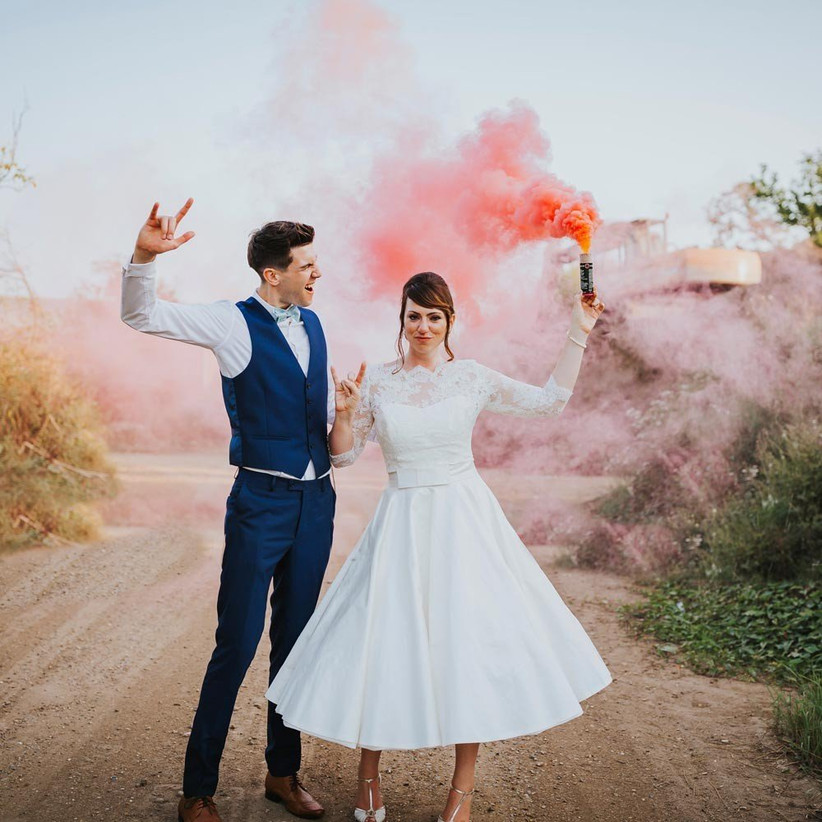 Your wedding photography is such an important part of your big day – you'll cherish your photographs for the rest of your life. Whilst you might have a list of wedding photographs for your photographer to capture, it's important to trust their judgement too, as they are the experts! We asked some of our favourite wedding photographers to share the best picture they have taken and the story behind why they love it so much…
David Anson Photography
"I'm a hopeless romantic who is passionate about life and I love capturing and celebrating your love story with my combined style of natural documentary and fine art photography," explains David from David Anson Photography.
"It was a tough decision to choose my favourite photograph, but I feel the scenery of this picture ties in with the romance of the couple.
"It's a stunning photo in a stunning location – very romantic!"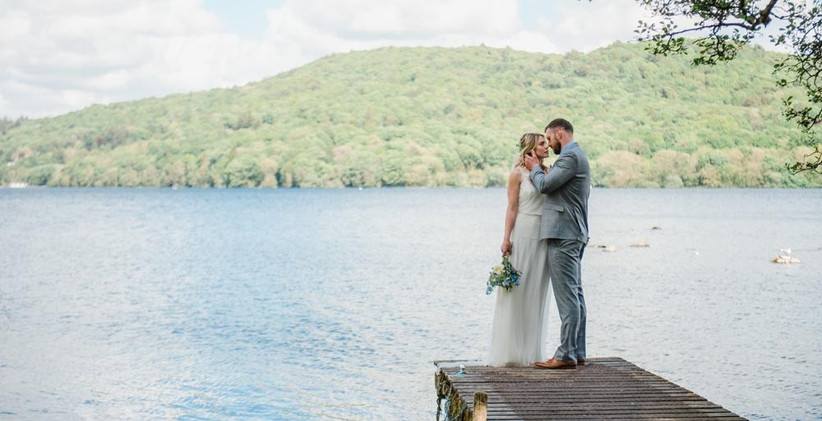 Kristida Photography
"This photo generates a lot of emotions for me – and not just because it was my cousin's wedding," reveals Kristida, of Kristida Photography, "but because I see them as so open and as they actually are – so passionate about it each other, so in love and so enjoying each other in every step of their life.
"This photograph was taken whilst driving the Cadillac on the way to have some couple portraits taken. The driver sped up the car and the bride and groom didn't have any other option except to but their arms up and love the moment.
"The wind and excitement created the best ever photograph which I'll love and cherish for a long time."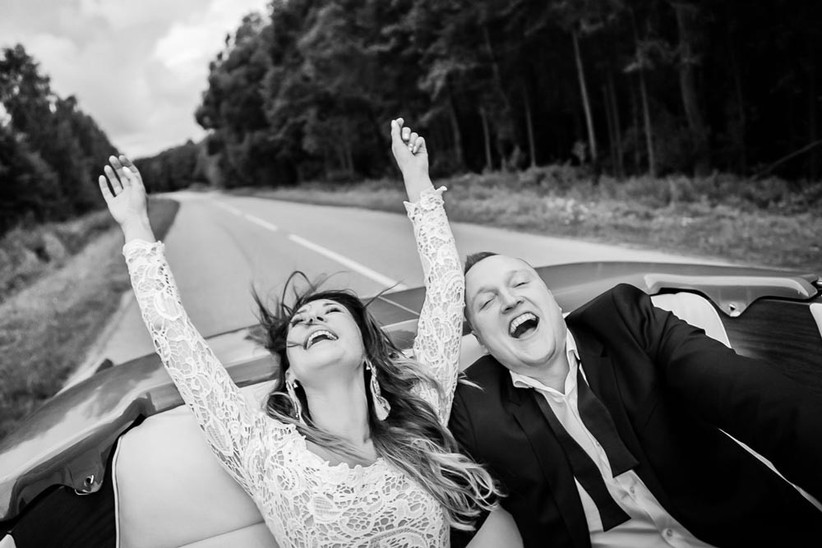 Sandra Reddin Photography
"I like this picture because it was such a candid moment," reveals Sandra from Sandra Reddin Photography, "It was taken during the formals whilst guests were waiting for people to join the group for the next photo. Everyone is turned and ready for the selfie, which they all clearly enjoy doing, apart from one small boy who is staring into space. Then just as I press the shutter another small boy jumps in front and is pointing at something higher up.
"I like the framing of this shot and the energy that is created by the group looking one way and the boy pointing another. There is also something unselfconscious about it even though it's a posed photo – in quite a formal setting they turn away from my camera to capture the moment on a phone. I love it!"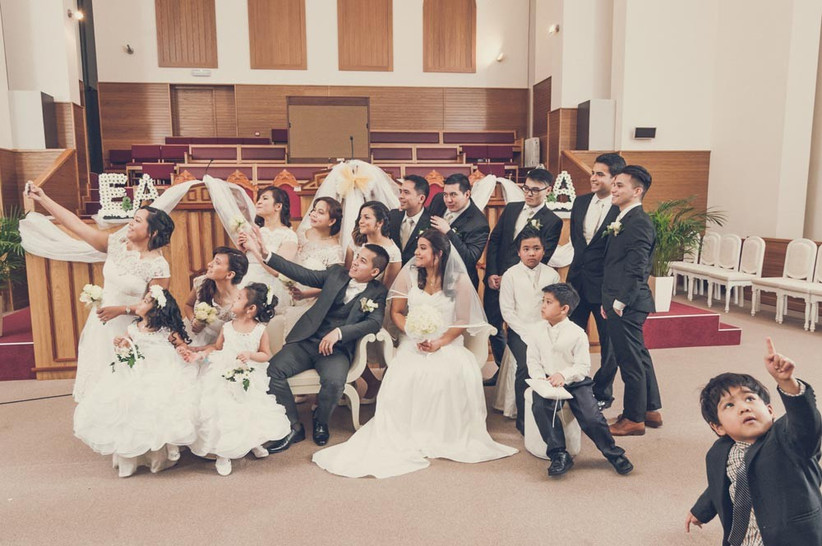 Martin James Photography & Videography
"This is one of my favourite photos from this year's wedding season" Martin from Martin James Photography told us. "The reason I like it so much is that it's rare to see a couple break character and just go a little crazy with excitement… after all it is their wedding day!"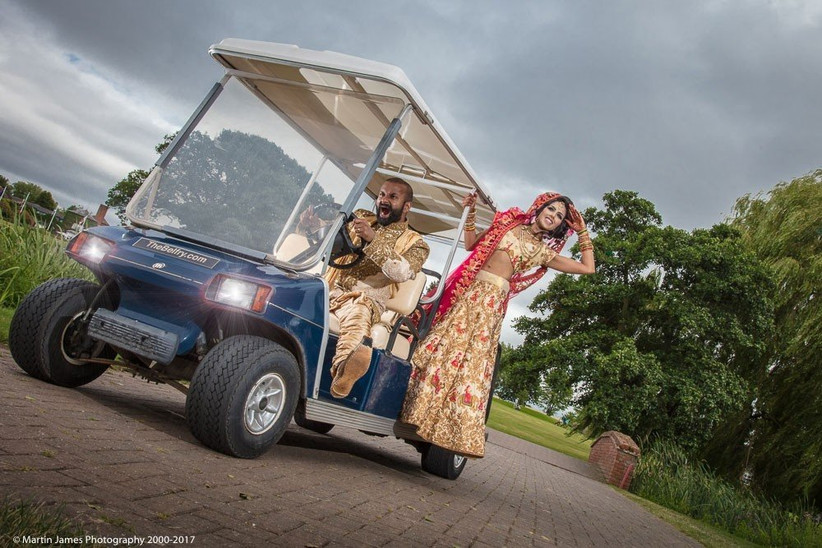 Sam and Simon Photography
"This photo is a favourite of ours because it captures a very special moment during Anika's (the bride) morning preparations," offers Sam from Sam and Simon Photography, "She has just put her wedding dress on and her dad has just arrived and seen his daughter for the first time in her wedding dress.
"Her mum is doing the last buttons up while her dad looks on. The reason I love this photo so much is because her parents are separated and this picture perfectly captures the unity and moment when two parents that aren't together anymore come together for a very special day."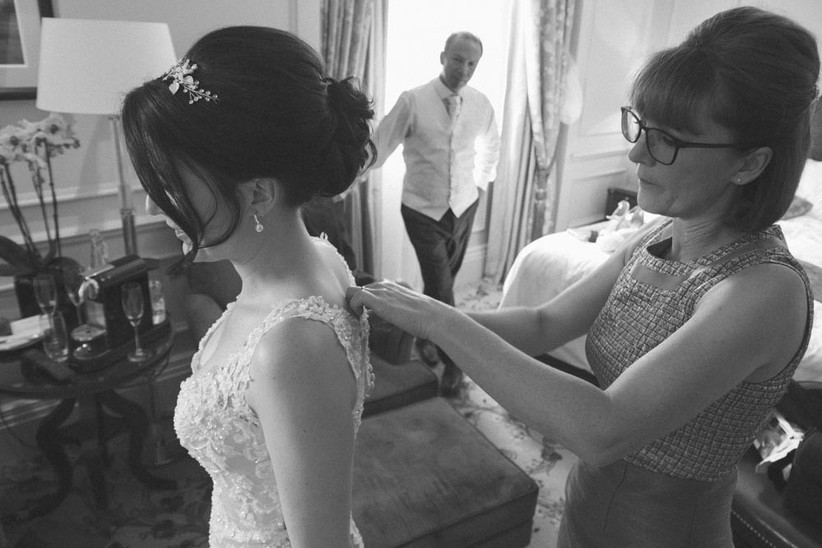 Nikki van der Molen Photography
"This is a new favourite from Sarah and Jonathan's winter wedding in December," explains Nikki of Nikki van der Molen Photography, "There are a few things I like about this photo. The winter light, the frost on the ground, Sarah's stunning dress and flower crown just to name a few. But what makes me LOVE this photo is that look on Jonathan's face as he looks at his new wife.
"We took so many couple portraits in various different poses and locations, but this will always be my favourite because it is a completely natural moment of genuine love and affection."
Damian Burcher Photography
"One of my main jobs as a wedding photographer is to capture the emotions of the day and you don't get any more emotive than this," says Damian from Damian Burcher Photography, "The happiness of the couple is so real and I really like that the couple were so young.
"One of the best things about being a wedding photographer is that in years to come the couples grandchildren will look at this photo and say 'Wow, weren't granny and granddad so happy on their wedding day?' and so a photograph I captured might be enjoyed for many years, maybe even several decades after I took it."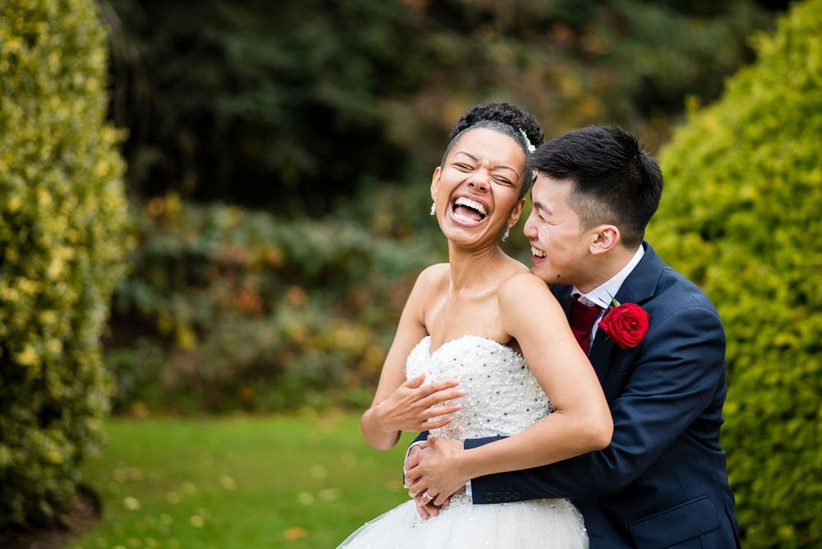 Gyan Gurung Photography
"It's really quite a simple image," explains Gyan of Gyan Gurung Photography, "but could not be a truer representation of Sam and Naomi and how they both felt on their wedding day. Throughout the morning, Naomi was just so giddy and could not wait to get married! I'm always drawn to vibrant and joyful couples and it's no wonder this image of an intimate moment filled with such joy, love and adoration for each other is one of my favourites."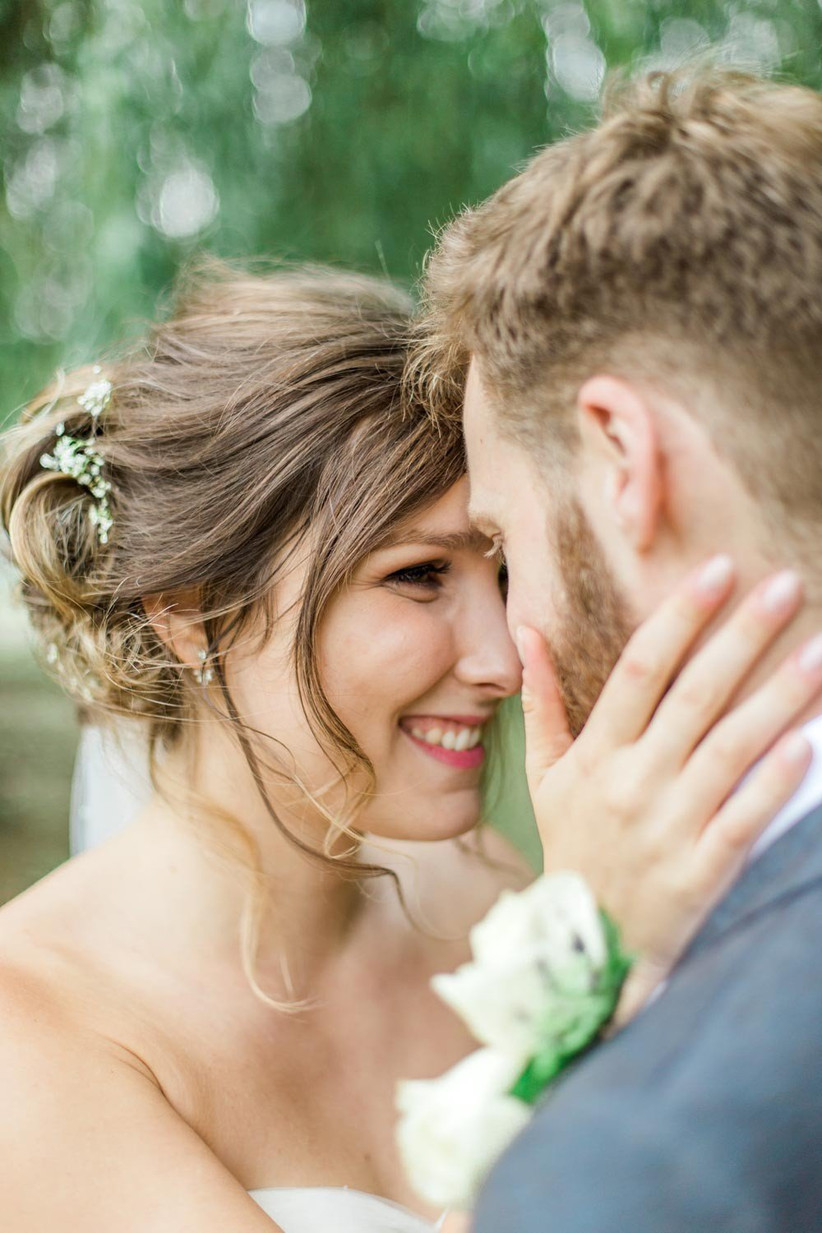 Fiona Kelly Photography
"It's always so hard to choose just one favourite image, there are so many for so many reasons, but this one always makes me smile," reveals Fiona of Fiona Kelly Photography, "I love the moment the newly married couple walks back down the aisle hand in hand. They are always so happy, with the biggest smiles and they are surrounded by their loved ones cheering for them.
"It really does sum up the joy of getting married. This wedding was particularly special as it was in Tuscany, so the ceremony was held in the early evening on a hilltop overlooking the most beautiful scenery. The bride wore this stunning Oscar de la Renta dress, which was a wonderful zing of colour. This photo just makes me smile and brings back the warmth of the day and the joy of the celebrations."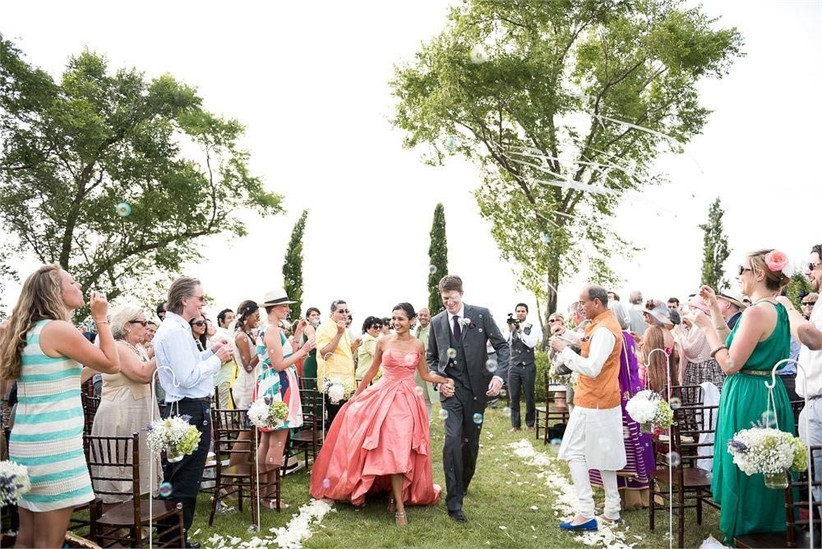 Kelsie Low Photography
"I love this picture because I feel it shows the real happiness  of the couple and you can see how much fun they're having!" Says Kelsie of Kelsie Low Photography, "The weather on the day of this couple's wedding was terrible but it just shows that you should never let the rain dampen your spirits."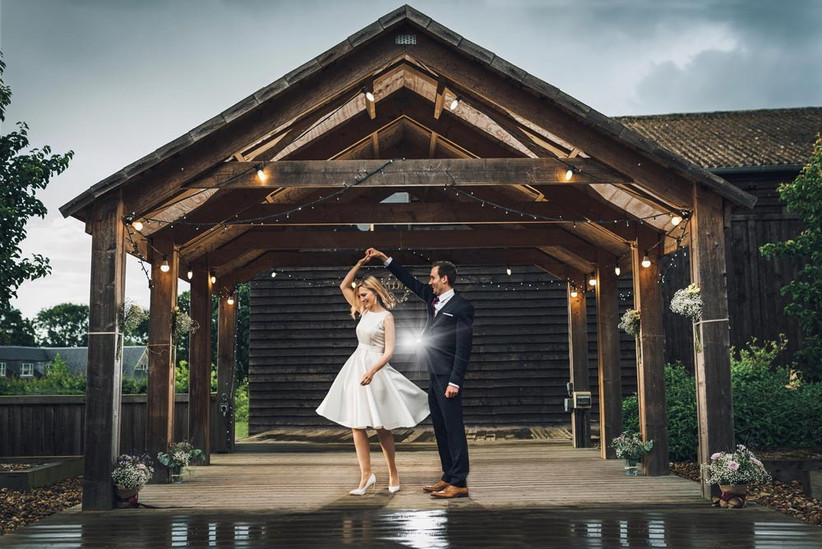 Benjamin Stuart Photography
"I love this photo for so many reasons," explains Benjamin Wheeler of Benjamin Stuart Photography, "It's a real show stopper with attitude, and was taken after the speeches at the rear of the venue when the bride and groom were relaxed, well-fed and watered. They let their hair down and really got into the shoot. They were up for anything which made it a lot of fun.
"It's not every day that the best man brings a smoke flare for the happy couple so we just HAD to use it. From a photography point of view, the 'golden hour' natural light and coloured smoke made for an epic composition."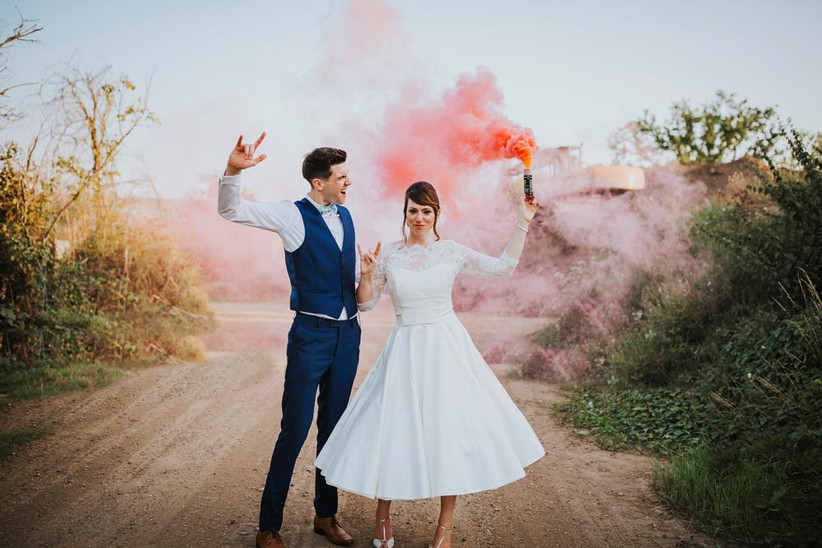 Leslie Choucard Photography
"This is a first dance photo from a 2016 wedding," explains Leslie from Leslie Choucard Photography, "I love how intimate, mysterious and sensual it feels. I'm a strong believer that less is more in an image and this is a great example of it."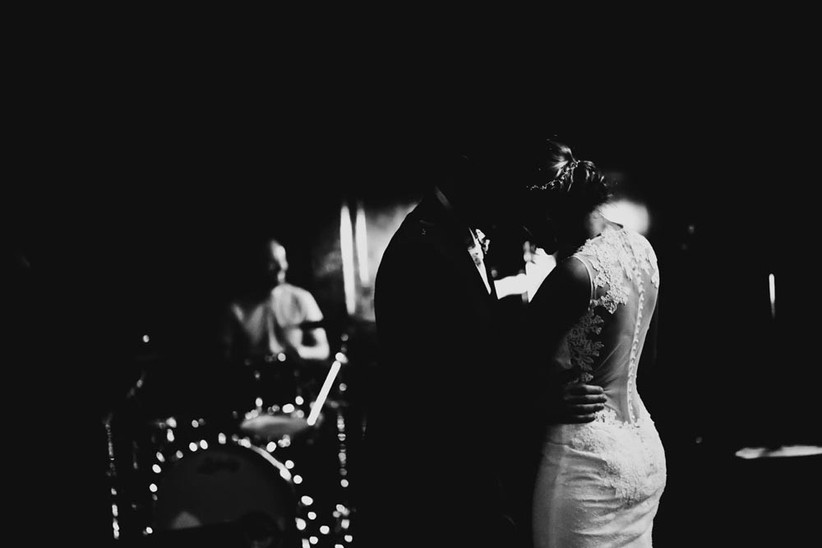 Him & Her Photography
"We'd been asked to photograph the wedding of Chris and Vicky, a great couple, and Chris himself a professional photographer based in London and very accomplished, so no pressure there then!" Explains Neil, one half of Lisa and Neil from Him & Her Photography, "The day was probably the first warm weather of the spring and the ceremony went beautifully.
"We'd planned to have a confetti-throw soon after the ceremony and I suggested Chris and Vicki wander away up the little grass track here with a view to giving us some time to arrange the friends and family for the confetti. Whilst Lisa was busy doing this I kept my camera on the couple, thinking initially the composition was pretty, and that there's a slight heart shape to the ring of bushes which might make a nice frame for a shot.
"I guess I had something in mind, but what happened became a double bonus as Chris does a little 'happy dance' for his giggling new Wife, and in the foreground the bridesmaids react with their own smiles. Best of all however is the look on Vicky's mum's face which is priceless for me. Vicky's mum, for clarity, is an absolute sweetheart and was very pleased to have Chris as a new son-in-law, but at that moment, I guess she was a bit surprised at his dancing?
"The picture is a good illustration of how Lisa and I work, ideally just creating an environment where the light, framing and composition are great, and then catching folks being brilliant and funny within it. Pictures like this are why we work Saturdays, and absolutely love what we do."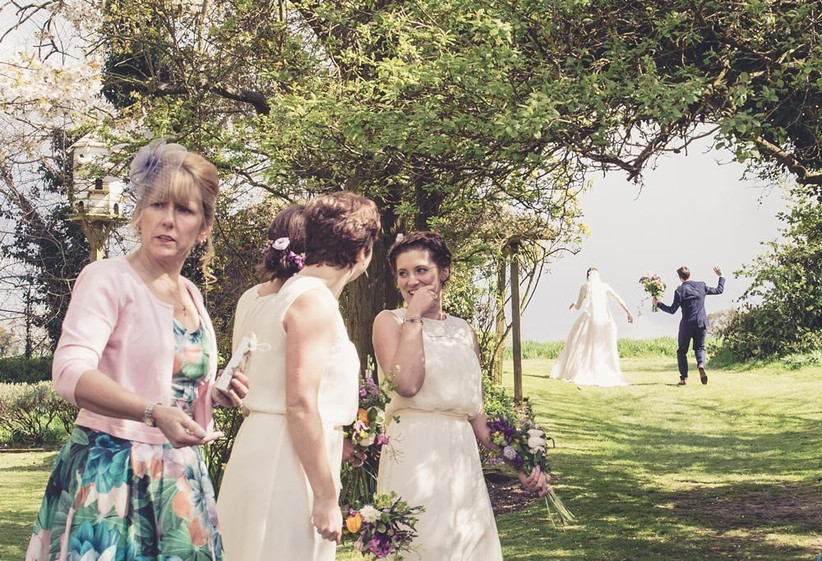 Charlotte Wise Photography
"I love this portrait from Adam and Michelle's wedding, which shows them kissing in front of a pillar because it has such a classic and timeless look," reveals Charlotte of Charlotte Wise Photography.
"It's just so elegant and I love the soft colours in the photo, they really add to the romantic feel. I like to keep my photos bright, airy and elegant and this is the perfect example."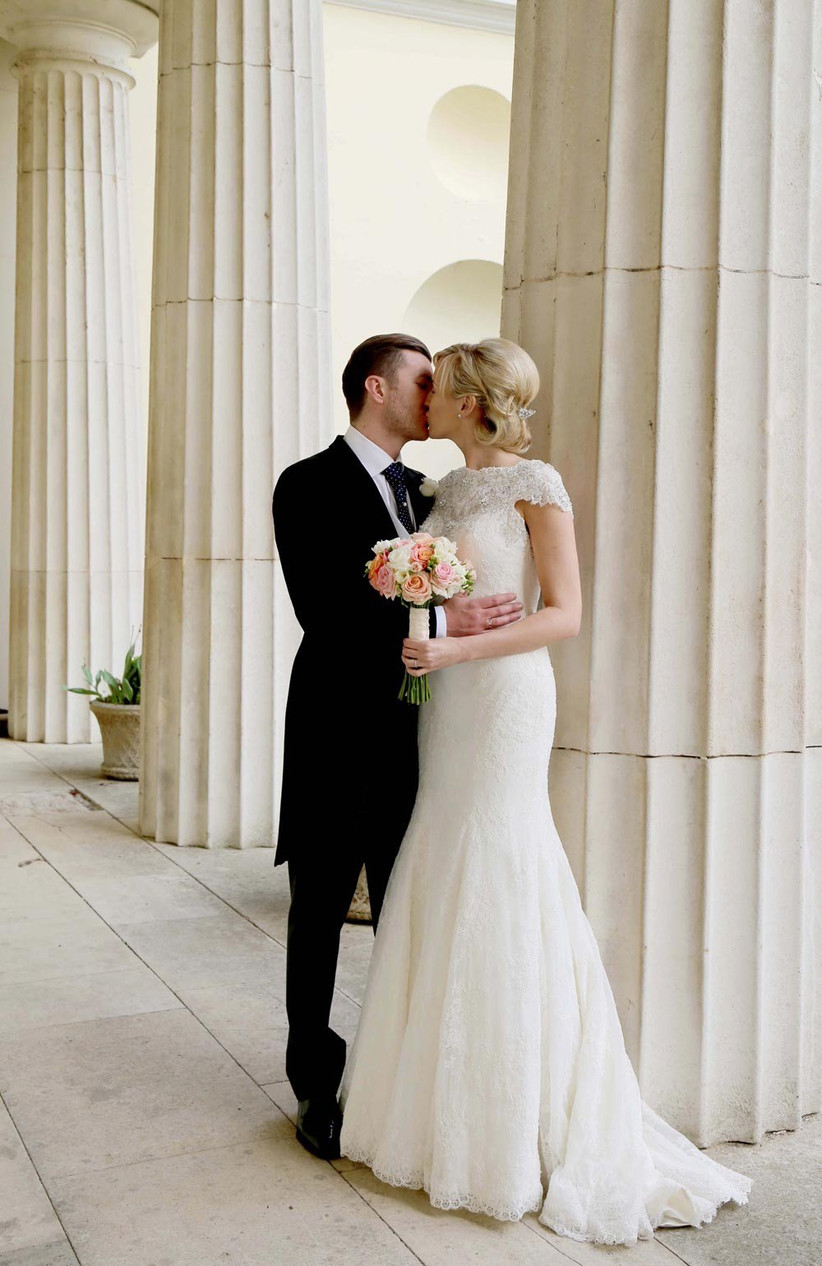 Joanna Cleeve Photography
"I love this photograph from 2016 of Rianne and Callum," reveals Joanna of Joanna Cleeve Photography, "I feel it shows just how much in love they are!
"They were such a fun and lovely couple to photograph and their whole wedding was full of smiles, romance and laughter."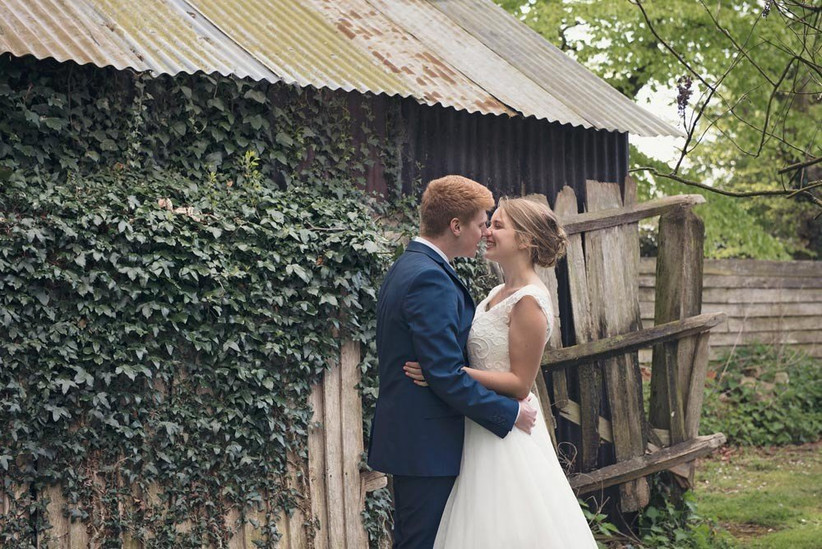 Jon Thorne Photography
"I really like this shot because the couple were so oblivious when it came to the weather," explains Jon from Jon Thorne Photography, "They braved gale force winds but did not care.
"They were just enjoying their special day and each other's company so much. Sarah and David were a lovely couple and such great fun to work with."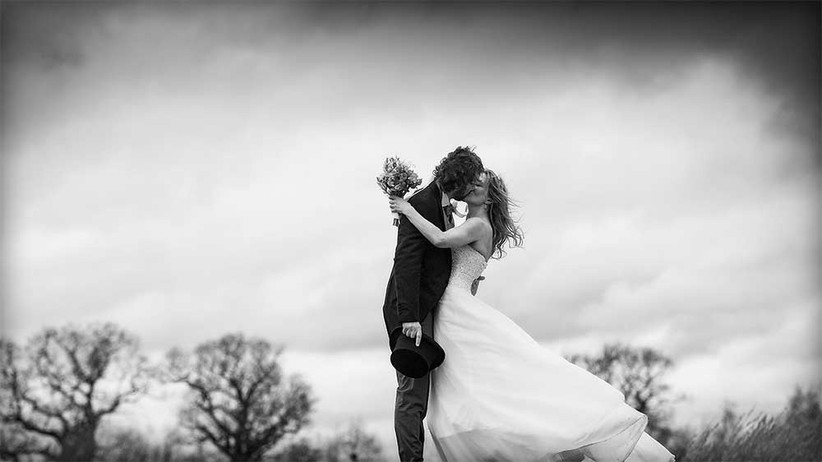 Why not browse our favourite first look photos for even more beautiful wedding photography?