What I Wish Wedding Dress Shops Knew As a Bride in a Wheelchair
Wedding planning isn't easy at the best of times but, as a bride in a wheelchair, Lorna Duff-Howie knew she faced even more obstacles - including the hunt for an accessible shop to buy her dream dress. Here's what she learnt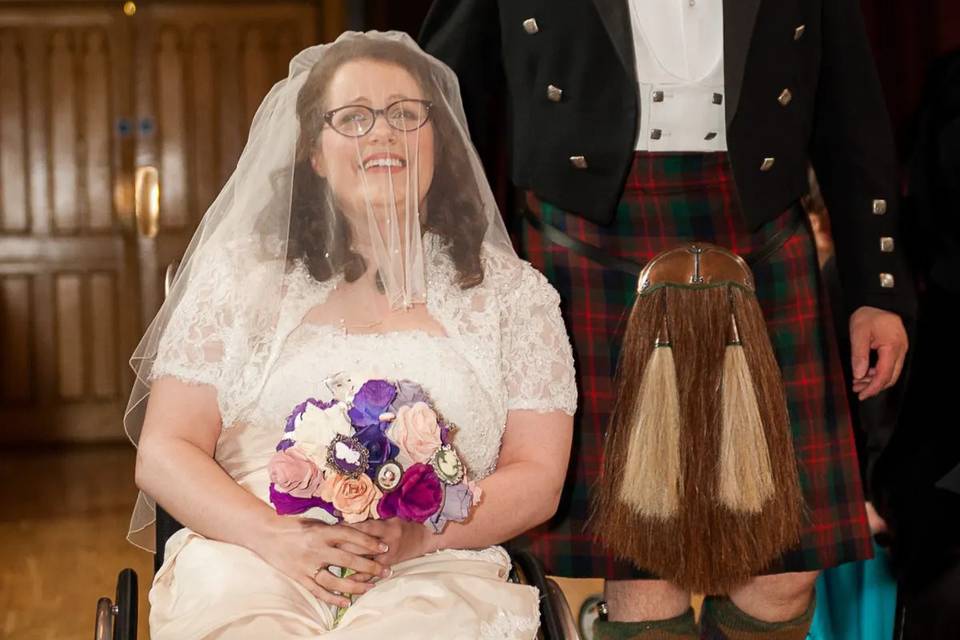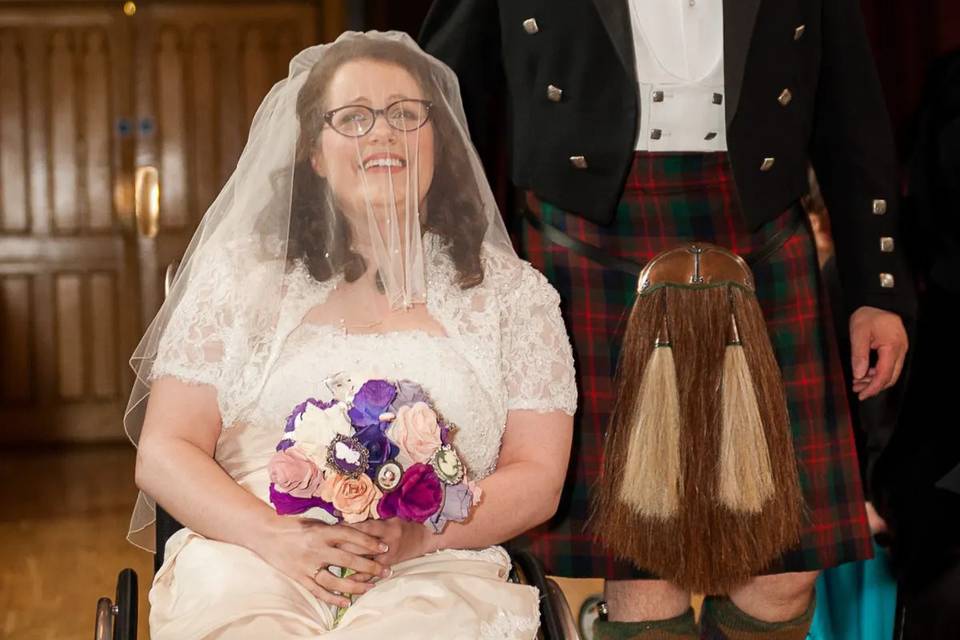 After I proposed to my boyfriend, I figured we'd have to have a wedding.
Growing up, I hoped to get married but, as a lifetime wheelchair user, I couldn't picture myself standing up in a wedding dress and heels. I didn't see bridal shops representing seated brides in the window displays. I passed the church on the corner from my Grandparents' house and thought 'real' wedding dresses weren't for me.
And so, when I found the person I want to annoy me for the rest of my life, I didn't focus on the actual wedding or the dress. I would have married him wearing anything, outside in the rain, in bare feet.
I wanted an outdoor wedding because we liked the vibe and I thought I wouldn't have to worry about an inaccessible venue.
We went to see one outdoor venue where I asked that the ceremony be shifted to a paved area, so I could drive down the aisle. The wedding coordinator there suggested we stay on the grass and my Dad could drag me backward down the aisle. We didn't choose that venue.
And while I accepted my whole disabled self long before I got engaged, I realised maybe the wedding industry wasn't ready for me as a bride in a wheelchair.
I felt this so deeply when I first looked for my wedding dress at a high street department store. I found a purple bridesmaid's dress that lit me up. If souls are a colour, mine is purple.
But here's the thing. I wasn't the bridesmaid, I was the bride. Maybe I wanted the experience of going into an actual wedding dress shop to buy my actual wedding dress. Maybe a purple wedding dress.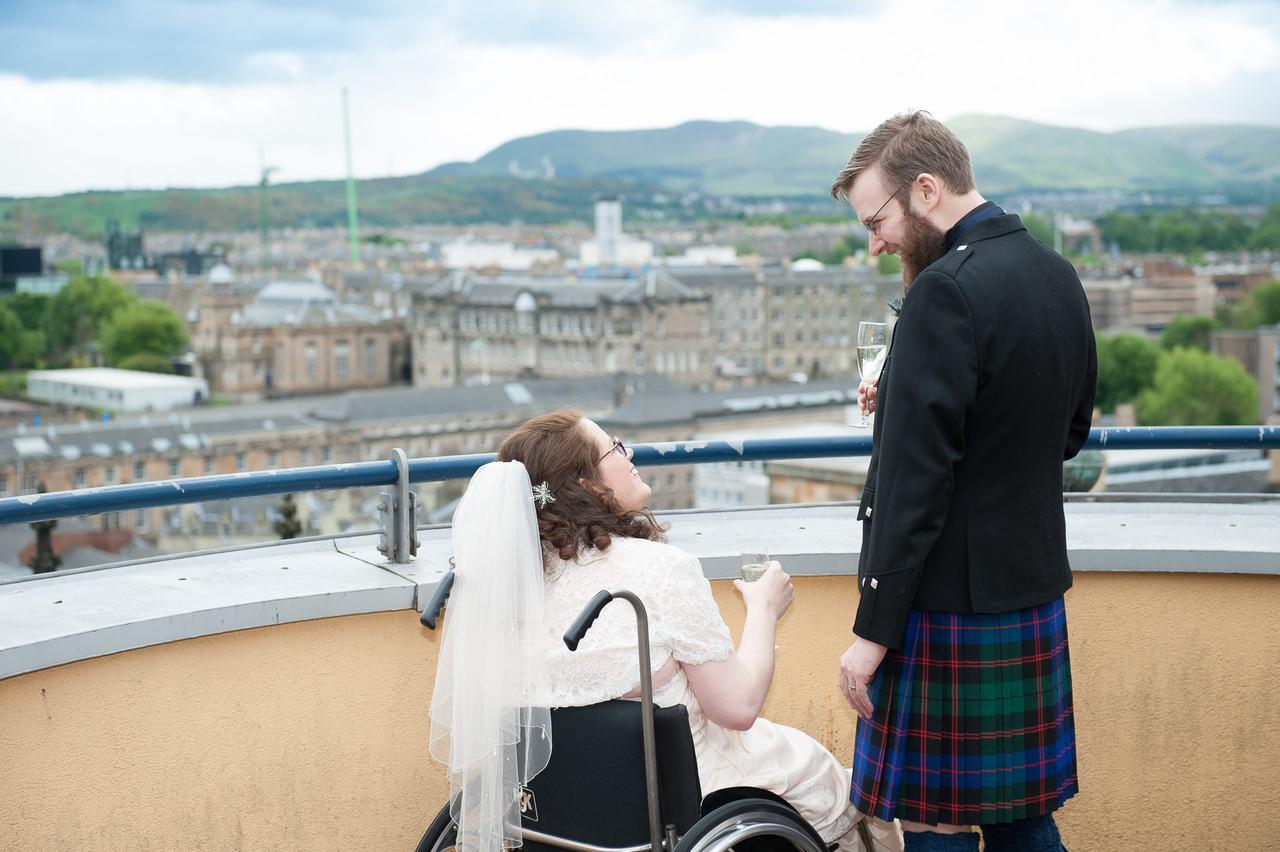 I asked my Maid of Honour to phone around for appointments because I didn't want to be disappointed by shops with beautiful dresses but steps out front or fitting rooms upstairs with no lift access.
We found one wheelchair-accessible shop. One. They welcomed me with ramp access and a glass of fizz. I was ready to find THE DRESS there, because I needed one, and because I want to spend my money at accessible businesses.
On the way back to a spacious fitting room on the ground floor, I asked if they had any purple dresses. We'll see, they said.
I tried on four dresses, I think. I looked for one that I wore and didn't wear me; something that didn't make me look like a cupcake or princess. Something I could sit in comfortably and drive around and dance in without swirls of fabric getting tangled in my wheels. A dress where my boobs looked good.
"How do you feel?" the consultant asked.
"It doesn't hit the wheels. That works," I replied.
"How do you FEEL?"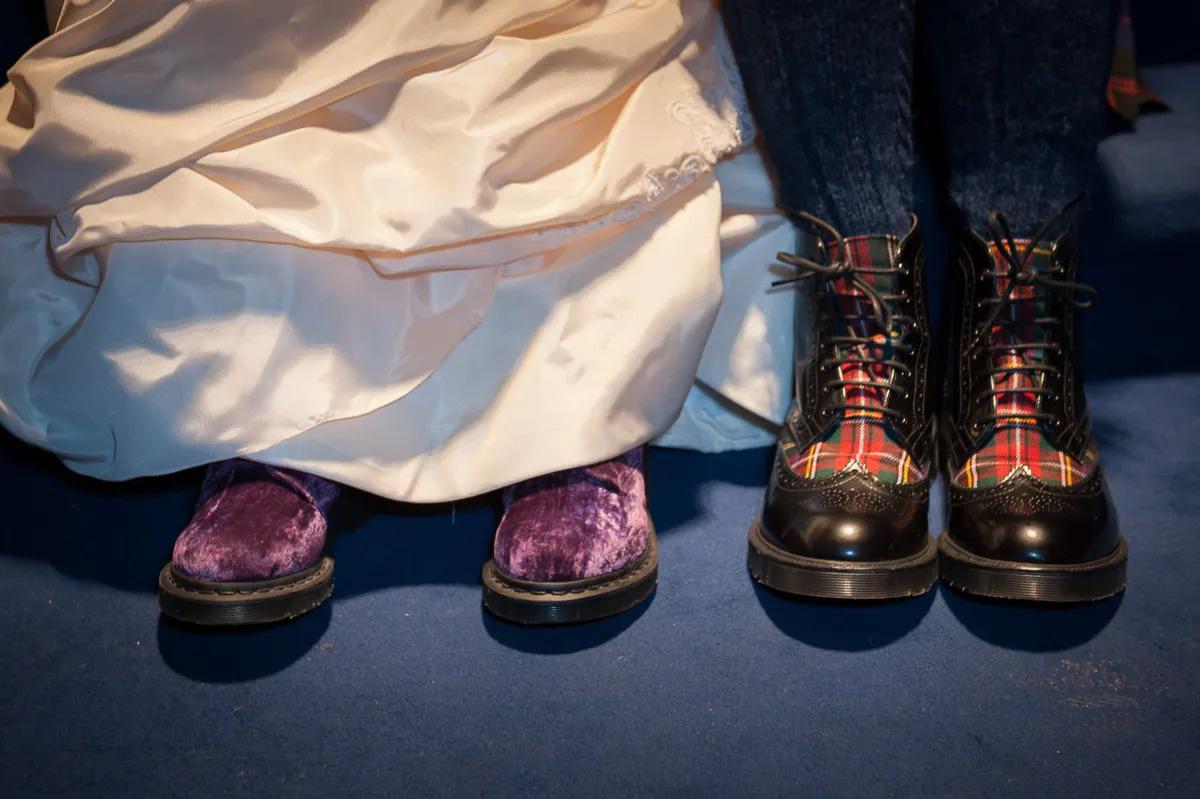 The dress consultant gave me gentle instructions to get out of my head and into my heart. With that nudge, I got back in the first dress of the day. Something caught my thought the same as when I picked my engagement ring. This was the one.
Now that I'd found the dress, it had to fit me. We talked measurements and they measured me, not my wheels. The dress wouldn't hit my high heels. Because I'd be wearing purple velvet Doc Marten boots.
They fitted me for sitting, not standing, and didn't ask me if I planned to actually walk down the aisle. Some layers were removed so the dress rested on my body and didn't spill over onto my wheels. My mother still thinks it was 'too much dress'. Some things are universal, like love and your mother's opinion you didn't actually ask for.
I went with this shop because I could get through the door, there was a clear path to my dress, and they saw me, the bride, in it. I wasn't just some kid in a wheelchair playing dress-up. They didn't ask if I wanted to decorate my chair or cover it up. (Some brides do decorate their chairs, I did not; I did get sundial wheels for the day, and I still have them on years later.)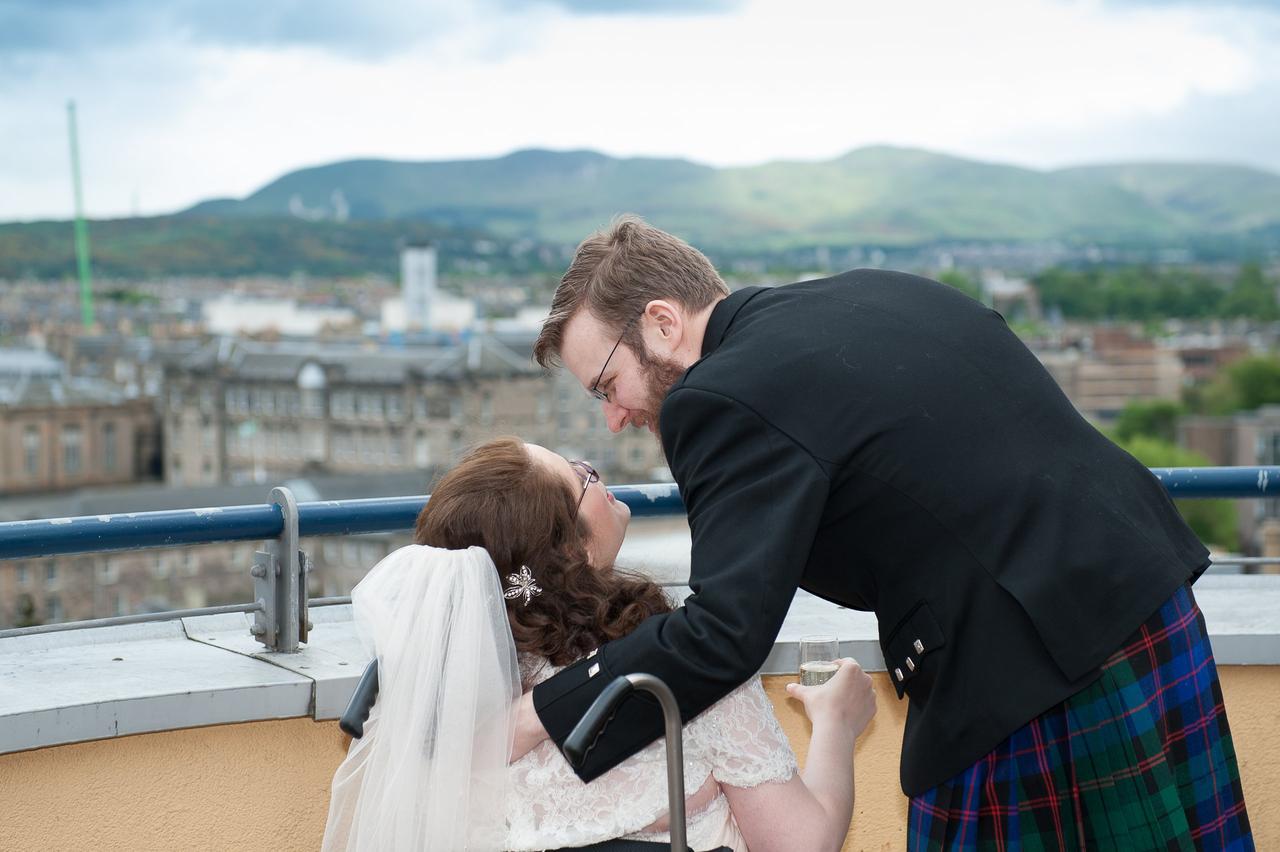 The people at the shop I chose didn't tell me my husband to be was a saint for being with me. I went to dress appointments with my Maid of Honour and was ready to correct people when they talked to her over my head, but everyone talked directly to me. And no one suggested I should be dragged backwards down the aisle. Take all my money.
A few weeks later, I went for a makeup trial and when I mentioned wedding hair it was assumed I was going to be a bridesmaid. "No, I'm the bride." I got my hair done somewhere else.
But in the fitting room of the bridal shop, where I found myself a few times, I wasn't the bridesmaid, I was a bride who fell in love with a dress I couldn't picture until I saw myself in it. It wasn't purple, but my purple Docs peeked out as I went down the aisle, facing forward.
Lorna Duff-Howie is a disabled writer, mother, and third-culture kid. She blogs at Gin & Lemonade about parenting from her wheelchair. She is fuelled by coffee and is married to a tea-drinker. Her writing has appeared on Scary Mommy, Stylist, Filter Free Parents, and several computer files. Follow her at Gin & Lemonade, or on Facebook and Twitter.
Lorna bought her wedding dress from Emma Roy Bridal in Edinburgh.