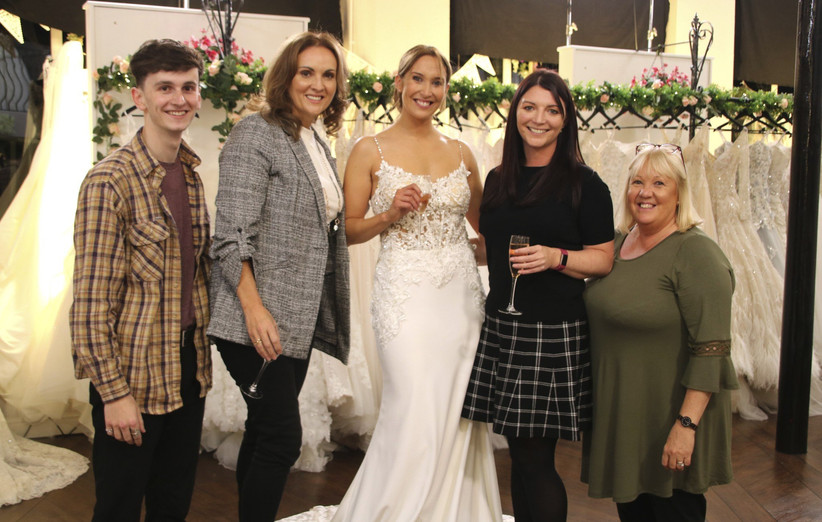 Gok Wan is forced to take drastic action as a mother-in-law slams the bride's dream, figure-hugging dress in tonight's episode of Say Yes to the Dress.
READ MORE: Bride Slammed for Refusing to Cater for Vegan Wedding Guests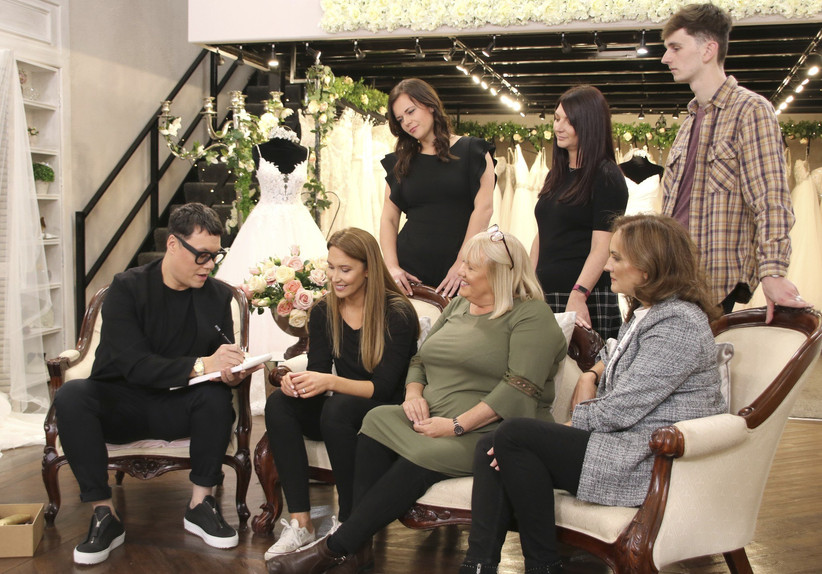 Image: TLC
Police detective and ex-bodybuilder Nichola is on the hunt for her dream wedding dress in the latest episode, but since she's not used to feeling feminine she's nervous about the process.
Nichola wants to find something that doesn't make her feel self-conscious about her out-of-competition body.
"I am very conscious of my shape, I feel like I've not got a very feminine shape. I'm nervous that I won't find a dress," she explains.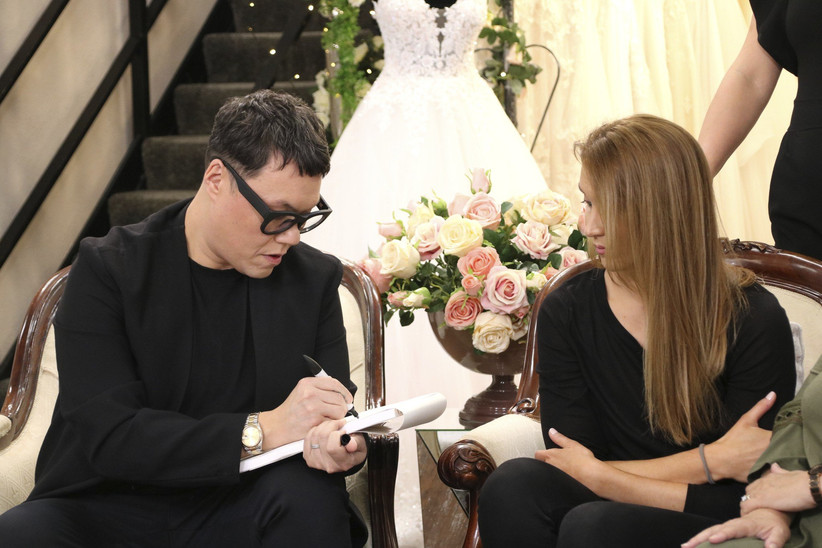 Image: TLC
Sadly, her confidence takes a further knock when, whilst stood in her dream dress, her future mother-in-law Caroline says she hates it. Ouch!
Joining Nichola and Caroline is her mother Denise, best friend Kelly and brother-in-law-to-be Jabez. Nichola's dress budget is £1500, and she ends up trying on quite a handful of dresses before she reaches the gown in question.
One of the dresses is a gorgeous gown by Essense of Australia, costing £1,199, although it becomes clear quite quickly that mother-in-law Caroline does not approve.
READ MORE: Check Out our Favourite Essence of Australia Wedding Dresses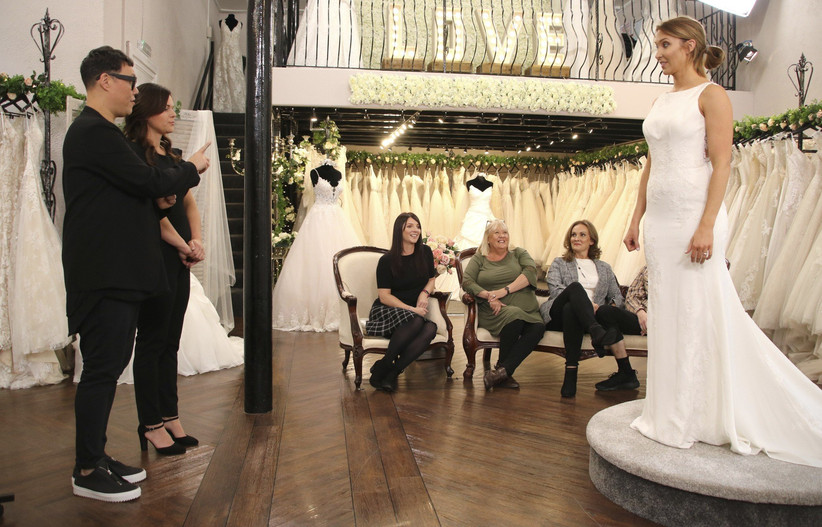 Image: TLC
"No disrespect but she looks like she's borrowed her mum's dress", Caroline says. We're guessing she totally forgot the bride's mother was sat right beside her, then?
Admitting that she agrees it might be too reserved for her wedding day, Nichola suggests that she'd prefer to wear something a little more revealing when she says her vows.
The groom's fashion-loving brother gives the stylist a helping hand and picks a more revealing dress for his future sister-in-law, which features a structured, lace bodice, spaghetti straps and fitted skirt. Nichola falls in love.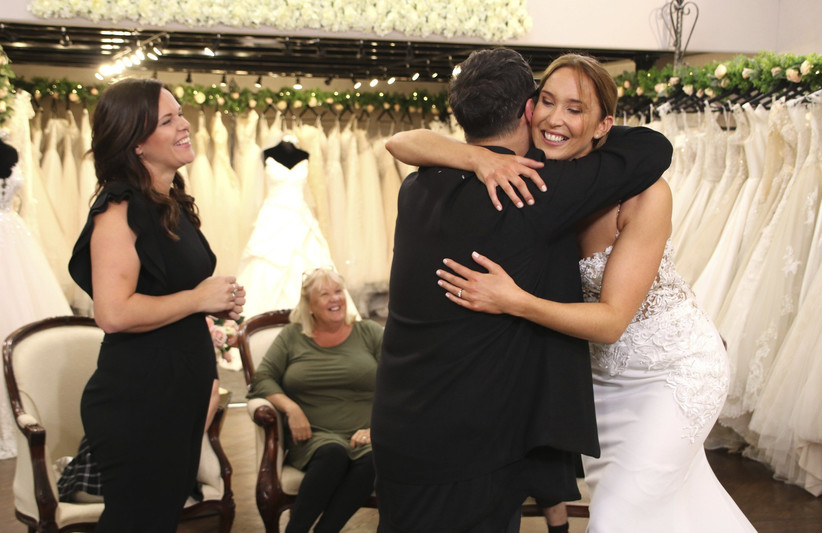 Image: TLC
"I am shocked I'm liking the bodice part because it's almost nude. It's perfect", Nichola exclaims.
"I love this dress!"
Unfortunately, while Jabez agrees she looks "stunning" and that the dress "falls in all the right places", Caroline is nothing but negative.
She says: "Personally, I think it's because I can see the cups and because I can perhaps see what you've eaten for dinner… Everything looks good on you, but some things will look better."
READ MORE: The Best Lace Wedding Dresses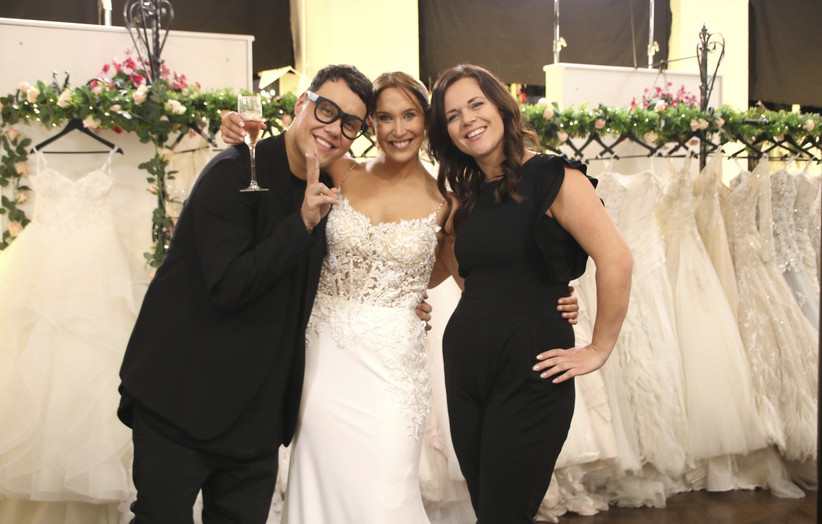 Image: TLC
Shocked by the comments and determined to give Nichola the dress of her dreams, Gok makes some tweaks to the dress to lift her spirits.
"We're going to put this dress back on, and we're going to do a little bit of Gok magic", he explains.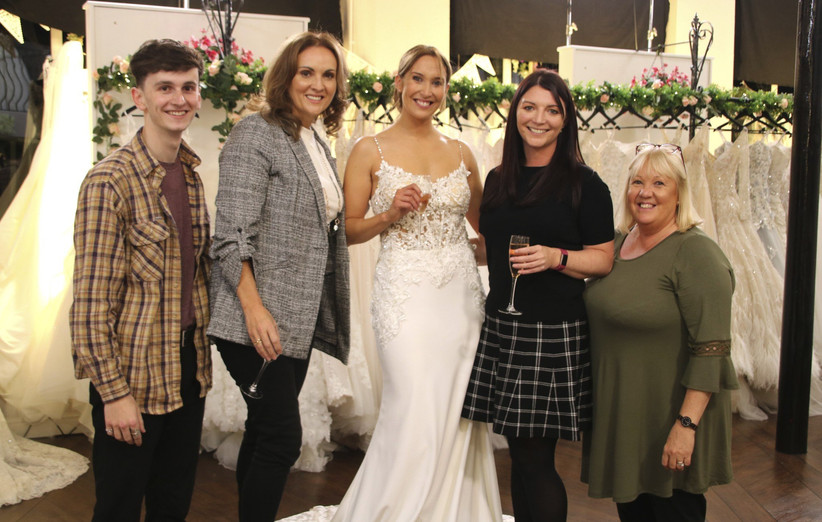 Image: TLC
After adding a creeping panel down the midriff and around the waistline, Gok transforms the dress and makes Nichola feel much more comfortable with showing off her figure. "I feel like it's a completely different dress. He's completely taken away from the parts that I was worried about and replaced it with something very beautiful. I think I just got Gok-ed!"
Thankfully, it isn't just Nichola who falls back in love with the dress, as mother-in-law Caroline is equally as stunned.
She says: "It looks amazing. I've got to eat my words."
READ MORE: How to Choose a Wedding Dress
Catch the full episode of Say Yes to the Dress exclusively tonight at 9pm on TLC.