Married at First Sight UK 2021: Couples Revealed, First Honeymoons & Everything Else You Need to Know
Married at First Sight UK is back with a brand new series of singletons preparing to meet as strangers at the altar. Read on to find out everything you need to know, including which couples are getting hitched!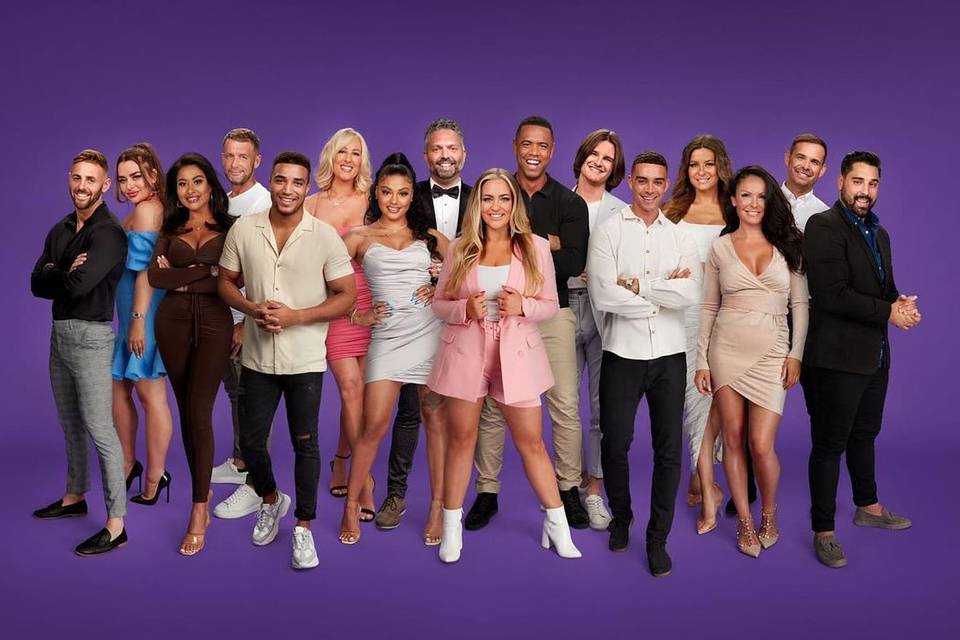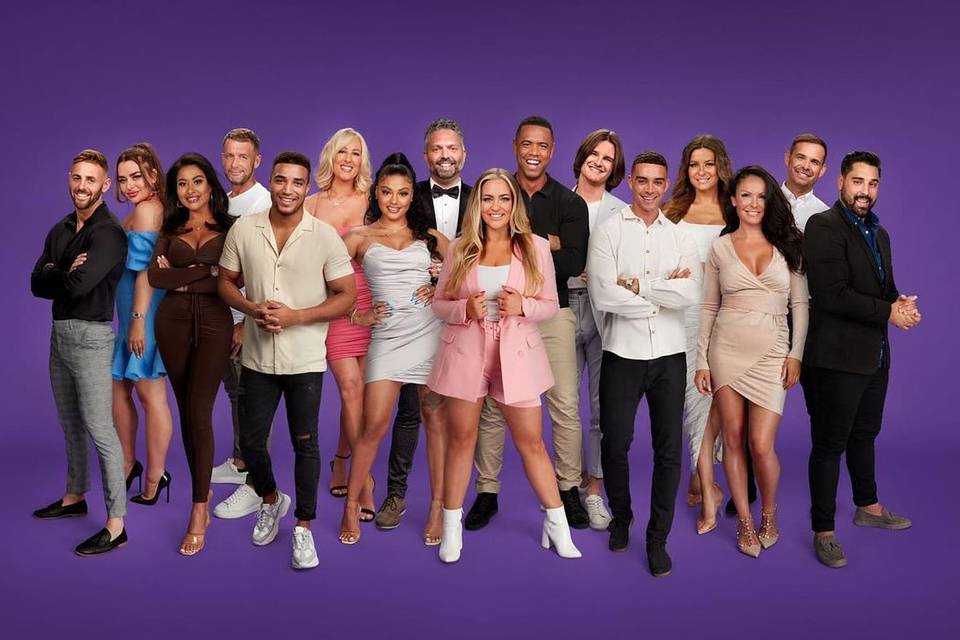 If you were a fan of the Australian Married at First Sight then you're in luck as the UK version is back on our screens on E4 following a brand new set of couples tying the knot.
This series has already cemented itself as the most explosive yet as the sixth instalment of Married at First Sight aligns with the Australian format, guaranteed to bring even more drama.
In the first few episodes we've had the show's groundbreaking first same-sex marriage and had some savage reactions from the ladies to their new husbands!
Viewers will see eight couples blindly matched and married, before watching the newlyweds put their marriage to the test by jetting off on a luxurious honeymoon and living together in apartments for several weeks alongside their fellow contestants.
The couples will meet weekly as a group for a dinner party where their relationships will be scrutinised by each other - plus love gurus Paul C. Brunson, Melanie Schilling and Charlene Douglas - before they make the decision to stick it out or leave at a commitment ceremony.
So, who are the 16 singletons this year looking to find the one and who has been matched? The first four couples have made their way down the aisle and we're addicted already!
Who are the Couples in Married at First Sight UK?
Marilyse and Franky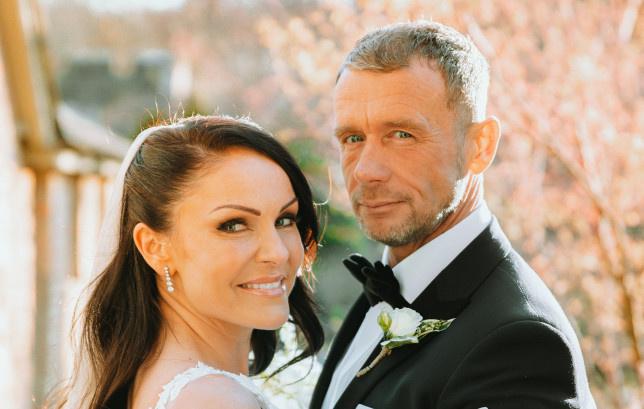 47 year old conditioning coach Franky tied the knot with personal trainer Marilyse, 37, with her dubbing him as a 'Daniel Craig' lookalike. After bonding over their shared hometown of Pontefract, the couple might have to consider a long distance relationship as Franky now lives in Dubai.
Amy and Josh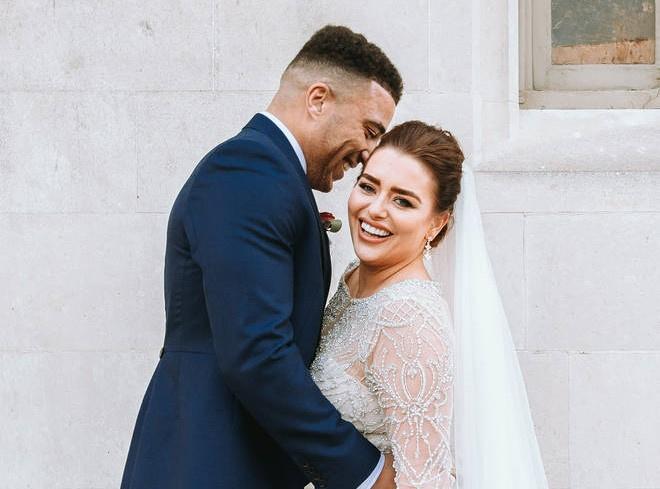 Amy is a 34 year old sports journalist from Cornwall and Josh is a 26 year old insurance worker from West London. They both have sports in common so here's hoping they'll find even more things to bond over.
Tayah and Adam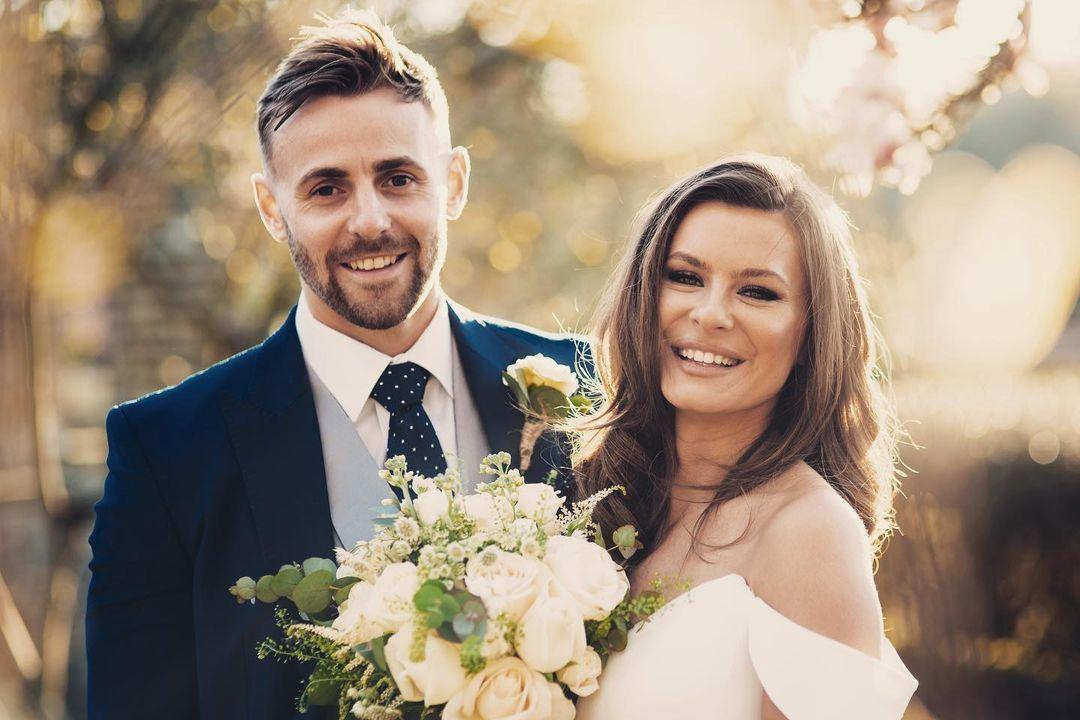 After mistaking his new wife for one of the bridesmaids, electrician Adam, 26, married 25-year-old estate agent Tayah. Adam is looking for his dream girl and he might just have found it in Tayah who is hoping to find her happy ever after.
Alexis and Jordan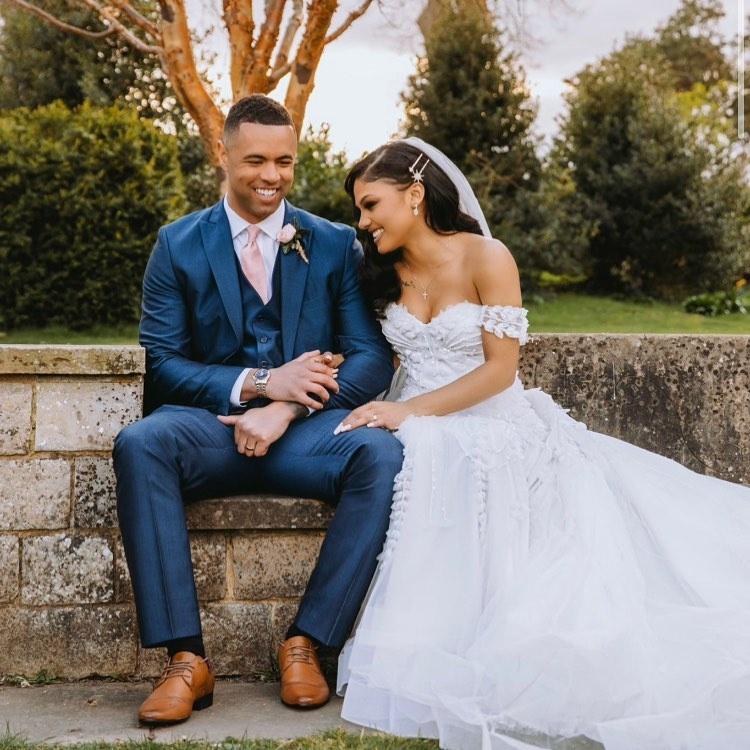 Alexis, 28, sees herself as a bold, lively and incredibly strong woman and we saw her tie the knot with personal trainer and positive soul Jordon, 27. Despite being the perfect match on paper there was a little awkwardness at first with Alexis wanting him to 'open up'.
Morag and Luke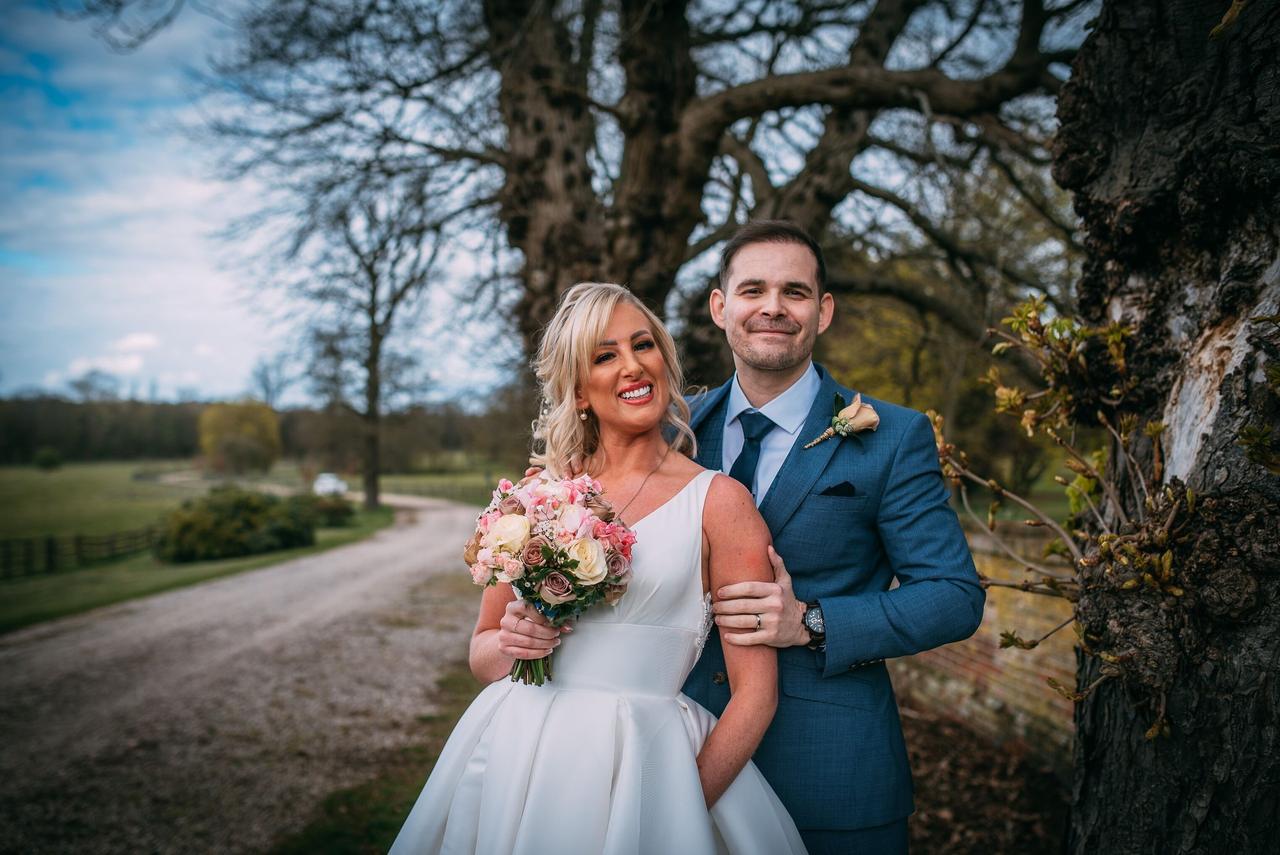 Despite him being 'not what she ordered', 30-year-old veterinary nurse Morag has been matched with children's home manager Luke, 36, who's hoping he's found his soulmate.
Megan and Bob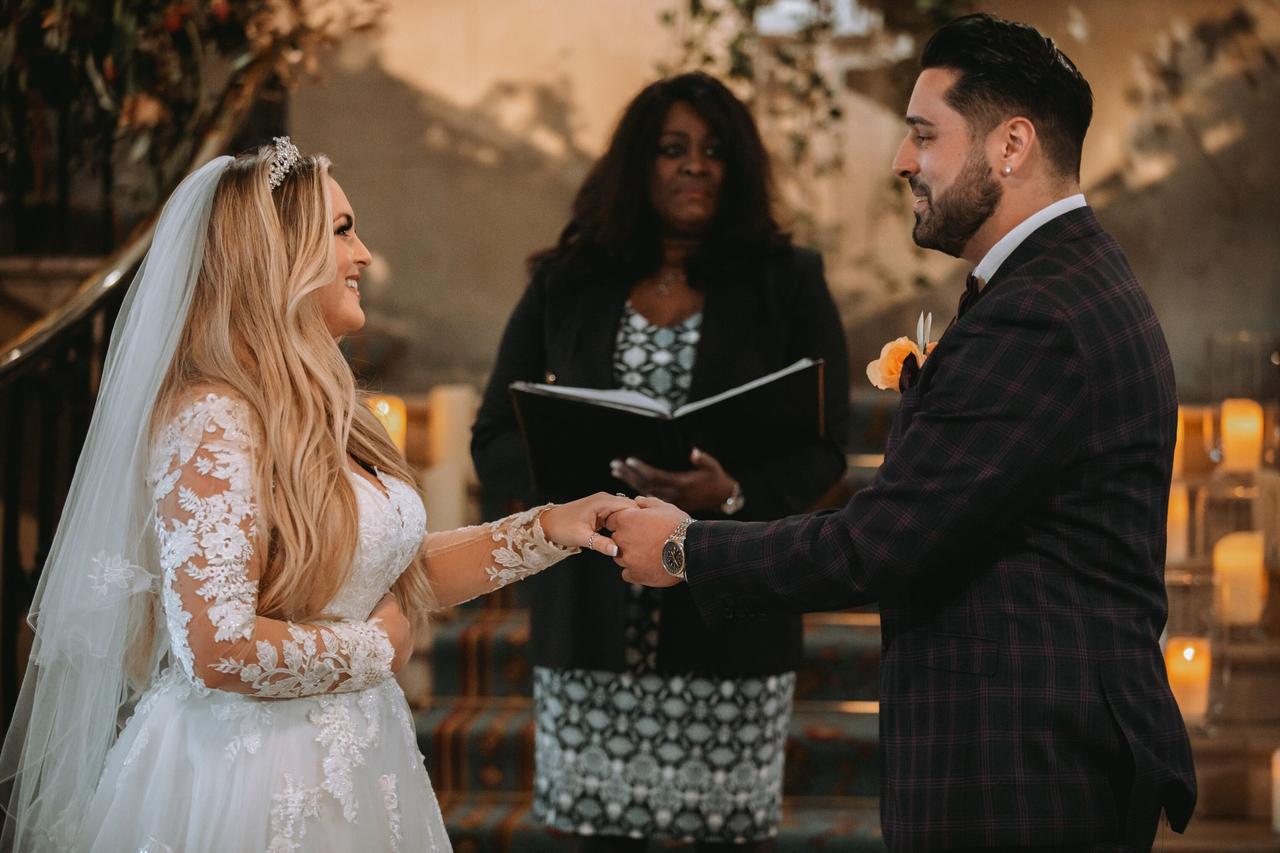 Bob, a 26-year-old business protection specialist, has tied the knot with wellness coach Megan, who is also 26. She's after a partner who is kind, creative and confident and we think she might have hit the jackpot with Bob who is looking for someone fun.
Nikita and Ant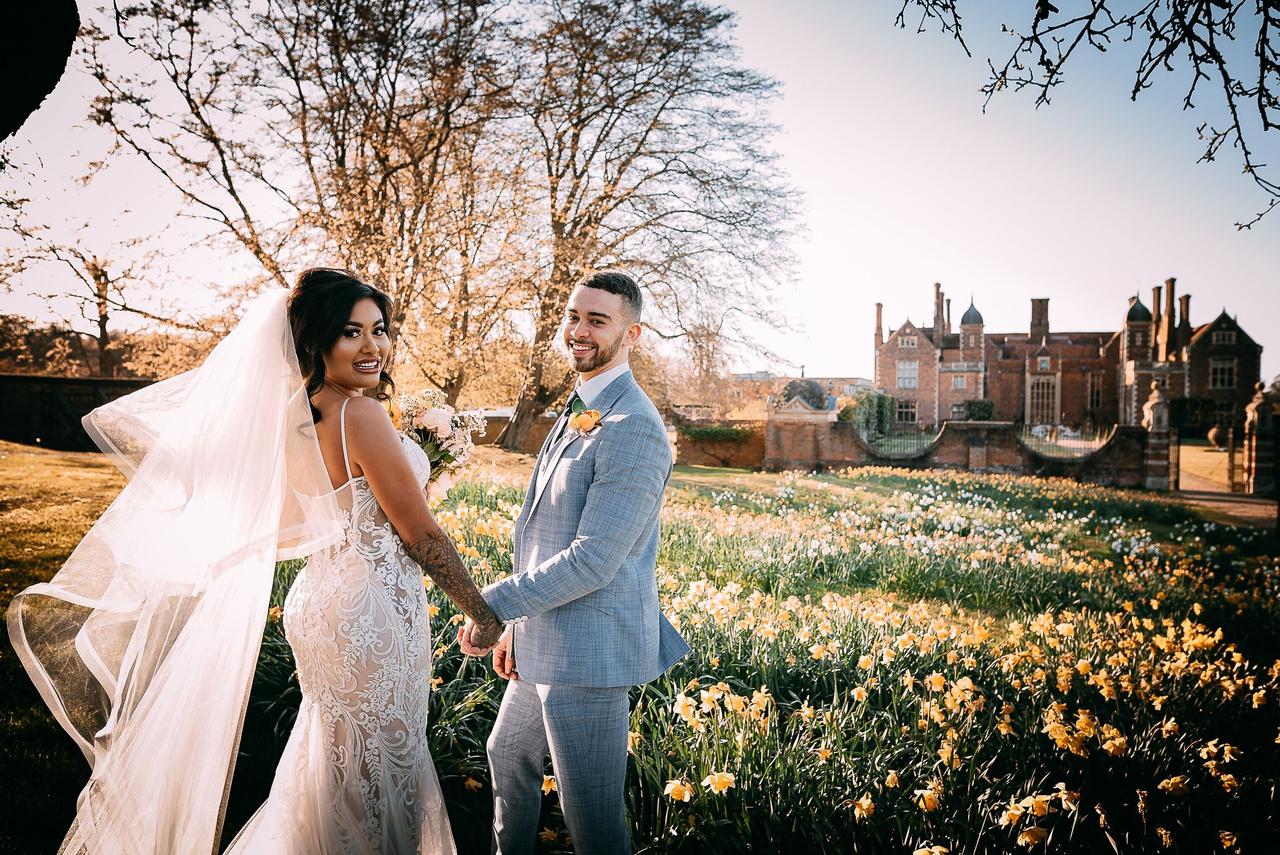 Saleswoman Nikita, 26, is looking for her third time lucky having already fallen in love twice previously. The experts coupled her up with business developer Ant, 28, who is after someone fun, bubbly and ambitious. We predict a bumpy road with this pairing as Nikita is already unimpressed with Ant who's 'the total opposite' of what she asked for...
Daniel and Matt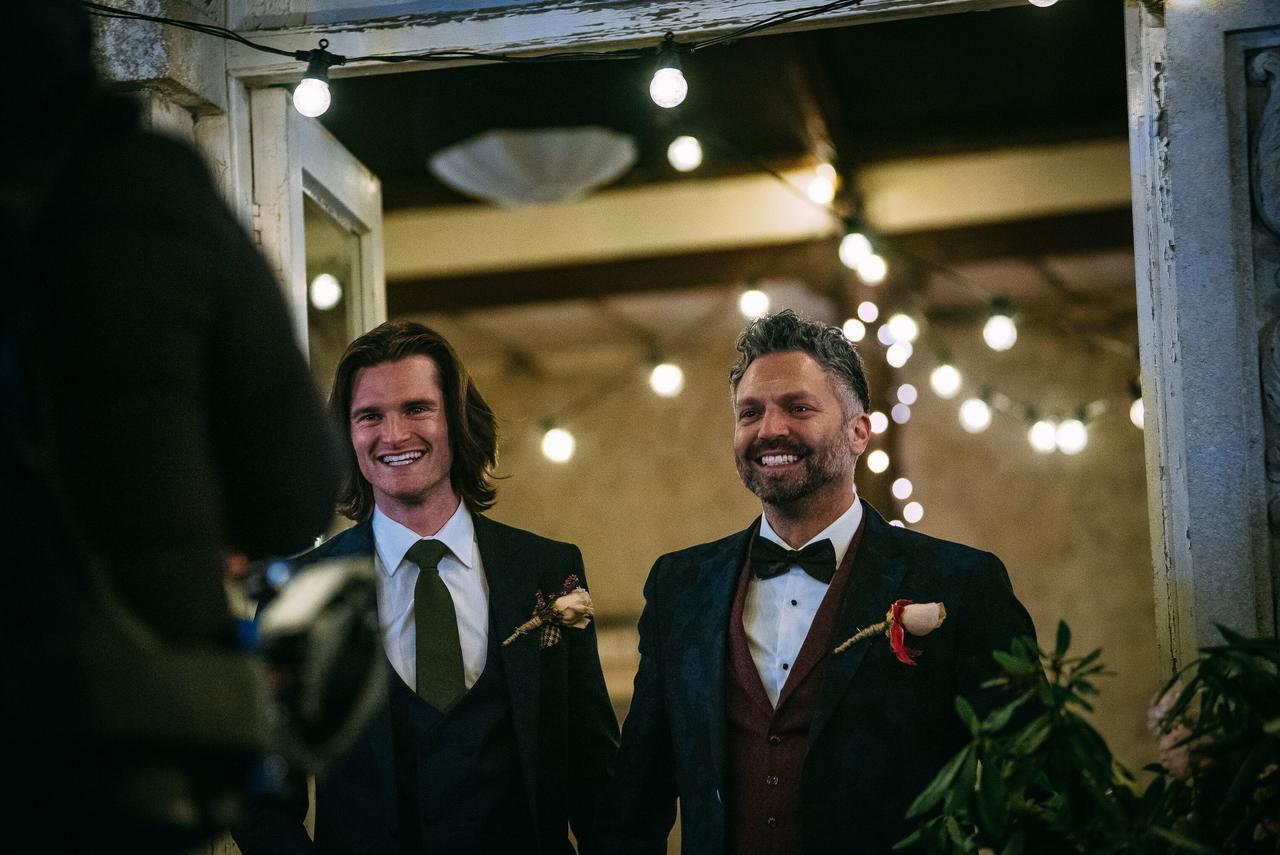 Making Married at First Sight history as the first gay couple on the show, Matt, 38, is a charity worker from West Yorkshire, hoping to find a man he can have children with. Dan, 27, is from Northern Ireland, works in sales and is looking for someone who's up for a laugh.
Where Did the Married At First Sight UK Couples Get Married?
Eastwell Manor, Kent
The first few couples tied the knot at Eastwell Manor in Ashford, Kent using a variety of the ceremony and reception spaces available here.
Nikita and Ant exchanged vows in this wedding venues stunning outdoor garden ceremony space. Set across 3000 acres of grounds, it boasts spectacular views across the countryside and makes a gorgeous location to say 'I do'.
The interior areas are equally as special, featuring grand staircases (which Megan made her impressive entrance down), wood-panelled walls and decadent gold detailing.
Fancy getting hitched at this beautiful 16th century, ivy covered manor too? Find out more here.
North Mymms Park, Hertfordshire
North Mymms Park in Hatfield is the fairy tale location that hosted several of the Married At First Sight UK weddings.
The spectacular 16th century country house boasts impressive period features including wood panelled walls and intricate chandeliers.
As for the outside ceremony spaces, we were blown away by Tayah and Adam's alfresco ceremony at the beautiful Logia overlooking the South Lawn.
Feeling a little wedding envy? You can tie the knot at North Mymms Park too!
Where Did the Married At First Sight UK Couples Go on Honeymoon?
The first eight couples have had their relationships tested after jetting off on their honeymoons.
Alexis and Jordon honeymooned in the Maldives where they took part in a water sport activity (much to Alexis's dismay). This led to a heated argument between the two with Jordon disagreeing with how Alexis spoke to him and even asking to swap wives.
Newlyweds Amy and Josh got to know each other on their honeymoon in Mexico. When Amy kept waking Josh up he wasn't too happy but after a deep chat and an emotional connection established they were soon staying up all night for a different reason...
Sparks were flying for Tayah and Adam from the moment they arrived in Antigua. They couldn't keep their hands off each other and seem to have fallen head over heels - even dropping the L bomb!
Back in the UK, Marilyse and Franky packed their bags and headed to the Lake District. Despite Franky having a fear of deep water he booked for them to go paddle boarding and as they attempted to keep balanced they bonded.
Megan and Bob arrived in the Dominican Republic, which saw her enjoying the laid-back Caribbean lifestyle and Bob letting his hair down and having fun. This led them to discuss their potential personality differences and whether that might be a future problem.
While Megan and Bob were figuring out whether they're a good match, trouble was on the cards for Nikita and Ant during their holiday in Mexico with a furious clash breaking out involving Nikita throwing a drink in her new husband's face and refusing to be in the same room as him. Well, it can only get better from there, right?
Daniel and Matt where also in sunny Mexico with the trip starting off well until the subject of distance was brought up. As Daniel lives in Ireland and Matt in England, could this throw a spanner in the works for the new couple?
Headed to colder climes were Morag and Luke as they packed their bags for Switzerland. But it wasn't just the weather that left Morag with cold feet, she was feeling a little frosty towards Luke revealing his wardrobe is turning her off and she doesn't have any sexual attraction at the moment. However, they're working on making a connection and we reckon sparks might develop.
Are The Couples On Married At First Sight UK Legally Married?
Unlike the Australian and American versions of the show - where the couples sign marriage licenses immediately after the ceremony - the weddings on Married At First Sight UK are not legally binding and are just a verbal commitment.
A spokesperson from Married At First Sight confirmed to the Metro, "following the Australian format, rather than legal marriages, the couples will make a lifelong commitment to one another at a glamorous ceremony, overseen by a wedding celebrant, that includes guests, bridal gowns, dancing, speeches and cake."
Which Married At First Sight UK Couples Are Still Together?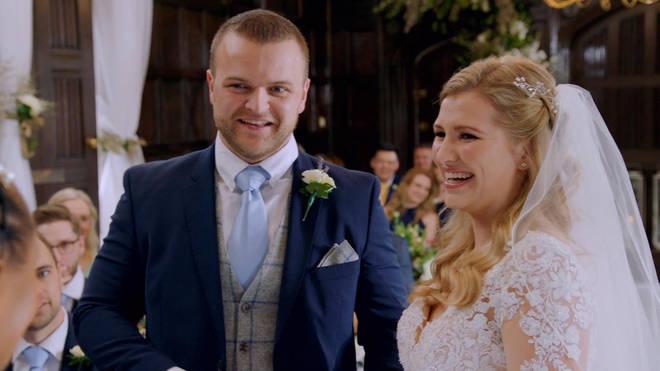 The odds aren't exactly in favour of this year's couples with there being only one success story from the previous series of the show. 25-year-old primary school teacher Michelle and IT manager Owen, 31, were paired by the experts last year and faced adversity from day one.
Instantly hitting it off from the get go, they were forced into isolation together as they had to quarantine as a couple shortly after tying the knot and moved into Owen's parents house in Sheffield after lockdown hit the UK.
This didn't phase the couple and despite a few bumps along the way it looks like the pair have stood the test of time, with Michelle relocating from her home in Hastings to permanently live with her husband in Sheffield.
The couple regularly keep fans up to date with their life on Instagram and even returned to their wedding venue Eastwell Manor to celebrate a year and a half of marriage. Hurray!
Catch Married at First Sight UK from Monday-Thursday at 9pm on E4.