Love Island 2021: The Contestants, Start Date, Host & Everything Else You Need to Know
Love Island is back on 28th June 2021 - here's everything we know about the 2021 series of Love Island, including where it's filmed and who the contestants are!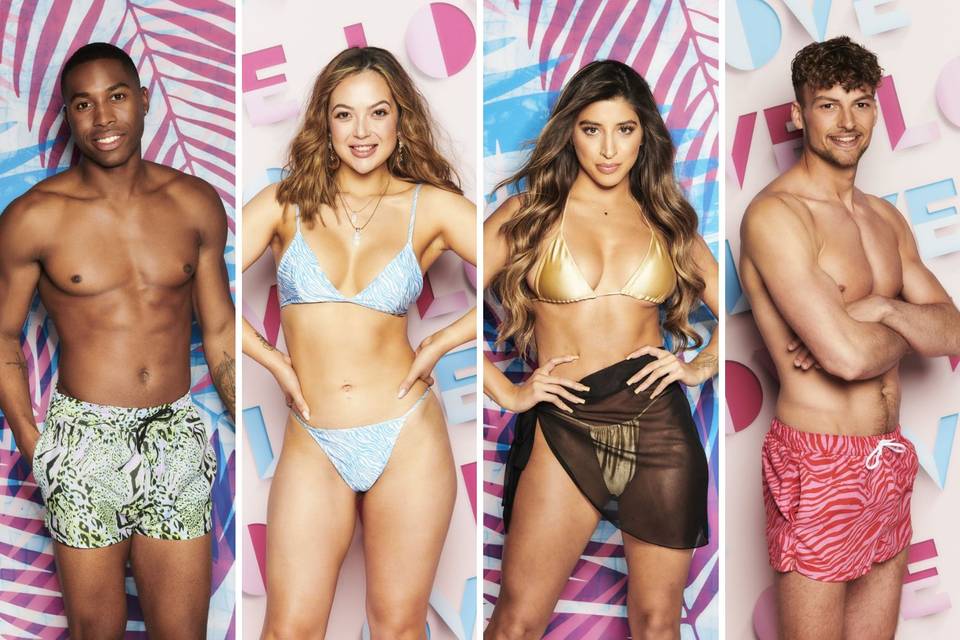 Love Island is back! Who needs the outside world? We're ready to sacrifice a considerable amount of our summer time to watch people try to find their soulmate (and an Instagram sponsorship deal or two), and even more time discussing it.
Here is everything you could need to know about Love Island 2021…
Who Won Love Island 2021?
View this post on Instagram
The winners of Love Island 2021 were announced live on the show on Monday 23rd August. Bombshells Millie and Liam were crowned the winning couple, despite having a rocky patch through Casa Amor. The runners up were Chloe and Toby in second place and Teddy and Faye in third.
Who is Hosting Love Island This Year?
Irish TV presenter Laura Whitmore is returning to host Love Island 2021, after both the summer and winter editions in 2020 were cancelled due to the pandemic.
Her husband, comedian Iain Stirling, provides the show's iconic voiceover. He recently shared a photo on Instagram of the couple's Love Island water bottles, helping us to get even more hyped for its return.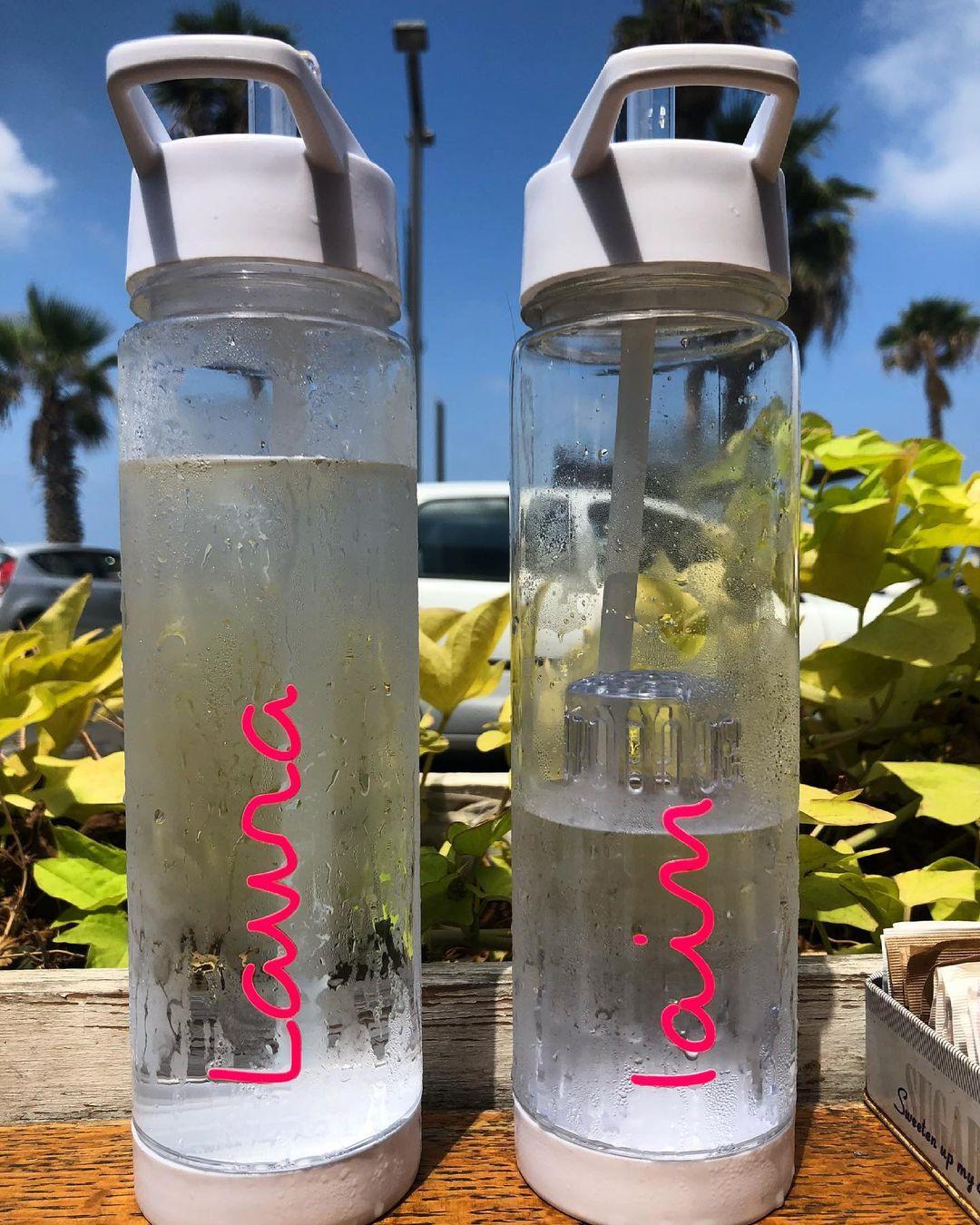 When Does Love Island Start?
Love Island 2021 will start airing in the UK on Monday 28th June on ITV2 at 9pm, then every evening except for Saturdays. Clear your schedule, clear your sofa.
You can also watch on demand via the ITV Hub, if you happen to have a social life.
Who Are the Contestants?
The Love Island contestants have been announced, and the bombshells are arriving! See all the Love Island contestants and bombshells (that we know about so far!) for 2021 here.
Sharon Gaffka - 25 (Dumped!)
View this post on Instagram
The first contestant announced is Sharon, a civil servant from Oxford. She's set herself apart as the brainbox of the group: she works as an Operations Lead for the Department of Transport and is a multi-lingual law graduate and former beauty queen.
She said: "I tend to date someone who is taller than me, even though my last long-term partner, he was actually someone who was shorter than me.
"I'm quite an intellectual person so I want someone who can kind of match that."
Sharon didn't find love in the villa and ended up leaving, despite being in a 'friendship couple' with Hugo Hammond.
Aaron Francis - 24 (Dumped!)
View this post on Instagram
Aaron is 24 and lives in London, where he moves in glamorous circles. He currently works as a luxury events host and has worked at both Princess Eugenie and Beatrice's weddings!
"I need someone that is passionate about what they are doing - from scientist to anything - you can tell when someone is speaking about something and they are actually smiling while they are talking. I love that," he said.
"I don't like when people are doing a job just to make money and then they kind of just live for the weekend. Especially because I work on the weekends."
Aaron will be on the hunt for a lady who won't be fazed by all the famous names he regularly parties with - can our Islanders keep their cool? Aaron was dumped in episode 24, but he left with Lucinda who he had recently coupled up with...let's see what happens next!
Liberty Poole - 21
View this post on Instagram
Liberty is baby of the group at just 21. She hails from Birmingham, and is a marketing student who is currently working as a waitress at Nando's.
She said, "I've never had that nice, happy relationship so I think it will be nice and something for me to experience.
"Obviously I want the best summer ever because we have been in lockdown for a year so it would be nice to go away and enjoy the sun and make friends as well. I'm excited, I'm a bit of a social butterfly so I love to meet new people. I'm a girls' girl as well so I can't wait for the girly friendships. It's going to be fun!"
Will her time on the Island be Extra Hot or a Lemon and Herb disappointment? She coupled up with Jake on day one, but became everyone's hero when she ended their relationship as she felt that he didn't love her for who she was. Her speech to Kaz about discovering self-love was a lesson to us all. She and Jake then decided to leave the villa together, after splitting.
Hugo Hammond - 24 (Dumped!)
View this post on Instagram
Hugo, 24, is a PE teacher and cricketer from Hampshire. He was born with a clubfoot - making him Love Island's first ever disabled contestant - and played for England PD (Physical Disability).
He loves helping others and said of his job, "I teach secondary school PE. Absolutely love my job. I love all my sports. It's great to be able to pass on that enthusiasm to be physically active to the younger generation and hopefully they feel the same about me teaching them."
Sounds like he's just the man to whip the Islanders into shape.
Shannon Singh - 22 (Dumped!)
View this post on Instagram
Shannon was one of the youngest in the group. The former glamour model was the first to leave the Villa in a shock recoupling. The 22-year-old is from Fife and is a self-proclaimed party girl who now works as an influencer and DJs too.
"I don't feed off looks, I feed off energy, I need someone with personality. Just someone I can have fun with. I'm a party girl, I love going out, I'm very social," she said.
She was looking for a hunk who'll be able to keep up with her lifestyle - but never had a chance!
Jake Cornish - 24
View this post on Instagram
Water engineer Jake is 24 and from Weston-super-Mare. He's got his eye on a blonde TOWIE lookalike, with Billie Faiers being his celebrity crush.
He explained: "She is my dream woman.
"I think for a laugh once with the boys, I messaged her. I can't remember what I messaged her.
"She's a lady, she's just lush."
Jake coupled up with Liberty on day one, and despite being favourites to win for a while, they ultimately ended up splitting and decided to leave the villa together.
Kaz Kamwi - 26
View this post on Instagram
Essex girl Kaz is a fashion blogger and self-confessed party girl. The 26-year-old describes herself as "fun, dramatic, spontaneous. Friendly as well. Light-hearted.
"Life is a party – I'm not the mum in the group, my friends are not looking at me to look after them!"
Her worst date was when a man took her out to a restaurant he was being a free "mystery diner" for. Our boys will have to do better than that! Kaz coupled up with Tyler after a ill-fated couple of weeks with Toby.
Brad McClelland - 26 (Dumped!)
View this post on Instagram
Brad is a labourer from Northumberland who's admitted he's on Love Island for a nice holiday - but is hoping to find a lady to sway him.
He says his friends would describe him as someone who "[tries] to make as much money as I can by doing as little as possible."
Brad participated in quite a few couplings up, but each girl ultimately found him lacking in the conversation department, with Faye quipping that he turned any chat into a 'conv-me-sation'. Brad left the villa after a tricky challenge saw him and Lucinda have to decide if they'd leave together or choose one to remain.
Chloe Burrows - 25 - Second Place
View this post on Instagram
Chloe, from Bicester, is the ninth Islander who's been revealed. The financial marketing executive says she's looking for someone as "loud" as her.
"I like a good build. I go to the gym. I want someone who is funny.
"Really funny and caring and will do nice little things for you. And then obviously someone who you can depend on to not ditch you.
"Because I am quite a big character and quite loud, they would have to be as loud, if not more. I could never be with someone who is quiet. Someone that gives you a bit back."
She definitely ruffled some feathers with her arrival, but went on to score second place with Toby.
Toby Aromolaran - 22 - Second Place
View this post on Instagram
Essex footballer Toby has never been in a relationship before - which isn't that surprising considering his young age.
He signed for social media-focused semi pro club Hashtag United last year, but will spend this summer at the villa.
He said: "I've never been in a relationship. I thought, 'If Love Island can't find me a relationship then no one can'." Wise words, Toby.
Toby had his fair share of the girls in the villa, but ultimately landed in second place with Chloe Burrows.
Faye Winter - 26 - Third Place
View this post on Instagram
Devonshire estate agent Faye has been named as the last Love Islander to kick off the series.
The 26-year-old said she "absolutely loves" her job and even the idea of social media fame couldn't tear her away.
"I've actually only taken a sabbatical from work because in my ideal world, I'd love to go back to work," she said. Apparently one of her favourite things to do is wind up clients' wives with her skimpy outfits.
Faye came in third place with Teddy Soares, despite a rocky road to the final. One of their fights, sparked by a misleading postcard from Casa Amor, resulted in a flurry of complaints to Ofcom.
The Love Island Bombshells
Liam Reardon - 21 - Winner!
View this post on Instagram
21-year-old Liam is a bricklayer from Wales, who hopes to find someone 'outgoing and independent'. He seemed to find this in fellow bombshell Millie, as they went on to win the show together!
Chuggs Wallis - 23 (Dumped!)
View this post on Instagram
Chuggs seemed more Made in Chelsea than Love Island, which is maybe why he didn't last long. The 23-year-old has his own bucket hat business, but that wasn't enough to keep him in the Villa. Newcomer Rachel Finni had to choose between Chuggs and Brad, and he didn't make the cut. Hopefully he has more success with his hats.
Rachel Finni - 29 (Dumped!)
View this post on Instagram
29-year-old Rachel entered the Villa after a week, looking for 'a man to marry'. She sent Chuggs packing, and went on to suffer the same fate when another new arrival, Teddy, picked Faye over her.
Lucinda Strafford - 21 (Dumped!)
View this post on Instagram
Lucinda arrived with fellow contestant Millie as part of a double bombshell in week two. She is a TikTok star and a fashion boutique owner from Brighton. She left the villa with Aaron, who she was coupled up with, in episode 24.
Millie Court - 24 - Winner!
View this post on Instagram
Millie came in with Lucinda to spice things up. The 24-year-old is a fashion buyer's administrator from Essex, and describes herself as 'definitely competitive'. She proved to be especially competitive, winning the series with her partner Liam Reardon.
Teddy Soares - 26 - Third Place
View this post on Instagram
Senior financial advisor Teddy, 26, entered the Villa as a bombshell and really shook things up! He's looking for a serious relationship, and describes himself as 'the one to lean on' in his friendship group. Let's see if everyone in the Villa agrees.
Teddy came in third with Faye Winter.
Andrea-Jane Bunker - 29 (Dumped!)
View this post on Instagram
AJ caused quite the stir with her arrival - the girls were locked on the terrace whilst all the boys got to enjoy a date with hair extension technician AJ. "Eyes on the prize, boys," she cooed as she sashayed into the villa. However, her stay was short-lived and she was soon voted out as part of a challenge where the islanders got to decide who out of Lucinda, Chloe, AJ, Teddy, Toby and Danny - those who received the fewest public votes - had to leave. Unfortunately, AJ didn't last all that long and was dumped from the villa in episode 21.
Danny Bibby - 25 (Dumped)
View this post on Instagram
25-year-old plumber Danny Bibby from Wigan entered the villa to shake things up, and went straight into a date with Kaz. However, he chose Lucinda in his coupling up opportunity and sparked some tension with Aaron in the process... It turned out Aaron didn't have too much to worry about those, as he left almost immediately again, as the girls chose to vote him out in the same challenge that cost AJ her place in the villa.
Three new bombshells have been announced to add further drama, with the official Love Island Instagram account sharing a video to tease their arrival.
View this post on Instagram
They include Georgia Townend, 28, a marketing executive from Essex, who was dumped in episode 22, Abigail Rawlings, a 27-year-old tattoo artist from Beaconsfield and 26-year-old Tyler Cruickshank, an estate agent from Croydon.
Where is Love Island being Filmed?
The iconic Love Island villa and its neighbouring Casa Amor are located in Mallorca, however we didn't know whether the islanders would be jetting out there, considering the restrictions in place due to the Covid pandemic.
All the contestants quarantined in Mallorca so it was able to go ahead in its usual destination, although reportedly a back-up villa was on hand in Jersey in case there were issues with travelling abroad!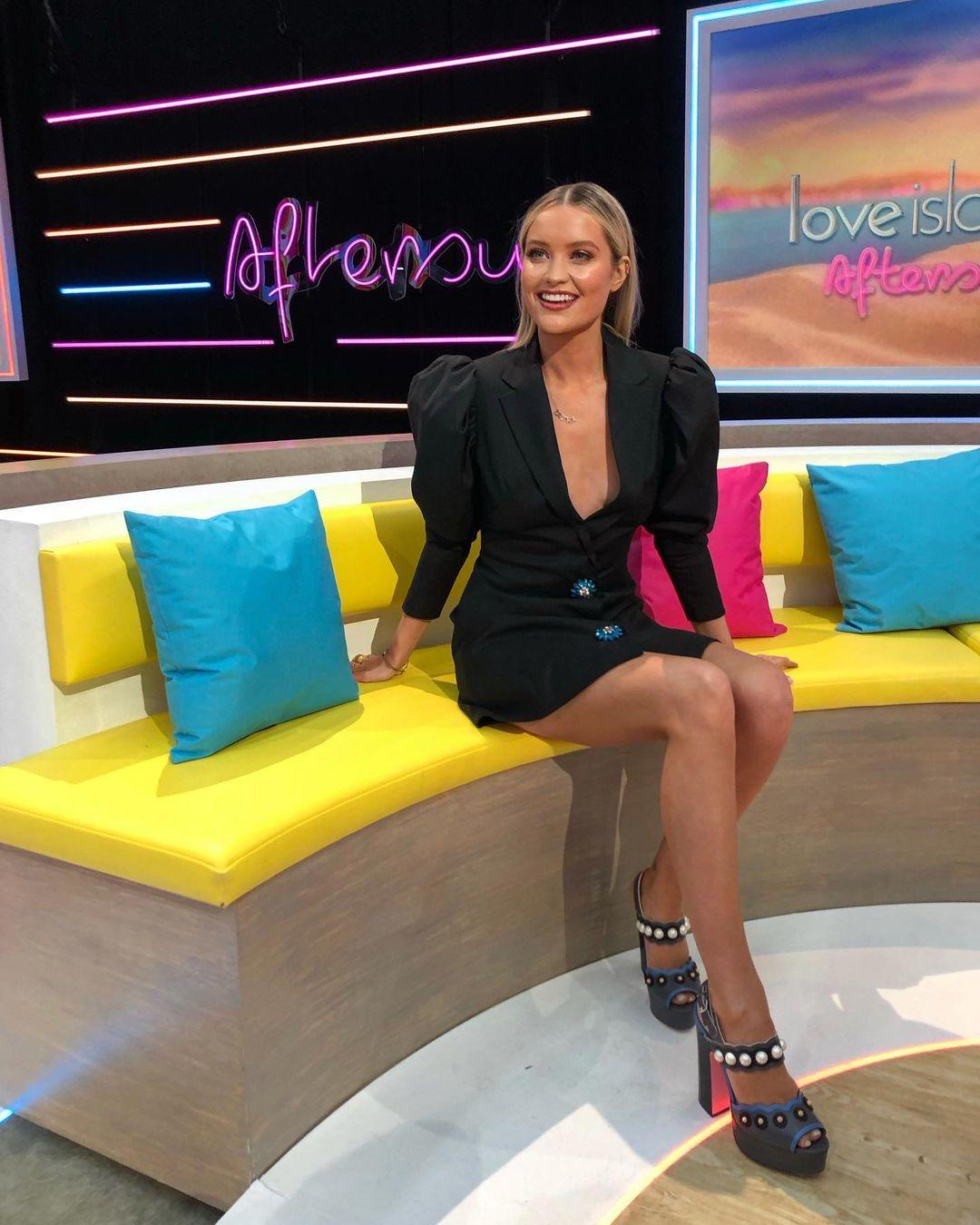 How Long Will the Series Be?
We believe that this series of Love Island will have an eight-week run. The RadioTimes.com has reported that the summer 2021 series of Love Island will be a 'bumper' edition, to make up for the cancelled series in 2020, and in place of having two series in 2021.
When Does Casa Amor Start?
It's almost *that* time... 💞👀🔥 #LoveIsland pic.twitter.com/9nnxv3UI9W

— Love Island (@LoveIsland) July 23, 2021
Historically, Casa Amor starts in week four of Love Island. It's the name of the second villa that is introduced part way through the series. Half of the contestants will be removed and placed into Casa Amor, where they'll get to meet some new singles. They'll then get to choose whether to stick with their original partner or couple up with someone new. Based on previous series, Casa Amor is introduced around four weeks in.
On Friday 23rd July, Iain Stirling told fans to 'get ready' as the trailer for Casa Amor was introduced. If you're wondering how long Casa Amor lasts, it started on Monday 26th July and started to wrap up on Thursday 29th - so it only lasts a few days, but it does feel so much longer, doesn't it...
Who Are the Casa Amor Contestants?
View this post on Instagram
Here are the Casa Amor contestants coming to cause trouble in 2021!
Amy Day, 25, from Surrey
Clarisse Juliette, 23, from London
Dale Mehmet, 24, from Glasgow
Harry Young, 24, from Glasgow
Jack Barlow, 26, from East Sussex
Kaila Troy, 28, from Dublin
Lillie Haynes, 22, from South Shields
Mary Bedford, 22, from Wakefield
Medhy Malanda, 24, from Luton
Salma Naran, 20, from Dublin
Sam Jackson, 23, from Clitheroe
When Does Love Island End?
The Love Island final takes place on Monday 23rd August, after 49 episodes. One couple will win the £50k prize, and will decide whether to split it or steal it!
Can I See the Love Island Trailer?
Of course you can! It's right here.
View this post on Instagram
How Do You Apply to Be on Love Island?
One would assume if you're browsing on Hitched, you might not be looking to go on Love Island - but we say, Hitched isn't just for those planning a wedding, and if you want to go on Love Island, then we want to watch you on the show! You can apply via the application form on ITV's website. Funnily enough, there's a clause preventing live-in partners of those working on the show from applying, which is good of them.
Of course, if you are in the midst of planning a wedding and use Love Island as your light relief and escapism from choosing centrepieces and planning seating arrangements, you can always join in through the new Love Island app. It's called 'I've Got a Text' and it allows you to star in your own fictionalised version of the show. We know.
Are There Any Rules on Love Island?
Yes! There are actually quite a few rules to follow, including no alcohol. Former contestant Kem Cetinay has previously spoken out about how the contestants are only allowed a small glass of wine or beer with dinner, as being intoxicated is a total no-no.
You're also not allowed to be naked in front of the other contestants, as the villa is classed as a public space, and you can't bring in your own phones, books or magazines. Samsung provides the contestants with phones so they can still get their texts!
Need even more Love Island content? We get it. Make sure you check out the Love Island success stories, where you can see all the contestants who are still coupled up!