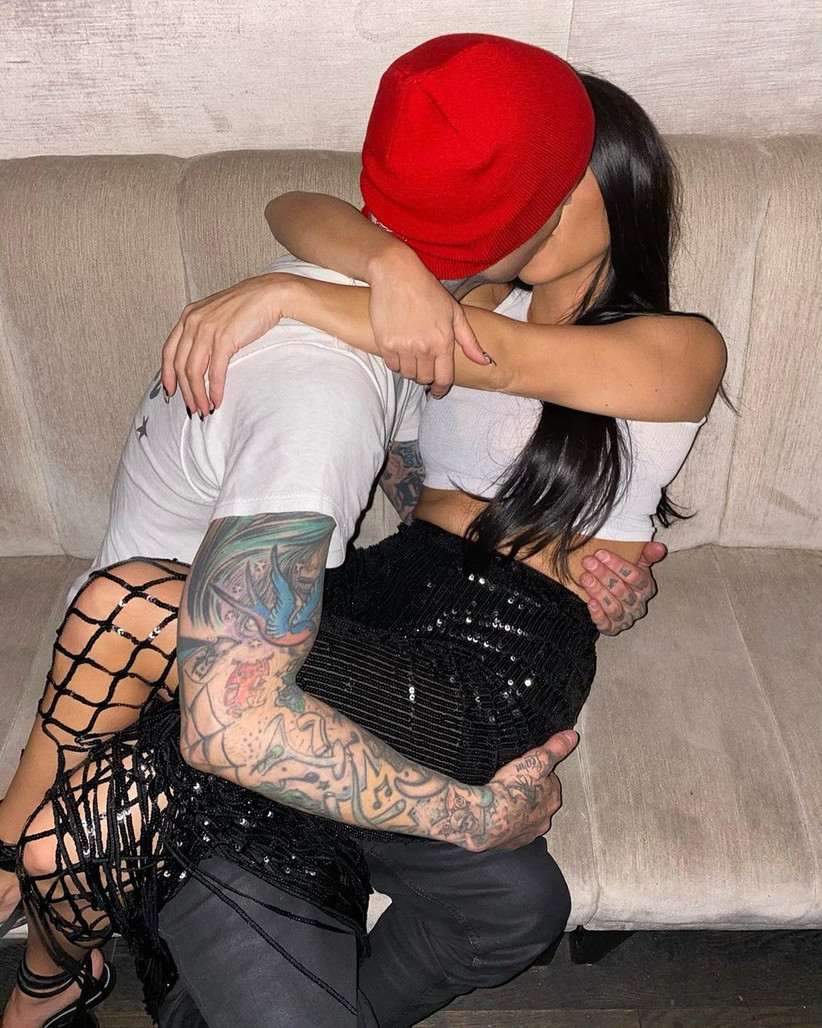 It's all we've been able to talk about - the unlikely but utterly compelling romance between reality TV star Kourtney Kardashian and Blink 182 drummer Travis Barker. Things escalated quickly between the pair - with them both recently sporting matching 'I love you' tattoos.
We feel like we're well overdue a Kardashian wedding - it's been so long! So when rumours started to swirl on social that Travis and Kourtney might be engaged, we couldn't contain ourselves.
Kourtney recently posted a wholesome family fun album on Instagram that showed the couple's children from previous relationships frolicking together on giant bouncy castles and rolling down hills - so far, so half term. However it was a comment from a friend of Kourtney's that had everyone going wild.
View this post on Instagram
Stephanie Shepherd commented: "I love to see you so happy," completed with a bride emoji! Could this hint that a Kravis wedding is on the way? Other fans seemed to think so, with many responding, asking for the #KravisWedding we're all hoping for.
However - some pointed out that Stephanie and Kourtney refer to each other as 'wifey' so the emoji could simply be shorthand for that. But what if it's not?!
The couple's history is definitely an interesting one. Did you know, for example, Travis Barker had a reality TV show with his second wife, Shanna Moakler, called 'Meet the Barkers' in 2005? Kim Kardashian actually asked him for advice, leading to one of the most iconic shows of all time, 'Keeping Up with the Kardashians'. And we were so busy keeping up with them, we forgot we'd ever met the Barkers at all.
Rumours have been swirling about Kourtney and Travis since the start of 2021, when he was leaving flirtatious comments on her Instagram selfies. They didn't make it official until a month later, when Kourtney posted a pic of her perfectly manicured hand clutching a hand that clearly belonged to Travis - there's no mistaking those tatts! Since then it's been a wild ride of loved up snaps and matching tatts, and we can't wait to see what happens next.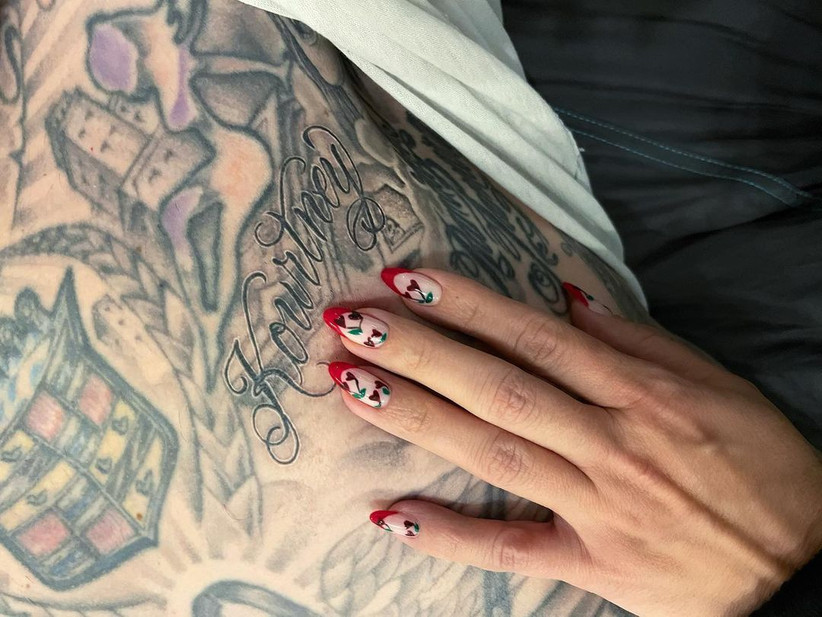 Kourtney resisted marriage during her famed relationship with Scott Disick - but could Travis be the one to get her down the aisle? We really hope so - it's been too long since we had a good old fashioned Kardashian wedding to get hyped up about!