Kourtney Kardashian & Travis Barker Are Engaged! See Her Oval Engagement Ring
We feel like we've been waiting forever for this news! Here's everything we know about Kourtney Kardashian and Travis Barker's engagement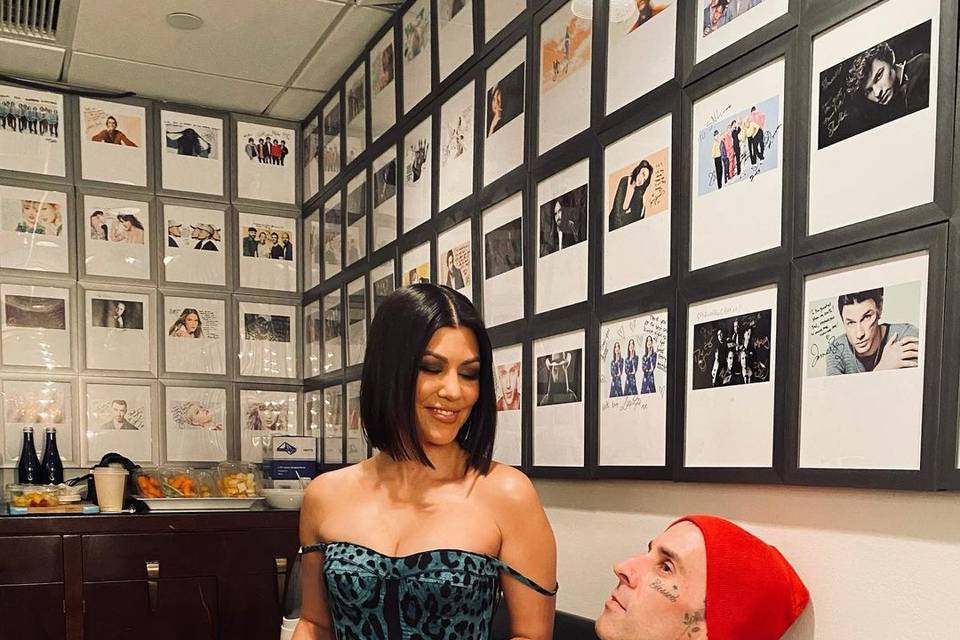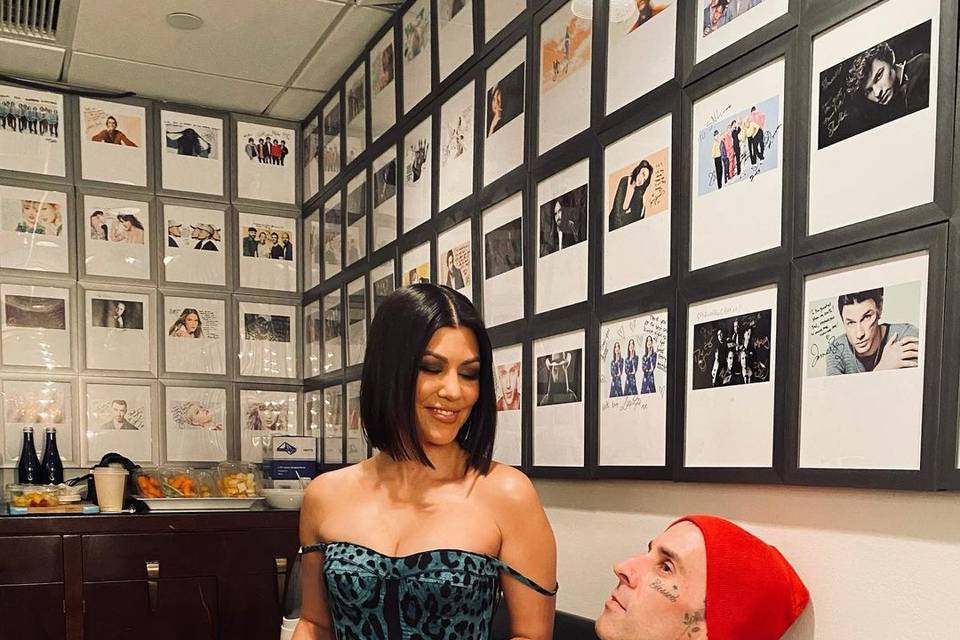 Kourtney Kardashian and Travis Barker are engaged! It felt like it was only a matter of time, due to their countless PDAs, numerous loved-up posts, and various celeb friends hyping up their relationship.
It kind of feels like we've been waiting our whole lives for Kourtney and Travis to get engaged, but they've actually only publicly been together since early 2021! We explore everything we know about Kourtney Kardashian and Travis Barker here, from their relationship timeline to the actual proposal details - not forgetting of course, how many carats Kourtney Kardashian's oval engagement ring is.
Read on for everything you need to know about Kravis...
Is Kourtney Kardashian Engaged?
View this post on Instagram
Yes, she is! On the 18th October, 2021, Kourtney Kardashian announced her engagement to Blink 182 drummer Travis Barker by posting a photo of an elaborate beach proposal set up to her Instagram, with the caption 'forever @travisbarker'.
Who is Kourtney Kardashian Marrying?
Kourtney is now engaged to Travis Barker, the heavily-tattooed drummer of punk-rock band Blink 182. He proposed to the reality TV star on a beach in California, decorating it with a heart-shaped arrangement of red roses and candles.
The couple went public with their relationship on Valentine's Day in 2021 with an Instagram post showing them holding hands, after being friends for years.
View this post on Instagram
Has Kourtney Kardashian Been Engaged Before?
Kourtney hasn't been engaged before! She was with Scott Disick for many years, and the couple share three children together - Mason, Penelope and Reign - however, she turned down his proposal.
What is Kourtney Kardashian's Engagement Ring Like?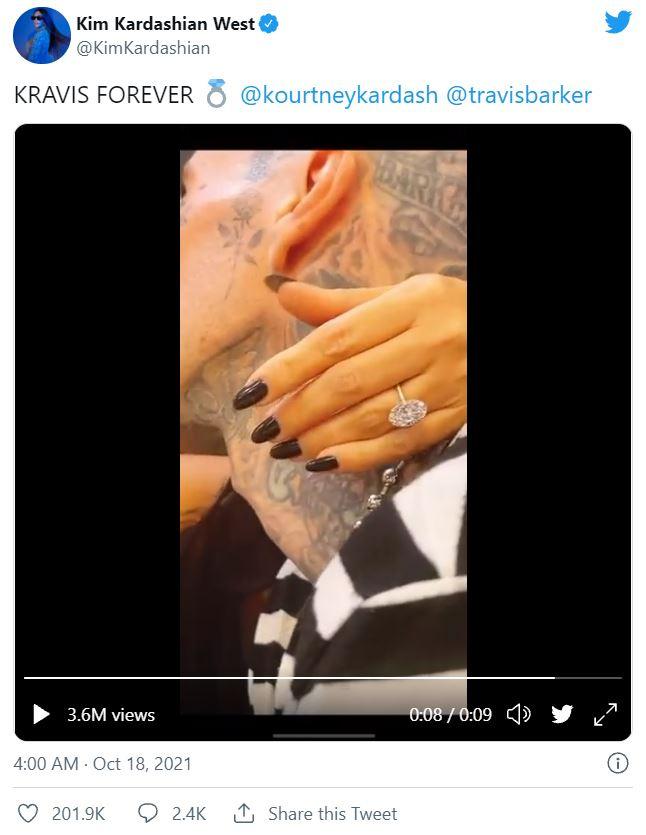 Kourtney Kardashian is now sporting a stunning oval engagement ring, and the diamond is believed to be between 10-12 carats. Kathryn Money, who is Senior Vice President of Merchandising and Retail at Brilliant Earth, told Insider Magazine that the ring's value is 'probably over $1 million.'
You can see the whopping oval diamond in the video shared by Kourtney's sister, Kim Kardashian, on Twitter.
Oval engagement rings are 2021's most popular shape of ring, with 29,500 searches for the classic style this year alone. She's not the only celebrity to rock this style, either, as Shaun Powell, gifting specialist at Find Me A Gift, points out: "With high profile celebrities such as Hailey Baldwin, Blake Lively and of course Kourtney Kardashian showing off stunning oval-shaped engagement ring diamonds, it's no surprise searches for them have surged this year."
Has Travis Barker Been Married Before?
Travis Barker has actually been married twice before - once to former Miss USA, Shanna Moakler. He shares two children with her.
Responses to Kourtney Kardashian and Travis Barker's Engagement
It's fair to say that the couple's families are thrilled! After the engagement, the couple dined with their families to celebrate - Kris Jenner and Khloe Kardashian were visible in footage of the celebratory dinner taken by Kylie Jenner. Kim Kardashian also posted on Twitter about the proposal, giving us one of our first glimpses of Kourtney's amazing engagement ring.
Travis's children also posted about the engagement, with his daughter, Alabama Luella Barker sharing a picture of Kourtney and Travis (and that diamond!) on her Instagram story, with the caption: "So happy for you guys! I love u both!", and Travis's 18 year old son Landon also shared this cute video on his TikTok channel:
If you want to be dazzled by even more diamonds, make sure you check out our round up of the best celebrity engagement rings!