The World's First Doughnut Engagement Ring is Here!
You can now propose with an 18ct gold diamond doughnut engagement ring! It also comes with a box of six doughnuts, should you need to sweeten the deal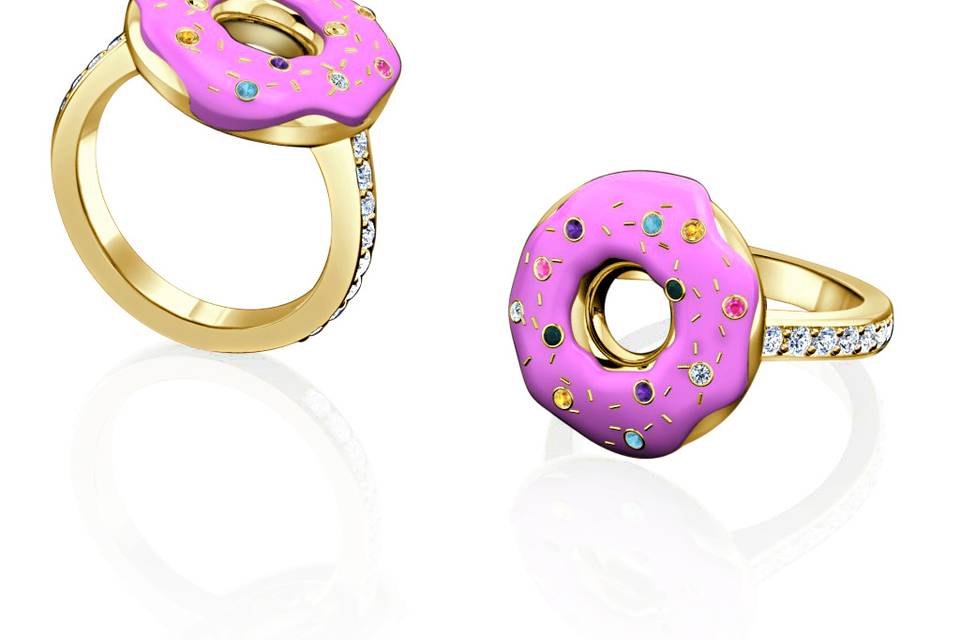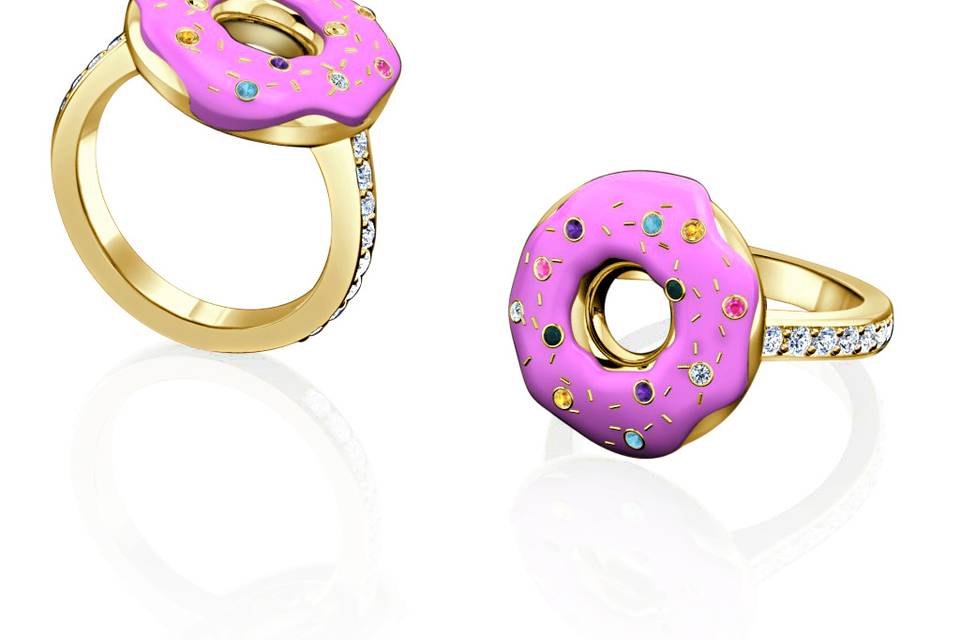 Who doesn't love a doughnut? To celebrate National Doughnut Day in the US (which needs to be a holiday here too, right?!), jeweller Steven Stone has created the world's first doughnut engagement ring.
We know what you're thinking: "But why?" Well, hear us out. According to the jewellery brand, it's 'drizzled with diamonds, glazed in gold and sprinkled with sparkle.'
The idea is that a doughnut lover could propose with this engagement ring to add some fun into the proposal - but at £3,000, it's not a cheap joke.
Inspired by the delicious pink iced doughnut, this ring is made from 18 carat gold, featuring a band set with sparkling white diamonds. The pink icing is made from gleaming enamel, and the sprinkles are a not-so-casual scattering of pink morganite, blue topaz, yellow diamonds and green emeralds.
The designer who created the ring, Max Stone, explains: "The ring is designed to add a splash of fun to your proposal, as we know there can often be a lot of pressure on couples to have a 'perfect' engagement ring, which can be stressful. Everyone loves a tasty, colourful ring donut, topped with sprinkles, and they are amongst the world's most popular desserts - so why not give your partner a sweet treat to last a lifetime?
"The design is quirky, eccentric, and will definitely give you a story to tell for years to come."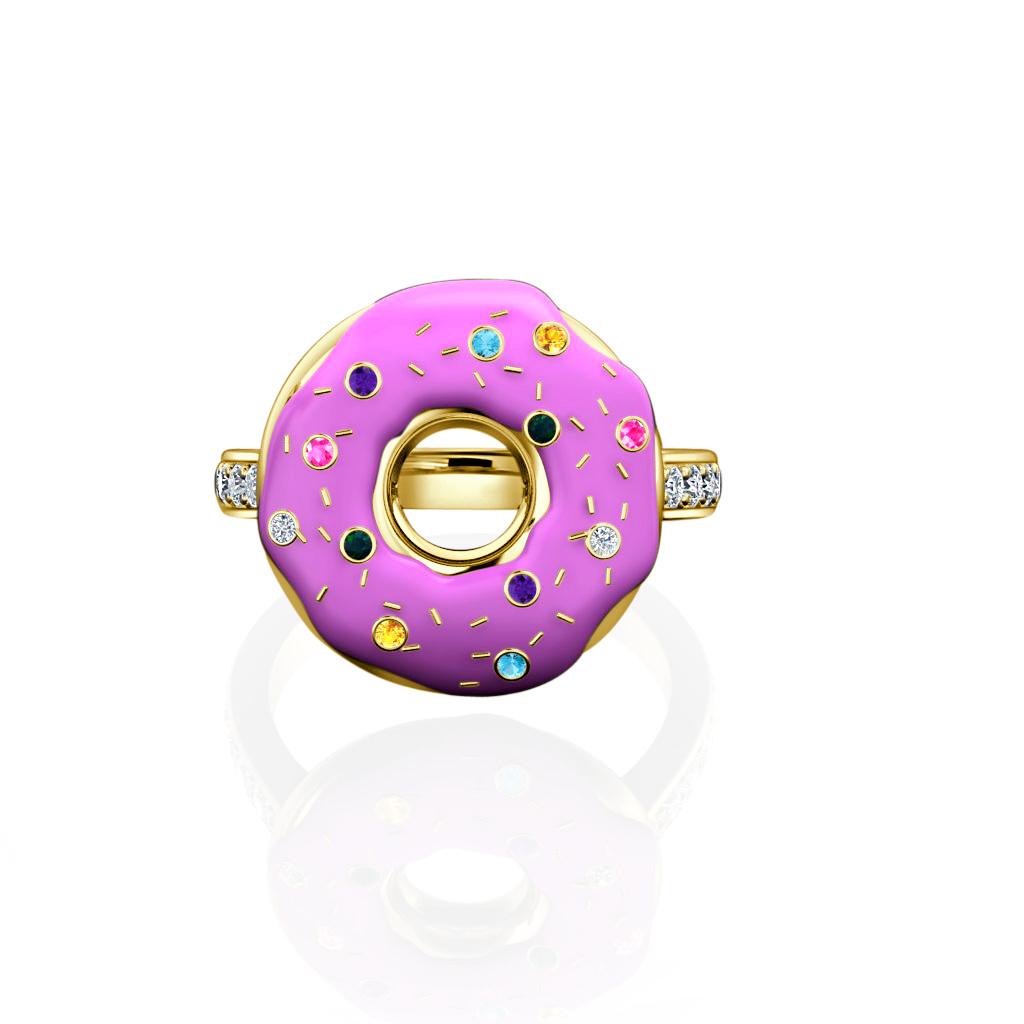 If that wasn't enough, to further sweeten the deal, you also receive a box of six doughnuts from Doughnut Time to accompany the proposal!
The brand also reveals that if you don't have a £3k budget for a diamond doughnut ring, they can whip up an alternative from £995. You can customise the doughnut ring to your own specifications, to ensure that it suits your tastes, too, as each ring is made to order.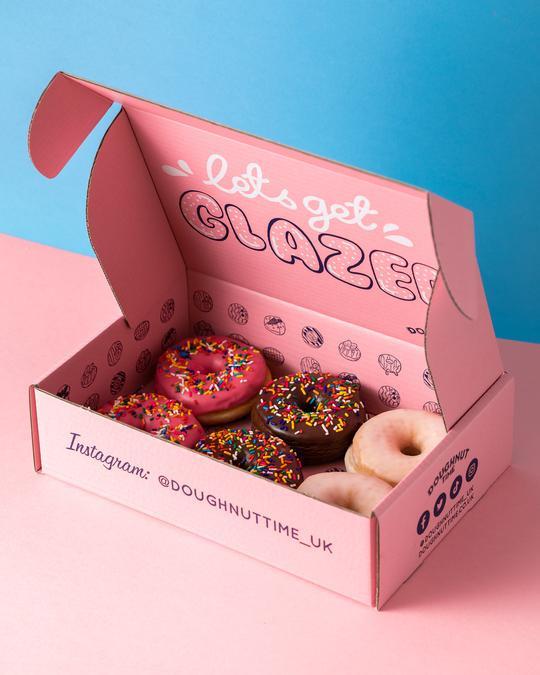 It's the perfect proposal idea for someone with a sweet tooth who doesn't take themselves too seriously!
However, if you love the idea of an unusual engagement ring, but don't fancy sporting a doughnut on your ring finger, make sure you browse our round-up of the most beautiful flower shaped engagement rings.