Editor's Letter: Cara Delahoyde & Nathan Massey Take Over Hitched!
Love Island 2016 winners Cara Delahoyde and Nathan Massey are taking over Hitched for the month of August!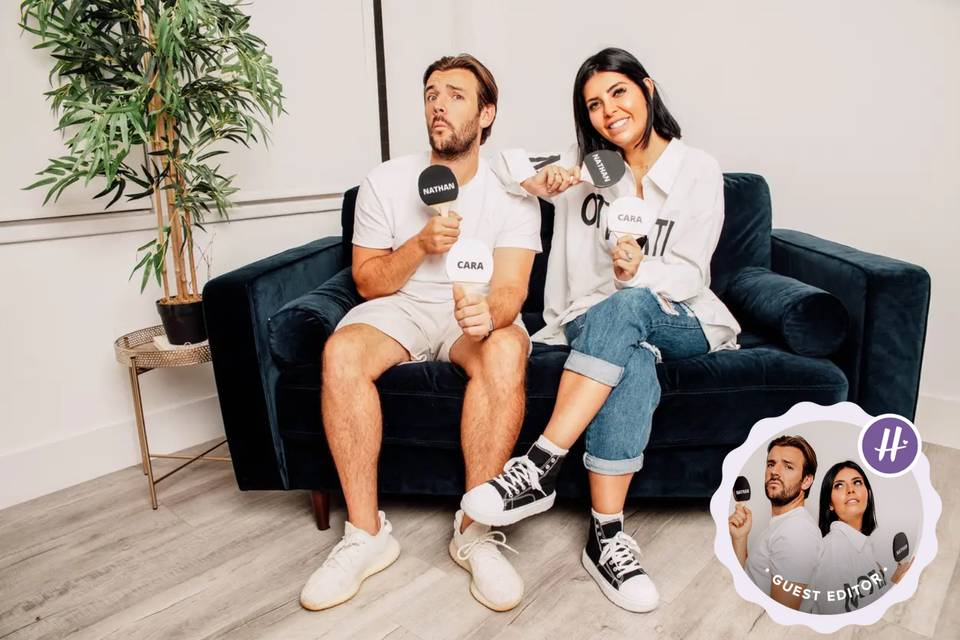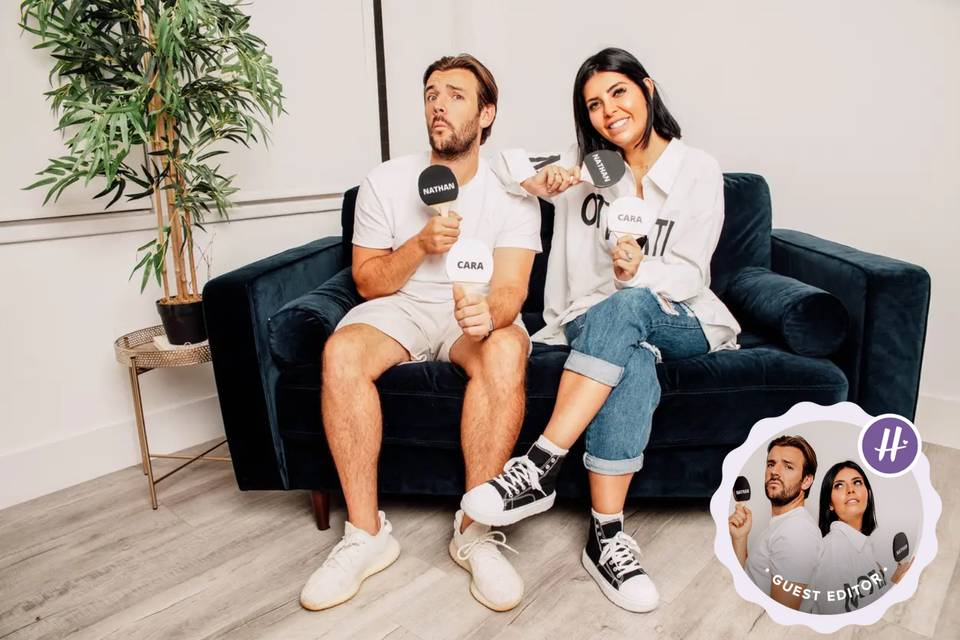 They're the only couple to have won Love Island and gone on to get married, so it makes perfect sense that as Love Island 2022 draws to a close, Cara Delahoyde and Nathan Massey join Hitched as our Guest Editors for the month of August!
As part of their takeover as our resident Guest Editors, Cara and Nathan from Love Island have put together some curated content based on their expert experience following three years of marriage. We asked them about the perfect honeymoon destinations, how to balance wedding planning with babies and what it's really like to be the only Love Island winners who have gone on to tie the knot. They haven't held back!
You can also view their videos here:
Cara Delahoyde & Nathan Massey Play Mr & Mrs with Hitched
We're so excited to share their content with you through the month of August - from discussing what it's like to be a woman, navigate your relationship and parent a daughter in the age of social media to the best ways to make the most of that once-in-a-lifetime trip to Disney World, they really did discuss it all with us.

As well as their expert articles, Cara and Nathan also joined the team for a day at Hitched HQ, where they answered questions put to them by the Hitched community, and played a classic game of Mr and Mrs with us.
You can read their articles here:
We invited them to take over Hitched as our editors for the month of August not only because it was a lovely way to mark their third wedding anniversary, but also because they feel like the right fit for Hitched - we love their approach to navigating their relationship, and how open they are about their real lives on social media. In an era where there is so much pressure to be perfect - and weddings aren't immune from this - we value their commitment to keeping it real.
We hope you enjoy their takeover on Hitched as much as we've enjoyed handing over to Cara and Nathan for August.
Zoe x (Editor of Hitched)
PS. If there's ever anyone you want to see work with us, you can always message me on Instagram!
Everything You Need to Know About Cara & Nathan
Did Cara and Nathan Win Love Island?
Yes, they did! Cara and Nathan won Love Island in 2016, and it was the second series of the popular reality dating show. "I actually watched the first one with my ex-girlfriend," Nathan told us when he came into Hitched HQ, "and I said, 'I could win that!'"
Cara decided to split the prize money with Nathan, and the couple went on to marry in 2019.
Are Nathan and Cara Still Together?
Very much so - Nathan and Cara are still together and their relationship has gone from strength to strength. Since winning Love Island, the couple have gone on to welcome two children together and get married. You can see which other Love Island couples are still together here.
Are Nathan and Cara from Love Island Married?
Yes - Nathan and Cara got married on Friday 28th June, 2019 at Preston Court, three years after their Love Island win. You can see more about Cara and Nathan's wedding here.