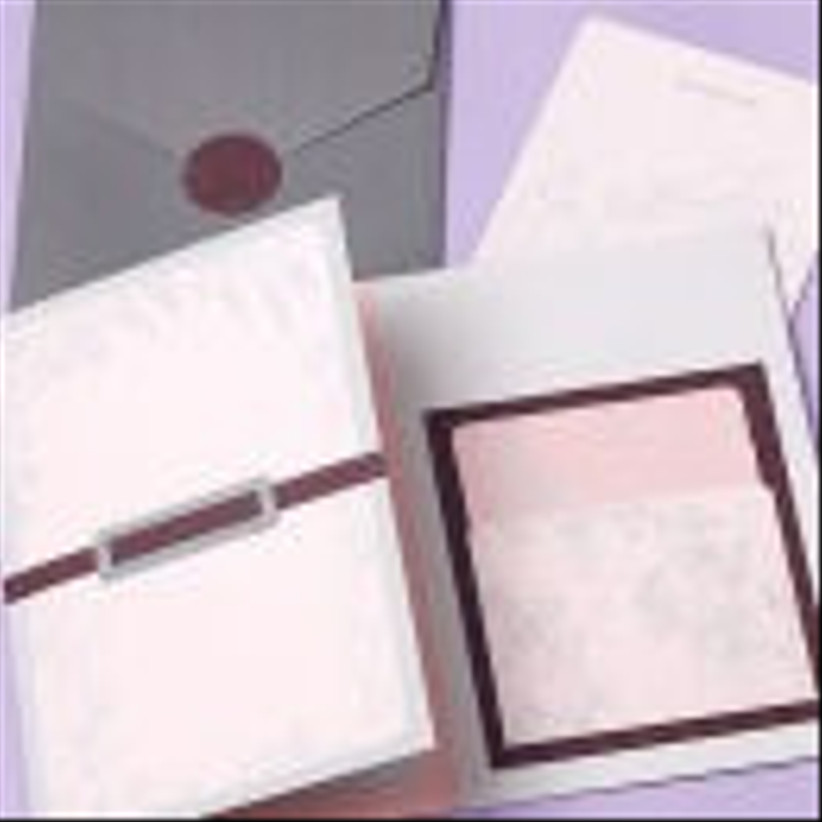 Although marriages are made in heaven, sometimes even He can't stop people from falling out of love and getting divorced. But then people do fall in love again and try their luck at marriage for the second time, and perhaps even a third or fourth.
Many couples, who are marrying for the second time, often wonder what the right etiquette is for second wedding invitations. Many people believe that a second wedding should be a low key affair and the invitations should also not be very elaborate. But that is not necessarily true. People who are getting married for the second or third time have as much right to be happy, and have a wedding of their dreams, as do first timers.
Wedding stationery for those who are getting married for the second time are typically issued with the couple as the hosts. But if it is the bride's first wedding and the groom's second, then the parents of the bride can issue the wedding invitations as hosts.
Brides who are divorced and remarrying, typically used their first, maiden, and married names on the wedding invitations, preceded by the title of Mrs. Nowadays, brides don't like the idea of having Mrs. on a wedding invitation and thus choose to omit it. In such a case, the bride's first name, middle name, and maiden last name should be written on the wedding invitation. If no title is used for the bride, no title should be used for the groom as well.
In case of a widowed woman marrying again, her name should be written as Mrs. followed by the name of her late husband. If a very young widow is remarrying, then the invitation can be issued by her parents. In such a situation, the bride's name will be written as her first name, maiden name, and married name.
If it is the bride's third or fourth wedding, then the invitation will have her first name, maiden name, and last husband's surname. No mention should be made of the other husbands' names.