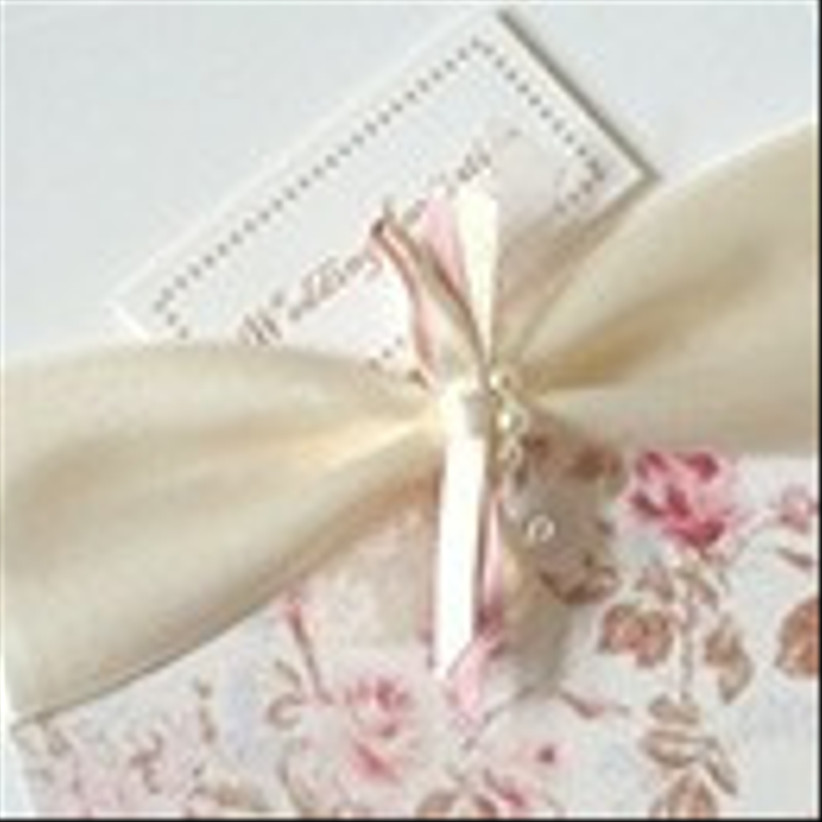 If you're having a glamorous wedding you can set the tone from the word go by choosing stylish wedding invitations with lashings of glamour.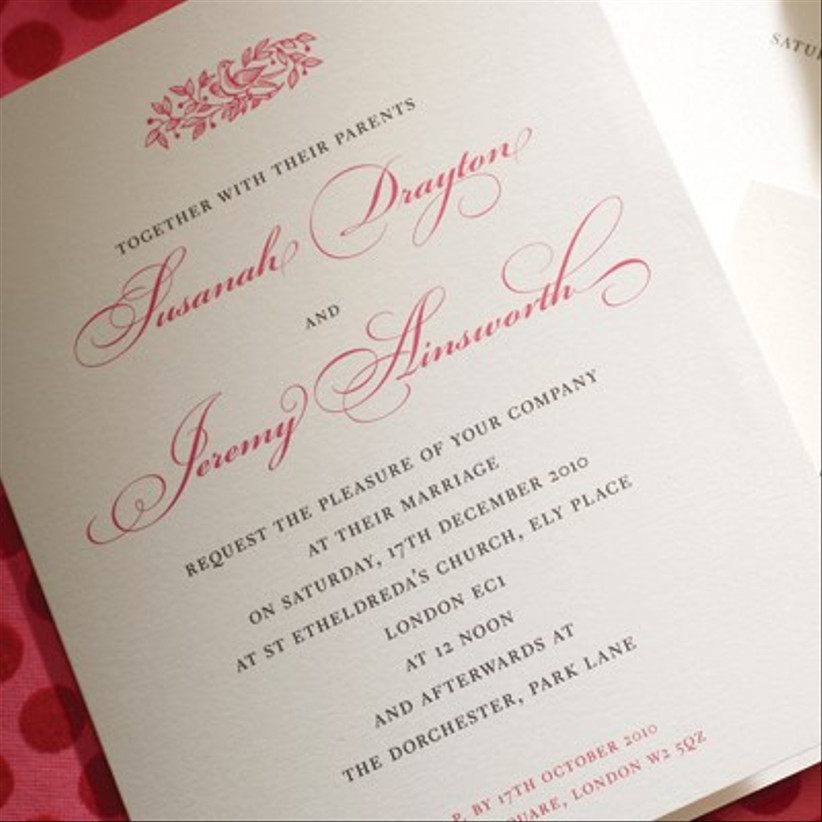 The Letter Press of Cirencester
Glamour certainly isn't about ostentatious designs, covered in bling. Glamour has got everything to do with taste, simplicity and quality. Every discerning design from The Letter Press of Cirencester is based on a simple classical style which a couple can either adopt "as is" or use as a starting point for their own design.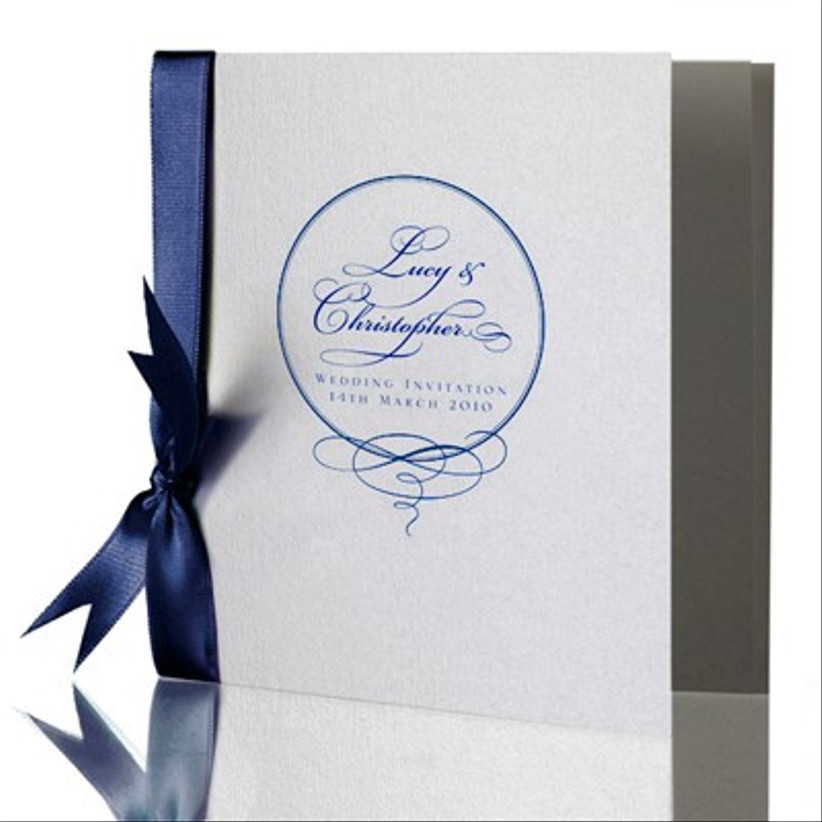 MandalayWhat's more glamorous than an invite with a New York City edge? This invite just yells NYC glamour. And as well as being hip, the Manhattan by Mandalay is eco-friendly too. The 100% recycled ribbon comes in a variety of colours and the eco-friendly 100% recycled card is available in ivory or white.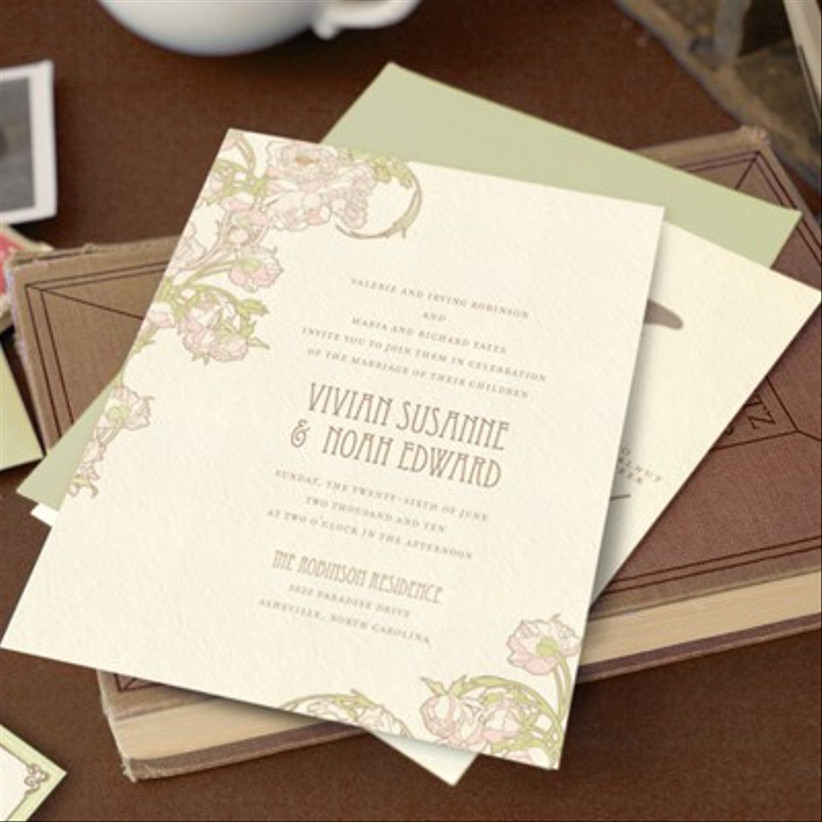 Hello LuckyThis "Nouveau Peonies" digital design by Hello Lucky shows how the modern can marry-up perfectly with the classic. That's the key to a glamorous wedding; introduce themes with enduring appeal and chic, then add a contemporary twist. This design can also be personalised so the colour matches your individual wedding palette.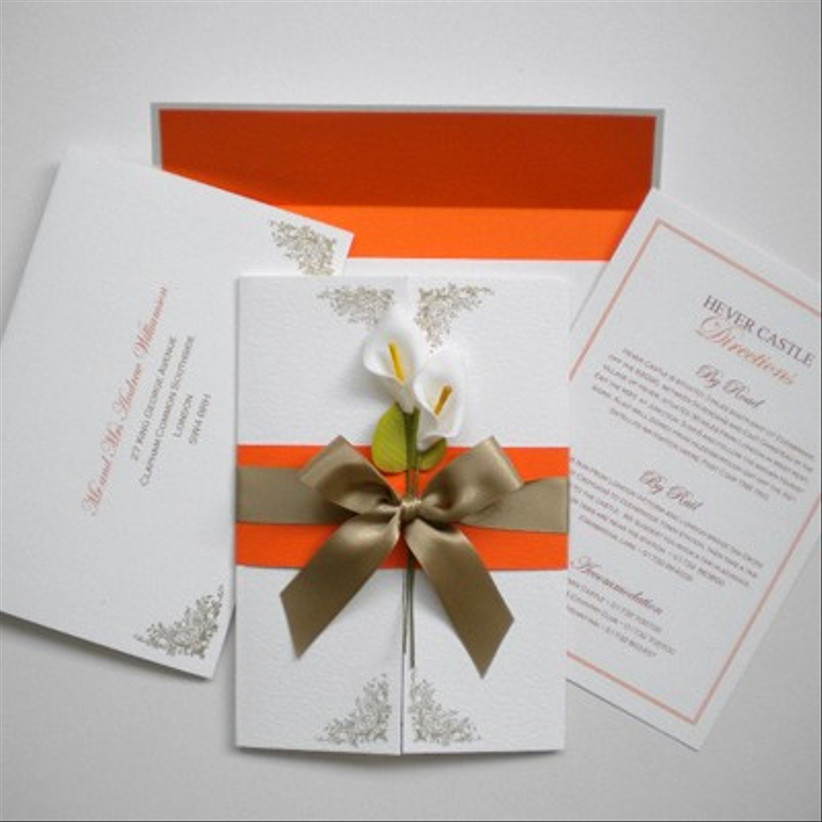 Paper PassionAdding elegant floral flair to your stationery is timeless and glamorous — and will never fail to impress guests when your wedding invitation arrives. With a gold bow and two beautiful and realistic Calla Lilies, this decadent design by Paper Passion could be echoed in your bouquet on the big day.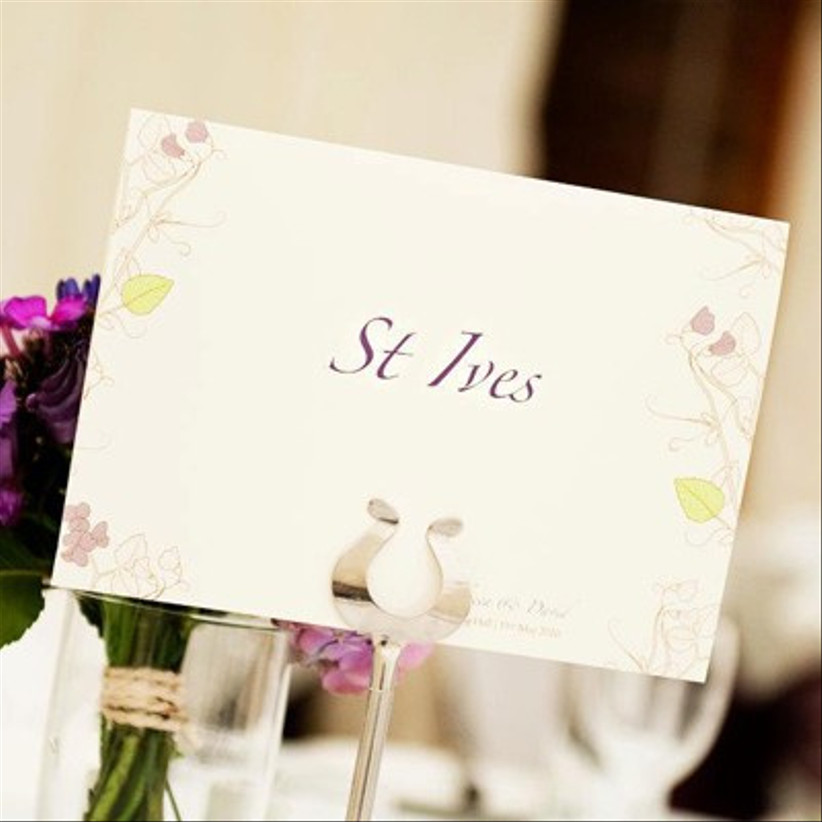 Phil ShakespeareAt a glamorous wedding, consistency is crucial. If possible, use the same stationer for your place cards as you did for the invitations. Using the bride and groom's ideas and themes, Phil Shakespeare designs original wedding invitations and bespoke stationery sets for the wedding, including order of service books, menu cards and place cards.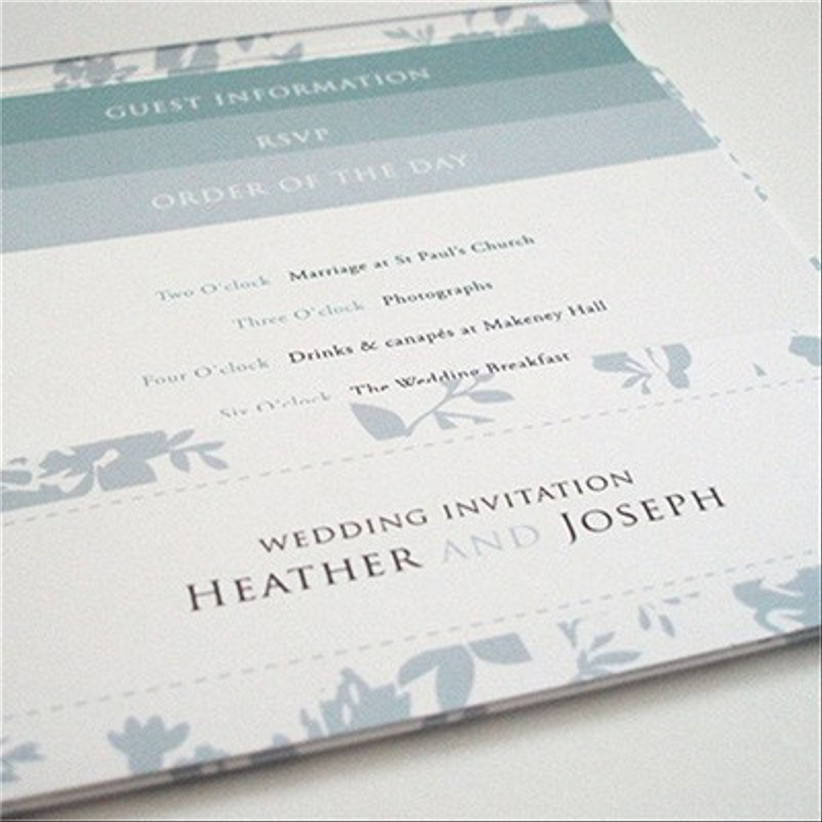 Figtree InvitaionsVintage is big news again thanks to the hotly-anticipated Great Gatsby (starring Leonardo DiCaprio). Glamour goes hand-in-hand with a classic vintage look, but to be right on trend look for a fresh, contemporary twist. This pretty, classy stationery, in elegant shades of green and grey, is by Figtree Invitations.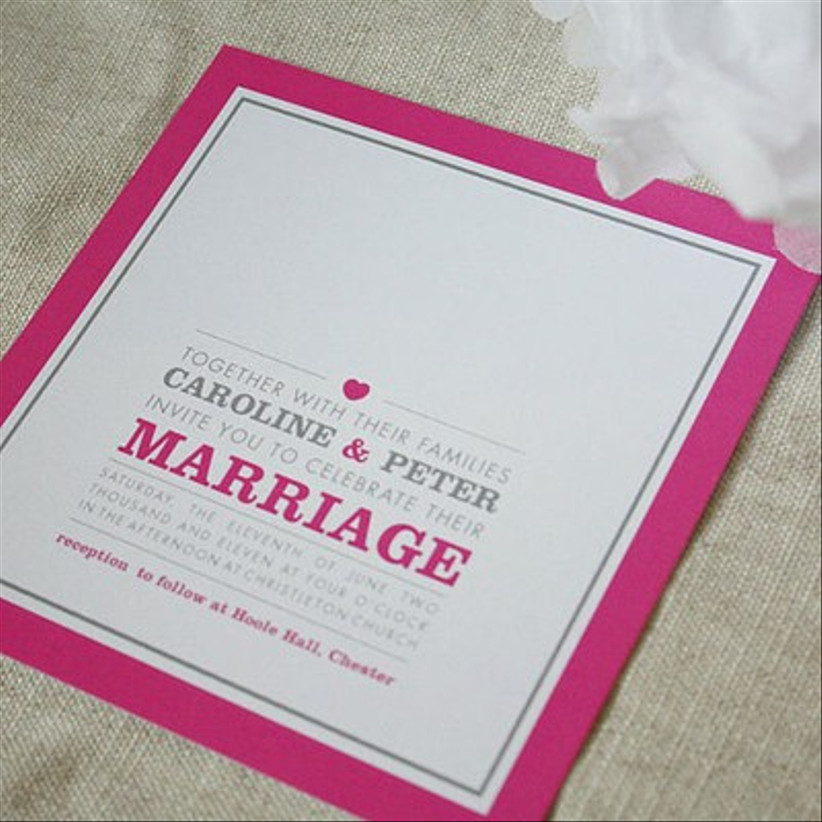 Project PrettyIf you want to send a thoroughly fashionable wedding invitation, get glam with a strong accent colour and something a little bit different. This hot pink, statement invite designed by Project Pretty is fun, quirky and very contemporary. It gives the impression that your wedding will be stylish, bright and a truly glamorous affair.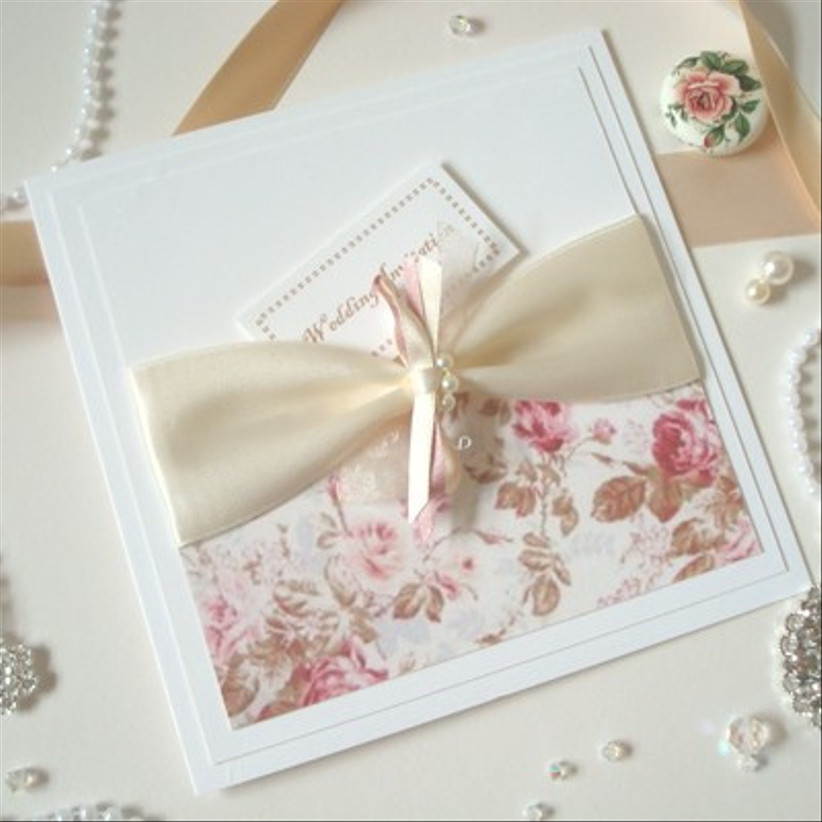 Pica PrimroseA handmade wedding invitation has something very special to offer; it tells your guests that your glamorous day will be individual, unique and unlike any other they've been to. Luxurious and stylish, this handmade combination of pearl, bow and roses from Pica Primrose is the perfect invitation to send if you're having a traditionally glam, English country garden wedding.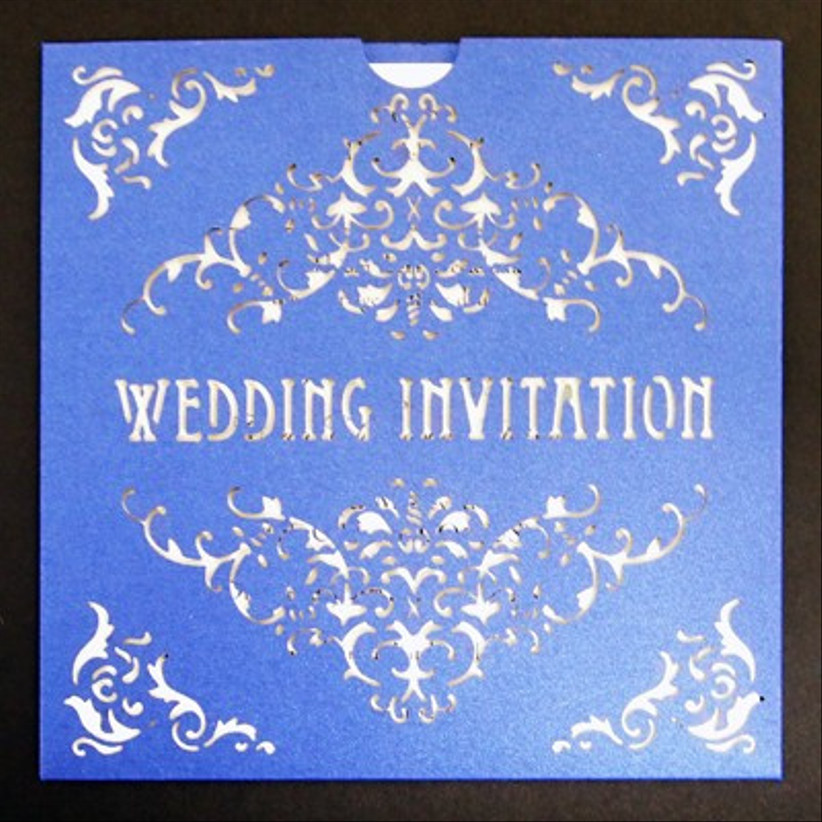 Intricate CreationsCobalt blue is a hugely popular (not to mention on-trend) colour right now and it works brilliantly as an accent colour against a white or ivory backdrop. Start the ball rolling with this colour scheme by sending out a gorgeously glam invitation designed by Intricate Creations, a company designing stationery for "sophisticated, style-conscious couples".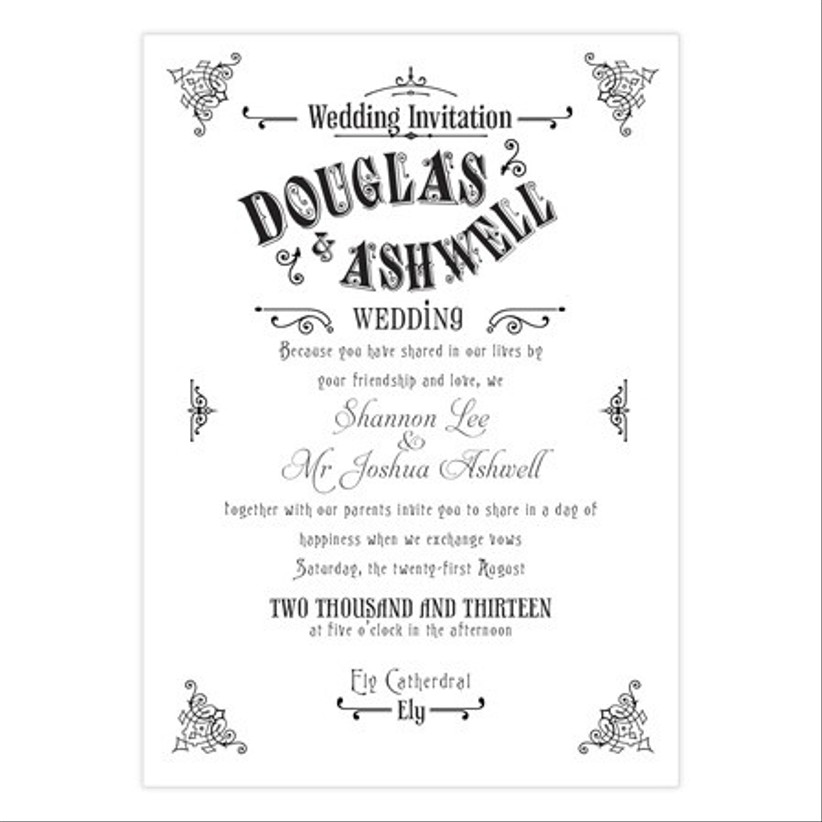 Twenty SevenBeautiful photography adds glamour to an invite and projects the atmosphere you have in mind for your nuptials. This simple design by Twenty Seven oozes style and is totally timeless; the angle of the shot, with only the bride's bouquet in the frame, adds to the excitement and anticipation your guests will experience when they receive it.