Love and Luxury in Paradise: Virgin Atlantic Holidays' Top Honeymoon Resorts
If you want your honeymoon to be the experience of a lifetime, it's a good idea to plan it early. To get you started, let's explore Virgin Atlantic Holidays' most stunning resorts.
We have included third party products to help you navigate and enjoy life's biggest moments. Purchases made through links on this page may earn us a commission.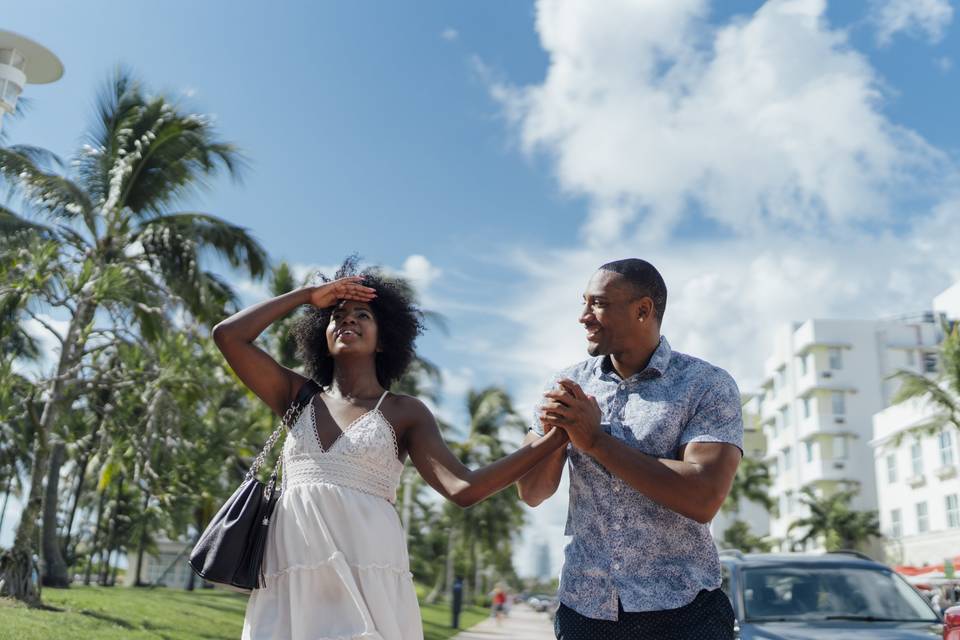 Sponsored By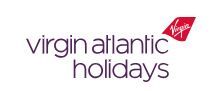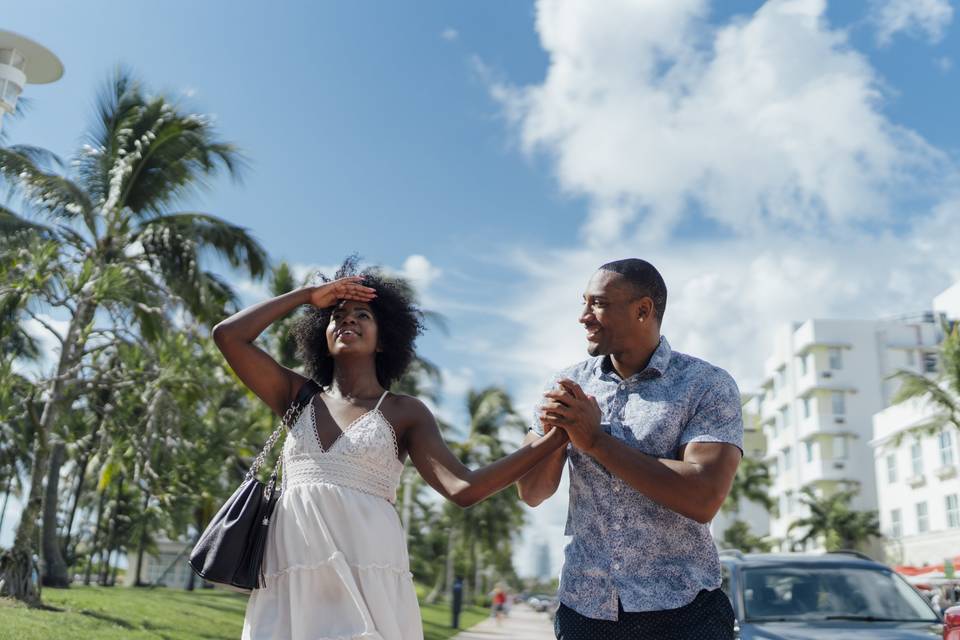 After the wedding, the celebration continues. Your honeymoon marks the beginning of your journey together in life. Compared to planning a wedding, a honeymoon is rather straightforward. Especially if you plan it at any of Virgin Atlantic Holidays' trusted hotels. To inspire your well-deserved honeymoon, we're going to explore the most luxurious, romantic honeymoon spots Virgin Atlantic Holidays has to offer in the Caribbean, the Indian Ocean, the UAE, and the United States.
Budget tip: With Virgin Atlantic Holidays, you don't need to pay for your honeymoon all at once. For your convenience and peace of mind they offer a low deposit of just £175 per person and you can spread out the payments using Direct Debit.
Lay Back in Barbados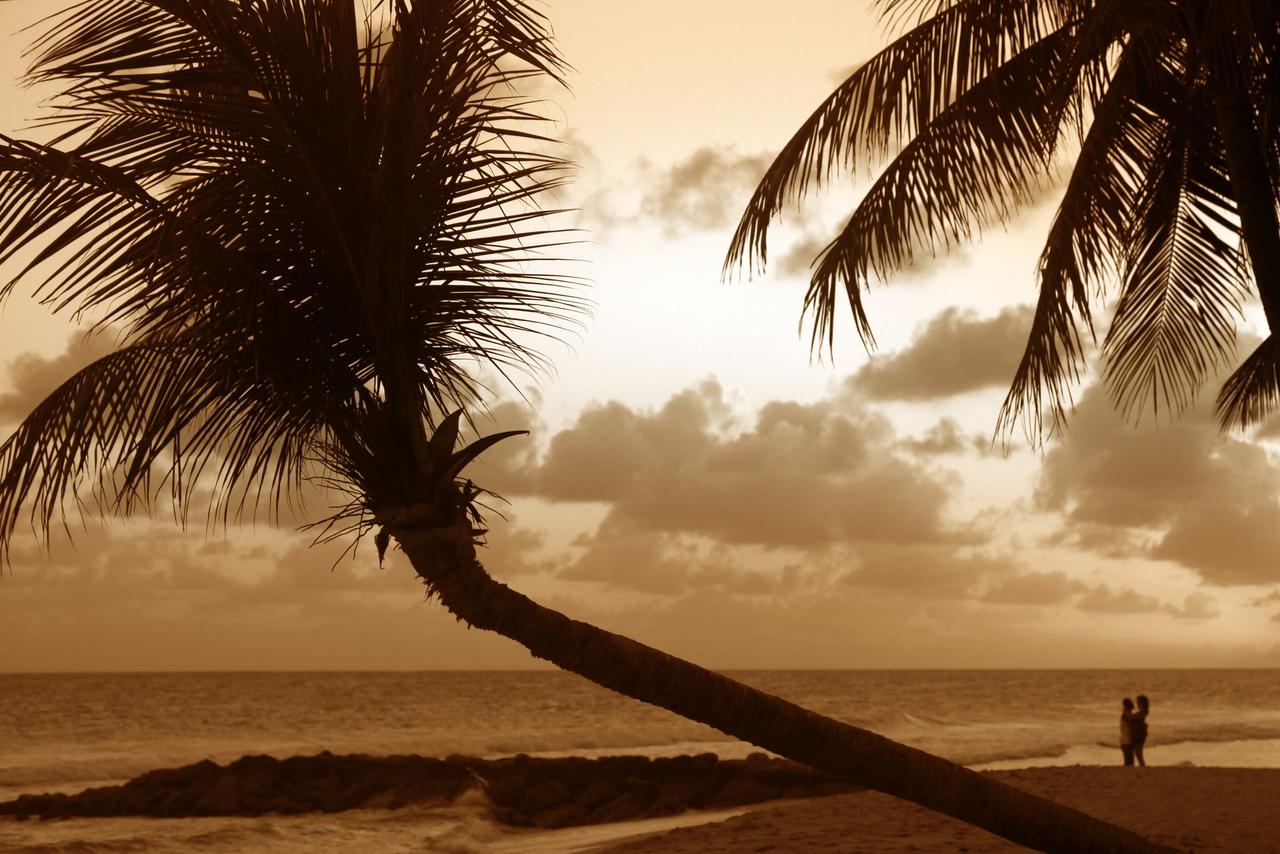 Pamper yourselves and enjoy the only coral island with white-sand beaches. Barbados, a Caribbean gem, is an ideal honeymoon destination if you want a relaxed atmosphere. Take advantage of the sunny weather and explore historic Bridgetown with its charming colonial architecture, indulge in fresh seafood at beachfront restaurants, or grab a rum punch and dance to the infectious rhythms of calypso at local festivities.
Hand-picked luxurious hotels:
Feel the Rhythm in Jamaica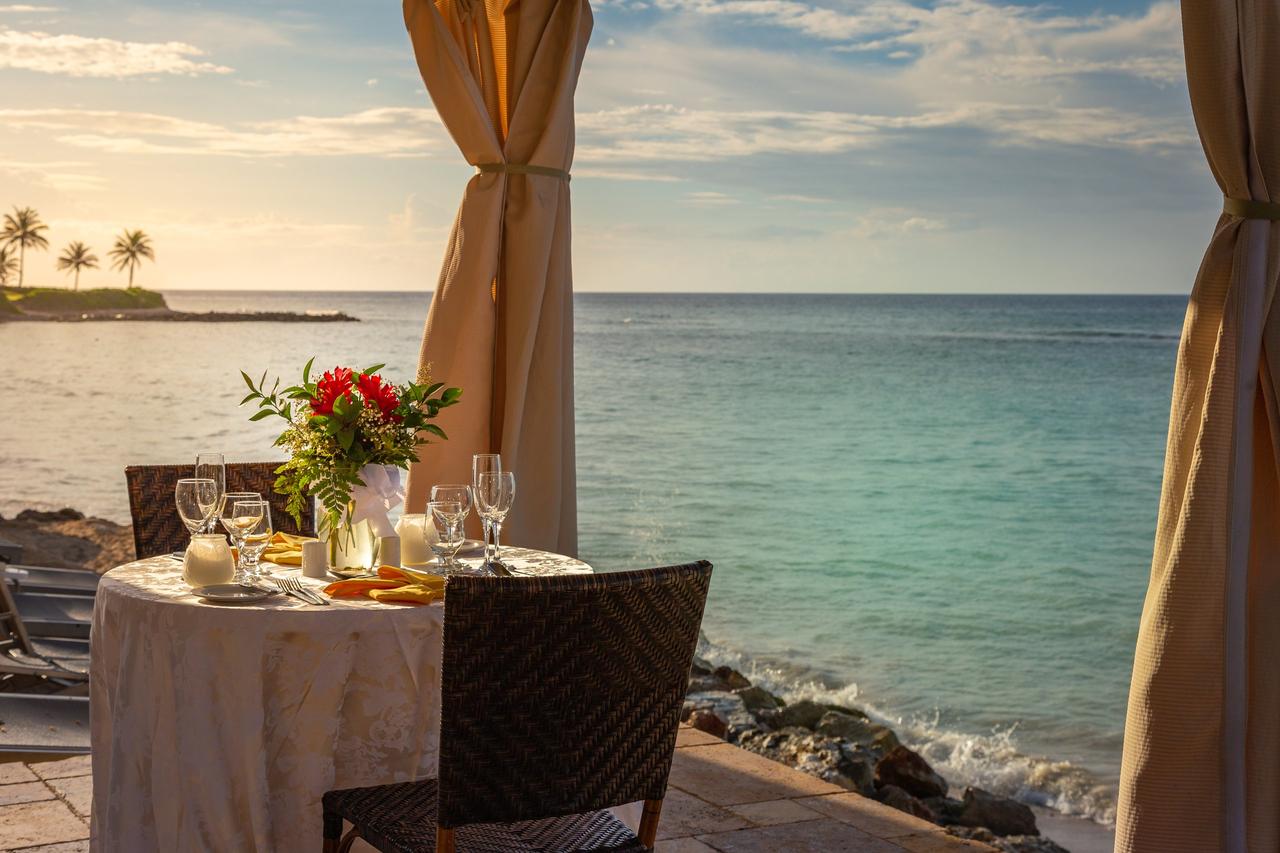 Jamaica, the cultural capital of the Caribbean, is known for its reggae music, carnivals, street dancing and plenty of festivities. If you want to connect to the elements, you can explore the lush waterfalls and emerald forests of Ocho Rios, or lounge on the golden sands of Seven Mile Beach in Negril, where the sunsets are legendary. Whether you live for music or want to connect to nature, there's hardly anywhere better for your honeymoon than the perfect backdrop of Jamaica.
Hand-picked luxurious hotels:
Spice it Up in St Lucia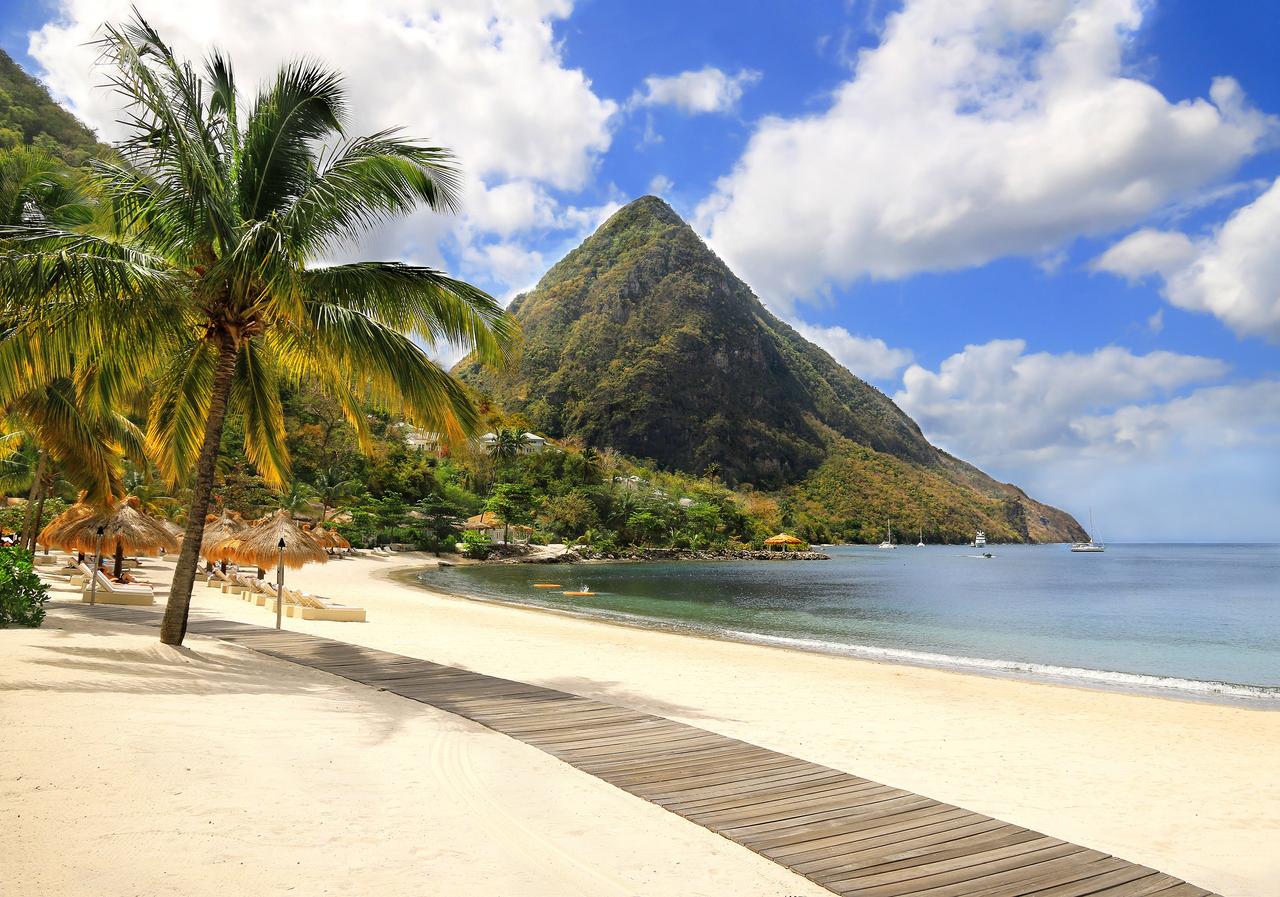 The enchanting island of St. Lucia, the first country to be named after a woman, offers a wide variety of leisure activities – ideal for couples looking for an adventure! Imagine the two of you taking a stroll through charming towns, visiting the breathtaking Pitons, and having a mud bath near the dormant Qualibou volcano, the world's only drive-in volcano! Whether you're strolling along the beach at sunset or taking a romantic cruise, you certainly won't get bored on your honeymoon in St. Lucia.
Hand-picked luxurious hotels:
Venture Off the Beaten Path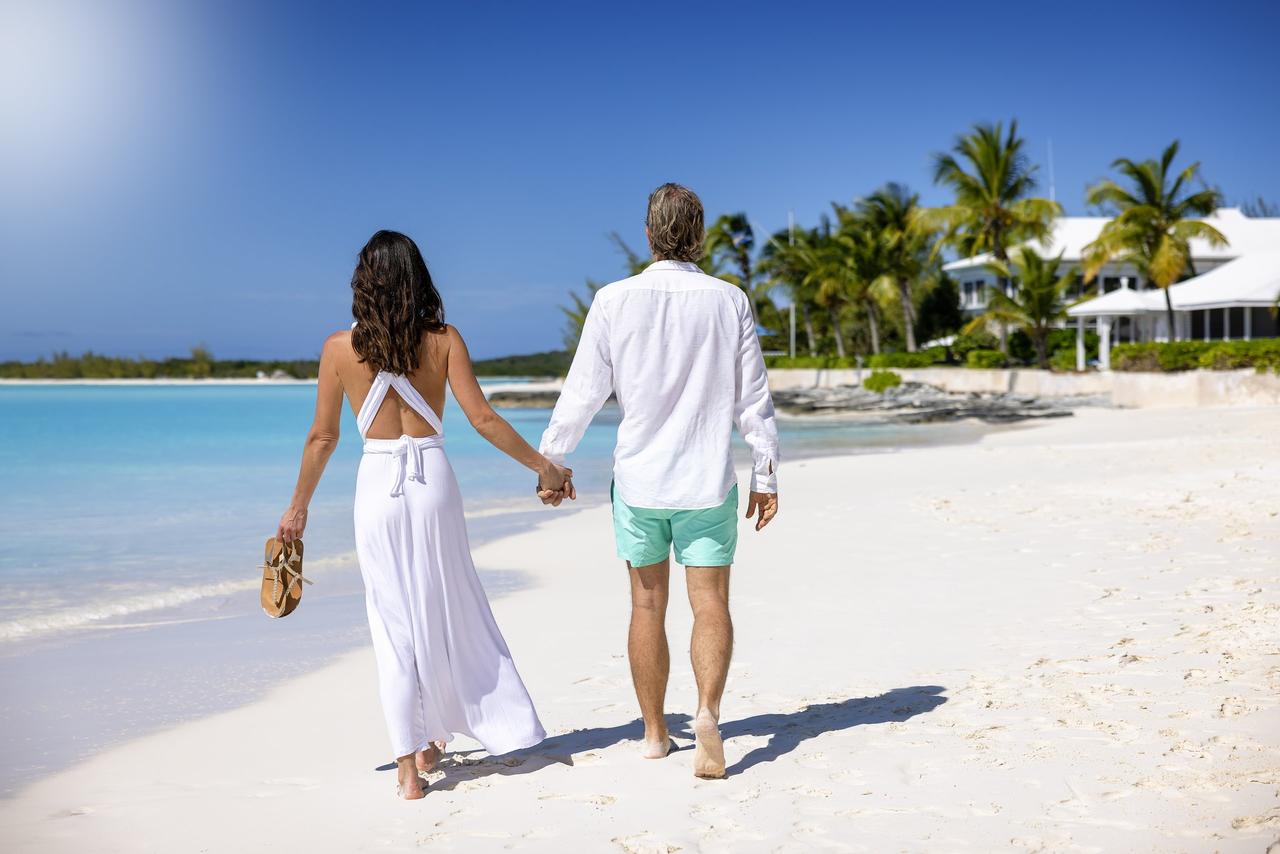 Finding it hard to pick a Caribbean spot for your honeymoon? Our experts have selected the most exotic locations just for you:
Savour Paradise Together in the Maldives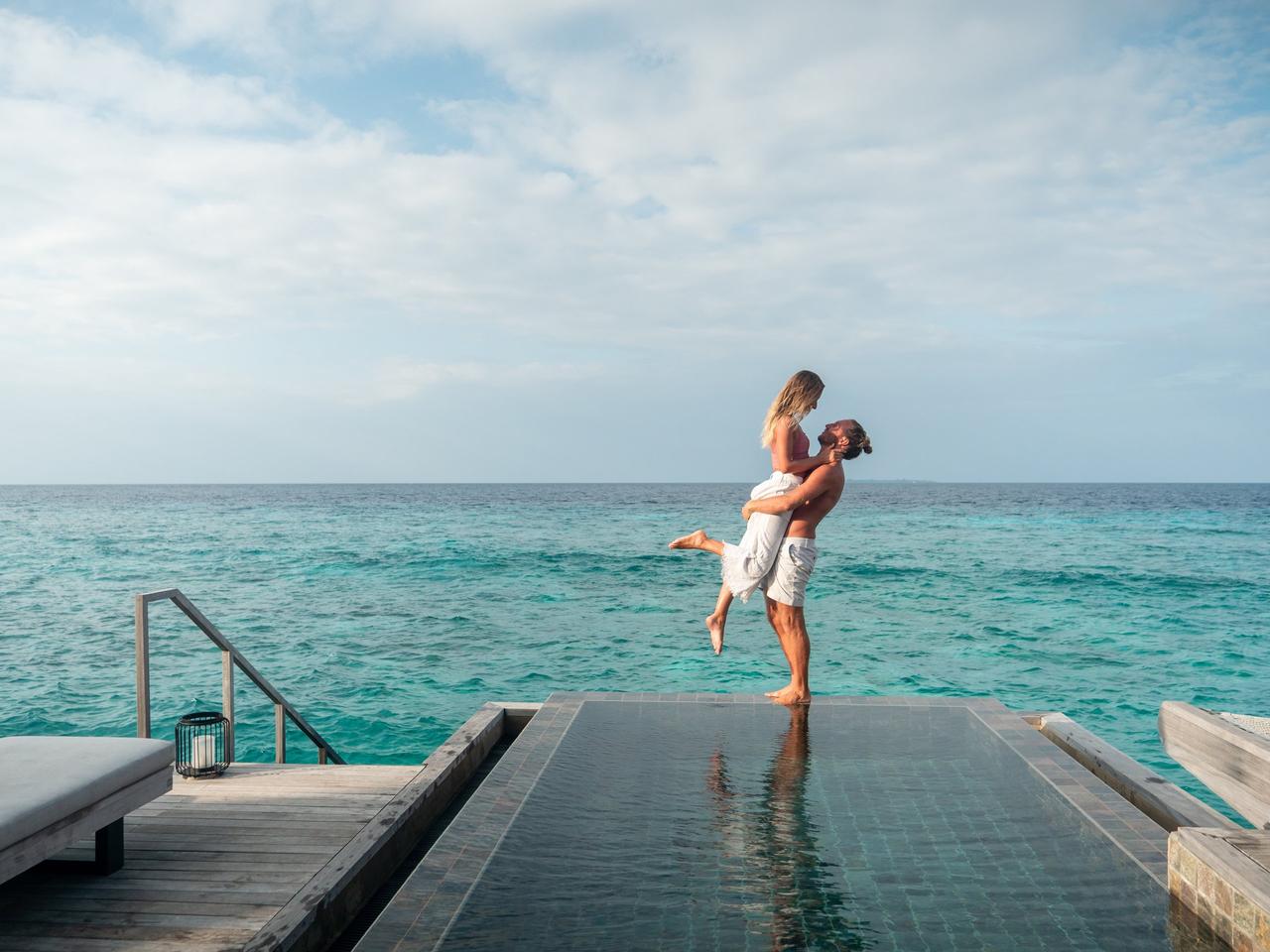 If you and your other half dream of a honeymoon spent in a luxury overwater bungalow surrounded by tranquil turquoise waters, the Maldives is your honeymoon spot. A haven for romance, you can explore vibrant coral reefs, dine under the stars on the beach, or unwind with spa treatments designed to rejuvenate both body and soul. This idyllic destination offers the perfect setting for creating memories and celebrating the beginning of a lifetime of love together. Get ready for a magical honeymoon.
Hand-picked luxurious hotels:
Treat Yourselves in Dubai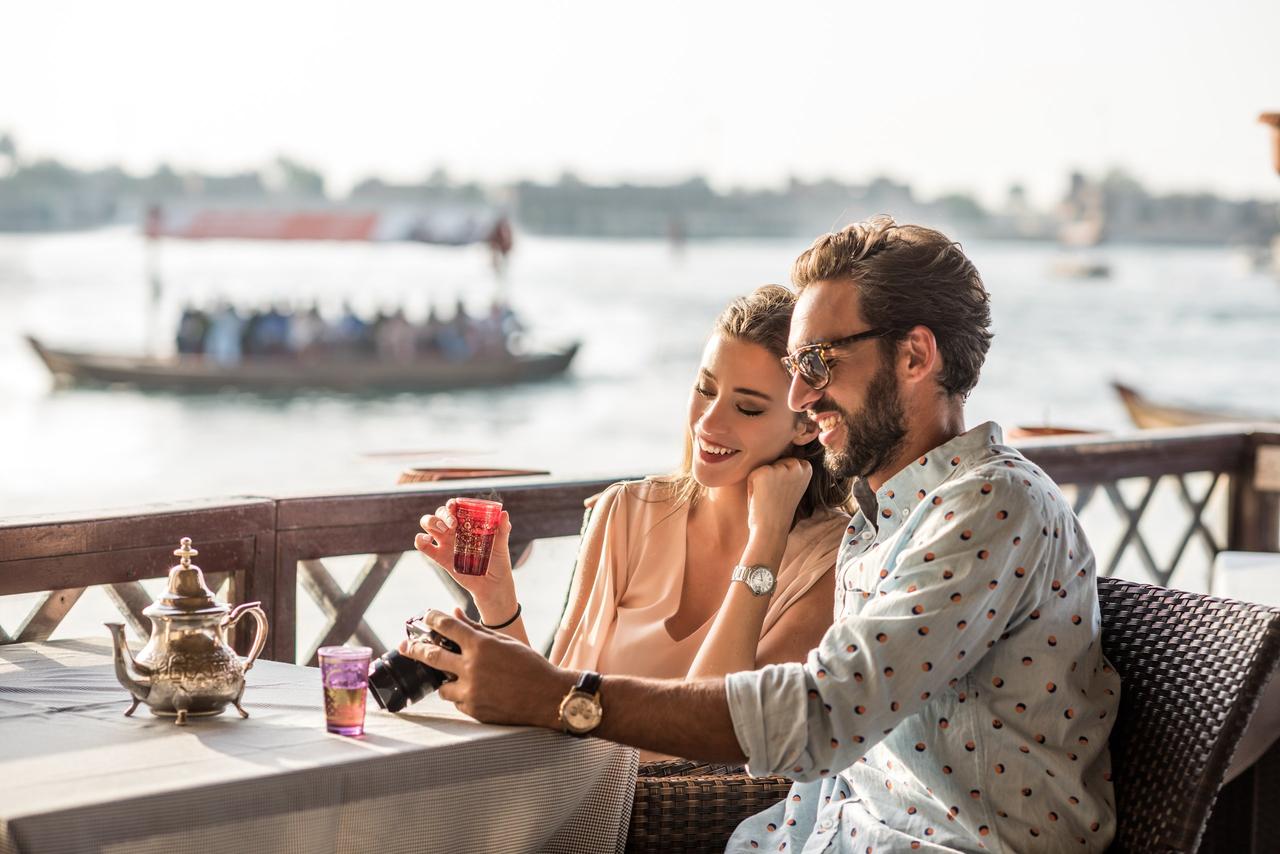 Dubai is iconic for its opulence, shopping, nightlife and spectacular skylines, including the tallest building in the world, the Burj Khalifa. And one thing that makes Dubai so unique is the Palm Jumeirah, a man-made chain of islands shaped like a palm tree. The Palm is the place to be, home to some of the most impressive and luxurious resorts, with world-class amenities, decadent dining, and exclusive spas. A honeymoon in Dubai is sure to make you feel like royalty.
Hand-picked luxurious hotels:
For the Young at Heart Honeymooners, Orlando!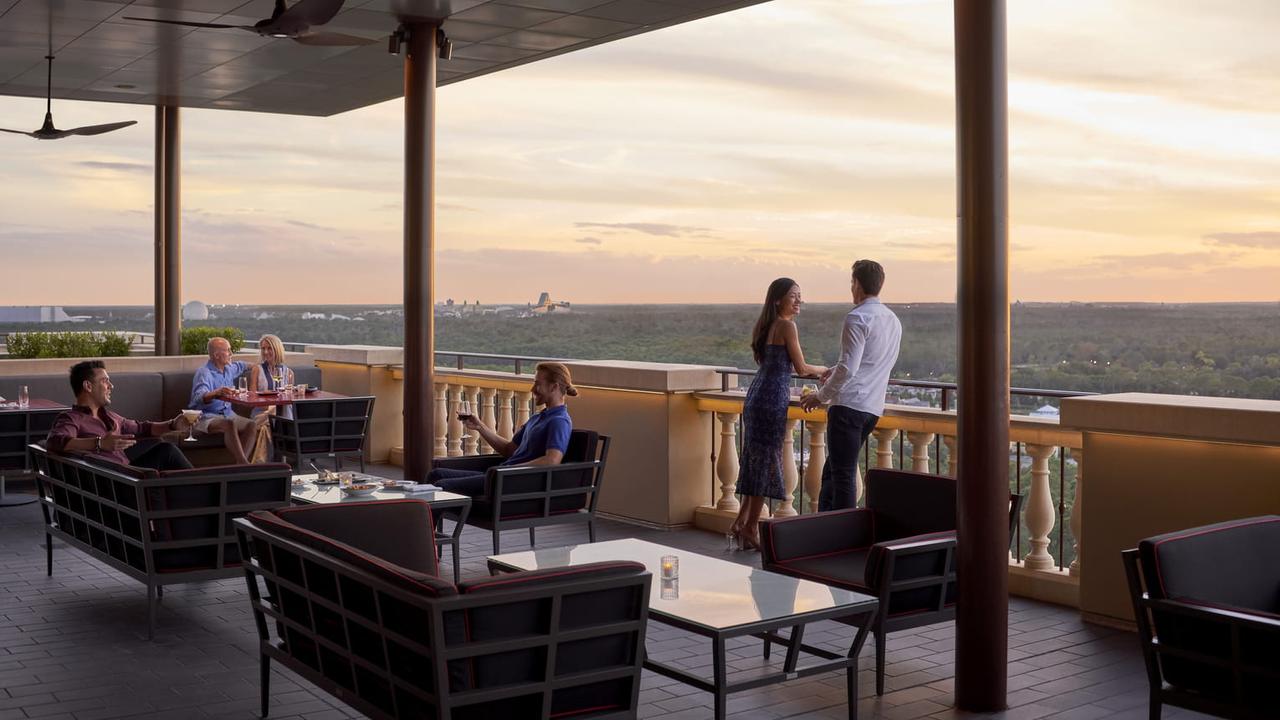 Enjoy your honeymoon inside the magical gates of Disney World or riding the pulsating attractions of Universal Orlando Resort. There's no age limit for enjoying the encaptivating worlds created at both of these resorts. From the awe-inspiring Star Wars land of Batuu at Disney's Hollywood Studios to the magical wizarding world of Harry Potter at Universal's Islands of Adventure.
But there's more to Orlando than theme parks, you'll also find plenty of cultural and natural attractions in Orlando, with museums, exquisite restaurants and water activities. With these hotels you're sure to have a thrilling start to married life.
Hand-picked luxurious hotels:
Honeymoon on Florida's Oceanfront
If you are looking for something a little bit different, Florida is home to some of the country's most beautiful beaches, perfect for relaxing after your big day, we can recommend a stay in one of these excellent hotels:
Once Upon a Time in New York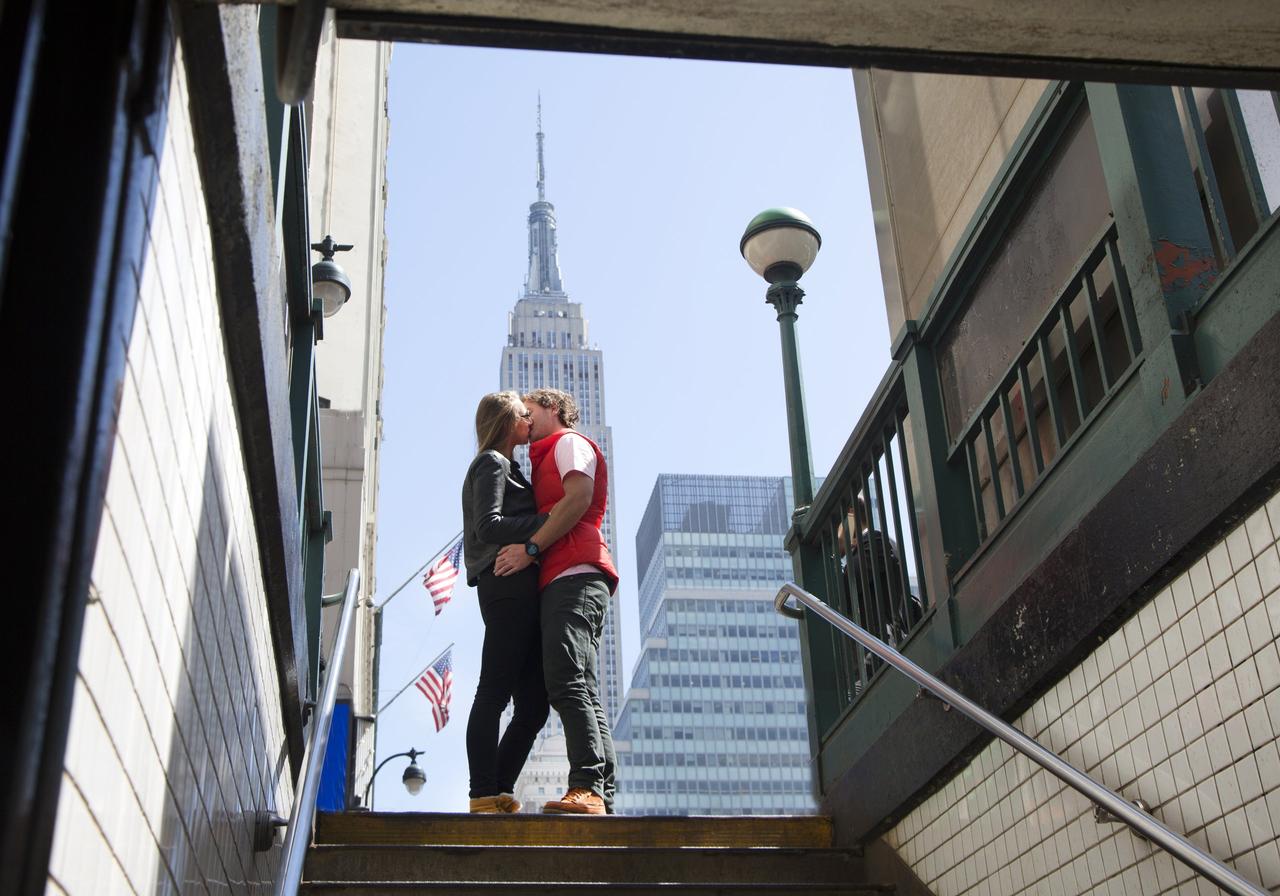 If you want to experience the buzz and extravagance of one of the most famed cities in the world, look no further than New York. Adventure through towering skyscrapers and taste your way around the city's diverse neighbourhoods such as Chinatown and SoHo. Enjoy a boat tour to the Statue of Liberty, take a romantic stroll through Central Park or snap some Instagram pics in Times Square. The possibilities are endless with a honeymoon in the city that never sleeps.
Hand-picked luxurious hotels:
Go All Out in Las Vegas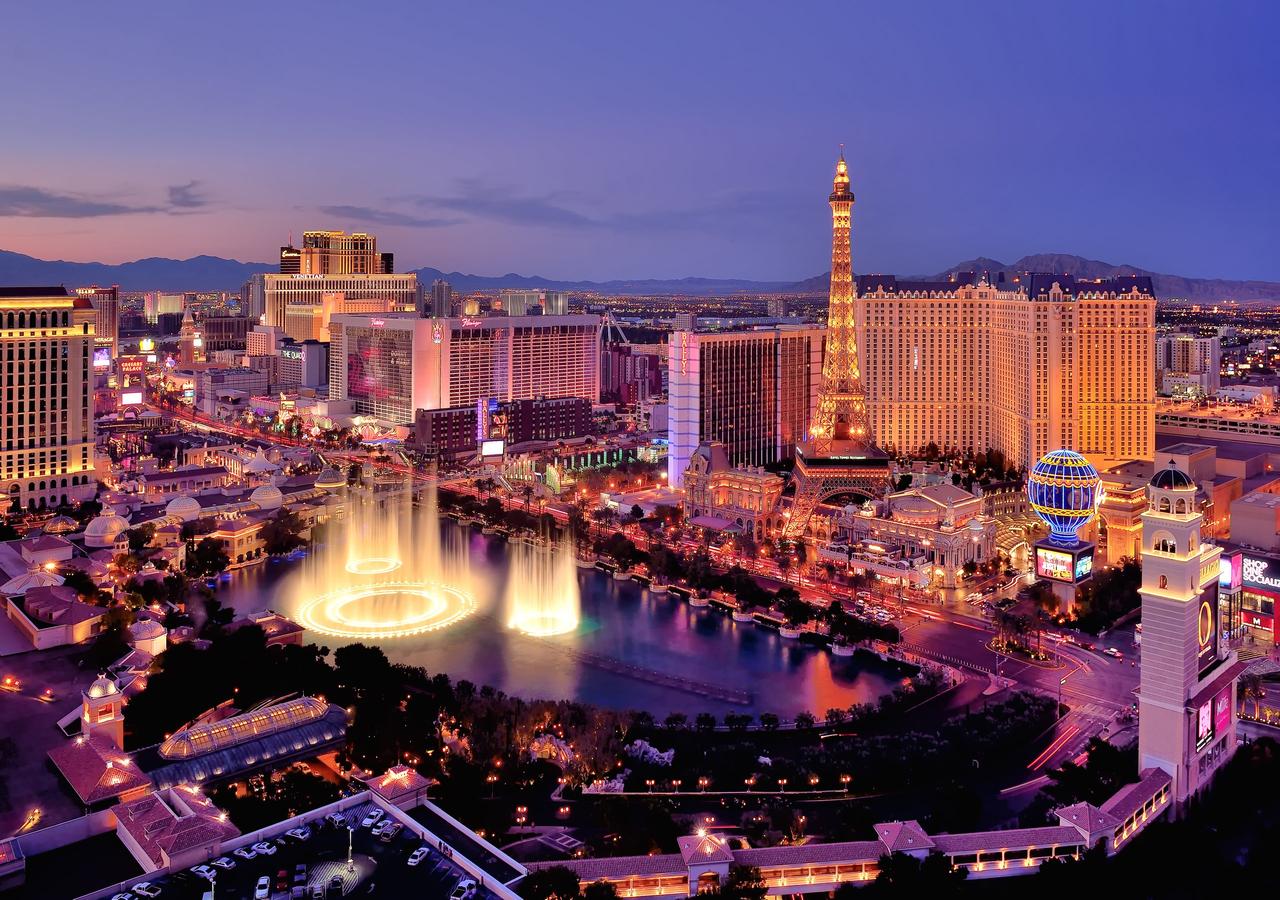 If you are after a fun filled honeymoon, it's hard to compete with the Capital of Entertainment, Las Vegas. Known for its larger-than-life casinos and home to only the best performers, there is never a dull moment in Las Vegas. The hotels here are some of the most renowned in the world with only the finest dining and entertainment. Caesars Palace has hosted the greatest voices from Cher to Adele, The Venetian will take you on a journey to the canals of Venice and The Bellagio will leave you in awe of its dazzling fountain display.
Hand-picked luxurious hotels:
Spin the Globe and Let Your Love Blossom Abroad
All that's left to do is pick one of these incredible destinations. With Virgin Atlantic Holidays' most reputable hotels at your fingertips, you're sure to experience an unforgettable honeymoon that you'll dream of repeating.