25 Couples Share Their Most Cherished Wedding Memories
We asked real-life brides and grooms what the most wonderful part of their day was - prepare to feel emotional as you read them!
We have included third party products to help you navigate and enjoy life's biggest moments. Purchases made through links on this page may earn us a commission.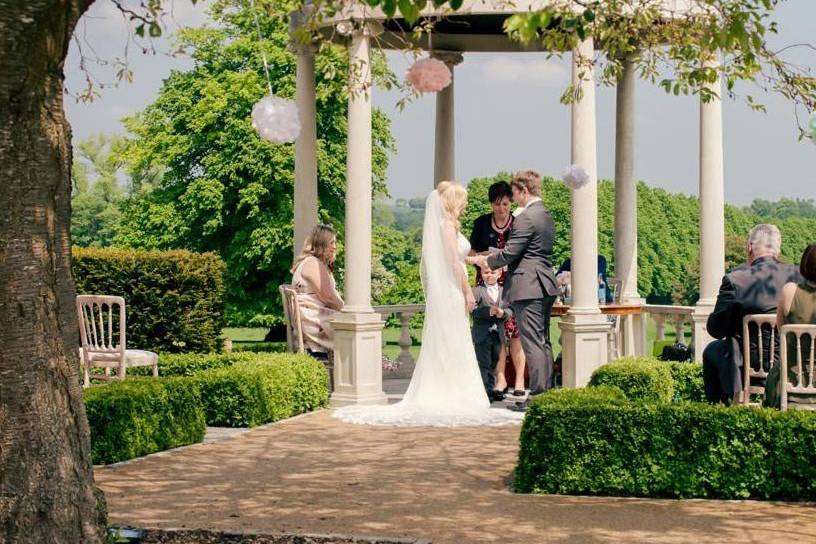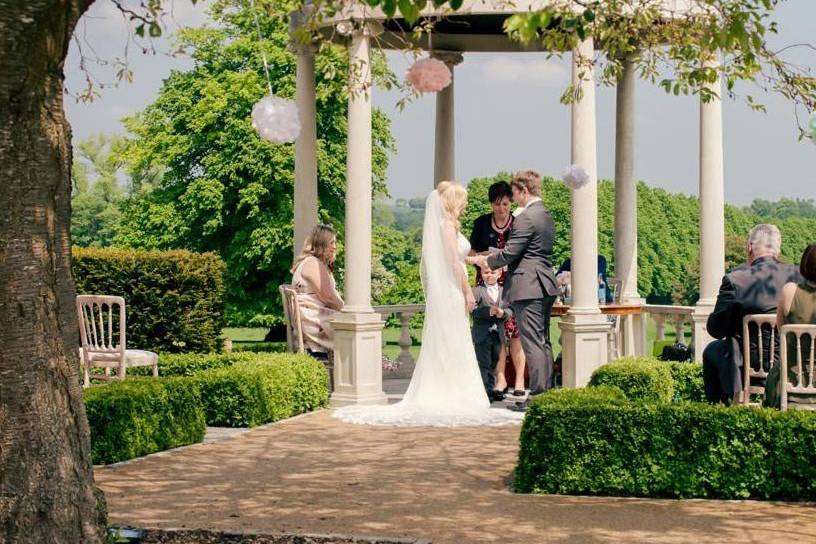 Your wedding day might feel as though it goes so quickly some parts are just a blur – they say time flies when you're having fun – however, some moments will stick in your mind forever. We asked 25 brides and grooms what the best part of their wedding day was…
If you don't feel emotional enough, you can always check out our favourite first look wedding photos too.
The Wedding Ceremony
"The wedding aspect I was most nervous about was the ceremony and it ended up being my absolute favourite part of our wedding day. Rather than being nervous or emotional, I just had a wave of euphoria and was so excited to walk down the aisle and say my vows. As I walked down the aisle I couldn't stop smiling and felt so relaxed and happy, it really was the best part of the whole day." Caroline Bradley, Editor of Hitched, on her wedding to Ian at Froyle Park.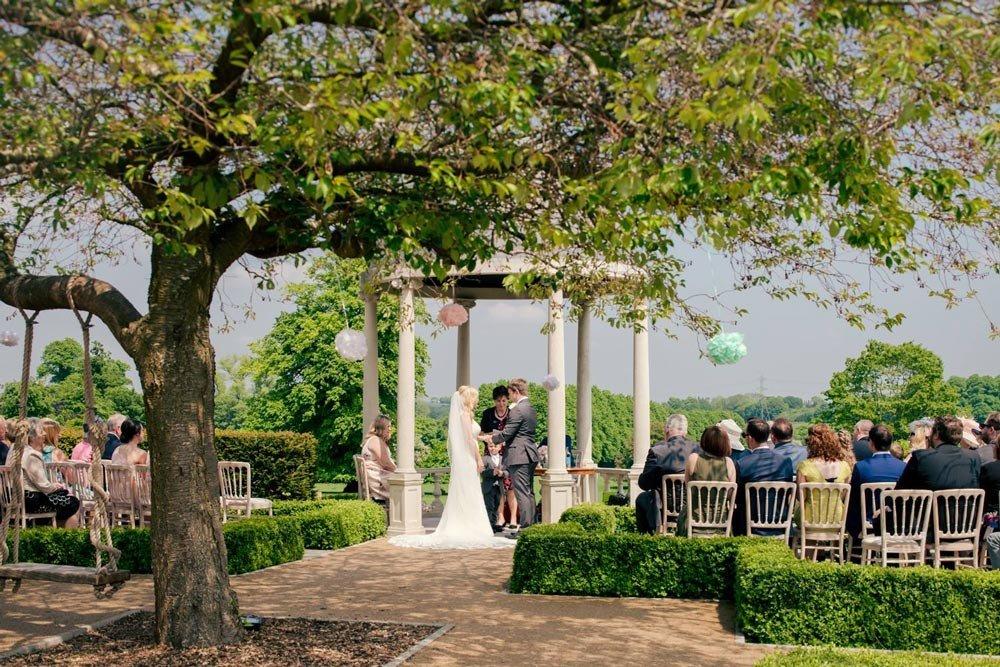 Image credit: Claire Lau Photography
How Lucky We Were
"We had such a wonderful day, there are so many special moments – but for me the stand out moment was when we came out of the vestry after signing the register. Mendelssohn was playing, the congregation were all clapping and beaming at us, completely sharing in our happiness – and at that moment I just thought 'how lucky are we, to be surrounded by so many people who love us.' It sounds cheesy, but it was a wonderful feeling." Kate, who married Craig in December 2015
Dancing to 'New York, New York'
"I had so many favourite moments from our wedding day, I tried to take it all in as much as possible. At the end of the church ceremony after we were announced 'husband and wife', we all sang 'Shine Jesus Shine'. It's my favourite hymn because it is such a joyful song. My husband and I sang so happily and I'm sure you could see the tension lifting from our shoulders, we danced, and smiled and clapped away. It was lovely. 
"My other absolute favourite memory was at the end of the night; my husband's family has a tradition where everyone stands in a circle and dances to 'New York New York' by Frank Sinatra at the end of a family party. My husband and I were dancing in the middle and that was when I realised everyone we love was standing around us, dancing and smiling for us. I spun around pointing to all of them, there were so many people and it was the most joyful moment of the day!" Sian, who married Robert in May 2016.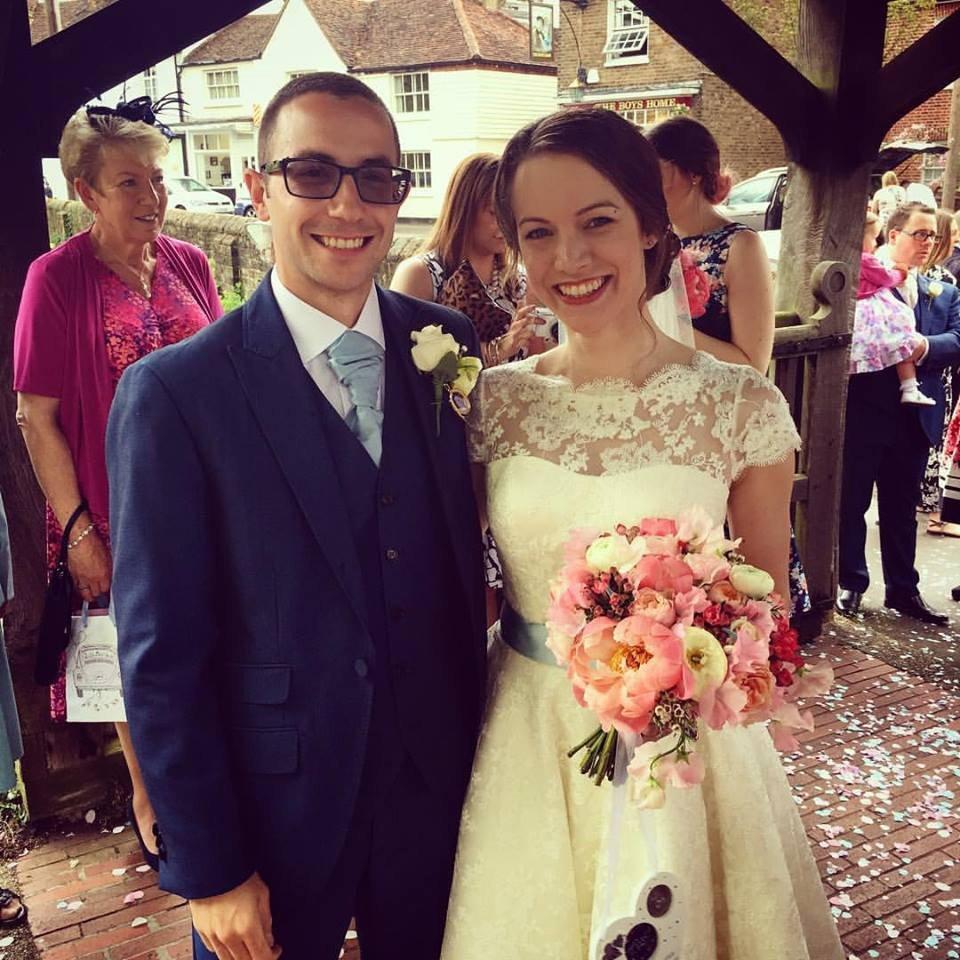 Saying My Vows
"I have two – me and all my groomsmen had bowties, but it wasn't until the morning of the wedding that we realised we didn't know how to tie them. My best man was adamant he did and spent way too long trying to master it. The other is when I said my vows – thinking about it still makes me want to cry now!" Simon Dawson, Head of Design at Hitched, who married wife Laura in June 2014.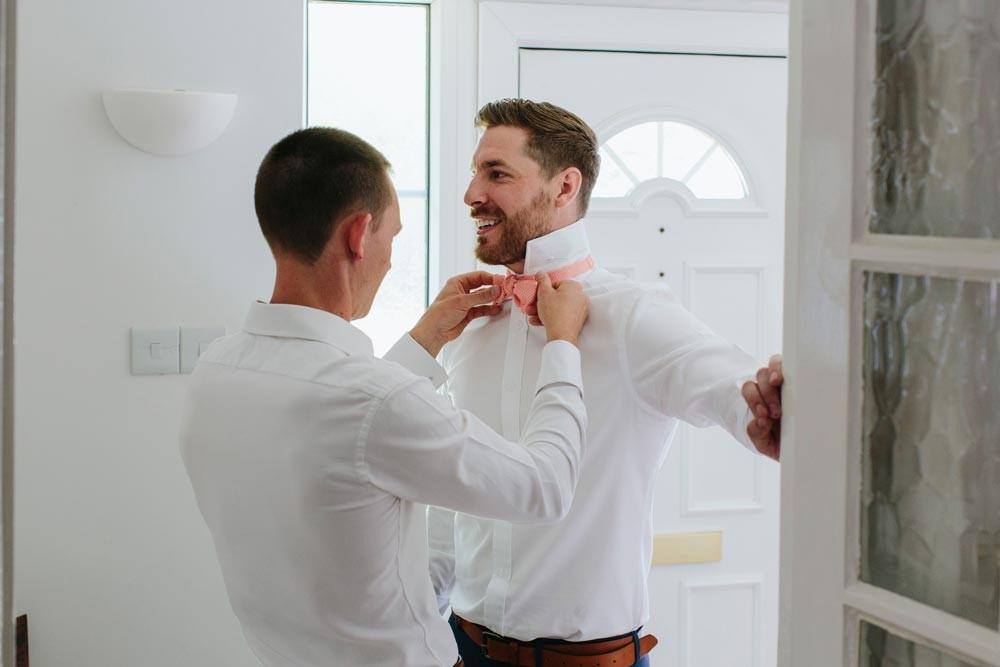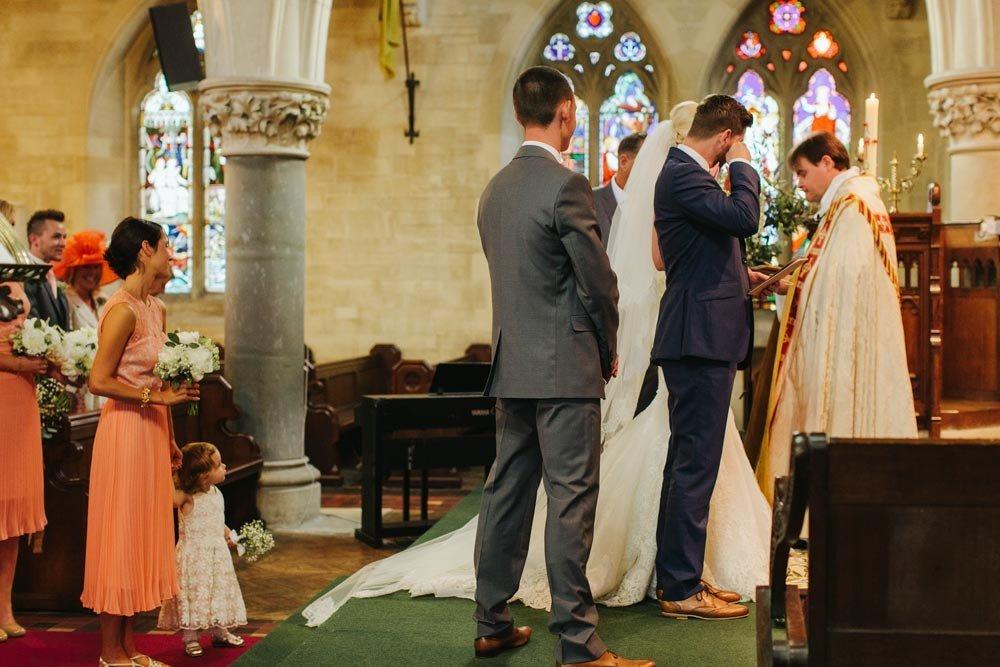 Image credit: Kate and Craig Photography
The Surprise Element
"The best part of my day was seeing everyone's faces when the vicar announced we were getting married after our daughter had been christened." Liza, who had a surprise wedding at her daughter's christening!
A Moment Alone
"One of my favourite moments from our wedding is when my new husband Danann and I took time out to get away from everyone and just be together and muse on the day. We were just having a few moments to ourselves and one of the guests (who happened to be one of Ireland's leading fashion photographers, Liam Murphy) snapped this from behind the curtain, which I think is awesome." Tara Breathnach, Content Editor at MadeForMums.com on her unique wedding to Danann.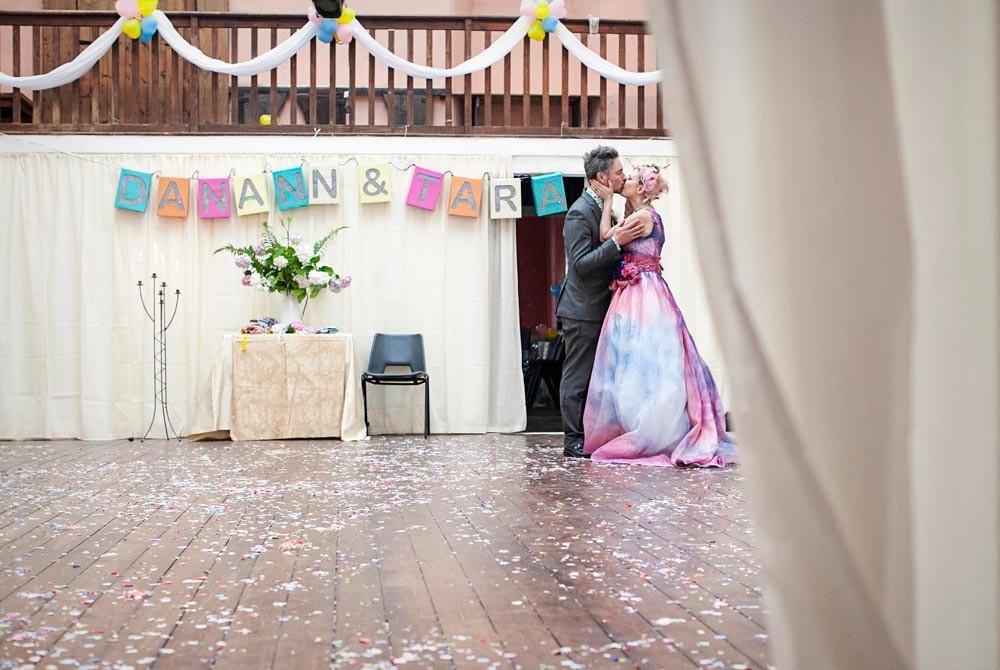 Mingling in Covent Garden
"I chose to get married at St. Paul's in Covent Garden as my parents were married there and my mum is buried there. After the ceremony we all went into the church's lovely rose gardens and the Prosecco was flowing. We had some group photos and then the photographers suggested going for a walk around the main Covent Garden piazza. We left everyone having a great time. It was lovely to just have a bit of time out from our guests and mingle with the tourists and visitors in the hustle and bustle of the West End. 
"My other favourite wedding moment was the reaction of our guests when they discovered it was an Italian-style reception with eight courses. People still talk about the amazing food we had that day almost nine years on." Francesca De Franco, who runs The Parent Social.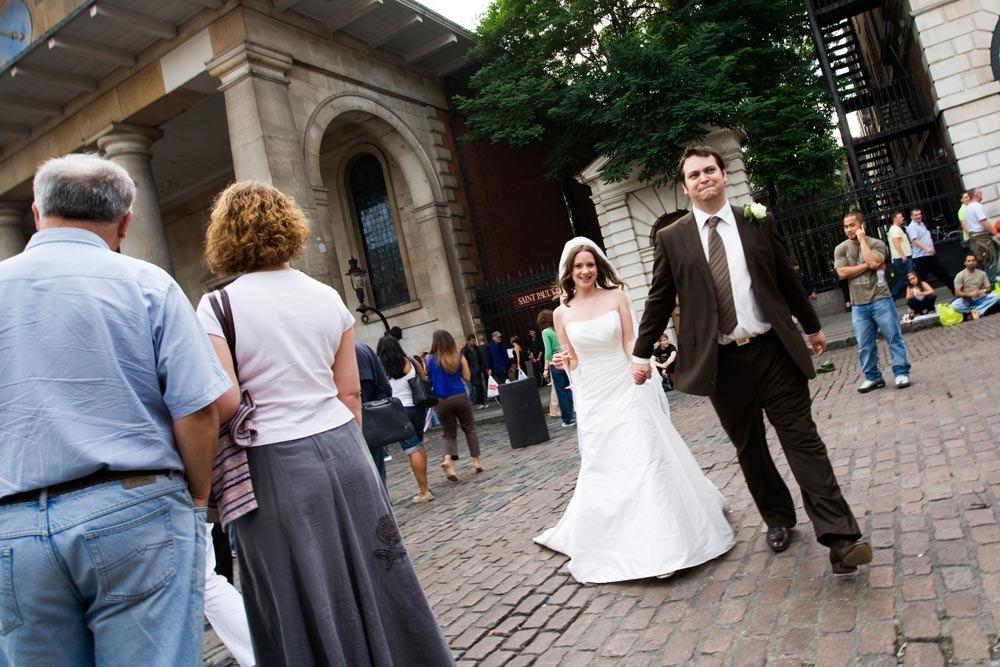 My Beaming Wife
"Seeing my beaming wife stride towards me with a smile on her face." Emma, who married her bride in September 2015.
Happy Tears
"My favourite wedding memory has to be my seven year old son crying and saying 'I'm just so happy mummy'." Nicola, who got married in August 2015.
Las Vegas Surprise
"My best memory was announcing online to all our friends, family and colleagues that we got married in Las Vegas whilst on a two week road trip holiday around the West Coast of the US! It was such an amazing place to tie the knot and the photo shoot was a brilliant experience." Saffa, who married Robby in Las Vegas in September 2015.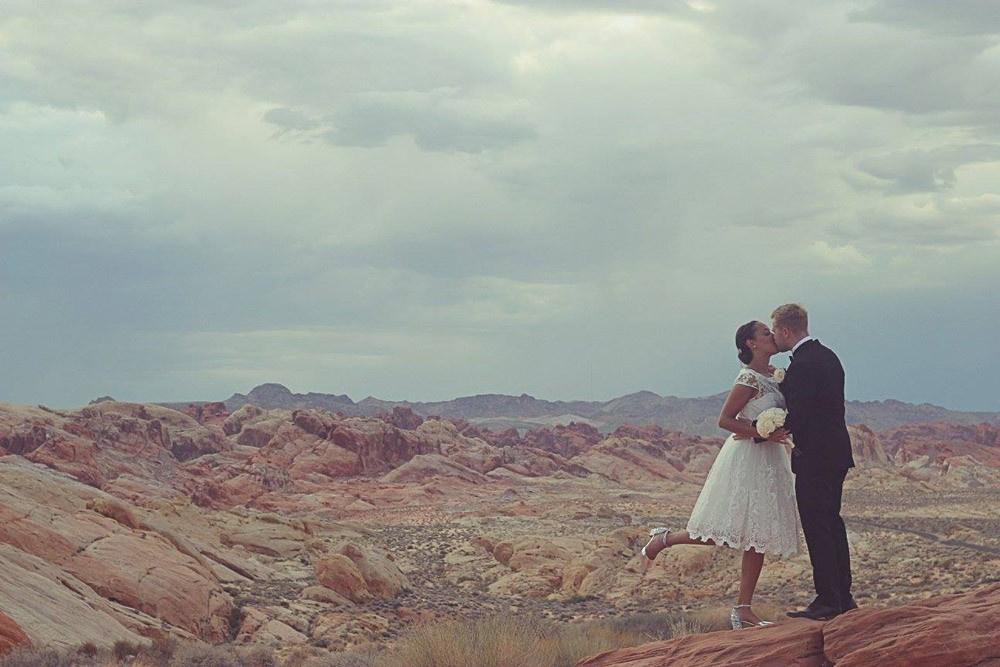 Image credit: 37 Photography
Our Few Moments Alone
"It has to be sneaking off to a local pub with my husband for a quiet drink – it was nice to have a moment just the two of us amidst the beautiful chaos of the reception." Catherine, married Richard in December 2015.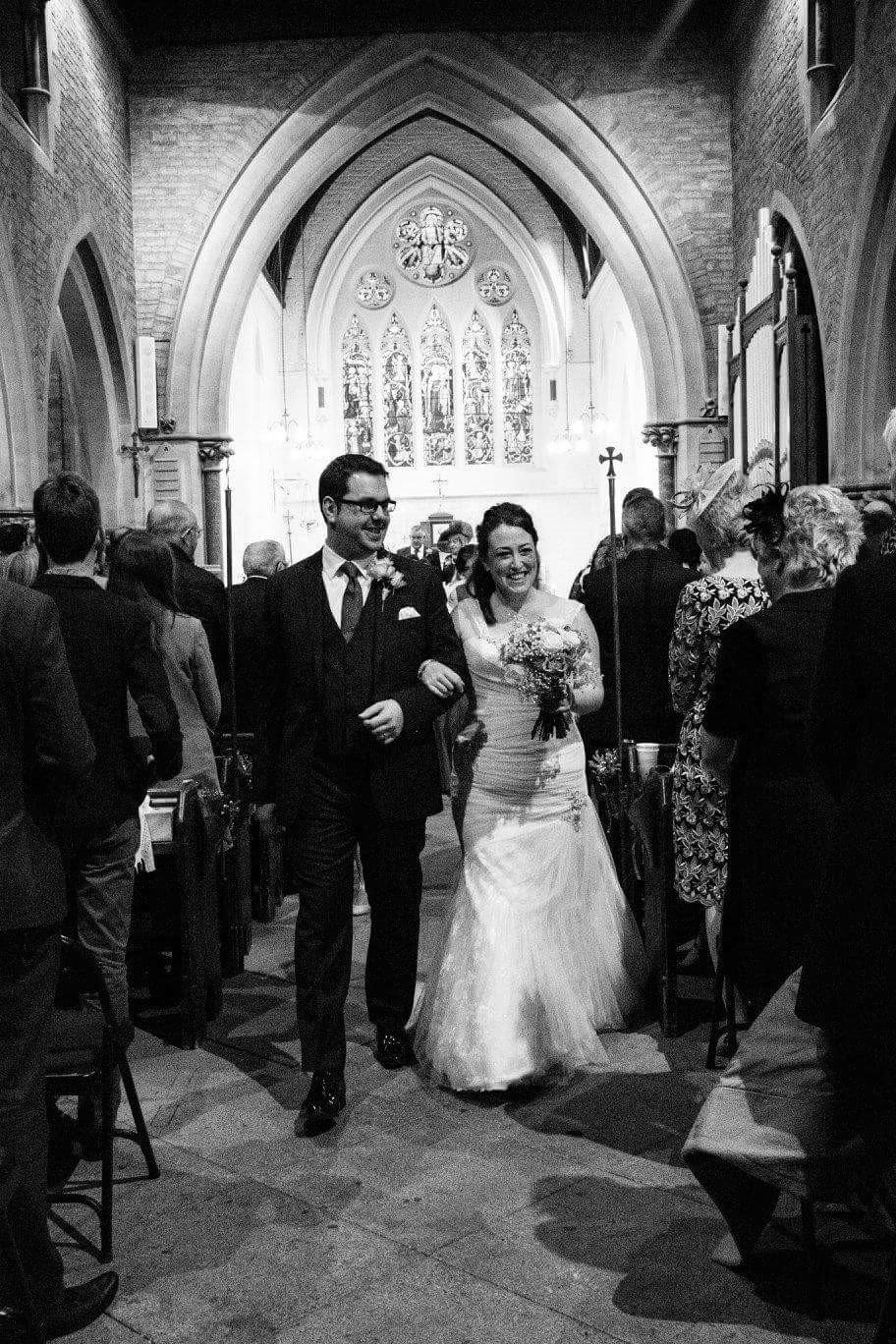 Image credit: Amber-Rose Photography
The Song My Husband Wrote
"My husband surprised me after our first dance with a song he had written for me. He'd somehow managed to rehearse it with his friends without me knowing. It was amazing." Samantha, who tied the knot in August 2015.
Surprising My Husband
"My favourite part was seeing my husband's face when he saw the wedding car – James Bond's DB5 which was organised as a surprise." Catriona, who got Hitched in August 2015.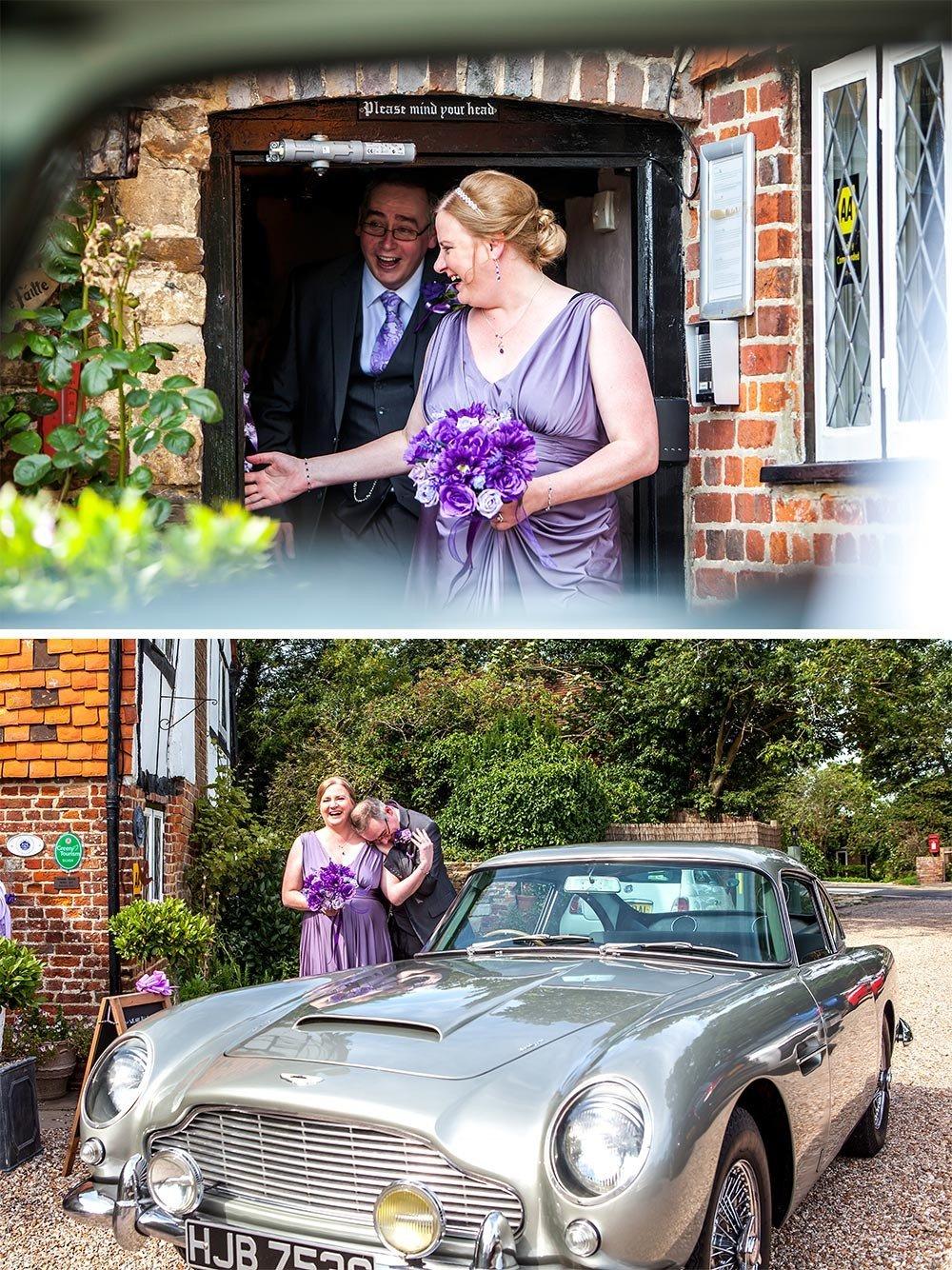 Image credit: Debbie Sanderson Photography
The Dance Off
"The DJ arranged a dance off in the evening. The groom won with a backflip! He doesn't normally dance." Katherine, who got married in August 2015.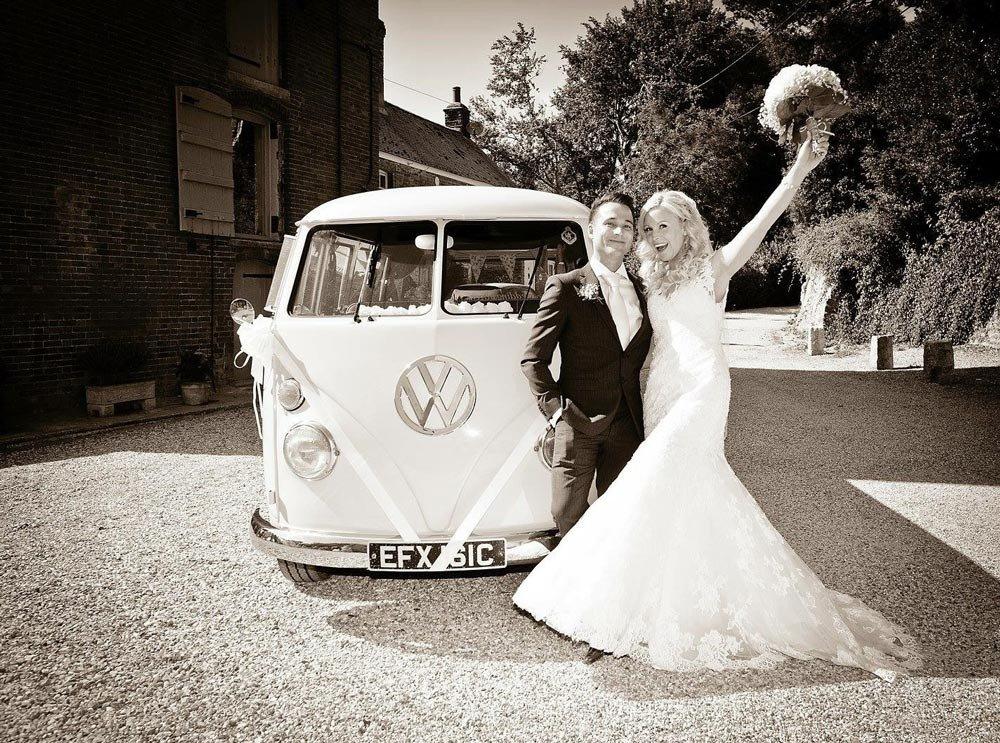 Image credit: Tim Maclachlan Photography
Walking Down the Aisle…With a Broom!
"The best bit was my husband's reaction when he saw me walking down the aisle with a broomstick! He laughed so hard. It was wonderful to see because he has spent the last 12 years calling me his witch." Cheryl, who is not actually a witch…!
Going on Honeymoon
"My favourite memory has to be setting off on honeymoon together; it was amazing. Or maybe it was my breakfast – I had a really good breakfast on the day!" Barry, who married Daniella at a castle in Ireland. 
All the Laughter
"My favourite wedding memory was how happy everyone was and all the laughing. My son-in-law and stepson made speeches which were truly amazing – my son-in-law even composed a song and played it during his speech, it was called 'Love Ain't Rocket Science'." April, who married in December 2015 at a wedding that including a haggis hurling competition!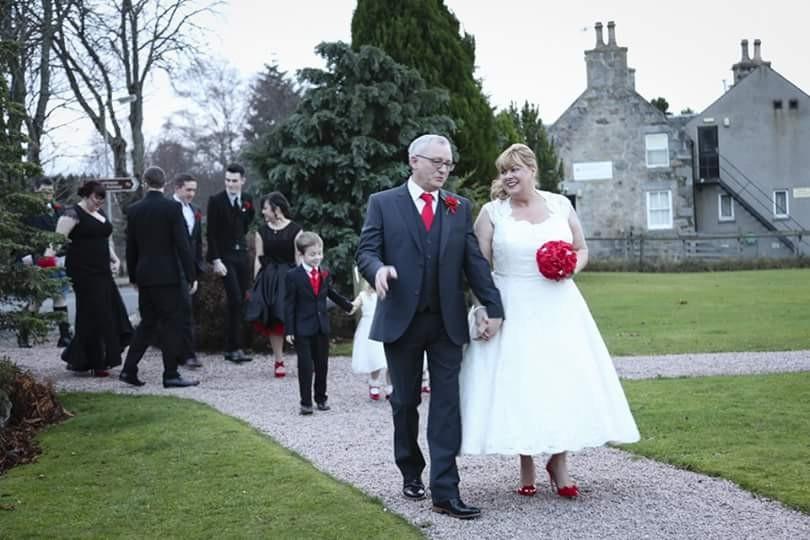 Bringing the Hammer Down
"My favourite wedding moment was when the minister brought the hammer down on the blacksmith's anvil, which signified your union in the old days of runaway weddings at Gretna Green." Nicola, who married Mike in January 2015.
Walking Through the Italian Streets
"I loved walking down the little streets with everyone beeping the car horns or shouting 'congratulations', 'beautiful' and clapping. My favourite part was after the ceremony; my new husband and I sat in a little Irish pub (just us together for 20 minutes) with a pint of beer and talked about our mornings, before we went to the venue for our wedding breakfast and met back up with all our guests. This was a day I will cherish forever." Katrina, who tied the knot in Sorrento, Italy.
Having My Granny There
"It has to be having my granny there, who had been in hospital until a few days before and was in a wheelchair – she insisted on getting in the photo booth with me and my new husband and making funny faces." Lorna, who became a Mrs in June 2015.
Seeing the Northern Lights
"Oh my goodness – all of it. It was amazing.  From staying up all night the night before the wedding watching the Northern Lights while staying in a glass igloo, to arriving by reindeer sleigh down dark wooded lanes. Hand feeding my reindeer on arrival, the cold and beautiful candlelit ice chapel, and my husband's face when he saw me walking in and his tears when he was saying his vows. Our first dance alone in the dark on the frozen lake under the stars and then putting a padlock engraved with our names and the date in a nearby tree.  And the snow!  So much snow.  We had a stunning unforgettable day." Jayne, who married Paul in January 2016 in Lapland.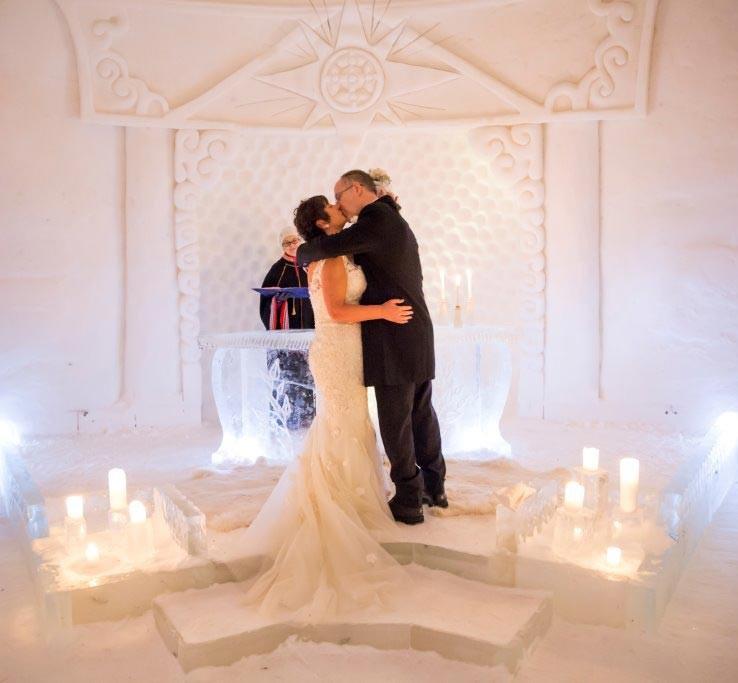 Our Baby Surprise
"We had a gender reveal cake as part of our speeches, and when we cut the cake the energy in the room was electric. It was magical to share that experience with everyone." Georgia, who revealed her unborn baby's gender on her wedding day.
The Tributes to My Nan
"Our wedding day was on my Nan's birthday as I had sadly lost her a year before. It was incredible from start to finish with lots of little, sweet surprises from my husband. When he mentioned my Nan in the speech it meant the world to me and our whole wedding day celebrated her too – from the rustic centre pieces to the lavender bouquets. The best memory was waking up and seeing the sun shine through the windows even though it was early March and had been freezing cold with heavy rain up until the wedding. My husband said my Nan was there and she completely was." Keri, who got Hitched in March 2014.
The Spontaneous Conga
"Other than making it official in church, my favourite memory from our wedding was when a spontaneous heart-shaped conga broke out on the dance floor! Being surrounded by smiling loved ones and seeing them all come together with such joy on that special day is a moment I'll always treasure." Becca, Production Editor on Simply Crochet.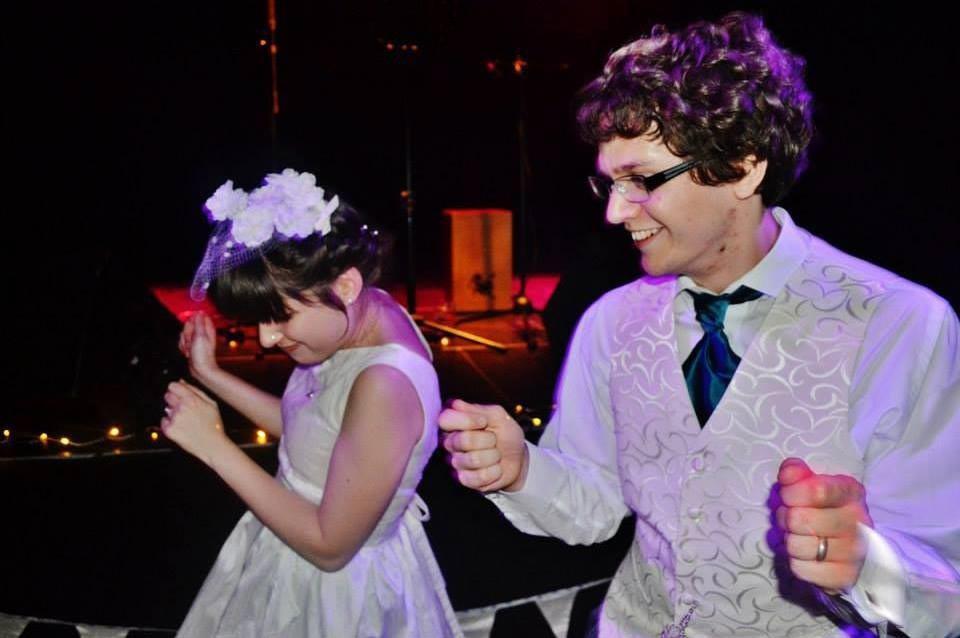 Film Star Moment
"My husband and I got married in a beautiful finca in a little town called Bunyola in Mallorca. As the sun set, we opened the wooden doors at the back of the courtyard where we got married to reveal the spectacular view over Palma and the outdoor tables where everyone would be eating dinner.
"Once everyone was seated, John and I made our entrance to the Star Wars theme tune. Neither of us are huge Star Wars fans, but it's such a powerful piece of music. We both felt like film stars and simultaneously put on sunglasses, which resulted in a huge round of applause from our guests. Years later, this is still the singular moment of our wedding which everyone talks about." Zoe, who married John at a beautiful destination wedding in Majorca.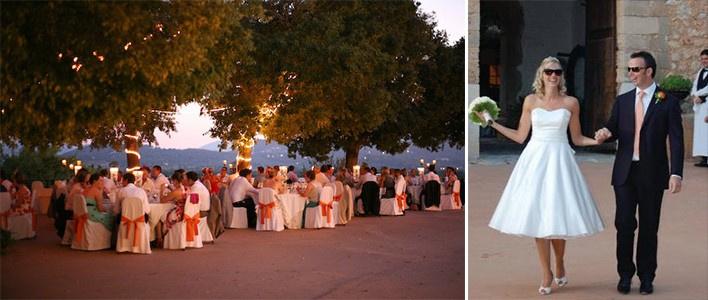 Has this got you feeling all sentimental? Don't miss our 17 signs you're with the one you're going to marry…