Wedding DJ Prices: The Average Cost of a Wedding DJ
Here's the lowdown on what you can get for your budget
We have included third party products to help you navigate and enjoy life's biggest moments. Purchases made through links on this page may earn us a commission.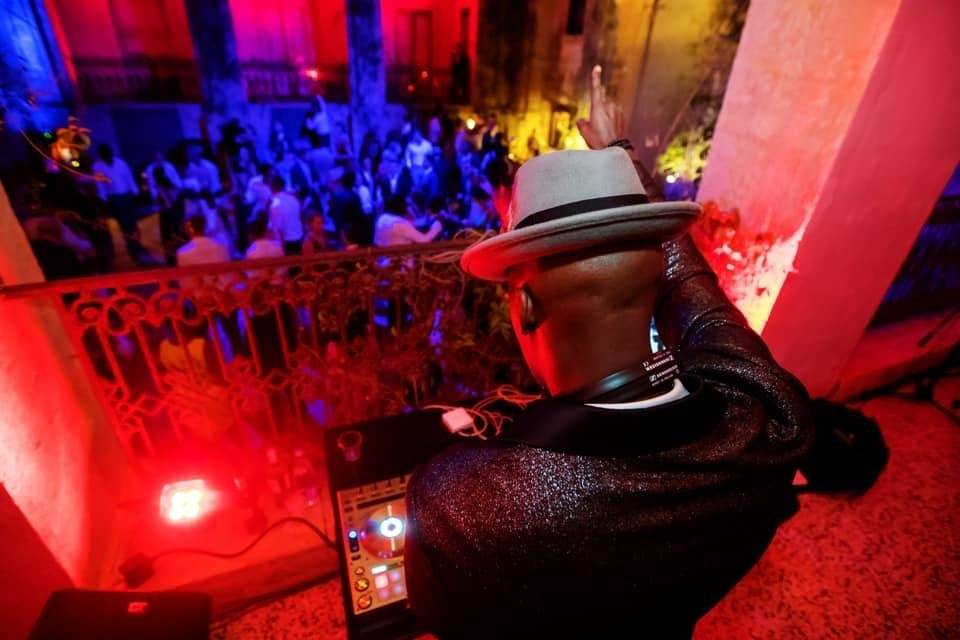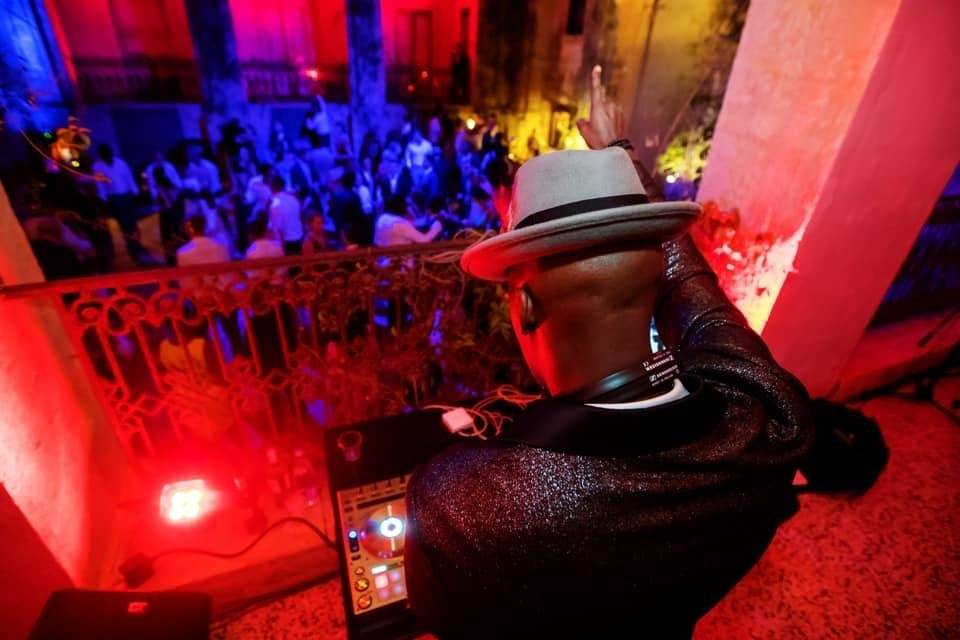 Your wedding music is an essential part of the atmosphere of your reception. The most popular choice of entertainment is a DJ, who'll provide the soundtrack to the evening and the all-important first and last dances.
It's unlikely you'll have hired a DJ for an event before your wedding so you might not always know where to start. The key to finding the right DJ for you is to read reviews, watch YouTube videos of their performances and make sure their genre and style fits with your theme.
The most important thing to keep in mind is budget. According to our survey, couples spend on average just over £1,000 on their entertainment. So what do you get for your money? We spoke to DJs across the country to find out what your budget will get you and how far ahead you need to book.
What Are the Benefits of Hiring a DJ Over Doing It Yourself?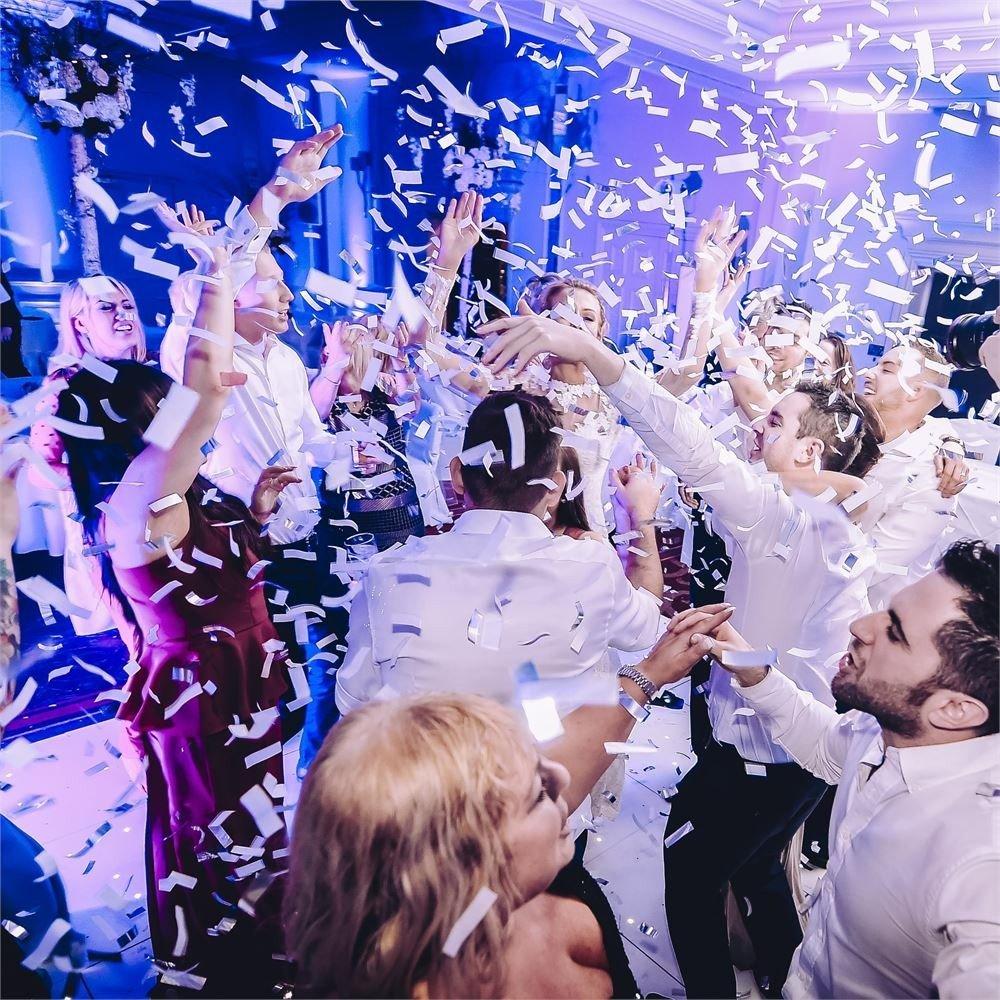 Image: Party Events Unlimited
Guests will remember your wedding reception and whether everyone was on their feet dancing or if it all fell a little flat. Couples on a tight budget may choose to plug in a Spotify playlist or ask a friend to DJ, however, having a professional in charge can personalise the experience and electrify the atmosphere of your reception.
"Pressing play on a playlist is like a jukebox in a bar – and people don't dance all night to jukeboxes," explains Nkosi Inniss, better known as Manchester-based DJ Coast2Coast. "When you book me as a DJ you are not booking me for music selection – yes, anyone can do this. You are paying for my experience, my energy and my mixing ability to read and react to the crowd.
"I find a lot when people use playlists that, although the music might be what they want to hear, they haven't considered who will be there and what will get them up and dancing.  Five hours is a very long time to fill with playlist and music that is self-selected – again, this is highly underestimated."
Beyond the music, DJs are often MCs for the evening event, which can be forgotten by those who choose to DIY their entertainment. "A good host sets the tone for the day. They control the atmosphere, create the energy, and glue the day together by ensuring the guests feel welcome, involved and always know what's going on," says Barney Grossman of Party Events Unlimited.
How Much Does a Wedding DJ Cost?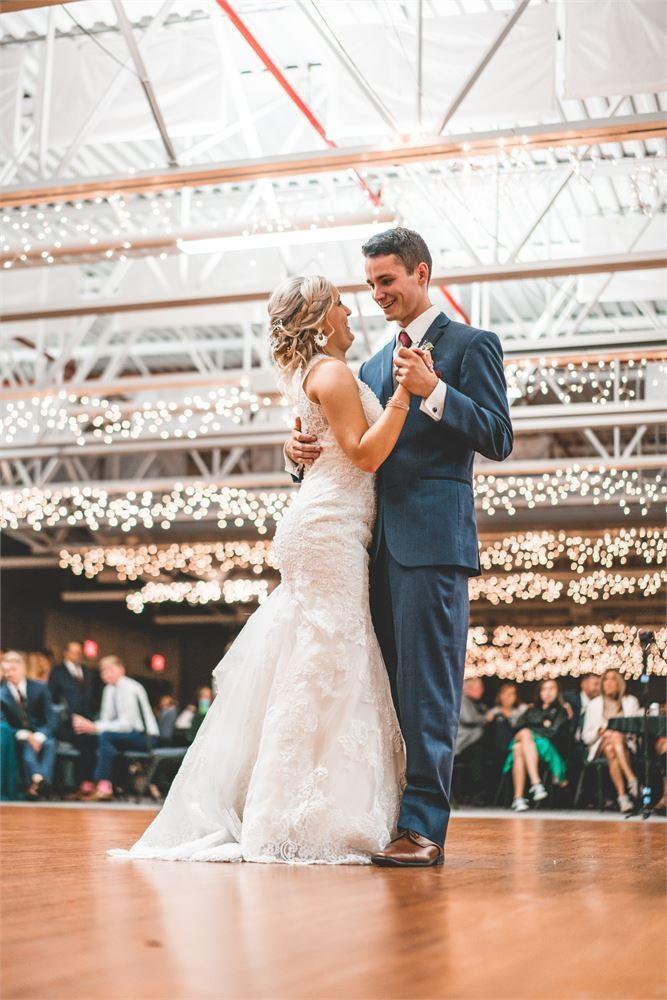 Image: Events By Knight
The cost of hiring a DJ varies for lots of reasons, such as how long you hire them for, which region of the country you're in, any added extras and their experience. Here's what you can expect for each price bracket:
£300
At this price point, you can expect to hire a student or less experienced DJ. If you're on a very tight budget, it can seem like a great deal to find someone who has experience at student nights, however, it's important to remember that a wedding is a very different occasion. The more experience the better, as they'll know how to pace the night, how to introduce the first and last dance, and what music works across the variety of age groups you inevitably have at a wedding.
£500-£800
This is the typical cost you can expect to pay for a DJ outside of big cities in the UK.
Choice DJ works around both Kent and Inverness and packages typically range from £500 to £800. "Packages start at what we refer to as a 'plug and play' package which is everything you need to have a party including sound and lighting equipment, as well as DJ kit and your DJ playing the music you want to hear normally from 7 pm till midnight," says owner David Cardoso.
READ MORE: The 50 Best Contemporary Wedding Songs
£800-£1,500
For this price bracket, you can expect a full-day package from your DJ which usually starts with the music for your walk down the aisle, all the way through to background music for your wedding breakfast and your evening disco.
However, this is also what to expect to hire experienced party DJs in cities like London and Manchester, who will be able to recreate that "nightclub experience" or are regulars at big name venues.
DJ Knight, who works across London and Hertfordshire, charges £800 to £1,500, with further bespoke packages available based on what the client requires.
"Many factors influence the price of hiring a DJ such as location, the venue, what set design couples would like (i.e. stage, lighting, sound specification), the time to be set up by, and the time to start and time to finish (your overall booking time). Do they just want a DJ who will play music or a Wedding Event DJ who can also make announcements and ensure smooth running of the day so couples don't have to stress or worry about trying to do it themselves?" he explains.
£1,500+
Lots of DJs offer far more services than playing music, which is appealing for couples as they don't have to source lots of different suppliers. Party Events Unlimited charges a flat rate of £2,000 for an entire weekend which covers all your entertainment.
"For that, I'll do their ceremony music, reception music, dinner music, provide microphone for speeches, have myself as the MC/host for the day, DJ in the evening, bring lighting (including mood lighting) and my stylish and sleek all-white DJ set up, offer a confetti explosion and just about anything else they want to do… it's like an unlimited service," Barney explains.
For this price, your DJ will also be able to organise other extras such as a star-lit dance floor, light-up LOVE letters, staging, photo montages and more.
How Much Does a Silent Disco Cost?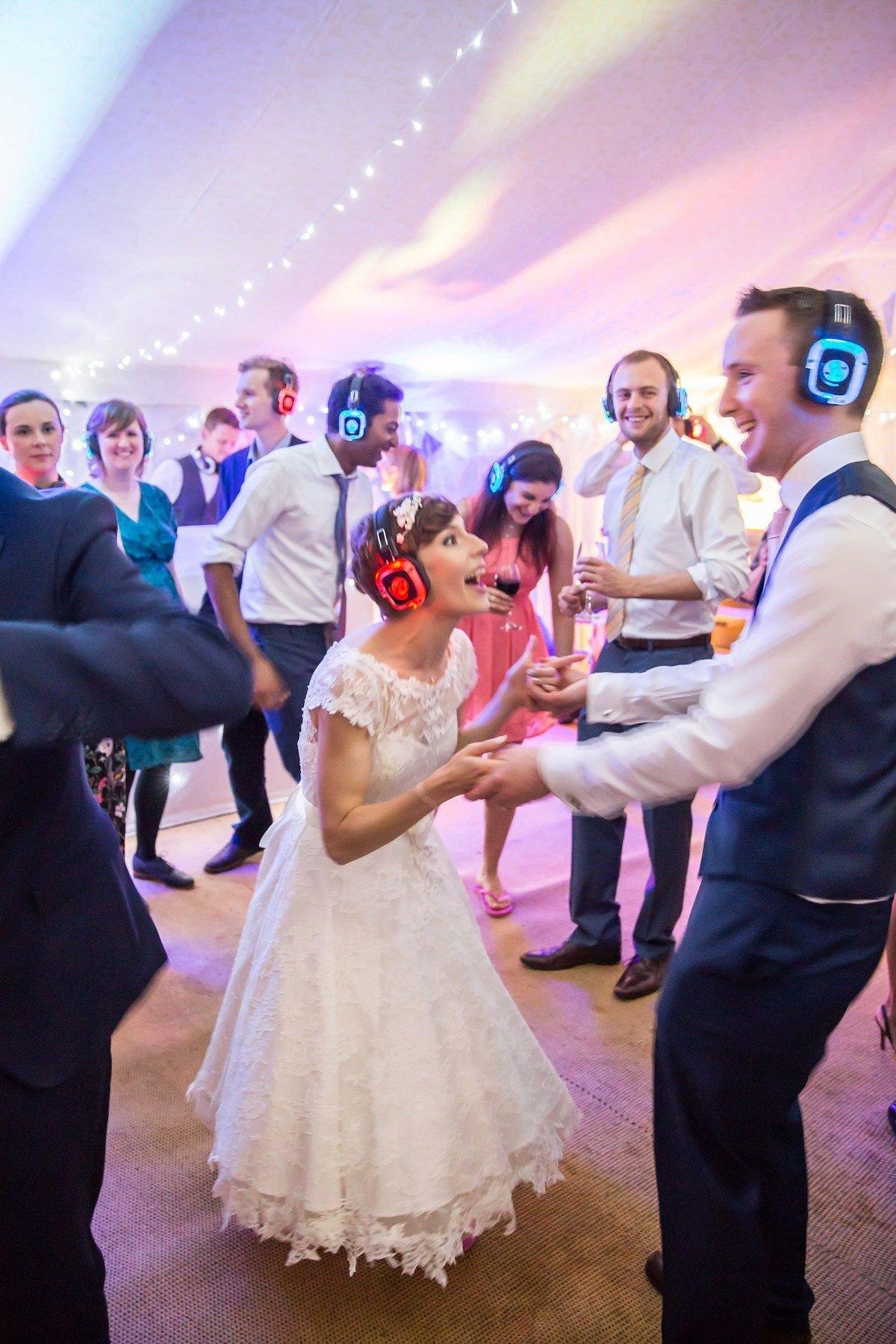 Image: Pinterest
If your venue has noise restrictions, a silent disco is one solution. Guests will be given headphones where they can tune into different channels playing different genres of music.
Most companies offer 'dry hire' of just the headphones and a transmitter (and sometimes pre-set playlists), starting from around £120 for 25 pairs of headphones. However, we'd recommend hiring a live DJ too to mix your channels, provide a PA system and lighting.
Most silent disco companies will be able to provide their own DJs for an additional cost per hour and offer you a bundle price on headphones and a DJ.
READ MORE: The Top 40 Wedding Songs of 2019
Do I Have to Pay the DJ's Travel Expenses?
DJs will inevitably need to travel for your wedding. You'll find the distance included in their price on most DJ's website, it's usually around 30 miles from where they're based and any additional travel will be charged.
If you are marrying in a different part of the country to where you are based, it's worth finding a DJ local to your venue to save on travel costs.
When Should I Book My Wedding DJ?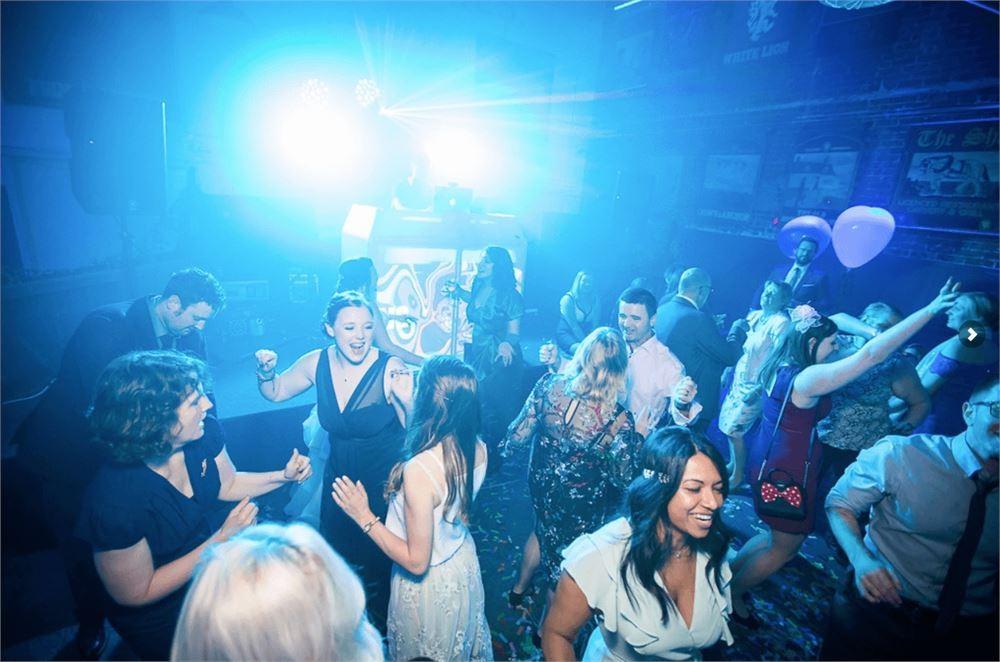 Image: Choice DJ
DJs get booked up far in advance, and six months to a year is the minimum time you should leave to book, once you have your wedding date confirmed.
"Probably the most challenging thing in this industry is that there are only 52 Saturdays a year, therefore this inevitably means I can't do every gig and prospective customers can be left disappointed. I would say a year before the date is the best time to book, if not even a little bit before!" explains DJ Coast2Coast.
"Booking early gives benefits – usually cheaper pricing (as I always quote the in-year price) and secures the DJ you want. Half the wedding day is throwing the party, it's where some of the biggest memories of the day are made, and so needs to be high on the priority list. I usually find that when I enter a new month, an influx of wedding requests come in to me for a year on that month."
If you are booking for a less popular date, such as a Friday or Sunday, you may find it possible to leave booking until three to six months beforehand. "Bear in mind key dates such as Bank Holidays etc are very popular so the earlier you book, the better," warns DJ Knight.
Most DJs are open for last-minute bookings or midweek dates. There's no harm in getting in touch with the DJ you want even if it's very close to your wedding date.
Can I Request Wedding Songs?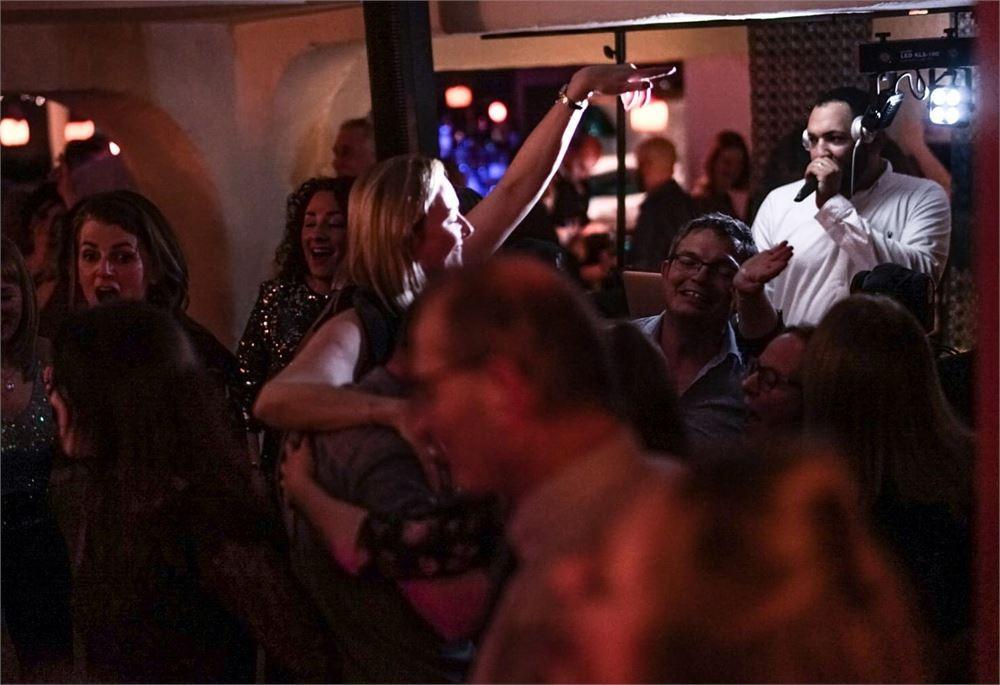 Image: DJ Coast2Coast
Whatever your favourite genre of music, there's a DJ who can create your perfect mix. You'll always be able to request certain songs to play on your playlist and the DJ will ask you for these in advance. Some couples ask their guests to suggest a song on their RSVP so you get a great mix of music you love and ones guaranteed to get your guests up and dancing.
It is ultimately the DJ's job to read the room and you need to strike a balance between requests and letting the DJ use their experience to make sure the right mix is played.
If you're not sure about the kind of music you'd like to play at your wedding, we asked our wedding DJs for their most requested songs – and Ed Sheeran nearly always makes the cut.
"If I were a betting man, I would say Ed Sheeran appears on about 80% of playlists and is normally a good shout for a first dance," says DJ David Cardoso. The rest of his list of classics and crowd-pleasers includes:
Whitney Houston – I Wanna Dance With Somebody
Stevie Wonder – Superstition
Mark Ronson ft. Bruno Mars – Uptown Funk
Kings of Leon – Sex On Fire
The Killers – Mr Brightside
DJ Coast2Coast's most requested are:
Candi Staton – You Got The Love
Pharrell – Happy
Ed Sheeran – Shape Of You
You'll Never Walk Alone (at any Liverpool wedding)
Queen – Don't Stop Me Now
CamelPhat – Cola
Weiss – Feel My Needs
Robin Thicke – Blurred Lines
DJ Knight's most requested are:
Stevie Wonder – Signed, Sealed, Delivered
Calvin Harris ft. Rihanna – We Found Love
Bruno Mars – Treasure
Luther Vandross – Never Too Much
Prince – The Most Beautiful Girl In The World
What If I Don't Want Certain Songs Played?
Tell your DJ and they'll avoid them! "At Choice, we take great care in gathering all the information we need from the bride and groom regarding all aspects of the event – asking questions like what songs they 'want played' to the 'play if possible' list as well as 'DO NOT PLAY!'"
Those "polarising" tracks? "The Macarena , Cha Cha Slide and Grease Megamix either appear on our 'must play' list or 'do not play' list," reveals DJ David.
Want some more song ideas? Make sure you see our list of the 100 best wedding songs of all time!