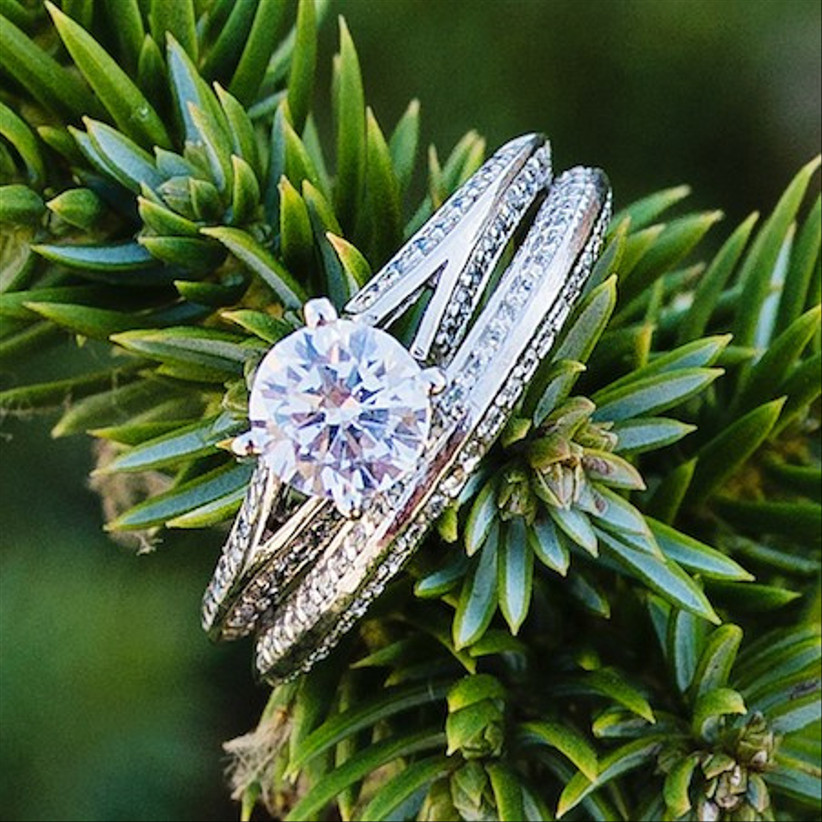 Engagement rings come in all different shapes, styles and size, but some can come with major ethical conflicts.
If you are keen to keep your carbon-footprint to a minimum, as well as enjoying a no-fly honeymoon, why not invest in an ethical engagement ring too?
Couples who value the planet and want to better the world are going to instantly fall in love with each and every design we have to show you.
Cred Jewellery – Luminous Collection
Cred Jewellery have been pioneers of Fairtrade since 1996 and have recently released a new collection of ethical engagement rings – The Luminous Collection.
It's exclusive, only containing six styles, and will also have your carbon-footprint-mind well at rest. The diamonds used for these gorgeous engagement rings are ethically sourced from Canada.
They use a mixture of Fairtrade gold and fully-traceable diamonds. They are perfect for glamorous wedding couples who value their ethics, and we have our favourite four to show you.
Luminous Solitaire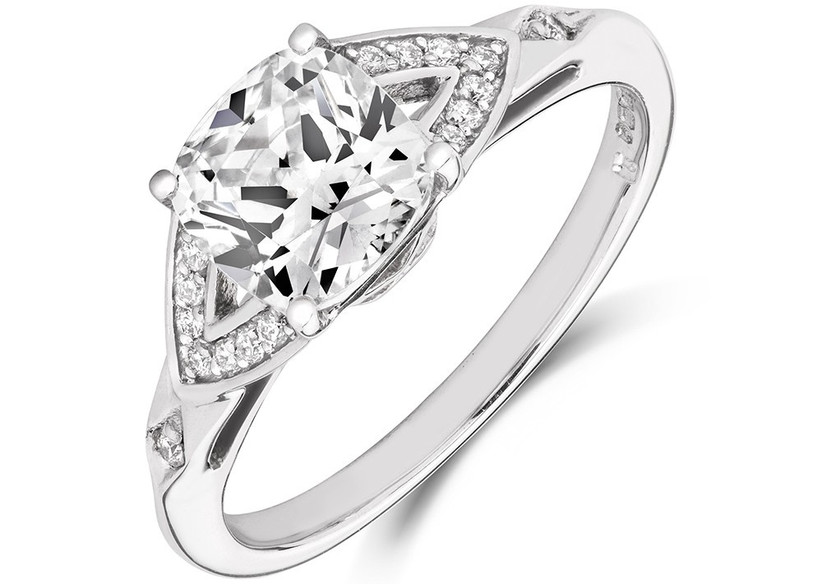 Luci Solitaire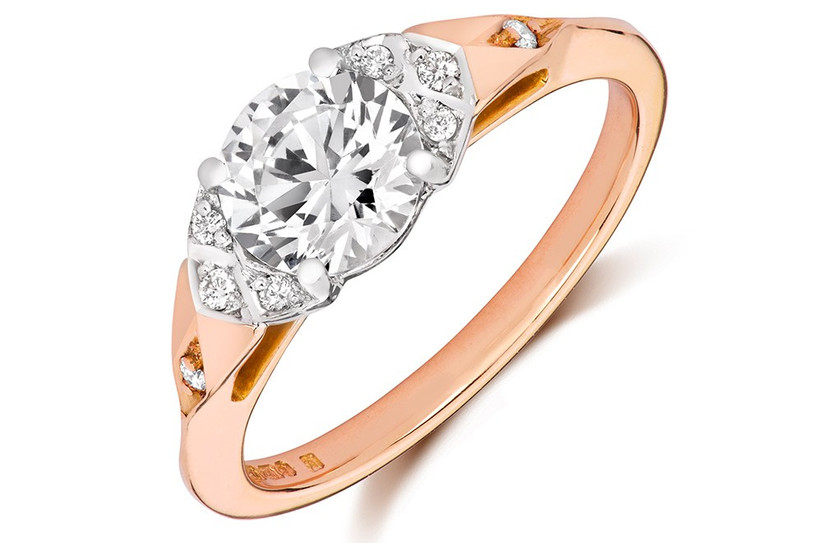 Stella Solitaire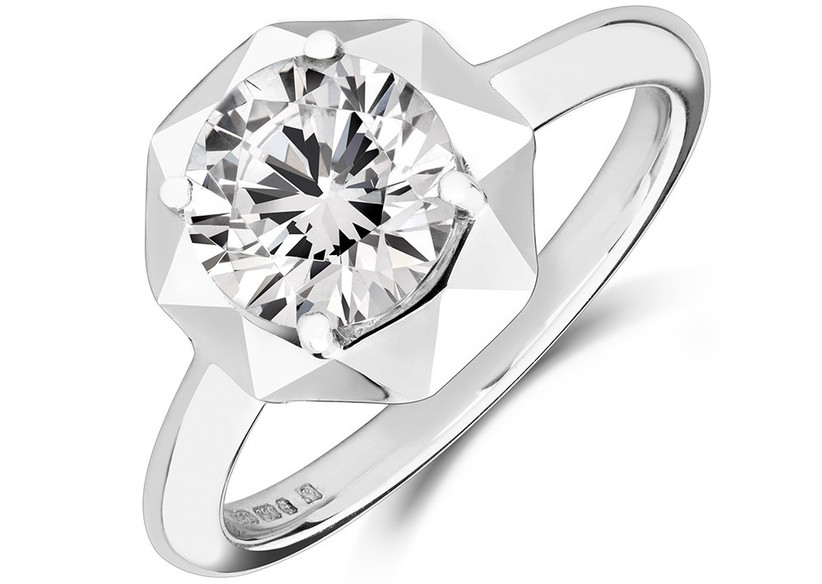 Luna Solitaire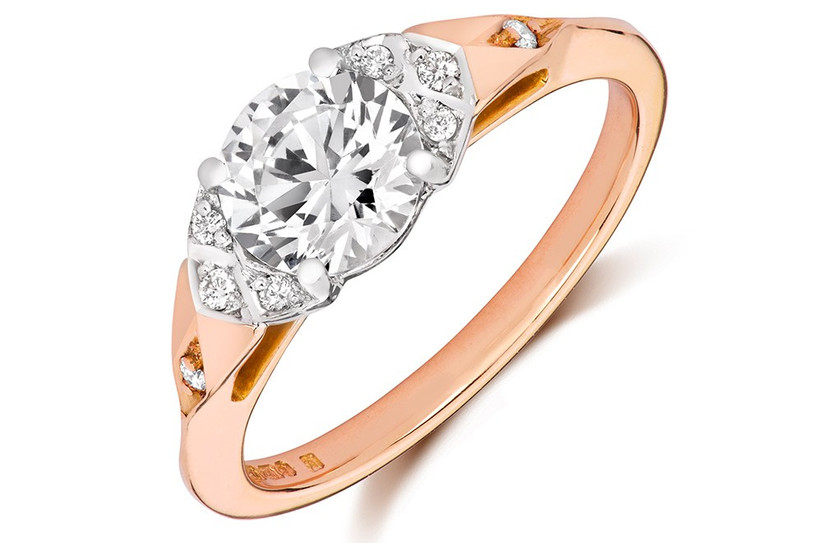 Shakti Ellenwood
Shakti Ellenwood creates hand crafted jewellery using "the earth's most precious riches". These include high karat gold and conflict-free gem stones.
The thing we love most about this brand is that the stones are meticulously chosen from all over the world. Shakti Ellenwood is fully licensed with the Fairtrade Foundation and committed to only using Fairtrade or recycled gold.
We love the collection for its rich colours and use of the most gorgeous gems. Couples who don't want a particularly flashy engagement ring will love these designs.
Dixie Ring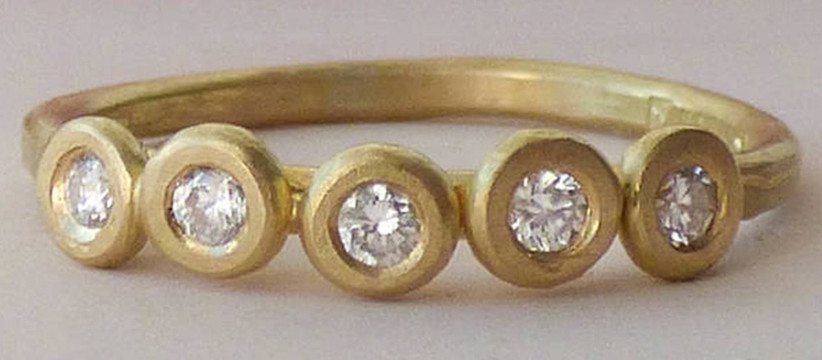 Chrissie Ring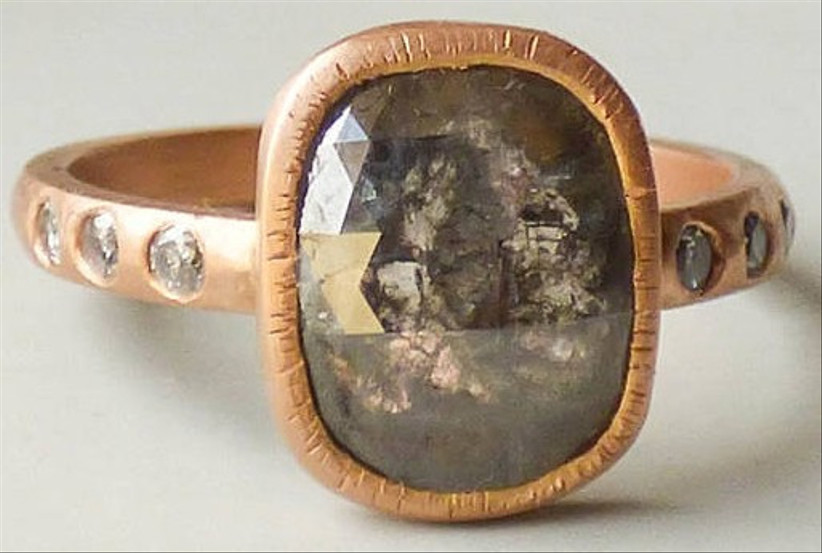 Dora Ring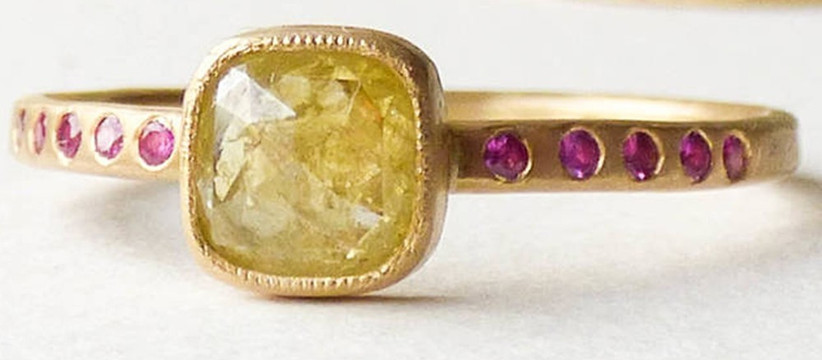 Honey Ring
Annie Ring

Celine Ring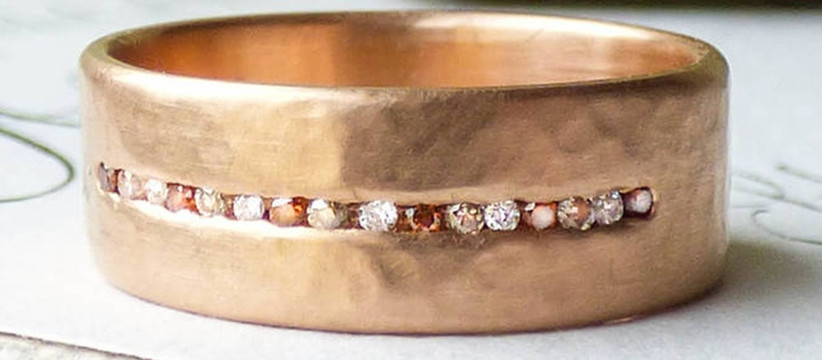 Patti Ring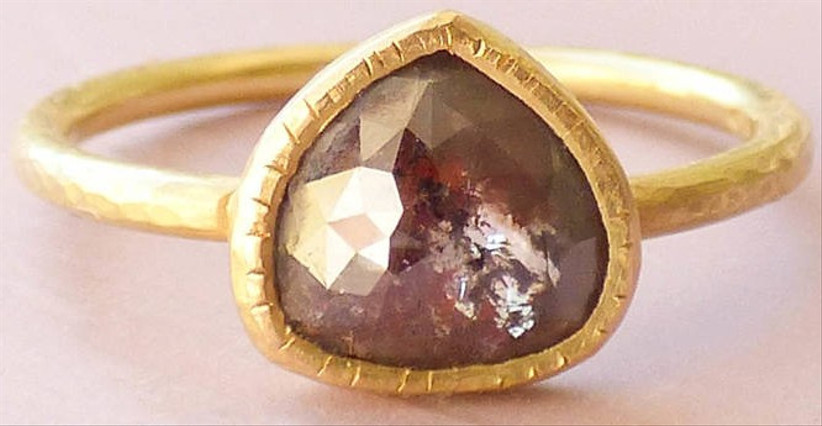 Do Amore
The main reason that the owner of Do Amore started his company was due to the process of finding an engagement ring to propose with, himself. He thought that a product which symbolises love shouldn't have a question of ethics.
Do Amore provide two people in a developing country access to clean water for every one ring which is purchased. We love the fact that couples cannot only change their lives by buying these rings, but also two other people who they have never met!
In addition to this, the rings are also made out of recycled precious metals, ethically sourced gems and diamonds, and their boxes are even made by hand from sustainable wood. They are literally an ethical couple's dream.
Charu Ring & Band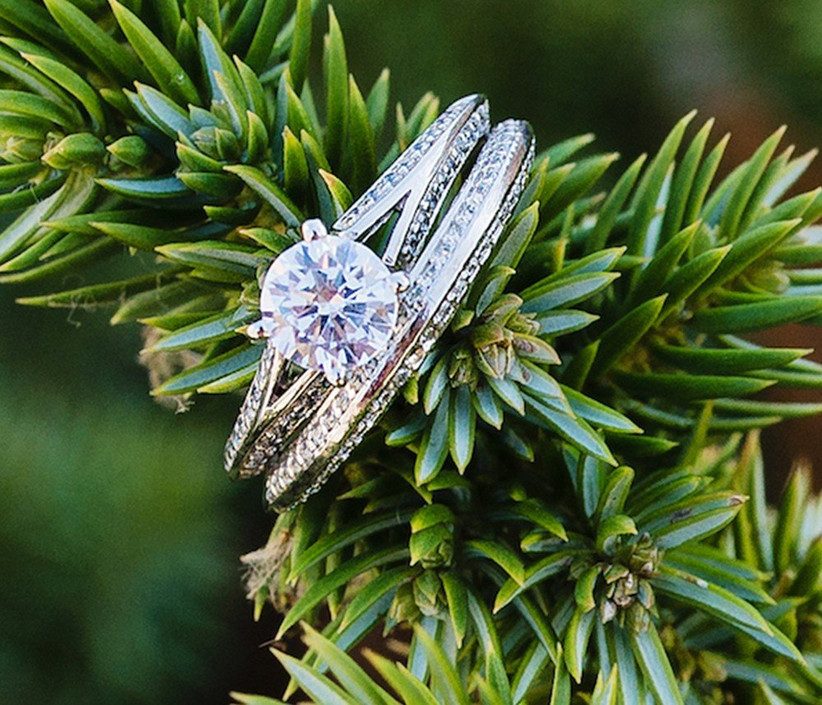 Patronus Ring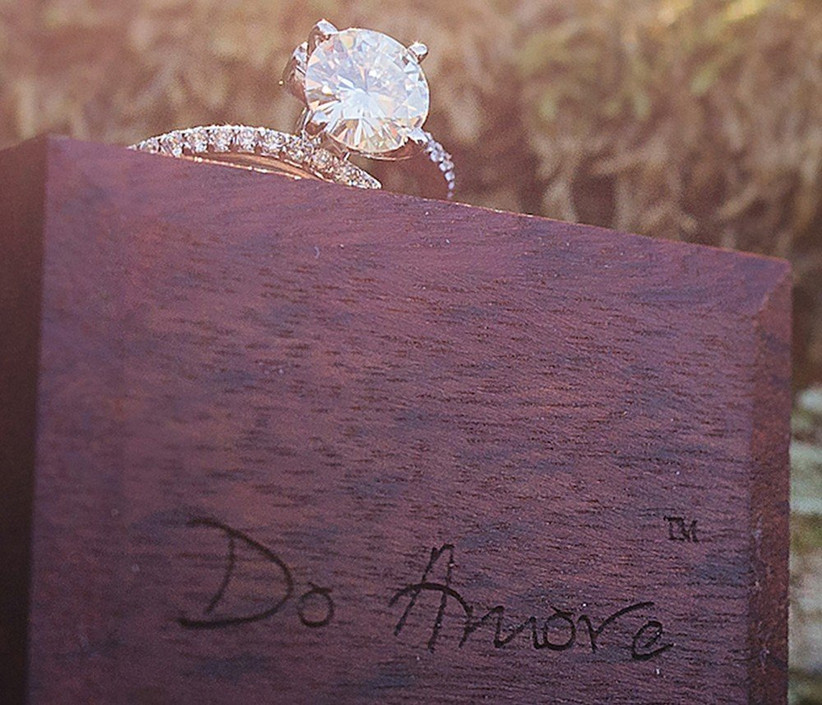 Pandora Ring & Band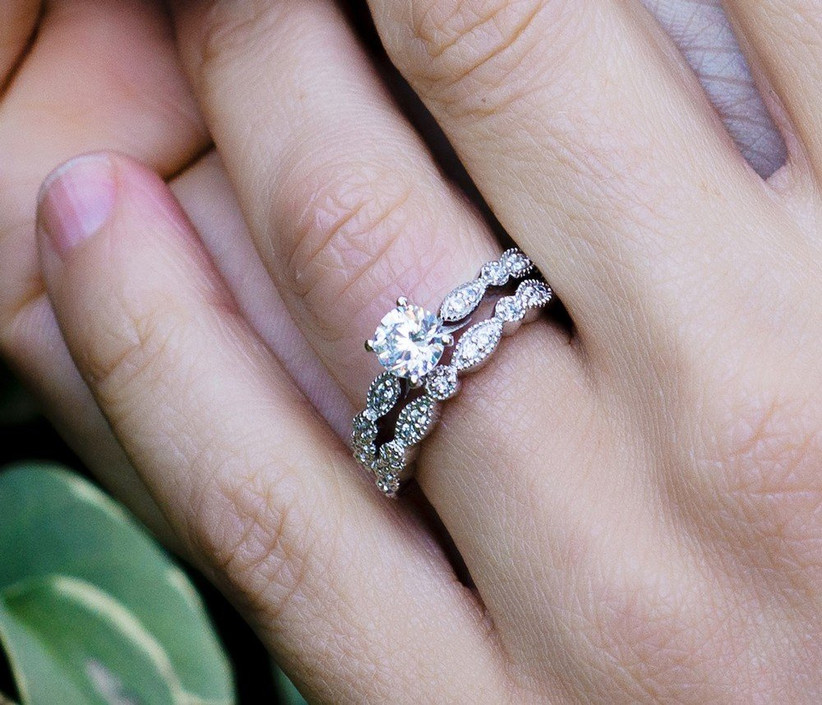 Jasmine Bowden
Jasmine Bowden is a talented jewellery maker with a fantastic ethos. She believes very strongly in ethical jewellery work and vows to offer any customer the option to make their ring from recycled gold or eco-gold.
She uses fairly-mined metals and will even remodel old rings and recycle the materials to create something brand new. This can be a super sentimental technique if you have an old family heirloom piece of jewellery, or your mothers ring for example, and want to use part of that in making your own ethical engagement ring.
She works in a small team of just herself, and gives every creation the utmost attention to detail. If you are looking for a bespoke ethical engagement ring made exactly how you want it, this is your girl!
We have some of her best work to show you so get ready for some beauties…
Silver Oval Ruby Ring
Bobble Diamond Ring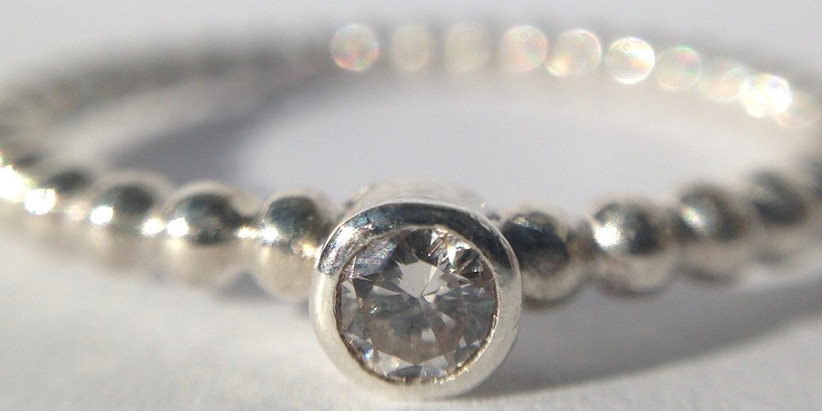 Silver Circular Diamond Ring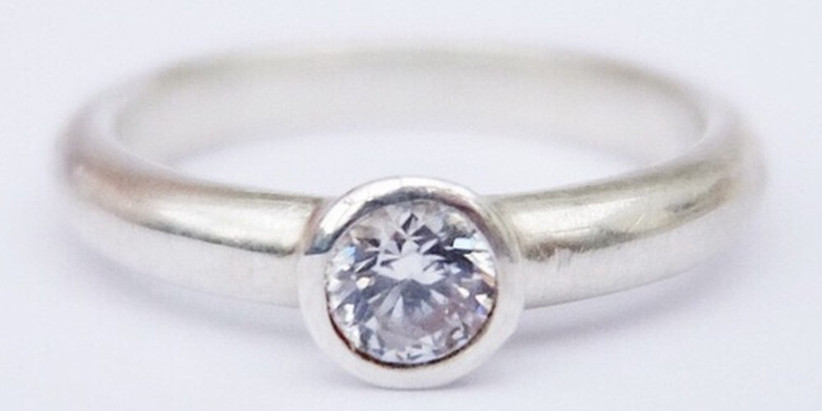 Gold Circular Diamond Ring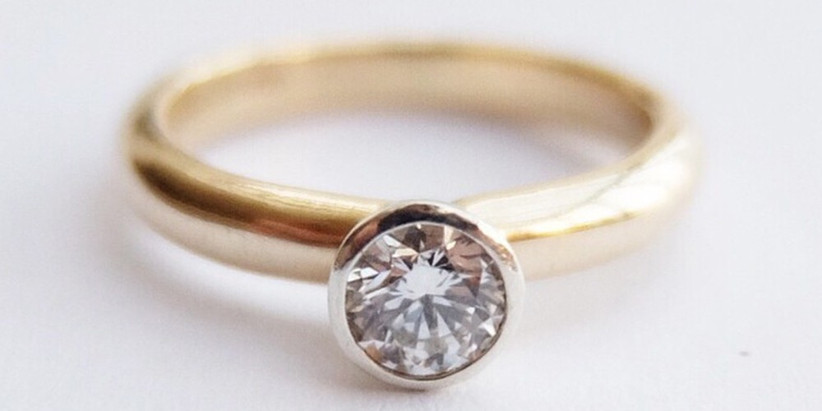 Arabel Lebrusan
Arabel Lebrusan has won awards for her designs of intricacy and beauty. She creates her designs using delicate metal latticework and ethical materials which create the perfect balance between style, elegance, and ancient contemporary themes.
She was one of the first jewellery designers to have a Fairtrade and Fairminded licence and has a history of working within the ethical jewellery market. Her designs have been worn by the likes of Sienna Miller and the Princess Letizia of Spain.
If you want jewellery that is full of good ethics, and worthy of royalty, you know where to go. Her rings vary between styles which are super glamorous and glitzy, and ones which use warmer metals and gemstones for a more classic and sophisticated bride. Here are our favourites.
Ethical Gemstone Circle Ring
Efflorescence Ring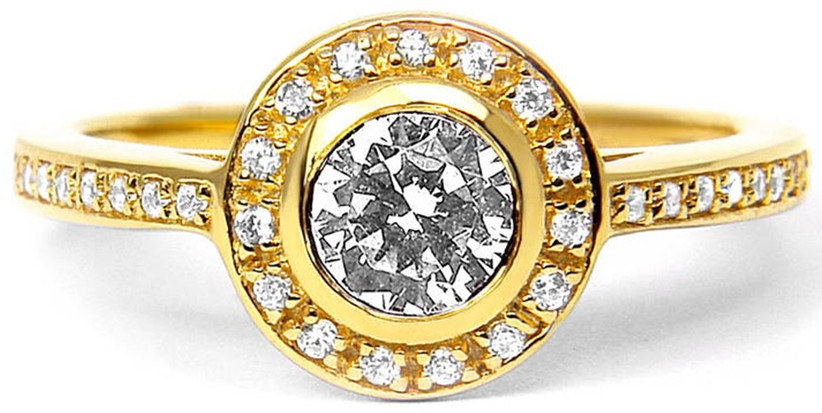 Eternity Half Diamond Cherish Ring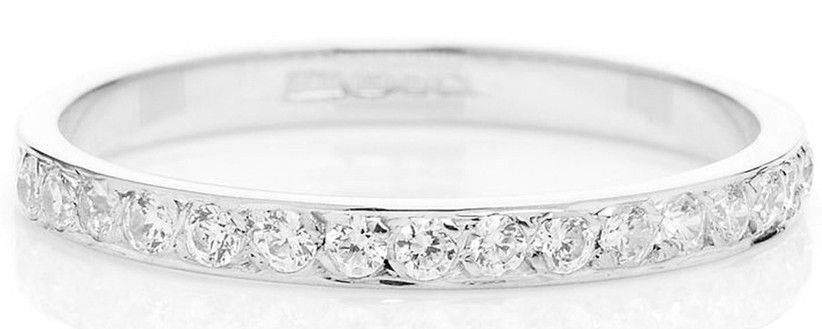 Ethical Gemstone Triangle Ring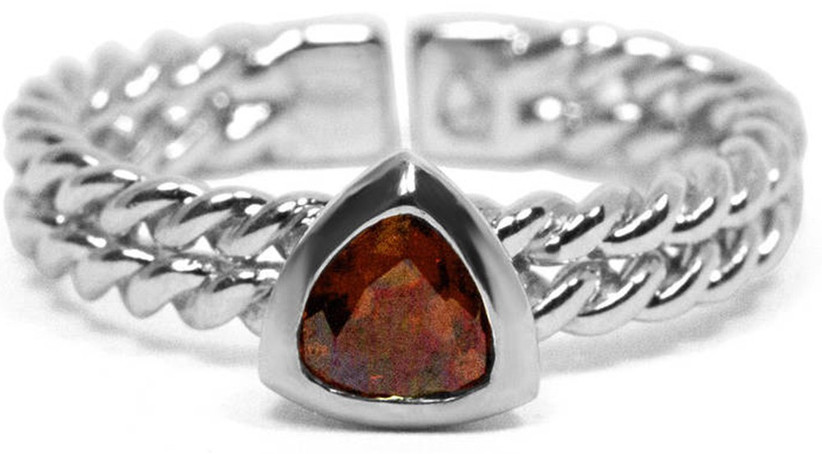 Cherry Blossom Ring

Aurora Borealis Ring

Diana Ring

Athena Ring

Ethical Gemstone Square Ring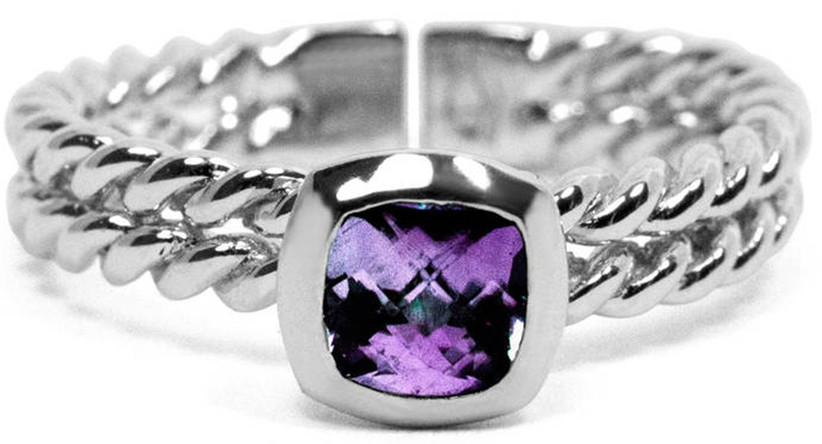 Foliage Ring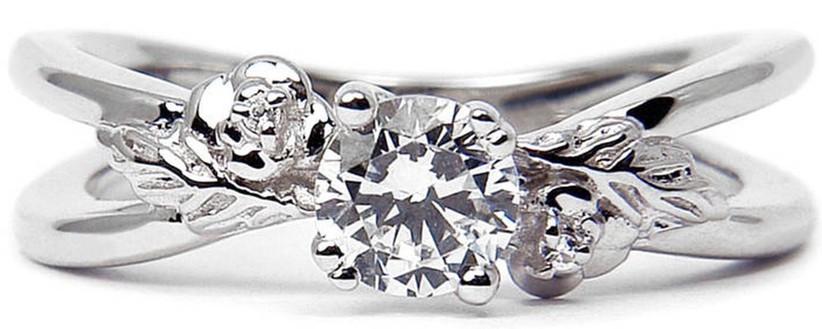 Jacqueline & Edward
Jacqueline and Edward base their rings on fusing eco-gold and eco-silver with natural gold and silver recovered from rivers throughout the UK. They also love working with recycled platinum and palladium metals which add to the rustic style of this ethical jewellery range.
Their unique selling point is that if there is a specific region within the UK that you have sentimental ties to, whether it be your home town or where you grew up, they will try and incorporate silver and gold from that geographic area.
The sentiment of their service can be extended to spending a weekend with Jaqueline and Edward for a unique experience learning about gold planning and prospecting for the exact gold that will be used in your ring.
You even get a personalised certificate with every purchase – we just love how meaningful they make their products!
Gold Curved Ring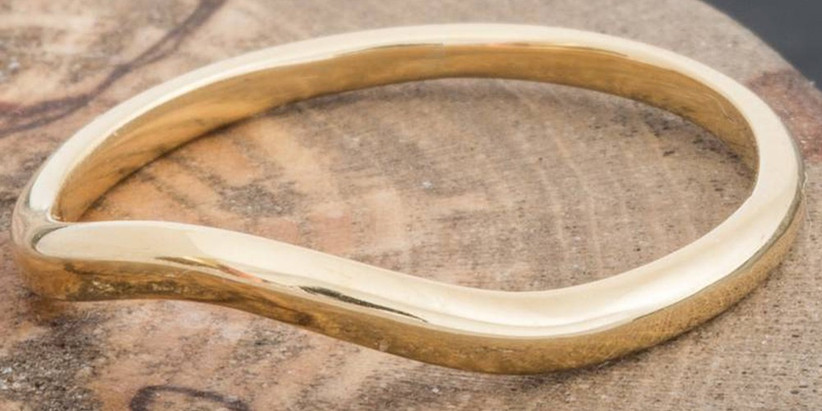 Eco Spinner Ring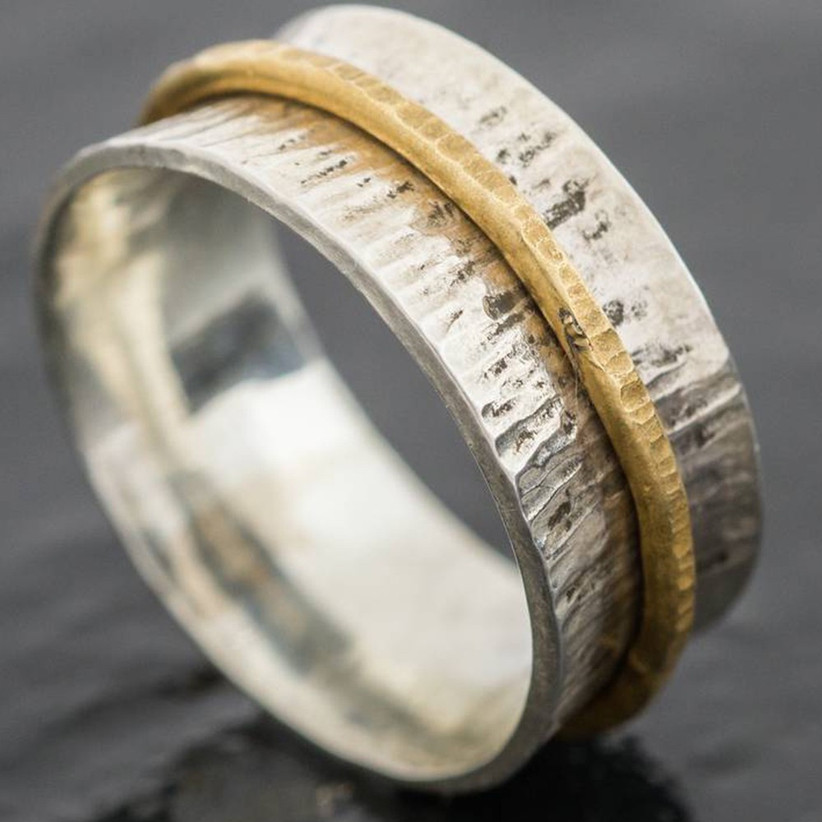 Infinity Twist Ring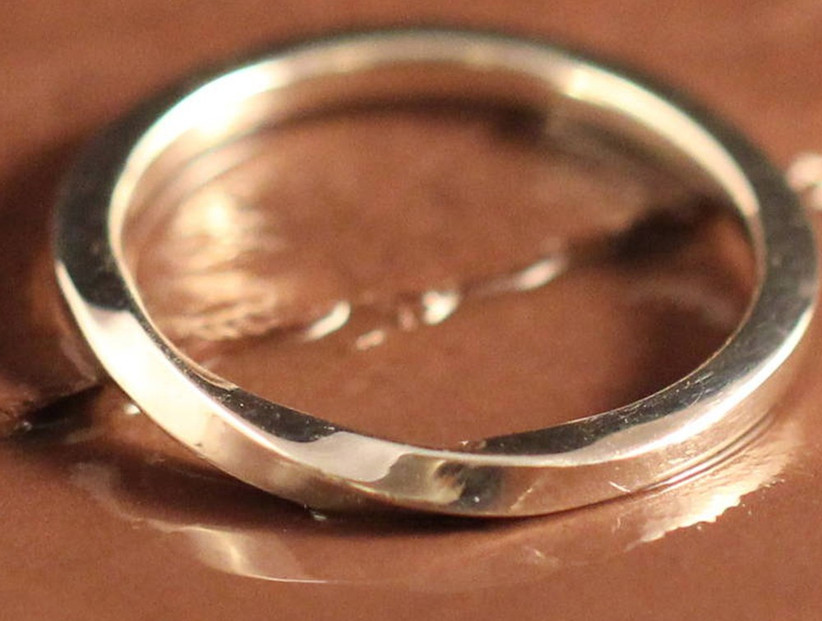 Gold & Cocobolo Wood Interlocking Ring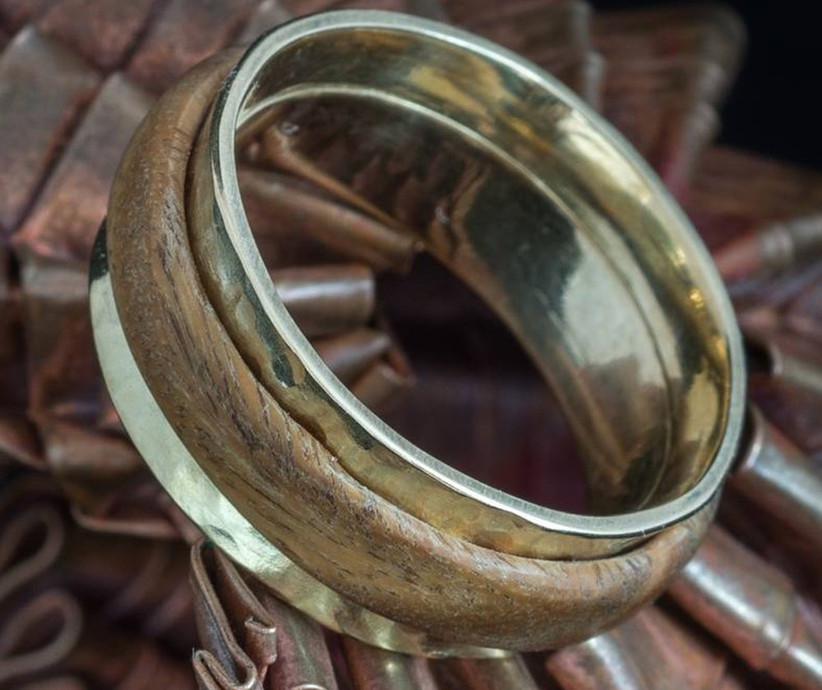 Mastercut Diamonds
In 2015, Mastercut Diamond introduced Fairtrade gold to their collections.
They offer ethical engagement rings in white, rose and yellow Fairtrade gold and are one of the first pioneering brands to use African Fairtrade gold from newly accredited mines in Kenya, Tanzania and Uganda.
Their jewellery is of exquisite standards and are cut with a unique star pattern that can be seen in the stone – giving it the most phenomenal beauty and quality.
Any bride with ethical philosophies will enjoy accessorising with this jewellery brand, and they will be guilt-free whilst doing so.
Diamond Shoulders Ring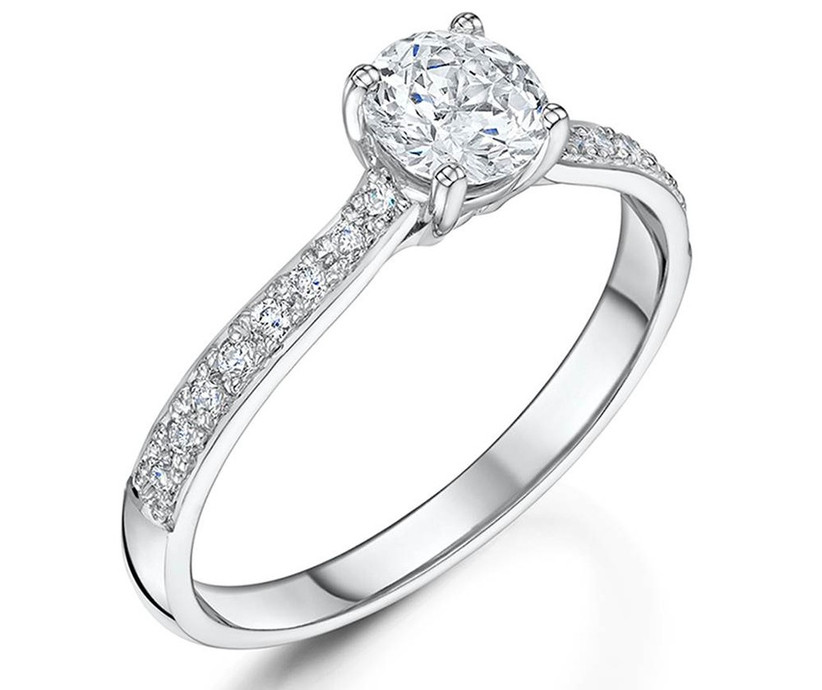 Three Stone  Cluster Ring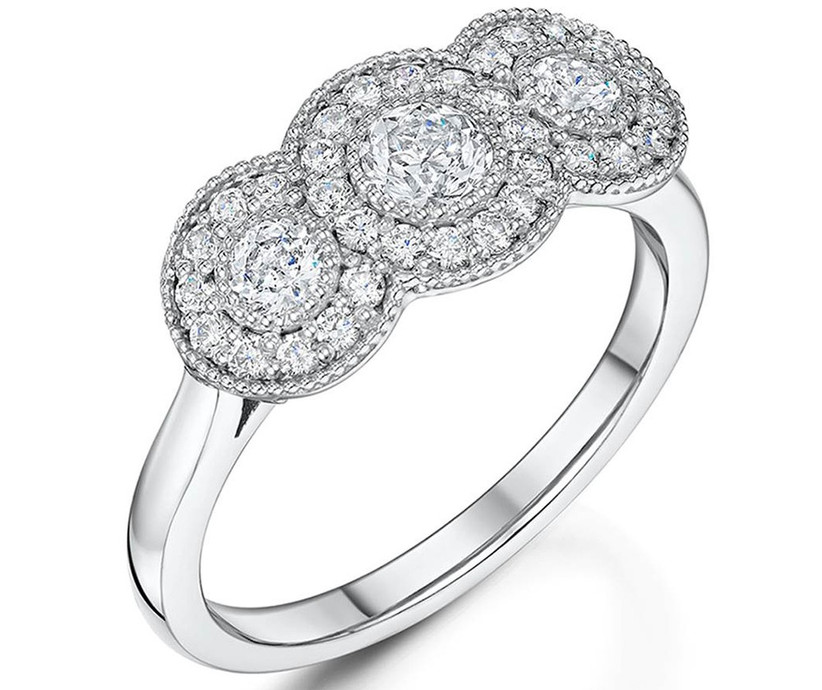 Round Vintage Solitaire Ring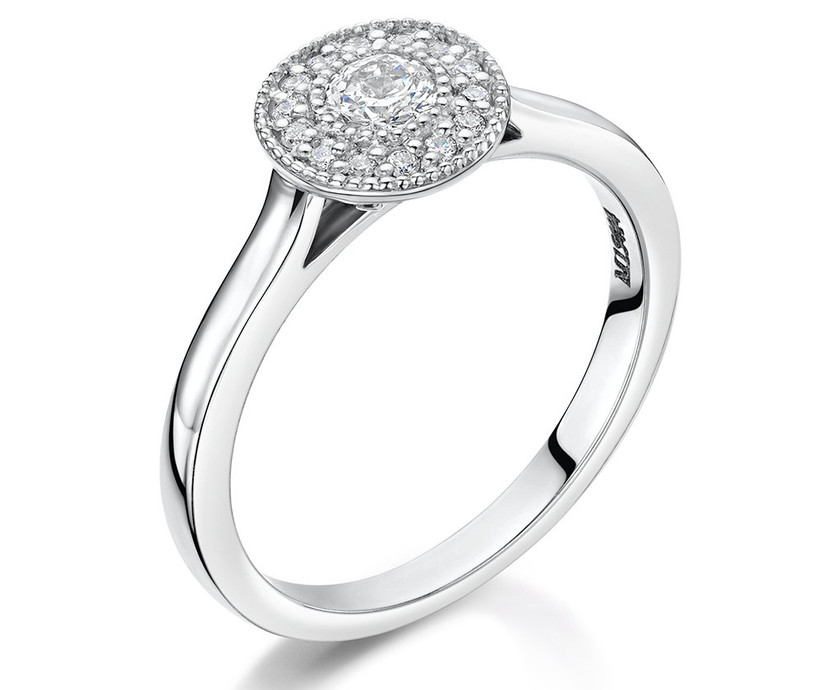 Cushion Cut Vintage Solitaire Ring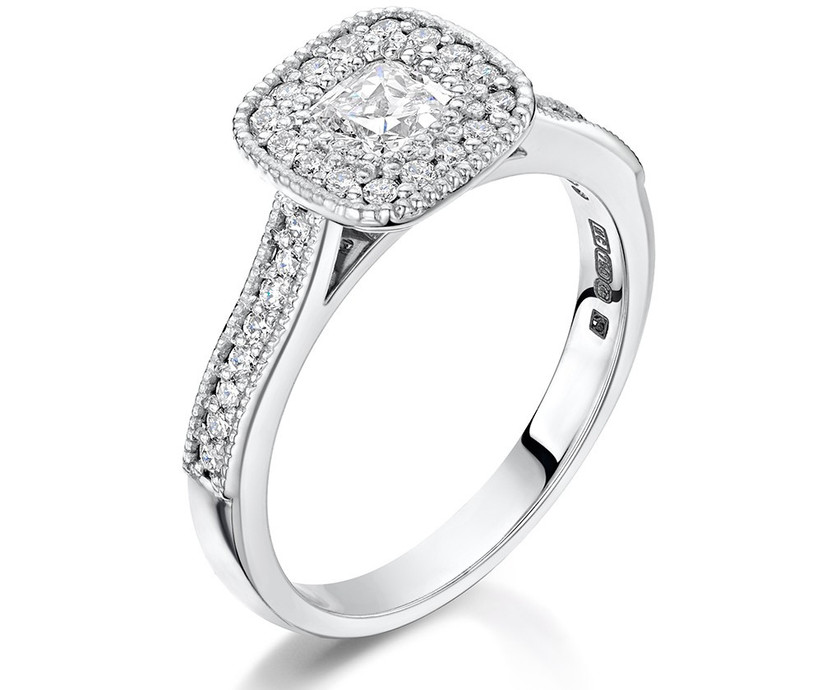 Vintage Pave Ring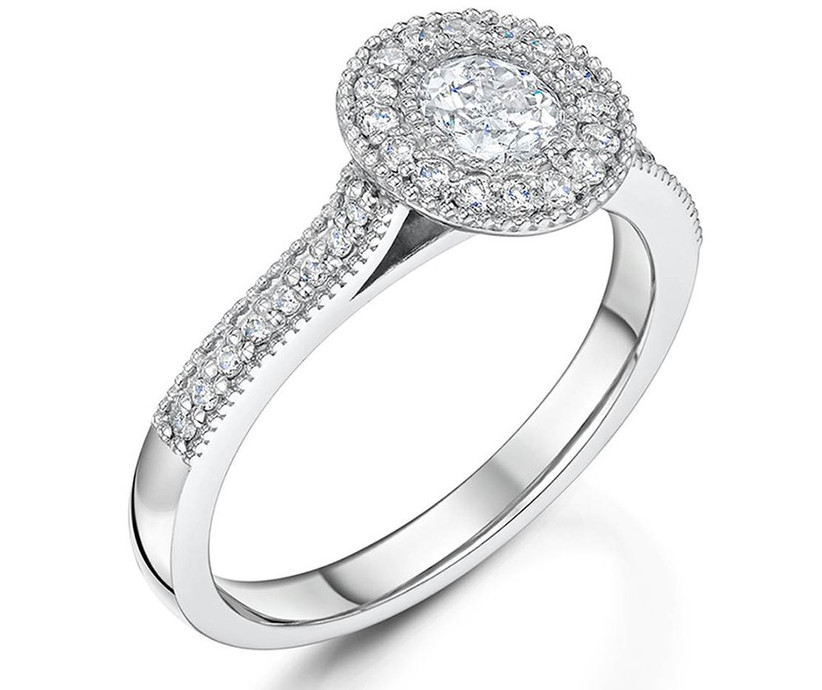 To continue the ethical theme within your wedding, you can get some amazing ideas for presents from our green wedding gift list which is full of eco-friendly wedding presents that your guests can treat you with!