Maryanne and Adam first met in Dubai on Christmas Day six years ago at a party. It took just one date for the couple to know they should be together.
Five years after the day they first met, Maryanne and Adam got engaged in Sri Lanka while staying at Santani Resort in Kandy.
"On our first night, he asked if I wanted a cup of tea on the balcony (he's from Yorkshire, you know how they like tea!). When he brought the tea out and put it down, he got down on one knee and popped the question."
The couple were engaged for a year and four months while they planned a wedding at Chippenham Park in Cambridgeshire from their home in Dubai. The big day took place in April 2019 with 200 guests.
Photographer: Nick + Maria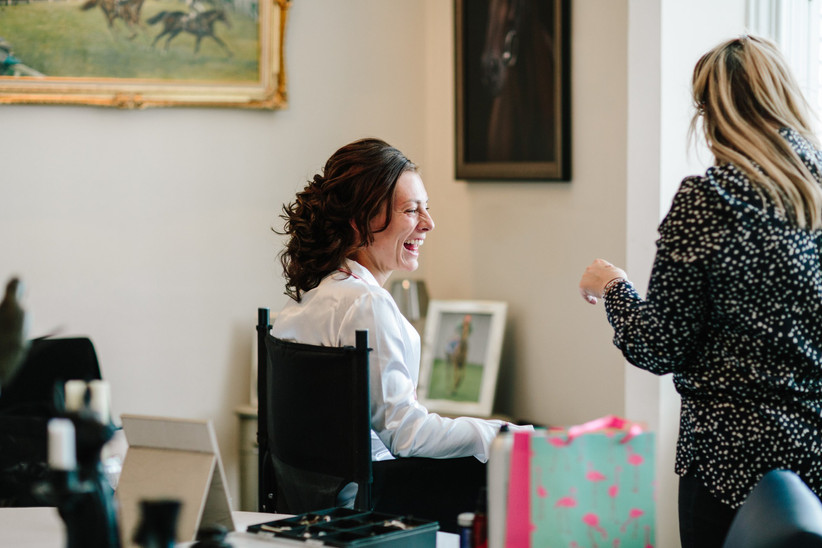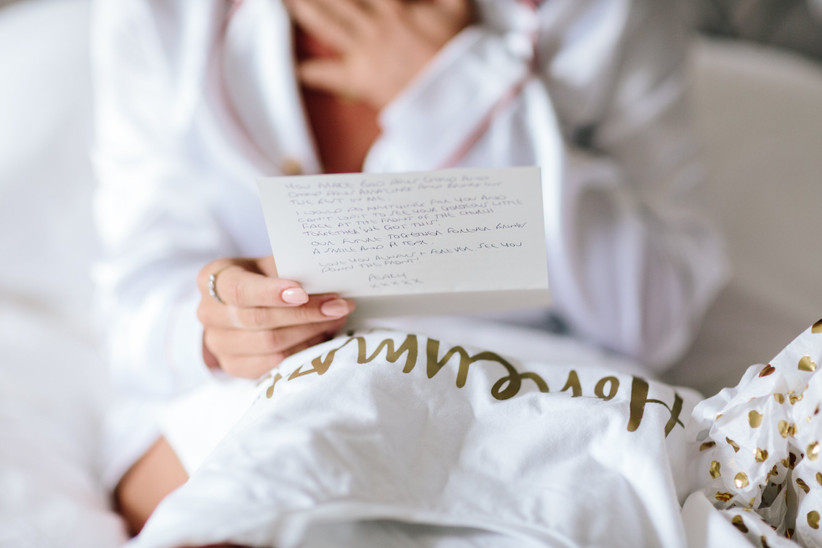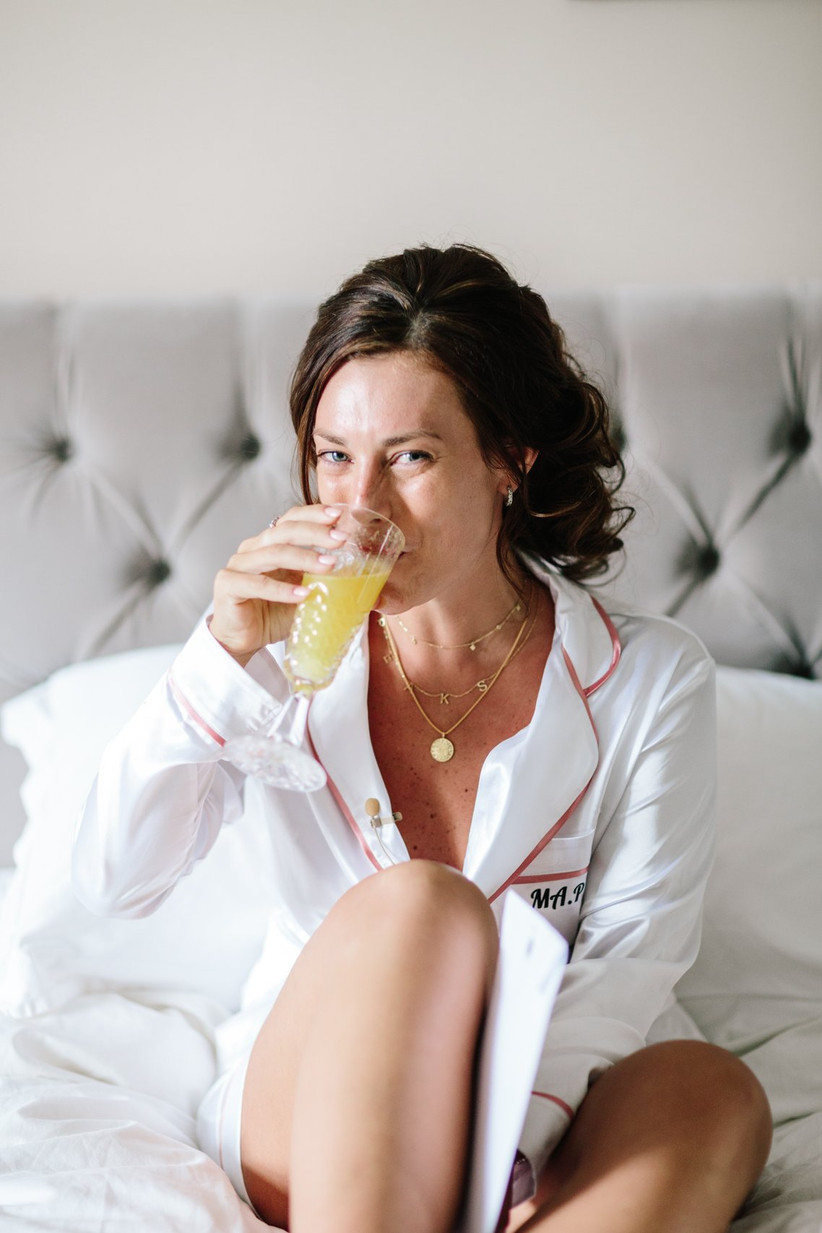 The Wedding Dress
Maryanne wanted a twist on the usual white dress so chose a floral Jenny Packham design which was bursting with embellishment. To complement the dress, Boe Wright did her makeup and hair and gave her three different beauty looks throughout the day.
"I bought this dress because of its uniqueness. I was definitely looking for something a bit different.
"I actually tried on about 30 dresses before I found this one. I tried dresses in New York, London and Dubai. All were lovely but all very white and traditional, similar to dresses I had seen many times before.
"I actually found the Jenny Packham dress on Instagram and loved it from the moment I saw it. Even though when I first tried it on it looked terrible, I fell in love with the dress instantly!
"I wore a gorgeous hair clip that my very talented makeup artist made, a bracelet and earrings from my mother, shoes from Oscar de la Renta and a bespoke veil with peacocks sewn into it.
"I actually got the shoes before the dress! I found them in Oscar de la Renta in New York and fell in love with the colour, style and the fact that they were so incredibly comfortable!
"For the evening, I had another dress which was made to measure in Dubai.
"I had my hair up and quite neutral for the church which was amped up throughout the day.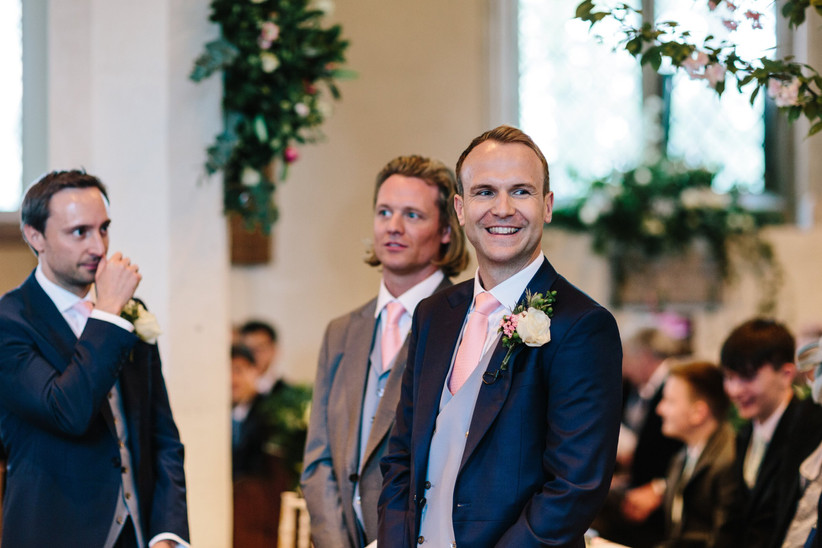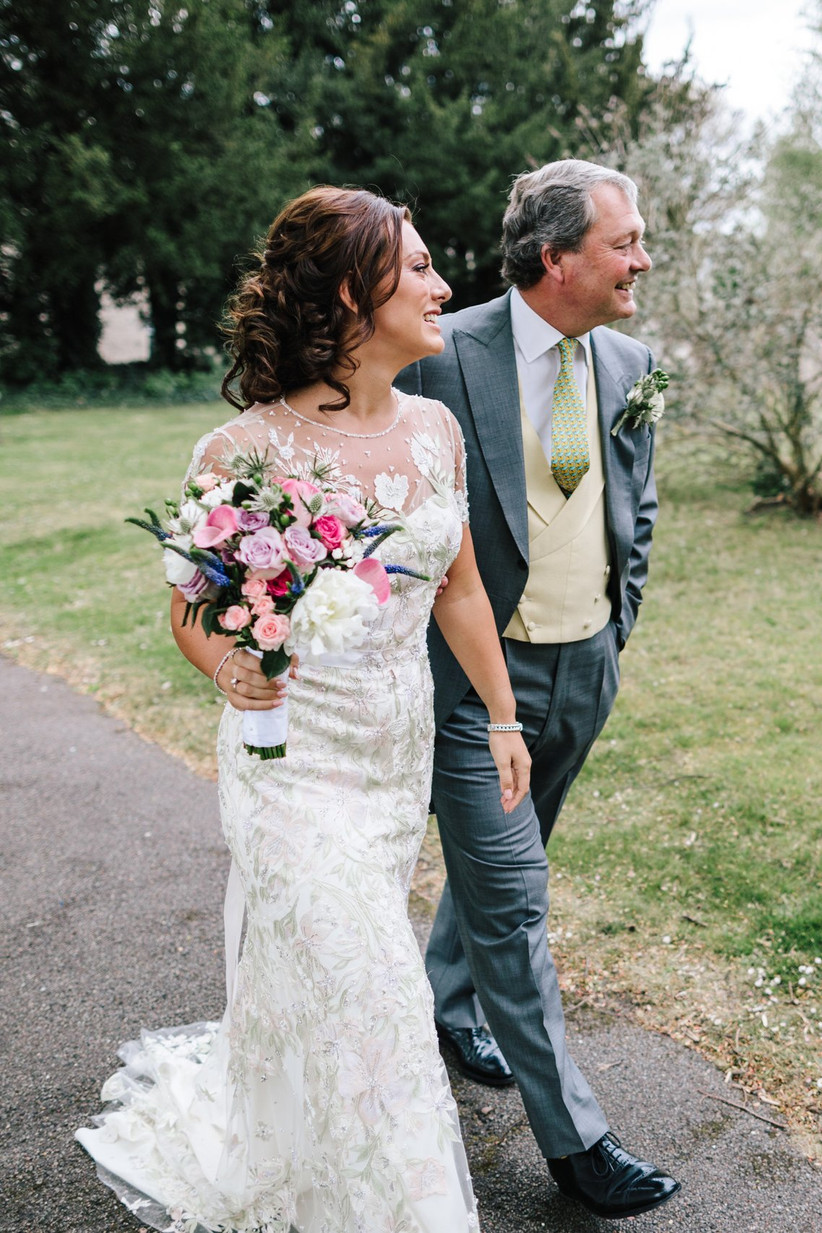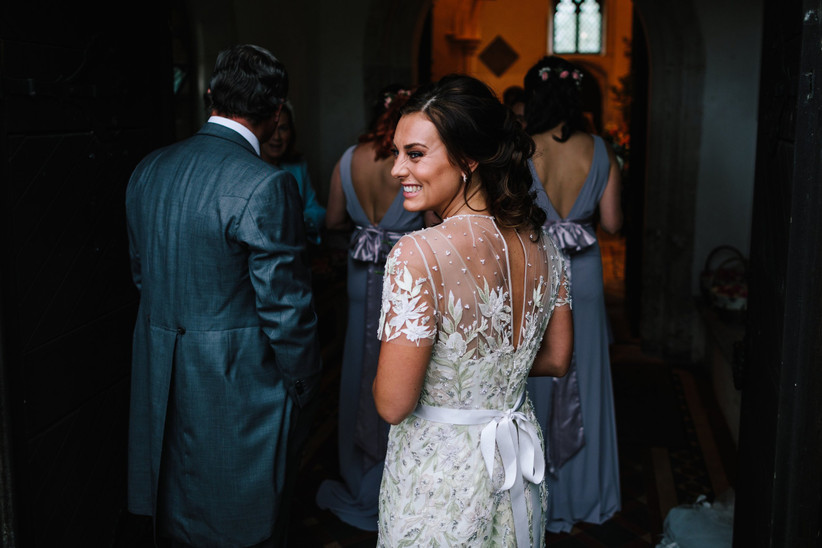 The Wedding Party
Adam wore a made-to-measure suit from Dubai, Steve Madden shoes, personalised cufflinks from Maryanne, and a Hermes tie. His groomsmen also wore Hermes ties chosen by the groom.
"I had six bridesmaids, one flower girl and one page boy. The bridesmaids' dresses were all pink from ASOS with low and bowed backs. The flower girl and page boy outfits were made to measure. I chose them with my maid of honour."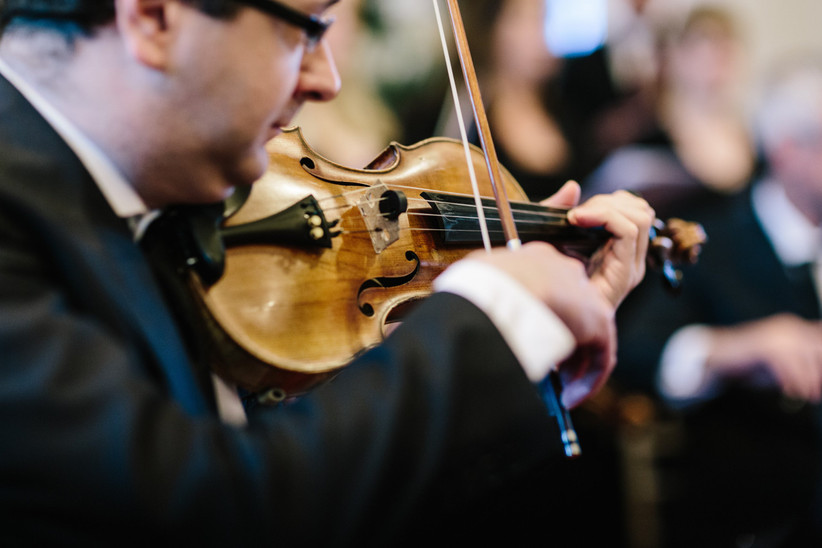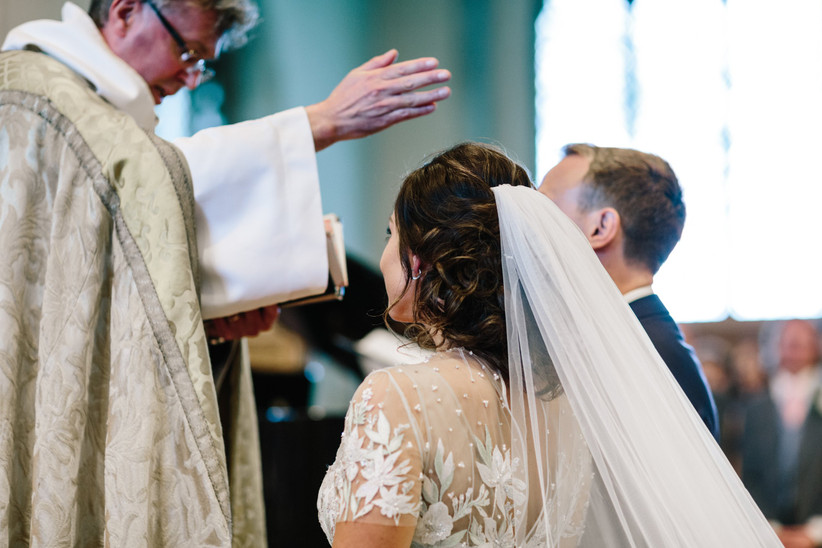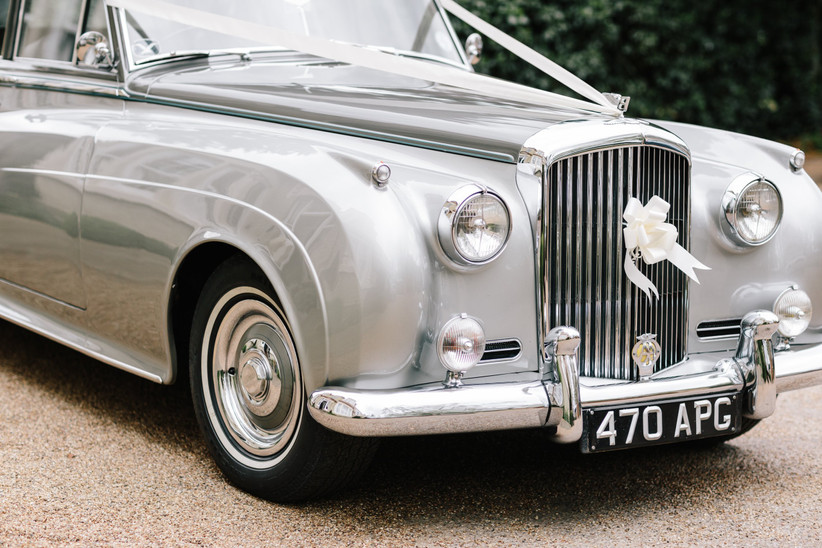 The Ceremony
The couple borrowed a "very comfortable", old-fashioned Bentley from their family friend to transport them to the ceremony. Two double-decker buses carried their guests from the church to the reception at the Grade II-listed Chippenham Park in Ely, Cambridgeshire.
"We had a religious, traditional ceremony in a church in Exning and the reception at Chippenham Park Hall.
"We had eight cherry blossom trees in the church lining the aisle and so many gorgeous flowers. I walked down the aisle to A Thousand Years by Christina Perri. Our rings were designed by us and made in Cara, a jewellery boutique in Dubai.
"We had four readings. A friend of ours, Anna Horne, wrote her own poem about how we met – she was the mutual friend who introduced us. Between every verse, she
ended with 'Oh Happy Days'. After her reading, the orchestra and choir burst into song, singing 'Oh Happy Days'. The whole church was singing and clapping, it was fantastic and really set the tone for the day!"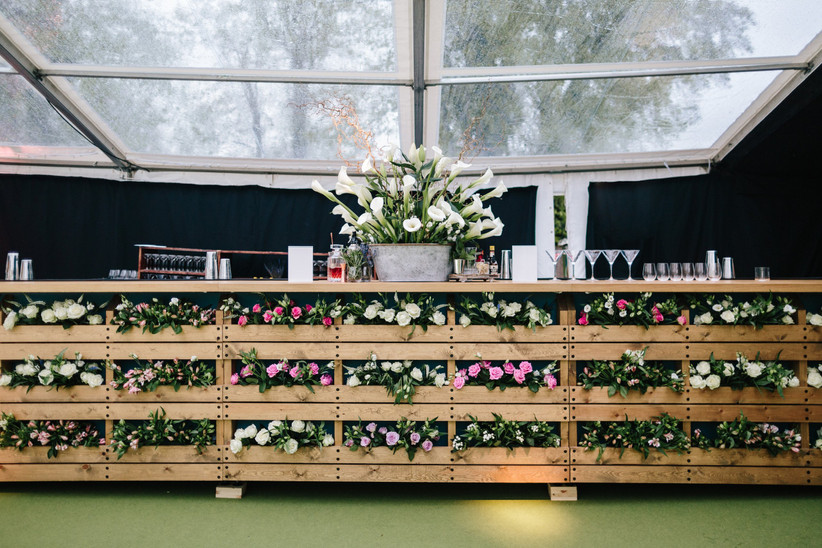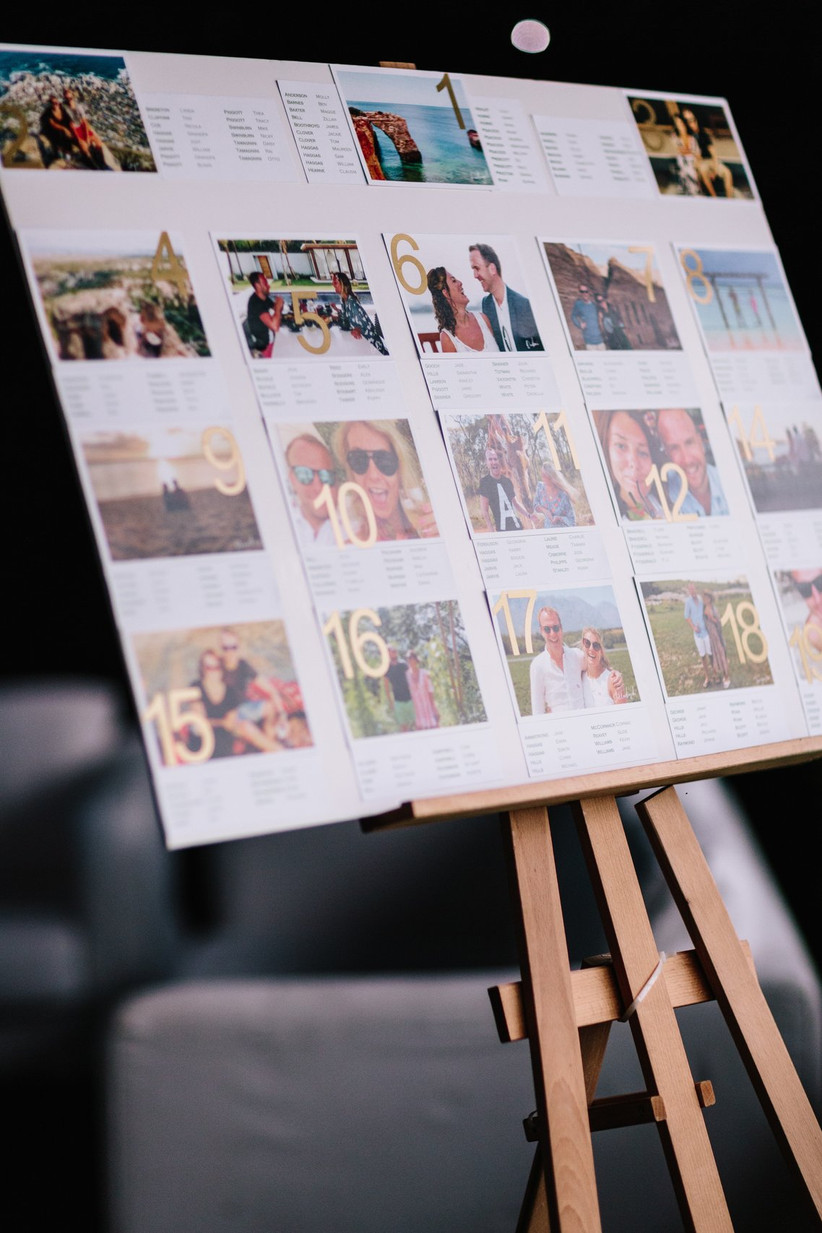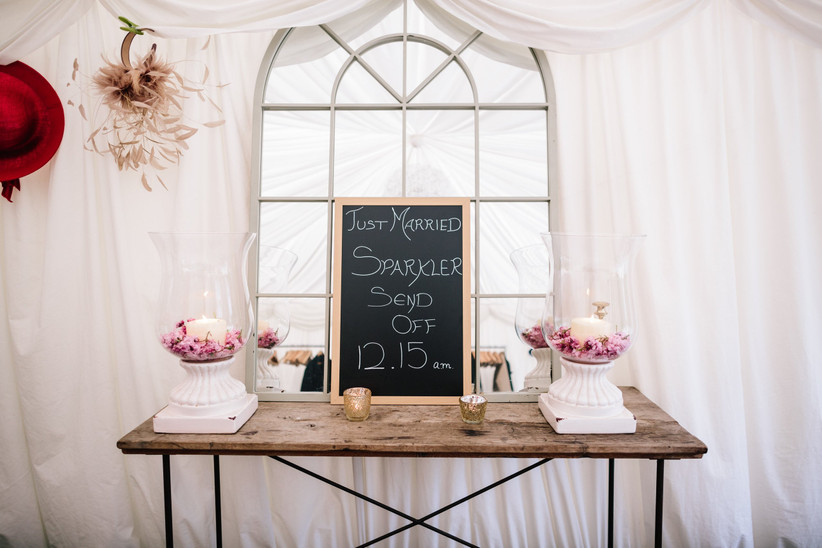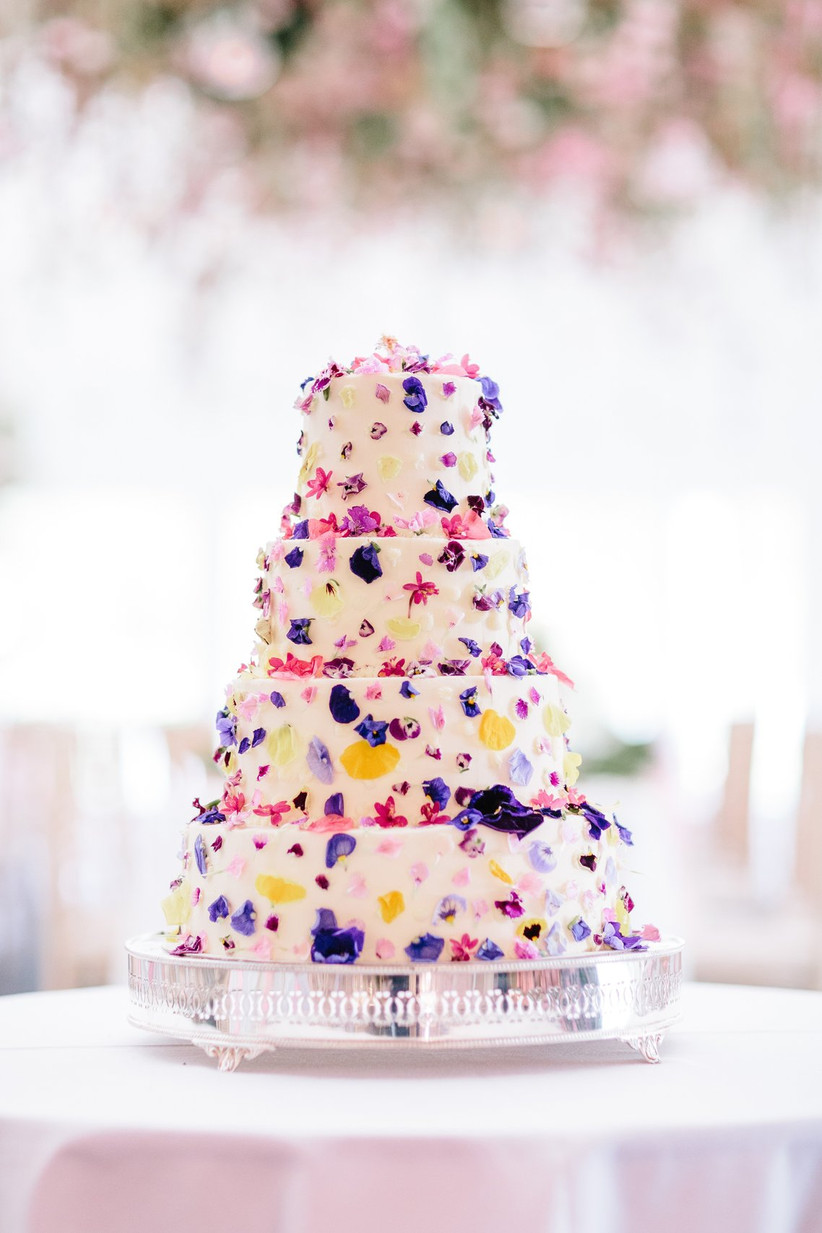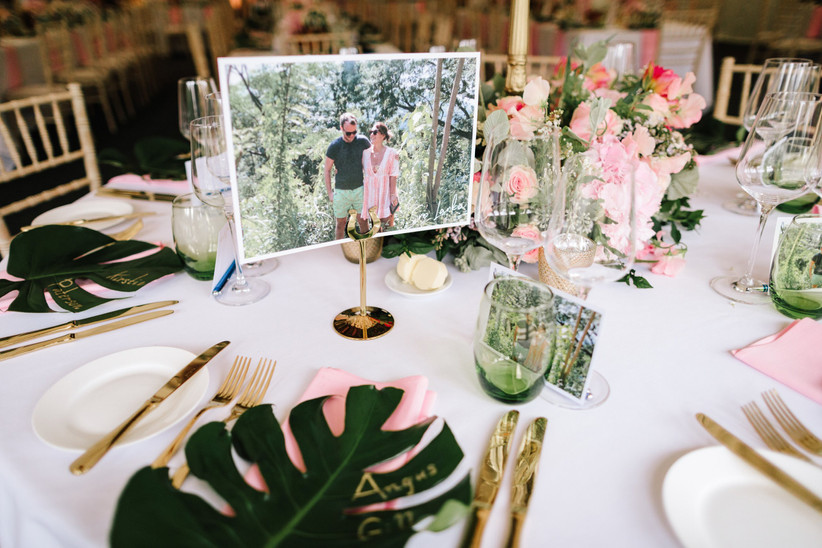 The Venue and the Food
Maryanne and Adam held their reception at Chippenham Park in a marquee which was covered in cherry blossom.
"Chippenham Park is definitely the best venue in the area! The location and the grounds are simply stunning!
"We had lots of canapés during the reception. For the meal, we started with pea and pecorino soup, then salmon gravlax, beef tenderloin with duck fat chips, then cake. We also had people dressed in jockey silks handing out Magnums and a very large cheese spread!
"We had a wedding planner, Louise Beamish, who was honestly wonderful, and my mother to help us coordinate.
"Our family assisted in their different areas of expertise. For example, my dad took charge of all of the drinks, while my brother played a big part in organising the music. My mother was the superstar though. I'm not sure what I would have done without her constant support and organisational skills!"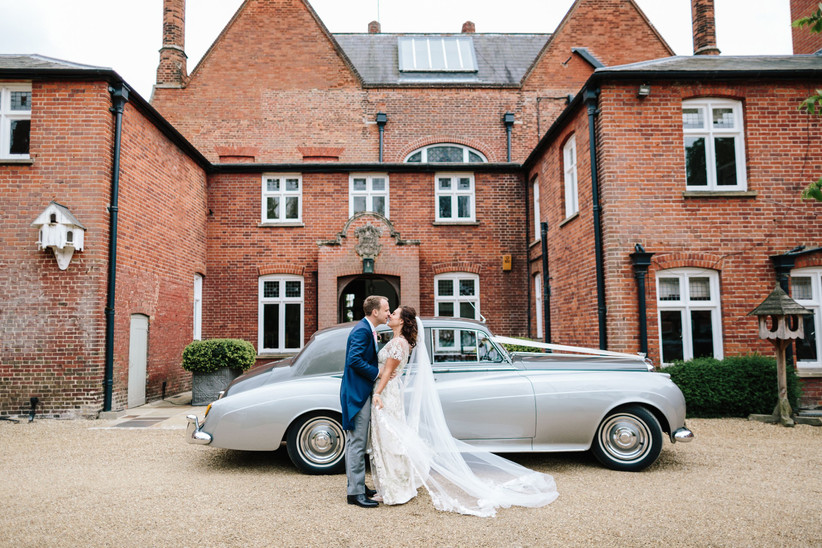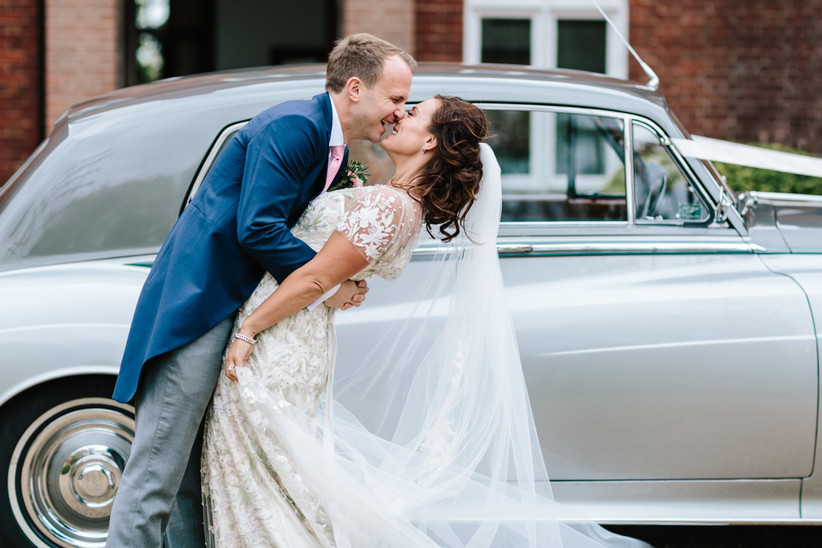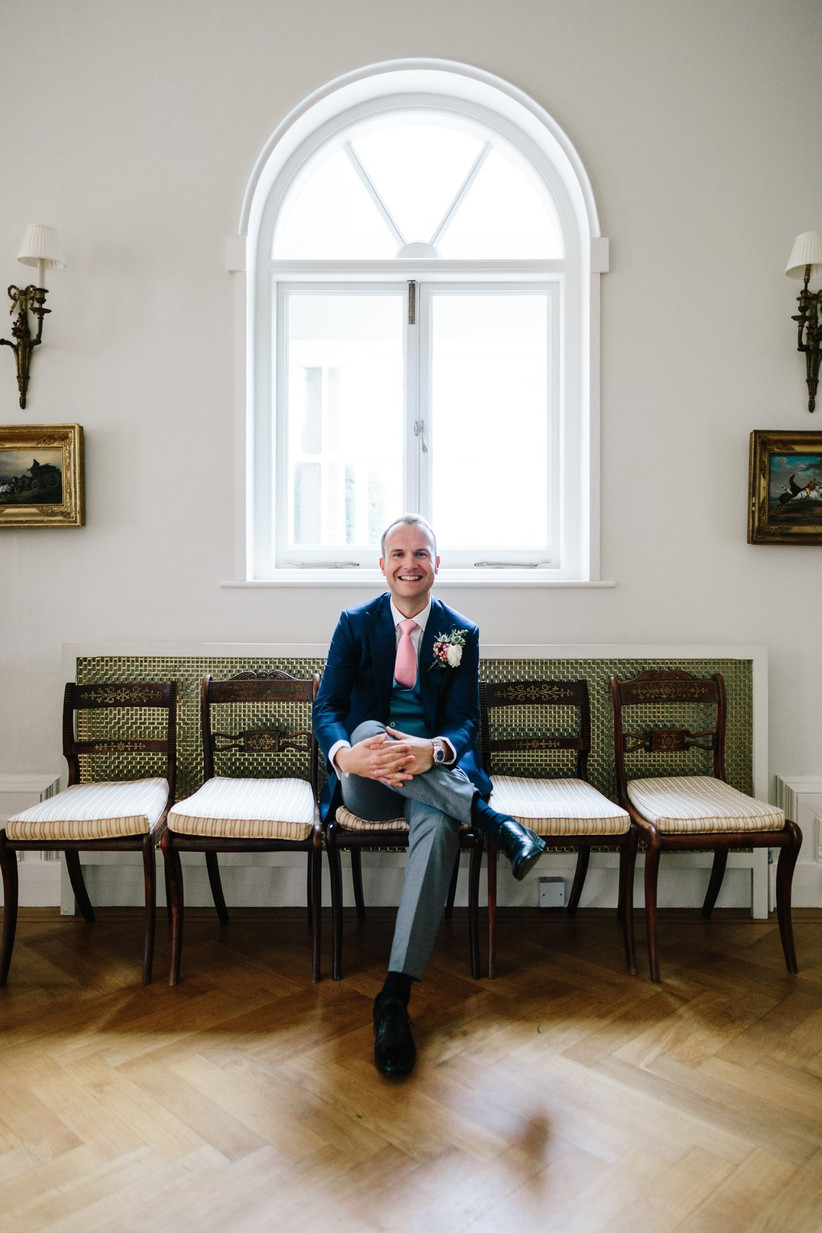 The Flowers
Maryanne and Adam decided not to pick their own flowers but chose to give their florist complete control.
"We had a florist for the church, Kevin, and a florist for the marquee, Lucy Vail. Lucy brought the entire thing to life! In the marquee, we had a mixture of trees and hanging flowers from the ceiling. It was truly spectacular! My favourite flowers were the peonies and hydrangeas – the smells were simply divine.
"My bouquet was avalanche roses in white and pink, peonies, antique pink roses in pink and white, brovardia, purple veronica, and green hypericum berries.
"We had a five-tier cake covered in petals. Each layer was a different flavour and the top two were also gluten-free! We had everything from plain chocolate to toffee and banoffee. It was made by The Hazelbury Kitchen and we served it on the night."
Favours and Special Touches
The couple focused on a travel theme for their tables and centrepieces varied from table to table.
"We had personalised stationery that a friend of ours designed from scratch in line with our colours.
"As favours, we gave guests postcards and pens. The title at the top of the table plan stated 'Where are you going tonight?' and each table was named after a different location we had visited (with postcards of pictures we had taken).
"For example, our table was called 'Eating Peri Peri chicken in Portugal' and another was 'Diving in the Maldives'. Each guest was asked to write up a message on the postcards and post them through the London letterbox in the corner of the room. We haven't gone through all the postcards yet but what I have read is hilarious!"
The Entertainment
Maryanne and Adam hired a music director for their church ceremony and shipped in a grand piano from Boston to provide an unbelievable choir and orchestra entrance.
"We also hired The Arts Club House Band. We chose them for their amazing energy!
"Our first dance was Crazy Little Thing Called Love by Queen. We are a bit Queen mad at the moment! We had indoor fireworks surrounding us when we did our first dance!
"At the end of the night, we left the wedding in a golf cart."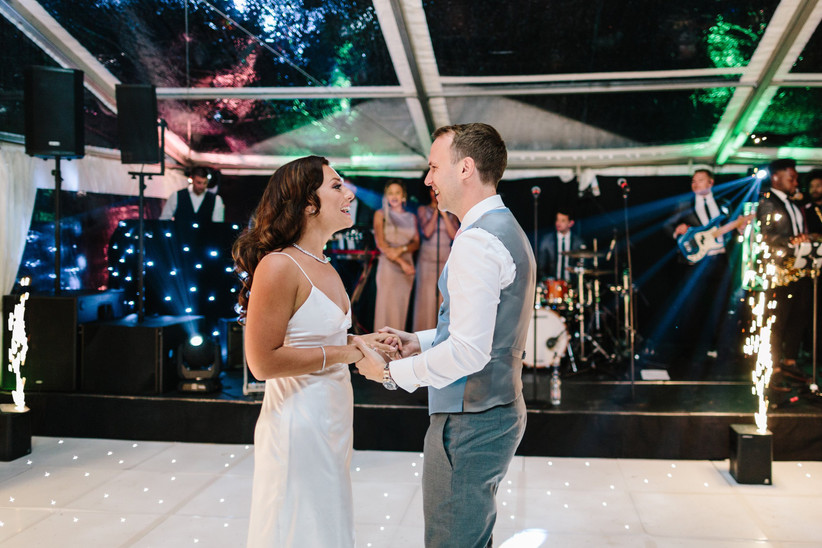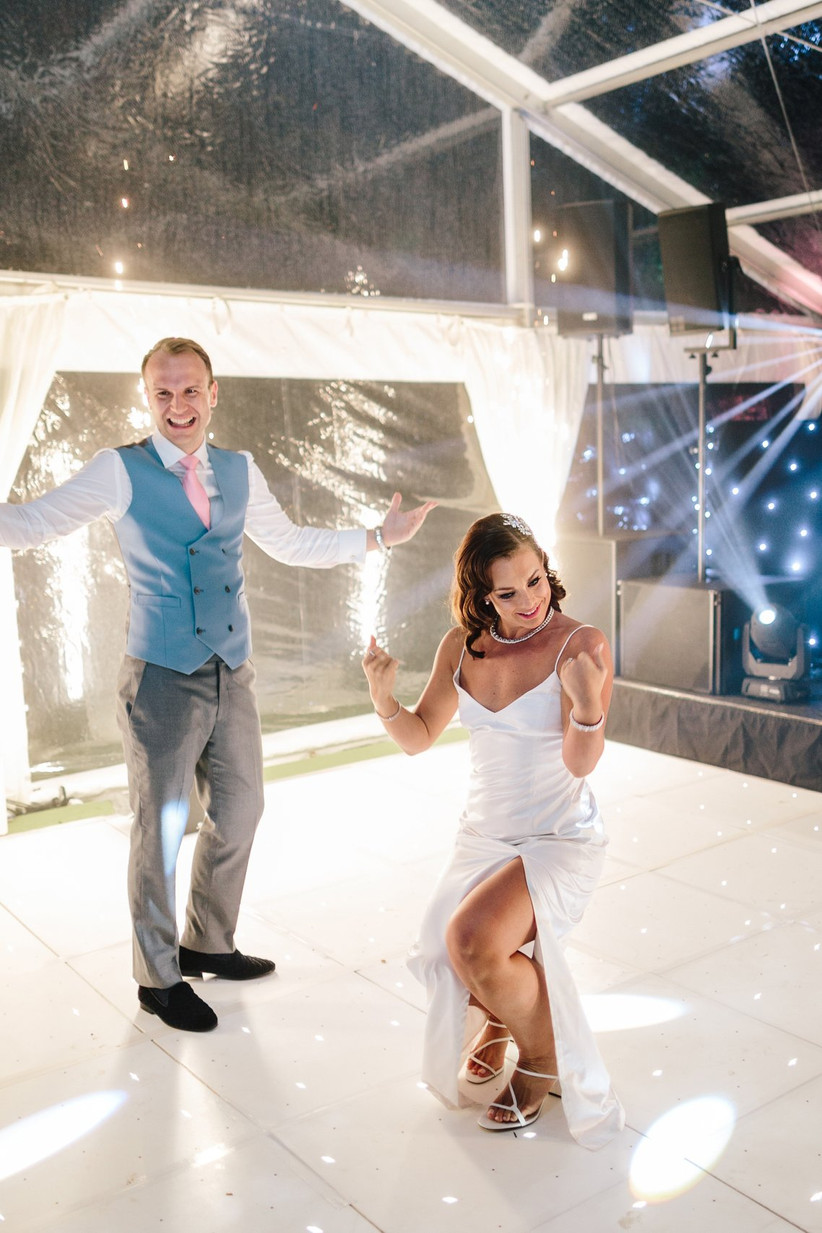 The Honeymoon
For their honeymoon, the couple went to Amanzoe in the Greek Peloponnese. Adam planned the entire trip as a surprise for Maryanne.
"I have been obsessed with the Aman brand for years and Amanzoe has always been at the top of my Aman bucket list. It was honestly a dream come true!
"We also went on a mega-moon, as I like to call it, in July and August to Peru and Mexico. We planned the mega-moon together. It was beyond amazing.
"My advice for couples planning their wedding is to enjoy it – be present in every single moment and take time to drink in your surroundings. Also, don't let the little things get to you pre-wedding, it will be the best day of your life regardless of what colour the flowers are or whether it rains or not (it rained on our big day and it didn't make a bit of difference!)"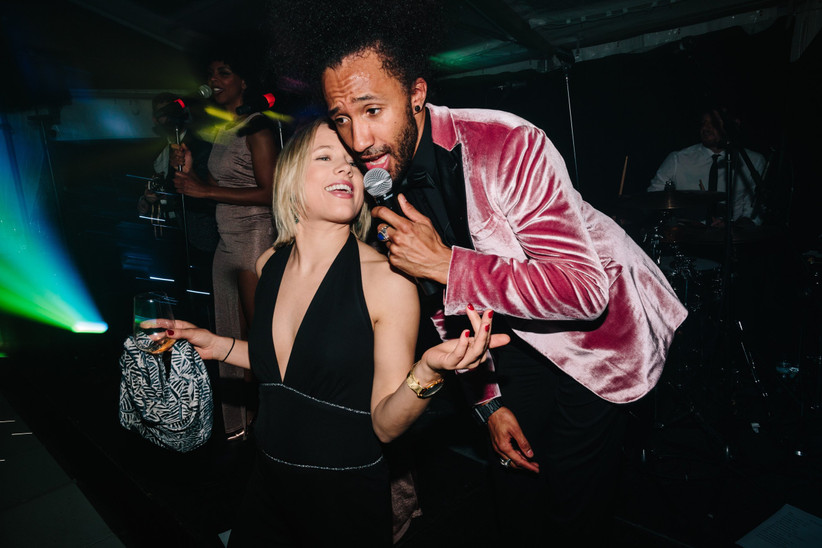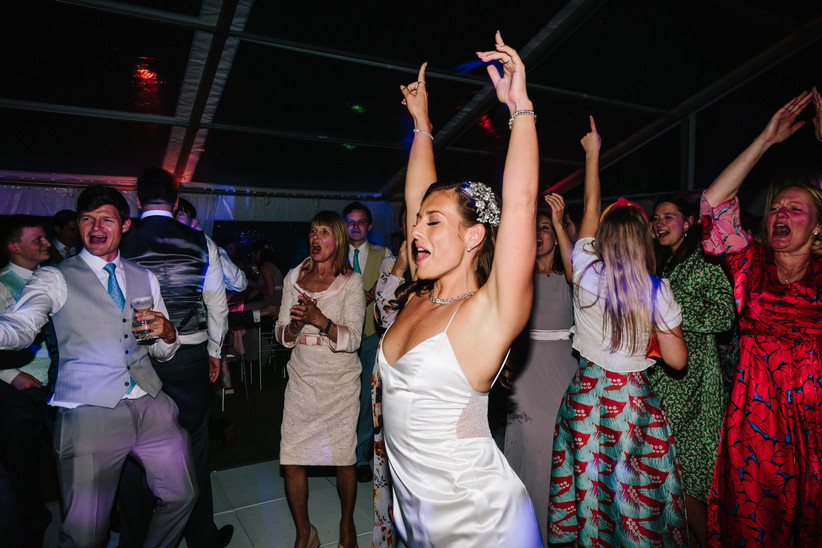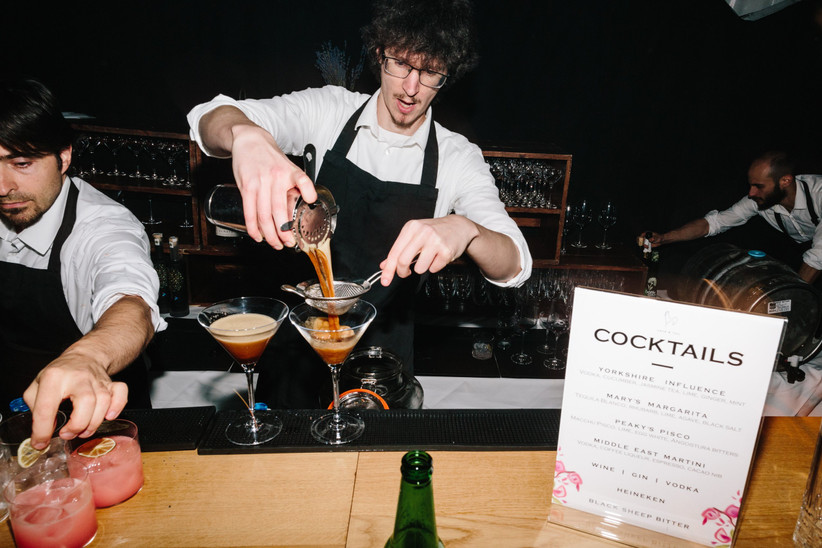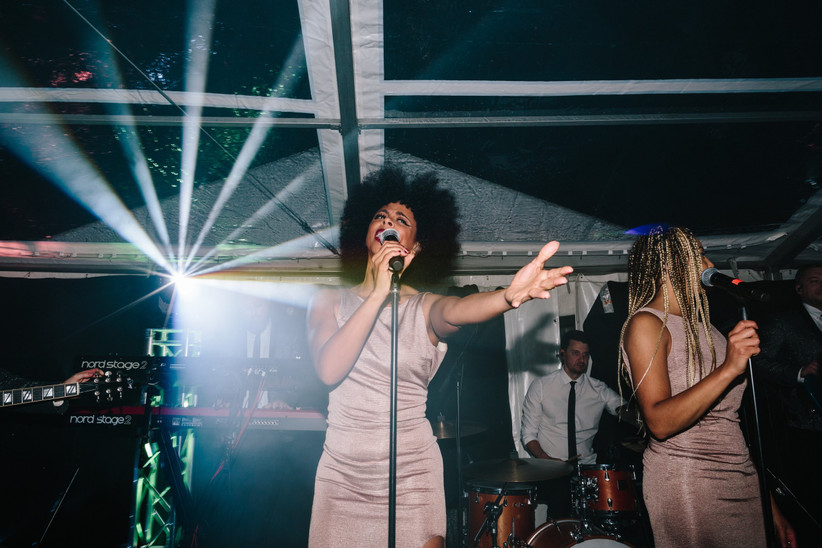 Suppliers
Photographer: Nick + Maria
Reception Venue: Chippenham Park Hall
Wedding Dress: Jenny Packham
Shoes: Oscar de la Renta
Makeup and Hair: Botias
Bridesmaid Dresses: ASOS
Florist: Lucy Vail Floristry
Wedding Cake: The Hazelbury Kitchen
Groomswear: Hermes and Steve Madden
Wedding Planner: Louise Beamish
Rings: Cara
Entertainment: ALR Music, The Arts Club House Band
Gift List: The Wedding Shop
Glassware, Cutlery, and Plateware: A Place Setting
Glasses: Banqueting Hire
Marquee: Cambridge Marquees
Disco: Flame Entertainments
Cocktail Bar: Cock & Tail
Fireworks: Dynamic Fireworks
A huge thank you to Maryanne and Adam for allowing us to feature their stunning big day!