Real Covid Wedding: Sarah and Ryan, Oldwalls Gower near Swansea
The wedding may been smaller than they'd hoped, but Sarah and Ryan wouldn't change a thing about their summer celebration amid the wild natural beauty of the Gower Peninsula. They even managed to give their guests a very special surprise...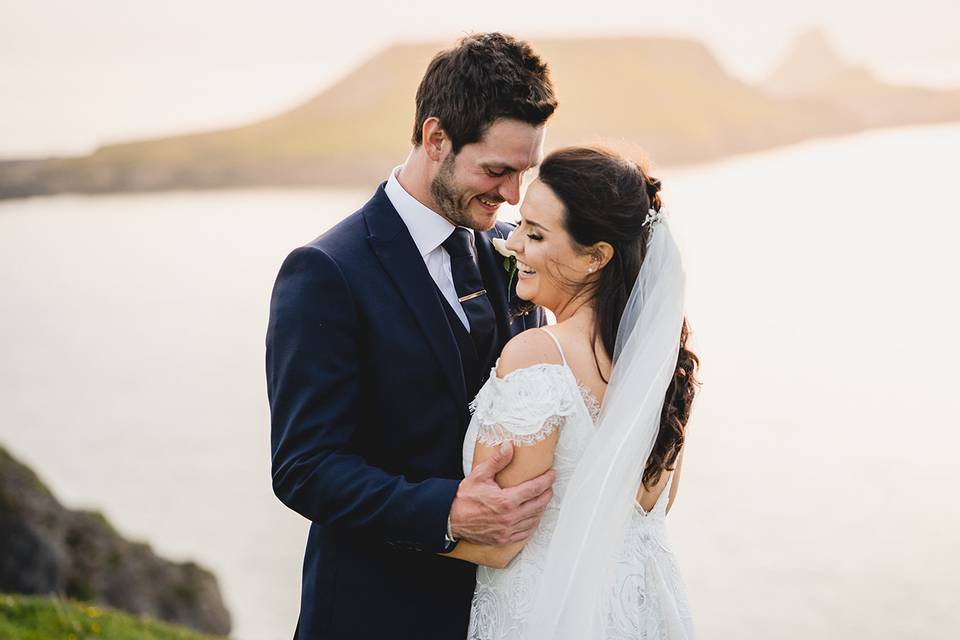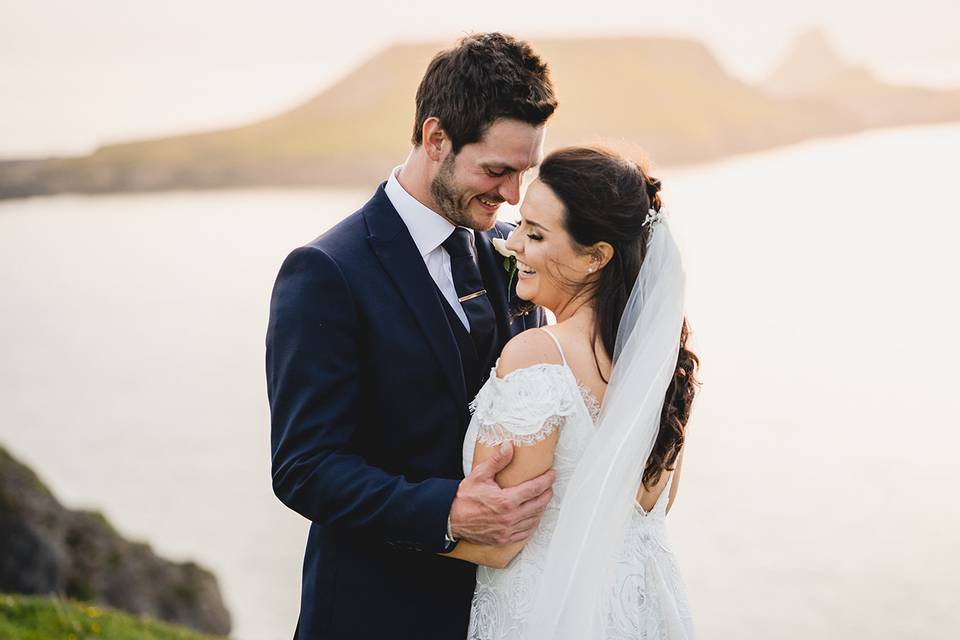 When Ryan first messaged Sarah on a dating site, she made him wait two weeks for her reply. "It was worth the wait," she says. "Look where we are now!"
A fun first date led to more dates, and the couple ended up moving in together. After a romantic picnic proposal in their back garden, Sarah and Ryan began planning a wedding with 75 guests. Everything was falling into place: they found their dream venue on the Gower Peninsula, one of the most beautiful places in Britain; Sarah chose a gorgeous dress; and they put together a wonderfully fresh and sophisticated décor look.
And then, that sadly familiar story: the Coronavirus pandemic hit.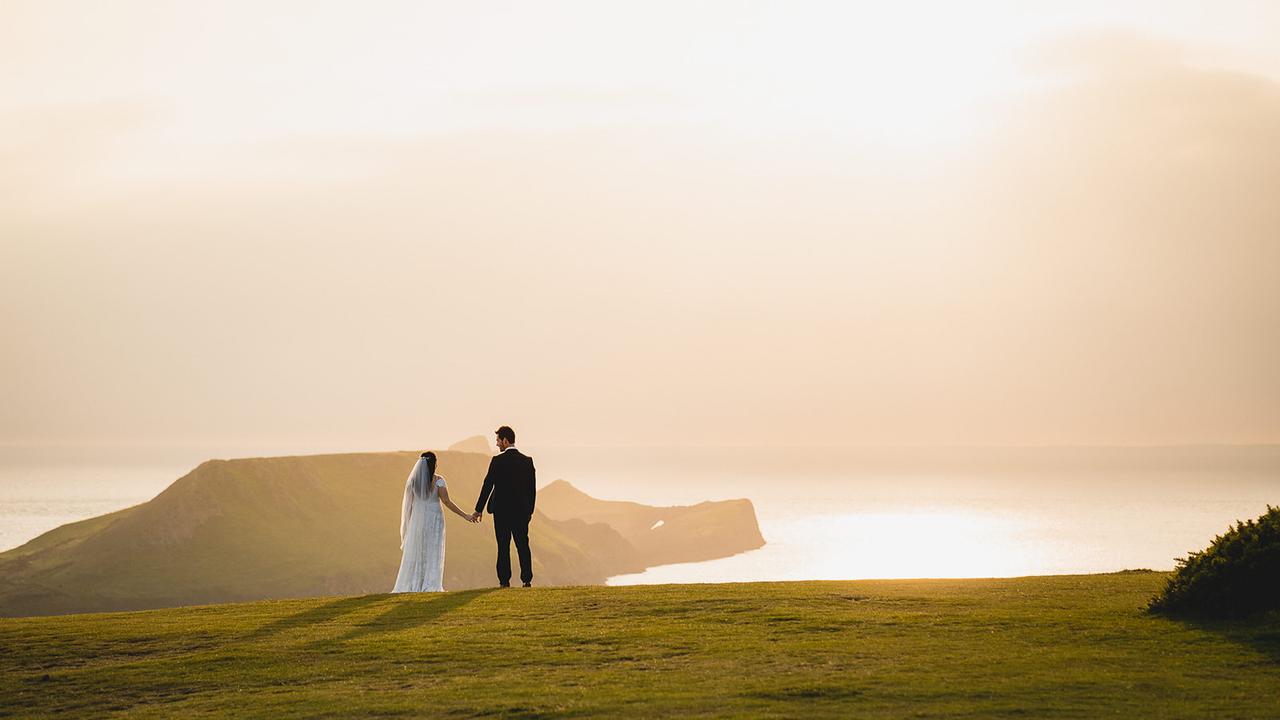 "We weren't even sure if our wedding would go ahead," says Sarah.
Luckily, their venue, Oldwalls Gower, went above and beyond to help them put together a wedding that felt just as special as their original plans. When restrictions eased in the summer, Sarah and Ryan became husband and wife - and they say they wouldn't change a thing about their day.
Photography by Lewis Fackrell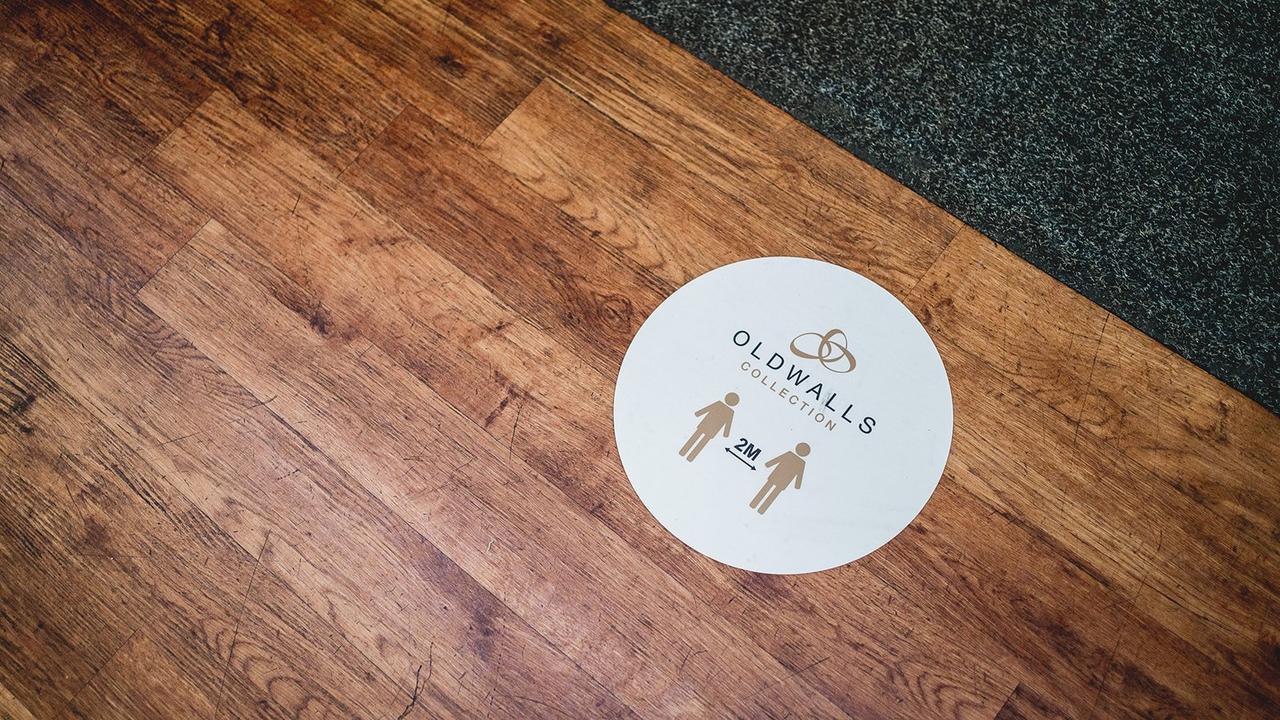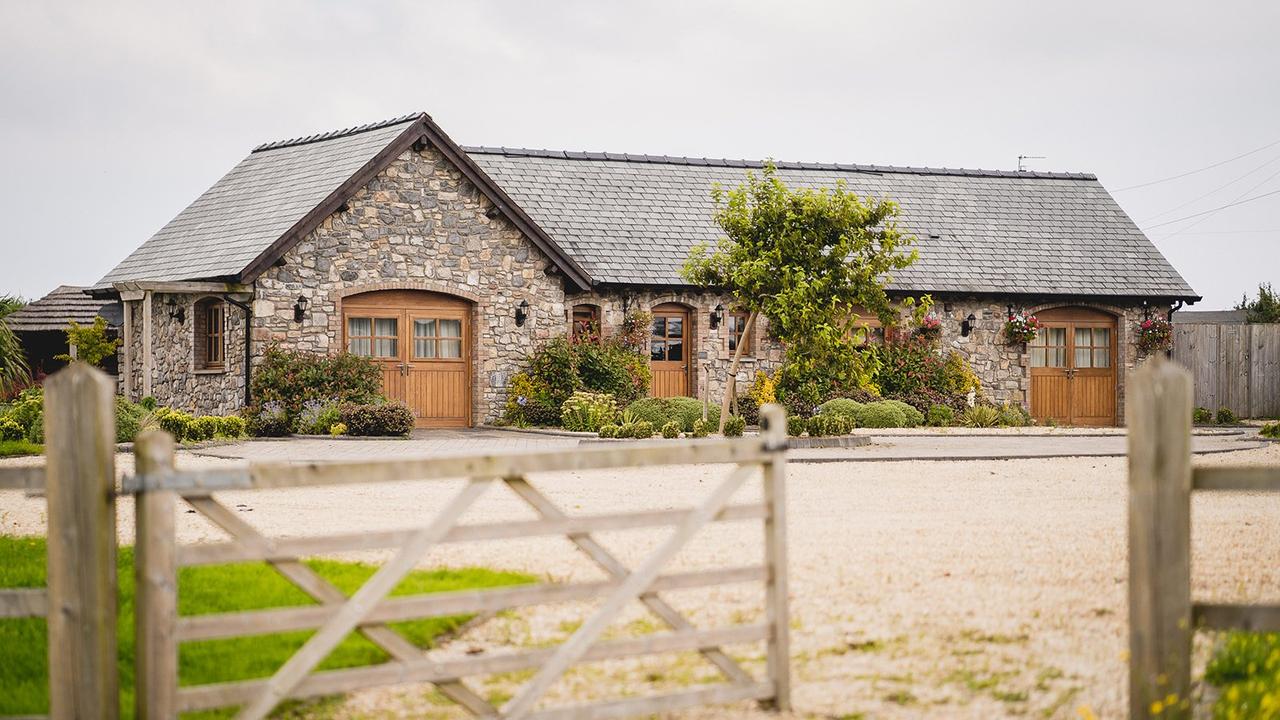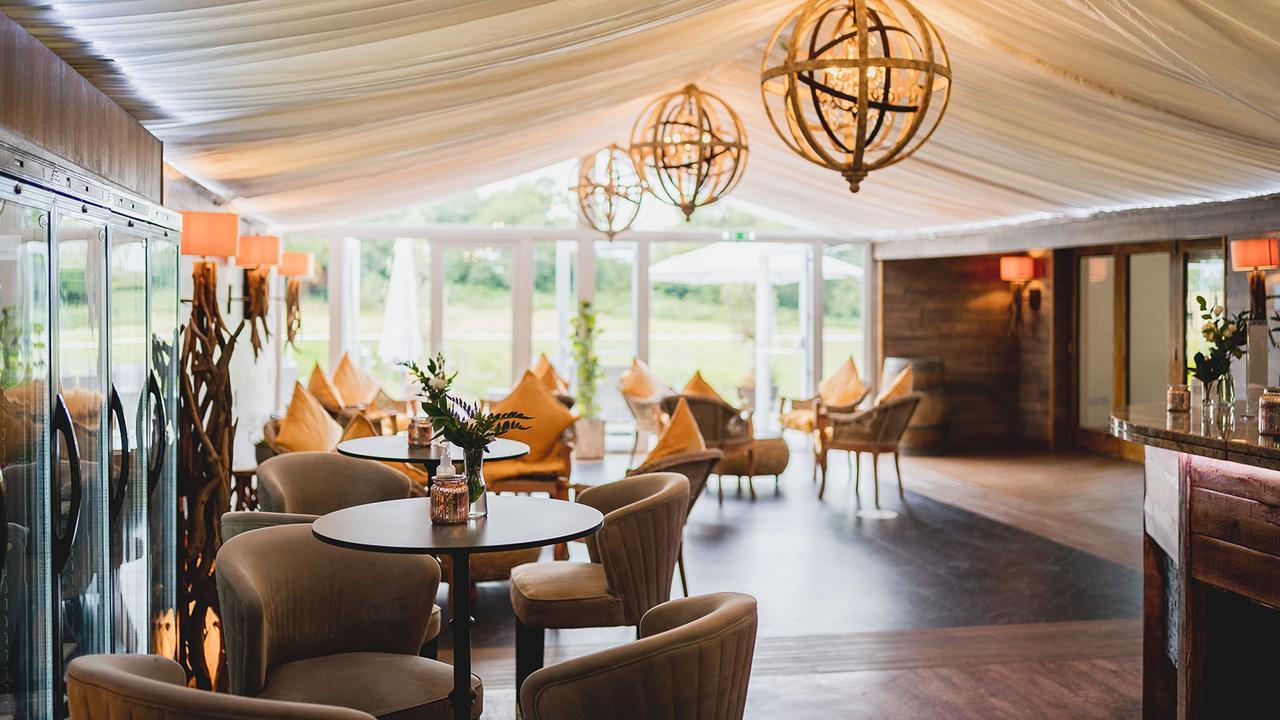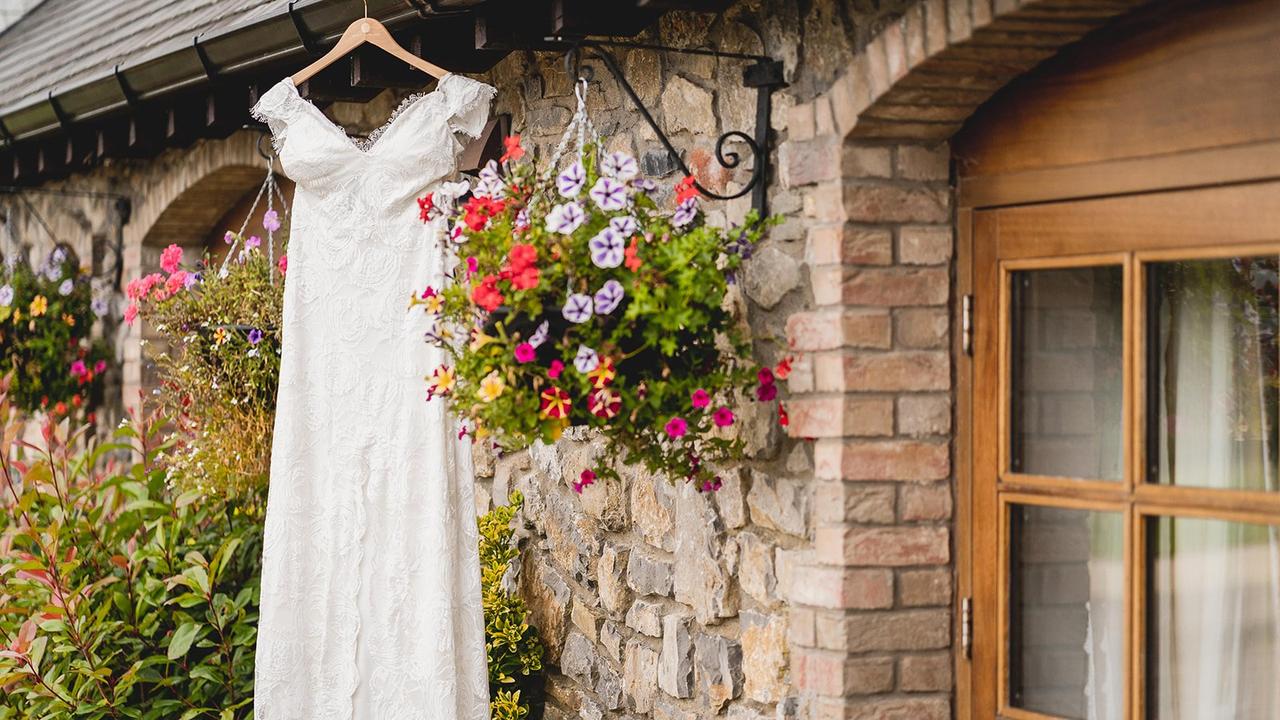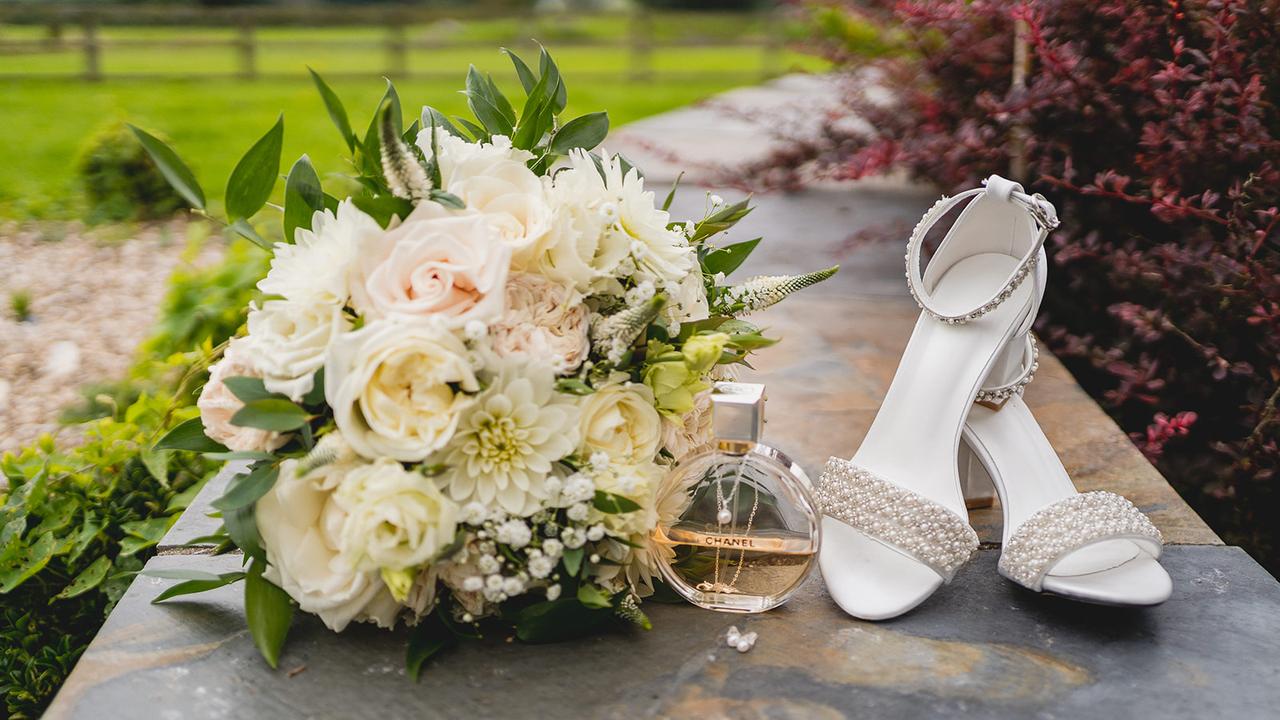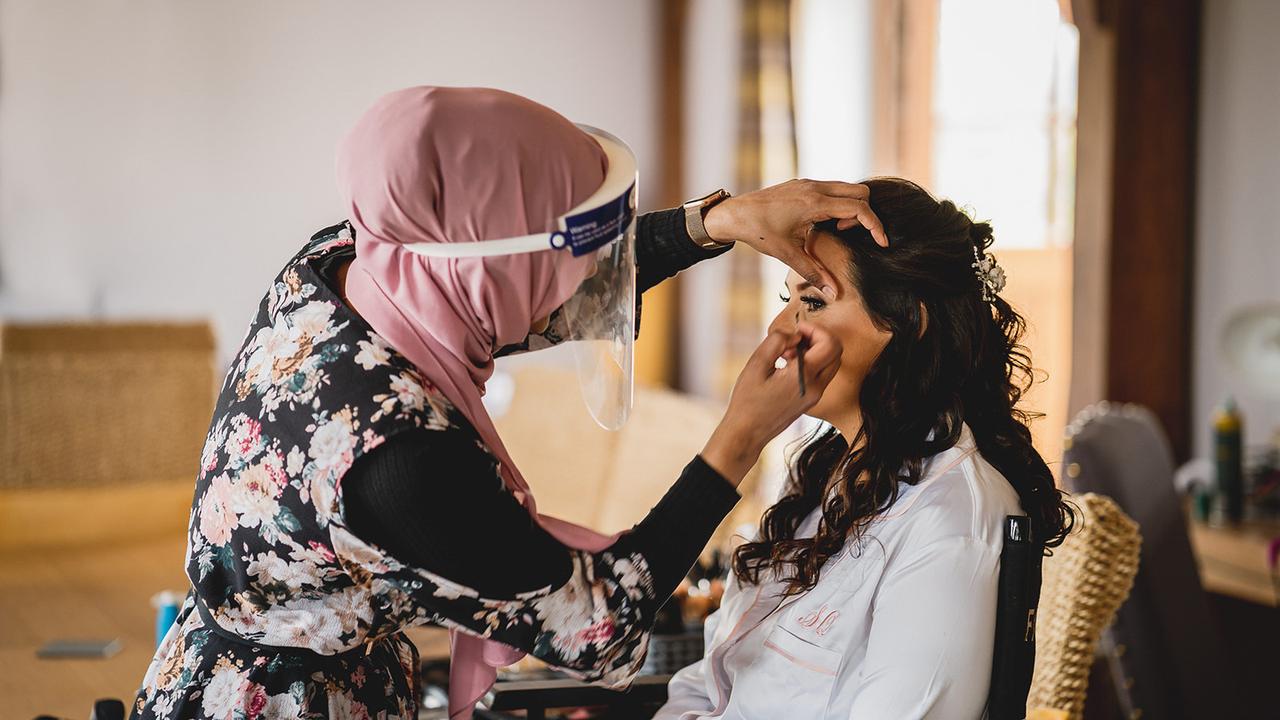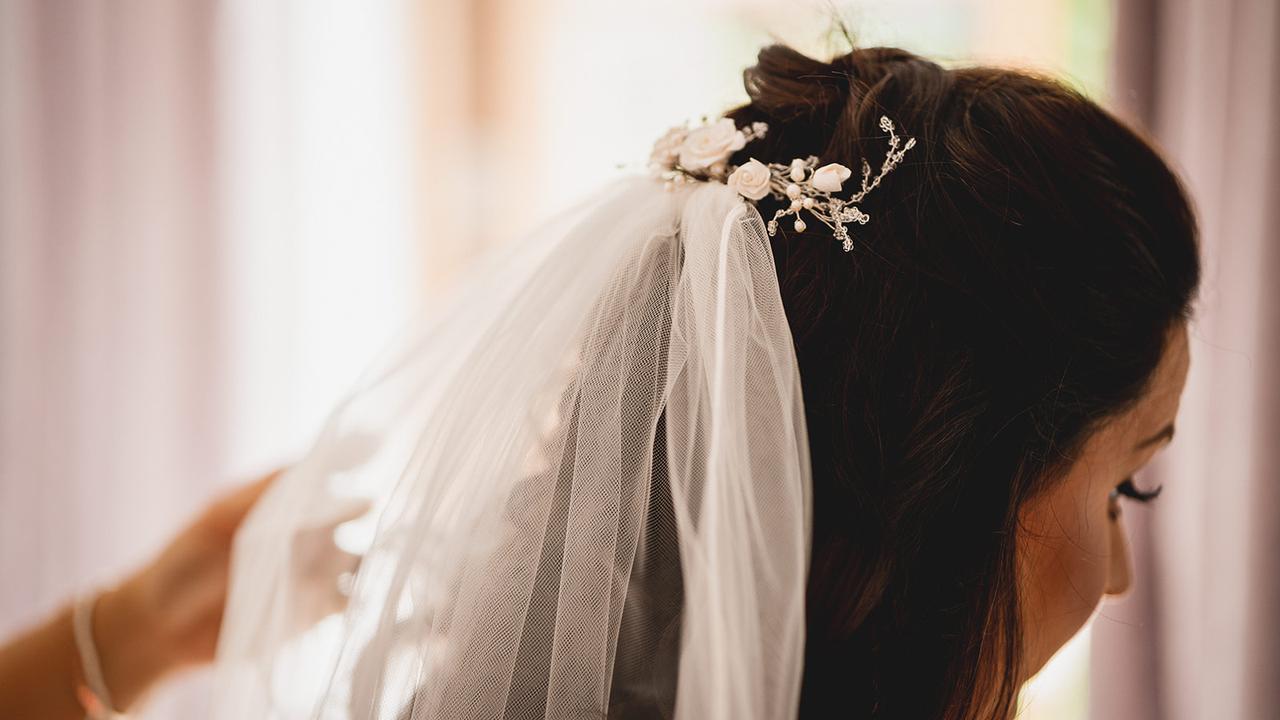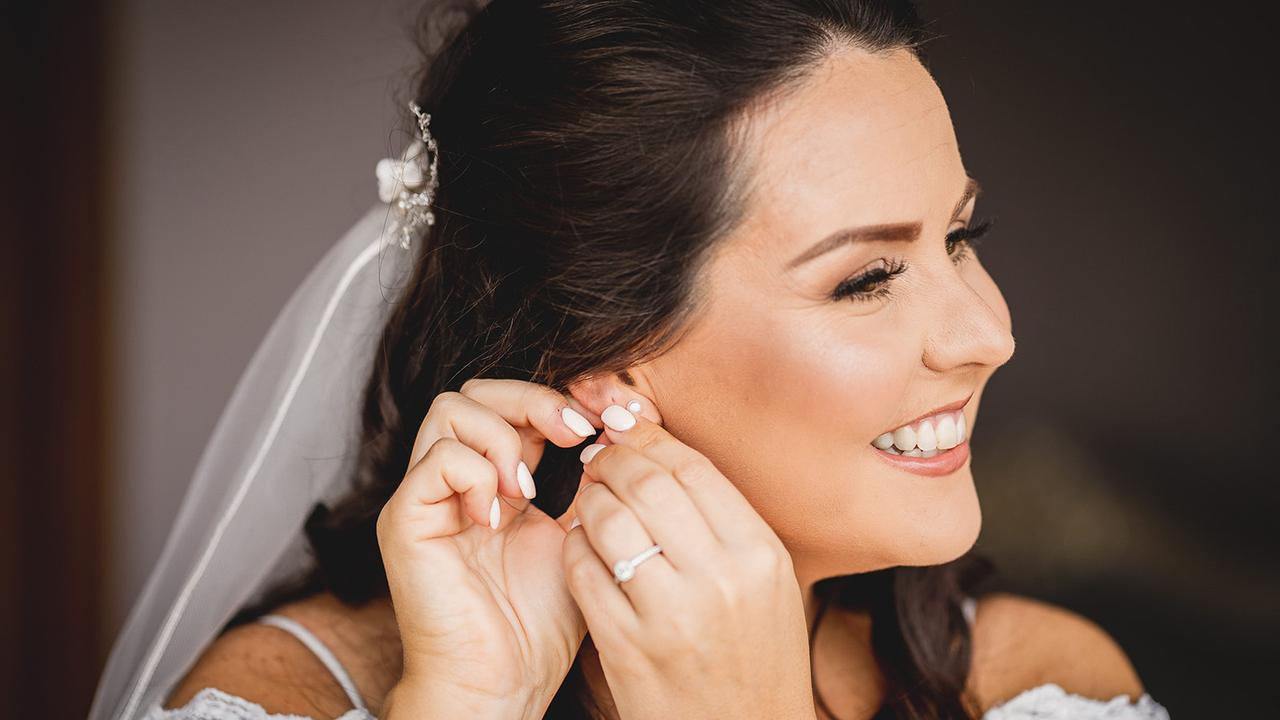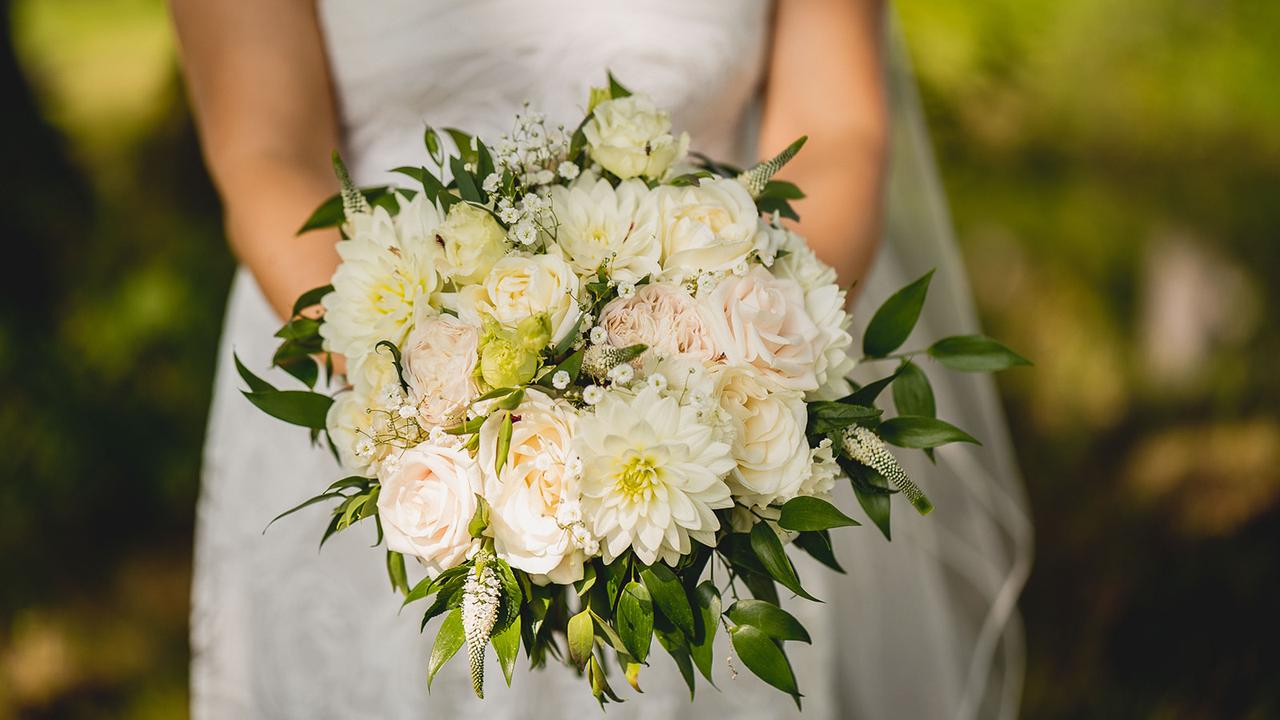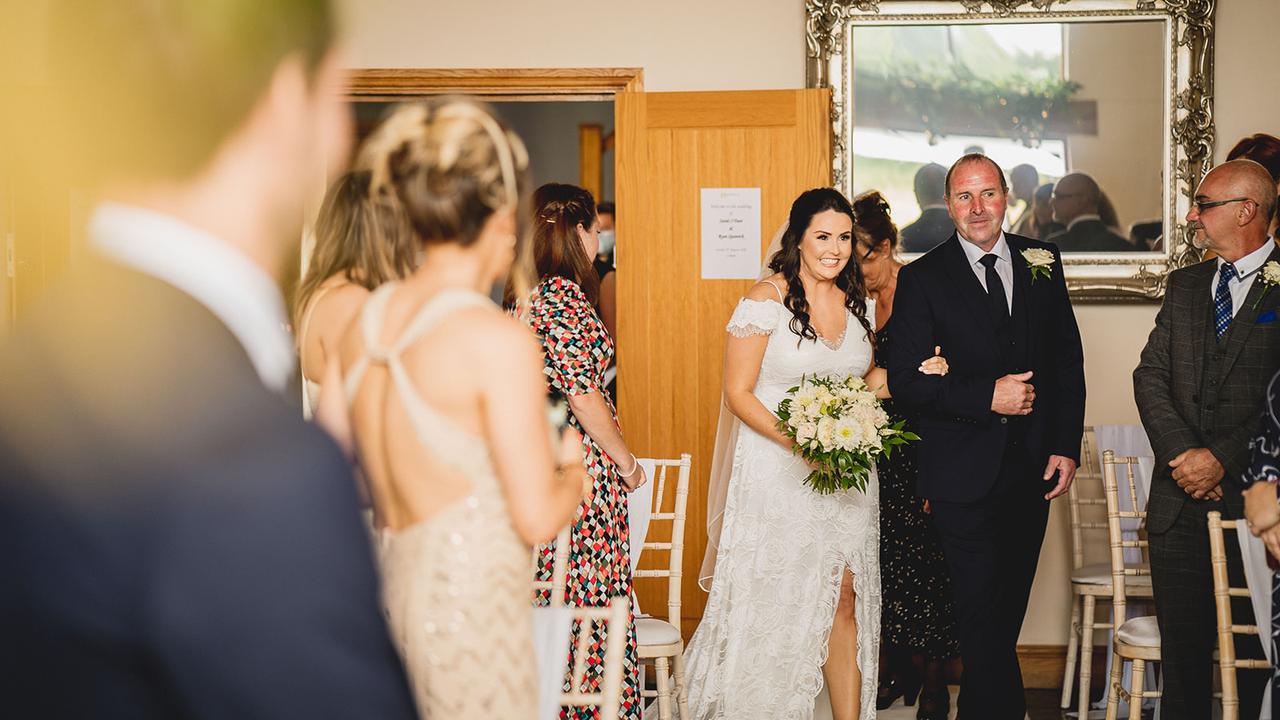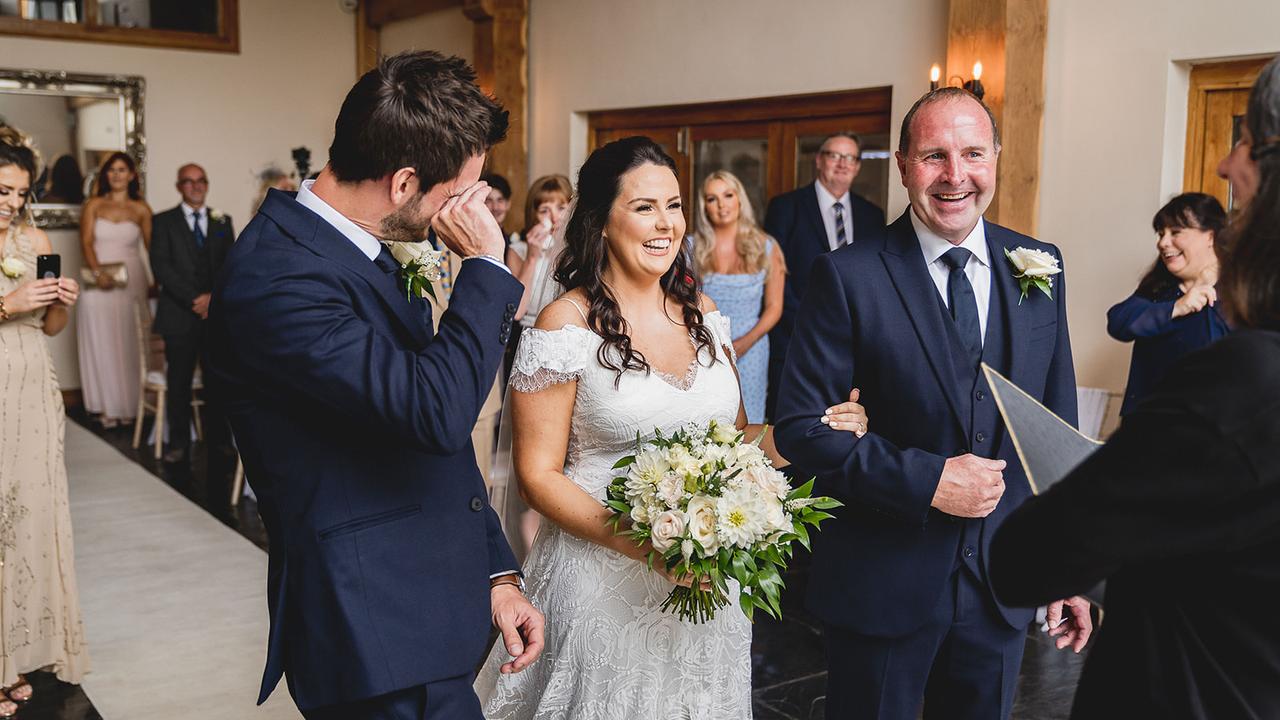 The Wedding Dress
"I was looking though Instagram at dresses and it was actually Ryan who spotted this lovely dress," says Sarah. "It was from Grace Loves Lace so we had a look on their site and booked an appointment in London. I tried on the dress that Ryan had spotted in the photo along with a couple of others. I loved how the dress was free flowing, it was perfect."
Sarah's friend did her hair, adding a pretty headpiece from Eden B, while makeup artist Farhana Ali created her beautiful bridal beauty look.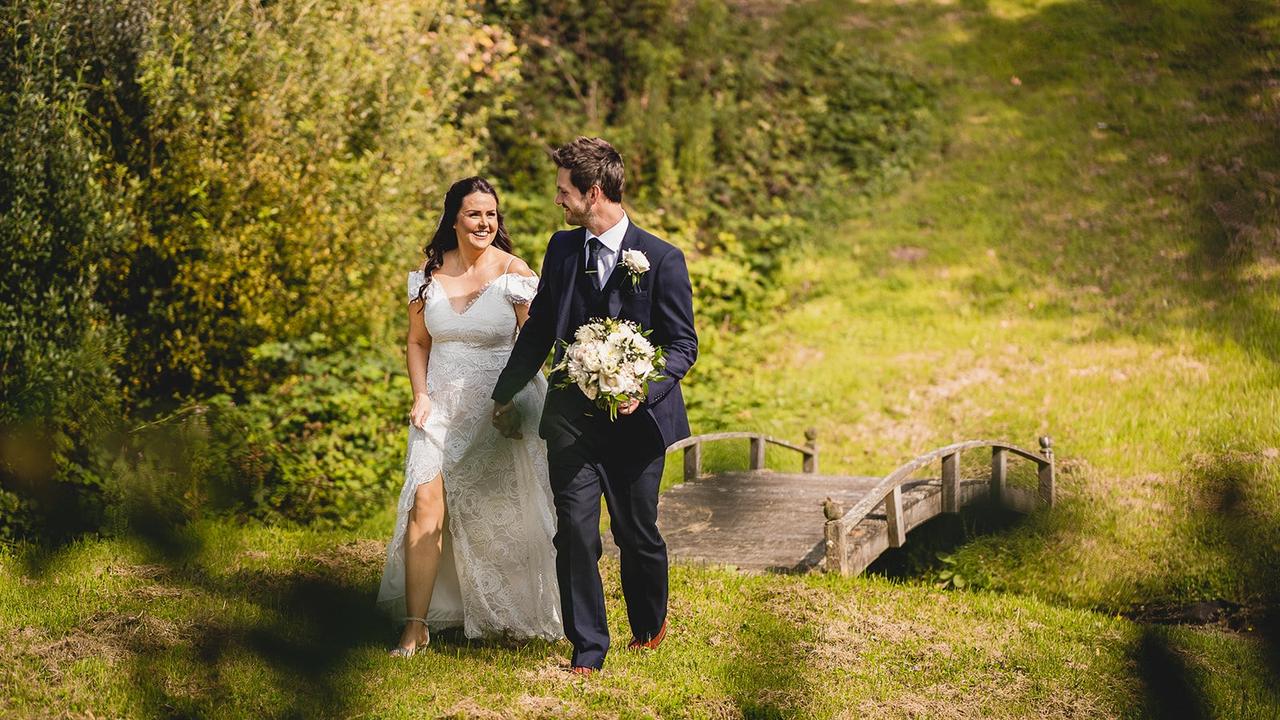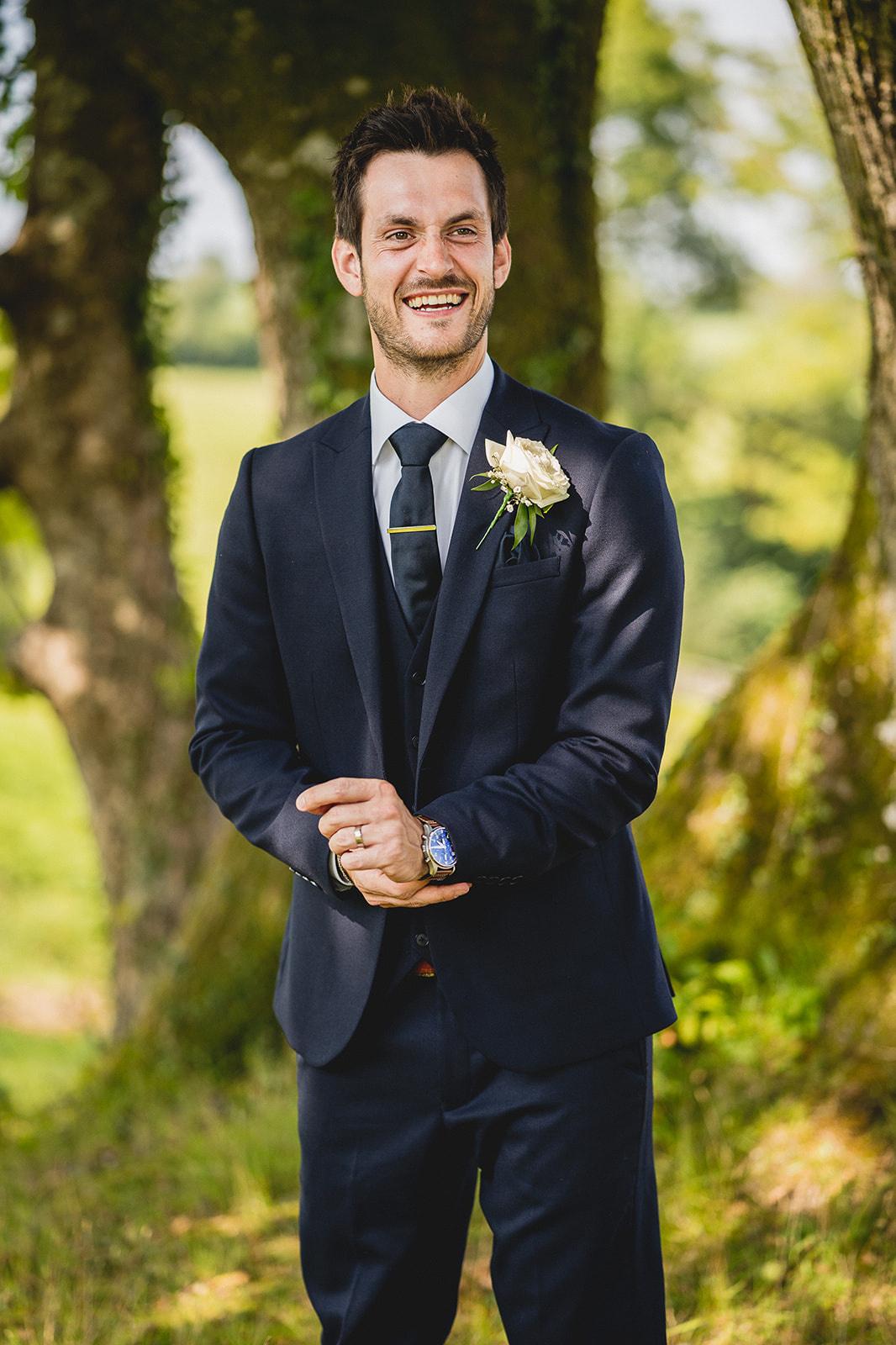 The Groom's Suit
"My groomsmen and I wore dark navy, 3-piece suits (white shirt and navy tie with a tie pin) paired with Jeffrey West shoes," says Ryan. "My dad lent me his 30 year old pocket watch too."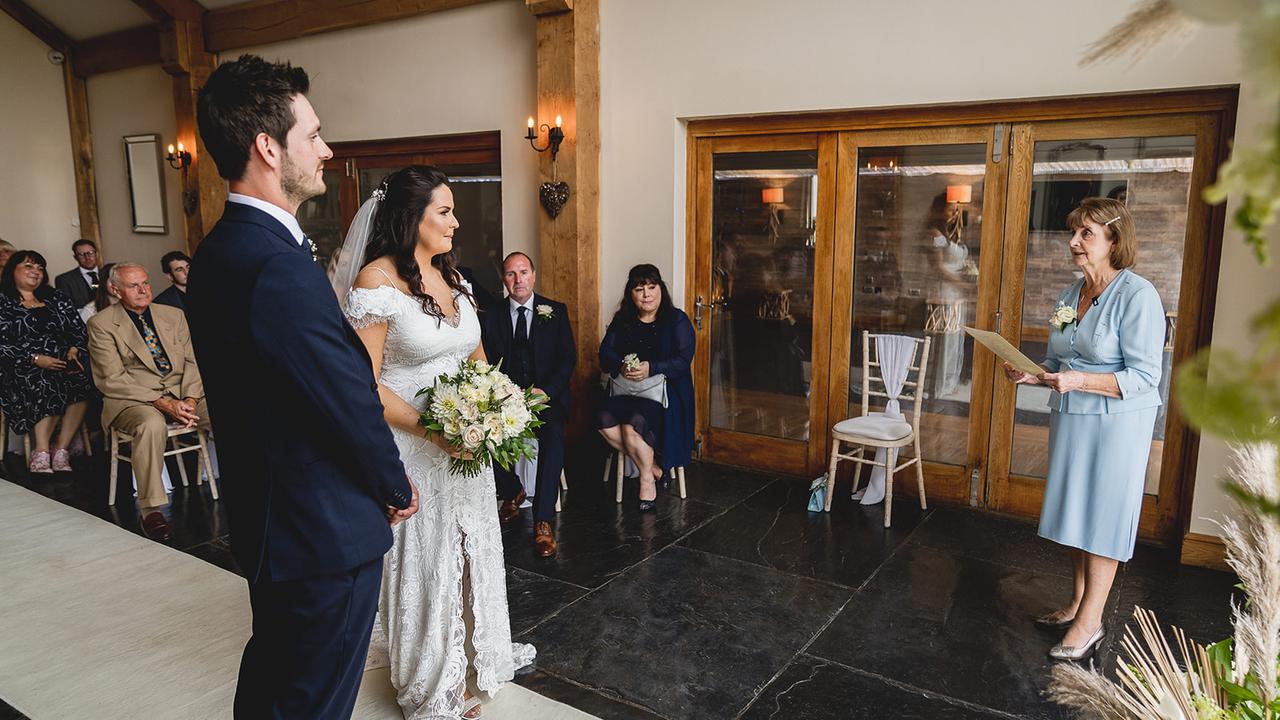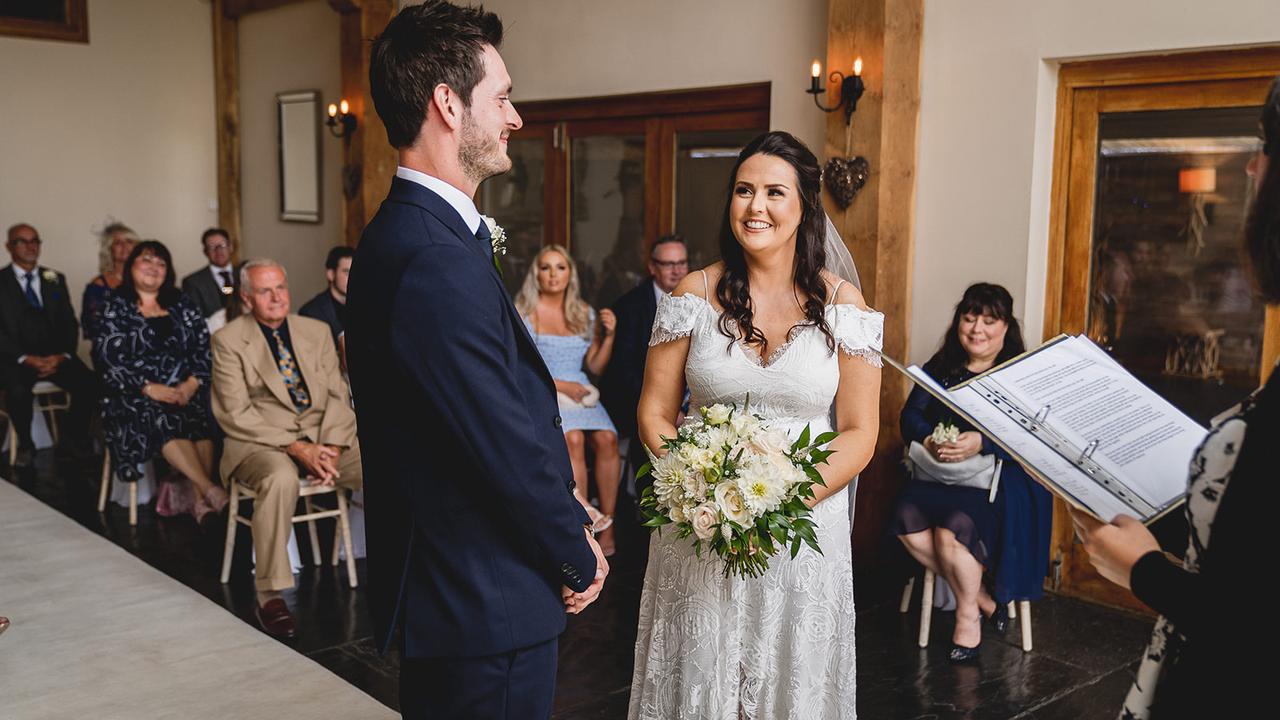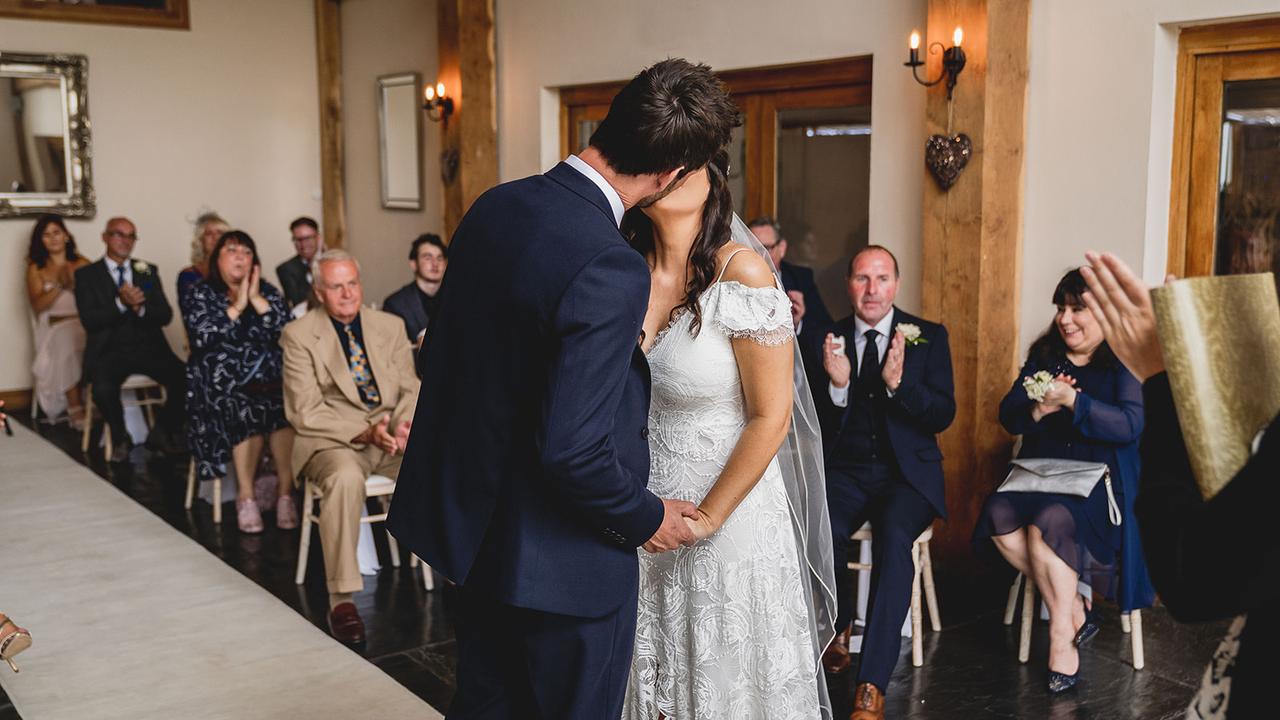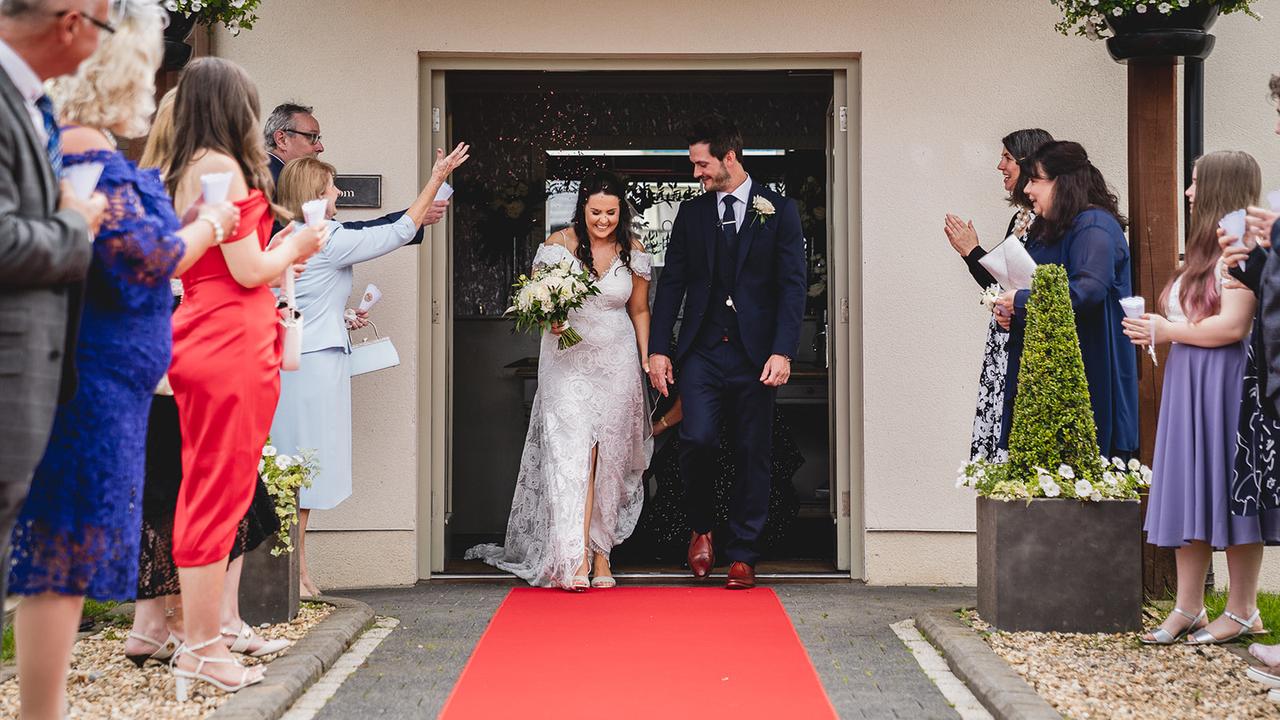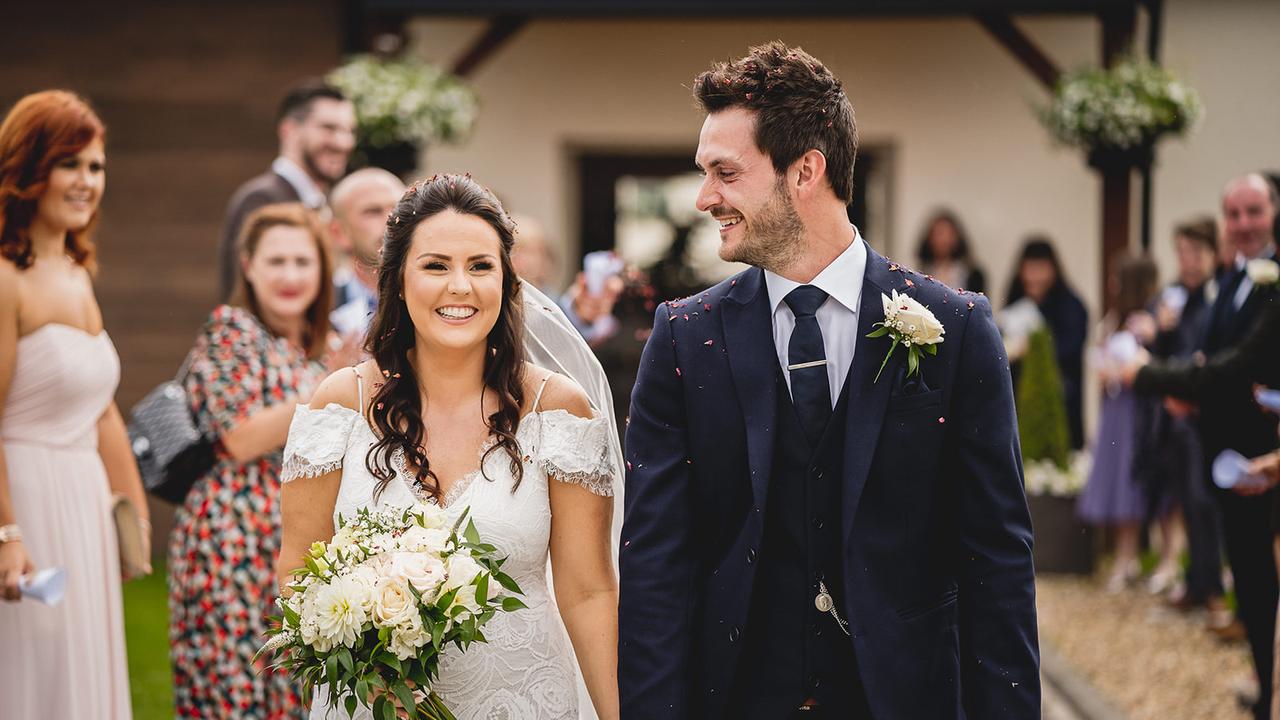 The Ceremony
Ryan and Sarah decided on a clean, contemporary look for the ceremony, with plenty of greenery and white roses, and an ivory aisle runner.
Sarah had been worried her father wouldn't be able to walk her down the aisle, but the day before, she found out that this would be allowed under the restrictions. As the icing on the cake, her grandma performed an emotional reading.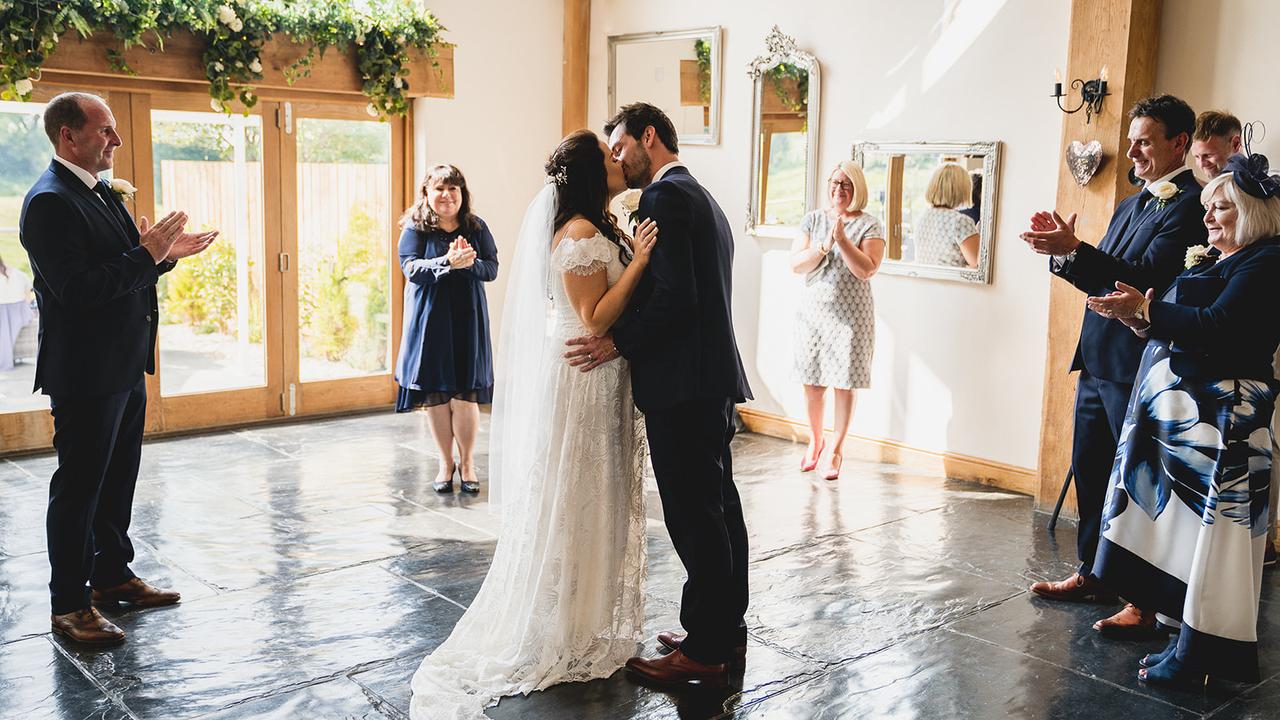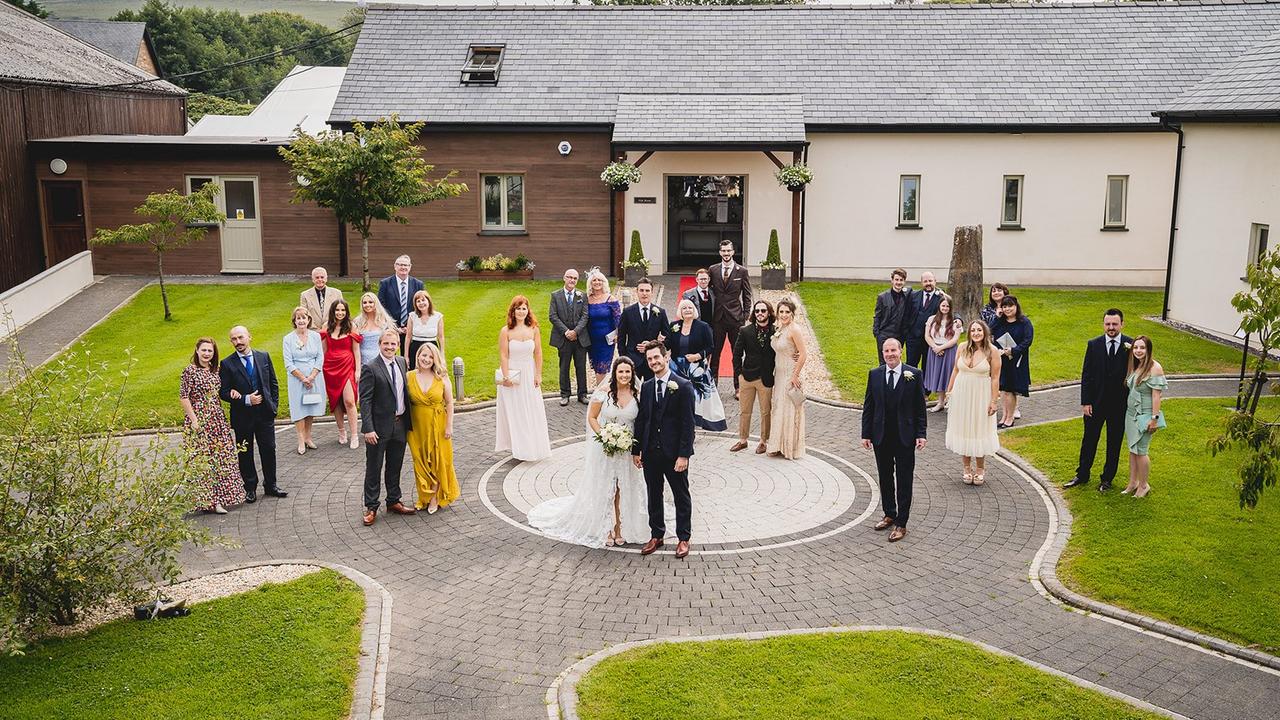 The Change of Plans
With just five days notice, the couple had to reduce their guest list from 75 to 30.
"We were worried our venue would look empty, and there would be separate groups of people, but you know what? It was perfect," says Sarah. "We'd never considered a smaller wedding but it worked so well and it was even more special."
During what could have been a stressful time, the couple's venue stepped up to help. "Our venue were amazing throughout the whole process, if we had any questions they were always able to answer them, and really made us feel at ease," says Sarah. "The team at Oldwalls were brilliant, they made everything so simple for us and the day was perfect."
Of course, the changes meant some loved ones were unable to attend - including Ryan's sister, who lives in Kuala Lumpur. The venue set up a system so any guests who weren't there could watch the whole day on livestream.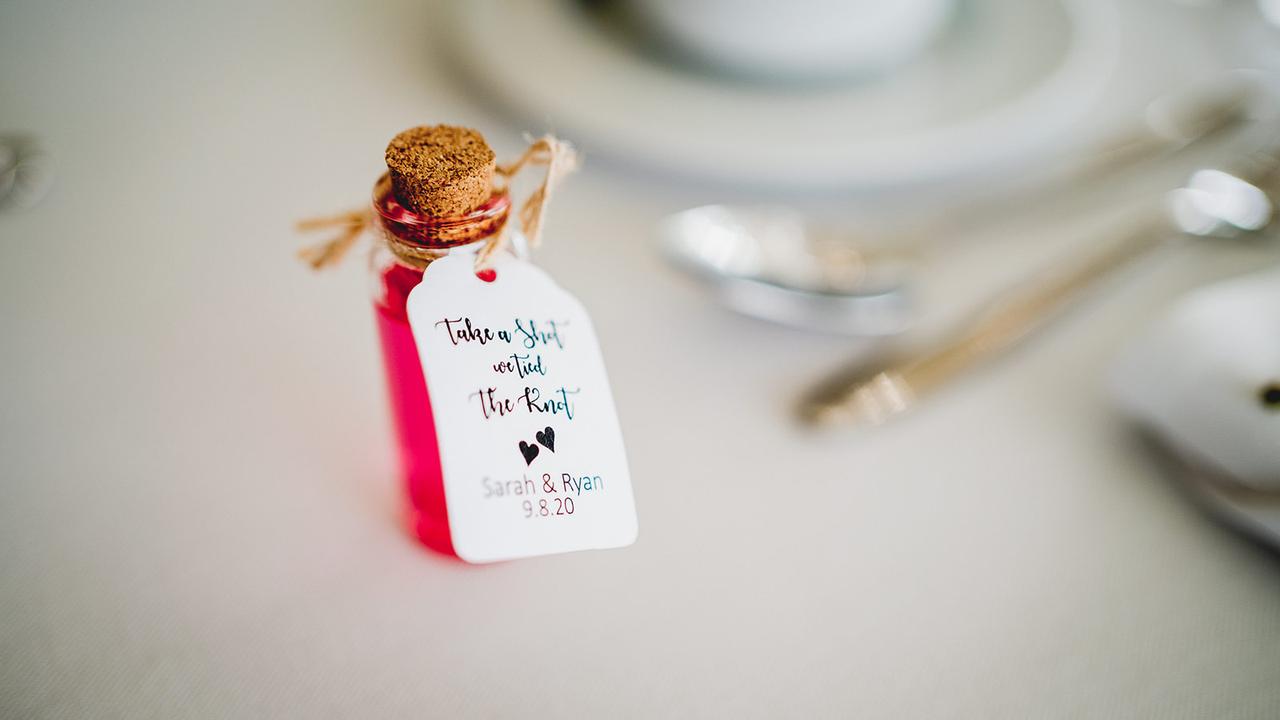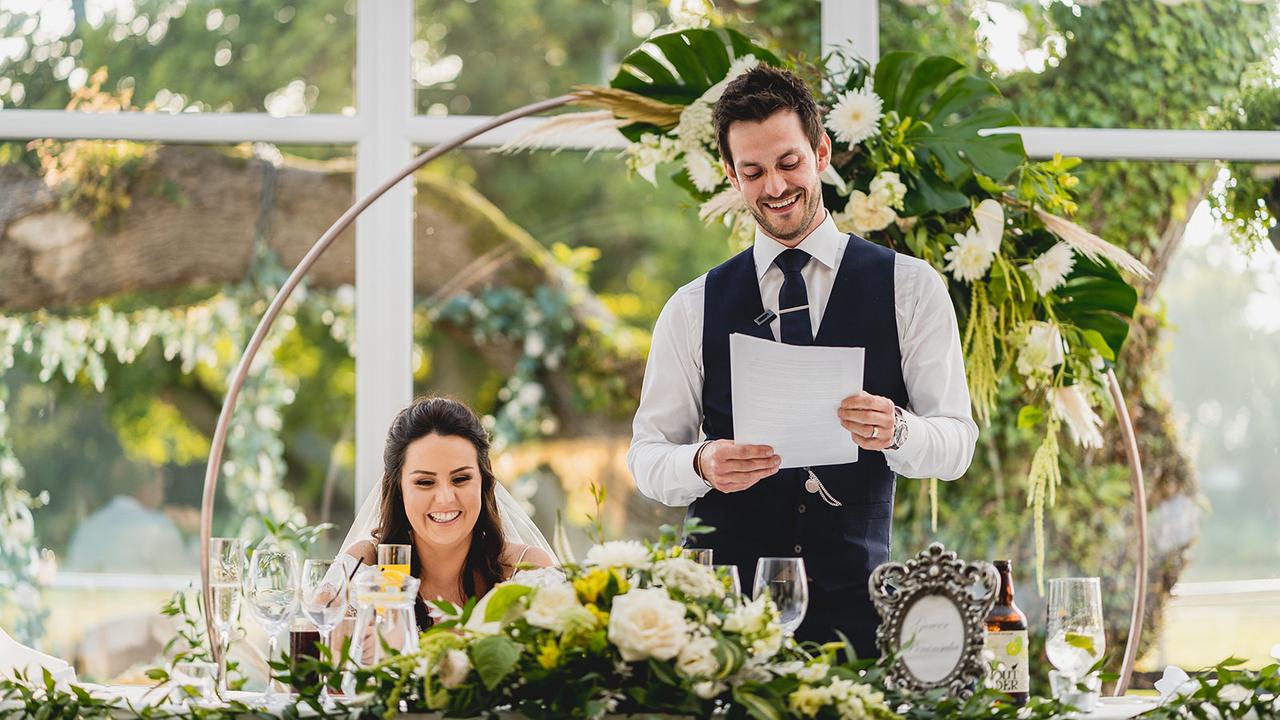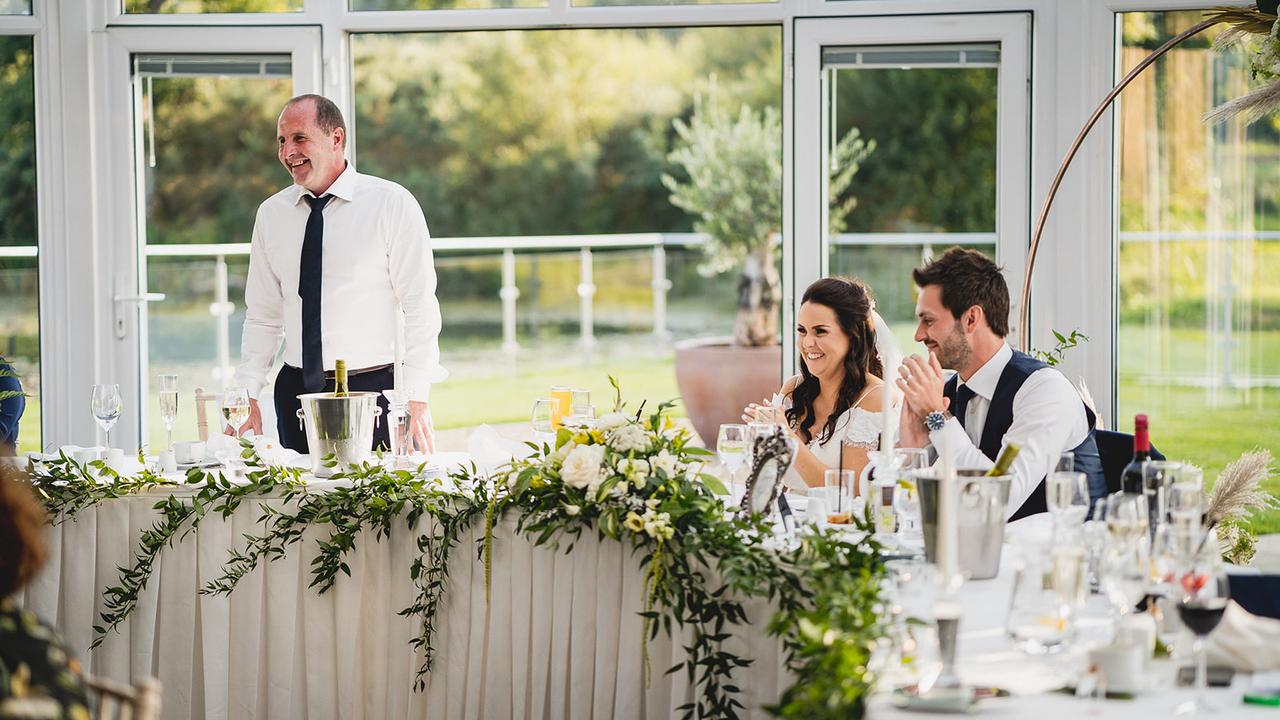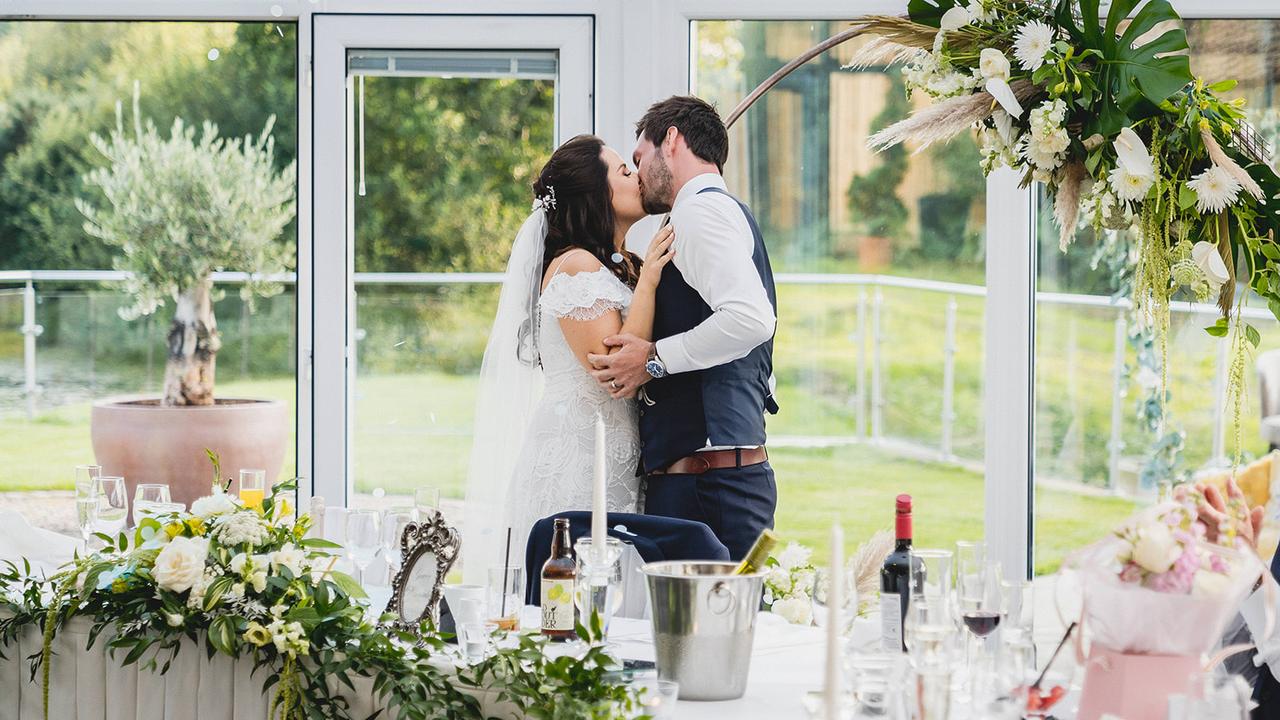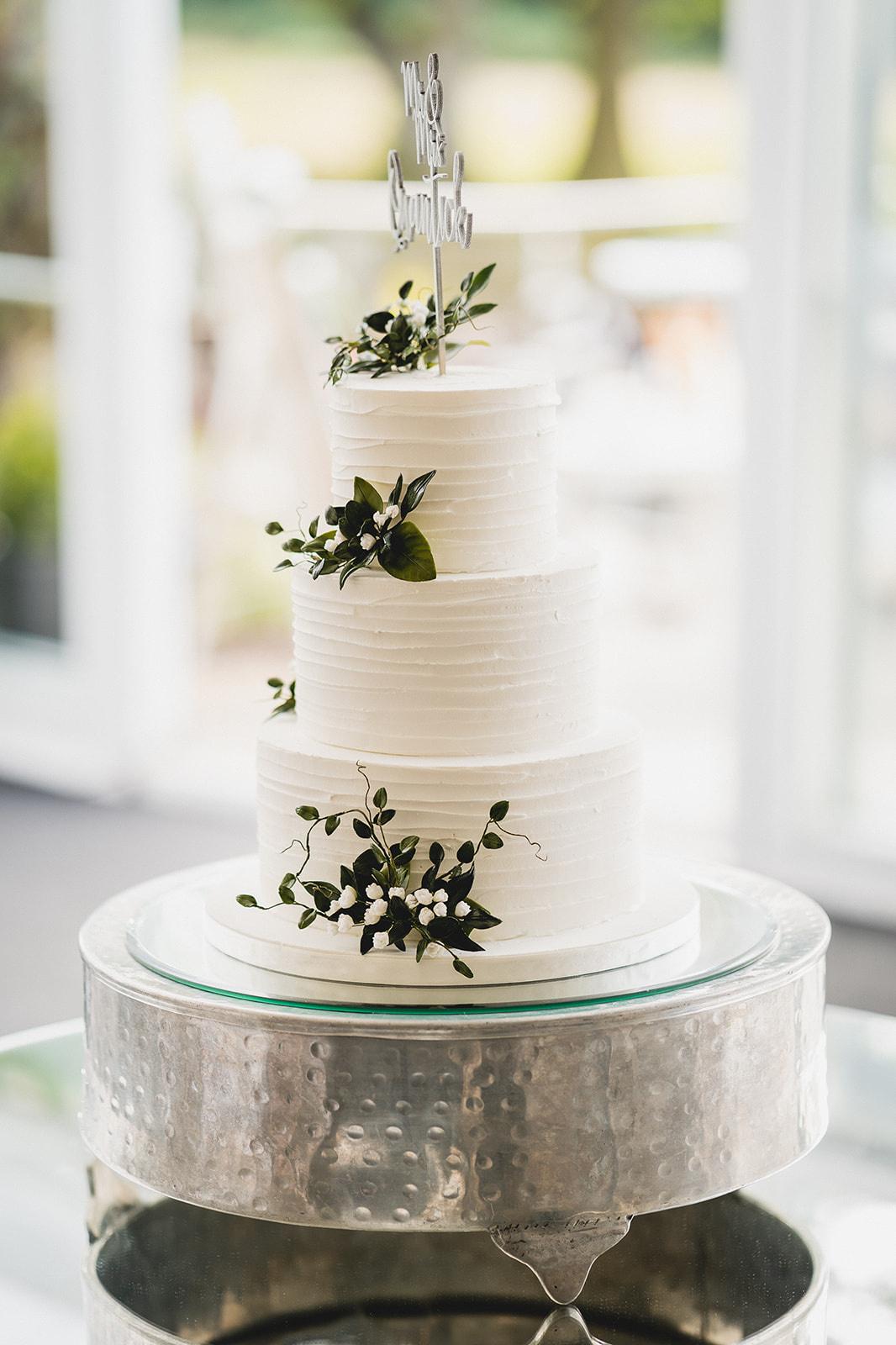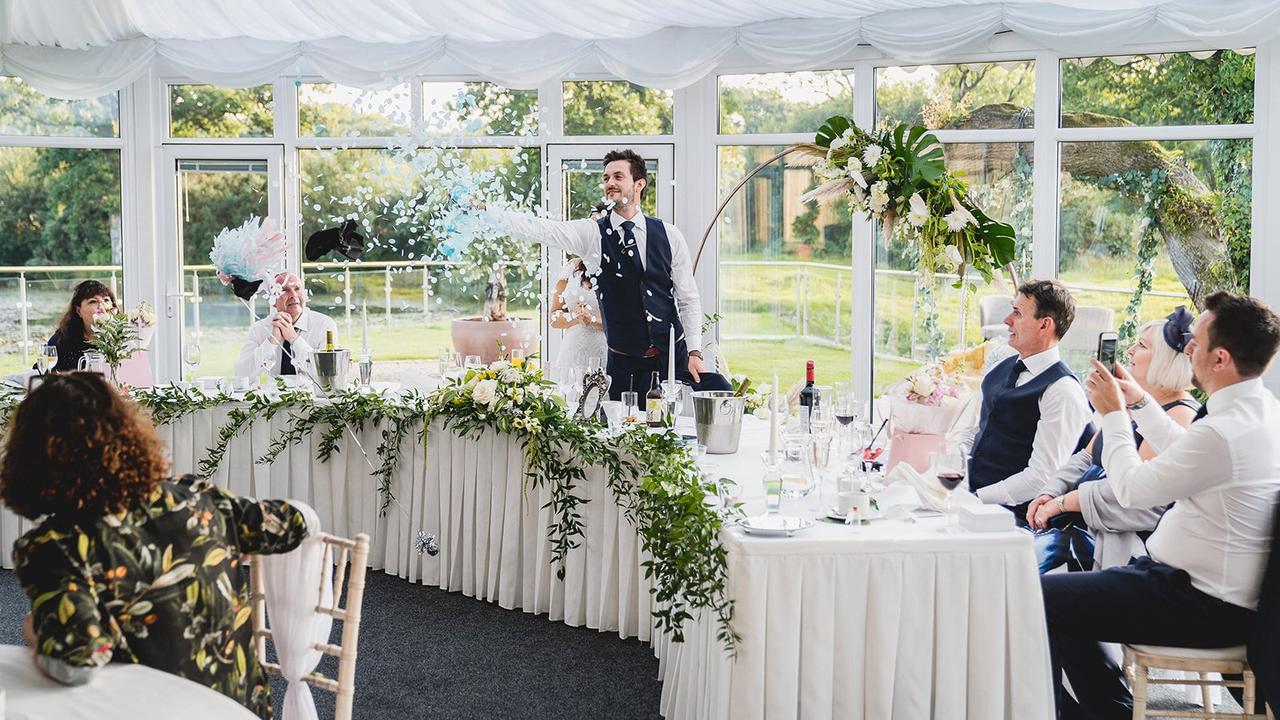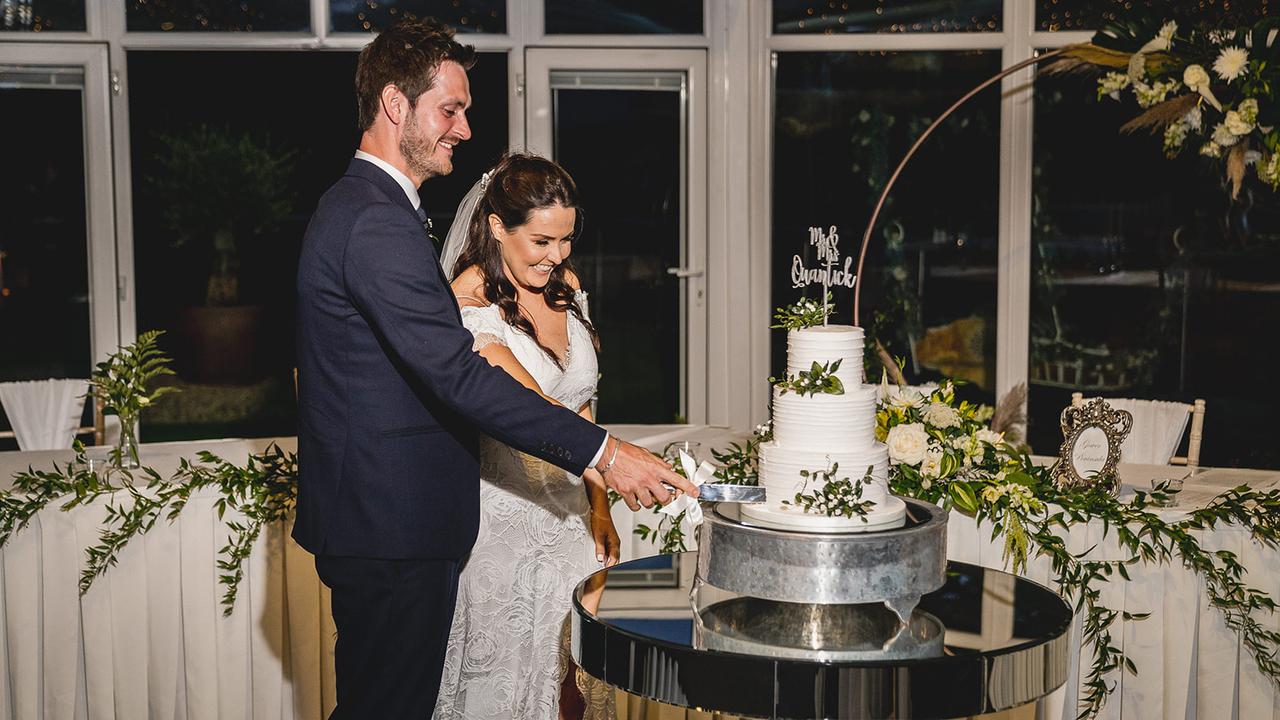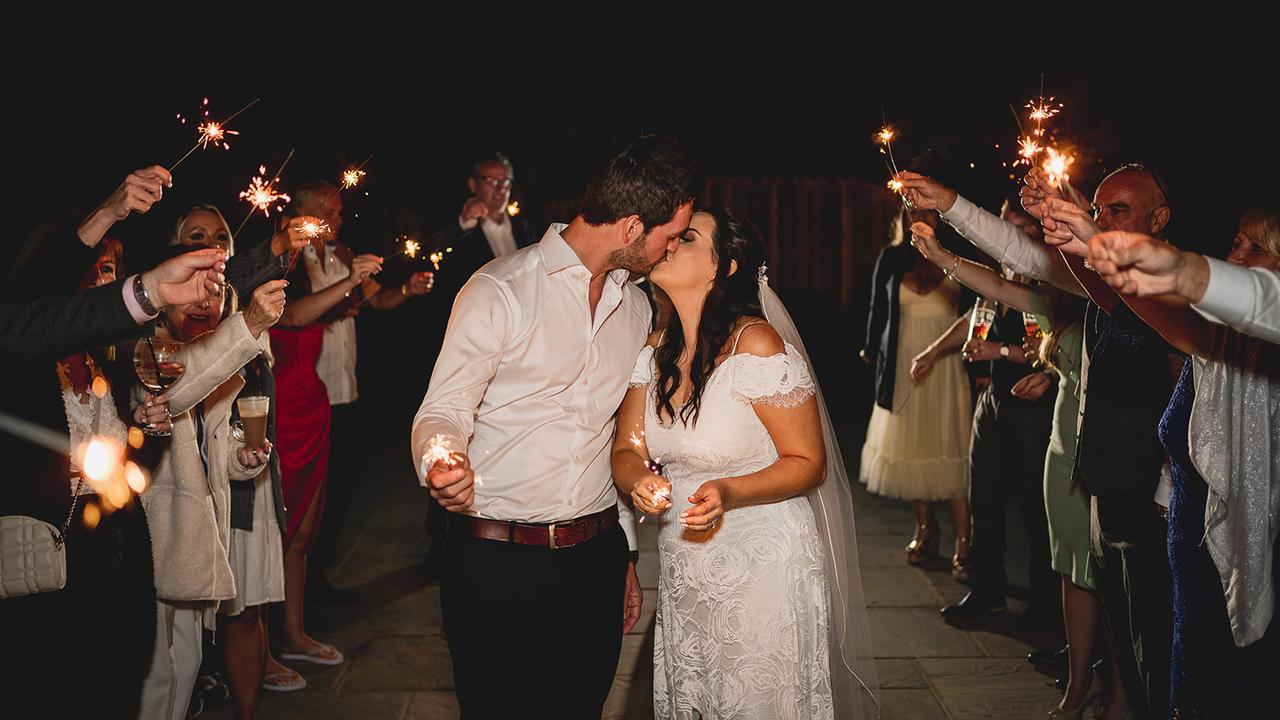 The Reception
We challenge you to read Sarah and Ryan's wedding menu without getting hungry:
Gower garden soup with warm artisan breads
Slow cooked shoulder of Welsh Lamb, truffle mash with all the trimmings
Supreme of chicken with Serrano ham and rosemary roasted potatoes
Vanilla crème brulée
Sticky toffee pudding.
"It was the best food we've ever had!" says Sarah.
And the foodie delights didn't stop there, with a phenomenal three-tier salted caramel wedding cake by Scrum Diddly.
As well as treating their guests to a feast to remember, Sarah and Ryan gave them a very special surprise. "We were pregnant and Ryan's mum bought us a gender reveal balloon. We decided to do the reveal during the speeches as a surprise," says Sarah. "Seeing as our closest family and friends were all together in one room, it felt like the perfect time to tell everyone we were expecting."
The couple couldn't have any live music due to restrictions, but a background playlist kept the mood joyful. To finish the night in a celebratory mood, there were fireworks and sparklers.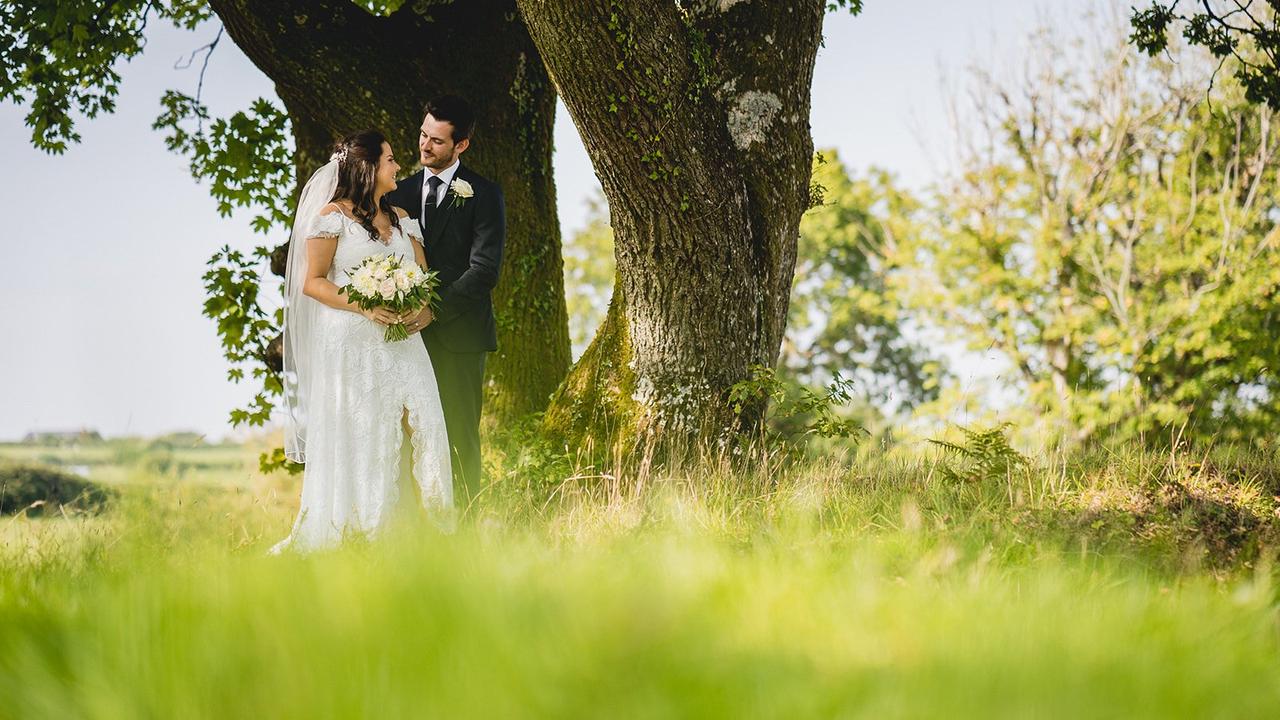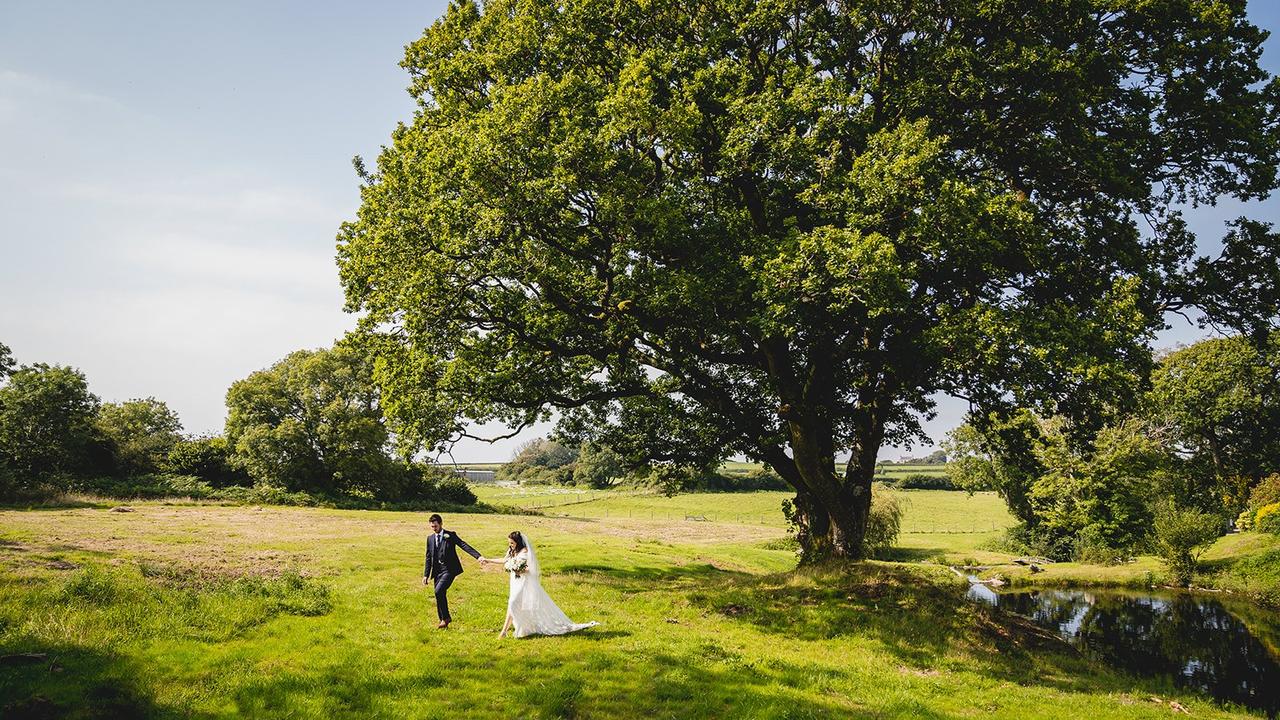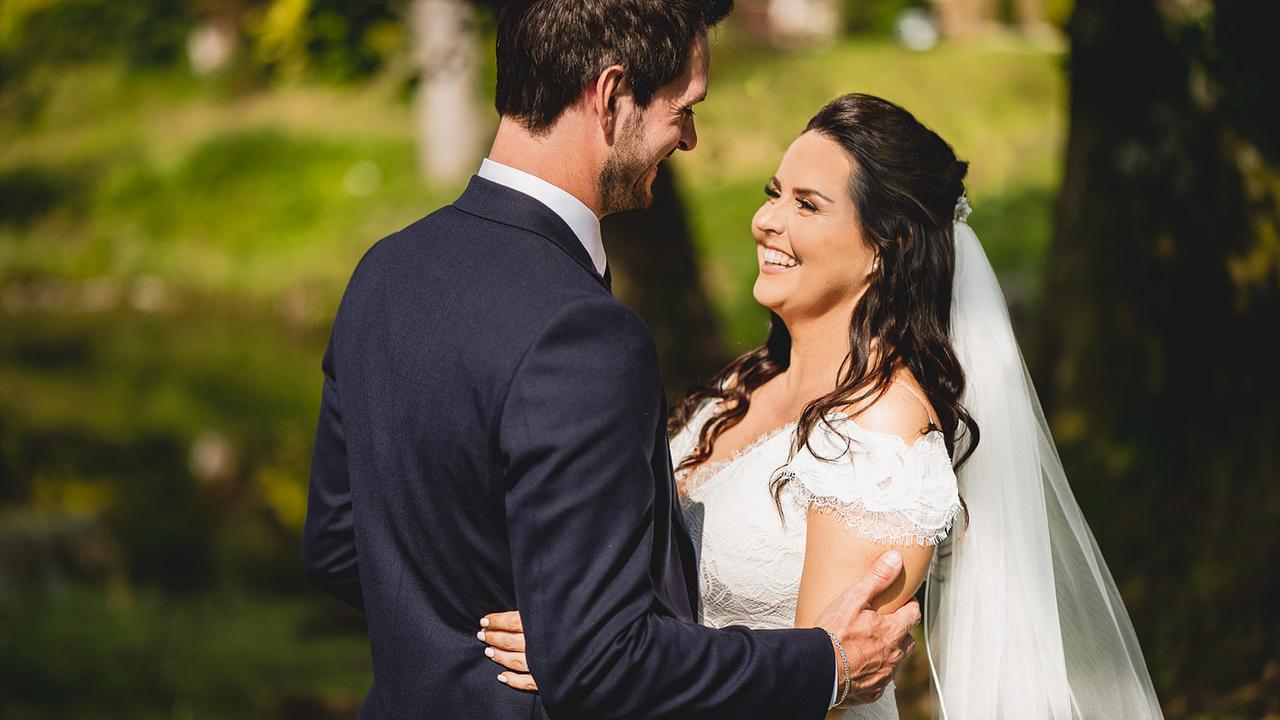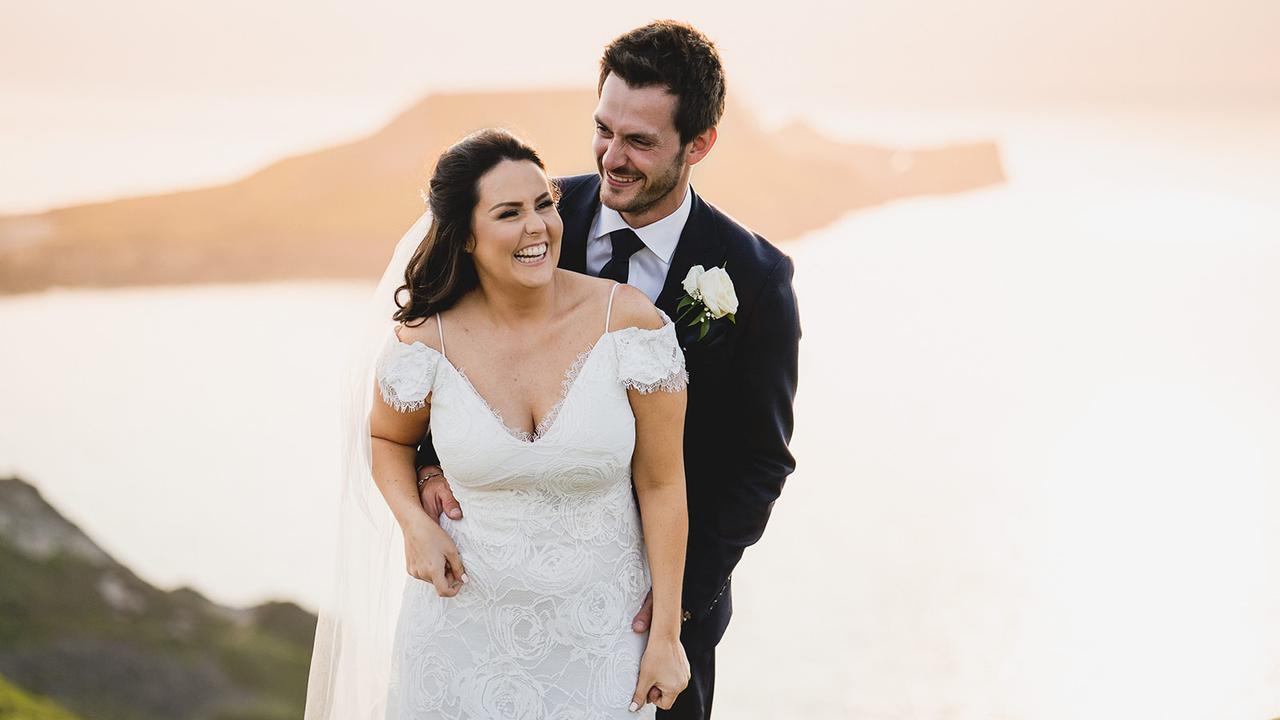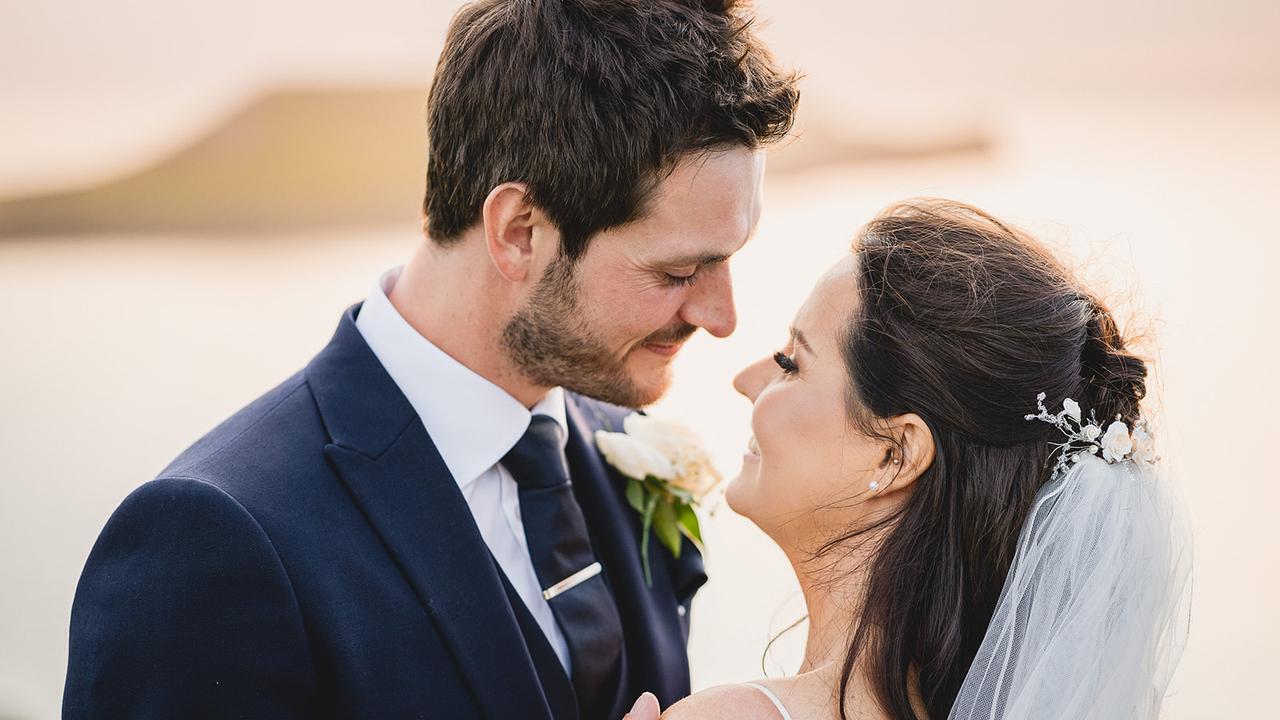 The Couple's Advice
If restrictions mean your guest list ends up smaller than expected, you can still have a wonderful wedding.
"30 people was so intimate, it was really nice," says Sarah. "We got to speak to everyone and we didn't feel restricted. It was the perfect day, everything went well and it was so relaxed - we wouldn't change a thing."
Besides, you'll still get those special wedding moments with a smaller wedding. "My favourite moment of the wedding?" says Ryan. "Seeing Sarah walk down the aisle, by far!"
The Suppliers
Venue: Oldwalls Gower
Photographer: Lewis Fackrell
Wedding Dress: Grace Loves Lace
Makeup: Farhana Ali
Florist: Ruth Milton Jones
Cake: Scrum Diddly
Thank you to Sarah and Ryan for sharing their beautiful wedding!