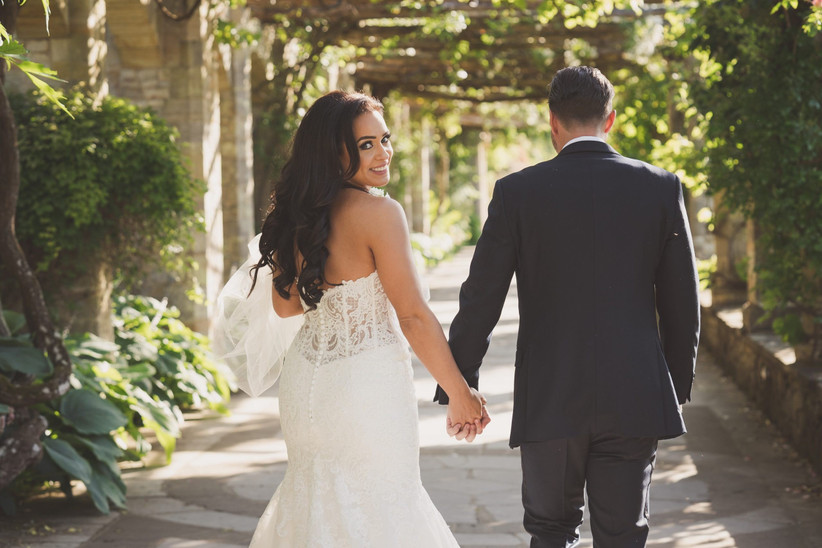 When we first laid eyes on Billy and Holly's elegant summer wedding, we were convinced it took place in some remote and romantic part of rural Italy. It was only when we began reading their sweet wedding story that we realised they had managed to bring authentic Italian style to their doorstep in Kent, with a little help from a miraculous change in the weather.
Billy and Holly met at school aged just 17 and 16, respectively. Billy joined Holly's school for the final two years and the couple have been inseparable ever since! "We are childhood sweethearts for sure. He tells the story that I only agreed to be his girlfriend once he passed his driving test – this isn't the case!"
After 10 and a half years together, Billy finally got down on one knee on a trip to Texas. "We are both from Kent but love the US and visit a few different states every year. In 2016 our best friends moved to Texas, so this was an opportunity to tick another state off the list and go out to visit them.
"On our second night of the trip, 8th September 2017, Billy proposed at Steak48, a trendy steak restaurant in Houston. He was meant to wait until our second week in Texas when we were in Austin, but he was so petrified that he would lose the ring that he decided the sooner the better!
"Six of us went for dinner and following the main course I went to the rest room. On my return to the table everyone was acting very oddly. My two girlfriends were looking up in the air, their two partners were on their phones and Billy kept pushing his chair back into the aisle. My heart started thumping, I think I knew what was about to happen. He got down on one knee and the whole restaurant erupted with cheers!"
Billy chose the ring with the help of a close friend and managed to get it absolutely right. "My ring was perfect and even better, it was the perfect fit! The ring is a round diamond, princess cut, set in platinum with diamonds along the band. I think it has a slightly antique look, which I love."
Billy and Holly spent just over a year and a half planning their big day.
Photographer: Nick Rose Photography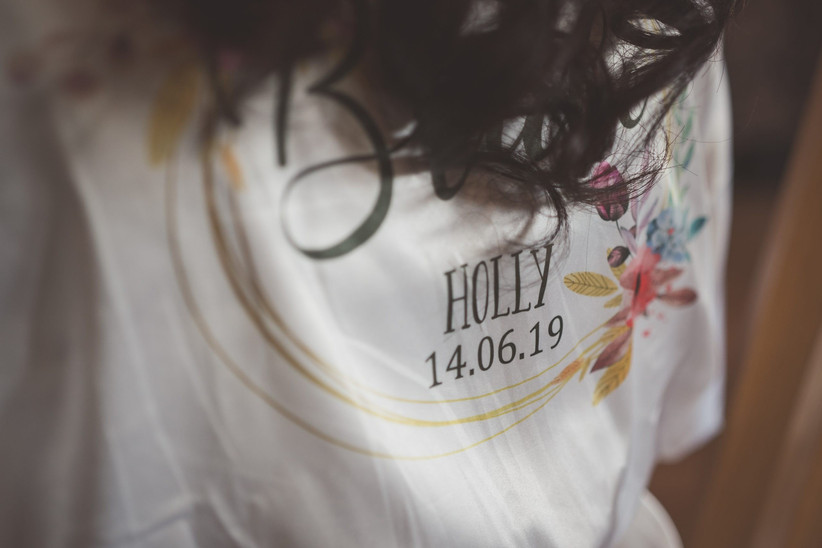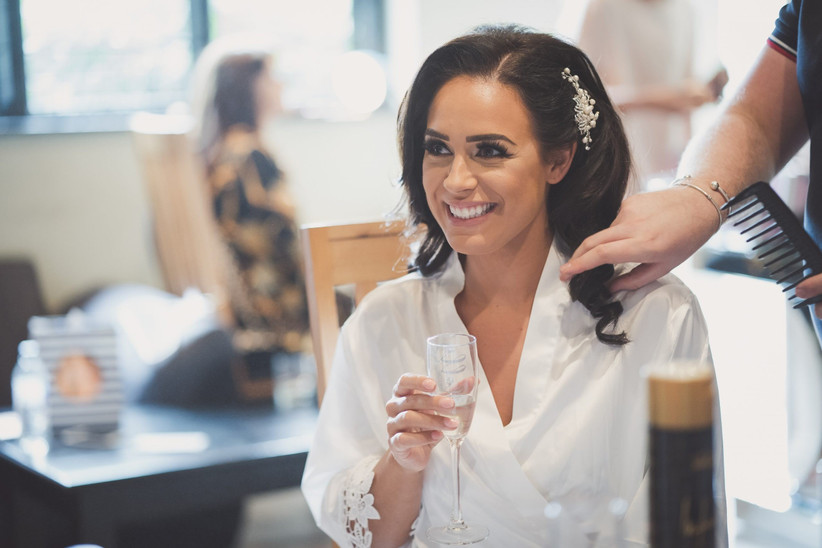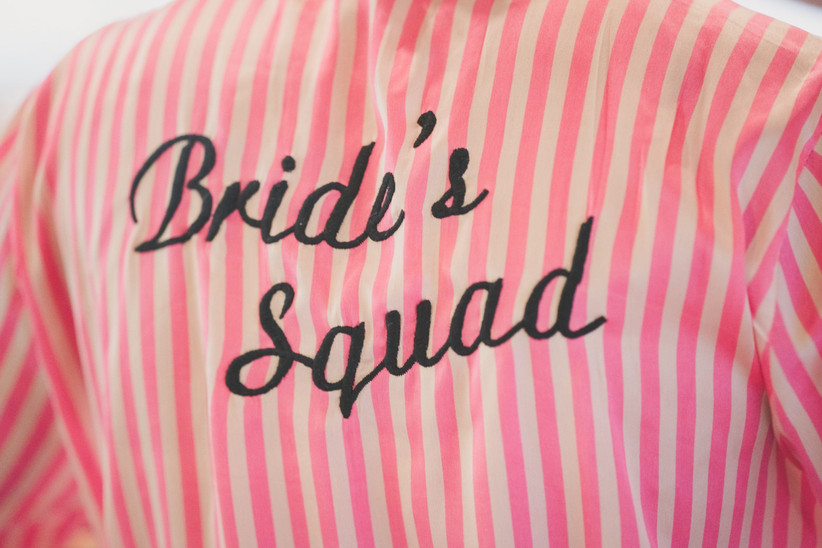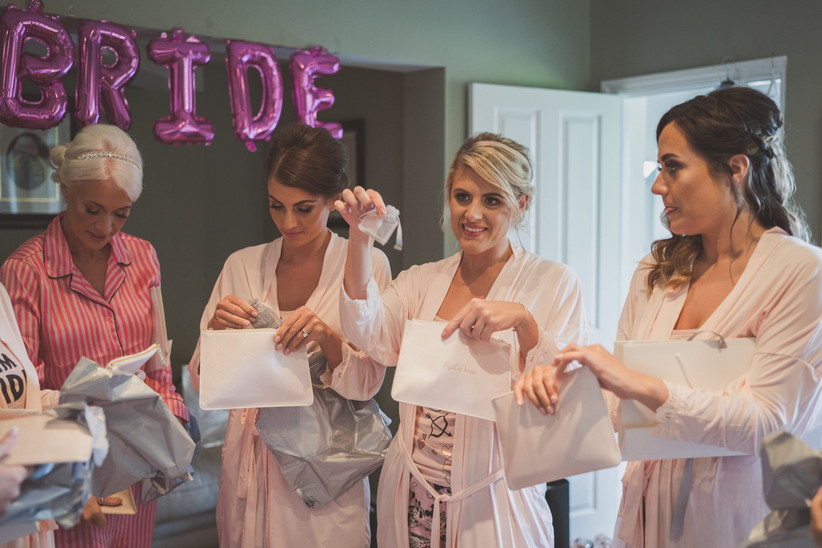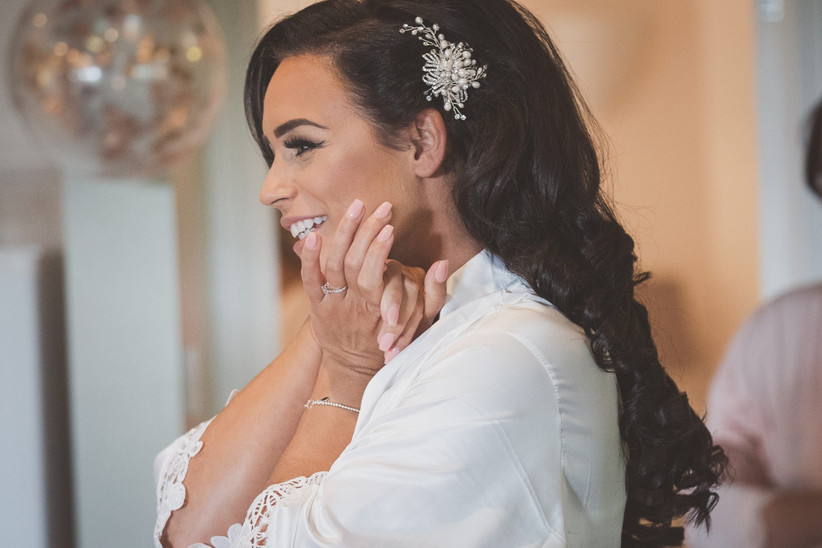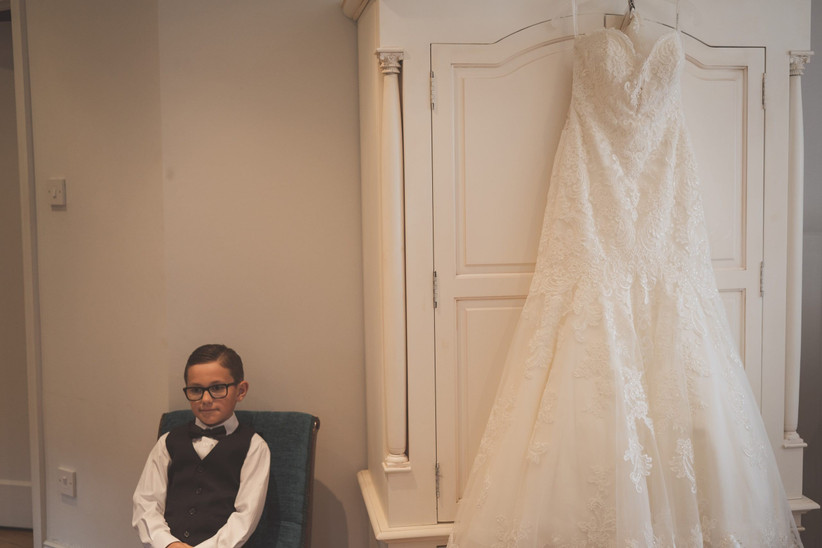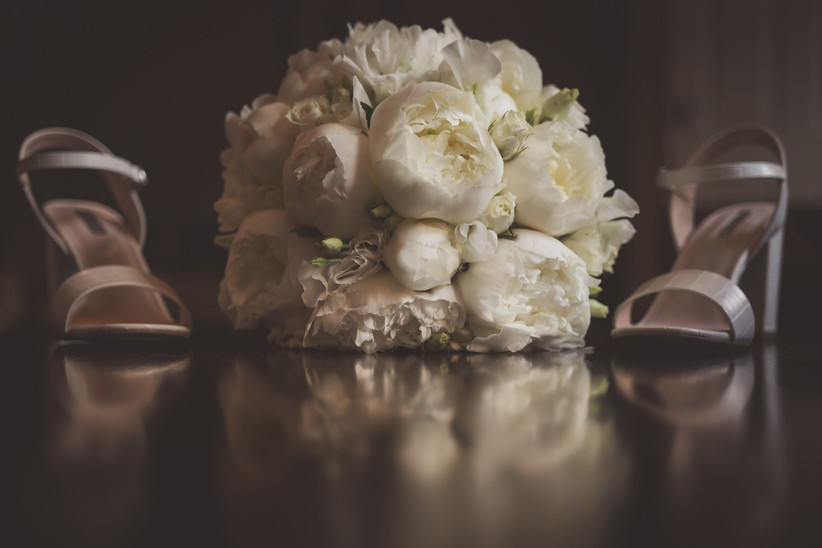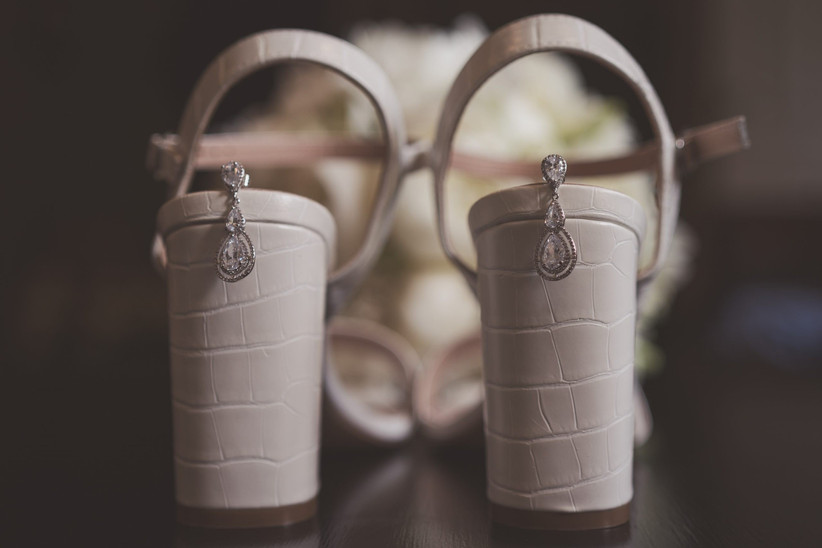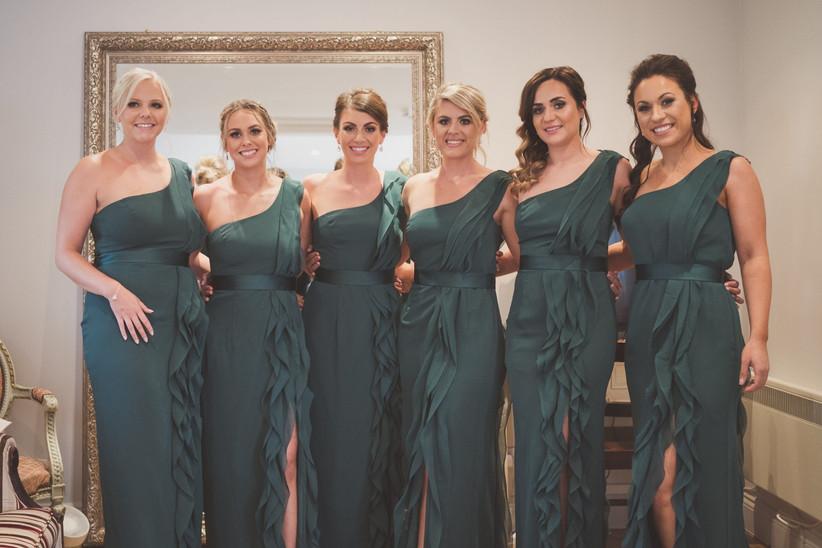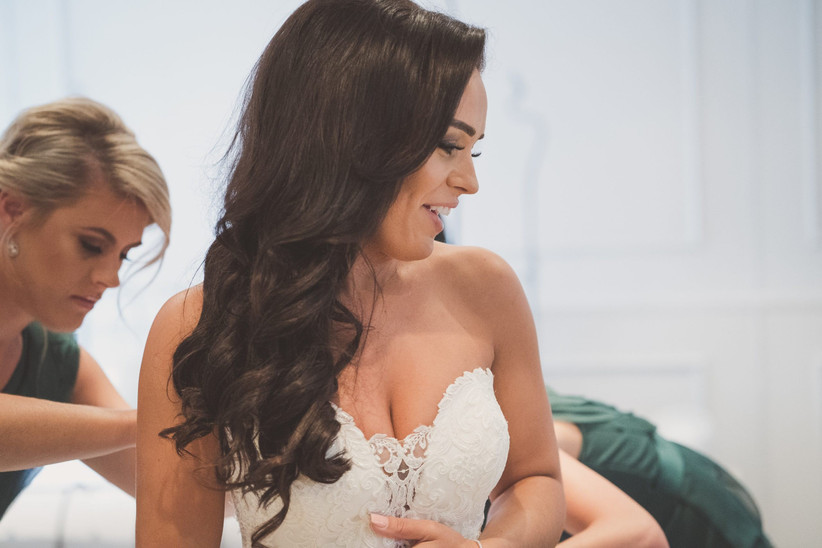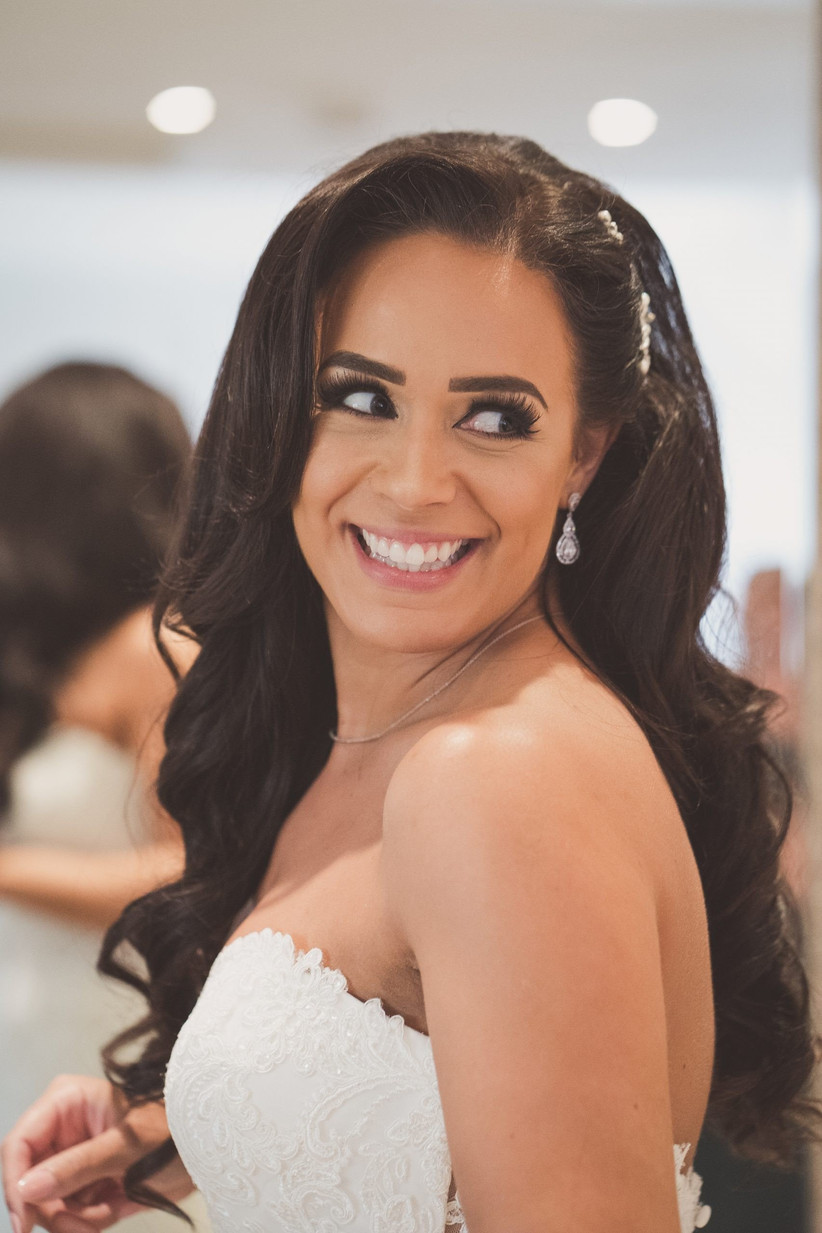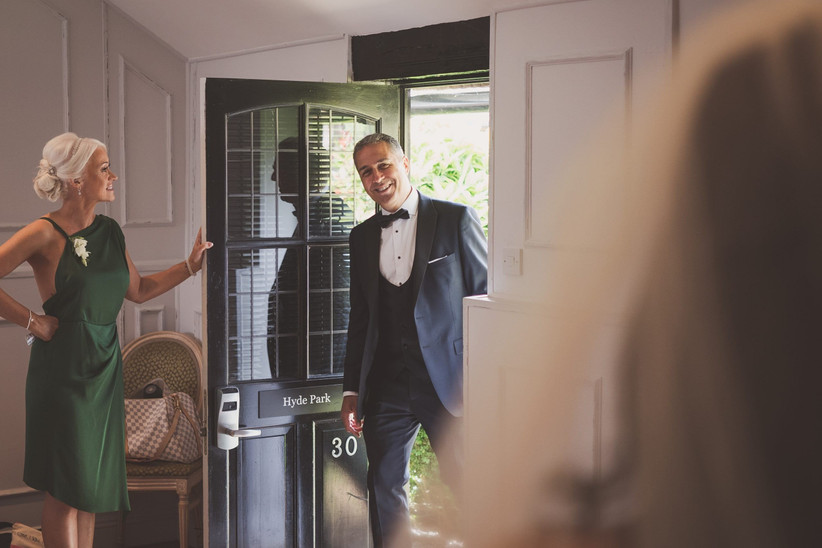 The Wedding Dress
Holly chose an ivory lace, fishtail gown with a sweetheart neckline and a long train from the Madeline Gardner Collection for Morilee. The dress was bought from Confetti & Lace in Essex – the store featured in our favourite wedding watch, Say Yes To The Dress!
It didn't take Holly long to say 'yes' to her dream dress, as she found 'The One' almost instantly. "It was only the second dress that I had tried on in the boutique and was picked out by my mother-in-law to be. The instant that the dress was buttoned up there was no need to continue my search. It's so cliché but it fit like a glove and the train was beautiful!" A cathedral-length veil with scalloped edges finished the look.
"I am so jealous looking at my own pictures that I am not going to have the chance to wear and show her off in public again!"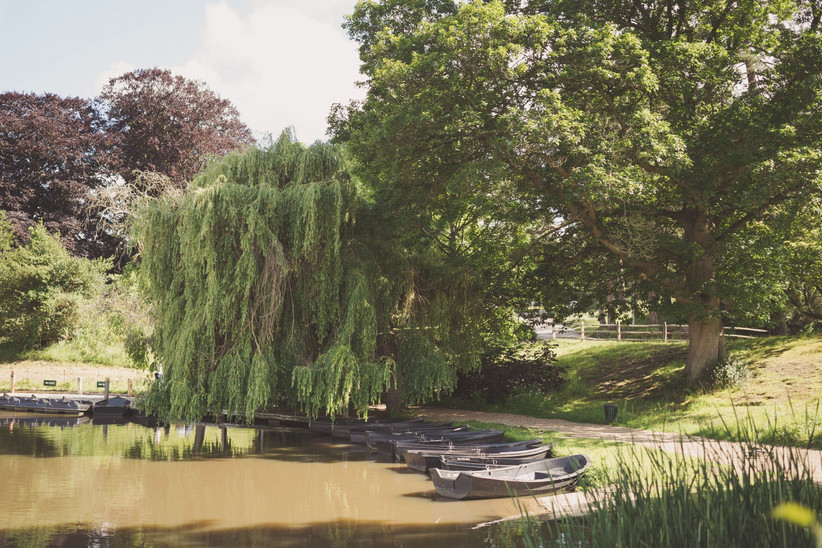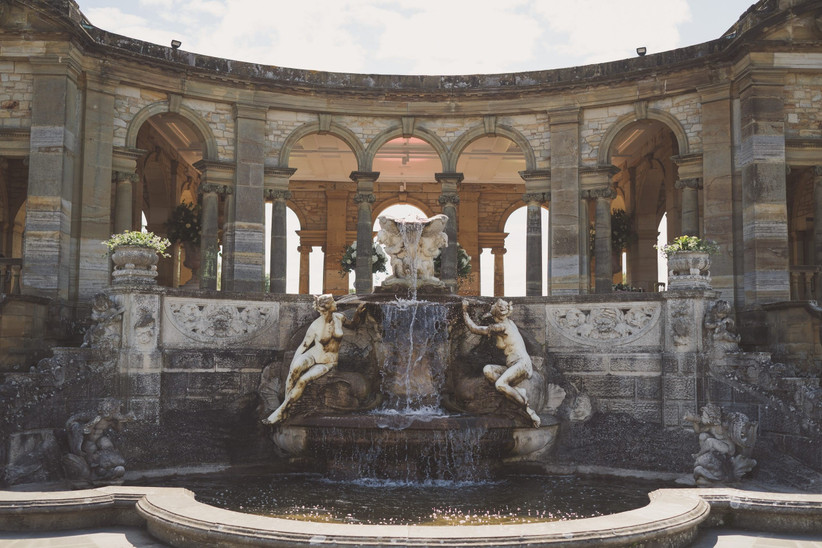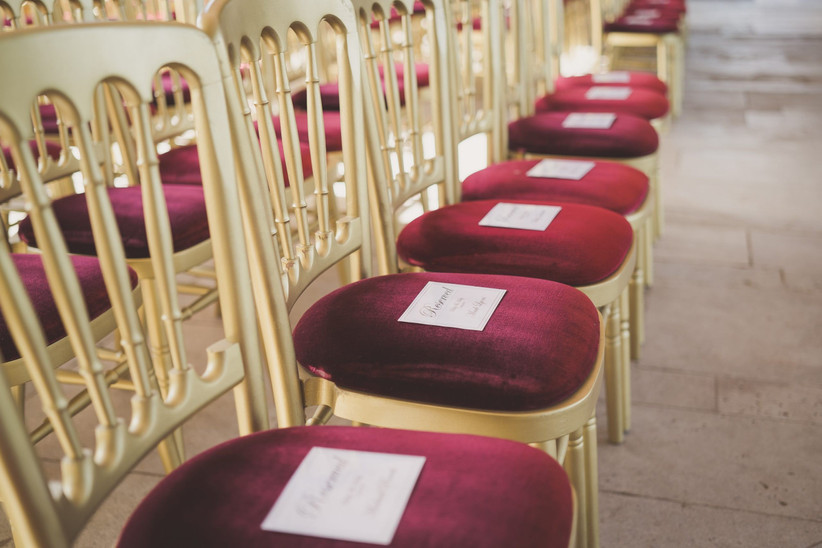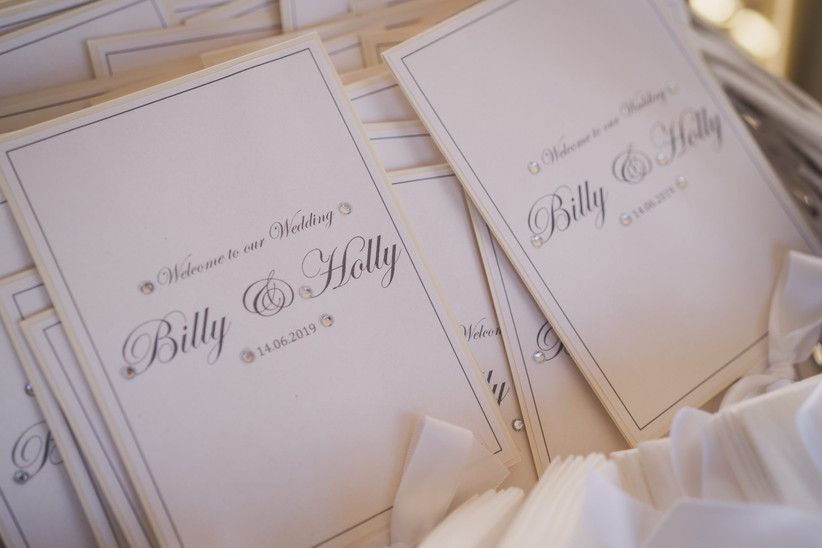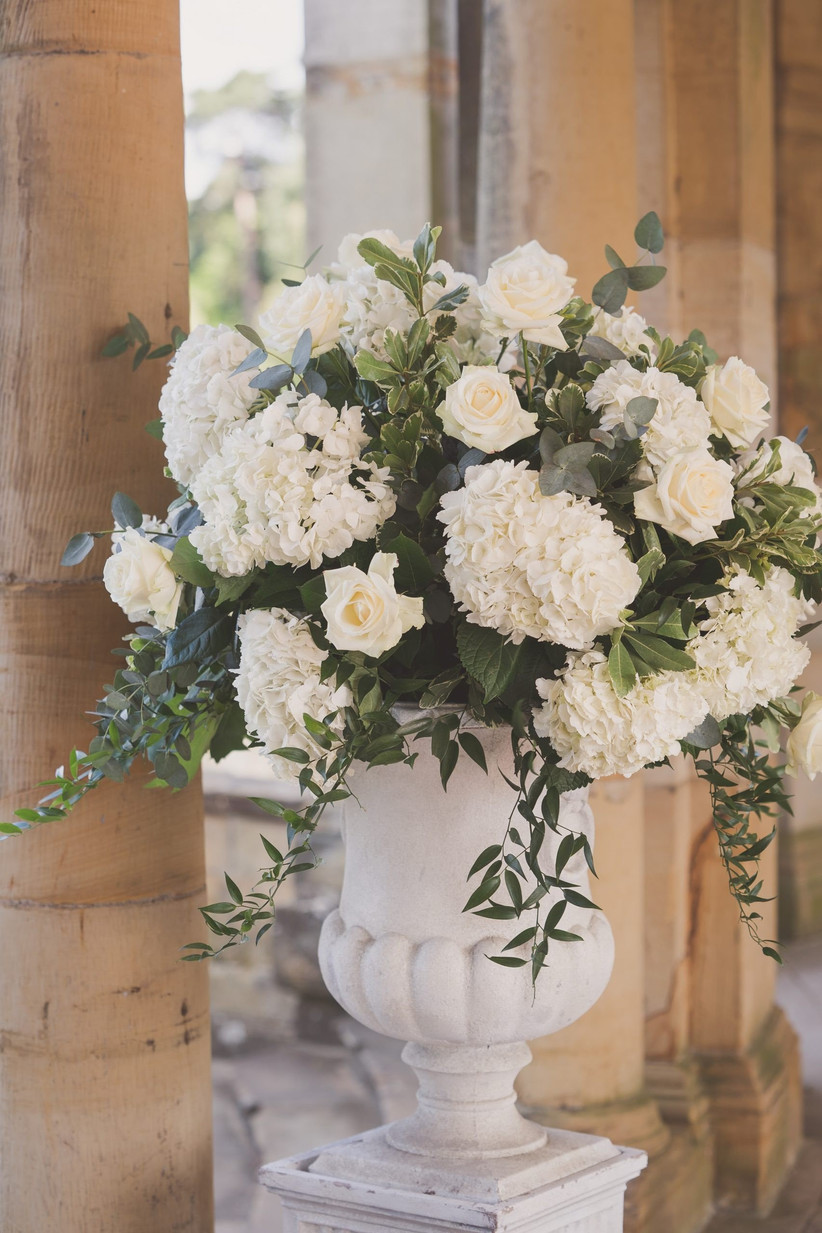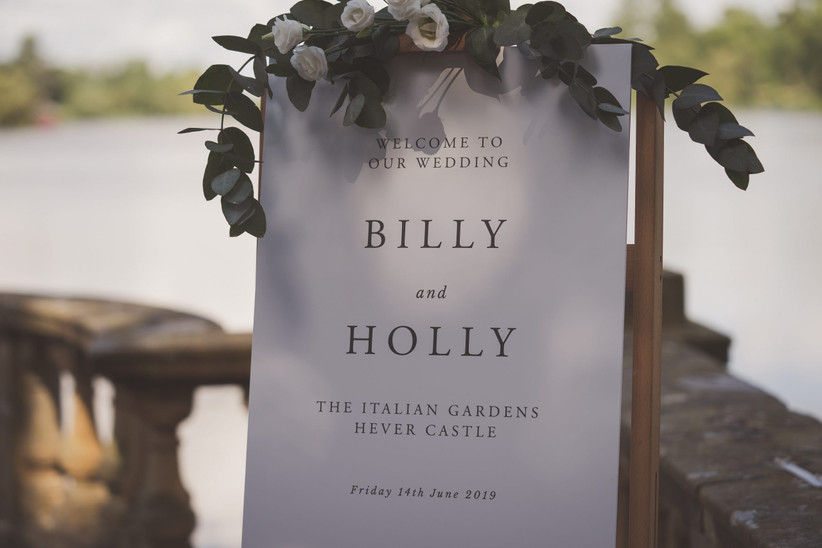 Bridal Beauty
Holly felt most comfortable doing her own wedding makeup, preferring to stick to what she was used to rather than risking a new look that might not feel right. When it came to hair, though, Holly found someone she could trust after just one trial.
"I used Max, from Max Daniel Hair, to style my hair. Again, I'm confident doing my own hair but Max is great and such a lovely guy, and I knew that he would be great company for me and the bridal party on the day. My hair was pin-curled, and I had one side loosely drawn back with an embellished clip. Simple but elegant!
"Along with the embellished hair clip, I wore drop earrings from Ivory & Co. I didn't wear too much jewellery as the gown and veil were more than enough, but Billy bought me a beautiful delicate diamond necklace which the bridesmaids gave to me whilst I was getting ready and I wore that too."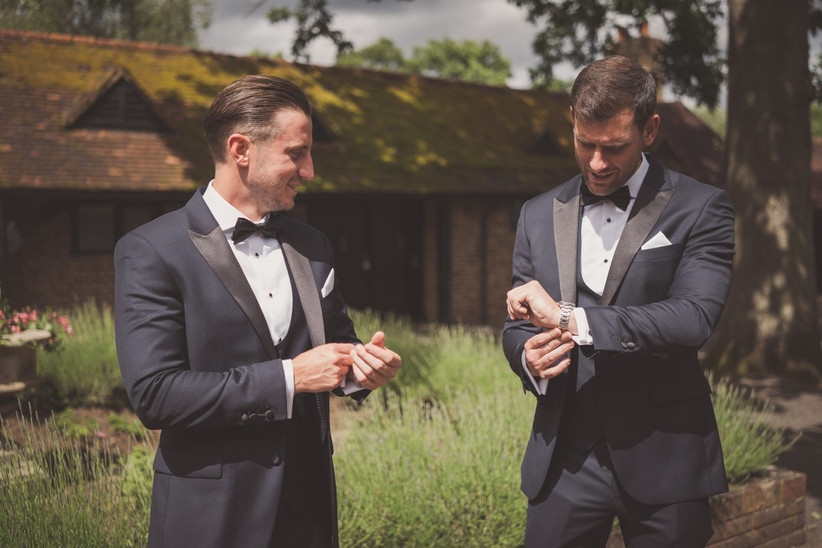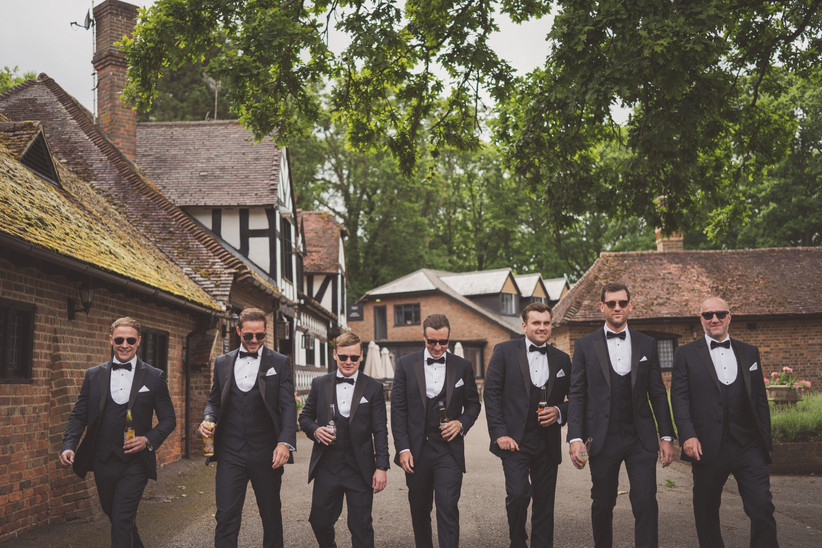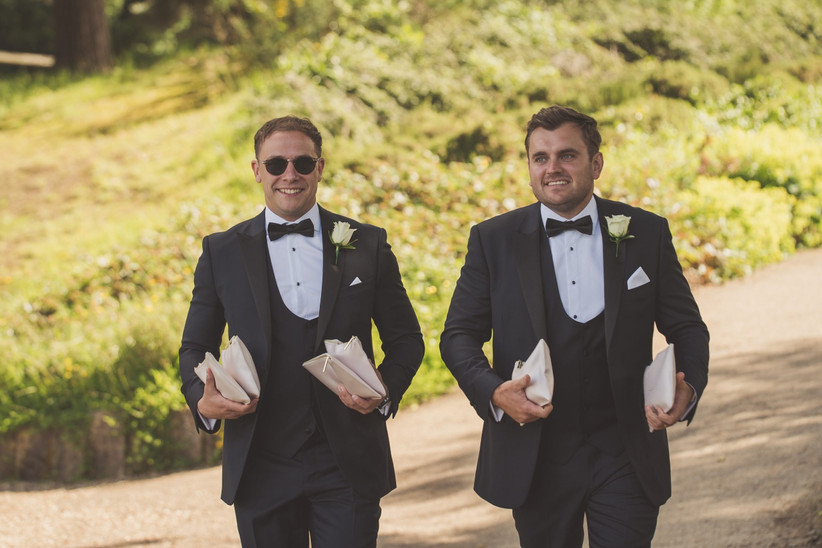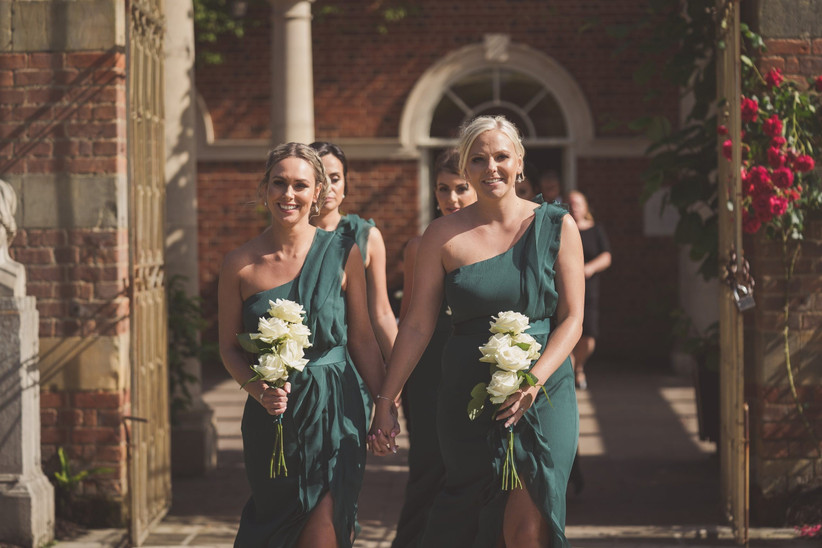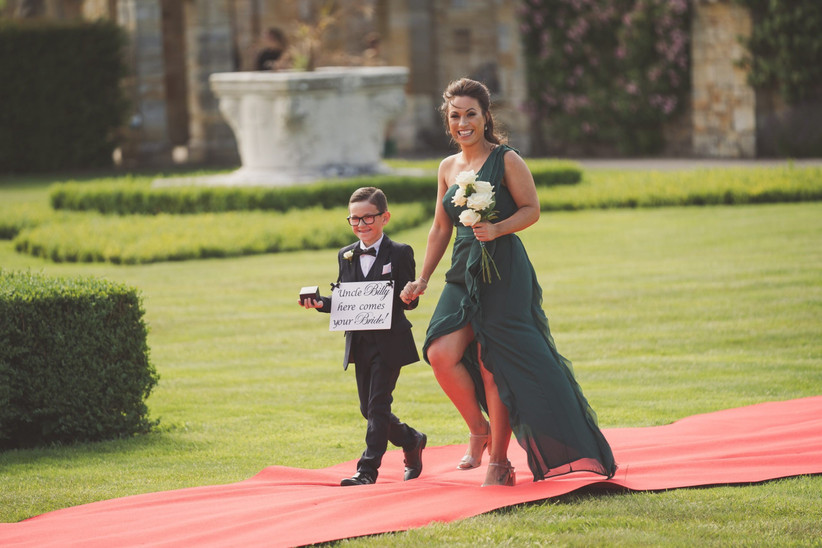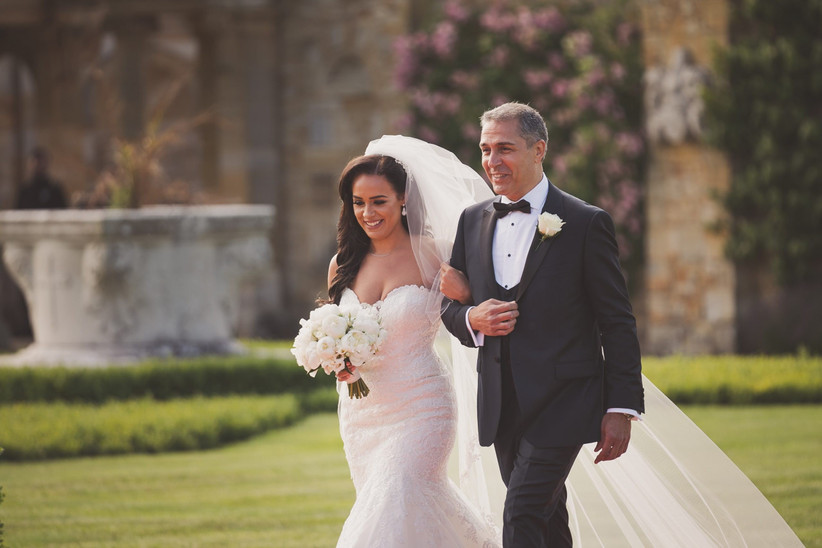 The Wedding Party
Holly had six bridesmaids, including sister Amy, sister-in-law-to-be Lucy, and friends Nicola, Sophie and Charlie. Her maid of honour was Lucy, Holly's best friend of 20 years.
One of Holly's favourite elements of the wedding was the bridesmaid's dresses, a lucky find from the White by Vera Wang collection at David's Bridal in Stratford.
"They were forest green, full length, one-shouldered, tailored chiffon, with a thigh-high split and a satin belt which nipped in perfectly at the waist.
"My goal from the start was not to pick a colour 'because I liked it' then stress myself out trying to find everything else to match. I knew I wanted to keep the whole colour scheme elegant but neutral and didn't want to add a lot of colours. So, I took all of my bridesmaid to David's Bridal and asked them to pick colours and styles that they liked. Luckily, they all decided that they liked the same style, but we had to decide on colour. Originally, we were looking at blush colours, which are usually associated with summer weddings, but these colours didn't suit everyone. I preferred the bolder colours like navy or royal blue as they suited the whole party better. One of the girls then happened to try on the forest green by chance and we all just fell in love – a colour I never imagined going for!"
Billy decided from the start that he wanted to gift the groomsmen with their suits and found the perfect styles in Hawes & Curtis. Despite being a pretty laidback groom, happy to let his bride take the lead when it came to wedding decisions, Billy was determined to take the sartorial reigns when it came to the men.
"The groomsmen all wore a beautiful three-piece dark navy tux with black lapels. The suits were teamed with crisp white tux shirts, white pocket hankies and black bow ties. Billy wanted something slightly different without looking too dissimilar, so opted for an embroidered baroque style black bow tie. They also all wore black double buckle shoes and cufflinks customised with nicknames."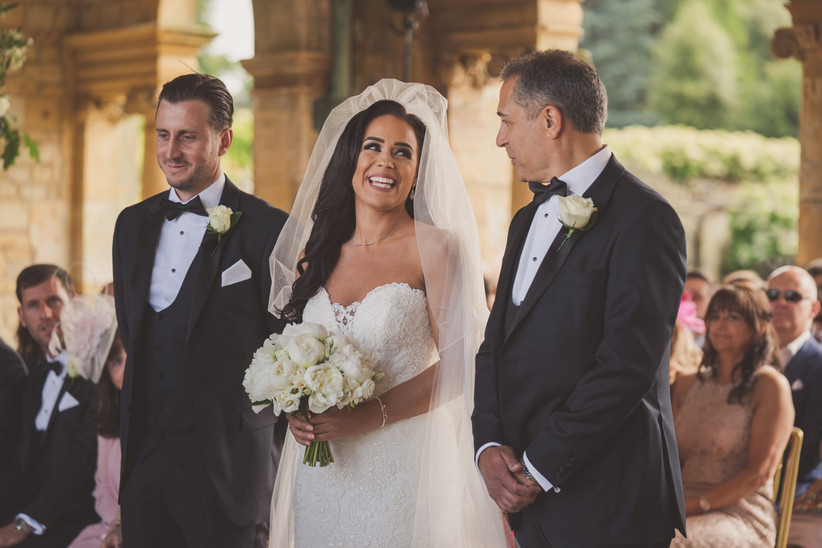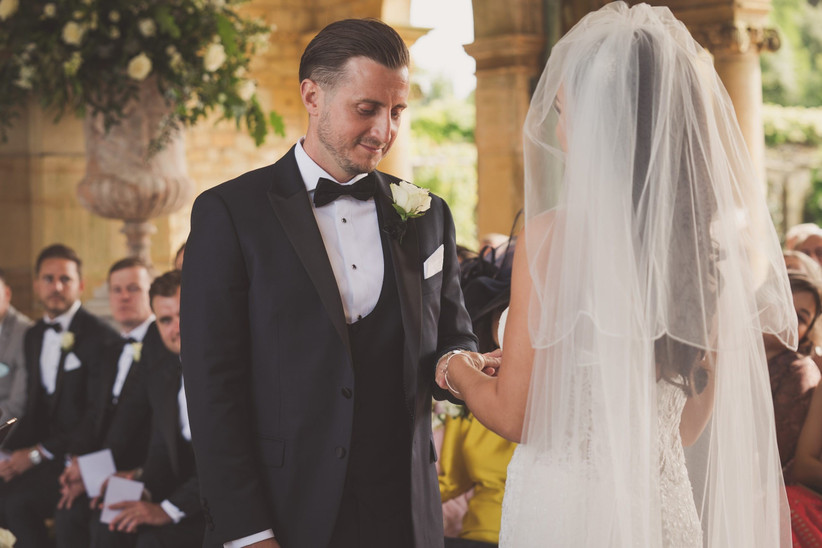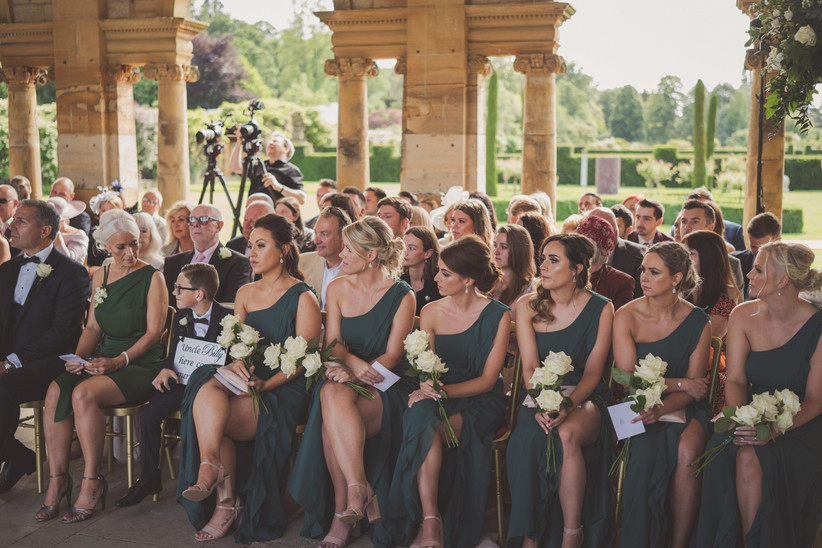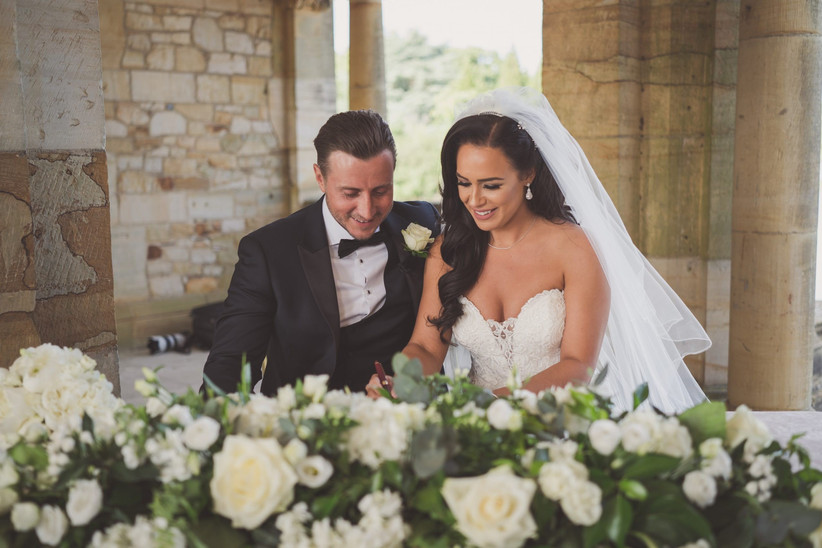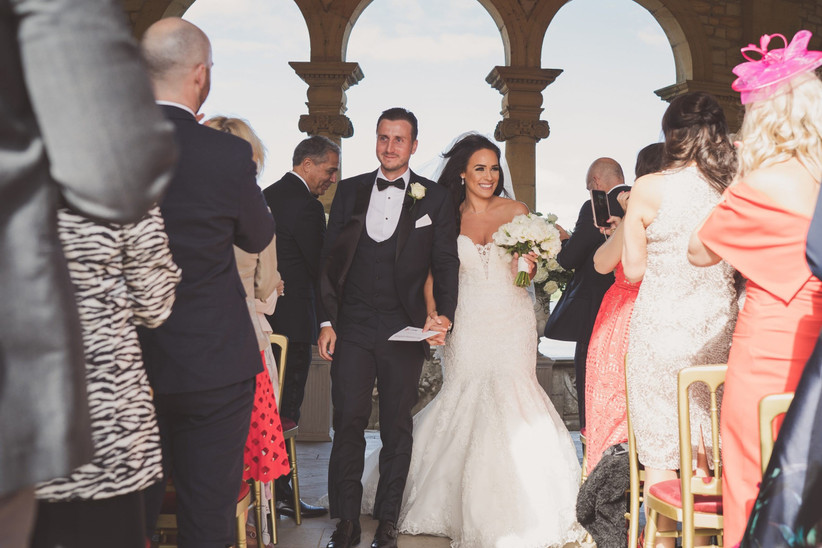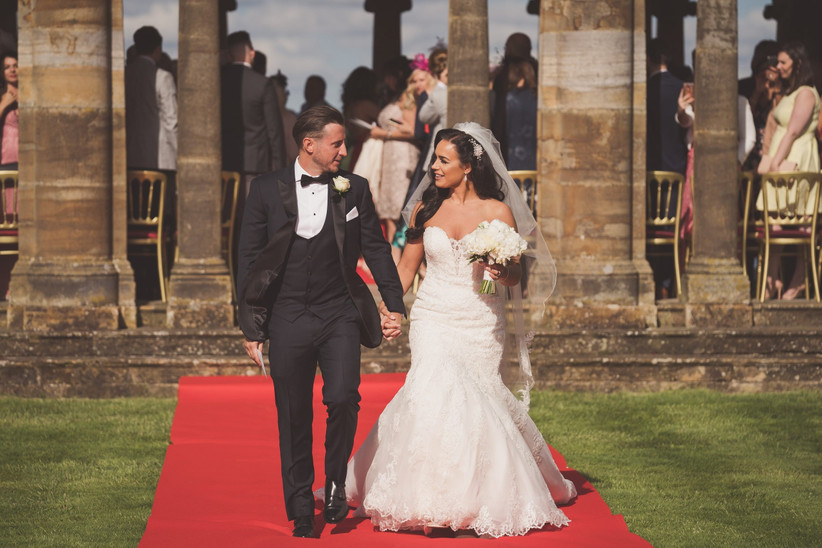 The Wedding Ceremony
Billy and Holly kept things simple when it came to transport and booked taxis to the ceremony. They did manage to pull in a favour with the father of the groom's favourite football club, though, and get the tour bus to take guests from the hotel to the wedding venue.
The couple chose a civil ceremony in the Italian Gardens at the historic Hever Castle, the childhood home of Henry VIII's second wife, Anne Boleyn, and a fond feature in Holly's own childhood. "I visited regularly as a child and I had always wanted to get married there. There was a wedding fair a month after we got engaged. We attended, and Billy knew how much it meant to me, so we had booked our wedding venue within 6 weeks of our engagement.
"Hever has the most incredible grounds and a backdrop of the castle buried under ivy. The ceremony took place within the Loggia, which is elevated above a replica of the Trevi fountain and overlooking a grand lake."
As Billy and Holly know all too well, planning an outdoor wedding in England can be risky but, for these two at least, the risk paid off.
"There is quite a long walk for the bridal party through the beautiful gardens, to reach the Loggia. The final part of the walk is over the grass on a red carpet and up the steps into the stone Loggia overlooking the lake.
"UK weather, as we all know, can be a bit rubbish. We got married on the Friday, and the Monday to Thursday that week was torrential rain, and flood warnings were broadcast everywhere. For some reason, the weather changed on the morning of our wedding. It turned sunny, beautiful and DRY! Above all, I wished for dry weather – we were so incredibly luckily! The next day and the week which followed were filled with torrential rain too. So, I have no doubt someone was looking down on us that day!"
With the support of her father, a calm Holly walked down the aisle to A Thousand Years by Christina Perri and played by string trio The Dotted Crochets.
Billy and Holly exchanged the rings they had bought on a holiday in Dubai in October 2018. "We visited the diamond market and designed our rings. Jewellery, especially diamonds, are a lot cheaper in Dubai and they were made within a day. The value of my ring is three times greater than what we paid."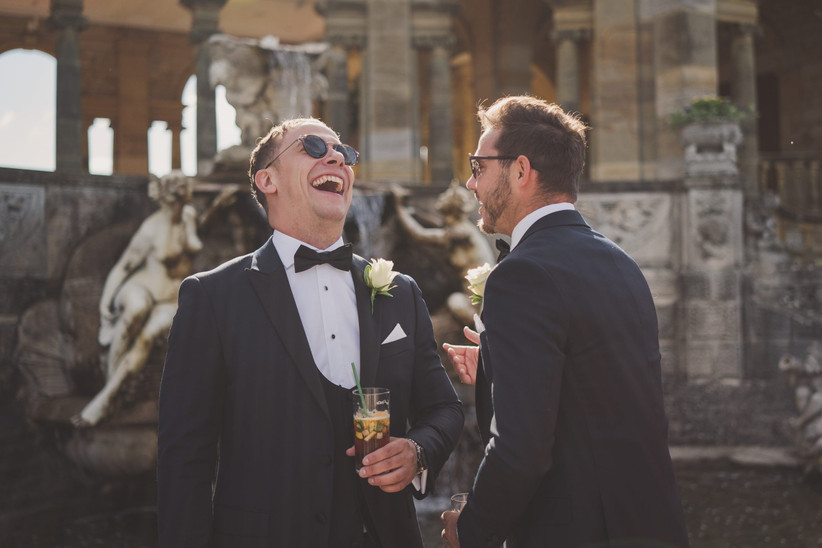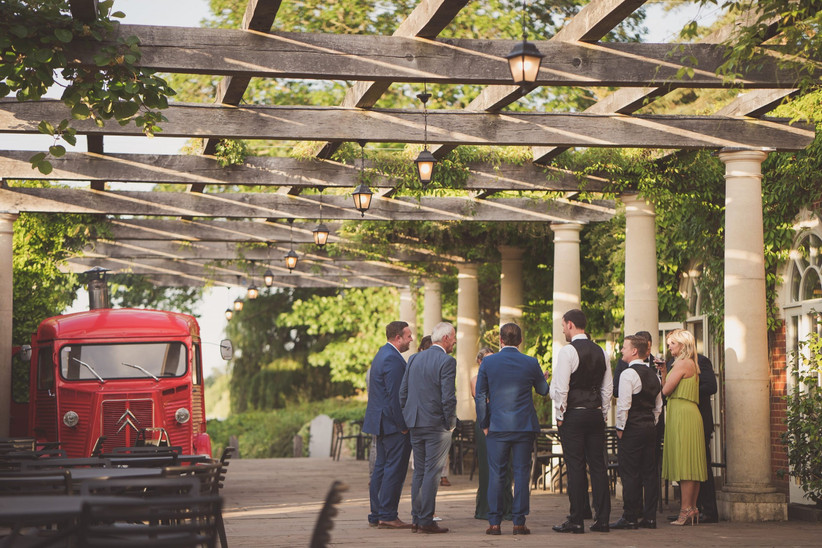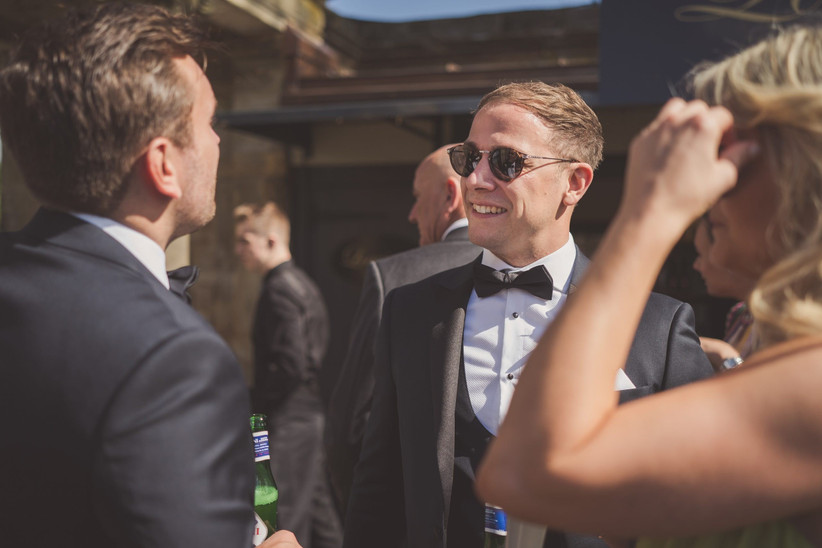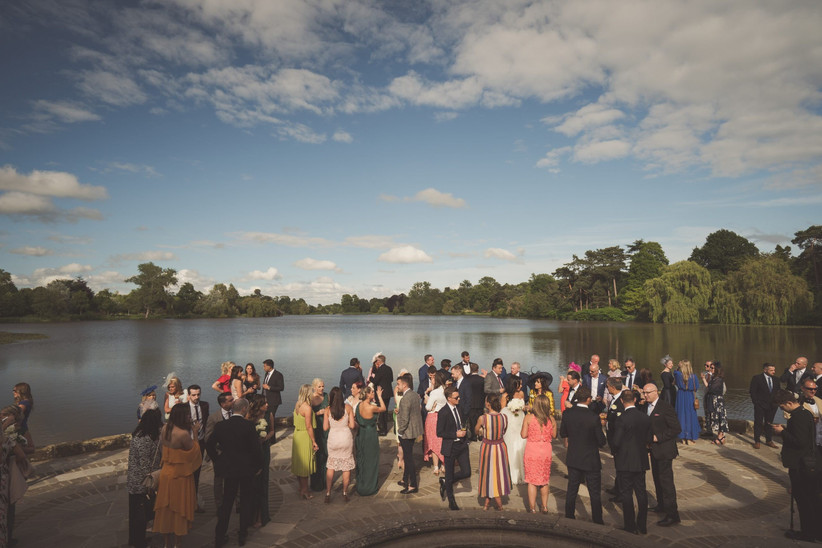 The Wedding Reception
Holly wanted to keep the palette neutral on her wedding day, sticking to white and ivory florals, complemented by the natural green of the bridesmaid's dresses. The team at Hever Castle helped Holly to bring together her vision.
"I did everything myself with the help of the amazing team at Hever Castle and I loved every moment – I did not find it stressful one bit! I enjoyed planning everything, attending all the meetings, the budgeting, spreadsheets and even table plans. I have templates for everything you can think of!"
The wedding breakfast and dancing took place in the pavilion, also in the grounds of Hever Castle and close to the Loggia. Guests enjoyed a feast of lamb and summer fruit desserts. "The food was delicious! We had so many comments on the food which I was delighted with."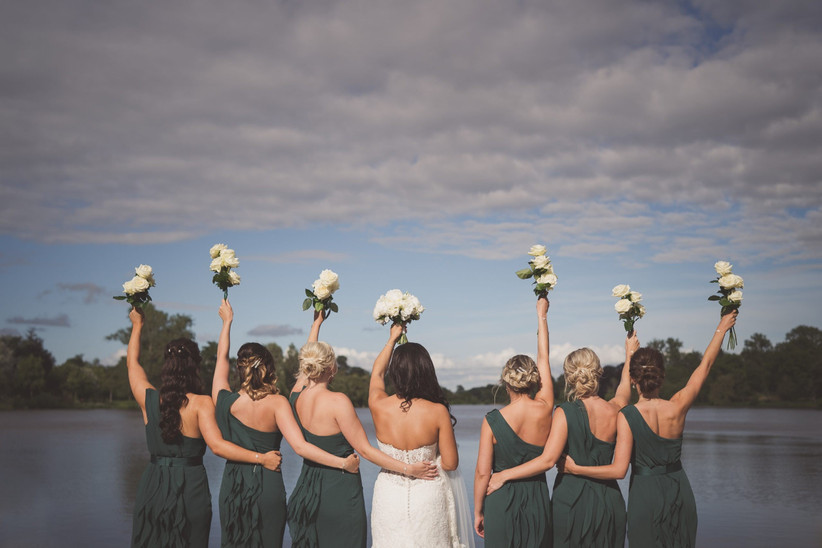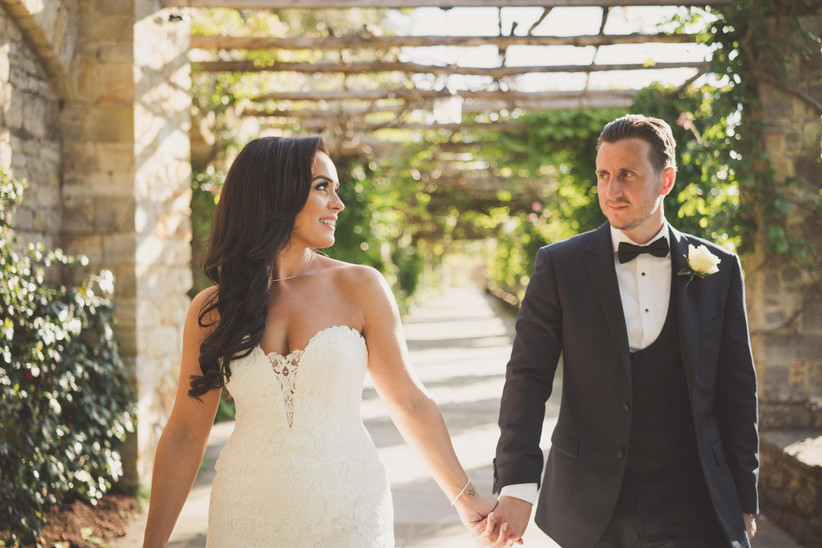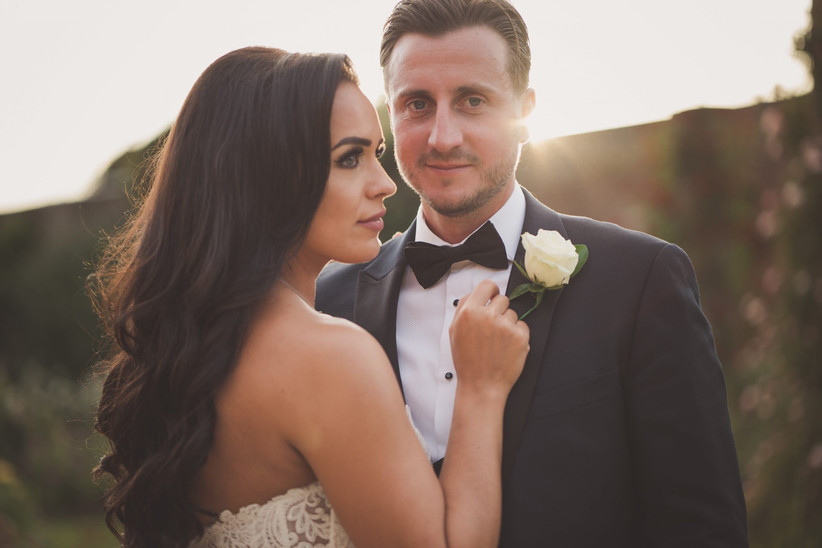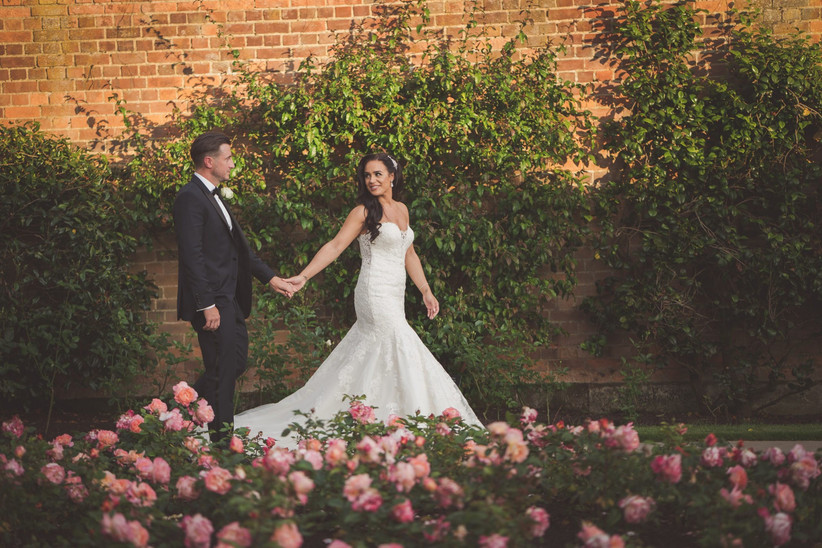 The Wedding Flowers and Cake
In-keeping with Holly's fresh and natural look, Suzanne Price of The Flowersmiths created the bride's beautifully elegant bouquet, the bridesmaid's unique posies and the venue arrangements. "My bouquet was a medium-sized natural but neat style with white hydrangea, peonies, spray roses, lisianthus and sweet peas with a touch of greenery, and hand tied with white lace. The bridesmaid's bouquets were quite original; they each comprised of three large roses at different levels with long stems, hand-tied with forest green ribbon."
Artificial blooms, arranged by Becky Sutton at Your Beautiful Day, were used to embellish the drapes that ran behind the top table.
Flowers also adorned the elegant, white, four-tiered wedding cake crafted by Claudia Newberry at Purple Flour. Chocolate orange, lemon, red velvet and carrot cake tiers were encased in white pearl lustre icing and topped with fresh roses.
"We served the cake during the reception and asked for a quarter of each tier to take home – it tasted divine!"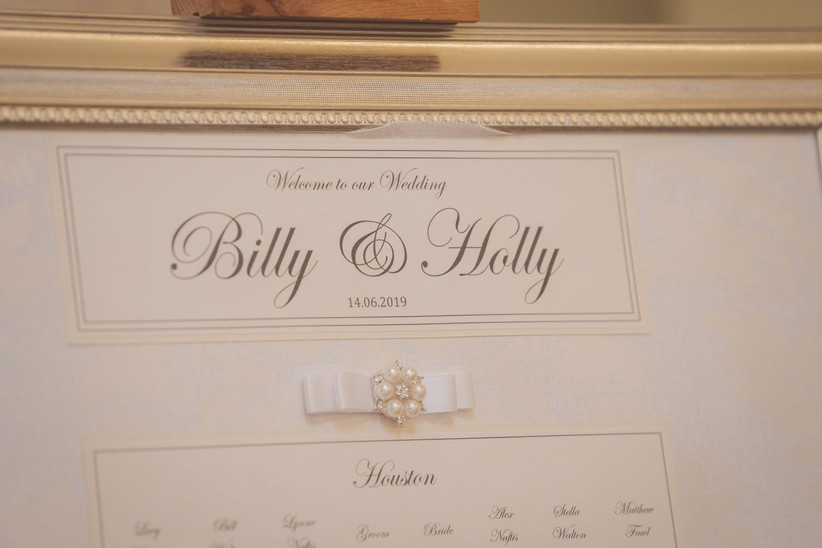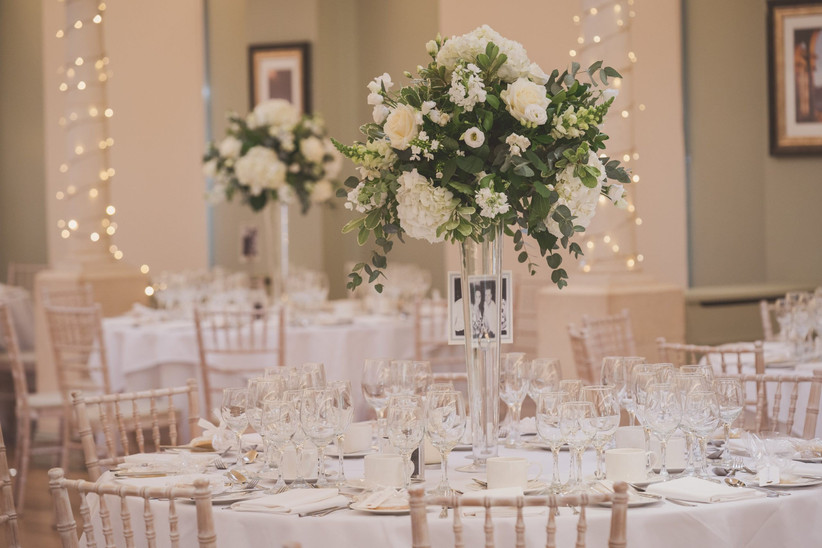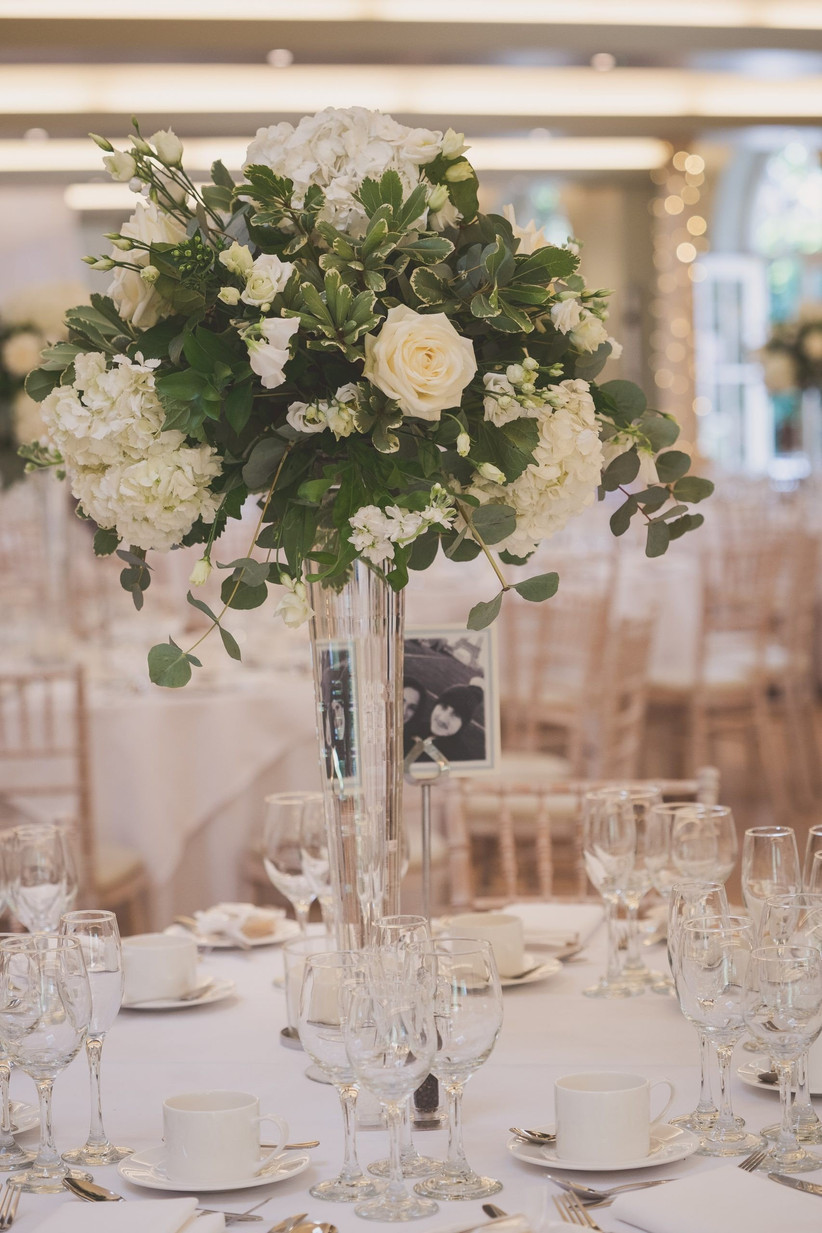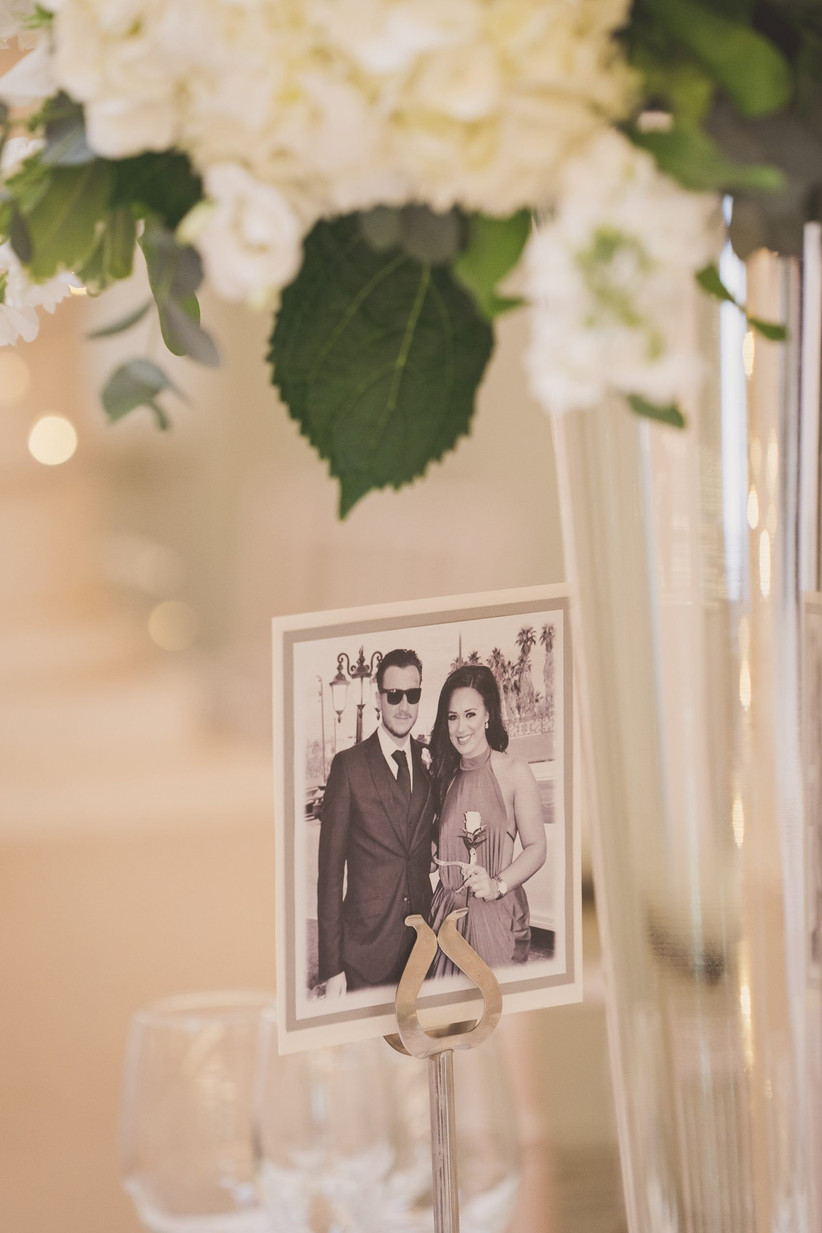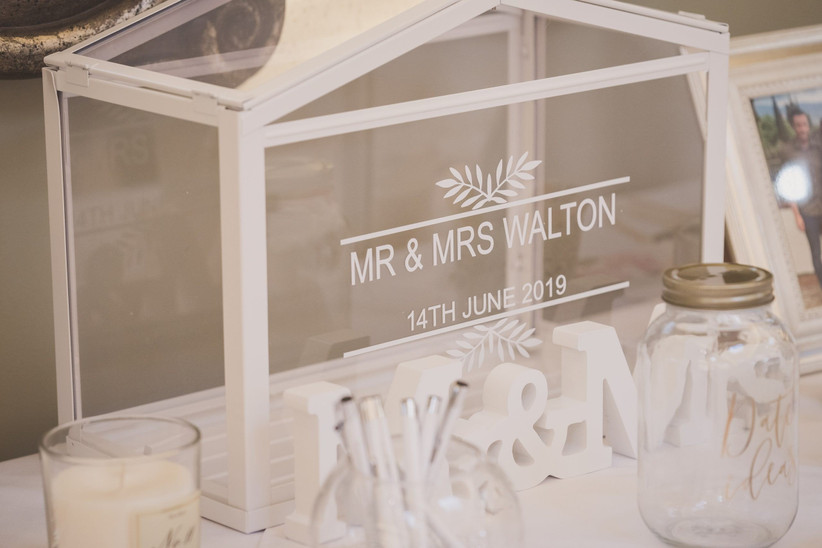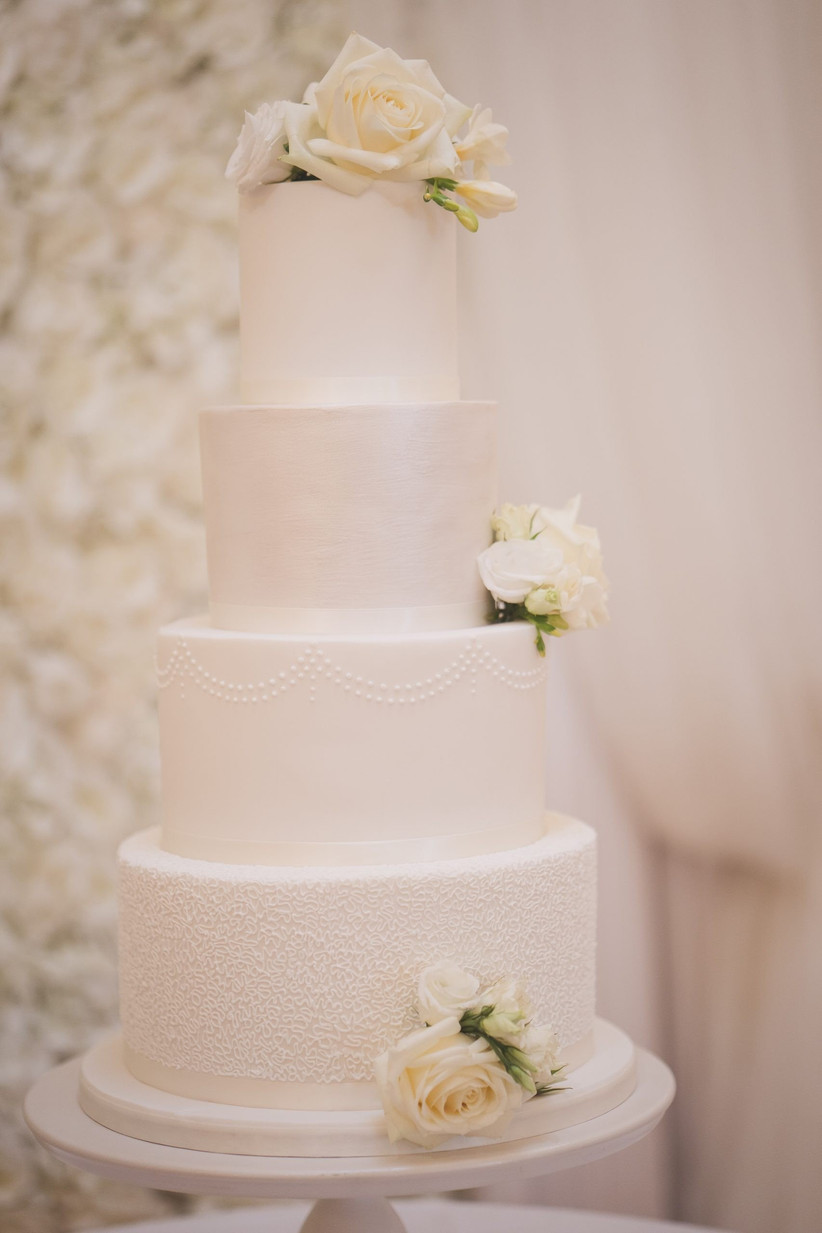 The Décor and Special Touches
Putting her artistic skills to good use, Holly crafted much of her own on-the-day wedding stationery, leaving invitations down to Cartalia. "All stationery was created using pearl lustre paper mounted on ivory card, using white ribbon and pearl and diamanté embellishments.
"I designed and made the table plan which featured cities we had visited. The top table was named Houston, after the location we got engaged. I also created and crafted table numbers and names, individual menus, individual placeholders, individual hand-held fans with printed order of the day, gift tags, signs for the guestbook and selfie sticks.
"We also gifted the floral centre pieces on each table to one person on the table, so we included a small message on the placeholders for the person we chose."
Guests who were not gifted the floral centrepieces were still treated to super-cute cookie wedding favours, each presented in a white bag with a gift tag place holder.
"The cookies were in a heart shape, frosted in white icing and had 'Walton Wedding 14.06.2019' on each one."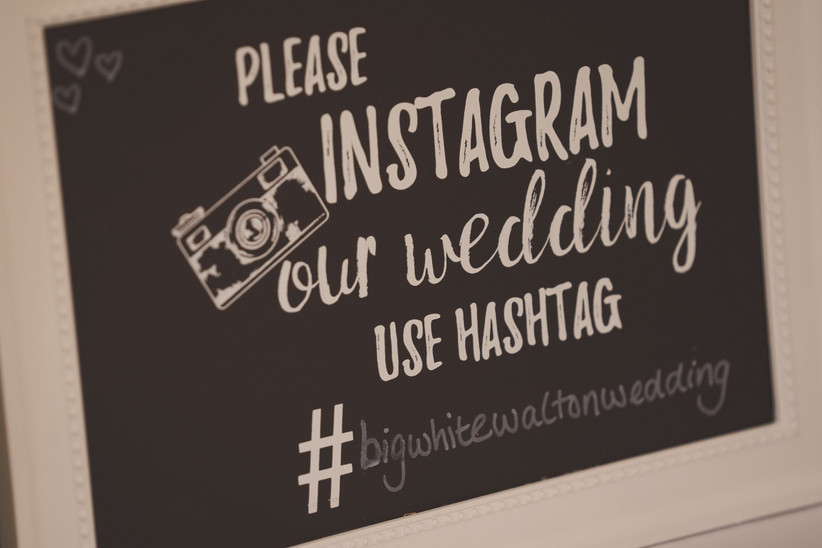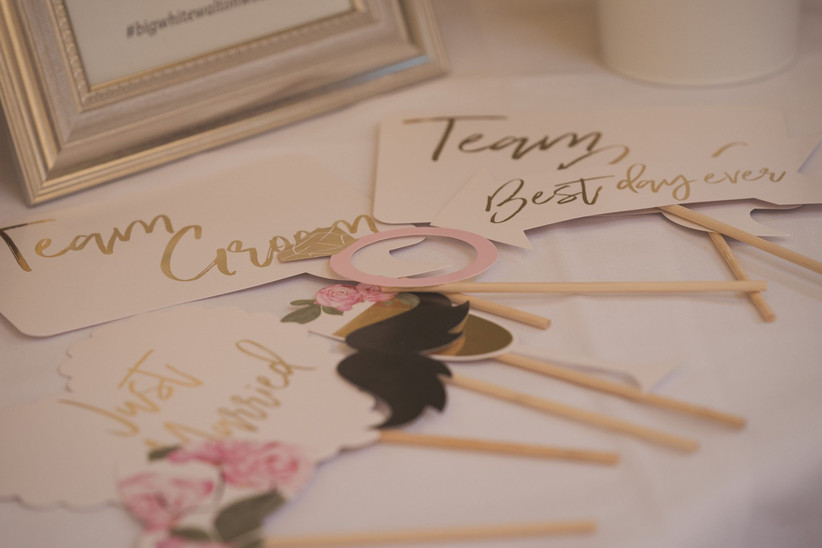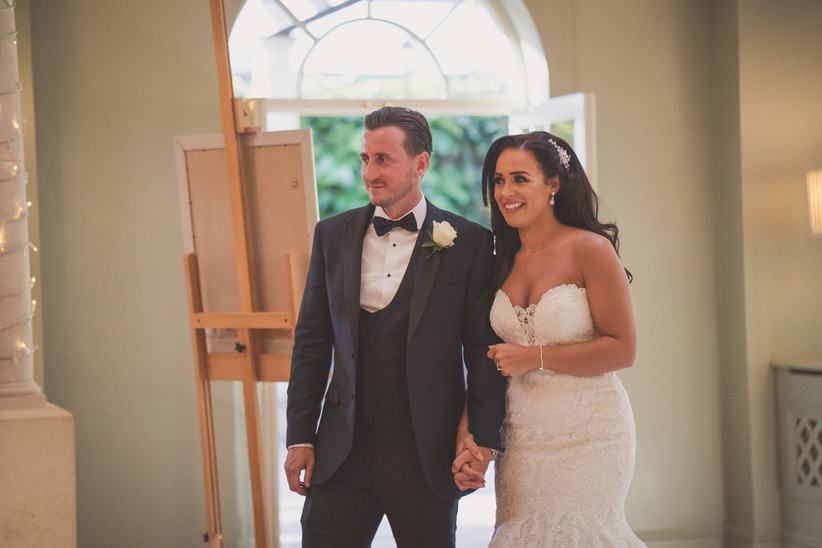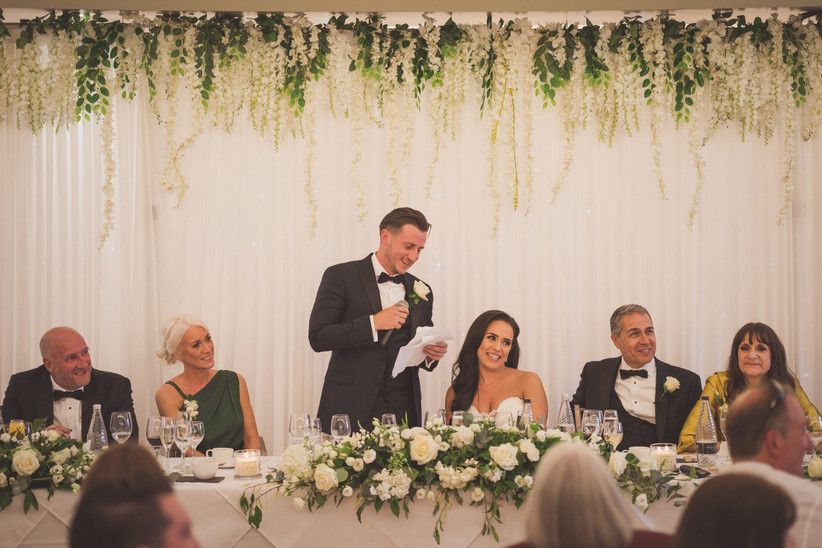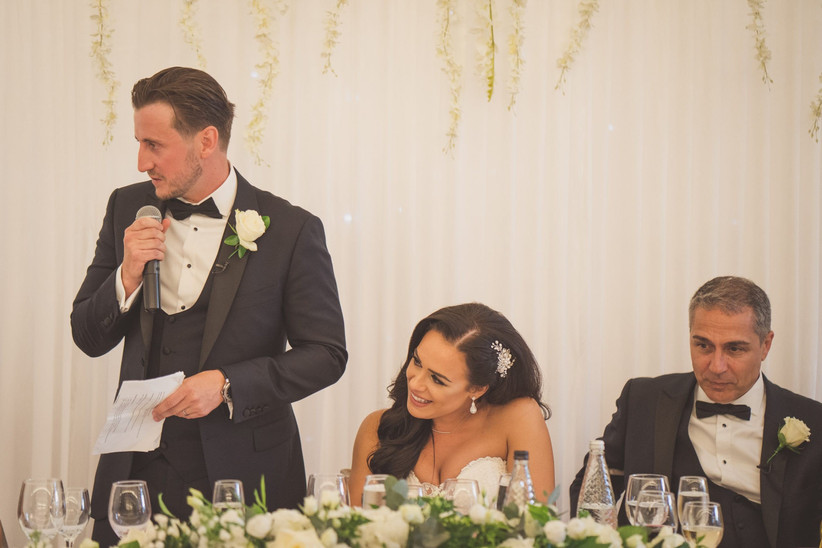 The Entertainment
The Dotted Crochets continued to play as guests enjoyed post-ceremony drinks in Hever's stunning Italian gardens. After the wedding breakfast, DJ Ben Phelps, a favourite among friends of Billy and Holly, played some of his well-known garage and old-school sets.
The first dance song was All Of You by John Legend. "Billy asked me to remind him what our first dance song was while we stood at the side of the dance floor about to enter. We didn't practise once but Billy pulled out all the moves and even threw in a few spins and dips!"
And after all the excitement of the day, the bride's favourite memory? A calm moment spent alone with her new husband. "When the guests were called into the pavilion to sit down, Billy and I took 10 minutes in the castle grounds for photos. We walked towards the castle, away from the lake, he held my hand and I remember thinking back to visiting as a child and thought, 'Wow I finally did it, got married here, of all places, to my best friend.'"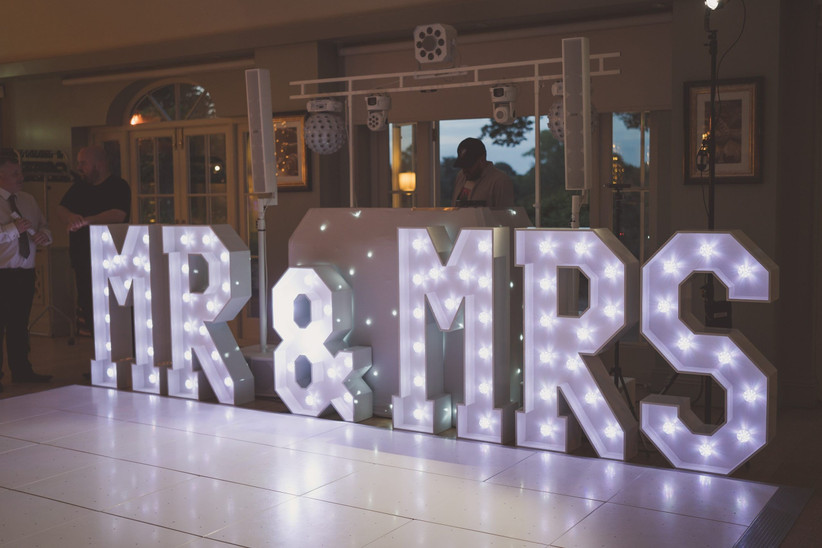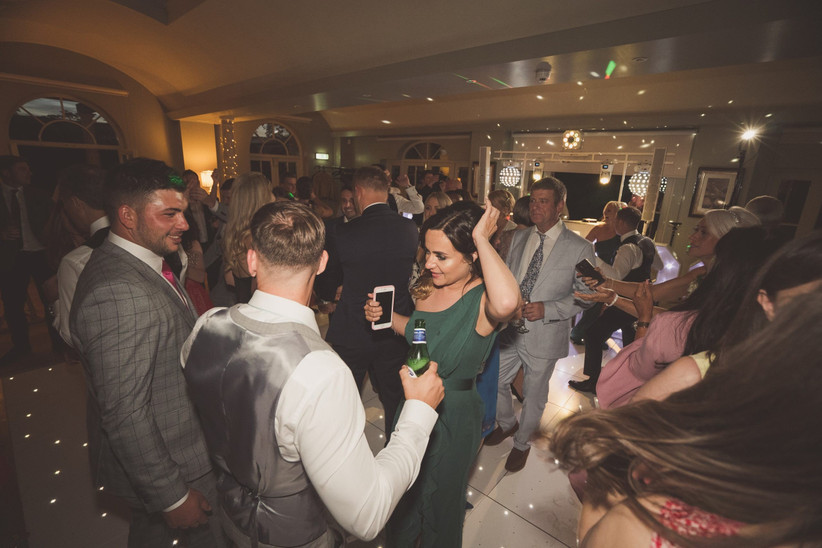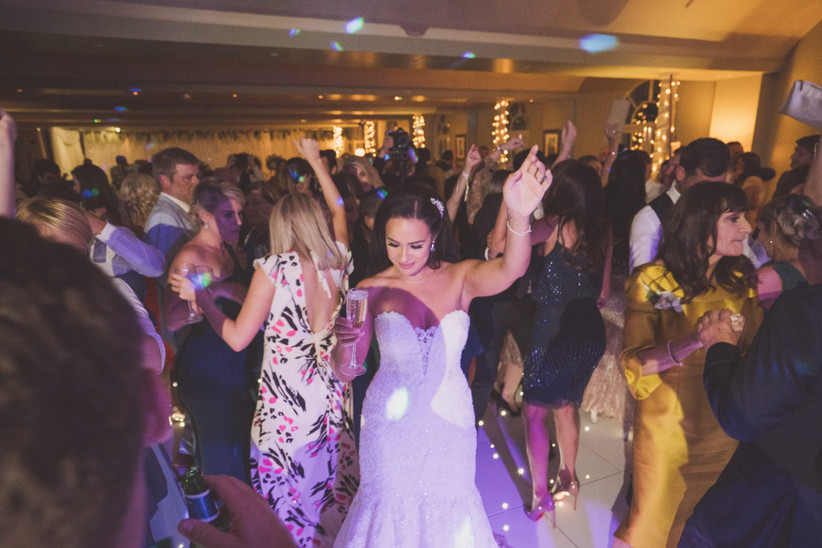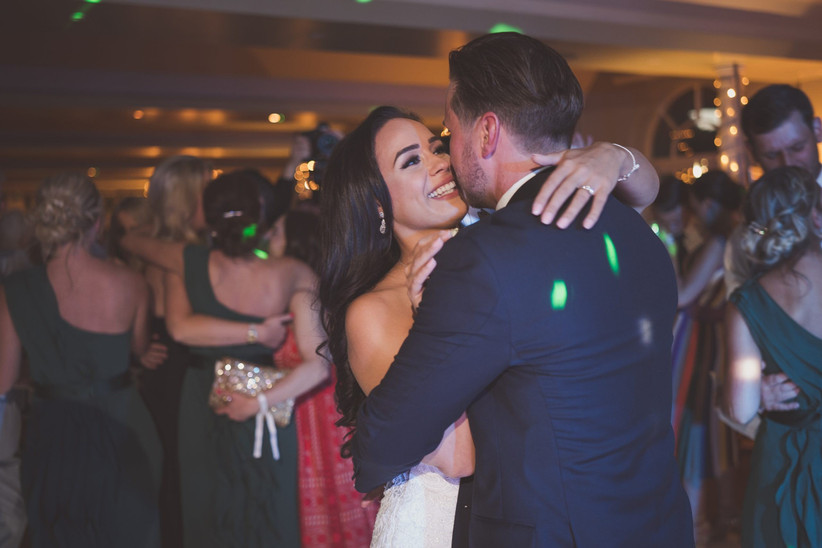 The Honeymoon
Billy and Holly chose a multi-destination honeymoon, loving the idea of a beach break as well as little bit of sightseeing and partying. "I've always wanted to travel in business class, so I found relatively cheap flights with Virgin Atlantic to LA and we decided to do LA for five nights, then Maui in Hawaii for five nights at the stunning Four Seasons resort, then we went back to Santa Monica for three nights before heading home.
"I had been to LA before but neither of us had been to Hawaii, it's just a little too far, but we wanted the best of both worlds for our honeymoon; a fun sightseeing part and a nice relaxing beach paradise part. Our honeymoon definitely delivered."
The Suppliers
Photographer: Nick Rose Photography
Venue: Hever Castle
Wedding Dress: Madeline Gardner Collection for Morilee from Confetti & Lace
Bridal Accessories: Ivory & Co.
Hair: Max Daniel Hair
Groomswear: Hawes & Curtis
Bridesmaid Dresses: David's Bridal
Entertainment: The Dotted Crochets (now known as Eclectic Strings); Ben Phelps DJ
Stationery: Cartalia
Florist: Suzanne Price at The Flowersmiths and Becky Sutton at Your Beautiful Day
Cake: Claudia Newberry at Purple Flour
Rings: Cara Jewellers
Honeymoon: Four Seasons Maui
Thanks to Holly and Billy for sharing their beautiful big day with us!