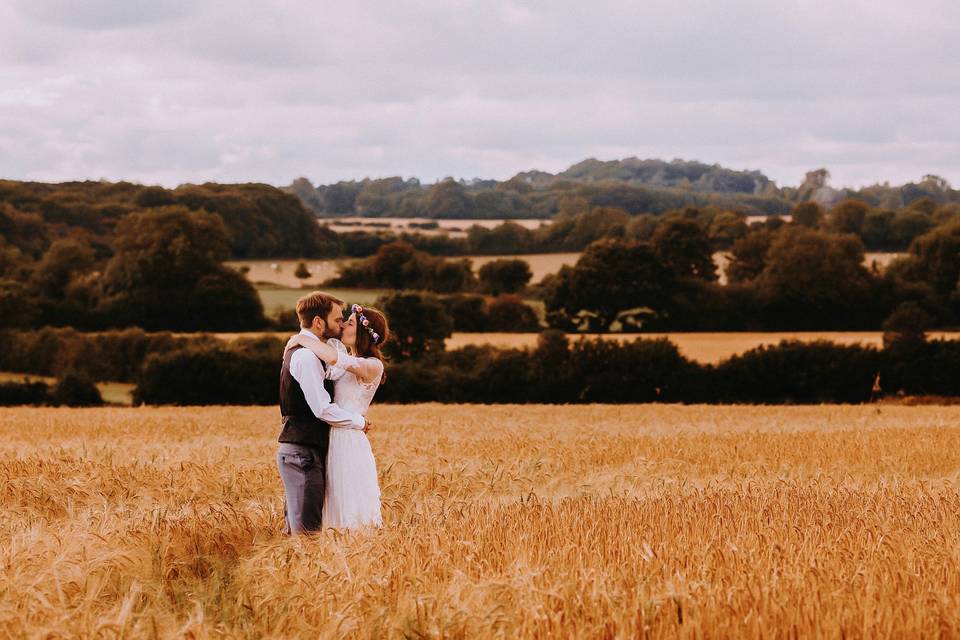 If you love the idea of an outdoor wedding with boho, festival vibes then you're going to want to check out Sam and Will's laidback tipi wedding. Beginning with an outdoor ceremony in Sam's dad's back garden and ending with some seriously romantic couple shots at sunset, this wedding is the ultimate in relaxed summer style.
"We met through a mutual friend. Nicole was my friend from school, who Will met and became friends with at university. We were together for seven years before we got married.
"Will proposed in October, at Wakehurst Place (Kew Gardens' second site in West Sussex). The weather was wet and windy, but this didn't matter, the proposal was a complete surprise."
Despite the bad weather, nothing could dull the sparkle of Sam's engagement ring, chosen by Will. "It was perfect. It's gold with a grey diamond."
Keen to marry the following summer, Sam and Will took just eight months to plan their wedding.
Photographer: Yulia Tsezar of YTZ Weddings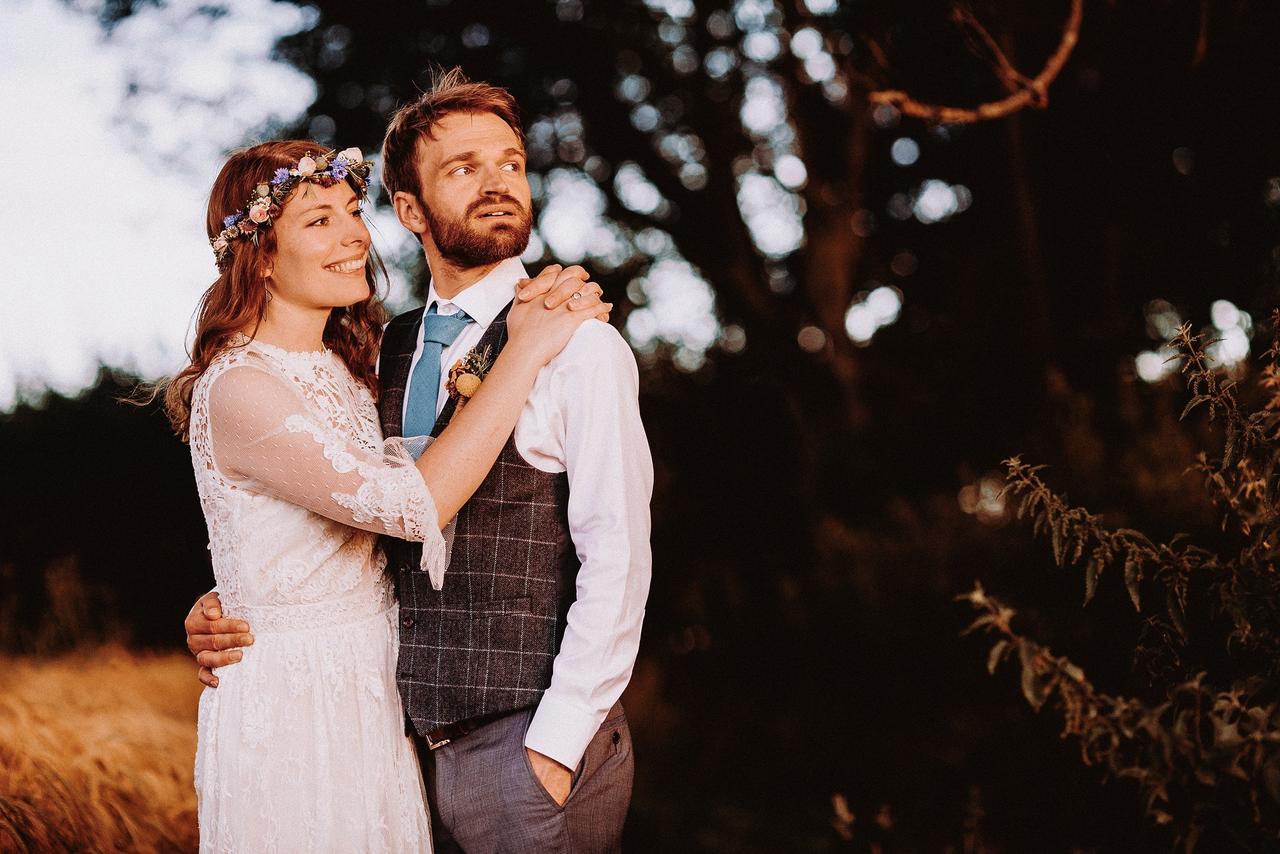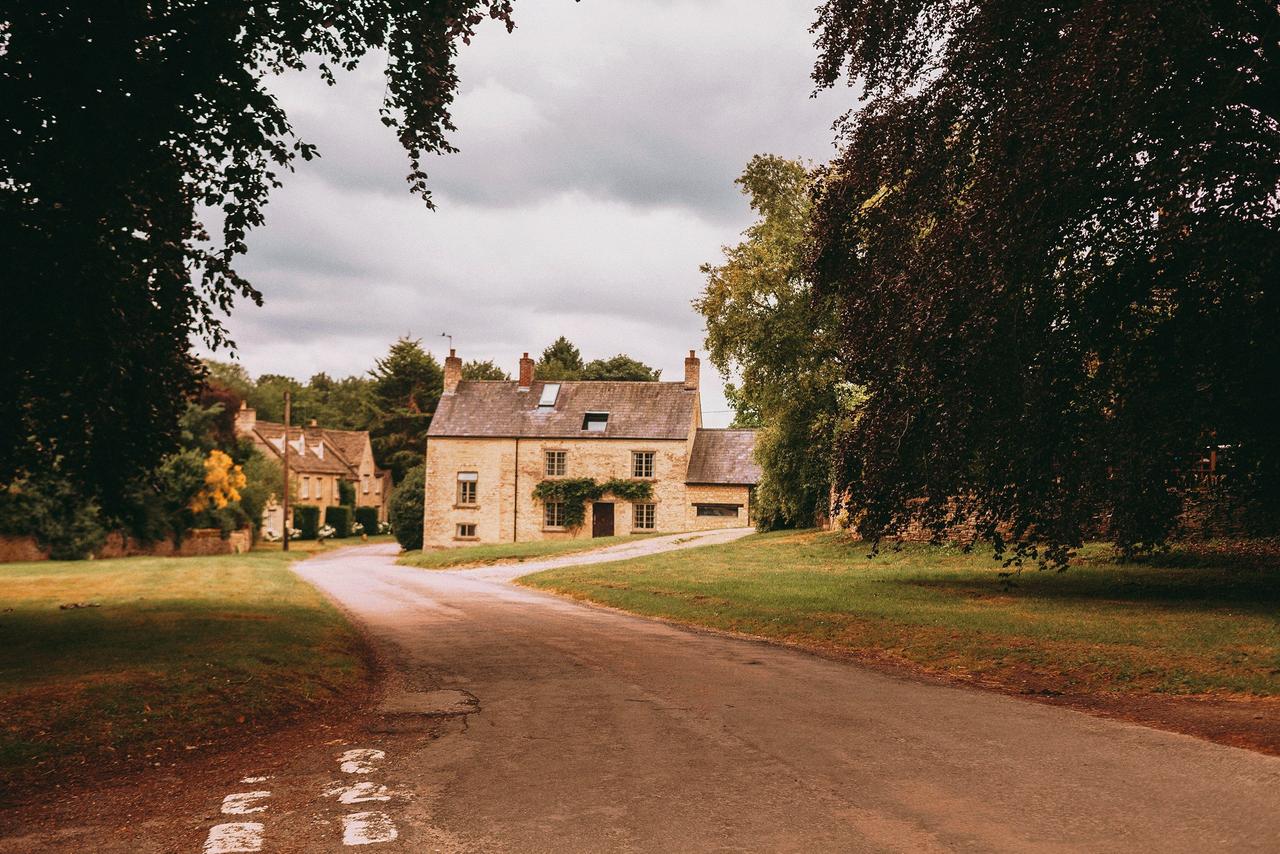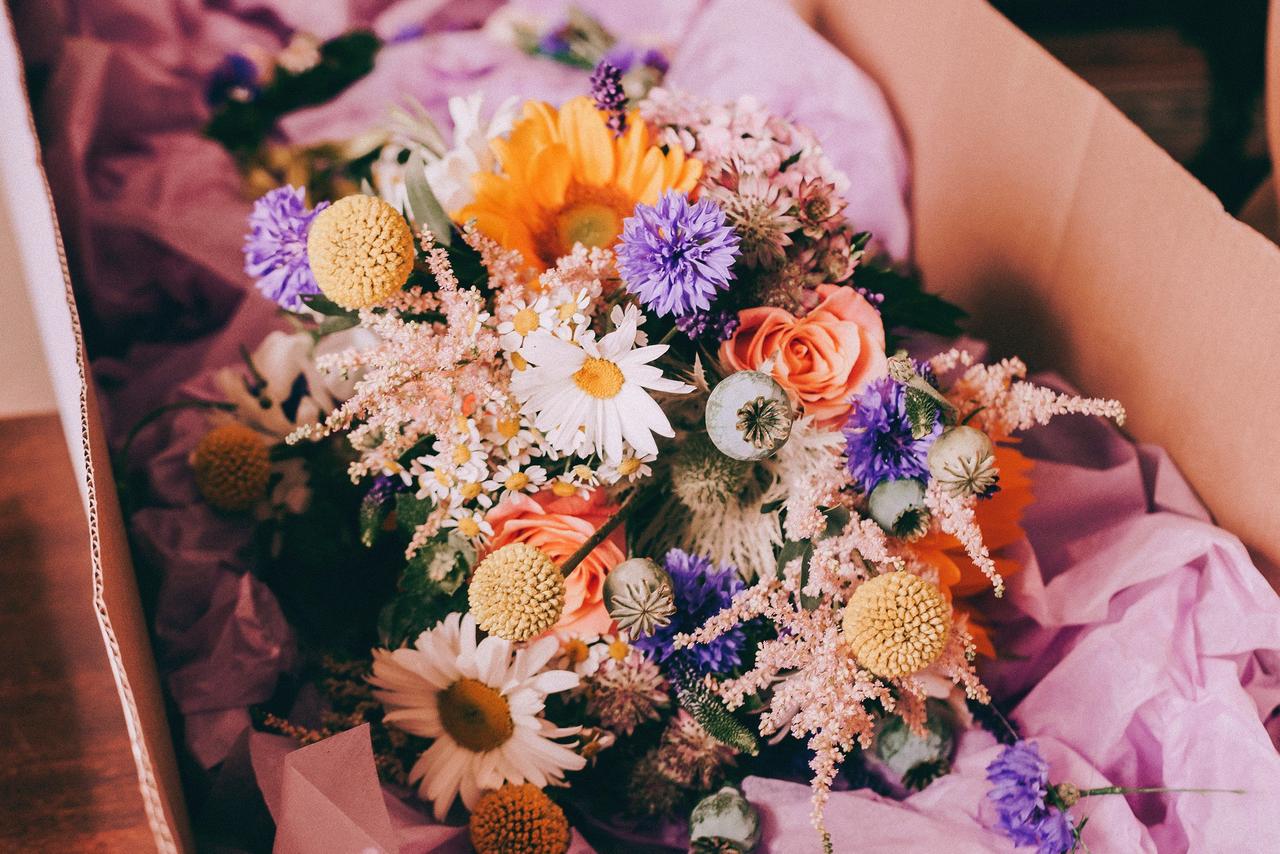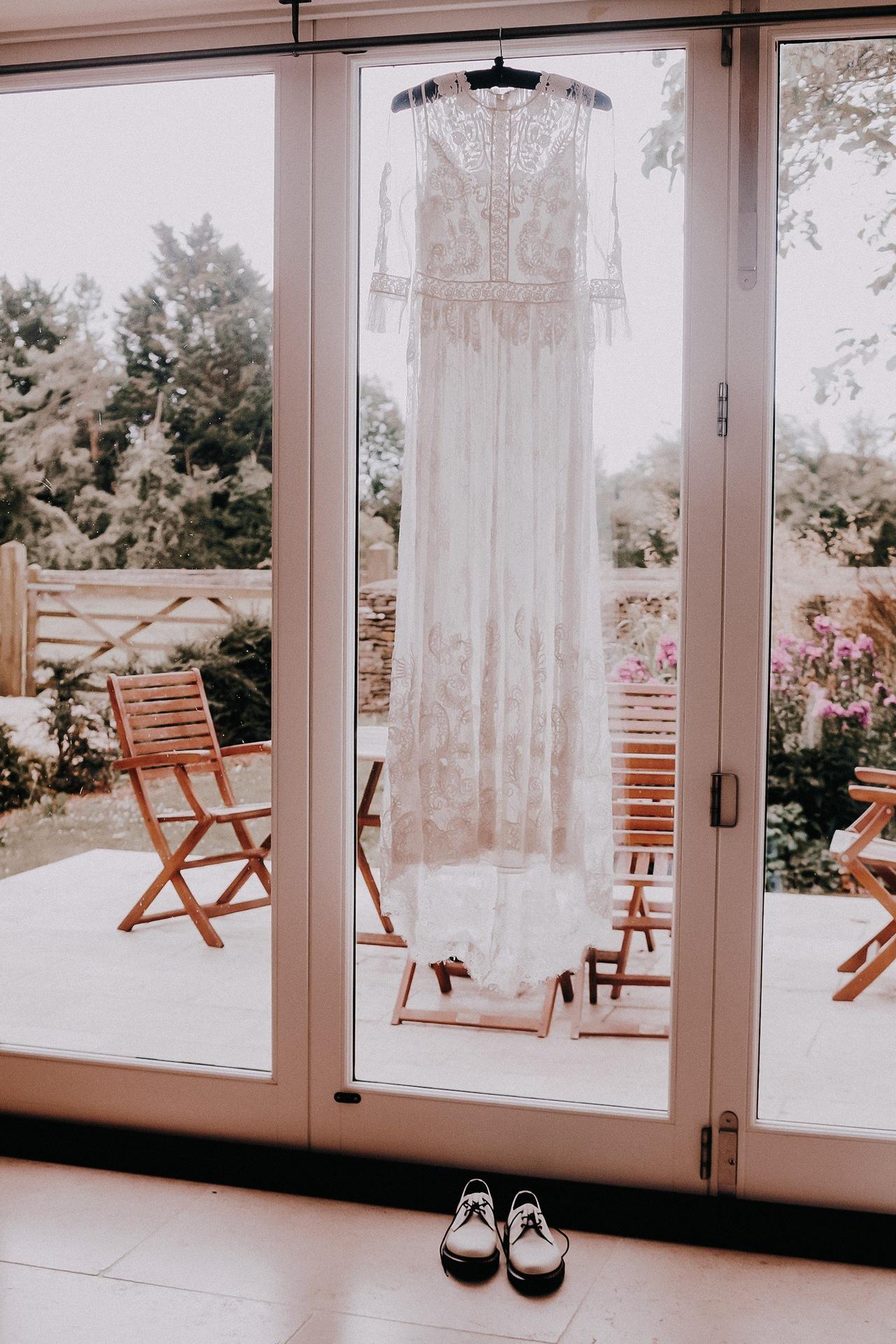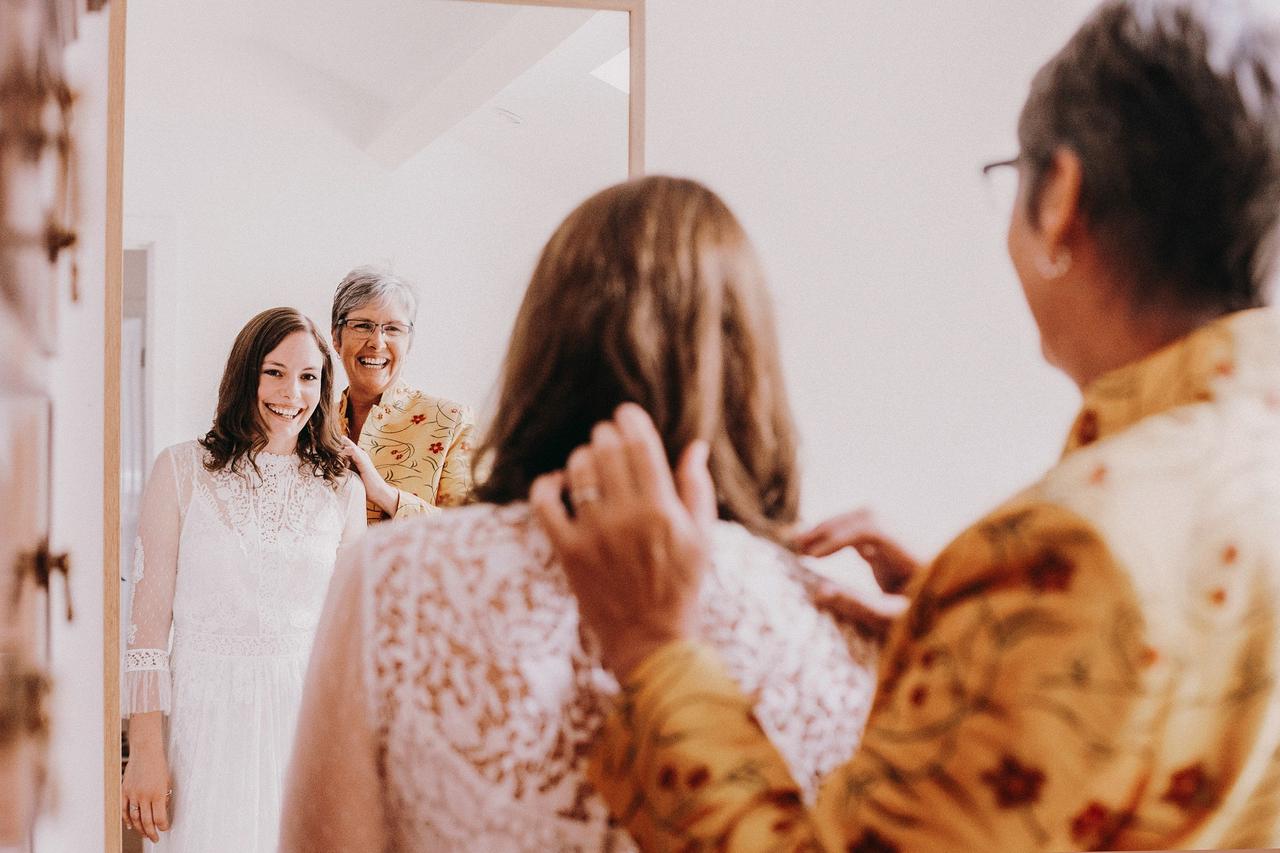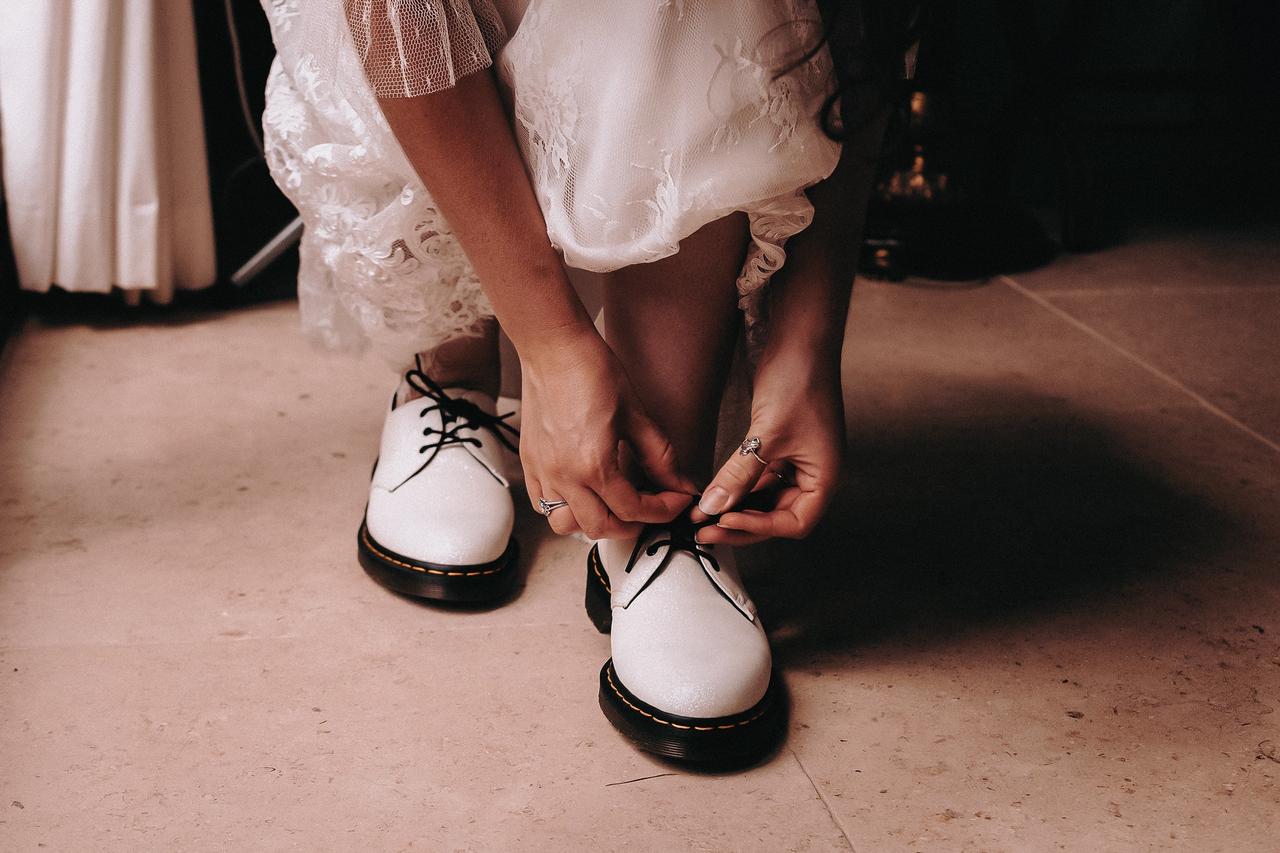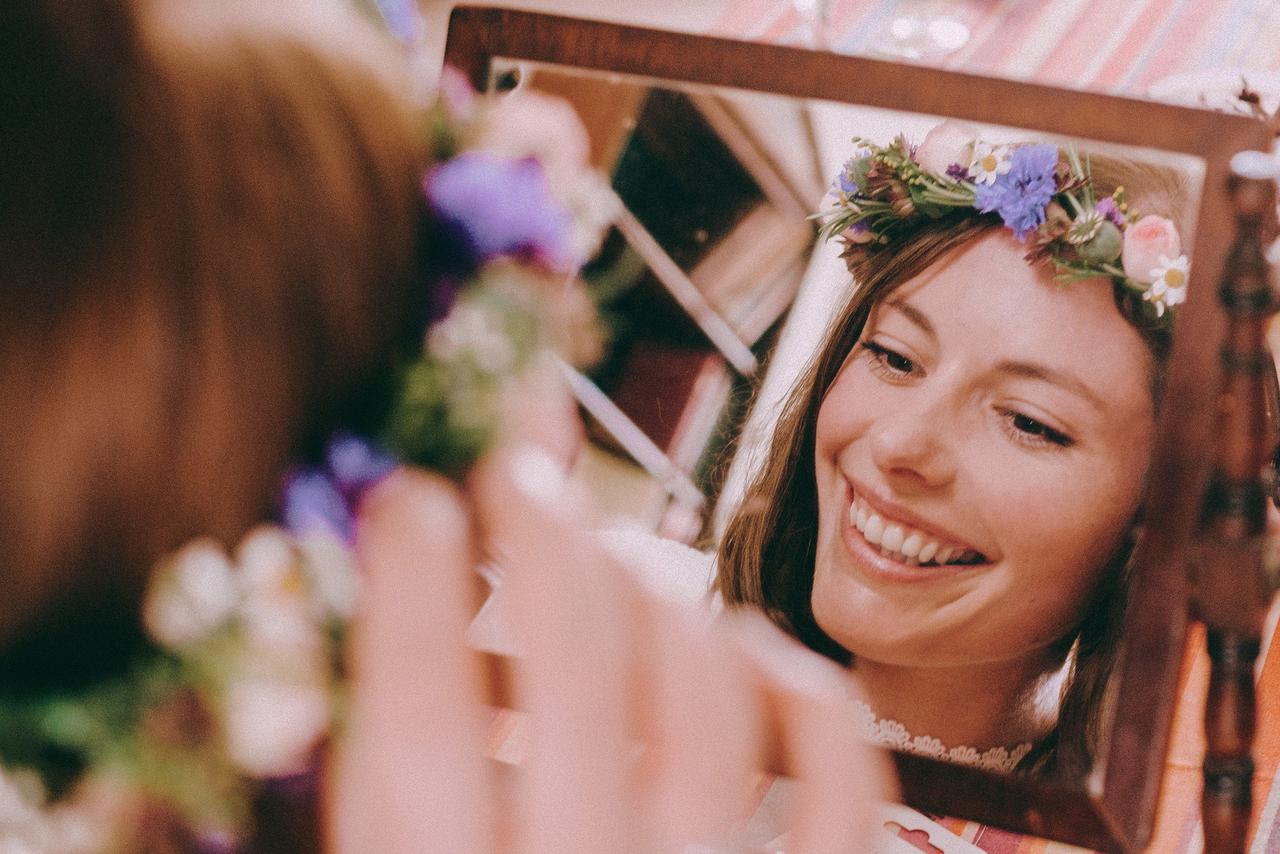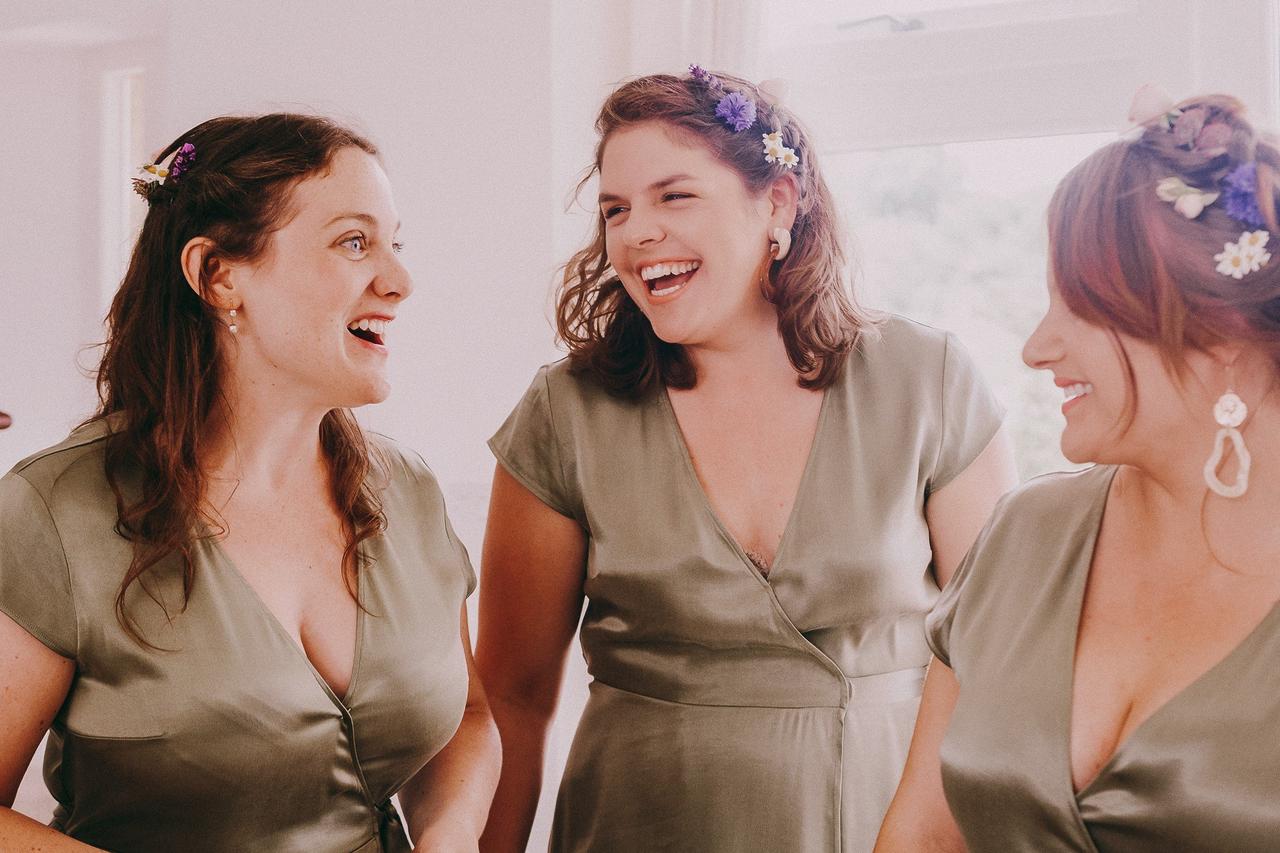 The Wedding Dress
Sam bought her laidback gown from a boutique in Wimbledon. "I think it was the sixth dress I tried on.
"I fell in love with it, and it fit perfectly with the outdoor, relaxed style of the big day."
Sam teamed her gown with white, glittery Dr. Martens, a must considering the wedding venue. "As the wedding was in a tipi in a field, my shoes needed to be flats."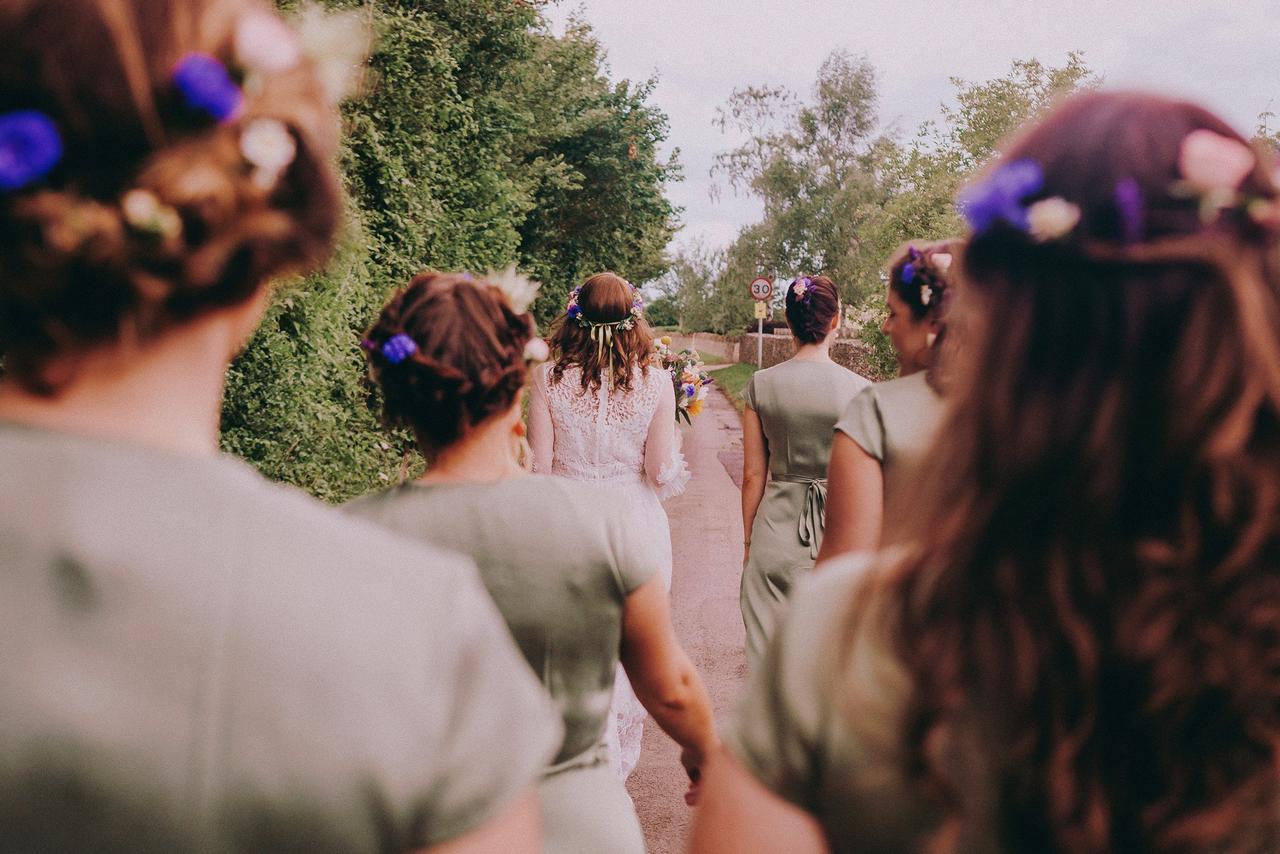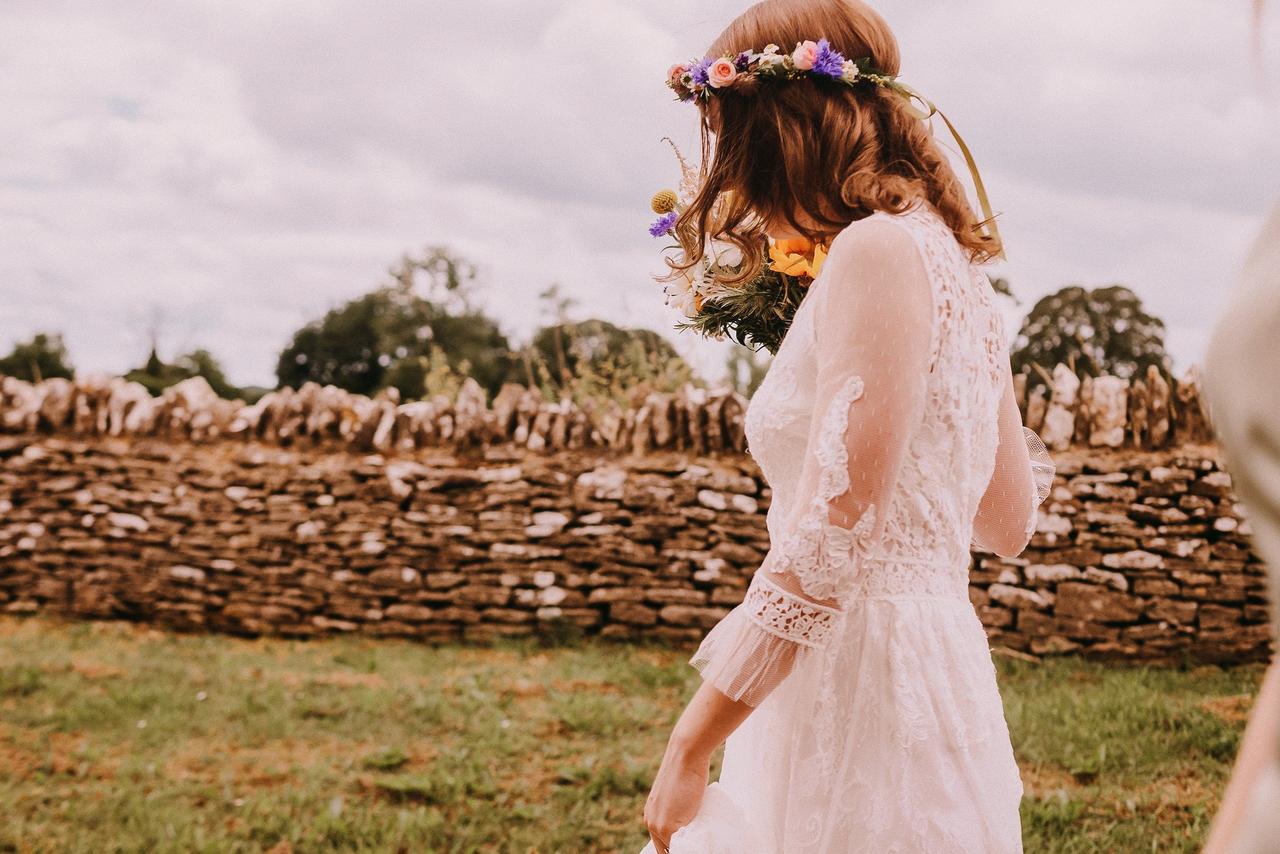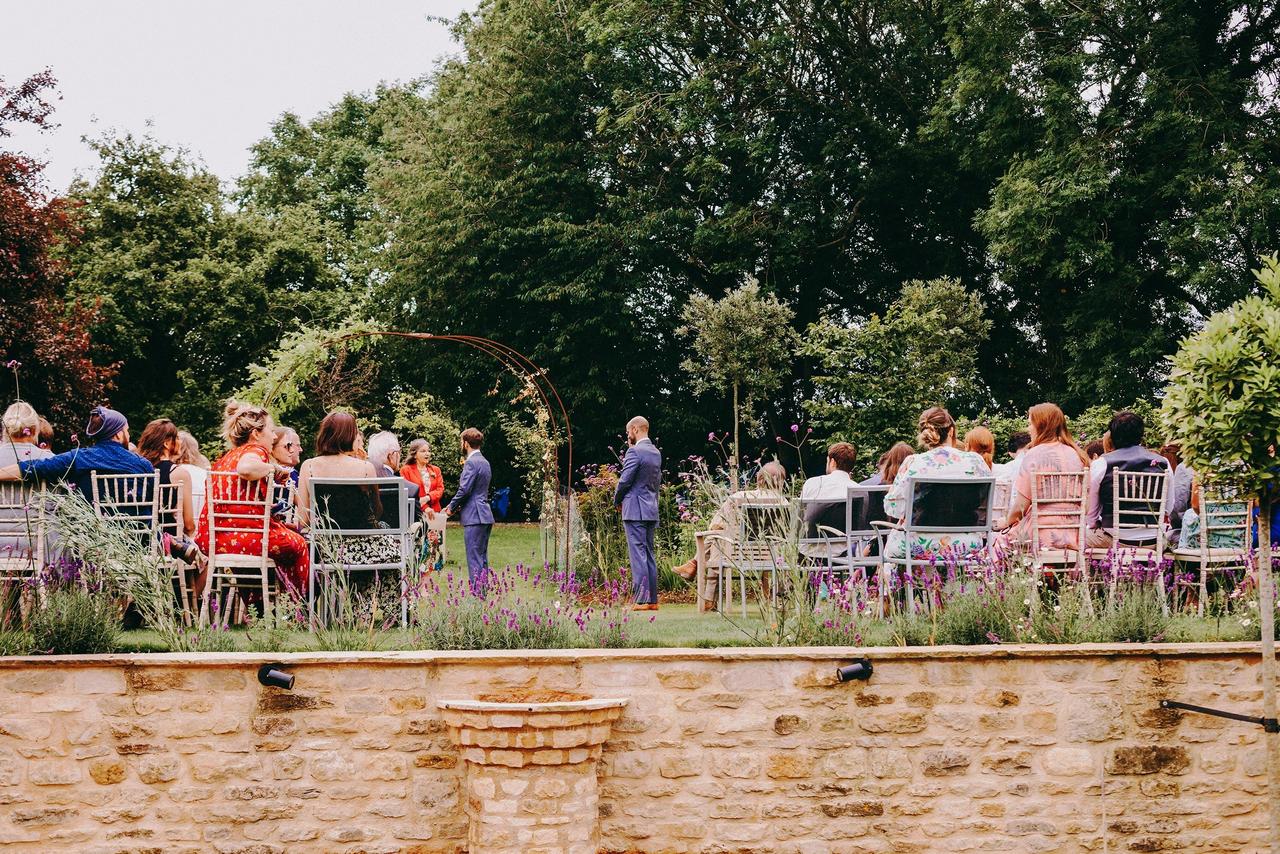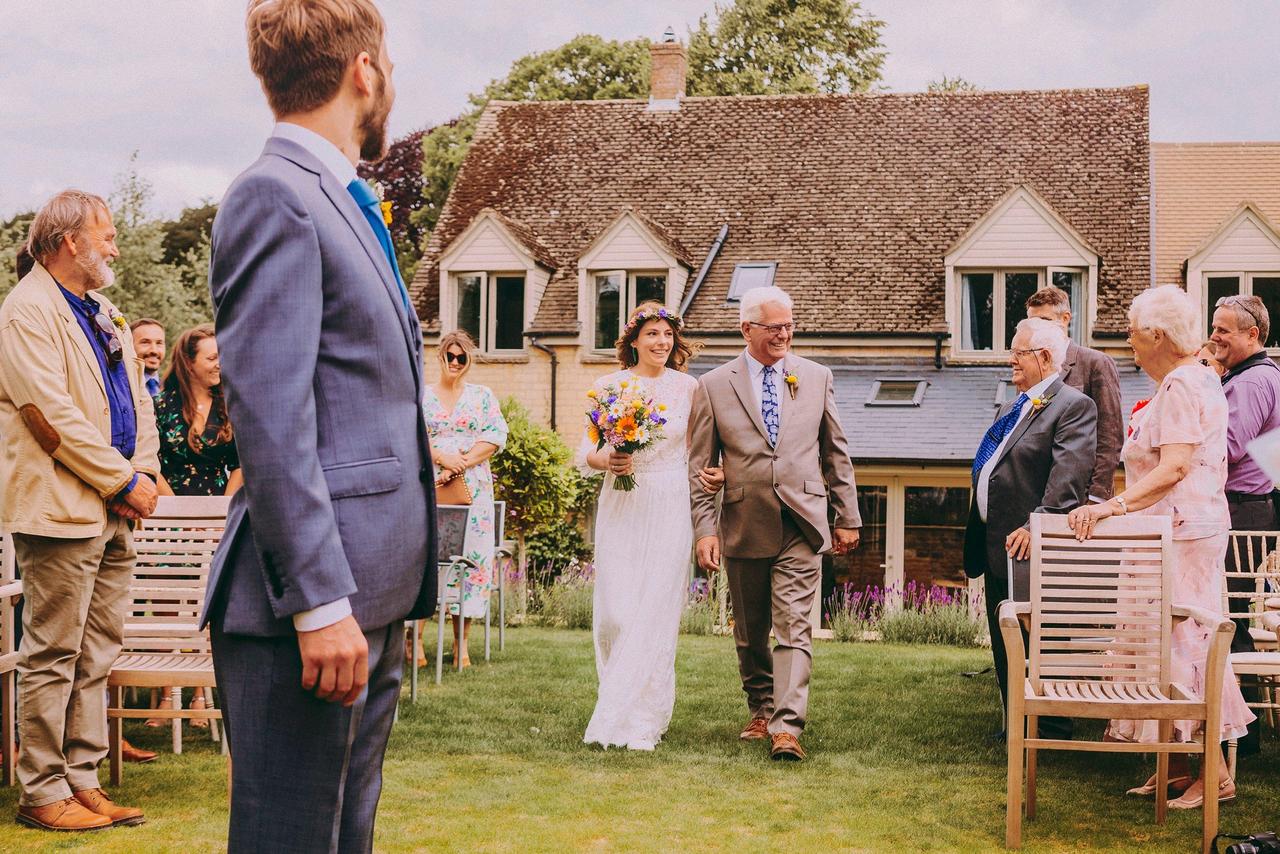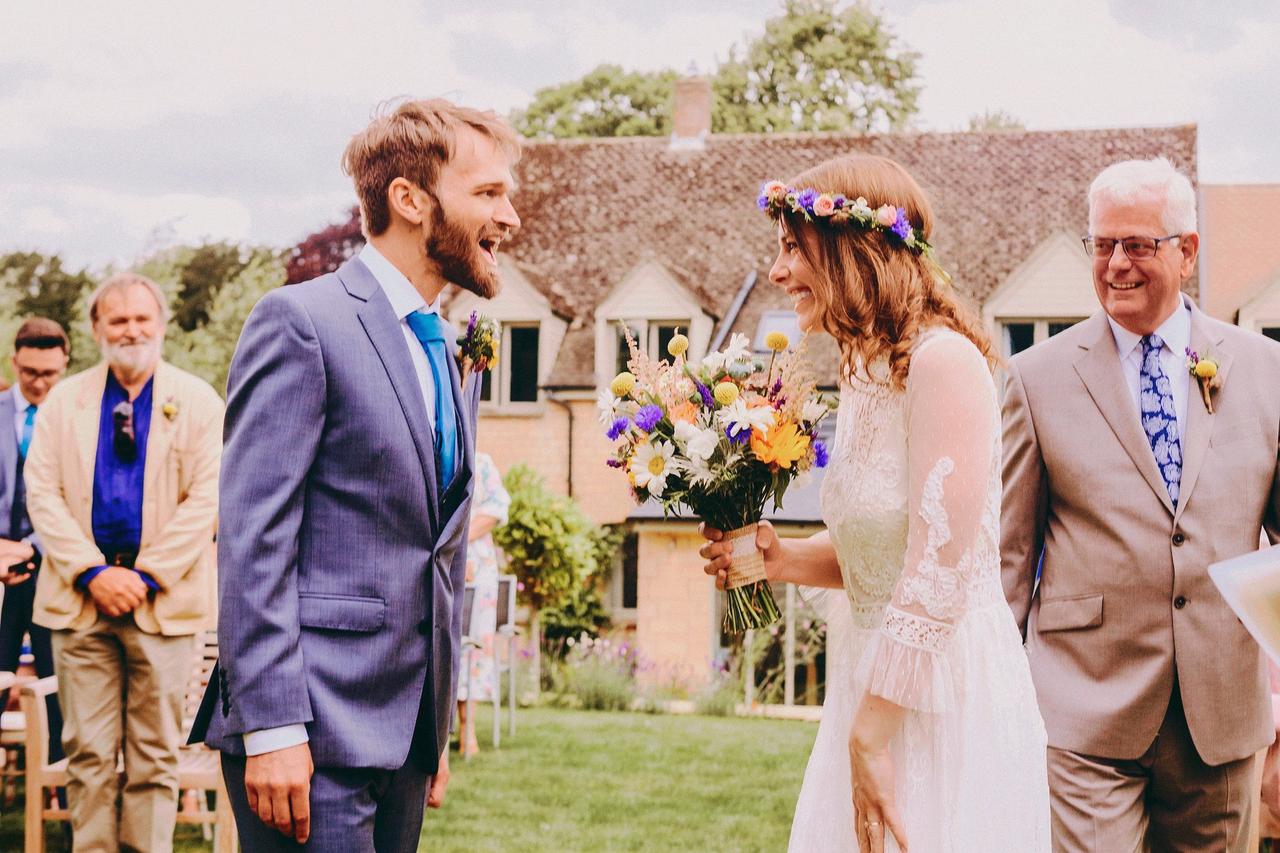 Bridal Beauty
Sam decided to do her own makeup and, with the help of a lesson at Bobbi Brown, achieved the natural look she was after.
"I don't wear a lot of makeup, so I didn't want my wedding makeup to be too heavy and to end up not looking like myself."
Sam kept her hair down in a natural style but finished the look with an extra-special accessory. "One of my friends is a florist and made me a flower crown!"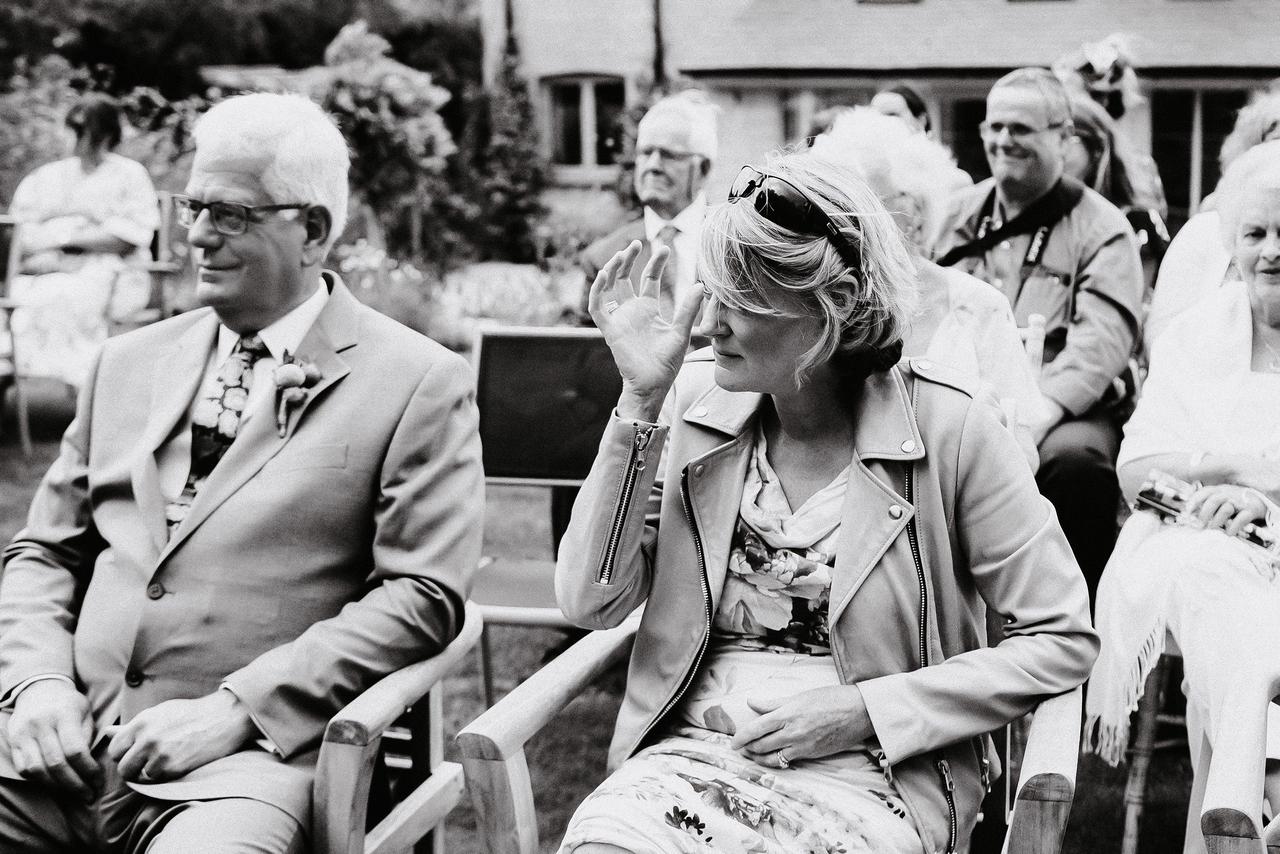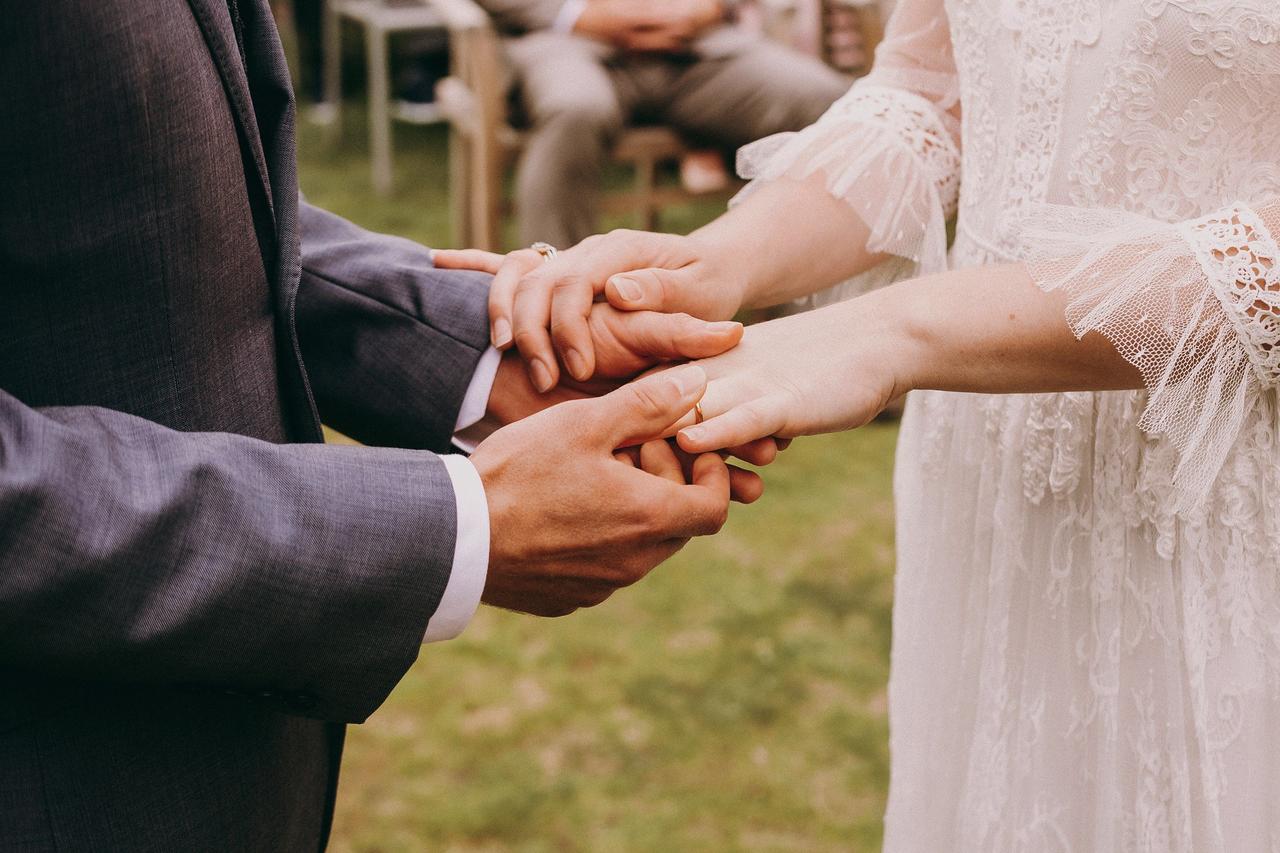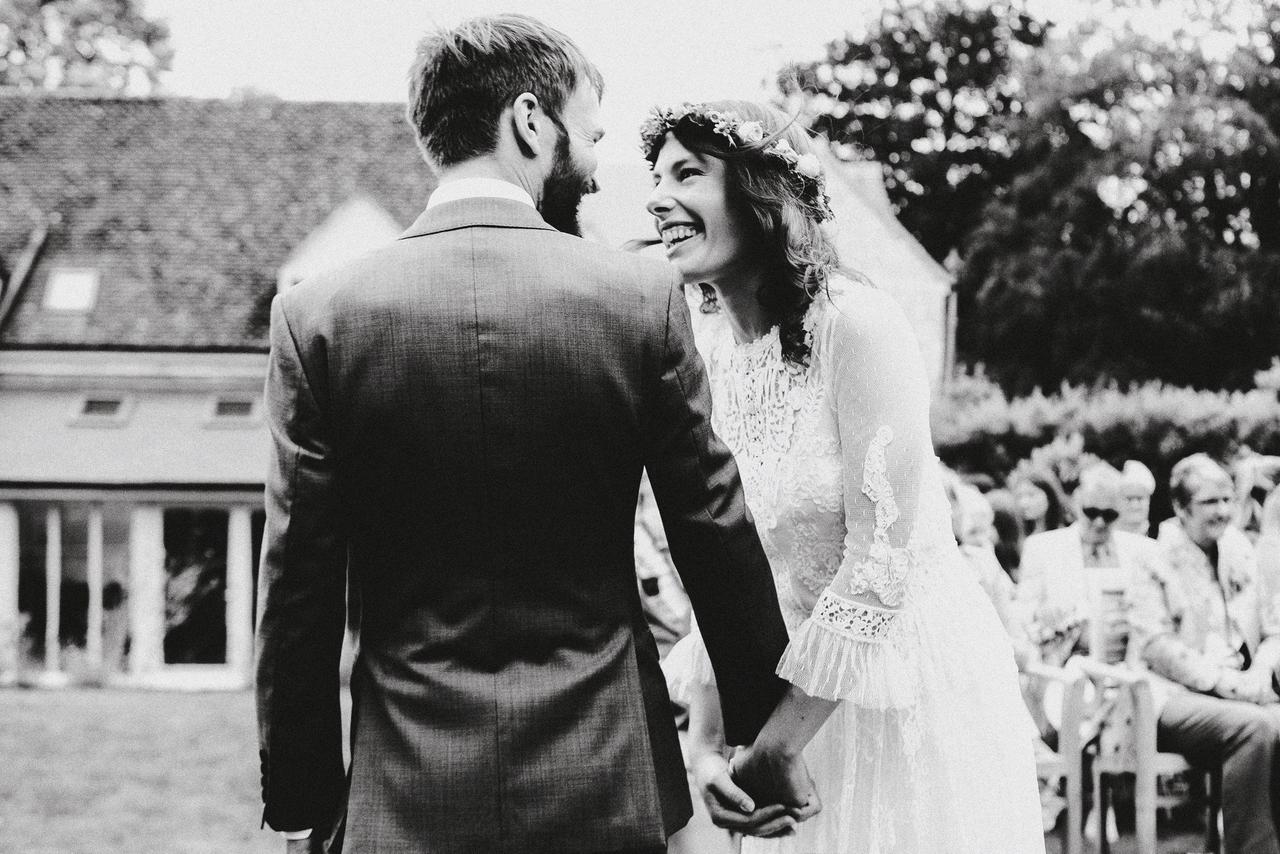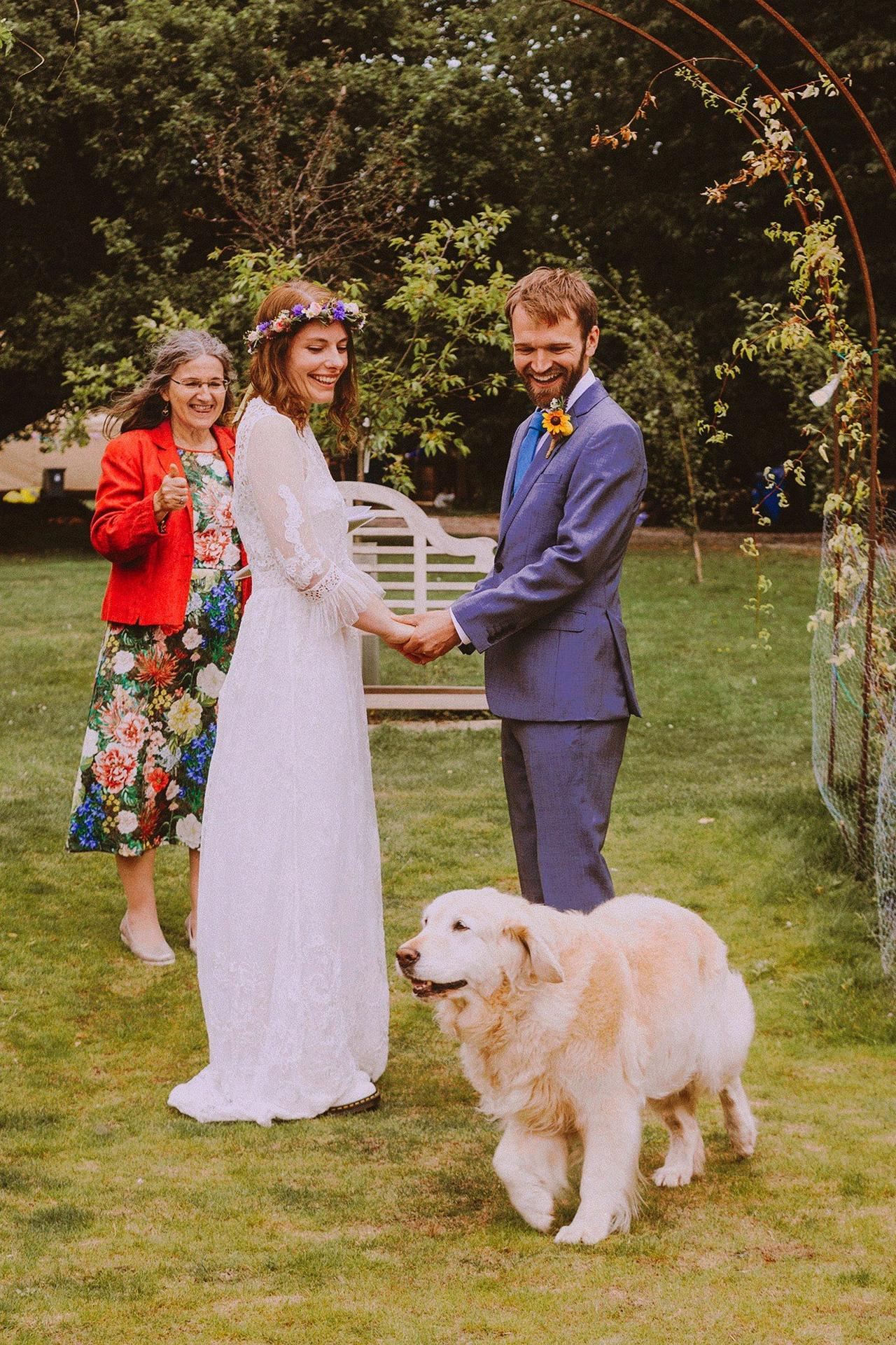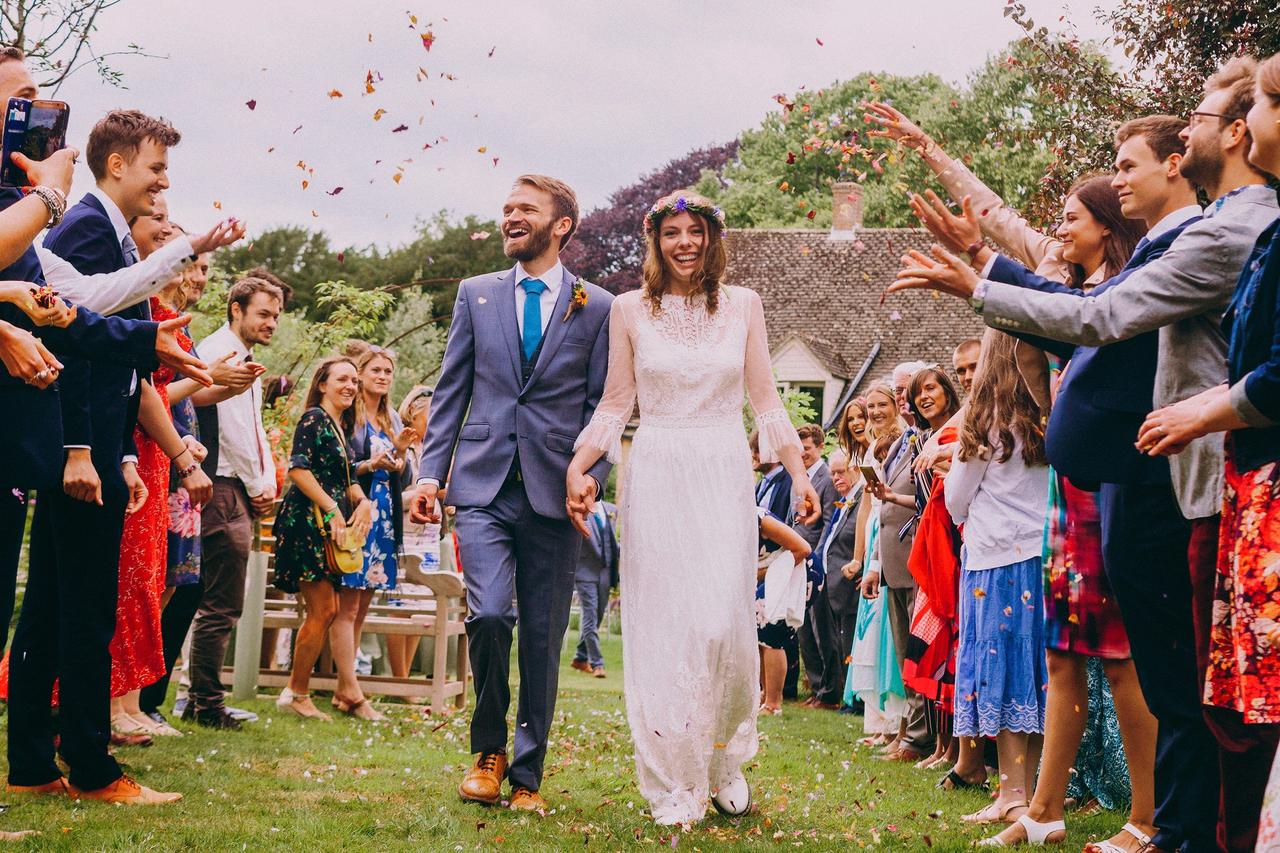 The Wedding Party
Sam had six bridesmaids – her sister, three school friends and two university friends – and each wore a pale green satin dress from & Other Stories.
The groom and his groomsmen hired suits for the occasion. "They all wore grey suits, with a navy tweed waistcoat and a turquoise stripe and matching turquoise tie.
"We bought ties for each of the groomsmen as a keepsake as the suits were hired."
Many of the couple's guests arrived the night before the wedding so the party started a little early for some! "We stayed up pretty late telling old stories and having some drinks."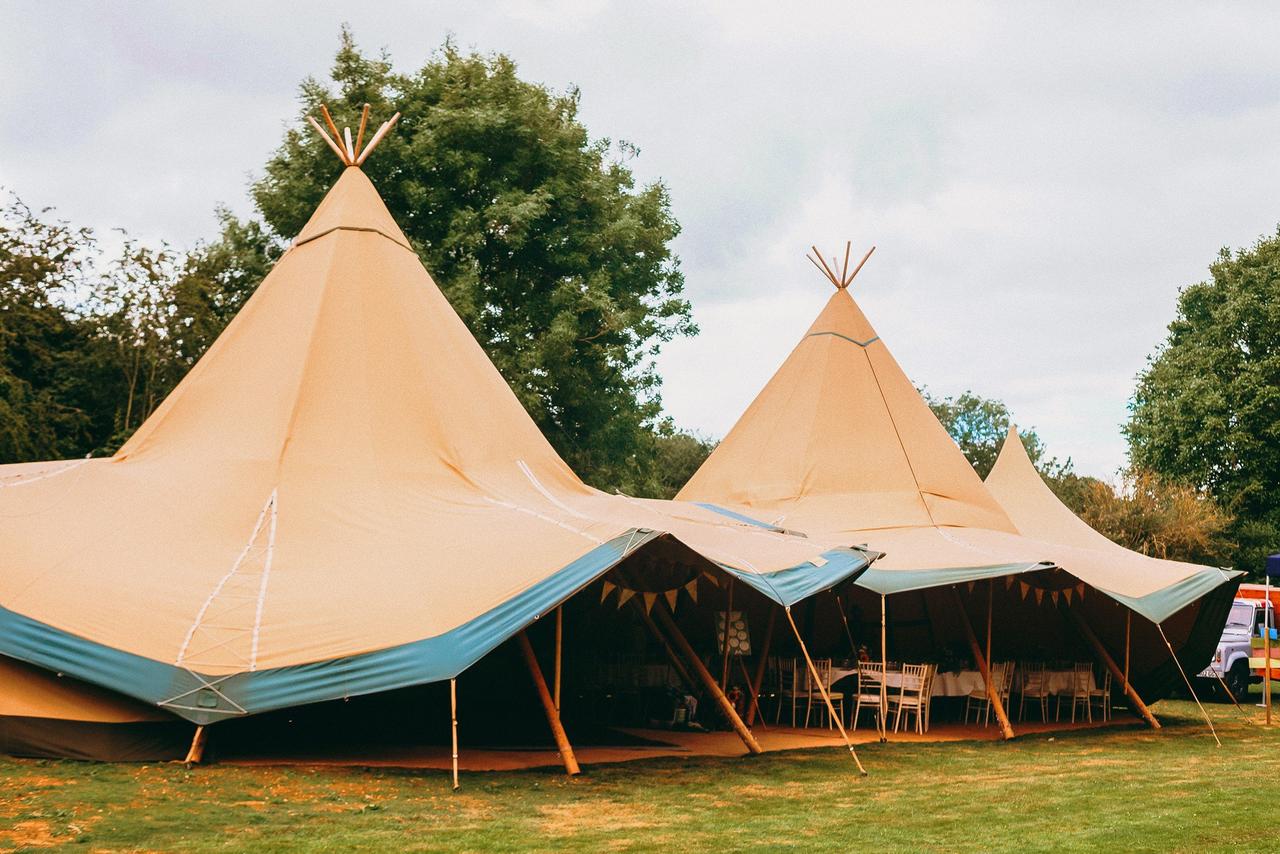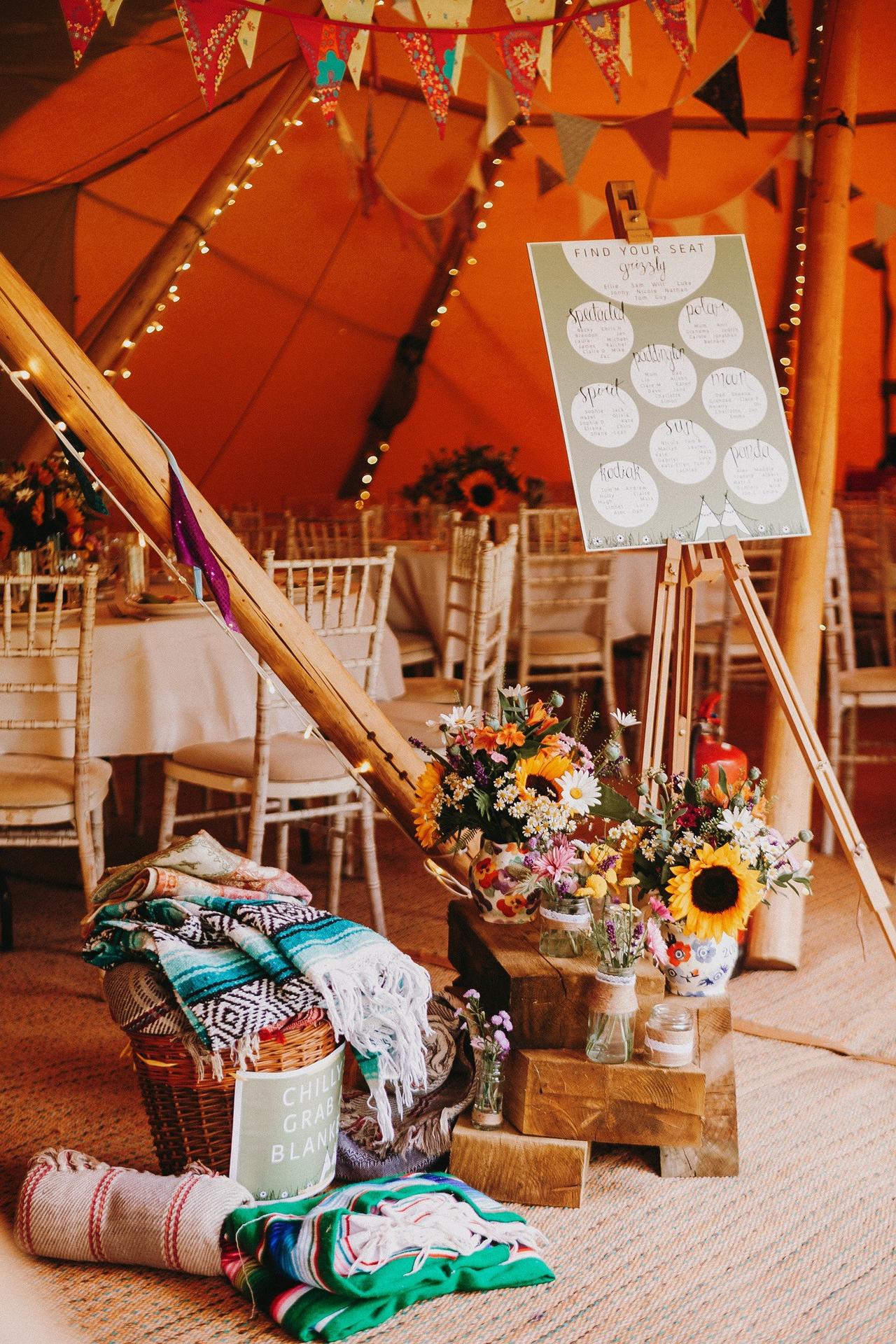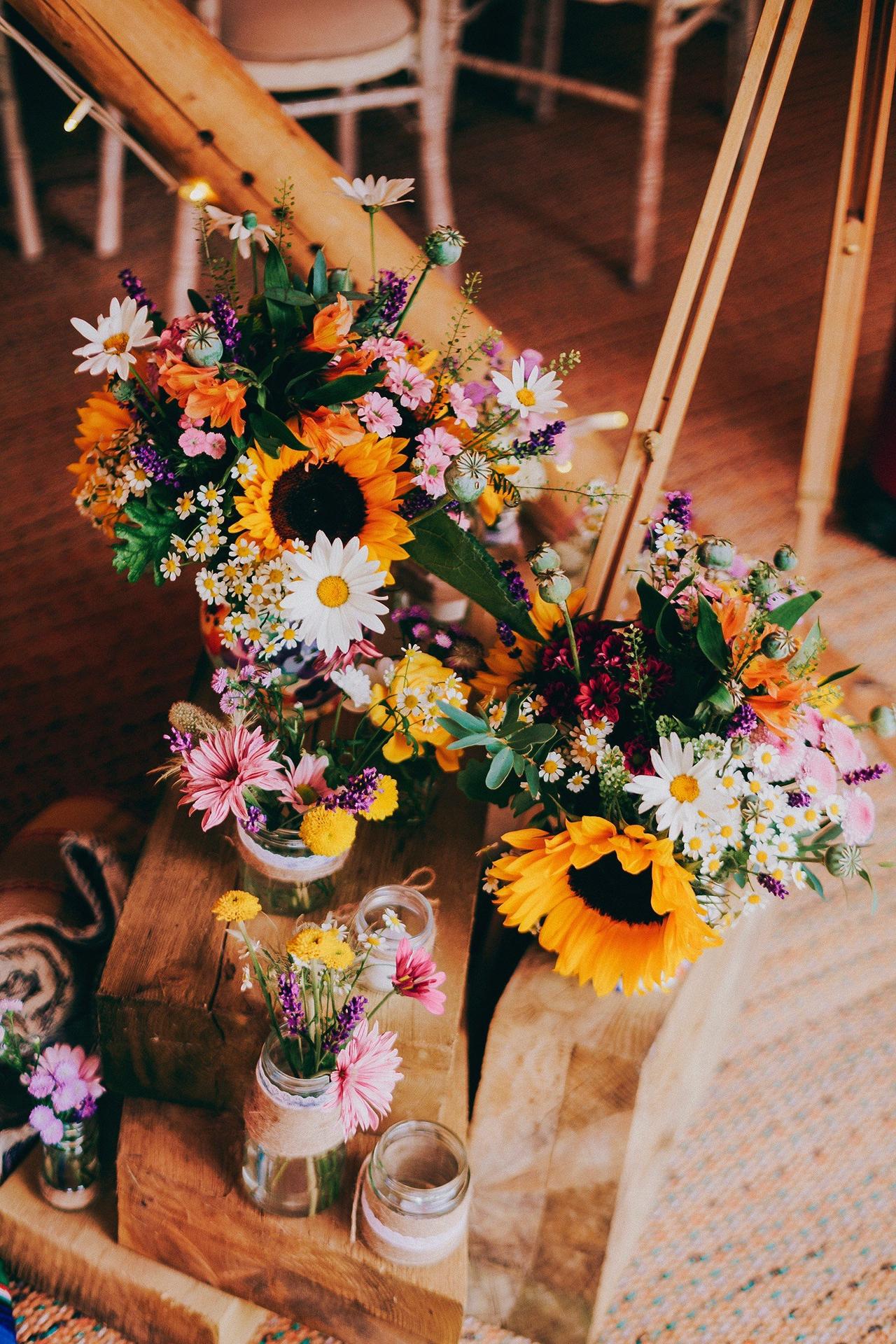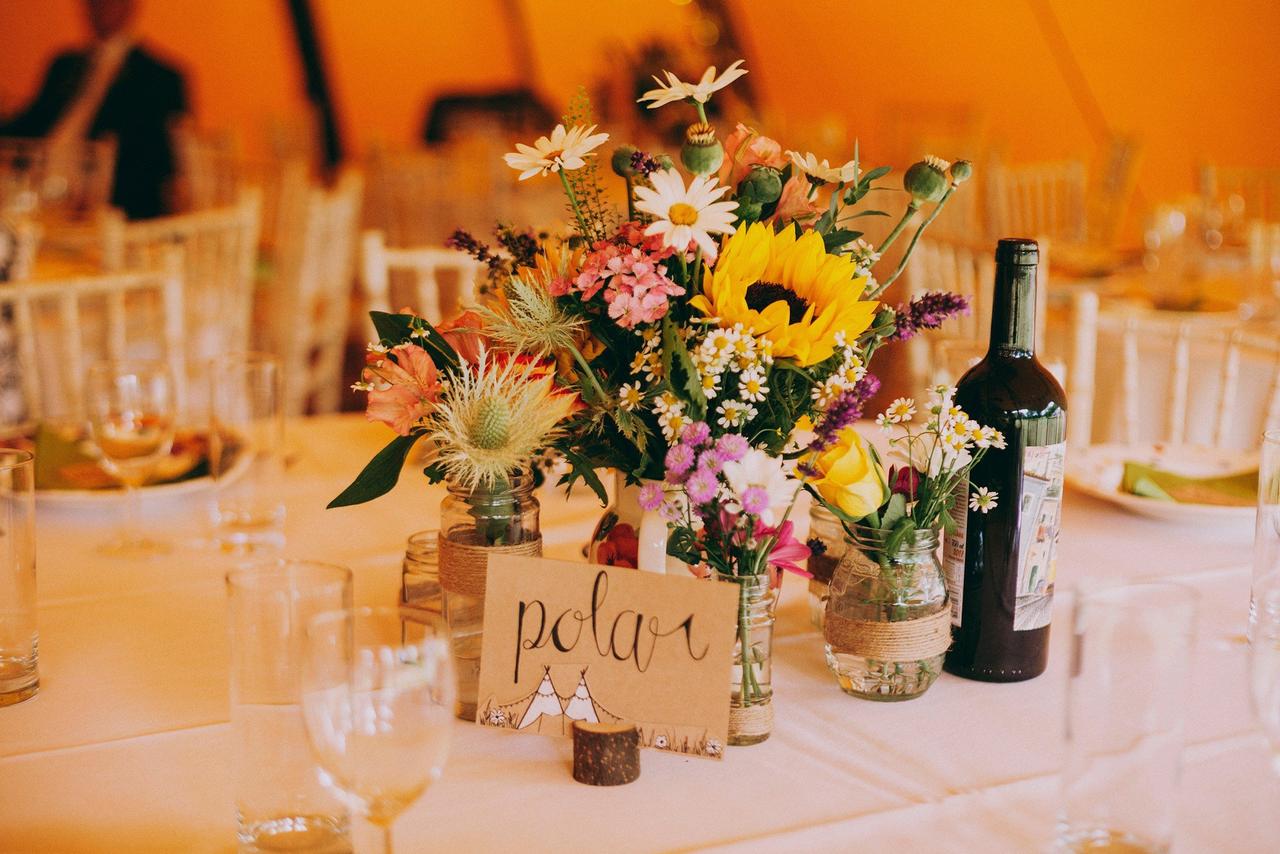 The Ceremony
On the morning of their wedding, most brides choose a relaxing makeup session or Champagne breakfast. This bride and her girls chose something a little more active!
"The bridal party got ready at an Airbnb around the corner from my dad's which happened to have a natural outdoor pool, so we started the day with a bracing cold swim!"
Once dried off and ready, the wedding party and their guests all walked to the venue – bride Sam's dad's garden – ready for a ceremony led by Will's mum. "The groom's mum is a registrar, so she married us, giving the ceremony a very personal touch.
"I walked down the aisle with my Dad to Venus from The Planets Suite by Holst – 20th July was 50 years since the moon landing so we wanted to include a nod to that."
Also featured in the ceremony was bridesmaid Nicole, the friend who introduced Sam and Will, who read an extract from Northern Lights and two bridesmaids played and sang Crazy Love by Van Morrison.
There was a hilarious moment where the family golden retriever, Darcy, interrupted the ceremony but the service got back on track for the couple to exchange rings that belonged to Will's great grandparents.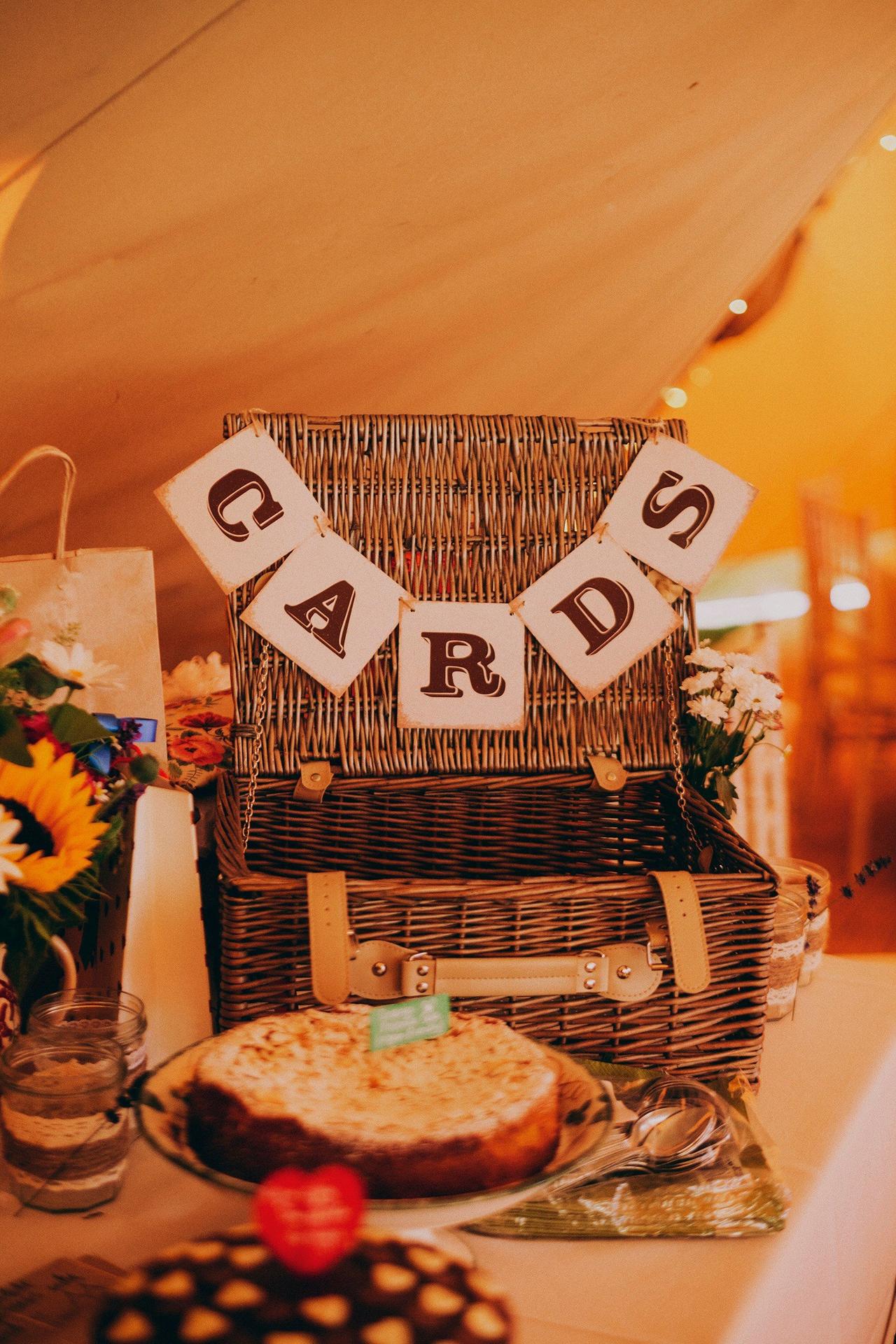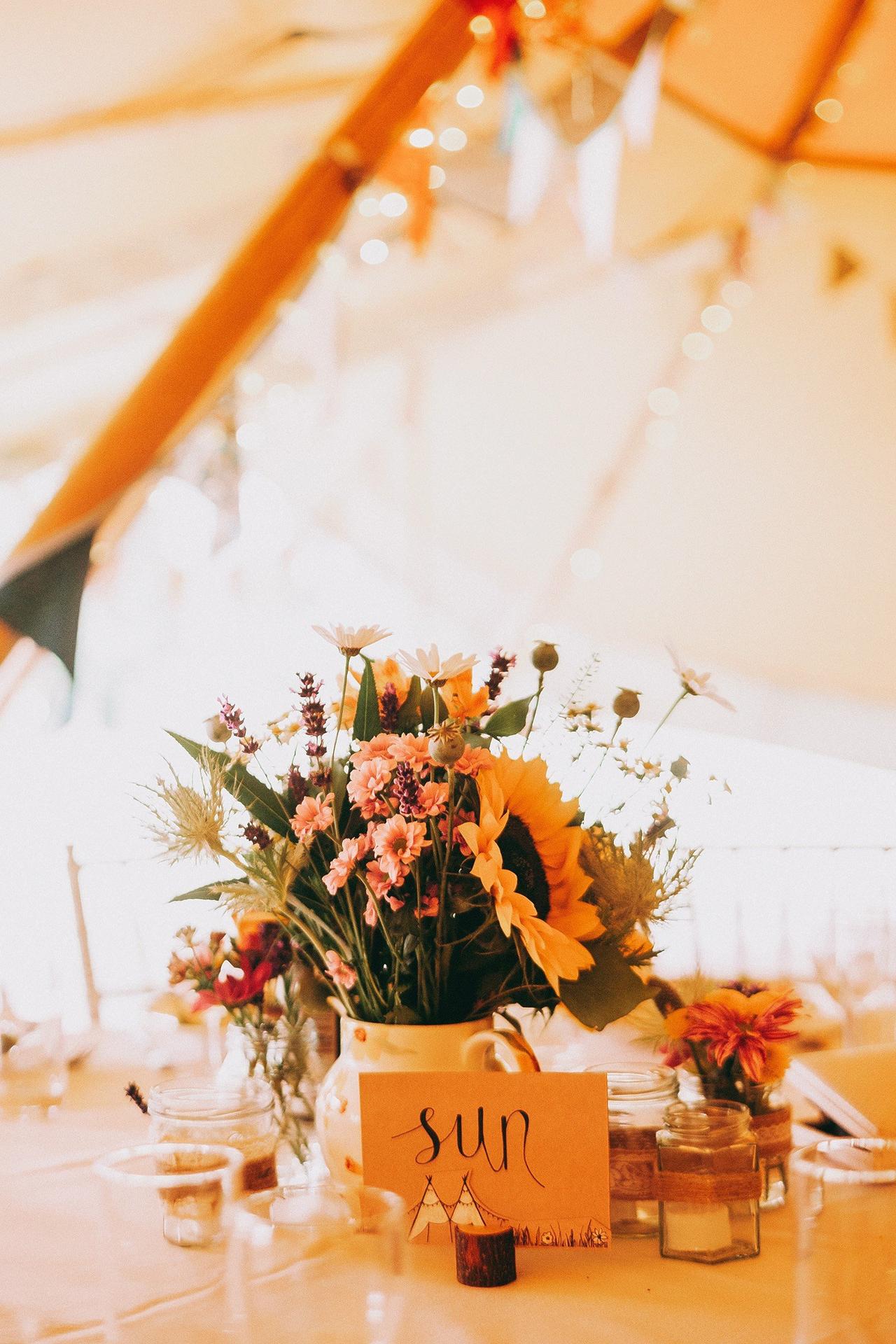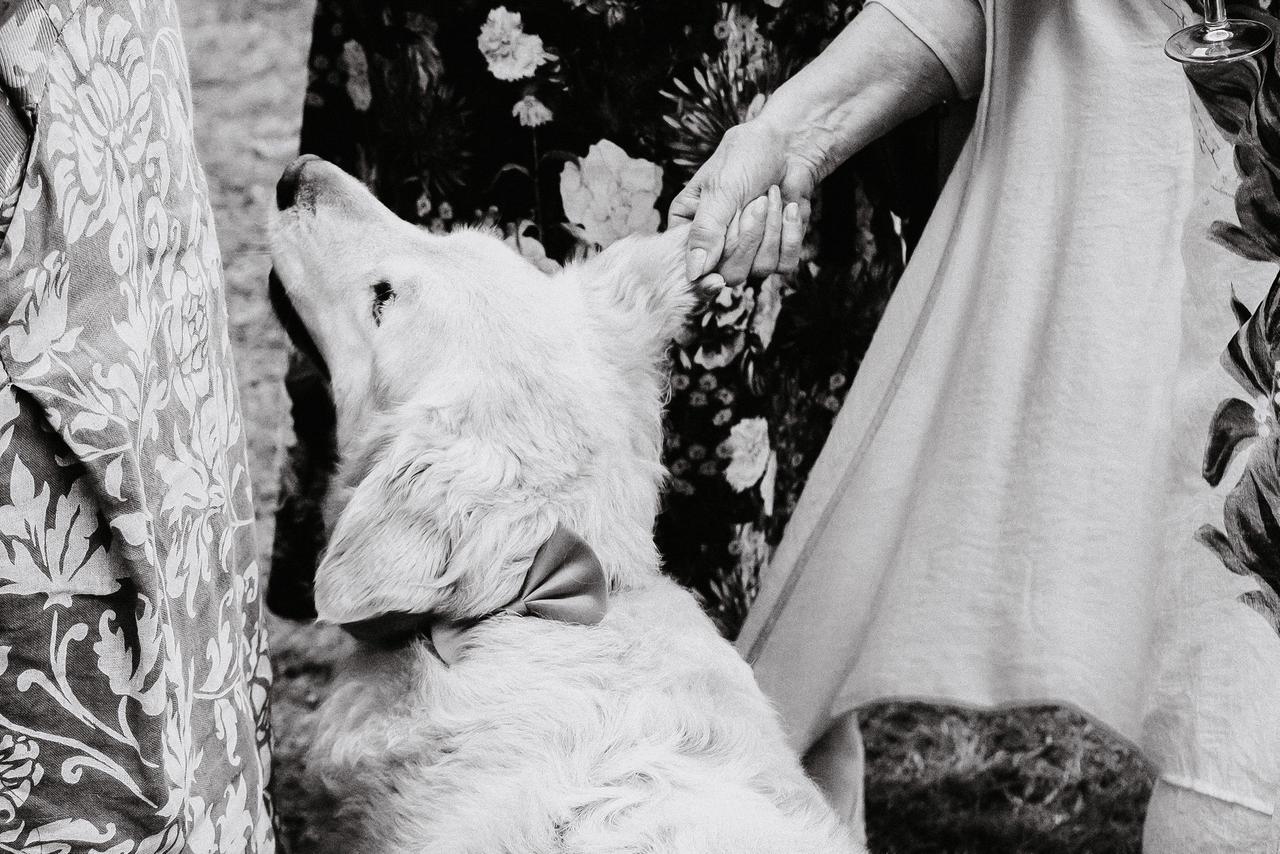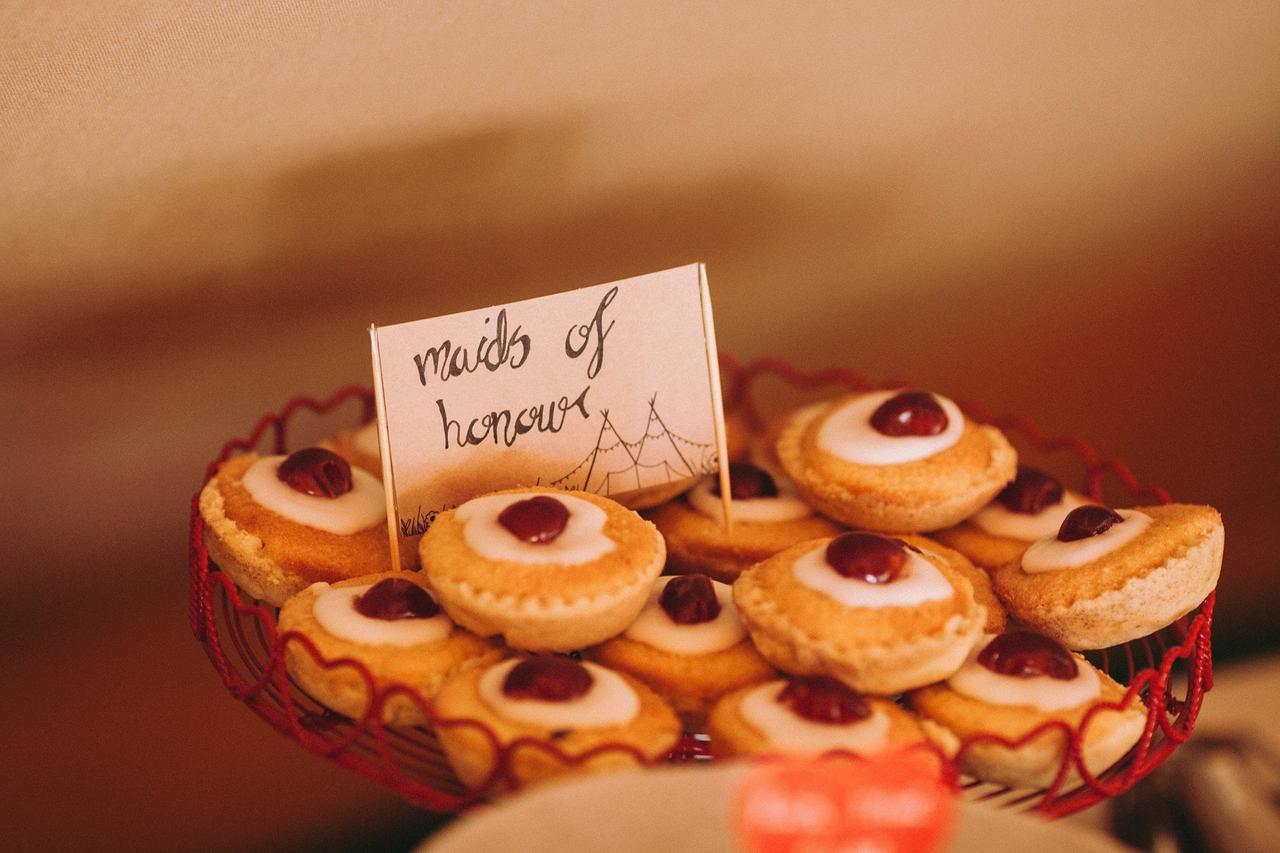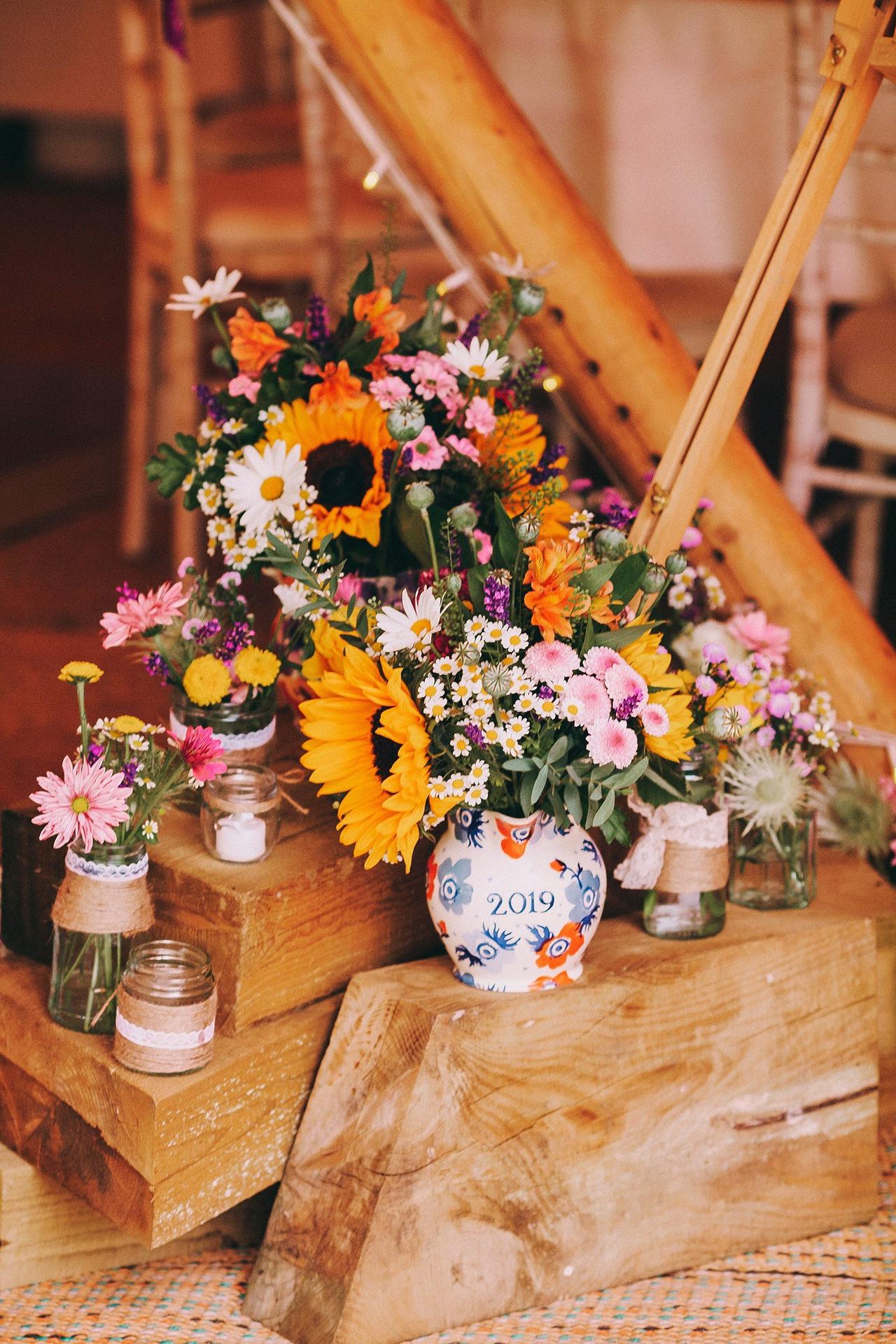 The Reception Venue
After their deeply personal ceremony, the couple and their guests moved over to the field behind Sam's dad's house to a tipi provided by Love Tipis.
The couple loved the idea of having a unique venue with no curfew. Sam and Will were also able to bring in caterers The Wild Oven to provide a sharing menu for their wedding breakfast, as well as canapés and fresh pizzas in the evening.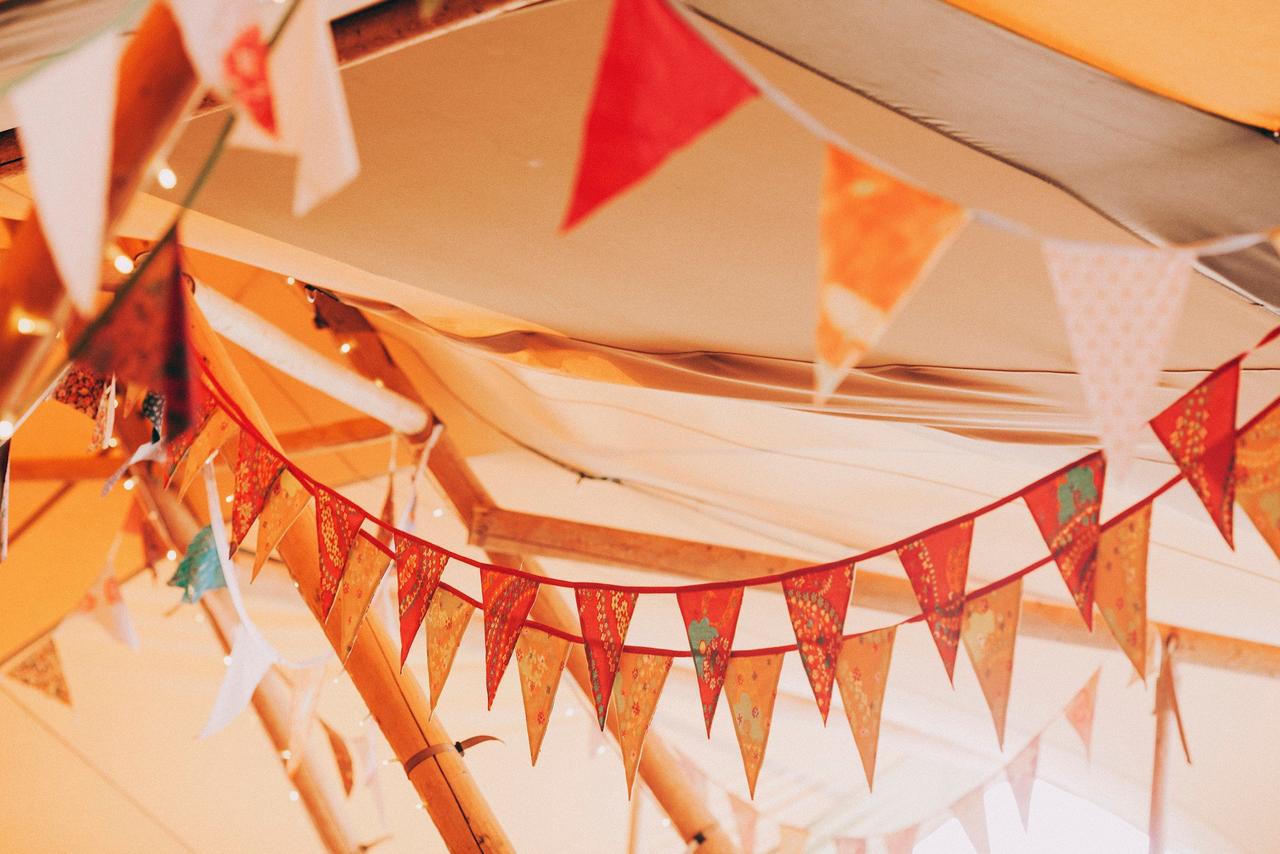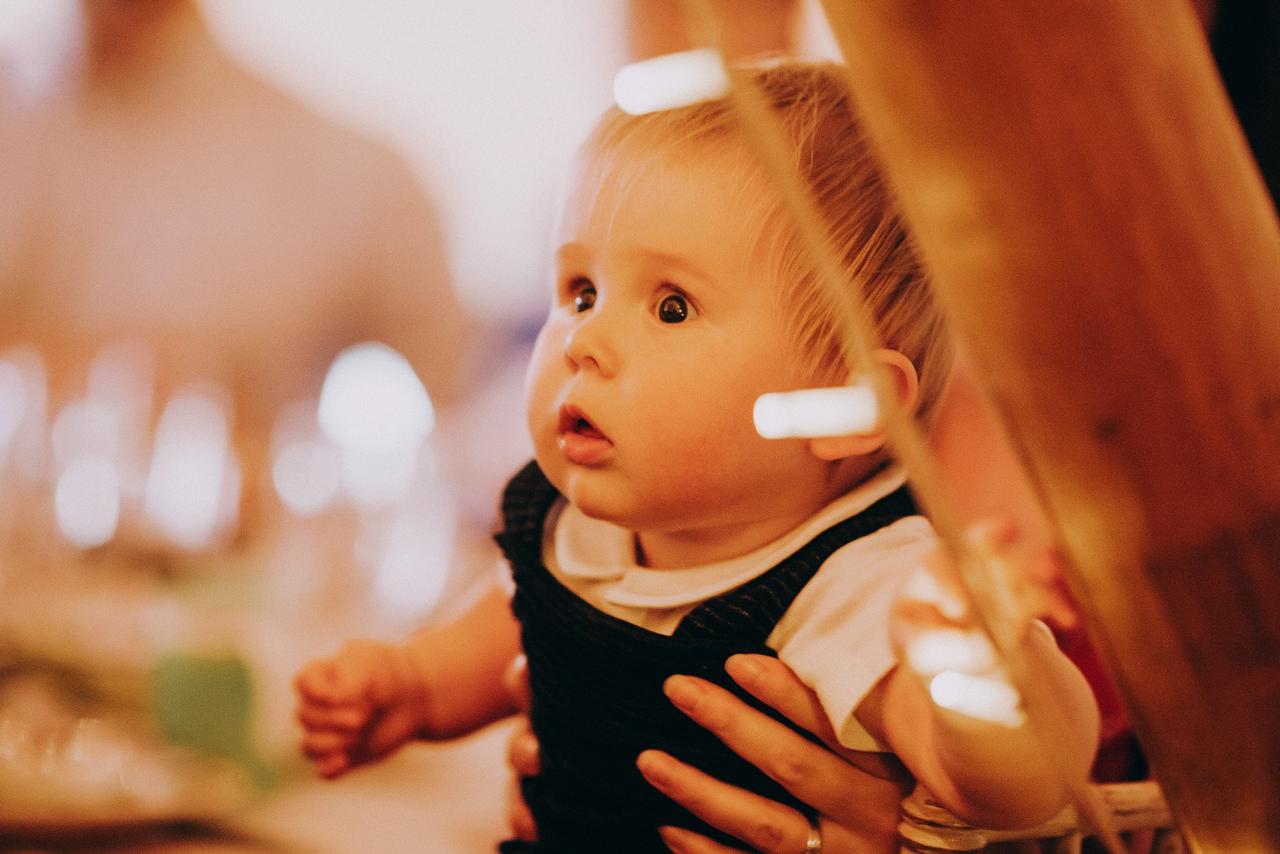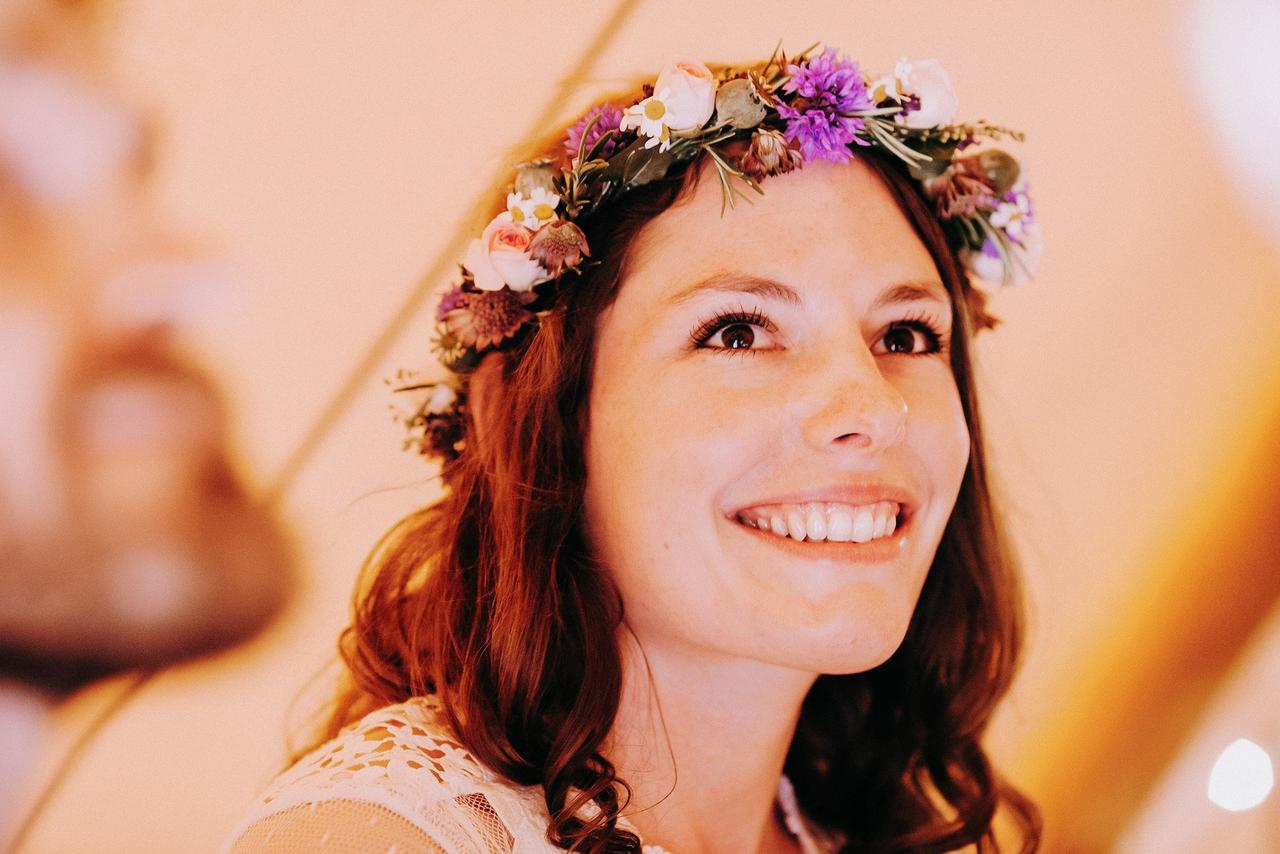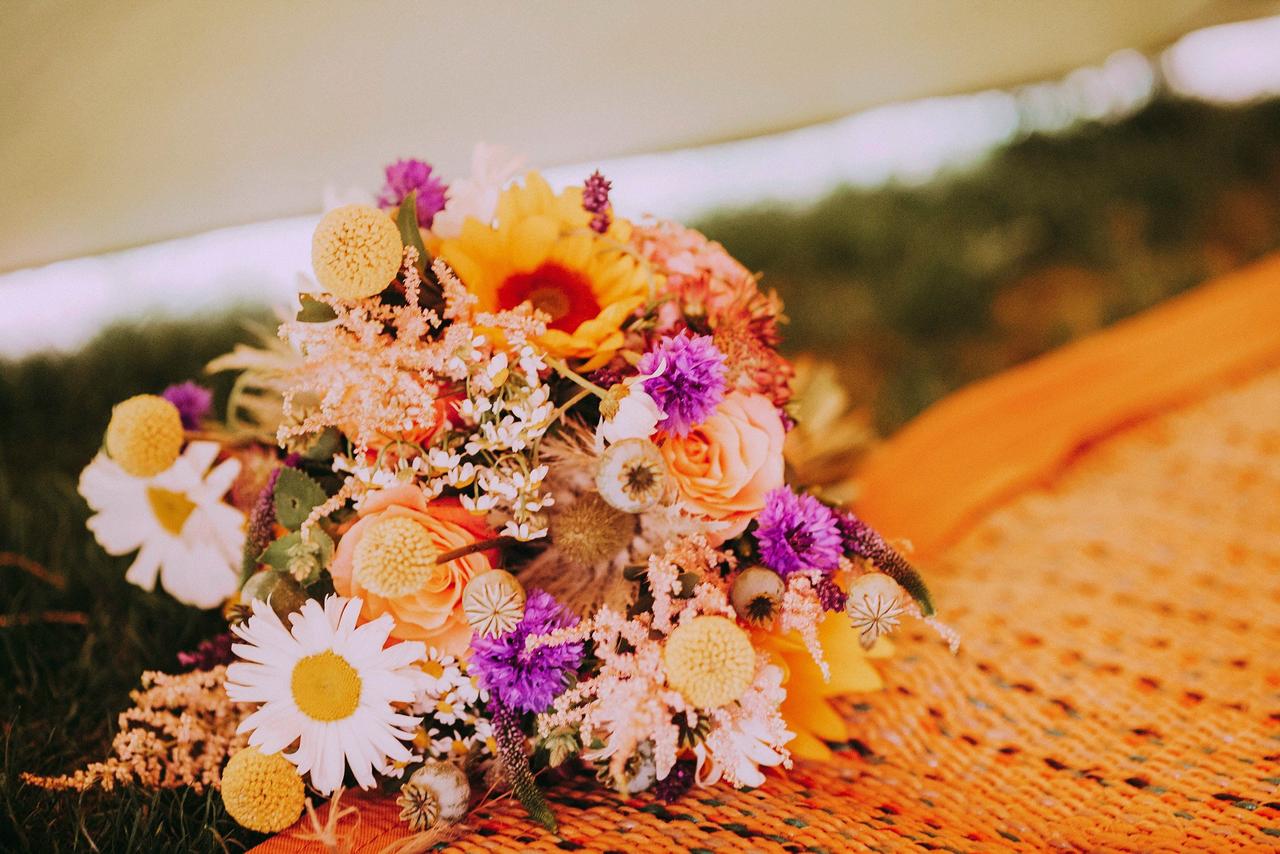 The Wedding Cake and Flowers
"My friend Hazel created the bouquet for me and all our flowers. The bouquet was a range of wild flowers, sunflowers and peach roses.
"We also had lots of flowers dotted throughout the tipi, in jugs and jam jars. Again, lots of wildflowers including cornflowers and daisies."
Rather than having a traditional wedding cake, Sam and Will settled on having a cake buffet, allowing family favourites to be served. "We had a cake buffet which lots of guests contributed to. These included my Grandma's famous apple pie and Will's mum's chocolate cake.
"It was a 'help yourself' affair after the main wedding meal. Then the cakes remained for the rest of the night (until they were all gone…!)."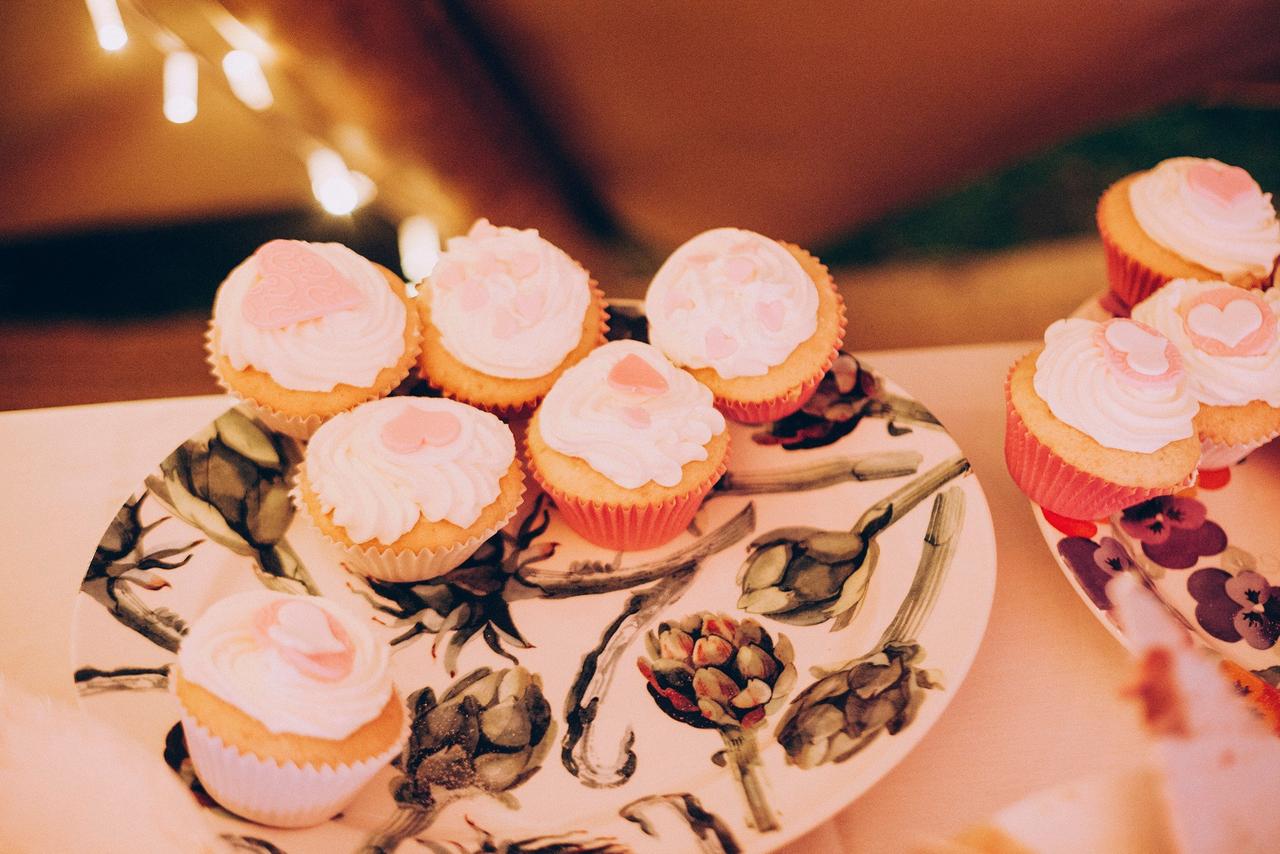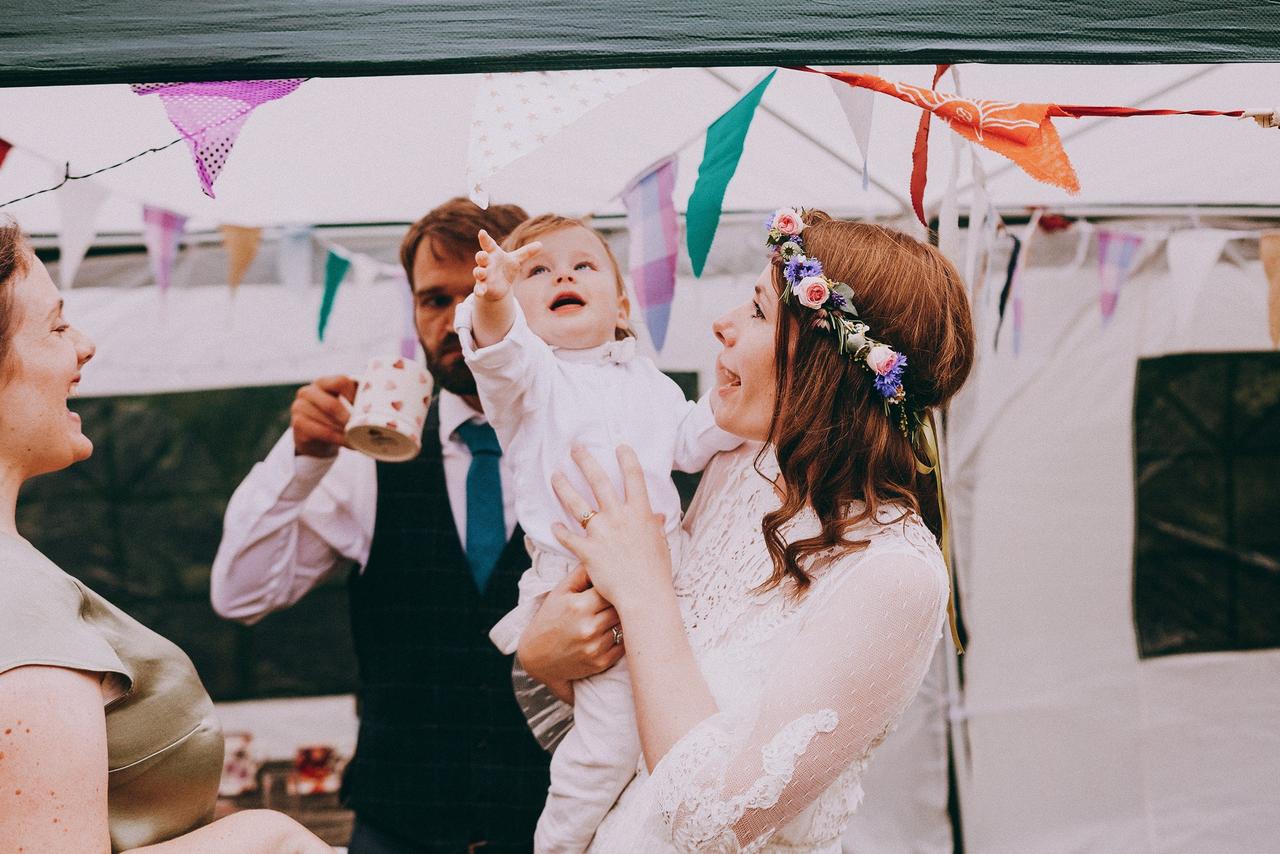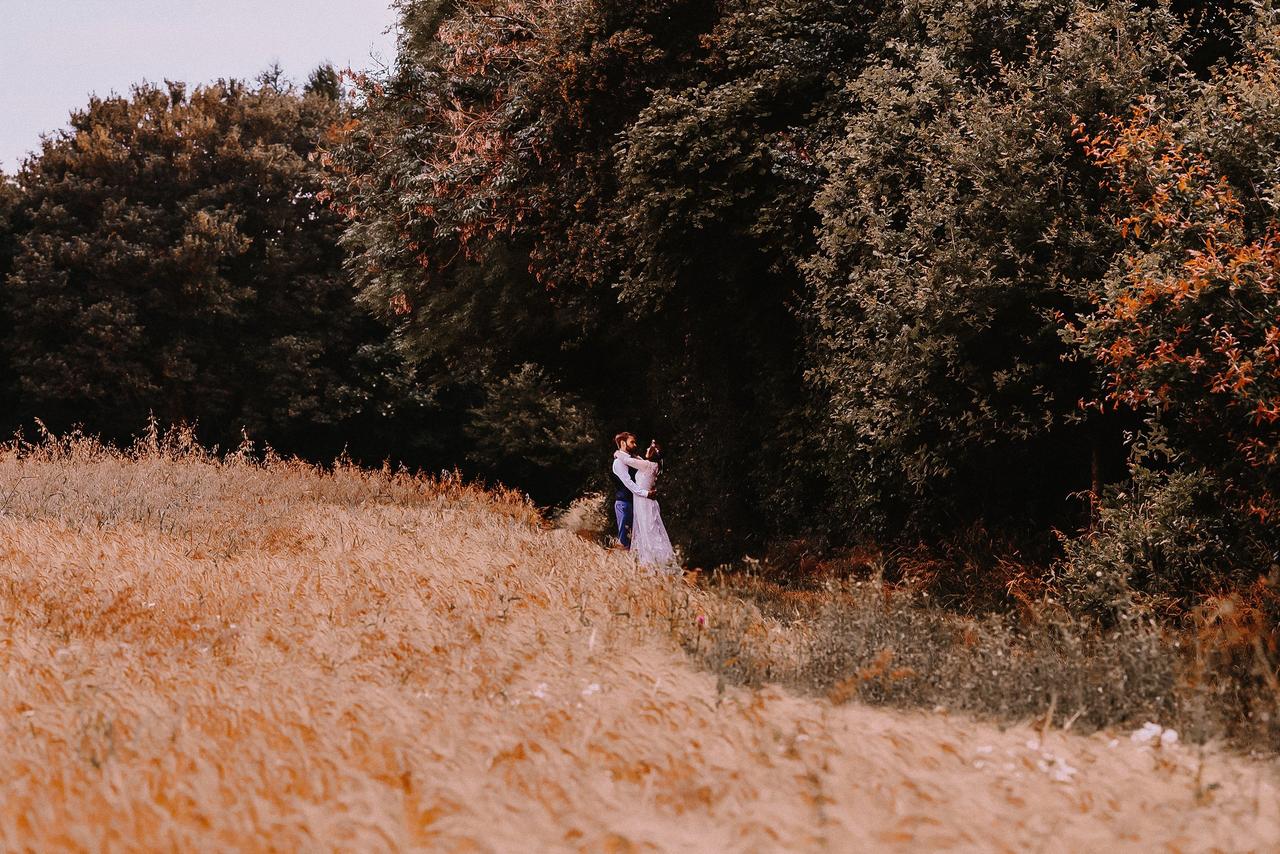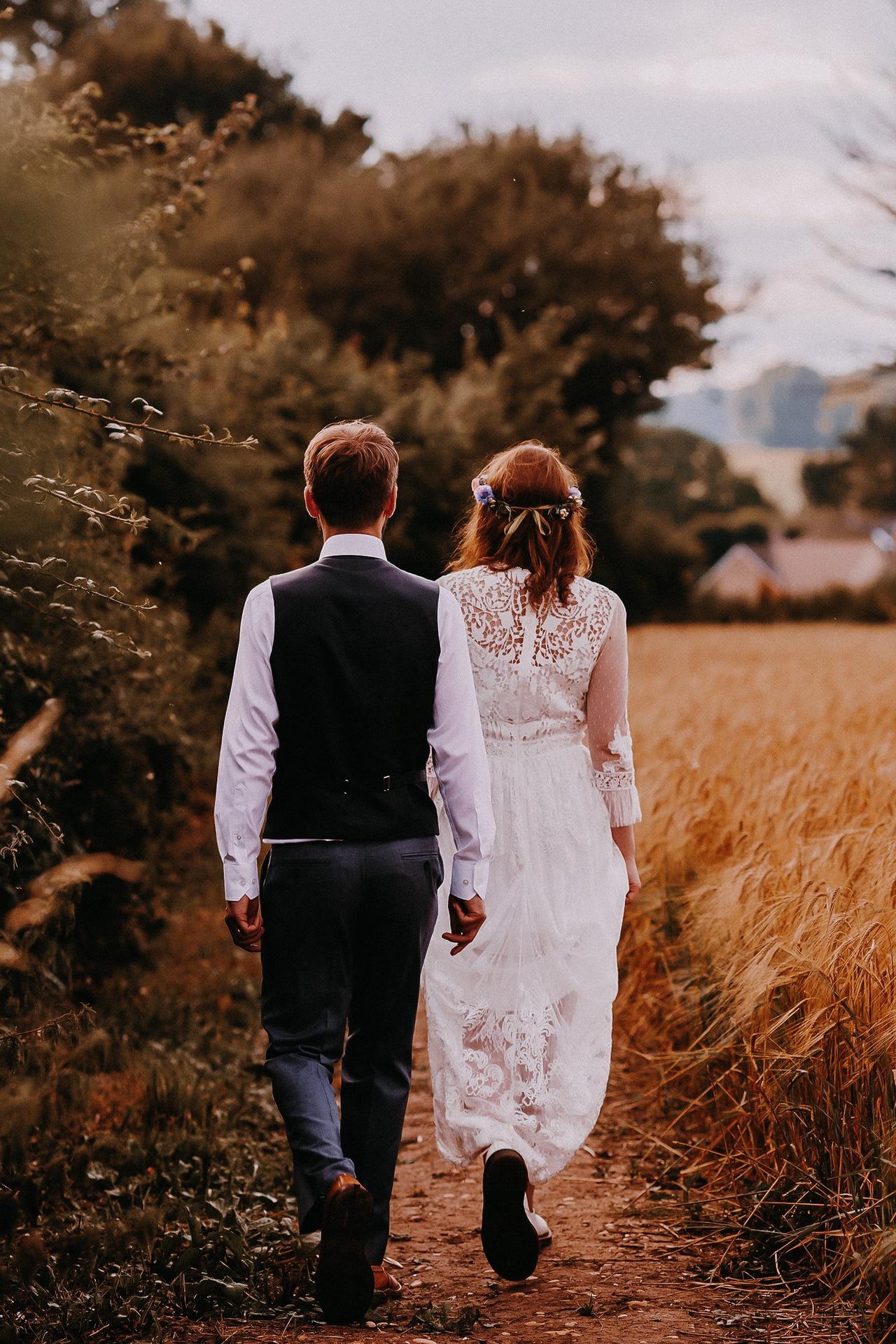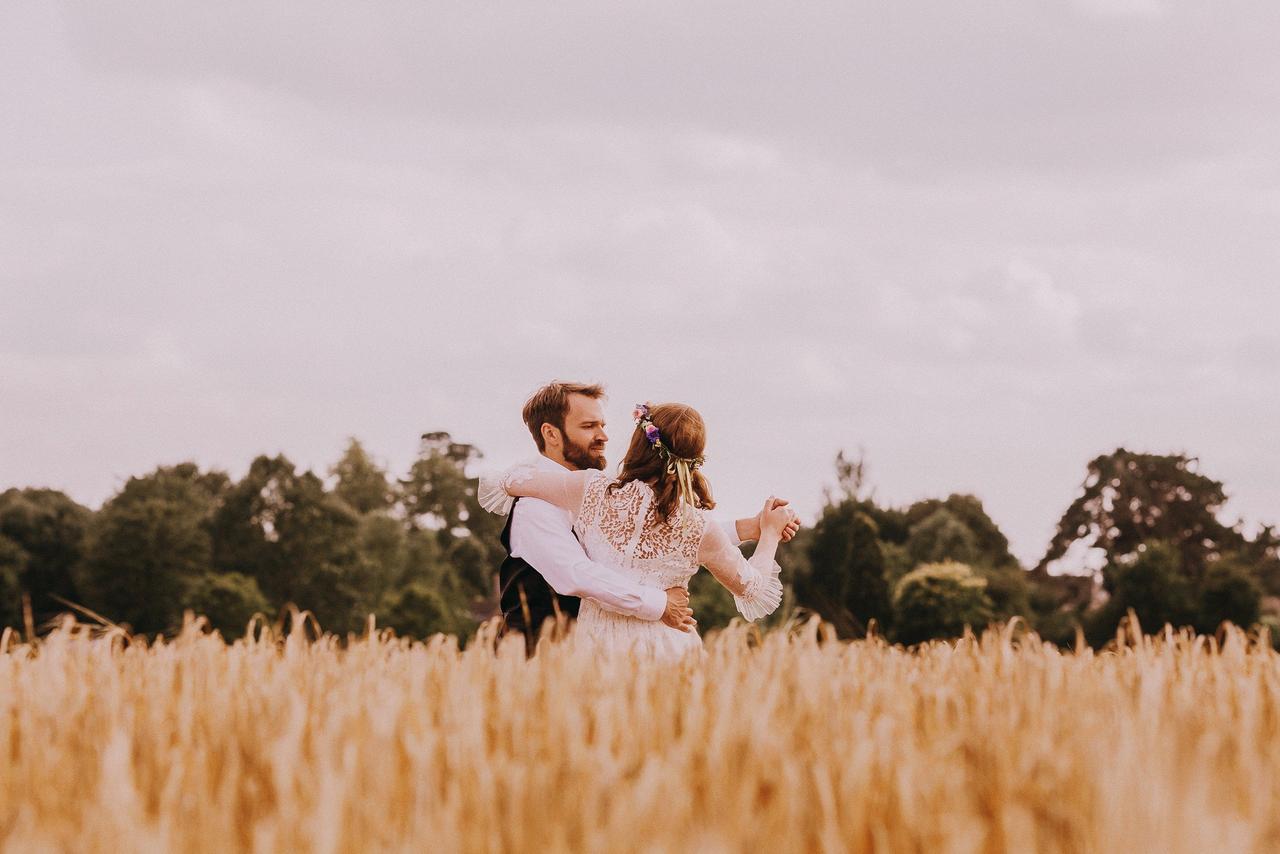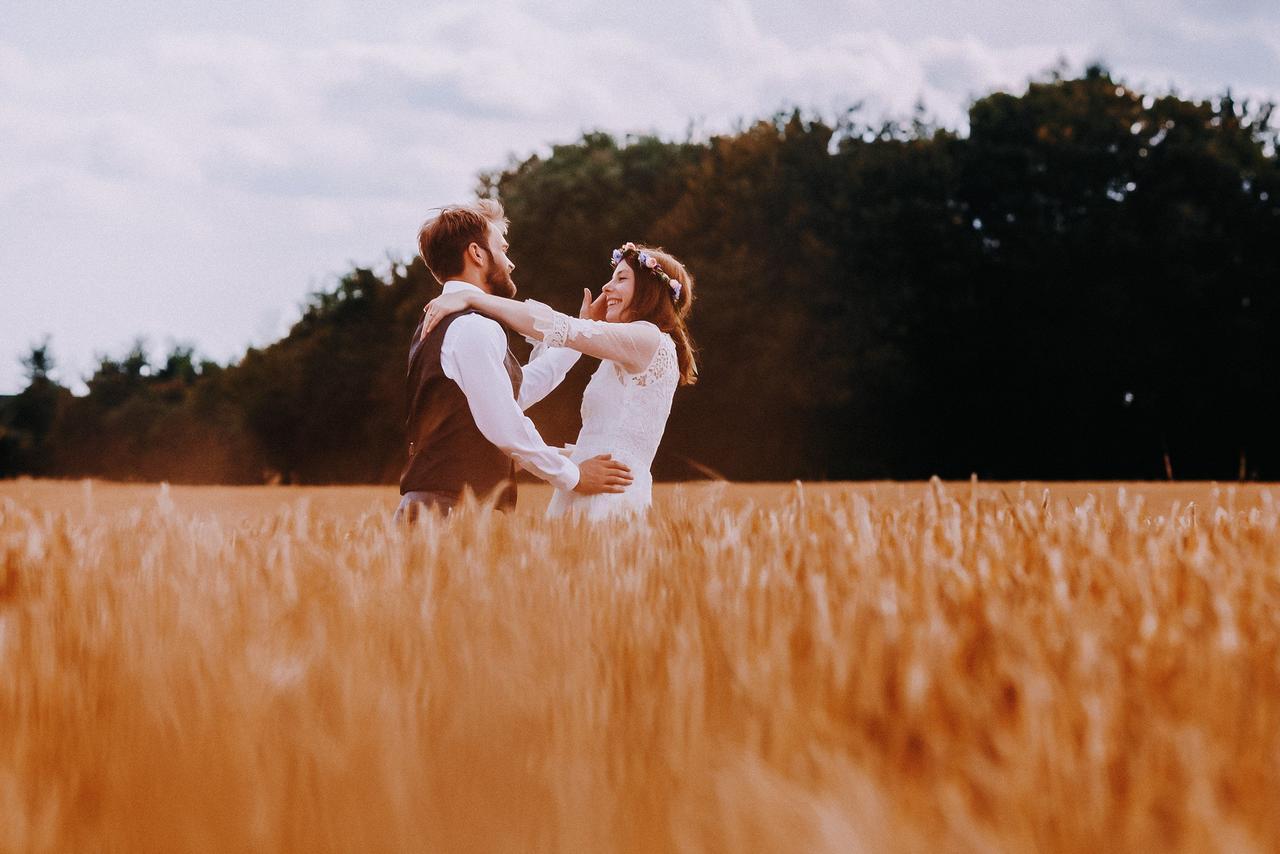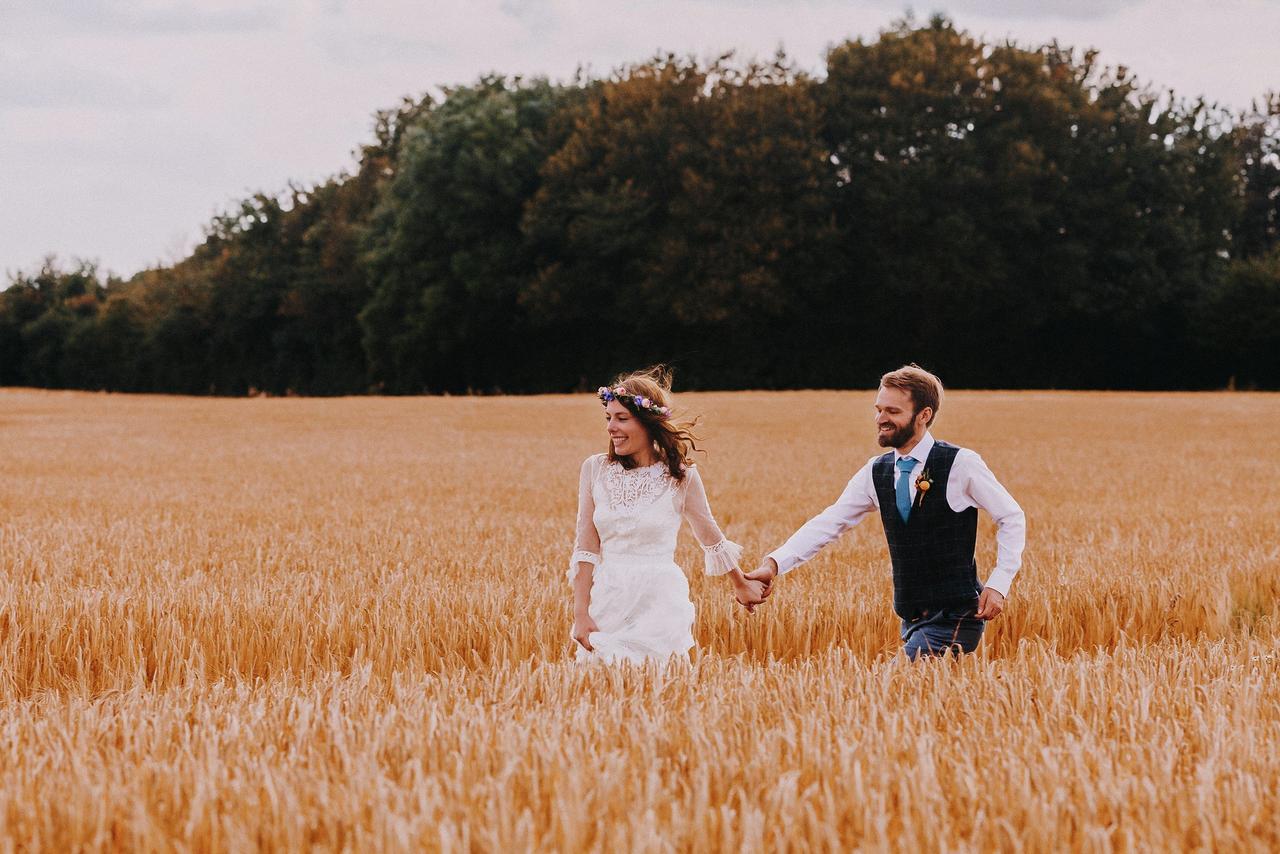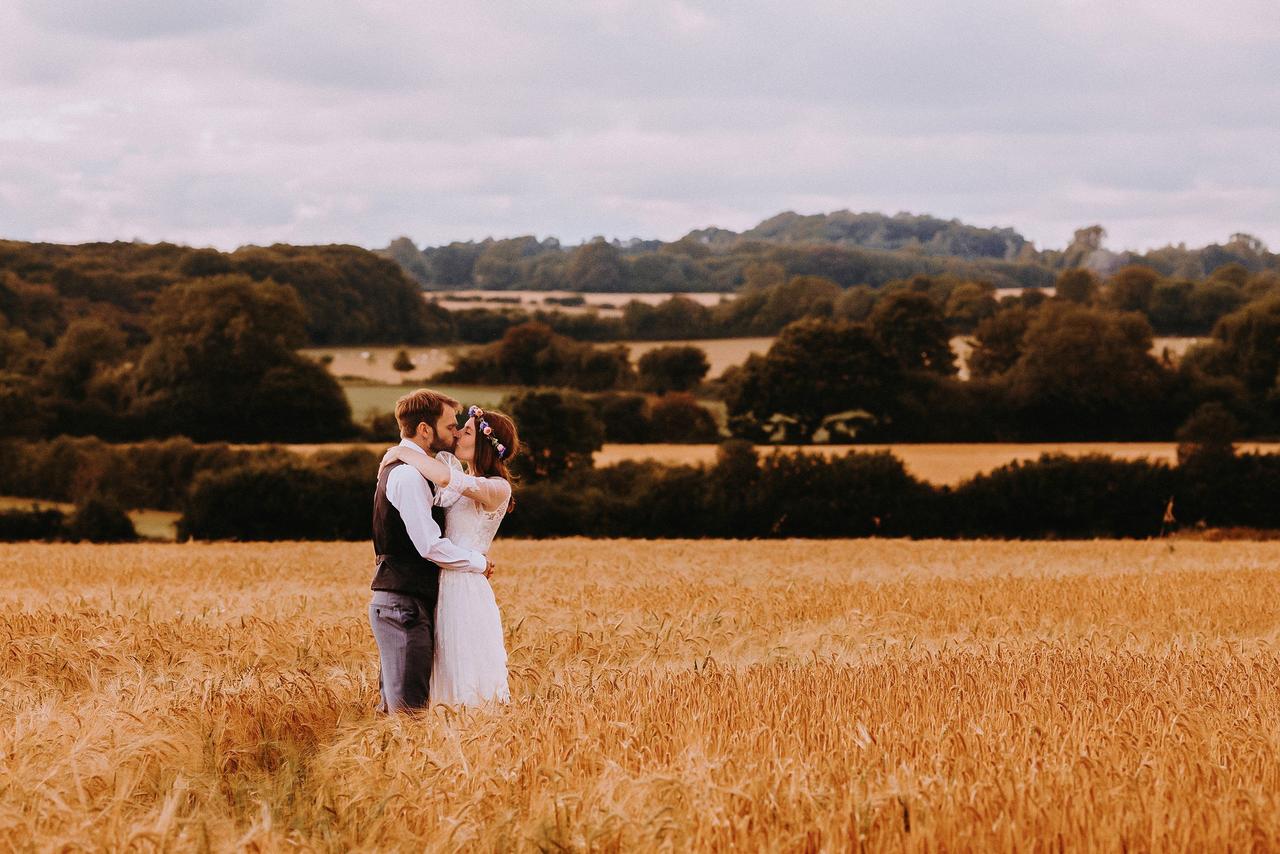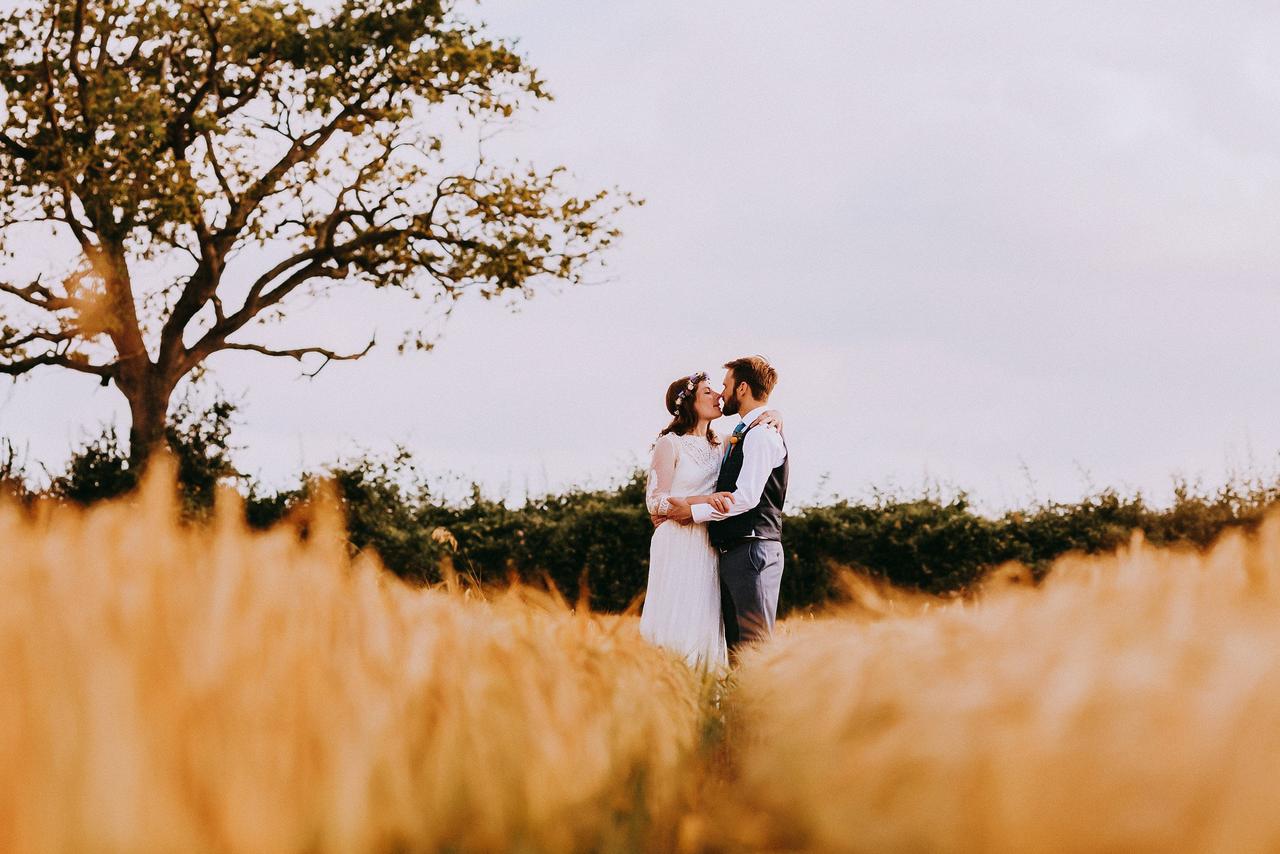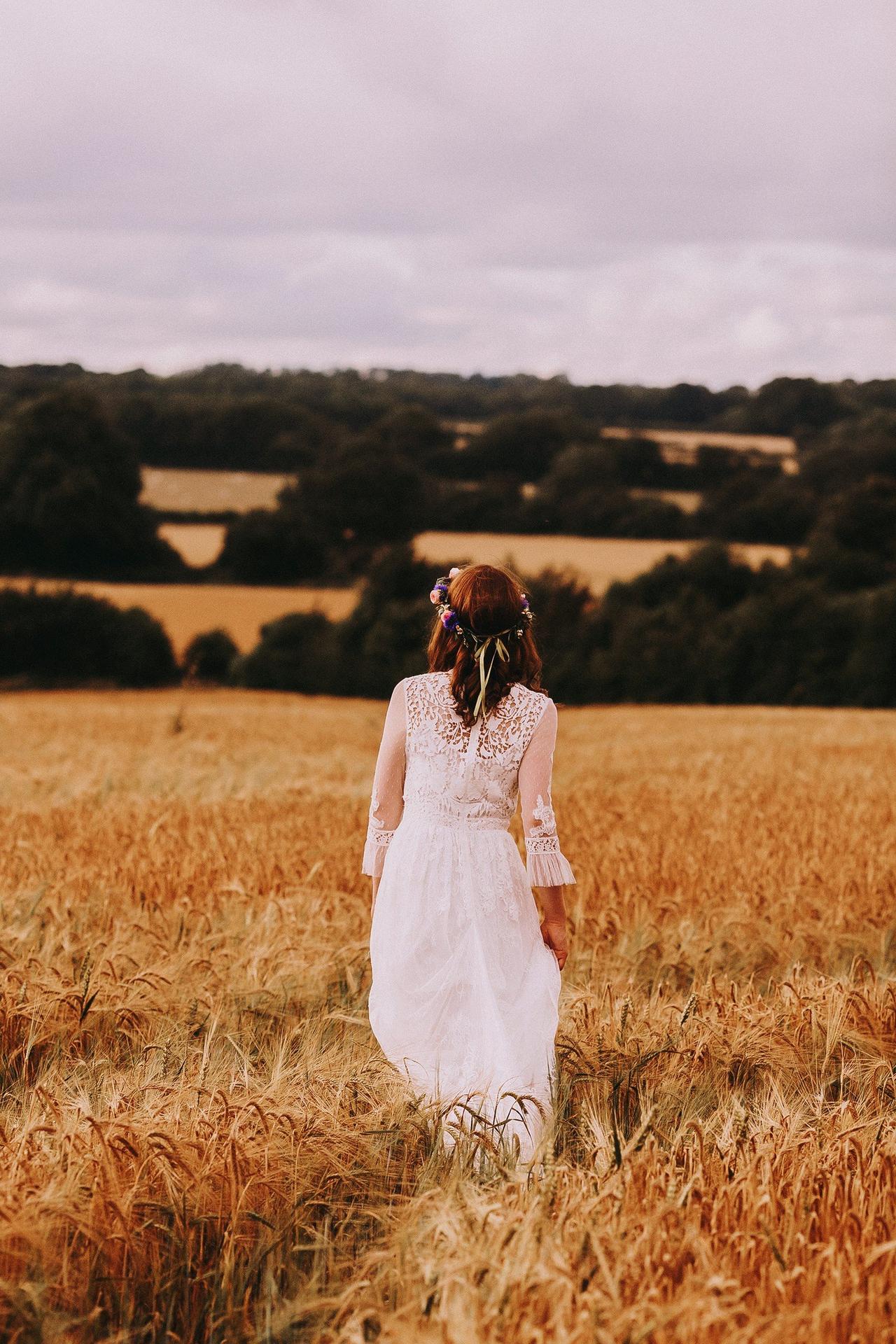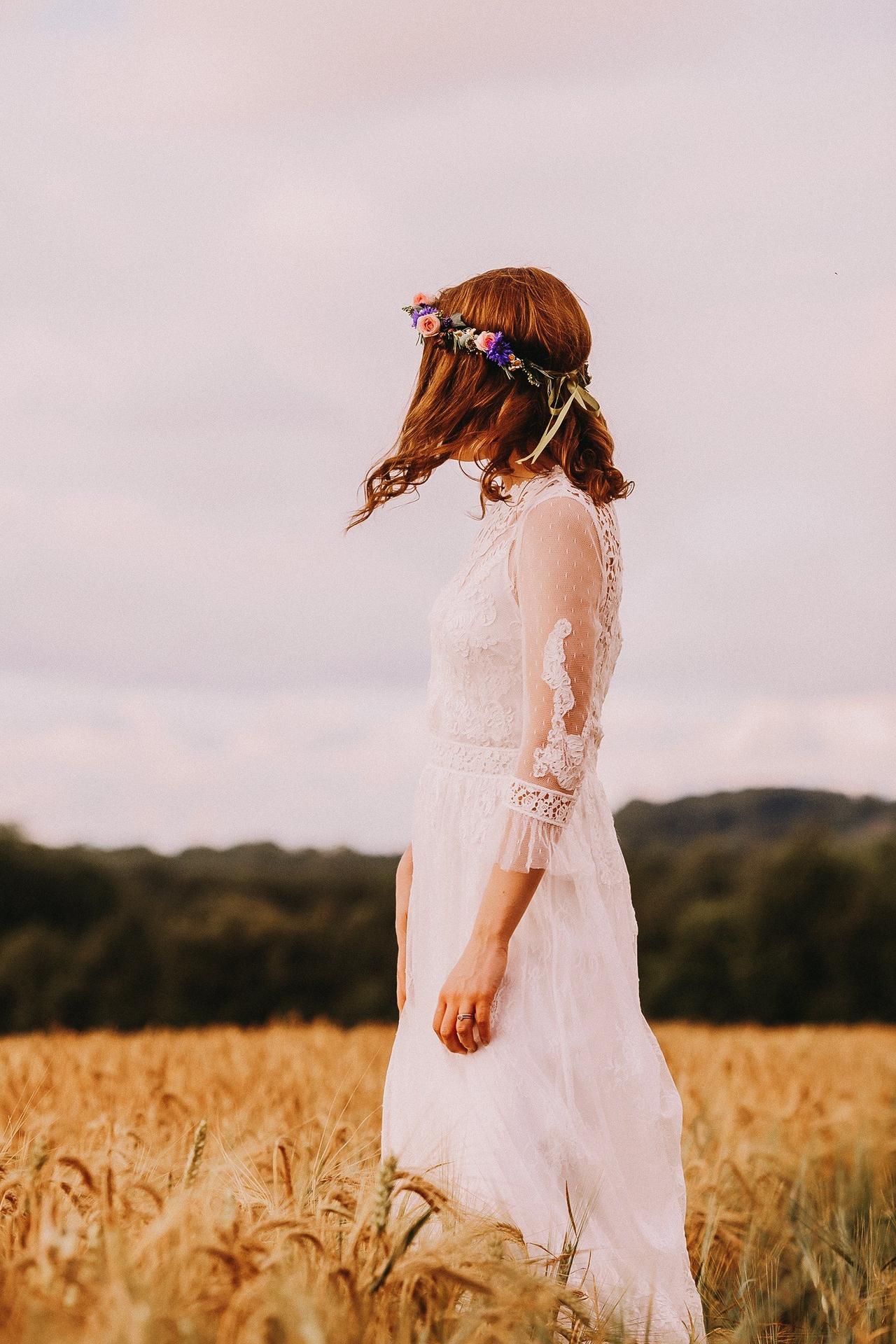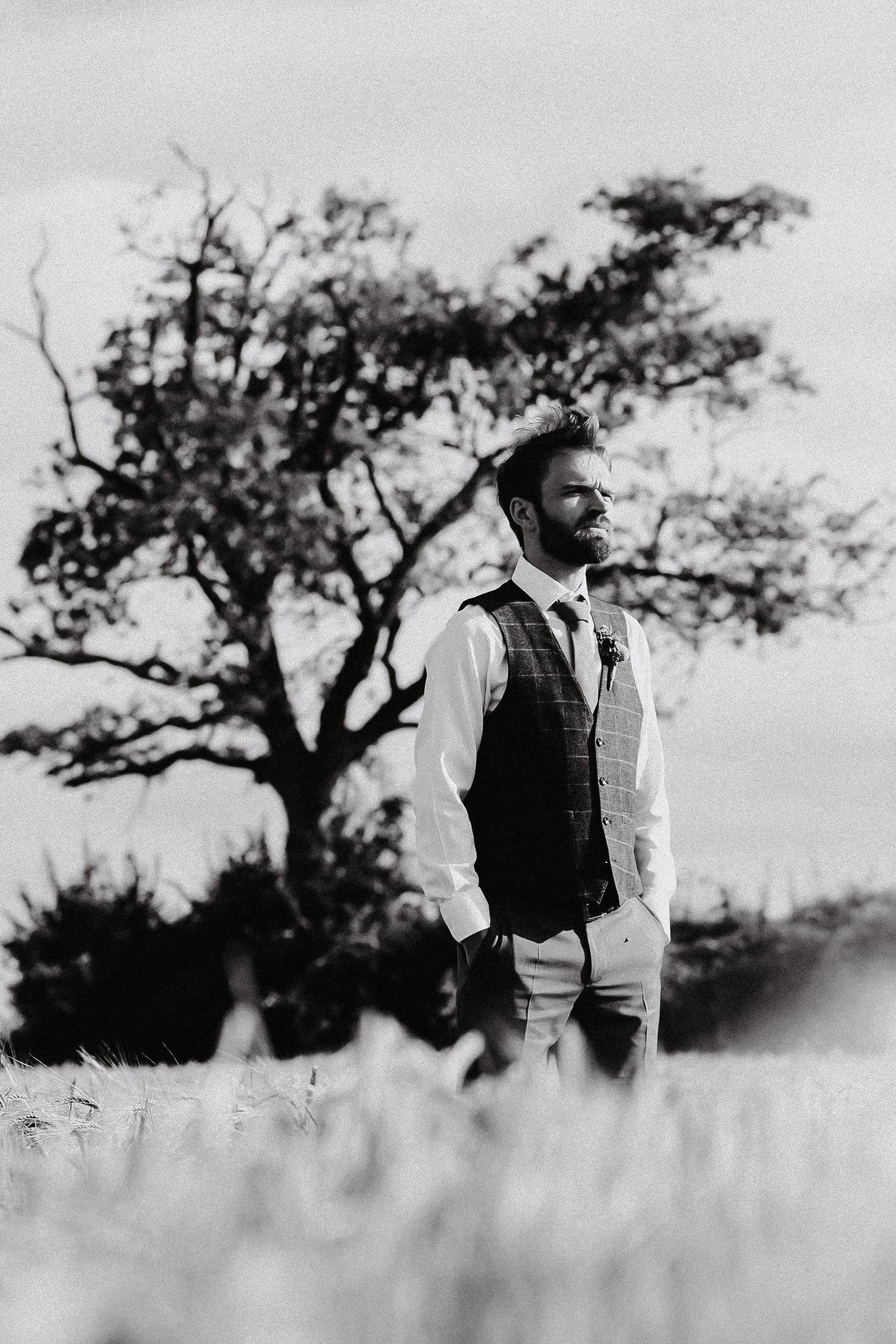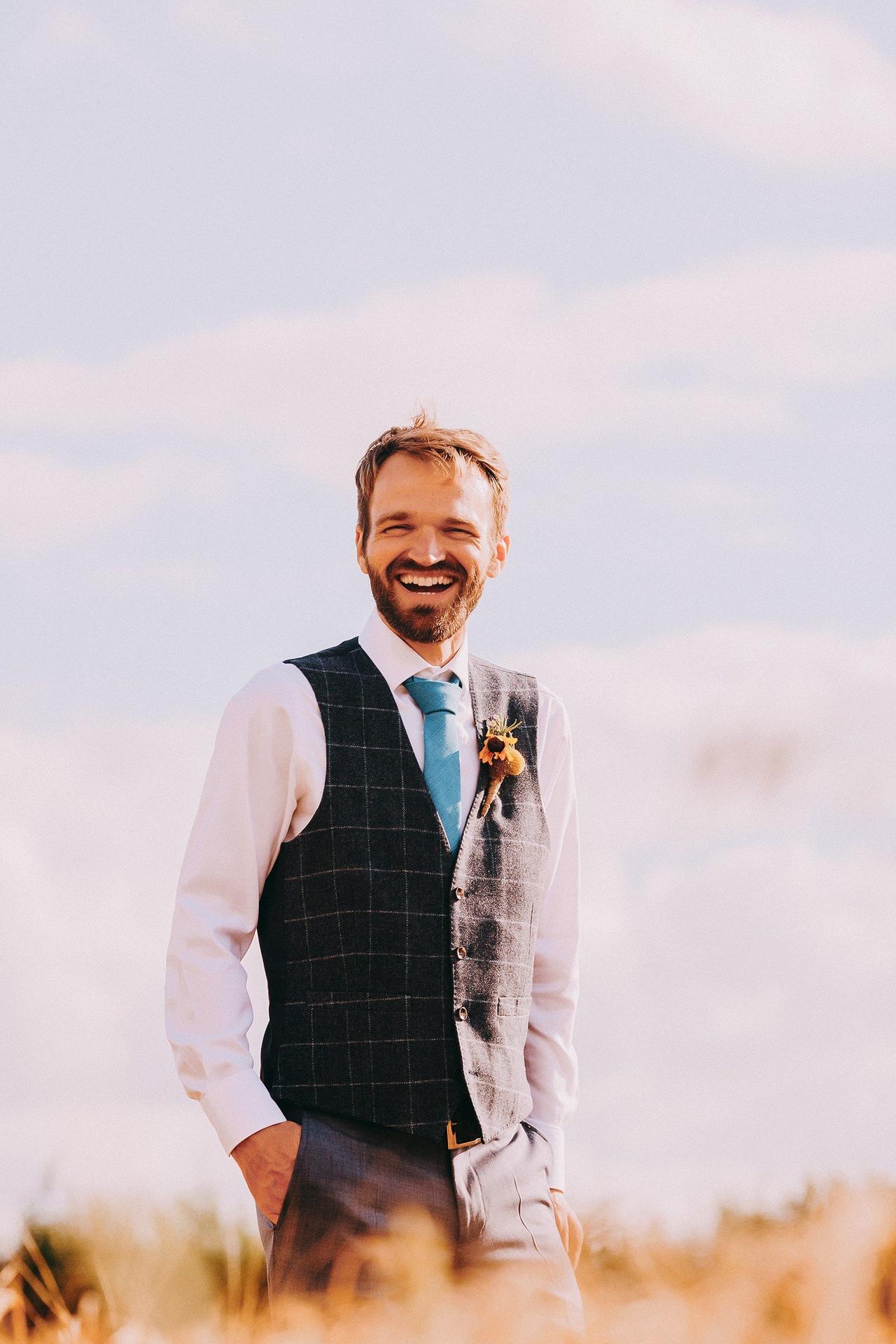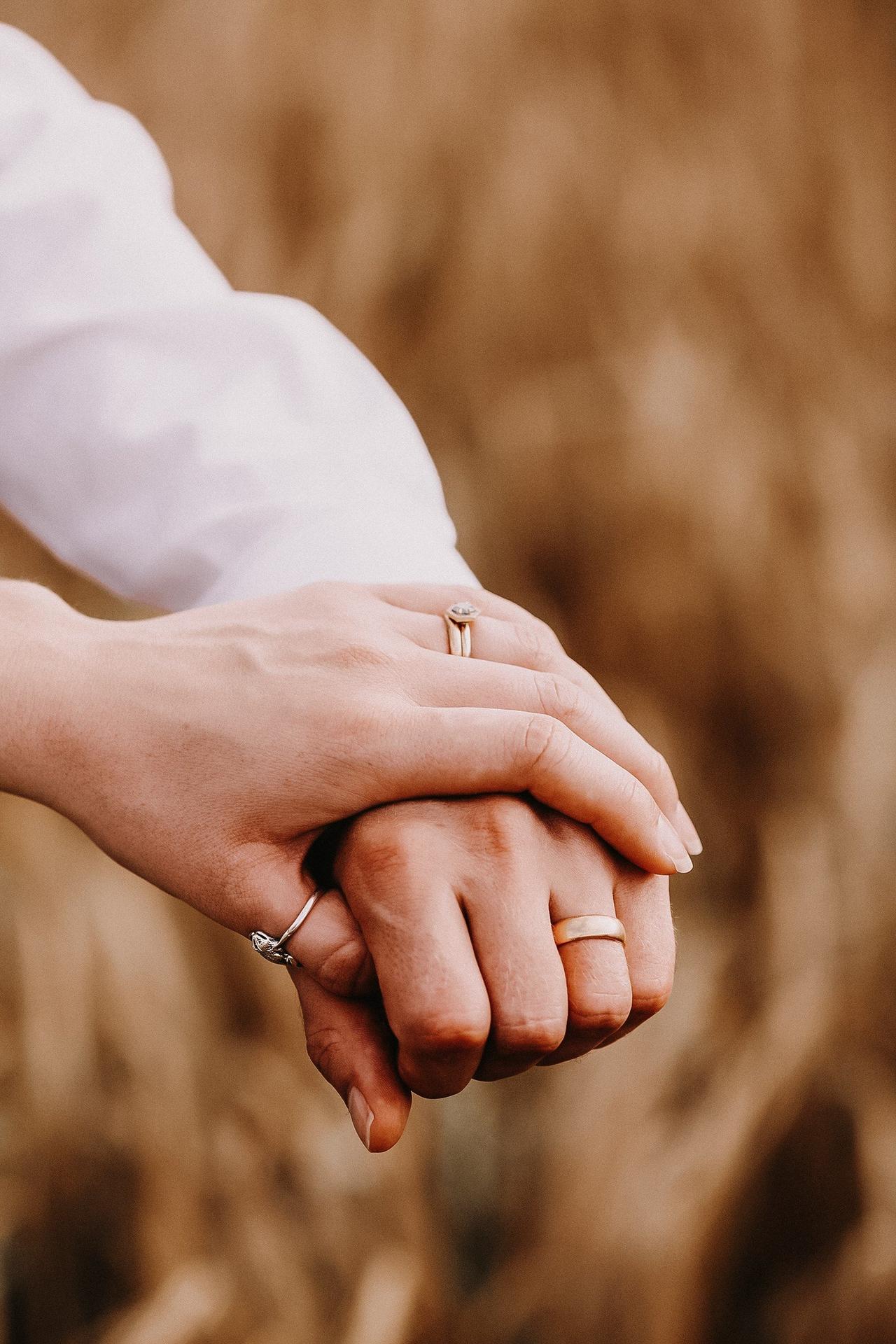 Décor and Special Touches
Sam and Will got creative when it came to their stationery and crafted it themselves from Sam's designs.
"I designed the wedding stationery and ran with the tipi theme. We had individual place settings, table names and the table plan, but we kept it pretty minimal to save costs."
The tipi was also decorated with lots of colourful bunting and jam jars, rustic blocks of wood, wicker baskets and cosy blankets.
Handmade corn hole and ring toss games completed the homespun look and kept guests entertained.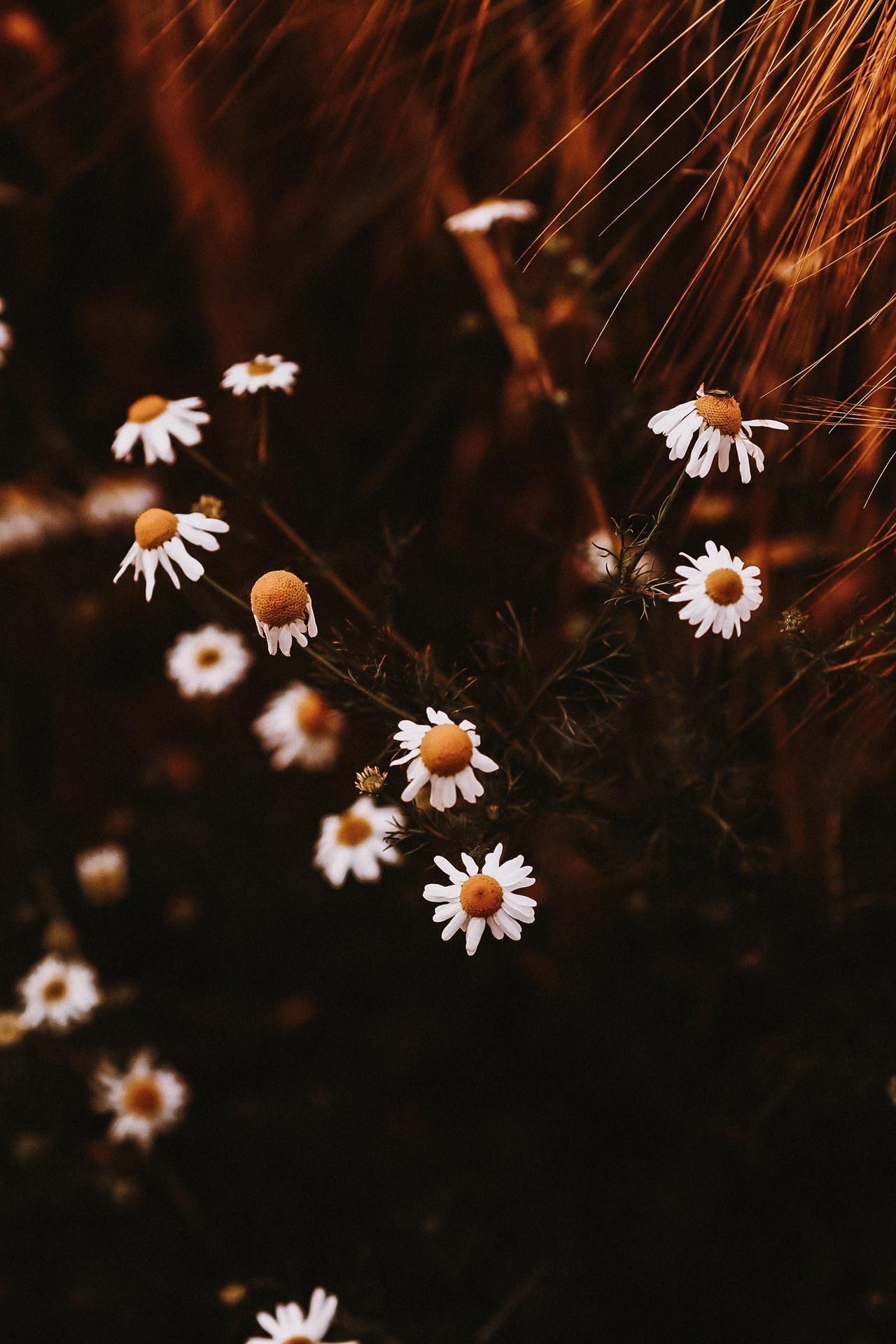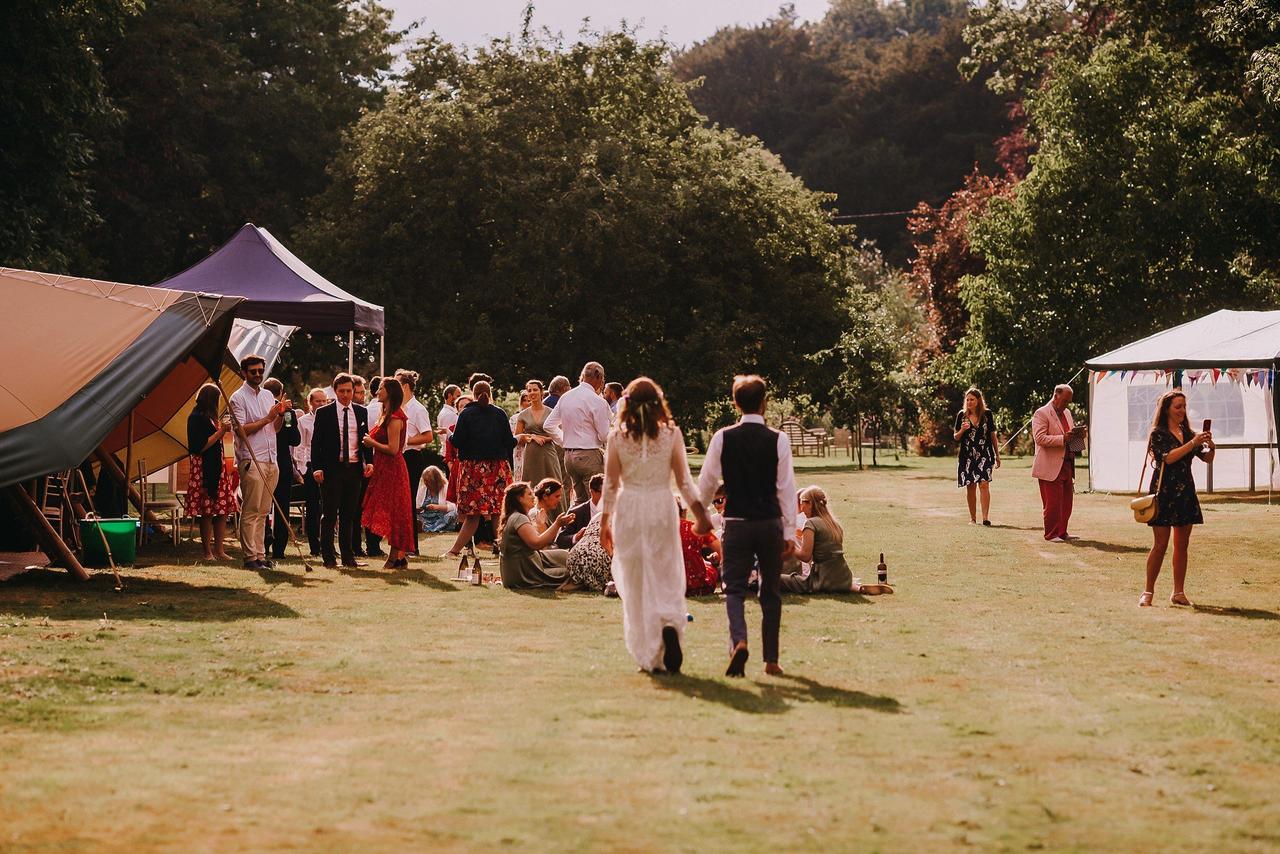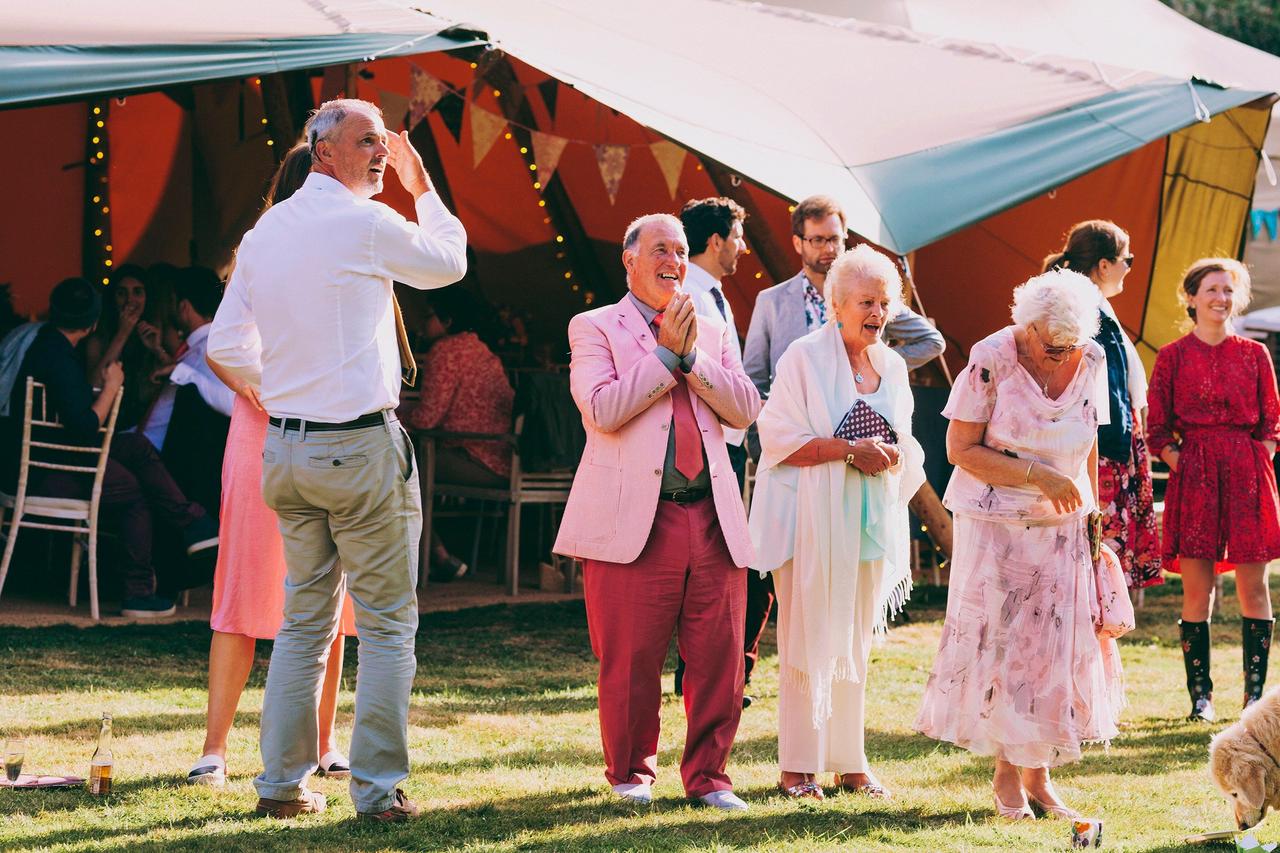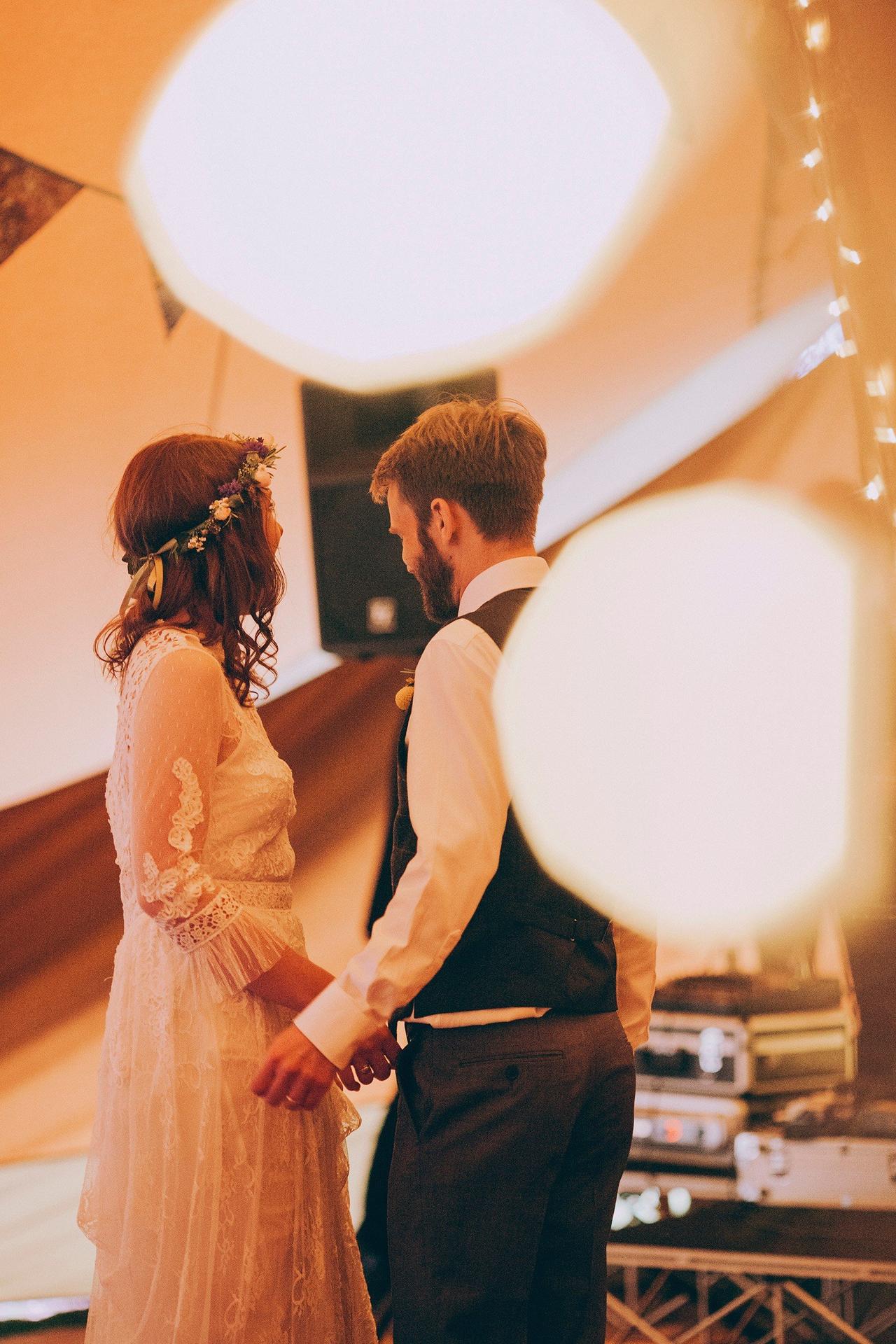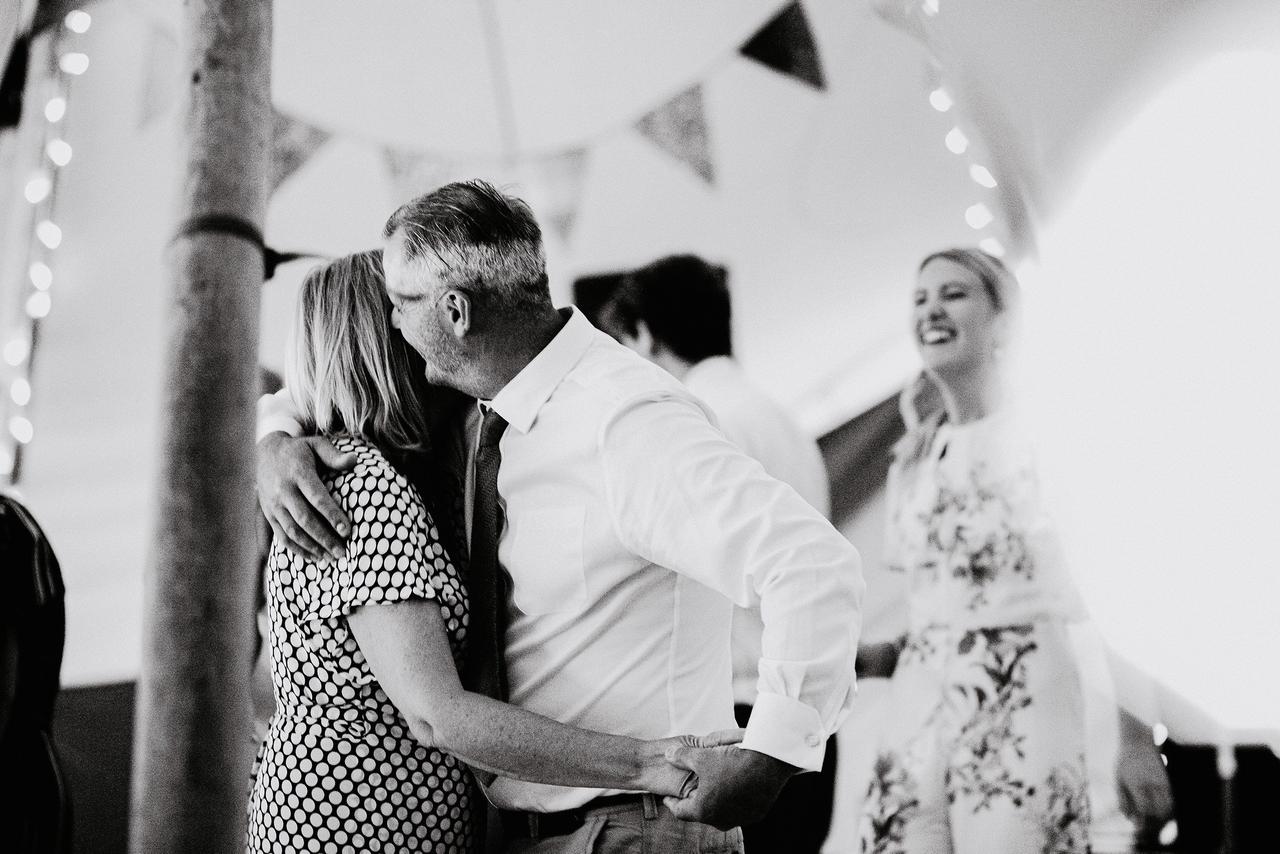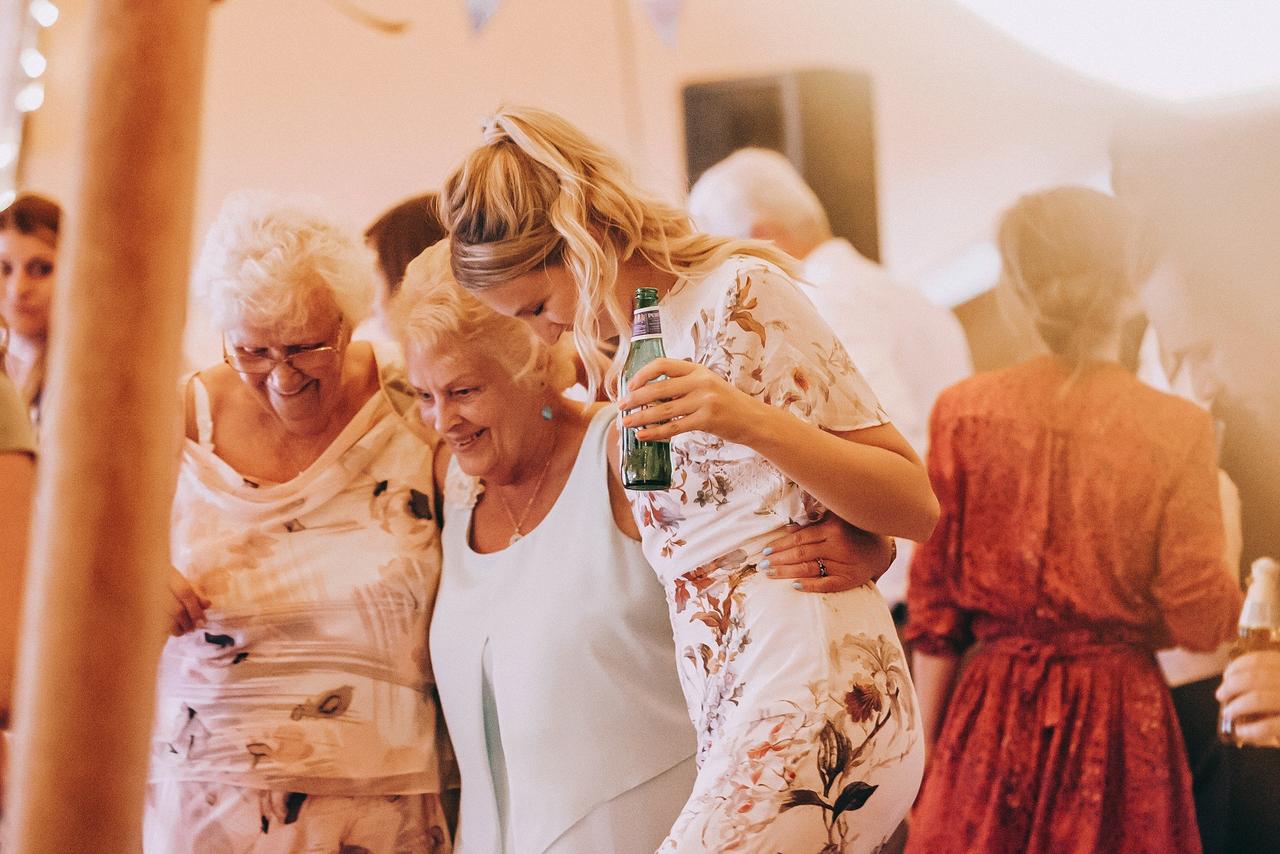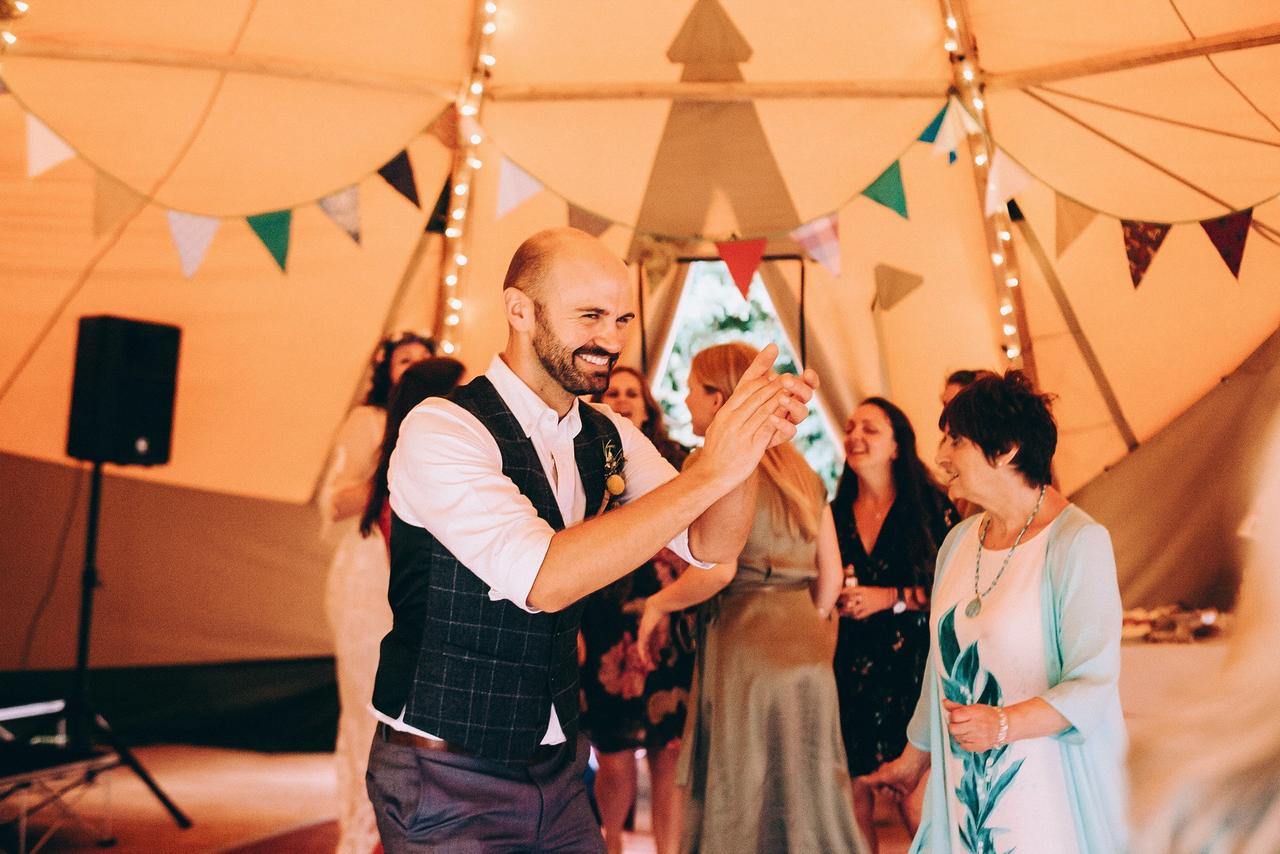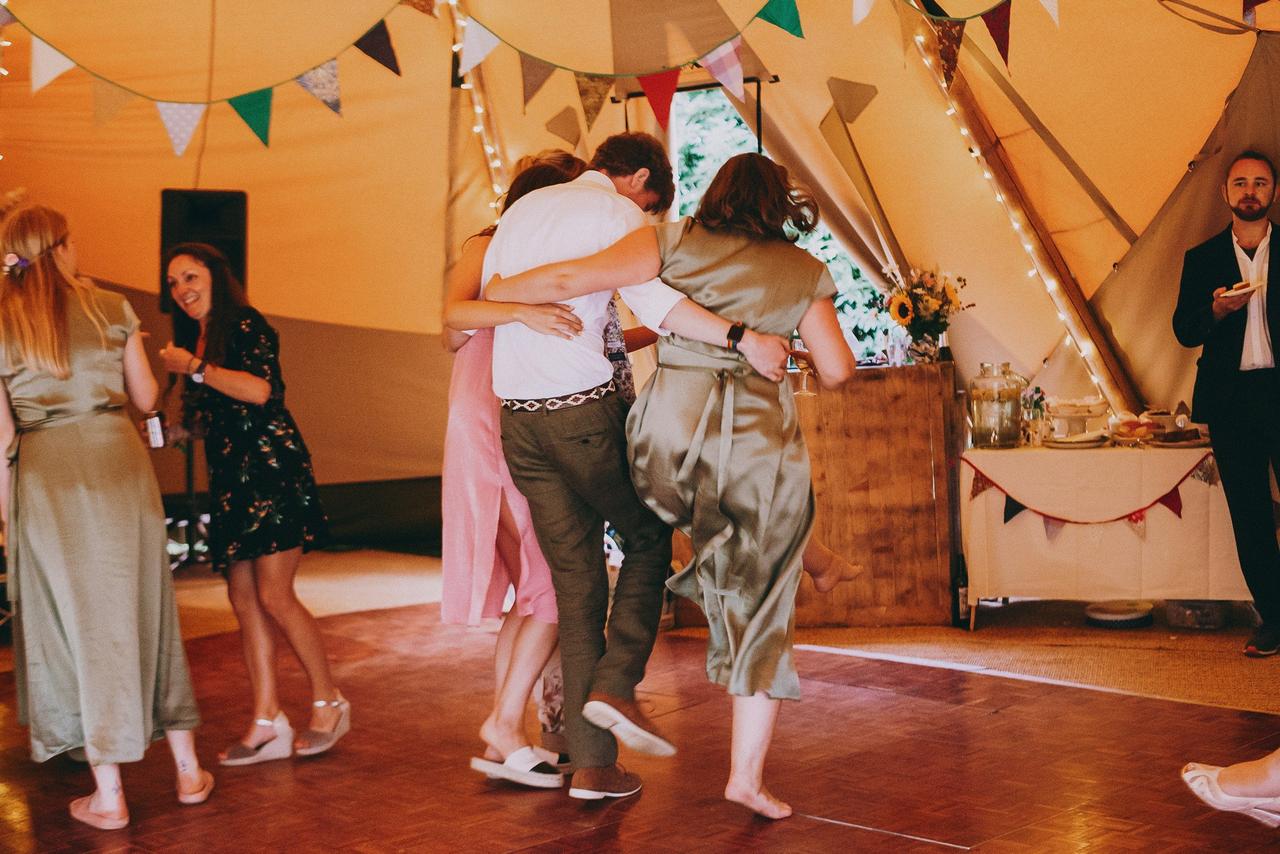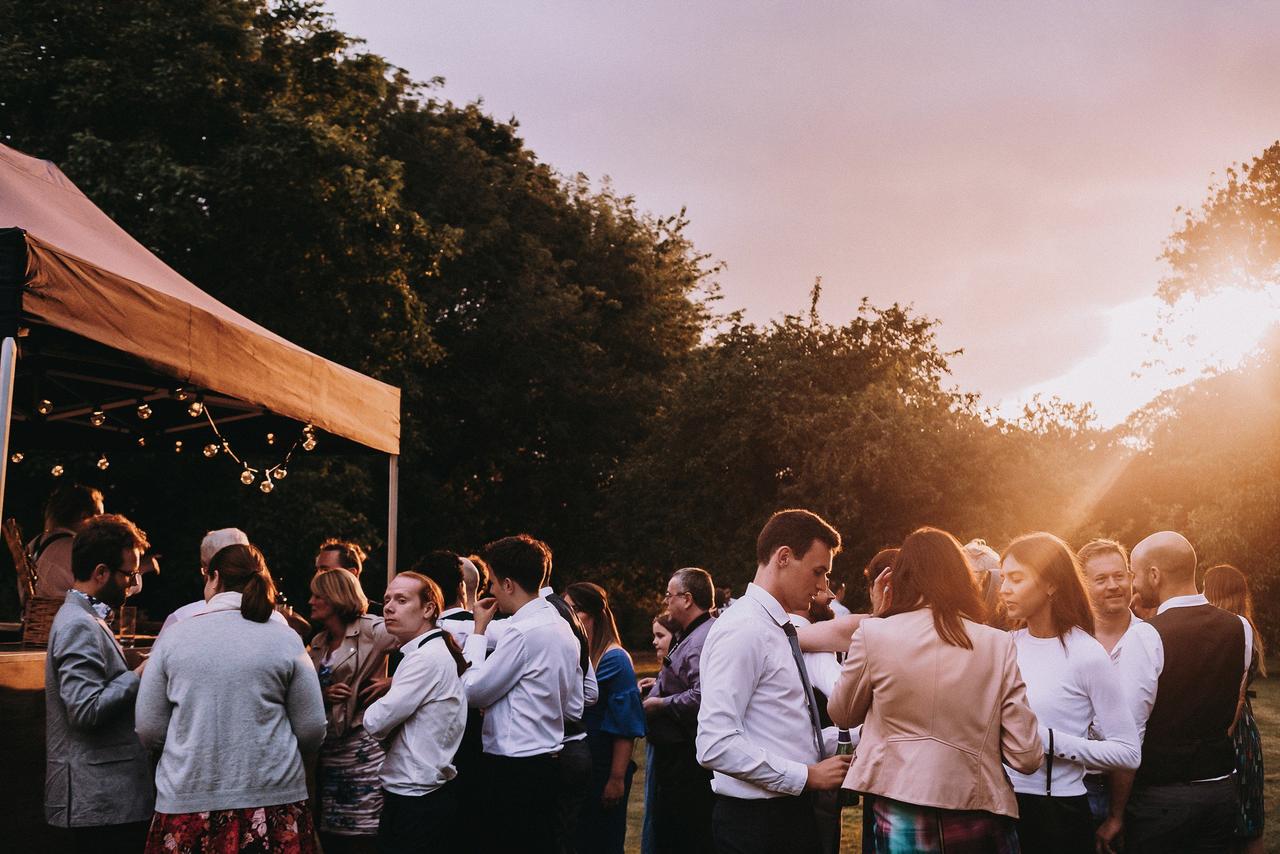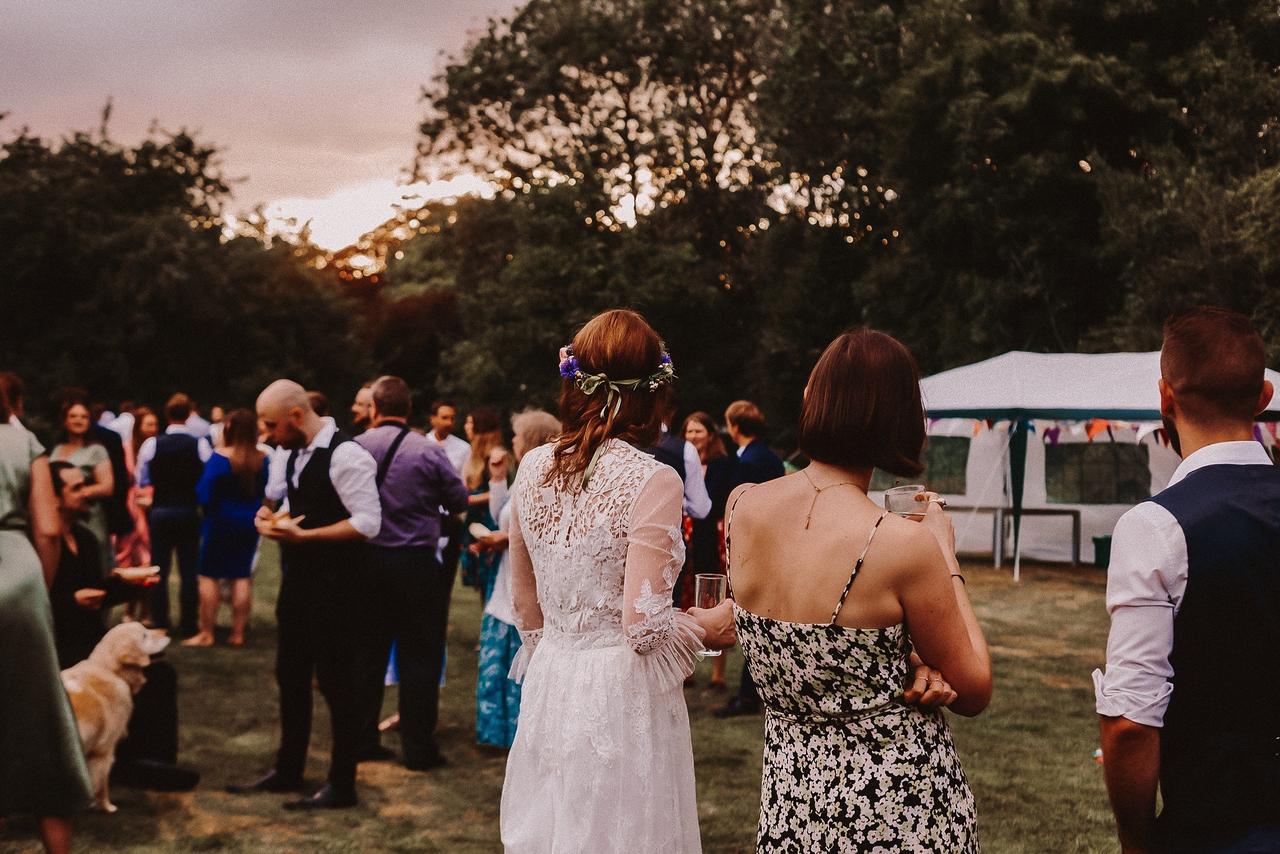 The Entertainment
To really make the most of their curfew-free venue, Sam and Will hired a live band. Minnie and the Moochers both performed and DJ'd. "We had a live funk and soul band, who were incredible.
"The joy of having the wedding at our own venue meant the party could continue into the early morning, the band finished at midnight, but we continued until 3am. Lots of the guests also camped, so no one had far to travel."
The first dance was to Elvis Presley's Can't Help Falling in Love played by Will's brother on a ukulele. "The final chorus of the first dance, all the guests joined in singing it – it was magical, and still gives me goosebumps when I think of it."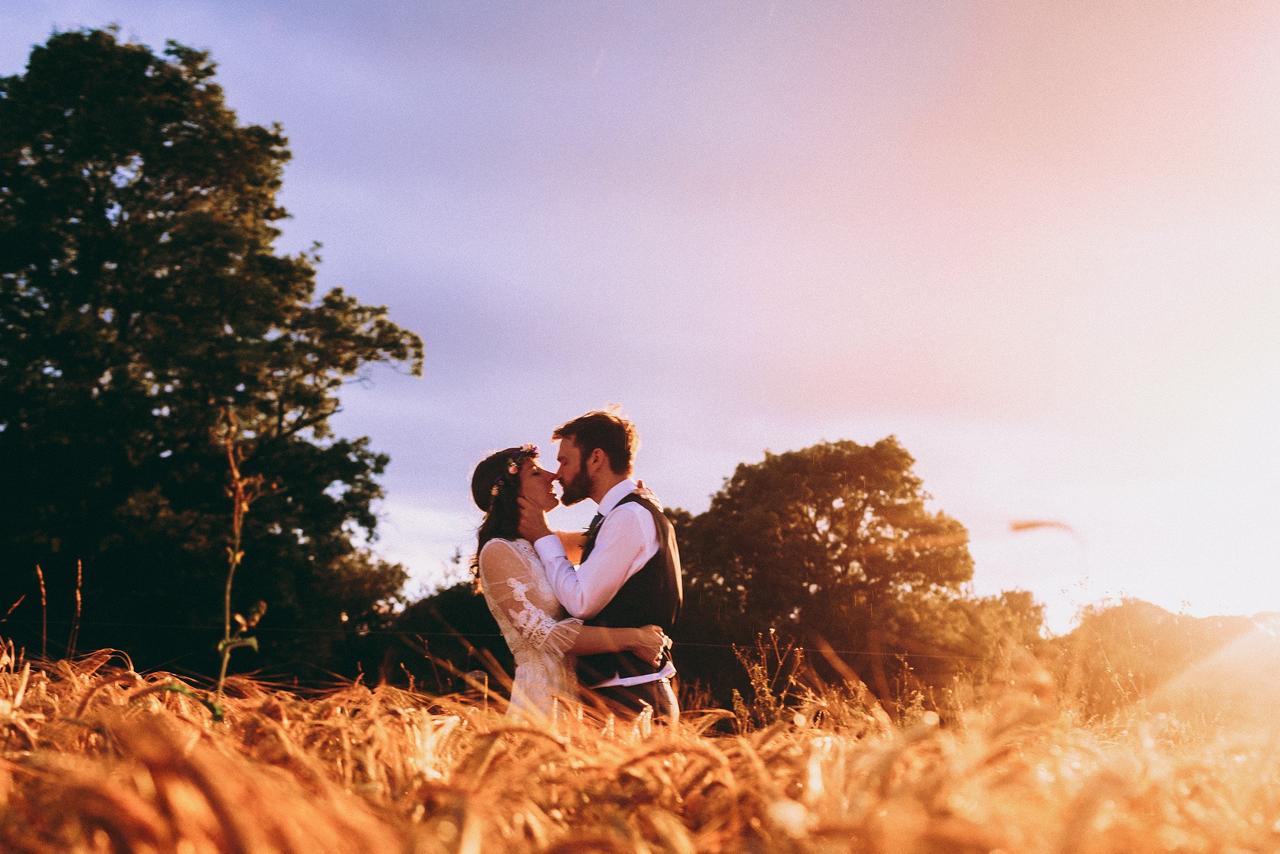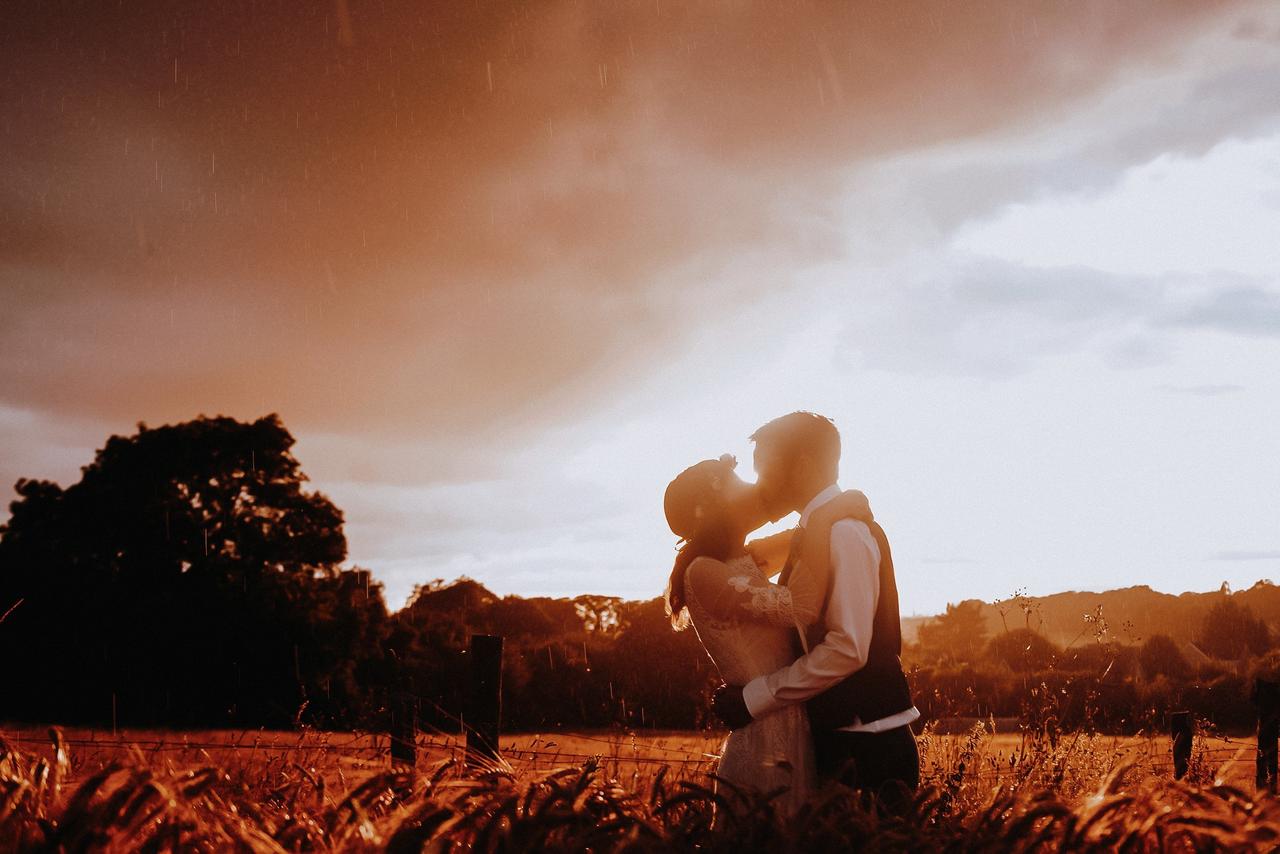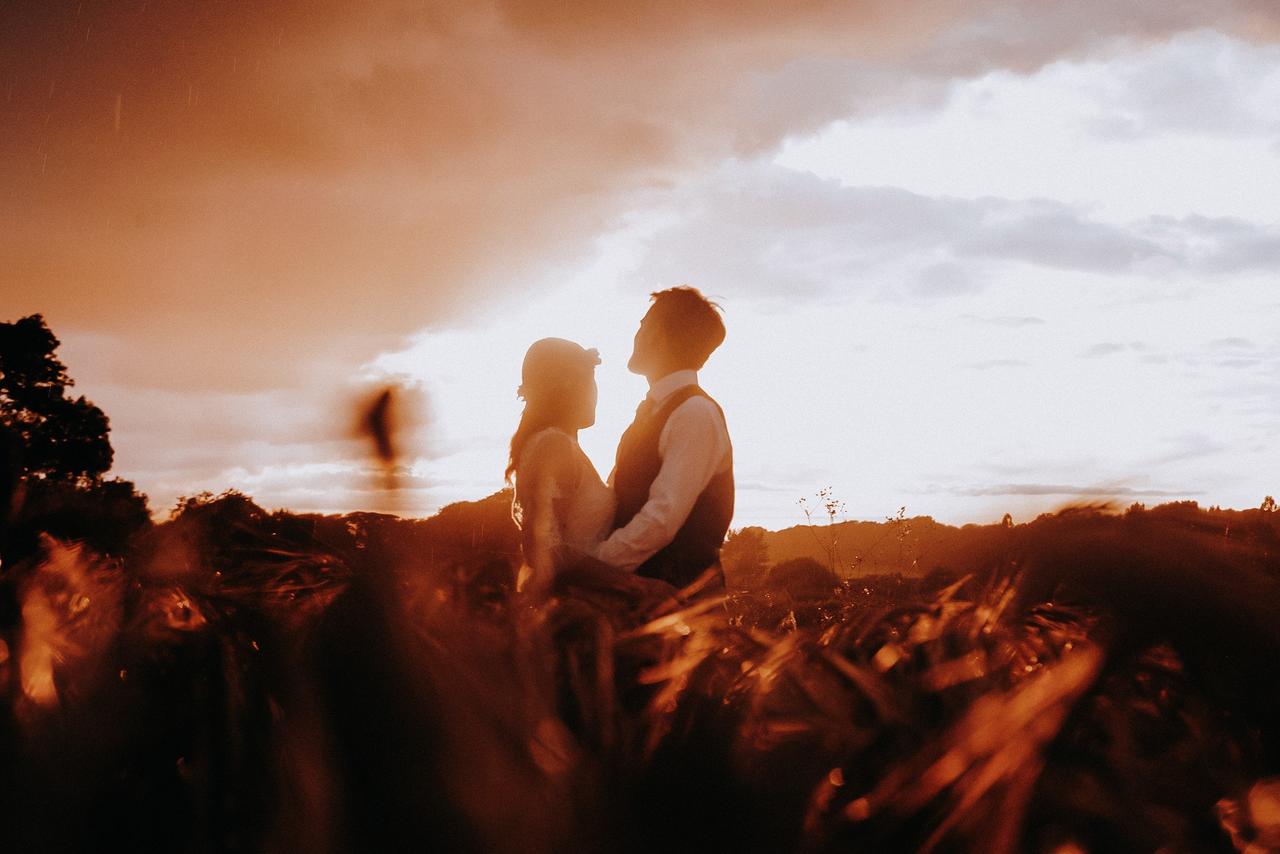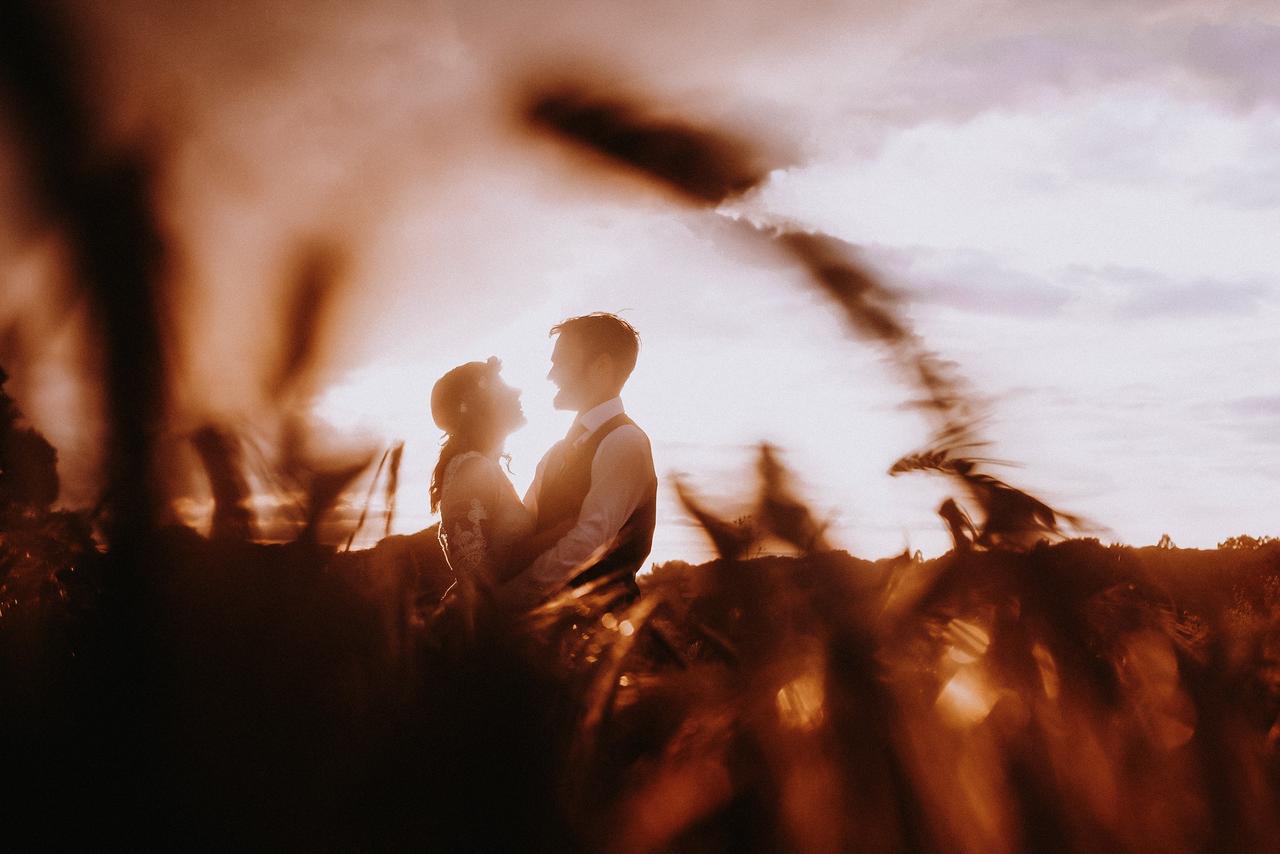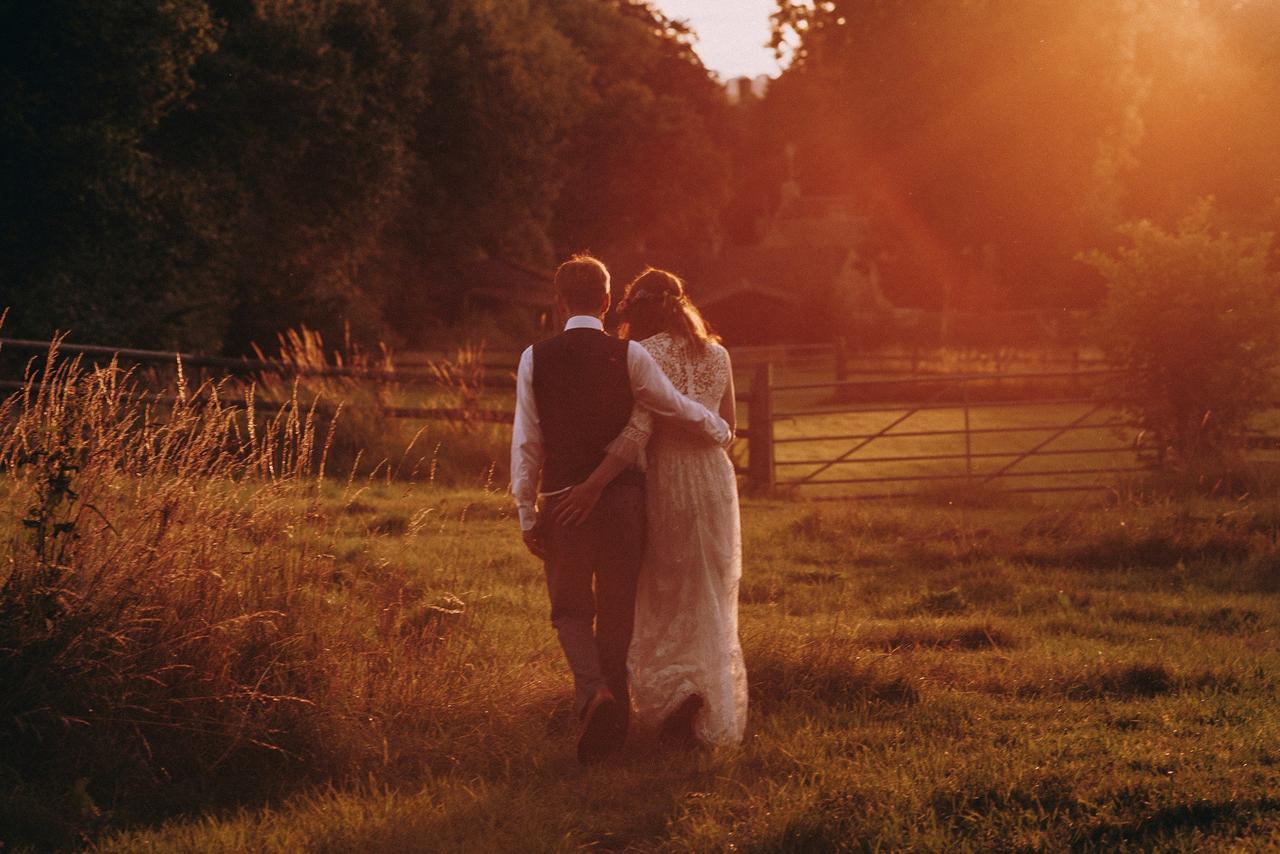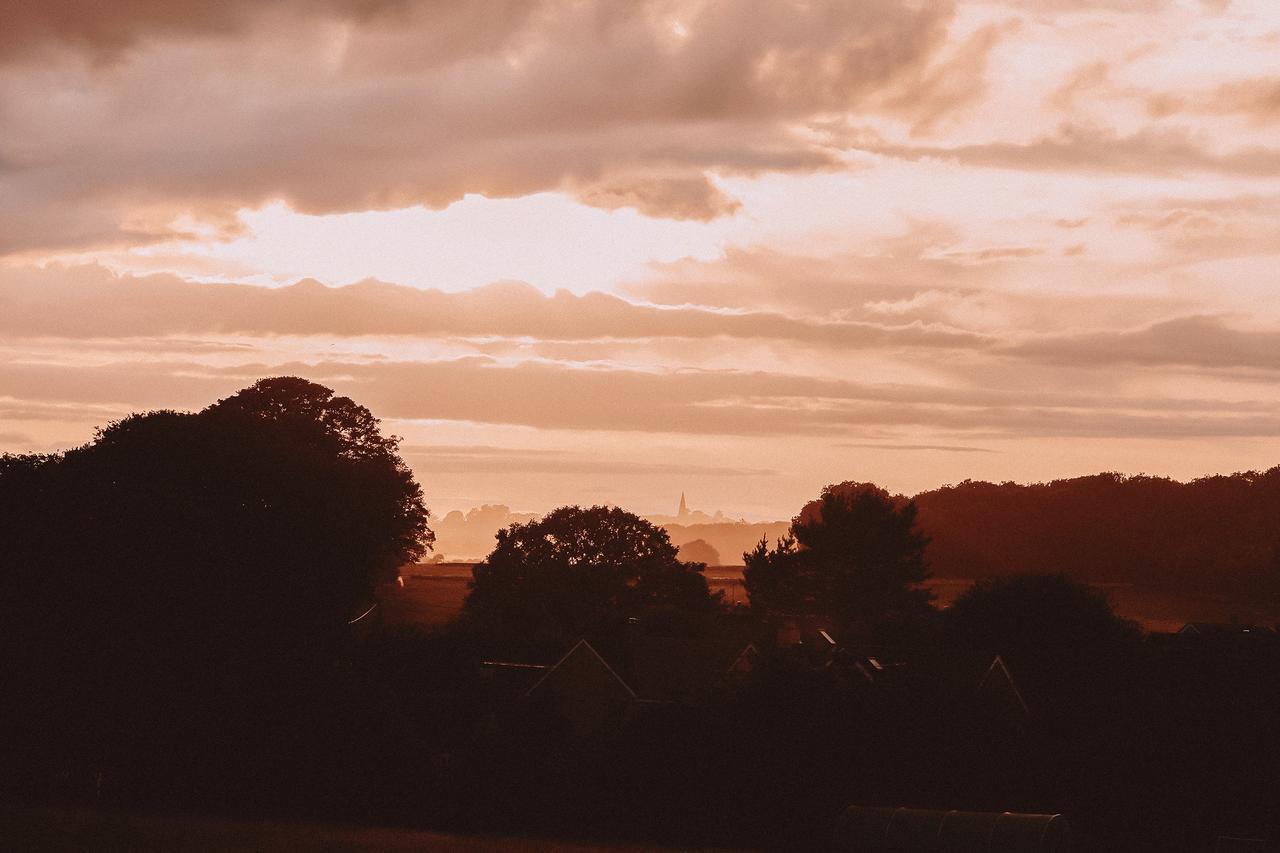 The Honeymoon
Sam and Will chose to honeymoon in the UK and decided on Cornwall for their trip.
"We picked a small cottage in a stunning spot on the edge of Penzance. It was relaxing and wonderful. Having the wedding at my dad's meant it was a huge amount of work to set it up and take it down, so we wanted to just be able to jump in the car and hit the road together."
Looking back on their day, Sam and Will encourage couples to keep an eye on costs, because a good party can be had with much less than you think!
"Don't let costs get out of hand, there are so many things in the run up to the day which feel important, like great favours, or the perfect wedding cake. In the end we decided against all these because as long as you've got tasty food, enough prosecco and great music, you and your guests will have an incredible time."
The Suppliers
Photographer: YTZ Weddings
Venue Hire: Love Tipis
Bridal Accessories: Dr Martens
Bridesmaid Dresses: & Other Stories
Caterers: The Wild Oven
Entertainment: Minnie and the Moochers
Thank you Sam and Will for sharing your gorgeous day with us!