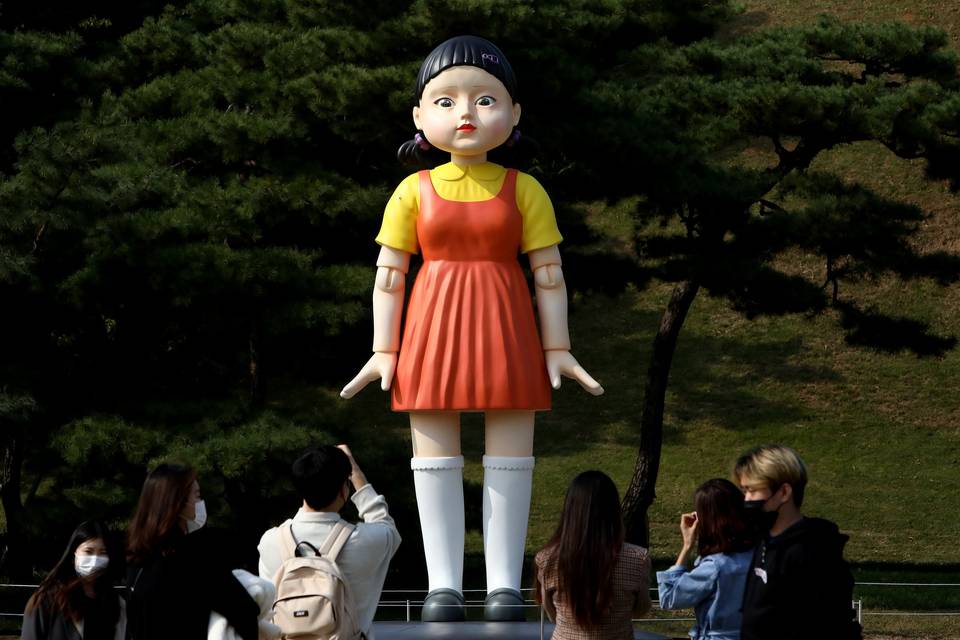 If you don't know about the Squid Game craze that's sweeping the world right now, where have you been? It was only a matter of time before Netflix's latest big hit found its way into weddings.
Footage has emerged on TikTok of a couple and their guests playing the 'Red Light, Green Light' game from Squid Game at their wedding reception. In this (frankly quite freaky) video, you can see the guests freezing as someone dressed as Younghee, the giant robot 'Murdering Doll', moves between them, inspecting them for any movement.
See the video below:
If you've not seen Squid Game yet, the premise of 'Red Light, Green Light' is similar to Grandmother's Footsteps or Statues, the children's party game where you move towards a figure but must freeze when looked at, only there's a deadly twist in the Korean drama. Anyone caught moving as they stealthily try to advance towards the Murdering Doll is shot dead.
While this wedding party seemed to be playing the children's take on the game (i.e., the version without the murder), the clip also shows a brief image of three men dressed as the Red Guard at their wedding, showing they took their theme quite seriously.
The video has had 1.3m views on TikTok and counting, and there were a mix of views in the 5,000 comments. One user states: "I want this at my wedding!" while another says "Not Squid Game at a wedding." For the most part, people seem to be fans of Squid Game-themed wedding games - one bride-to-be commented "If I wasn't getting married in five days, I'd do this."
If you're looking for unusual wedding entertainment ideas at your wedding, we've got you. It doesn't have to be Squid Game themed.