Is the Extended June Bank Holiday About to Become the Best Weekend to Marry in 2022?
With the Queen's Platinum Jubilee next year, we've all been granted an extra long bank holiday weekend! So is this about to become the most popular wedding weekend of 2022 - and can you bag a bargain price?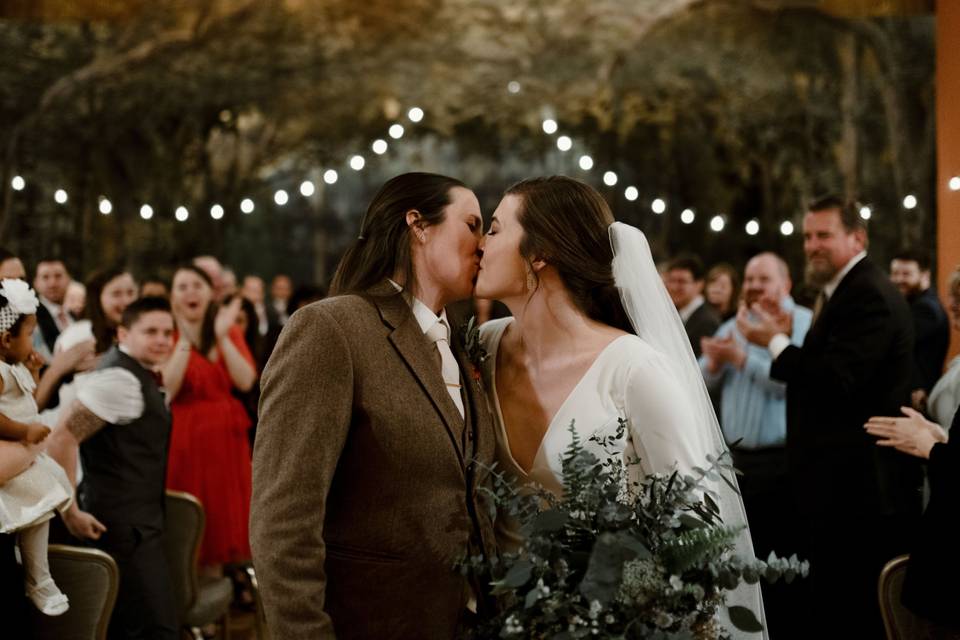 To celebrate 70 years of the Queen on the throne, the UK has been granted an extra bank holiday next year! We'll all be able to celebrate with Her Majesty over a long weekend from Thursday 2nd June to Sunday 5th June.
According to Hitched's data, Saturday 4th June was already in line to be the 7th most popular wedding date for 2022, with 1,250 couples scheduled to tie the knot.
The announcement of an extended break could mean this is soon about to become the most popular wedding weekend of the year - and there's still a chance for you to bag a bank holiday wedding date!
Thursday 2nd June was a whopping 279% less popular as a wedding date than Saturday 4th before the bank holiday was announced, which means you might find a venue and suppliers close to you that still have availability. With the backlog of weddings postponed from 2021, lots of couples are desperate to find a date that works for them next year, and this newly-announced bank holiday could be exactly the right time.
Here's why a bank holiday wedding can be great for your guests and your bank balance!
Why Marry on the Jubilee Bank Holiday?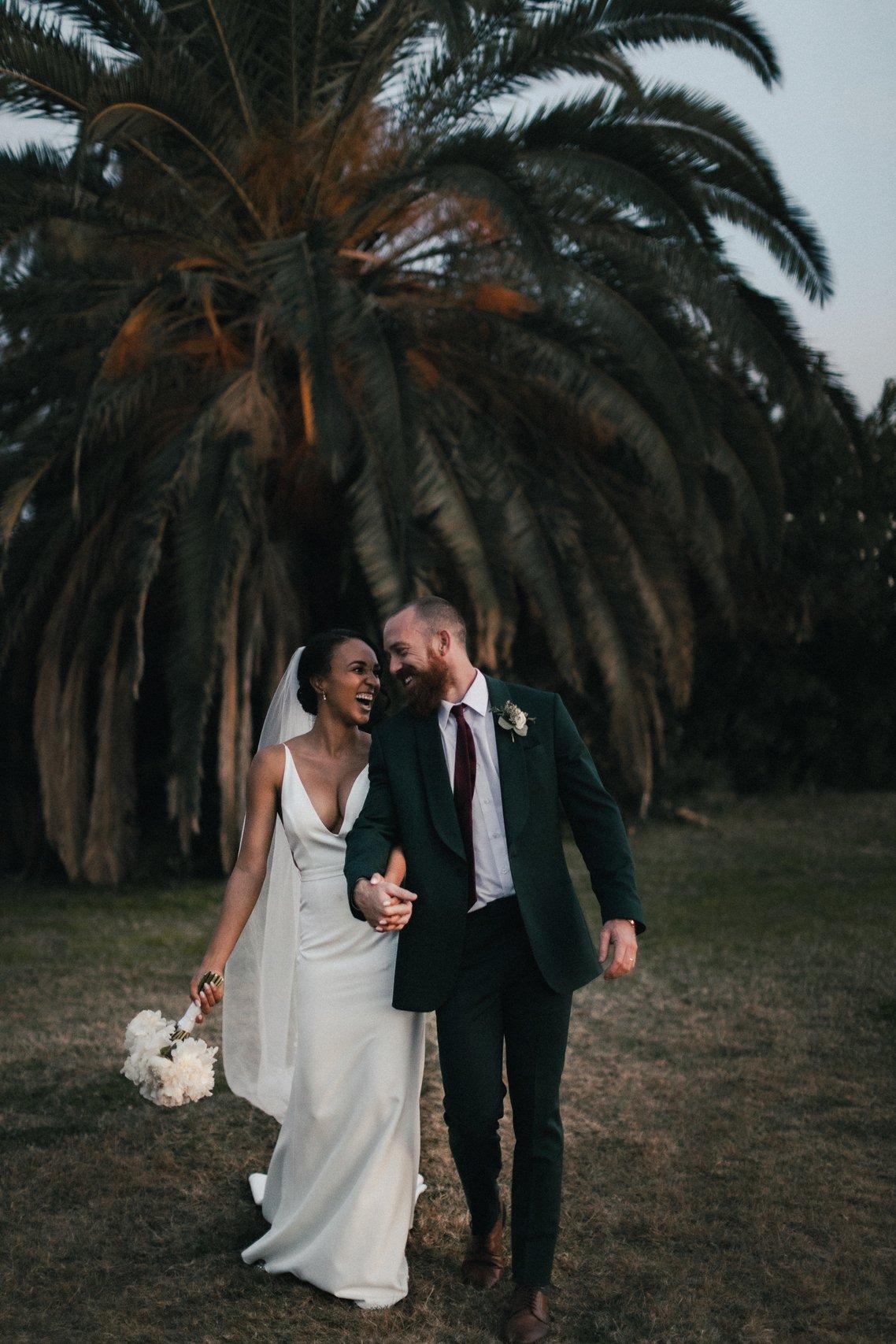 A three-day working week followed by four days of celebrations? There's plenty of reasons this bank holiday is the perfect time to have a wedding.
Kathryn and Daniel had booked their wedding at The Barns Hotel in Bedford on Thursday 2nd June long before the announcement and are now in the lucky position to find it's a bank holiday. "It's brilliant," said Kathryn. "We're hoping it means more people will be able to come now and party harder knowing they don't have to be back at work the day after.
"It does mean our venue and registrar costs have slightly increased, but it's still cheaper than a Saturday wedding."
Even if you're marrying on the Saturday, there's plenty of benefits to the extended bank holiday. Ilona and Hamish are set to marry on the 4th and are excited that the long bank holiday means their loved ones won't have to take any extra time off work.
"We were always having our family and the bridal party stay with us at our venue on the day before the wedding, so those working would have had to take the Friday off. The extended bank holiday also means that myself and my bridesmaids are thinking of having our nails done on Thursday for some last-minute pampering!" said Ilona, who runs the gorgeous Pen & Palm Calligraphy.
There are lots of things to consider if you're thinking about a bank holiday wedding, of course. Some of your guests may decide to go away that weekend and won't make the wedding, while others might find the childcare they were relying on isn't available. It's always going to involve some compromise, but we think bank holiday weekends can be ideal for weddings if you give your guests enough notice.
What About Those Who Booked Their Wedding on the 30th May?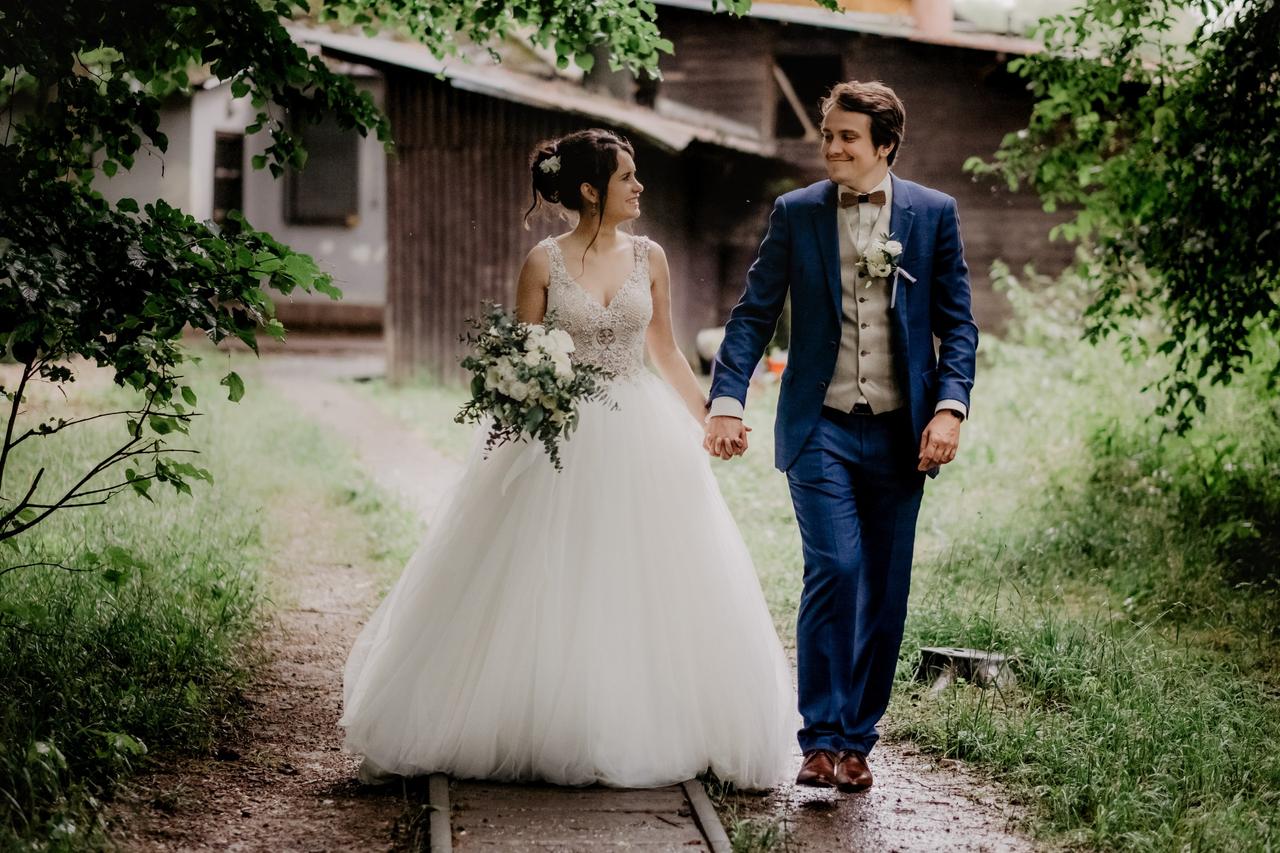 The late May bank holiday was set to be on Monday 30th May and has now moved to the 2nd June, meaning those who were planning on marrying that Monday will no longer have the day off. According to our data, that Monday wasn't a particularly busy day for weddings as couples waited to see what would happen with the bank holiday, but of course, some will be affected.
The best thing to do is to speak to all your guests as soon as possible - an email is the quickest way to do this, then phone calls to your close friends and family - and confirm with your work place that you can have the Monday off. You've still got a year ahead of you, so don't worry too much. If this really scuppers your plans, we recommend you speak to your venue about a plan B: perhaps they have the Thursday 2nd available for you to move your wedding to? You'd need to check with all your suppliers too, remember.
Bride Leanne had rearranged her wedding from this year to Saturday 28th May 2022 thinking they'd have the Monday off to continue celebrations, but she's found the silver lining in following her day up with only a three-day working week. "That's less days to book off for our honeymoon!" she said.
Are Bank Holiday Wedding Dates Booking Up Fast?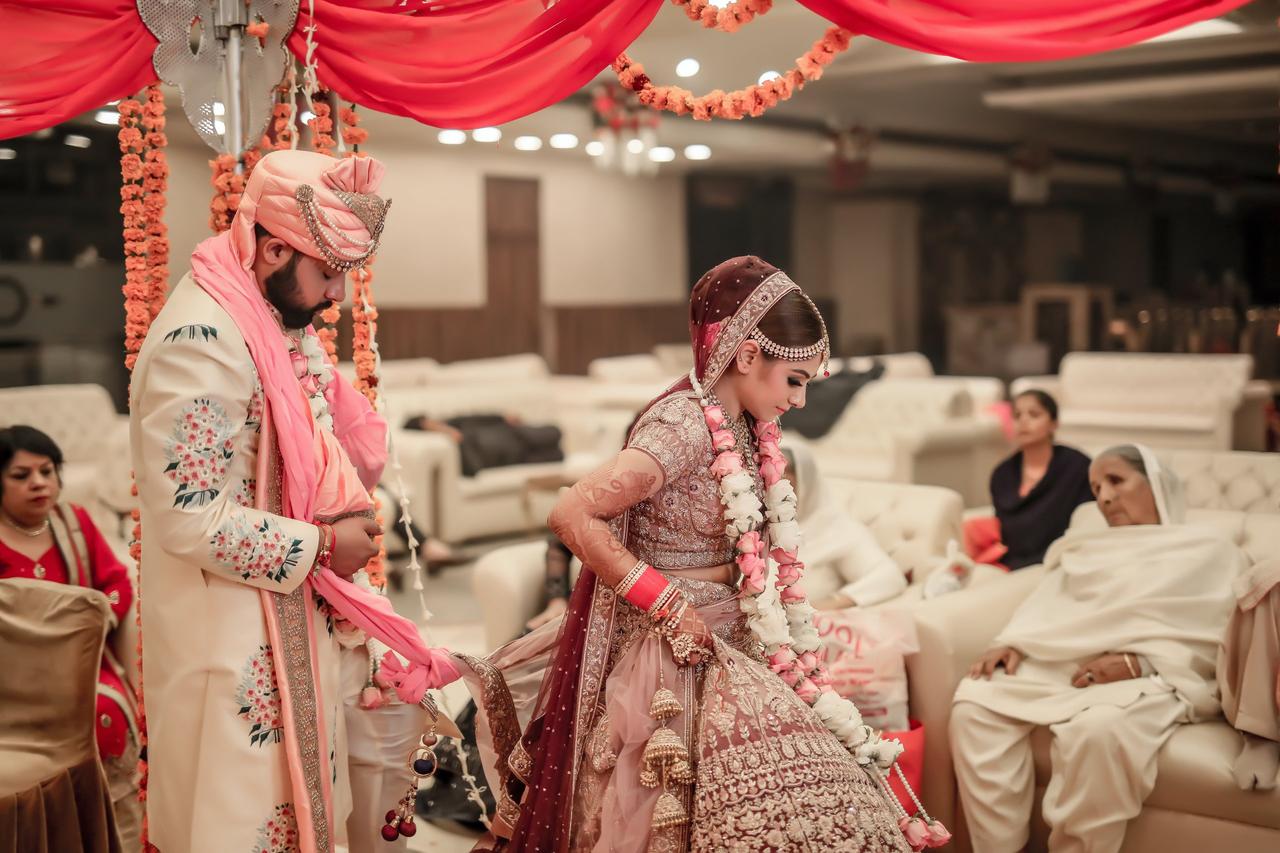 The news that we'd be celebrating a four-day bank holiday weekend has only just been announced so there's still time to get in touch with your favourite venue and see their availability. Even hugely popular venues like the beautiful Farnham Castle in Surrey may have space for your big day, so the best thing to do is get in touch ASAP!
"There's always a buzz around a bank holiday weekend and our team of wedding specialists at Farnham Castle always receive questions and enquiries from wedding planning couples, in regards to these unique and favourable dates," said Francesca Cribb, Head of Marketing at Farnham.
"One clever couple has snapped up the Wednesday wedding date ahead of the Bank Holiday Thursday in June 2022, which will give them the following four days to celebrate their nuptials. Another couple has secured the Saturday, which gives them a couple of days in advance to prepare for their big day."
If Farnham Castle's schedule is anything to go by, you might still be lucky enough to snap up a special Thursday or Friday wedding date over that long weekend.
But be aware that if you're thinking of a future bank holiday date, these can book up far in advance, said Francesca.
"Due to their popularity, bank holidays have always been classed as prime wedding dates in Farnham Castle's diary.
"The trend of booking a wedding venue between 12 and 18 months in advance hasn't changed, but we would encourage couples to secure bank holiday dates earlier than this, to avoid disappointment."
Will a Bank Holiday Wedding Be Cheaper?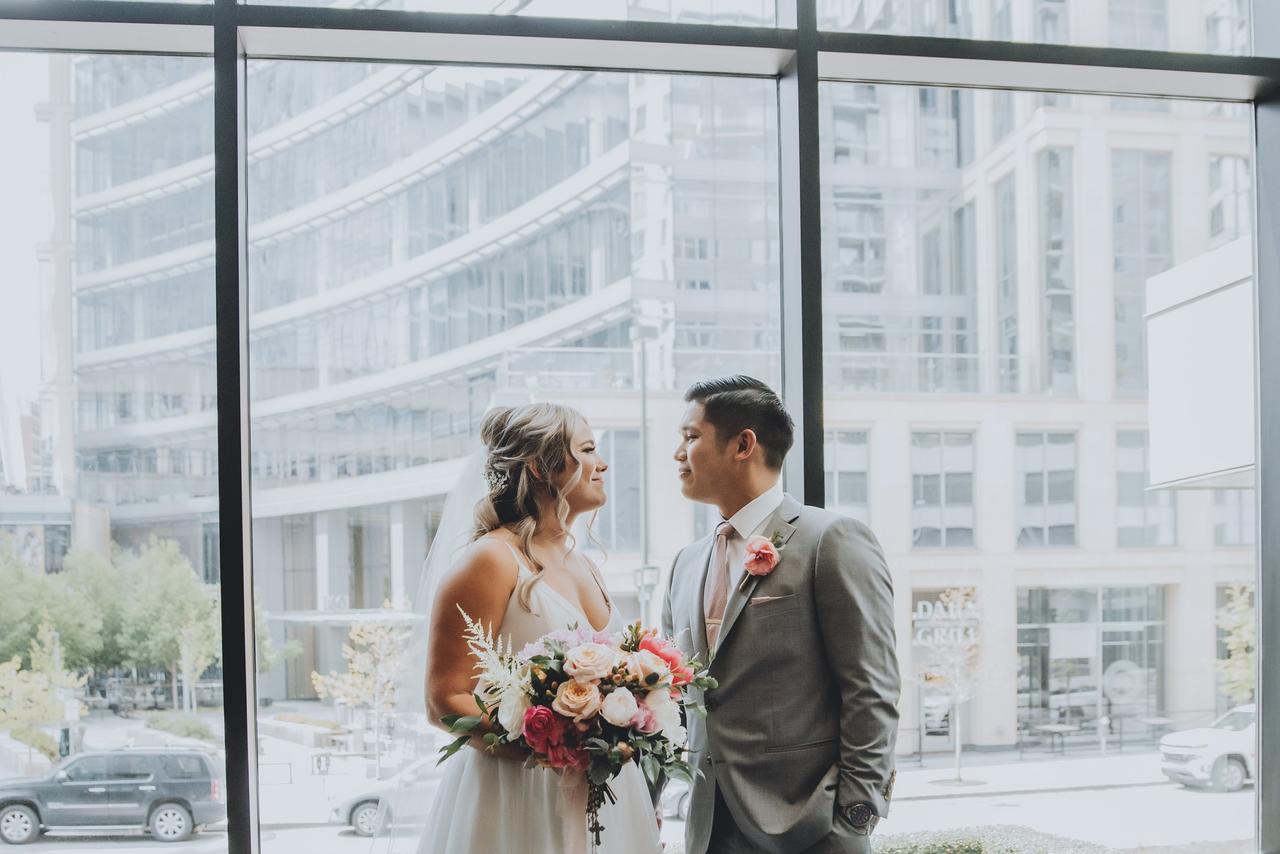 It's quite possible! Bank holidays are usually charged at the price of a Friday or Sunday wedding, meaning you could make a significant saving on the same experience as a Saturday wedding.
If you're expecting a normal midweek price for the Thursday from your venue or suppliers, you might have to adjust expectations a little bit, but you could still get a great value package for a Thursday or Friday wedding.
We'd recommend contacting venues as soon as possible to see what their rates are (and the registry office, as Kathryn mentioned above, if you're having a registrar attend). If they don't currently have a booking and are happy to fill the Thursday slot, you might find there's some wiggle room to negotiate.
Our advice for negotiations is not always to look for money off. It might be that the venue or caterer are happy to throw in an extra night in the honeymoon suite ahead of the wedding if it's free or can offer an upgraded welcome drink.
We predict that the June Bank Holiday could become one of the most popular wedding weekends for 2022. If you're interested, find your dream venue and start enquiring now!