9 Ways to Save Money on Your Wedding Stationery
If you're on a budget, take note of our handy tips on how to cut costs when it comes to ordering your wedding invitations
We have included third party products to help you navigate and enjoy life's biggest moments. Purchases made through links on this page may earn us a commission.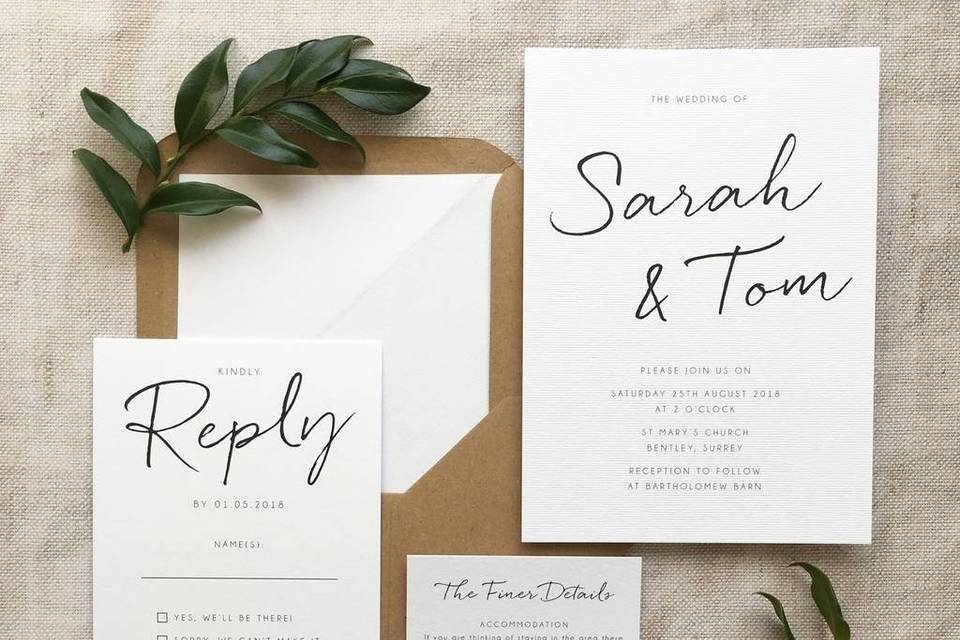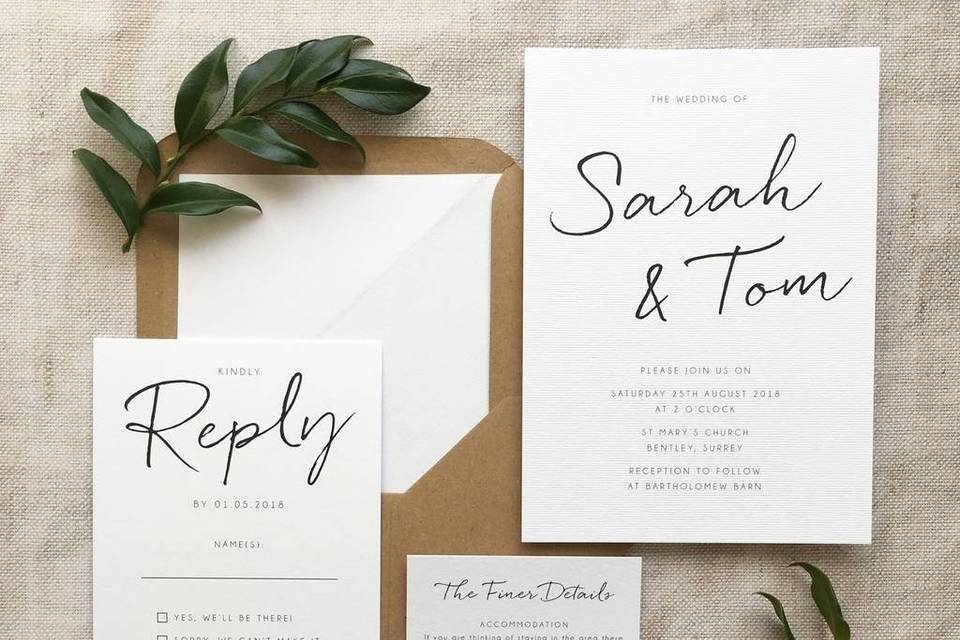 Are you in the process of picking your wedding stationery? It can be one of the parts of wedding planning that comes with hidden costs so we've come up with some helpful ways to save money on your wedding invites.
If you know exactly how to word your wedding invitations, you could save money too as you won't have to re-print any mistakes!
Learn Calligraphy
You can attend a calligraphy workshop to learn the art of great penmanship. Once you've mastered it, you can use your new-found skill to write out the place cards and names on your invitations and table plan, which saves hiring someone to do it for you.
Pale Press London specialise in creating beautiful designs for your wedding but also run workshops so you can learn the skill of calligraphy yourself. Ashley Sherrard, Director of Pale Press London, explains why it's useful for cost-conscious brides: "If you're a DIY bride who wants to add her own personal touches, lettering your place cards can express that."
Opt for Printable Wedding Stationery
Printable wedding stationery can be a stylish way to have beautiful wedding stationery for less. You can pick from a variety of designs and then arrange for it to be printed separately allowing you to choose the best deal. You can choose from a range of elegant styles and spend as much or as little as you need to on the paper and printing.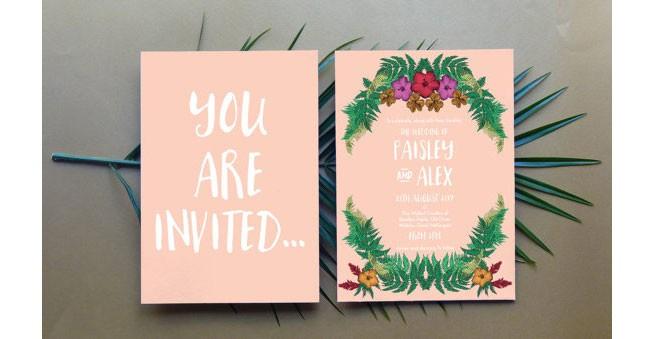 Image credit: D Panesar Illustrations
READ MORE: How to Save Money as a Wedding Guest
Order Extra Invitations
It might not seem like the most cost-savvy solution but if you order extra wedding invitations in your first order it means you don't have to order another full set if you make any mistakes. Most stationers won't sell individual spares, so by over ordering in the first place you won't have to splash out if you make any slip ups.
Don't Personalise Them
Whilst it does look super fancy to have your wedding stationery printed with everyone's names and personalised info, it can ramp up the costs significantly. Choose stationery where you can write the details on yourself and this will reduce your spend.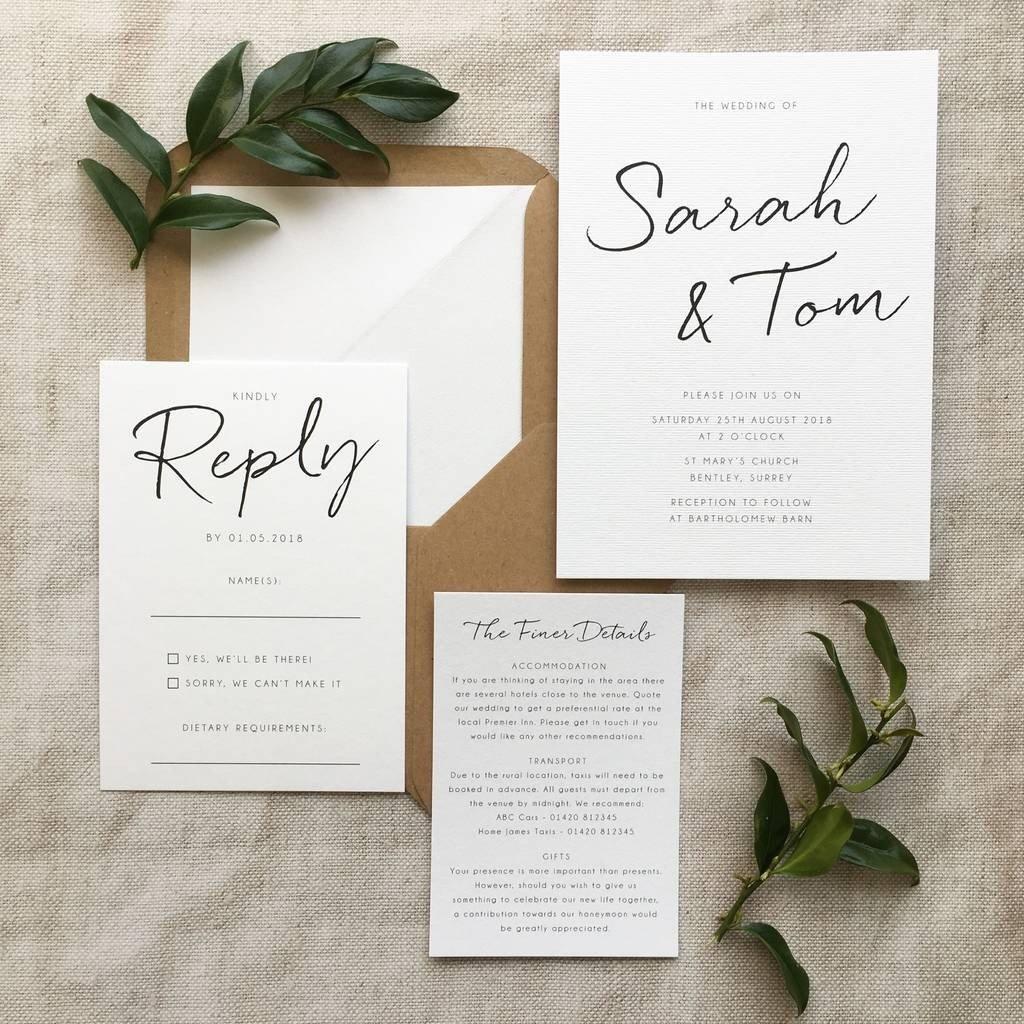 Image credit: Pear Paper Co at Not on the High Street
READ MORE: 17 Awesome Wedding Budget Hacks
Pick Plain Stationery
It's so tempted to go for the thickest card and the fanciest foil trimmed invitations, but by eschewing glittery wedding stationery you can save a lot of money. If you don't fancy sending out plain white wedding stationery, you can always dress up it up with some DIY detailing. Don't miss our easy guide on how to marble your wedding stationery.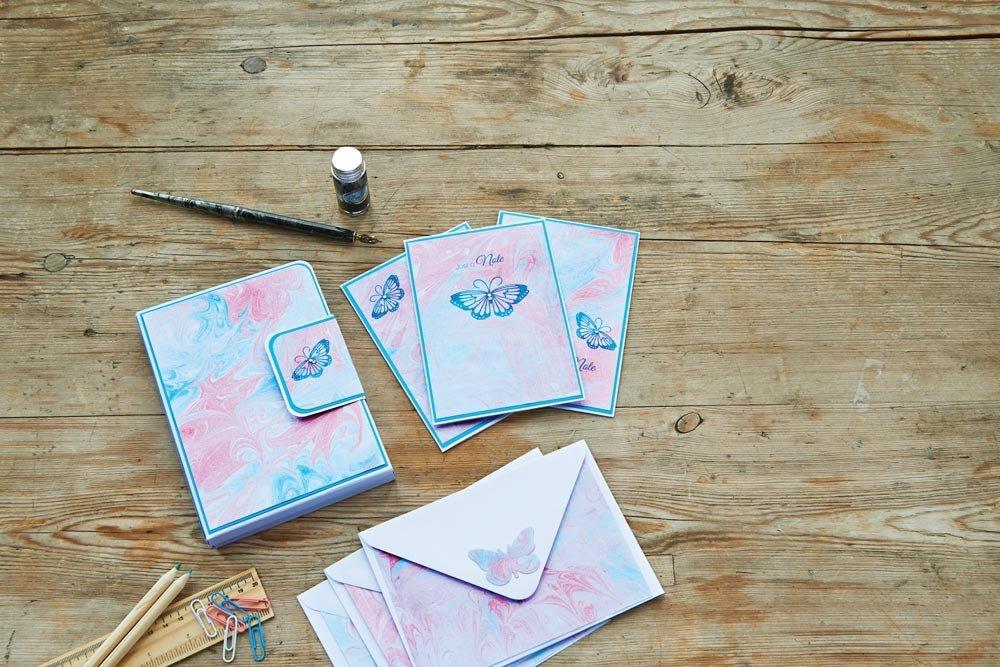 Leave Out the RSVP Cards
It can cost more to have lots of cards in your envelope – not just to pay for each individual card, but the weight of postage should be considered too. A good way around this is to opt out of avoidable extras such as RSVP cards – instead give your guests an email address they can RSVP to.
Condense Your Cards
If you're not offering menu choices, don't worry about including food information in your invitations. Same for driving instructions – unless your venue is particularly hard to find, it's safe to assume the majority of your guests will use some sort of Sat Nav to get them there – all you need to do is provide the post code. You can include most of your wedding info on a wedding website, allowing your guests to RSVP and state dietary requirements etc. all in one place.
READ MORE: 23 Things to Cut Out Now to Help You Save for Your Wedding
Hand Deliver Them
Stamps are expensive and if you need to buy 100 the cost soon mounts up. Hand-deliver your invitations where you can, and ask friends and family to pass them on too to save you the cost of postage.
Check, Check and Check Again
Obviously nothing is more annoying than having to waste money replacing items of wedding stationery because you've made silly mistakes. Thoroughly proof all of your invitations, menus, orders of service and your table plan and ask a friend to do the same. That way you can avoid having to have anything reprinted.
Check out our best budget friendly wedding ideas for even more ways to save.