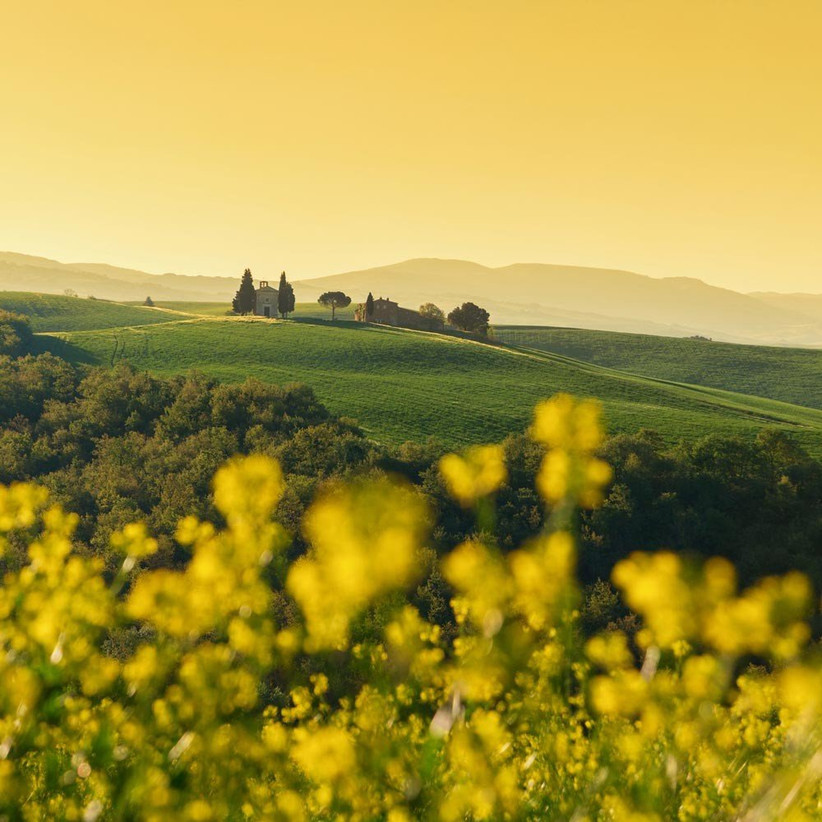 Tuscany is famous for its beautiful landscapes – making it a dream setting for weddings abroad.
It is also considered as the birthplace of the Italian Renaissance and produces lots of different wines making it an ideal destination for cultural couples looking for a wedding in Italy.
READ MORE: Browse Hanpicked Wedding Venues in Tuscany
It's the Italian region of choice for some of the world's biggest celebrities – if you're inspired by celebrity weddings, take note: Kim Kardashian chose Florence as the setting for her 2014 wedding to Kanye West, as did David Bowie for his marriage to model Iman Sabrina the Teenage Witch star Melissa Joan Hart, Sugababes singer Heidi Range, and Westlife singer Brian McFadden all also chose to marry their partners in Tuscany.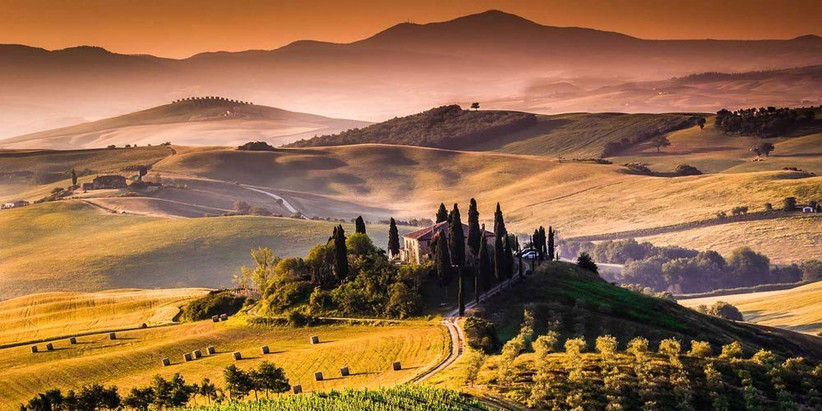 If you want to join the ranks of those who choose to marry in Tuscany, there are a few options. Tuscany has two airports – one in Pisa and one in Florence, but both are easy to access. You could also fly into Bologna, Rome or Milan airports before catching a train to your chosen destination.
The region of Tuscany is divided up into nine provinces and one Metropolitan City. These include the Province of Arezzo, the Province of Grosseto, the Province of Livorno, the Province of Lucca, the Province of Massa and Carrara, the Province of Pisa, the Province of Pistoia, the Province of Prato, the Province of Siena and the Metropolitan city of Florence.
If like Kim K, you have your heart set on getting married in Florence, you can have your civil ceremony at the Red Hall at Palazzo Vecchio, the town hall of Florence – it's instantly recognisable as a historical landmark. Pose for photos on the Ponte Vecchio, overlooking the Arno River, or in the Piazza della Signoria, a beautiful square in the heart of the city. There are plenty of gorgeous churches and a synagogue if you're looking for a religious wedding ceremony in Florence too. If you want to make your wedding even more Kim and Kanye worthy, here's how.
Siena is a beautiful town in Tuscany with a rustic, medieval charm. Take in the ancient walls of the city and wander down the cobbled streets with your other half before celebrating your marriage in the town hall which overlooks the remarkable Piazza del Campo, one of the most impressive squares in Italy. The city has been declared a World Heritage Site by UNESCO and has plenty of churches for a Catholic wedding ceremony and a choice of locations for a Protestant one.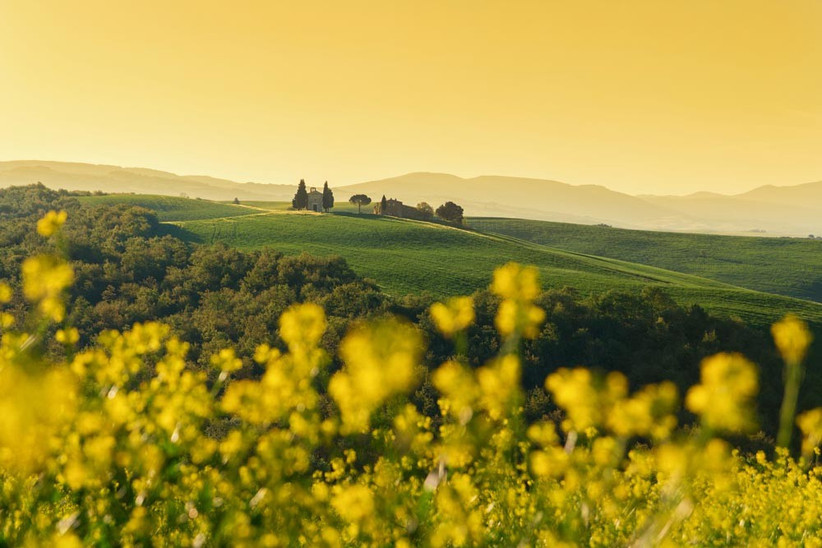 Tuscany is famous for its production of Chianti wine and the region of Chianti is a stunning setting for a wedding in Italy. It's full of rolling hills, olive groves and vineyards, providing a quintessential Italian backdrop for your wedding pictures. Why not hire a historic villa or a medieval castle for your wedding?
Montepulciano is another part of Tuscany famous for its wine, so if you love a glass of red consider this town as the setting for your Italian wedding. It's a medieval town situated on a steep hill, with a picturesque main square surrounded by historic stone buildings and a charming clock tower. It's the ideal choice if you want a romantic, authentic feel to your big day.
Siena isn't the only UNESCO World Heritage Site in Tuscany – San Gimignano is also an area of Tuscany bestowed with that title. You can have a civil ceremony in the town hall, which boasts a high 'Great Tower', and is also home to the town's Civic Museum which is filled with beautiful paintings – such a chic setting for a wedding.
There are many other locations to consider for a wedding in Tuscany – but if you want to follow in the footsteps of celebrities and marry surrounded by rustic architecture, rolling hills, picturesque vineyards and stunning olive groves then this is definitely the right area of Italy for you.
If you're still undecided on your dream Italian wedding location, why not consider a wedding by Italy's famous lakes – don't miss our guide to weddings in Lake Como or getting married by Lake Garda.