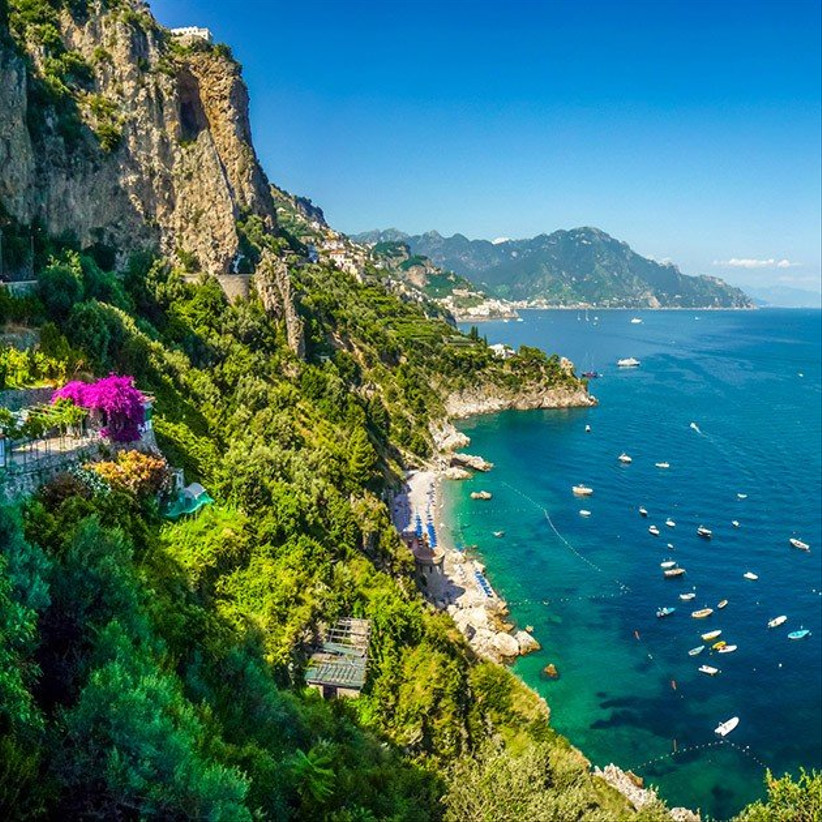 It came as no surprise that Italy came out as the top European destination for destination weddings in our latest 21st Century Bride survey – with 1 in 5 UK couples choosing Italy for their wedding abroad.
If you love the idea of a gorgeous wedding on the Italian coast then the Amalfi Coast with its stunning sea views and picture perfect towns could be the ideal destination for you.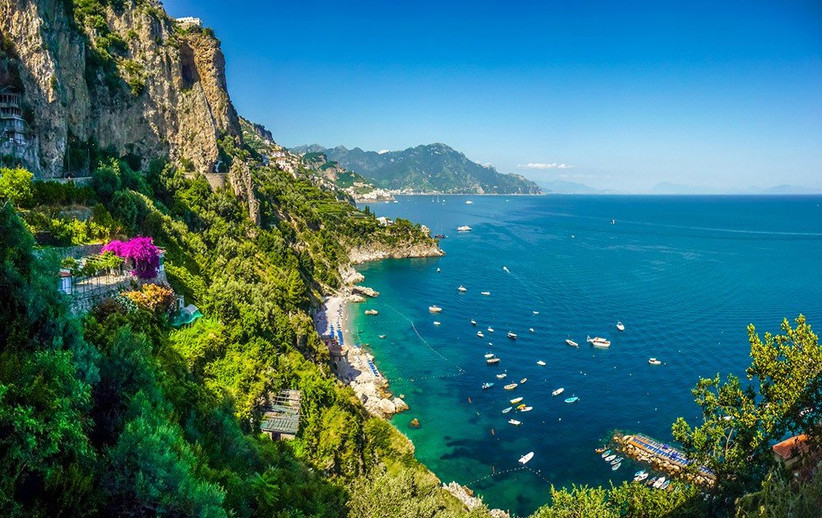 About the Amalfi Coast
This area of southern Italy has long been a favourite amongst Hollywood A-listers and features in the television series Entourage, Beyoncé's music video for Upgrade U and is the backdrop of the famous Galaxy chocolate advert featuring Audrey Hepburn. It's no surprise when you see the stunning backdrop of bright blue waters and picturesque mountains that dominate the scenery.
With a variety of towns to say 'I do' in, you can choose from lively towns such as Positano for a wedding day with a buzzing atmosphere or choose the quieter more traditional Italian towns such as Atrani or Maiori for a quietly romantic celebration.
Take a closer look at some of the best places to say 'I do' on the Amalfi Coast:
Sorrento
This picturesque tourist town is the gateway to the Amalfi Coast and has everything you could want when you are dreaming on a wedding aboard in Italy – including plenty of lemon orchards to produce the lemons that make the city's world famous limoncello. With olive trees and botanical gardens, you have plenty of locations to choose for a romantic outdoor wedding ceremony in the sun.
Find out more about getting married in Sorrento.
Positano
If you are looking for a quiet and traditional setting for your wedding in the Amalfi Coast then Positano is a dream setting. The steep landscape and pretty colourful houses will mean you get some spectacular wedding photos and you will find this tumbling little coastal town is so welcoming and friendly, you won't want to leave!
Capri
For a stunning and rural setting for your day then you have to consider Capri – famed for its rugged landscape and luxury hotels, you will have plenty of stunning wedding venues to choose from if you choose to marry in Capri. The cove-studded coastline is home to a scattering of yachts in the summer and is a perfect location if you are looking to host a luxury wedding in Italy.
Ravello
Ravello has the most gorgeous landscape and is home to some stunning cliff-side gardens. Ravello focusses heavily on tourism and weddings so you should be able to find English-speaking wedding planners with ease. Music-lovers might also like to co-ordinate their wedding with the world-famous Ravello music festival that takes place every summer.
Maiori
With the longest unbroken stretch of beach on the Amalfi coastline, Maiori could be a wonderful destination for a romantic beach wedding. If you are looking to throw a traditional Italian wedding with a rugged coastlines and gorgeous architecture then Maiori is the perfect romantic destination for you.
Amalfi
The town of Amalfi is simply stunning – scattered with colourful homes and narrow streets, a perfect backdrop for your wedding photos. This waterside town has a gorgeous cathedral with a turret that dates back to the 13th century and you will find plenty of beautiful hotels and venues to host your special day.
Are you now dreaming on an Amalfi Coast wedding? Take a look at our list of handpicked Amalfi Coast wedding venues.