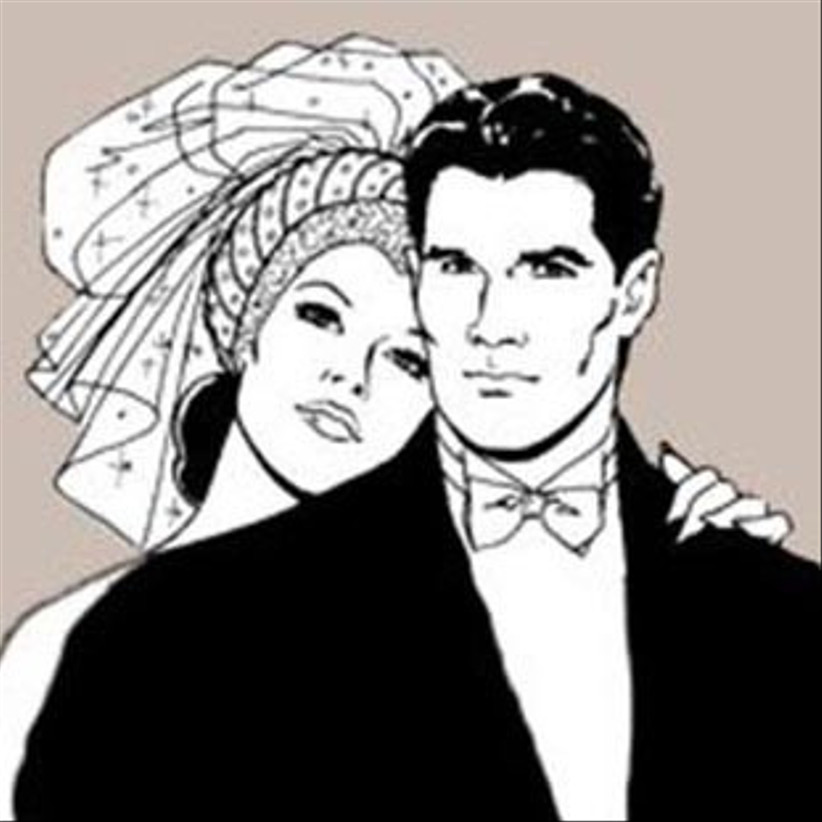 We admit it – we've developed a bit of an addiction to these sassy e-cards, which you can find all over the web (we're hooked on browsing Pinterest for them) – most of which stem from someecards.com. We've collected up a selection of our favourites – go forth and Facebook share them for some good old fashioned passive aggression. They'll get the hint one day…maybe.
The Pinterest E-Cards
Absorbed in Pinterest when you should be planning your wedding? Have an amazing wedding planned out…on a Pinterest board, with a price tag you're too scared to check? We feel you. We do it too (see Hitched on Pinterest to get the idea). These e-cards are here for you. They understand.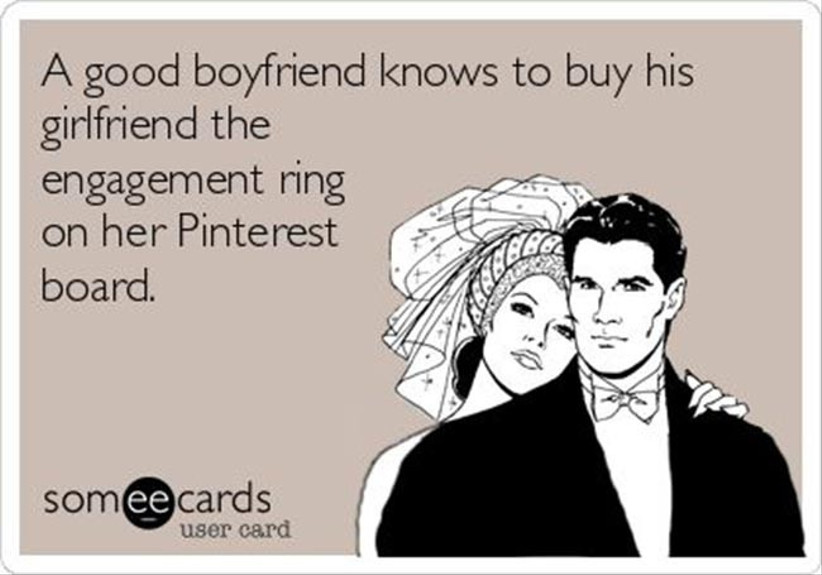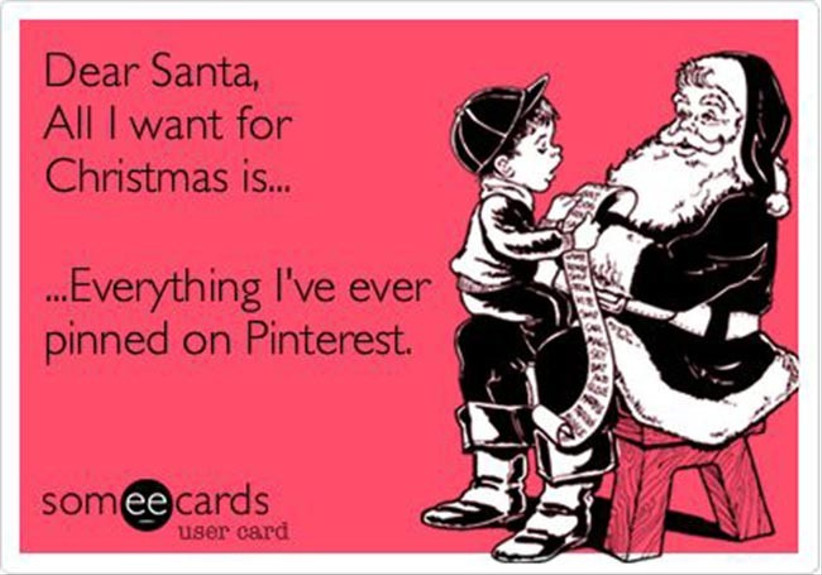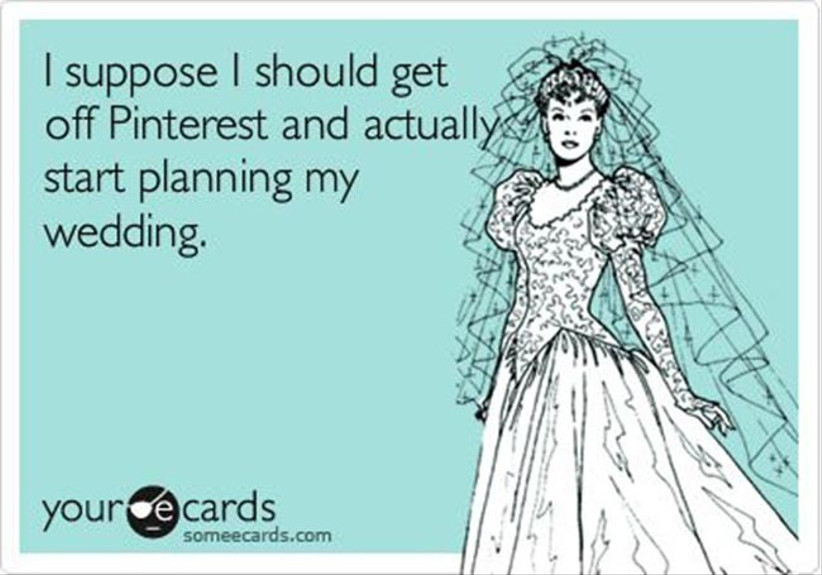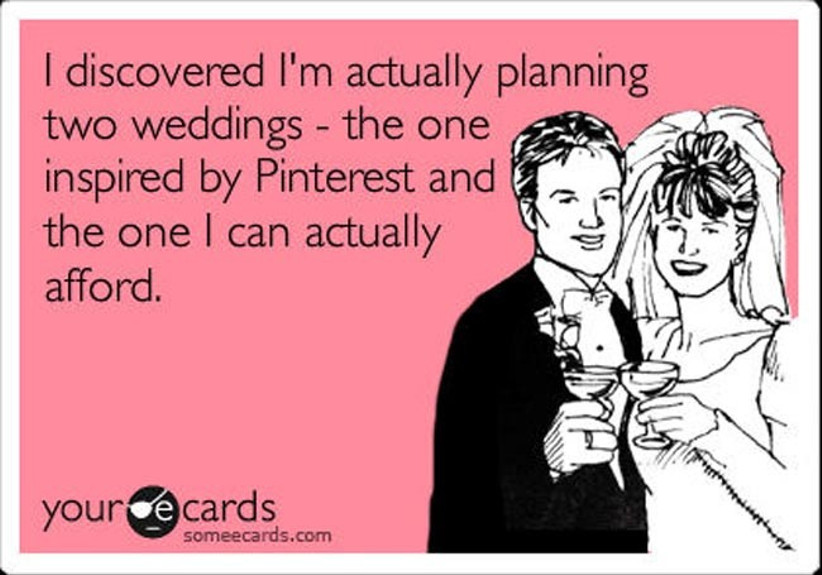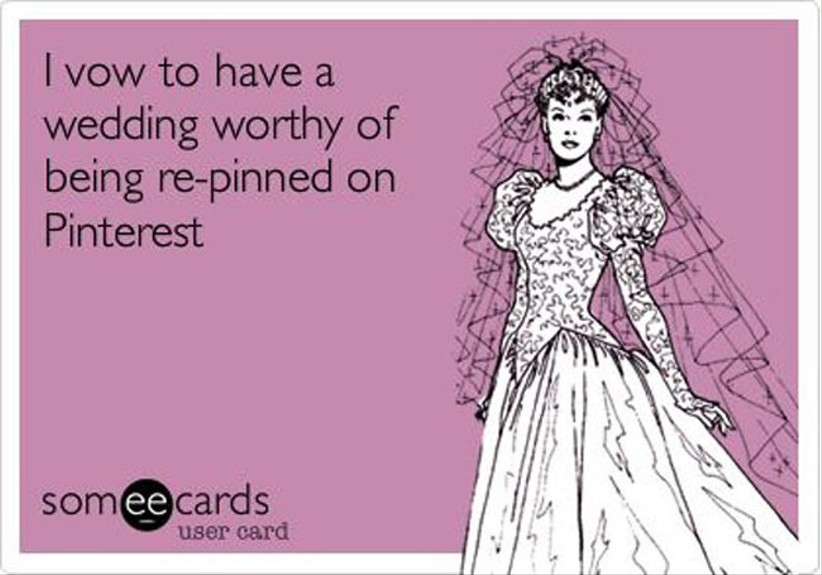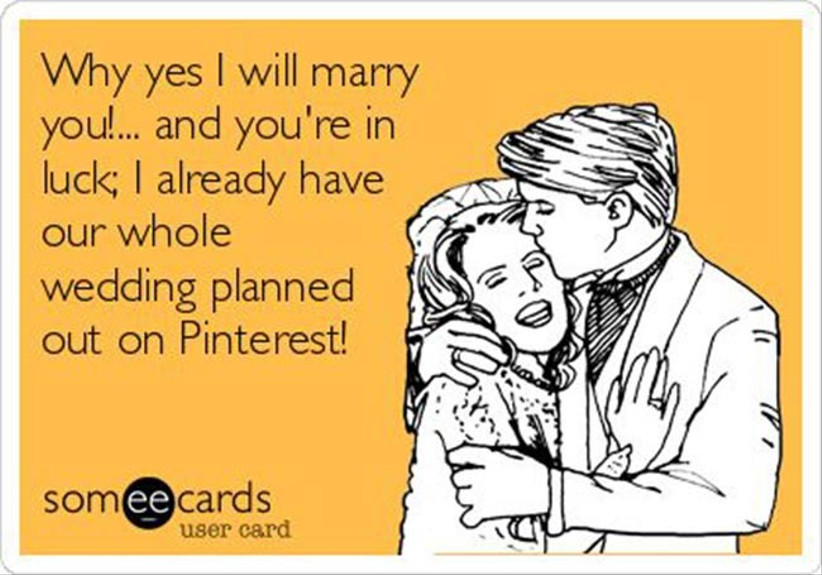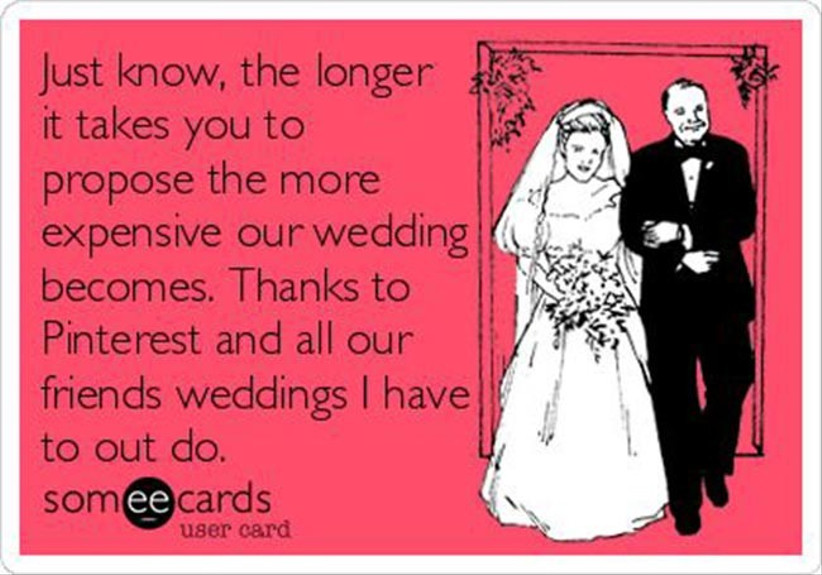 The Bridesmaid E-Cards
Whether it's a 'bridesmaid proposal' or a not so subtle message from the bridesmaid to a bride who is veering dangerously close to 'bridezilla' territory, these are some of our favourite bridesmaid e-cards. We especially like 'women of awesomeness' – if men get best men, then brides need women of awesomeness, right?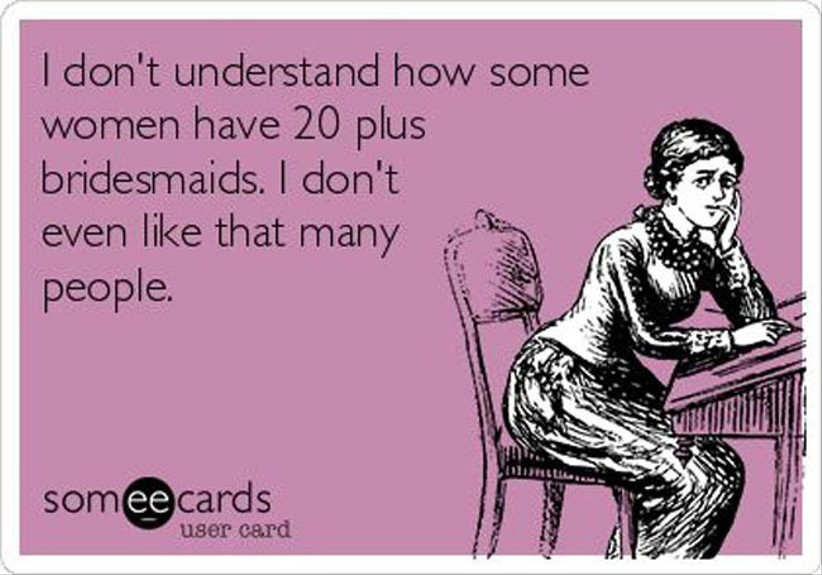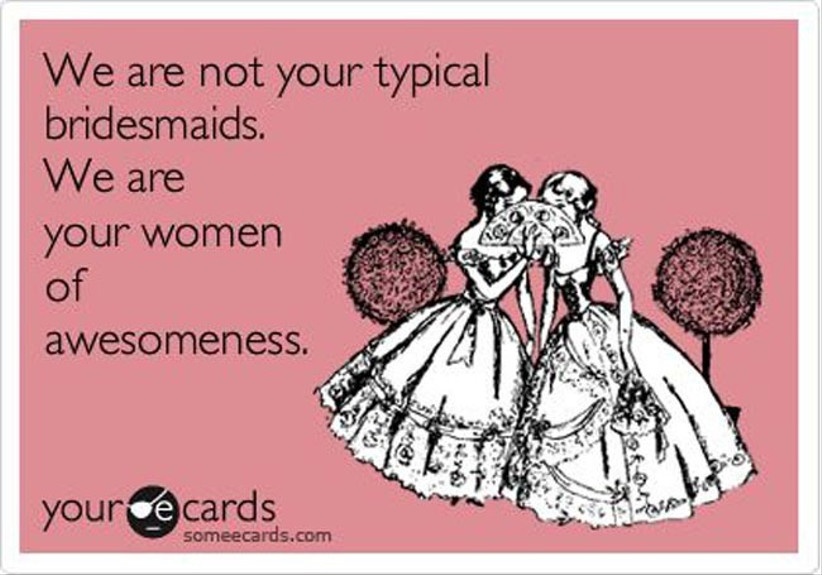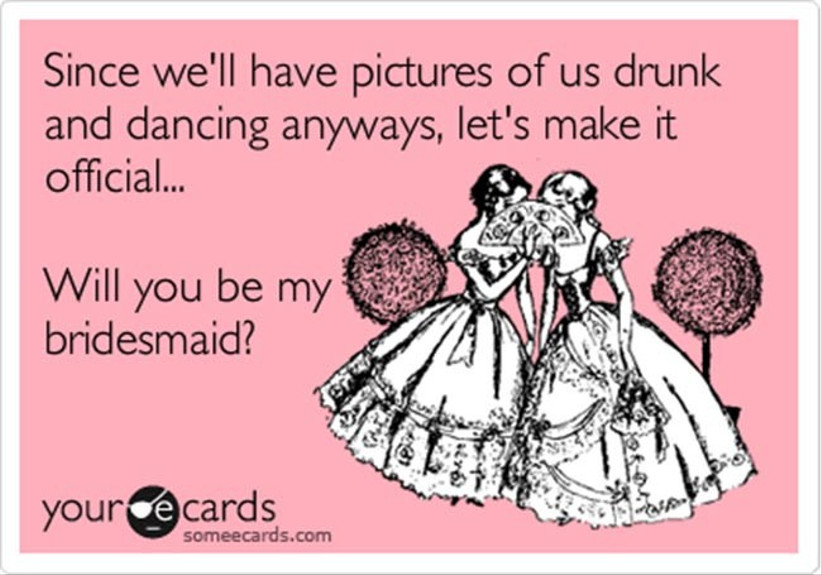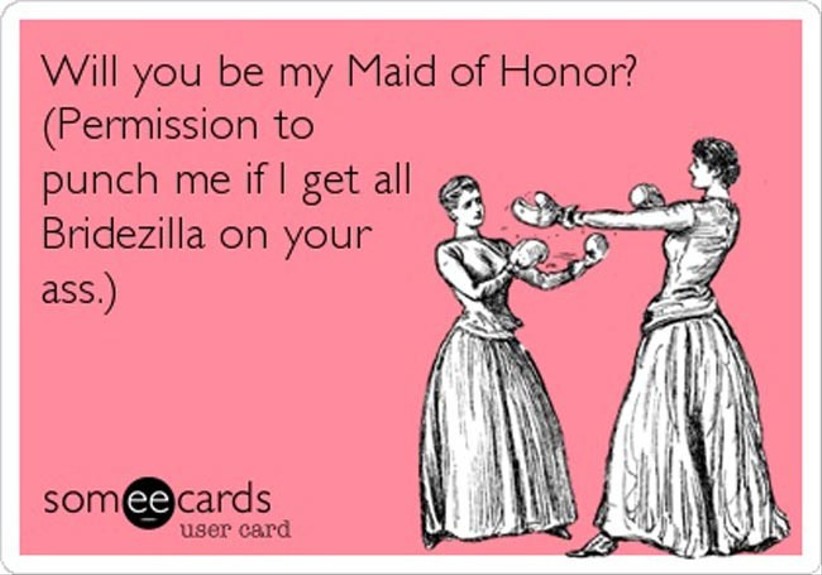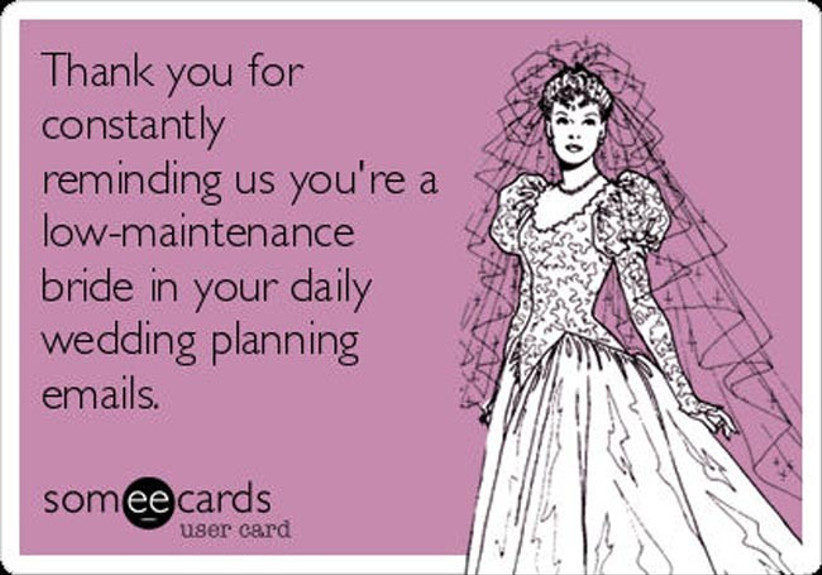 The Couple E-Cards
Some are surprisingly sentimental, others are just good sense. You want your future spouse to be a quiet chewing, spider killing, zombie fighter. That's just practical.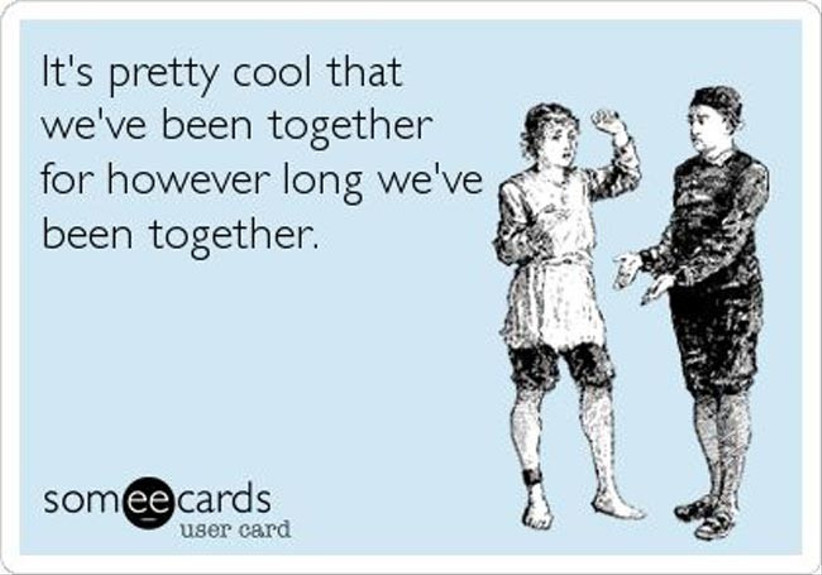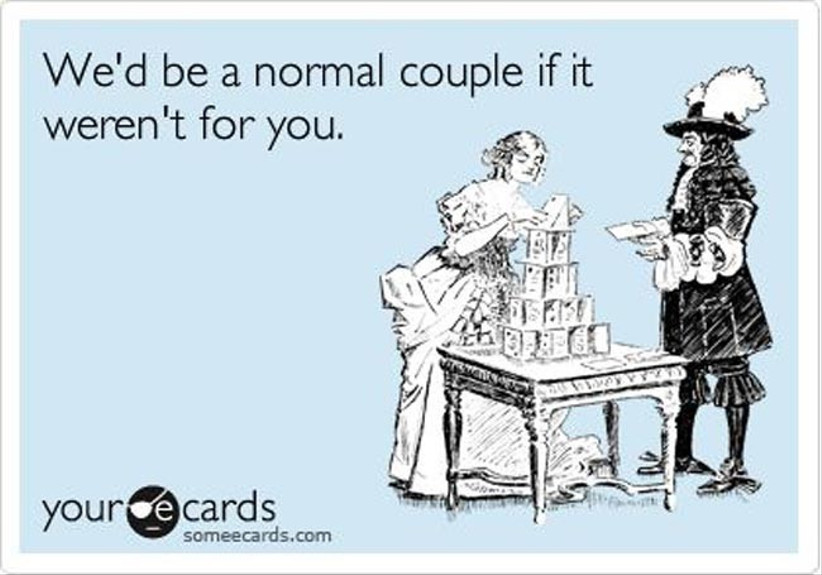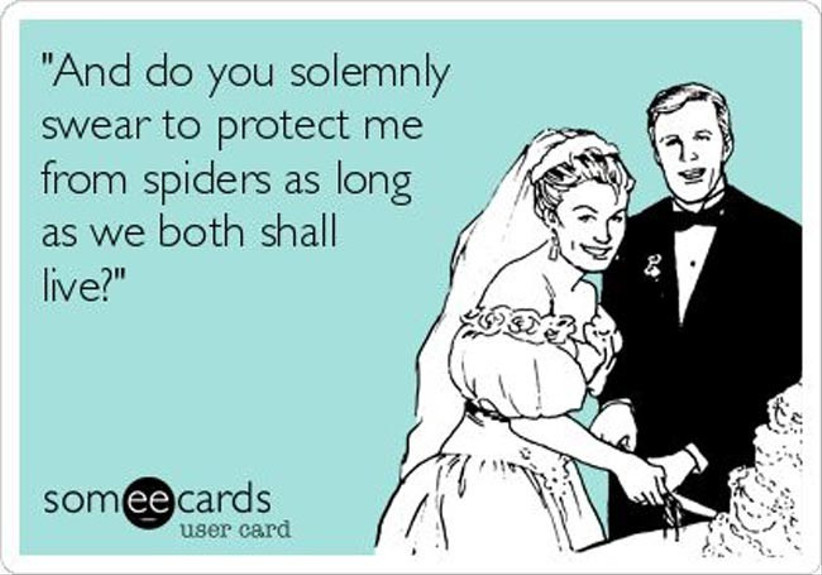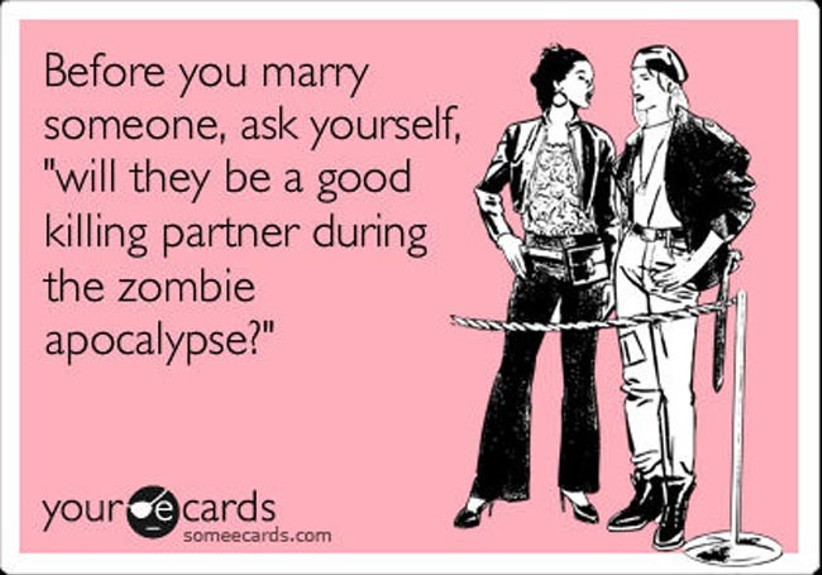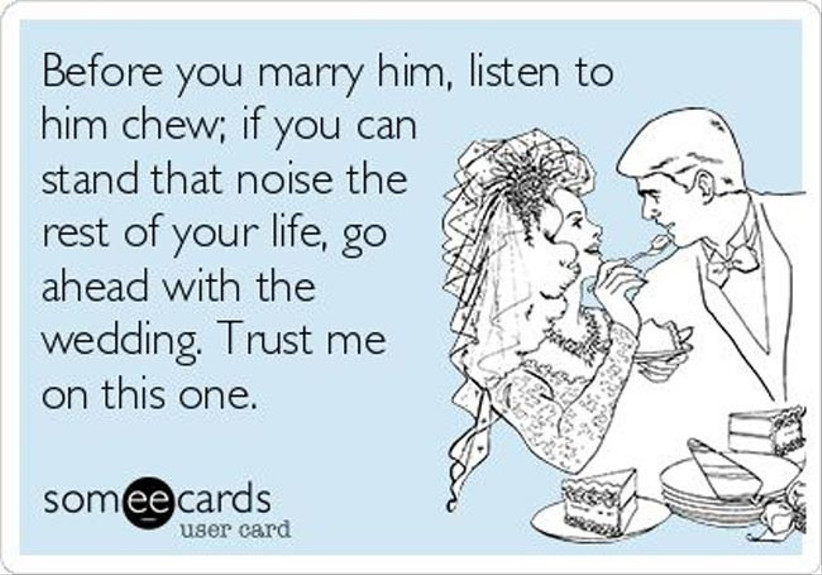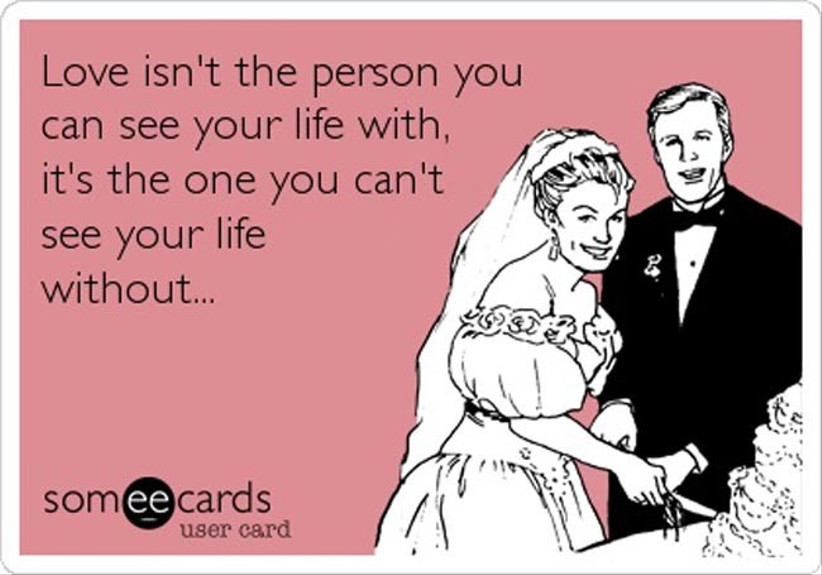 The Aggressive Wedding E-Cards
There's no denying it – sometimes wedding planning does make you a bit angry. It's fine – you're planning a huge event, you'd be a bit abnormal if your guests didn't follow the rules and the world and their dog offered their (unwanted, useless) opinion and you just smiled radiantly. The e-cards are the ones you need when it all gets a bit much. Nothing says back off like a sassy e-card.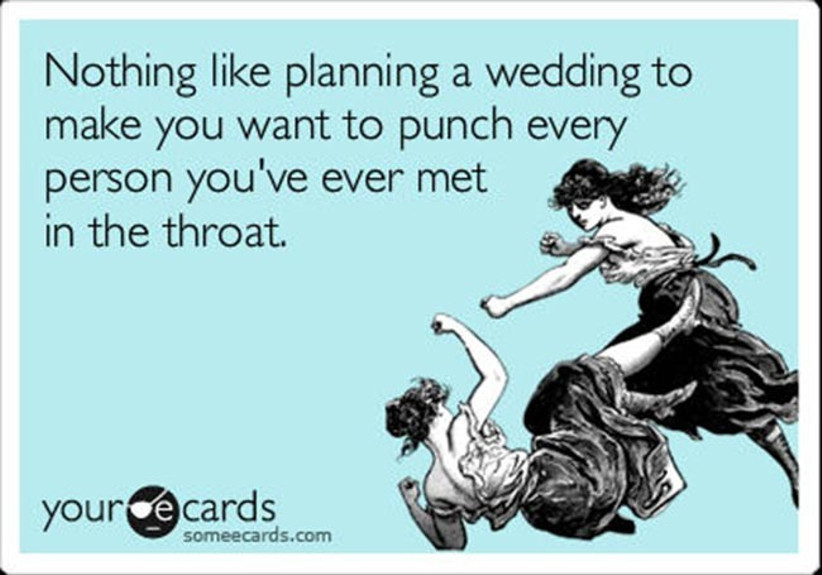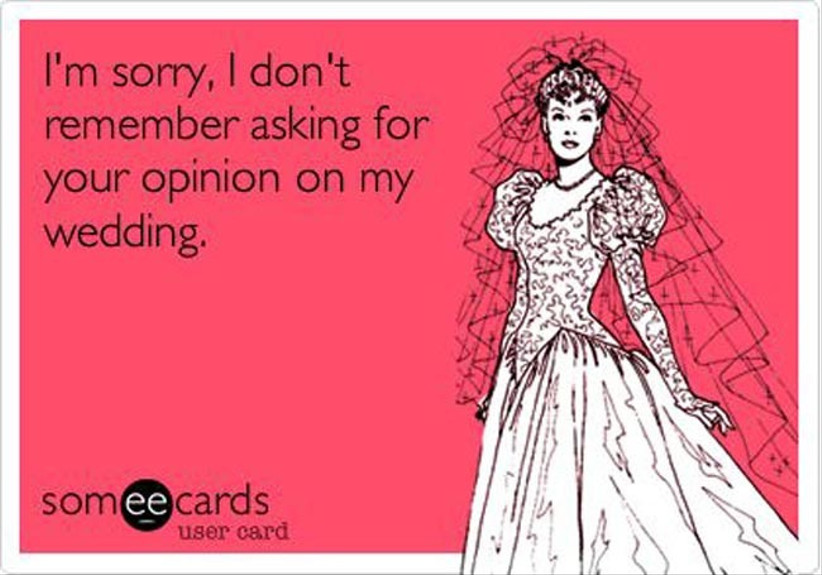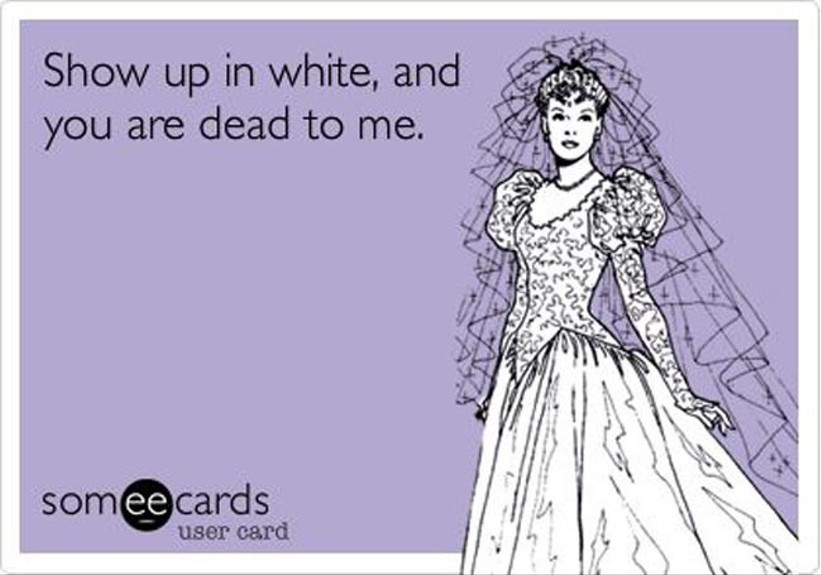 E-Card Proposals
Yep, these are a thing. And we like them. Surprisingly to the point – they sum up what marriage is really all about – changing your name and updating your Facebook status. Wait – what do you mean there's more to it than that?!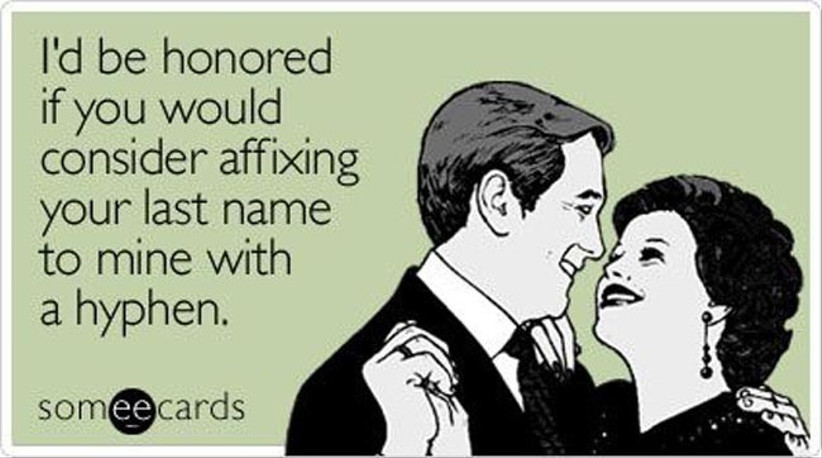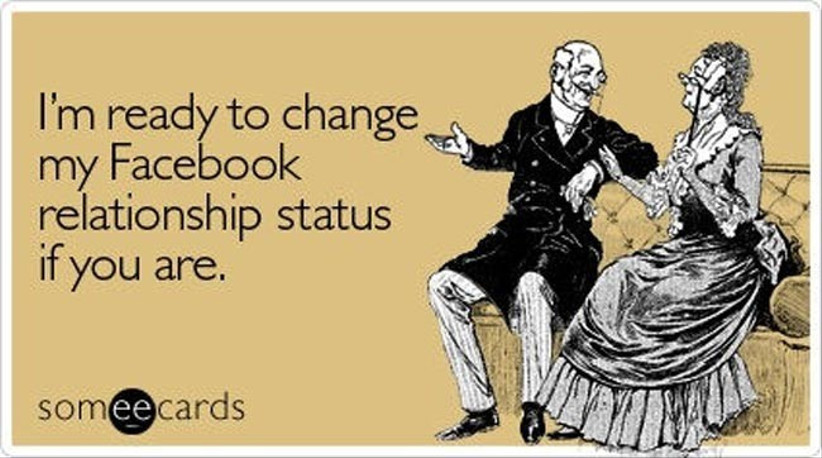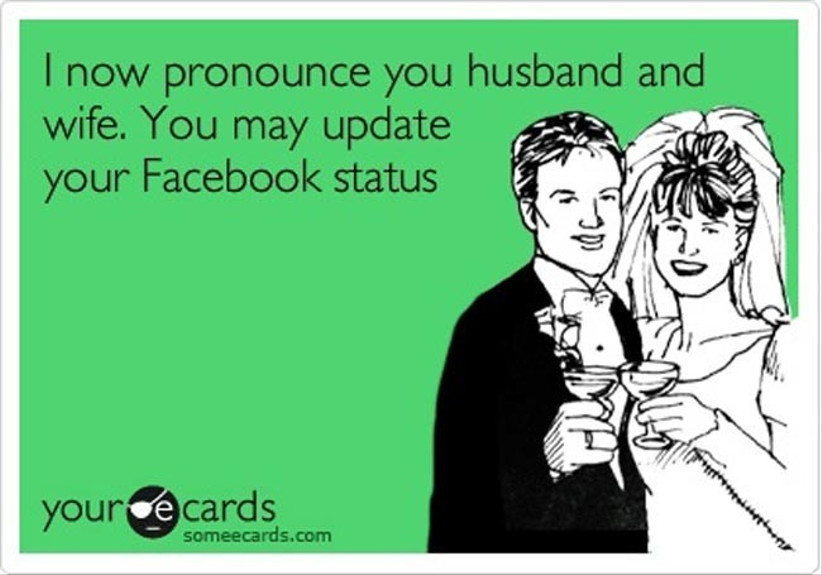 The Wedding Planning E-Cards
Obviously, we've saved the best until last. Whether you're stressing out about the wedding planning or it's your dream wedding (umm, that's a plural 'your', obviously) and you need to share it, these are for you. We especially like the guest list tip…