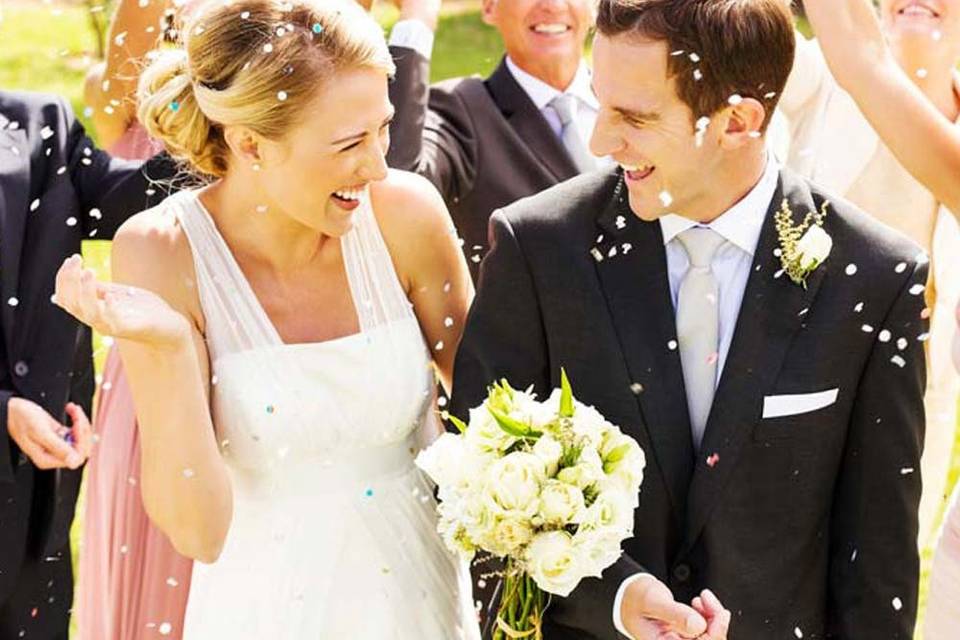 Choosing the music for your ceremony can be an exciting yet daunting part of your wedding planning. Walking down the aisle and marrying your partner is the main event of the entire day so you may be feeling the pressure to get the music just right.
Every couple is different, so whether you choose to walk down the aisle to the traditional 'Canon in D' or air guitar down it to an alternative wedding rock song, just go for whatever feels right for the two of you.
We've come up with some ideas that will help you choose your wedding ceremony songs, no matter what style of celebration you're having.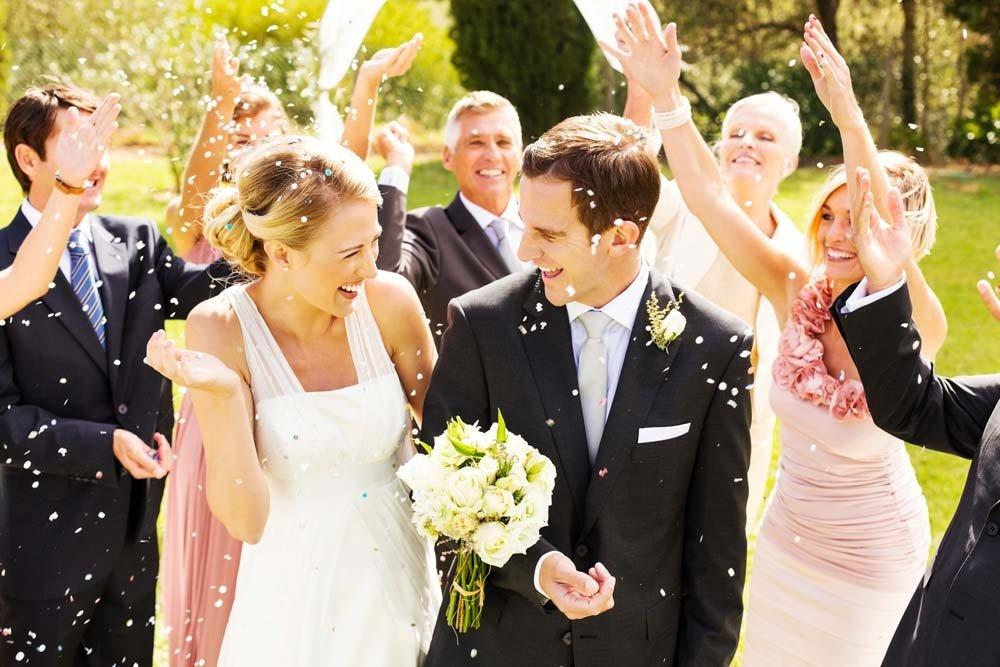 Parts of the Ceremony
When you go to choose your wedding ceremony songs, it's easy to forget that there are other parts of it that require music other than the procession down the aisle. If you go for live music at your wedding, you should discuss your musical preferences with your musician. It's also worth asking them what music they think would set the right tone when the guests are sitting down and leaving. 
The guests assembling and finding their seat – Your church, venue or live musician can play some appropriate background music as your guests take their seats.
The procession down the aisle – The moment you've been waiting for! The music to accompany the bride's entrance and exit from the ceremony will be the most significant – go for a traditional wedding song or perhaps pick a specific song that has meaning to you and your partner. Check out our favourite first look wedding photos which show that special moment the happy couple first see each other at the ceremony – get your tissues at the ready!
The ceremony itself – Unless you are having a church service, you won't really need to pick any music once everybody is sat down and the vows and readings begin. If you are having a religious ceremony, then choose hymns that will really mean something to you.
The signing of the register – This part of the ceremony will usually take around five minutes or perhaps even longer if there are photos, so you will once again need some background music to entertain your guests.
The exit from the ceremony – Yay you've just got married! Your recessional music should be long enough to cover yours and your guests exit. Choose something that has an upbeat feel to it to highlight the happy atmosphere.
Live Music
Having live music for the ceremony is an amazing way to entertain your wedding guests. Whether you are looking to have traditional, classical or modern music at your ceremony, make sure that you research various musicians to find out what styles they can play.
A Guitarist
"The acoustic guitar is so versatile and suitable for any venue as it can be set up in moments and only requires a minimal amount of space," says wedding guitarist Glen Parish. "I recently played at Leeds Castle, which was a fantastic venue. The bride had decided she would like the track 'Thinking out Loud' by her favourite singer, Ed Sheeran, for her processional song. She was thrilled when I played an acoustic version of it for her.
"I speak with the bride and groom a couple of months before their day to help them select the right mix of music to be played throughout the ceremony. Whether you are looking for something traditional and classical or perhaps an acoustic version of a song that has a special meaning to you both, the right music can help make your day perfect."
Watch the clip below to see Glen playing an acoustic version of 'Thinking Out Loud' by Ed Sheeran:
A Professional DJ
Having a wedding DJ perform at your ceremony is a great idea if you want to have freedom when choosing your wedding ceremony music, as not only can they play modern and alternative songs but they can also bring out the classics as well.
We spoke to professional wedding DJ Barney Grossman, who set up Party Events Unlimited, to find out more about this service: "I offer a complete ceremony music service. I discretely set up a professional speaker, which certainly makes the difference as no one wants a huge DJ set up in the middle of a beautiful ceremony room.
"Quite often I make edits of popular songs for the recessional and processional parts of the ceremony, so that the couple will have custom music just for their wedding."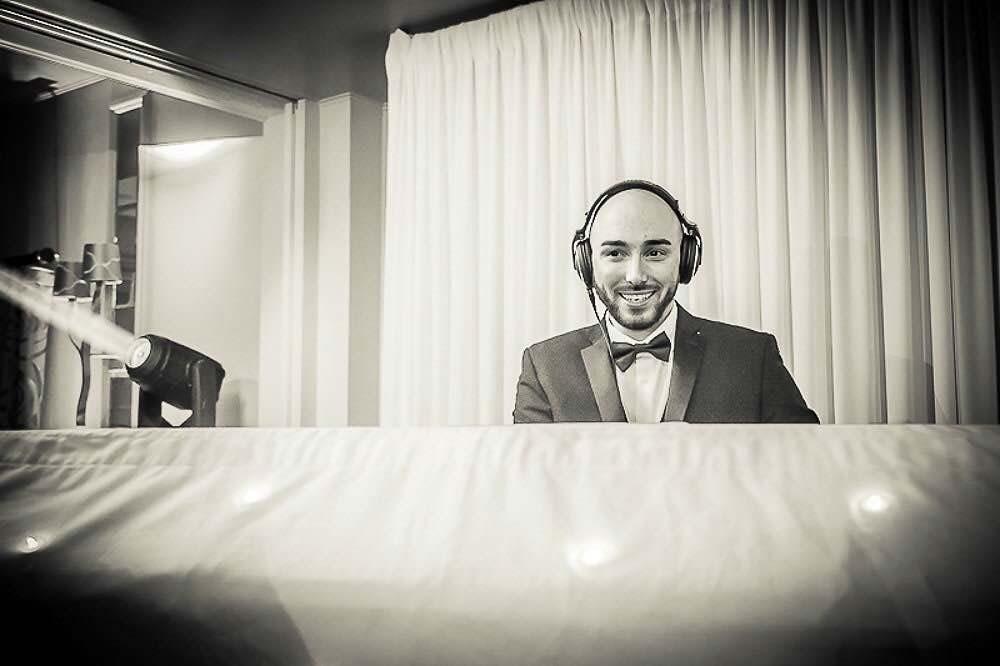 A String Quartet – Liquid Strings
A string quartet is a beautiful accompaniment to your ceremony as this style of music would certainly suit the occasion.
READ MORE: We Reveal The Most Popular Wedding Poem
We spoke to Brian Lee, the Events Music Director at Liquid Strings, about how versatile a string quartet can be: "We are always happy to recommend songs that work best for the ceremony. After playing for more than 1000 weddings, you start to get a good idea of what is appropriate. 
"We find many couples like a mix of both traditional and contemporary music (we've had lots of requests for 'Happy' by Pharrell at ceremonies recently) – it's nice to reflect more personal and present day taste in your wedding music. The more personal the music, the better the ceremony."
Take a look at the clip below to see an example of the string quartet from Liquid Strings in action:
A Gospel Choir – Liquid Musicians
Liquid String's sister site, Liquid Musicians, offer a gospel choir service to give your wedding ceremony a fantastic atmosphere.
"Whether you want to create a melodic backdrop or give a burst of energy and joy to your ceremony, our gospel choir will bring a truly special dimension to the occasion," says Brian, speaking about the LM Gospel Choir from Liquid Musicians. "With songs selected by you to suit the mood of your ceremony, surprise your guests with uplifting and exciting performances of traditional gospel, old soul and jazz covers."
Watch the clip below to see the LM Gospel Choir performing 'Kissing You' by Des'ree:
Classical Songs
If you want to stick to tradition on your wedding day, then having one of these classical songs playing as you walk down the aisle will forever make it a timeless moment.
Canon in D – Pachelbel 
Bridal Chorus – Richard Wagner
Procession of Joy – Hal Hopson
Wedding March – Wolfgang Amadeus Mozart
Popular Songs
If you want to make your wedding ceremony more personal to you and your partner, then why not consider one of these much loved, modern day tracks for your ceremony music?
All of Me – John Legend
As featured in our ultimate wedding DJ song list, this song is unsurprisingly a huge hit at weddings. It's mainly used as a romantic first dance song, but why not play it as you walk down the aisle? We guarantee there won't be a dry eye in the house.
Happy – Pharrell Williams
Love it or hate it, once this song is in your head it will never leave. The bouncy energy of the track will sum up perfectly how you feel as you make your exit from the ceremony.
Marry You – Bruno Mars
Need we say any more – the title of this track sums up why it would make the perfect wedding ceremony song!
Thinking Out Loud – Ed Sheeran
Ah Ed – this track was one of the most played love songs of 2014 and we still have it on repeat. The ideal song to walk out of the ceremony to, hand in hand with your new hubby or wife. 
Stay With Me – Sam Smith
This song was featured in our list of wedding songs for 2014, but we still think it's the perfect processional song. Sam Smith's dreamy vocals will drift around the room as you glide down the aisle looking beautiful. 
Make You Feel My Love – Adele
Even though this song was released back in 2008, it still remains one of our favourite love songs. Walk down the aisle to the accompaniment of Adele's incredible vocals or use it in the background as your guests enter the ceremony.
Best Day of My Life – American Authors
Out of all the modern wedding ceremony songs you could choose, we think the title of this upbeat track is one of the most fitting – your wedding day is the best day of your life after all.
Uptown Funk – Bruno Mars and Mark Ronson
Who can forget this huge track from 2015? Get the party started and dance down the aisle with your partner and guests as you make your exit from the ceremony.
Rule the World – Take That
A beautiful and emotional track that has a soaring chorus – it would be ideal for any part of your ceremony.
Classic Love Songs
You can't go wrong with a classic love song. Choosing something iconic and romantic is a great option as most of your guests will know it and the lyrics will beautifully fit the occasion.
Hello – Lionel Richie
As soon as those familiar opening bars start and you hear Lionel's iconic opening line, we guarantee you won't regret using this as one of your wedding ceremony songs. 
Can't Help Falling in Love – Elvis
We love this beautiful love song from the King of rock 'n' roll. It's a nice song to have during the register signing, but we think this tear jerker would have full impact if you play it during your ceremony entrance.
I Will Always Love You – Whitney Houston
One of the late Whitney Houston's most iconic songs, this powerful song will show the dedicated love you have for your partner. 
Love is in the Air – John Paul Young
Your guests will instantly recognise this unmistakeable tune and it's the perfect way to sum up the atmosphere of the ceremony.
Alternative Ceremony Songs
If you and your partner consider yourselves an edgy pair then just imagine rocking out to these alternative wedding ceremony songs! If you didn't catch our article on rock songs for your wedding, take a look now for more music ideas.
Canon Rock in D Major – Pachelbel
If the original version of this classic isn't for you, put a cool spin on your procession down the aisle with this electric guitar version.
I Believe in a Thing Called Love – The Darkness
Although this would be a great song to walk down the aisle to, it would sound even better if played as you leave the ceremony feeling all euphoric – the guitars in this track are just pure magic.
Crazy Little Thing Called Love – Queen
We love Queen, so that's why we had to include one of their songs here! This is another energetic and uplifting track for your recessional walk out of the ceremony. This song is also featured in our list of unusual first dance songs.
You Really Got Me – The Kinks
Your guests will instantly recognise this song if you play it at your ceremony and the title is very well suited to the moment.
If you want to have live music at your ceremony but are worried how it will affect your budget then fear not, we show you ways you can have live wedding music on a budget.