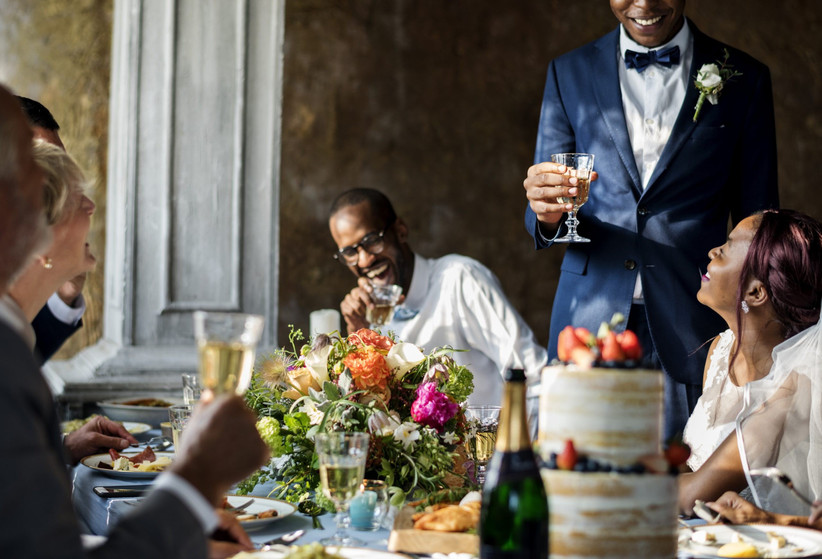 Stuck for ways to start your wedding speech? We love the idea of finding a link between the couple and a key event from the year they were born.
You never know, perhaps the golf-loving groom was born during the same year as golfing star Tiger Woods? Or the dance-obsessed bride made her entrance in the same year Patrick Swayze and Jennifer Grey wowed us all with that routine in Dirty Dancing?
To save you all the hard work of researching, we've gathered all of the big events from the 1960s to the 1990s, ordered them by year and popped them below – you can thank us later!
(Image: Rawpixel.com / Shutterstock)
READ MORE: 9 Tips For Delivering An Amazing Wedding Speech
Key Events in the 1960s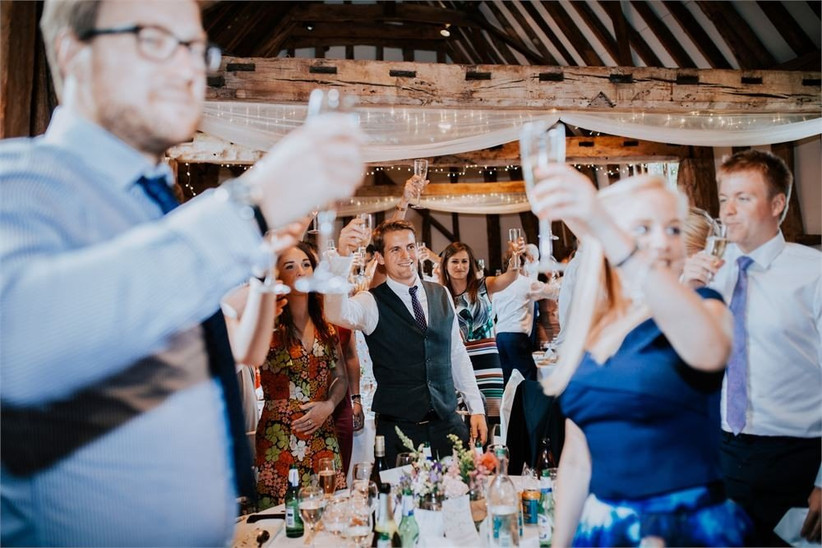 Image: Sally Rawlins Photography
1960
Film Ben Hur wins a record 10 Oscars
Dr Martens boots launched in the UK
The word 'Catsuit' is added the English dictionary
The Royal Shakespeare Company is founded
National Service ends in the UK
Alfred Hitchcock's Psycho is released
1961
Eddie Murphy born
Lady Diana Spencer born
Weight Watchers is founded in the USA
The oral contraceptive is launched in the USA
Bob Dylan plays his first gig in New York
E-Type Jaguar launched
1962
Tom Cruise born
Cans that can be opened with tabs are invented by the City Beer Company
Decca records turns down signing the Beatles
Marilyn Monroe found dead
Sean Connery lands the role of James Bond
John Glenn becomes the first American to orbit the earth
1963
George Michael born
The 'hover' lawnmower by Flymo is invented
President Kennedy killed in Dallas
Stevie Wonder releases first album
The 'Great Train Robbery' in Buckinghamshire
The equal pay law for men and women is passed in the USA
1964
Pulitzer Prize cancelled as committee announces no work is good enough
Peter Sellers and Britt Ekland are married in London
Mods and Rockers clash at seaside resorts
Top of the Pops first broadcast
The Sun is first published in the UK
The head of the Little Mermaid in Copenhagen is sawn off and stolen
Mary Poppins wins 8 Oscars
1965
Brooke Shields born
The Rolling Stones fined £5 for urinating against a wall
Soviet Alexei Leonov performs the first space walk
Health warnings on cigarette packs required in the USA
Post Office tower opens in London
1966
Laker Airways founded
The Rolling Stones banned from 14 New York hotels
Frank Sinatra and Mia Farrow married
Cassius Clay beats Henry Cooper
Graham Hill wins Indy 500 at first attempt
The first British credit card 'The Barclaycard' is introduced in the UK
Star Trek premiered on NBC
1967
Elvis Presley and Priscilla Beaulieu married
Dartford Tunnel opened
The words 'bell bottom' introduced into the dictionary
First heart transplant
The Bee Gee's first single is released
The Graduate film is released
1968
British decimal coins introduced
Wimbledon tennis open to professionals
Andy Warhol shot (he survived)
First Kodak Instamatic camera
Scientists devise the Epidural to ease the pain of childbirth
2001: A Space Odyssey released
1969
Man walks on the moon
US Units withdrawn from Vietnam
50p coin introduced
Test-tube fertilisation of human eggs
Pele scores 1,000th goal
Boeing 747 and Concorde first flight
Monty Python's Flying Circus first broadcast
Woodstock Festival
READ MORE: The Traditional Wedding Speech Order Explained
Key Events in the 1970s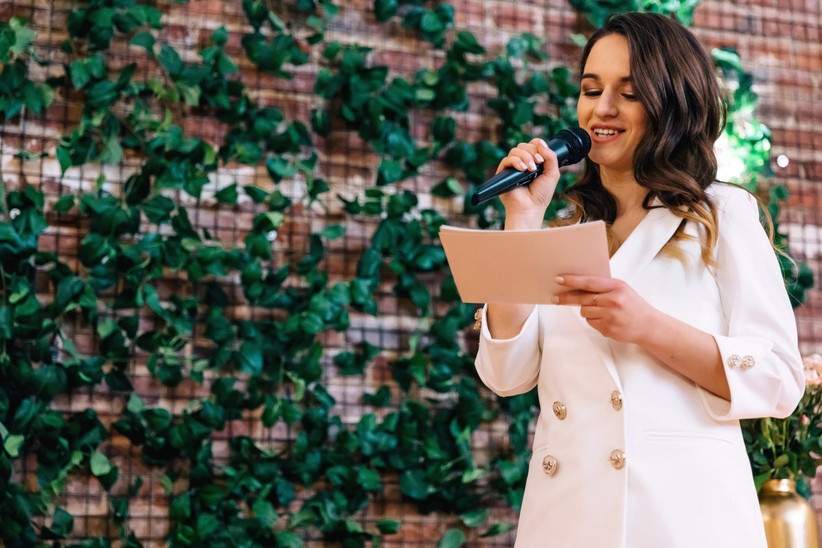 Image: Kyryk Ivan / Shutterstock
1970
Jimi Hendrix dies
Footballer George Best banned for one month for throwing mud at a referee
Bobby Moore accused of stealing jewellery (later cleared)
1,000th episode of Coronation Street
IBM introduces floppy disks
Paul McCartney leaves The Beatles
1971
Ferrari Daytona goes on sale
US astronauts drive on the moon in a 'Moon rover'
London Bridge moves to Arizona
Nonuplets (9) are born in Australia
Decimal currency introduced in the UK
The first VCR is launched by Philips
1972
Liam Gallagher born
Mr Men books first published
The VW Beetle becomes the biggest selling car ever
Mark Spitz wins 7 Olympic gold medals for swimming
The pocket calculator is invented by Texas Instruments
The Godfather film is released
1973
VAT is introduced to Britain
First black newscaster in Britain – Trevor McDonald
Driving is banned on Sundays in Holland to save petrol reserves
The longest solar eclipse is visible from the Sahara desert
Only 950 windmills left in Holland
The disposable lighter is invented
1974
Kate Moss born
Disposable plastic razors invented by Gillette
Three-day working week introduced in the UK
Free family planning available on the NHS
Scientists prove that CFC's destroy the Ozone layer
1975
Golfer Tiger Woods born
VHS and Betamax video introduced
First woman climbs Everest
Dutch Elm kills 6.5 million trees in the UK
Paul McCartney fined for growing marijuana
The phrase 'junk food' enters the English language
First commercial flight by Concorde (London – Bahrain)
Apple Computers founded by Steven Jobs
Viking 1 probe lands on Mars
Liverpool FC win league for record 9th time
The driest summer in the UK since 1727
The VW Golf is launched
1977
The US space shuttle prototype 'Enterprise' flies for the first time
Elvis Presley dies aged 42
Red Rum wins Grand National for 3rd time
Street parties in the UK for the Queen's silver jubilee
Star Wars breaks all box office records
1978
The Smurfs appear on TV for the first time
The first multi-functional food processor launched
World's first test tube baby born
Superman starring Christopher Reeve released
Grease starring John Travolta released
Space Invaders, the first ever arcade video game, is launched
1979
The Sony Walkman is launched
John Wayne dies
First official British nudist beach opened in Brighton
Margaret Thatcher becomes Britain's first female prime minister
Punk rocker Sid Vicious found dead in New York
Mother Teresa wins Nobel Peace Prize
Y.M.C.A. is the top selling hit of the year in the UK
READ MORE: Wedding Speech Introduction Examples: How to Begin Your Wedding Speech
Key Events in the 1980s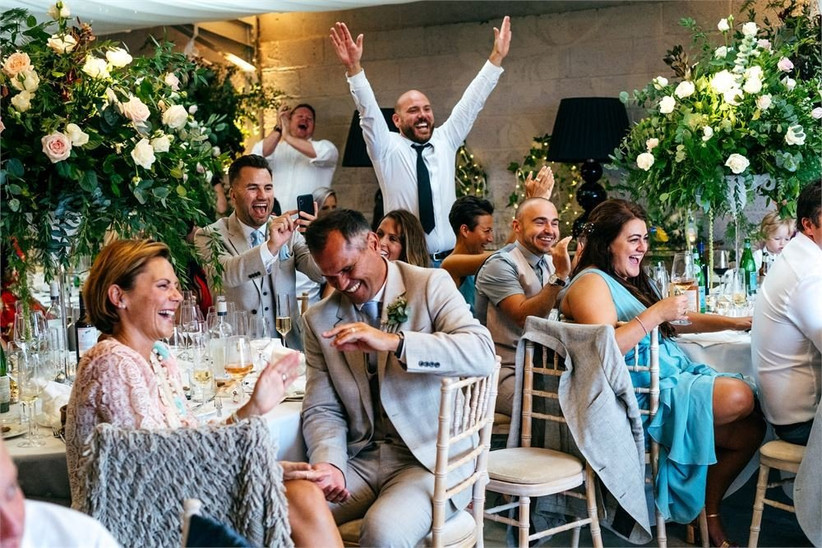 Image: Jordanna Marston Photography
1980
Ronald Reagan becomes US President
'Ghetto-blaster' is included in the English dictionary for the first time
John Lennon shot and killed in New York
The world waits to see 'Who shot JR' in Dallas TV series
Dutch company Philips launch 'Compact Disc'
Rubik's cube is voted Toy of the Year
1981
France officially abolishes the death penalty and with it the guillotine
President Reagan shot in attempted assassination
Lady Diana Spencer and Prince Charles married
Pac-Man fever dominated video arcade games
IBM launches its first personal computer
NASA space shuttle makes maiden flight
1982
Graceland, home of Elvis, opened to the public
Channel Four launched in the UK
Argentina invades the Falklands
Italy win football World Cup
Michael Jackson releases 'Thriller' album
Rap music reaches mainstream pop music
1983
Madonna releases first record album
Richard Noble breaks land speed record
'Hitler Diaries' are exposed as a hoax
Karma Chameleon by Culture Club is the top selling single in the UK
Cabbage Patch Kids are the best selling toy of the year
1984
Prince Harry born
Ghostbusters and Scarface hit the cinema
Madonna's album Like a Virgin sold over 20 million copies
Liechtenstein gives votes to women! The last country in Europe to do so
Marvin Gaye is shot dead by his father
Michael Jackson's 'Beat It' wins Record of the Year
CD-ROM is invented
The Apple Macintosh goes on sale
The 1984 Sarajevo Winter Olympics open
Starlight Express opens at Apollo Victoria Theatre in London
Virgin Atlantic Airways makes its inaugural flight
Space shuttle Discovery makes its maiden voyage
1985
Mikhail Gorbachev becomes Soviet Leader
EastEnders hits the small screen
Back to the Future starring Michael J Foxx is released
For the 1st time since 1914, the USA owed more money to foreigners than it was owed
'True Blue' by Madonna is best selling album
The year of the fingerless glove
Live Aid concert organised by Sir Bob Geldof was held, raising money for famine relief in Ethiopia
The first British cell phone call is made (by Ernie Wise to Vodafone)
'New York, New York' becomes official city anthem
The 30th Eurovision Song Contest takes place in Gothenburg, Sweden
Cristiano Ronaldo and Wayne Rooney born
Keira Knightley born
David Purley, British race driver, dies
1986
Fuji introduces the disposable camera
'Bad' by Michael Jackson is best selling album
Phil Collins' 'No Jacket Required' wins Album of the Year at the Grammys
Annie Lennox wins Best Female Solo Artist at the BRITs
Y-fronts became a thing of the past as boxer shorts made it big
Kylie and Jason got married in Neighbours
The Chernobyl disaster at the Chernobyl Nuclear Power Station
The 1986 FIFA World Cup takes place in Mexico
Prince Andrew marries Sarah Ferguson at Westminster
Mike Tyson wins his first world boxing title, defeating Trevor Berbick in Las Vegas
British boxer Amir Khan born
Space shuttle 'Challenger' disintegrates 73 seconds after launch killing all 6 on board
1987
Disposable contact lenses invented
3D video games invented
Sylvanian Families are a bestseller in the toy department
Cycling shorts became a fashion item
Patrick Swayze danced his way across the big screen in Dirty Dancing while Michael Douglas had a Fatal Attraction
Karaoke was introduced – thanks to our Japanese friends
Aretha Franklin becomes first woman inducted into the Rock & Roll Hall of Fame
British Airways is privatised and listed on the London Stock Exchange
Construction of the Channel Tunnel is initiated
World population reached 5 billion people
American actress Hilary Duff is born
1988
Welcome to the Teenage Mutant Hero Turtles!
Bros were the new kids on the block
The must-have car accessory was Garfield the cat
Digital cellular phones are invented
Salman Rushdie published his Satanic Verses
Formula One driver Ayrton Senna clinches his first World Championship in the Japanese Grand Prix
Adele and Rihanna are born
Andy Gibb of the Bee Gees dies
Enzo Ferrari, Italian car maker, dies
U2's album 'Joshua Tree' wins a Grammy
George Bush is elected US President
1989
Shirley Valentine & When Harry Met Sally take over the big screen
Rain Man wins Academy Award for Best Picture
Sky dishes were being erected everywhere
Frank Bruno versus Mike Tyson fight
Nintendo Game Boy was born
The ever-youthful Barbie turned 30!
The Berlin Wall fell
A 300m diametre 'near-earth' asteroid misses earth by 500,000 km (approx. 400,000 miles)
Poll Tax is introduced into Scotland
France celebrates the 200th anniversary of the French Revolution
Grammy Award went to Bobby McFerrin for his song 'Don't Worry, Be Happy'
READ MORE: 33 Genuinely Funny Best Man Speech Jokes
Key Events in the 1990s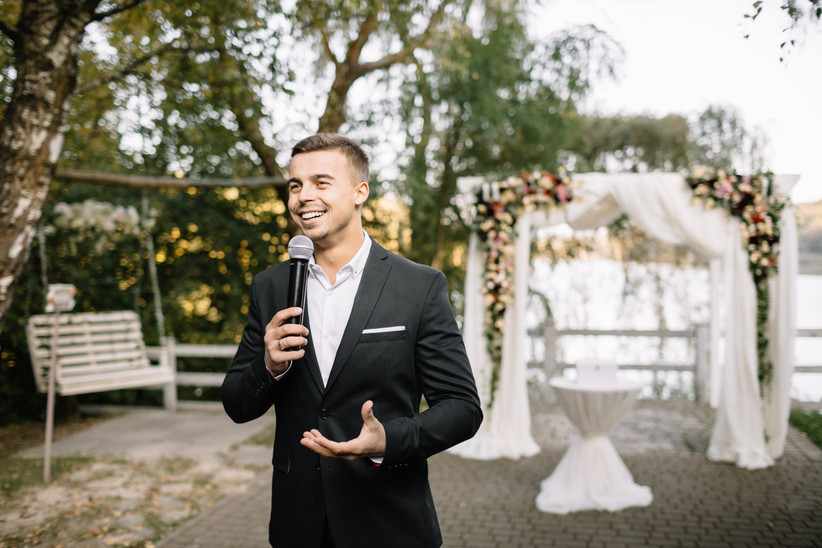 Image: VAKS-Stock Agency / Shutterstock
1990
Nelson Mandela released from prison after 27 years
Hubble Telescope sends first photos from space
Twin Peaks premieres
Emma Watson born
1991
World Wide Web was born
Bryan Adams' '(Everything I Do) I Do It For You' spends 16 consecutive weeks at number one
Cold War between Soviet Union and the US ends
Nirvana release 'Smells Like Teen Spirit'
Ed Sheeran born
1992
European Union founded with signing of the Maastricht Treaty
Whitney Houston releases 'I Will Always Love You'
John Major elected Prime Minister
Miley Cyrus born
1993
Jurassic Park opens to record box office takings
Bill Clinton sworn in as 42nd President of the United States
Meatloaf's 'I'd Do Anything For Love' was the best-selling single of the year
Beanie Babies are created
1994
Amazon.com founded by Jeff Bezos
Nelson Mandela becomes South Africa's first black President
Friends hits our TV screens for the first time
Quentin Tarantino's Pulp Fiction becomes a cult classic
Harry Styles born
1995
Toy Story became the first ever wholly computer-generated film
Britpop battle between Oasis and Blur at the NME Awards
O.J. Simpson found not guilty of the murder of Nicole Simpson
Mel Gibson fought for freedom in the epic film Braveheart
1996
Spice Girls release their debut single 'Wannabe'
Trainspotting opens in UK cinemas
Prince Charles and Princess Diana divorce
Dolly the sheep is the first ever successfully cloned mammal
DVDs and the Nintendo 64 launched in Japan
Britain hit by Mad Cow Disease
1997
Harry Potter and the Philosopher's Stone is published
Princess Diana and Mother Theresa die
'Sojourner' rover successfully lands on Mars
Titanic is released, claiming the title of highest-grossing film of all time
Tony Blair becomes Prime Minister
UK win the Eurovision Song Contest with Katrina and the Waves' song 'Love Shine a Light'
1998
TV series Sex and the City premieres
Search engine Google founded in California
President Clinton denies having "sexual relations" with Monica Lewinsky
Armageddon, Saving Private Ryan and Shakespeare In Love hit cinemas
David Beckham was handed a red card in the World Cup match against Argentina
1999
The world's six billionth person is born
'(Hit Me Baby) One More Time' by Britney Spears became the best-selling single of the year
Lance Armstrong wins his first Tour de France
Pokemon fever grips children across the world
The Matrix sets a new standard for special effects on release
The Euro is created and 11 countries agree to adopt it as currency
Y2K bug causes panic ahead of the Millennium
In need of further inspiration?  Let the stars inspire you with these amazing Celebrity Weddings Speeches.