When bridesmaids look stylish — in dresses they absolutely love — playing an important role during your big day is an experience they will relish. From short and flirty to full length and dramatic, these ten beautiful bridesmaids' dresses suit a range of tastes, budgets and contemporary colour schemes.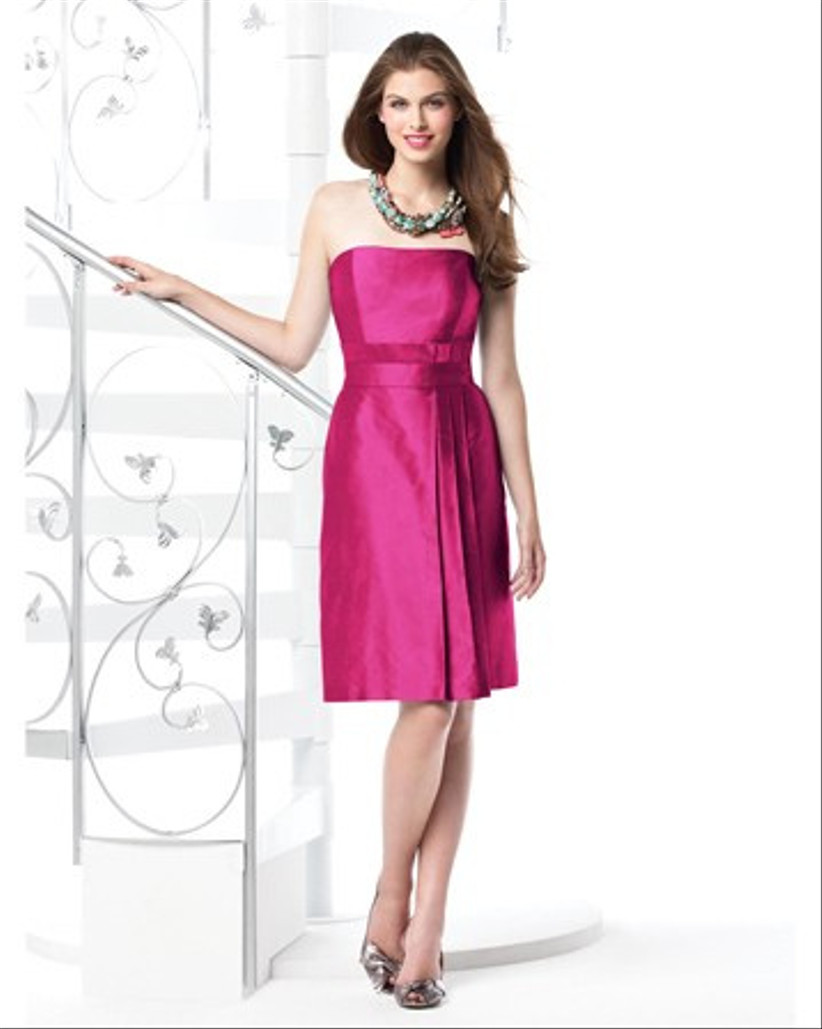 DessyThis simple and beautiful bandeau cocktail-style dress is made from traditional Chinese shantung silk and is also available in full length. The vivid fuchsia shade would look great in late summer — particularly on a marquee dance floor.
Dessy Collection style 2814 in Tutti Frutti, £275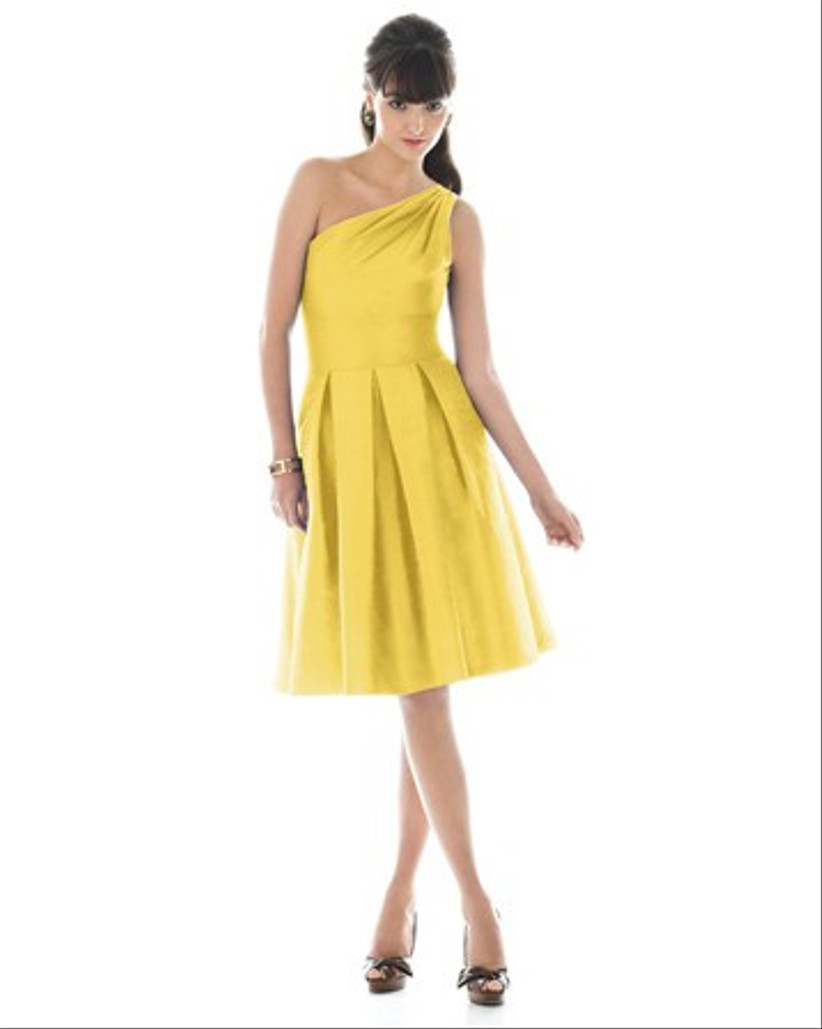 Alfred SungCheryl Cole and Dannii Minogue have made asymmetric dresses one of the hottest shapes around. This short and sweet one-shoulder dress is made from peau de soie, a silky fabric with enough weight to give a fabulously fashionable shape.
Alfred Sung style D462 in Daffodil, £150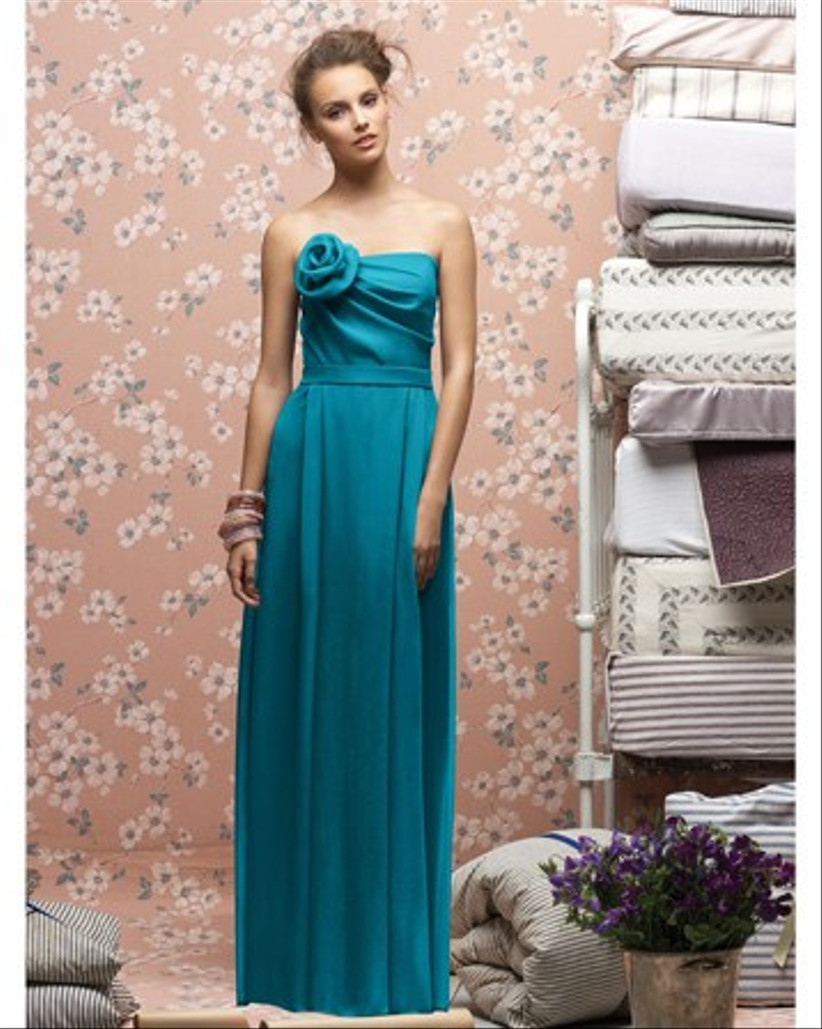 Lela RoseThis gorgeous, strapless, full-length dress is created from gently flowing crinkle chiffon, with a matching rose detail on the draped bodice. Elegant, flattering and graceful, it is particularly well suited to fashion conscious bridesmaids in their 30s or over.
Lela Rose style LX148 in Oasis, £310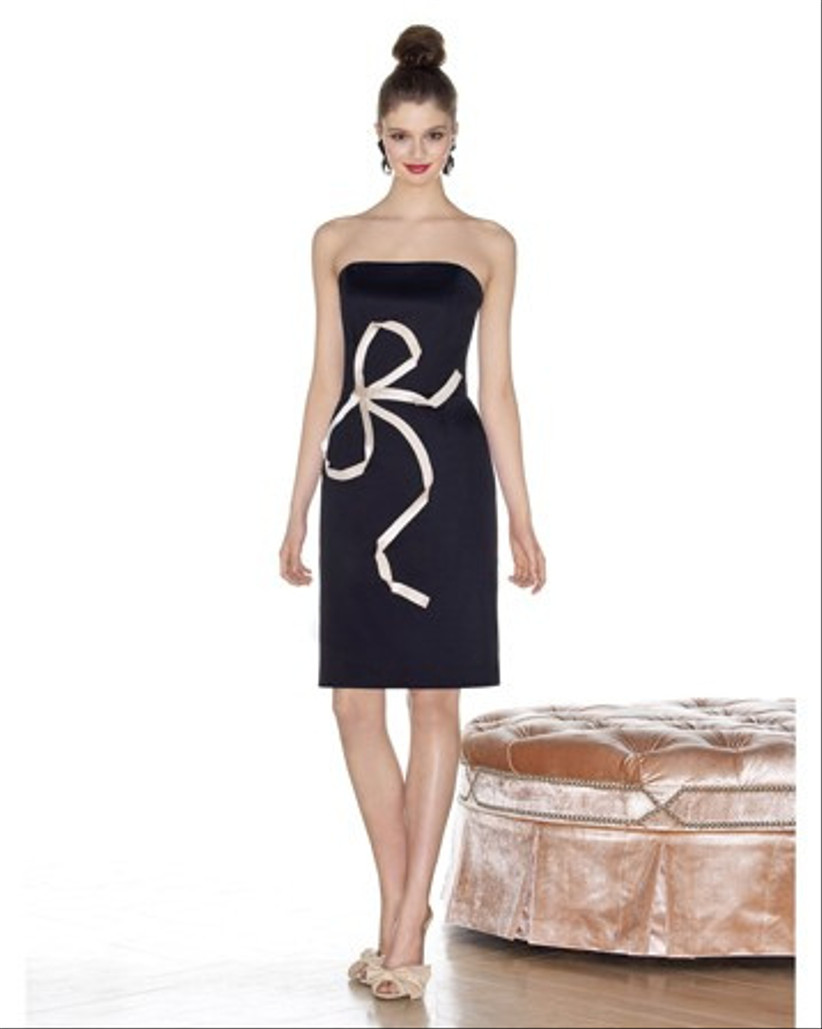 Cynthia RowleyA chic knee-length cut dress, featuring a figure-enhancing pencil skirt that will make your bridesmaid feel like a million dollars. It also has a satin ribbon detail, which comes in a fantastic range of 57 colours, so you can personalise the dress according to your colour scheme.
Cynthia Rowley style 8008, £165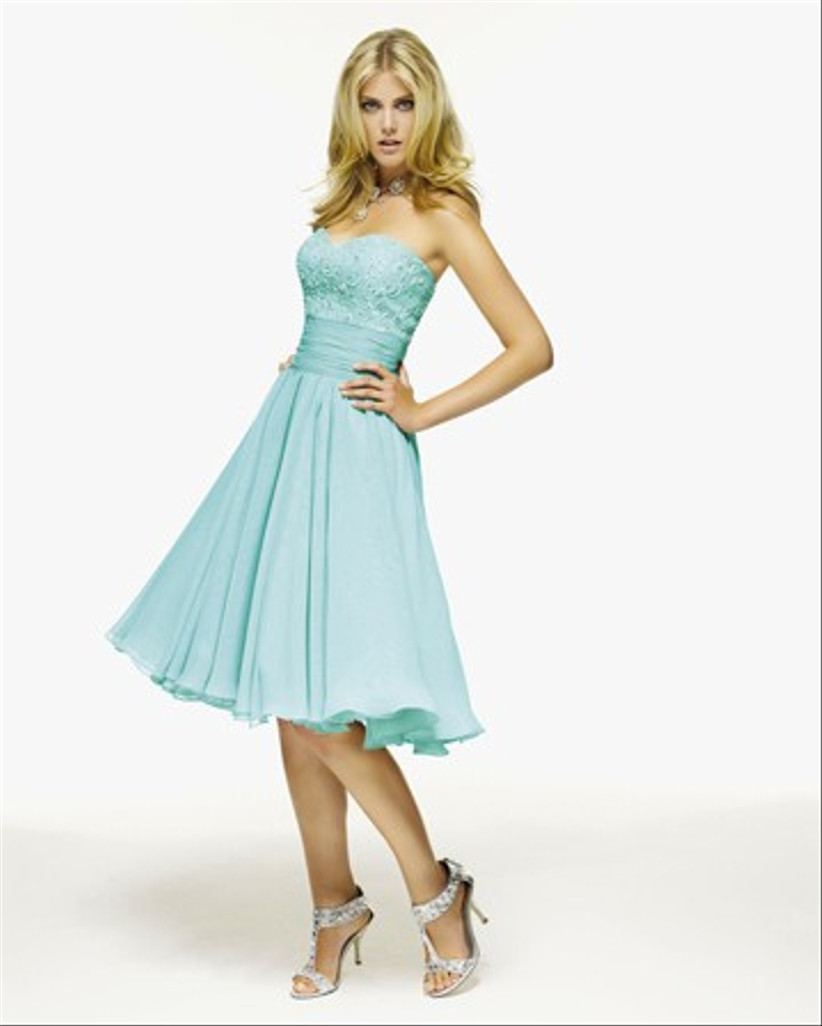 Ronald JoyceDresses by Ronald Joyce are famously sexy and sophisticated, and this design is no exception. Your maids will make a dramatic impact in the beaded bodice and swirling skirt — and the timeless style will be a talking point if they wear it as an evening dress after your wedding.
Ronald Joyce style 29801, £200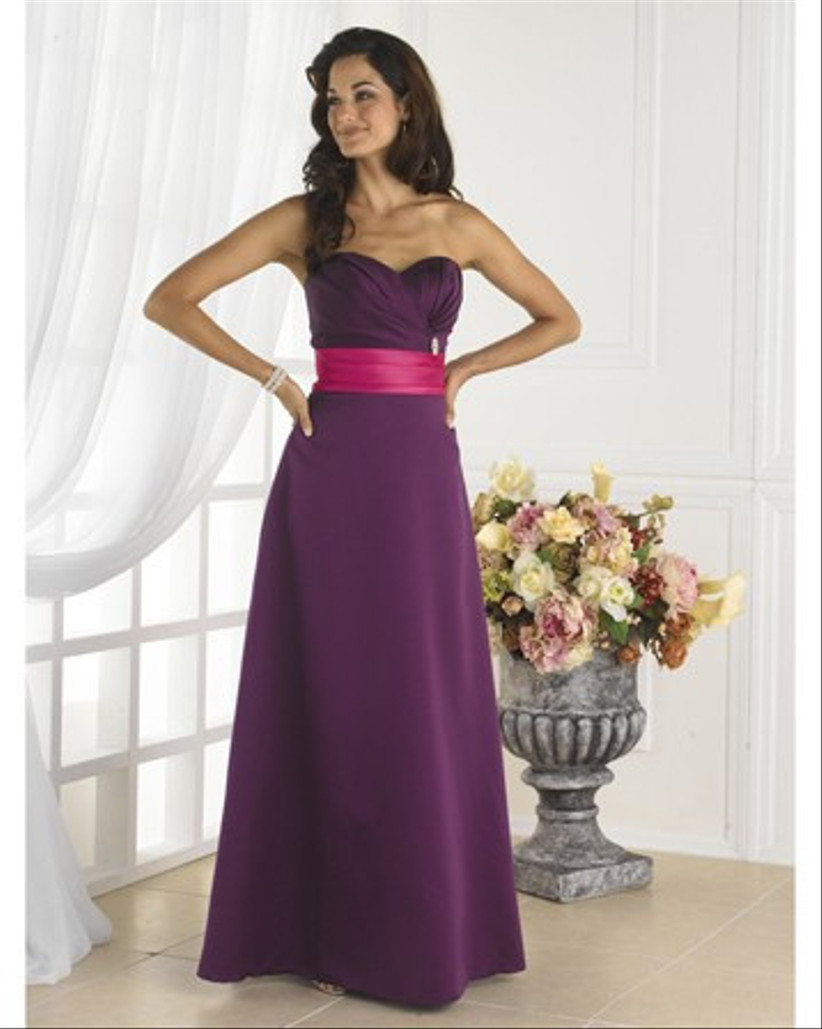 Pretty MaidsPerfect for a duo-toned wedding, this chiffon, floor-length gown has a lovely sweetheart neckline with a crossover detail and a flattering contrast waistband that comes in a range of colours, so you can coordinate with your flowers or colour scheme.
Pretty Maids style 22346, £149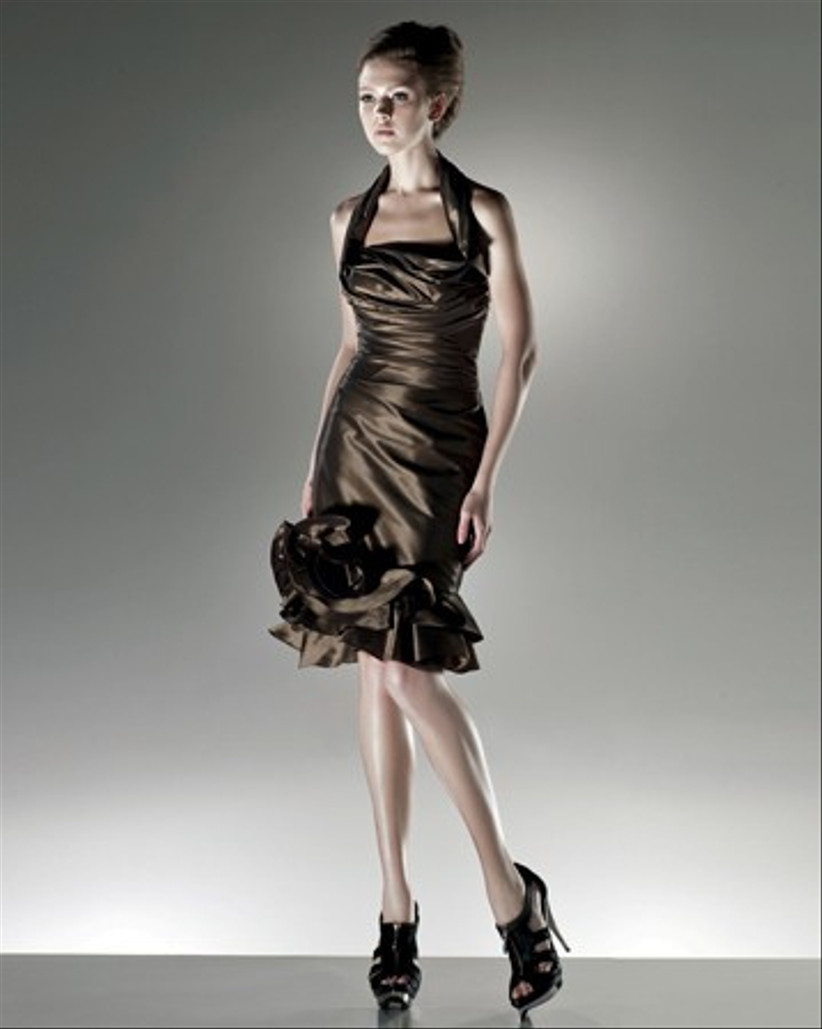 Love by EnzoaniA brand loved by celebrities, ex-Pussycat Doll Nicole Scherzinger wore a Love by Enzoani bridesmaids' dress to her sister's Hawaiian wedding. This ruched, halter neck dress with flamenco style layered hem is guaranteed to make you popular with your maids.
Love by Enzoani style C19 in Antique Brown, £292.00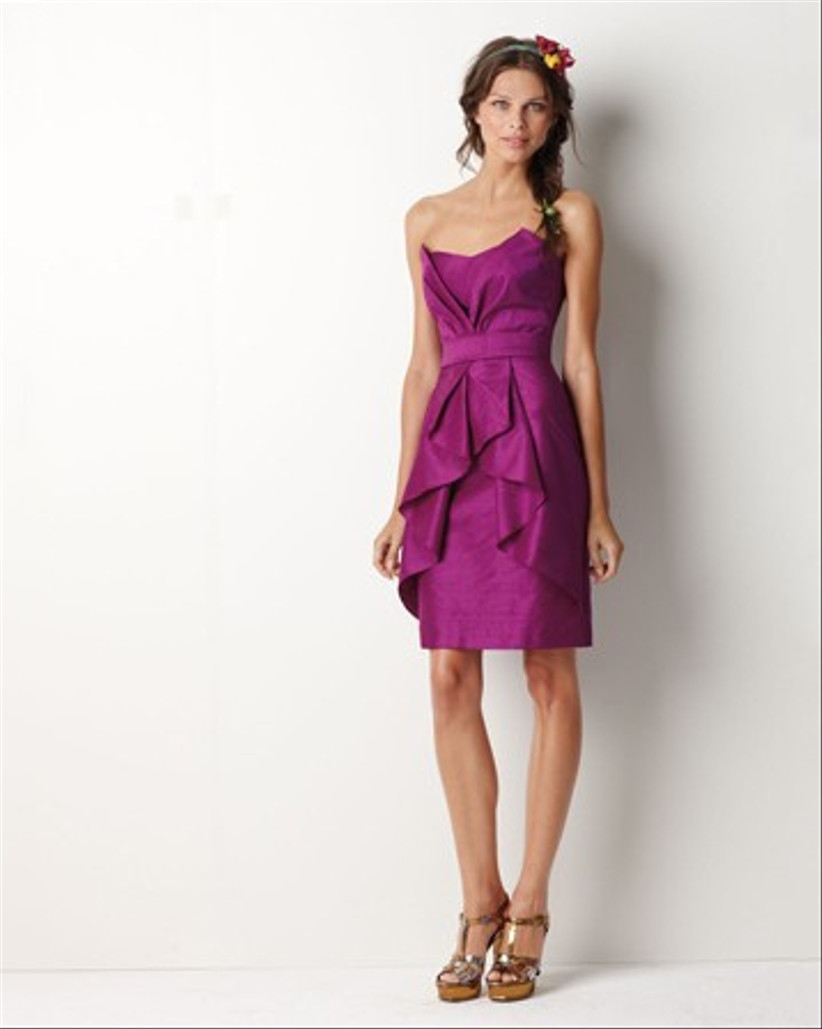 WattersFor a stunning silhouette, this fashion-forward dress features a strapless bodice, empire band and cascading drapes over a slim, knee-length skirt. The structural effect is bound to get the guests talking and would work well in contrast with a classic, ball gown-style wedding dress.
Watters & Watters style 8449 in Plumeria, £216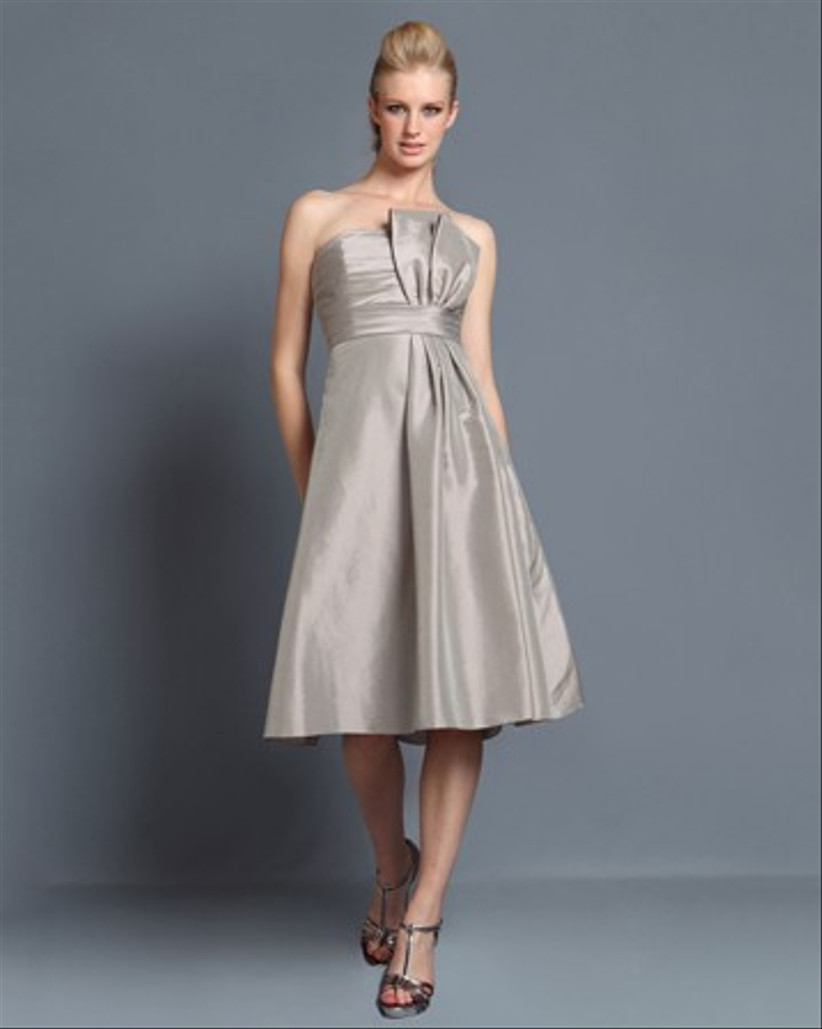 LouLouA beautiful, vintage-inspired style (it comes in 16 shades including vintage blue, vintage green, vintage grey and vintage rose), this knee-length, lightweight taffeta dress, with an unusually structured neckline, gives the retro look a very modern spin.
LouLou style LA1056T, £225
BerketexRed, plum and nude are ideal colours for winter weddings. This floor-length gown comes in a choice of all three and the romantic shape is perfect when there's snow on the ground. It also comes with or without straps to suit your bridesmaids' figure and personal style.
Berketex Cara (Bordeaux), contact retailer for prices