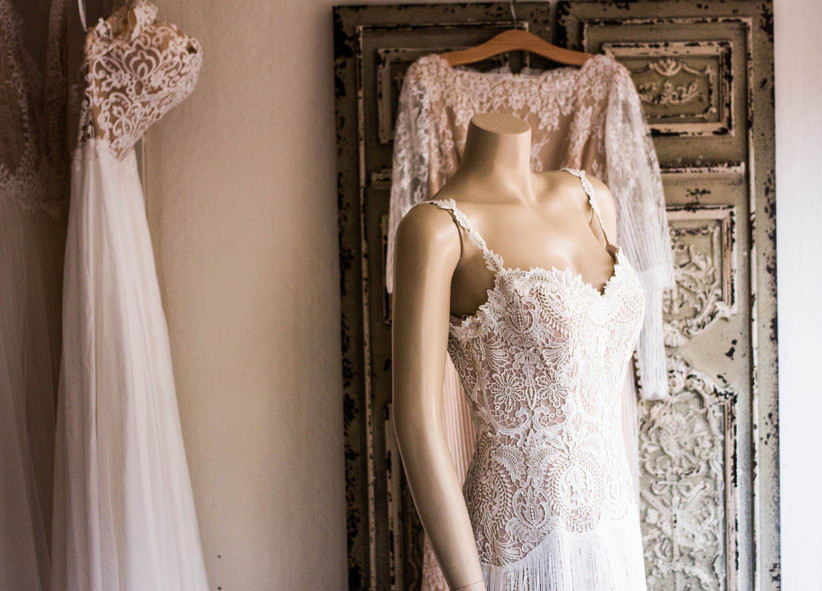 Couture: Noun
"The design and manufacture of fashionable clothes to a client's specific requirements and measurements"
If you have your heart set on a bespoke wedding dress — something completely unique and unlike any other frock in the world — having a bridal gown designed and made just for you is the best way to make your dream come true. A couture dress will fit you perfectly, reflect your own personal style and is a genuine one-of-a-kind.
If you're considering couture, you probably have three key questions to ask:
Q. How can I find a wedding dressmaker?
Ask friends for recommendations, enquire at bridal shops to see if they offer a couture service and look online for local dressmakers. You can find nearby bridal shops in the hitched.co.uk suppliers directory.
Q. How much does a bespoke / handmade wedding dress cost?
This depends very much on the designer (a well-known bridal designer will be much more expensive than a local seamstress, for example) and other factors like the fabric you choose, or the number of sequins you'd like sewn onto the dress. Once you meet your dressmaker, they will give you a quote for their services and run you through some fabric options. Brides usually assume that couture will be very expensive, but a good dressmaker can create a gorgeous, bespoke wedding dress that's affordable within any budget.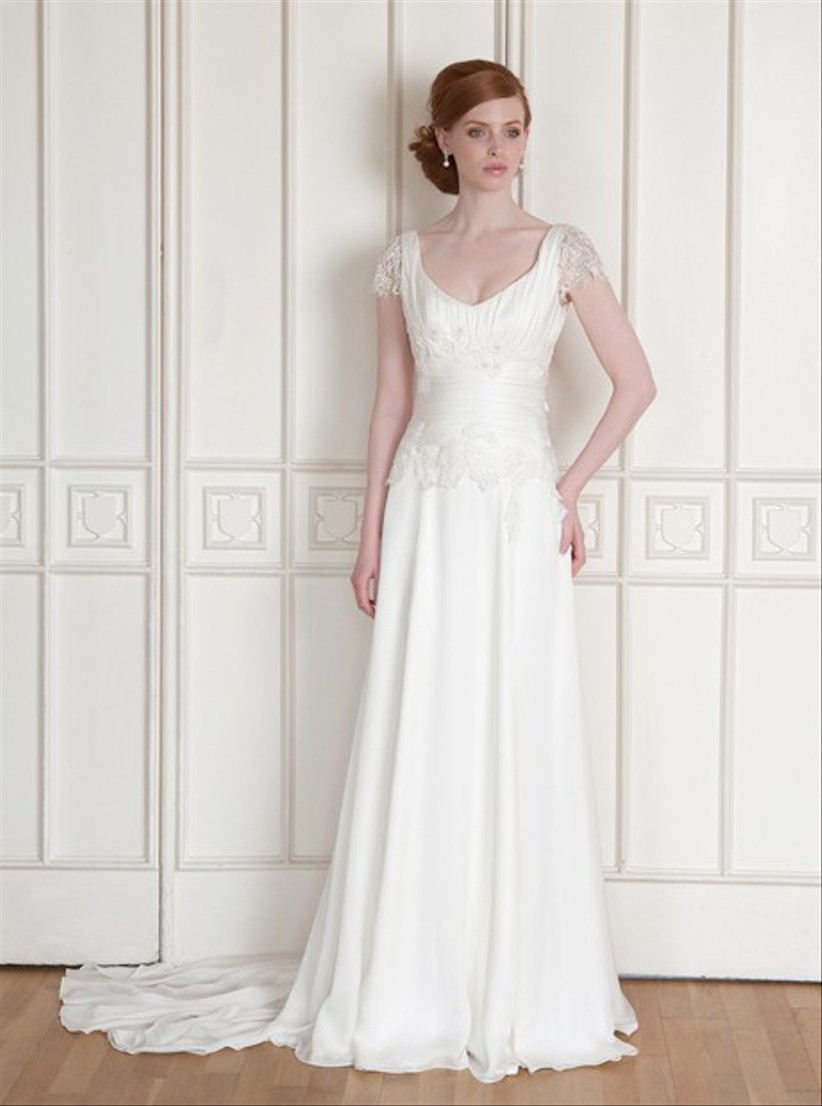 Image © Emma Hunt Photography
Q. How long will it take to have a wedding dress made?
Again this depends on the design and detail but most dressmakers would advise you to give six to 12 months notice, so they have time to create your dream dress.
If you think you'd like to go ahead and have a couture wedding dress made, we asked three amazing dress designers to share their advice…
Emma Hunt's Expertise
Find the Right Designer:
It's important that you are a good match style-wise — and that you find a designer who you are comfortable with and connect with. Having a bespoke dress made is a journey and you'll need to have complete faith and trust in your designer to realise your ideas in the way that will work best for you and your unique characteristics.
Communicate:
It's vital that your designer understands you and what you want. Never assume! Be clear with your ideas, and not just the specifics of your dress, but what's important to you about the design too. Think about how you want to feel as well as how you want to look, and what elements of your body you want to highlight or conceal. These will all inform your designer in creating the perfect dress.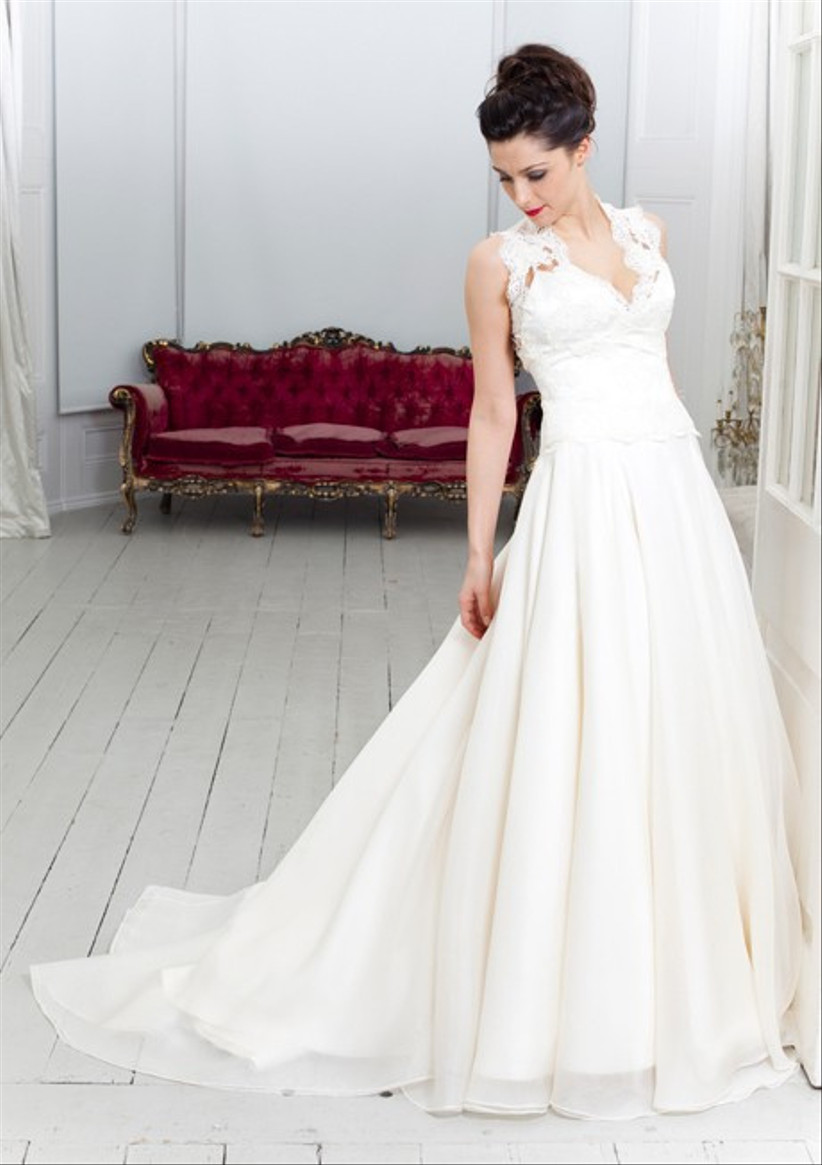 Image © Emma Hunt Photography
Be Flexible:
You also have to be flexible. It's great to come armed with ideas, but it's not always possible to make what you want work for your unique shape, so you must be prepared to take on advice and suggestions in order to get the best possible outcome.
Be Prepared for Lots of Fittings:
For a truly bespoke piece, you need to leave enough time for several toile fittings for your designer to ascertain the fit, the shape and the hang of your dress. A perfect fit takes time and attention to detail. We recommend between six and twelve months between the commission and collection of your dress.
For more information visit: www.emmahunt.co.uk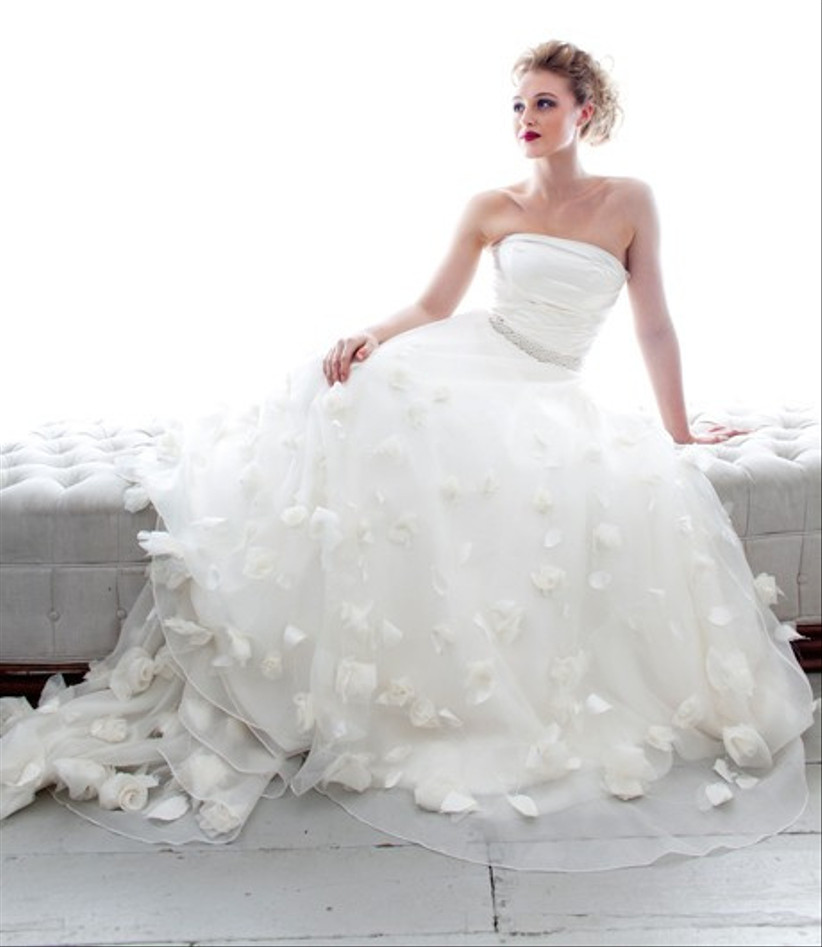 Image © Emma Hunt Photography
Phillipa Lepley's Tips
Think Ahead:
Decide where and when you are going to get married before thinking about the dress. There are so many options — from the formal to the more informal — and you need to be able to envisage where you will be on the day before thinking about the style and design of the dress.
Keep an Open Mind:
So often brides are surprised by what they love. Our couture service is extensive and flexible in terms of design choices — there are so many options as the dress is made entirely to your measurements from your own personal pattern.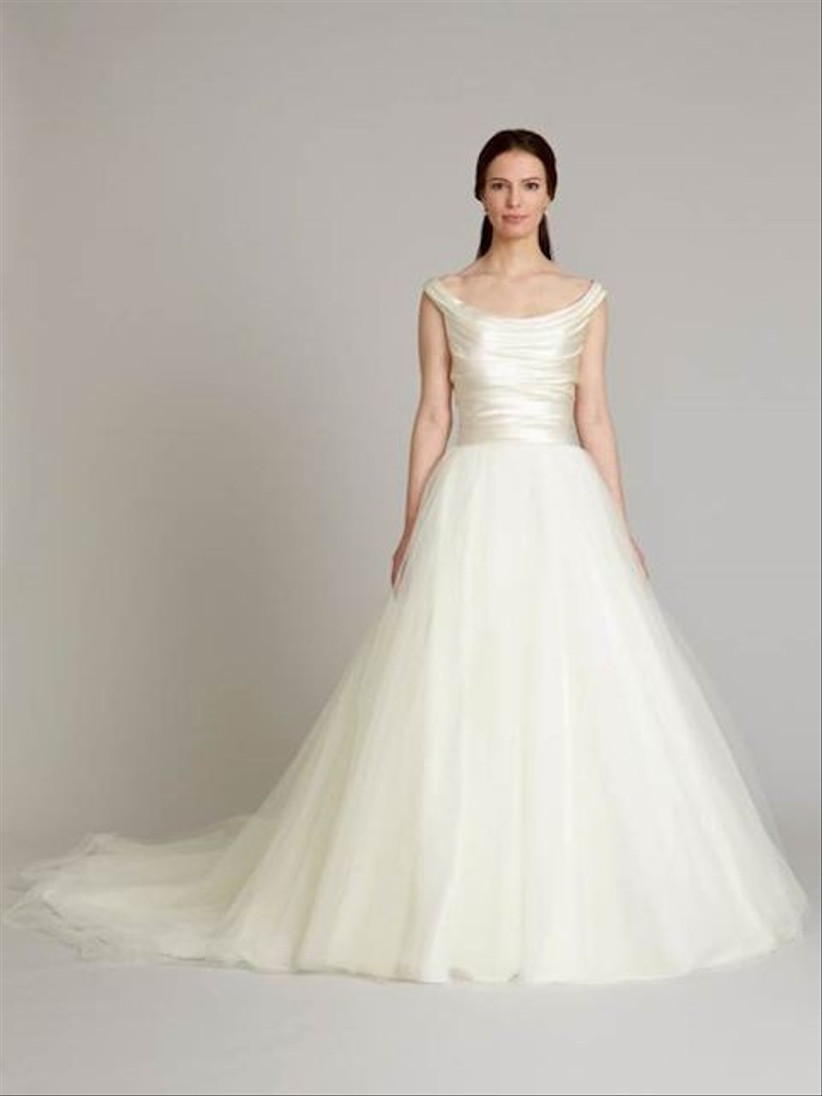 Image © Phillipa Lepley Photography
Go to Your First Fitting on Your Own:
If there are too many people with you it can be confusing. If you go down the couture route you may have up to six fittings so there will be plenty of opportunities to take friends and relatives should you wish.
Take Your Time:
This is a big decision and you must be totally happy with what you decide on for your special day. Our appointments are an hour and a half: you will have a fashion design trained consultant with you so you receive the most helpful one-on-one guidance and ideas on proportion, design and detail.
Consider a Day-to-night Change:
This could be an embellished sash or a different shrug for a surprise later. We can incorporate something with its own history, or sentimental value, into the dress, such as a jewel or a piece of lace from a relative's dress. Anything is possible!
For more information visit: www.phillipalepley.com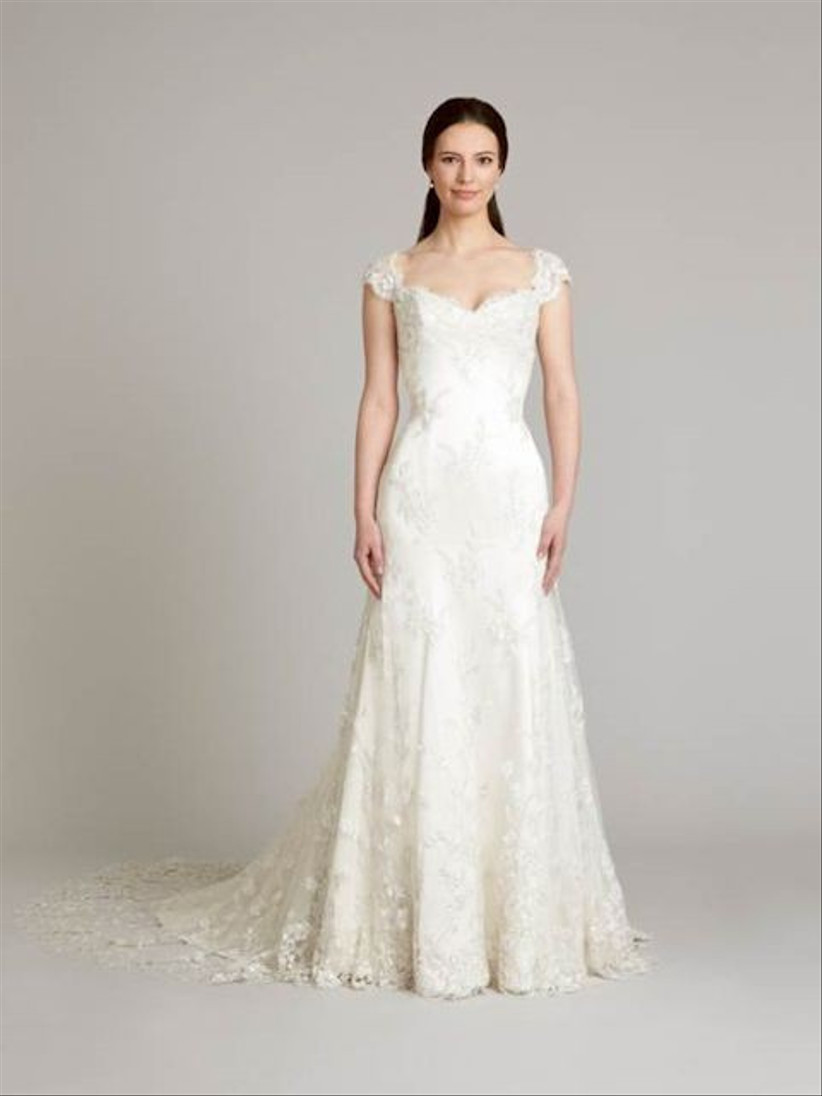 Image © Phillipa Lepley Photography
Stephanie Allin's Advice
Limit Your Choices:
Don't feel you have to visit every available dress designer or consider too many dress styles. Limit of the number of shops and styles you look at: the more options you consider, the more confused you will become.
Trust Your Designer:
Once you have chosen a designer, trust their advice and be open to suggestion.
Set a Budget — with Wriggle Room:
Think about the cost of your dress in relation to the whole wedding budget and remember that after the wedding the only things you will keep are your husband, your dress, the rings and the photographs. The venue, flowers, food, drink and entertainment are only for the day. A couture dress is an investment.
Be Confident:
Your dress should never be a cause for anxiety. Have confidence in your own taste — and think about the reaction of your fiancé. Remember that choosing to have a wedding dress made means you will be yourself at your very best.
For more information visit: www.stephanieallin.net