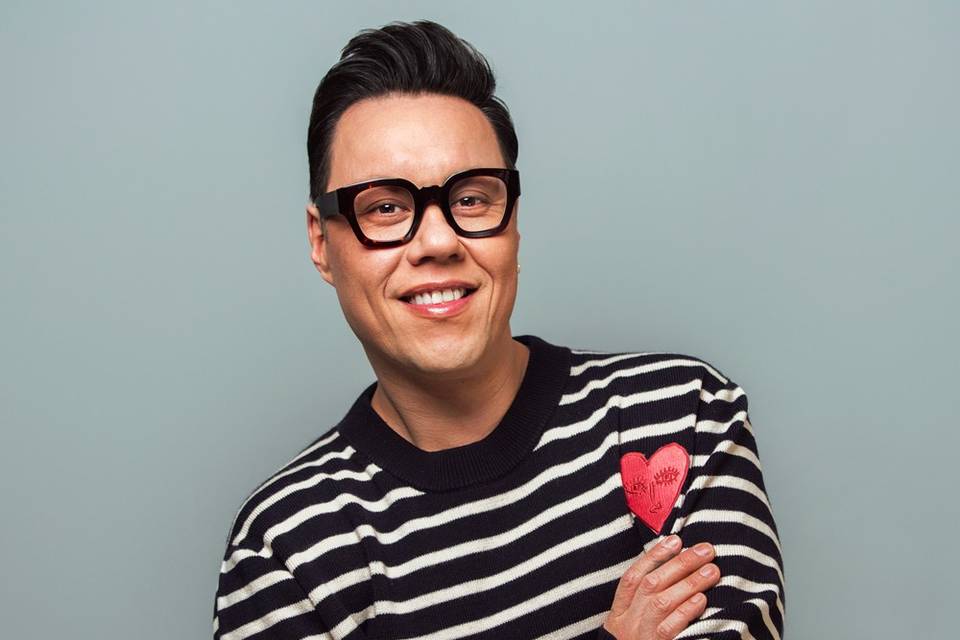 Style guru Gok Wan has revealed the one key trick to finding the perfect wedding dress for your shape.
For Gok, the most important thing brides need to think about when dress shopping is body balancing.
The art of body balancing – which emphasises different parts of your body in order to balance out larger or smaller sections –  is already a staple in everyday tailoring but it is essential for the most important dress you'll ever wear.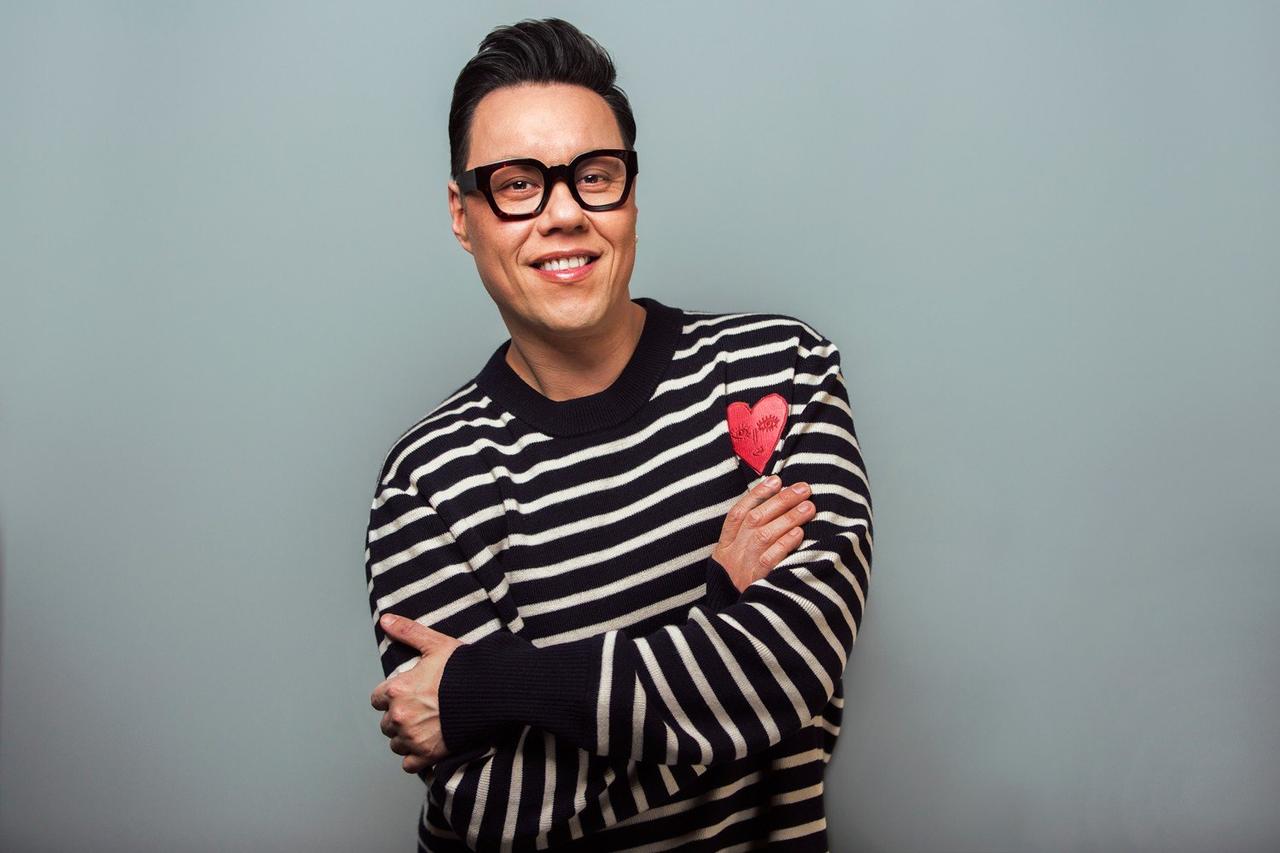 Image: Chris WR Cox
"Whenever any stylist is creating something, you need to think about the overall proportions of the body and what you're trying to do is make sure you have equal balance, equal proportion and everything is sitting in the right position," Gok tells Hitched.
READ MORE: 43 Mistakes to Avoid When Choosing Your Wedding Dress
"That's what hoicking boobs up and showing waists off is – sculpting bodies. One hundred percent when you go in to buy your dress you need to think about balancing the shape of your body. Bodies come as a whole, you must never take sections away," he says.
So what does the celeb stylist recommend for each body shape?
Gok's Golden Rules for Body Balancing
There's a huge variety of body shapes, from hourglass to apple figures. However the most problematic in terms of balancing out your body shape are top heavy, pear-shaped and a straight up-and-down athletic figure. Here are Gok's golden rules to balancing these body shapes.
READ MORE: The Best Wedding Dress Shops in London
Bigger-Busted Brides
"If you have a big bust and you want to balance your wedding dress, you'll need to broaden your hips and narrow your waist to give you an even proportion throughout," says Gok.
Key styles: An A-line or ballgown silhouette that is fitted under the bust to emphasise your waist and flows out at your hips. Illusions necklines are a great choice for keeping your bust contained. Dresses with a dropped waist, like a mermaid style, are also a great option.
Avoid: Sweetheart necklines, backless dresses or anything that doesn't feel supportive on your bust. If you really want to show off your bust then choose a plunging V-neck, but for many bustier brides this is one to avoid if you want a more demure look. Always try bending over in your dress to check you feel comfortable – you'll be doing lots of bending down to hug and greet guests.
Justin Alexander – 88014
Blue by Enzoani – Gaya
READ MORE: The Best Plus Size Wedding Dresses
Pear-Shaped Brides
"Most pear shapes will have a flatter tummy and smaller boobs than their bum, so you'll need to broaden your shoulders to balance out your smaller chest and bigger bum," says Gok.
Key styles: Dresses with sleeves or detail on the neckline will balance out your shoulders with your hips. "The way to do this is a halterneck, strapless or sweetheart neckline or spaghetti straps – all broaden your shoulders instantly. A cap sleeve will do this too," says Gok. If you want to highlight those curves, then a fishtail dress that hugs your hips will look great, especially if you combine it with one of Gok's recommended necklines.
Avoid: Loosely fitted dresses or empire line dresses that don't emphasise your waist. You want to highlight the best part of your figure, which is your slim middle, and anything too billowy will make you look bigger all over. Similarly avoid anything with too much detailing around the hips, like ruffles or ruching.
Badgley Mischka – Eleanor
Jasmine Couture – T202063
READ MORE: Gok Wan Reveals The Ideal Number of Dress to Try
Athletic/Flatter-Chested Brides
"This depends how confident you are with your bust. I have an AA cup friend who loves wearing a plunge dress and others who wouldn't without considering a boob job. If you want to make your chest look bigger, use stick-on push-up cups or shading to give you the appearance of a bigger cup. But if you have a small bust and for one day don't want to look like you're three sizes bigger, avoid everything I just said!" says Gok.
Key styles: Ones that add more curves to your body. A tight-fitting bodice combined with a full skirt, like the classic ballgown shaped dress, will give you the appearance of a waist and hips and build an hourglass figure. Flatter-chests can pull off amazing backless dress or deep plunging necklines. Lots of detail and embellishment on the upper body won't look busy on a small bust so think about beading or lace. You could even try a bridal jumpsuit to highlight an athletic figure.
Avoid: Anything that doesn't flatter your bust, for example a sweetheart or strapless dress. A slinky dress, like a sheath style, will look great as long as you include an embellished belt to create the illusion of a nipped in waist, but column dresses will make you look shapeless.
Jesus Peiro – 911
Maggie Sottero – Anita-Marie
READ MORE: The Most Beautiful Lace Wedding Dresses
How To Deal With Your Dress Shopping Dilemmas
New Say Yes To The Dress Lancashire host Gok is no stranger to dealing with brides searching for their perfect dress. In his new TLC special, he meets brides Sophie and Sarah who are both facing common dress dilemmas – here's how to solve them.
What Do You Do When You've Tried on Too Many Dresses?
Bride Sarah had tried on 40 dresses when she came to see Gok and was totally dress-blind.
"Brides have to go back to the drawing board. Once you've tried on so many, often the problem is brides don't know how to articulate what they want or what they're looking for. You try on as many as you can and you hope something's going to surprise you but we all know that's the wrong thing to do.
READ MORE: Wedding Dress Styles for Older Brides
"What you need to do is go back to the drawing board and find a way of deconstructing what's inside your brain, articulating it and getting it into a solid piece in front of you," says Gok, who recommends doing a sketch. "Then you can sit there and see if you do or don't like it any longer and it opens up all the other possibilities."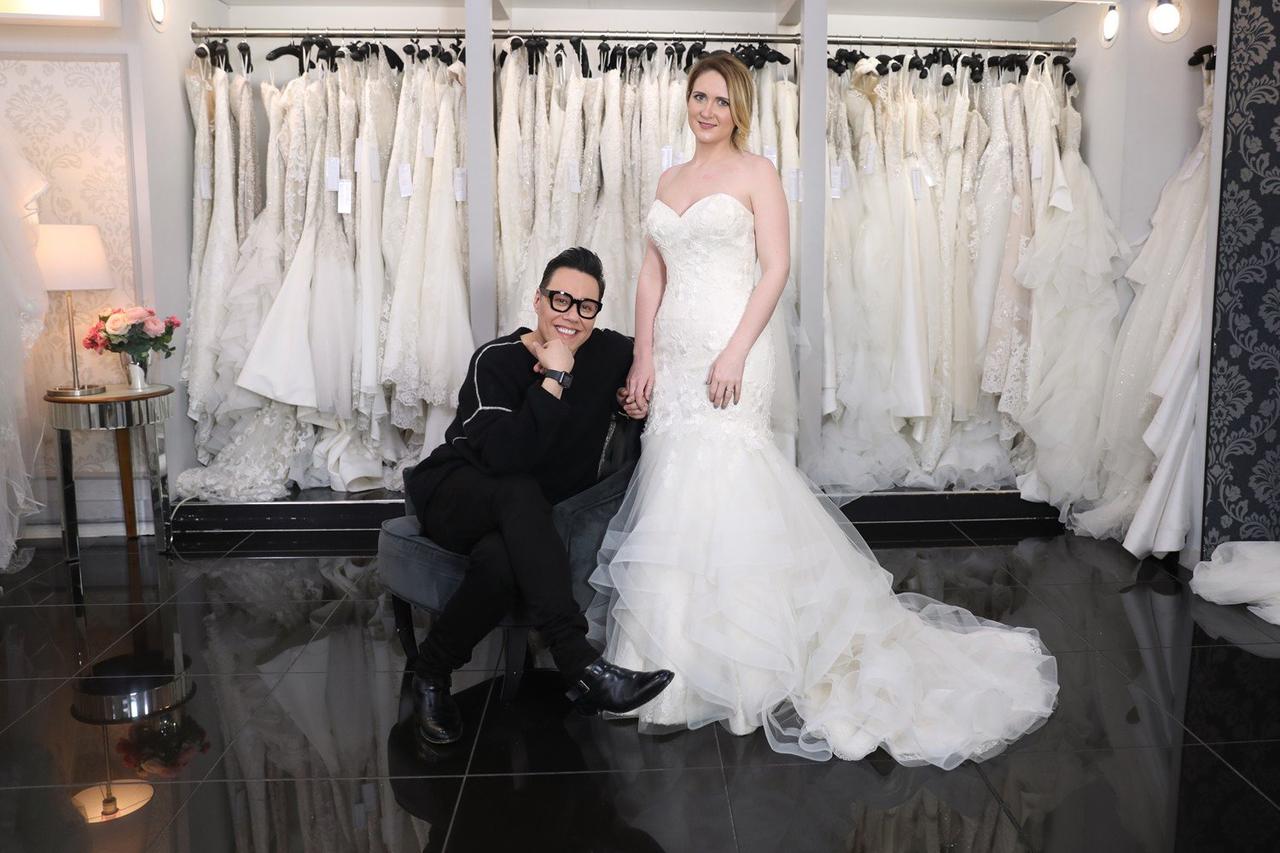 What Do You Do If Your Family All Have Very Strong Opinions?
Bride Sophie brought along her opinionated grandma, mum and sister, all who had conflicting ideas on what dress she should wear.
"It's a tricky one because it's very difficult for the bride to break the habit of a lifetime, and probably that family have dictated for a long time every part of Sophie's life," Gok says.
READ MORE: How to Measure Yourself For a Wedding Dress
"It was easy for me because I could be entirely objective. I needed to be constructive about it, but firm and fair and not rude. My job was not to decide which is the best dress but advise and guide – and manage the expectations of the entourage as well.
"At the end of the day, Sophie had to choose that dress, not her grandmother. Brides need to find a way of listening to the opinions of their family without letting it offend or sway them."
Gok's Four Essential Tips For Finding Your Dream Dress
1. Stay absolutely confirmed and dedicated to what you want to go with.
2. Make sure you deconstruct what style you want and it's as simple as possible; you can add all the bows and bangles afterwards.
3. Dress for yourself and not for your entourage.
4. Dress for your body shape – go beyond current trends.
If you're on a budget, check out our pick of the best wedding dresses under £100, our favourite dresses under £500 and the top choices under £1,000.
Catch Gok's Say Yes To The Dress special on TLC on Friday 31st August at 8pm.