Breaking in Your Wedding Shoes: 7 Life-Saving Tips
Say goodbye to swollen feet and painful blisters with our simple and easy hacks for breaking in your wedding shoes!
We have included third party products to help you navigate and enjoy life's biggest moments. Purchases made through links on this page may earn us a commission.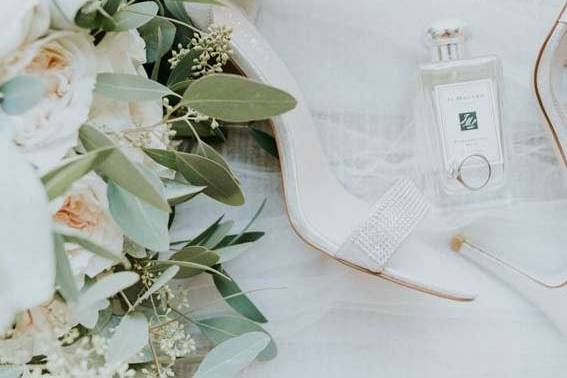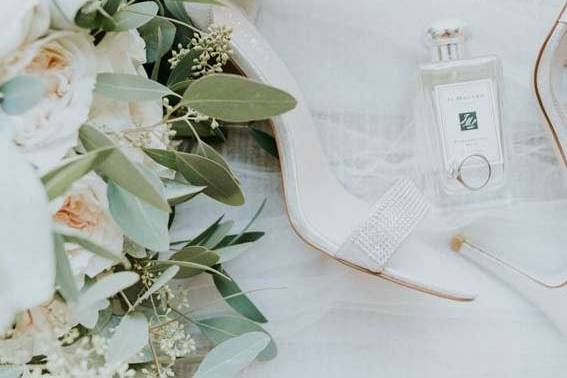 There's only one thing that will stop you wanting to dance the night away in your wedding dress on your wedding day – sore feet from your wedding shoes. If you can't bear the thought of swapping your pricey designer wedding heels for something comfier, you'll have to bite the bullet and break them in!
We've come up with seven simple ways to make sure your feet don't fall off at the end of the night – so whether you're wearing kitten or skyscraper heels, our easy hacks are guaranteed to keep your feet happy all night long.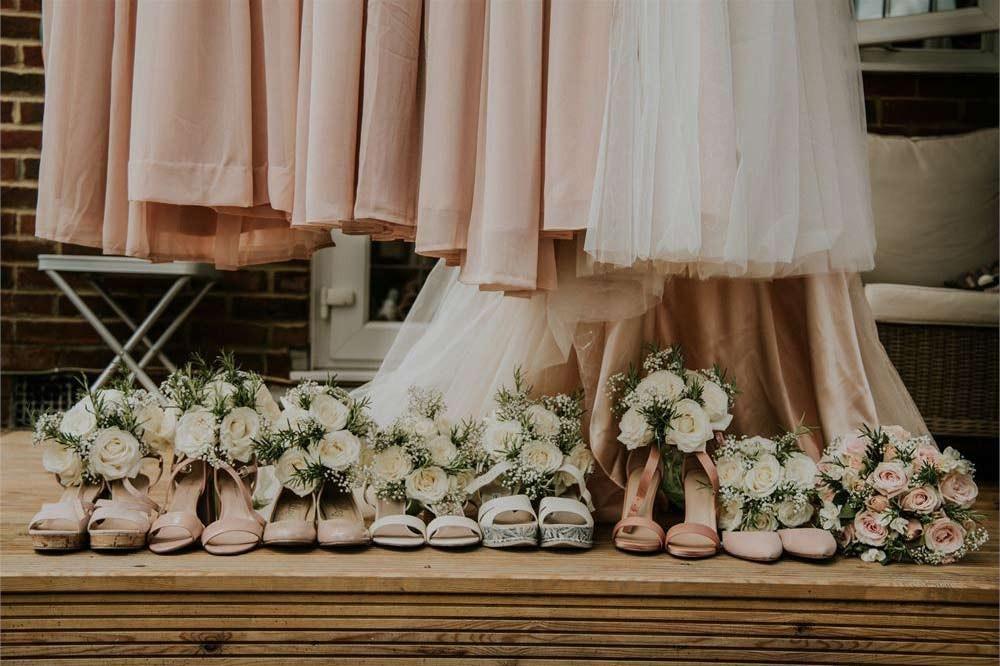 1. Wear Them Around the House
You probably don't want to wear your pretty new shoes out and about, so slip them on while you're at home when you're watching telly or sorting your table plan. You can even keep your new heels on overnight – that'll wear them in!
READ MORE: Our Guide to Choosing Your Wedding Shoes
2. Wear Them Little and Often
You don't want to give yourself blisters early on so if they are a bit sore when you first wear them at home, slip them off. The occasional 10 minutes every so often is much better than only wearing them once for two hours and getting a painful blister.
READ MORE: Bridal Beauty Hacks You Need to Know About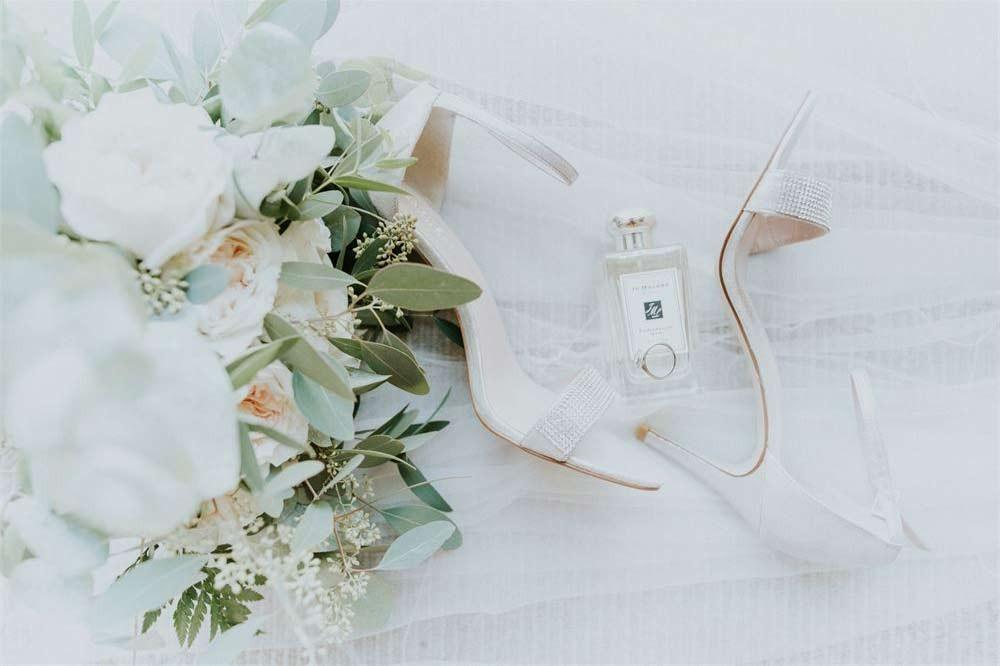 3. Wear Them at Work
Keep them under your desk and pop them on when you're sat at your computer. You don't even have to get up and walk around in them, just getting used to having them on your feet will really help to break them in.
READ MORE: High Street Wedding Shoes That Look Anything But!
4. Wear Them With Ski Socks
Put on a thick pair of socks followed by your heels (you might want to do this in the privacy of your own home!). This will give them a little bit of stretch and ensure no edges will dig or scrape on the big day. A clever tip if your shoes are on the slightly too-tight side – you can thank us later…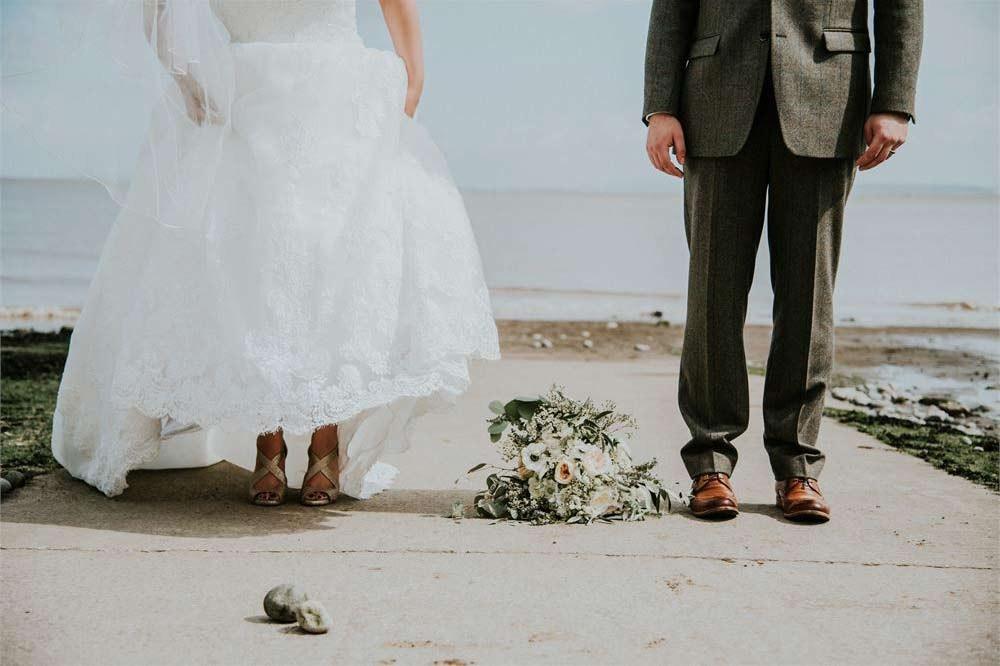 5. Blast Them With Heat
Once you have your socks and shoes on, blast them with your hairdryer to warm them up and encourage stretching. Heat naturally makes your feet expand too which will help in the process and you only need a few seconds of heat on each foot so it's really time effective, too.
READ MORE: Wedding Shoes You'll Want to Wear Again
6. Buy Shoe Stretcher Spray
This handy little invention will pre-soften leather and make your brand new heels feel a little less stiff. It might sound like a silly product but it will soon be the one thing you're raving about to all your friends, trust us!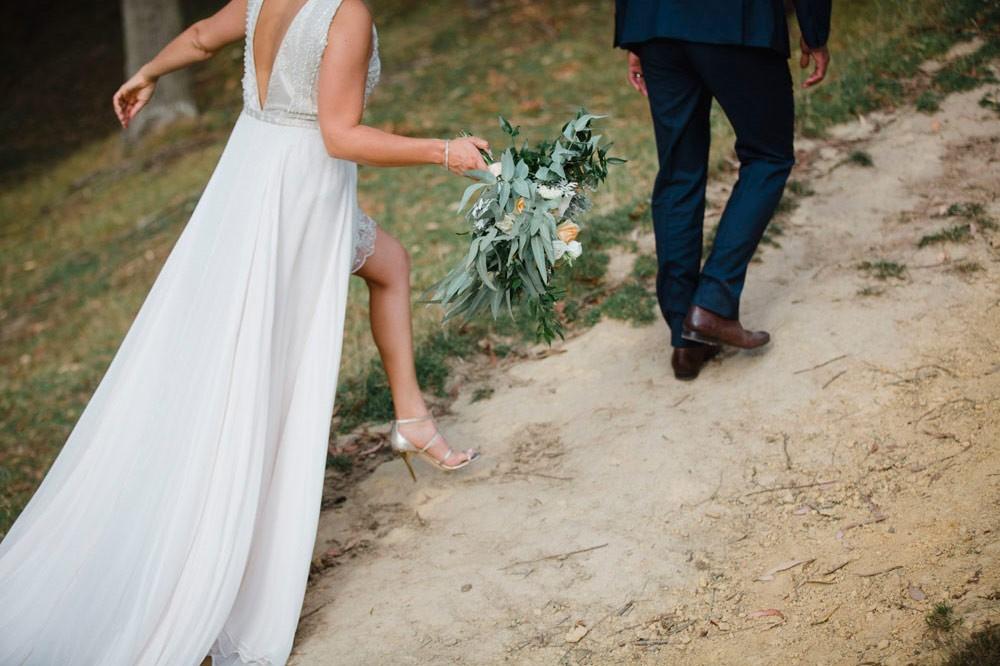 7. Have Them Professionally Stretched
If your shoes really are slowly killing your feet, you might want to call in the professionals. Ask a cobbler to stretch them, but make sure you do you research first as a bad stretch job can't be undone and the last thing you want is your soon-to-be wedding shoes ruined before the big day even arrives!
Fancy something even comfier? Fear not, our edit of flat wedding shoes are stylish as well as dance-friendly!