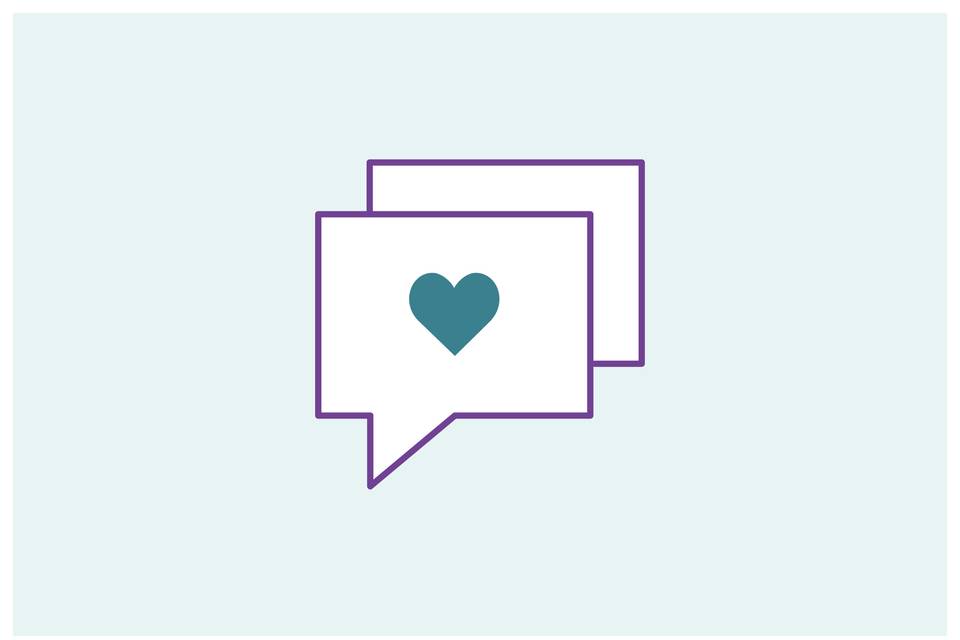 Speech Type: Maid of honour/Best woman
Speech Creator: Alison Panasiewicz
Speech Date: Sep2005
Good afternoon, Ladies &amp Gentlemen – My name is Alison and I am Richard, the groom's wonderful older sister!
On behalf of the Bridesmaids &amp Ushers I would like to thank the Bride &amp Groom
It has been a wonderful day so far and well done to Zena with a little bit of help from Richard for organising it so well
I am very proud, and honoured, to be here today as "best woman" to my little brother Richard.
I am doing this today on behalf of the REAL "Best Man", our brother Gary, who sadly, as many of you are aware is not here with us today, though if Gary has anything to do with it he is here in Spirit.
He would have been absolutely delighted for Richard &amp Zena and would also have been checking out the ladies……
Can we make sure our glasses are full and just take a moment to stand and raise our glasses in a toast to the real best man ..… To Gary
xxxxxxxxxxxxxxxxxxxxxxxxxxxxxxxxxxxxxxxxxxxxxxxxxxxxx
Now, I am in no way used to public speaking, though my husband will assure you I am always talking at him not with him.
I was speaking with a friend about today and explaining how nervous I am, but they told me that they heard the best thing to do, so I don't find you intimidating, is to imagine you're all naked. Look round the room…
It's working, I have spent most of the meal trying not to laugh my head off and in fact I'm quite surprised by a few of you. I can't even look at my parents, and as for Aunty Ann…………..… Tattoo's – well well…….…
So September 3rd 2005 – a momentous day for Richard &amp Zena
I thought I would see what famous world events occurred in History on this day
Britain declared war on Germany in 1939
The Allies invaded Italy in 1943
We seem to be following a theme here!
Unfortunately my husband Jan and I found out that we share our wedding day, 29th April with, of all people, Adolph Hitler &amp Ava Braun. Not a great example of a long and happy marriage. But we've not had the need to shoot each other yet, our rows haven't been that bad………… but Jan's watching his back!
Hen Night
Zena decided to be different and instead of going for the standard theme of bunny girls outfits or tiaras, she decided to honour her pet Shadow, and we all wore black cats ears, and some of us even had tails though I must point out Zena managed to lose hers before she even got in the mini bus to go
So, a group of 20+ cats went to the races – no, not a gentile day out horse racing – the cats went to the Dogs. I must admit that after several pints we were all calling them horses anyway
Actually we had a fantastic time, many of us even came away with more money than w spent I won on 5 horses, no dogs! It was a miracle really as we hadn't a clue what we were doing – in fact my biggest win was a mistake when I was drunkenly trying to place a computer bet and pressed the wrong number.
After the racing and the gourmet food ahem! we were then ferried to Canal Street in Manchester. any one who is not from the north west will probably not have heard of Canal street, but it's the centre of Manchester's GAY District. We decided on a pub@ crawl the length of Canal Street, which ended up consisting of being in one pub for 4 hours.
This pub was called Churchills and we had a fantastic time – some of the people were very strange – especially the 7′ tall transvestite Cher lookalike. We found the communal loo's a little odd too. But all in all we had the best night ever – and what happens on a Hen Night – Stays on the Hen Night.
At 2am those who were still left or still standing, traipsed off very slowly as we could hardly walk in our girly shoes! to find the mini bus at the designated meeting point. At 2.30 we were still waiting – no mini bus!!! Zena tried to find the number of the cab company on her mobile, but found due to the fact she had accidentally and drunkenly been texting me full stops and pictures of her feet all night I am unfortunately the first on everyone's mobile phone directory's under A her battery had run out. We were stranded in Manchester – all we could get out of drunk madam Zena was a very slurred squeak – "they are called Apple Cabs" We tried 118 118, no such company, I even, and I have been apologising ever since thank you, rang my friends in Longridge who were fast asleep to get them to look through the Preston Yellow Pages. Fortunately, heaven knows how, the mini bus managed to find us it was probably the ears and we made it home as the sun was starting to appear.
I only thought it polite to let Richard know we had arrived back safely at their house by jumping on top of him when he was asleep in bed @ It's a sisterly thing to do!! He wasn't impressed.
We had such a good time than night that we are going to do it again sometime – with ears, and someone else is going to pretend to be the Hen!!
Stag Night – I was banned from joining the lads on the stag night, though I did insist it was a legal requirement I should go, they weren't having it at all.
I have found out some details about the day – they went Paintballing and had a brilliant time – I really do think it was rather mean – the only time I would be able to actually shoot my younger brother without being arrested and they ban me from going!
At the end of the day of pretending to be in the SAS, they had one final game called "Hunt the Stag" – you can guess who the stag was – he got rather worried though when they make him wear antlers. The hunters however did not do a great job of hunting the stag as "Stealth ninja fighter Richard" holed up in a bush for the duration of the hunt taking sneaky pot shots at everyone. Zena and I saw Richard when he got back to the house after paint@balling and I swear he must have lost half a stone through sweating so much, and he was tinged a strange greeny/yellow colour from the paint, which I believe has finally washed out.
In the evening they lads MADE Richard go on a night out round Manchester Avoiding Canal Street – probably a good idea though as it's not the best place to be stripped butt naked and handcuffed to a lamp post
Now – they honestly will not tell me anything that went on that night – sods, though they did let me see a few pictures on the website they created www.thehazystagdoo.pwp.blueyonder.co.uk. These look rather tame so only early in the evening I was worried about how tame as one of the pictures looks like it had a little old lady in the background!!!
Phil though says if you buy him enough drinks tonight he may dish the dirt, then again he may just make it up.
xxxxxxxxxxxxxxxxxxxxxxxxxxxxxxxxxxxxxxxxxxxxx
Funny stories about Richard
When Richard was born I was very annoyed – I wanted a sister, but I soon found that he couldn't stop me dressing him up as a girl, though I'm worried to admit he seemed to rather like it when I put make up on him.
With Richard being a couple ahem! of years younger than me ok 9 &#189 I was always regarded to be the sensible older sister if only they knew . I used to baby@sit a lot for my brothers, which was fine as I was in charge of the TV and I used to send them to bed, or threaten to lock them in the garage if they played up. I also perfected the threat of "Grab, Twist and Pull" – think about it, which I'm pleased to say that Zena has adopted very well, and if any ladies are interested she will be delighted to give demonstrations on request later on.
Now, as you know, Richard and the rest of the family have recently had a very tough few months, to cap it all Richard was even made redundant a few weeks ago. Time Computers had finally decided that even with the super sales team at the Warrington store solely keeping them afloat, they could no longer continue trading.
Everyone Richard knows however has breathed a collective sigh of relief…Richard will stop trying to sell everyone computers. Bit of a pain actually as he has been trying to get me to update my computer for YEARS, and I kept telling him politely to sod off, then when I decide I do need an upgrade.… This happens!
Just beware, Richard has now been snapped up by the bank HSBC, so he's going to start on you all for new accounts, loans, mortgages and the works soon. So you have got until he gets back from his honeymoon to sort yourselves out!!!
Now, not many of you will be aware of this, but when Richard was younger, he was a real show off yeah unbelievable isn't it, he always seemed to have the starring roles in the school plays and loved being the centre of attention – in fact, the louder he could be the better. He was rather keen on a cartoon when he was younger called Jimbo and the Jet Set – it was a cartoon about a little Jumbo Jet. Richard was convinced he WAS Jimbo and used to charge around the house at 90 miles an hour screaming Jimbo. Used to drive us crazy but we could always tell where he was.
Richard also liked his food, which he still does – and we were surprised when he was younger at his obsession with cucumbers – he liked to eat them like they were apples. He would sit just munching on a whole cucumber if he could get away with it. Many a time we found he'd been sneakily raiding the fridge when mum would come to make a salad and find the cucumber had small bite marks out of it.
So Richard, in honour of your youth, we have decided to present you with a few mementoes – A Jimbo DVD &amp T Shirt &amp Under Pants, and a cucumber in case you get peckish between now and the Barbeque
Now – Zena, you didn't think I would be picking on you…… but as I explained, I am the evil older sister who knows everything you will soon get used to this
I do believe that in your youth you also had a favourite character, and you even used to dress up as her… we are talking about wonder woman – or as I have been advised "wunner wumman" I had a look on Ebay at what I could get for you and they had plenty of black "wunner wumman" wigs – which would have been down right stupid, so I got you a couple of pairs of "wunner woman" knickers and a vest top and I have also had picture done of both of you Hand picture over of Zena &amp Rik superimposed over wonder woman &amp friend picture
Read cards?????
I'll now read a few cards out, most from people who couldn't make it today
To Richard @ Congratulations on your wedding @ Sorry it wasn't me – we could have been so good together, I'll never get over you
From Britney Spears
To Zena @ If you ever change your mind – I will be waiting
From Brad Pitt
To Richard
My Heart is Broken, I will cherish the time we had – you are such a Stud
From Dale Winton
Now, a few soppy things to say
Richard, I love you very much, all our family are so very, very proud of you and very pleased you have turned out so well – and I am quite happy with my current mortgage thanks
Zena, welcome to the family, we are delighted Richard has found such a wonderful person to make his future with I'm sure you now know what you have let yourself in for – and keep an eye on your make@up bag
Now if you will finally join me in a toast to the Bride &amp Groom, Richard &amp Zena