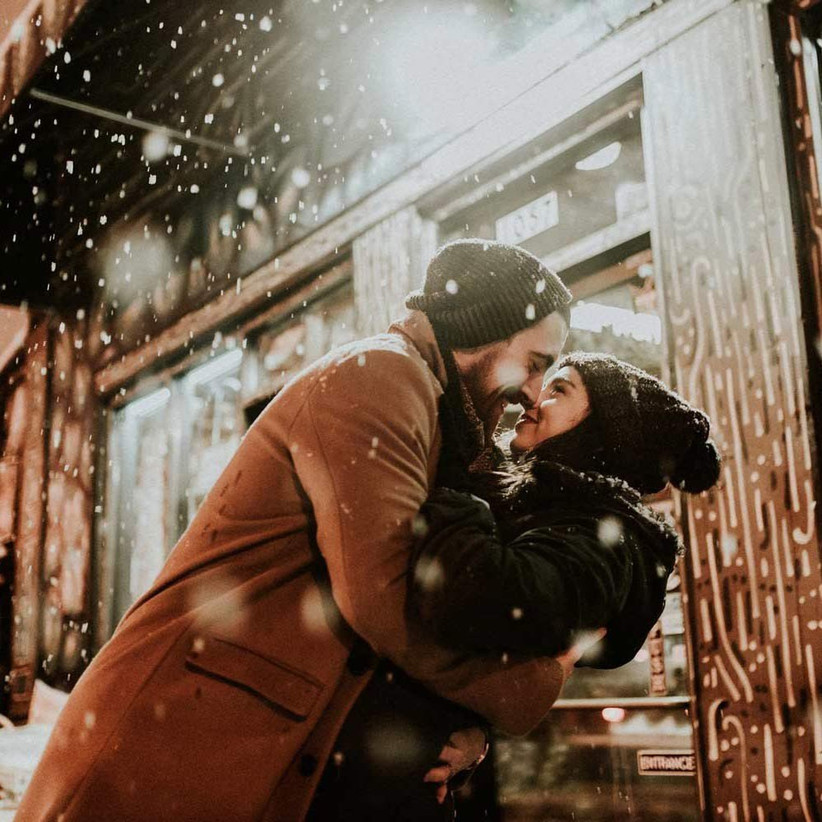 Nothing is more romantic than the reality of falling in love and marrying the person you have dreamed about spending the rest of your life with. Real life romance can happen to anyone at any time, between complete strangers — or friends who've known each other for years.
To celebrate our romance month, we caught up with three Hitched brides and asked them to reveal their own romantic stories… and how they keep the romance alive now they're married.
Bride 1 – The Perfect Couple
COUPLE: Julia and Steve
WHERE THEY MET: Online at match.com
WEDDING DATE: 19th August 2011
VENUE: Haselbury Mill
WEDDING THEME: "Cutesy glam" with a colour scheme of hot pink and cream
In the Bride's Words…
"When I met Steve in person, after speaking online, I knew it would be something special. I had family in the town where Steve grew up and we'd fed the same horses as children. It was fate. We were in contact every day from then on.
"As our romance developed, Steve would leave love notes around the house for me to find. We'd go to the seaside for walks and sandcastle competitions, and then watch the sea until sunset. Steve proposed at Southwold, on the bench overlooking the sea where we had first confessed our love for each other.

"Romance was most important to me in the church ceremony at our wedding: I took my traditional vows very seriously and we wrote our own vows to surprise each other too. After the guests left, we sat outside in the warm evening, overlooking the pond, with the venue lit up against the night. We talked about our day and our hopes and dreams for the future.
"A few months after the wedding, Steve went on tour to Afghanistan with the army. Any tour brings you closer together. There were lots of "missing you" phone calls and I sent boxes of presents out to him. For Valentine's he organised lingerie and flowers to be sent to my office.
"We are a very loving couple. In a marriage, you have to remind yourselves to be romantic to keep it fresh. We still go for date nights and to celebrate our first wedding anniversary we went to the V festival; Snow Patrol played, so we got to hear our first dance song live."
The Day in Pictures: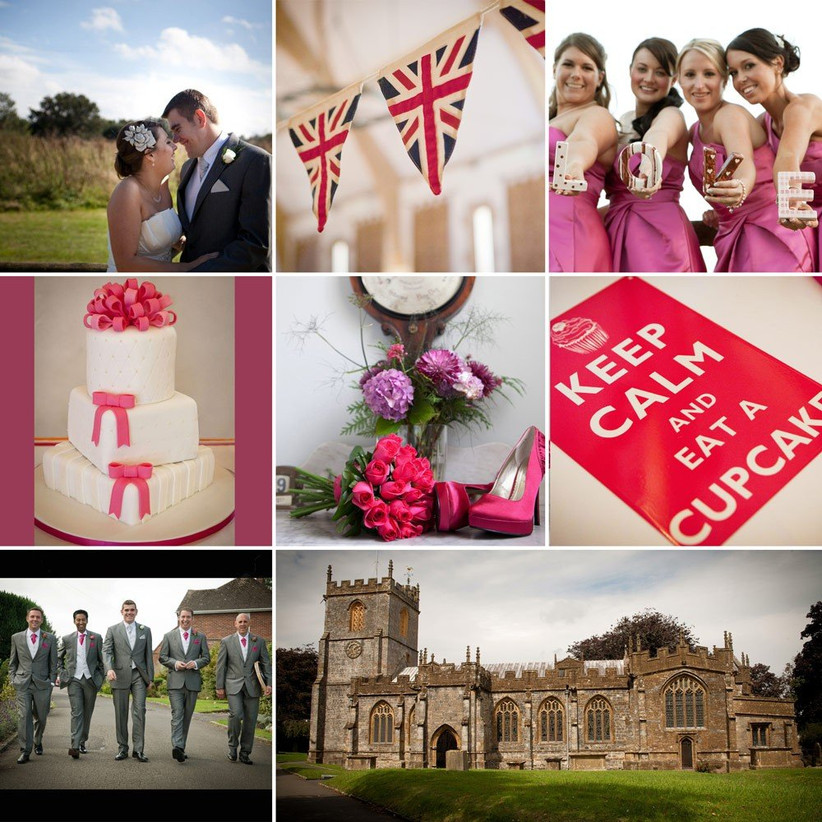 Photography by Richmond Pictures

Bride 2 – Mr & Mrs Forever
COUPLE: Paulina and Warren
WHERE THEY MET: At the gym
WEDDING DATE: 20th April 2012
VENUE: The Founder's Building, Royal Holloway 
WEDDING THEME: "Fun and love"
In the Bride's Words…
"When we met, Warren was too good to be true; I fell in love within weeks. We both enjoy food and wine; we love strolls along the river. When we go on a date we talk for hours, like we've only just met.
"Warren proposed on holiday in Croatia. The most romantic thing was how calm he tried to stay for the big moment. He picked the best spot; under a lantern in the corner of a great castle, next to the boats floating on the water. It was perfect!

"Before the wedding we were talking about the weather and Warren said it would be romantic if it rained… and it did. We had to rush away from the guests to take shelter and had a few minutes alone to enjoy our big moment. The most romantic thing on the day was the letter Warren wrote for me. It was beautiful; it made me cry and realise how much I love him.
"Now we're married, we call each other "Mr and Mrs" and talk about having kids and how we can't wait to meet them. We love to plan and we're creating a lovely, happy home; marriage has made us strong, stable and safe to do the things we want to as a couple. We still go on dates, we still hold hands. We kiss a lot and he buys me flowers without any occasion. I buy Warren his favourite chocolate when he's had a bad day. We're here for each other; our love is mutual, natural and fulfilling."
The Day in Pictures: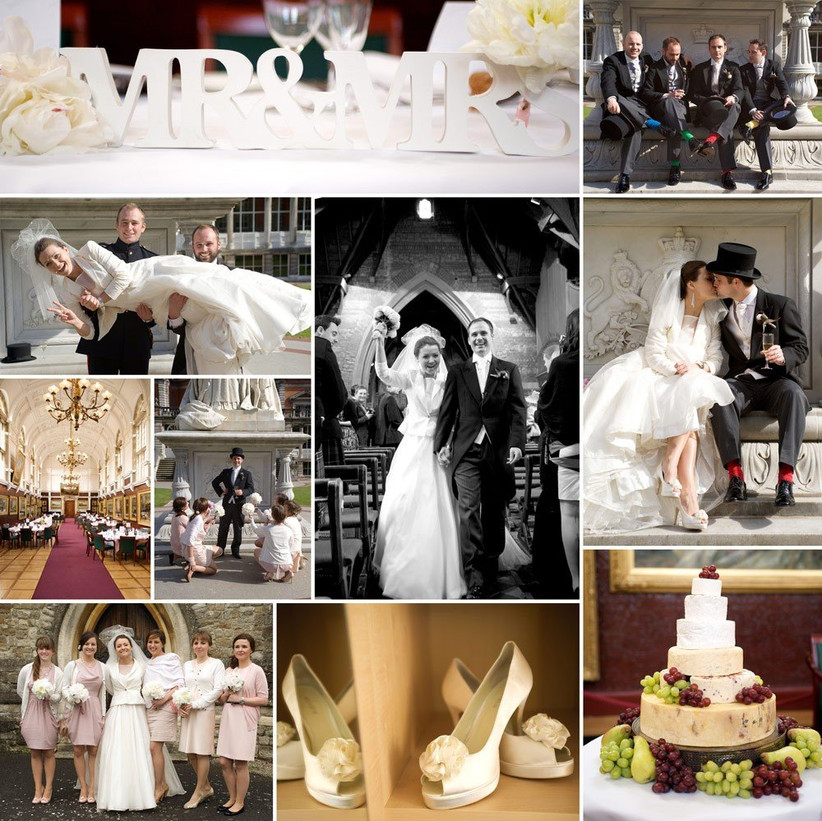 Photographs by Will Steele Photography

Bride 3 – Everlasting Love
COUPLE: Charlie and Daniel
WHERE THEY MET: In their local pub
WEDDING DATE: 19th May 2012
VENUE: Anstey Hall
WEDDING THEME: Glamour: Black, pink & ivory colour scheme with touches of lace & diamonds
In the Bride's Words…
"We met in the local pub where I was a barmaid during my A-levels and Dan's sister was manager. Our eyes made contact immediately but nothing happened for months as we were both shy. Eventually, Dan's sister persuaded us to go on a date.
"We'd been together nine years when Dan popped the question; we knew everything about each other and were best friends. It was a shock when Dan proposed as we hadn't spoken much about getting married. It was a beautiful summer's evening and we had a lovely meal with champagne before walking along the river in Cambridge, looking at the old punts and universities; that's where he asked me.
"We wanted a romantic wedding with a fun twist; bubbles were blown by guests as we walked back down the aisle together, I hung hearts around the marquee and we had hundreds of candles. After the ceremony, we took 10 minutes away to look at the marquee together. We hadn't seen it finished with the chair covers, unique cake, amazing flowers and diamond and lace decorations in place, so it was really special. It was also an opportunity to take in the fact we had just got married.
"Now we're married we still put a night aside each week for date night: We might go to the cinema, for a meal or have a picnic to spend quality time together. And no matter what time we get in from work, we always walk the dogs and talk about our day. Life can take over sometimes, so we book getaways or days out to make sure the spark stays alight."
The Day in Pictures: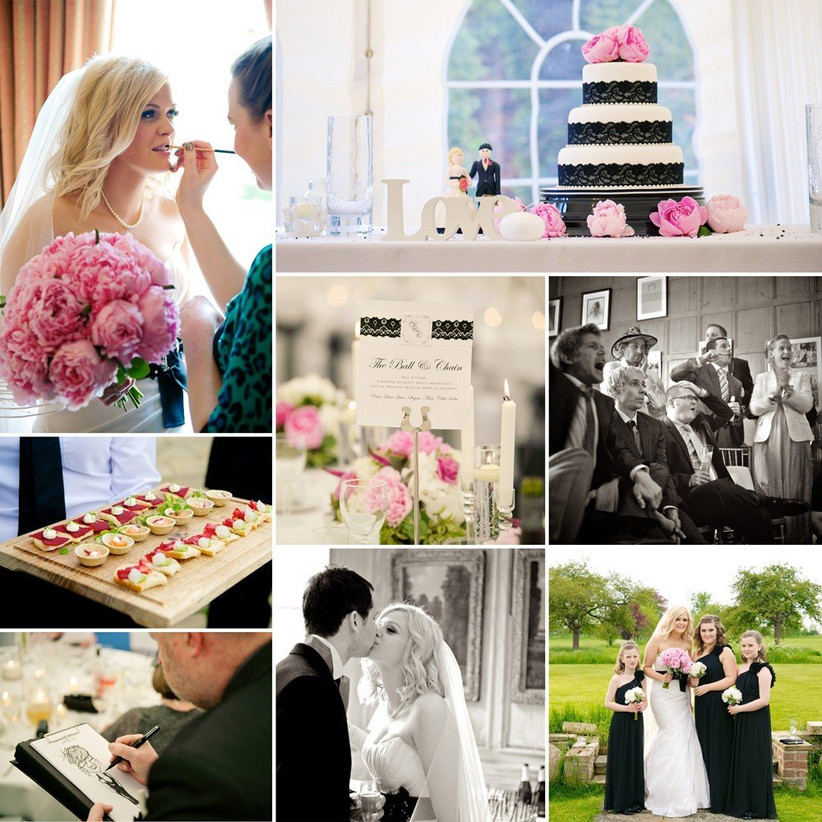 Photographs by Alex Beckett Photography