How to Mitigate COVID Risks at Your Wedding: The Official Advice
As weddings in England can now go ahead without restrictions, the UK Weddings Taskforce has worked alongside the Government to prepare a risk matrix that can be used to keep your wedding business, couples and guests as safe as possible.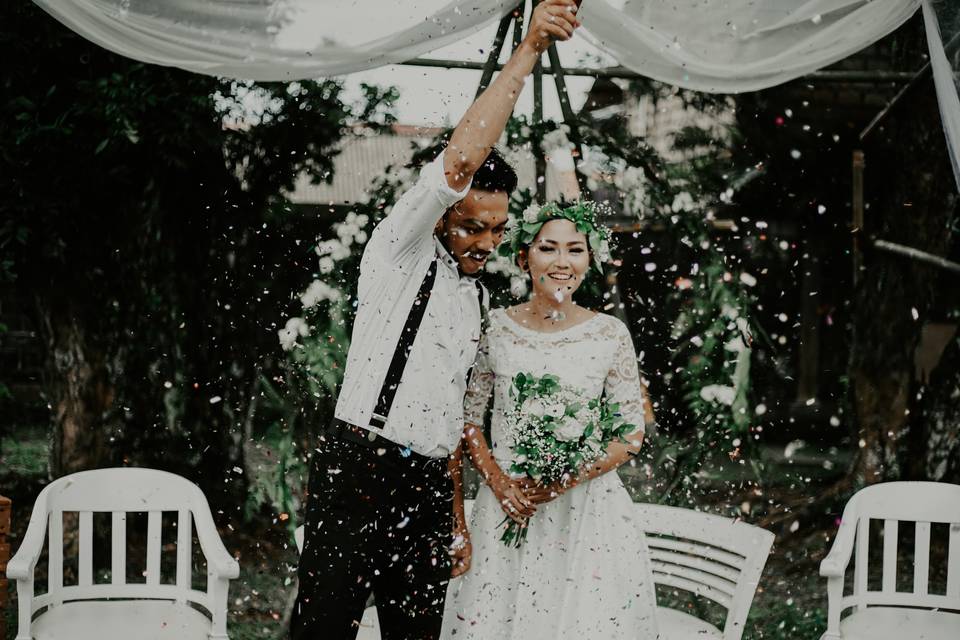 It's amazing news that weddings in England have returned without social distancing restrictions, however, this doesn't mean that catching Covid isn't still a risk at large gatherings. It's essential that couples, guests and wedding businesses take some simple steps to keep the wedding as safe as possible.
To help with this, the UK Weddings Taskforce have worked with the Government to create a guide that covers ways to minimise the risk to your guests and it's a fantastic resource for couples and those in the wedding industry to read before their big day.
READ MORE: The Latest Covid Wedding Rules
The Taskforce said: "Although most legal restrictions have been lifted at Step 4, the pandemic is far from over and the number of cases are rising. We have growing evidence that vaccines significantly reduce the link between cases, hospitalisations, and deaths; they do not fully sever it.
"While no situation is COVID-19 risk-free, there are steps that couples and guests can take to mitigate the risks associated with weddings, civil partnership ceremonies, receptions and celebrations. This is alongside the steps that venues and suppliers will take to reduce the risk of transmission. The venue may implement additional measures to reduce risks.
"These mitigations and safer behaviours can help to minimise the risk of passing on or catching COVID-19 as a result of the event."
We'd highly recommend that you view and download the Risk Matrix on the UK Weddings Taskforce's website. It's split into three sections: minimising risks before the event; while planning the event; and at the event. Here's a quick look at what to expect: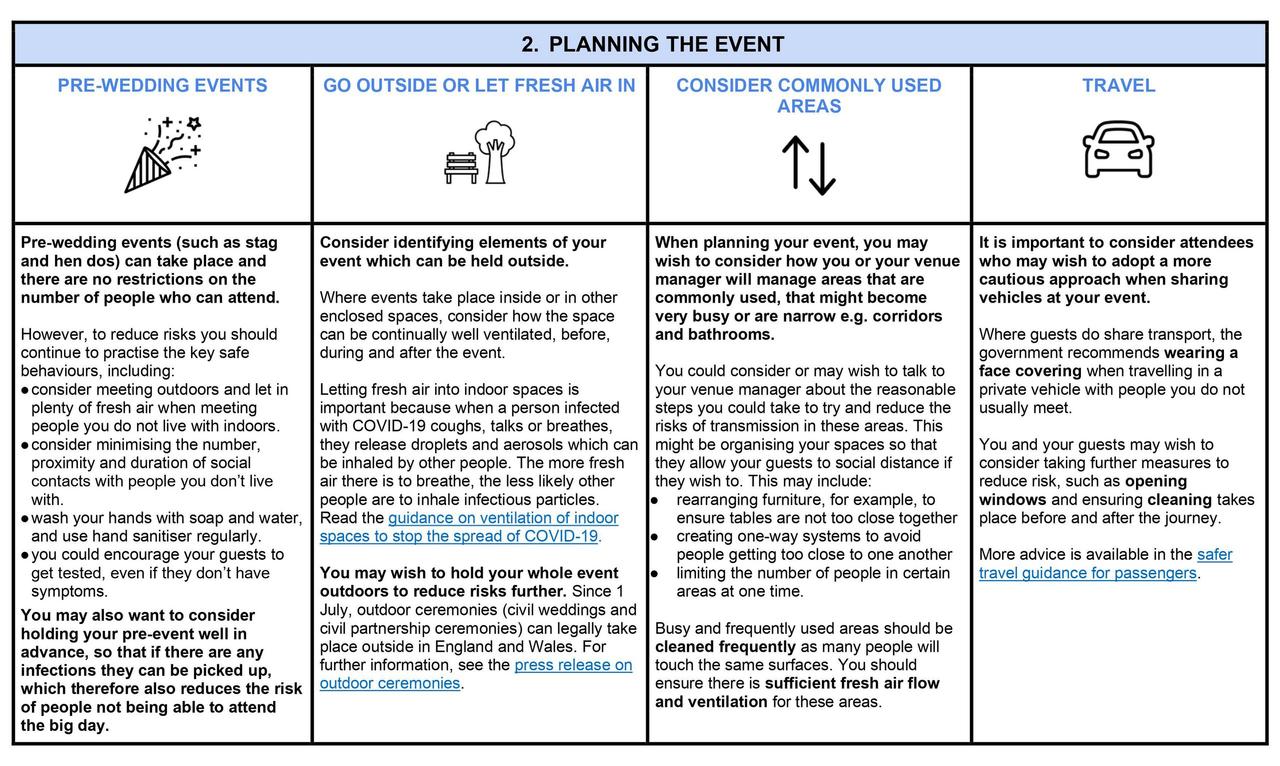 This is a short guide on how to minimise transmission risks at weddings and civil partnerships at step 4 of the roadmap, but there's plenty more in-depth guidance you can read too.
The gov.uk guidance for weddings and civil partnership ceremonies, receptions and celebrations sets out the full safety measures for these events, including the legal duties on venues to manage risks to those affected by their business. There is also further guidance on how to stay safe and help prevent the spread of COVID-19.
Good luck with your wedding and remember to download the risk mitigation guidelines here to make your day as safe as possible!