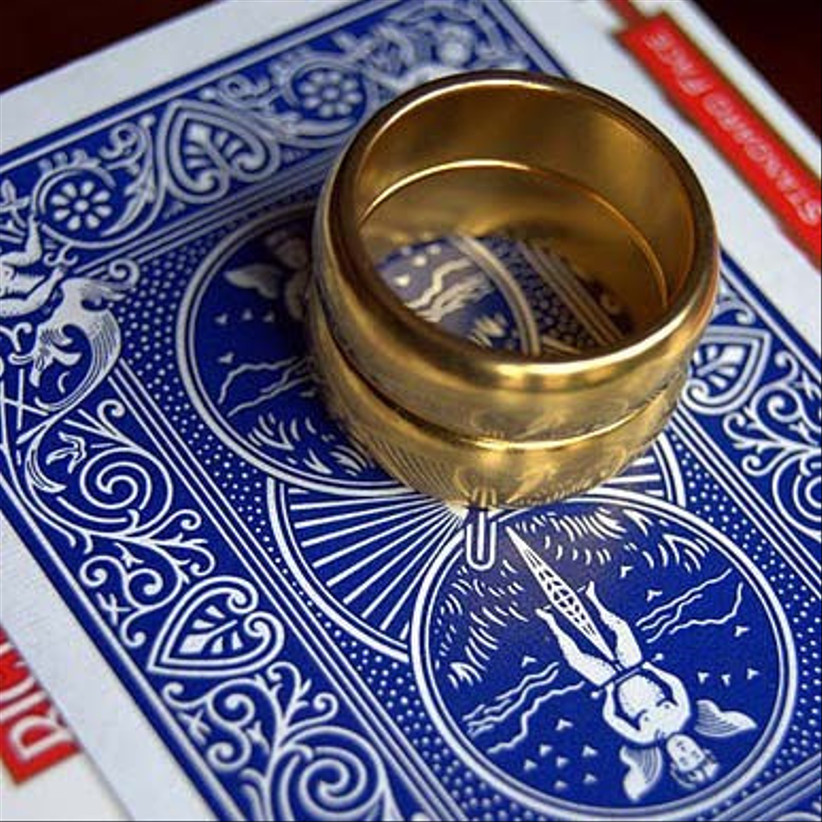 If you're looking for entertainment ideas to keep your guests amused whilst you are off having your photographs done after the ceremony, why not consider a wedding magician?
We've selected some of our favourite magicians and included videos of their awesome work so you can check them out from the comfort of your chair. The guests' reactions are almost even better than the tricks! So if you really want to amaze your guests, break the ice at your wedding and have everyone talking about the day forever afterwards, take a look at these incredible magicians! If you've found a magician you love here, make sure you know everything there is to consider when booking a magician for your wedding…
Richard Parson is a close-up magician, and as you can probably guess, he's based in Gloucestershire! He's a member of the magic circle and as you can see from the footage below, he will astound your guests as they mingle during the drinks reception.
See more of Richard's work on his website – gloucestershiremagician.co.uk
Perhaps you want a celebrity style celebration for your wedding? As you can see below, Oliver B is an experienced magician who is totally at home performing for celebs. He's even been endorsed by Simon Cowell! If the celeb bashes are booking magicians, who are we to argue?
Find out more about Oliver B by checking out his site – oliverbmagic.com
Chris Peskett is a close up magician who is super skilled when it comes to entertaining your wedding guests. You can see from the wedding video how he has everyone laughing, and from the observation test video how smooth his sleight of hand is!
Take a look at Chris's website to see more of his work – closeupchris.co.uk
Mike Stoner has been described as 'Berkshire's version of Derren Brown'. The magician and mind reader will astound your guests as he guesses what they're thinking and performs close up magic that will leave them scratching their heads in wonder. He's appeared on TV and has performed for countless celebrities – ideal if you want a celeb style wedding party!
Check out Mike's website to find more, and see his amazing range of selfies with celebrities – magician-4-hire.co.uk
Find lots of wedding magicians and other entertainment ideas by browsing our list of wedding entertainers!