Funfair Attractions for Weddings
If you're considering hiring a funfair for your wedding, here's everything you need to know!
We have included third party products to help you navigate and enjoy life's biggest moments. Purchases made through links on this page may earn us a commission.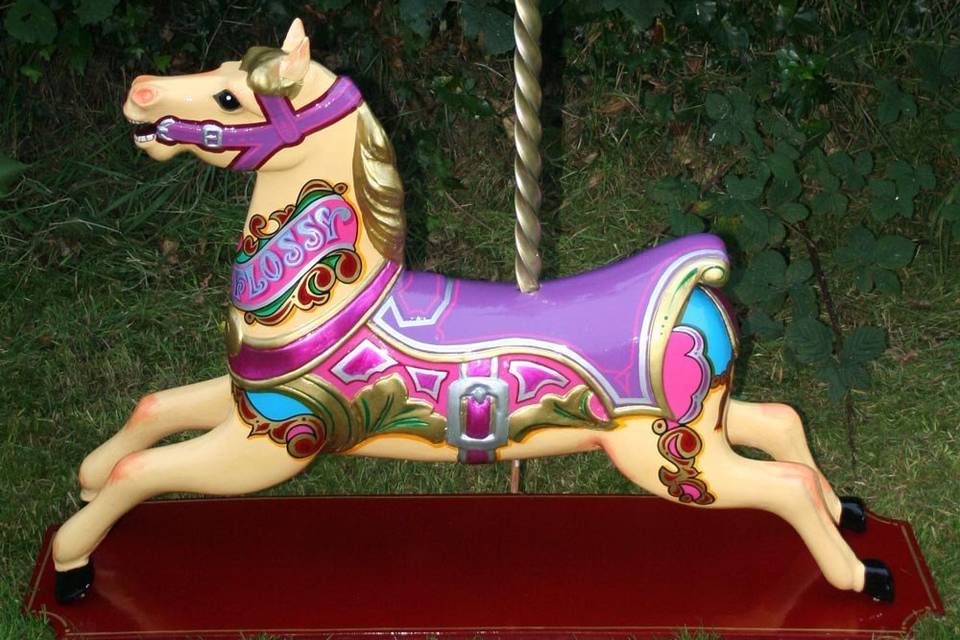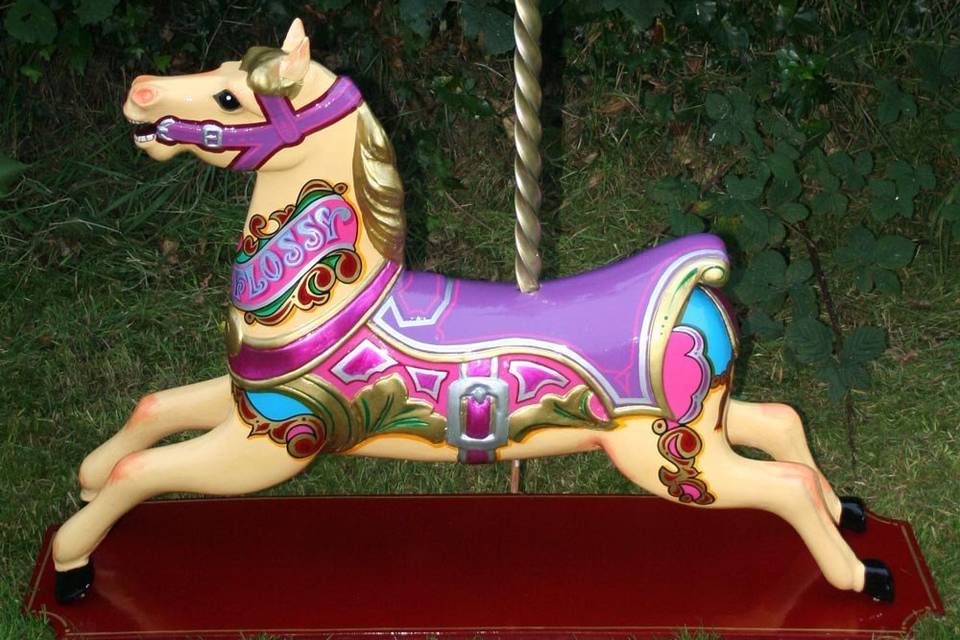 If you want to really wow your guests, consider hiring a funfair to add to your wedding entertainment plan, or hire a wedding venue with funfair facilities.
If you don't know where to start when it comes to setting up your own wedding funfair, we asked the Traditional Fairground Co. for their advice.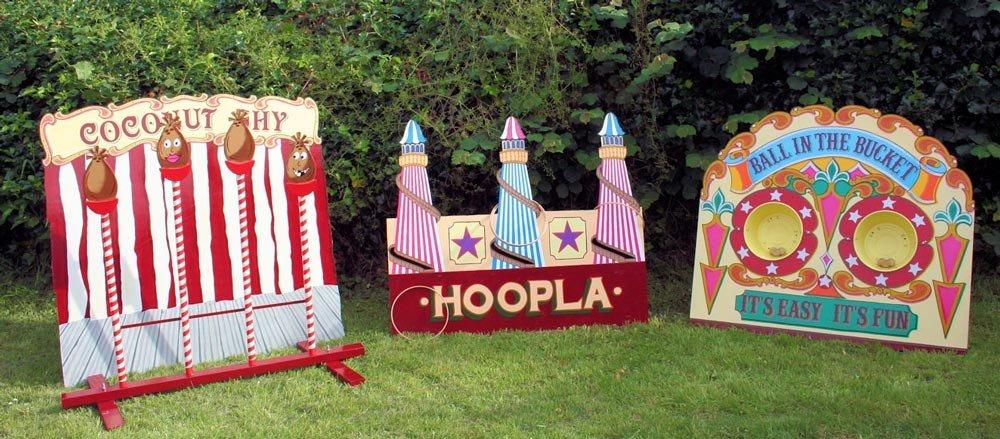 Why should couples consider hiring fairground attractions for their wedding day?
We personally feel fairground attractions suit weddings perfectly and for many reasons too; they're great for photo opportunities and a good photographer can capture wonderful expressions on the faces of guests as they enjoy themselves. The games are perfect for bonding new families together, are a real talking point and tend to dissipate any awkwardness between the couple's families, especially if they haven't all met yet.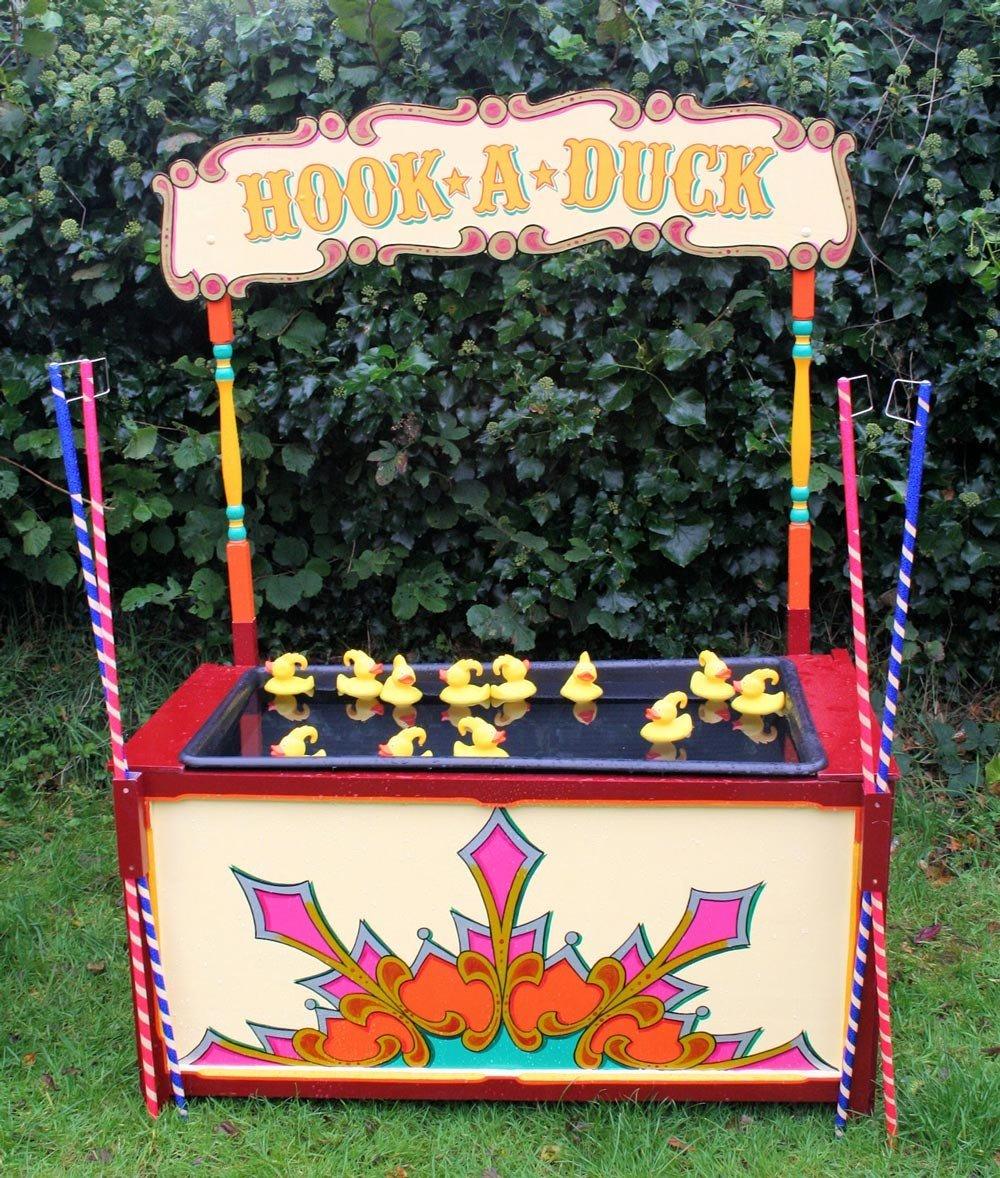 Also, as weddings are becoming more unique and more of a 'statement' about the couple's personalities as they celebrate getting married, theming has become very important. We know from our own business view point, we try to be as authentic in our designs and attractions as possible; more and more couples are really looking for that WOW factor and there's no doubt the wonderful flamboyant colours and lettering styles are an excellent backdrop to complement both a sumptuous and luxurious and  vintage style weddings.
Can they be set up at any venue?
You should make sure you're realistic in your own requirements; there's no point hiring a fabulous carousel when the venue you've chosen has lots of steps and a sloping surface. Also there's no point hiring a bouncy castle, then forgetting to inform the venue they need a socket to run the castle from. These are all small points, but they go a long way when it comes to a smooth set up and pull down. Check with your venue before you hire anything to make sure it will work.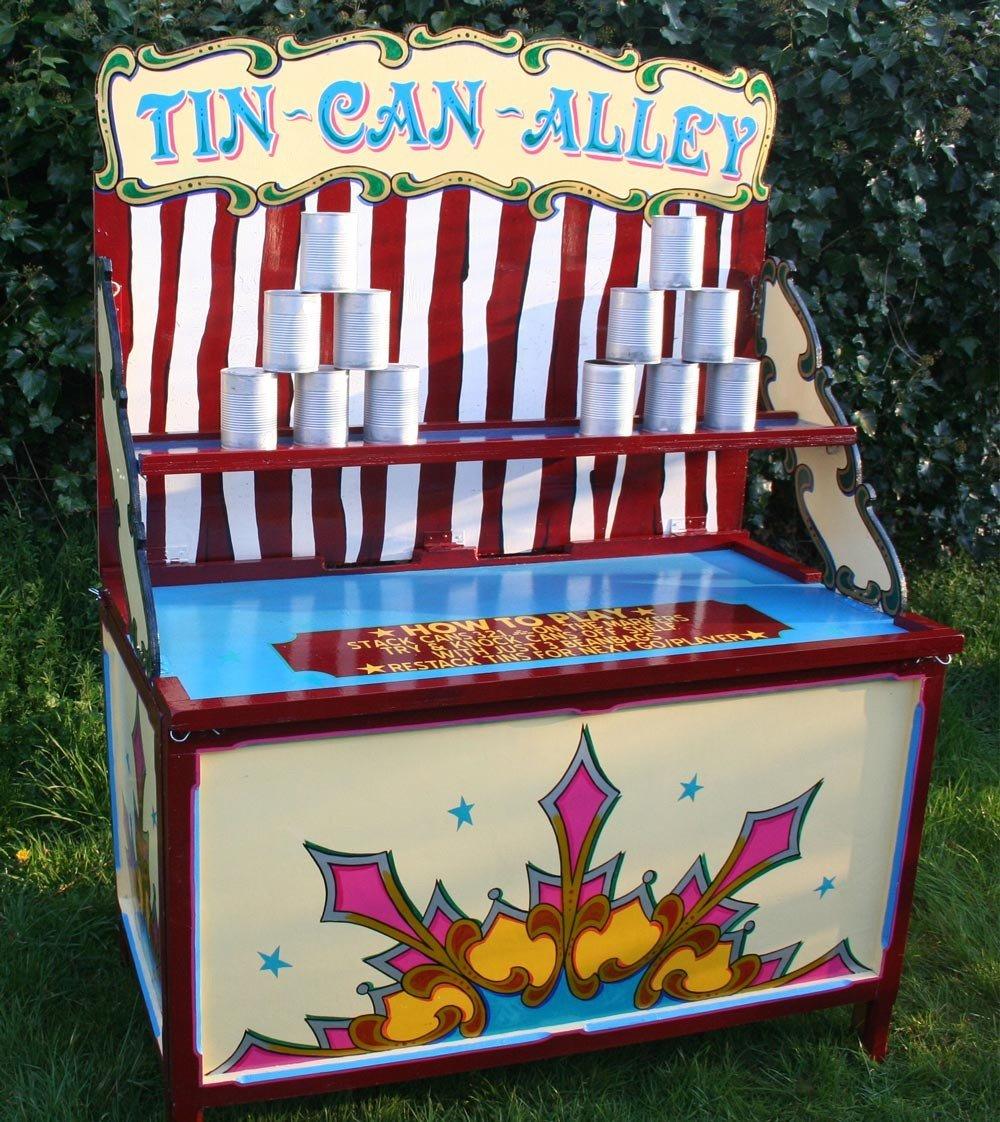 If a couple wants to hire fairground attractions for their wedding, what should they consider?
Brides and grooms who decide to take the plunge and hire fairground attractions for their wedding celebrations should firstly decide what ages their main guest list will be; then start looking for hire companies that meet their brief, within their allocated budget.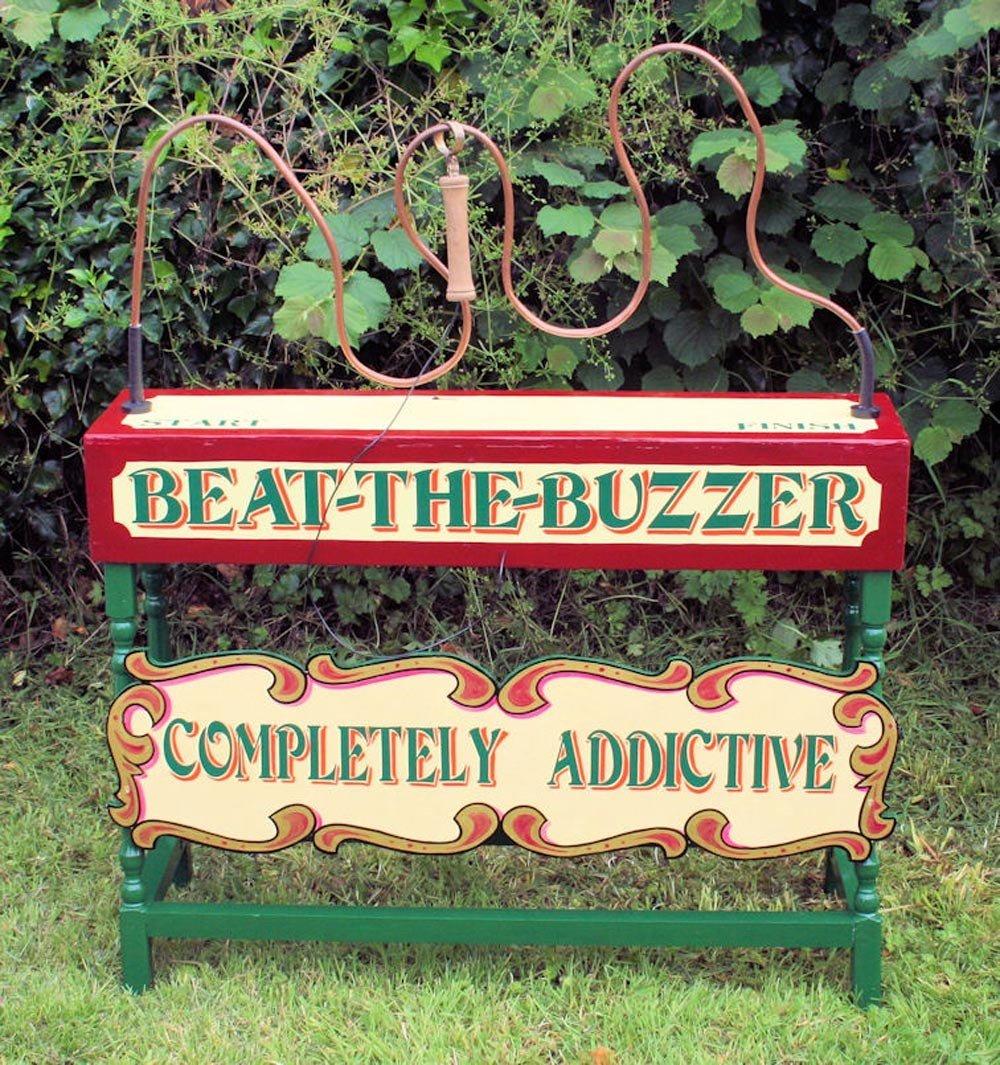 Adult-only wedding couples tend to choose plenty of arty signs, classic themed décor, such as carousel horse props that can be decorated beautifully by an accomplished florist and some of the harder games such as a Buzz Wire or Stand the Bottle Game. Those with a good mix of children and adults in attendance tend to go for a festival/village fete style wedding and along with bunting poles, also factor in a couple of traditional 'all age' games such as the Tin Can Alley or Hook-a-Duck.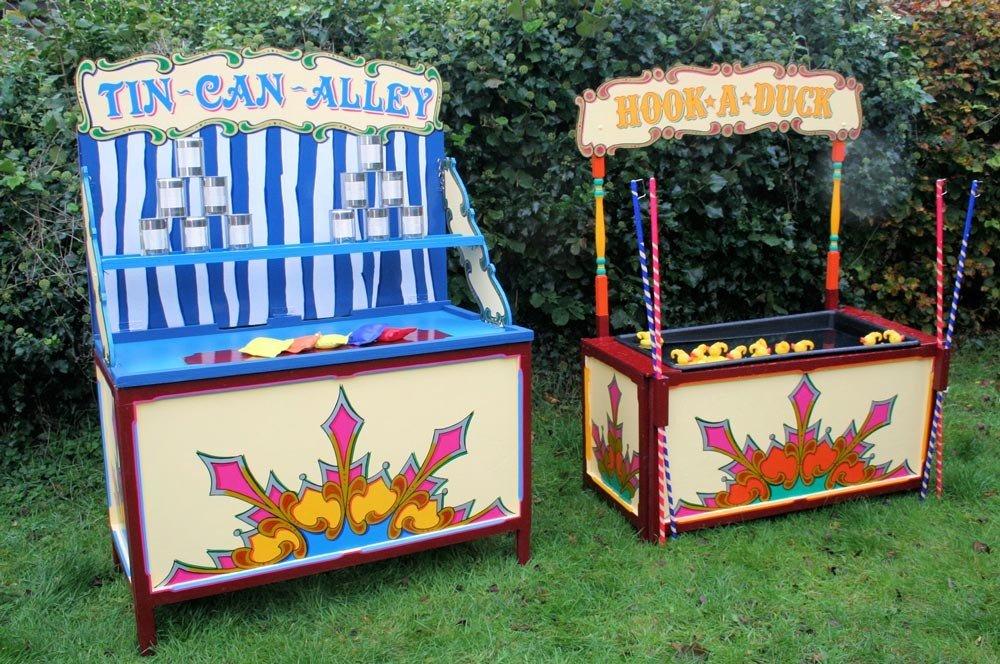 There are only a handful of quality funfair hire companies around, so if you've fallen heart & soul in love with the idea of hiring from one of them, make sure you book early! Funfair themed weddings are currently hot hot hot!
Which of your fairground attractions are the most popular?
The usual Candy Floss and Popcorn packages always go down a treat, and even when couples want a hint of fairground, these fun foods hit the spot all the time.
From our own experience, our most hired attractions and ones we've had to build several of to keep up with hire demand include the High Striker (those Groom vs Father of the Bride competitions can get pretty fierce!).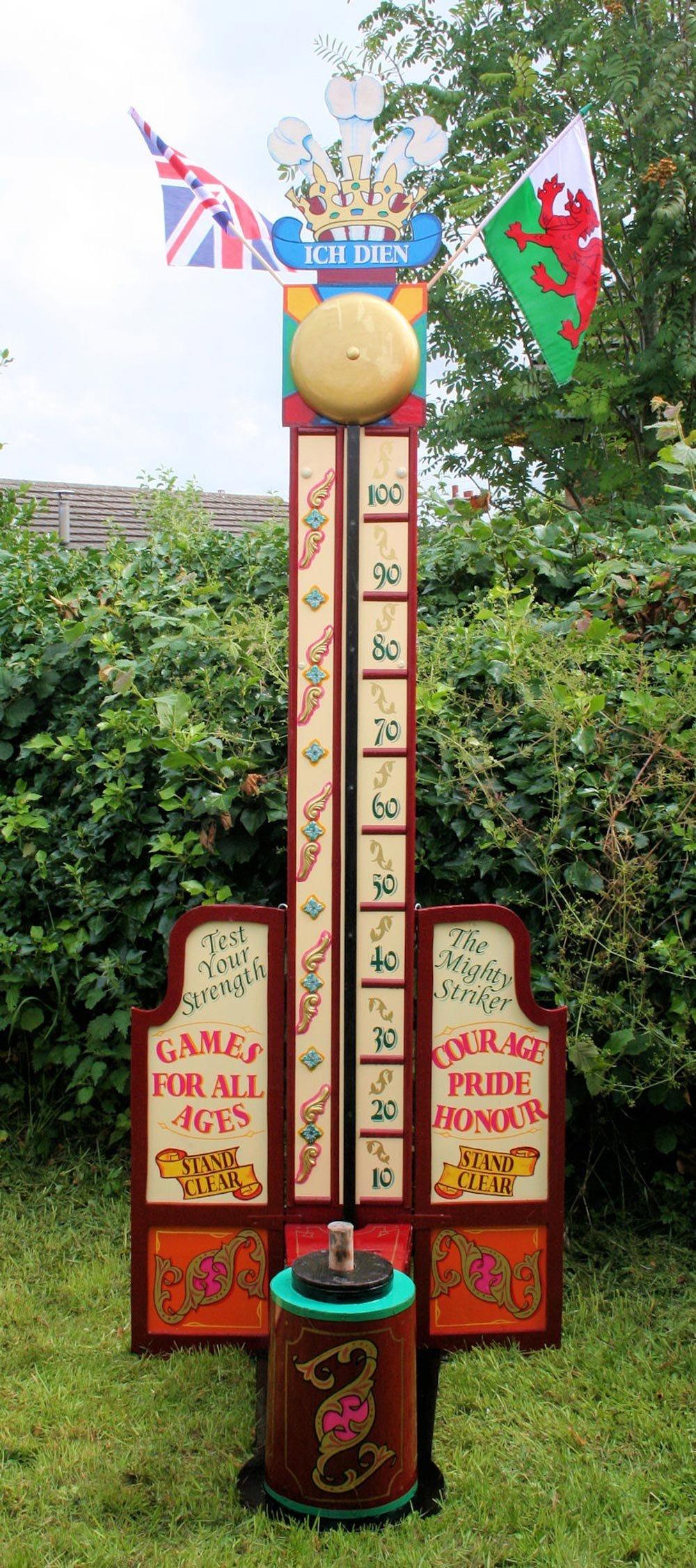 Most people obviously love the games they recall from their days out at village fêtes. Attractions such as the Hook-a-Duck are so timeless you'll never see a travelling funfair without one. Newer attractions such as a personalised Kissing Booth always go down well; many couples add on some fun props and tend to use them as make shift photo booths.
Of course, for those with a huge budget and who dream of riding on the back of a stunning carousel horse often enquire about a full size set of gallopers; however the wonderful thing about a funfair or circus themed wedding is even those with a tighter budget can still put together a show stopping wedding, simply by dotting around a few well-chosen games and lots of bunting to boot!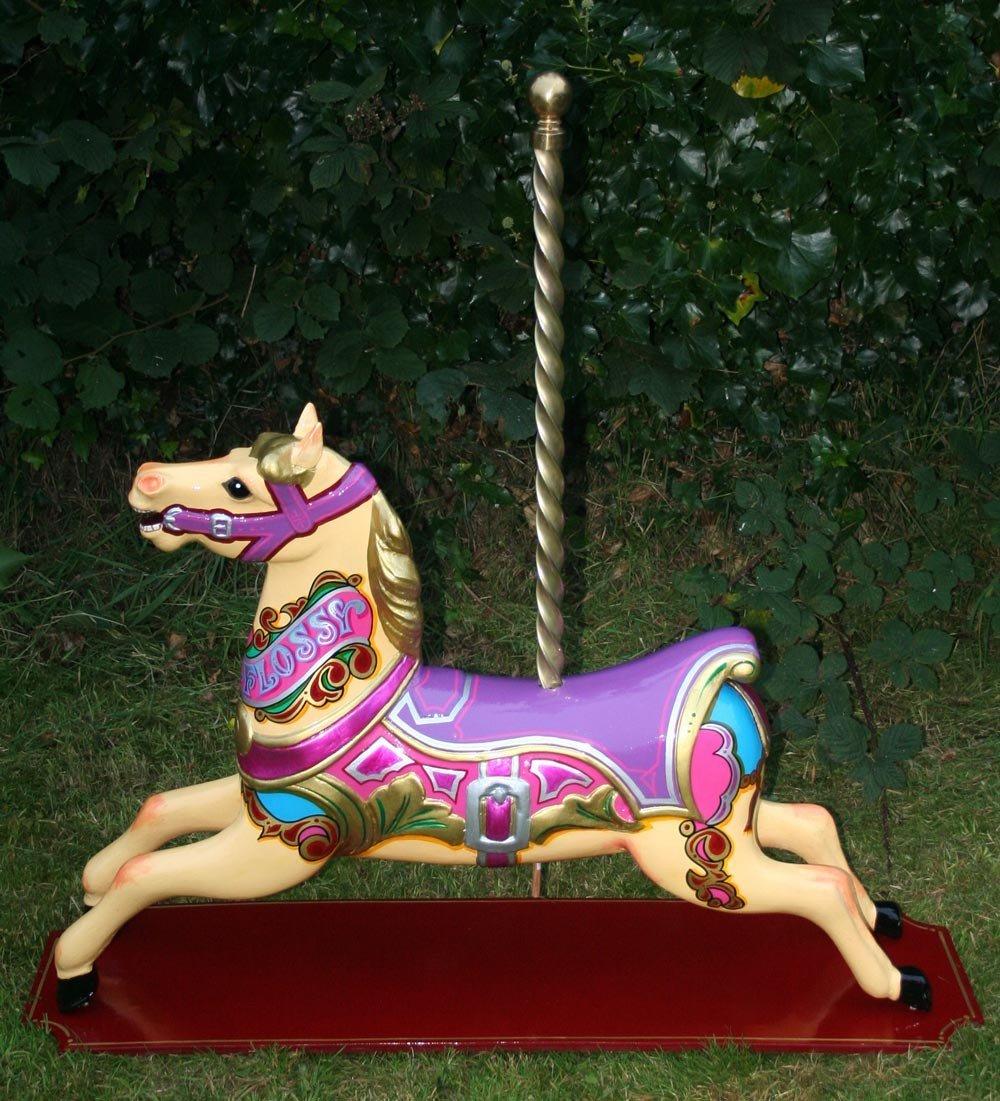 Any top tips you'd recommend to those considering hiring funfair attractions?
Make sure you check the company you want to hire from are not using stock photos of attractions that can be just swiped from other websites; any company worth their salt will have photo' of their attractions from varying angles and in differing settings.
Ensure that the hire company has sufficient and current public liability insurance. Whilst you're checking this information out, you should also query if any electrical attractions such as 'Illuminated Love Letters' are PAT tested and if you're hiring actual fairground rides, make sure they possess a current & valid ADIPS test certificate. If the hire company can send you over a Risk Assessment, that's a good bonus. It goes without saying when hiring funfair foods, the bare minimum requirements the company should possess are Basic Hygiene 1 & 2 Certificate, and if possible, a Council Hygiene Certificate.
When making any payment for hire attractions you're about to book over the internet, do be financially savvy. If the company tells you they can only accept a PayPal payment using family, friends and gifts, then they are shirking their responsibility to keep you, the customer, safe.  Make certain the company uses a range of flexible payment options you can feel comfortable with.
Make certain your hire company are regularly available to cover any queries you may have. At any point throughout the hire process, if you find a company who aren't answering your emails within a week of your query, then move along to another company who really are interested in you and what your dream wedding should be like.