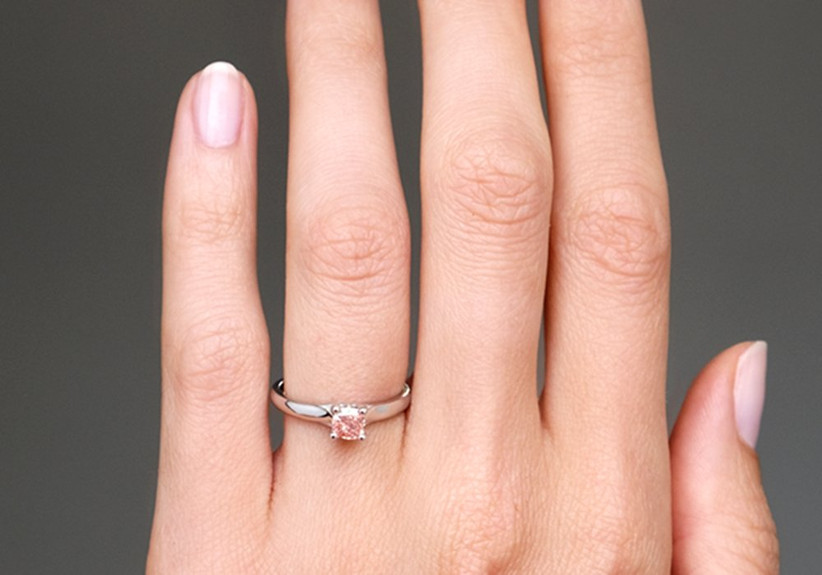 Diamonds first appeared in engagement rings way back in 1477 when Archduke Maximilian of Austria proposed to Mary of Burgundy, and while many trends have been and gone since then, diamonds are still the most popular engagement ring stones today.
Even though our tastes may not have changed, we've certainly become more conscious of where our diamonds come from and the impact of their popularity. These days, more and more couples are looking to get all the sparkle without any of the conflict, or the carbon footprint, that often comes with mined gems.
Luckily, Carat* London have launched a collection of Gentle Diamonds that are more sustainable, affordable and 100% conflict-free. Gentle Diamonds have the same physical, atomic and elemental properties as mined diamonds and they also possess some of nature's own fingerprints, with each one having their own unique imperfections and birthmarks. So you can have the one-off diamond you've always dreamed of, totally guilt-free.
If you're feeling tempted by a Gentle Diamond (or several!) of your own, check out our top pick of the very best Carat* London engagement ring designs. Happy shopping!
1. Juliet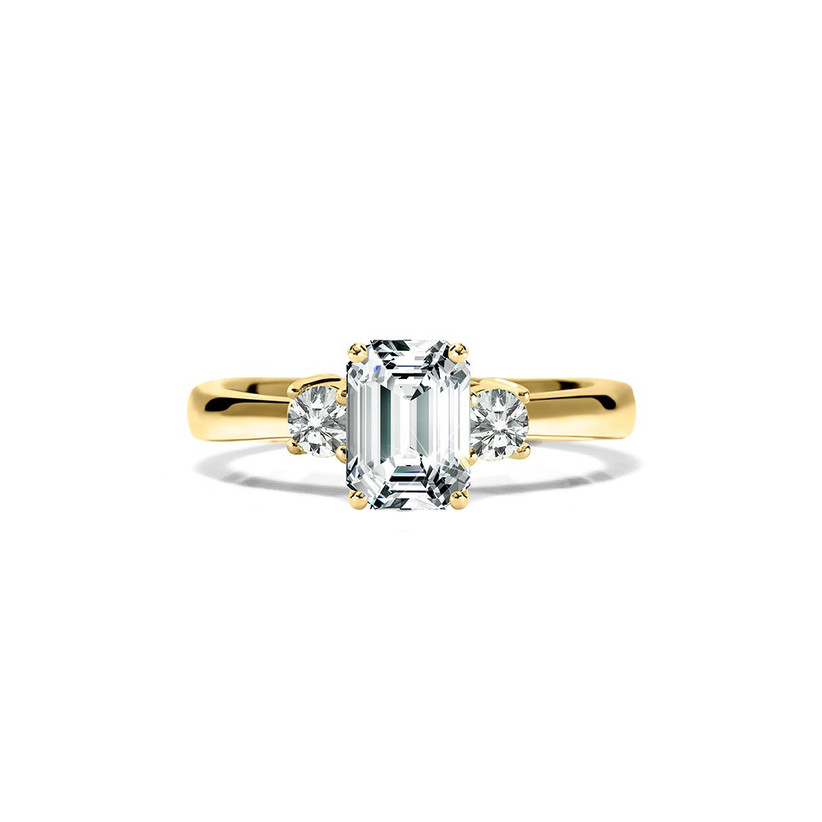 Ever since Meghan Markle first proudly flashed her three-stone engagement ring in 2017, many brides-to-be have lusted after a triple stone ring of their own.
Juliet offers a modern take on the design thanks to the central emerald-cut stone that gives a thoroughly 2020 vibe to the piece. Available in 18k yellow, white or rose gold there's plenty of opportunity to personalise this ring and make it perfect for you or your partner!
2. Elizabeth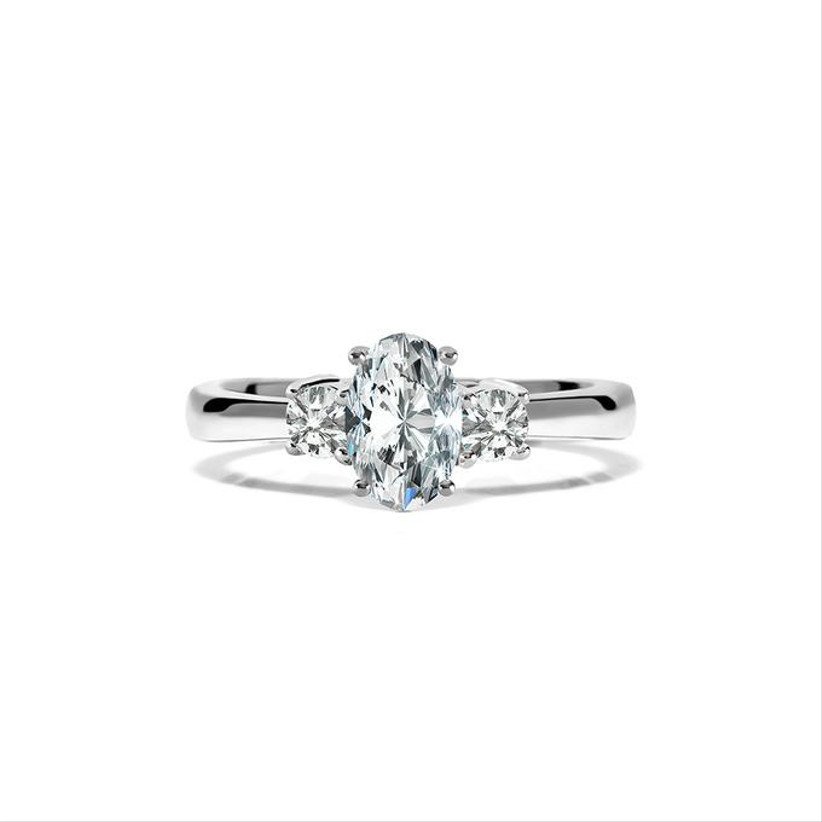 Another three-stone design that we absolutely cannot resist, the Elizabeth ring has a classic feel that will appeal to traditional brides-to-be with a love of bling.
Just like the other setting designs on our list, you can choose your own diamonds, making shopping at Carat* London a super-personal experience.
3. Nadia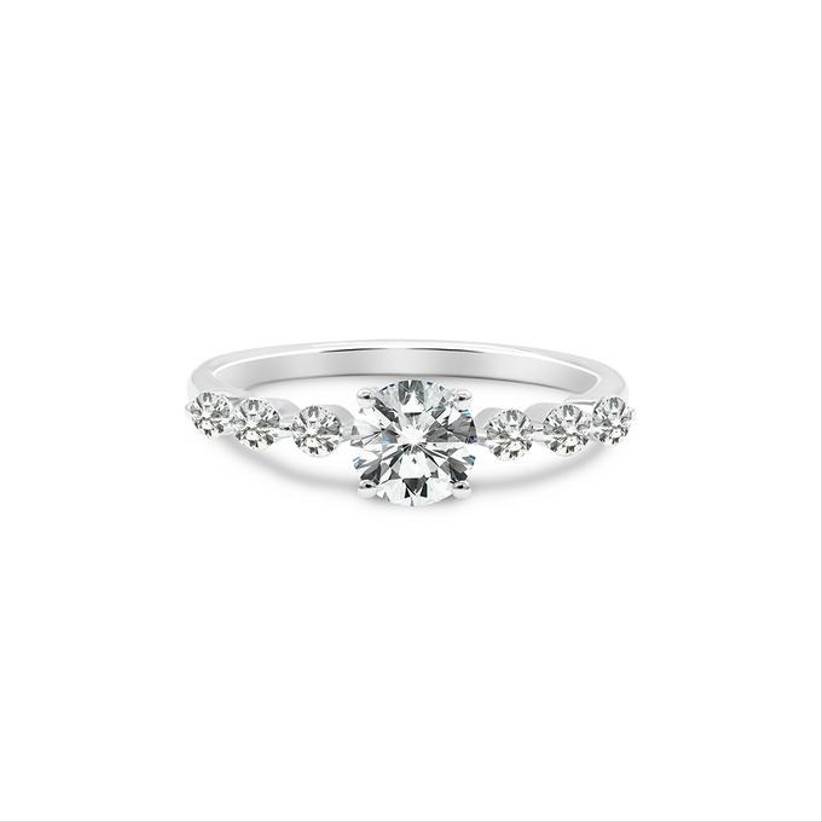 The stunning Nadia ring features three sparkling diamonds on either side of the main round stone, giving a super-sparkly finish that diamond-lovers will adore.
The smaller stones give a subtly dazzling look that will catch the light and draw the eye to the exquisite design. Purchase it in 18k white gold for an icy look or go for on-trend rose gold for a more modern feel.
4. Evelyn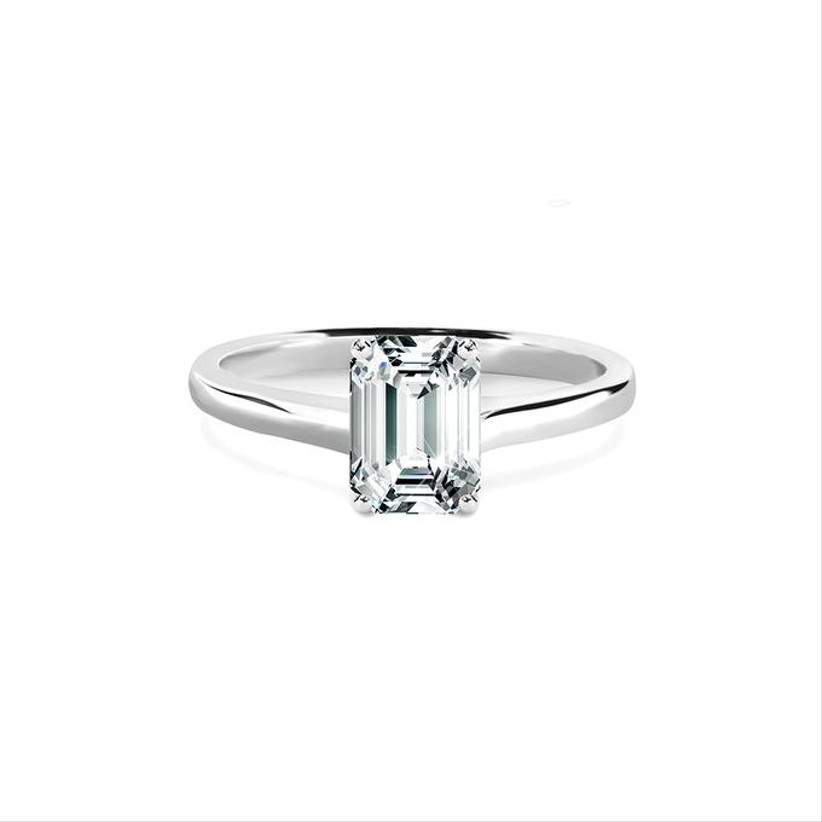 If you or your partner love simple or fuss-free designs, then you'll want to check out the modern and sophisticated Evelyn ring.
This solitaire ring puts your emerald-cut diamond centre stage with no distractions to take away from the beauty of the unique stone you have chosen. Plus, the four-claw setting really allows the stone to shine and catch the light at all angles.
5. Isabella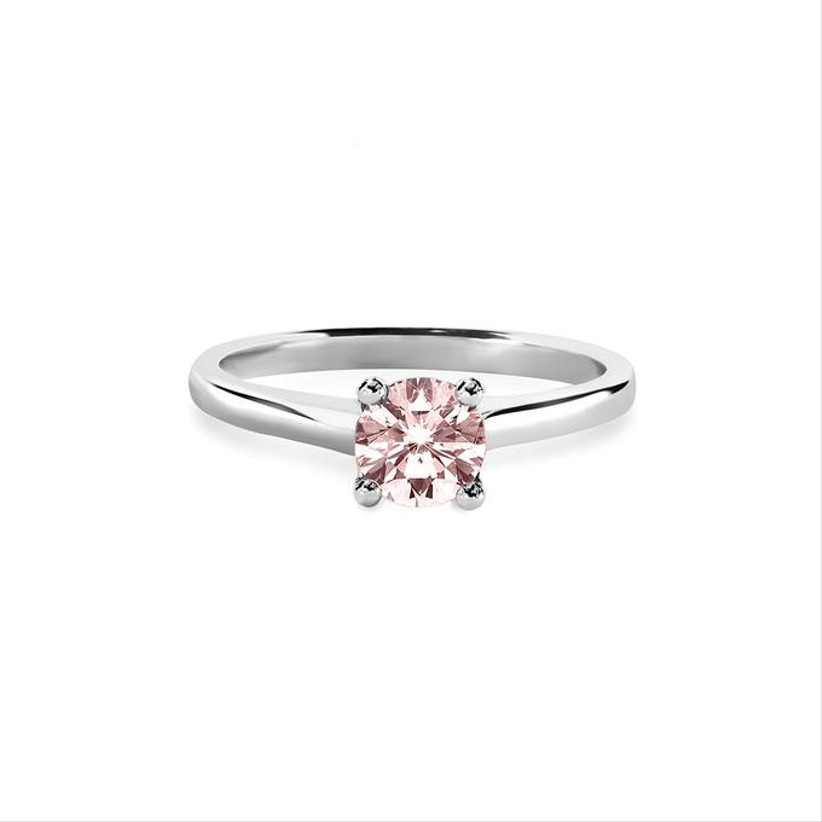 A fancy coloured stone is the perfect choice for someone who loves the idea of a diamond but doesn't shy away from eschewing tradition. From the ready-to-wear collection, Isabella is a 0.45 carat, cushion-cut pink diamond solitaire.
Available in 18k white gold, we'd choose this sparkler for a thoroughly modern bride with a seriously girlie side.
6. Florence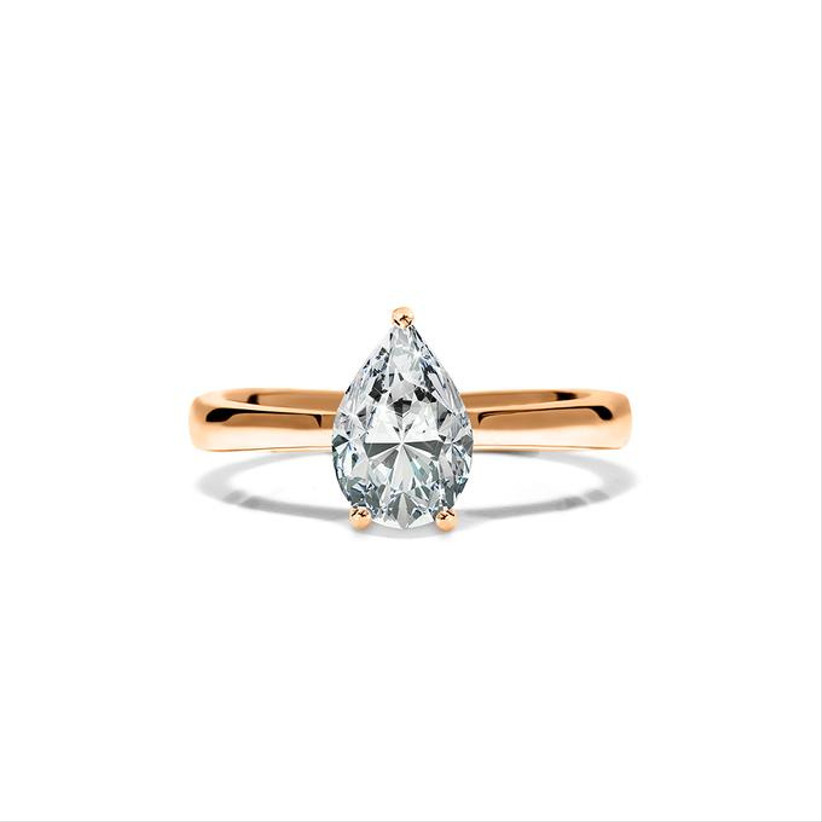 Sophisticated and glamorous, this pear-shaped diamond ring is a timeless beauty that will look just as gorgeous in 30 years as it does on the day you first slip it on your finger.
Florence is a classic design that will suit traditional brides-to-be with elegant style. Available in 18k white, yellow and rose gold, we'd definitely struggle to pick a metal!
7. Adina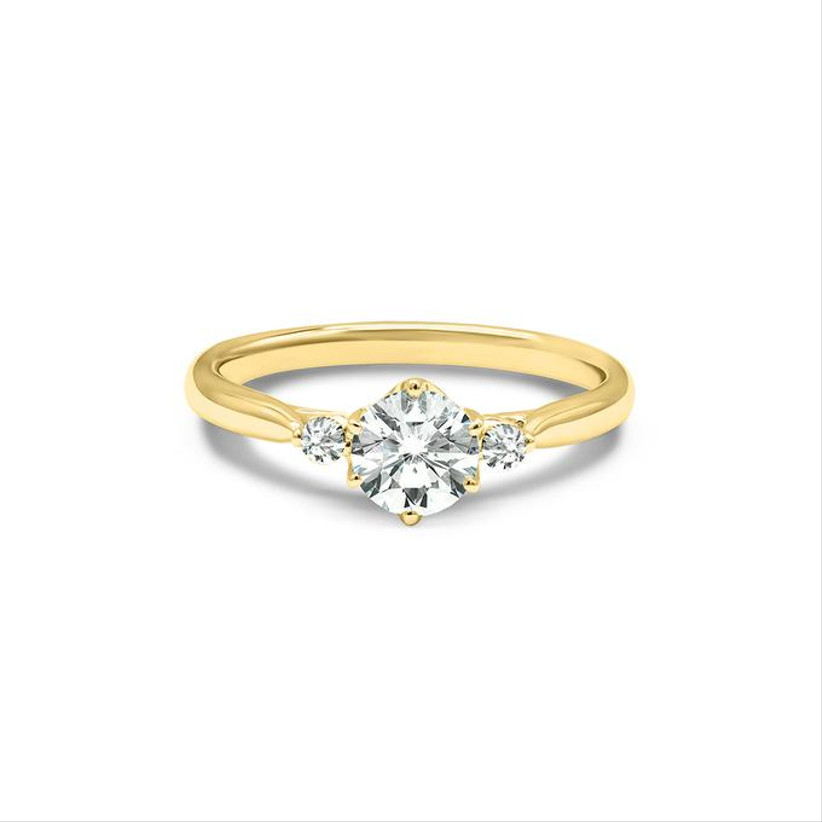 Two delicate diamonds frame the centre stone in the elegant Adina design. A brilliant-cut round diamond of your choosing will sit in this dainty setting that will truly allow the beauty of the stone to shine.
Held in a modern, six-claw setting this ring perfectly combines traditional style with modern vibes.
8. Bianca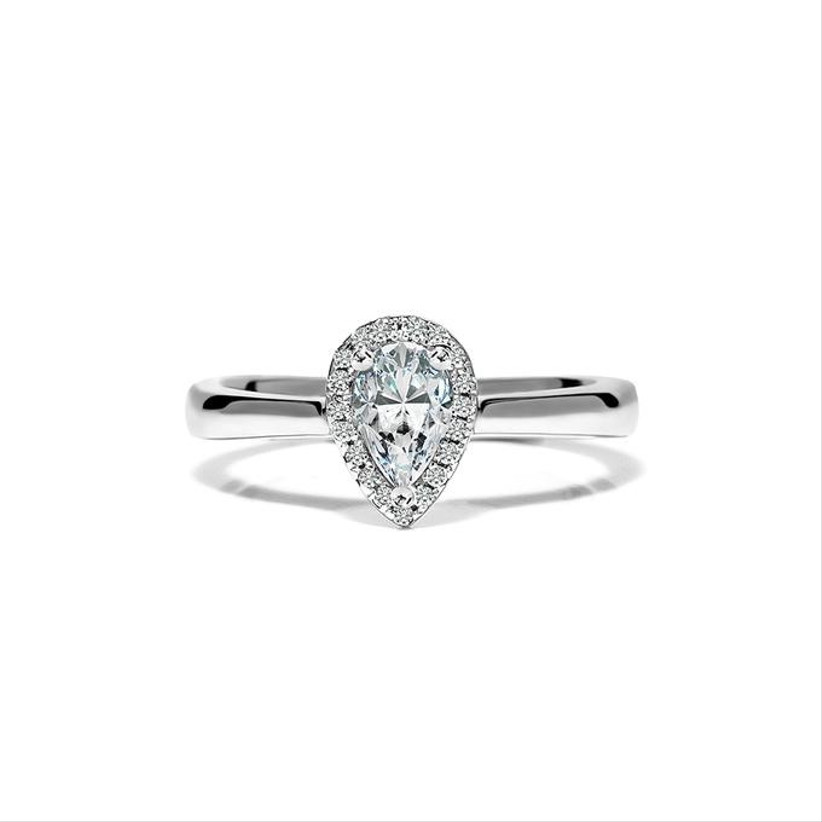 If you love a pear-shaped stone but want to add some extra bling then Bianca is the ring for you. Filled with sparkle and fire this eye-catching ring will draw the attention of many admirers.
Thanks to the delicate diamond halo setting, this ring gives the impression of a much larger centre stone giving you more bling for your buck.
9. Ada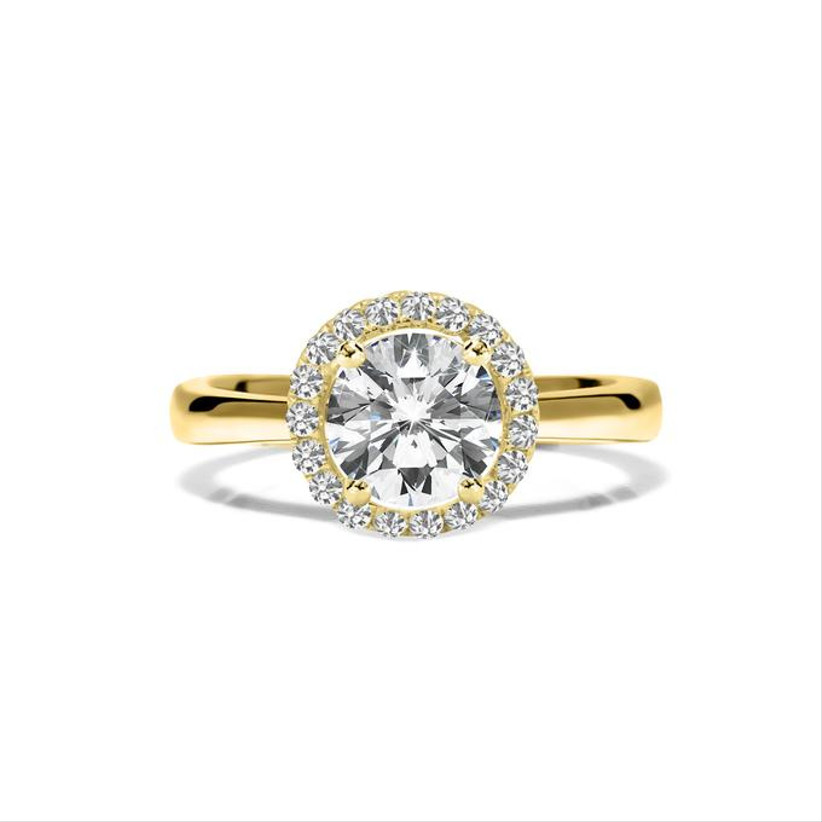 The round centre stone and halo setting give Ada an Art Deco feel that vintage-loving brides will love. The round diamonds at the edge also add an extra dose of sparkle, perfect for bling-loving brides-to-be.
This ring is also available in 18k yellow, white and rose gold but we think we'd stick with yellow gold for that vintage vibe.
10. Charlotte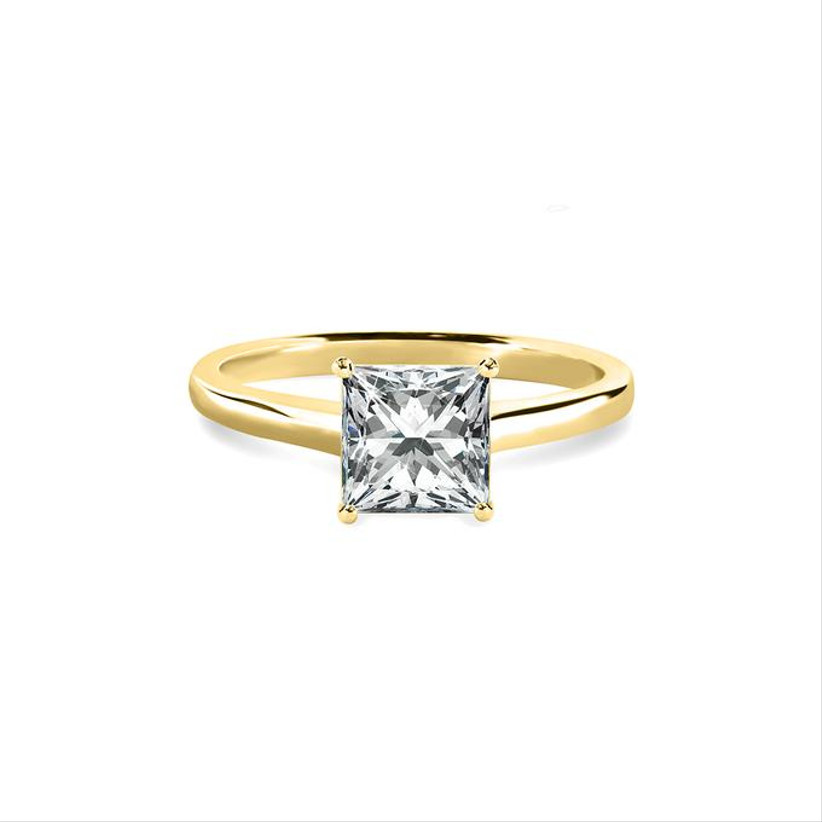 If it's elegant simplicity that you're looking for then you really can't go wrong with Charlotte. The four-claw setting and plain band really allow the square-cut diamond to shine.
Go for white gold for an icy look that will bring out the white of the diamond, yellow gold for a classic look or rose gold for modern styling.
Fancy seeing the diamonds in person? Us too! Book your appointment here and discover the ready-to-wear collection here.