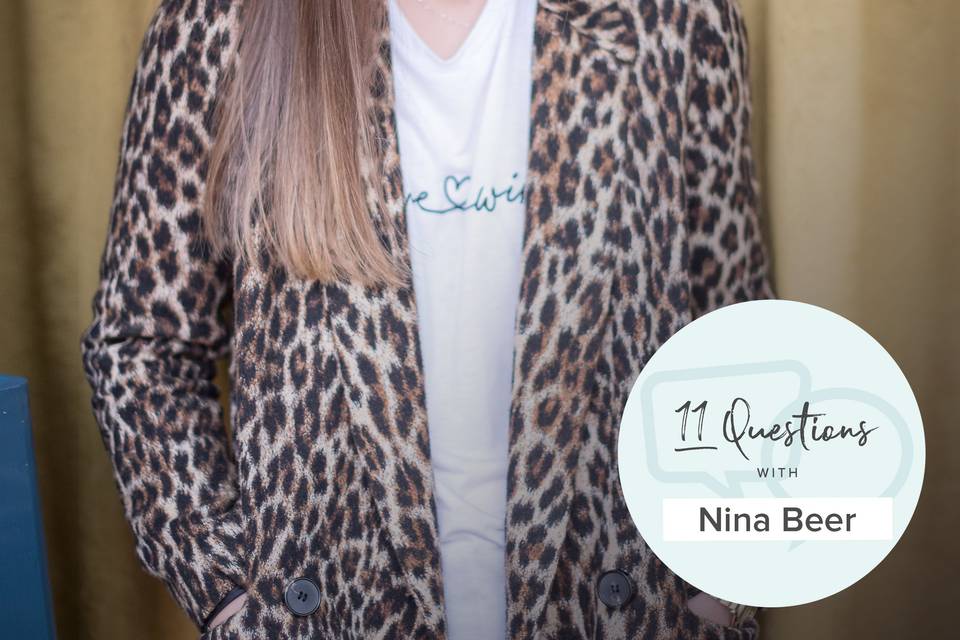 On-the-day wedding coordinator Nina Beer has been working in events since 2003. After experiencing events as an organiser, a consultant, host and guest, and getting married herself, she noticed a gap in the market for someone to help on the day to ensure the clients' vision is executed perfectly. Positioning herself as your 'event best friend', Nina started Occasion Queens, an on-the-day coordination service for weddings and events.
Nina is also an integral part of the UK Weddings Taskforce, where she liaises with Government alongside other key Taskforce members on behalf of the wedding industry - you may recognise her as the person who helped to decipher all the Covid guidelines on Instagram! Nina truly is the 'Queen of the Clipboard', so we asked her 11 questions about her business, her inspiration and what she's learned over the past 18 months...
1. How Did You Get Started in the Wedding Industry?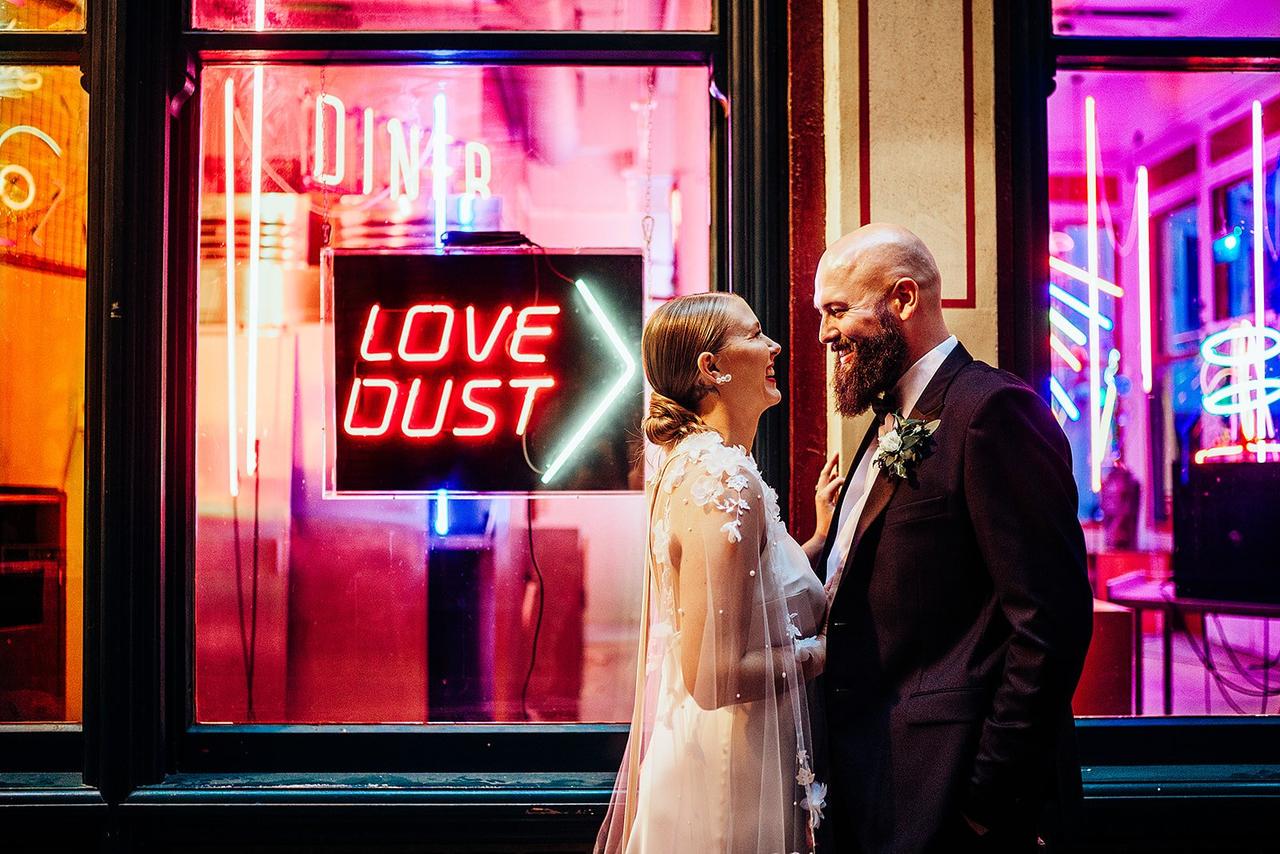 I am such a cliché when it comes to this! I have been in the events industry for 18 years and when I was planning my wedding I realised that there was a gap in the market.
I needed someone to help me execute what I had planned. I didn't need partial planning, or full planning, I just wanted someone who could come in on the day and deliver what I had planned. I couldn't find it anywhere!
I wanted an event best friend, someone who was detached enough from the day, who I could trust and knew would be able to ensure it was perfect and deal with any issues that arise. That gave me the idea of OQ, a company that purely specialises in On The Day Coordination.
2. What Does Your Typical Working Day Involve?
Ah, that varies depending on whether I am at my desk or at a wedding! A typical desk day normally involves a lot of Zooms with industry colleagues and couples, catching up on couples' emails, replying to enquiries and basically getting that inbox down to a more manageable size that allows me to sleep at night!
What it never consists of and really should is things like blogging and social media! One day they will create more hours in a day right?!
If it is a wedding day then it has to start with a coconut vanilla latte from Costa en-route to the venue, arriving and saying hi to the couple if they are on site, getting my bearings, and then it is go go go; unpacking all the décor to set up, coordinating suppliers, managing the schedule, dealing with any last minute issues, getting the couple down the aisle on time, making sure everyone has a drink in their hand, hot food on their plate and a smile on their face!
I normally finish just after the first dance at which point expect a big hug goodbye, a few too many emotions and a drive home where I debrief in my head with how well everything went.
3. What is it that You Love About Working in Weddings?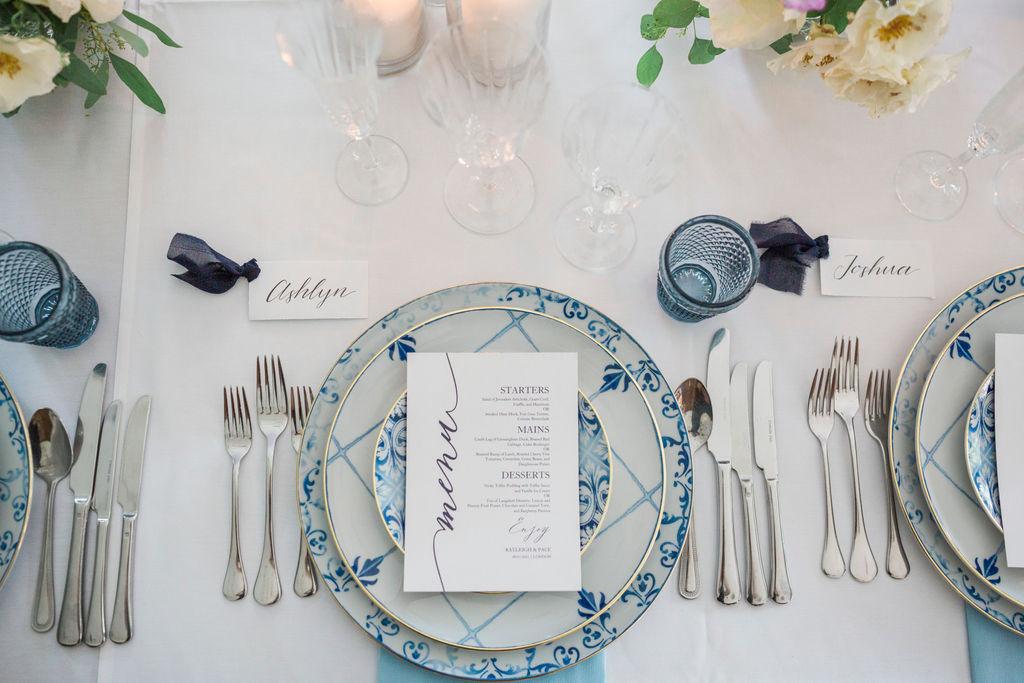 The sense of satisfaction you get from knowing that you have helped two people have a day that has made incredible memories that will last a lifetime. That my support, inside knowledge and guidance has allowed them to relax, enjoy every moment and become united as a couple.
4. What Do You Find Most Challenging in Your Work?
Am I allowed to say bridesmaids?! Not all the time, of course, but occasionally they aren't always a massive fan of us as they become very protective of the bride or groom, and rightly so!
Sometimes, they don't really like to be told what they have to do and when by someone they don't even know, haven't met before and don't really know what their remit is.
Nine times out of 10 they love us though, as they know we are there to help them make everything perfect.
5. What Did the Coronavirus Pandemic Teach You About Your Business?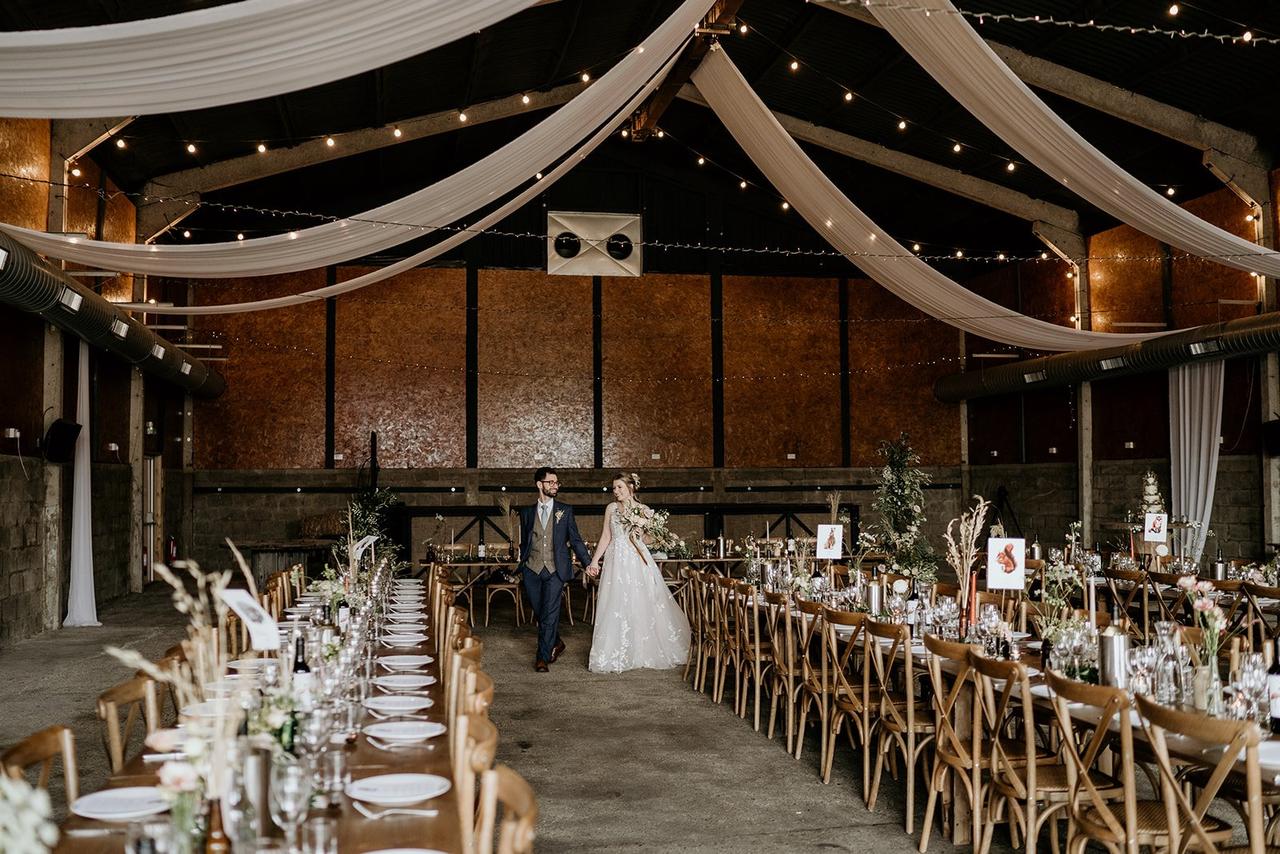 I worked hard over the pandemic to support and represent our industry and couples to the Government, and continue to do so via the UK Weddings Taskforce.
Doing this incredibly important work taught me how varied, rich and culturally diverse our couples and industry are. I realised that my business had to stop and learn about these beliefs, cultures and religions to fully cater for all couples wishing to get married.
I strongly believe that everyone deserves a stress-free wedding day and therefore, I have to be able to support every couple. This work is on-going, continuous and absolutely making me a better person because of it.
6. What is Your Advice for Someone Who Wants to Work in Your Field in the Wedding Industry?
Find your niche. What makes you unique that people will want to book you? What isn't out there already? What can you bring to the industry that no one else is. It is a bit of a crowded market so do your research and know what you are up against first!
7. Which Wedding Professionals Inspire You?
The past year or so I have been privileged to work with some truly amazing people. Sarah Haywood inspires me, to hear how her business has grown is truly aspirational.
McQueens Flowers do incredible work within the community, prioritise being sustainable and have strong morals when looking after their team.
8. What Current Wedding Trend Do You Want to See More Of?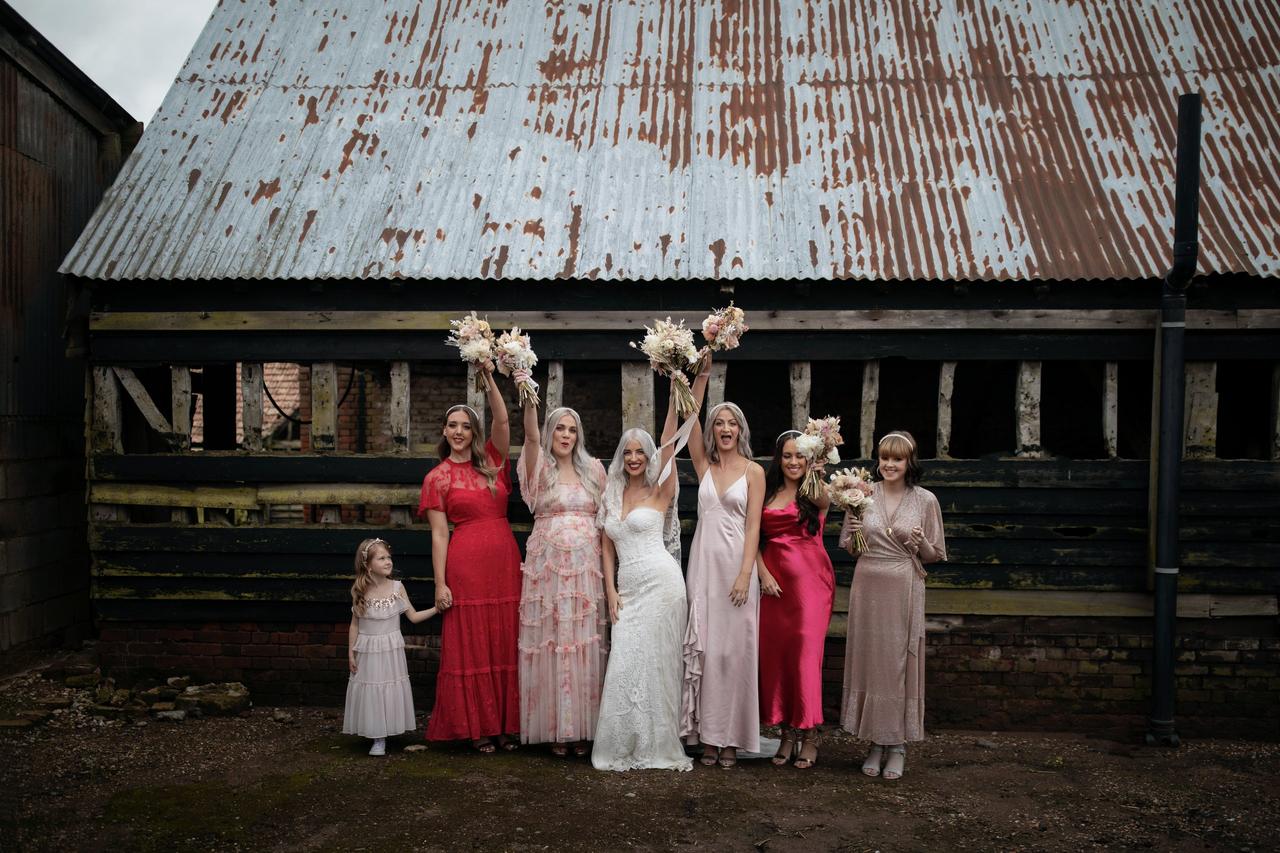 Whatever the couple wants, I don't mind! So long as the wedding is what makes their wedding dreams come true then that is the trend I want to see.
I don't have a style, we don't work on particular weddings, we do it all. So I just want to see beautiful weddings with happy people! (That sounds like a cop out but I promise it's true!)
9. What is Your Favourite Wedding From a Film or TV Programme?
Soz to say - The Wedding Planner. (Again, so cliche! I apologise and hang my head in shame!)
10. What's the One Wedding Tradition You Would Ditch & Why?
Okay, so I initially thought none, this is the one day where you get to do all kinds of things you never normally do so cram them all in, they can be fun, silly, romantic, joyful, hilarious, meaningful...but then I thought again.
First off, speeches, I feel it is now becoming the norm for women to speak as well as men, so I will add to that tradition rather than ditch.
And then I realised there is one massive one that should never exist ever again - RECEIVING LINES! Woah, they are horrid.
They are boring for absolutely every single person. I know us Brits like to queue but you are literally making your guests stand for a very long time to say hello to you for just a few moments.
People, your wedding day is like 12 hours long, you will either get to say hello to everyone in that time or you won't. If you do, you will never feel like you had a proper conversation with them and the 20 seconds of saying hello as part of that line will not make up for it.
DITCH the line! If someone wants to speak to you on your wedding day, they will come and find you, you don't have to find them. (Turns out I feel quite strongly about this!)
11. What's Your Next Ambition for Your Business?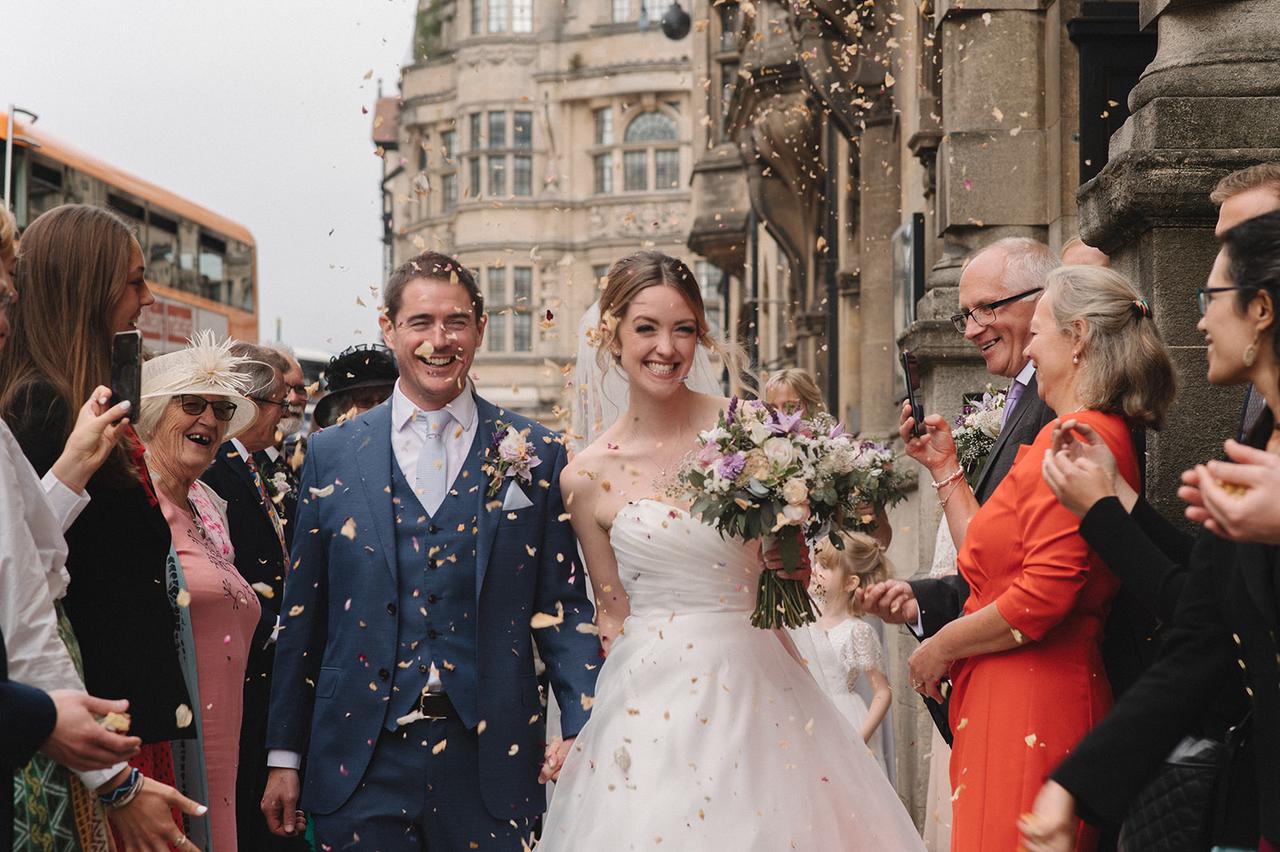 Oh, there are so many plans in the pipeline at the moment for OQ and I am excited to start sharing some of them soon but at the heart of all of them, we continue to support as many people as possible to have a stress-free wedding day, where they make amazing memories in all the right ways.
If you want to find out more about Nina, you can visit her Hitched listing here!