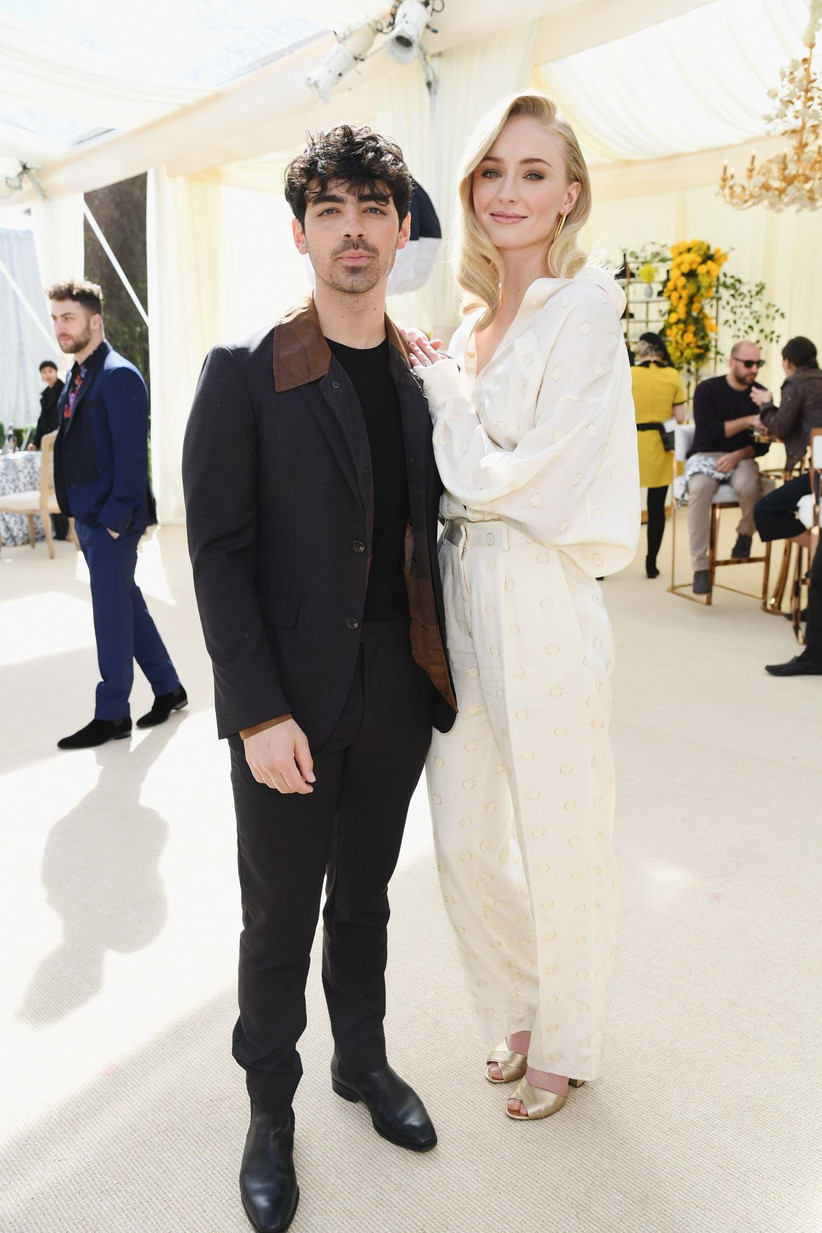 Game of Thrones actress Sophie Turner and singer Joe Jonas tied the knot in a secret Las Vegas wedding ceremony on Wednesday.
The couple headed to A Little White Wedding Chapel with a host of A-list friends after Joe performed at the Billboard Music Awards with his brothers.
The ceremony, which was streamed live on Instagram by musician Diplo, was officiated by an Elvis impersonator.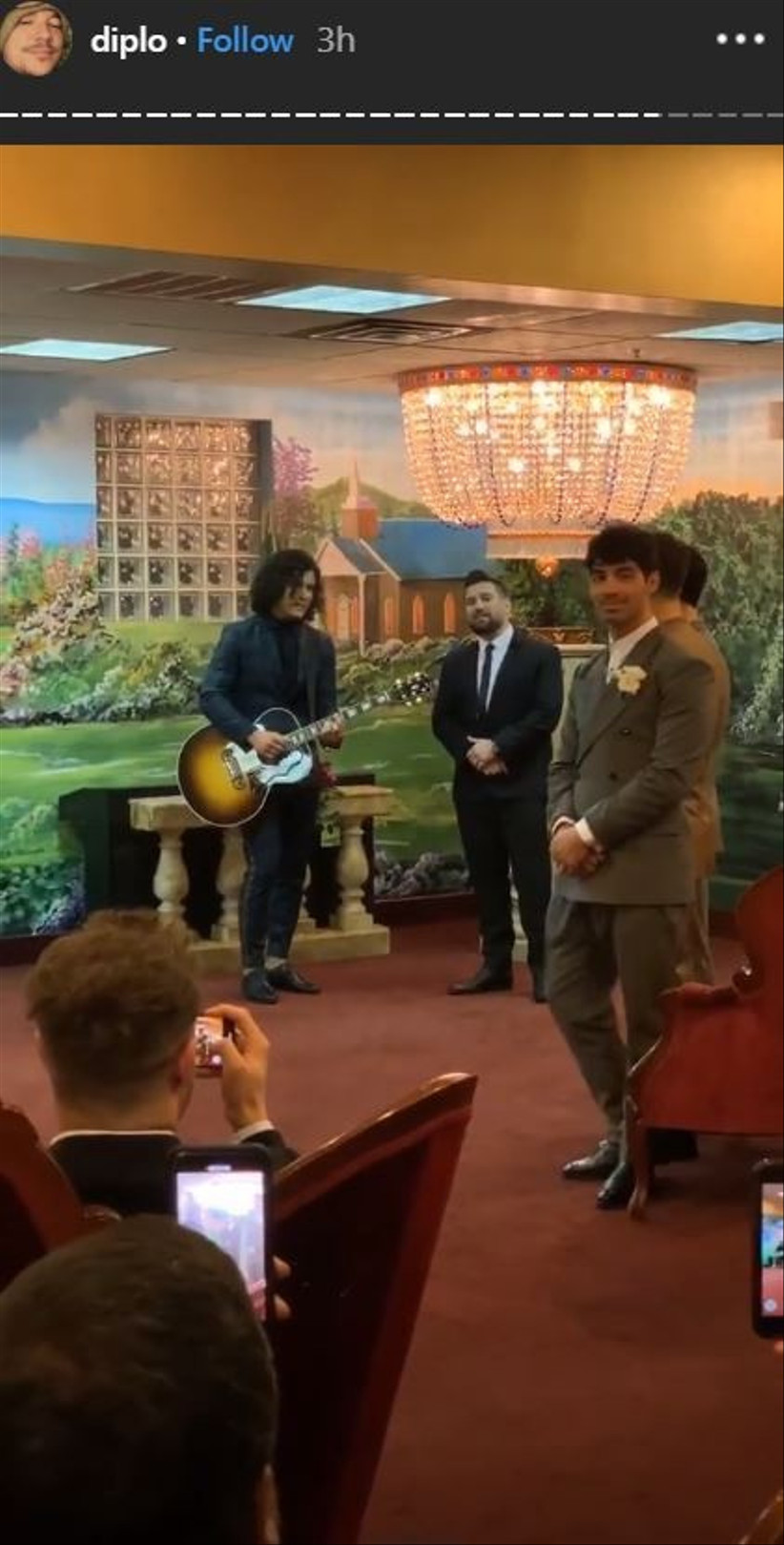 Image: Instagram/@diplo
Joe, 29, was flanked at the altar by his brothers, Nick and Kevin, in matching grey suits.
Their respective wives, Danielle Jonas and Priyanka Chopra, couldn't be seen in the video, but it is reported they were in attendance, alongside A-list stars including musician Khalid.
Sophie, 23, could be seen walking down the aisle in a white silk v-neck cami top and matching trousers, with a veil over her face.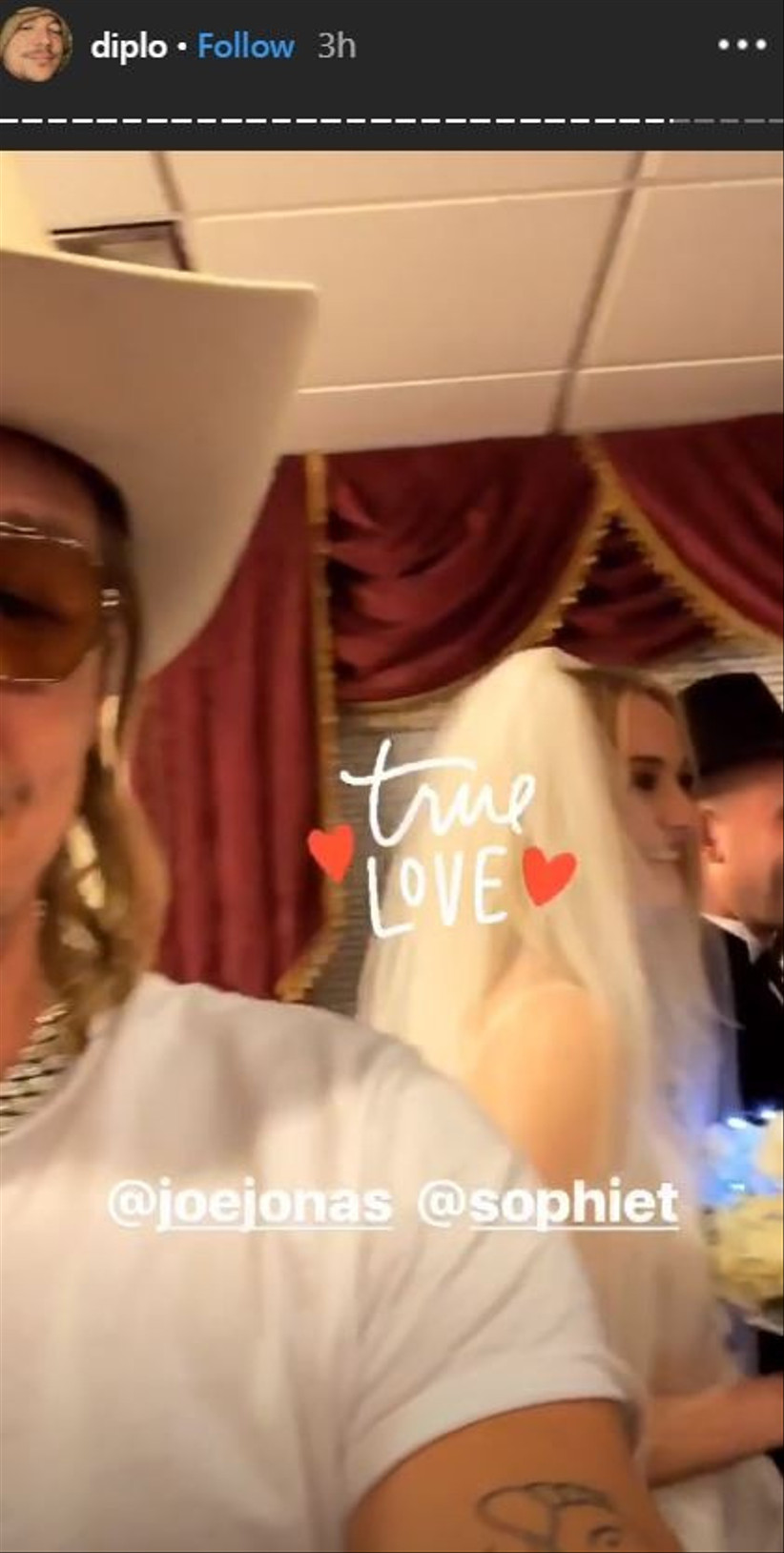 Image: Instagram/@diplo
Duo Dan + Shay could be heard in the background performing an acoustic version of their romantic hit Speechless.
Sophie's Game of Thrones co-star Maisie Williams was supposed to be playing the role of Maid of Honour, but sister-in-law Priyanka reportedly took on the role instead.
In the clip, Sophie makes her vows, saying: "I thee wed…. and I love you… and I thank God He gave me you."
The couple, at Elvis's direction, then repeat in unison: "I promise you, I will never leave you. I will love and trust you all the days of my life."
Sophie and Joe then kissed to whoops and hollers from the crowd.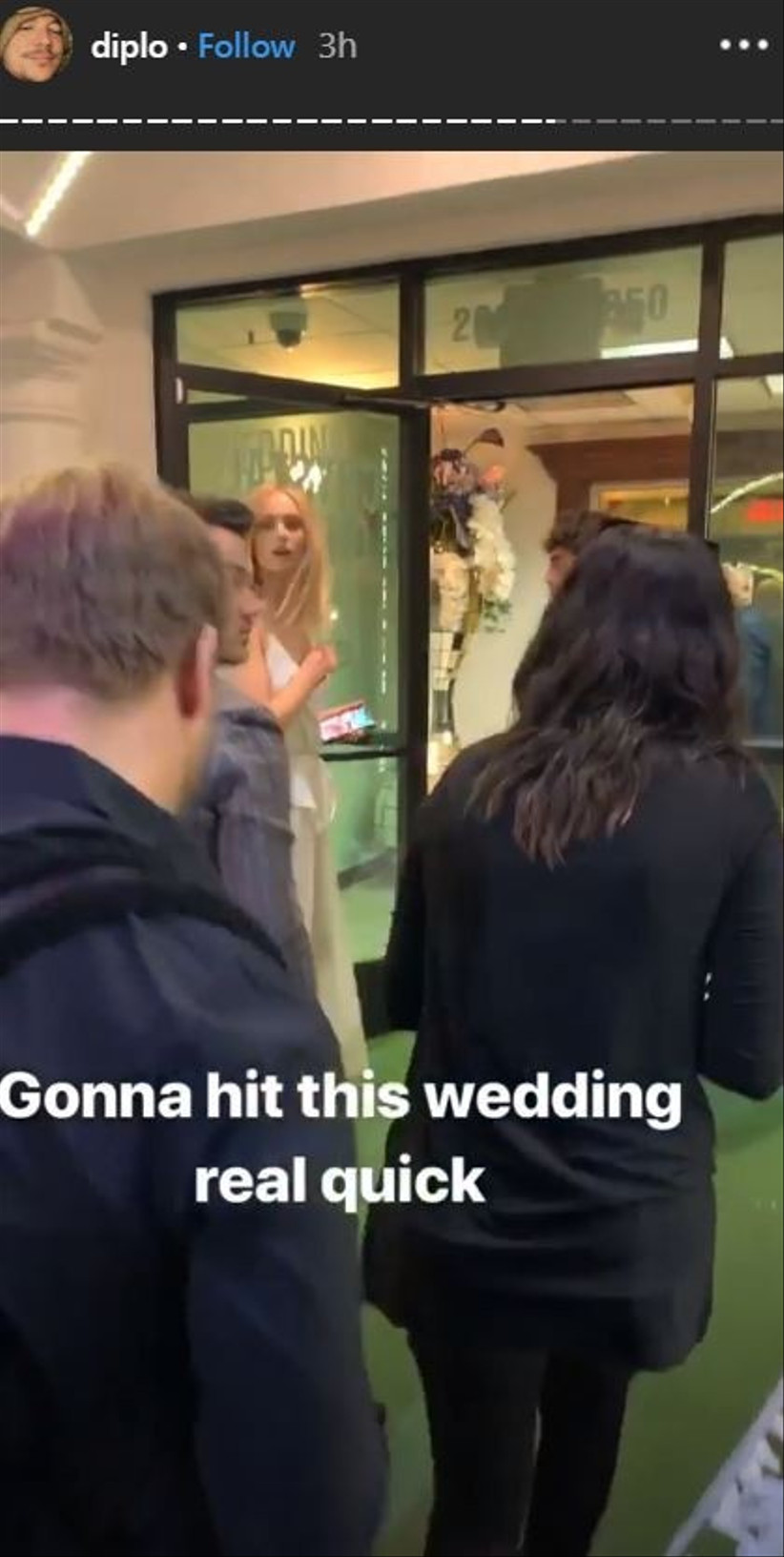 Image: Instagram/@diplo
Another friend later videoed the couple posing for photos on top of a pink Cadillac, before the couple jumped into their hotel's swimming pool still wearing their wedding outfits.
A quickie ceremony in the Chapel D'Amour at A Little White Wedding Chapel costs just $600 (£460). It's expected that they'll have another ceremony for the rest of their friends and family later in year, with reports suggesting it could be in France.
Sophie and Joe became engaged in October 2017 and have repeatedly spoken about wanting a low-key affair compared to the four-day extravaganza in India that was Nick's marriage to Priyanka.
What do you think of their Las Vegas wedding? Would you do it?