Bride Wants Bridesmaid to Wear Coloured Contacts So Their Eyes Don't Clash With Dresses
We have included third party products to help you navigate and enjoy life's biggest moments. Purchases made through links on this page may earn us a commission.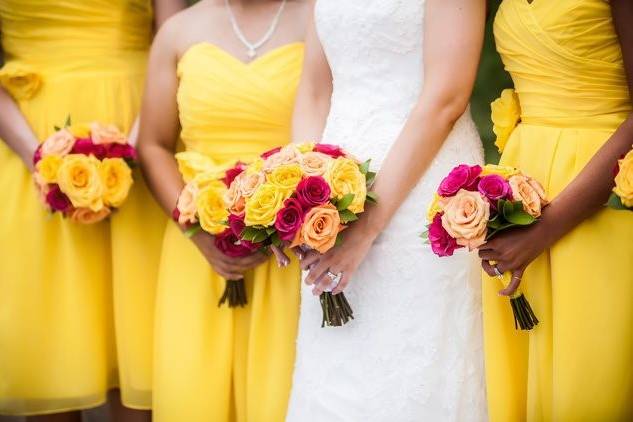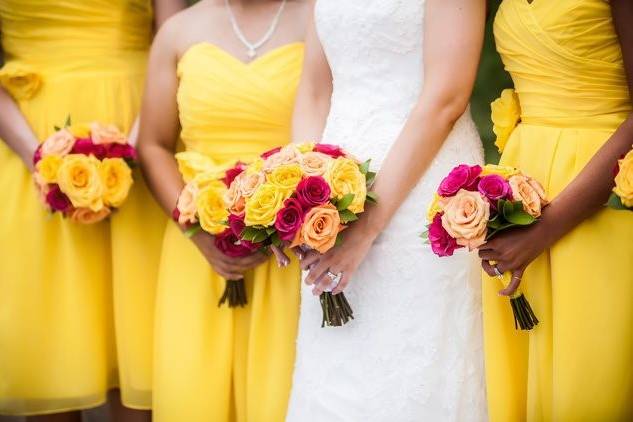 We've heard of plenty of bridezilla stories. Remember the bride who started weekly weigh-ins for her bridesmaids and the one who secretly fattened them up to stay centre of attention.
How about the one who demanded the stag party be cancelled so the groom didn't meet other women or the bride with a weight-based dress code?
But a bride-to-be has just revealed potentially the oddest request of them all.
Taking to a Facebook group, the bride asked for advice on whether it would be OK to ask her bridesmaid to change their eye colour for her wedding day so they don't clash with her colour scheme.
While we accept your palette is important to the aesthetic of your wedding, we haven't yet heard of anyone asking their friends to cover up a physical part of their body just for coordination!
It's not all bad – she did say she'd pay for the contacts and let them choose any colour they wanted, except blue.
"How over the top is it to buy my blue eyed bridesmaids colour contacts?" she asked.
"I'm offering to let them select any other colour, even a rich amber brown like mine (I'm not afraid of being overshadowed!!)
"I just think blue eyes would clash, since one of the wedding colours is chartreuse."
Image: Facebook
The bride-to-be also shared a picture of a potential outfit she was going to have the bridesmaids in: a strapless neon yellowy-green dress.
Most people in the Facebook thread quickly took our bride down a notch for her question, explaining that coloured contacts are known to irritate the eye.
Contacts are also quite uncomfortable if you're not used to wearing them.
The main issue for commenters was her choice of dress colour, with bright yellow being notorious for clashing with most things.
What do you think of her request? A step too far or something a good bridesmaid should be willing to do? Let us know in the comments!