Wandsworth, South West London
View map
Visit website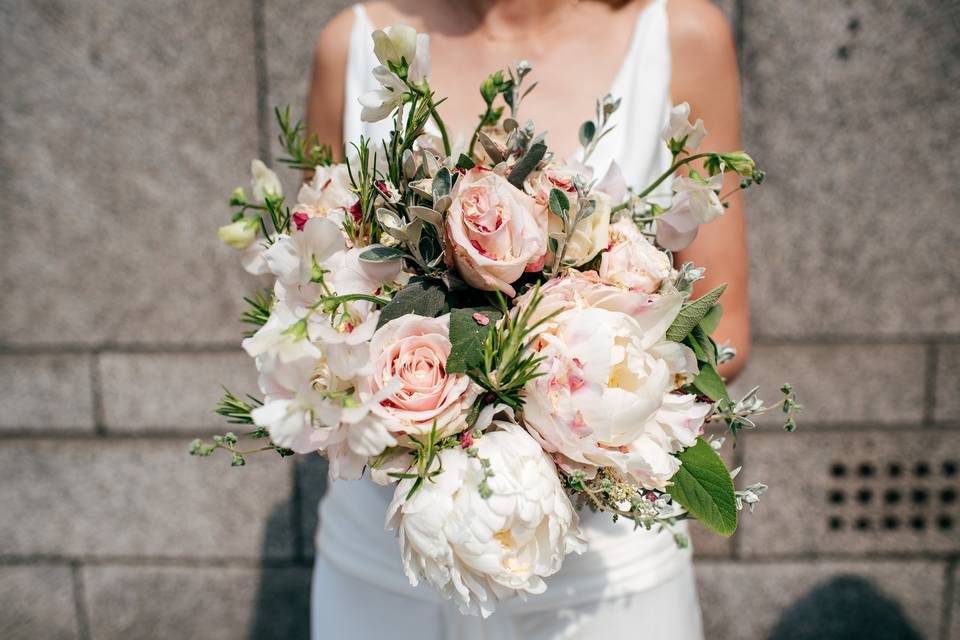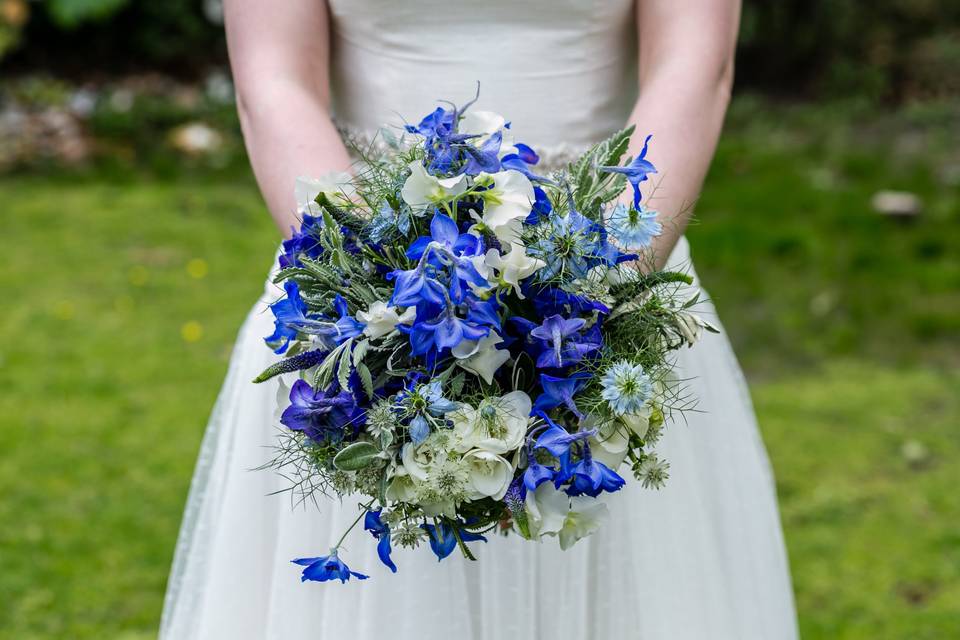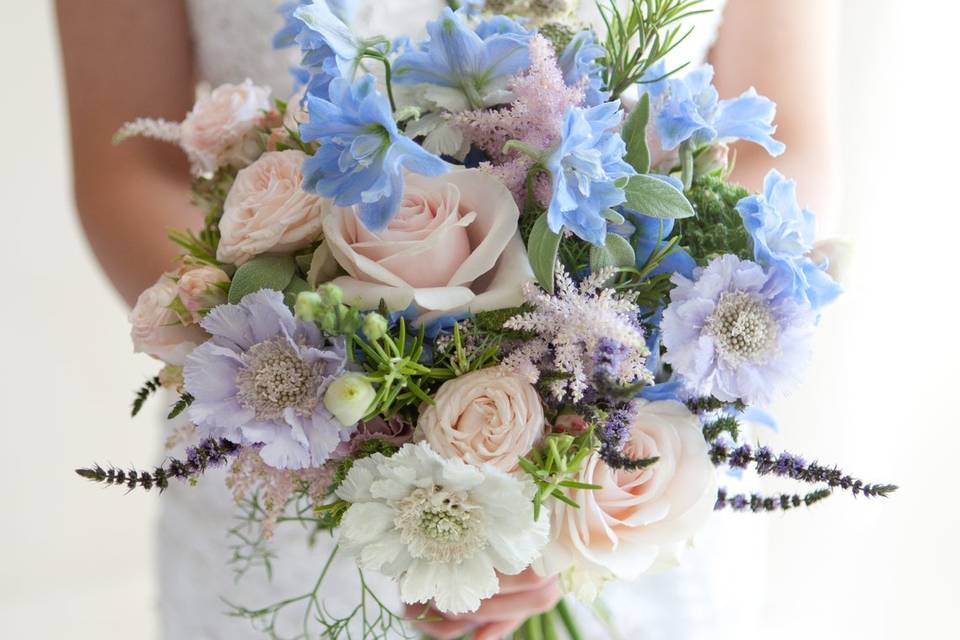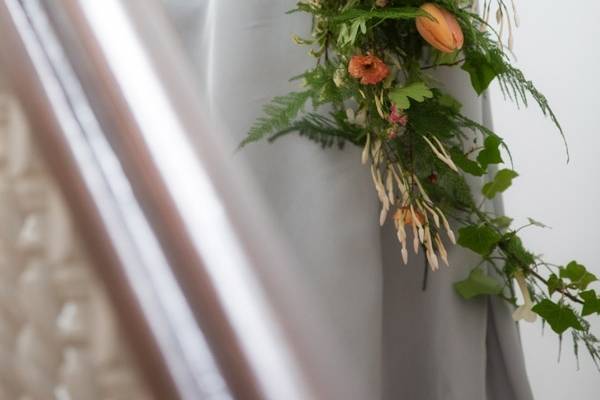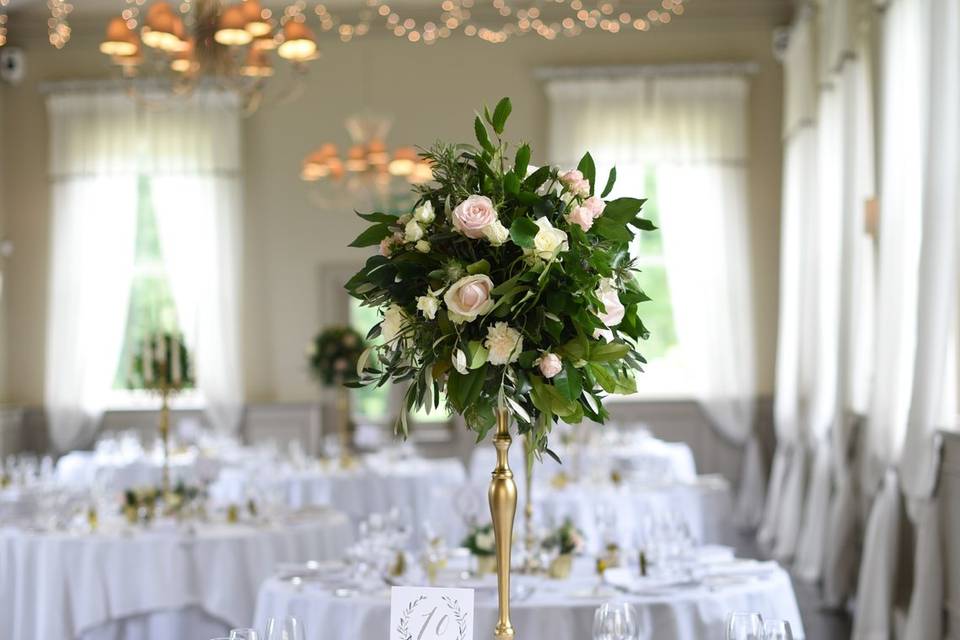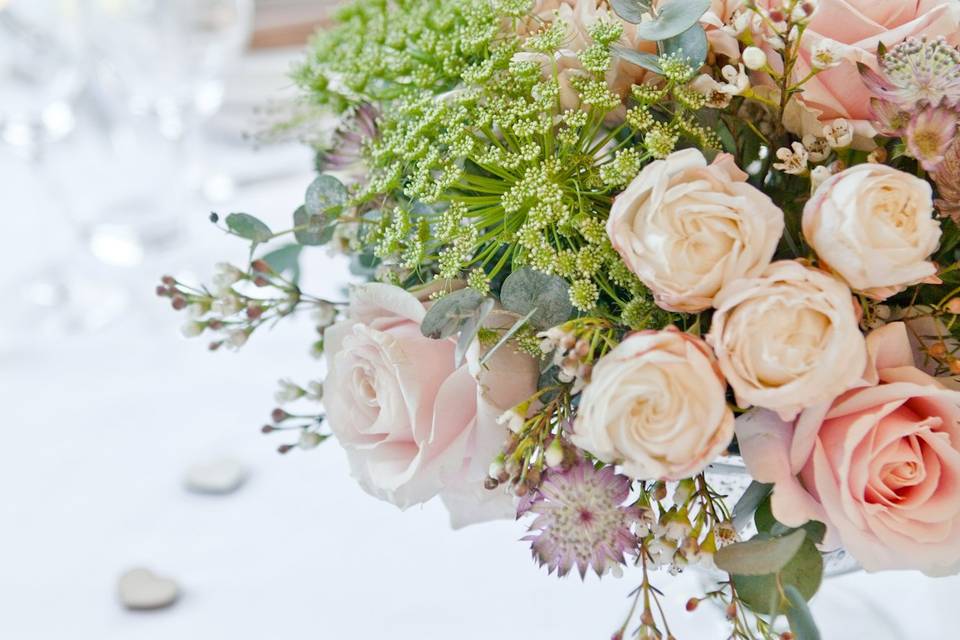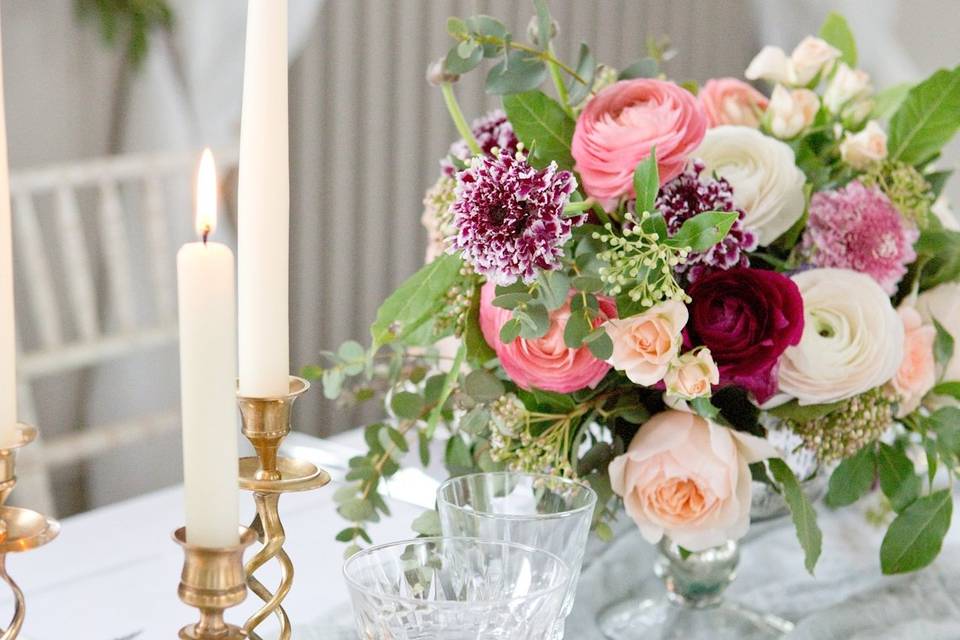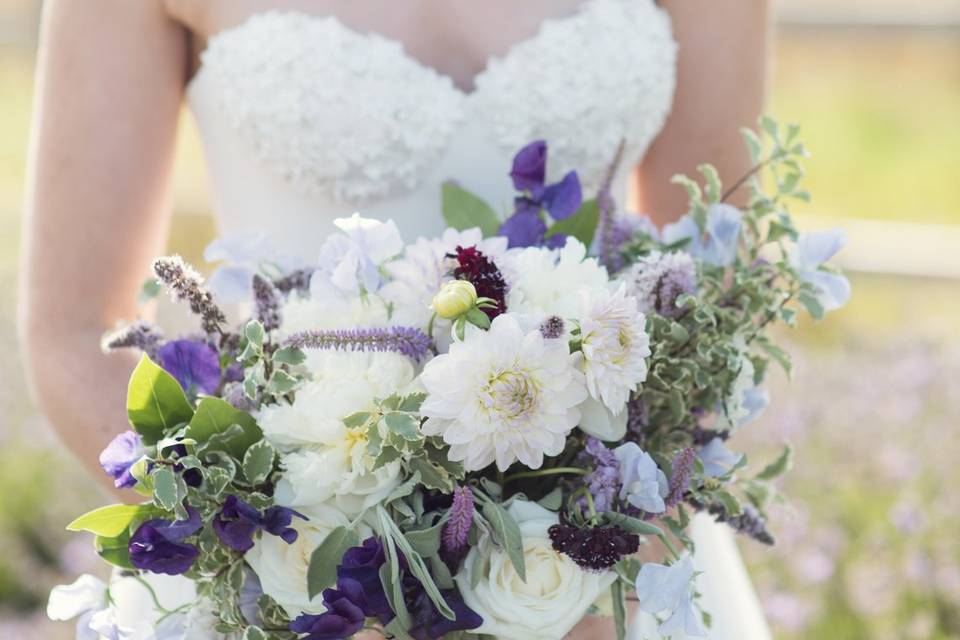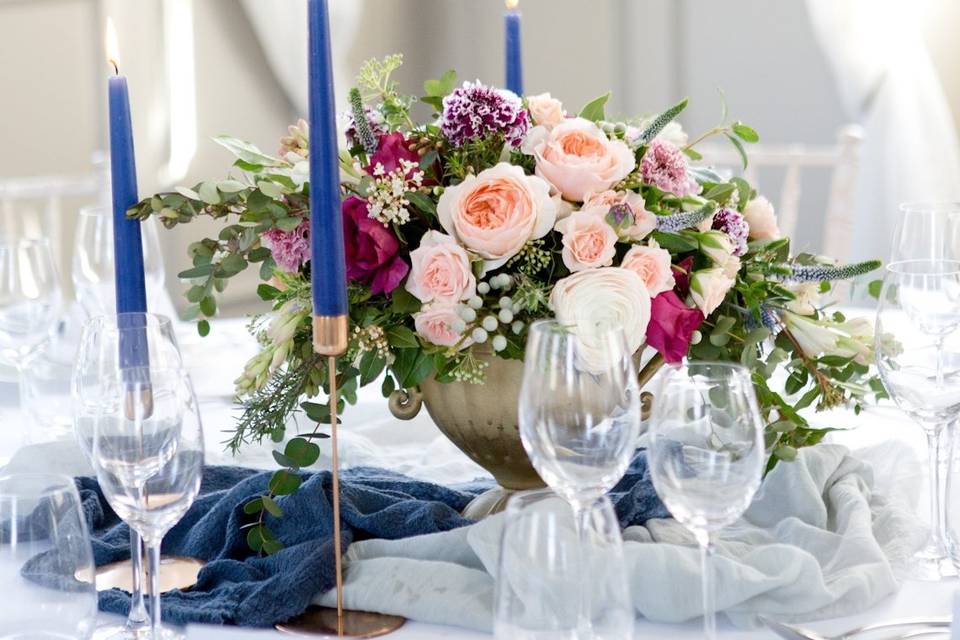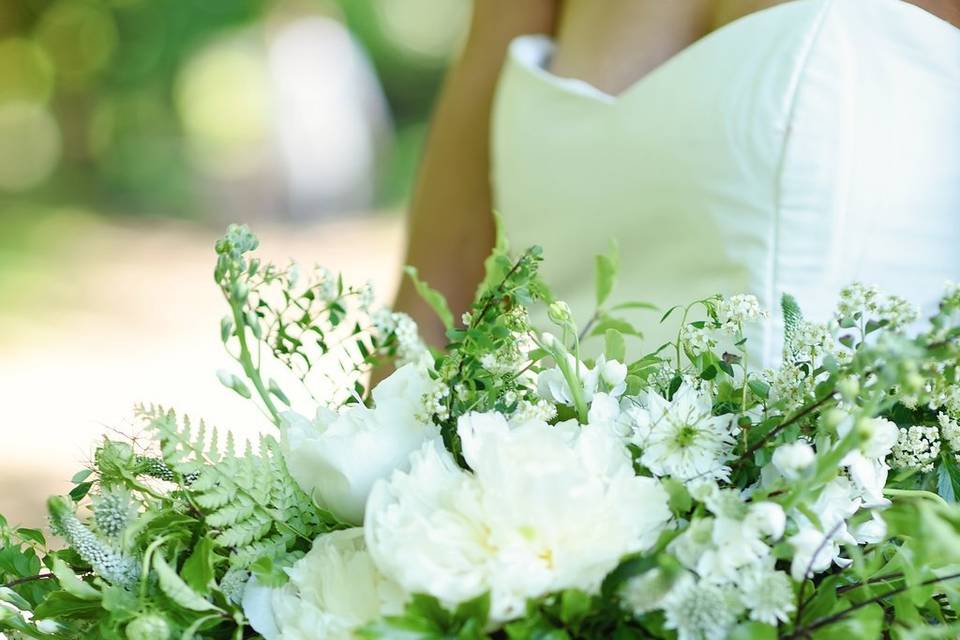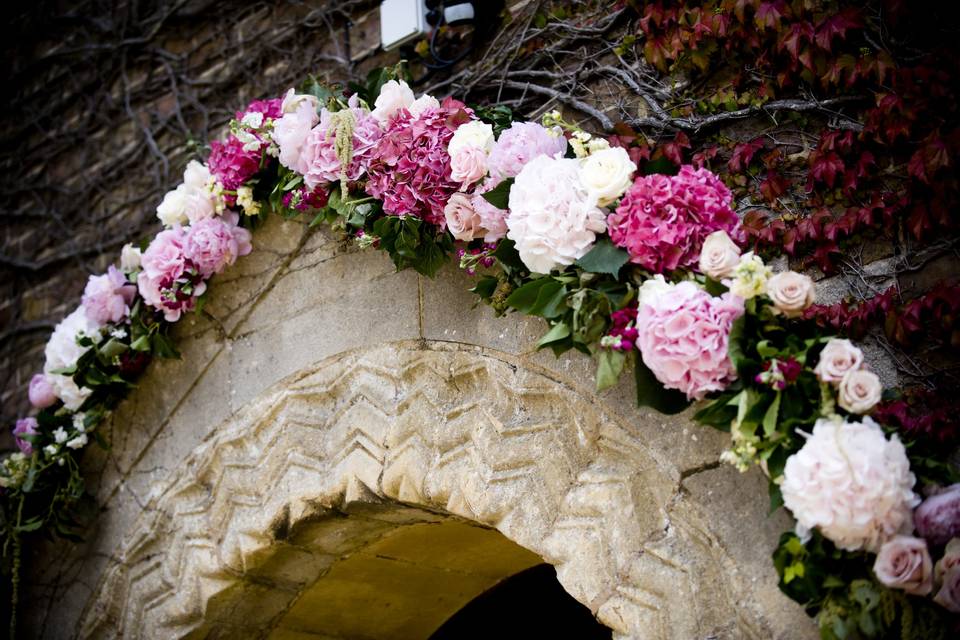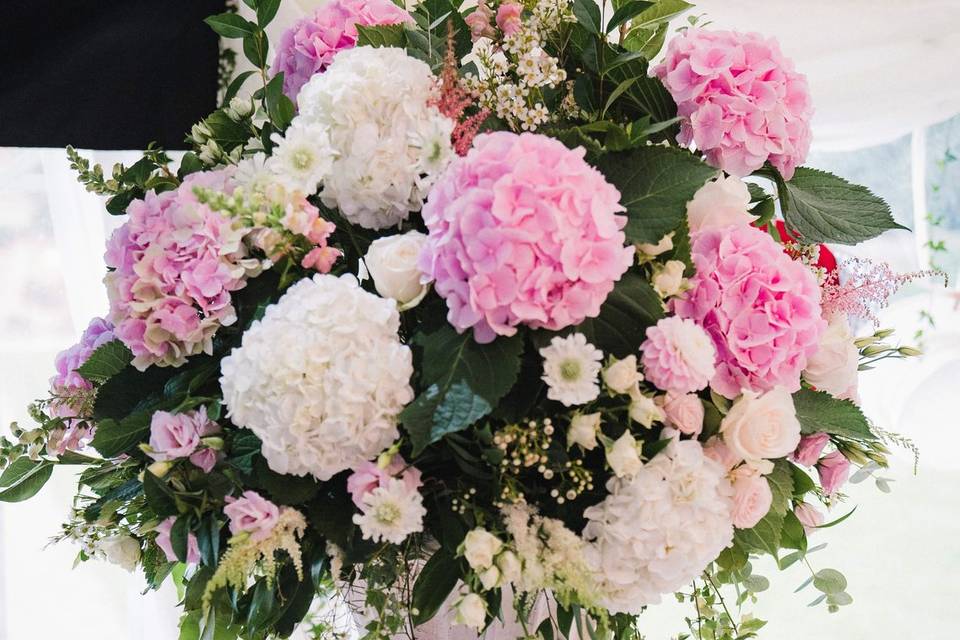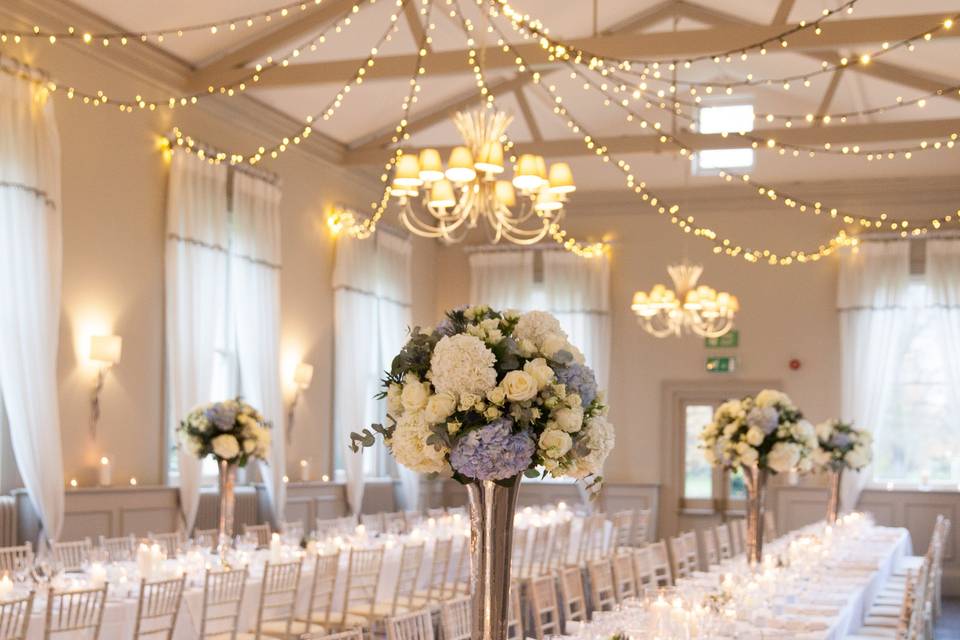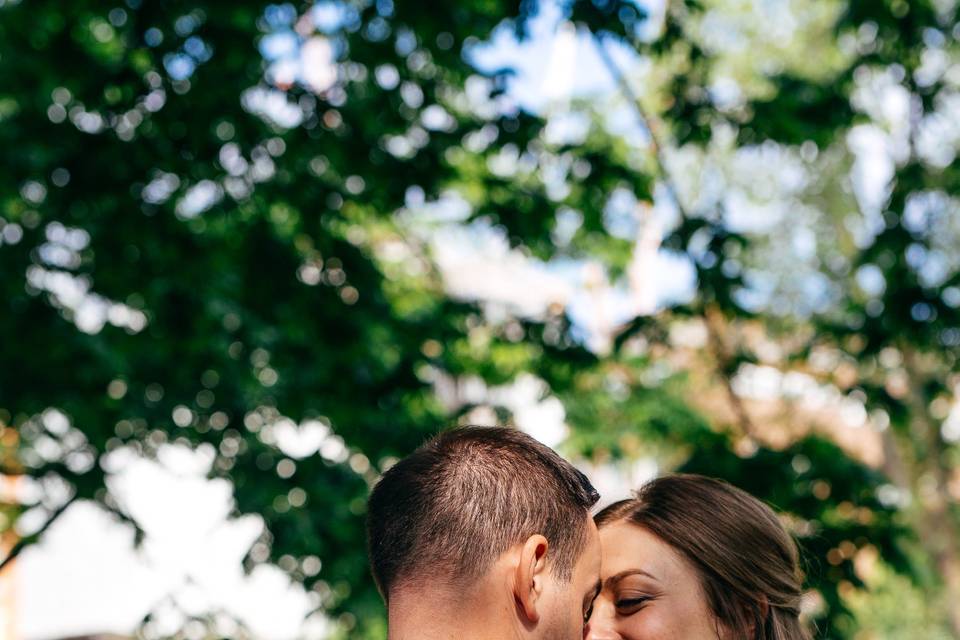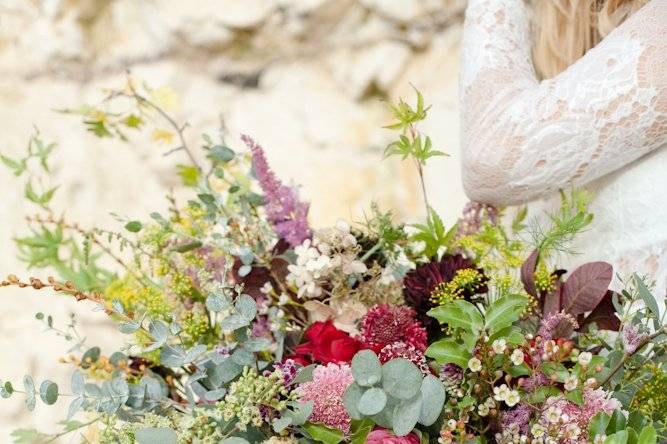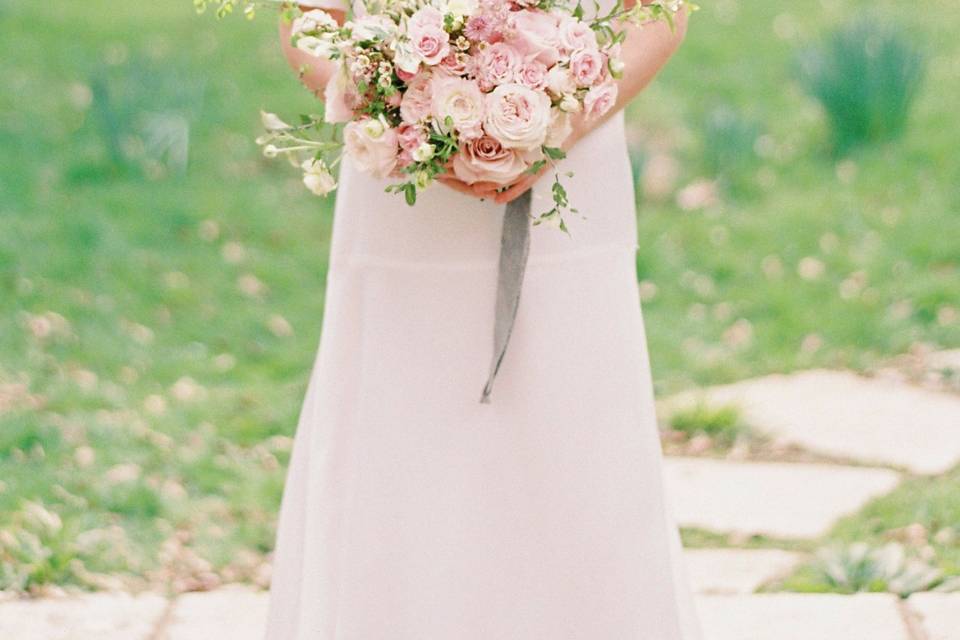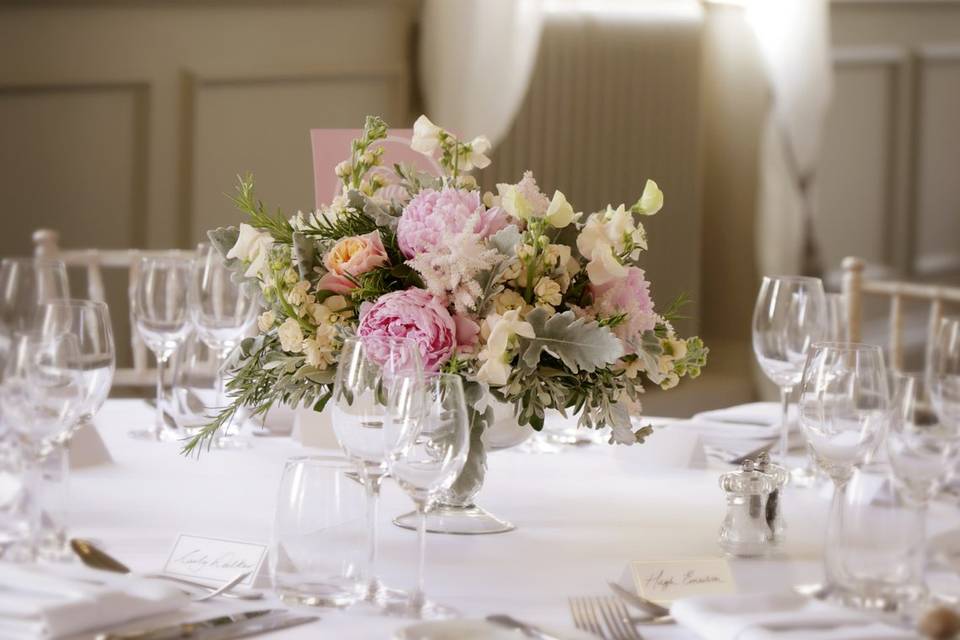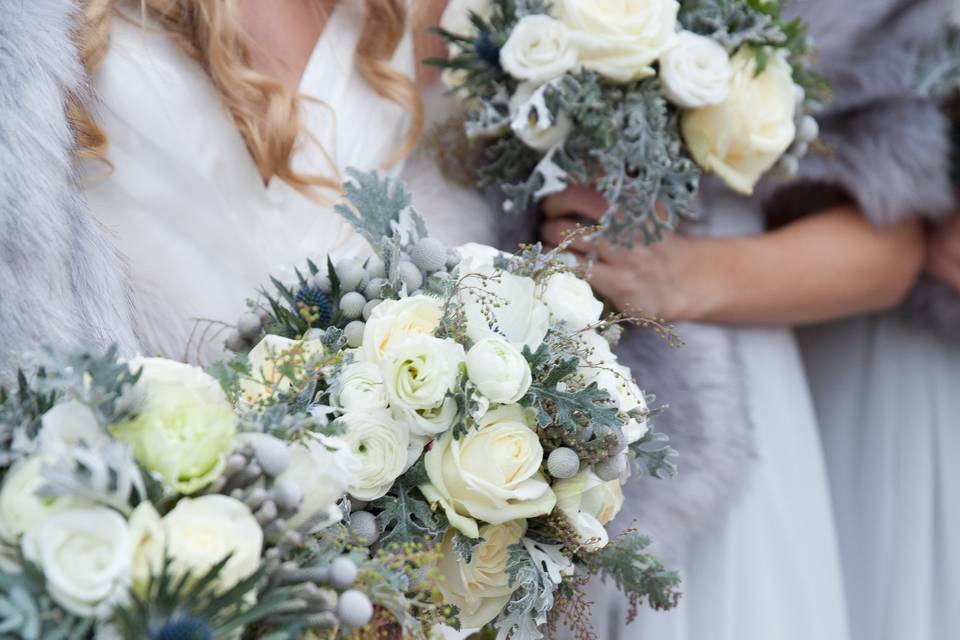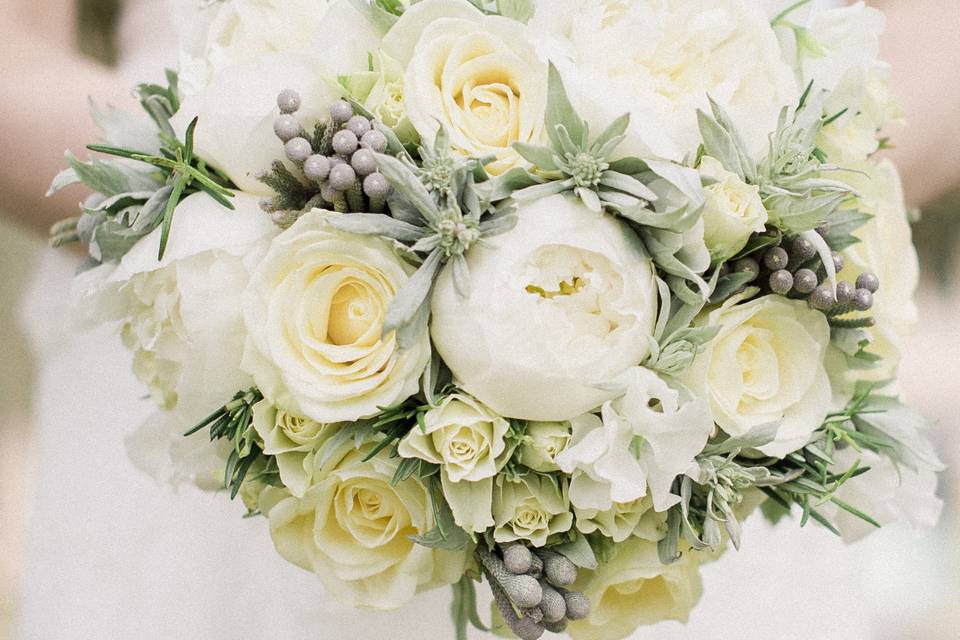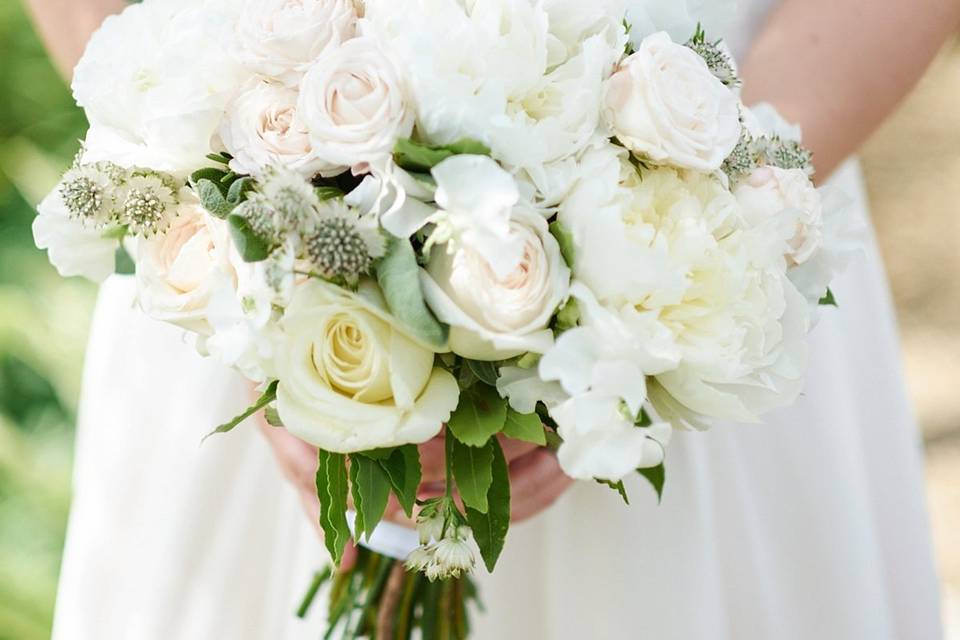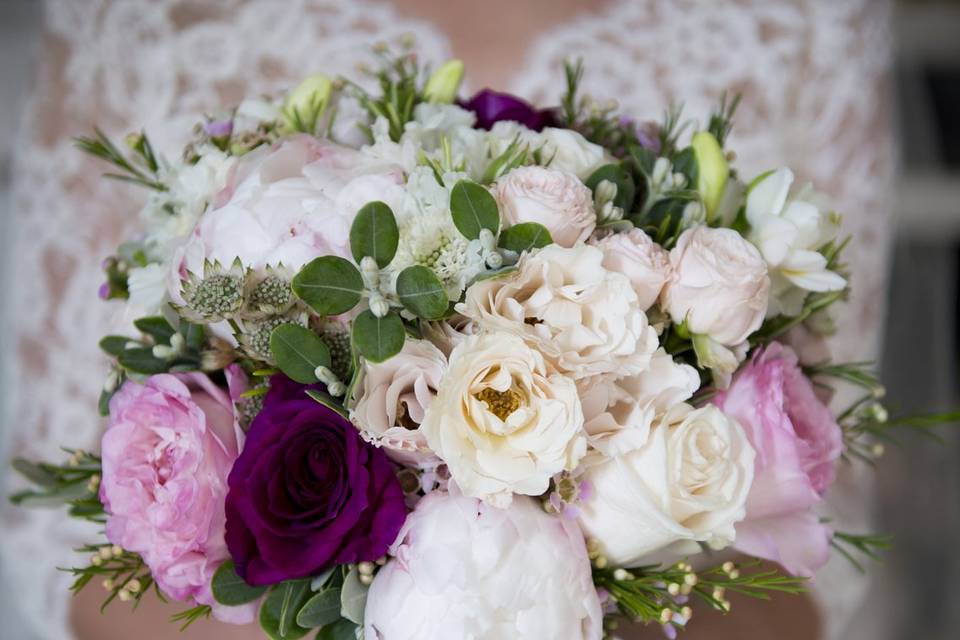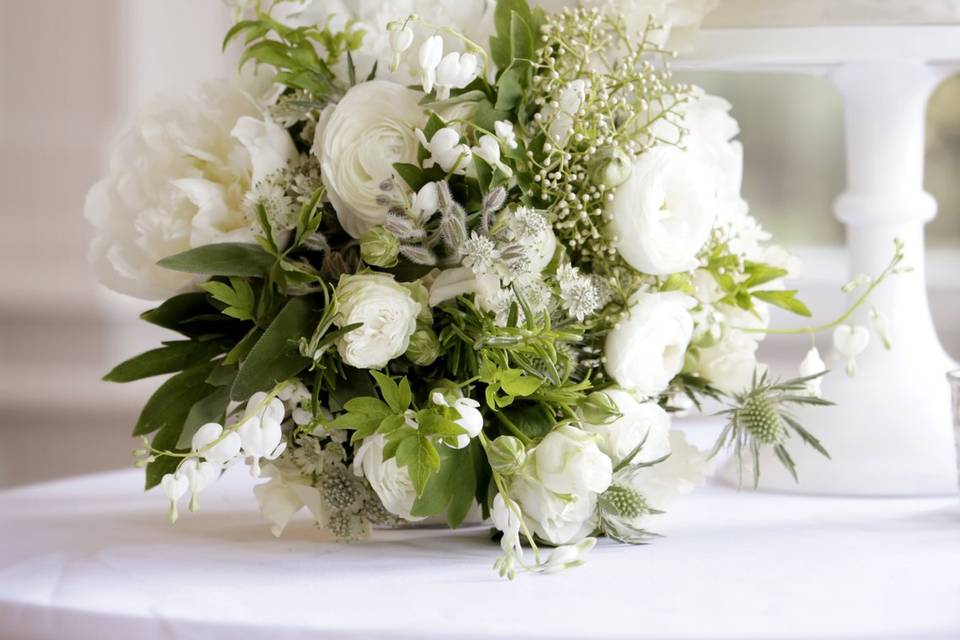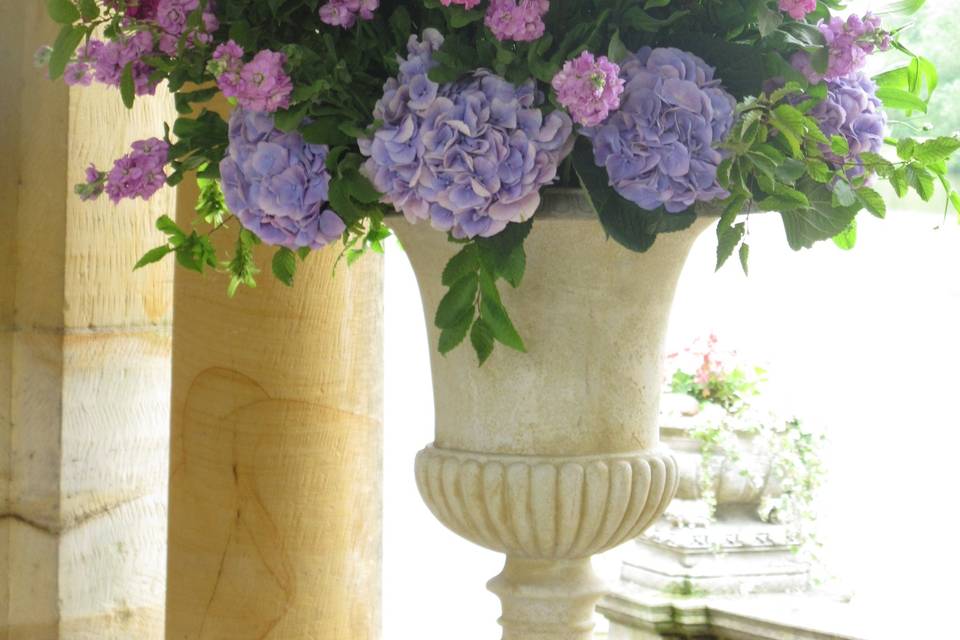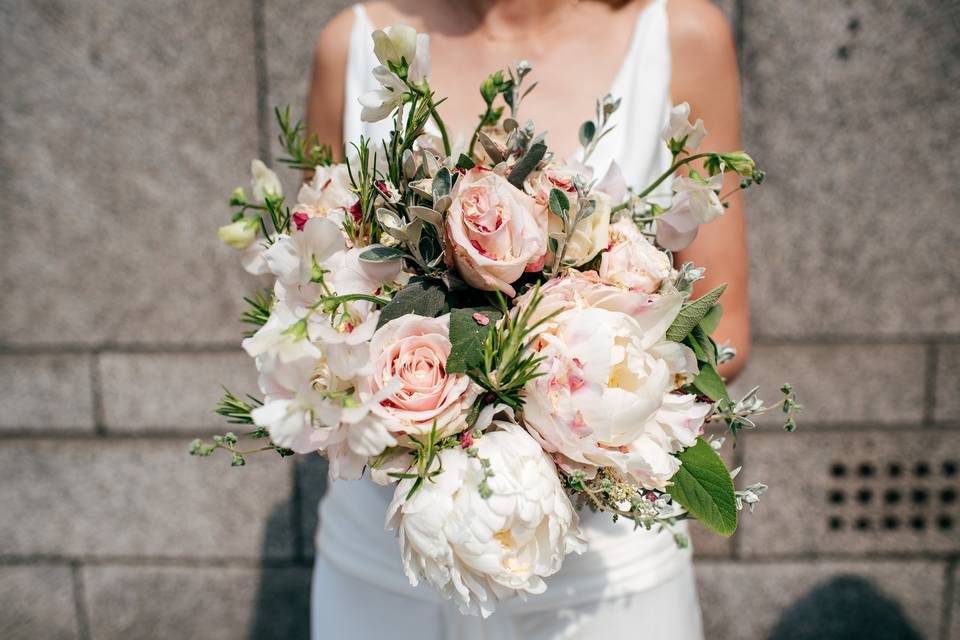 About
Flowers by Eve is run by Nicola Eve. Based in South West London they are ideally located for weddings in London and Surrey.
From bouquet to buttonholes, ceremony flowers to table arrangements Nicola passionately believes that flowers are a really important part of your wedding day and she prides herself in offering a friendly and personalised service from initial contact to the big day.
A thank you from one of Flowers by Eve's happy brides probably sums up why you should book Nicola and Flowers by Eve to do your wedding flowers.
"A HUGE thank you for the flowers you did at our wedding. They masssively exceeded all expectations and looked beautiful. Everyone commented on them and said how fantastic they all looked.
You obviously have a great skill in understanding what your clients are visualising and making it a reality. Thank you for all your patience in going through all my ideas, meeting me and helping me make everything look perfect on the day.
I would 100% without hesitation recommend you."
For more inspiration check out Flowers by Eve instagram @flowersbyeve
Frequently Asked Questions:
What services do you offer?
All the flowers you need for your wedding day from bouquets, buttonholes to large installations and table arrangements.
What is included in your wedding package?
Each wedding is different so we will put together a proposal for your specific requirements.
How far in advance should I contact you?
Normally couples contact us around a year to eight months before their wedding day.
Do you design personalised bridal bouquets?
All the flowers for your wedding are personally designed to suit your wedding day.
Is there a charge for travelling?
Depending on the distance some venues will incur a delivery charge
Operating hours:
Email and phone enquiries are answered Monday to Friday 9 - 6. Weekends we are usually busy installing weddings.
Recommended by 100% of couples
Quality of the Service

Rating 5 out of 5

Response time

Rating 5 out of 5

Professionalism

Rating 5 out of 5

Value for Money

Rating 5 out of 5

Flexibility

Rating 5 out of 5
Charlotte

Married on 22/08/2021

Exceptional

Nicola, an absolutely MASSIVE thank you for the amazing flowers that you did for our wedding on Sunday. They were even more beautiful than we ever could have imagined (you absolutely blew the brief out of the water) and we got so many comments from our family and friends about how stunning everything looked. We also just wanted to say thank you for being so fantastic through all the postponements - we are so grateful that you stuck with us through it all as we couldn't have imagined our wedding without you - you really brought our dreams to life!

Lizzy

Married on 21/07/2018

Fantastic!

Where to start?! Organising a wedding from New Zealand was always going to be a challenge but Nicola couldn't have made it a simpler or more enjoyable process. She was always open to suggestions, odd requests for random garden flower inclusions and had a huge amount of patience! Moving away from the current ivory and blush trend, Nicola created a beautiful array of flowers in an explosion of colour and texture- smashing the brief out of the park! I had so many comments from my guests about how fantastic they looked, and they were enjoyed for many days afterwards. Can we do it again?!

Jennifer

Everyone commented

A big thank you for all your help in preparing the flowers for our wedding! They were so beautiful and everyone commented how nice the bouquets and centre pieces were! We should get our pictures from the photographer at the end of the month so I will forward on any good ones I get of the flowers. Many thanks once again Jennifer and Liam

Michelle

Beautiful Flowers

thankyou so so much for the flowers you did for our wedding a couple of weeks ago, they were absolutely stunning!! I'm sorry I didn't get to see you on the day but we were really delayed at the hairdressers. It was a fabulous day and we had so many comments about the beautiful flowers! Thanks very much once again, Michelle

Lucy

We were both thrilled

I just wanted to write a few lines to say how thrilled we both were with the beautiful flowers Nicola. They were absolutely gorgeous and all that I had dreamed they were to be and more. I cant thank you enough, and everyone commented on how stunning they were. It was a wonderful day and we have memories we shall treasure forever. Thank you also for helping to bring all my ideas together and make it all a reality! I really appreciate you arranging my paper flowers on the tables to make it look so lovely.I shall be writing properly in due course.It was a pleasure meeting you and I wish you every success in your future as a florist, you deserve it because you are extremely talented. Love Lucy and Steve x

Anna

Perfect!

I just wanted to write to you so say a HUGE thankyou for the flowers you did for our wedding. They massively exceeded all expectations and looked beautiful - from the bouquets to the tall vases to the table decorations. Everyone commented on them and said how fantastic they all looked. You obviously have a great skill in understanding what your clients are visualising and making it reality... only even better than I imagined. Thankyou for all your patience in going through all my ideas, meeting me and helping me make everything look perfect on the day. I would 100% without any hesitation reccommend you to anyone I knew and hopefully will be able to set up a relationship with you working with Mustard Catering in the future too. Thanks again, Anna and Ian Wythe ps. (even Ian who was skepital about a)the amount of money being spent on flowers and b) the jam jars massively ate humble pie as he said they were worth every penny and the jam jars looked great!)

Andreaf

Thank you!

Hiya Nicola! Please accept my apologies for taking so long getting these photos across to you! I would also like to take this opportunity to say a huge THANK YOU for creating my wedding flowers! I felt confident that you would be able to capture the 'look' I wanted but you honestly exceeded my expectations! My bouquet was PERFECT, exactly what I was hoping for and more! My friends and family have all commented on how beautiful and unique it was! We had a wonderful wedding day and it was made extra special with your help! THANK YOU! Once again, thank you! Andrea

Anonymous

Andrea's wedding - London 2012

Hiya Nicola!

Please accept my apologies for taking so long getting these photos across to you! I would also like to take this opportunity to say a huge THANK YOU for creating my wedding flowers! I felt confident that you would be able to capture the 'look' I wanted but you honestly exceeded my expectations! My bouquet was PERFECT, exactly what I was hoping for and more! My friends and family have all commented on how beautiful and unique it was! We had a wonderful wedding day and it was made extra special with your help! THANK YOU!

Once again, thank you!
Andrea

Anonymous

Anna and Ian - Cannizaro House, Wimbeldon 2012

Dear Nicola,

I just wanted to write to you so say a HUGE thankyou for the flowers you did for our wedding.

They massively exceeded all expectations and looked beautiful - from the bouquets to the tall vases to the table decorations. Everyone commented on them and said how fantastic they all looked.

You obviously have a great skill in understanding what your clients are visualising and making it reality... only even better than I imagined.

Thankyou for all your patience in going through all my ideas, meeting me and helping me make everything look perfect on the day.

I would 100% without any hesitation reccommend you to anyone I knew and hopefully will be able to set up a relationship with you working with Mustard Catering in the future too.

Thanks again,

Anna and Ian Wythe

ps. (even Ian who was skepital about a)the amount of money being spent on flowers and b) the jam jars massively ate humble pie as he said they were worth every penny and the jam jars looked great!)

Anonymous

Lucy and Steve - Pembroke Lodge, Richmond 2012

Hi Nicola
Hi hope you are well and not too tired after the busy period. So sorry this is late,I just wanted to write a few lines to say how thrilled we both were with the beautiful flowers Nicola. They were absolutely gorgeous and all that I had dreamed they were to be and more. I cant thank you enough, and everyone commented on how stunning they were. It was a wonderful day and we have memories we shall treasure forever. Thank you also for helping to bring all my ideas together and make it all a reality! I really appreciate you arranging my paper flowers on the tables to make it look so lovely.I shall be writing properly in due course.It was a pleasure meeting you and I wish you every success in your future as a florist, you deserve it because you are extremely talented.
Love Lucy and Steve x

Anonymous

Michelle's wedding - Hampton Court House 2012

Hi Nicola,

I wanted to drop you a quick email to say thankyou so so much for the flowers you did for our wedding a couple of weeks ago, they were absolutely stunning!! I'm sorry I didn't get to see you on the day but we were really delayed at the hairdressers. It was a fabulous day and we had so many comments about the beautiful flowers!

Thanks very much once again,
Michelle

Anonymous

Kay's Wedding - National Liberal Club 2012

Dear Nicola

I just wanted to drop you a quick note to say a big thank you for your contribution to making our wedding day so perfect. The flowers you arranged were just beautiful and they brought so much pleasure to myself and our guests. I carried my lovely bouquet around with me all day - they were so delicate and beautiful and very much added to the overall feminine affect of my outfit. They also smelt divine and I must have placed them under the nose of every female guest!

The flowers came out beautifully in the photos so I'm sending you a handful for you to see - we were right to keep them white and simple - they complimented the yellow bridesmaid dresses perfectly!

I can't wait to move into our new home and to start growing sweet peas in the garden, and I shall have to find another excuse to splash out on a lily of the valley bouquet!

Thanks again. Best wishes,
Kay x

Anonymous

Jennifer and Liam's wedding - Botley's Mansion

Hello Nicola

I just wanted to say a big thank you for all your help in preparing the flowers for our wedding! They were so beautiful and everyone commented how nice the bouquets and centre pieces were! We should get our pictures from the photographer at the end of the month so I will forward on any good ones I get of the flowers.

Many thanks once again

Jennifer and Liam

Anonymous

Kemi and Hamish wedding - The Hurlingham, Putney

Hi Nicola

The flowers were gorgeous and the room was so beautifully done.
You did an amazing job, thank you

Kemi & Hamish

Anonymous

Louise and Graham's wedding - The Landmark, London

Hi Nicola,

This is just a quick email to let you know that Graham and I thought the flowers for our wedding on Saturday were wonderful.

I'll be in touch when we're back from honeymoon to send along some pictures.

Louise
Map
55 Quinton Street SW18 3QR Wandsworth&nbsp(South West London)