Celebrant in Cornwall
Premium
Wadebridge, Cornwall
Visit website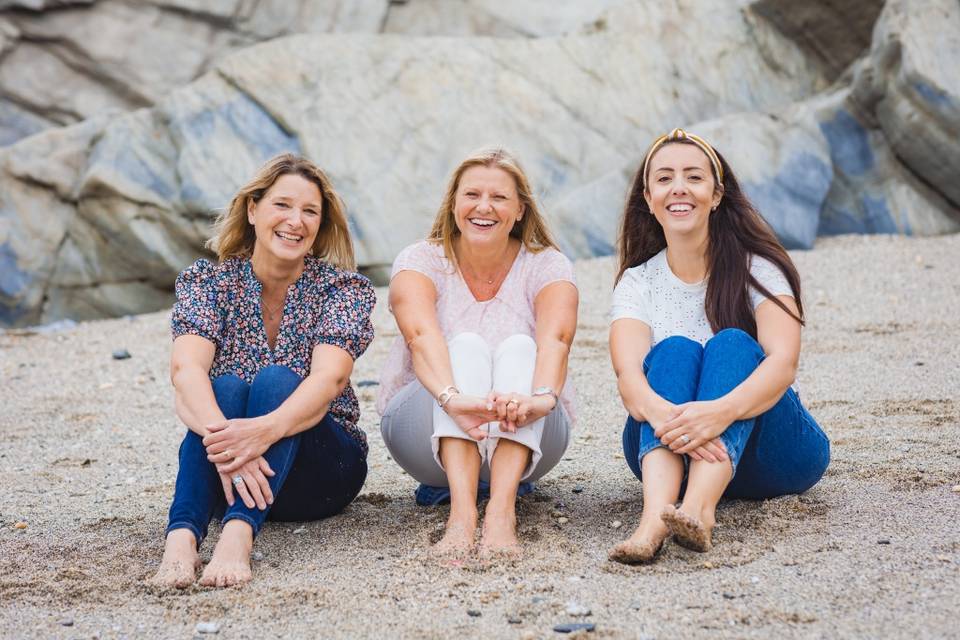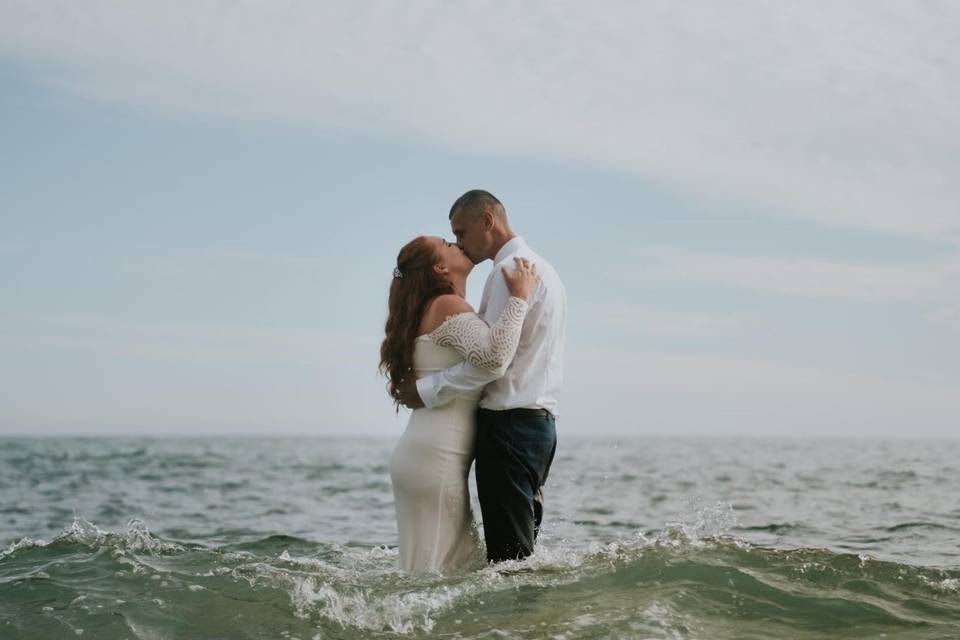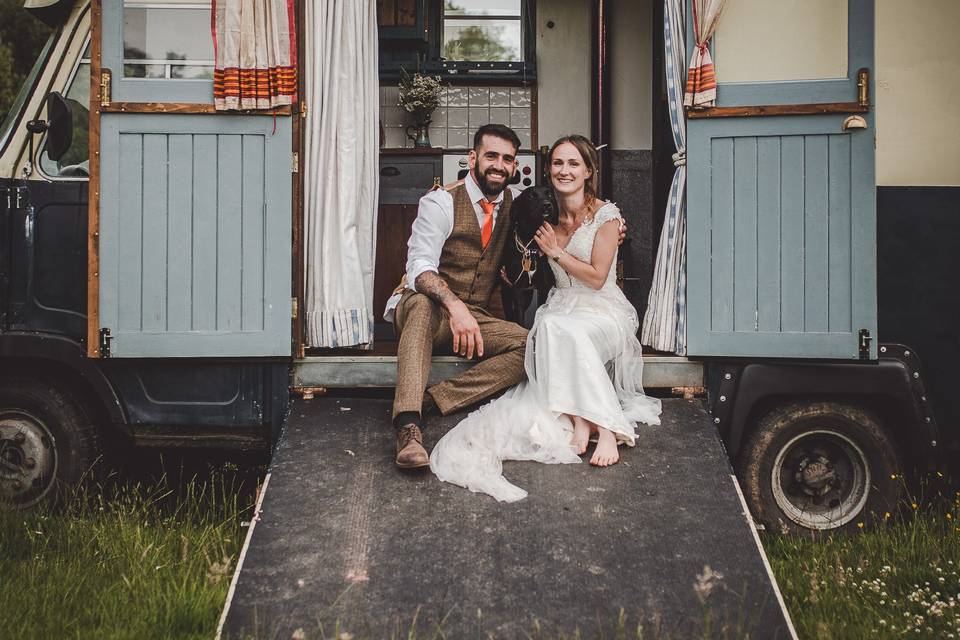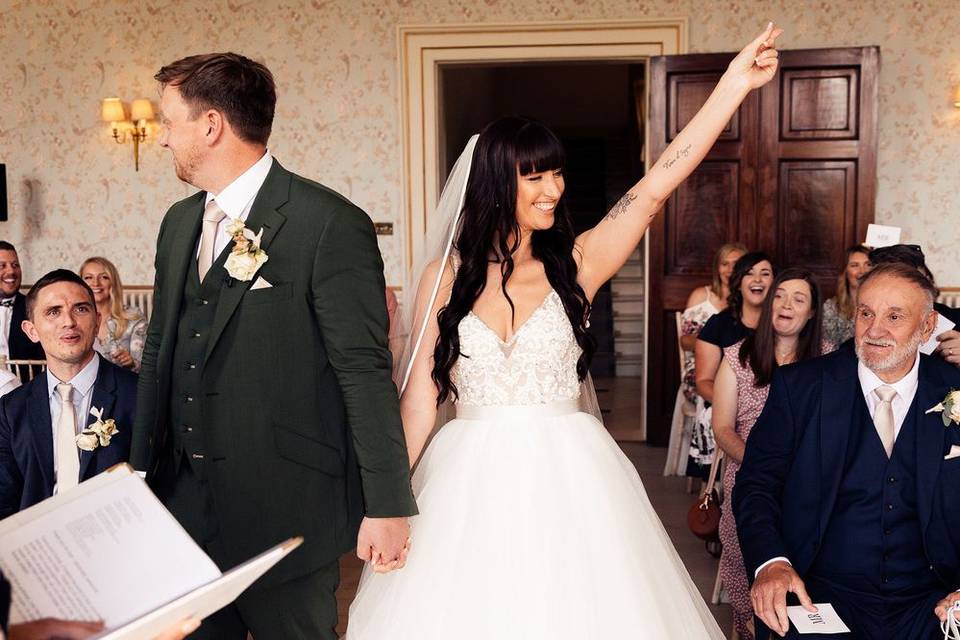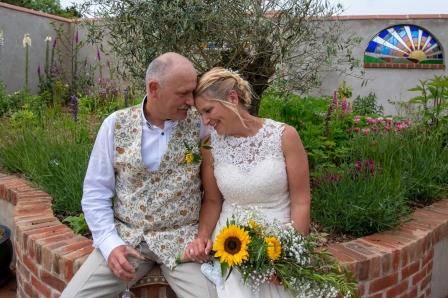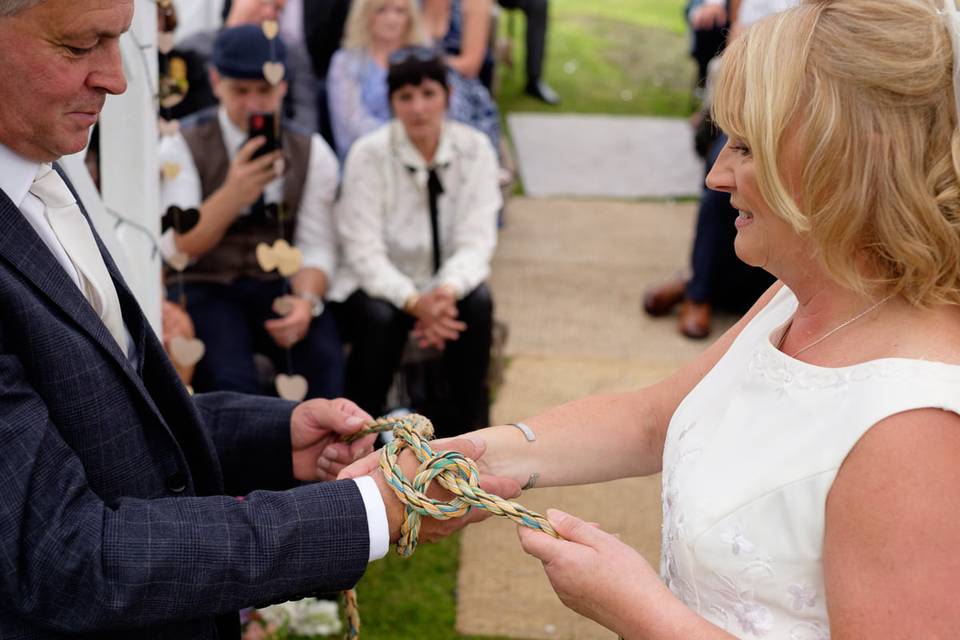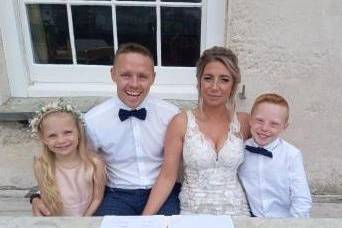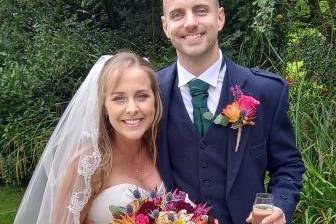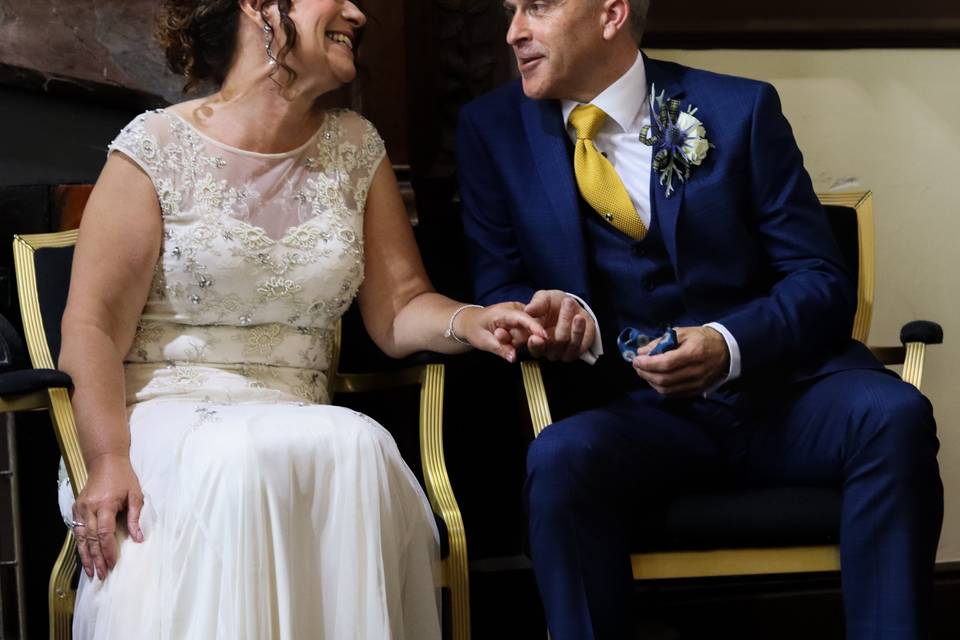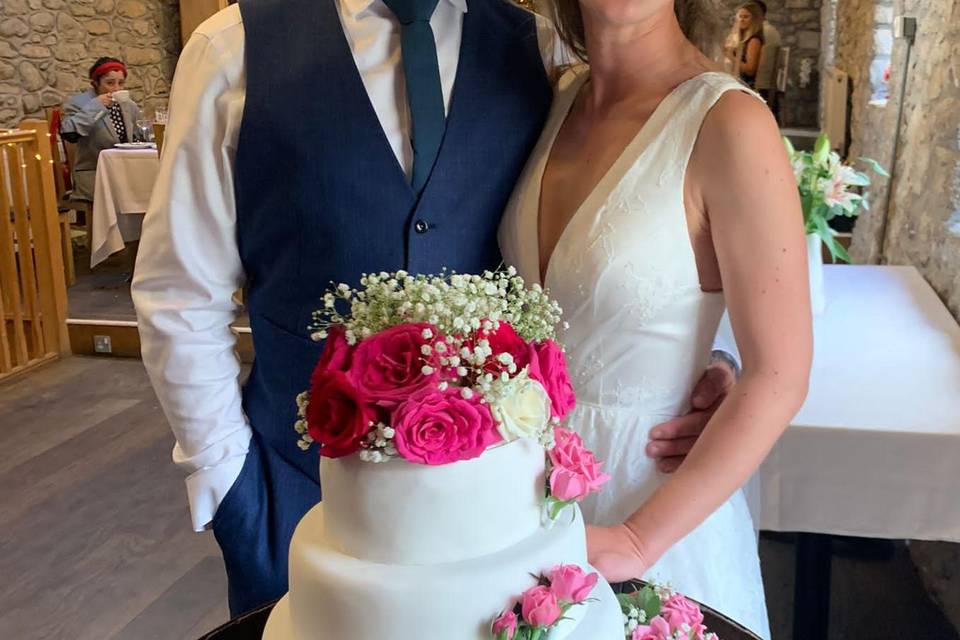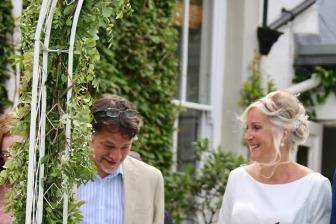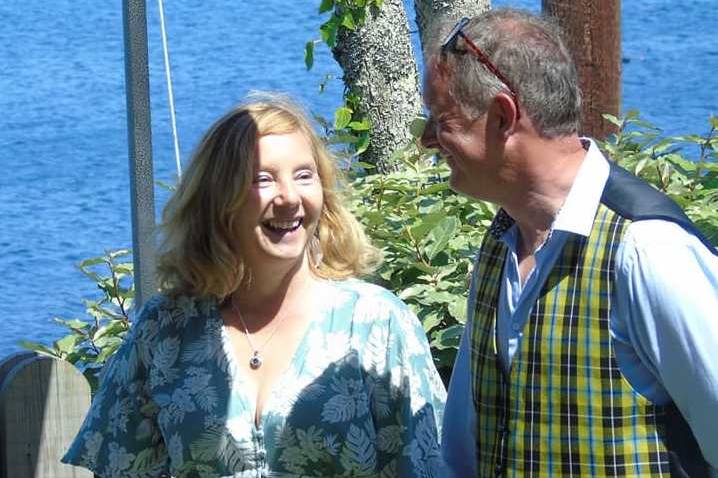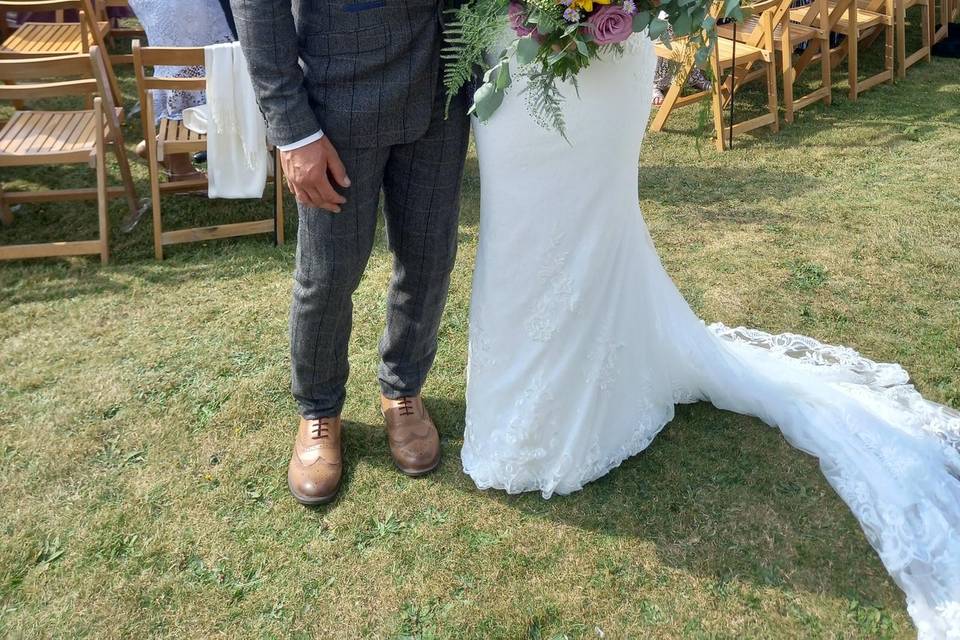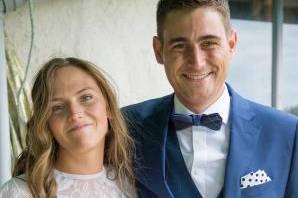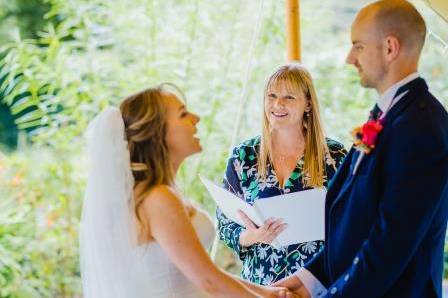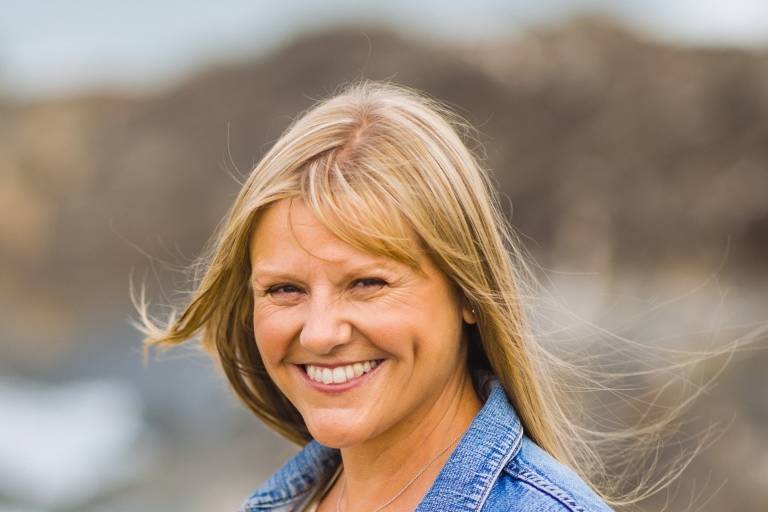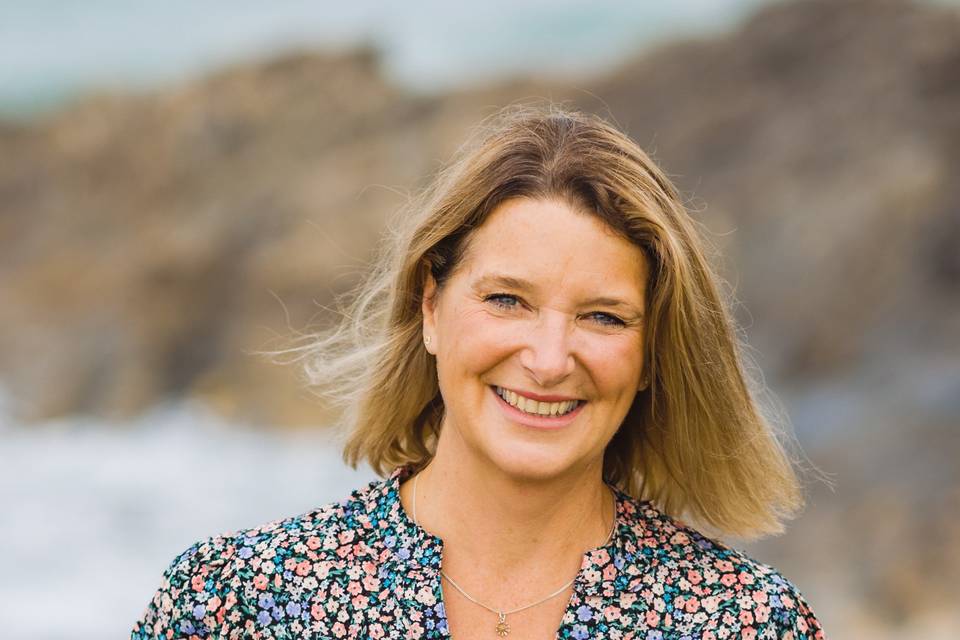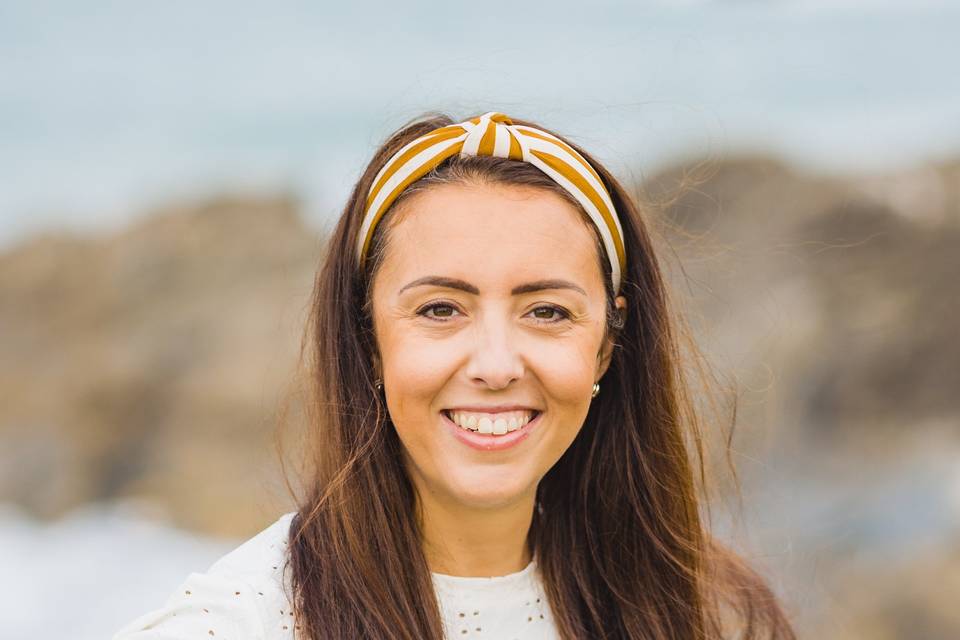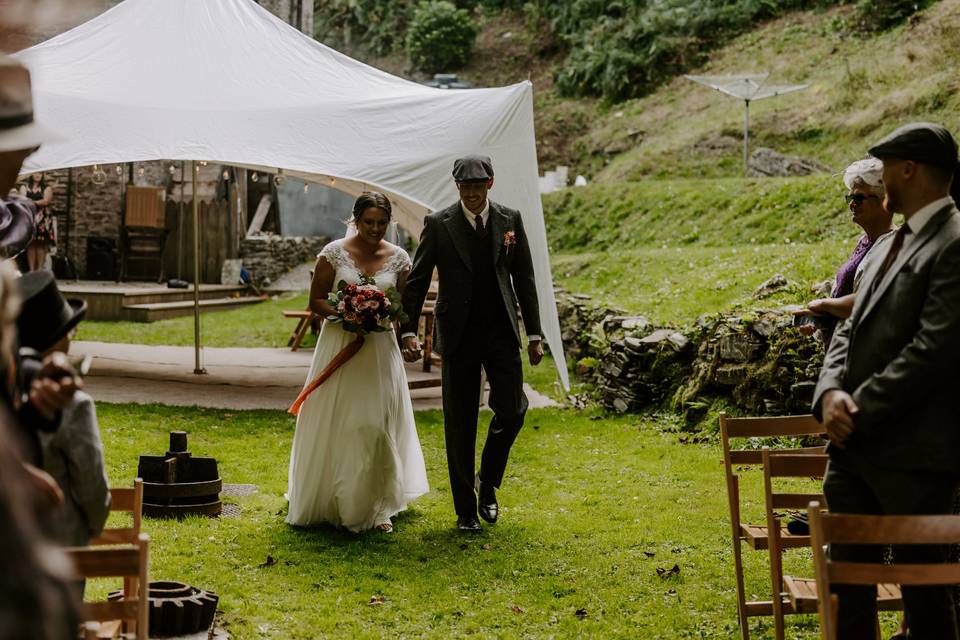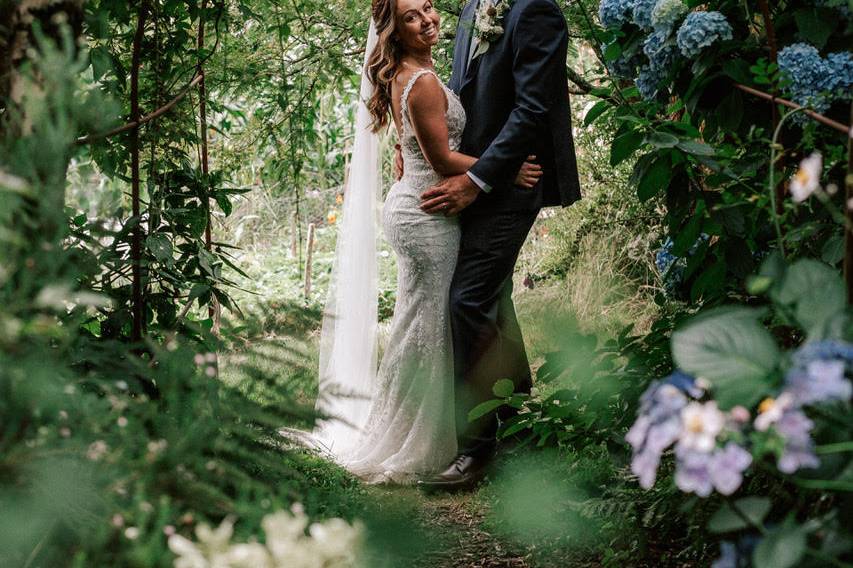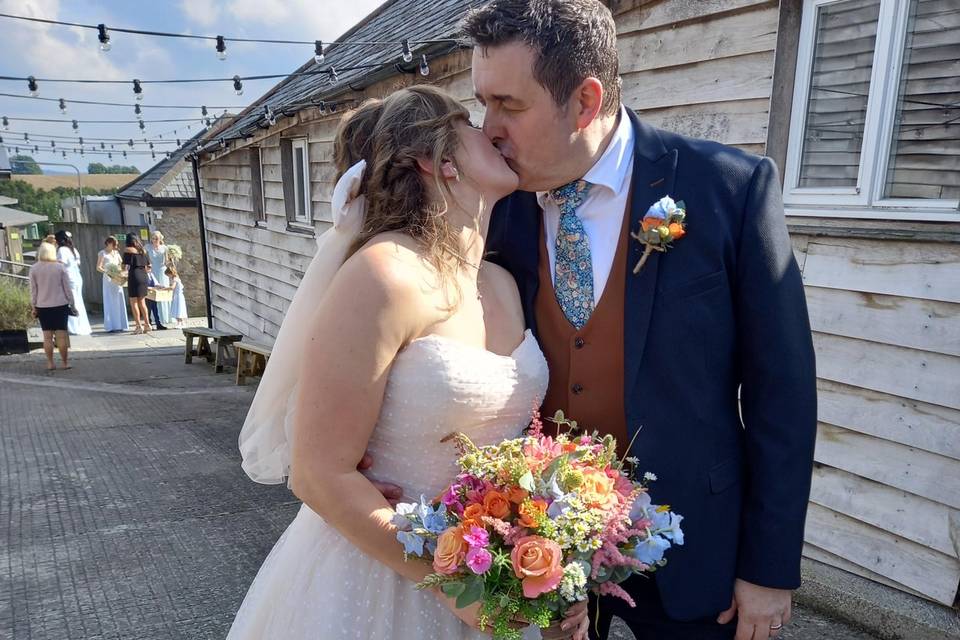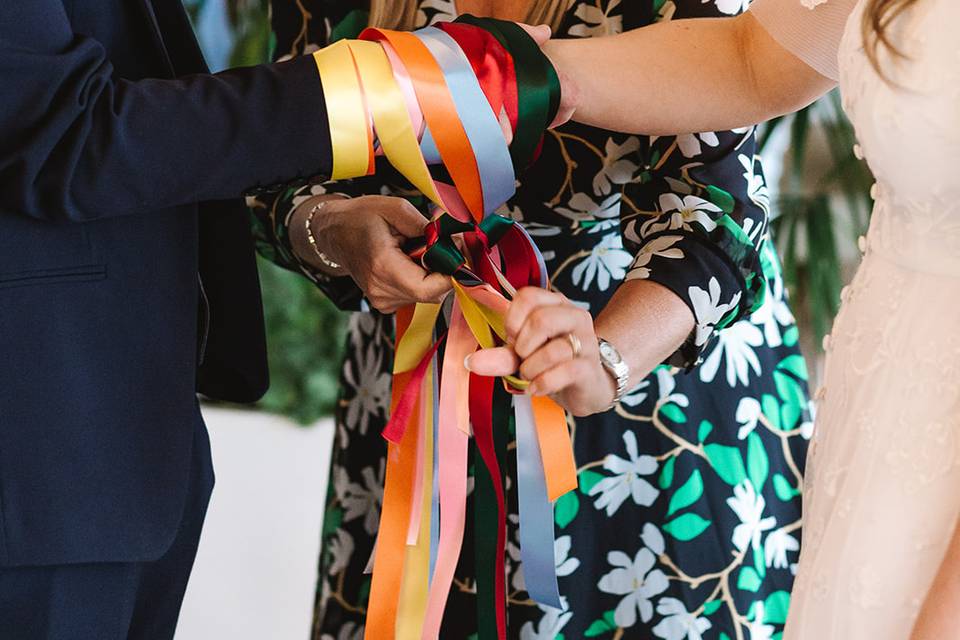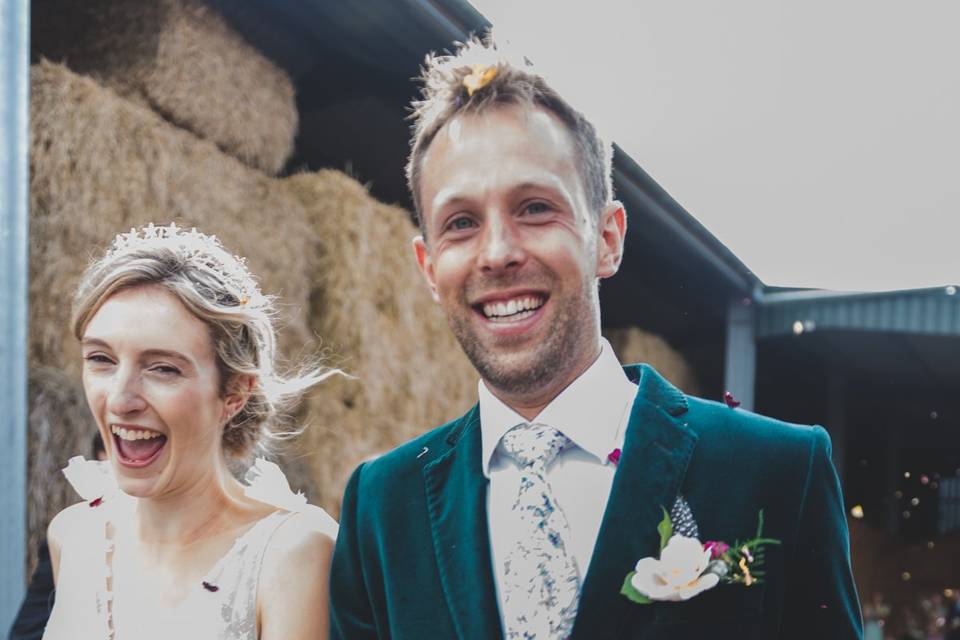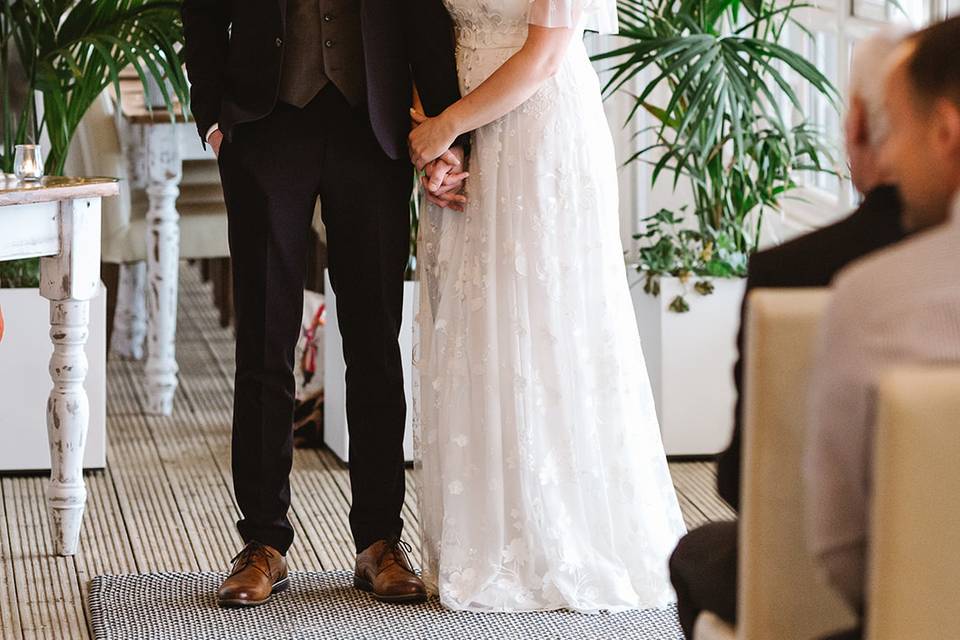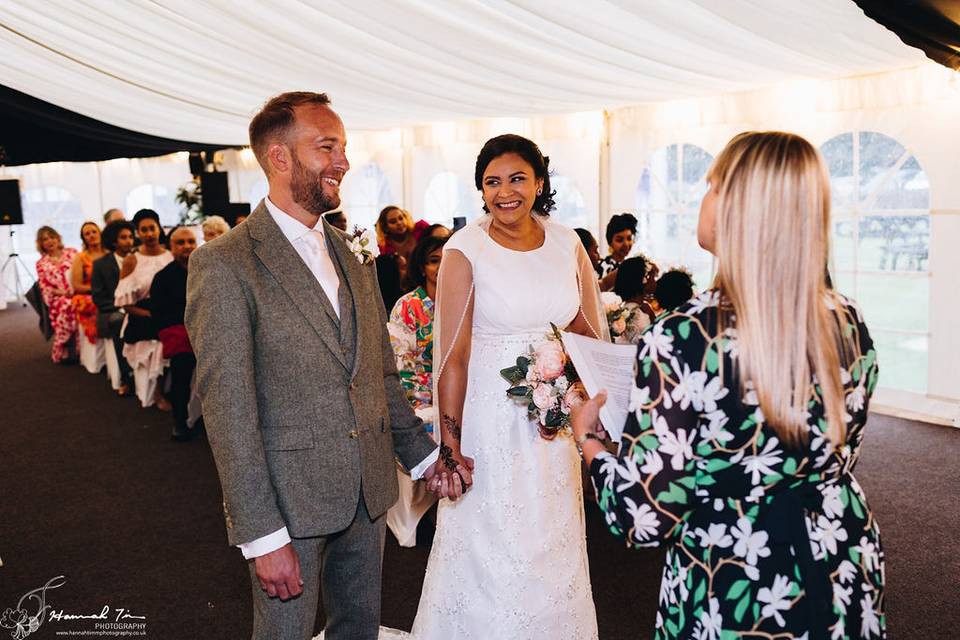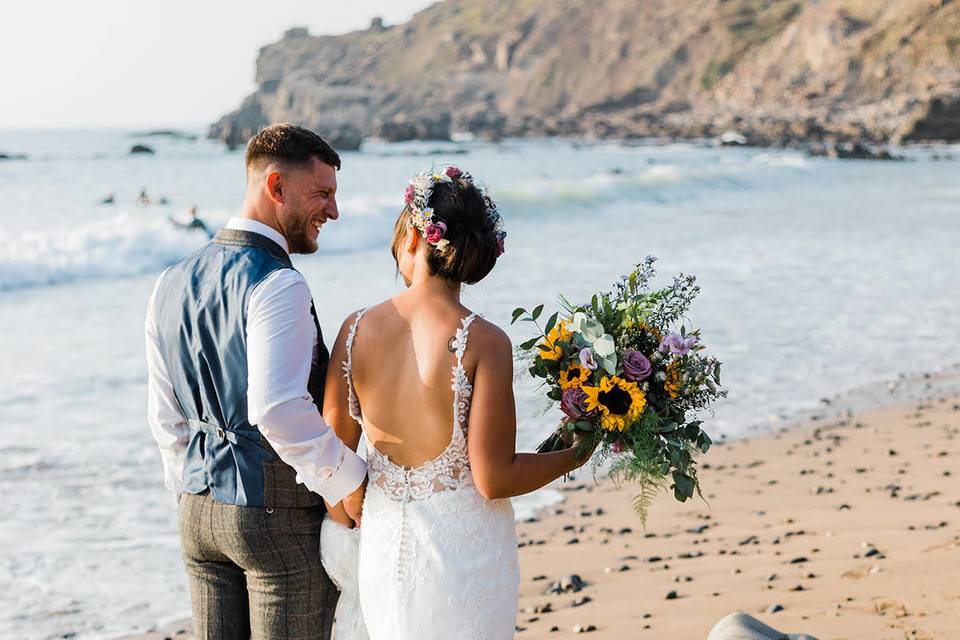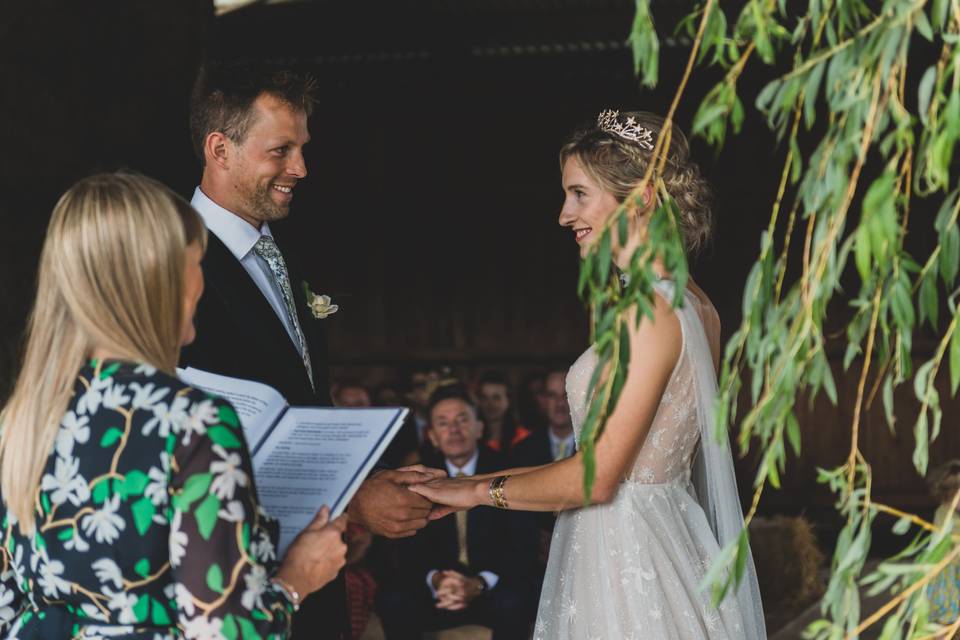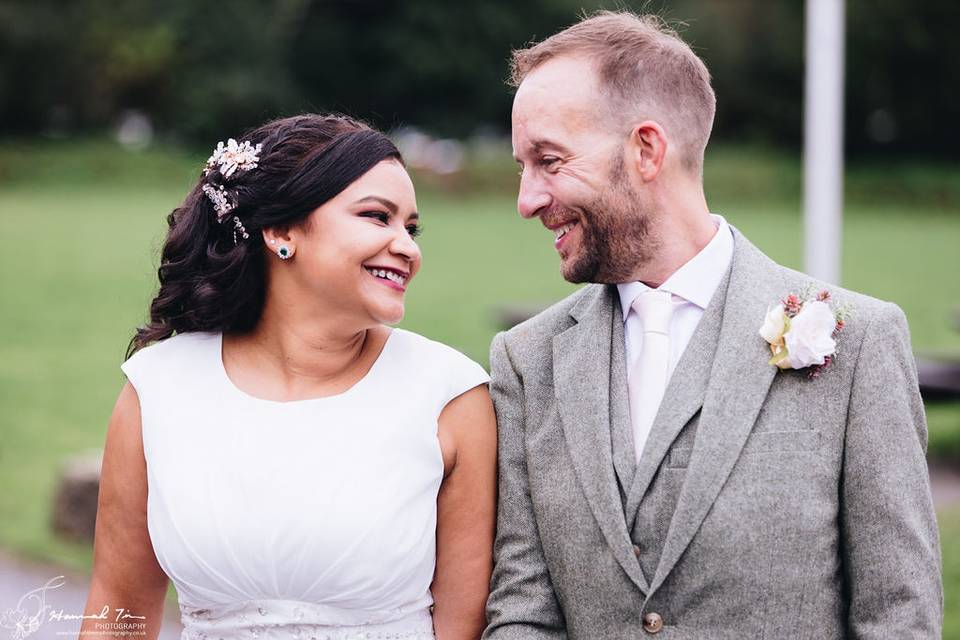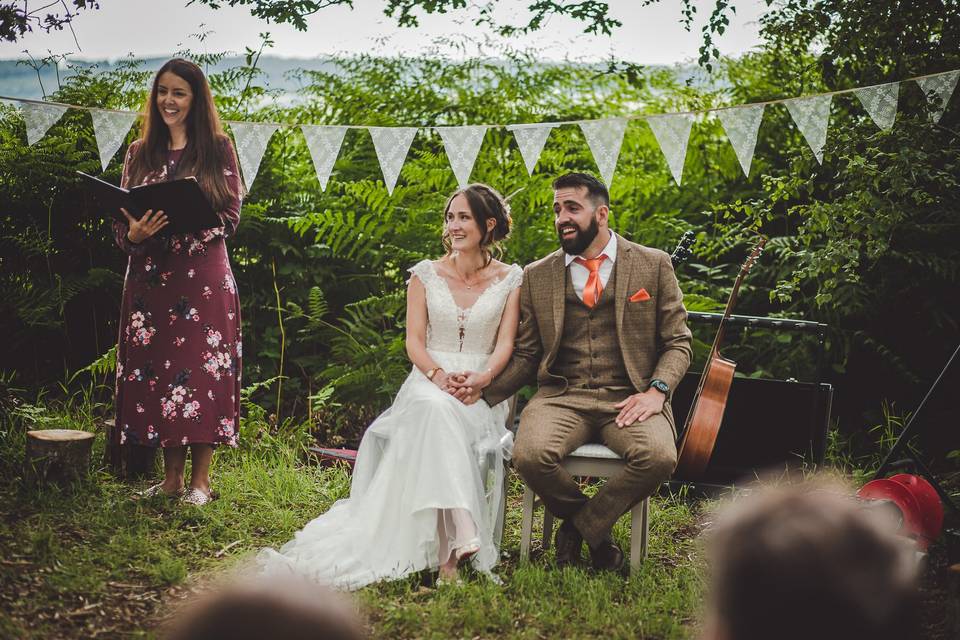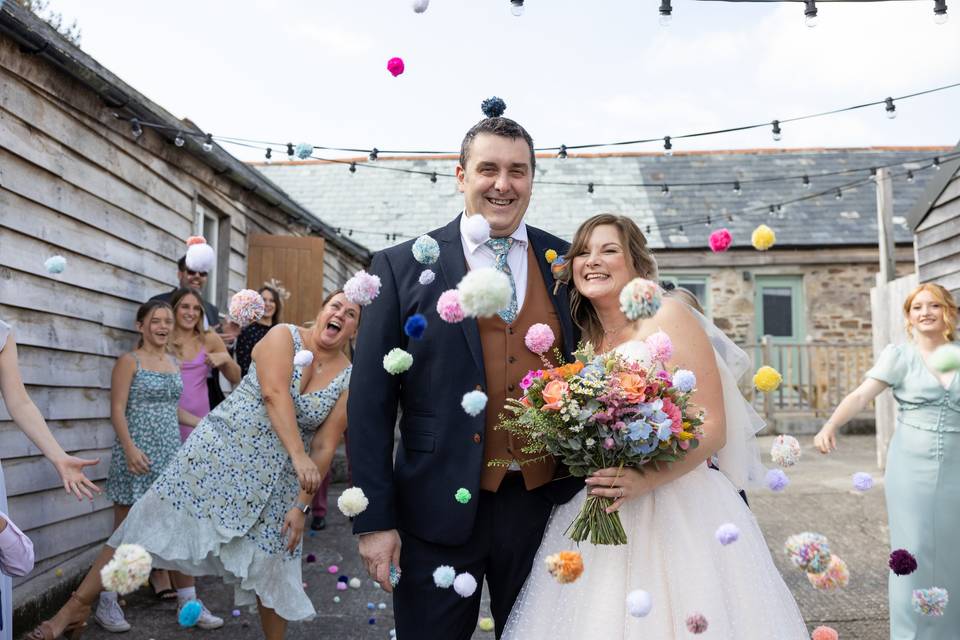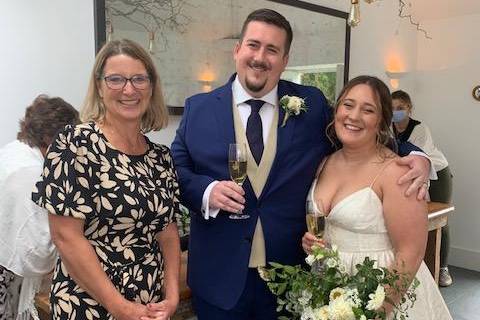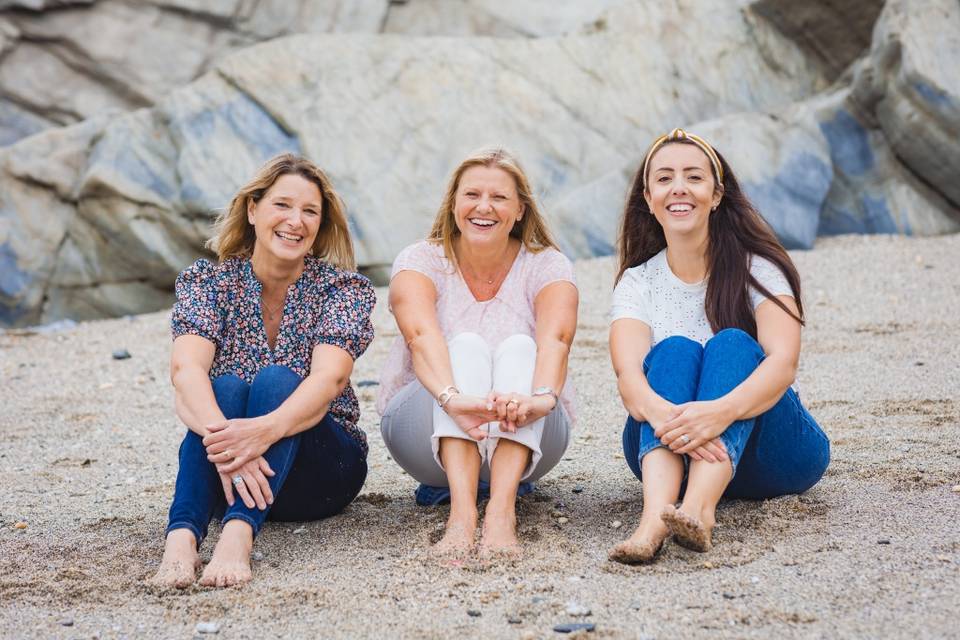 About
If you're currently planning a wedding, then congratulations from the three of us at Celebrant in Cornwall!

No doubt you are busy finding the perfect venue, the most exquisite dress and some sensational catering. And then there's the details, such as the flowers, the invitations, the rings and of course the honeymoon! But how long by comparison have you considered the wedding ceremony and the very words you will say to one another which will bind you together for life?
Lisa launched Celebrant in Cornwall having completed over 100 ceremonies as a Deputy Registrar and Ceremony Officer, and recognising that not everyone wants a standard script for their most important day. Now, the three of us delight in working with you to tailor the ceremony to your exact requirements, resulting in a stunning, unique ceremony, which can be held in any location of your choosing, any time of day, no license required. It's all about personalising your day, telling your unique story and crafting the ceremony around everything you want to include.
If you have a favorite beach or meadow or woodland, or even if you want to host your ceremony in your own garden, you can do exactly that. If you want to include readings, poetry, prayers, singing and dancing, you can. If you are keen to incorporate symbolic rituals, such as hand-fasting, tree planting, lighting candles, then that's all great! We will build a relationship with you over many months, so hopefully we will have a special connection before your ceremony, and be far more bonded than you would with an official you have never met before and is only reading from a script.
Do get in touch with us through the contact form or by calling Lisa on the number provided; we'd really would love to chat about being part of your special day.
Frequently Asked Questions:
What is an independent celebrant?
An independent celebrant is someone who designs and conducts ceremonies which are religious, non-religious or anywhere on the scale between. A celebrant will work with you to tailor your ceremony to your exact requirements, so you can include (for example) religious or spiritual wording or rituals, which the Registration Service does not permit. Plus your vows will not be part of a standard script, and therefore be far more meaningful and personal. Unlike a Registrar from the Registration Service, an independent celebrant will build a relationship with you from the get-go. Not by email or phone calls (unless you prefer that!) but in person, so that when your ceremony takes place, you will have a far more meaningful connection than with a local authority Registrar you won't have met before. And of course, a celebrant-led event can be held anywhere (within reason!) and so you are not tied to a licensed venue and the potentially high cost of this. If you have a favourite beach or meadow or woodland, or even if you want to host your ceremony in your own garden, you can do exactly that. On the day of the ceremony, yours will be the only ceremony that the independent celebrant will conduct and therefore be completely focused on – sadly for Registration Office staff, they may conduct up to 8 a day in the summer months! Booking an independent celebrant means you get exactly what you want, where you want it and when you want it. Which is just how it should be!
Is a celebrant-led wedding legally binding?
Unless you are marrying in church, a legal marriage or civil partnership has to take place in a Register Office or approved venue and be conducted by Registration Service staff. This statutory ceremony can be completed at the Registry Office in as little as ten minutes for around £50 (plus notice fees), and is the legal process of registering the marriage or civil partnership – in much the same way as you might register a birth or a death. Couples generally choose to have their legal ceremony before their celebrant-led ceremony – enabling them to plan their celebratory ceremony exactly as they choose, without any restrictions from the local authority.
How much flexibility is there in a celebrant-led wedding?
The beauty of a ceremony led by a celebrant is – there is total flexibility! From choosing a unique location to the time of day, and with as many or as few guests as you want, even including the four-legged kind! You can write your own vows (or I can do that for you), you can exchange rings or other tokens (but you don't have to), you can include readings, songs, performances, hymns or prayers - you really can do pretty much whatever you want. Plus if you want some ideas of how to do things a bit differently – including symbolic rituals - that's what we're here for!
Do you travel outside Cornwall?
Of course! Distance is no object, just bear in mind our prices are slightly higher for places outside our home county and that there may be charge for travel and accommodation if required.
What is the process of booking you?
First, let's chat! Drop us a line, give Lisa a call or we can set up a Messenger or Skype conversation. Once we've chatted, if you think you would like to proceed, we will send you a booking form and ask for a deposit to secure your date. We'll then exchange some 'getting to know you' information and set up a face-to-face meeting to plan out your exact requirements. At this point, we will write your ceremony and you will need to make a 50% payment of the remaining fee, with the balance due when we send you your ceremony 'script'. We'll discuss it and we can re-draft it as many times as you require before we deliver your ceremony in person! What is of the utmost and absolute importance to us, is that we create exactly what you want.
Frequently Asked Questions
Religion:
Anglican
Baptist
Buddhism
Catholicism
Hinduism
Islam
Judaism
Methodist
Mormon
Orthodox
Protestant
Sikhism
Recommended by 100% of couples
Quality of the Service

Rating 5 out of 5

Response time

Rating 5 out of 5

Professionalism

Rating 5 out of 5

Value for Money

Rating 5 out of 5

Flexibility

Rating 5 out of 5
18 User photos
+ 14

Photos
Featured

Samantha M.

Married on 12/07/2021

Friendly, warm and fun - a perfect celebrant!

Wow where to start with lovely Lisa. A part of the day that is often seen as the formal part quickly became one of favourite parts of my wedding day. Our ceremony was relaxed, fun and full of happy tears and laughs. Having been witness to many ceremonies in the past, I knew I wanted a celebrant from the get go. I never liked the conveyor belt feel of a registrar-led ceremony and so it was great to not have their restrictions of what could and couldn't be done as well as essentially being able to get married wherever we wanted. Then on to Lisa herself. As soon as I saw pictures of her I weirdly fell in love with her face! Such a warm, friendly and happy person she was exactly as I had imagined she'd be in person, her beaming smile just instantly puts you at ease. The ceremony was just perfect, it was so different to anything our friends had seen before and adding a few quirky additions of our own - it really was brilliant. We were both screaming with laughter and dabbing plenty of tears, I think the ultimate testimony to just how well delivered it all was. Thank you Lisa from the bottom of our hearts, you gave me a ceremony I'd always dreamed of and I'm so grateful for that, you are wonderful. Love from the Moore's (or Moo-ers as we enjoy being called by the Scots!) xx

Celebrant in Cornwall's reply:

Oh Mr and Mrs Moo-er! What a one of a kind ceremony it was - my absolute pleasure to host it and I'm so glad it lived up to your expectations. Thank you for asking me :-) x

Nick R.

Married on 26/10/2021

Amazing experience!

We can't talk highly enough of Lisa, she is genuinely one of the nicest, warmest and friendliest people we have ever been fortunate enough to meet. Lisa was extremely professional from the moment we enquired and as soon as we met her it was a complete no brainer that she was going to be our celebrant. Lisa worked with us, listened to us and also gave us ideas to help create our perfect ceremony. Lisa delivered the ceremony perfectly and we have ended up with memories that will last forever. We are definitely going to stay in touch with Lisa and hopefully cross paths on our one year anniversary.

Celebrant in Cornwall's reply:

So very kind of you to post this, I truly loved working with you guys and your ceremony was one of a kind, which I will also remember for a long while! Hugs to you both, and hope to see you next year!

Polly G.

Married on 18/09/2021

Magical ceremony with Lisa

Lisa was the perfect addition to our wedding!!!! We couldn't recommend her enough. We (like some of the other reviews we've read) didn't really know what to expect, having never experienced a celebrant at a wedding before- but we wouldn't have wished it any other way. Lisa was amazing. Both of our families loved it, and our guests are still talking about how wonderful the ceremony was. Lisa was there throughout the planning process and offered really insightful feedback for the ceremony. It was magical- thanks Lisa! Polly & Tom

Celebrant in Cornwall's reply:

So lovely to have met you and written for your special day - I truly loved being there with you and your family, and it was really was rather magical! Thanks for the lovely review x

Kayleigh C.

Married on 02/09/2021

Warm, smiley, supportive

We were let down at the last minute and had to find a Celebrant just 2 weeks before the wedding!

It was Lisa's warm smile that drew me to her. I dialled her number crossing my fingers and toes that she would be available for our big day. A stroke of luck... She was! I was slightly stressed when I called her but after speaking to Lisa for a little while I felt totally relaxed and had a feeling this was all meant to be!

Throughout the process, Lisa was supportive and very quick to respond to questions I had.

The ceremony itself was PERFECT and so us. There was laughter and tears of joy! I was amazed how she totally understood our vibe in the space of 2 weeks without even meeting us in person. We had lots of comments from our guests about how beautiful and unique the ceremony was.

My only regret is that we didn't meet sooner, I would have loved to have spent more time getting to know Lisa.

Thank you for everything!

Celebrant in Cornwall's reply:

Thank you Kayleigh and Sam! So very glad you had a wonderful ceremony - I loved your vibe and hope that was evident! I wish you a wonderful life together - and thank you, from the heart, for your very kind words x

Alex C.

Married on 21/08/2021

Wonderful celebrant

As soon as we met Lisa via a video call we knew she was the celebrant we wanted to officiate our marriage. Her energy is infectious and through the whole process she was so kind and supportive. On the wedding day we loved every minute of our ceremony and all our guests commented on how relaxed, personal and intimate it was. Thank you so much Lisa from both of us! Thom and Alex Cole

Celebrant in Cornwall's reply:

Oh how lovely of you Alex and Thom! You were such fun to work with, I really loved telling your story, meeting your friends and family and helping you tie the knot. Thank you so much for choosing me :-)

Lindsay S.

Married on 07/08/2021

Lisa 'Celebrant in Cornwall'

Lisa (Celebrant in Cornwall) exudes compassion, warmth and confidence. She takes the time to get to know you as a couple, which helps to make your ceremony unique and personal. She also willingly accommodates any changes you have. Lisa makes everyone that she interacts with feel at ease and special.

Celebrant in Cornwall's reply:

Thank you so much Lindsay and Tom for your kind words! So very lovely of you. Thank you for trusting me with your big day x

Kate A.

Married on 11/09/2021

Couldn't have asked for a better celebrant

Working with Lisa was hands down the easiest and most relaxed process we could have imagined - definitely something you want when planning a wedding! Everything she did from the moment we began working together was personable, friendly and supportive, and we honestly couldn't have asked for a better person to marry us. Even when navigating a global pandemic and a postponement! Lisa's warmth and attention to detail in getting to know us as a couple really just made the day that much more special, and she wrote and delivered the most beautiful ceremony ever. If you are looking for a ceremony that is all about you as a couple, delivered by someone who is as invested in the day as you are, then you honestly couldn't ask for a better person. Thank you so much for marrying us Lisa, you will always be remembered as a huge part of our day. K&J (11.09.2021)

Celebrant in Cornwall's reply:

Oh this was so lovely to read! Thank you so much for your thoughtful and kind words, I am truly grateful. Your magical wedding ceremony will be with me for some time yet - such a beautiful day and I'm so very happy it was everything you wanted.

Adam T.

Married on 05/09/2021

Amazing experience

Lisa made our day very special.
We didn't know what to expect from a Celebrant wedding but from the emails we exchanged and our video call we was very assured that we made the right decision in choosing Celebrant in Cornwall.
Lisa made everyone guest feel at ease and tried to engage every guest in the ceremony especially our children,
The suggestion that our children signed a marriage certificate was amazing aswell and our children loved every minute of the ceremony so thank you so much .

We highly recommend Celebrant in Cornwall to anybody who would like a very personal magical wedding however big or small.
You won't be disappointed!

Adam and Claire Thomas



Celebrant in Cornwall's reply:

Ah thank you so much! Such a pleasure to be part of your day and meet your wonderful family. So glad it was just what you wanted x

Robert W.

Married on 04/09/2021

Amber and Rob 04/09/21

We would highly recommend Lisa.
We originally chose Lisa because we seen that she gave off a really good vibe, was happy and vibrant.
Since choosing Lisa, she has been nothing short of brilliant and has hit all our expectations and more.
She played a key role at our wedding and everyone complimented how personal she made the ceremony to us and gave it that special touch.

Thank very much Lisa, we won't ever forget you for being a part of our special day.

Mr & Mrs Wilson Knowles, and Minnie. X

Celebrant in Cornwall's reply:

You guys!! What an awesome day that was - just insanely perfect in every way. So glad you were happy - and thank you so much for your kind words x

Victoria H.

Married on 26/06/2021

Perfectly personalised!

Incredibly beautiful personalised ceremony. It was perfect!
Lisa was there for any questions or query leading up to our wedding with regular video calls. She guided us through an unfamilar process perfectly.
Caroline was amazing at keeping Mr H calm leading up to the ceremony.
To top it all of a beautifully presented box containing a printed copy of our ceremony as a keepsake.
Thank you so much Celebrant in Cornwall!

Celebrant in Cornwall's reply:

Tori and Alex, you are so welcome! Such a pleasure for both of us to get to know you and write and deliver a very unique ceremony. Truly delighted that you had such a wonderful day x

Peter A.

Married on 24/06/2021

Renewal of Vows

Over a year ago my wife Catherine and l agreed to mark our 25th Wedding Anniversary by renewing our Wedding Vows. Although we live in Scotland, l come from Cornwall and so we decided to travel to my childhood home near Mousehole, and for the Ceremony to be conducted there.

My daughter suggested Lisa as our celebrant, and as soon as we got in touch, she seemed like the perfect person to carry out our celebration. Due to the pandemic and with us being in Scotland we had to carry out Zoom calls with Lisa, but due to the way she is, we immediately felt totally relaxed and knew we had made the perfect choice on choosing her to help us make our day very special and memorable.

Lisa assisted with the planning for the day, we asked her to write our personal vows, which were perfect and she was constantly in touch to ensure we were completely happy with the way things were going. Despite us making changes nearer the event, like increasing the size of the party from 6 to 26, she remained calm and organised.

Lisa carried out our celebration with our Vow renewal on 24th June, in the sun, overlooking Mounts Bay, and the day was perfect, with Lisa making us feel very special, and all our guests too.

What we had planned over a year before was a fantastic day when it happened and that was in no small part to Lisa making our day so special and wonderful.

Peter

Celebrant in Cornwall's reply:

Oh Peter and Catherine you have been so lovely to get to know and it was my absolute privilege to write and attend your big day! Thank you so much for inviting me, I loved every minute!

Jodie H.

Married on 16/06/2021

Perfect from start to finish

Lisa was amazing! Every aspect of the ceremony was designed around us and the whole way through she made sure we where comfy with the ceremony , she got it right the first time . Lisa's style and personality suited exactly what we where looking for .

Lisa was always on hand to provide help when needed and also guided us through writing our own vows .

I'll say it again Lisa was amazing and we could not have wished for a better wedding ceremony!

Celebrant in Cornwall's reply:

Thank you so much J & H! Yours was a truly epic ceremony - not one I will forget for a long, long time. Thank you for inviting me to be a part of it x

Samantha

Married on 26/06/2021

Our perfect wedding ceremony conducted by the perfect celebrant

From the moment we first met Lisa, we knew she was the perfect person to be our Celebrant. We didn't know what to expect & we were nervous, but she immediately put our mind at rest and made us feel totally comfortable and relaxed. We had our vision of how we wanted our wedding to be conducted and Lisa listened, was very positive and made that happen. Lisa is professional, friendly, compassionate, an amazing speaker and is such a genuine person. Thank you Lisa for being our fabulous celebrant, Sam & Jon x

Celebrant in Cornwall's reply:

Awwww - you two! Simply lovely people, and your ceremony was just one of my favourites! Thank you for choosing me - and for the kind review x

Lisa

Simply perfect

From the moment we contacted Lisa, we felt at ease. She is personable and professional and undertook our ceremony (at fairly short notice) with skill and understanding.

We sought a traditional style ceremony and Lisa built on the details we had given about ourselves and turned our ceremony into an event.

Our guests talked about the wedding breakfast, the brides dress and Lisa's ceremony! Many spoke about it being the best wedding they could remember and so much of that is down to the amazing work of Lisa. The ceremony she provided was perfectly written and balanced our love story whilst embracing the fun that we share in our lives. It is fair to say that what Lisa delivered on the day did not leave many without a tear in their eye.

Anonymous

Lisa is all about making the day your special day

Lisa is absolutely lovely! She was the second Celebrant I spoke to and I knew immediately she was the right one for us! Having met and worked with Lisa since, we are sure we have made the right decision.

Lisa's personality and style are all about ensuring we as a couple are comfortable with every aspect of the detail and design of our ceremony. She offers really helpful ideas and suggestions, based on listening to what we say we would like, and then our combined ideas evolve together naturally into a unique and personal storyboard for us. Lisa is all about making the day 'your' special day and not about trying to deliver a 'one size fits all' ceremony.

Susannah & Julian April 2020
Deals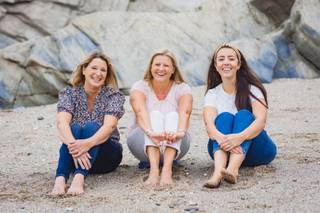 Offer
Elopement ceremony special offer
If you are booking an elopement ceremony with just the two of you and perhaps a furry friend, we discount the price to £550 for ceremonies in Cornwall and £600 for ceremonies in Devon.
That's £100 off! We LOVE an elopement!