Birmingham-based wedding photographer and videographer Veronika J, of Veronika J Fine Art Photography, has been working in weddings since she was a teenager. Her beginnings in hospitality management mean that she's fully aware of the logistics that go into planning a wedding, while her fine art skills guaranteed breath-taking photos you'll treasure forever. We asked Veronika to share a little more about her work, inspiration and some of the things she's learned along the way...
1. How Did You Get Started in the Wedding Industry?
I have enjoyed being in weddings since I was at a college. Having a hospitality management degree background gave me a chance to organise weddings. It always feels special to be a part of someone's wedding day, the most important day of life. This was a long time before I even started photography.
However, wedding photography has given me much more. As a wedding photographer, I'm privileged to do one of the most important tasks of the day. I capture all the precious moments and bring them back to life. So my couples can relive their wedding day through my vision in their photos and video.
2. What Does Your Typical Working Day Involve?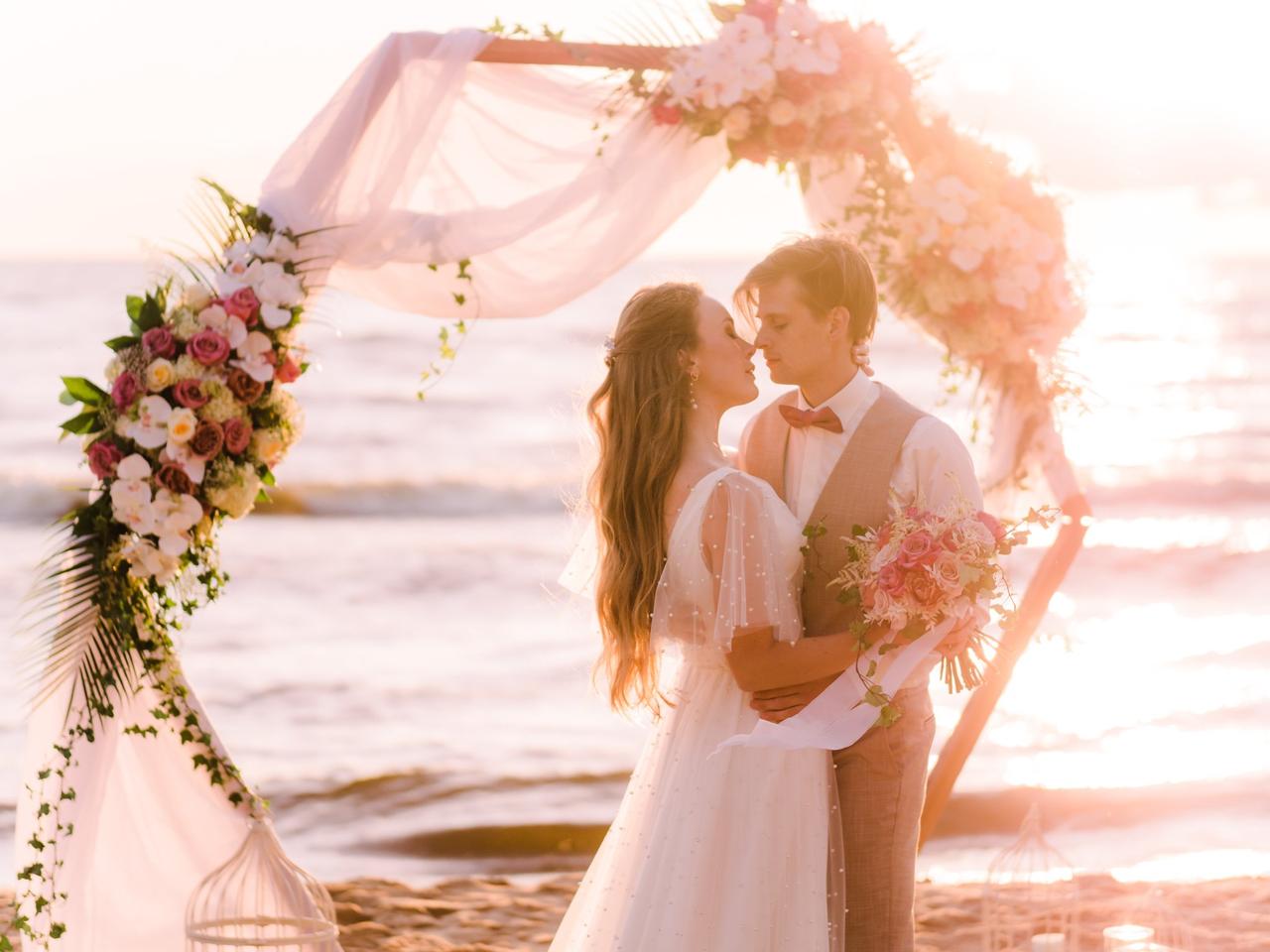 If I'm not photographing weddings, which take only about 10% of my working time, I'm editing. To give you an idea, I typically capture 4,000 – 5,000 photos per wedding, and I have at least one wedding per week.
That means I have to process 16,000 – 20,000 photos per month and I end up delivering around 2,500 – 3,000 fully edited images every month. Plus, the video editing takes time too! That's why my availability is so limited, and I don't book more than four weddings per month.
3. What Is It That You Love about Working in Weddings?
I absolutely love the whole process of planning with my couples and sharing their excitement. Couples often contact me before even booking their venue to make sure that I will be available for their date.
Being one of the first wedding vendors they contact is such an honour. It means that I can help to guide them through the process of wedding planning. I can share my experience to help them make the best choices and overcoming potential issues.
I get that wedding planning can be extremely overwhelming, especially when you've never done it before. That's what I'm here for, to help my couples achieve their picture-perfect wedding day.
4. What Do You Find Most Challenging in Your Work?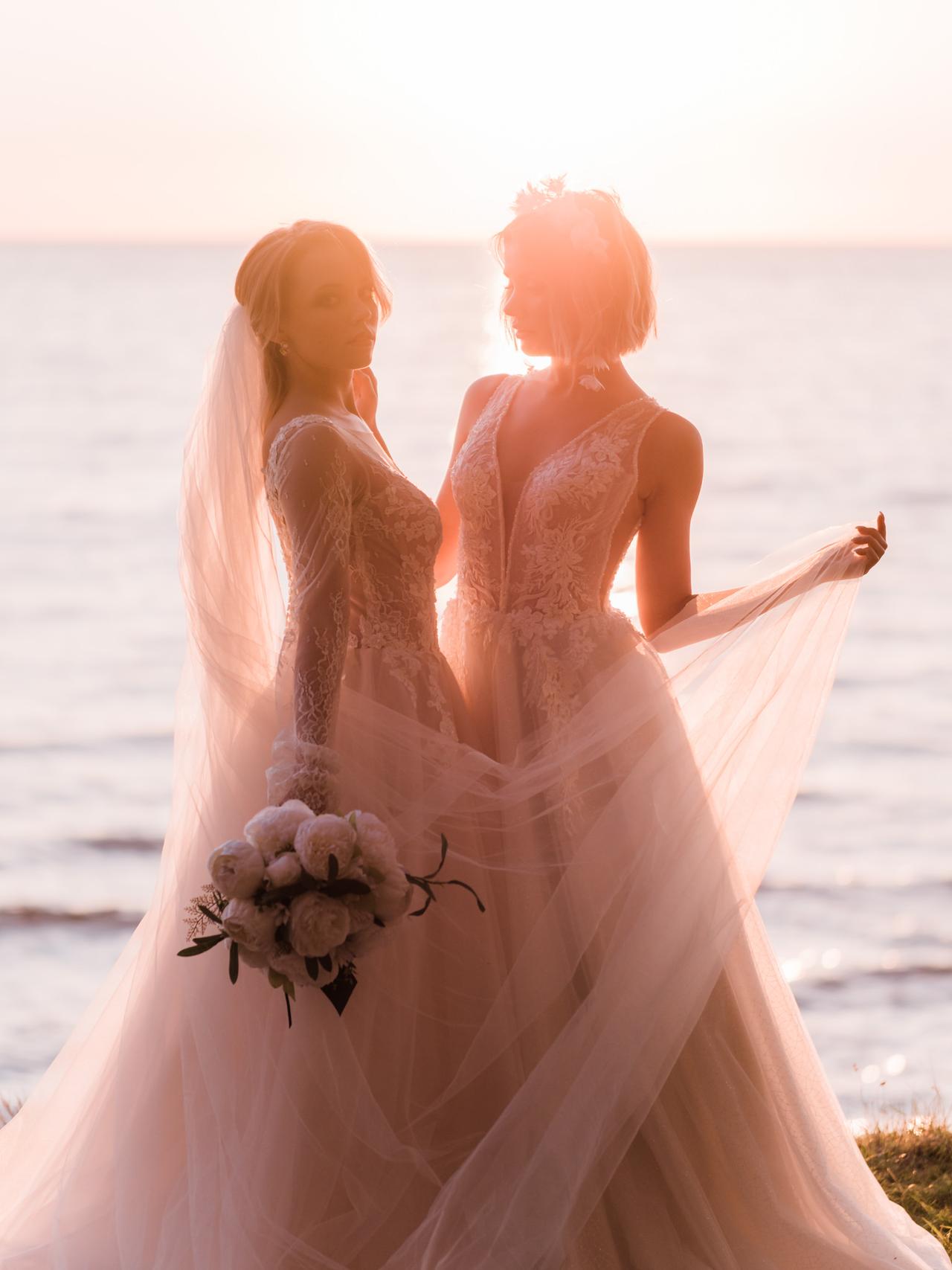 It's definitely guests trying to take photos of the important moments with their own cameras and phones. If a guest suddenly gets in front of me taking a picture, completely blocking my camera, there is not much I can do.
Moments happen so fast, and I could end up completely missing it. That's why I recommend having an unplugged ceremony to my couples. It eliminates the risk of guests spoiling important captures such as the first kiss for an Instagram snap.
5. What Did the Coronavirus Pandemic Teach You About Your Business?
The pandemic taught me that there is always room for improvement. When I couldn't work "in" my business, I took it as an opportunity to work "on" my business. So, I've completed an online filmmaking course to bring my wedding videos to the next level.
Since the restrictions on weddings have been lifted, I started offering highlight wedding films with my photography packages. My skills of doing both photo and video simultaneously as one person have been greatly appreciated by couples who have smaller weddings of up to 70 people. Moreover, their guests wouldn't feel intimidated by several cameras pointing at them all day.
Below, you can see such video, which I did as a hybrid shooter at a very intimate destination wedding in Italy this year.
6. What is Your Advice for Someone Who Wants to Work in Your Field in the Wedding Industry?
Don't be afraid to be different. Find your own unique style, which you will be known for. Your clients will love you for this. Wedding photography is absolutely oversaturated. But the beautiful thing is that if you have your own unique voice, you will attract your ideal clients. It's like finding friends you haven't met yet. Who knows, you may even make life-long friends out of them as time goes on. How amazing is that?
7. Which Wedding Professionals Inspire You?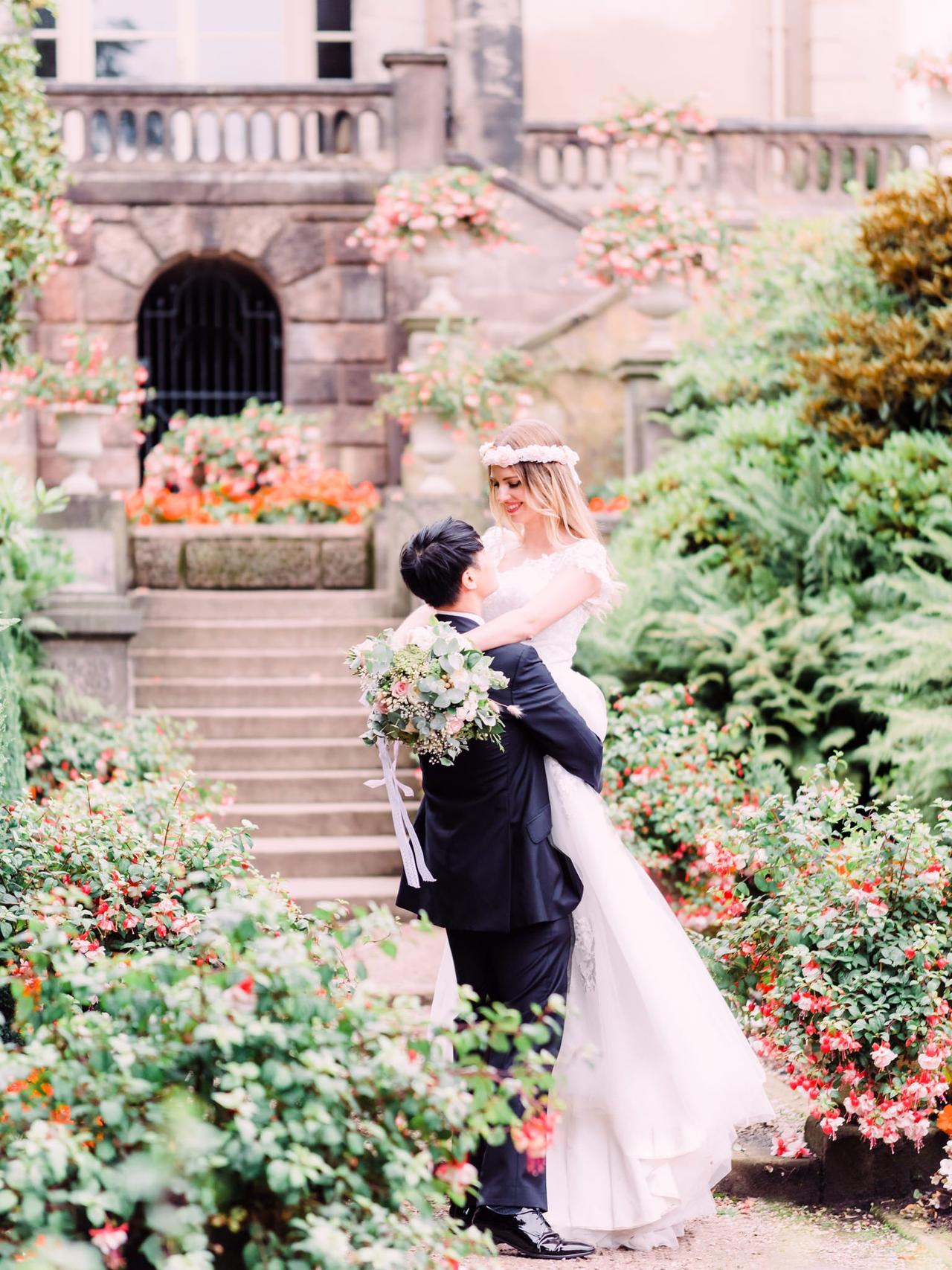 I'm inspired by many great fine art photographers such as Jose Villa and Roberto Valenzuela. But the one who inspired me the most is Taylor Jackson, a hybrid wedding photographer from Canada. He was the first photographer offering both photo and video coverage as one person. He also teaches other photographers how to do that. I have to thank him for a huge part of my success!
8. What Current Wedding Trend Do You Want to See More Of?
Personalisation! I love when couples create their own new traditions and make the day truly about them. For example, I absolutely loved seeing brides giving their speech at a couple of recent weddings. This is currently still not very traditional, but it was terrific. I would like to see more brides giving their speeches because women also have a lot to say!
9. What is Your Favourite Wedding From a Film or TV Programme?
This would be definitely Mamma Mia! I absolutely loved the setting of the film on one of the Greek islands with spectacular landscapes and views of the Mediterranean Sea. I can't wait to photograph some destination weddings in Greece in the near future!
10. What's the One Wedding Tradition You Would Ditch and Why?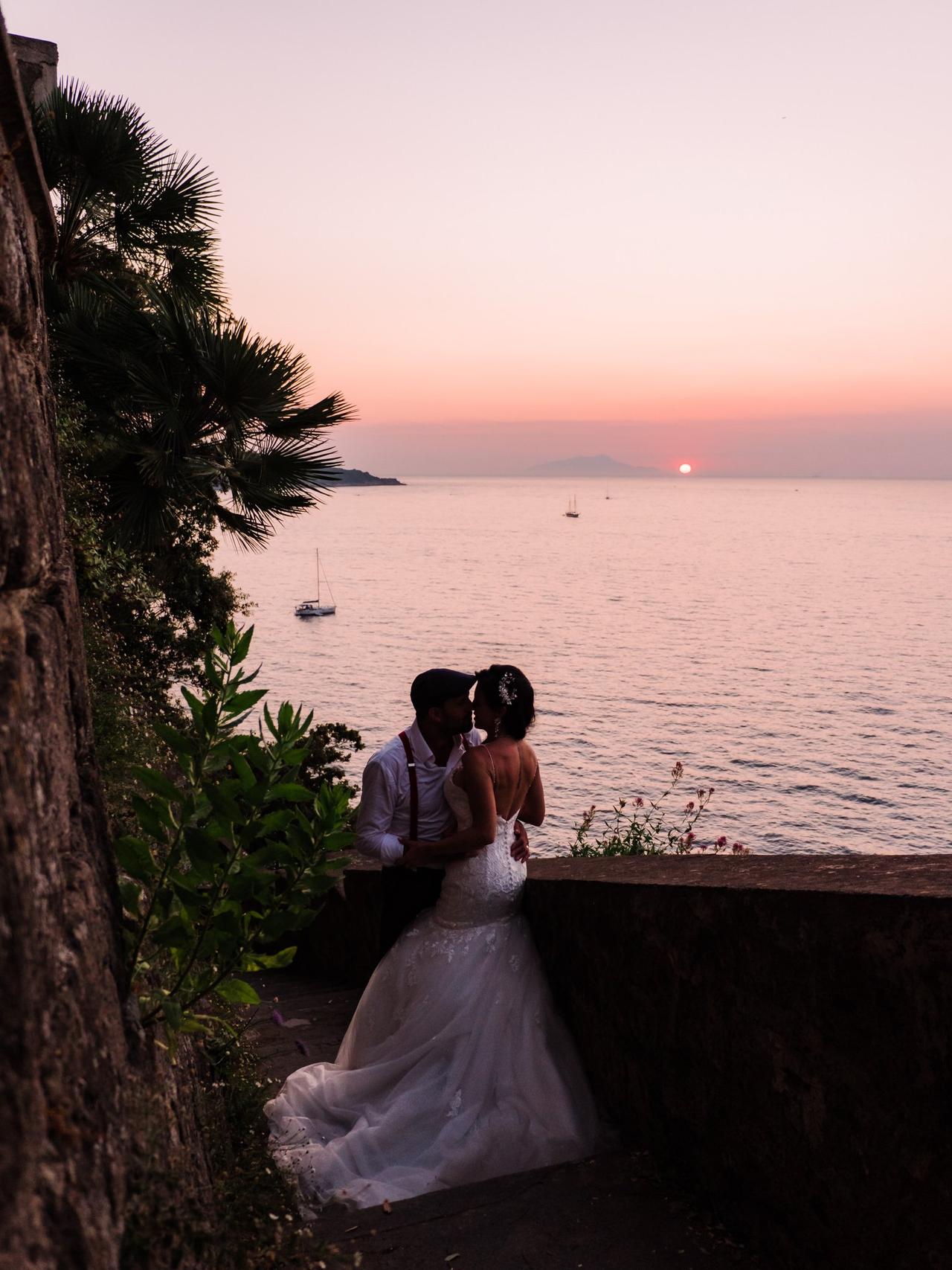 Inviting unwanted guests. Couples shouldn't be pressured by their parents or anyone else to invite someone. I believe that you should celebrate your day with your closest and dearest. Unwanted guests may affect the mood and energy of the day or even cause drama. And no one wants to have that! Moreover, extra guests inflate your budget, making you spend extra. This is money you could have invested into something that actually matters to you.
11. What's Your Next Ambition for Your Business?
I would love to serve my clients even further. I want to open a bridal boutique with a gallery showcasing my brides on their wedding day. When my brides reach out to me, they are most likely just beginning their wedding planning journey.
At this point, they have most likely not chosen their dream dress yet. This boutique would be for the romantic and elegant brides who love the fine art feel. Here they would get inspired by other fine art brides, who I photographed, displayed all over the boutique.
You can find out more about Veronika and her work by visiting her listing on Hitched, and you can follow her on Instagram here.