Joel Grainger (Live Looping Violinist)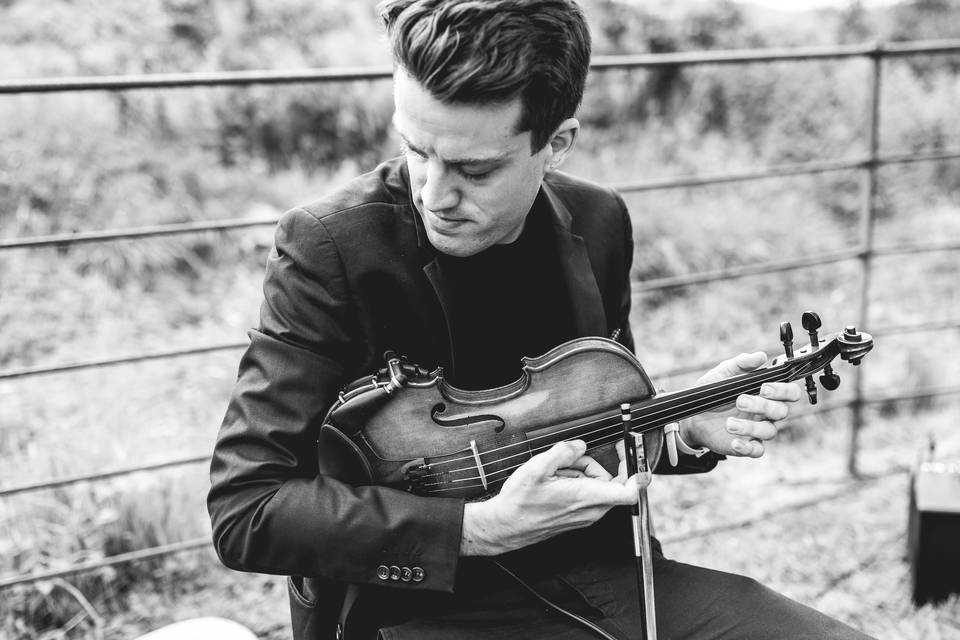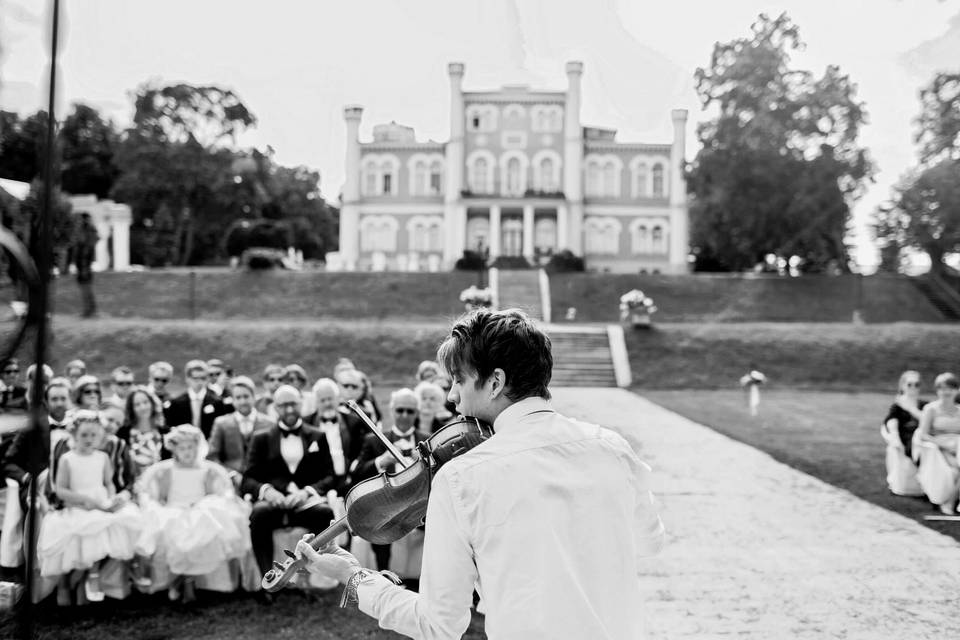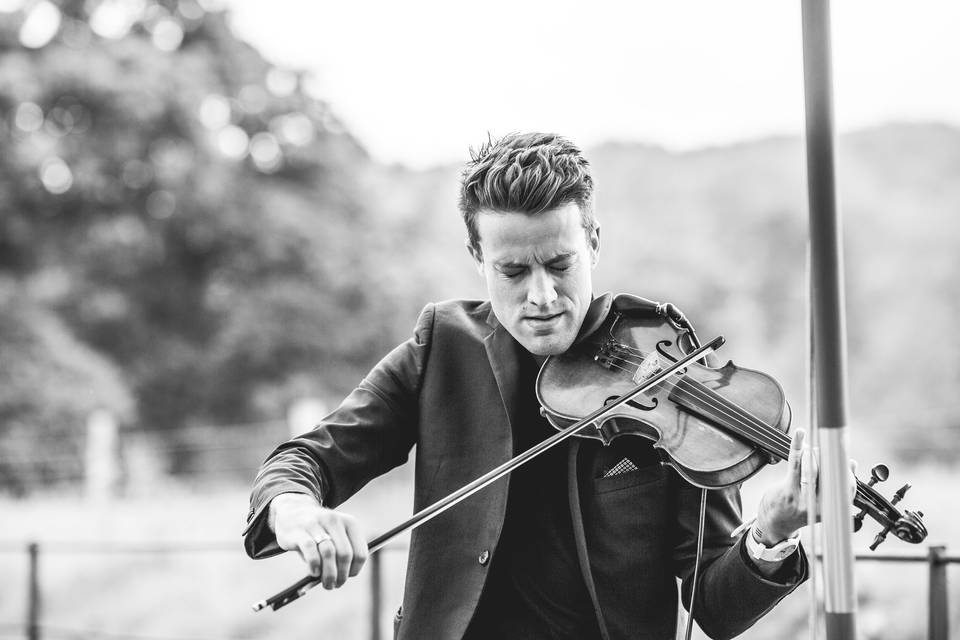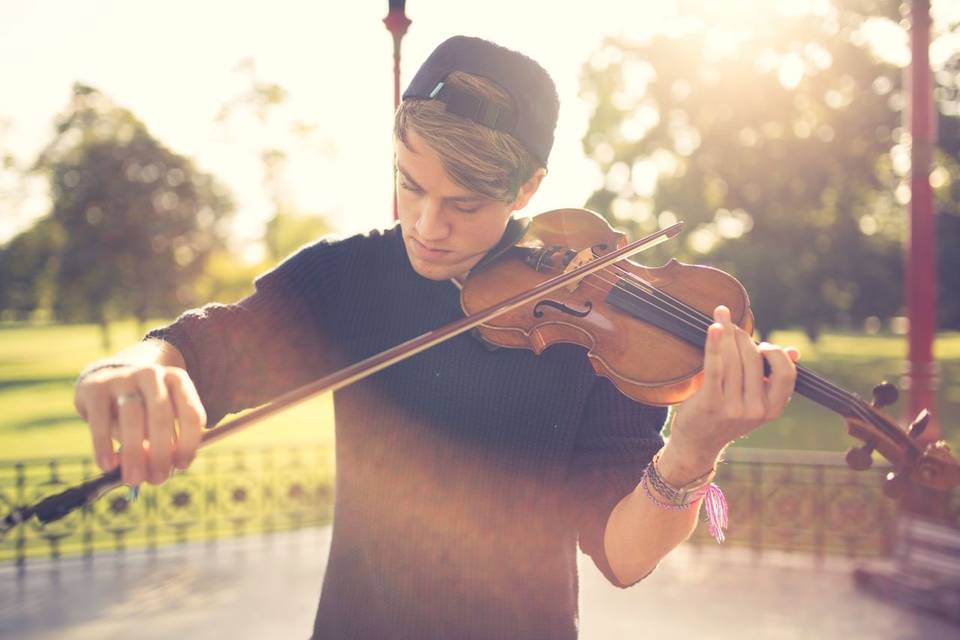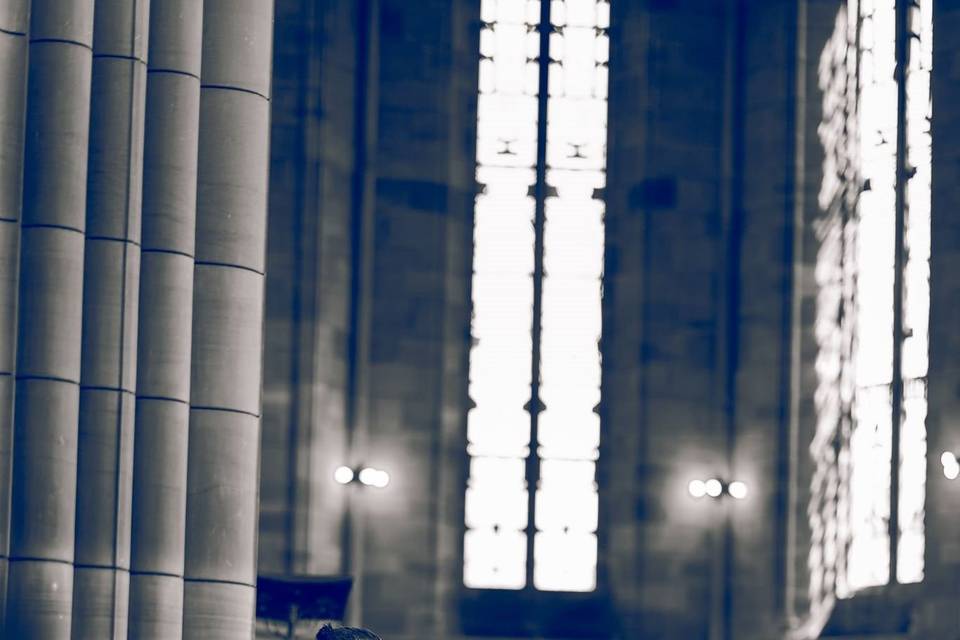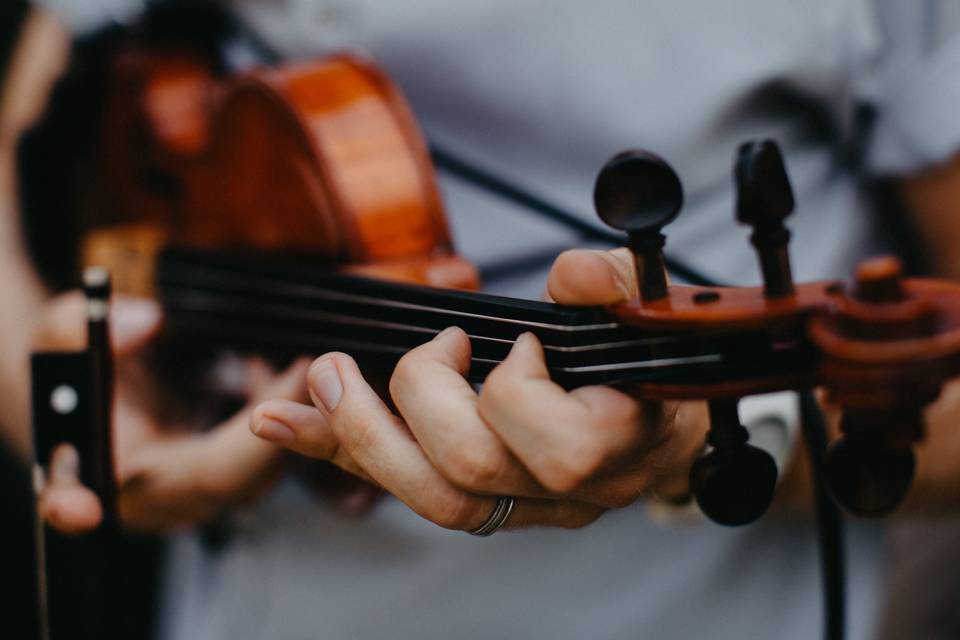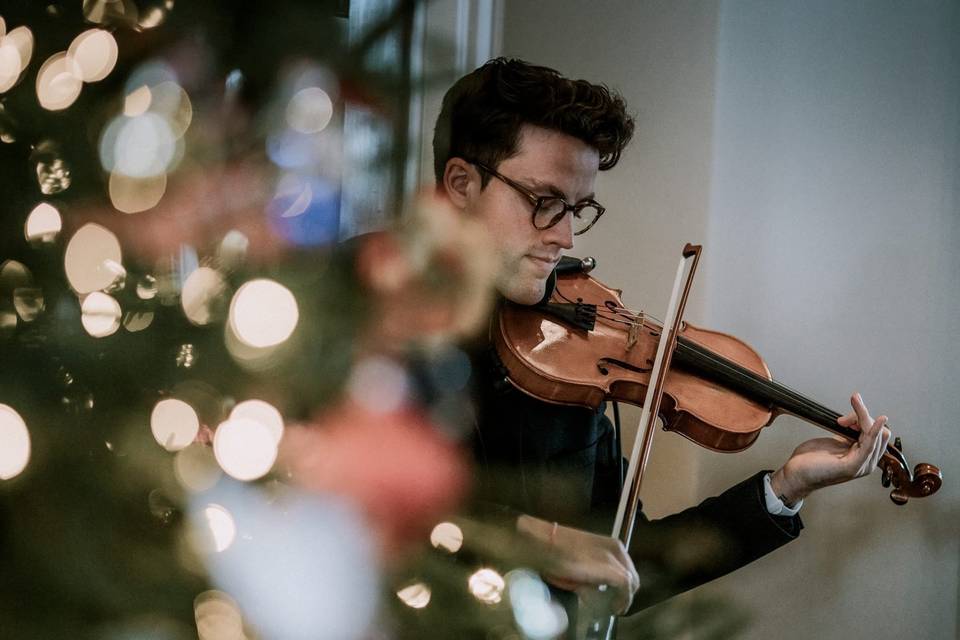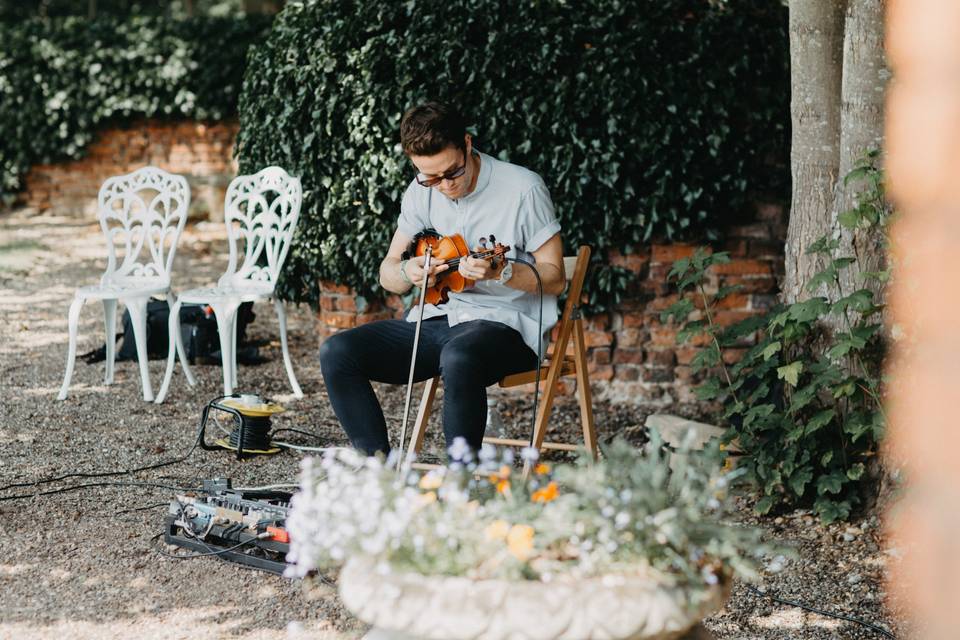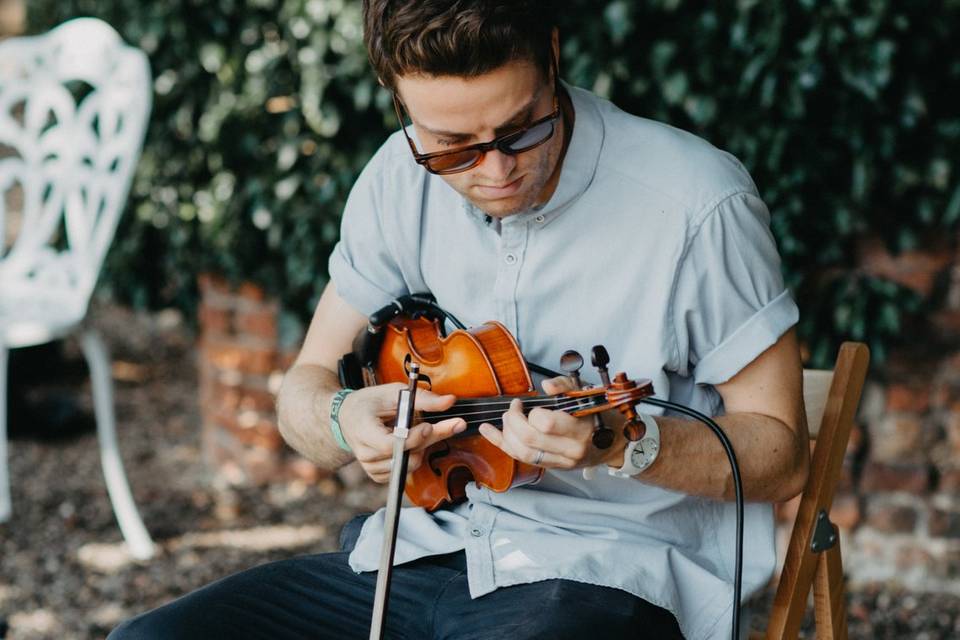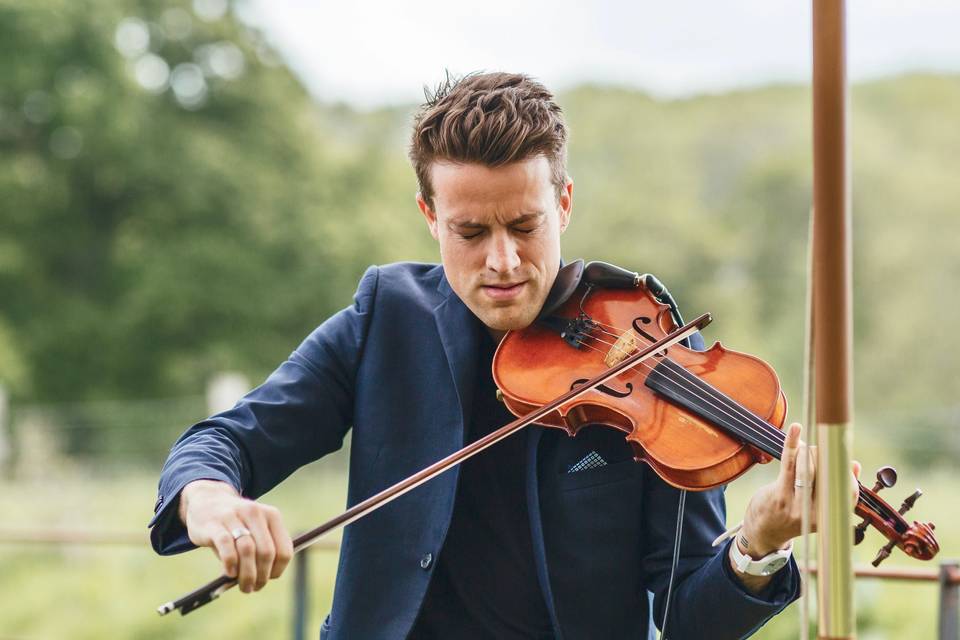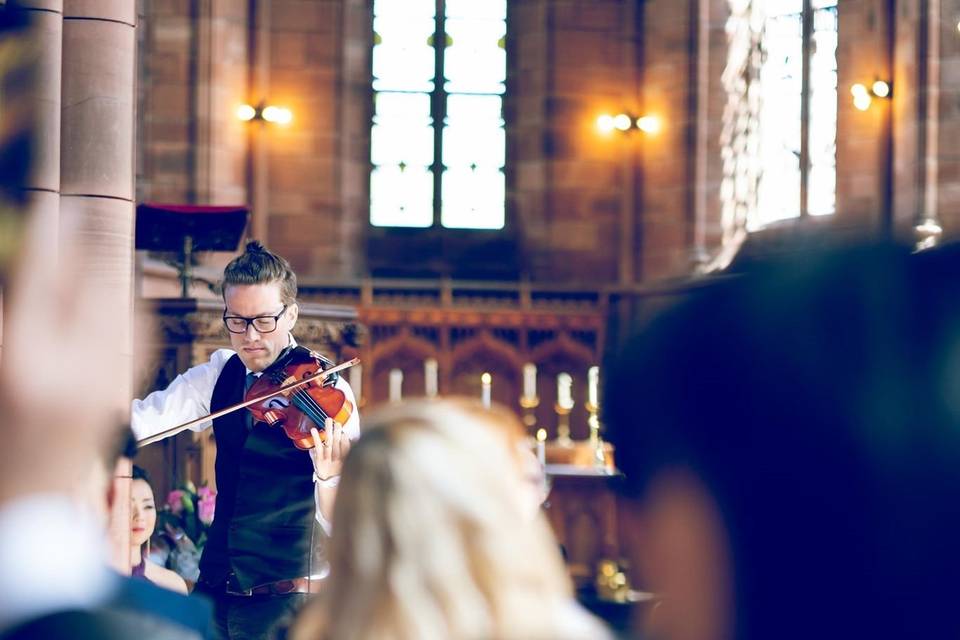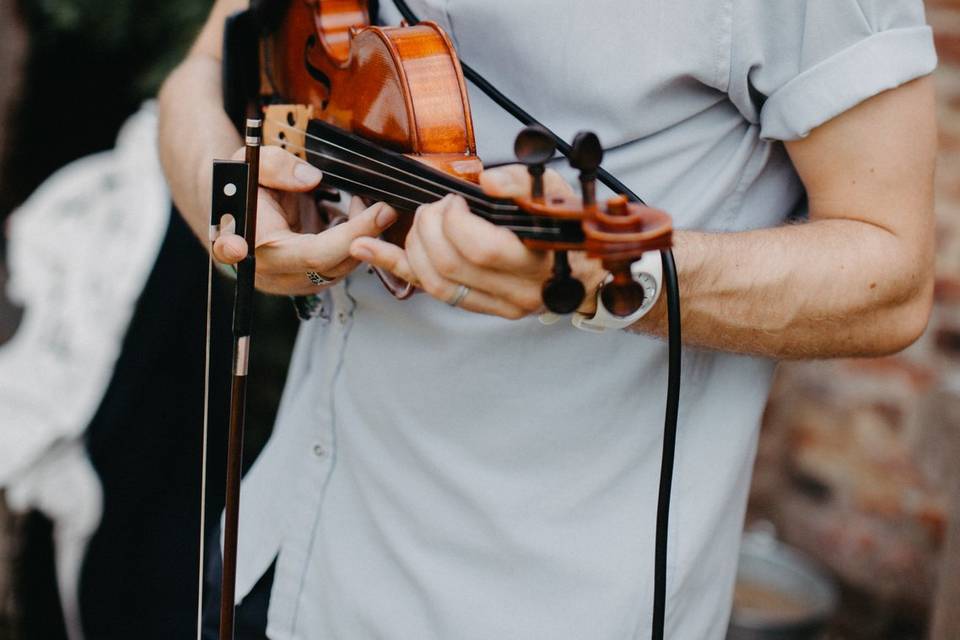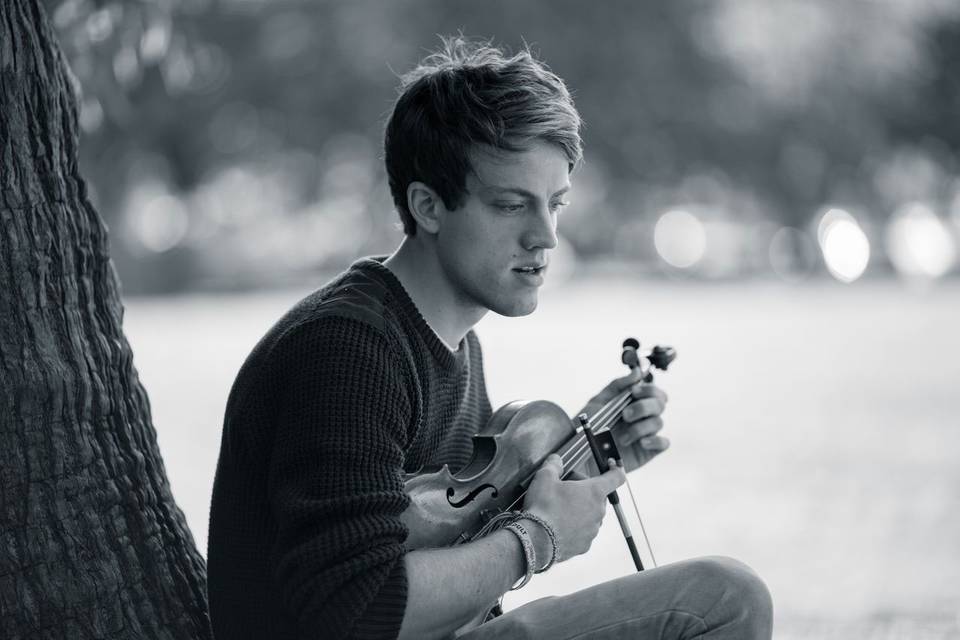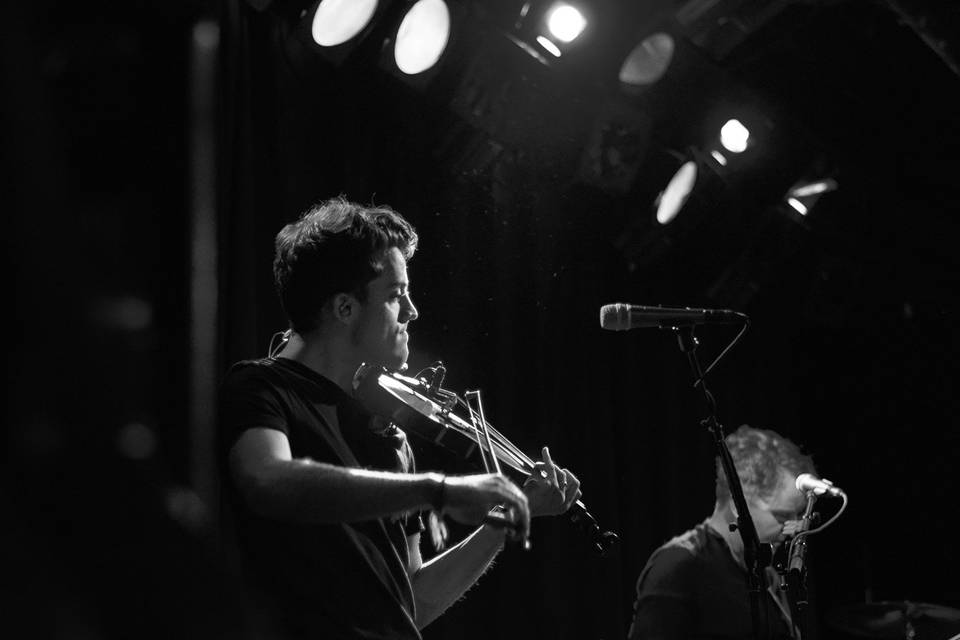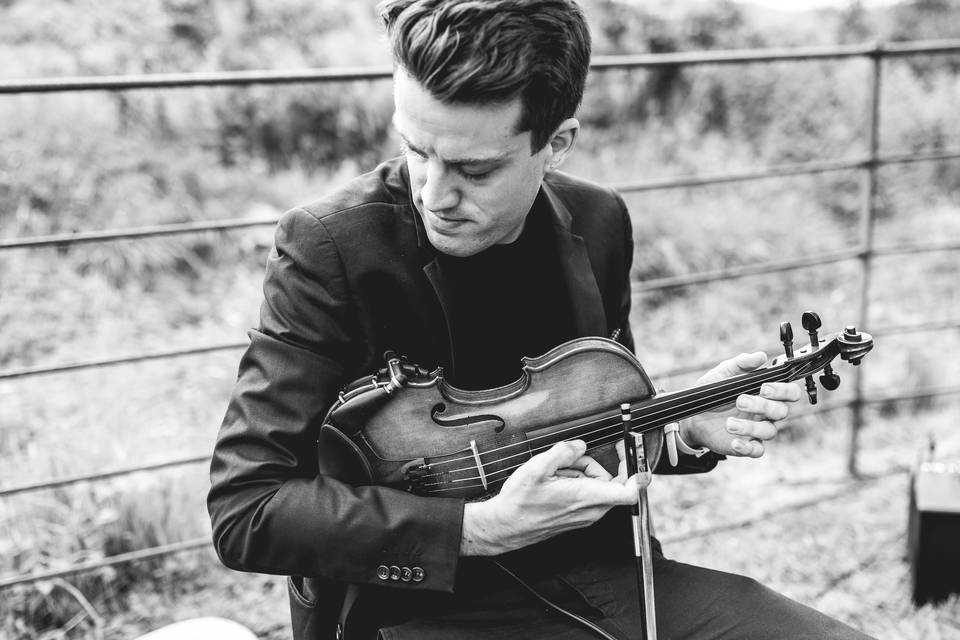 About
Joel Grainger (Live Looping Violinist) is a wedding musician based out of Yorkshire, England, that is happy to travel throughout the UK and beyond to provide their services. Classically-trained violinist Joel Grainger aims to supply a unique music experience for your guests with his live-looping playing style. Joel has performed in front of crowds of thousands and at many private events by companies such as Google, Lexus, and Bank of America.
Services Offered
Joel Grainger (Live Looping Violinist) offers a vast repertoire of music to choose from for your occasion. His collection includes music from an array of genres including Indian classical, hip-hop, pop, rock, dance, and much more. If you require a special song played at your event, Joel is happy to learn this for you. He typically provides his musical stylings throughout the wedding day, playing during the ceremony, drinks reception, and at the wedding breakfast as required.
Highlights
Served in
Aberdeen & Deeside, Amalfi Coast, Argyll, Bedfordshire, Berkshire, Bologna, Bristol, Buckinghamshire, Caerphilly, Caithness, Cambridgeshire, Capri, Cardiff, Carmarthenshire, Central & Glasgow, Ceredigion, Cheshire, Co Antrim, Co Armagh, Co Down, Co Fermanagh, Co Londonderry, Co Tyrone, Conwy, Cornwall, Cumbria, Denbighshire, Derbyshire, Devon, Dorset, Dumfries Galloway & Ayrshire, Durham, East Central London, East London, East Riding of Yorkshire, East Sussex, Essex, Fife & Angus, Flintshire, Florence, Fort William, Gloucestershire, Greater Manchester, Guernsey, Gwynedd, Hampshire, Herefordshire, Hertfordshire, Highlands, Inverness, Isle of Anglesey, Isle of Man, Isle of Skye, Isle of Wight, Isles of Scilly, Jersey, Kent, Lake Como, Lake Garda, Lake Maggiore, Lancashire, Leicestershire, Lincolnshire, Llansantffraid-ym-Mechain, Lothian & Borders, Merseyside, Merthyr Tydfil, Mid Glamorgan, Middlesex, Milford Haven, Monmouthshire, Moray & Banff, Neath Port Talbot, Newport, Norfolk, North London, North West London, North Yorkshire, Northamptonshire, Northumberland, Nottinghamshire, Orkney, Outer Hebrides, Oxfordshire, Pembrokeshire, Perthshire, Powys, Puglia, Rome, Ross-shire, Rutland, Sark, Shropshire, Sicily, Sorrento, South East London, South West London, South Yorkshire, Southern Isles, Staffordshire, Stirlingshire, Strathspey, Suffolk, Surrey, Sutherland, Swansea, Torfaen, Tuscany, Tyne & Wear, Vale Of Glamorgan, Venice, Warwickshire, West Central London, West London, West Midlands, West Sussex, West Yorkshire, Wiltshire, Worcestershire and Wrexham
Recommended by 100% of couples
Quality of the Service

Rating 5 out of 5

Response time

Rating 4.9 out of 5

Professionalism

Rating 5 out of 5

Value for Money

Rating 5 out of 5

Flexibility

Rating 5 out of 5
Holly W.

Married on 26/03/2022

Created a wonderful atmosphere

I didn't get to see much of Joel sadly due to bride duties! However the guests enjoyed the sets and loved some of the tracks that made moments more memorable.

Kate R.

Married on 25/03/2022

Perfect for a wedding or special event

Joel played during our wedding ceremony and drinks reception last week and the music was beautiful. It gave the perfect atmosphere to our wedding, so many of our guests complimented the music and said how much they enjoyed it. The loop pedal gave it a different element from the usual wedding music which we absolutely loved! Joel was friendly and easy to get in touch with in the lead-up to the day. Definitely consider booking Joel for your wedding/ event! Thanks again Joel - Kate & Brandon

Sophie S.

Married on 25/09/2021

A highlight of our wedding day

Joel played at our wedding reception in September 2021. His music set the perfect atmosphere for our reception drinks and acted as a great conversation starter. He also played another short set for guests to enjoy whilst they tucked into their food outside. Throughout the day, many of our guests remarked on how talented Joel is and best of all, you could tell how much Joel enjoys what he does, which made it even more of a pleasure to watch him.

Adam H.

Married on 01/09/2021

Excellent gifted musician..with an edge

Every bit as good as his wonderful YouTube videos and Albums. A skilled musician who brings a contemporary edge. A privilege to have him play for us during and after the ceremony…our only regret was that we couldn't sit and listen more! Thank you. Adam & Nicola

Karl F.

Married on 08/05/2022

Performed at our Wedding

Joel performed at our wedding and I can only describe his performance as incredible, he had all our guests captured with his performance, from the church through to the reception. If I had the time, I would have pulled up a seat and watched his entire set. Our guests were in awe with his skill as a looping violinist. His professionalism made it a pleasure to work with him and I would highly recommend Joel for weddings and other events. 12/10

Marie

Married on 29/10/2021

Amazing musician for our wedding

Joel played at our wedding reception and was absolutely amazing! I would recommend him to anyone looking to create an amazing atmosphere, with a unique musician. We were so excited to have Joel at our wedding and he was definitely a highlight of the day! Thanks so much Joel for making our day special!

Dhanya J.

Married on 24/09/2021

Amazing Violinist!

We came across Joel in a wedding video and we were amazed at his talent. We were very fortunate to be able to book him to play at our wedding. He created such a wonderful and memorable atmosphere not only for us but for the guests aswell. All the guests was asking for his details. His work is amazing. If anyone is planning to hire a violinist, he is the person to go for.
Thank you so much for everything.

Lola

Married on 15/09/2021

Fantastic violinist

I came across Joel playing Ed Sheeran's - Shape of You to a crowd on the street in Bath back in 2017 and was over the moon when his name popped up when looking for a drinks reception musician. Unfortunately, our wedding was to be held in Belfast so I spent a lot of time trying to find someone who could do the same….. and it was quite clear no one had the same skill set or sound to even come close. Thankfully, Joel was willing to travel and despite my own worries about travel during COVID, he successfully made it across. I can't thank him enough for coming - the music was absolutely amazing and he even learned a song specially for the day (Can't help falling in love) at our request to be played as we walked down the aisle. He has songs on iTunes/Spotify for anyone needing to hear some of his work. 100% recommend!

Alexandra K.

Married on 10/09/2021

Brilliant and unique

Joel was brilliant. Many guests commented on how amazing he was, providing the perfect entertainment for a garden reception. I have never been to a wedding with a looping violinist, making it feel even more special to us.

Ollie B.

Married on 07/08/2021

Thank you!

Joel played at our wedding in August and we couldn't have been happier. It created the perfect atmosphere for our wedding ceremony and drinks reception. His communication was great throughout the process and, due to the weather, he was super flexible and adaptable during the day as well. We had so many guests say how impressed they were with him!

Chloe H.

Married on 16/05/2020

The Perfect Wedding Musician

We had originally booked Joel for our wedding in May 2020 but unfortunately due to Covid-19 we had to delay our day twice. Although the process was complex trying to find new dates with all suppliers available, it was non-negotiable that we had to find a date with Joel still available. We are so pleased this was the case because our day would not have been the same without him; all ages appreciated his amazing talent and we had so many compliments. But WOW the best thing is having 'Fly' as our entrance song - we get goosebumps and tears every time we hear it. We couldn't fault a thing throughout the day, although the schedule went behind Joel was so flexible to work around it. 5* Service!

Francois

Married on 28/12/2019

Phenomenal

We just wanted to say that you were just fantastic. We are so lucky and so honoured that you played such an important part in our wedding weekend. The music was amazing and all our guests were blown away. You were the highlight for us of our day and the music was phenomenal.

Also a very special thanks for the amazing ceremony walk in song. It was just beautiful and so very emotional.

You will always be a part of the awesome memories we will keep with us for that epic weekend at Stubton Hall.

F&R

Lizzie

Married on 25/08/2019

Brilliant musician

Joel recently played at our wedding. We originally saw him playing in Bath, and I knew I wanted to book him for our wedding.
Joel is so talented and created a lovely atmosphere for our ceremony. So many of our guests commented on how good he was. I highly recommend Joel, he's a brilliant musician.

Andrew

Married on 19/05/2019

Incredible musician for our wedding

We were very fortunate to have Joel play at our wedding two days ago! The wedding was a big surprise as people thought that they had just come for our daughters christening. Joel played his version of Pachelbel's Canon as my wife walked down the aisle and the whole church was in tears. Additionally, Joel played a variety of songs at the reception and had many people talking about how amazing the musician we had was. I highly recommend Joel to play at your wedding!!!

Siobhan

Someone thought we were filming a movie

Joel was incredible. I'd been listening to him on Spotify for a while before getting in contact. He was so nice from the first contact. His music was even more amazing on the wedding day. We got married in a national trust venue. There were so many people listening to Joel they didn't realise it was a real wedding. A few people asked my family after if we were filming a movie. Our guests, young and old, have not stopped talking about how magical the music was. They all got emotional. And Joel was also humble enough to share the limelight with my family who sang a few songs too. He's an incredible talent and a true professional. We can't thank him enough.