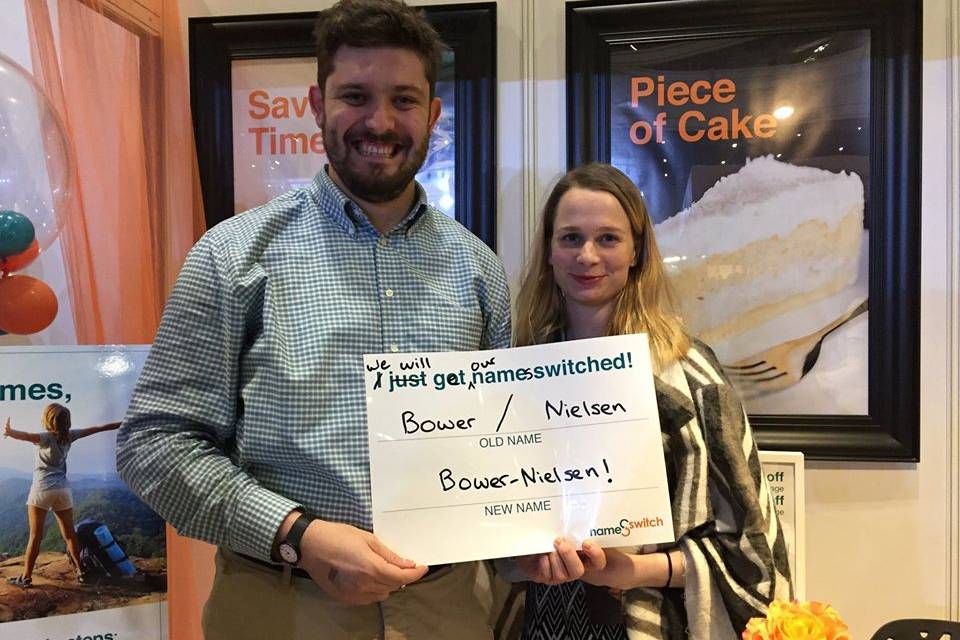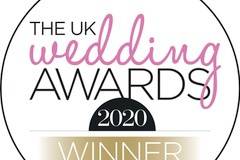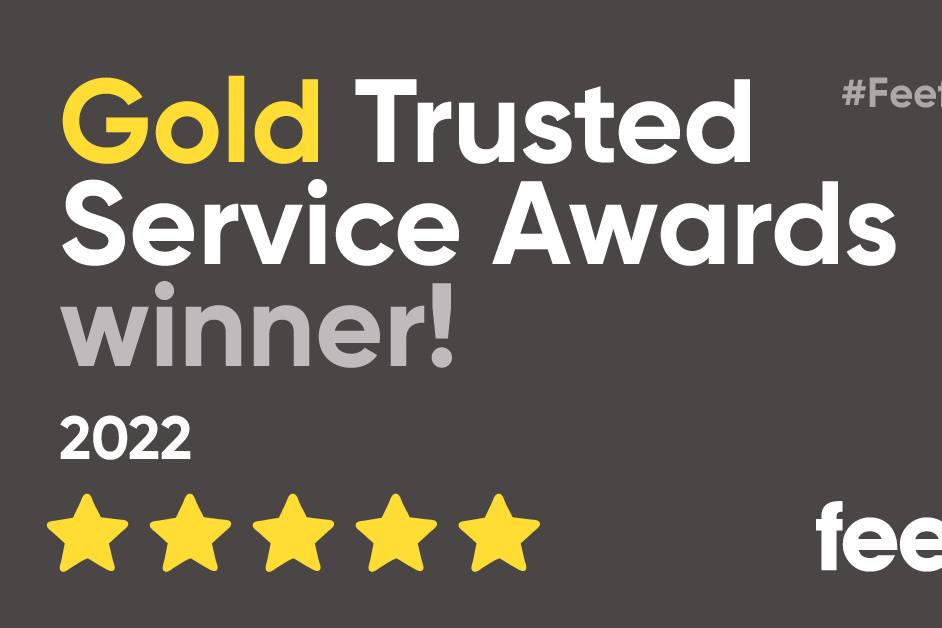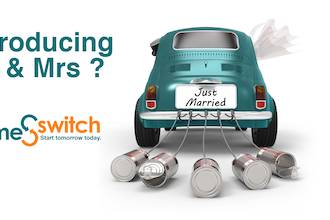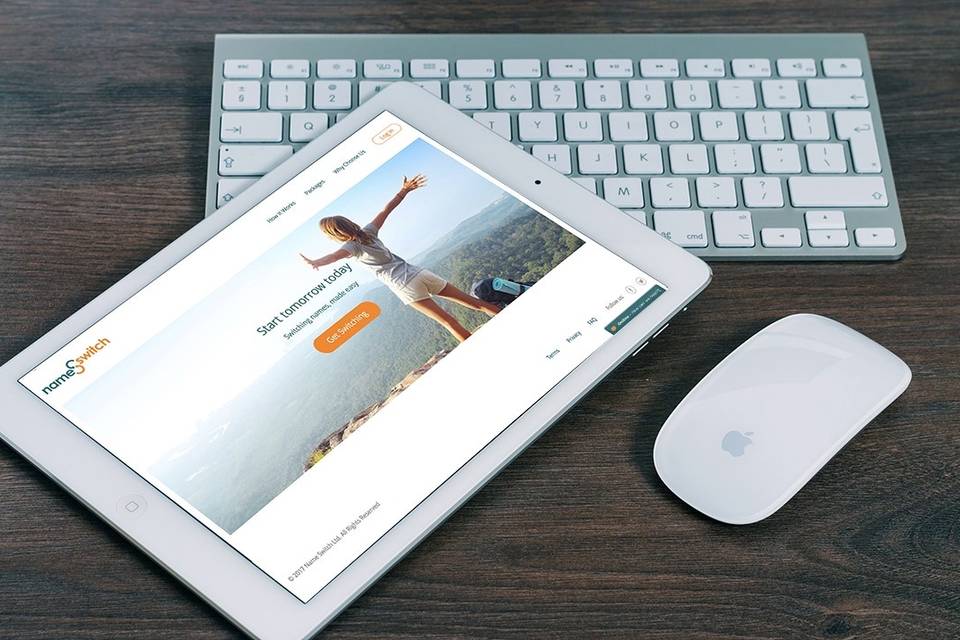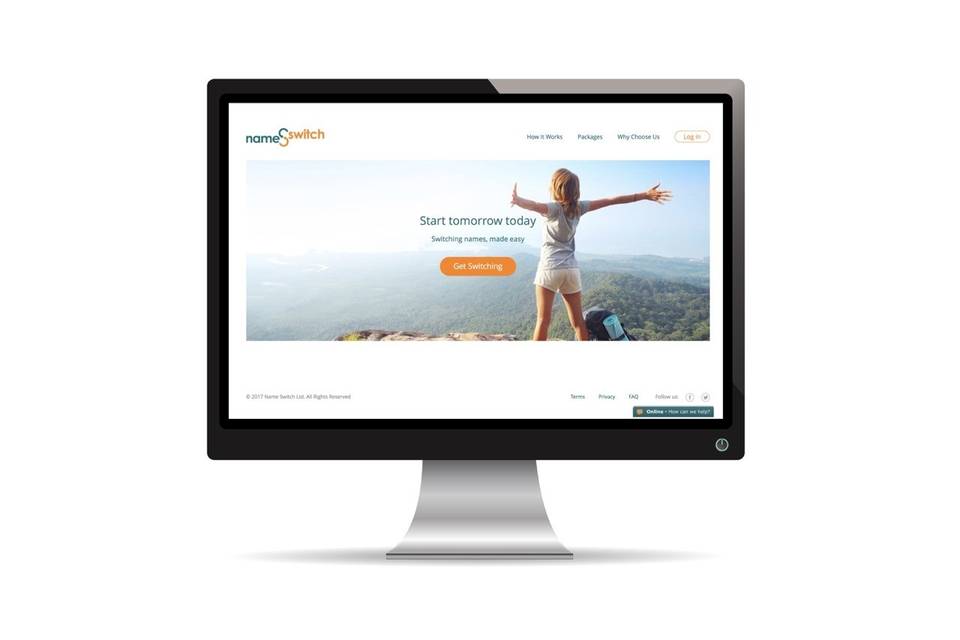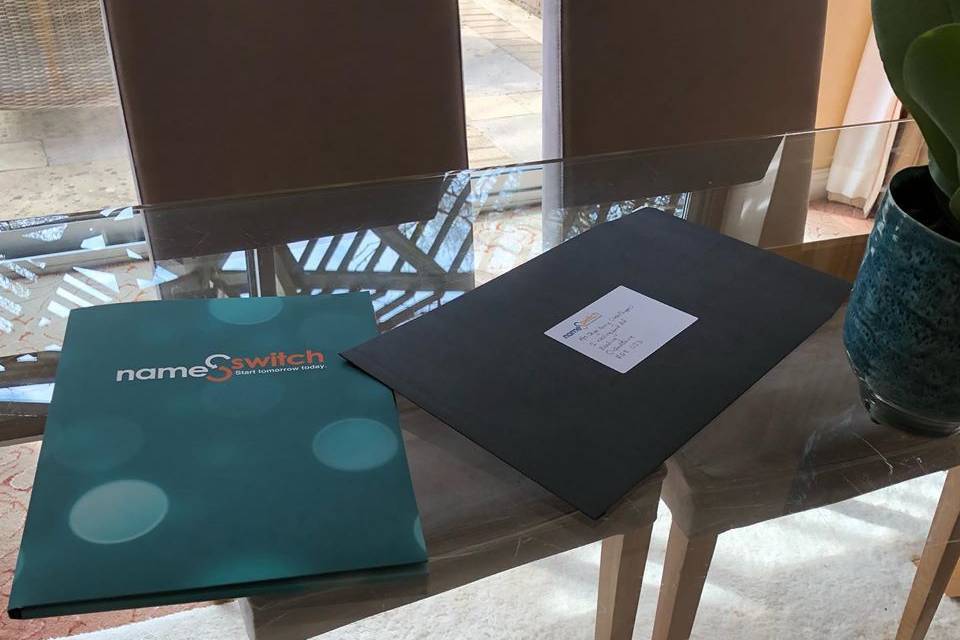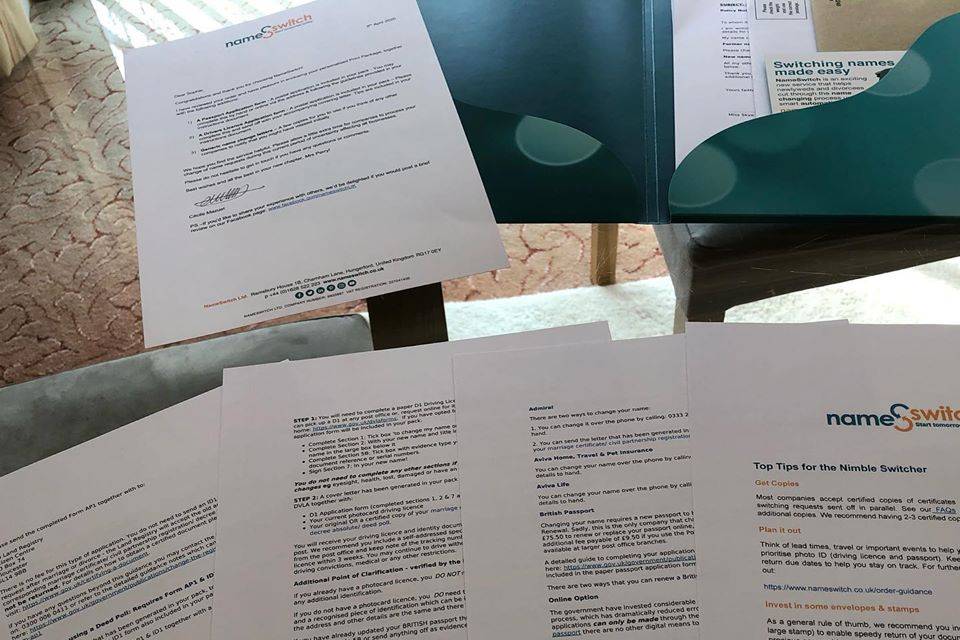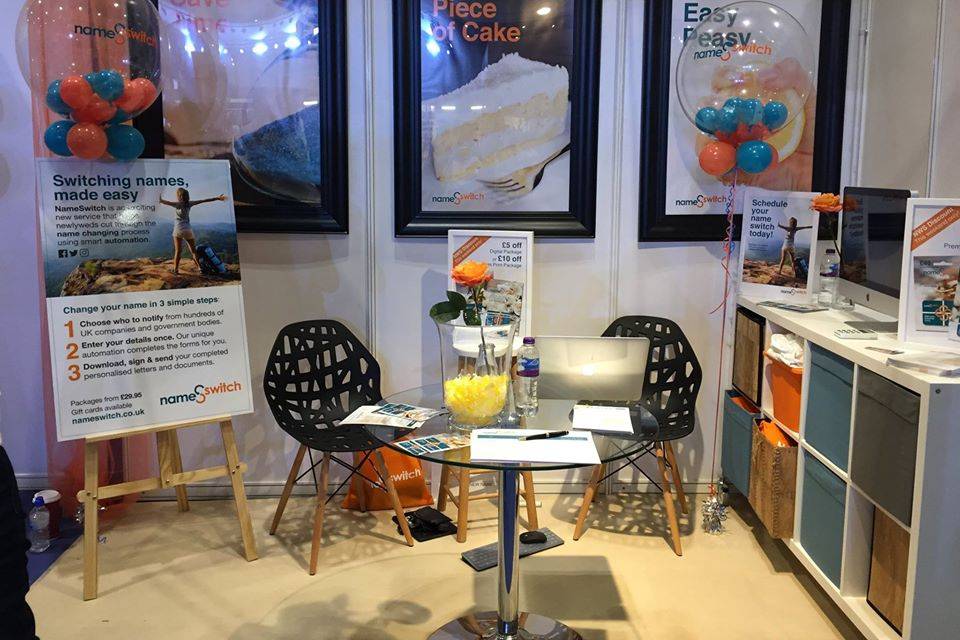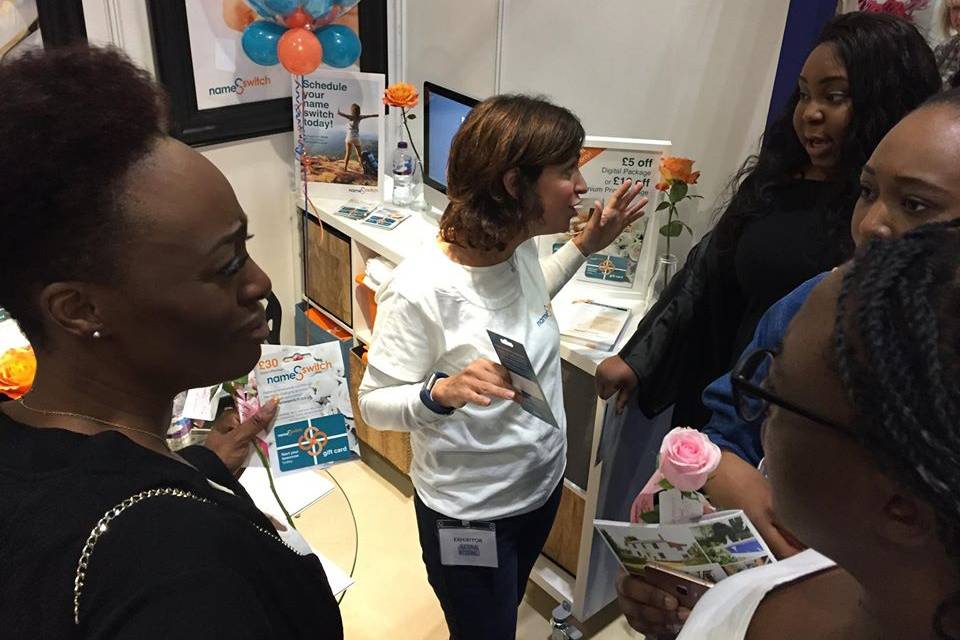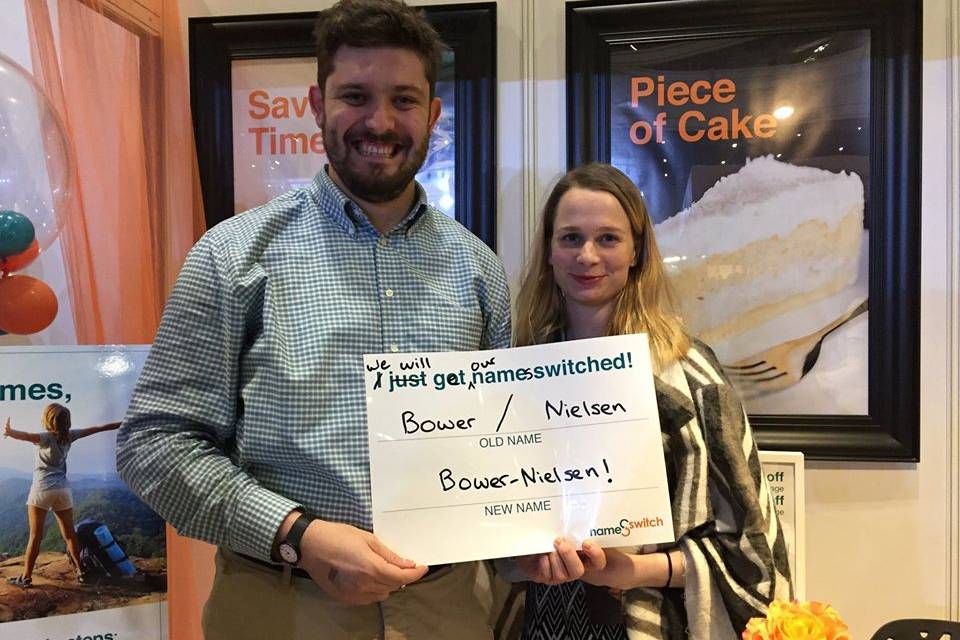 About
Based in Hungerford, in the Berkshire region of England, NameSwitch offers wedding services. These dedicated professionals are honoured to have a role in your happily ever after. Their mission is to help you easily navigate the process of changing your name after your celebration of love.
Services Offered
NameSwitch strives to alleviate some of the stress that can come with changing your name. With their innovative service, they can create notification letters to send to a variety of companies and government bodies. This unique and secure system completes the necessary forms and provides them in an instant download for you to print, sign, and mail. By providing personalised instructions, NameSwitch can conveniently guide you through your name-changing process. From your initial enquiry to the delivery of your forms, this company is committed to your satisfaction.
There are a batch of helpful FAQ's, Blog Guides and How it Works Demo Video on their website as well as Customer Testimonials. They are on hand to answer any questions you may have.
Name-Change Notification Packages start at £45.95
Highlights
Served in
Amalfi Coast, Bedfordshire, Berkshire, Bologna, Bristol, Buckinghamshire, Caerphilly, Caithness, Cambridgeshire, Capri, Cardiff, Carmarthenshire, Central & Glasgow, Ceredigion, Cheshire, Co Antrim, Co Armagh, Co Down, Co Fermanagh, Co Londonderry, Co Tyrone, Conwy, Cornwall, Cumbria, Denbighshire, Derbyshire, Devon, Dorset, Dumfries Galloway & Ayrshire, Durham, East Riding of Yorkshire, East Sussex, Essex, Fife & Angus, Flintshire, Florence, Fort William, Gloucestershire, Greater Manchester, Guernsey, Gwynedd, Hampshire, Herefordshire, Hertfordshire, Highlands, Inverness, Isle of Anglesey, Isle of Man, Isle of Skye, Isle of Wight, Isles of Scilly, Jersey, Kent, Lake Como, Lake Garda, Lake Maggiore, Lancashire, Leicestershire, Lincolnshire, Llansantffraid-ym-Mechain, Lothian & Borders, Merseyside, Merthyr Tydfil, Mid Glamorgan, Middlesex, Monmouthshire, Moray & Banff, Neath Port Talbot, Newport, Norfolk, North Yorkshire, Northamptonshire, Northumberland, Nottinghamshire, Orkney, Outer Hebrides, Oxfordshire, Pembrokeshire, Perthshire, Powys, Puglia, Rome, Ross-shire, Shropshire, Sicily, Somerset, Sorrento, South West London, South Yorkshire, Southern Isles, Staffordshire, Stirlingshire, Strathspey, Suffolk, Surrey, Sutherland, Swansea, Torfaen, Tuscany, Tyne & Wear, Vale Of Glamorgan, Venice, Warwickshire, West Midlands, West Sussex, West Yorkshire, Wiltshire, Worcestershire and Wrexham
Recommended by 98% of couples
Quality of the service

4.9 out of 5 rating

Response time

5 out of 5 rating

Professionalism

5 out of 5 rating

Value for money

4.9 out of 5 rating

Flexibility

5 out of 5 rating
Katie M.

Married on 11/09/2021

Excellent service, saves so much time!

I listened to a podcast about this service and it sounded ideal for taking the stress out of the name changing process. Signing up with NameSwitch was the best £30 I have spent in a long time! You just have to go through their list of companies and places you need to change your name and then all the paperwork and letters and produced for you, along with really good instructions on what each company needs. It is a minefield of original, certified copies and copies of certificates, forms or letters, over the phone, online or in person - NameSwitch saved me HOURS of working all this out. Can't recommend it enough.

Becky F.

Married on 02/09/2021

Great time saving service!

A great way to summarise your name change instructions, only note I would recommend is to add info for online amendments as opposed to it all being postal now more and more businesses are going paper free.

Kimberley F.

Married on 23/08/2021

Making Wedmin so much easier!

Exceptional service! Answered every question very quickly and made me feel much more confident in using the documents. The instructions which describe the different institution requirements and what you need to do practically are so good! I would definitely recommend.

Did the reviews win you over?

Send a message

Penny B.

Married on 25/09/2020

Just Brilliant

We married between lockdowns September 2020, I now use a double barrel, my maiden name and my husband's surname, this is mainly because my 1st and last name would be almost the same and a tongue twister. I went for the printed letter version, can't remember the charge but it was good value and not expensive. The team are friendly helpful and professional. Can't recommend enough, made a difficult job easy. Just brilliant thank you

Sydnee G.

Married on 21/09/2020

Hassle-free and so worth it

I had been married for a year and half before even thinking about changing my name. I knew it'd come with a lot of paperwork and I just wasn't ready to dive in to it all. The Name switch girls the Hitched recommended were SO helpful and provided EVERYTHING I needed to complete my name change start to finish. Such an easy process and support given along the way even with the E-package. 100% recommend!

Daisy A.

Married on 15/07/2022

Genius idea!


Absolutely loved using Name Switch to change my name after I got married a few weeks ago! It was so easy and straight forward, it's saved me so much time and was pain free to use. I would recommend it to any one changing their name!

Samantha G.

Married on 12/11/2021

Not worth the money

Really sorry but after reading good reviews I found most of switching can be done yourself and the templates are irrelevant as most companies I dealt with just did it online. Total waste of money and advise brides to just keep a list and do it yourself!

Jamie C.

Married on 30/09/2021

So worth it!

Wow, am I glad to have found Name Switch. I was absolutely dreading filling out 20+ forms, letters or making phone calls to change my surname after getting married but Name Switch makes it so easy - one form which took me 17 minutes to complete and then you immediately get all of the populated forms and letters that you need. Just incredible! I was also very impressed by the instructions document you receive too - this alone is invaluable it's literally an idiot proof guide to contacting all the companies and organisations you've selected through Name Switch and changing your name with them. The guidance in that document and how it is produced immediately and is so accurate - I was so impressed. I used the print package where everything I needed was printed and sent to me by nameswitch which is a fantastic service for anyone who doesn't have a printer at home, alternatively there is a cheaper option if you do have the capability to print yourself. I love how the print package included a passport form and driving licence D1 form too as well as complete guidance on which boxes to tick on each form to make sure you do it right. Everyone who gets married or needs to change their name should get Name Switch to help it's absolutely a no brainer

AD/Gifted product

Snow

Married on 11/09/2021

Very easy and professional service

Trust e its a nightmare in this day and age changing your name in so many places! I decided to use this service and was very impressed. Letters professionally done - all the information needed on the letters, plus added instructions at the bottom about sending an SAE and whether you need to send original or copy of your certificate which was very helpful. Saves a lot of time. Sent very quickly in tracked package and was well packaged too. Recommended.

Becca

Married on 19/05/2021

Really helpful team with super quick responces

I found the service really useful when I was feeling a bit overwhelmed by all the companies I needed to contact. The team were really quick to reply to any queries and more than happy to add on any business I had forgotten. This would make a lovely, thoughtful gift for a new bride.

Amy

Married on 14/12/2018

My husband will be very happy!

I have been married over 2 years but have only just plucked up the courage to change my name. I was scared I would miss something out and it would take too long to pull all the necessary information together. Fortunately nameswitch has made it really simple and has taken most of the effort out of the process. Thank you! My husband will be very happy! ??

Abi

Married on 27/01/2016

Quick & Easy!

I requested my name change documents before the wedding and they arrived within 2 days. Once I was back from honeymooon I spent half an hour putting the letters in envelopes with a copy of our marriage certificate, everything was then switched over. It was really that simple. Would recommend this service to everyone!

Abs

A really fantastic service

A few weeks ago I tweeted about wanting to pay someone to help with all the admin of changing my name after getting married.
There are almost 30 organisations I need to inform and, hating life admin as I do, just thinking about it was bringing me out in cold sweats.
Luckily, Name Switch replied to my tweet offering their services, and I cannot recommend them enough.
I've now got template letters to send to all the relevant organisations, and I know which ones I'll need to see in person and what I'll need to take with me when I do.
A really, really fantastic service.
Thank you Name Switch!

Emily

A really useful service

Really useful service. Not only did they send standard letters to send to each company I needed to change my name with, but most helpful were the accompanying instructions telling me the procedure for changing my name with each company, the documents they would accept, address to send it to etc. Even if I could have done the letters myself this helpful explanatory document saved loads of time which otherwise I would need to have spent checking each company's website for their specific name change procedure. Staff also friendly and service very quick. Thank you!

Emma

So straight forward

Really helpful, great website. Helps to make the process as straightforward as possible. I really appreciated the quick download time, and the personalised instructions for each company / business. Such a time saver, and has helped to make the process much clearer. I will definitely be recommending you, thank you!
Deals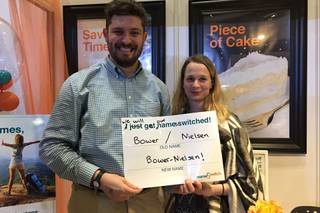 As a valued member of Hitched you are entitled to £5 off any of our packages. HITCHEDFIVE at checkout to receive 10% to apply the discount.