Flavia McDonald Professional Toastmaster
Premium
London Bridge, East Central London
View map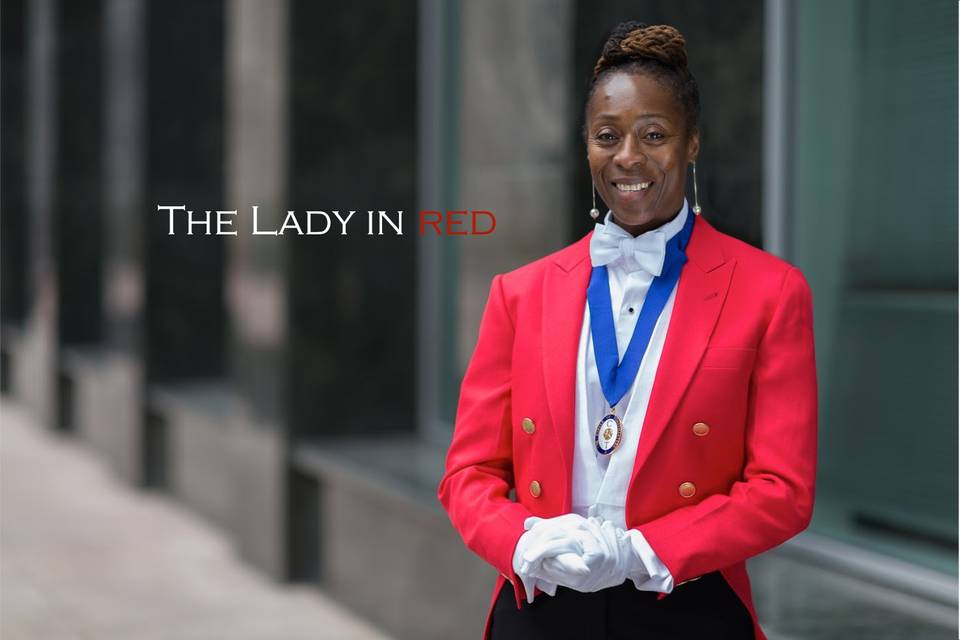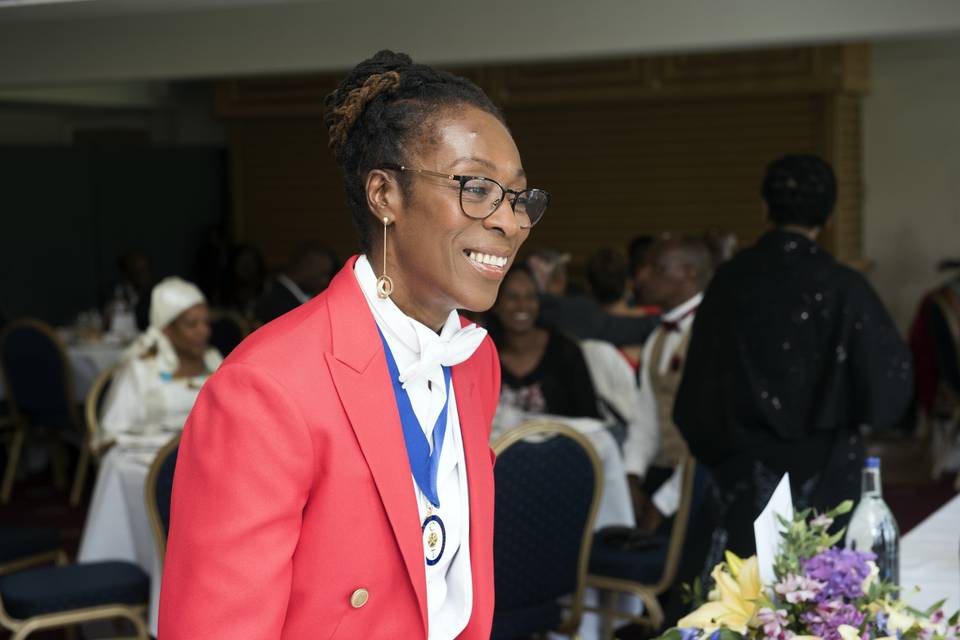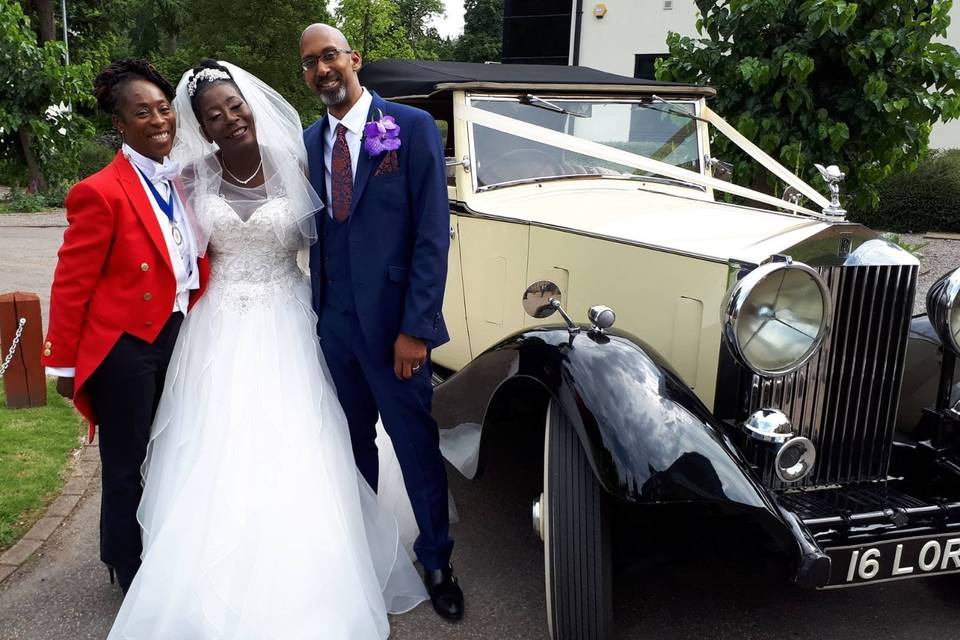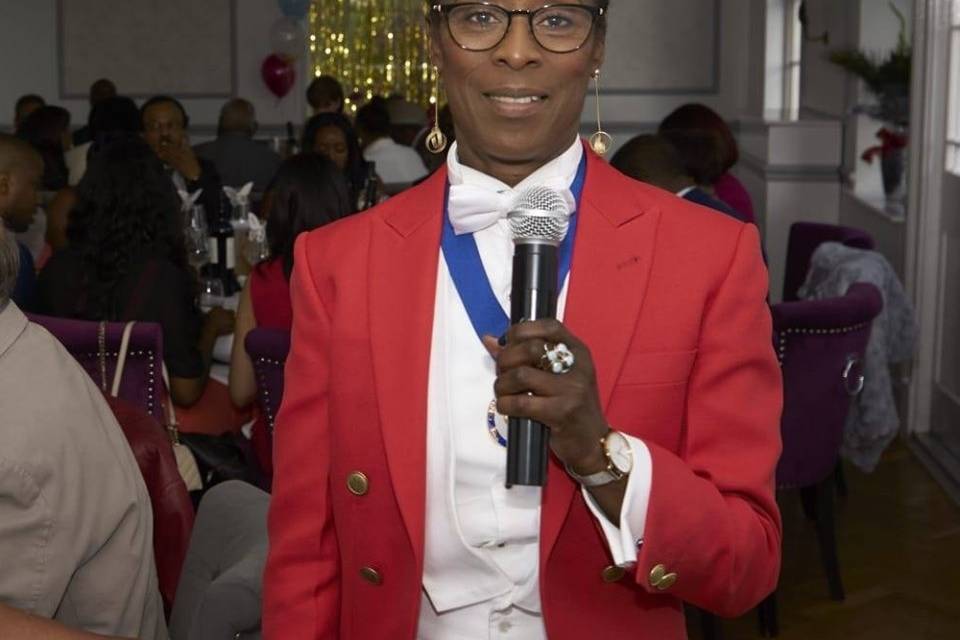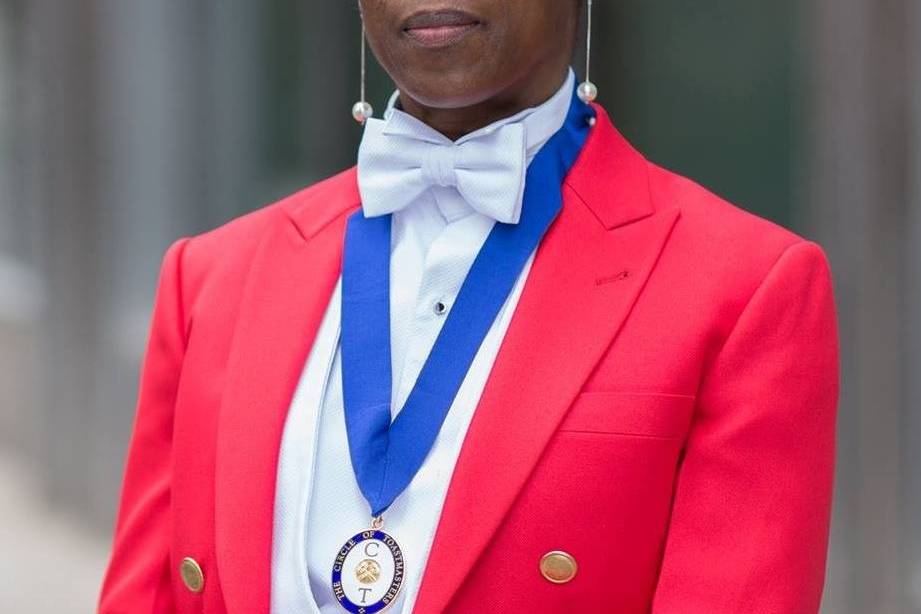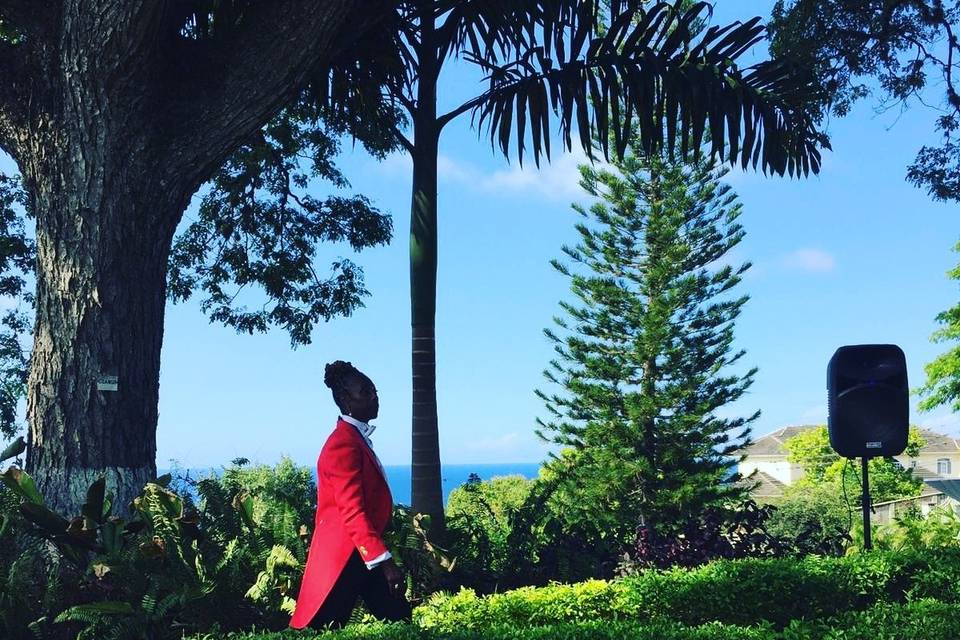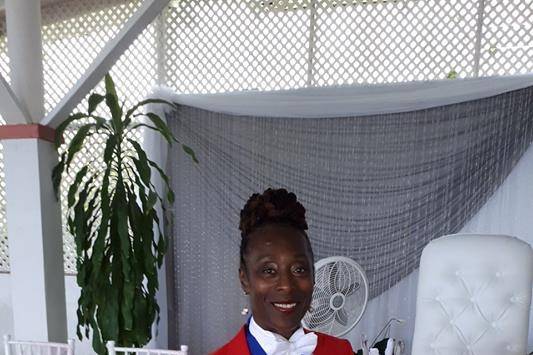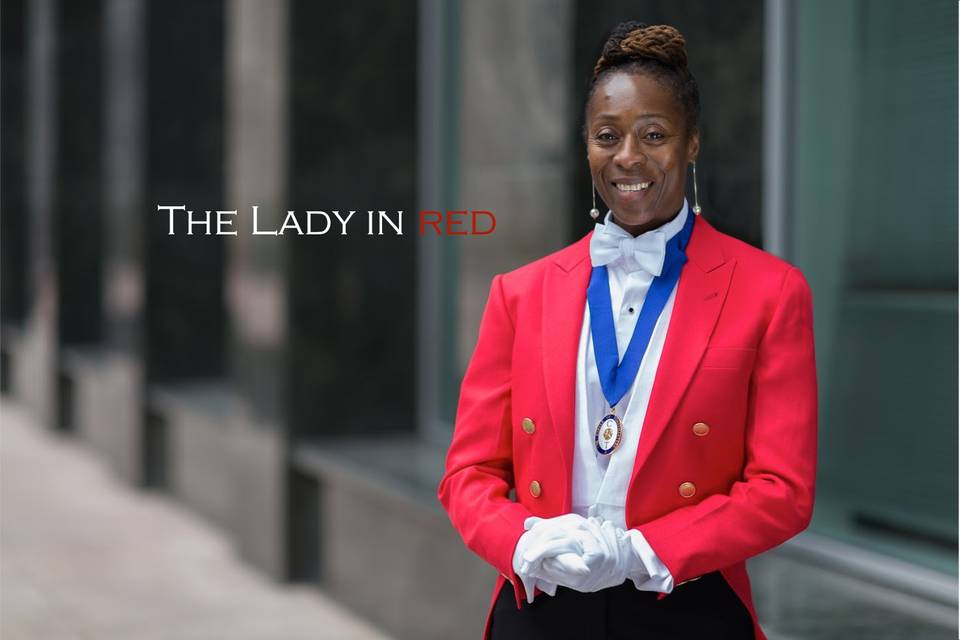 About
Flavia was trained by President of the Circle of Toastmasters, Reuben Lynch, and is now a member of the Circle herself.
After 30 years of working in the legal field, Flavia decided to use her skills to become a toastmaster. Flavia takes a highly professional, yet fun approach in her role at weddings.
She will organise everything perfectly, ensuring that everything runs smoothly on your big day. At the same time, she will bring laughter and a relaxed atmosphere to your wedding. Flavia is skilled in public speaking and has won awards for this talent.
Please do not hesitate to get in touch with Flavia through the contact form above.
Frequently Asked Questions
Religion:
Anglican
Baptist
Methodist
Recommended by 100% of couples
Quality of the Service

Rating 5 out of 5

Response time

Rating 5 out of 5

Professionalism

Rating 5 out of 5

Value for Money

Rating 5 out of 5

Flexibility

Rating 5 out of 5
J

Highly Recommended

I just wanted to take this time to thank you on behalf of myself, my husband and all our guest for the manor and way you conducted our Wedding in your capacity as Toast master.

Firstly your attire was Spectacular, we did not expect you to look so Professional in your attire, you made our guest feel that they were Special with your greeting and the way they were escorted to their seating.

You spoke clearly, made everyone feel comfortable and at ease. Everyone could hear what you had to say and there were moments where they cheered you and even gave you a standing ovation at the end as a thank you for such a great evening.

You made sure that everything went smoothly and if anything went wrong you made sure that it was dealt with there and then without the wedding party having to get involved.

You were organised and made sure that the speeches were timely and that everyone who wanted to say something had the opportunity to do so.
Many of our guests where highly appreciative of you and said they would definitely use your services when the occasion arises.

As a friend I also want to say that I'm so proud of you getting this far in your career and that anything I can do to support and promote you as an Excellent Toast Master I will do.
Thank you for putting that extra touch to our wedding and making it that bit more "Extra Special"
I can see now why they insist that you wear your Jacket "Amazing" and it just makes the guests go "Whoa".

Judy

Extremely Impressed

We were extremely impressed with Flavia's organisational skills and planning for this very special event. Prior to the event Flavia met with the key family members responsible for organising the day on more than one occasion, and she accompanied us to visit the venue so that she could be aware of the logistics for the day. She worked with the family in drawing up the timetabled programme for the day.
When the day came Flavia arrived well ahead of time to liaise with family members and caterers so that the latter knew exactly when the food had to be served. Flavia demonstrated her ability to exercise flexibility to accommodate some last minute changes to the programme.
Flavia's role was critical to ensuring the day ran smoothly and for which our family are eternally grateful. Flavia provided a highly professional service and she was very warm and kind to everyone. We would strongly recommend her service, and would not hesitate to use her again.
Thank you Flavia for making our Dad's 90th such a special occasion.
May your service and work in this area be continually blessed.

Mr

A heart felt thanks

We found Flavia on the official Toastmasters website and began corresponding regarding her officiating our wedding. We met prior to our special day to discuss the timetable which Flavia helped in planning out a more streamlined day. On the day of our wedding she was instrumental in making sure everything was running on time, people were where they needed to be and updating our guests of the proceedings. At the culmination of her duties our guests were full of praise for her professionalism, several of them requested her details which we were happy to provide. From myself and Brenda we would like to say a heartfelt thanks for making our day memorable for all the right reasons, as it would not have been the day it was without your presence.

Verna

A touch of class

OH MY GOSH... What an awesome celebration my sister's 70th birthday was. Flavia's professionalism as a Toastmaster was very impressive, she made the evening run smoothly while adding a touch of finesse, flair and panache. If you want to make your celebration special I wholeheartedly recommend Flavia. She will add a touch of class and make your special occasion even more special. Thank you so much Flavia

Anonymous

Wedding at Gilwell Park, Chingford, London

We found Flavia on the official Toastmasters website and began corresponding regarding her officiating our wedding. We met prior to our special day to discuss the timetable which Flavia helped in planning out a more streamlined day. On the day of our wedding she was instrumental in making sure everything was running on time, people were where they needed to be and updating our guests of the proceedings. At the culmination of her duties our guests were full of praise for her professionalism, several of them requested her details which we were happy to provide. From myself and Brenda we would like to say a heartfelt thanks for making our day memorable for all the right reasons, as it would not have been the day it was without your presence.

Mr & Mrs George

Anonymous

90th birthday thanksgiving at st dunstan's college

Our family recently hosted a 90th birthday Thanksgiving celebration for our father. We had over 130 guests primarily from our church. We commissioned Flavia McDonald a Red Jacket Toastmaster to conduct our affairs.

We were extremely impressed with Flavia's organisational skills and planning for this very special event. Prior to the event Flavia met with the key family members responsible for organising the day on more than one occasion, and she accompanied us to visit the venue so that she could be aware of the logistics for the day. She worked with the family in drawing up the timetabled programme for the day.

When the day came Flavia arrived well ahead of time to liaise with family members and caterers so that the latter knew exactly when the food had to be served. Flavia demonstrated her ability to exercise flexibility to accommodate some last minute changes to the programme.

Flavia's role was critical to ensuring the day ran smoothly and for which our family are eternally grateful. Flavia provided a highly professional service and she was very warm and kind to everyone. We would strongly recommend her service, and would not hesitate to use her again.

Thank you Flavia for making our Dad's 90th such a special occasion.

May your service and work in this area be continually blessed.

Judy Clements OBE

Anonymous

70th Birthday Party at Belair House, Dulwich

OH MY GOSH... What an awesome celebration my sister's 70th birthday was. Flavia's professionalism as a Toastmaster was very impressive, she made the evening run smoothly while adding a touch of finesse, flair and panache.

If you want to make your celebration special I wholeheartedly recommend Flavia. She will add a touch of class and make your special occasion even more special. Thank you so much Flavia????

Verna Duncan

Anonymous

Fresh Connections 2nd Anniversary Networking Mixer

It was an absolute pleasure having Flavia as our toastmaster for our 2nd Anniversary event, Flavia's communication with us and the speakers prior to the event was fantastic which gave us a peace of mind knowing that everything would run smoothly. Flavia set the tone perfectly which was exactly what we wanted. Both her professionalism and capabilities to hold the event together made her a delight to work with.

Thank you for everything. You were fabulous!"

Nicole Pinkney Founder, Fresh Connections Business Network

Anonymous

Surprise 80th Birthday Celebration

The service Flavia offered was an organised, inventive way of approaching such an occasion, with all the requirements needed to present a celebration to remember.

Flavia spent a lot of time getting to know my mother's history and personality which was evident with her humour and attention to detail.

?The hospitality and professionalism we received was second to none.

I highly recommend Flavia's new and amazing way of presenting personal and professional events.

Sue Glasgow
London

Anonymous

Business Networking Growth & London Event

Flavia McDonald kindly hosted the Black Business Networking Growth & London Event. She used her expertise as an accomplished Toastmaster to ensure the smooth running of the event. She masterfully introduced all the speakers to the audience and with her wit and charm ensured that they felt comfortable and at ease. Her warm personality kept the audience engaged and relaxed enabling them to get the best out of the networking evening.

It is obvious that Flavia is great at what she does and knows how to hold an audience's attention. I will definitely be asking Flavia to host another of my future events.

Adetayo Idowu
Director, Ebonyline.ne

Anonymous

Wedding in Runaway Bay, Jamaica

Firstly your attire was Spectacular, you to looked so Professional in your attire, made our guest feel that they were Special with your greeting and the way they were escorted to their seating.

You spoke clearly, made everyone feel comfortable and at ease. Everyone could hear what you had to say and there were moments where they cheered you and gave you a standing ovation at the end as a thank you for such a great evening.

You made sure that everything went smoothly and if anything went wrong you made sure that it was dealt with there and then without the wedding party having to get involved.

You were organised and made sure that the speeches were timely and that everyone who wanted to say something had the opportunity to do so.

Many of our guests where highly appreciative of you and said they would definitely use your services when the occasion arises.

Thank you for putting that extra touch to our wedding and making it that bit more "Extra Special"Thank you

Mr & Mrs Brown Brown
Map
- - London Bridge&nbsp(East Central London)