The Wedding Day Coordinators
Premium
Kensington, West London
Visit website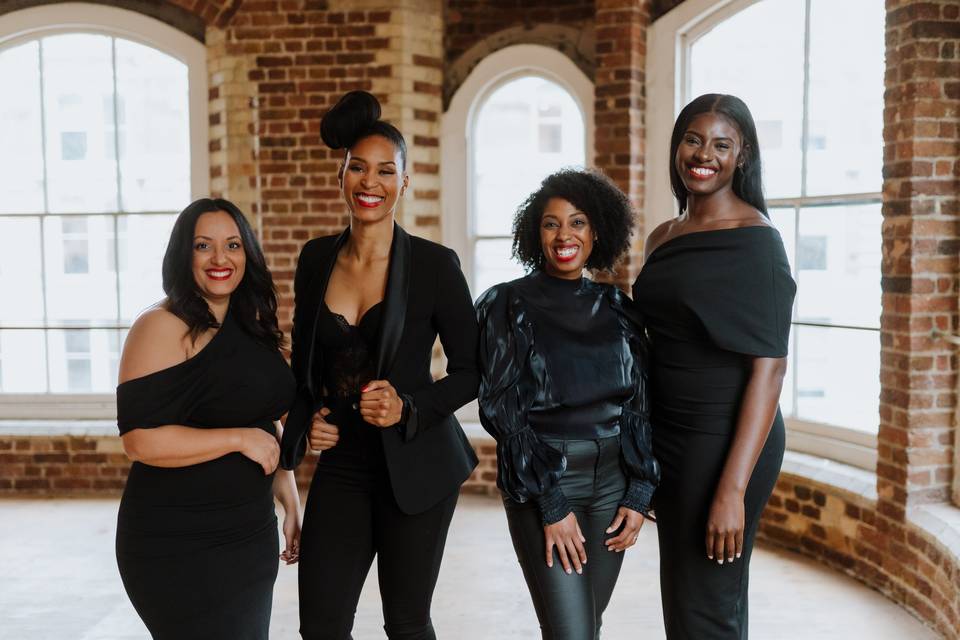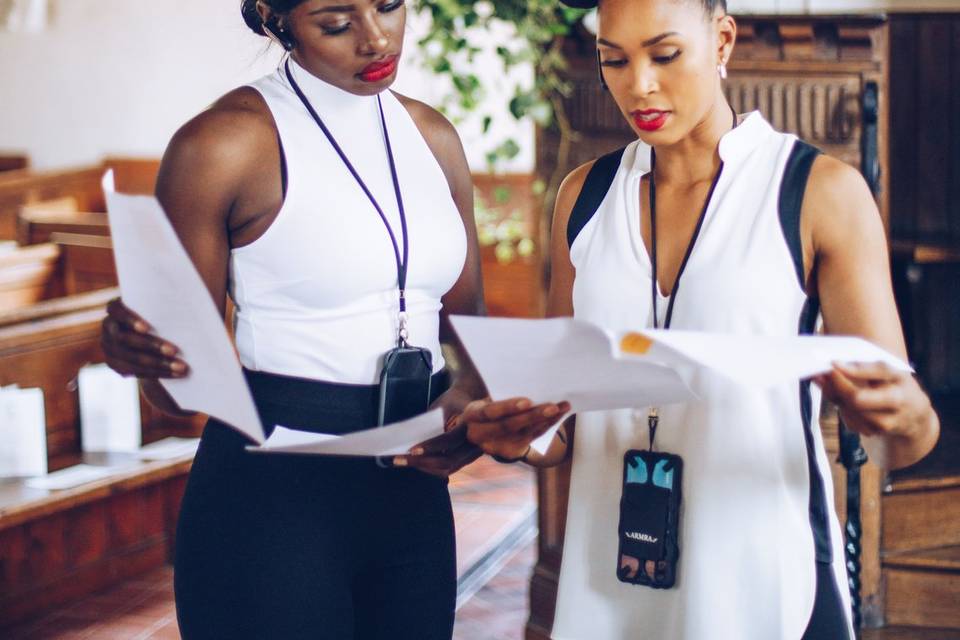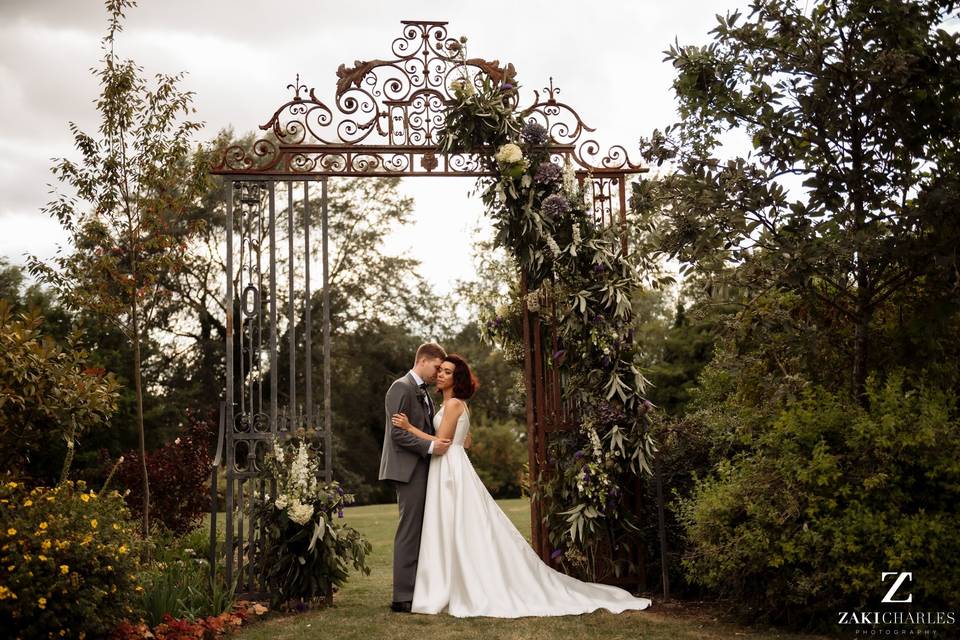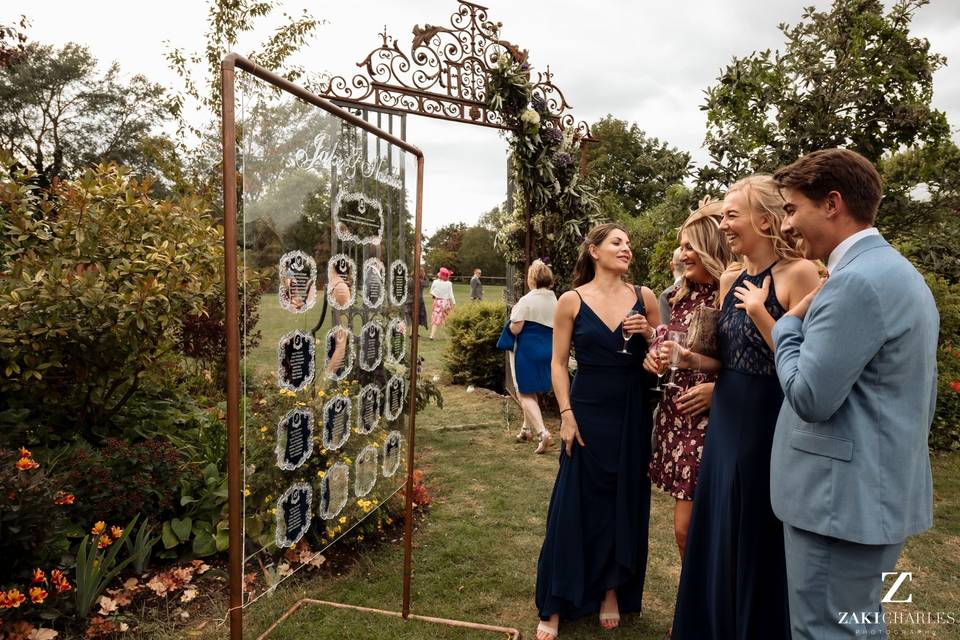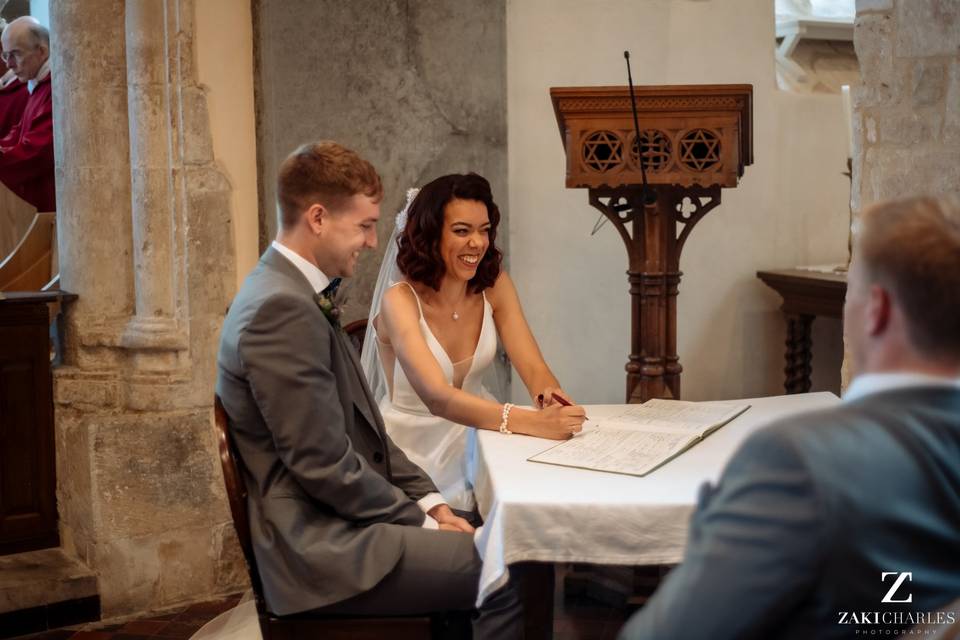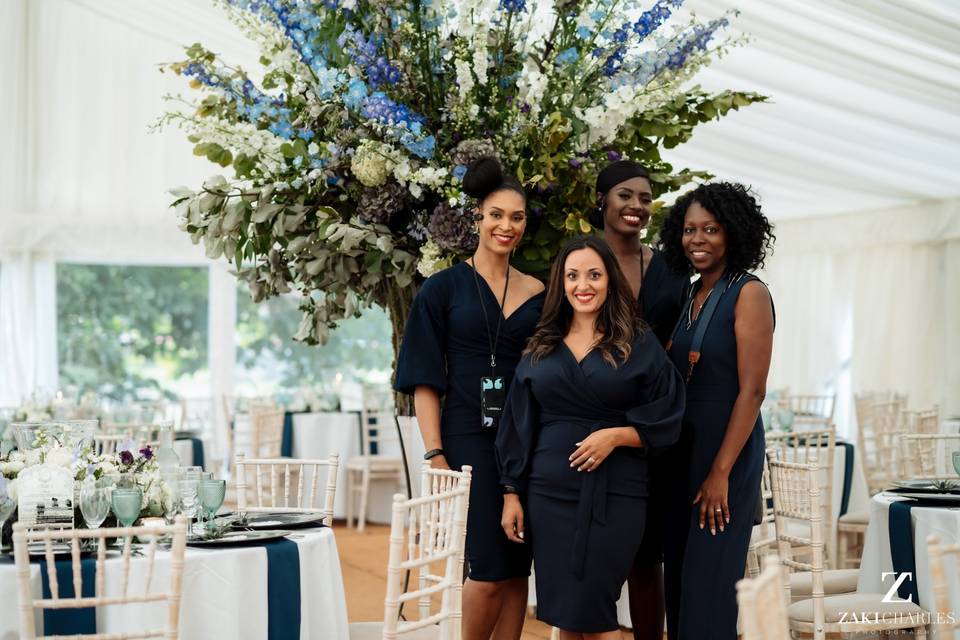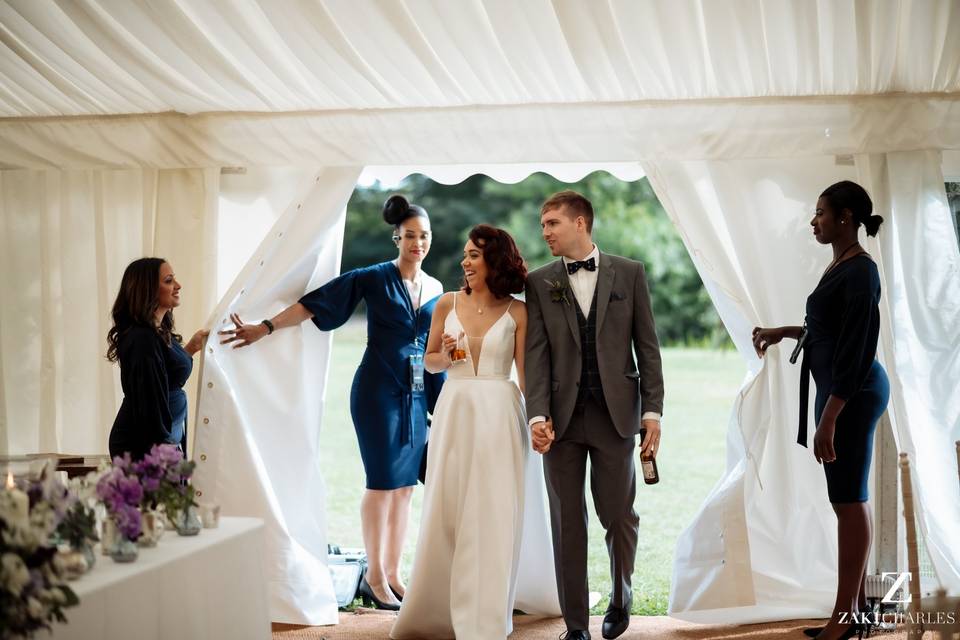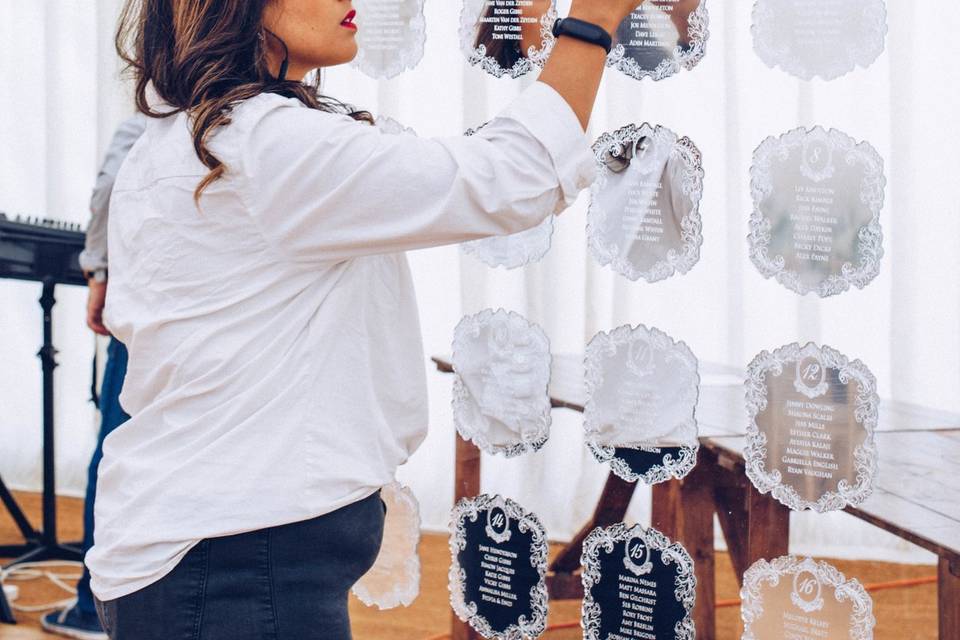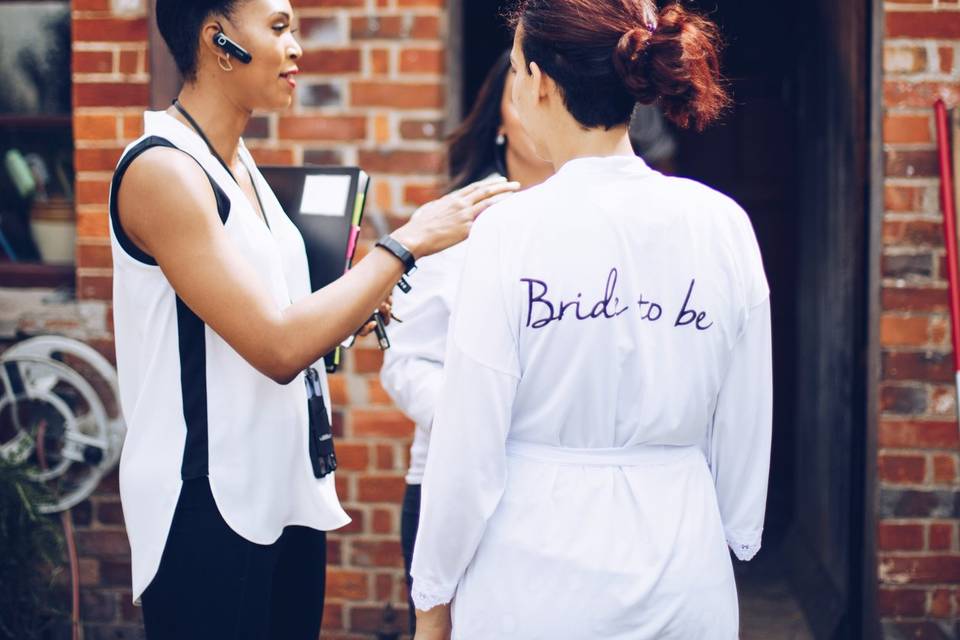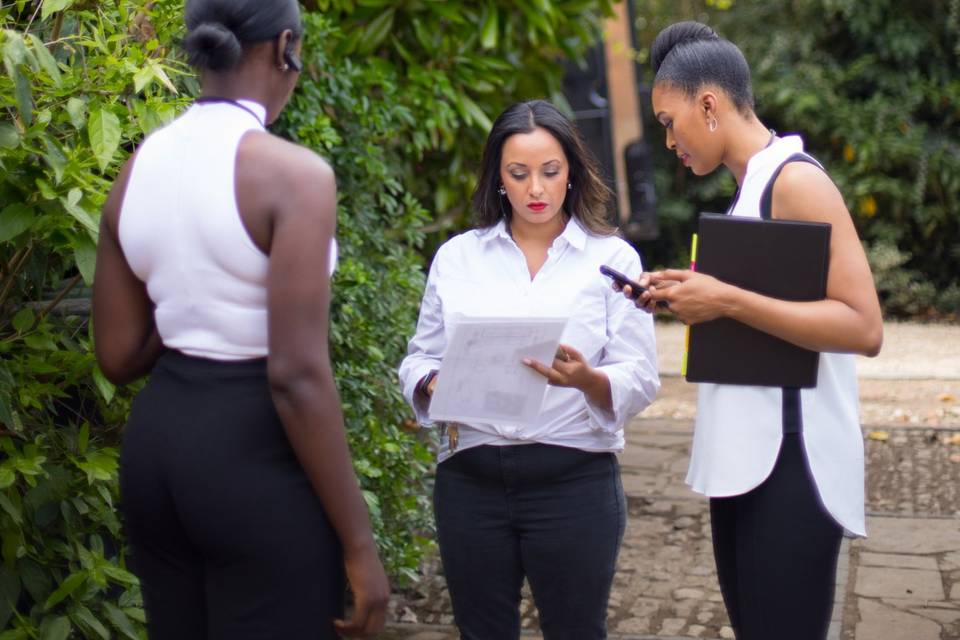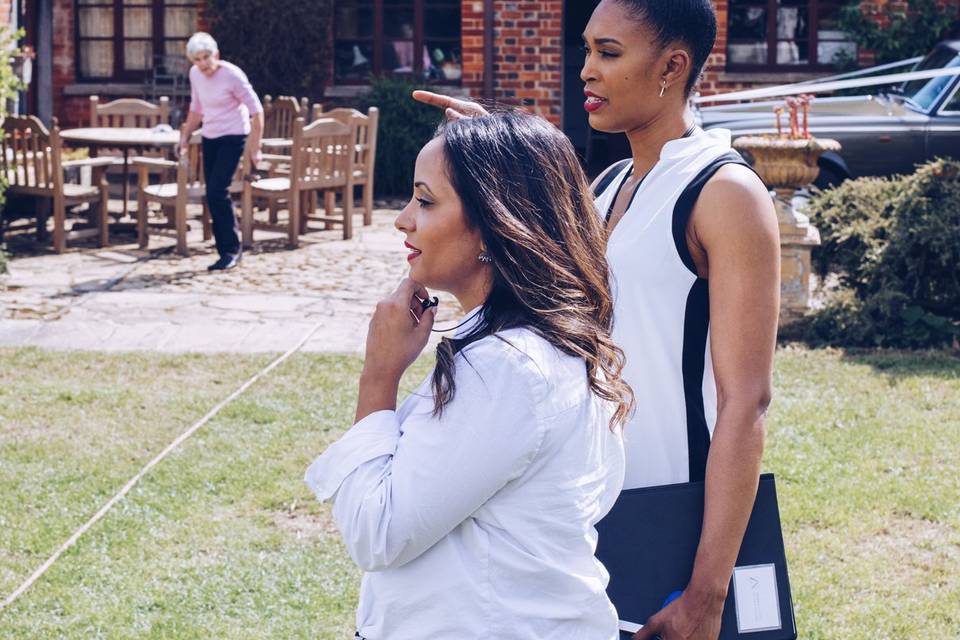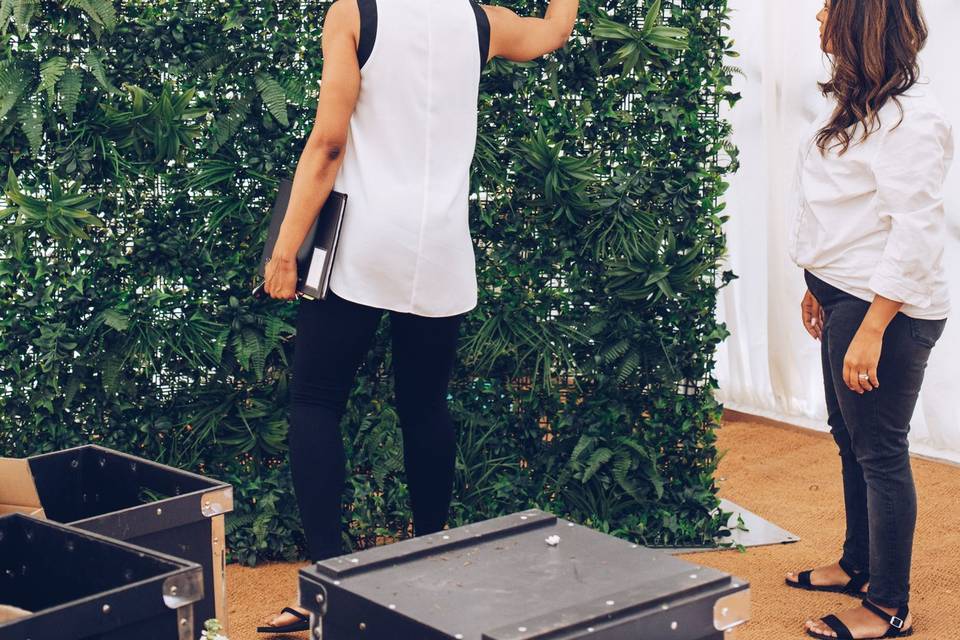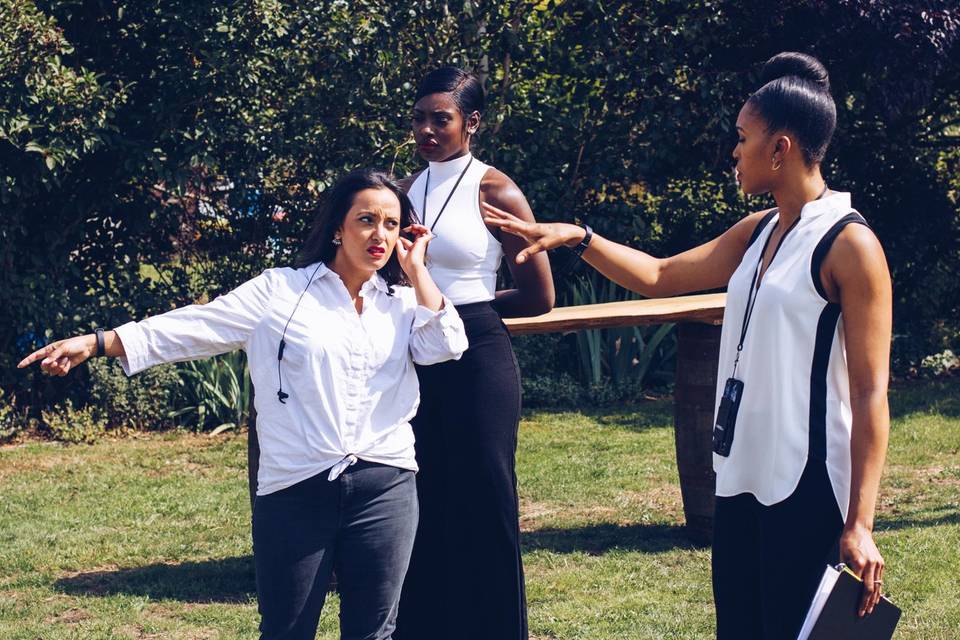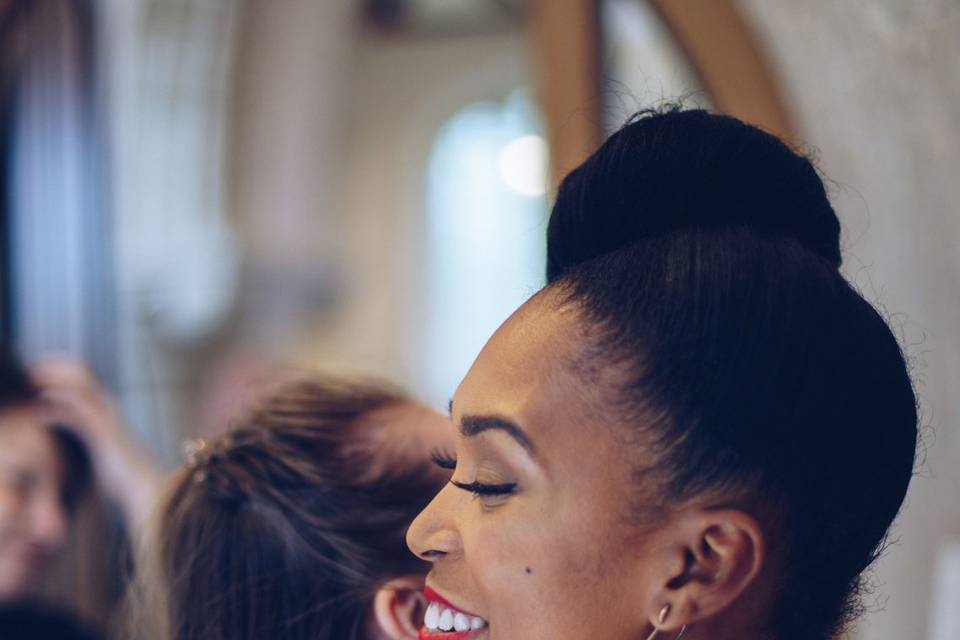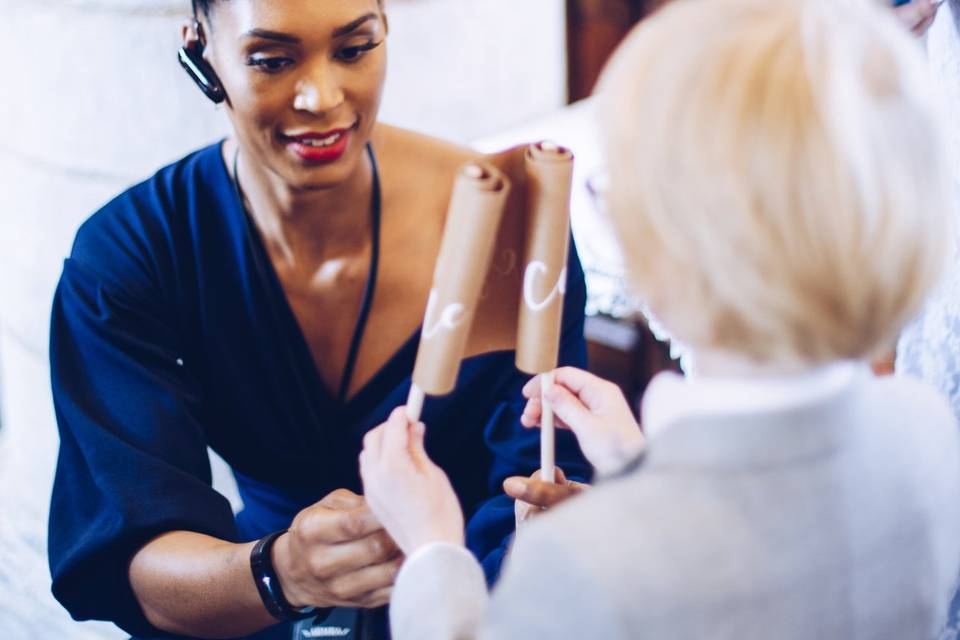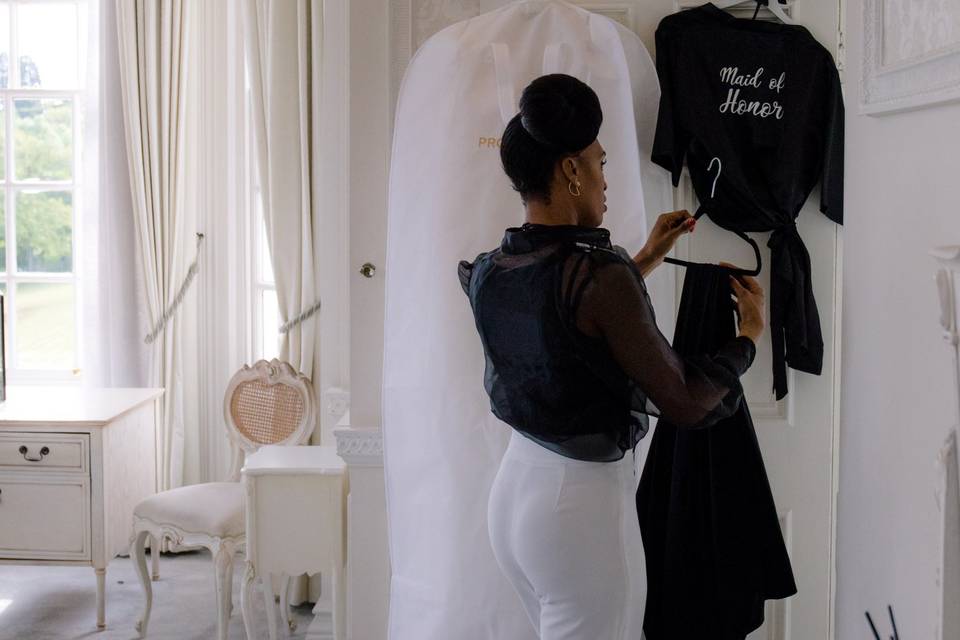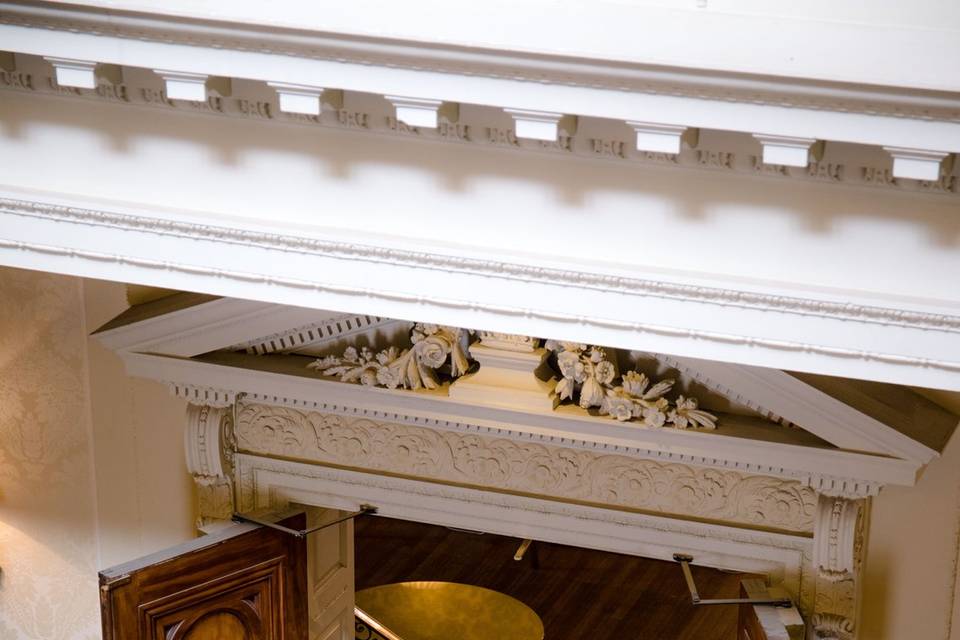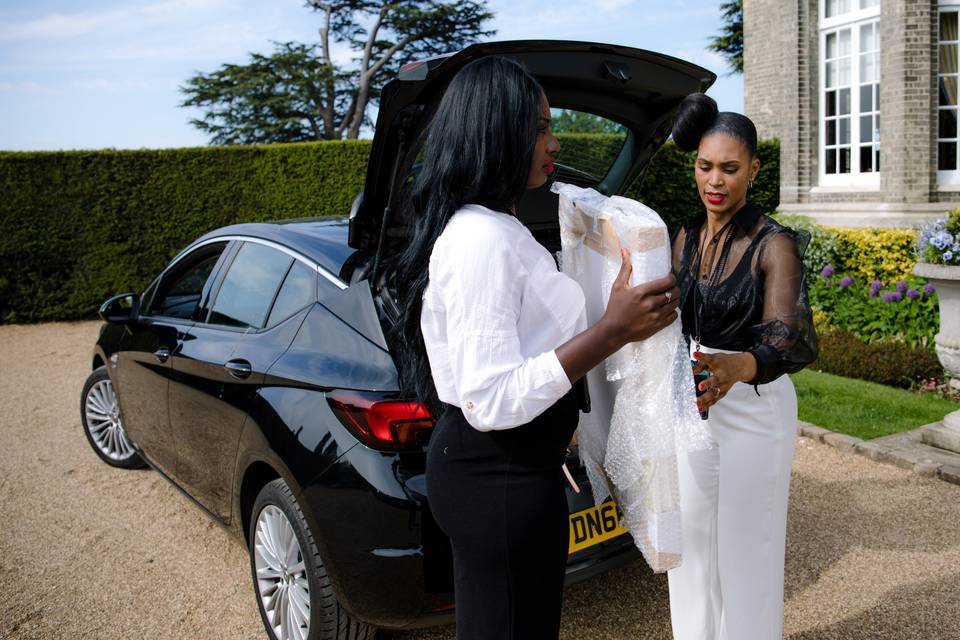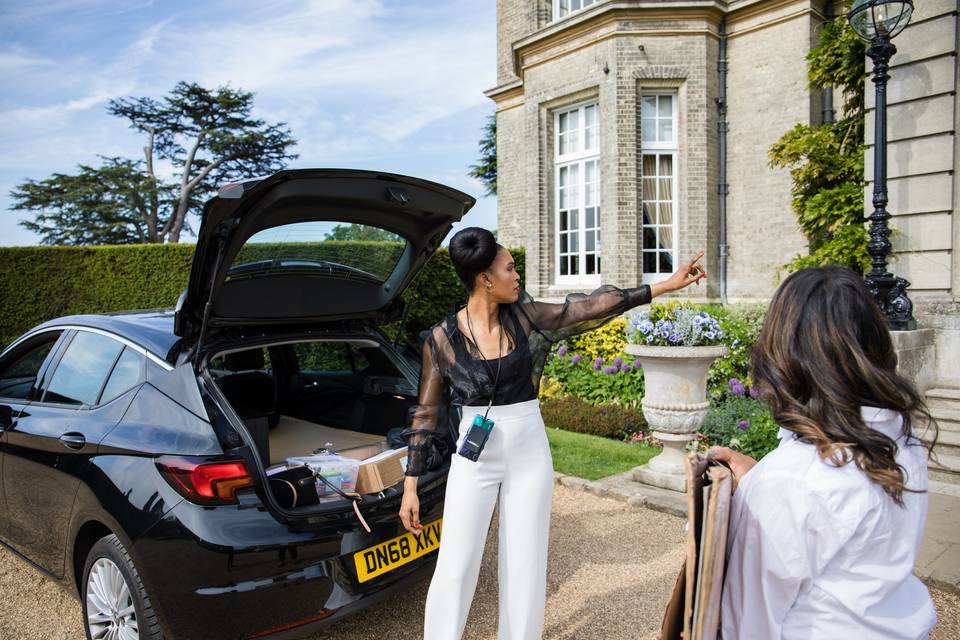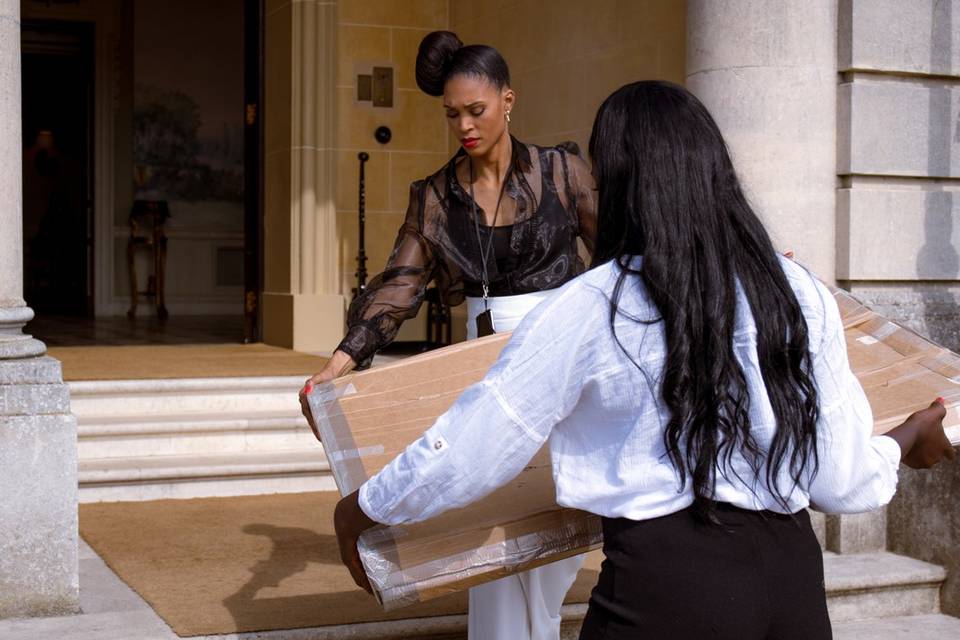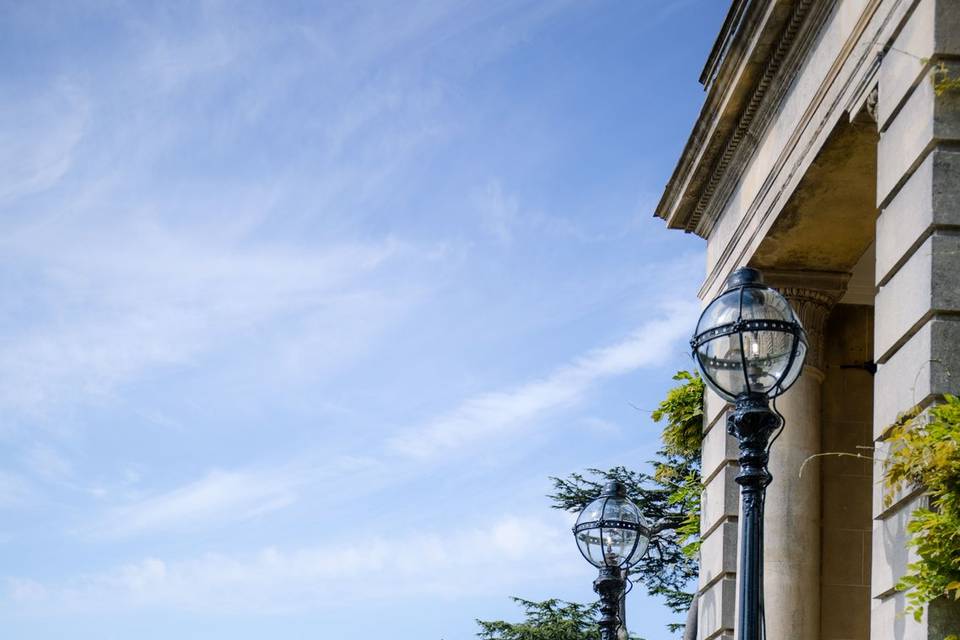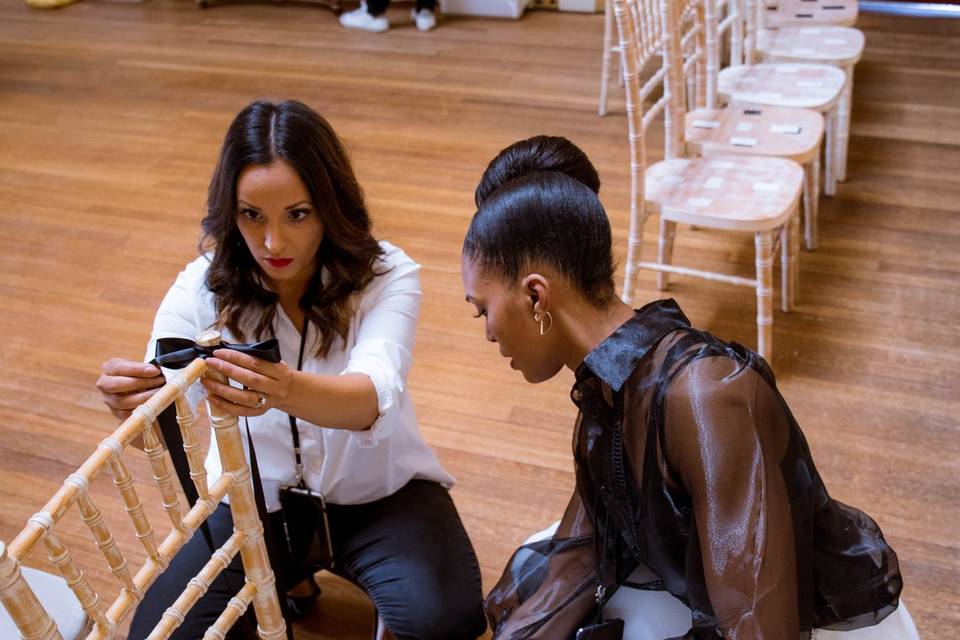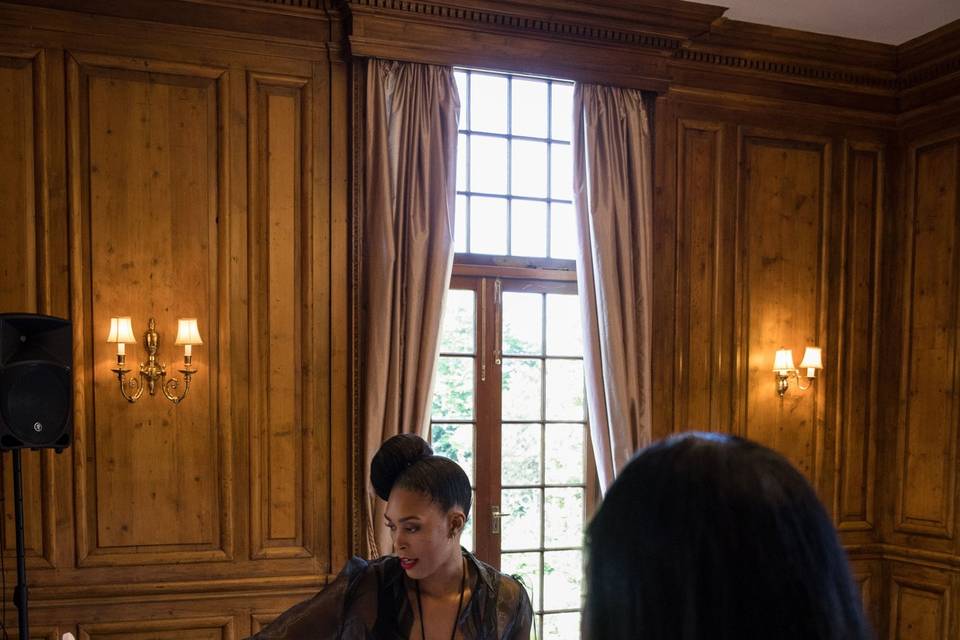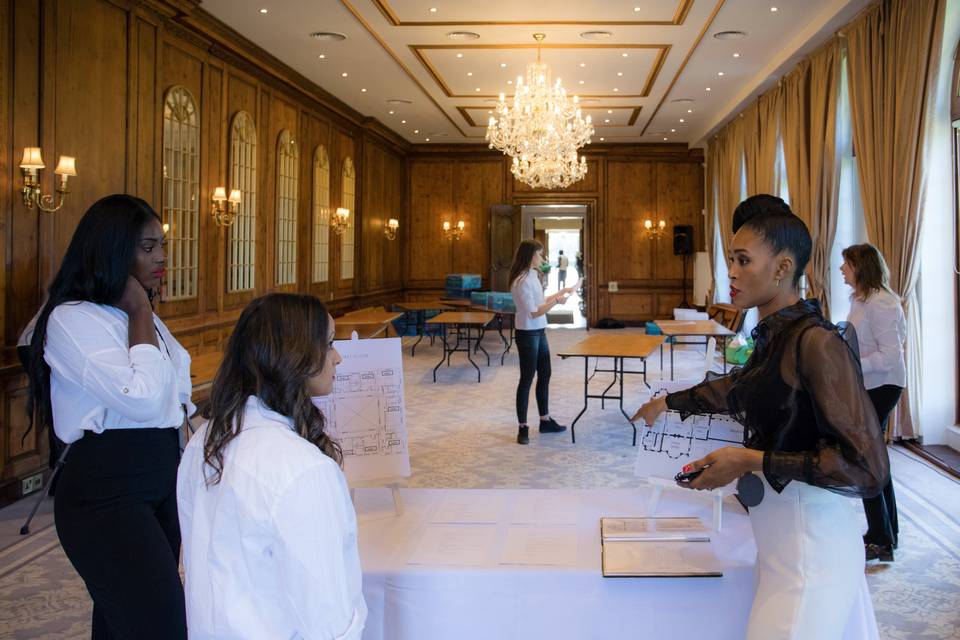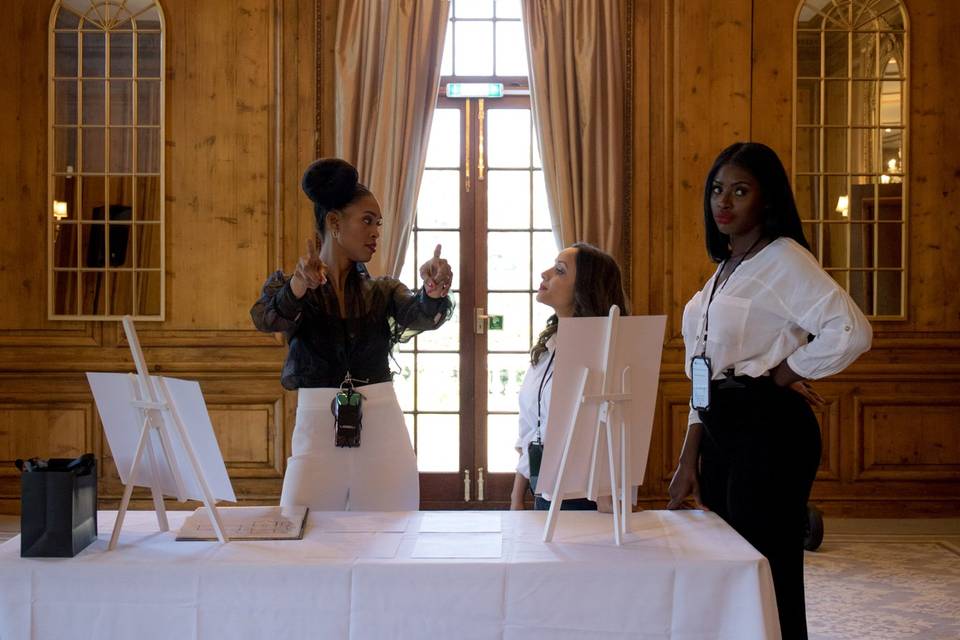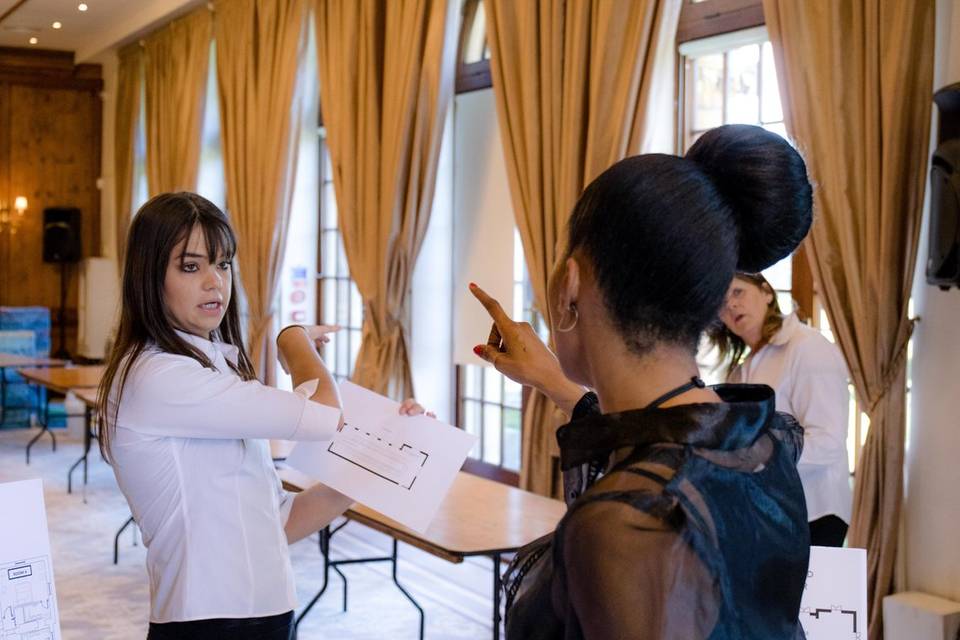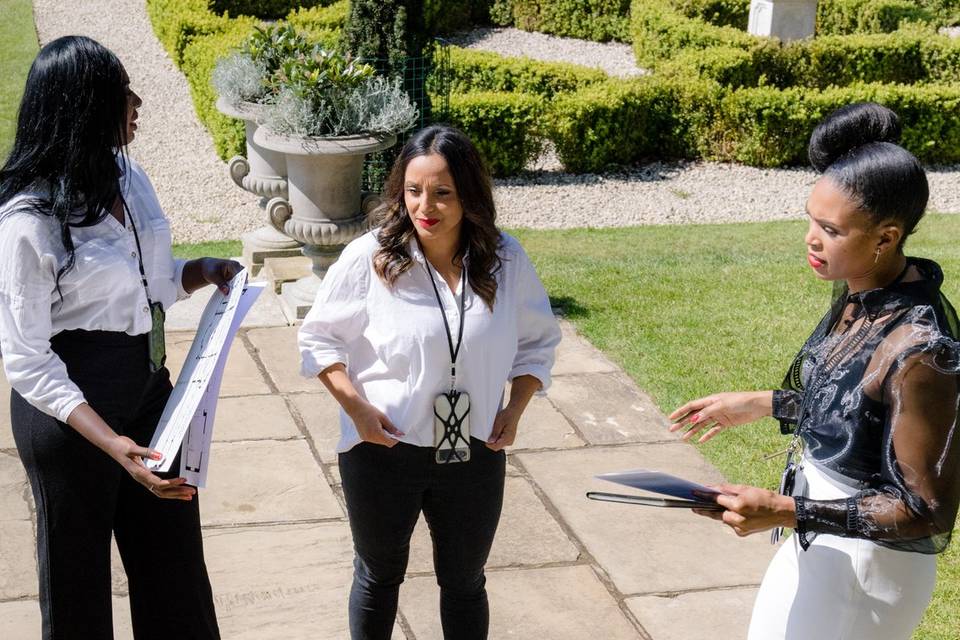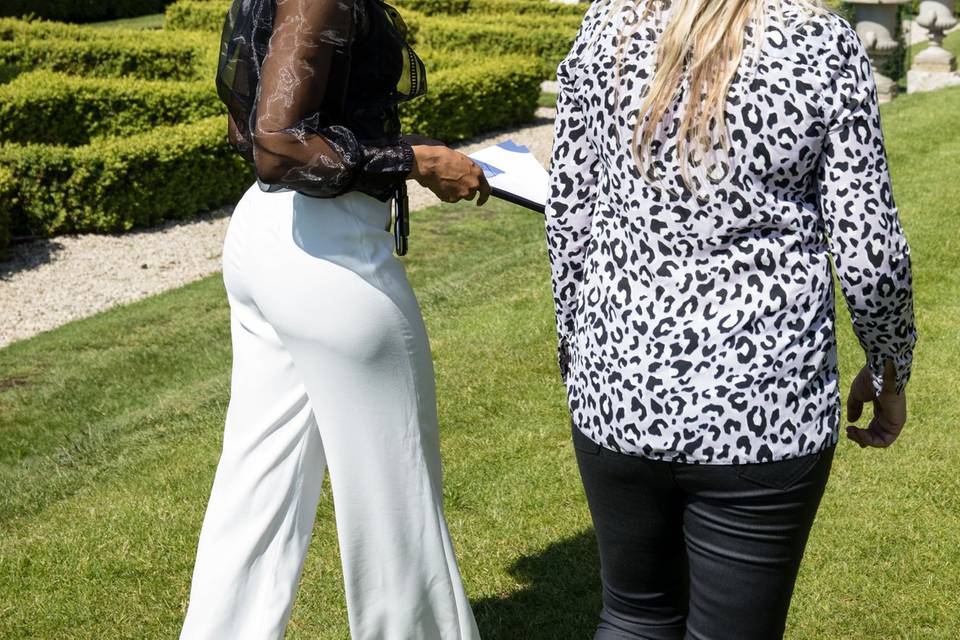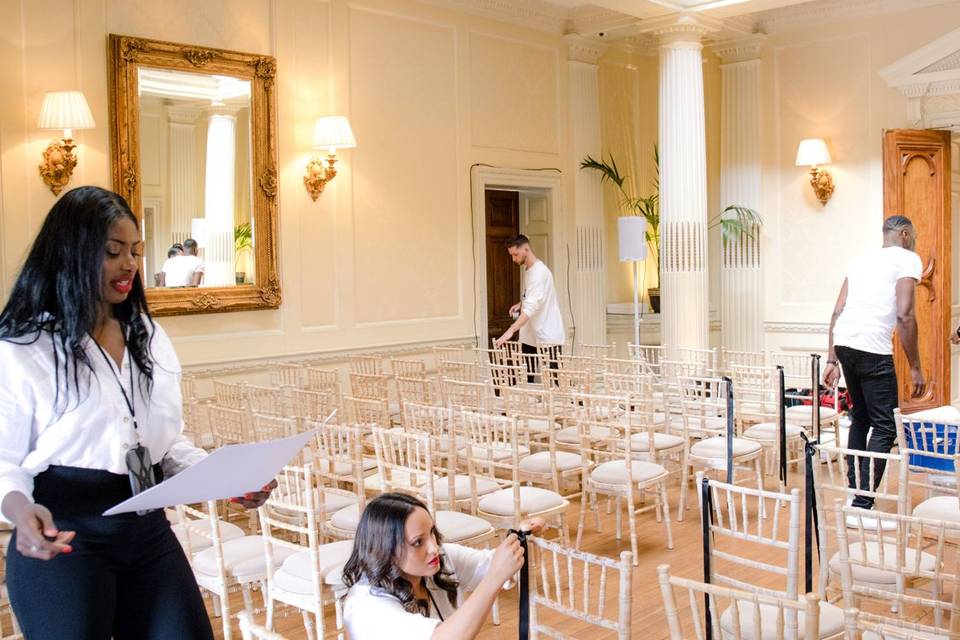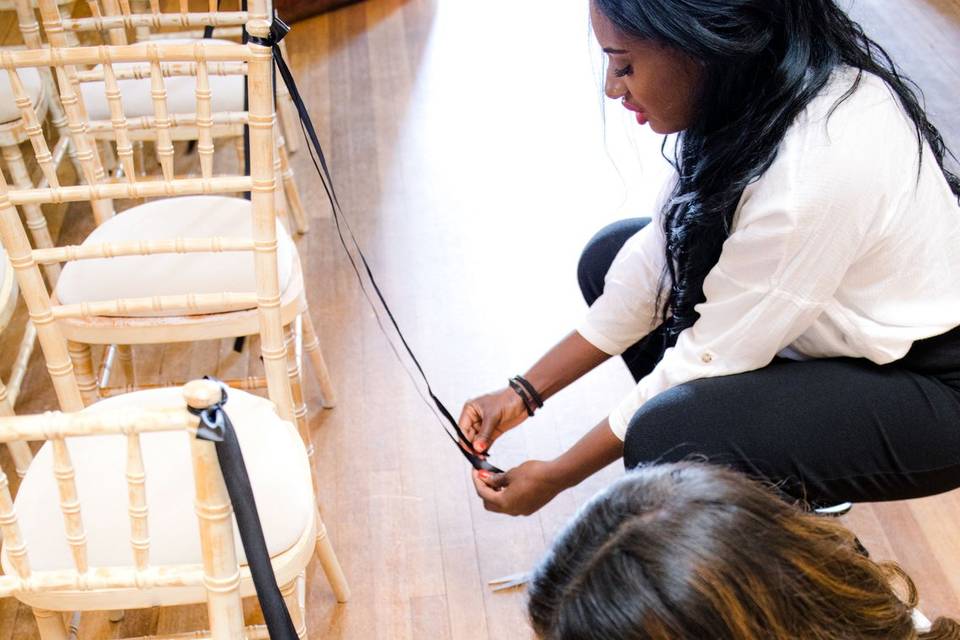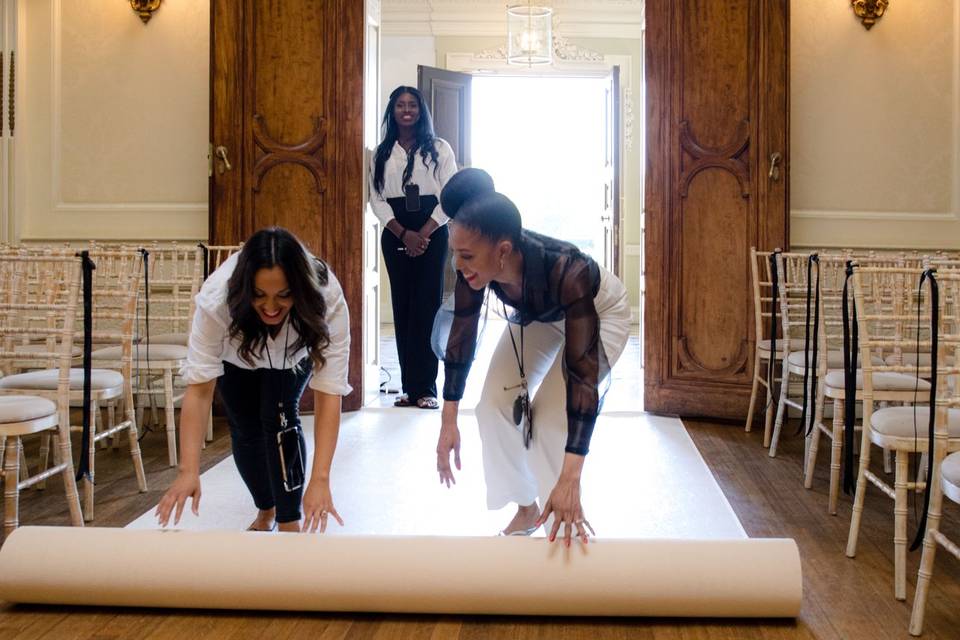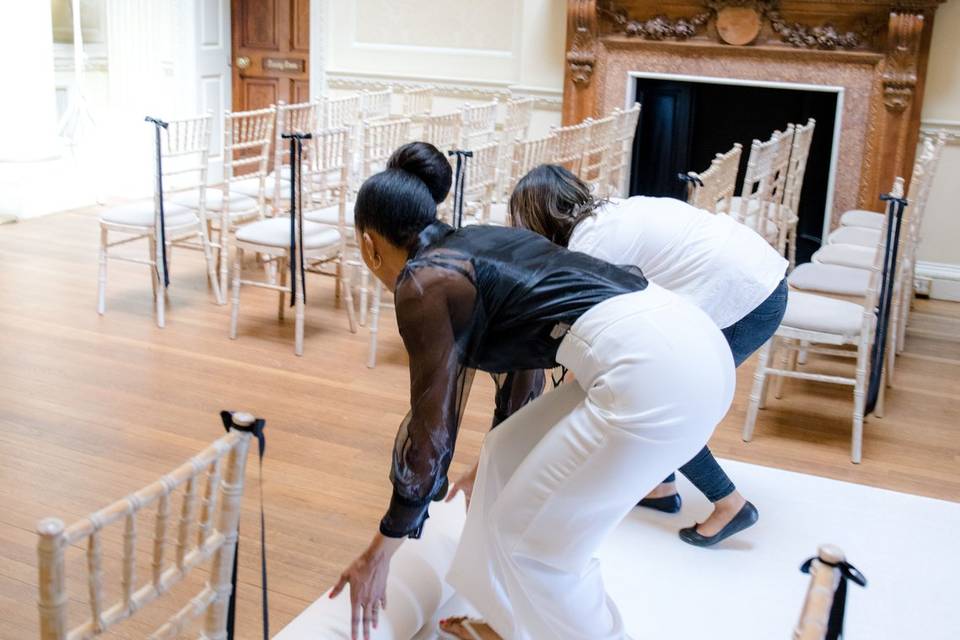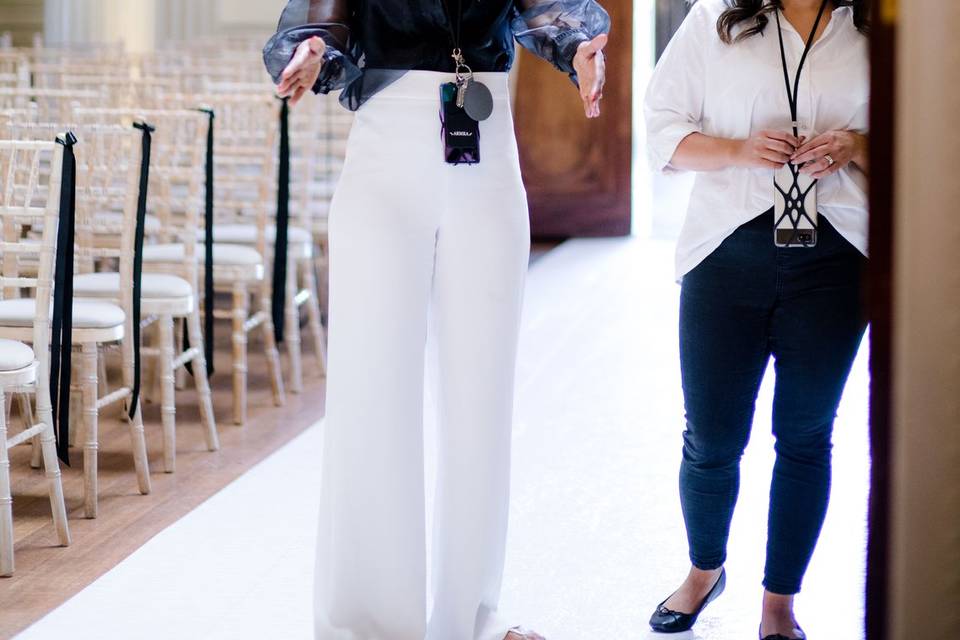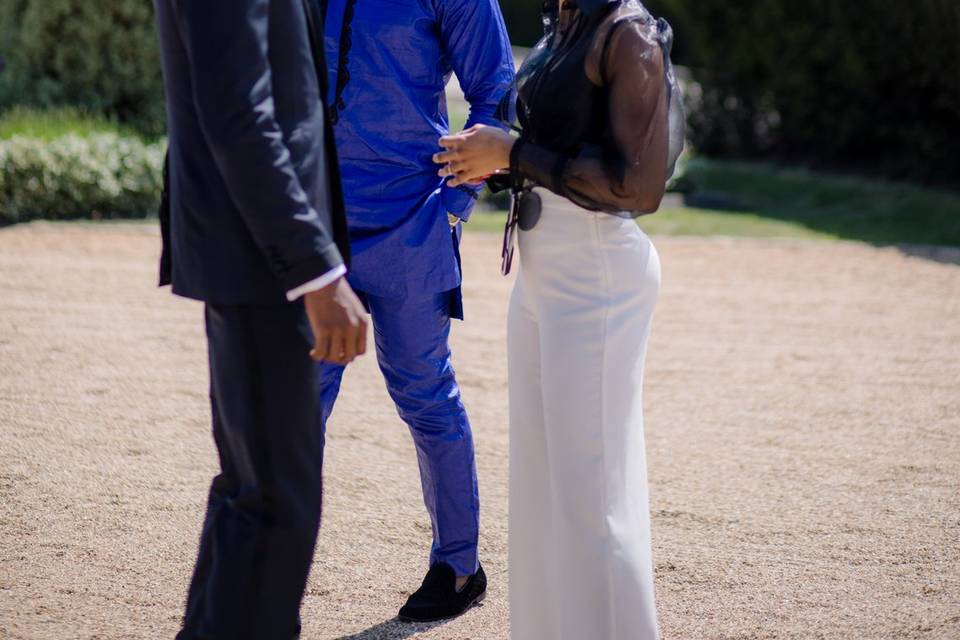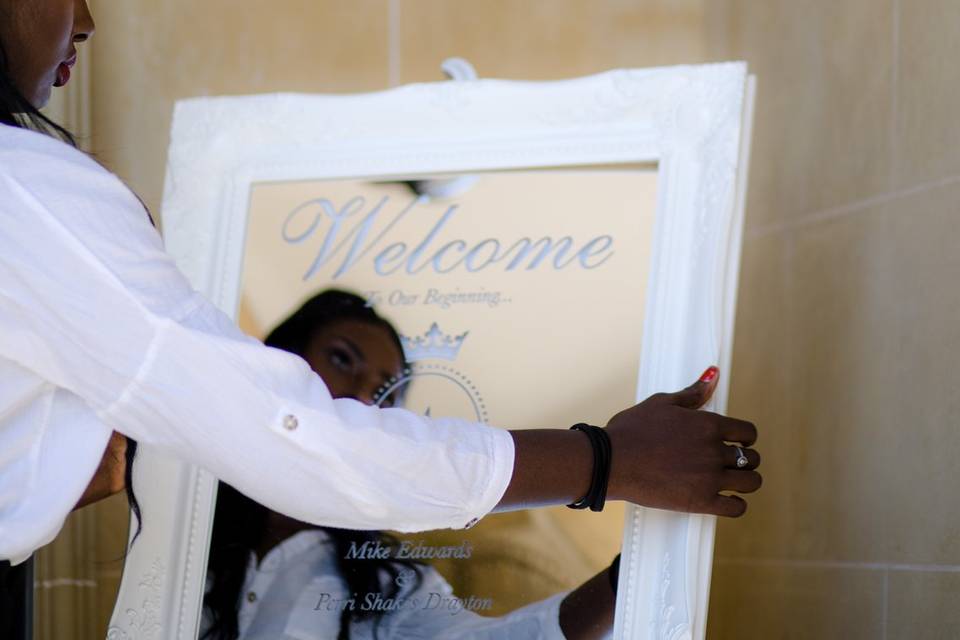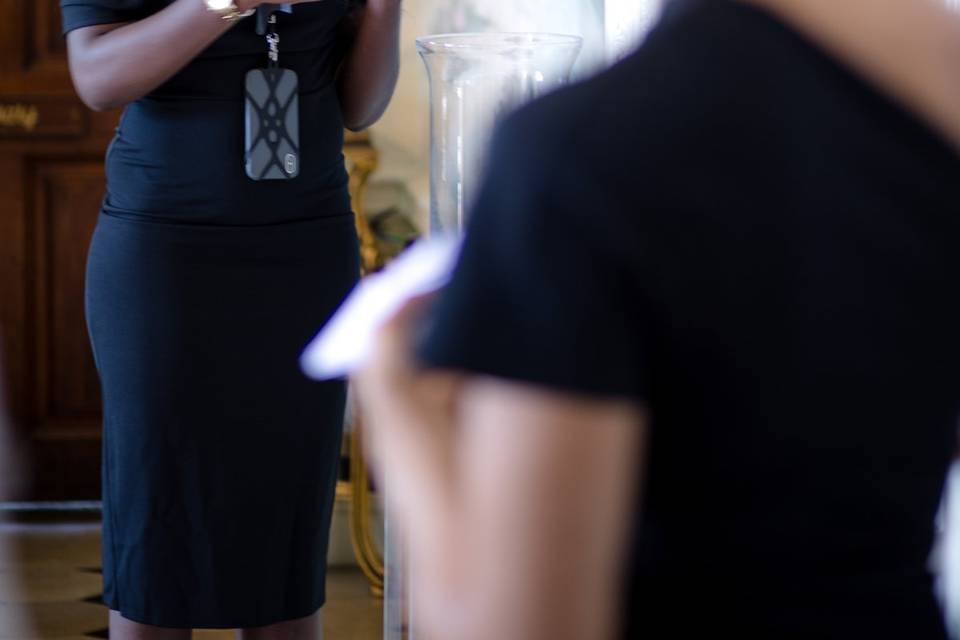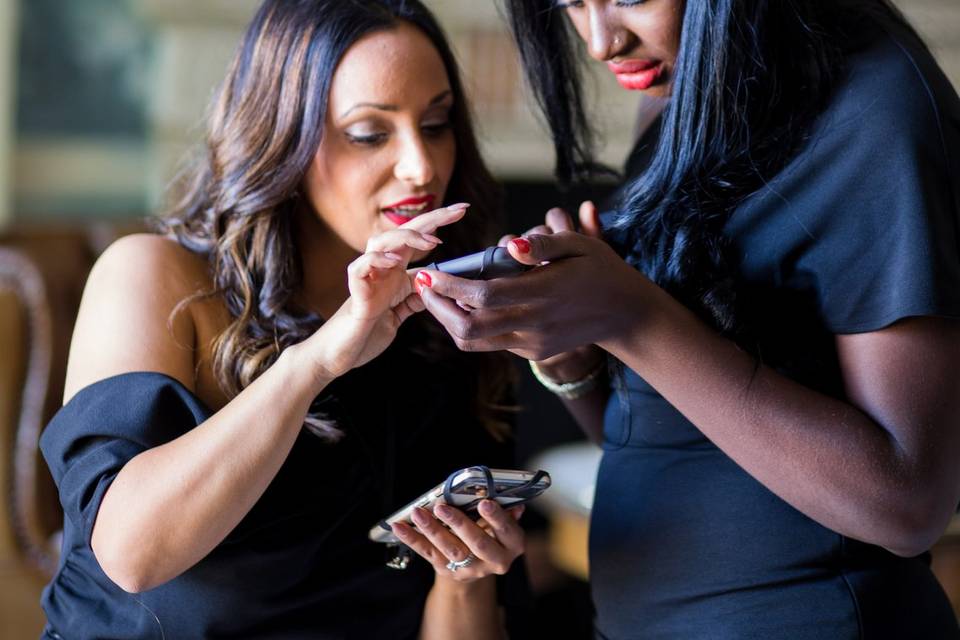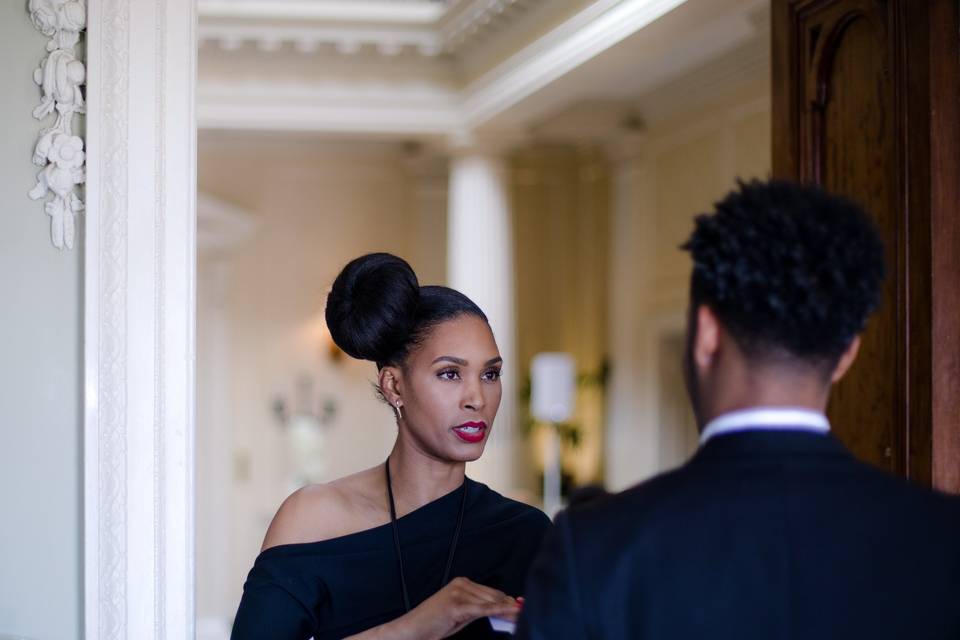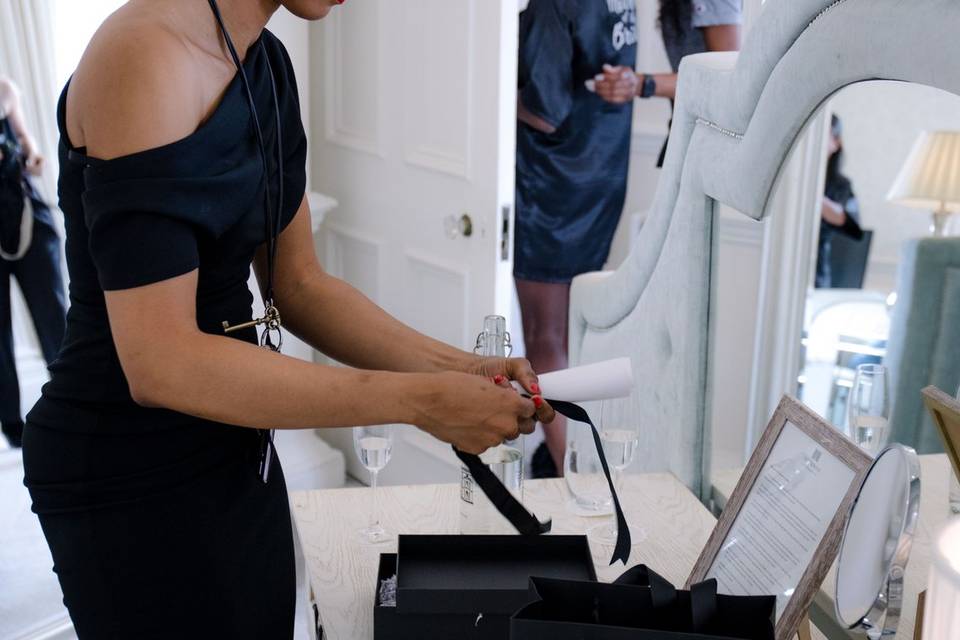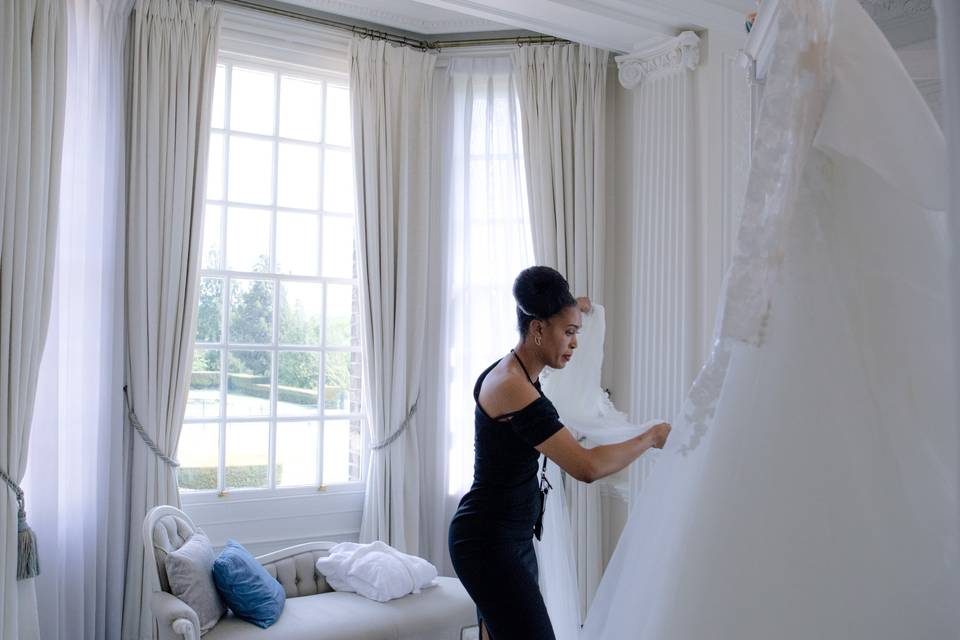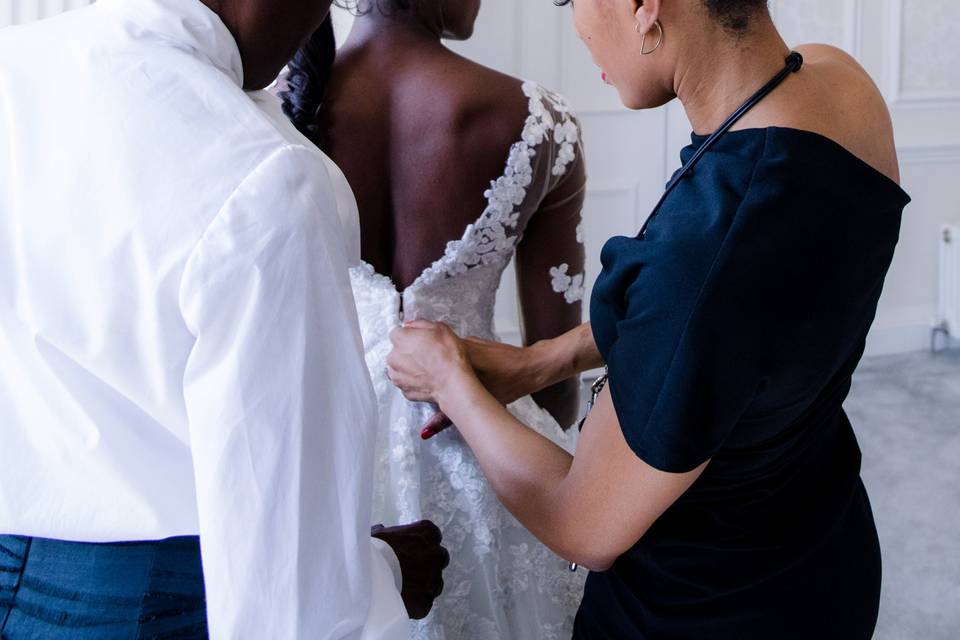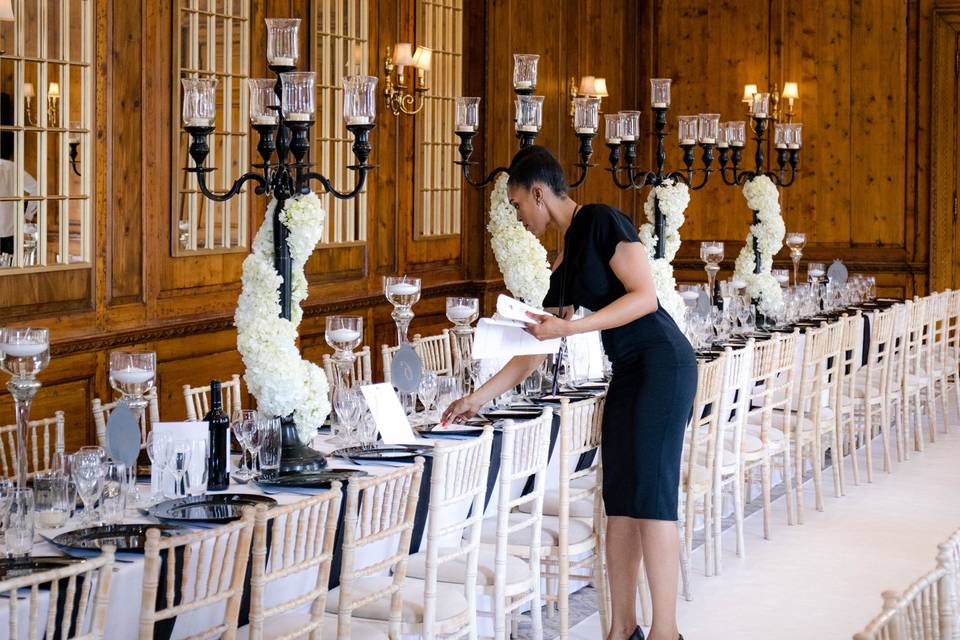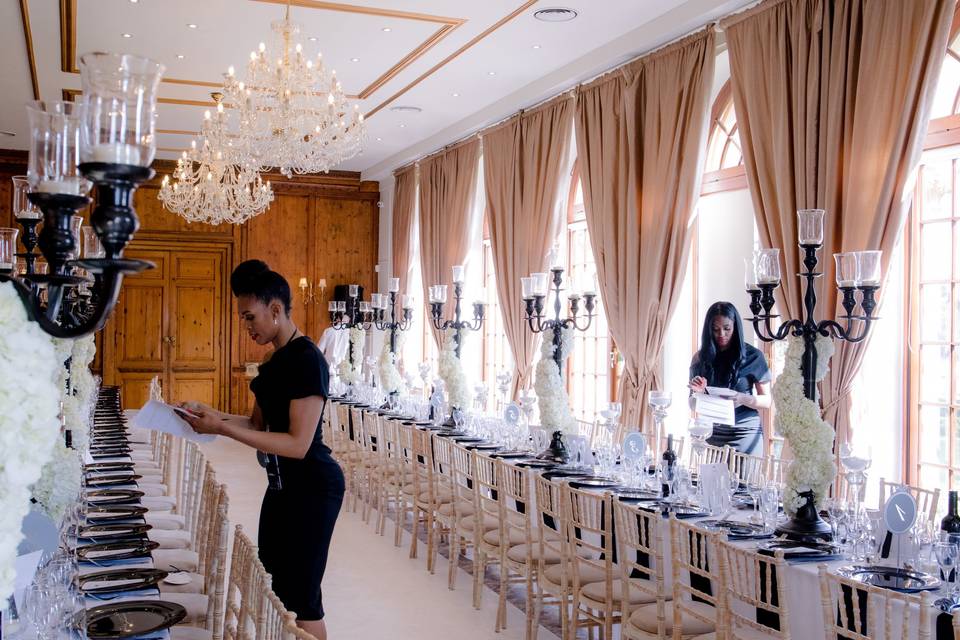 About
The Wedding Day Coordinators specialise exclusively in wedding day management services for couples choosing to plan their own weddings. They believe that every couple is capable of planning their day if they wish, but no couple should be in charge of coordinating it.
Established, In January 2020 by Zeleka Nadine & Maria Semedo this dream duo have over 17 years of wedding and event experience. Zeleka & Maria champion wedding day bliss via complete wedding day coordination services. Allowing couples to sit back, relax and watch their day unfold comfortably.⁠⁠
Zeleka & Maria believe strongly that every couple is capable of planning their wedding if they choose to. "You need to be realistic about your strengths and weaknesses alongside your time and financial constraints. Once you are honest with yourselves, you will be able to move through the wedding planning process swiftly or opt to hire a professional wedding planner from the getgo. The choice is yours" - Zeleka & Maria x⁠
With a team of eight professional on-the-day coordinators and Commencing a minimum of 6 weeks before you say I DO. The Wedding Coordinators empower wedding planning couples to step out of the role of a wedding planner, helping them to embrace every moment of their wedding uninterrupted.
The team offers three tailored packages designed to suit a range of couples' needs. Firstly, they can save couples time, money and anxiety by taking on smaller tasks throughout the wedding planning journey. Secondly, they can take control of every aspect of the wedding day within the final month. Finally, anyone who feels like life is getting in the way of their wedding planning can choose to hand it over completely within the final 2 months before they say "I Do". The Wedding Day Coordinators will manage your day perfectly so that you can relax into your roles and enjoy every second uninterrupted!
With The Wedding Day Coordinators on hand, you will feel calm, collected, and ready to enjoy yourself on the most important day of your life!
Frequently Asked Questions:
Size of event you are able to organise
We have coordinated weddings as small as 50 and as large as 350 guests at a variety of venues across the UK.
Services you offer
We specialise in wedding day management & coordination commencing 1-3 months before you say I do, so you can relax into your roles as the bride & Groom and embrace every moment of your day uninterrupted.
Do you organise gay weddings?
Absolutely!
What are the forms of payment?
BACS or Bank transfer
Highlights
Wedding size
Smaller than 100 guests, between 100 and 300 guests
Ceremonies
Civil partnership, religious, overseas, open air, symbolic, humanist
Served in
Kent, North West London and West London
Frequently Asked Questions
Services you offer:
Technical equipment (sound, lighting, audiovisual...)
Decoration
Stationery
Gift list
Music and entertainment
Wedding photography and video
Hair and makeup
Wedding coordinator
Caterers
Do you organise non-Christian religion weddings?
What type of weddings are you specialised in?
Wedding day management for couples choosing to plan their weddings
How do you work?
We work collaboratively with our couples to ensure we fully understand their unique requirements. After which we take control of the logistical management of your day and all communications
What are the forms of payment?
Debit or Credit card payments accepted
Recommended by 100% of couples
Quality of the Service

Rating 5 out of 5

Response time

Rating 5 out of 5

Professionalism

Rating 5 out of 5

Value for Money

Rating 5 out of 5

Flexibility

Rating 5 out of 5
9 User photos
+ 5

Photos
Featured

Magdalena

A breath of fresh air

As a working professional efficiency is really important... You have been like a rush of cool air after exiting a sauna! After planning most of my wedding I had all the pieces to a puzzle which you effortlessly brought together in a way that made my wedding day the complete picture. You enabled us to keep calm, relax and fully enjoy our wedding. Thank you so much." - Magdalena & Anthony

The Wedding Day Coordinators's reply:

Thankyou Maga, not only for your kind words but also for bringing us to Scotland to coordinate your beautiful day. I think we will definitely be incorporating that description into our marketing strategy, lol. Speak soon xxx

Nila P.

Married on 05/06/2021

Superb service - essential for couples

We commissioned the Wedding Coordinators to co-ordinate our wedding day in June 2021. From the very beginning, Zeleka was incredibly helpful giving us tons of advice and tips given the government Covid-19 restrictions. Their aisle planner was so useful and helped us plan the seating layout and communication with our suppliers. It encouraged us to read through contracts with our suppliers to ensure they were delivering the services we had paid for. Throughout the planning phase, they were professional, responsive and offered so much useful information to help us make informed decisions. They helped us put together the timeline for the day ensuring responsibility for every activity was delegated to named people or suppliers. TWC handled all communication with our suppliers towards the end of the planning phase and even helped us make a few last minute changes to improve the overall appearance of our reception. On the day, the co-ordination was seamless - Tiffany and Ameena worked really well with all of our other suppliers and checked in with us throughout the day to make sure we were okay and running to time. They remained friendly, calm and professional. If there was any issues or hiccups with any of the suppliers, I wasn't aware of it because the whole day went perfectly. I can't recommend TWC enough - they're worth their weight in gold. The lack of stress over details helped make our day really special ❤

Zaki

Highly Recommended

We recently worked with zeleka and The Wedding Coordinators Team, after a client of ours booked them for there wedding. They were incredibly professional, supportive and efficient throughout the wedding day and the months beforehand. As a photographer, they made everything very easy and stress-free allowing us to do our part without distraction and kept the day perfectly to schedule. Zeleka and team are a pleasure to be around and we will be sure to recommend them to all of our couples going forward!" -

The Wedding Day Coordinators's reply:

Thank you, Zaki, We have to admit you are the first photographer to ever give us a timeline of your day and we thoroughly enjoyed working with you and your entire team. We have already passed your details on to another couple and we look forward to working alongside you again in June x

Katie

Thank you so much

My husband and I decided we would do venue hire and bring in all our own suppliers- how hard can it be we thought!!! Before meeting Zeleka we hadn't even contemplated a wedding coordinator for our day, however, after what I thought was going to be a ten-minute conversation that turned into an hour it was clear we needed 'The Wedding Day Coordinators'. From the first moment speaking to her, Zeleka, was friendly, helpful and informative at no point did I feel she was being pushy and making me feel like we had to book her. Her knowledge is amazing and her passion is second to none. After my initial phone call with Zeleka I had to convince my husband it was a good idea, at first he was sceptical but I arranged for Zeleka to come to our house and by the time she left he was in agreement we needed her. From the moment of booking TWC, it was like having a group of close friends to lean on and made the whole wedding process so much less stressful. Zeleka took over all the paperwork and insurance side of things - which when you do venue hire there is a lot of this. On the day it's self Zeleka and her team was an absolute godsend myself and my husband both agree the day would have been a disaster had it not been for Zeleka. If I could go back and do it again the only thing I would change would be booking Zeleka earlier in the planning process and having her support and advice earlier on. Zeleka we cannot thank you enough we had the best day ever and it was all down to you

The Wedding Day Coordinators's reply:

Lol thank you Katie & Aid! Your wedding was hands down one of the hardest because of all the alcohol we had to transport over a car park which practically turned into an ice skating rink by midnight and the most enjoyable because you are both ABSOLUTE legends. Adrian you will always have a special place in our hearts as the first groom to tell us he would have paid 10x more. Everyone has you to blame for our new pricing lol xxx

Natalia

Just Brilliant

You guys are brilliant! You were able to perfectly capture "us" and our day through various special little details. You made it so stress-free. As the bride, I was able to enjoy the whole day and night... Thank you so much! - Mrs Natalia Middleton

The Wedding Day Coordinators's reply:

Thank you, Natalia, I think your face throughout the day captures perfectly why on-the-day coordination is essential. Smiles like yours say it all. xxx

Amanda

Blissful

An incredible team of true professionals... We're so grateful that even after finding you at the 11th hour, you managed to pull it together and realise our blissful & wonderful day. Unforgettable. From both our hearts to you... Thank you x" Angela & James Owusu

The Wedding Day Coordinators's reply:

Thank you, Angela & James, unsure why your showing as Amanda lol a very strange autocorrect on your end I suspect. Receiving a call from you whilst in Barcelona for another wedding was definitely a highlight. Happy we could help to restore confidence and order to your day. Was a wedding day highlight to see the looks on your faces as your celebrity guest sang to you. Hands down the best kept surprise to date xxx

L&M

Thank you

I can not put into words how much having you with us on our wedding day has meant. After organising every detail (or so I thought) you came along and helped me to get back in the seat of "bride" adding to our day in ways I never imagined possible…

The Wedding Day Coordinators's reply:

THANKYOU! For trusting us with your day. Officially our first wedding couple and one we shall always remember fondly. Watching your marriage blossom and your family grow has been a highlight xxx

A

5 stars!

You guys are brilliant! You were able to perfectly capture "us" and our day through various special little details. You made it so stress-free. As the bride, I was able to enjoy the whole day and night... Thank you so much!" - Mrs Natalia Middleton *5 stars as per google review
Deals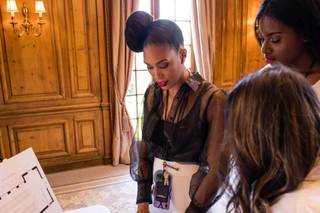 Offer
WE WANT TO DELEGATE
Reduce wedding planning overwhelm by offloading some of your wedding planning/day tasks to us. This cost-effective service covers tasks support before and during your wedding day as required. Book a call using the 'time to chat' link below for a full breakdown and description of all the tasks you can delegate.
1. AT YOUR CONVENIENCE
No matter what stage of planning you are at, our Assign tasks service provides six hours of dedicated support with individual tasks.
2. NO TASK TO SMALL
From overseeing your venue's set-up to mapping timelines, creating floor plans, or whatever else your wedding day requires. No responsibility is too big or too small.
3.TO SUIT YOU
Our most flexible wedding day support allowing you to take exactly what you need in hourly increments. Starting at a minimum of six hours and increasing to whatever you need.

Starting From £548 for 6 hours, use the following link to book a call o
OR email hello@theweddingcoordinators.co.uk for a detailed breakdown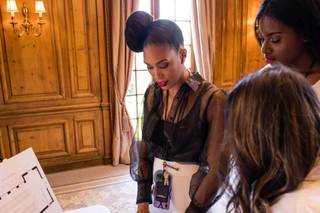 UNINTERRUPTED PEACE-OF-MIND
Starting a minimum of two months before you say "I do", this highly personalised service silences wedding noise from suppliers, venues and guests. Leave us to tie up the remaining loose ends whilst you step back into the shoes of the bridal couple.
Starting From - £2571.00 This includes:
1. FULL HANDOVER
Hand it all over to us. A full walkthrough of where you are, what's left, who you haven't booked and what is keeping you awake at night.
2. STAY CONNECTED
Watch your wedding take shape as we bring it all together via our online portal.
3. PRE WEDDING CHECK-UP
Now it's our turn 30 days before you say I do; let us walk you through your day.
4. TEAM ACCESS
Constant access to your wedding coordination team throughout.
5. KEEP CALM &
BE THE BRIDE(S)/GROOM(S)
We set up, coordinate and stay with you until you hit the dance floor.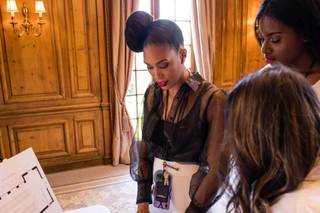 YOU PLAN - WE COORDINATE
This wedding day coordination service is perfect for the highly organised, time-rich couple who would like to maintain responsibility for planning and decision-making throughout. But do not want to worry about or manage any of the wedding day responsibilities.
1. PAUSE & RECHARGE
Allow us to silence the wedding day noise and provide clarity during your planning. A review and breakdown of what you need to continue planning with ease and efficiency before getting to the finish line and hand the baton to us.
2. STAY IN CHARGE
You will be in full control, right up until the final month. We step in at that crucial end-stage to ensure that you can relax into your role as the bride and groom - in time to let you enjoy your wedding as the guests of honour.
3. LET GO & LET IT HAPPEN
Now is the time to switch off your phone and begin to unwind. From 1 month before you say I do, your wedding coordinator shall be the only point of contact for all venues, suppliers and guests, coordinating all wedding day elements on your behalf.
Starting from £1,583.00 based on up to 100 guests at a single location. For a detailed service breakdown and quote, book a call using the following link
https://calendly.com/talk-to-theweddingcoordinators/wedding-day-coordination-call-instagram
OR send us an email at hello@theweddingcoordinators.co.uk