The Wedding Day Coordinators
Kensington, West London
Visit website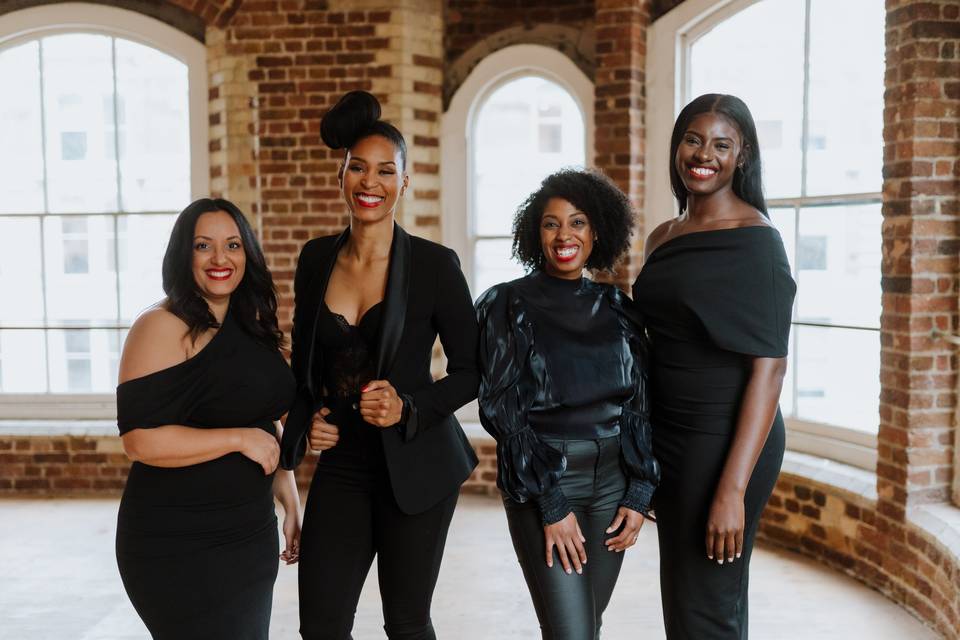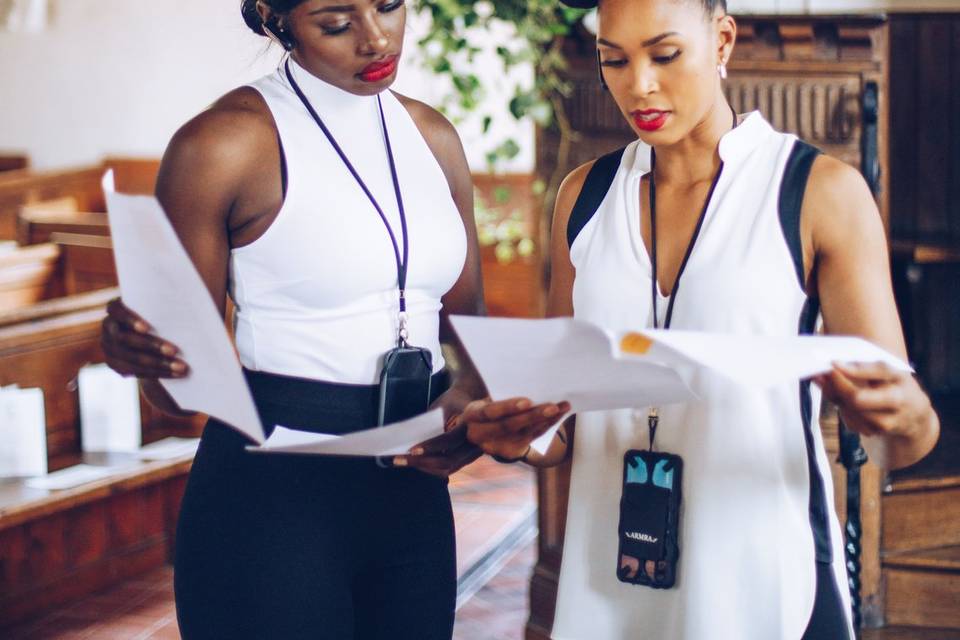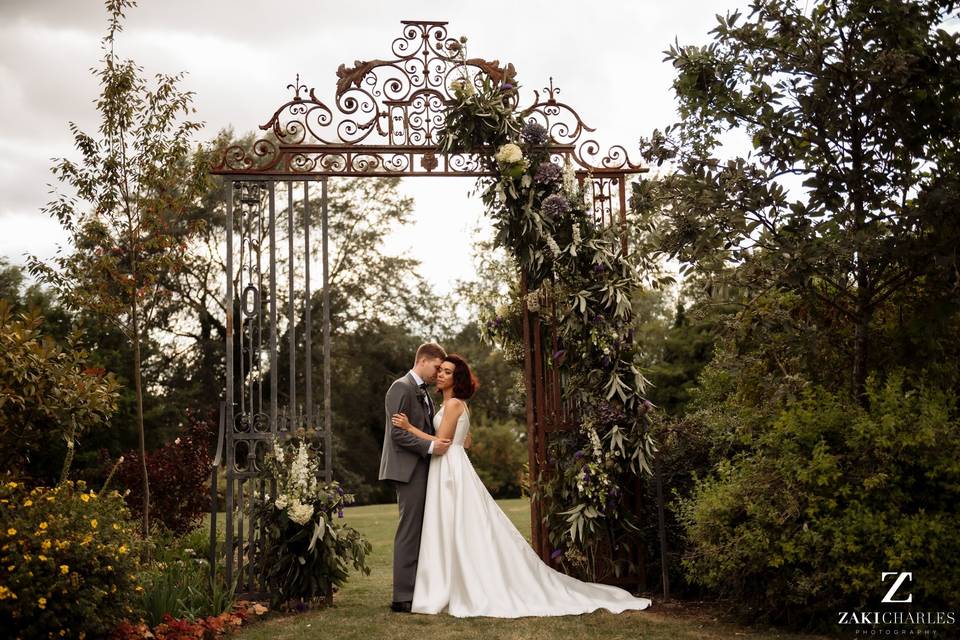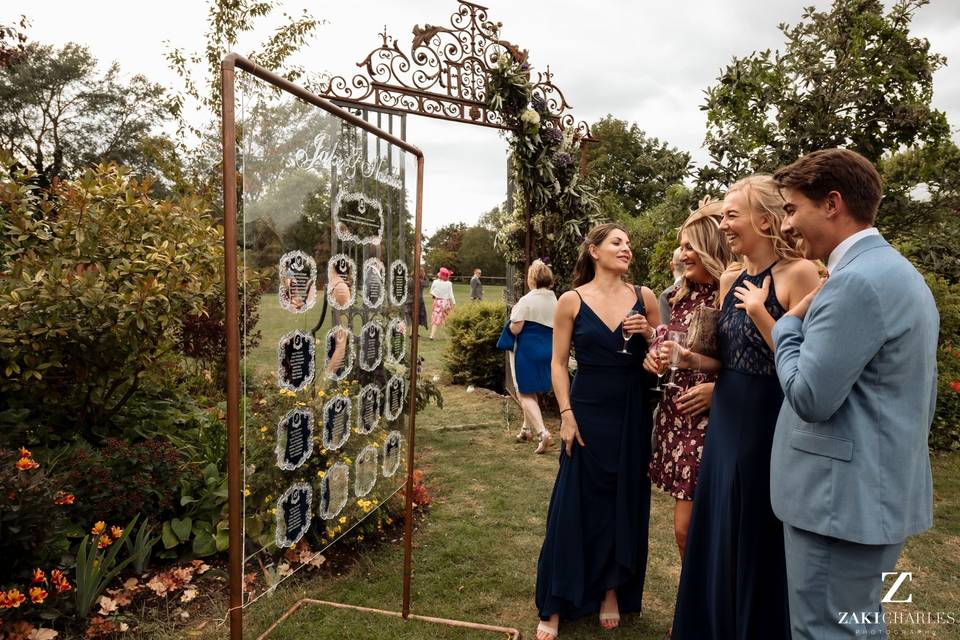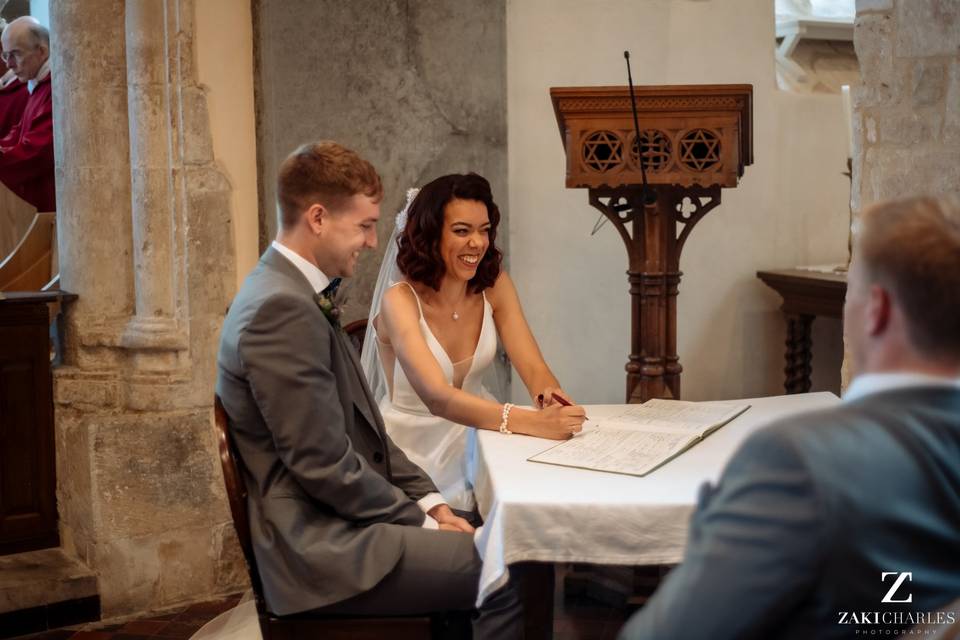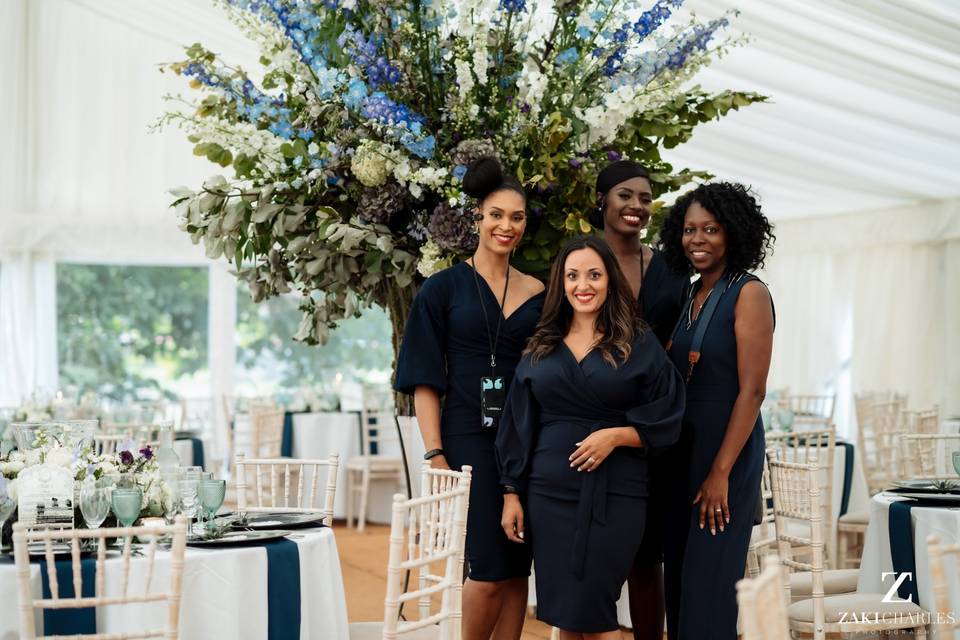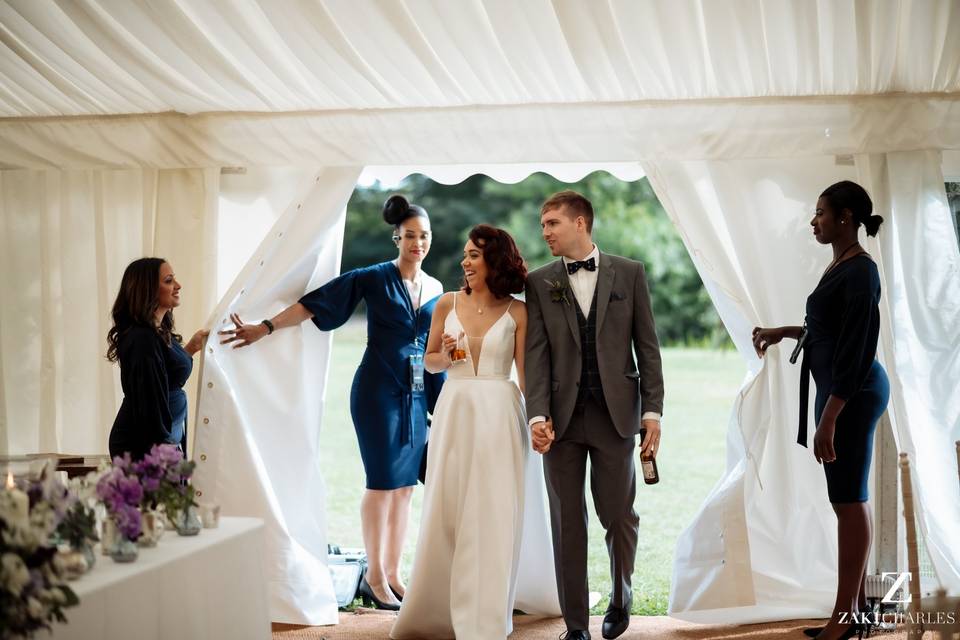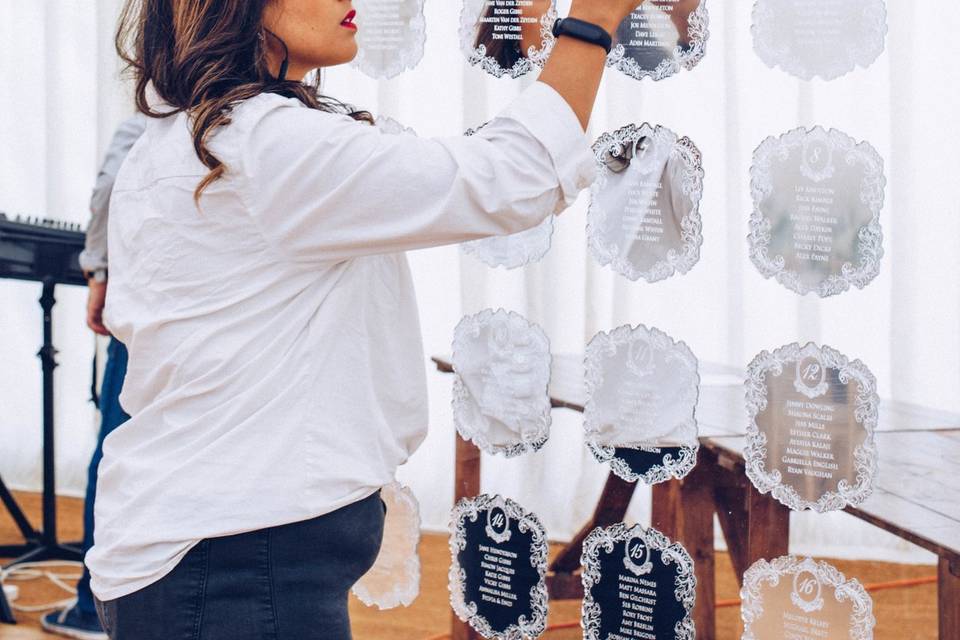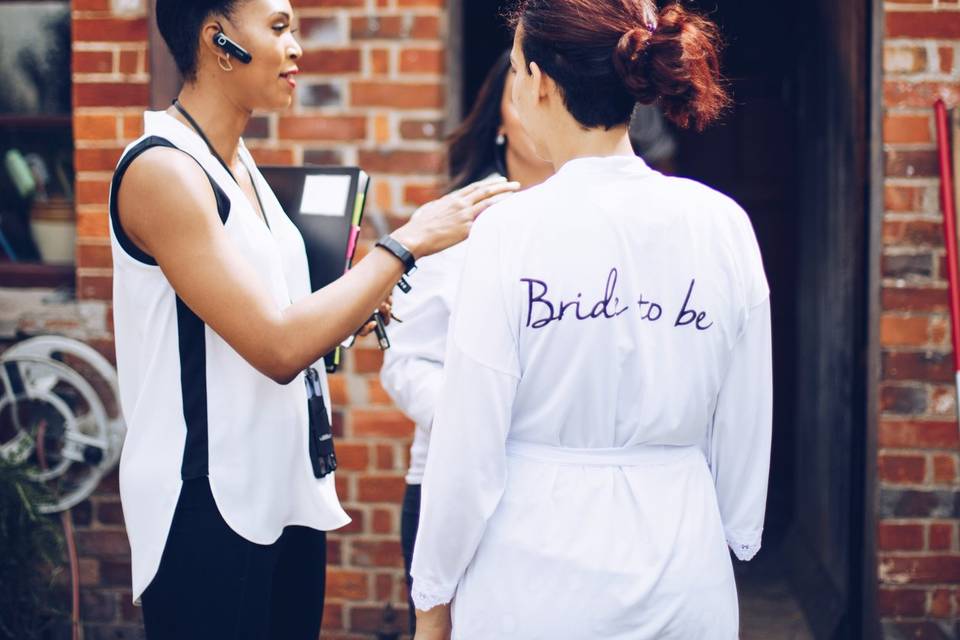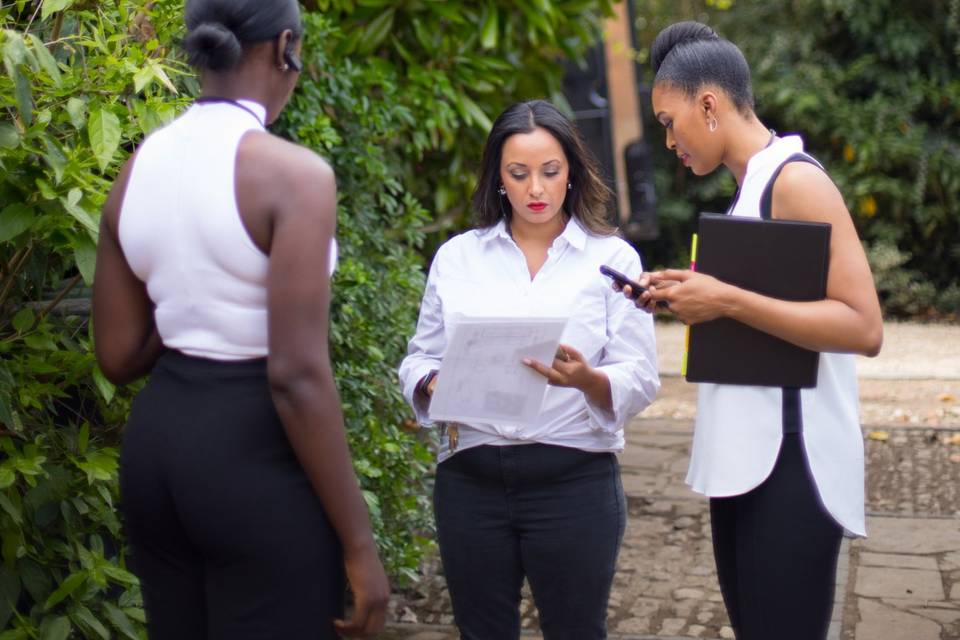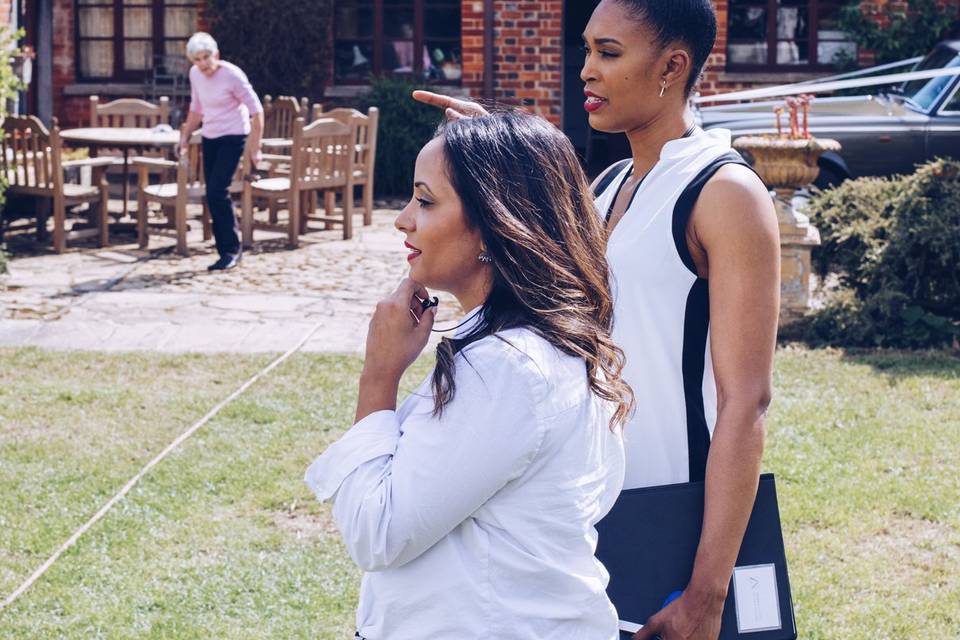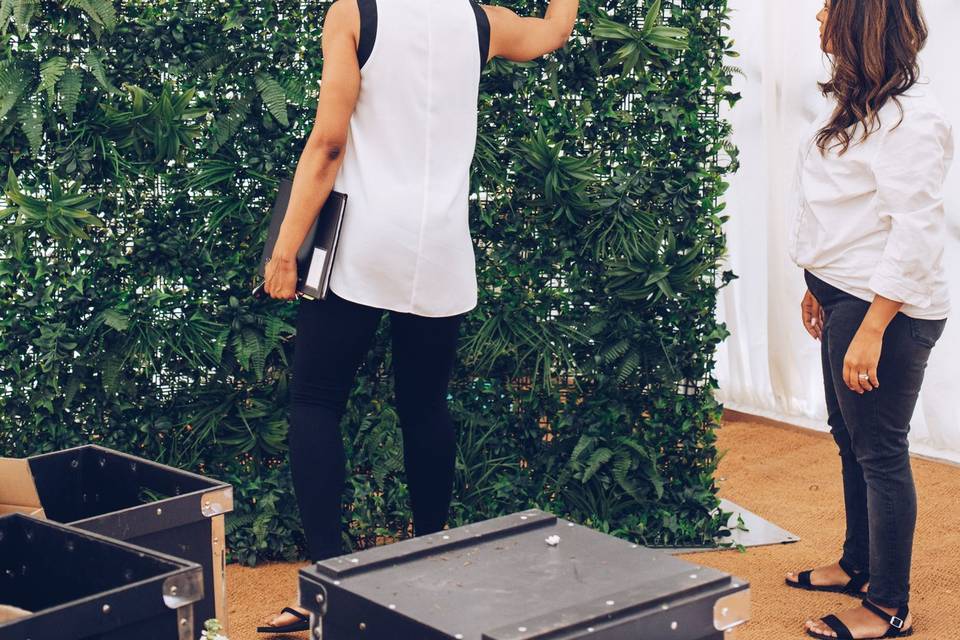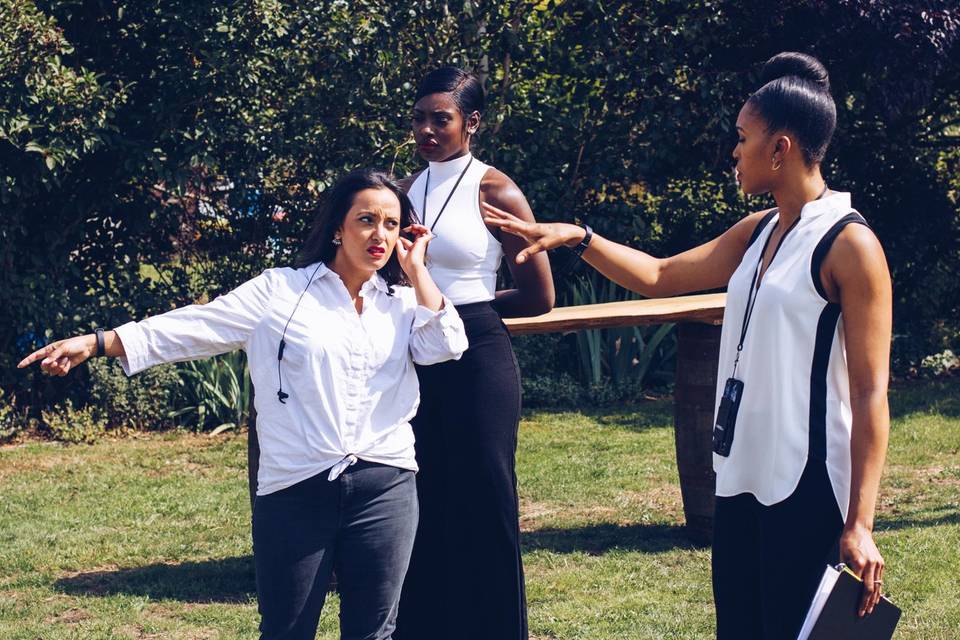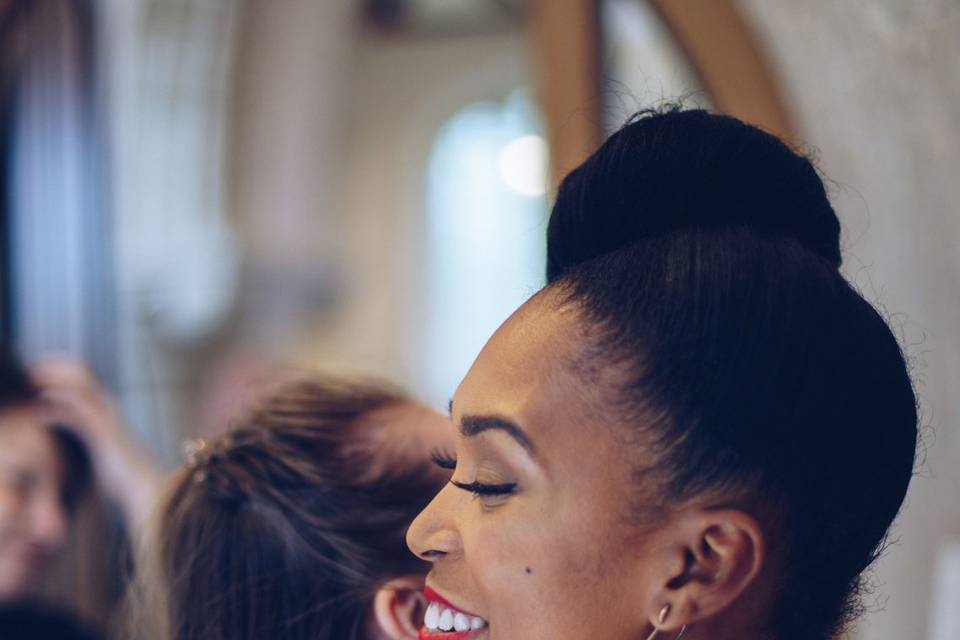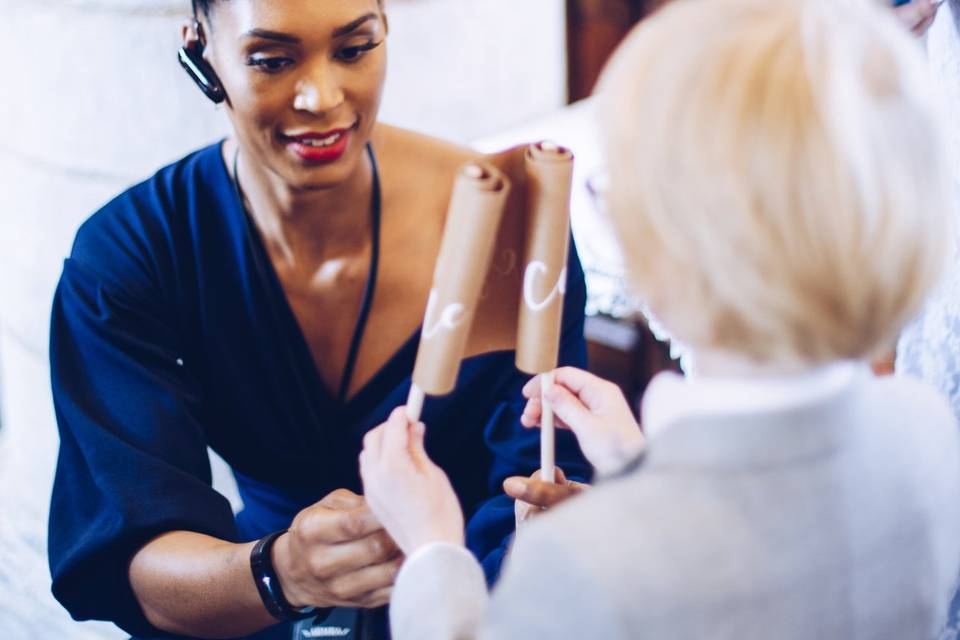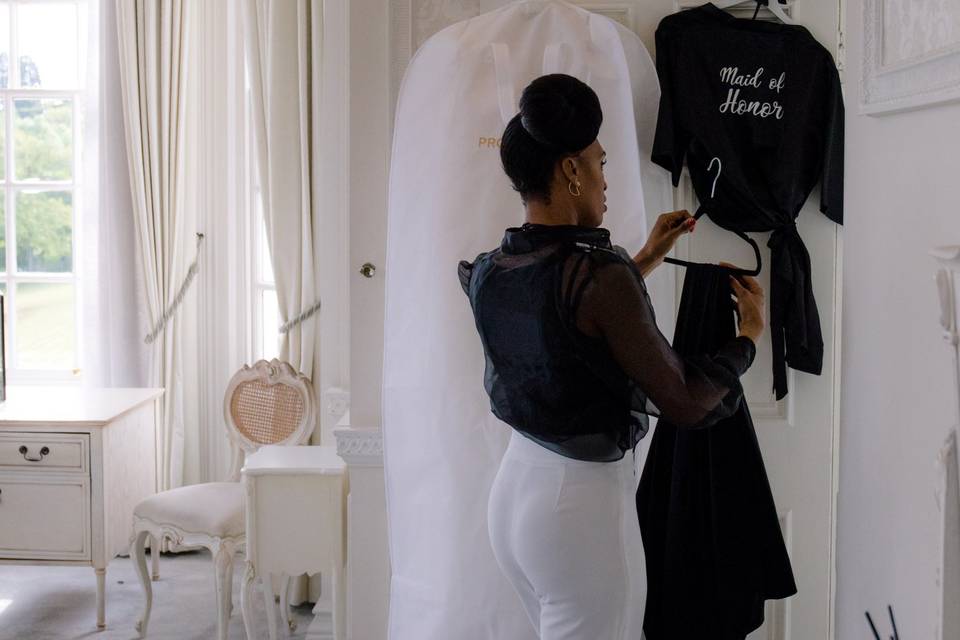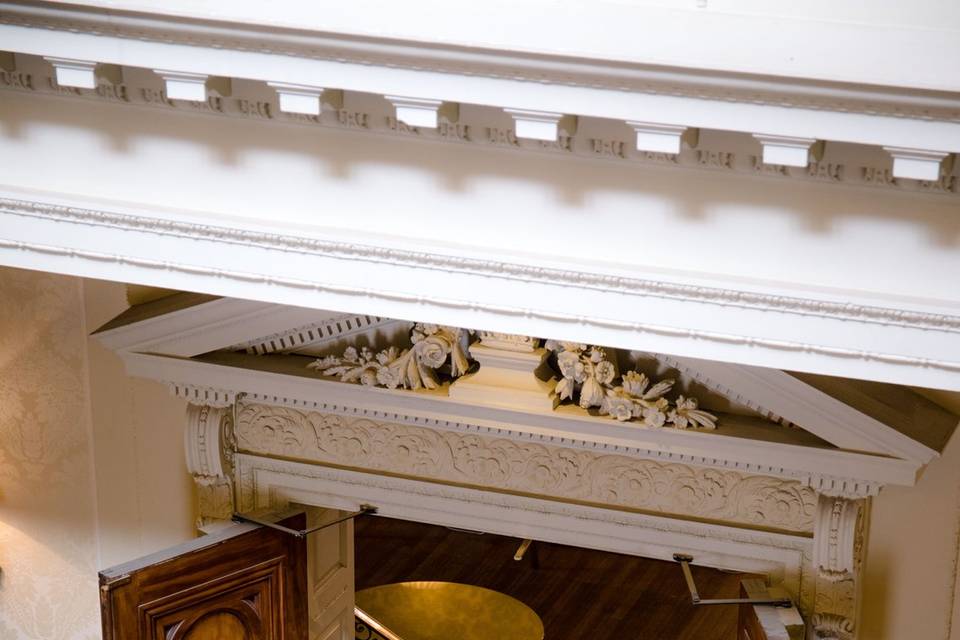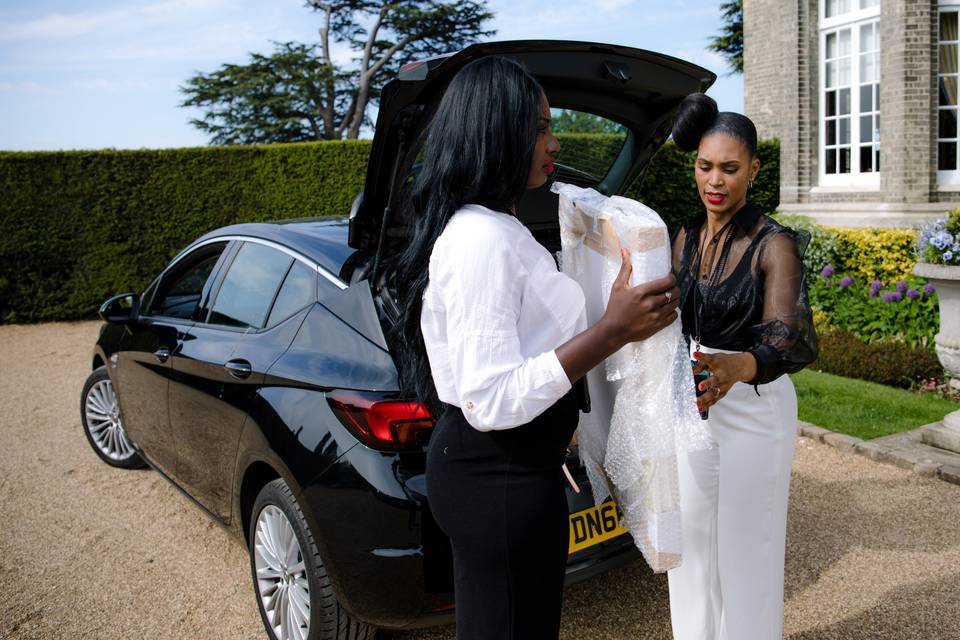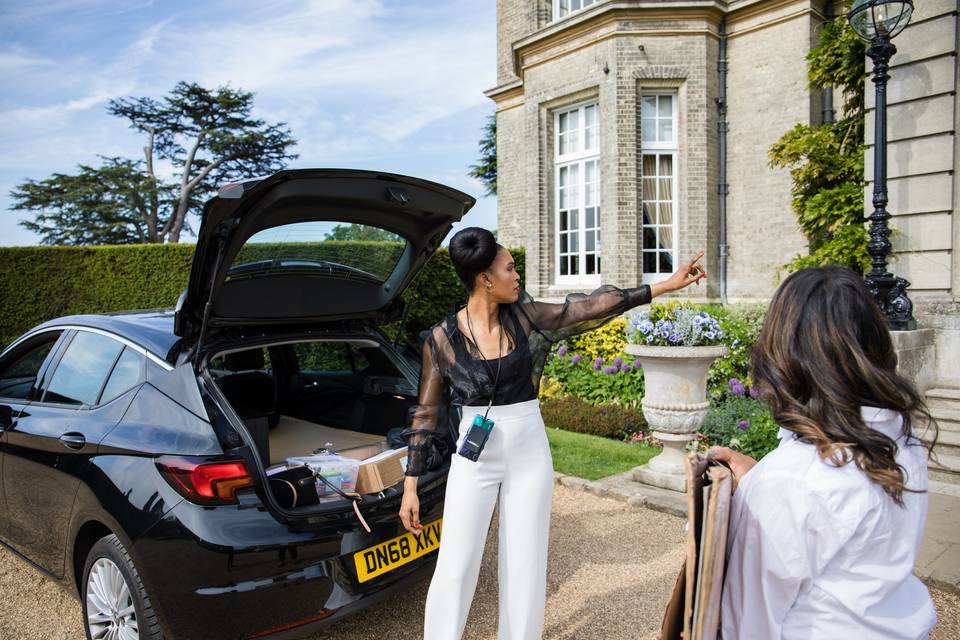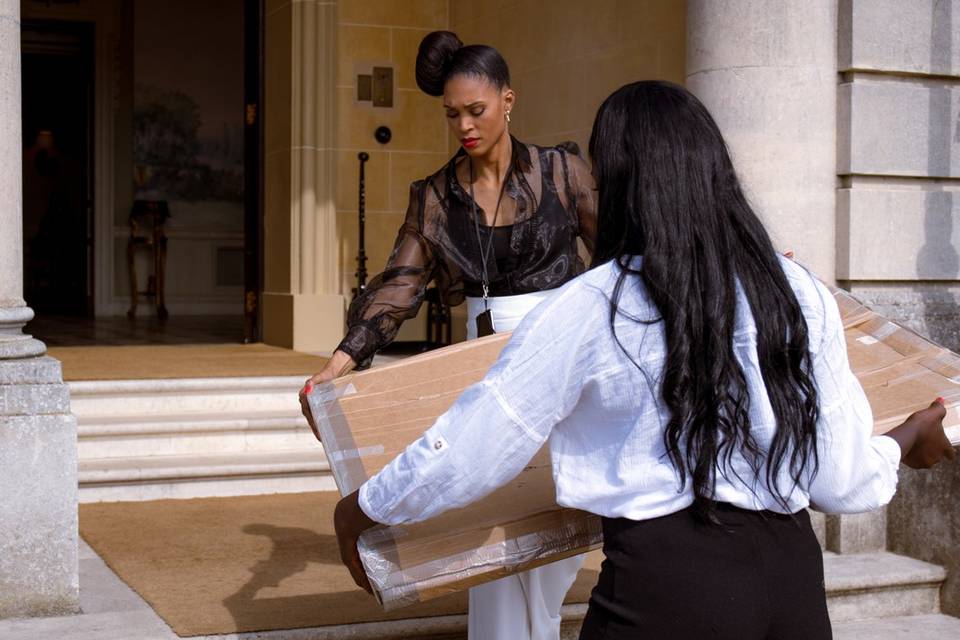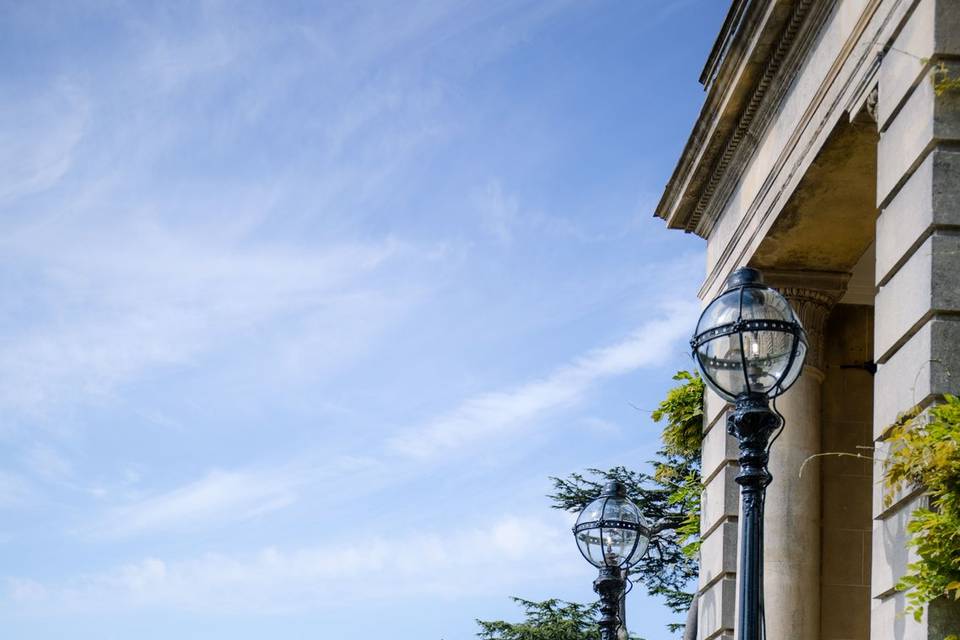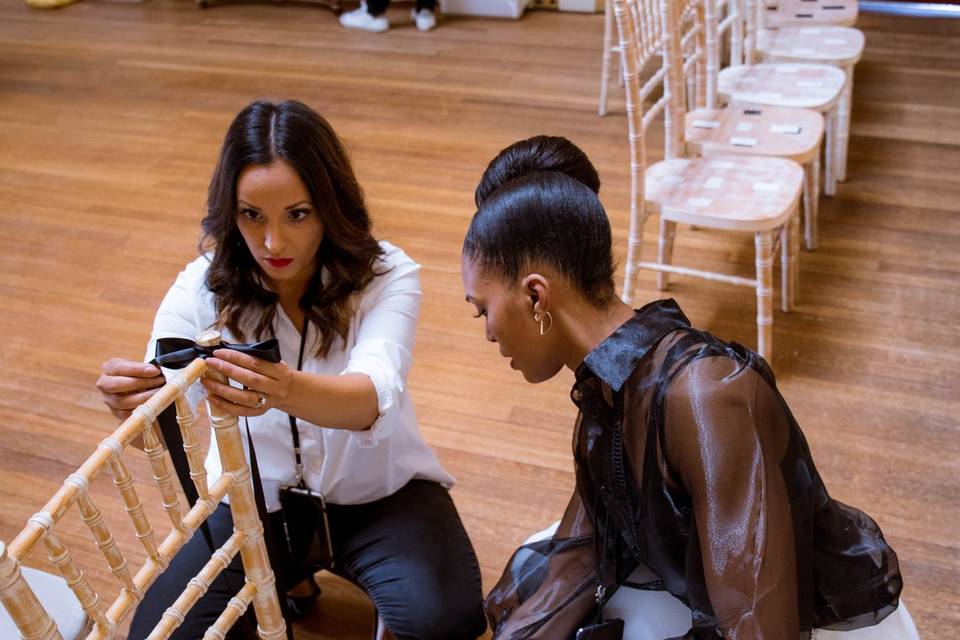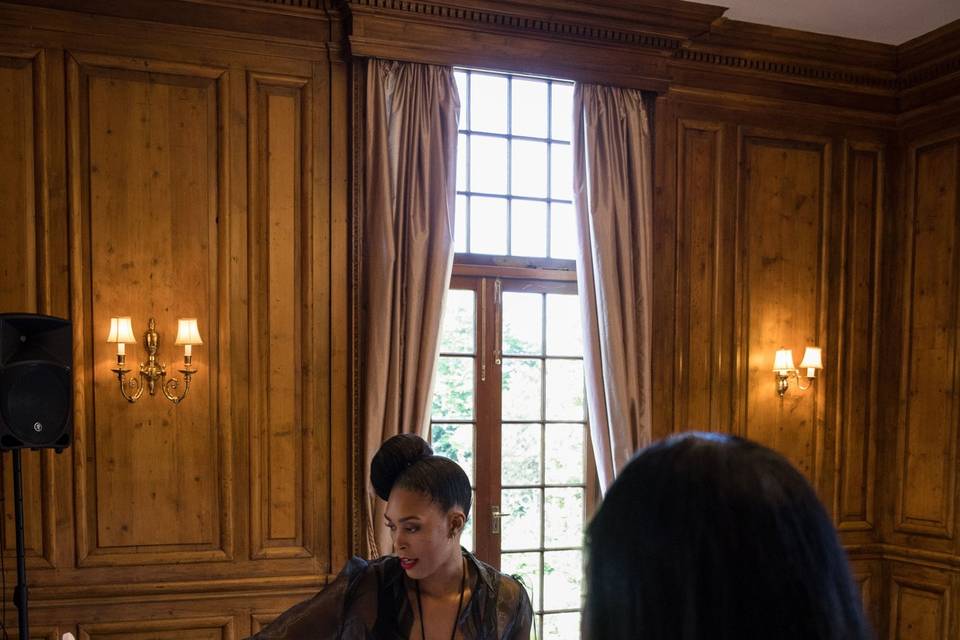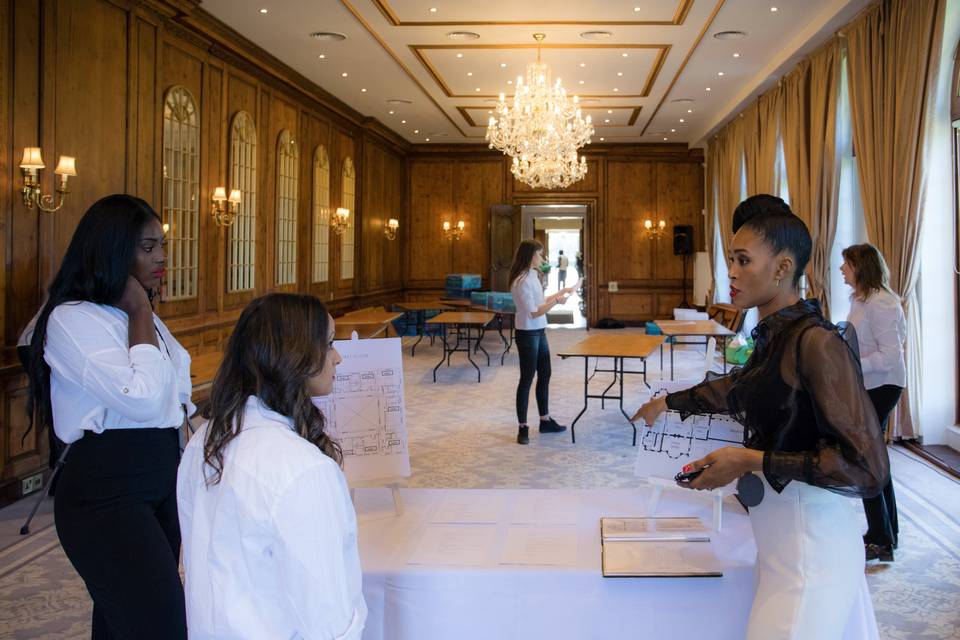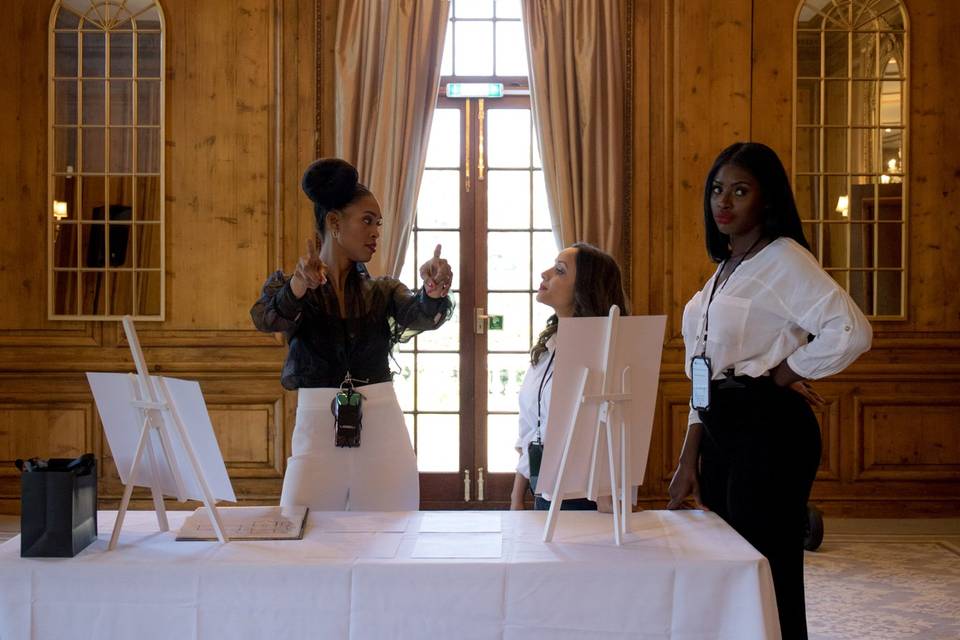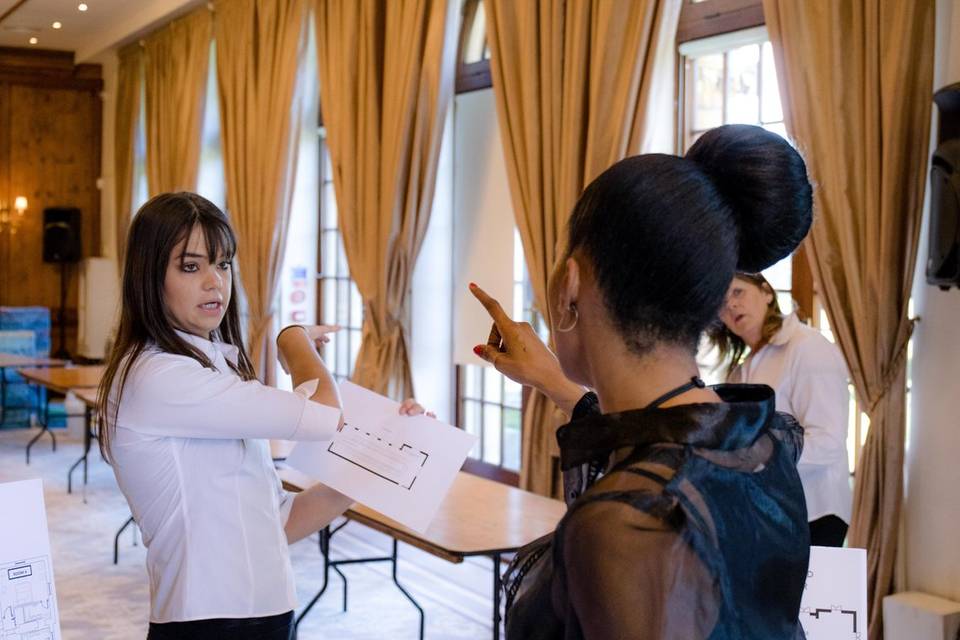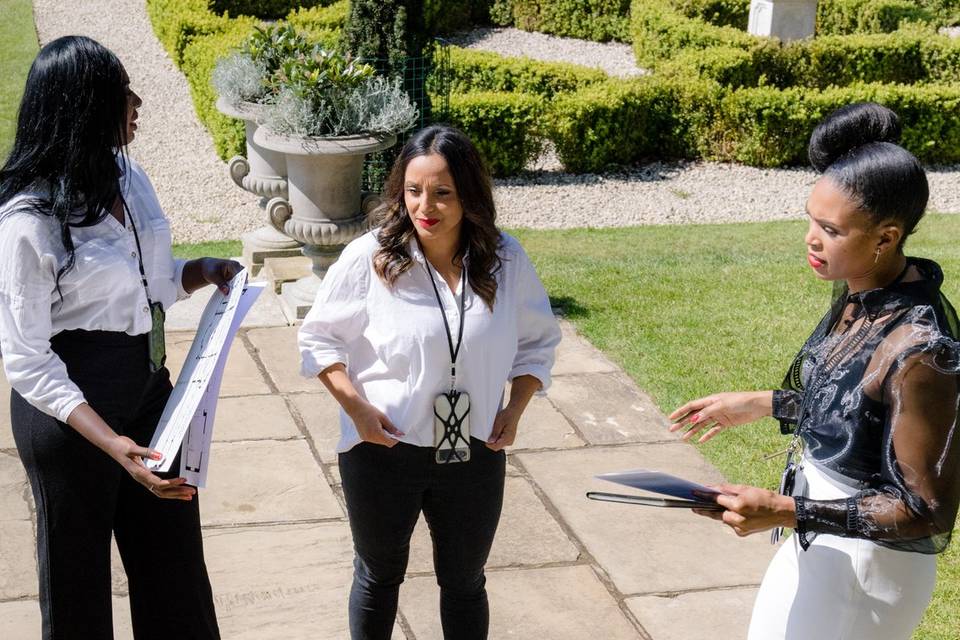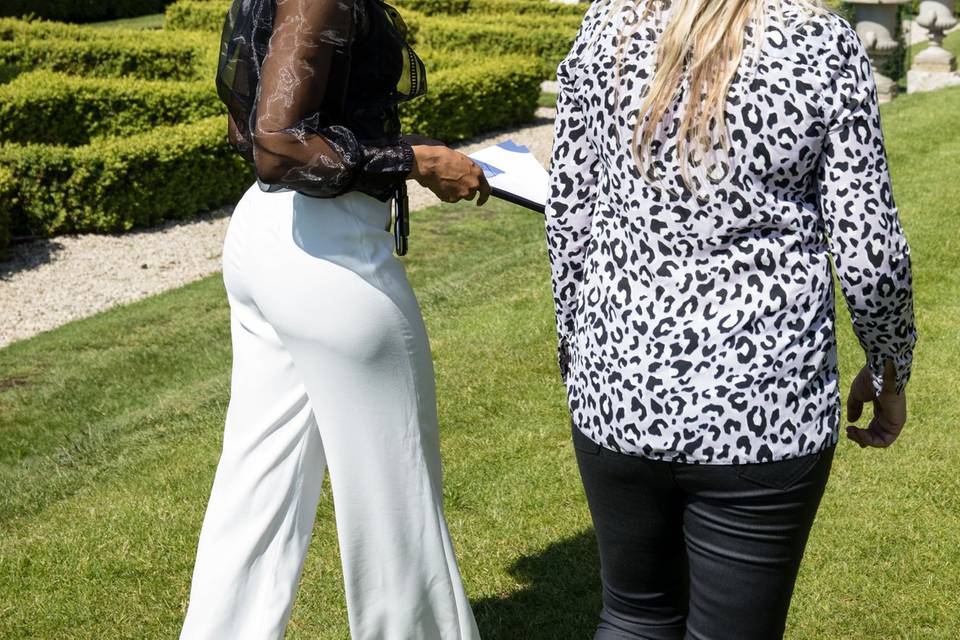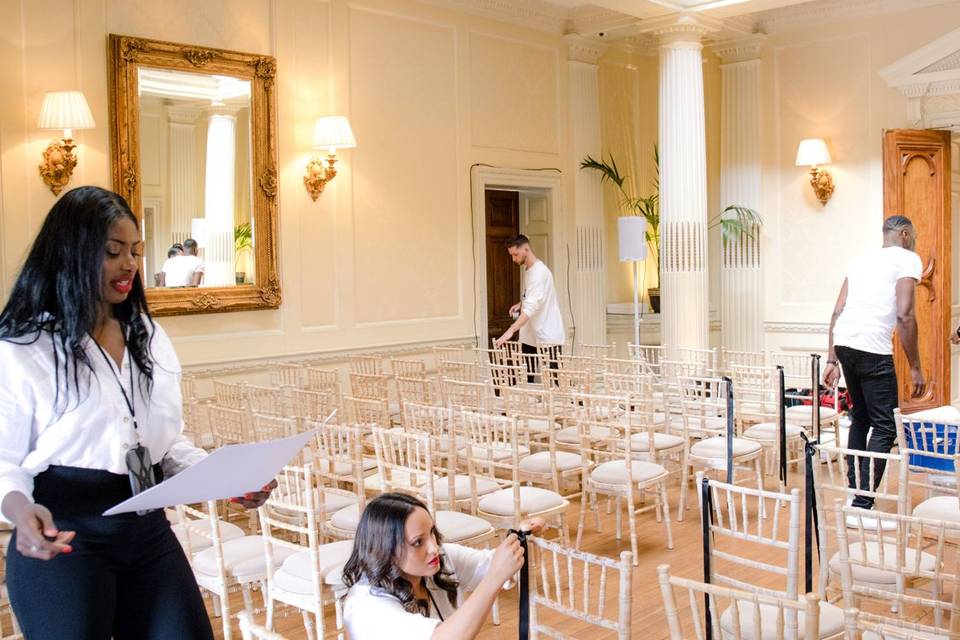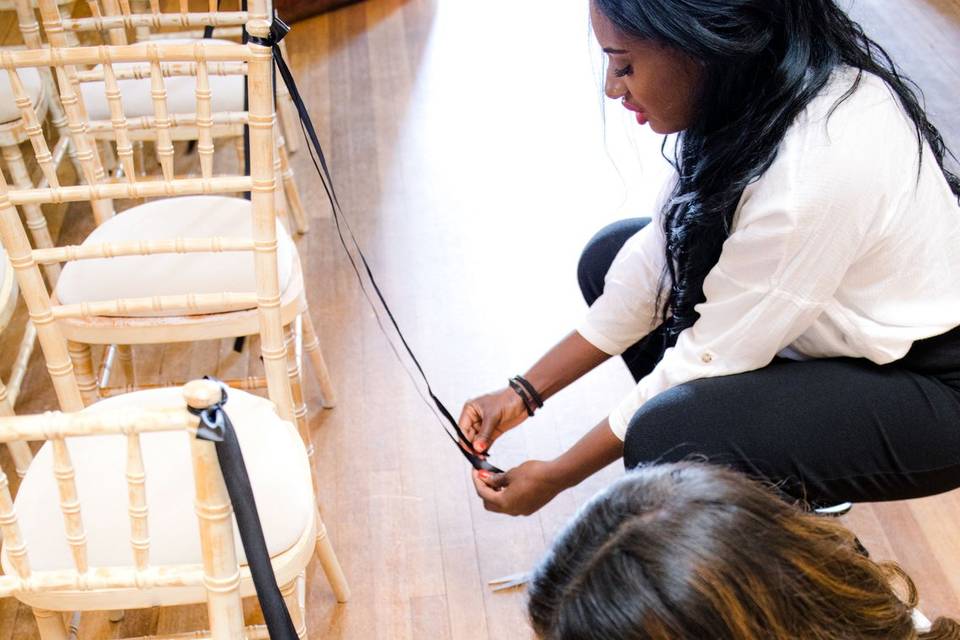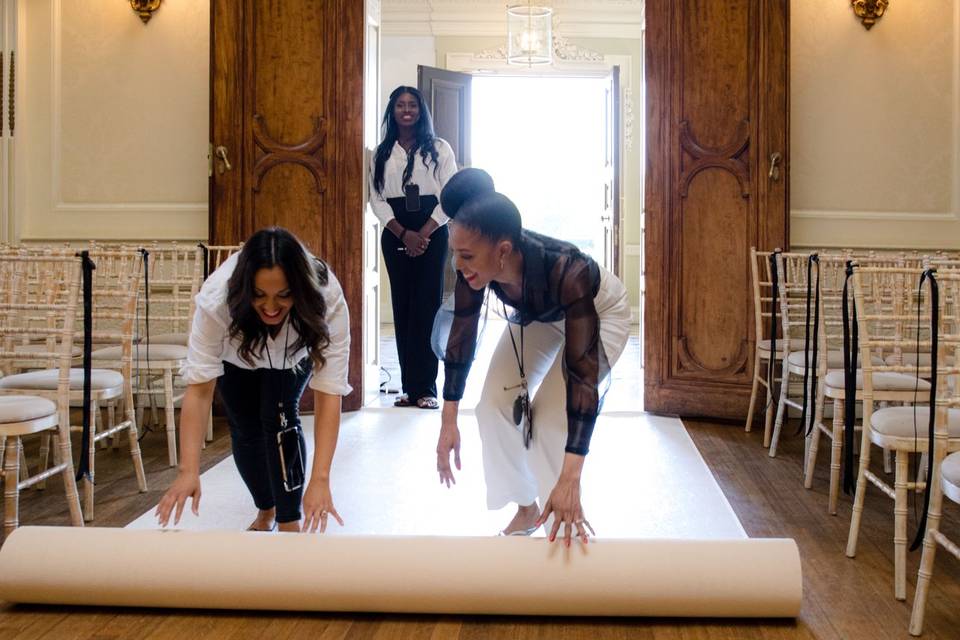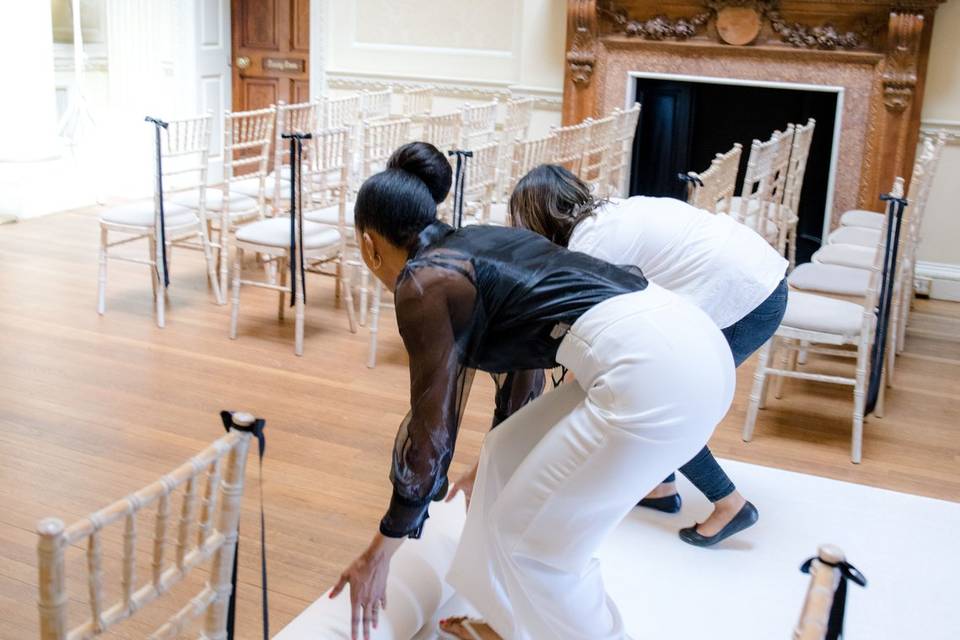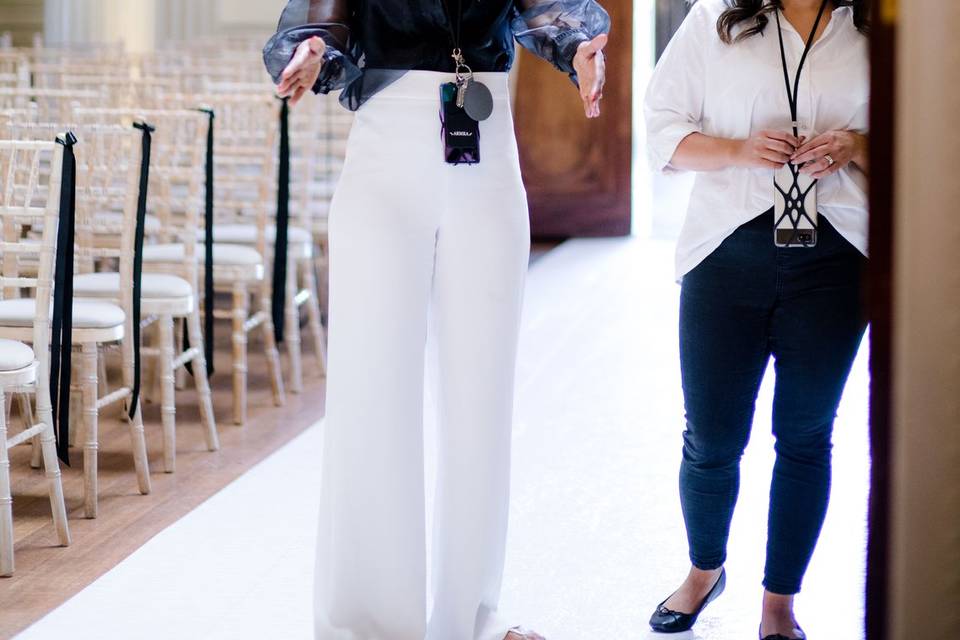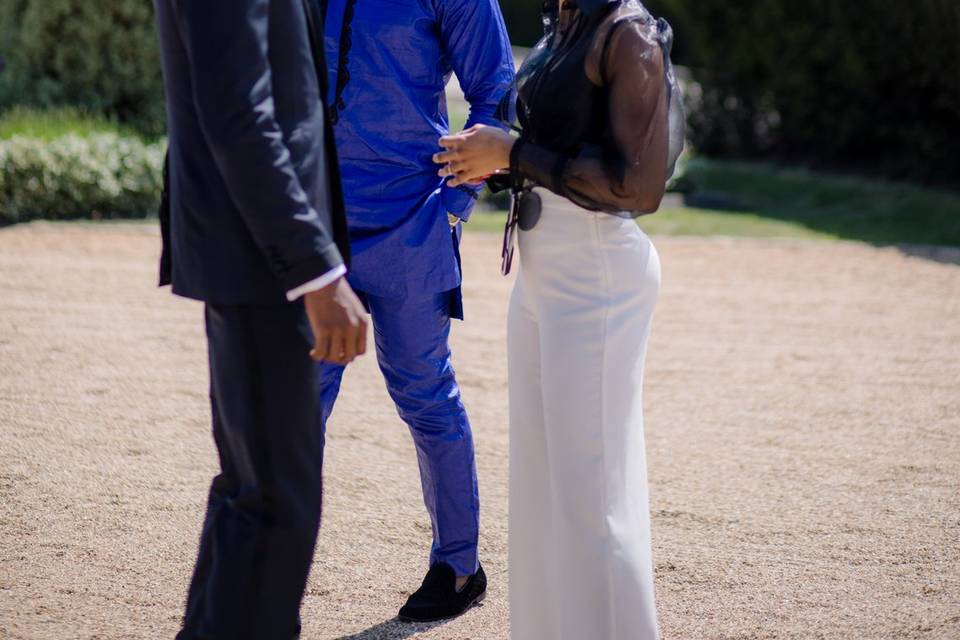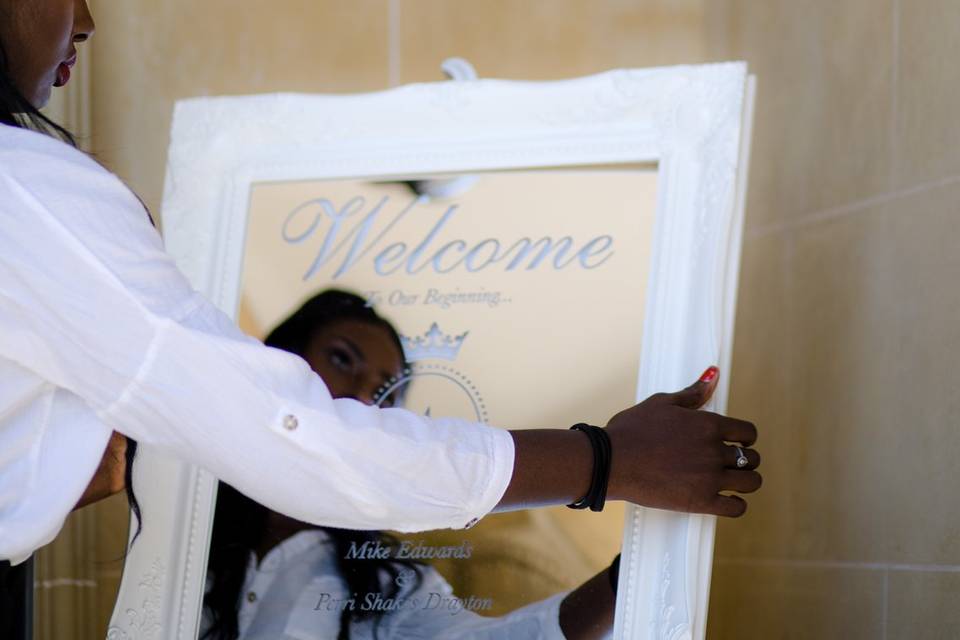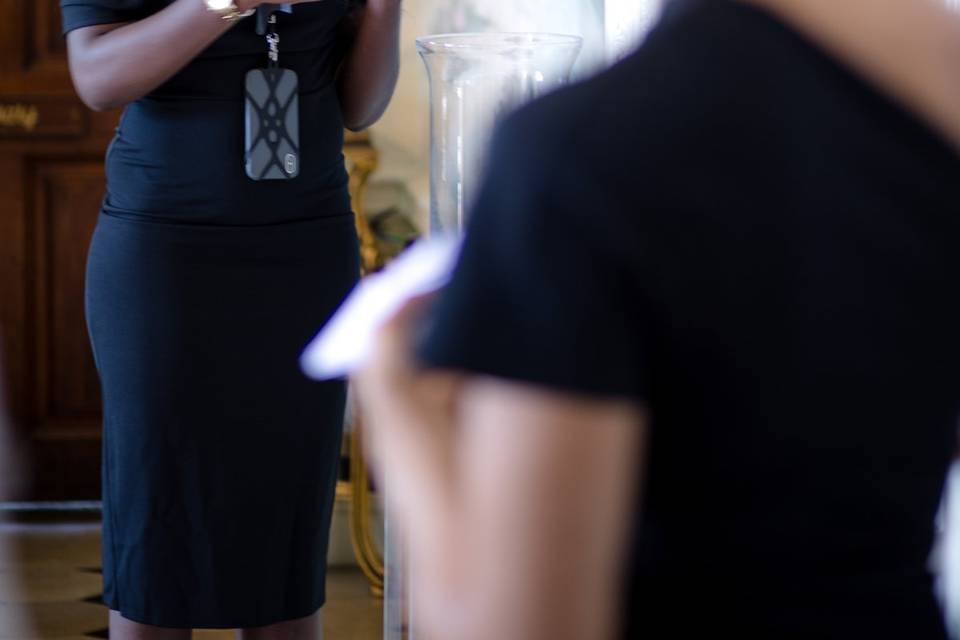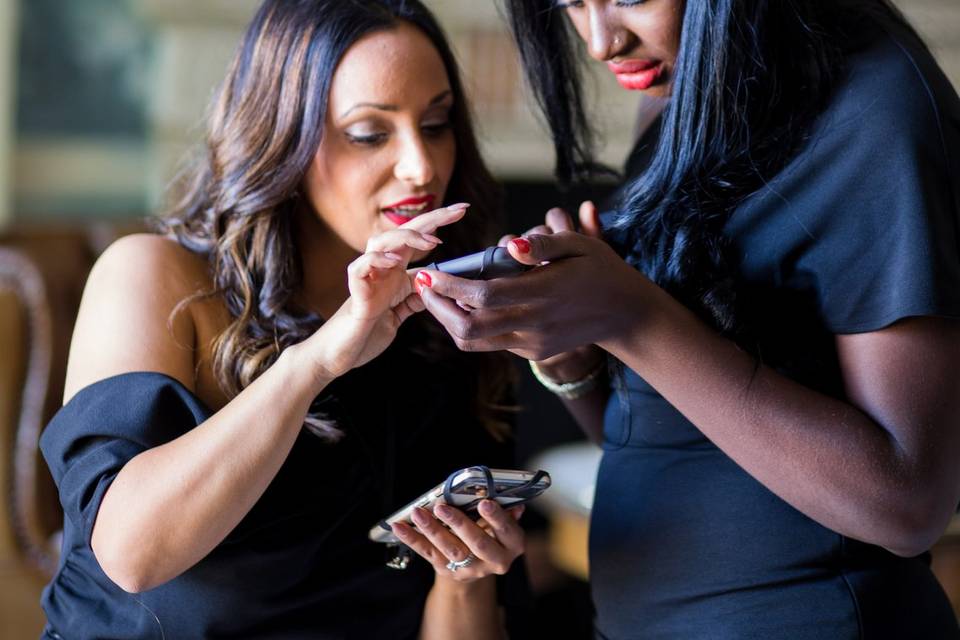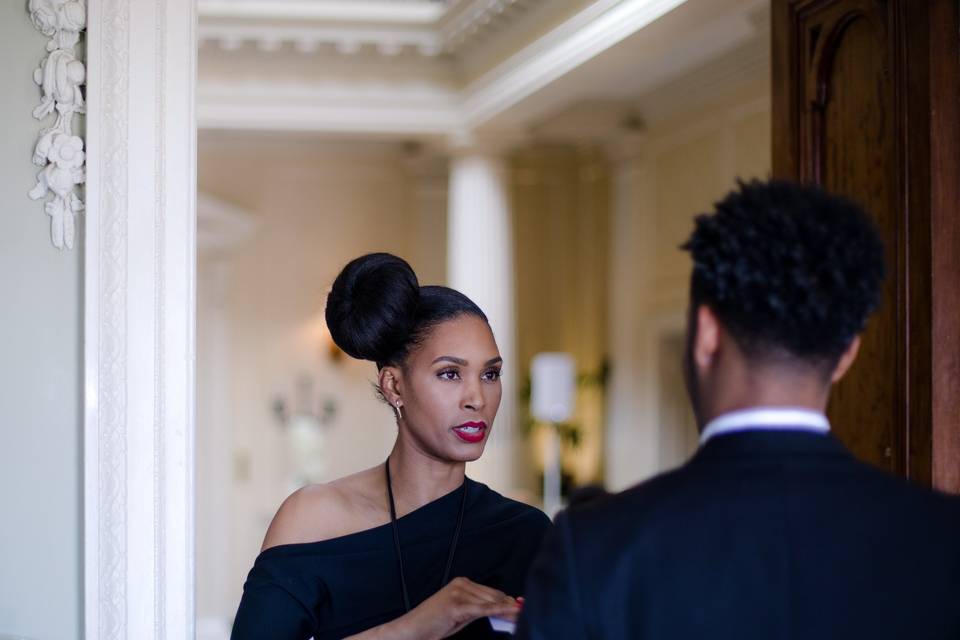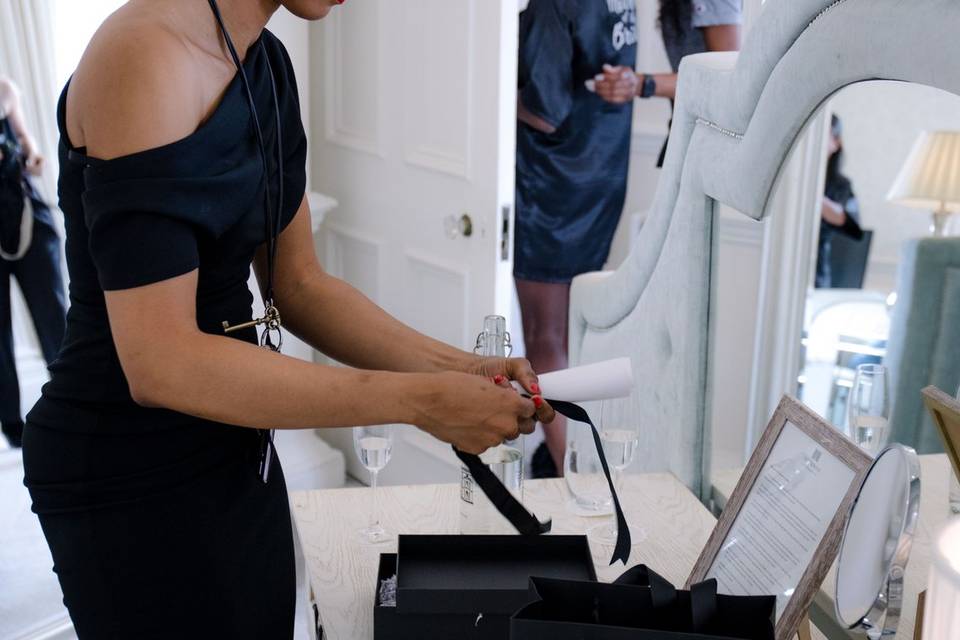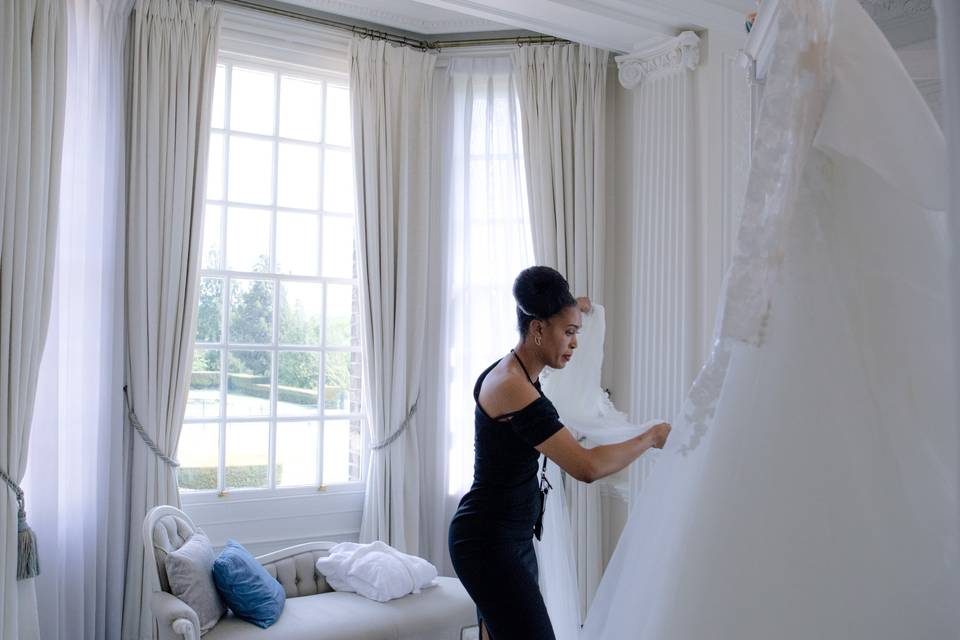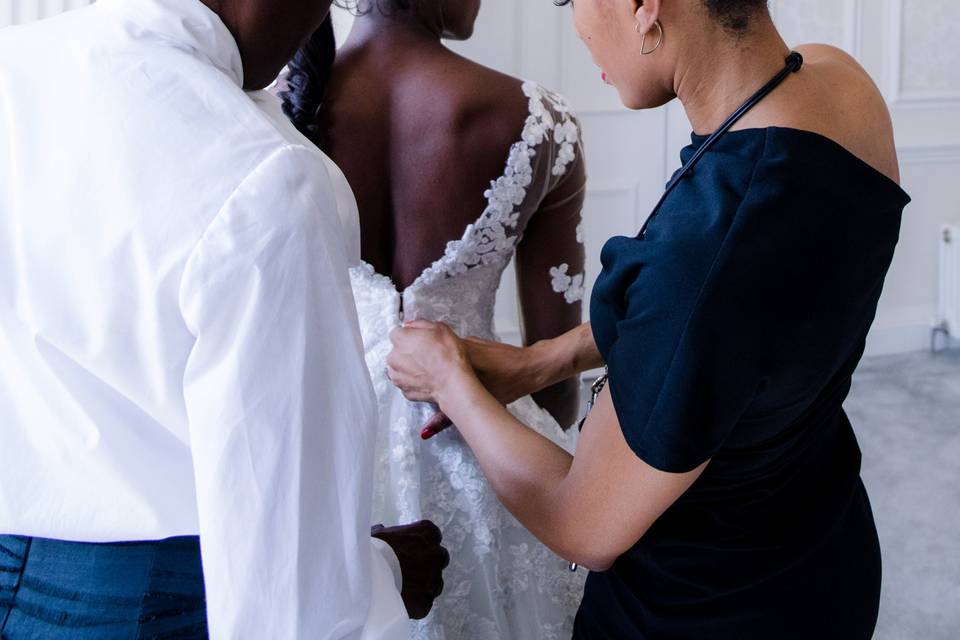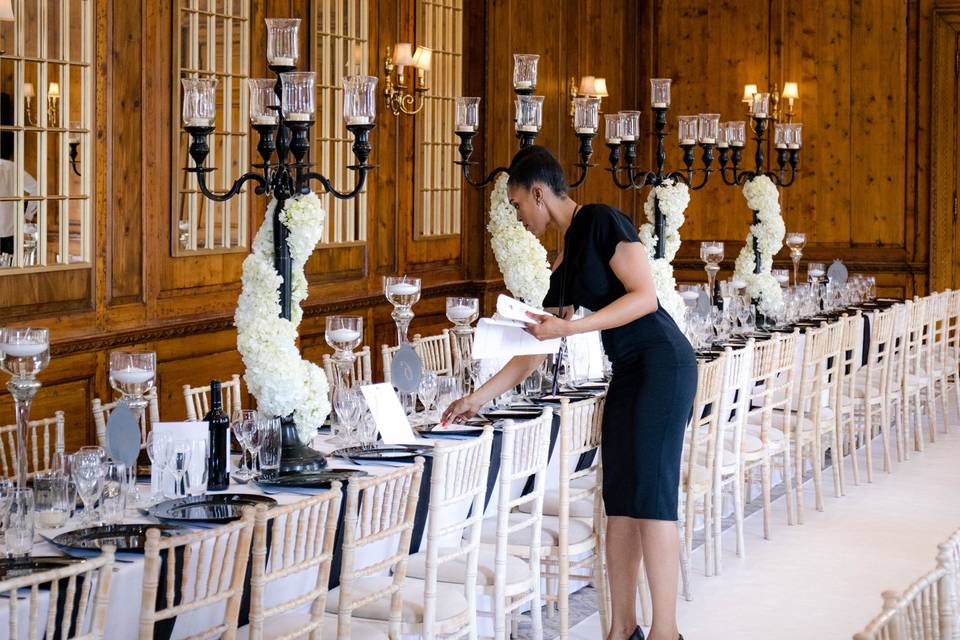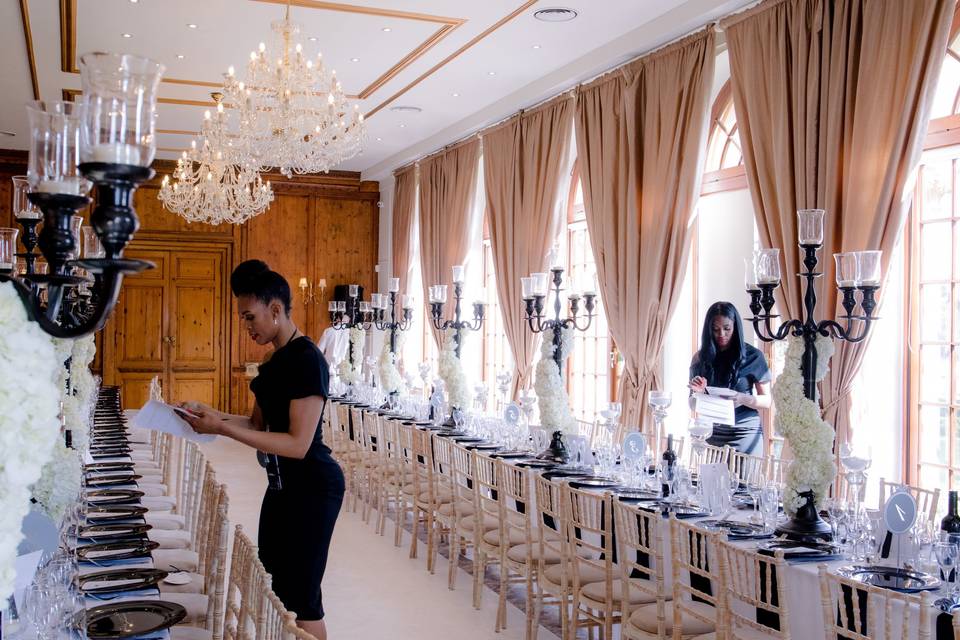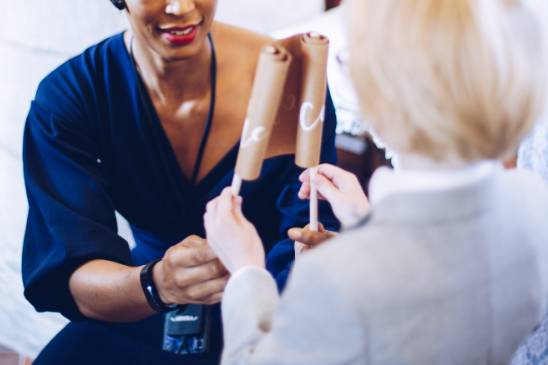 About
The Wedding Day Coordinators specialise exclusively in wedding day management services for couples choosing to plan their own weddings. They believe that every couple is capable of planning their day if they wish, but no couple should be in charge of coordinating it.
Established, In January 2020 by Zeleka Nadine & Maria Semedo this dream duo have over 17 years of wedding and event experience. Zeleka & Maria champion wedding day bliss via complete wedding day coordination services. Allowing couples to sit back, relax and watch their day unfold comfortably.⁠⁠
Zeleka & Maria believe strongly that every couple is capable of planning their wedding if they choose to. "You need to be realistic about your strengths and weaknesses alongside your time and financial constraints. Once you are honest with yourselves, you will be able to move through the wedding planning process swiftly or opt to hire a professional wedding planner from the getgo. The choice is yours" - Zeleka & Maria x⁠
With a team of eight professional on-the-day coordinators and Commencing a minimum of 6 weeks before you say I DO. The Wedding Coordinators empower wedding planning couples to step out of the role of a wedding planner, helping them to embrace every moment of their wedding uninterrupted.
The team offers three tailored packages designed to suit a range of couples' needs. Firstly, they can save couples time, money and anxiety by taking on smaller tasks throughout the wedding planning journey. Secondly, they can take control of every aspect of the wedding day within the final month. Finally, anyone who feels like life is getting in the way of their wedding planning can choose to hand it over completely within the final 2 months before they say "I Do". The Wedding Day Coordinators will manage your day perfectly so that you can relax into your roles and enjoy every second uninterrupted!
With The Wedding Day Coordinators on hand, you will feel calm, collected, and ready to enjoy yourself on the most important day of your life!
Frequently Asked Questions:
Size of event you are able to organise
We have coordinated weddings as small as 50 and as large as 350 guests at a variety of venues across the UK.
Services you offer
We specialise in wedding day management & coordination commencing 1-3 months before you say I do, so you can relax into your roles as the bride & Groom and embrace every moment of your day uninterrupted.
Do you organise gay weddings?
All weddings are welcome.
What are the forms of payment?
BACS or Bank transfer
Highlights
Wedding size
Smaller than 100 guests, between 100 and 300 guests
Ceremonies
Civil partnership, religious, overseas, open air, symbolic, humanist
Frequently Asked Questions
Services you offer:
Technical equipment (sound, lighting, audiovisual...)
Decoration
Stationery
Gift list
Music and entertainment
Wedding photography and video
Hair and makeup
Wedding coordinator
Caterers
Do you organise non-Christian religion weddings?
What type of weddings are you specialised in?
Wedding day management for couples choosing to plan their weddings
How do you work?
We work collaboratively with our couples to ensure we fully understand their unique requirements. After which we take control of the logistical management of your day and all communications
What are the forms of payment?
Debit or Credit card payments accepted
Recommended by 100% of couples
Quality of the Service

Rating 5 out of 5

Response time

Rating 5 out of 5

Professionalism

Rating 5 out of 5

Value for Money

Rating 5 out of 5

Flexibility

Rating 5 out of 5
22 User photos
+ 18

Photos
Featured

Alex W.

Married on 09/10/2021

Couldn't have done it without them!

Working with Zeleka and the team was the best decision we could have made when planning our October 21 wedding. From the first meeting to the big day, we always felt so confident and calm that everything was going to be okay! Planning a wedding is full on and it can be stressful but working with TWC made us feel in control and at ease.

One of my biggest fears when wedding planning was that I was going to forget something important and mess up our dream day. But having Zeleka working through every detail of the day with a fine toothcomb, reassured me that we'd got it covered - and if we had forgotten something, she had our back and could help us get it done.

I am a massive control freak and I knew that when it came to the day itself, I wouldn't be able to trust my friends & family to execute our vision exactly how we had planned. But more importantly, I wanted my nearest and dearest to have the best day and not need to worry about anything either. By bringing in a wedding coordinator, you and your family are free to enjoy every minute of the day, knowing everything is in hand.

A big bonus for me was the integrated planning platform that TWC gave us access to in the lead up to the wedding. We were able to track our budget, invoices, to-do lists, table plans, guestlist, RSVPs etc all from one online hub. Say goodbye to dodgy homemade spreadsheets!

On the day, Zeleka & the team were incredible. They led every element of the day, greeting the suppliers, leading the room changes, keeping everyone in check and making sure we were having the best day possible with no added stress. I'm so happy we made the decision to work with a wedding coordinator as we couldn't have done it without them. Thank you so much TWC!

The Wedding Day Coordinators's reply:

Our pleasure Alex, we can still smell the crosstown doughnuts from your wedding and Celine Dion's titanic soundtrack has made it onto our set-up playlist. Your wedding was literally inspirational, planned to perfection x

Nila P.

Married on 05/06/2021

Superb service - essential for couples

We commissioned the Wedding Coordinators to co-ordinate our wedding day in June 2021. From the very beginning, Zeleka was incredibly helpful giving us tons of advice and tips given the government Covid-19 restrictions. Their aisle planner was so useful and helped us plan the seating layout and communication with our suppliers. It encouraged us to read through contracts with our suppliers to ensure they were delivering the services we had paid for. Throughout the planning phase, they were professional, responsive and offered so much useful information to help us make informed decisions. They helped us put together the timeline for the day ensuring responsibility for every activity was delegated to named people or suppliers. TWC handled all communication with our suppliers towards the end of the planning phase and even helped us make a few last minute changes to improve the overall appearance of our reception. On the day, the co-ordination was seamless - Tiffany and Ameena worked really well with all of our other suppliers and checked in with us throughout the day to make sure we were okay and running to time. They remained friendly, calm and professional. If there was any issues or hiccups with any of the suppliers, I wasn't aware of it because the whole day went perfectly. I can't recommend TWC enough - they're worth their weight in gold. The lack of stress over details helped make our day really special ❤

Olamide B.

Married on 31/05/2021

Zeleka & TWC came through at the 11th hour for the day of our dreams!

TLDR: Zeleka and the Wedding Day Coordinators came through at the 11th hour to help my husband and I pull off the day of our dreams!

I contacted Zeleka 7 days before the wedding for what I thought would be minor assistance with on the day coordination, and quickly realised that there was so much I hadn't considered - on the day scheduling, seating plan, floral arrangement, audio-visual set up and testing etc. After speaking to Zeleka, I knew I had found the person as determined (and maybe, as crazy?) as I to work fast, work smart and pull it all together seamlessly. Her famous last words before we sped off into execution mode was "what am I getting myself into?" :)

Zeleka and I became fast friends - voice-noting, emailing, WhatsApping day and night to coordinate everything from big decisions around seating plan and music playlists to small things such as stationary design. She came through for my husband and I with a personal referral for entertainment, and filled in many other gaps including bringing furniture and designing our menu cards before having them printed. Absolutely no stone was left unturned!

They say that you should choose your wedding vendors wisely and I'm so glad my state of panic led me to Zeleka and the Wedding Day Coordinators. The day was a perfect representation of my husband and I's personalities, and everything was handled so smoothly as to not distract from the overwhelming love in the room. One of my favourite moments of my wedding day was when I saw a surprise guest and started crying. Best believe, Zeleka was there to wipe my tears and make sure my make-up was intact!

I cannot recommend the Wedding Day Coordinators highly enough for, of course, their professional and thoughtful wedding design, planning and coordination - but even moreso for a friend throughout what can be a very stressful time (and a friend even after the big day!)

I can't wait to plan our vow renewal with Zeleka and the Wedding Day Coordinators (and will leave more than 7 days to plan, haha!)

Hannah D.

Married on 20/09/2020

A bride's best friend

After feeling overwhelmed by our multiple postponements and the contact for our venue always changing due to the pandemic. Talking to the Wedding Coordinators and Zeleka gave me the first good night sleep I had for months.

No matter how much you plan and organise, weddings are stressful and to put it simply Zeleka is a bride's best friend. She's always at the other end of the phone to council decisions and give great advice. She was so professional when talking to other vendors that I had picked for the wedding to the point where they made a point of letting me know how she made their job easier.

The day itself went off without a hitch, Zeleka and her team had everything covered. Just one example of this was our wedding was in July and as guests were arriving in torrential rain (typical) guests were getting confused as to which entrance to go through and we're picking any just to get out of the rain and Zeleka and her team saw this coming and made an agreement with the venue that my guests were able to use that entrance. I of course had no idea.

I can't thank Zeleka enough for her professionalism, organisation and advice for our wedding. She peace of mind personified.

Thank you Wedding Coordinators!

All our love,
Hannah & Jason


The Wedding Day Coordinators's reply:

Thank you, Hannah & Jason,

It is so nice to hear the impact we have on our couples even before their wedding day has arrived. Wishing you many happy years ahead.

TWC x

+ 5

Photos

Jo Franklin

Married on 26/09/2021

Perfect in every way

About 6 months into planning our wedding we realised a wedding coordinator would be a useful person to have around! Working in PR & events ourselves we know what it takes to pull a team of people together to make things go to plan on the day and we were determined not to slip into "work mode" while trying to enjoy our day. We found Zeleka and her team by a quick search and they looked like they really knew their stuff. Our first call with Zeleka put our minds at ease that this was 100% the person we needed to ensure we could properly relax and focus on the job of getting married! In the run up, Zeleka provided so much helpful guidance and tips on things we'd not even thought of, she recommended brilliant professional suppliers, she accompanied us to walkthroughs and conducted her own research on the size, layout and peculiarities of our venue. The planning is never without its stresses but knowing Zeleka and her team were there ready to jump into action on the day made it all that bit easier. On the day, the team were a delight to have around and absolutely nailed the coordination on the day. We sailed through with zero cares, safe in the knowledge that everything was taken care of. The Wedding Day Coordinators are genuinely one in a million, we're so lucky to have found them and would recommend them a hundred times over to anyone looking for a stress-free day :)

Zaki

Highly Recommended

We recently worked with zeleka and The Wedding Coordinators Team, after a client of ours booked them for there wedding. They were incredibly professional, supportive and efficient throughout the wedding day and the months beforehand. As a photographer, they made everything very easy and stress-free allowing us to do our part without distraction and kept the day perfectly to schedule. Zeleka and team are a pleasure to be around and we will be sure to recommend them to all of our couples going forward!" -

The Wedding Day Coordinators's reply:

Thank you, Zaki, We have to admit you are the first photographer to ever give us a timeline of your day and we thoroughly enjoyed working with you and your entire team. We have already passed your details on to another couple and we look forward to working alongside you again in June x

Katie

Thank you so much

My husband and I decided we would do venue hire and bring in all our own suppliers- how hard can it be we thought!!! Before meeting Zeleka we hadn't even contemplated a wedding coordinator for our day, however, after what I thought was going to be a ten-minute conversation that turned into an hour it was clear we needed 'The Wedding Day Coordinators'. From the first moment speaking to her, Zeleka, was friendly, helpful and informative at no point did I feel she was being pushy and making me feel like we had to book her. Her knowledge is amazing and her passion is second to none. After my initial phone call with Zeleka I had to convince my husband it was a good idea, at first he was sceptical but I arranged for Zeleka to come to our house and by the time she left he was in agreement we needed her. From the moment of booking TWC, it was like having a group of close friends to lean on and made the whole wedding process so much less stressful. Zeleka took over all the paperwork and insurance side of things - which when you do venue hire there is a lot of this. On the day it's self Zeleka and her team was an absolute godsend myself and my husband both agree the day would have been a disaster had it not been for Zeleka. If I could go back and do it again the only thing I would change would be booking Zeleka earlier in the planning process and having her support and advice earlier on. Zeleka we cannot thank you enough we had the best day ever and it was all down to you

The Wedding Day Coordinators's reply:

Lol thank you Katie & Aid! Your wedding was hands down one of the hardest because of all the alcohol we had to transport over a car park which practically turned into an ice skating rink by midnight and the most enjoyable because you are both ABSOLUTE legends. Adrian you will always have a special place in our hearts as the first groom to tell us he would have paid 10x more. Everyone has you to blame for our new pricing lol xxx

Natalia

Just Brilliant

You guys are brilliant! You were able to perfectly capture "us" and our day through various special little details. You made it so stress-free. As the bride, I was able to enjoy the whole day and night... Thank you so much! - Mrs Natalia Middleton

The Wedding Day Coordinators's reply:

Thank you, Natalia, I think your face throughout the day captures perfectly why on-the-day coordination is essential. Smiles like yours say it all. xxx

Magdalena

A breath of fresh air

As a working professional efficiency is really important... You have been like a rush of cool air after exiting a sauna! After planning most of my wedding I had all the pieces to a puzzle which you effortlessly brought together in a way that made my wedding day the complete picture. You enabled us to keep calm, relax and fully enjoy our wedding. Thank you so much." - Magdalena & Anthony

The Wedding Day Coordinators's reply:

Thankyou Maga, not only for your kind words but also for bringing us to Scotland to coordinate your beautiful day. I think we will definitely be incorporating that description into our marketing strategy, lol. Speak soon xxx

Amanda

Blissful

An incredible team of true professionals... We're so grateful that even after finding you at the 11th hour, you managed to pull it together and realise our blissful & wonderful day. Unforgettable. From both our hearts to you... Thank you x" Angela & James Owusu

The Wedding Day Coordinators's reply:

Thank you, Angela & James, unsure why your showing as Amanda lol a very strange autocorrect on your end I suspect. Receiving a call from you whilst in Barcelona for another wedding was definitely a highlight. Happy we could help to restore confidence and order to your day. Was a wedding day highlight to see the looks on your faces as your celebrity guest sang to you. Hands down the best kept surprise to date xxx

L&M

Thank you

I can not put into words how much having you with us on our wedding day has meant. After organising every detail (or so I thought) you came along and helped me to get back in the seat of "bride" adding to our day in ways I never imagined possible…

The Wedding Day Coordinators's reply:

THANKYOU! For trusting us with your day. Officially our first wedding couple and one we shall always remember fondly. Watching your marriage blossom and your family grow has been a highlight xxx

A

5 stars!

You guys are brilliant! You were able to perfectly capture "us" and our day through various special little details. You made it so stress-free. As the bride, I was able to enjoy the whole day and night... Thank you so much!" - Mrs Natalia Middleton *5 stars as per google review
Deals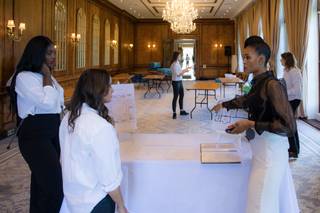 Starting at £748.00

A set-up only fee for wedding planning couples who require support setting up their wedding ceremony OR wedding reception venue.

Available weekdays only Mon-Thur only. April - October inclusive of weekends November - March

This includes 6 hours of wedding set-up coordination, 2 hours of logistical planning and up to 4 hours onsite. You can purchase additional hours for more complex wedding day set-ups.