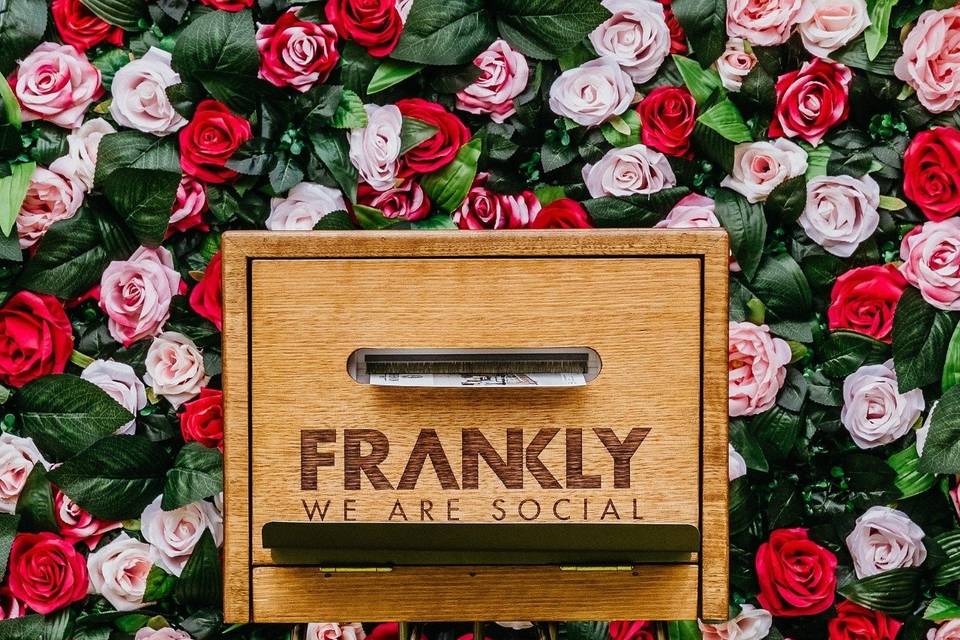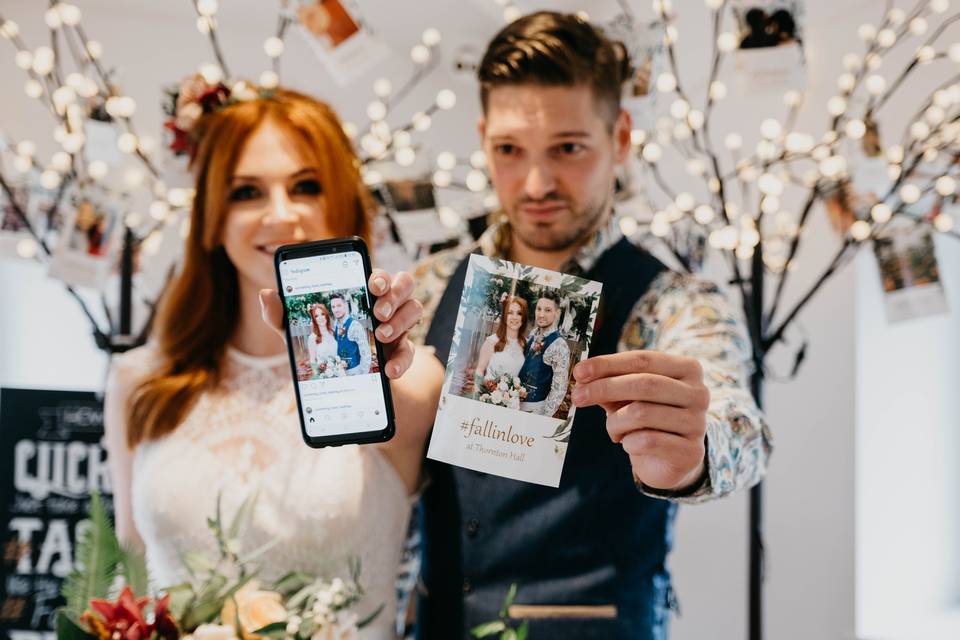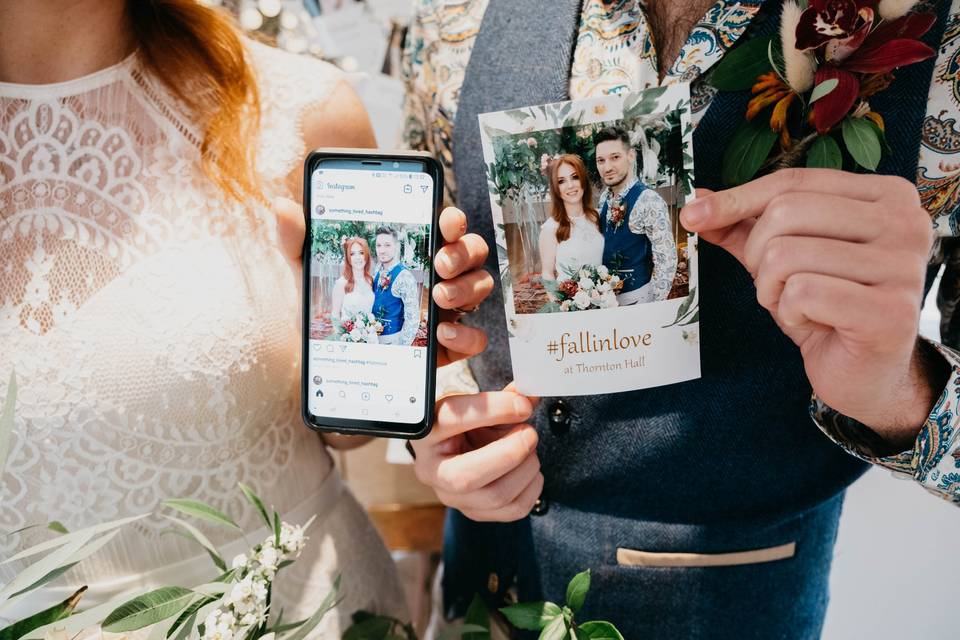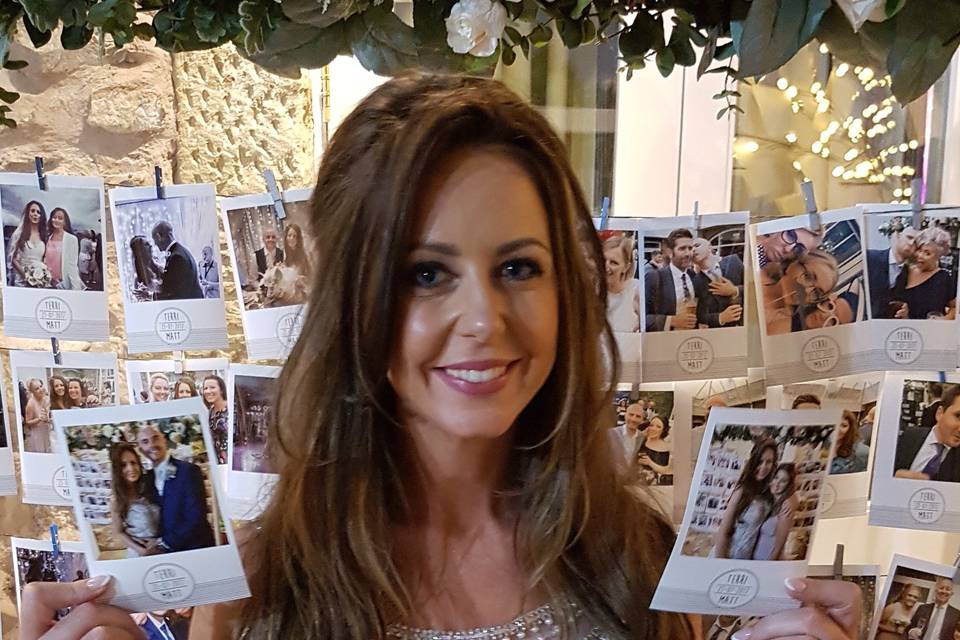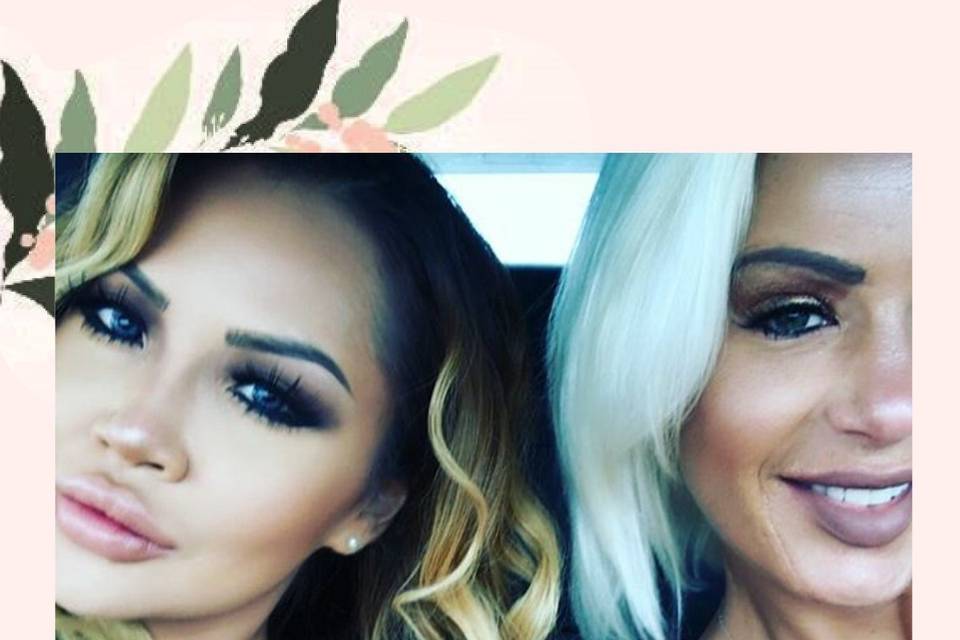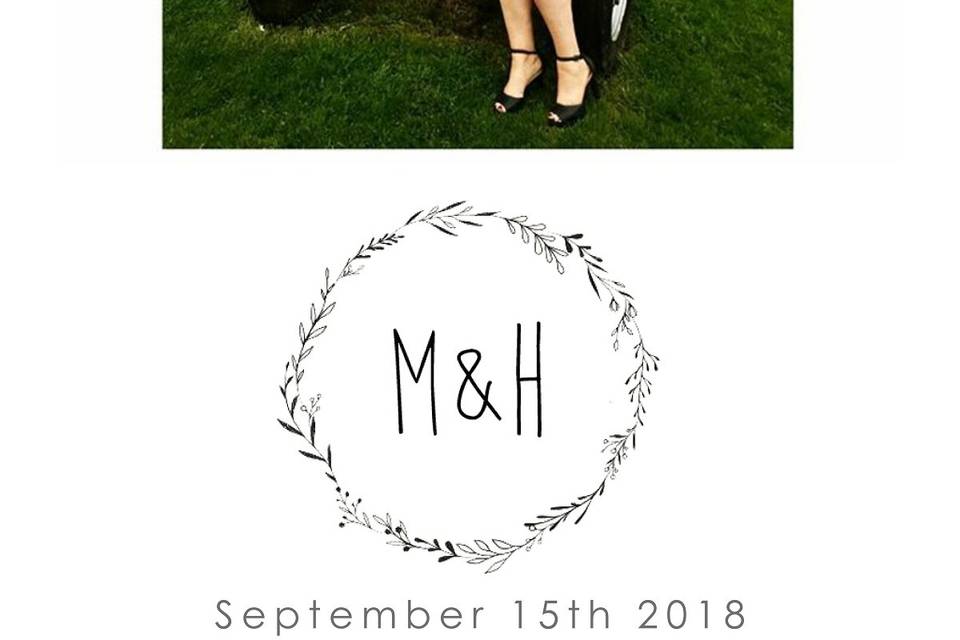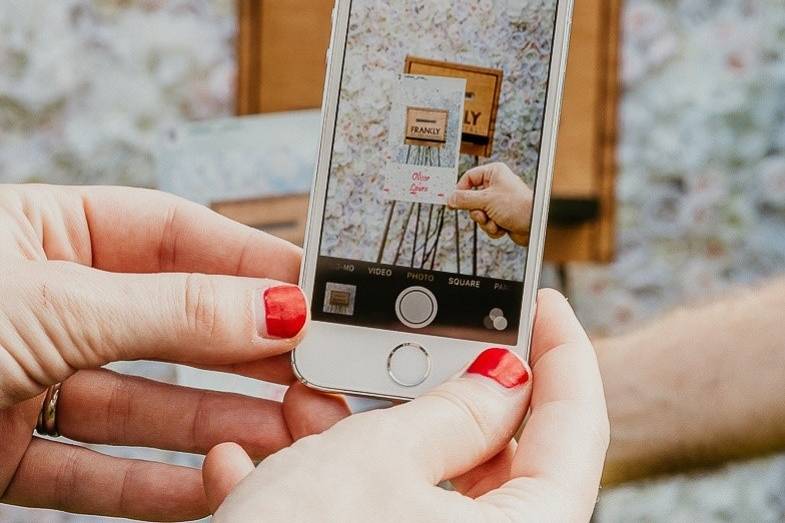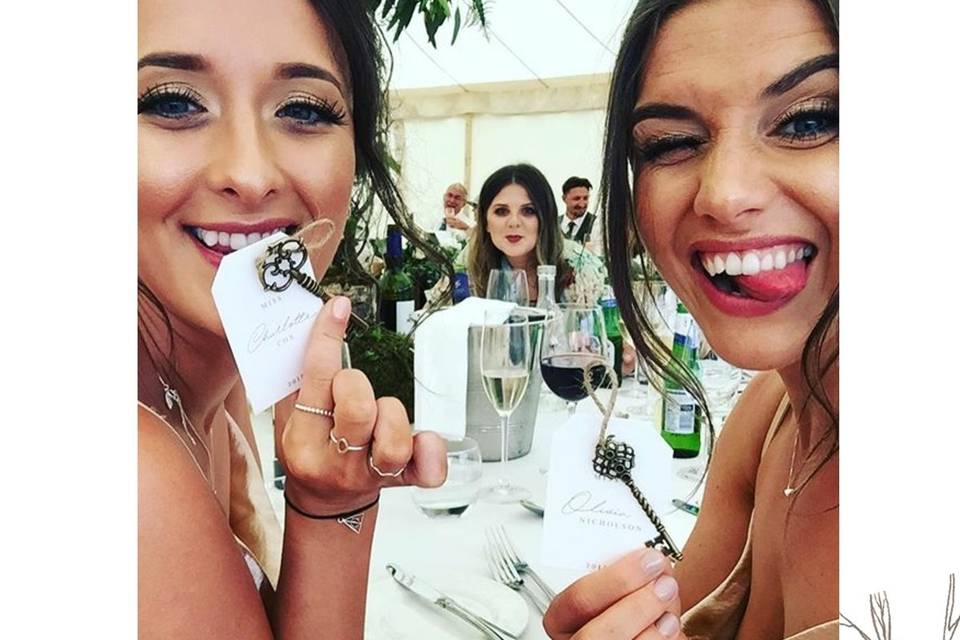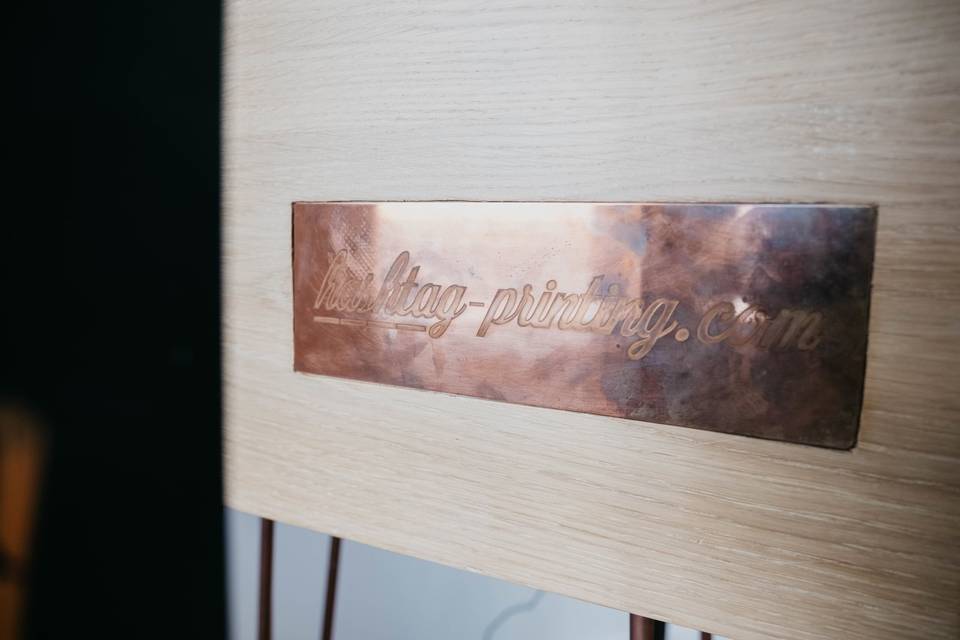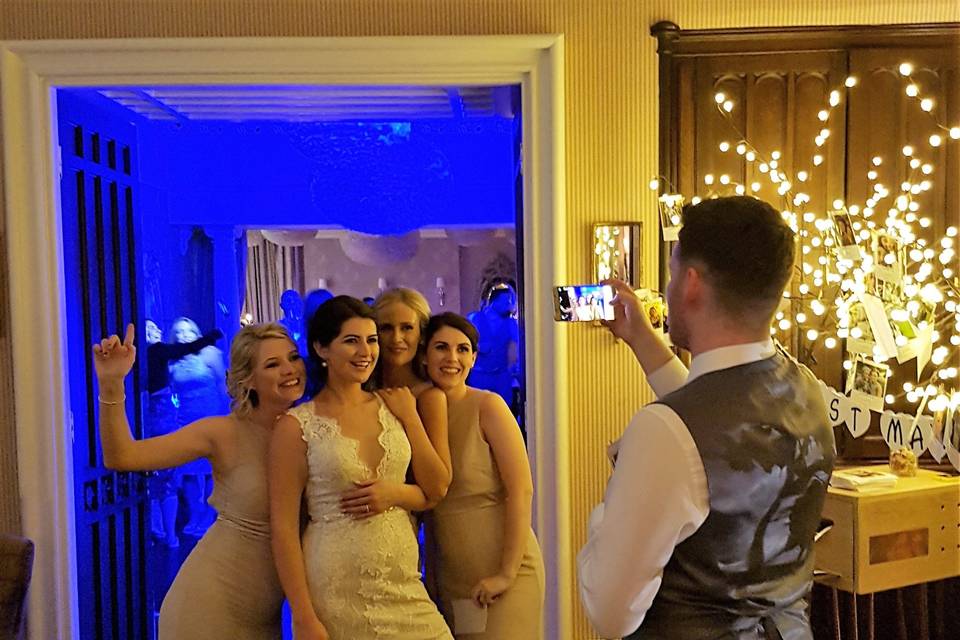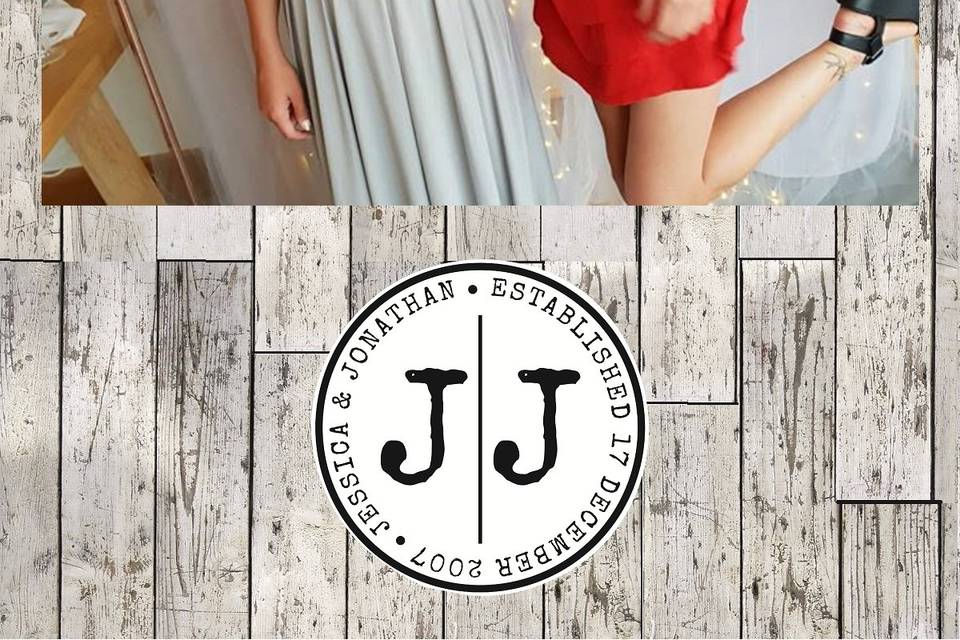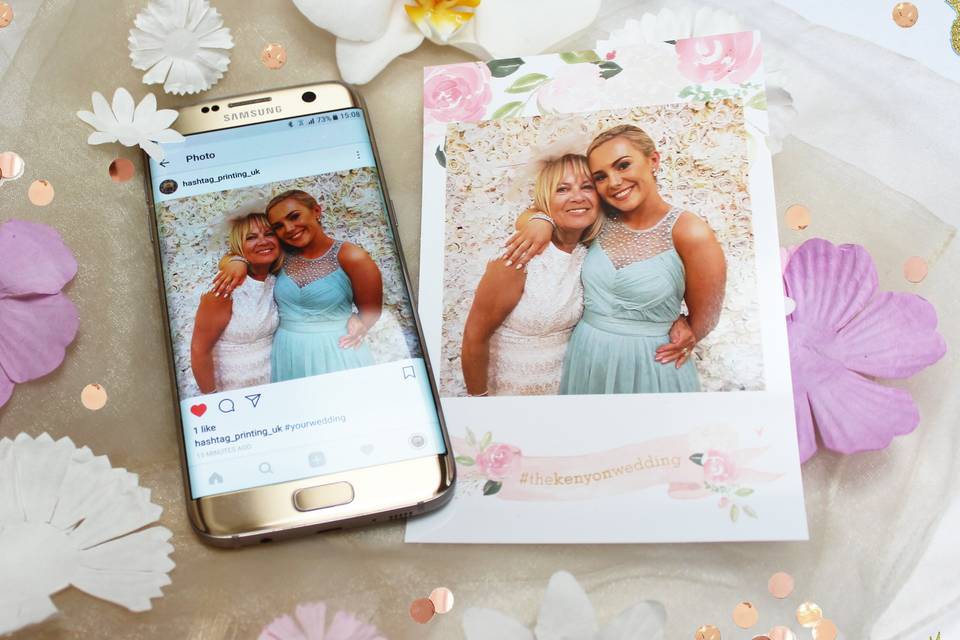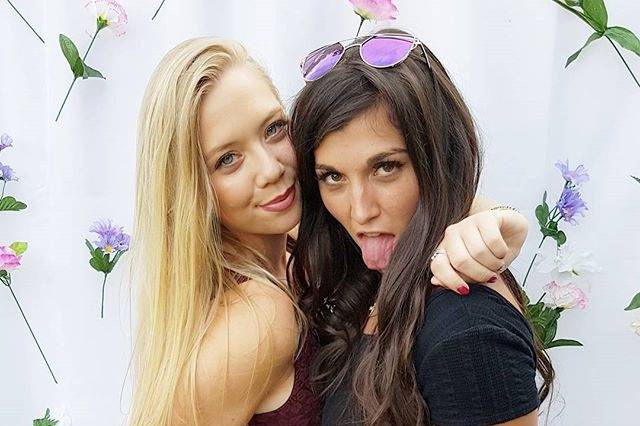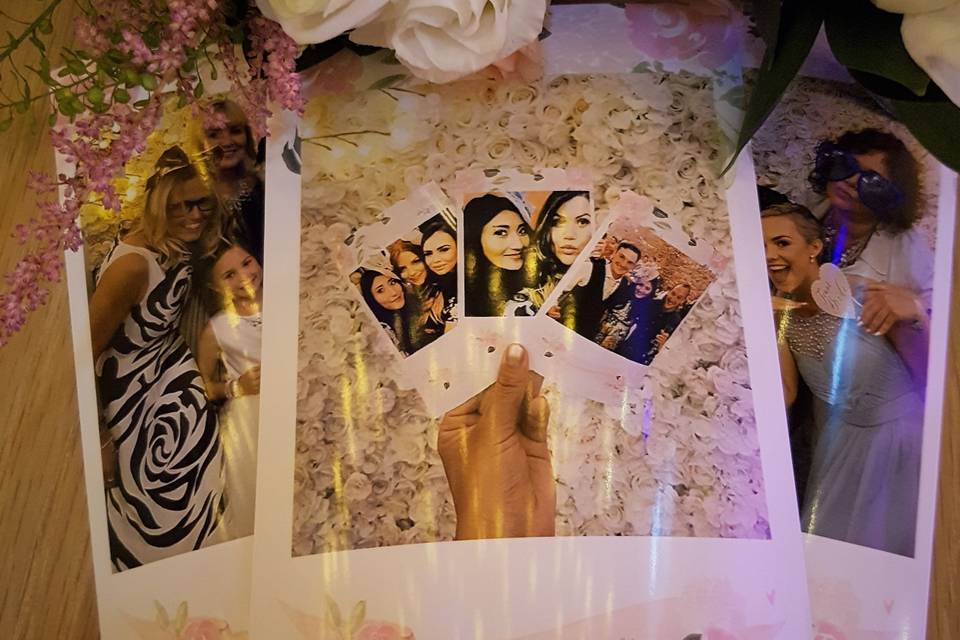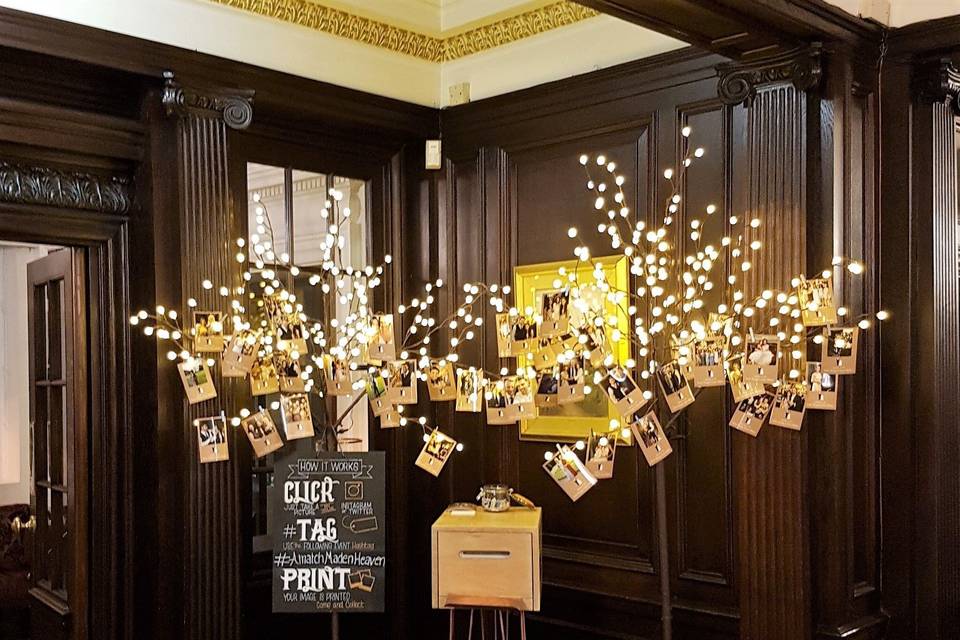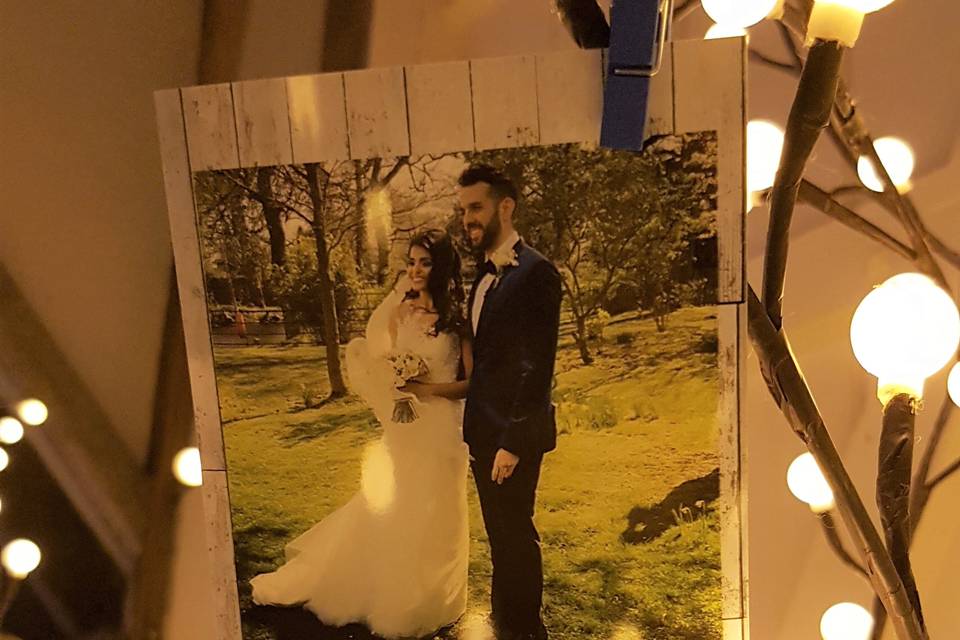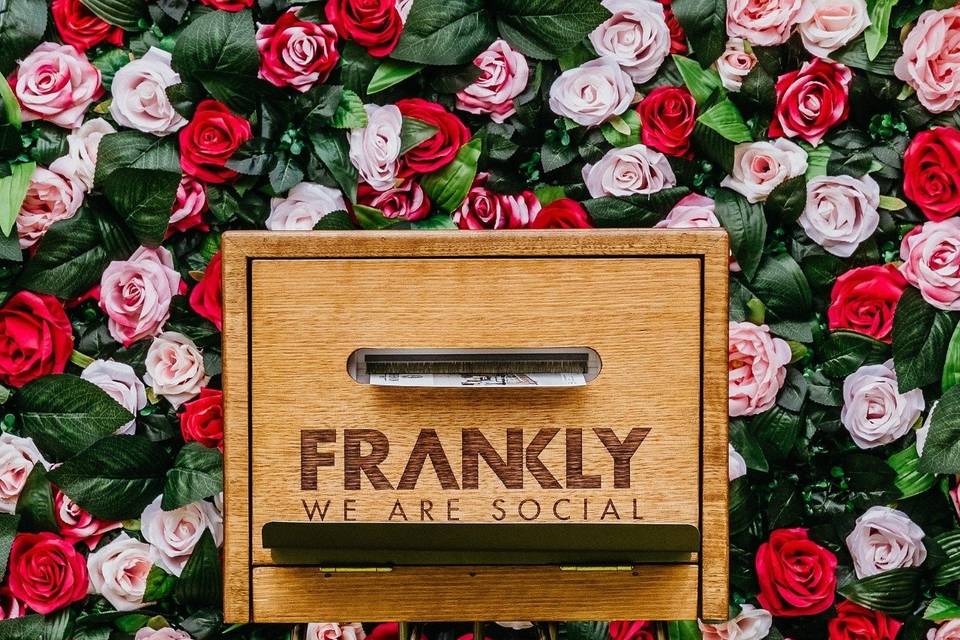 About
Hashtag Printing is a wedding entertainment and imagery company based in West Yorkshire, England. A dedicated team is on hand to produce visual mementoes of a couple's wedding. Your guests will no doubt take myriad photos of spontaneous moments and joyful highlights throughout your special day. They can upload their favourites to Instagram or Twitter and Hashtag Printing will transform them into printed keepsakes before the day's celebrations are over.
Services Offered
Hashtag Printing provides double-printing services, so guests can print their photos and leave a copy for the happy newlyweds, too. The compact and stylish printer is ideal for intimate gatherings and blends into the background at sophisticated soirées. You can customise the printing design to match your theme and colour scheme. On-site attendants are on hand to assist guests. Images can be displayed as storyboards or on elegant light-up trees. As well as providing physical copies, your entire wedding party can share images online using a personalised hashtag and they will receive digital files also. So, to-be-weds and their loved ones can leave with precious keepsakes and memories that will last a lifetime. Other products and services offered by this company include:
Unlimited prints
Custom quotes
Social media integration
Company-supplied WiFi for printing purposes
Highlights
Served in
Amalfi Coast, Bologna, Capri, Florence, Lake Como, Lake Garda, Lake Maggiore, Puglia, Rome, Sicily, Sorrento, Tuscany, Venice and West Yorkshire
Frequently Asked Questions
Services:
Booth Attendant
Digital Copies
Instant Prints
Live Social Media Sharing
Recommended by 100% of couples
Quality of the Service

Rating 5 out of 5

Response time

Rating 5 out of 5

Professionalism

Rating 5 out of 5

Value for Money

Rating 5 out of 5

Flexibility

Rating 5 out of 5
Tony W.

Married on 30/07/2020

A fantastic experience

I can't thank Gavin enough for his services at our wedding. He was set up indoors and with most guests outside enjoying the sun he could have very easily just printed the odd photo here and there and then left, but he was really proactive in going and taking photos and uploading them himself and although we were a little too carried away on the day to fully appreciate it, we were really grateful for it when we came to see all the photos and entries in the guestbook!

Jenny

Very happy with the service.

We were very happy with the service and both us and our guest loved the photos! Your communication made the organisation very easy. Thank you again!

Megan

So impressed with the service.

We hired the Hashtag printer for our wedding and we were so impressed with the service. From the moment we first booked, to the design of the frames and to the set up and delivery on the night – everything was simple but professional. The quality of the prints were fantastic and so many of our guests commented on how brilliant the printer was and how helpful Gavin was at ensuring everyone could get their pictures printed. I would highly recommend the Hashtag printer to anyone. Thank you to all involved for making our wedding evening great fun!

James

Hashtag Printing were absolutely brilliant.

Hashtag Printing were absolutely brilliant at our wedding. They couldn't have been more proactive in sourcing good photo opportunities, uploading and then printing them for our guests. Our official photography was wonderful but often it is those more informal moments that capture what a wedding is really like. Our venue was in the middle of the countryside, meaning signal at times was a little hit and miss; this didn't stop Jacob and Stacey who went out of their way to find areas of strong signal to continue their work. Thank you so much!

Olivia

Hashtag printing were amazing

Hashtag printing were amazing...one of the highlights of the wedding! Everyone got involved from young to old and were snapping away amazed that the images printed out straight away. Would recommend to anyone and would definitely use you again at any other functions. 10 out of 10!!! Thank you so much for everything.

Sheryl

Amazing

When planning our wedding we decided early on we didn't want a photobooth however when we saw hashtag printing it was perfect for us. Getting booked and the artwork done was so easy and they took our ideas and made it come to life. On the night the team was so amazing not only printing out the pictures our guests posted but taking them for us so more guests got to enjoy the prints. We can thanks Gavin and the team enough for making it special for us.

Mr

Truly fantastic

Truly fantastic and very professional throughout. Gavin was brilliant and the whole concept was greatly enjoyed by all the guests. The fairylit tree looked great and it was brilliant that even the guests who weren't so savvy with a hashtag were able to enjoy the photographs as Gavin took many pictures of our guests. So glad we met him at the wedding fair at ice Sheffield last year. Could not recommend highly enough!

Louise

Our guests loved it

We booked Hashtag Printing a long time before our wedding after seeing them at a local wedding fair and by the time it came round, we wondered how well it would go down with our guests - it was definitely worth it! Our guests loved it, it was great seeing them walk away with a photo and amazing that we got a copy of each one too! Our guests thought it was really easy to use and for anyone who wasn't sure or didn't use social media, Jacob & Stacey did an amazing job helping and ensuring that everyone could get the photo they wanted - numerous guests told us how friendly and helpful they were! The trees looked great as part of our decorations and the whole thing really gave the personal touch to our evening. We would not hesitate to recommend Hashtag Printing and would definitely use them again!

Charlotte

Thank you for making the day special!

Hashtag printing have been great! Friendly and helped a lot with setting up the photo booth. We got our own art work which was personalised and so pretty! We were very impressed with the set up, we have multiple prints of each photo and could request further copies. Most of the photos taken were by Gavin, greatly done and looked brilliant! We provided our own props and large picture frame which was so much fun! We now have some great fun wedding memories from it! They also sent digital copies of all the photos so we have send them to everyone in them! We couldn't recommend them enough!

We can't thank you enough for making the day special!

Victoria

Absolutely amazing!

We booked Hashtag Printers for our wedding in July. We were looking for something a bit different to the usual photo booths. An advantage with Hashtag also is that you can capture pics from a guests perspective of the whole day! The artwork provided by Katie was fab, and communication with Gavin really good. Our guests really enjoyed it and the pics we received were absolutely amazing! The girls on the night were really polite and helpful. Would definitely recommend!

Kelly-Marie

You wont regret it

Hashtag printing was something that I always wanted after seeing it online. I thought that it was a bit more modern than a photo booth and the fact that everyone could take away personalised pictures as a keep sake was so lovely. Even my mum and elder relatives got some beautiful photos as Gavin was on hand to take pictures for everyone. We booked Hashtag printing relatively late (the last few days before the wedding) as I had to twist my Fiance's arm to spend more money but it was totally worth it. Gavin and the team were so accommodating and understanding that weddings are expensive. But I'm so glad as we got some fantastic pictures in our guest book and all of our guests got pictures to keep. The designer at Hashtag printing was also amazing and designed a layout to match our invites! Everyone at our wedding loved the idea and it meant that lots of people were hash tagging lovely photos of themselves which they could keep as well as us. A personal thank you to Gavin who got right involved with all my friends when they didn't have data/Wifi and took photos for them- he was so personal and fun, exactly the type of person you want to be around on your wedding day! So sad it's all over now and wish we could do it again! If you're in doubt, just go with it-you won't regret it!

Hannah

Everyone absolutely loved the idea

Thank you so much to Gavin and the team behind Hashtag Printing! What a fun and exciting addition to our evening do!

We love the fun of a photo booth but we weren't keen on having such a large imposition in our open plan venue. So when I came across Hashtag Printing on Hitched.com, it sounded like the answer to our problem! My fiancé at the time was a little sceptical given that you needed use of Instagram and he was concerned whether this would mean that the older generation would be left out. But he couldn't have been more wrong! It was a lovely way for the younger ones to capture photos with the older guests and Gavin was there on hand for anyone without access to Instagram. We now have an album full of gorgeous polaroids of every single one of our guests. Everyone absolutely loved the idea, a few even said they were going to steal the idea for their own wedding!

The design on our frames matched our wedding stationery perfectly and made lovely mementos for the guests to take home with them. Plus we got to take a copy too for our own album!

Gavin arrived for 7pm which coincided with the photographer and videographer leaving so having these photos printed was a fun way to capture those hilarious drunken moments otherwise forgotten!

I would recommend Hashtag Printing to anyone! The team were such a great help and Gavin arrived on the day prompt, professional and full of energy. Gavin even had the great idea to reposition our floral archway from the ceremony to set up a stunning photo prop corner in the main room. We honestly couldn't have been happier and sincerely thank you for being such a great addition to our special day.

Jen

An amazing service

We just wanted to say a massive thank you to Gavin and Hashtag printing. We bumped into Gavin and his display at a wedding fair, after spending months trying to work out how to do a polaroid guestbook, without hassle or expense. Cue hashtag print. An amazing service where guests can either have photos taken, or take them themselves and they print off as a polaroid, with a design to match your wedding theme. They can then write a message on if they choose to. Neither the guests or me had heard of anything like it and were really impressed! Such an individual service and product. The display Gavin sets up to display them really added to our décor and you even get your own hashtag! Gavin worked really hard all night providing this service and helping the guests. He was polite, upbeat and easy to work with! Highly recommend this reliable and unique service. Thanks again Gavin

Amber

A brilliant addition to any wedding

I honestly couldn't recommend Hashtag Printing enough. I wanted to have some kind of photo booth or photography at my wedding that could be branded and that guests could take away with them as a memento of the day. Unfortunately, where we were having our wedding reception there wasn't enough room. That's when I came across Hashtag Printing. What a great product! It is small enough to fit in the corner of the room and as everyone has a camera in their phone and uses Instagram, it meant that everybody could get involved, rather than queuing to use a photo booth. It also meant that we could have pictures of the day from the perspective of our guests, which was brilliant. What made it even better was the light up tree comes with it, which became a beautiful feature with pictures of our guests hung from it. The guys at Hashtag Printing were so helpful, from sorting out artwork and logistics to helping people without smartphones or Instagram on the day. It is a brilliant addition to any wedding or event and great value for money!

Jen

I couldn't recommend this enough

We wanted something different to the usual photo booth at our wedding and we found it with this. The pictures thrilled our guests who loved having a memory to take home, and we have many memories captured from our wedding. The service was excellent from the start and we loved the set up with the light-up trees. I couldn't recommend this enough. Thank you Gavin!