Jam Hot
Stratford Upon Avon, Warwickshire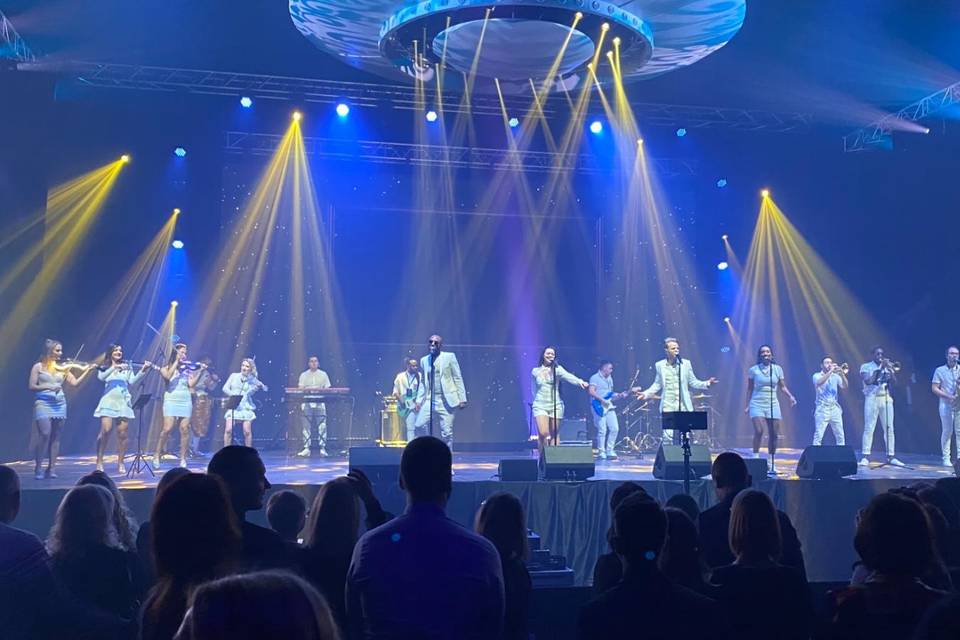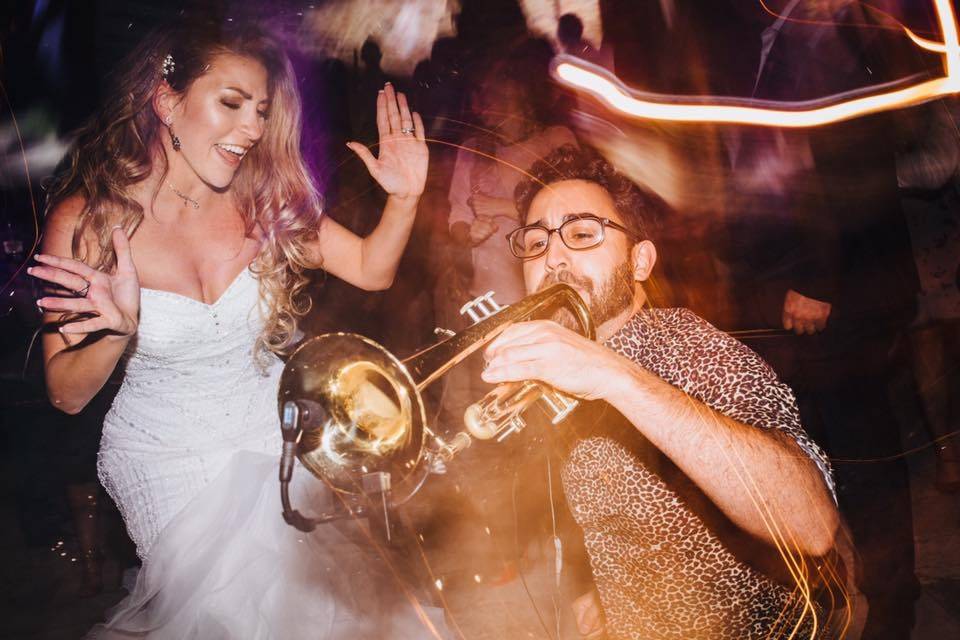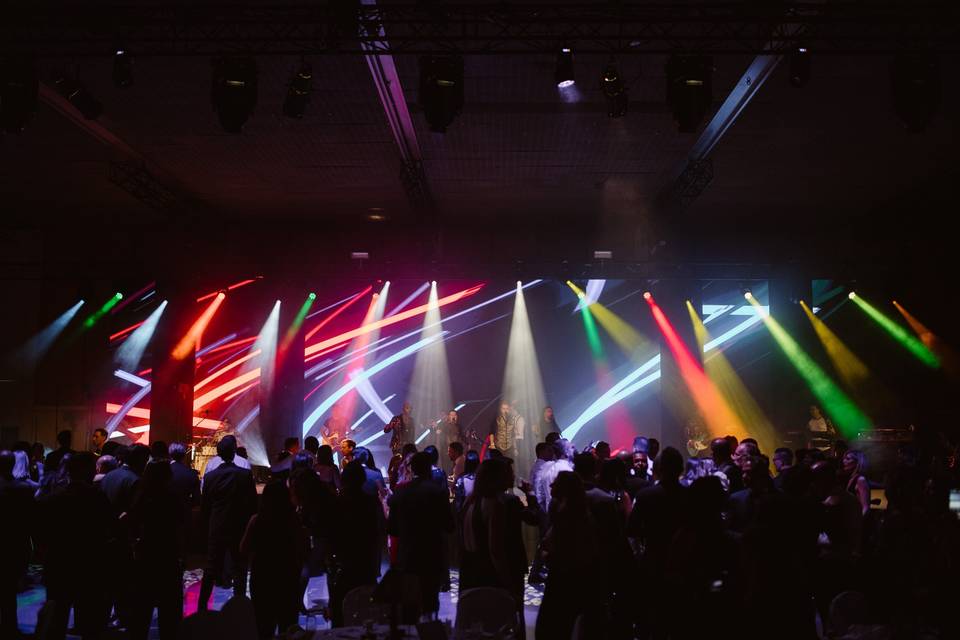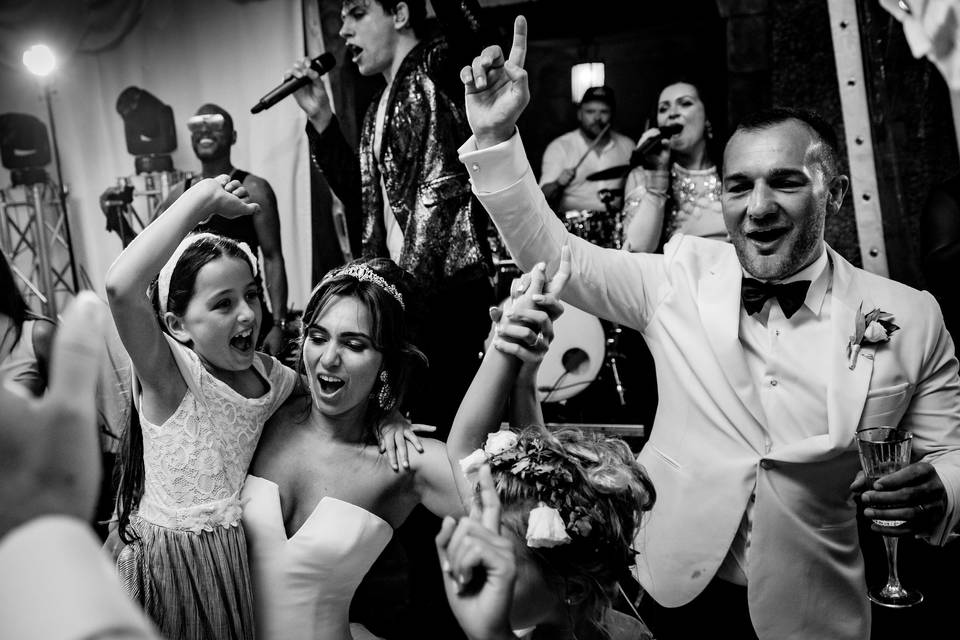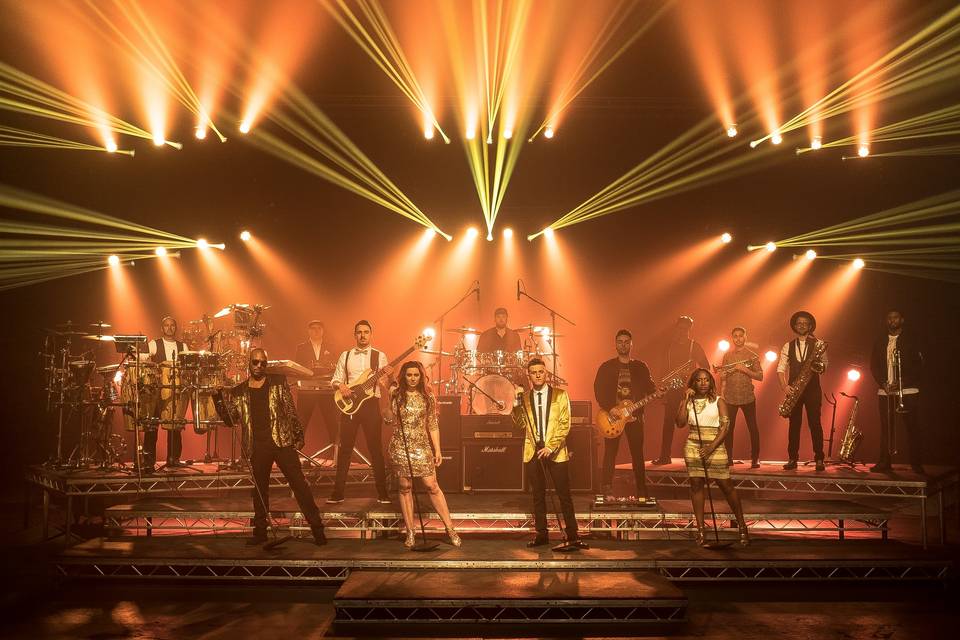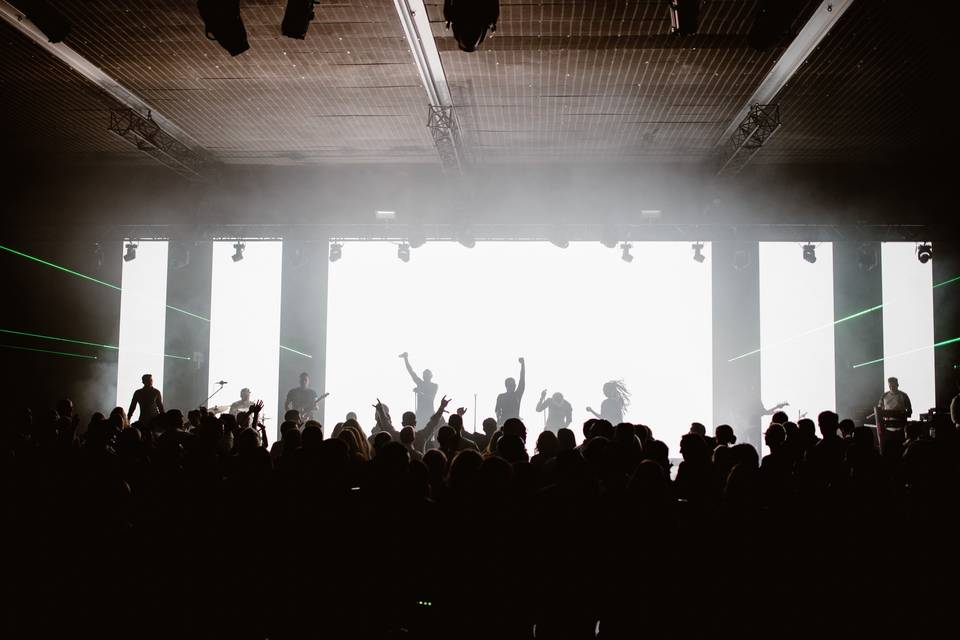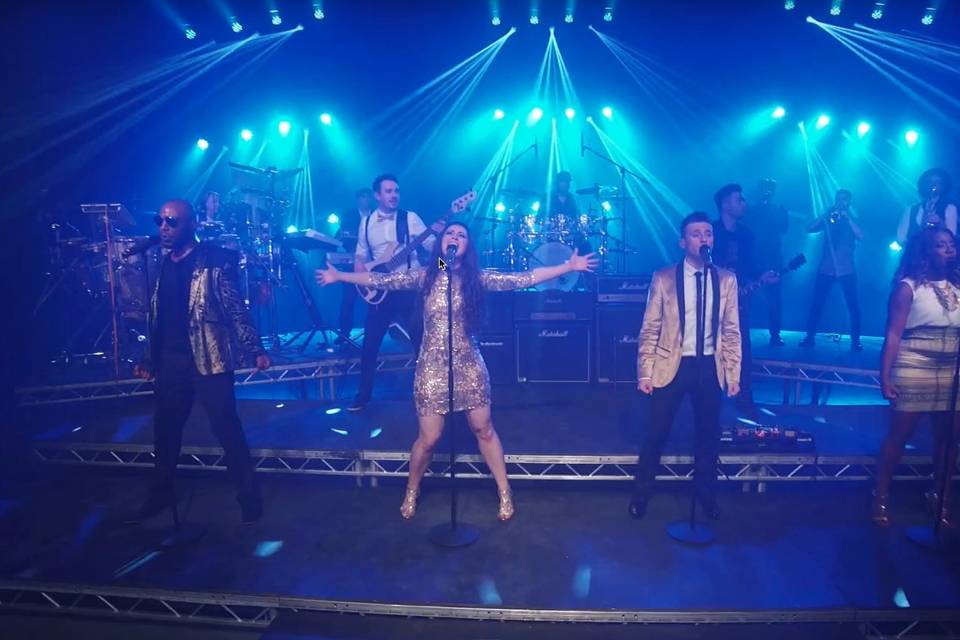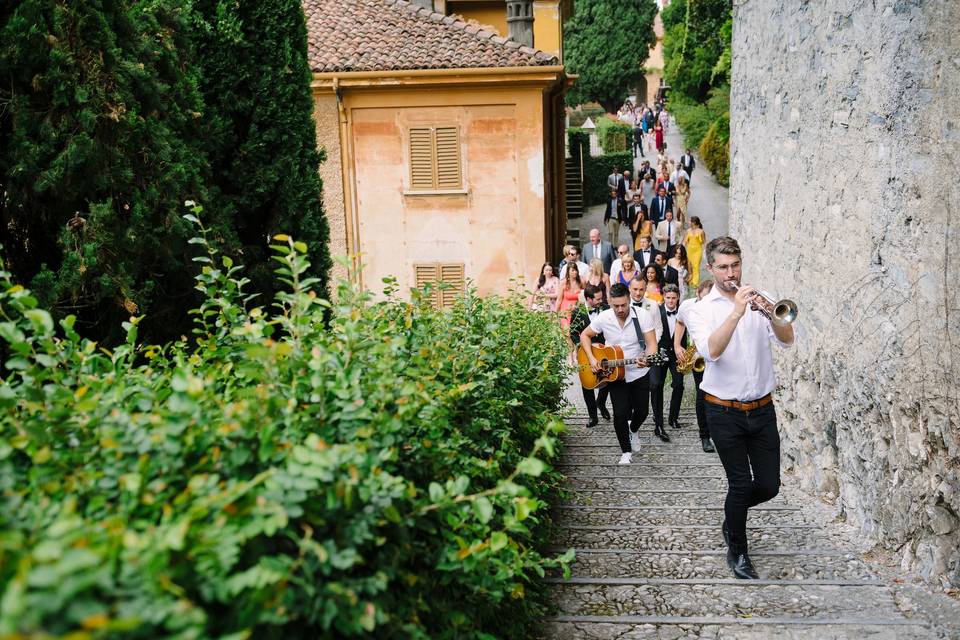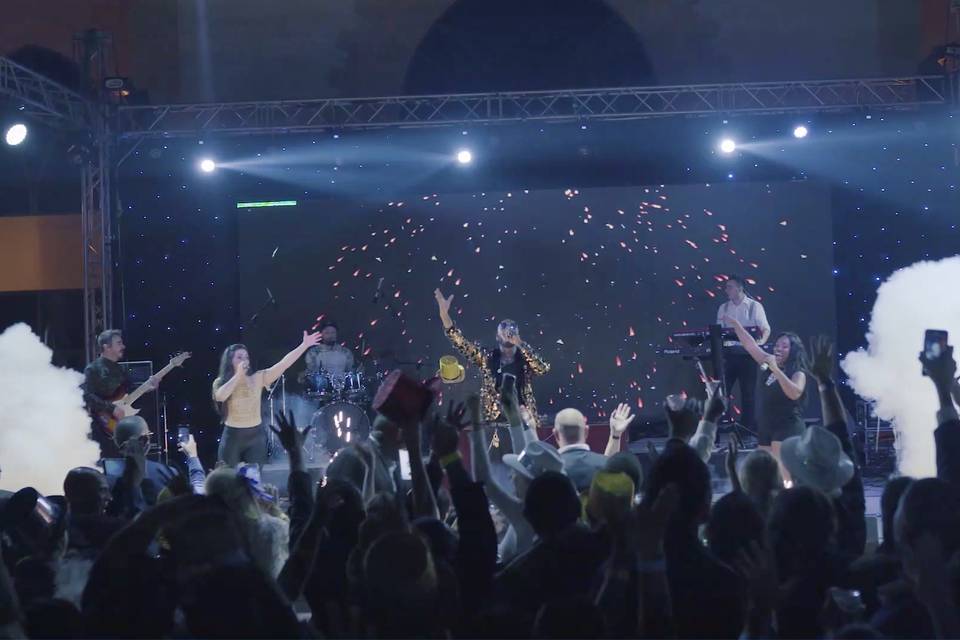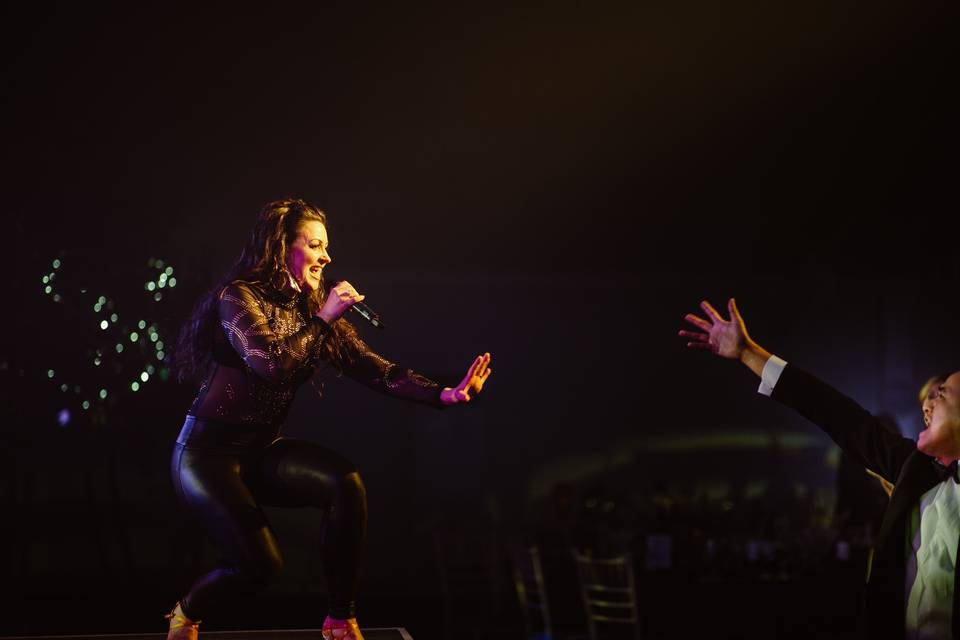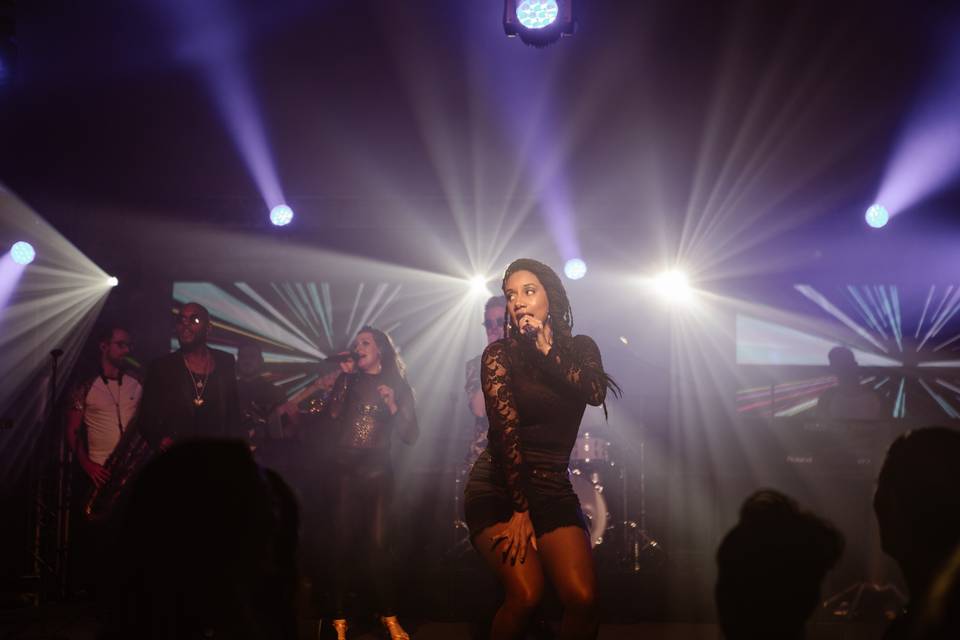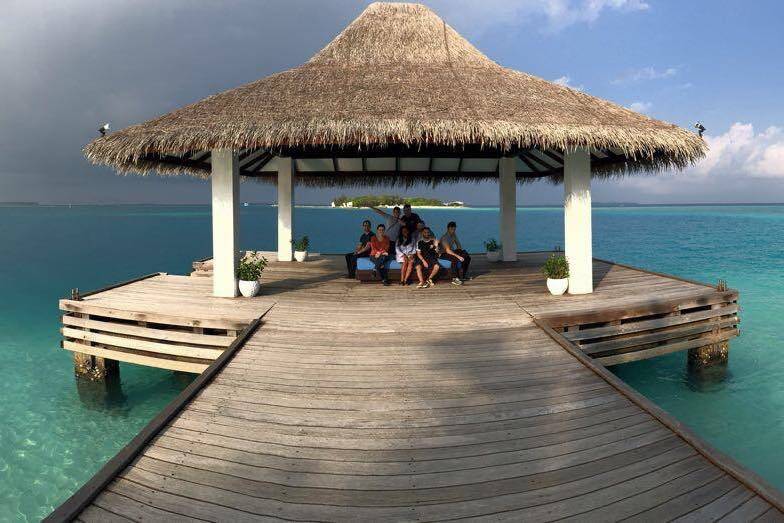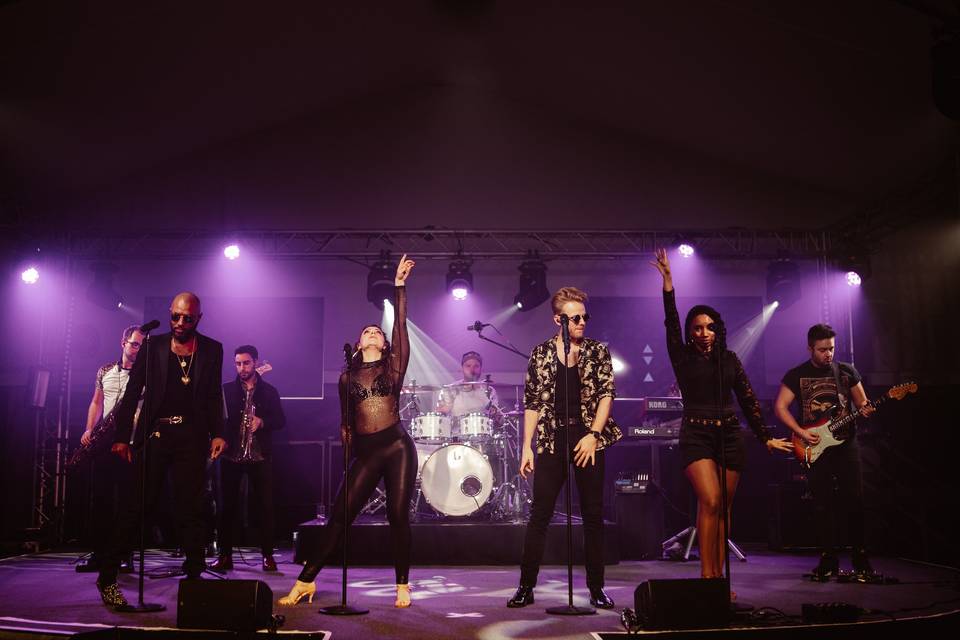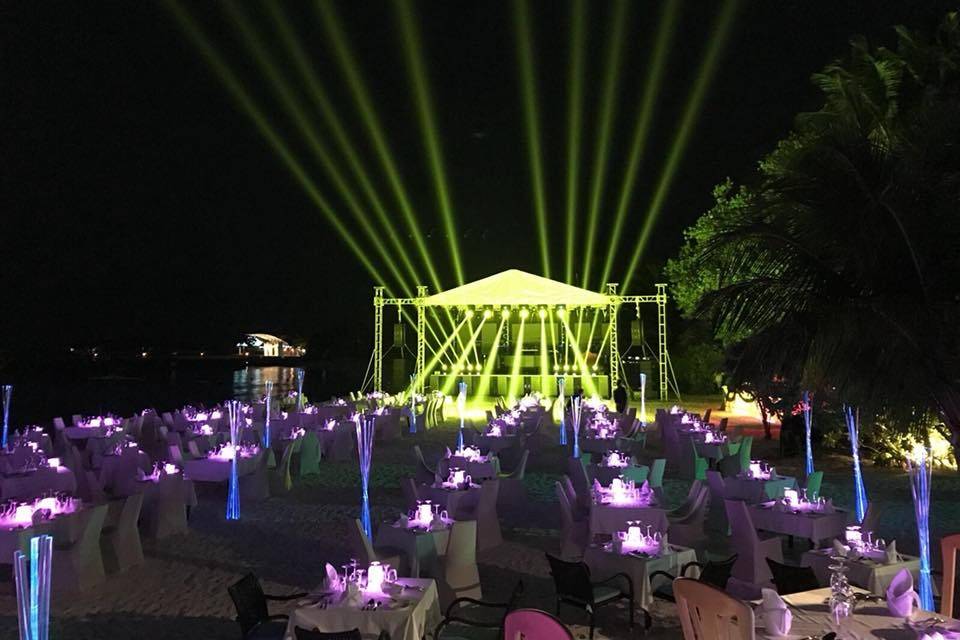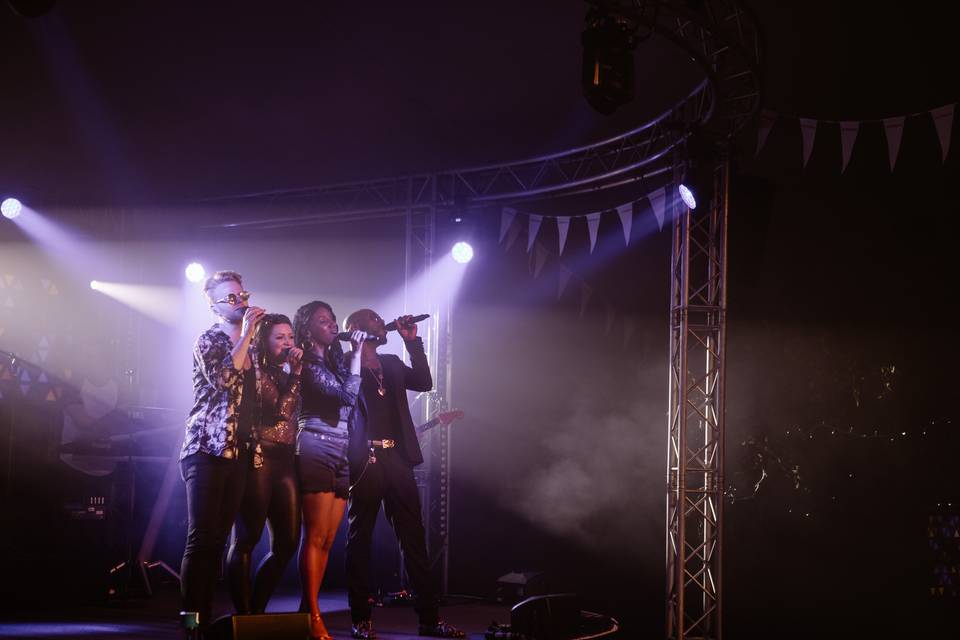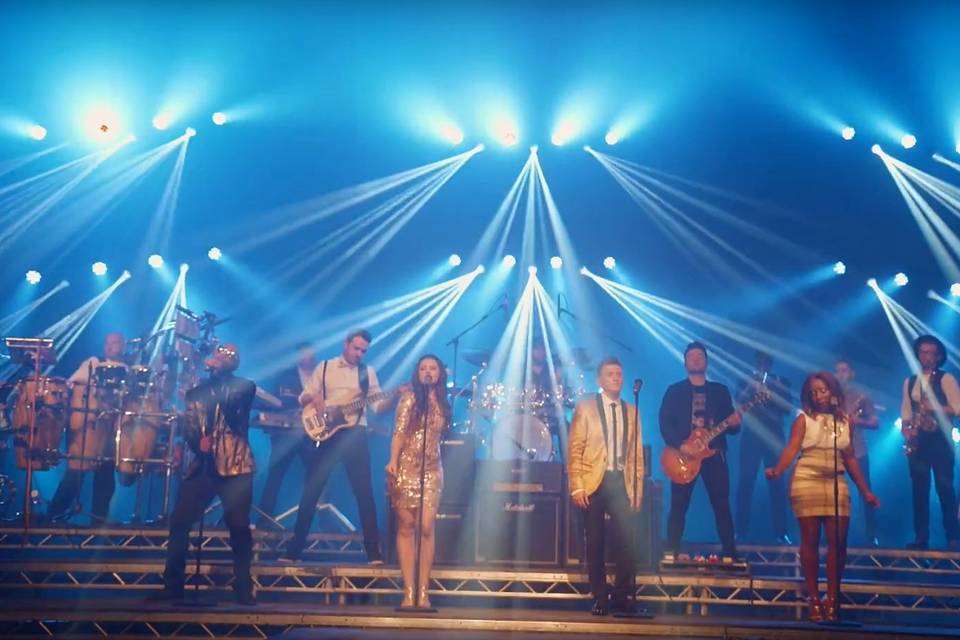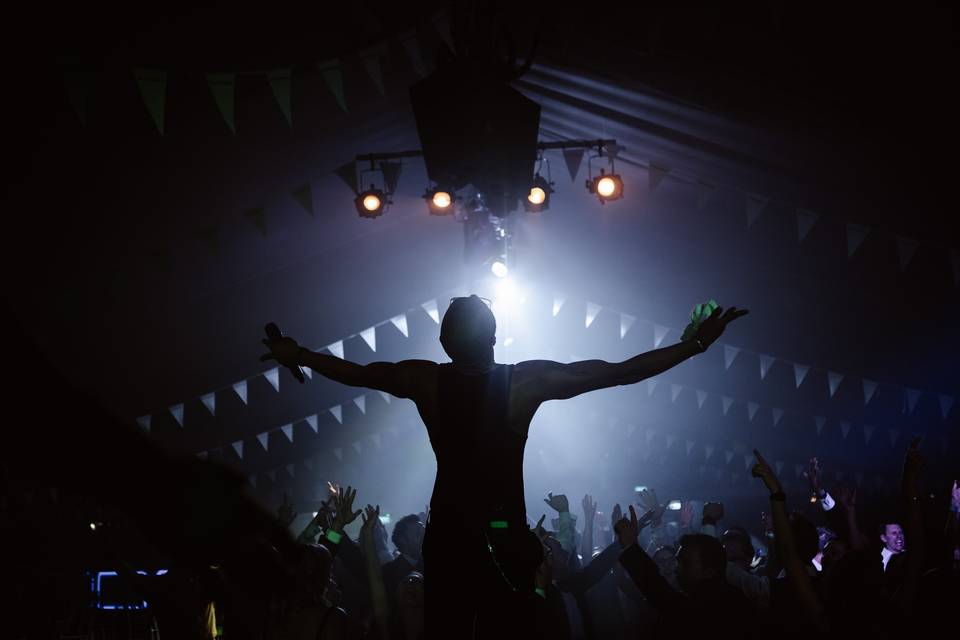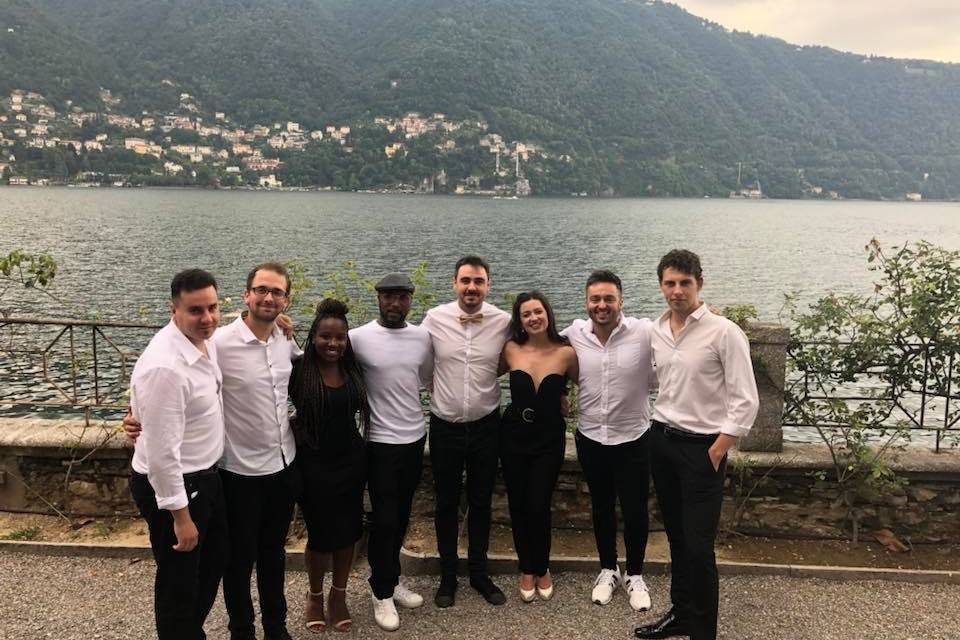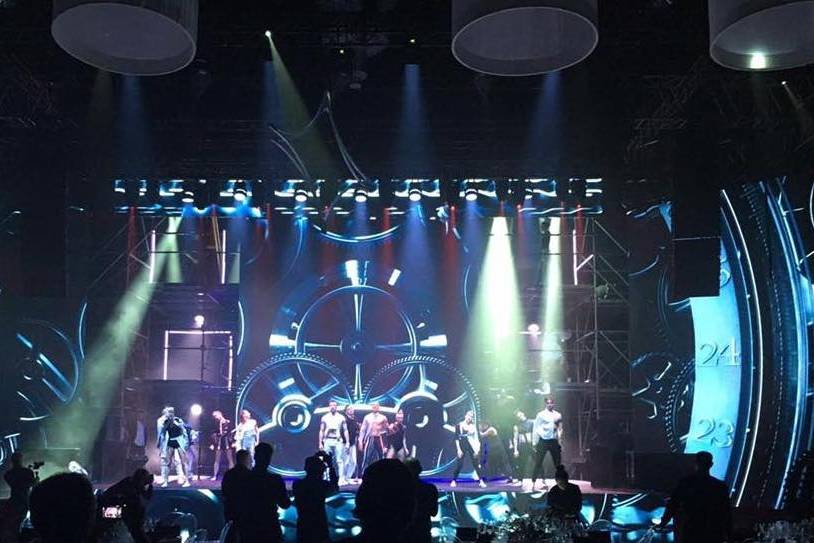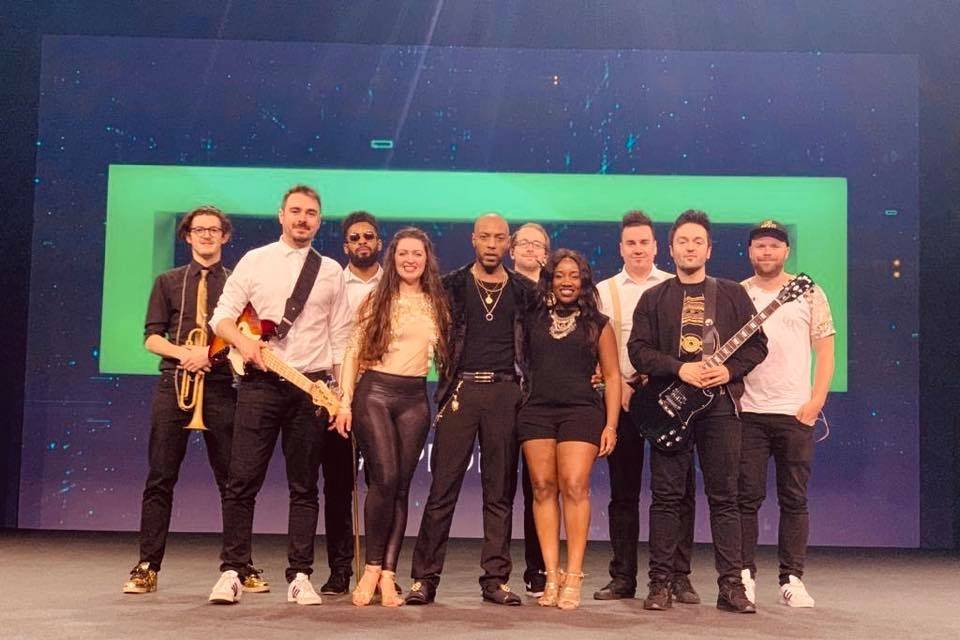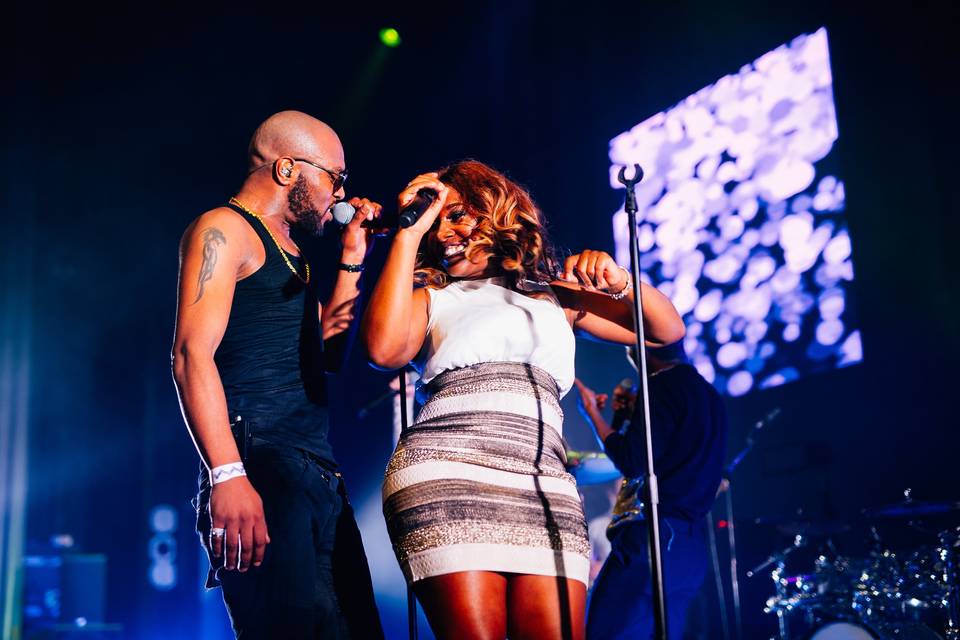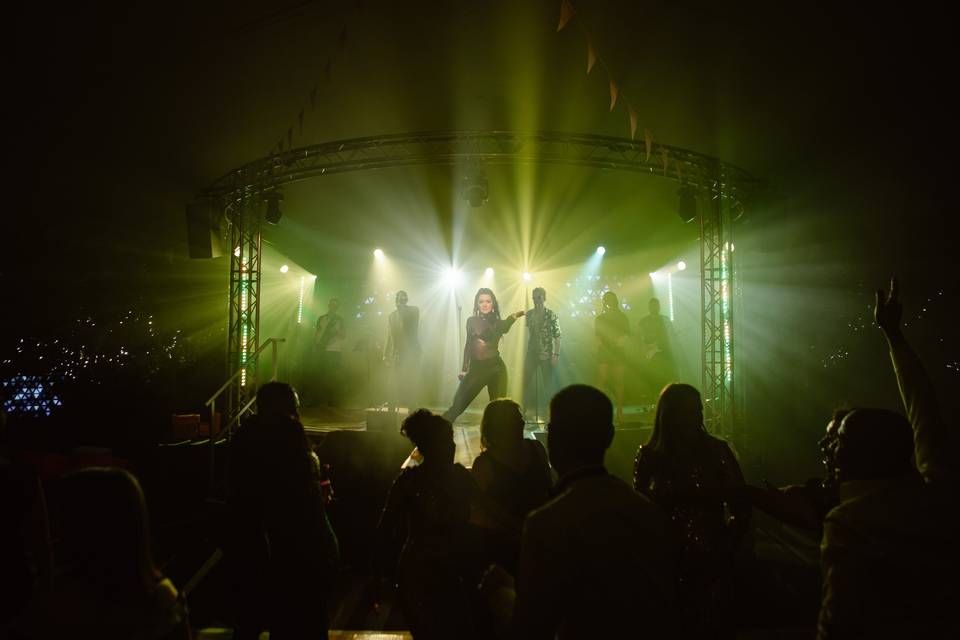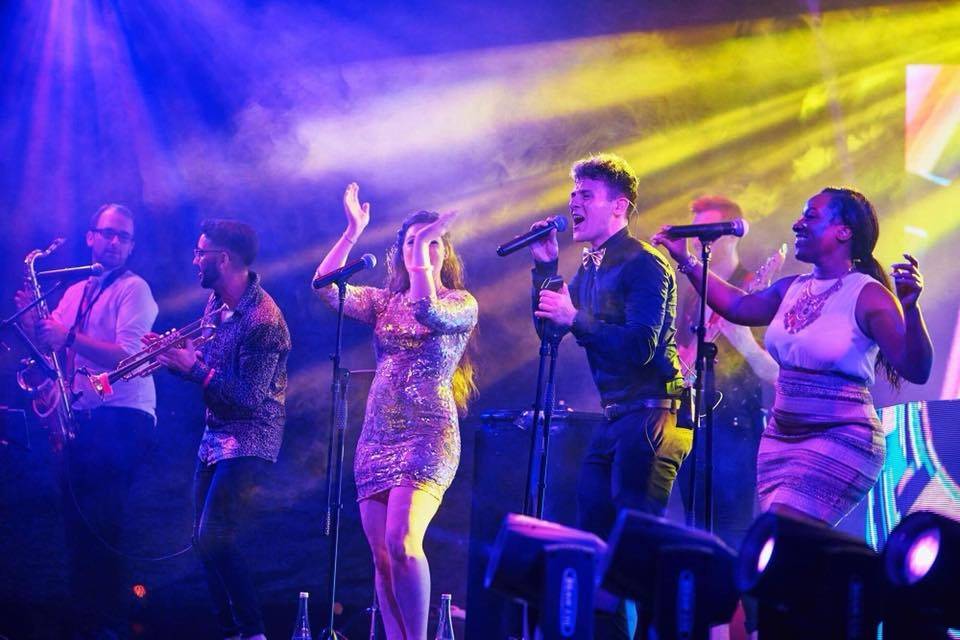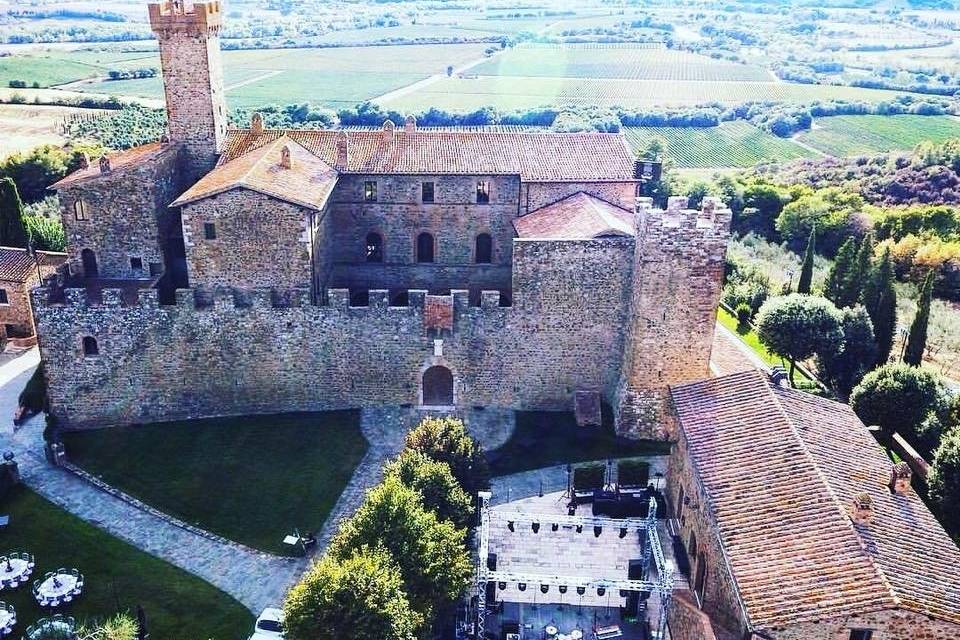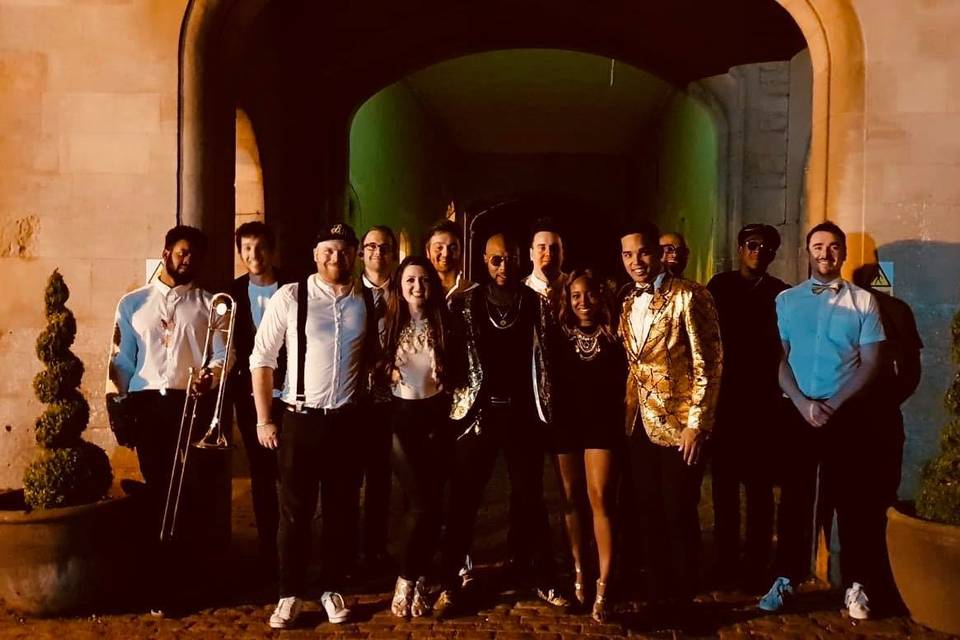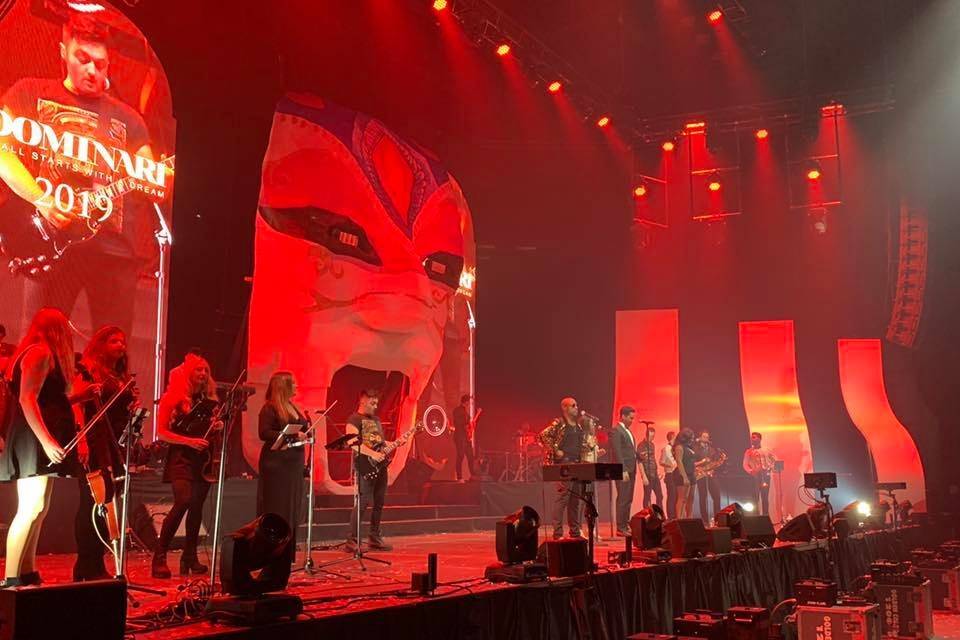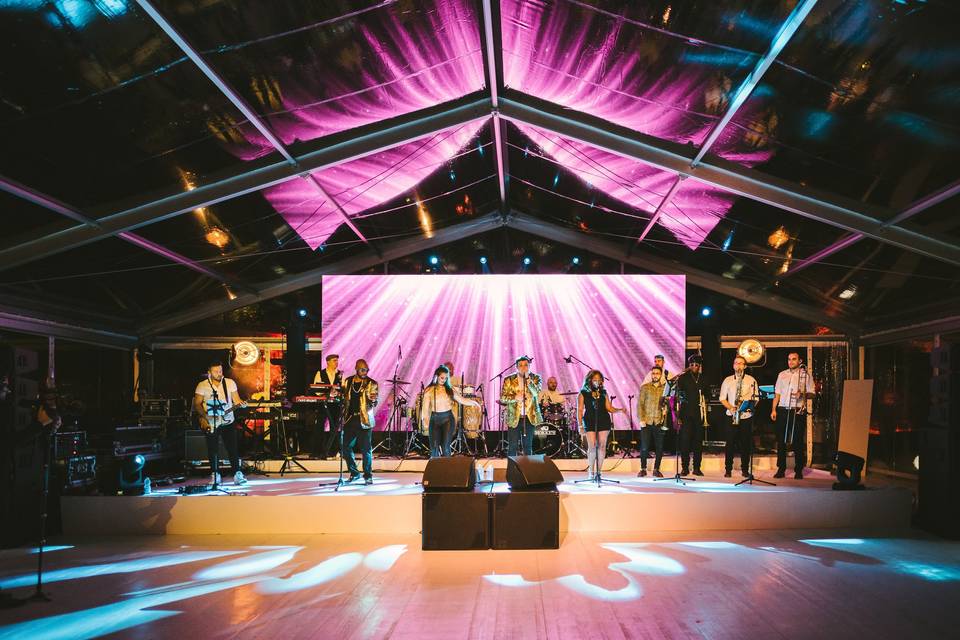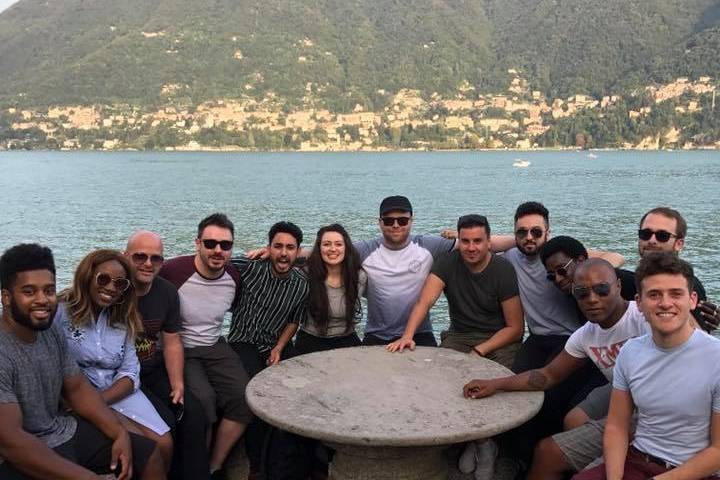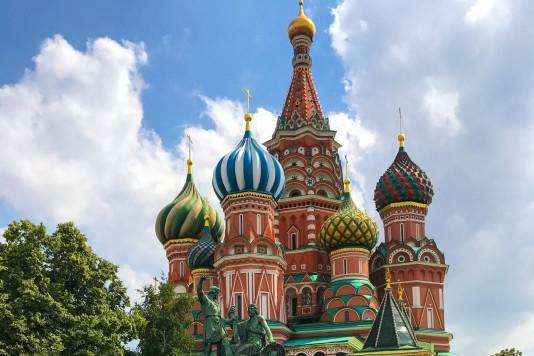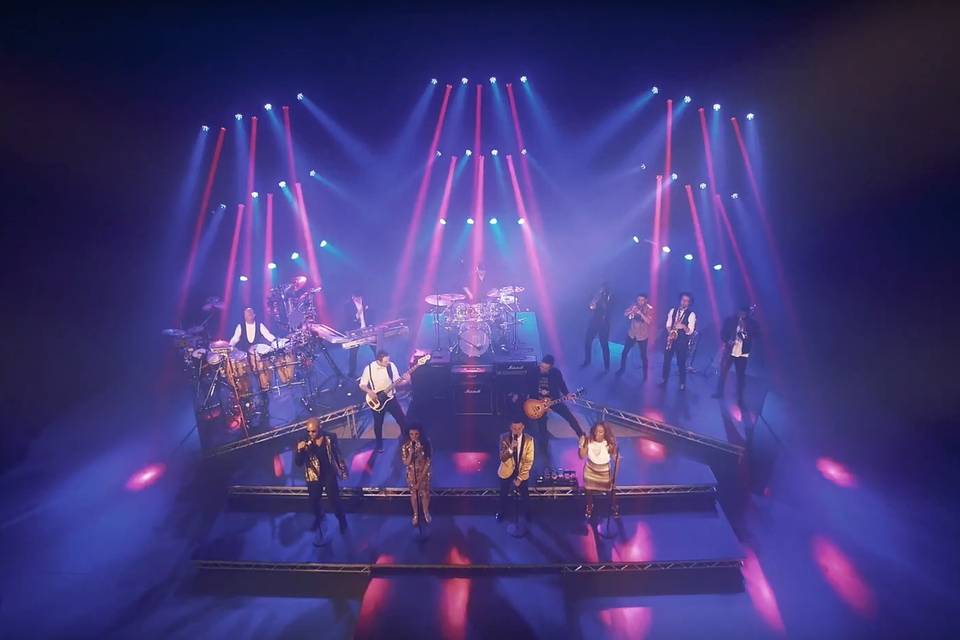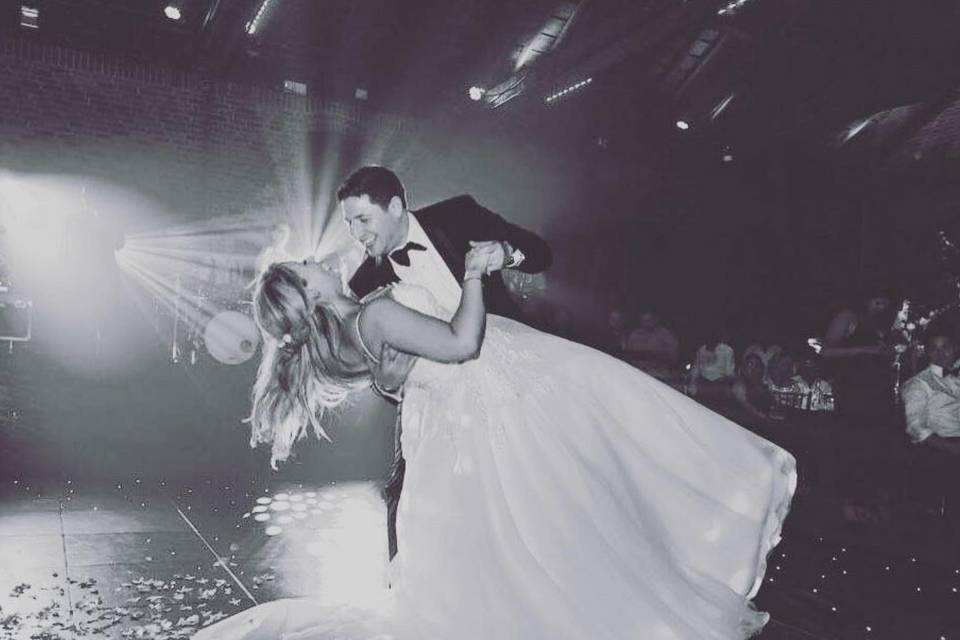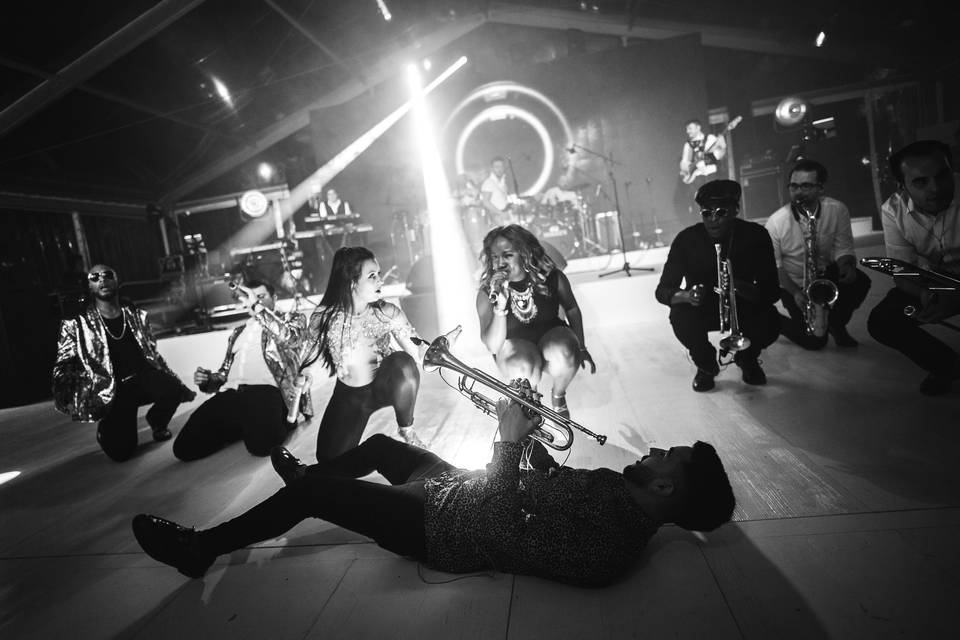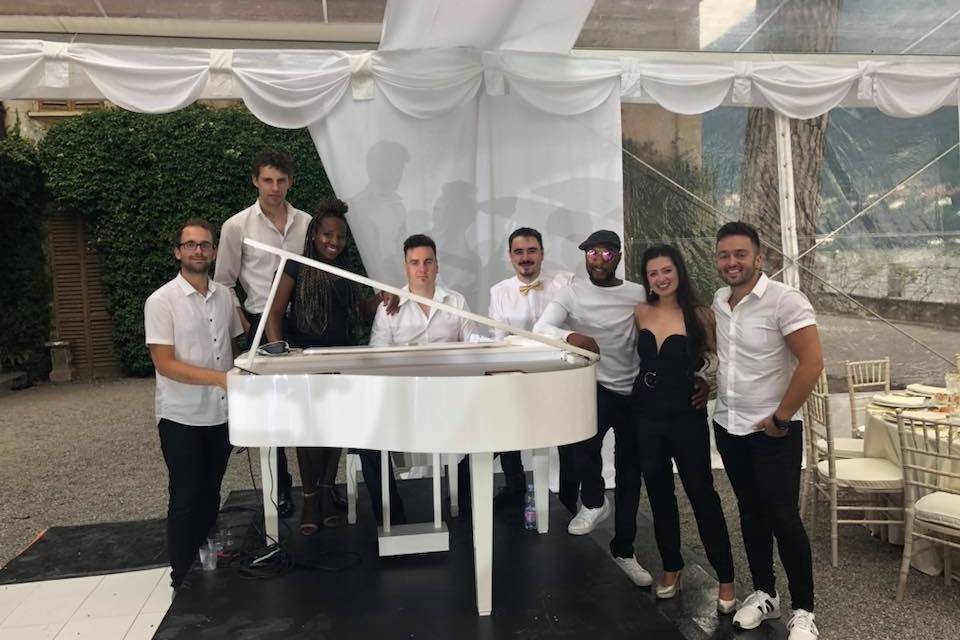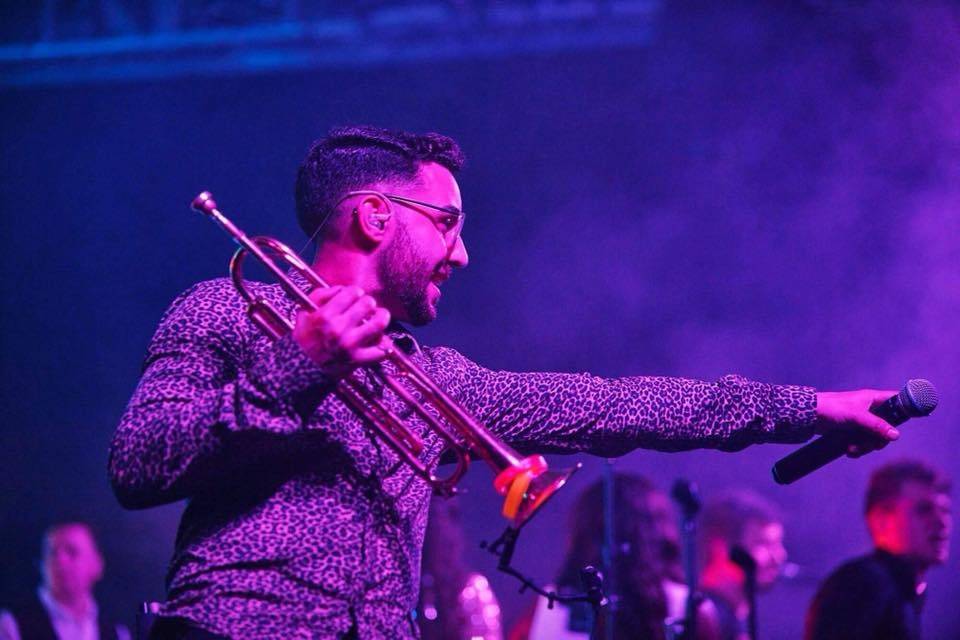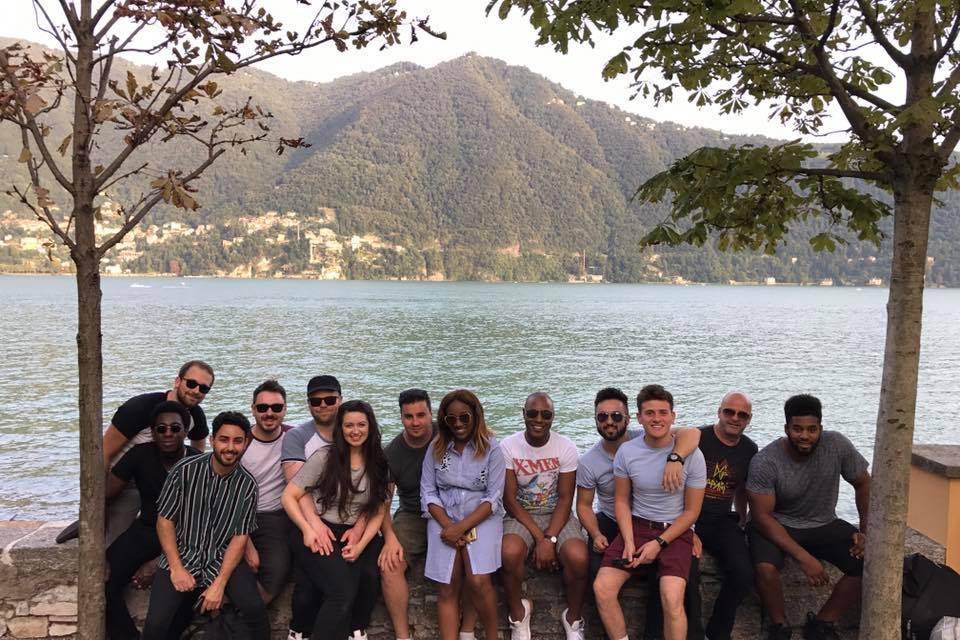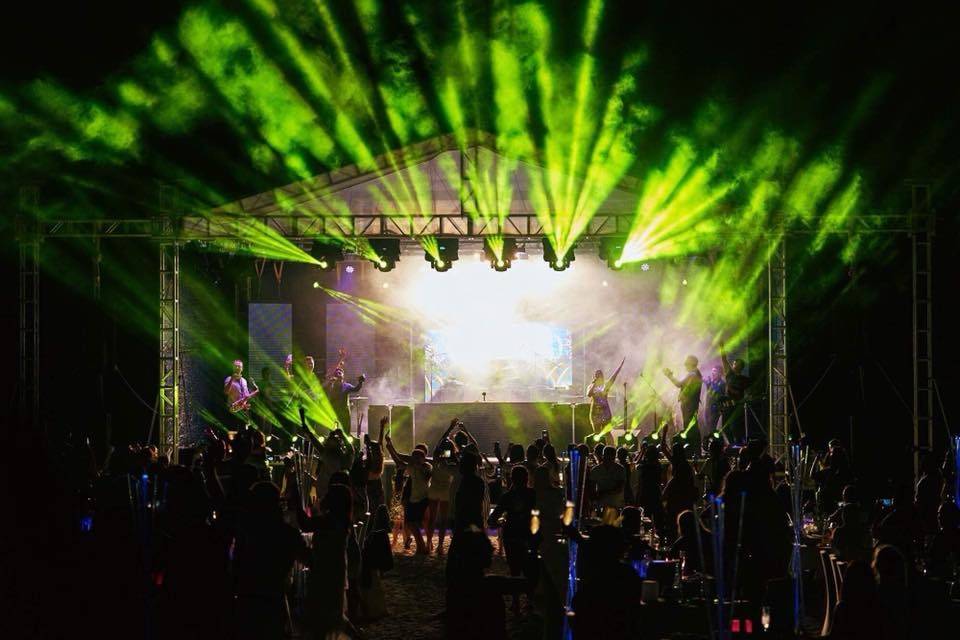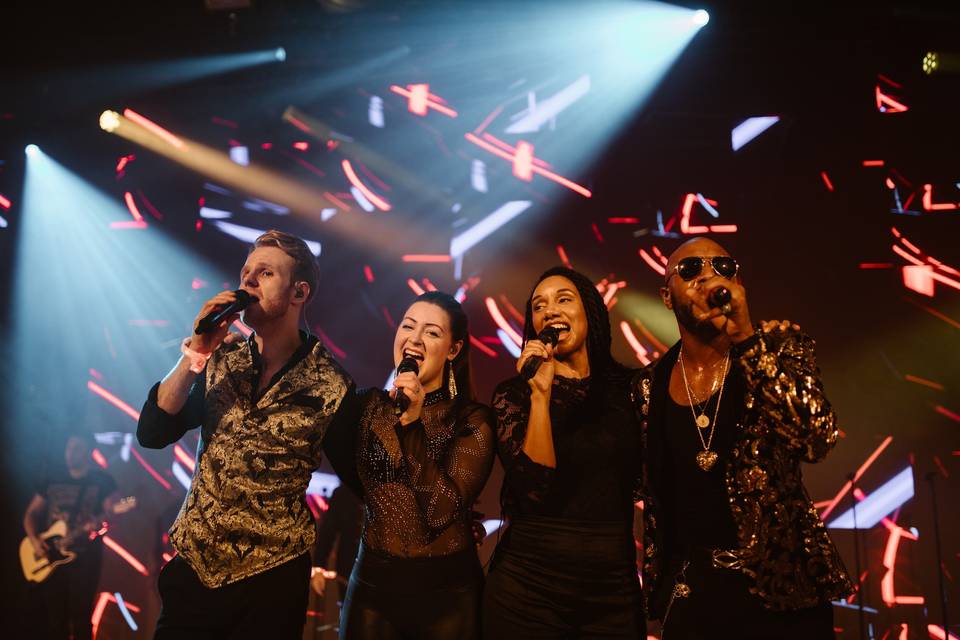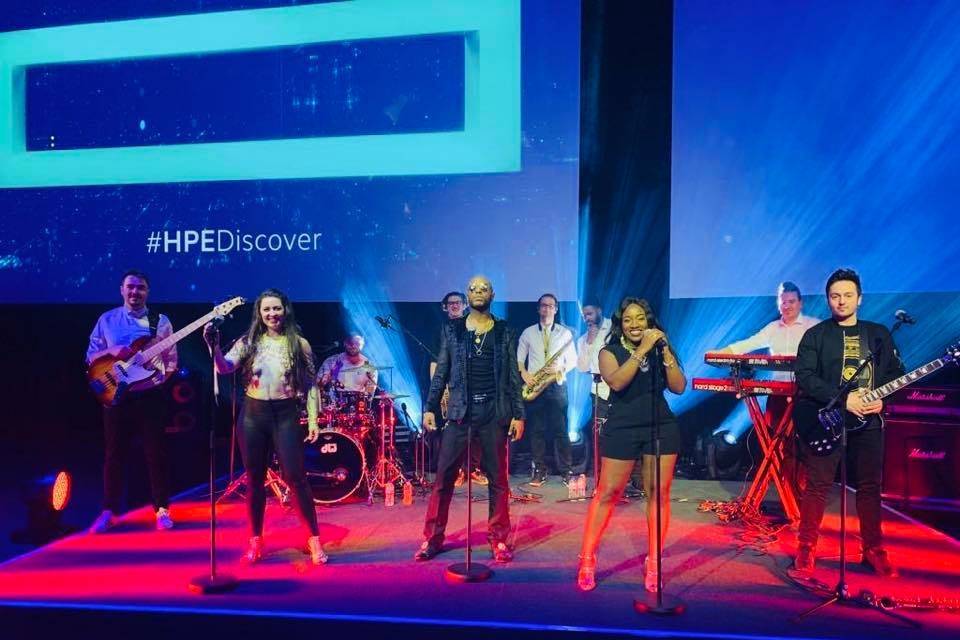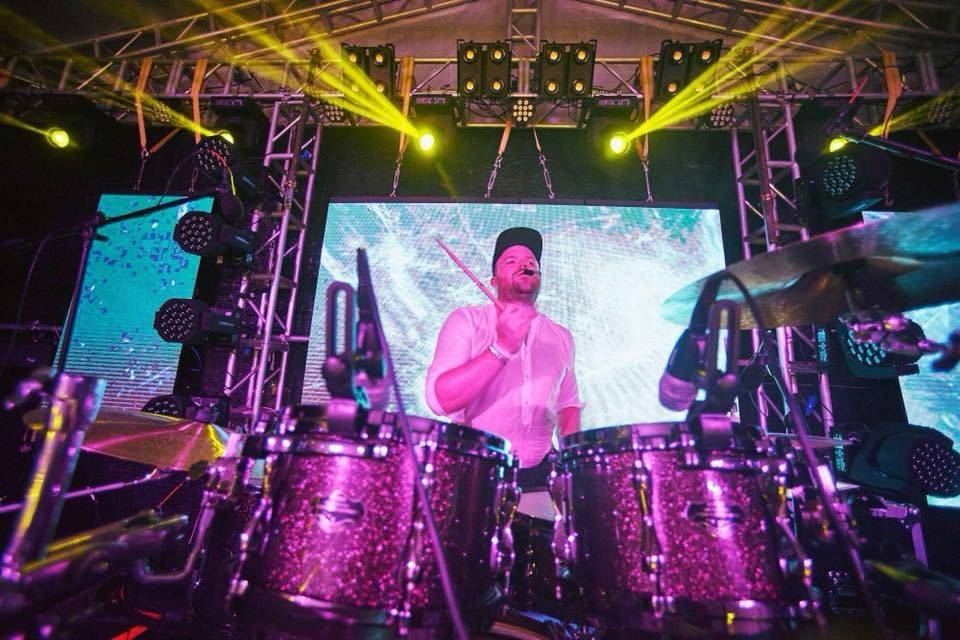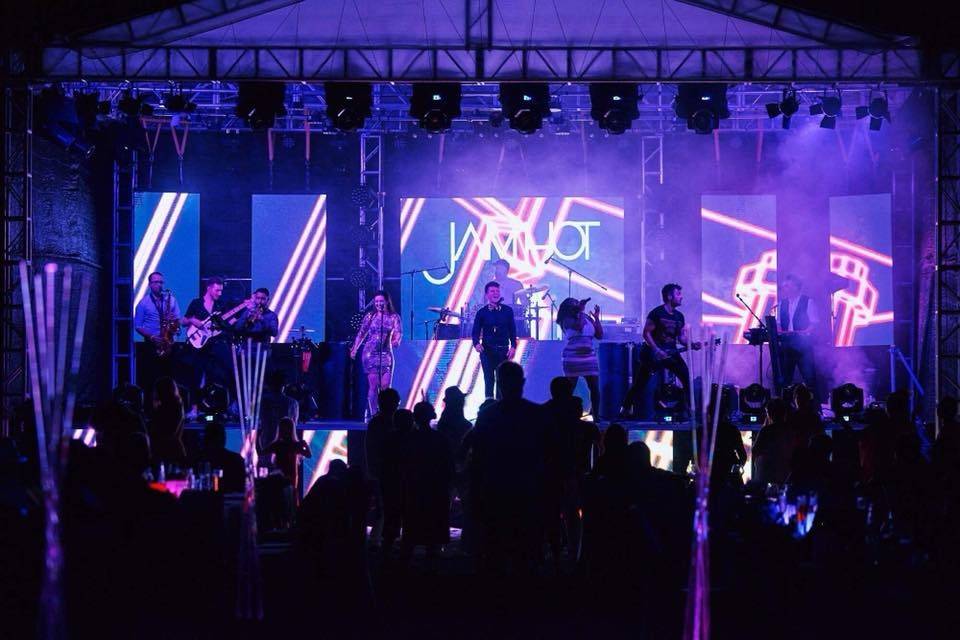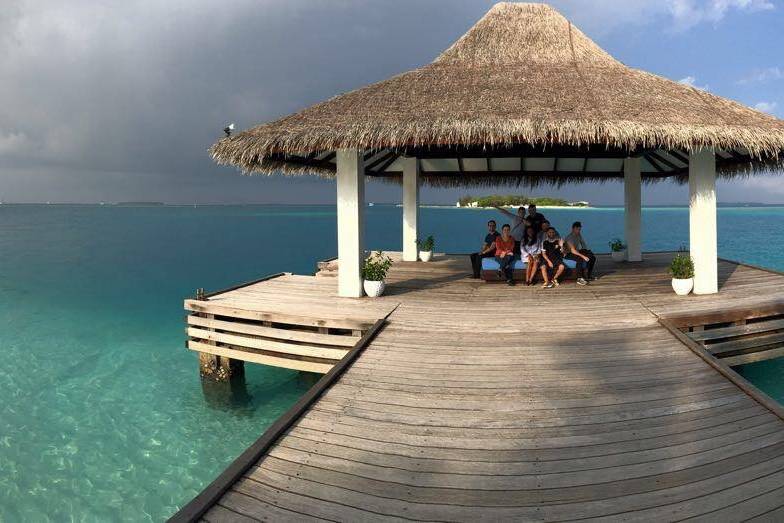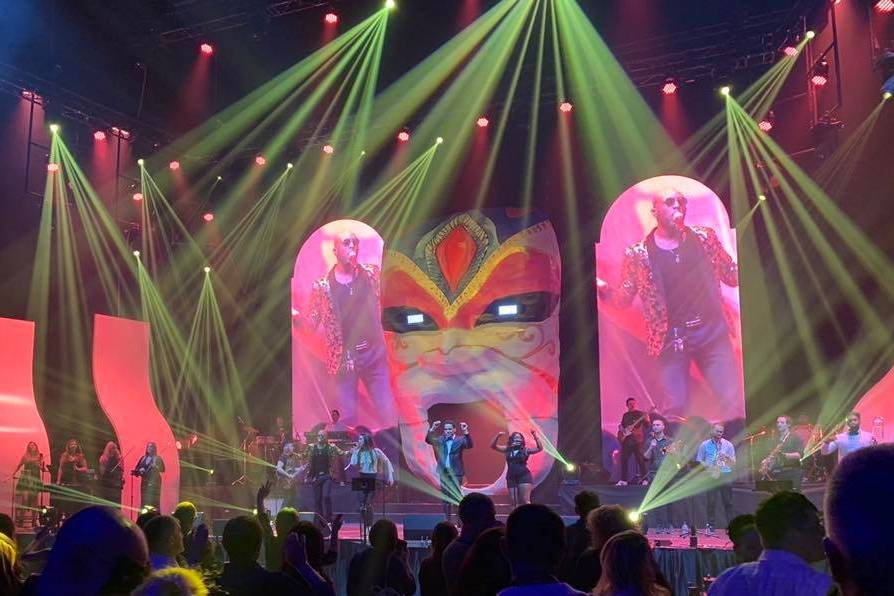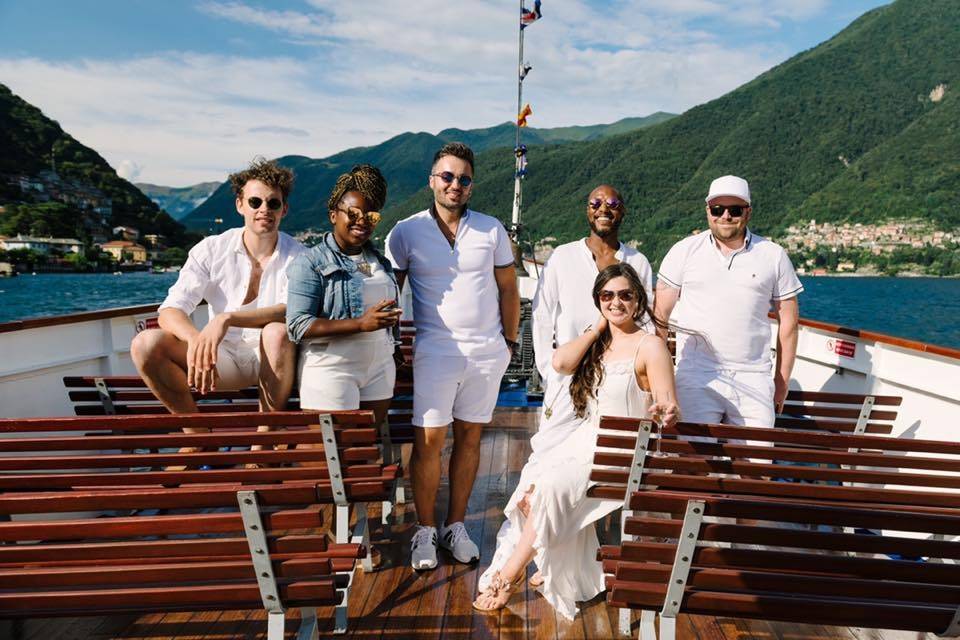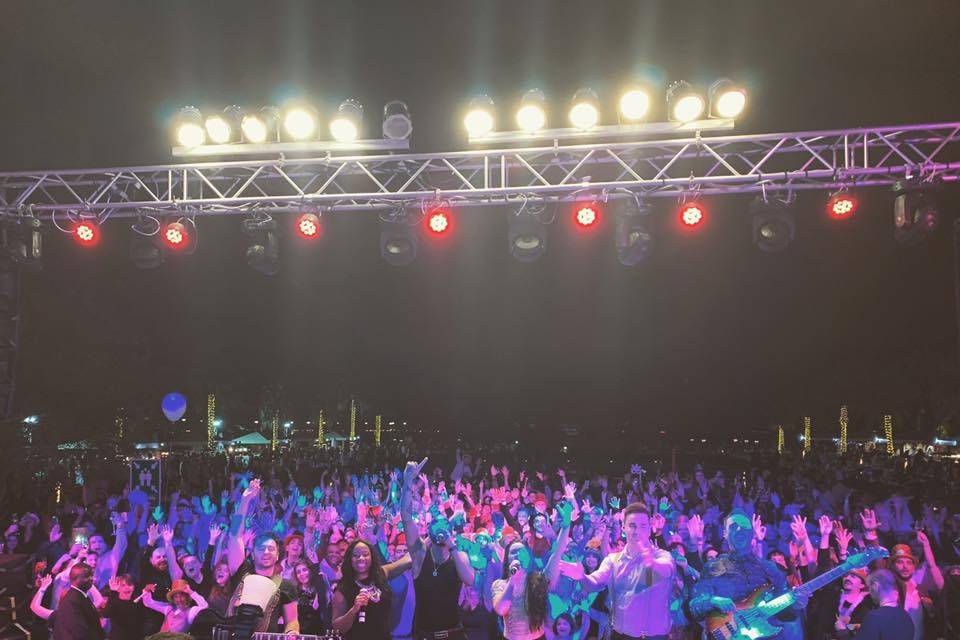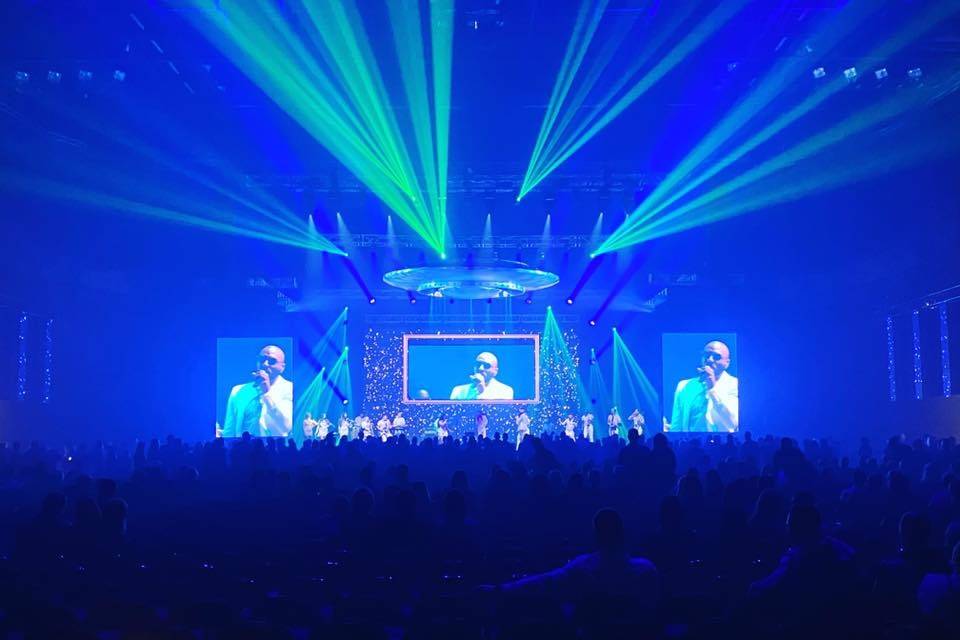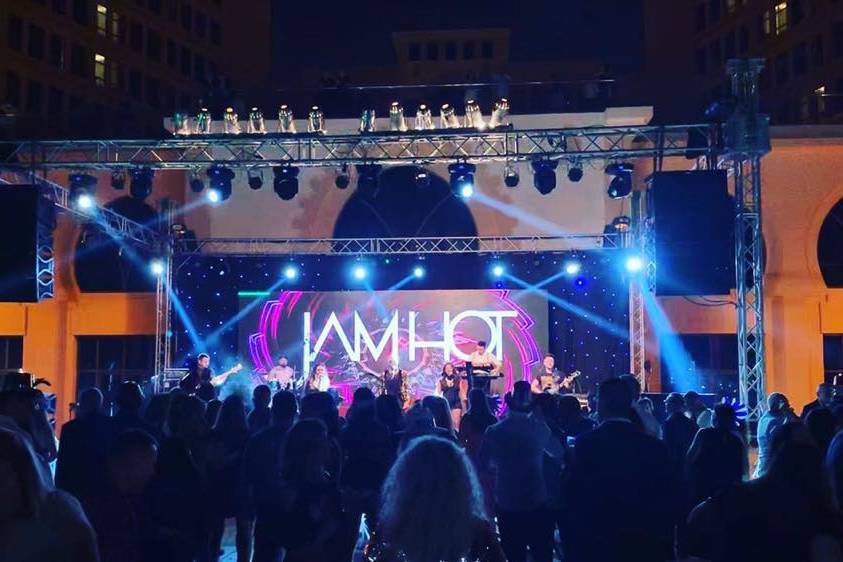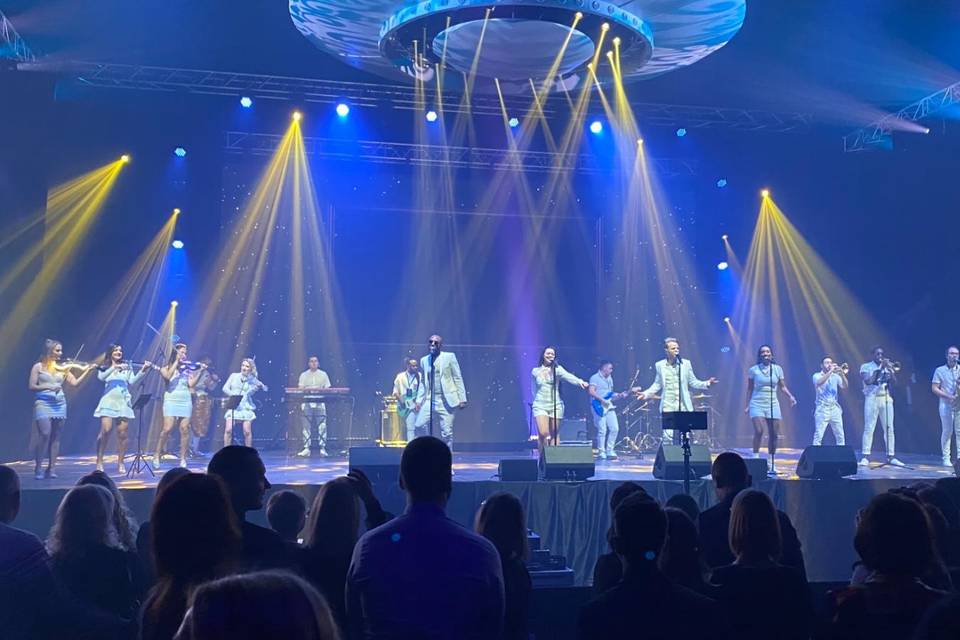 About
Located in Stratford Upon Avon, Warwickshire, Jam Hot is a musical experience performing at weddings and other special events throughout the United Kingdom and beyond. This professional band consists of 8-21 musicians who are dedicated to their craft, providing awe-inspiring sounds wherever they play. Whether you envision a big band or a classic rock group for your big day, Jam Hot can flawlessly provide the soundtrack to your wedding.
Experience
All of these musicians have years of experience in performing around the globe in front of thousands of people. Some of the events these entertainers have performed at include Glastonbury, the London 2012 Olympics, the Brit Awards, and the British Soap Awards. They have also performed alongside many well-known artists including Jess Glynne, James Arthur, Tinie Tempah, Brain May George Harrison, and UB40.
Services Offered
Jam Hot is led by four vocalists who command the stage and encourage guests onto the dance floor. Additional band members include a horn section, live strings, guitars, percussion, and more. They can create a customised playlist that features all of your favorite and most meaningful songs from several genres that span many decades. On the day of your wedding, this band comes supplied with all of their audio and lighting equipment. Regardless of your chosen setting, your venue can be filled with crystal-clear sounds and vibrant splashes colour.
Recommended by 100% of couples
Quality of the Service

Rating 5 out of 5

Response time

Rating 5 out of 5

Professionalism

Rating 5 out of 5

Value for Money

Rating 5 out of 5

Flexibility

Rating 5 out of 5
Anonymous

Wedding Review

"Wow oh wow I can't quite believe what a fabulous party we had on Friday - and you guys were bloody brilliant. Thanks you so much for travelling to Jersey and making our night totally amazing, the comments re Jam Hot were incredible, everyone loved you. Sorry I didn't get to speak to you, but it all went in such a whirl - sign of a good time I guess, We will meet again no doubt about it, but in the meantime thank you, and all the very talented musicians/singers involved in the band. You made it even more a night to remember for ever!"

Anonymous

Wedding Review

"I'm sorry it's taken a few weeks to send this through, but as you remember, Mark and I went straight to the airport after the wedding and we only got back yesterday. Well what can we say - OH MY GOSH JAM HOT!!! We literally cannot believe how amazing you were and have not stopped talking about you ever since, we've received so many messages from our guests saying that it was the best wedding they've ever been to and you absolutely made the night into a party none of us will ever forget. We'd go as far as saying you made the wedding!"

Anonymous

Wedding Review

"Jam How we're truly incredible. We were lucky enough that Jam Hot were free to play at our wedding, and they made the wedding. The entire band immensely talented, professional and friendly. Paul was the personification of professional - answered emails and took calls at all hours, no matter how silly the request may have been. The band kindly learned new songs for our first dance, as well as for the rest of the performance, and these renditions were simply magical. In my experience, there have been very few weddings where the dance floor is full at the end of the night - at our wedding, the dance floor remained packed until the band stopped at 1.30am (which was also way later than was expected and very generous). Wy wife and I (and all the guests) loved the band members getting involved on the dance floor - I will always remember the saxophonist belting out Sky Full Of Stars in the middle of the dance floor! The singers, the musicians, the technicians are all phenomenal, and we can't thank them enough...!"

Anonymous

Wedding Review

"Honest feedback is always best, so in short: you crushed it. We absolutely made the right choice with you guys and you made the night. Guests won't shut up about how good the band was and our only regret was not to have booked a third set. Thank you very much for giving it all on Sat night, all 4 singers were brilliant and the rest of the band was super professional. You have definitely not seen the last of us. Fantastic band, it was a pleasure to have you celebrate with us. Thank you and speak soon hopefully."

Anonymous

Wedding Review

"Congratulation for your performances. I've seen many many award winner international bands in all my career but you are the best one."

Anonymous

Wedding Review

"Paul and Jam Hot were an absolute dream to work with. They were professional but warm during all of our pre-event communication. Paul was quick to respond and offer suggestions and was extremely flexible and accommodating. Also, they presented a killer show! Our guests were a mixture of nationalities and their music brought everyone to the dance floor. Also, they didn't just stay on the stage, they were in the crowd bringing the dance floor to us. They were just spectacular. I recommend them highly and would hire them again in a heartbeat"

Anonymous

Wedding Review

"I really cannot thanks Jam Hot enough. What a fantastic band they are! They really were the cherry on top of the cake at our wedding. Everybody loved them sooo much and couldn't get enough of them. The dance floor was always full and everyone just had the most fantastic time! An easy 5/5 from the Newlyweds."

Anonymous

Wedding Review

"Your name is correct, that was HOT!!! Thank you so much for making our Christmas party this year. It was all a little dull until you took to the stage and then the atmosphere was buzzing. Will not hesitate to recommend you to anyone and everyone that needs entertainment for their do."

Anonymous

Wedding Review

"Jam Hot are the easiest recommendation I have ever made. Flexible, collaborative and brilliant to do business with comes as standard. But all that aside, musically, they are simply incredible. Beyond being entertained, my guests were literally in love with them and the dance floor was on fire. Feedback included comments like 'I'd pay to see them in convert'. I'm already looking for excuses to hire them again. Any doubts, give me a call."

Anonymous

Wedding Review

"Your band Jam Hot were absolutely amazing. They totally blew every expectation we had away. The hotel staff told me they had never seen anything like it and I do hope you keep in contact with them and get lots of referrals. The effort the band made to come down from the stage and engage was brilliant. You, the band and the crazy sound system really made the wedding. Wish I had a heads up on Anna singing as I had no idea!! That was the ultimate show. Many thanks to you and your amazing band. If you ever need a review or a recommendation please do not hesitate to ask."

Anonymous

Wedding Review

"You were so professional and accommodating the whole way through the booking process (I'm sorry about the 7000 phone calls!) and really made us feel like you wanted us to have the perfect evening - let me tell you that we did. You are the best musicians we've ever seen, and for you to be that good when you were jumping around on the dance floor with our guests (my mum especially loved it when your horn players started a conga during your Michael Jackson medley!) was astonishing. Thanks you so much!"

Anonymous

Wedding Review

"When planning our wedding, the one aspect we both agreed had to be perfect was the wedding band. We don't believe we could have found a better band than Jam Hot. From start to finish, the band were professional, friendly and were in regular contact with us and answered every questions we had. All members of the band are outstanding musicians and made every song feel like the real thing. The band had so much energy, especially the 4 very talented singers, who got every wedding guest dancing all night long. When we spoke to our wedding guests, the one thing they all commented on was how incredible our band was. We wouldn't hesitate to recommend Jam Hot, in fact, we will probably go out of our way to do so!"

Anonymous

Wedding Review

"Amazing, what more can I say! Just exactly what it says in their profile, stunning singers and the band were incredible too. Thanks so much, you're all amazing!"

Anonymous

Wedding Review

"We discovered Jam Hot on a wedding blog. We wanted to find something different to the half a dozen bands that we had seen at countless other Jewish weddings; something more unique and current and, after checking out their amazing videos online, we got in touch to see if they were available for our date. From the first phone call we were immediately drawn in by Paul's warm and professional approach, we felt reassured that using them would mean we were in expert hands and that they would help make our wedding an amazing party.
We were not disappointed. Paul, Melissa and the band put on the most phenomenal show. They are so talented, so energetic plus they have some fantastic set lists to choose from. Our guests loved it and it showed - the dance floor was full from the Simcha dancing, right through to their final note. In fact so many people have since mentioned how great our band were, and we've already passed their details on to a friend who is putting on a bar mitzvah next year.
The team were accommodating with our song choices, they even learnt a new song for our first dance, and they helped us to sort the sound equipment for the ceremony, which was a massive help. They communicated really well in the run up to the wedding, which is needless to say very important when you're planning something that has the potential to be very stressful!
All in all we would recommend Jam Hot in a heartbeat. They were an absolute pleasure to work with from start to finish and it's safe to say our wedding would not have been the same without them and their energy!
Thank you!!"

Anonymous

Wedding Review

"We just wanted to say thank you from the bottom of our hearts for the best band we could have wished for. We had never met you before, never seen you perform and only booked you based on your promo video online and the 'feeling' that we had about you. You surpassed all of our expectations! The talent that we saw was incredible and you kept the party going all night. The lighting really added to the room and we couldn't have asked for more from you. We wish we could do it all over again. All of our guests loved you too and we will be sure to spread the word of Jam Hot band to all! Thanks again for an amazing night, the newlyweds!"
Deals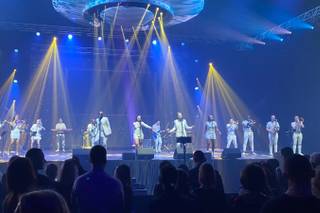 **Free Engineer Manned DJ Service (requests prior to the evening or on the night if wifi available) if booked within 7 days of receiving your quote.** Please quote 'FreeDJService' upon enquiring.