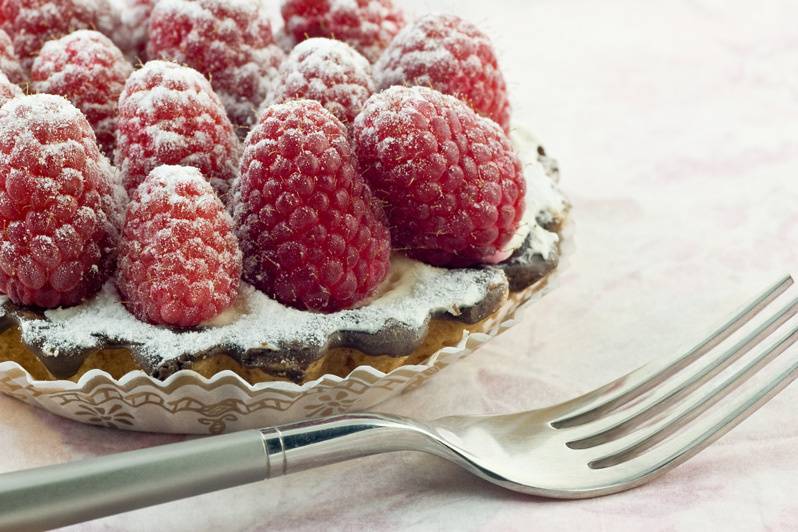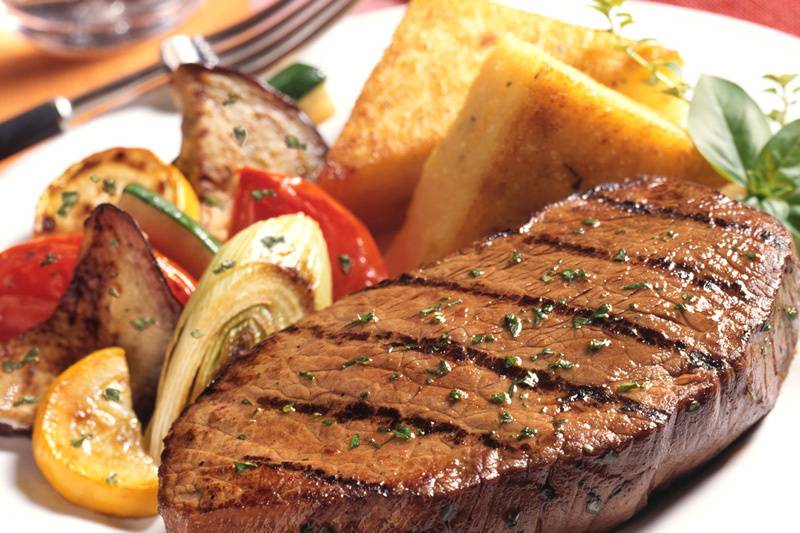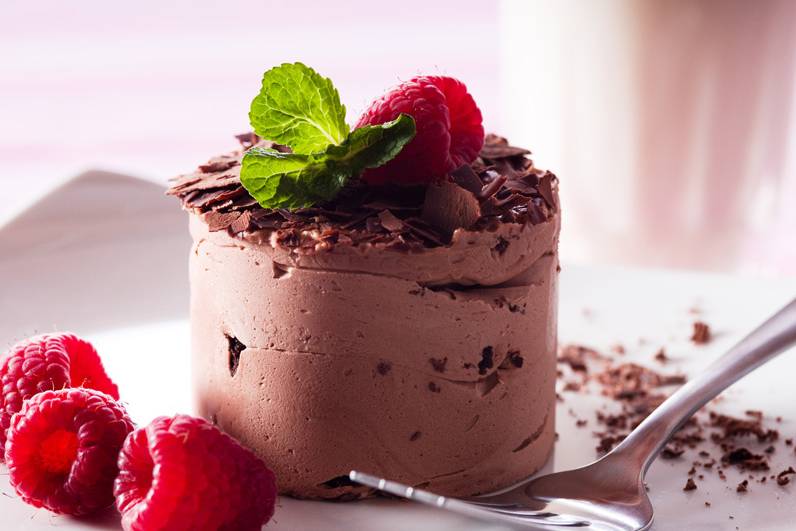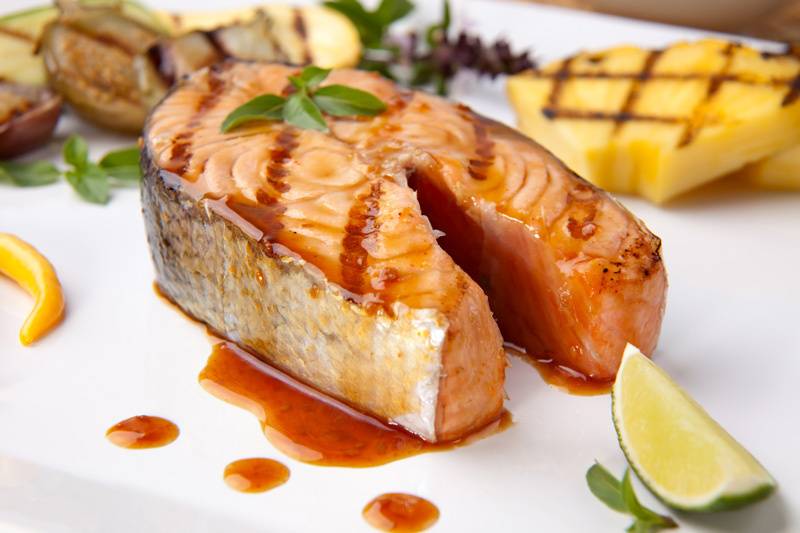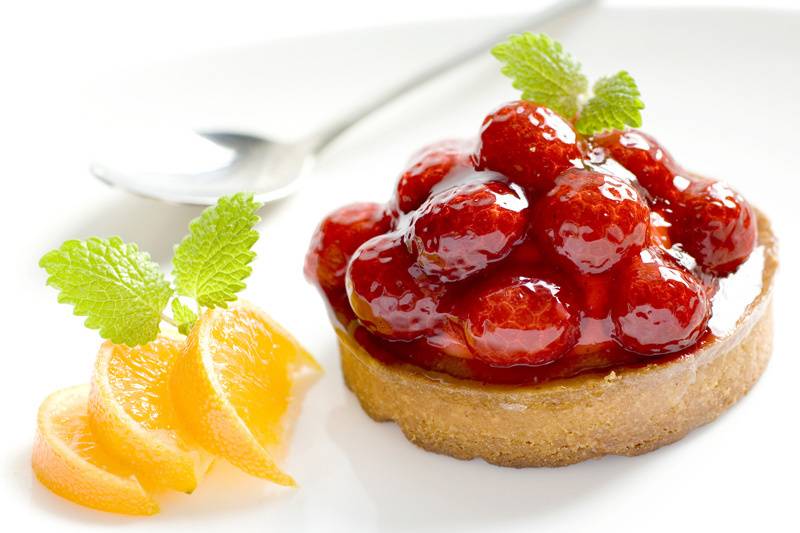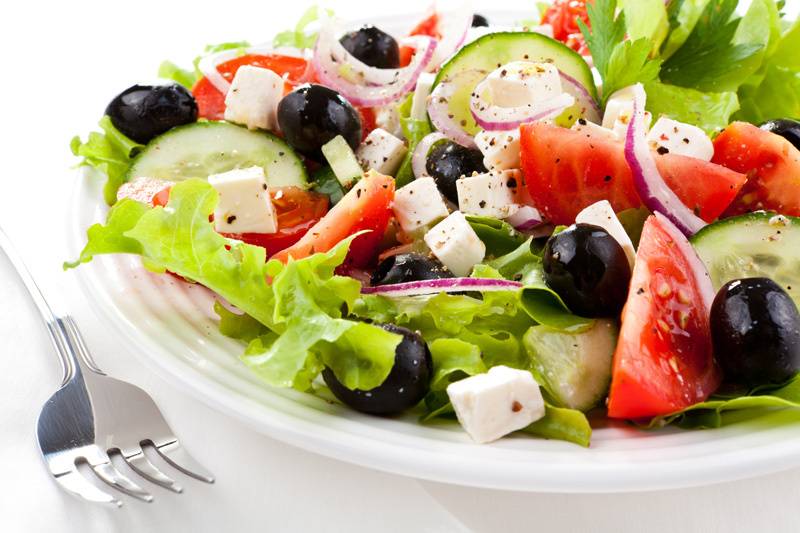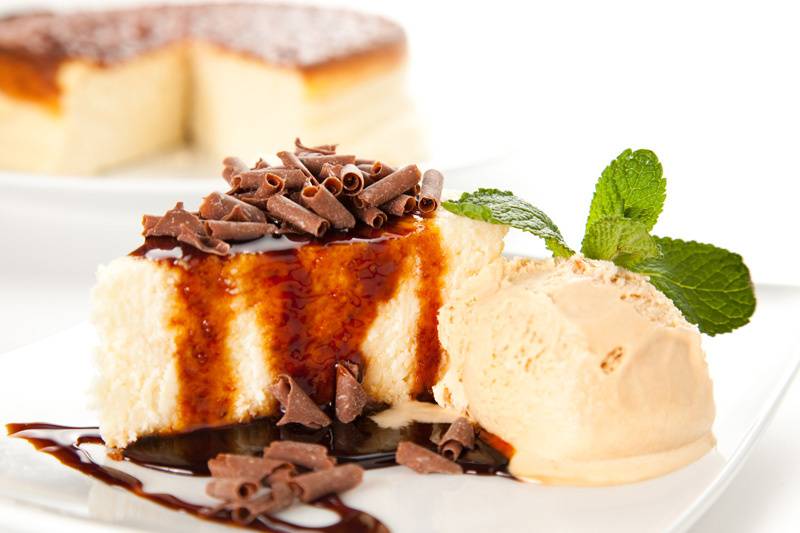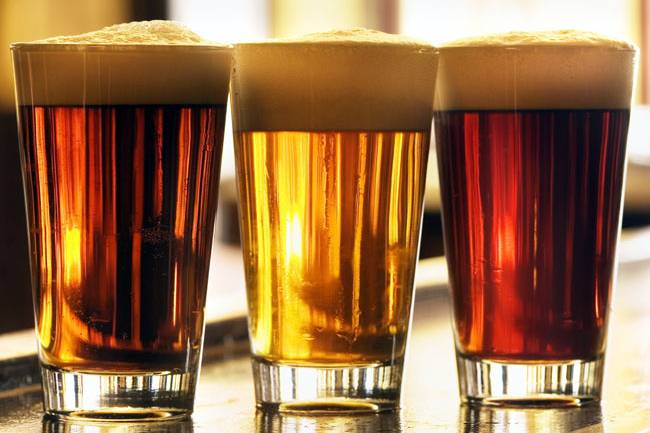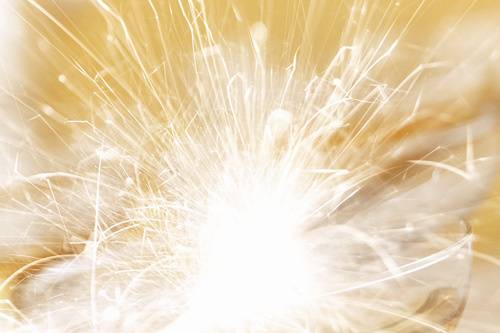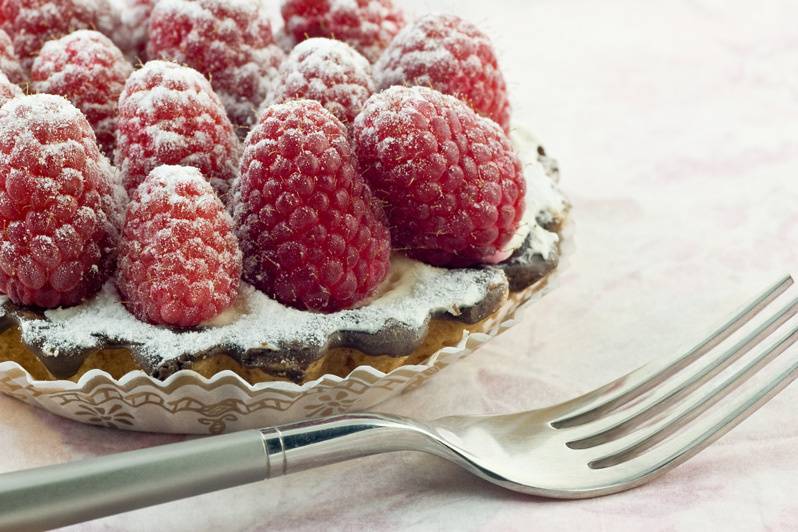 About
At Celtic Catering they believe that every wedding is unique, a once in a lifetime celebration for a couple and their family and friends. Hence, their aim is to take advantage of their 20 years' experience in the catering industry and provide you with the perfect wedding menu. With the good fortune of having some of the best suppliers of top class produce in Wales combined with culinary skills that are second to none, the success of your wedding is in the best hands possible.
Services offered
Celtic Catering covers all Wales and beyond. Run by Paschal and Brenda, they will take the uniqueness of your wedding and embellish it with their special touches of incredible cuisine that will really be the talk of all lucky to attend your celebration. They will provide you with:
Food sourced exclusively from local suppliers
Food cooked onsite and on the day
Menu packages with a large variety of options
Wine options with very extensive choices
Other services
Whether you need a marquee, musicians or even an ice sculpture, Celtic Catering can provide you with all that your heart desires. You can rest assured that all the aspects of event management will be covered so that you just need to relax and enjoy your day.
Menu
White wine menu

Celtic Catering

White wine menu

Central Valley, Chile
Pale yellow straw colour. The wine has outstanding intense aromas of peach, honey and exotic fruits. Very well balanced: a perfect integration of the exotic fruits and acidity. Long, fine and with a superbly persistent aftertaste.

Nuviana Chardonnay (Unoaked)

Vino De La Tierra, Spain
Pale gold in colour with a hint of green. The nose is fresh and inviting as tropical fruits mix with limes and pineapple, with just a hint of vanilla. The palate is fruit driven and very appealing, but with the acidity being so well balanced the wine itself is not heavy at all, even with all the rich, tropical fruits coming to the fore. Good length and an excellent finish

Vin du Pays D'Oc
Deliciously herbal and grassy on the nose, with distinctive Southern French flavours of asparagus with just a hint of gooseberry. The palate echoes these flavours and is beautifully balanced with crisp, fresh acidity and flavours of green apples. A superbly made Sauvignon and a real alternative to those tired of big, intense New World Sauvignon Blanc.

Los Espinos Sauvignon Blanc

Rapel Valley, Chile
A typically fresh and lively Sauvignon, with aromas of gooseberry and newly cut grass on the nose. The palate is full of fresh gooseberry along with flavours of passionfruit and a minerally quality on the finish that prevents the wine from becoming too intense. Mouth-watering, zingy acidity completes this very moorish wine.

Robertson, South Africa
Light, fruity and floral on the nose and very appealing indeed. A deliciously crisp and lively example of Chenin Blanc with bags of crunchy apple fruit, slight grassiness and a good clean finish. Slightly off dry with fabulous all-round appeal.

Santa Rosa Chenin/Chardonnay

Argentina
On the nose this wine is clean, with an excellent presentation of primary fruit aromas consisting mostly of pineapple and citrus with hints of cut grass and minerals. The palate is light to medium bodied and dry, with good balancing acidity alongside its fresh fruit flavours and crisp finish. Easily approachable and thoroughly enjoyable.

Stella Bella Semillon/Sauvignon Blanc

Margaret River, Western Australia
A classic Margaret River blend of crisp, grassy Sauvignon and tangy, citrus Semillon, this blend echoes the new wave of Bordeaux wines. The Semillon is delightfully waxy on the palate, providing the rich, creamy texture with the Sauvignon lifting the wine with its fresh acidity and lighter body. A truly fabulous blend with amazing length and structure.

Macon Villages Chardonnay

Domaine Fichet, Burgundy
A generous nose of tropical fruits and hints of lemon, this wine is immediately appealing. The palate is beautifully rounded with pineapple and the rich, buttery Chardonnay flavours combining with the balanced acidity to make a truly superb expression of Burgundy. A slight rusticity at the finish prevents the wine from being too full-bodied.

Domaine Jean Claude Martin
Clear, pale in colour with a wonderfully fresh yet complex nose of green fruits and a steely character. The palate is fresh and vibrant with good acidity and a flavour of crunchy green apples complementing the underlying mineral and yeast characteristics. Good length and a complex finish. Lovely.

Rose Wines

Celtic Catering

Rose Wines

Nuviana Rosado Cabernet Sauvignon

Vino De La Tierra, Spain
Full yet easy drinking and wonderfully tasty, with delicious ripe red fruit character and excellent structure for a rosado. Flavours of raspberry and cherry are to the fore and provide a wonderful balance to the acidity and slight tannins. Simply Superb with food.

Robertson, South Africa
A vibrant, enticing pink packed with wild strawberry fruit and hints of cassis. On the palate there is plenty of mouthfilling fruit and a light, soft red berries and ripe raspberry flavours. Crisp acidity balances the wine well in this fabulous expression. Finishes with a flourish.

Red Wines

Celtic Catering

Red Wines

Central Valley, Chile
Plummy, full bodied and with flavours of Christmas cake the wines rich fruit is backed by soft and velvety tannins. The wine is robust, yet elegant with deep, complex plum fruit. Easy drinking and impossible to resist!

Nuviana Tempranillo, Cabernet Sauvignon

Vino De La Tierra, Spain
Deep cherry colour, with slight hints of crimson. Intense aroma of red berries combine superbly with the spicy, toasted characters from the delicate oak ageing. Red and black fruit flavours are evident together with the hint of oak. Good persistence and pleasant aftertaste.

Vin du Pays D'Oc
The true class act of Southern France, this grape has its spiritual home in the Northern Rhone where it produces such classics as Hermitage and Cote Rotie. A full bodied and rich wine, bursting with black fruit flavour and underpinned with cracked white pepper, fresh green peppers and warm spices. The tannins are in perfect balance with the fruit giving the wine accessibility and poise, and combining to provide a long, luxurious finish.

Rapel Valley, Chile
Soft and appealing on the nose, with flavours of dark berry fruits and plum pudding. The wine is deliciously rich, ripe and fruity with lovely concentrated plum and red cherry fruit combining with the soft tannins and easy, balanced acidity to make this wine a real favourite. Soft and rounded in the mouth, it also has a surprisingly good length.

McGregor Pinotage, Ruby Cabernet

Robertson, South Africa
Deep ruby red in colour, this is a harmonious unwooded blend of both grape varieties. Full and quite intense on the nose, with aromas of juicy red berry fruit and warm spices. There is more of the same on the palate, with rich red fruit flavours rounded off by soft, ripe tannins.

Corinto Cabernet Sauvignon

Central Valley, Chile
Brilliant red with hints of bay leaf, herbs and spicy blackcurrants on the nose, typicaly Chilean in style. The palate offers blackcurrant, cassis and blackberry, soft tannins with lingering spicy fruit and a firm finish.

Stella Bella Cabernet Sauvignon/Merlot

Margaret River, Western Australia
Opaque, with fabulous, fresh aromas of blackberry, green peppers and vanilla overlaying the soft, smoky fruit. The palate has a powerful core of cassis, bramble and plum fruits backed up by firm, yet accessible tannins and well integrated French oak. The finish is exceptionally long and luxurious.

France
Lovely, juicy raspberry fruit on the nose with some richer cherry fruit in the background. The palate is beautifully balanced with the fabulous red fruit and zingy acidity combining superbly with the lovely, light but rounded tannins.

Cabernet Franc Montagne St Emilion
Deep blackberry red in colour with a delicious, upfront nose with ripe fruit, liquorice, bay leaf and some toasty oak. The palate is well rounded and deceptively complex, rich and full-bodied. The flavours from the nose combine well and there are lots of Christmas cake and plum pudding flavours. The tannins are rounded and the acidity levels maintain the excellent balance. A long, lingering finish completes the wine.

Sparkling

Celtic Catering

Sparkling

Pale straw yellow colour. Fruity nose due to the varietal blend and the bottle ageing. Harmonious on the palate with apple and toast notes. Very well balanced, good freshness and pleasant acidity level.

Pale and refreshing sparkling cherry-red colour along with a fine mousse. The bouquet is reminiscent of recently picked and deliciously ripe summer fruits -particularly raspberries and blackcurrants- yielding an incredibly fresh taste with a very subtle citrus flavour.

Champagne

Celtic Catering

Champagne

Mandois Brut Reserve Pinot Noir/Chardonnay

Champagne, France
A superb and elegant Champagne with a soft mousse and a lingering aftertaste which shows its class. Made in very small quantities by a traditional family grower and rarely seen in the UK.

Mandois Brut Rose Pinot Noir

Champagne, France
A fabulous example of a rosé Champagne, with raspberry and soft red fruit flavours to the fore, with excellent structure to round off the wine. Exceptional.

Mandois Brut Vintage Pinot Noir/Chardonnay

Champagne, France
Tiny quantities of this wine are made in the very best of vintages. Rich, elegant and complex this wine will grace the very best of tables and will delight all those who truly know their Champagnes.

Beverages

Celtic Catering

Beverages

Fruit Cup (Non Alcoholic)- £2.95
Apple juice, orange juice, lemonade and fresh fruit Fruit Punch (Alcoholic) Served hot or cold
Bucks Fizz £4.50
Pimms Fruit Cup £3.50
Mulled Wine- £3.25
Kir Royale-£4.50
Bottled beers (Budwiser)_£3.50
Large Mineral Water / Sparkling or still-£4.50
Method Champagne-£22.95
Champagne- from £29.95
House Wine / Red or White- £13.95

All bar prices will be charged in accordance with high street prices.

All prices quoted are subject to V.A.T at %17.5.

Canapes, starters and sorbets

Celtic Catering

Canapes, starters and sorbets

Canapes – £5.25

A Selection of Home Made Canapes

Five per person, comprising a selection of meat, fish and vegetarian options.
Our bank of waiting staff will offer canapes whilst your guests mingle with drinks

Starters

Crown of Galia Melon – £4.95

Filled with a medley of fresh fruits

Carmarthenshire Ham- £5.25

Served on a bed of rocket, with shavings of Welsh, smoked cheese

Farm House Parfait- £4.95

With a sweet onion relish and crusty bread

Italian Meat Platter- £5.50

Drizzled with a Balsamic dressing and crisp leaves

With cherry tomatoes, herb croutons and spiced chicken

Filled with cream of mushroom

Sorbets- £3.95

A light, refreshing Champagne sorbet

Fish Courses

Celtic Catering

Fish Courses

Prawn and Tomato Salad – £4.95

Served with fresh green leaves and a Marie Rose dressing

Towy Smoked Trout – £5.95

Served on a bed of potato salad

Served with a red onion salad and wholemeal bread

Creamy Smoked Haddock – £5.65

Chunks of smoked haddock, served in a crisp vol-au-vent casing and masked in a cream cheese sauce

Fillet of Poached Salmon – £6.75

On a bed of rocket, with a lemon mayonnaise

Main Courses

Celtic Catering

Main Courses

Roast Pembrokeshire Turkey – £16.50

With chipolata sausages and seasoning

Roast Loin of Pork – £18.50

With sweet roasted apple

Pan Fried Chicken Breast – £16.50

With your choice of sauce:

Forestiere mushrooms, shallots, tomato, herbs and cream
Mild Peppercorn cream sauce, with mild green peppercorns and brandy
Princess asparagus, cream and white wine

Roast Sirloin of Beef – £17.95

With Yorkshire puddings or pepper corn sauce

Celtic Pride Fillet Steak – £23.50

Served with buttered mushrooms en cruite, with your choice of sauce:

Forestiere mushrooms, shallots, tomato, herbs and cream
Mild Peppercorn cream sauce, with mild green peppercorns and brandy
Bordelaise in a tomato and shallot juis


Roast Rack of Lamb - £21.50

With a rosemary and port jus

Lamb Noissesttes – £18.50

Filled with an apricot seasoning

Medallions of Pork – £17.50

Masked in a cream of mushroom sauce

Succulent Duck Breast – £19.50

In a piquant plum sauce

Soups

Soup – £4.50
All served with fresh crusty rolls and butter

Cawl Cennin With cheese and crusty rolls
Potato and Leek Soup
French Onion, with Cheese Crouton
Cream of Chicken and Asparagus
Winter Vegetable, with Chive Cream

Sweet

Layers of crushed meringue, with strawberries, whipped cream and fruit coulis

Choux pastry casings, filled with fresh cream and topped with a rich chocolate sauce

Filled with seasonal berries and fruits, soaked in Cointreau

A deep filled cheese cake topped with strawberries and kiwi fruit

Short crust cherry pie, packed with cherries and served with vanilla ice cream

Fruit Filled Meringue Nests

Crisp meringue topped with fresh fruit cream, seasonal berries and fruits

A selection of fine Welsh cheeses served with crisp celery, red and green grapes, a variety of biscuits and Welsh butter

A platter served to the table for guests to share , to include 3 or 4 of your favourite deserts garnished with fresh fruit, fresh cream ,toffee and chocolate sauce.

Veg

A selection of market vegetables in a rich cream sauce, topped with a herbed bread crumble

Topped with a tomato concasse

Topped with cheese

Filled with cous cous and mushrooms

Oven Roasted Vegetable Platter

A selection of spring vegetables, with a honey and balsamic dressing

Please choose one from the following:

Cream cheese sauce
Cream of mushroom sauce
Tomato concasse

Hog Roast & B.B.Q Menu

Celtic Catering

Hog Roast & B.B.Q Menu

Whole Roasted Hog Served from the Spit - From £15.95


Served With:

Country Coleslaw
Fresh Garden Salad
Savoury Rice
Mediterranean Pasta Salad
Hot Buttered Potatoes
Home Made Stuffing
Floured Baps
Apple Sauce

B.B.Q Menu – From £15.95

A selection of the following:

Smoked or Unsmoked Gammon Steaks
Chicken Fillets with B.B.Q Sauce
Succulent Pork Steaks, with a Dijon Mustard Dressing
Skewered Vegetables
With:
Crunchy Corn on the Cob
Hot Buttered Potatos
Country Coleslaw
Minted Cucumber and Petit Pois Salad
Fresh Garden Salad
Crusty Rolls with Butter

BBQ Options

1. £16.95 pp
Rump Steak
Honey Roast Pork Steaks
Pork sausage with Onion and Mushroom mix

2. £17.95 pp
Rib Eye Steak
Indian Style Chicken Breasts
1/4 Pounder Burgers with an onion and mushroom mix

3. £17.95 pp
Garlic & Ginger infused Tiger Prawns
Lemon & Thyme stuffed Sardines
Salmon Kebabs
Whole Towy Trout ( Cooked and Portioned on the BBQ)
1/4 Pounders with or without cheese
Stilton Filled Chicken Fillets

Crockery,Cutlery & Delivery will be included within the price quoted

All prices quoted are subject to V.A.T at %17.5

Hot Fork Buffet

Celtic Catering

Hot Fork Buffet

Hot Fork Buffet – From £17.95


Please choose three options from the following, this will be served with all of the extras. For ninety covers and over. Lower numbers may choose up to two options.

Beef Bourgignon
Beef Madras
Chicken Chasseur
Chinese Chicken and Beansprouts
Sweet and Sour Pork
Pork and Mushroom Stroganoff
Turkey a la King
Turkey Provencal
Vegetarian Lasagne
Ratatouille Casserole

With:
Vegetable Fried Rice
Garlic Bread
Buttered Jacket Potatos
Fresh Garden Salad

All prices quoted are subject to V.A.T at %17.5

Cold Fork Buffet

Celtic Catering

Cold Fork Buffet

Cold Fork Buffet – From £16.95

Please choose three from the following choices. For Ninety covers and over. Lesser numbers may choose up to two options

Whole Honey Roast Hams
Roast Sirloin of Beef
Dressed Pembrokeshire Turkeys
Lemon Chicken Fillets
Poached Whole Salmon
Large Tiger Prawns
With:
Hot Buttered Potatoes
Chinese Style Noodles
Tuna Pasta
Savoury Rice
Freshly Tossed Salad
Crusty Cobs, with Butter

All prices quoted are subject to V.A.T at %17.5
Map
Unit 1, Castell Howell Farm, Trevaughan SA31 3QN Carmarthen&nbsp(Carmarthenshire)