Hired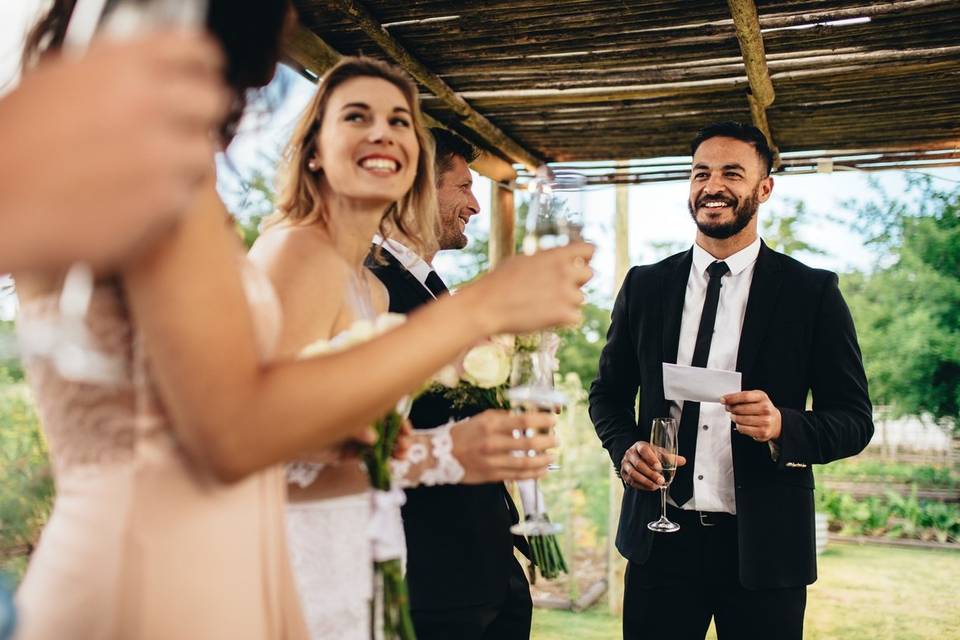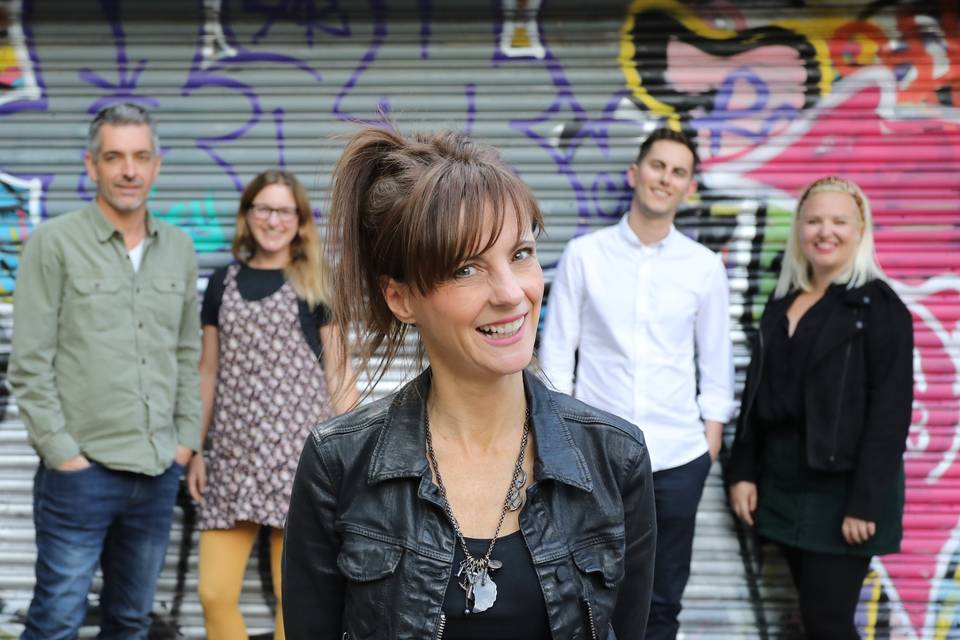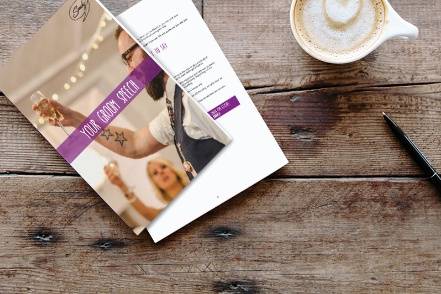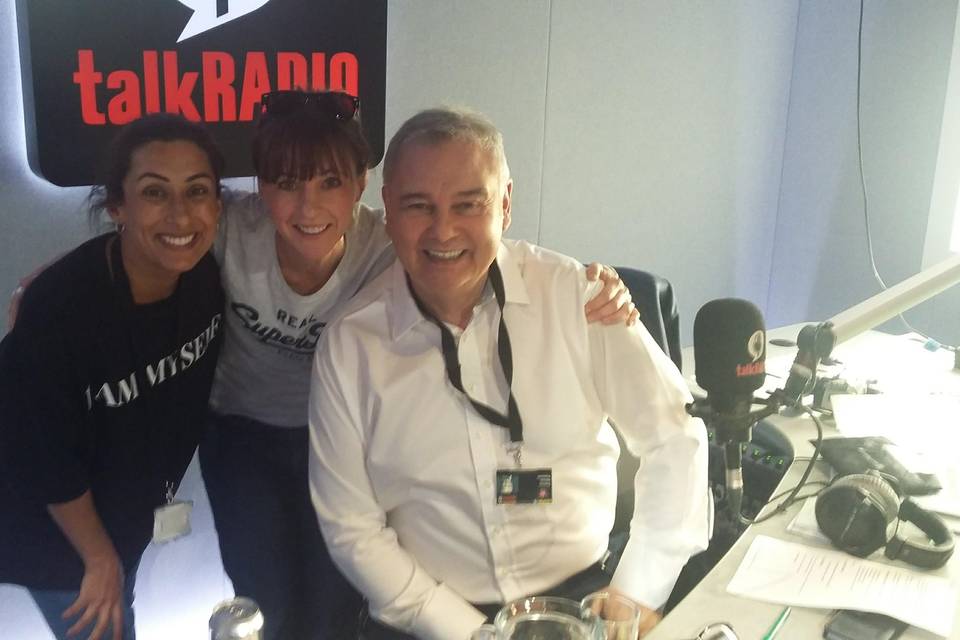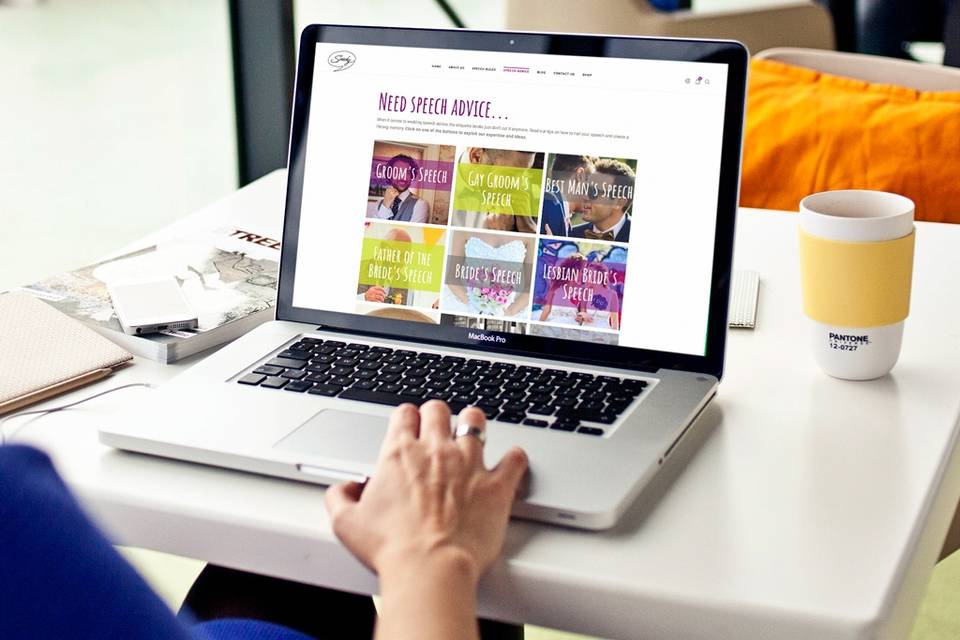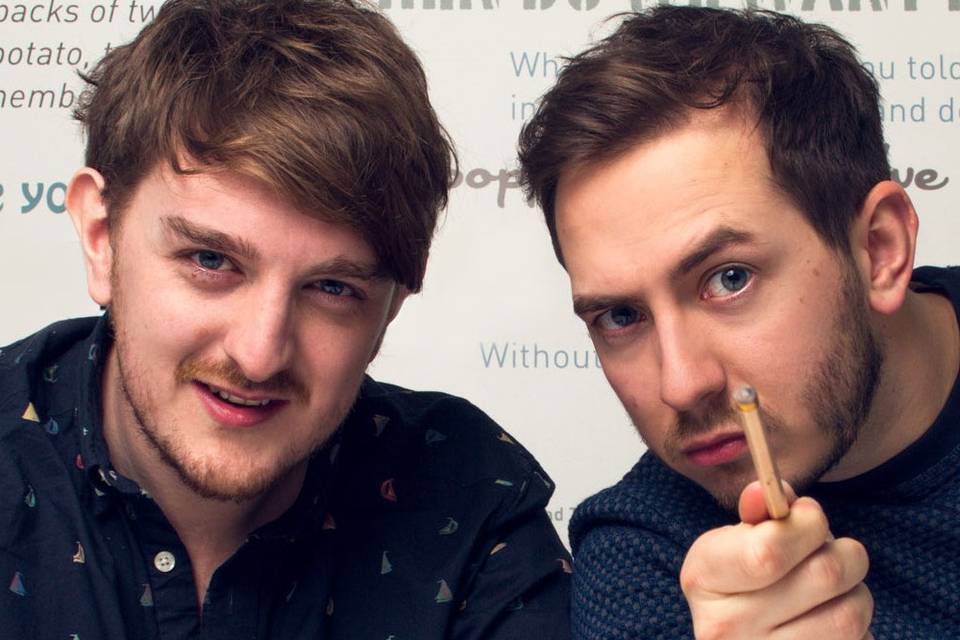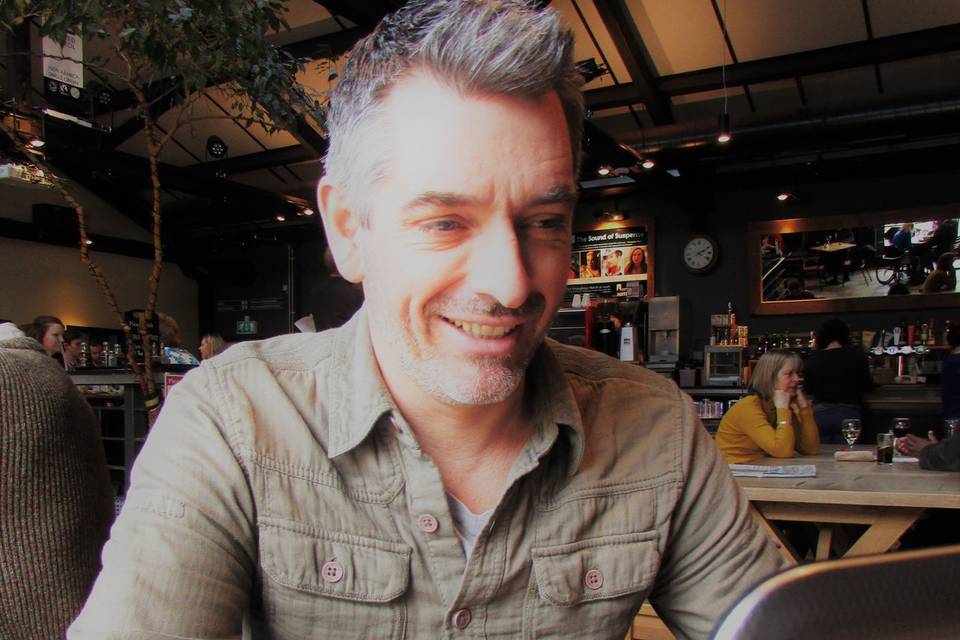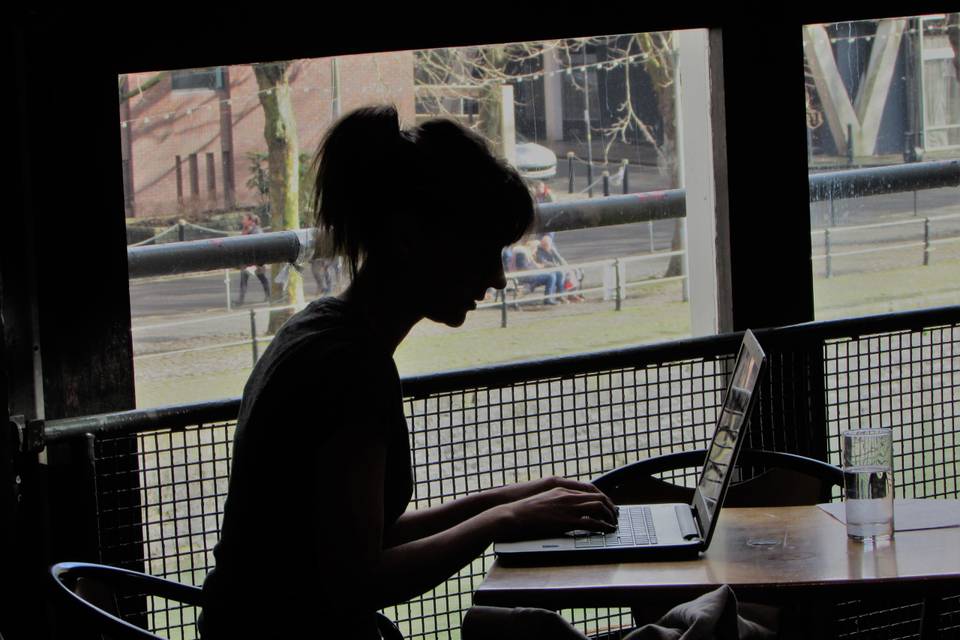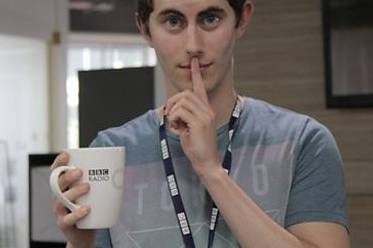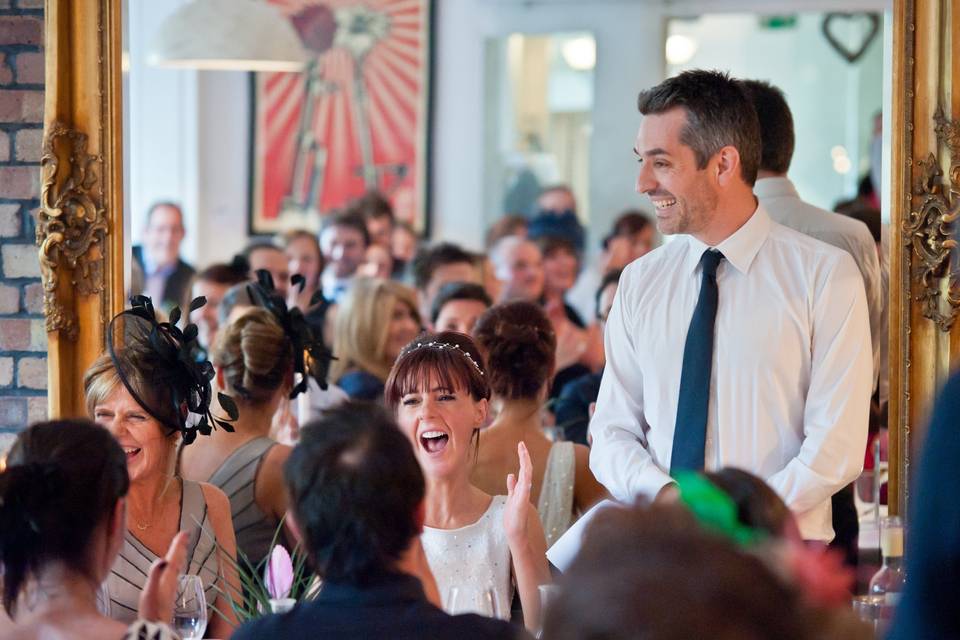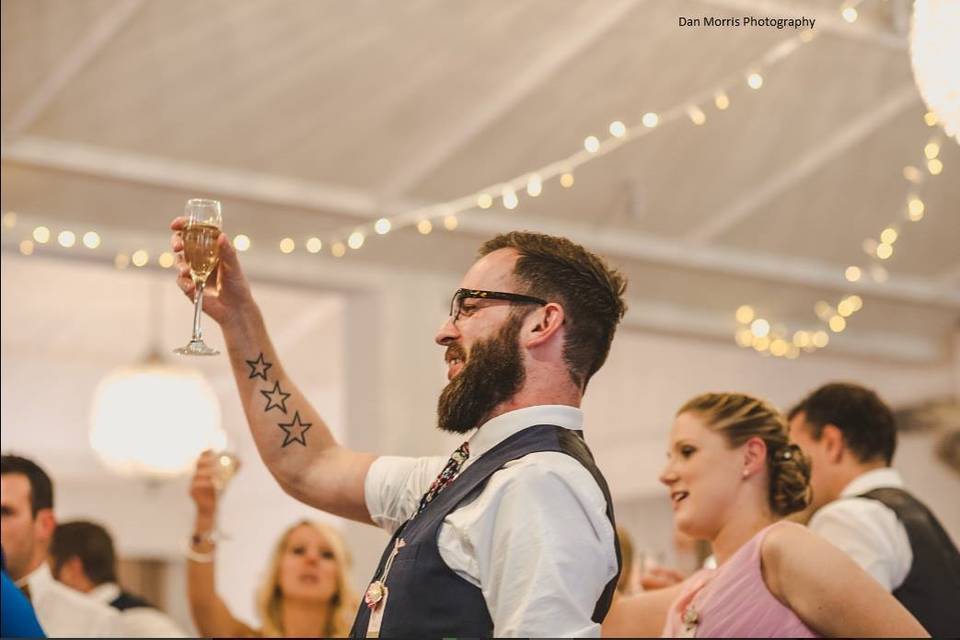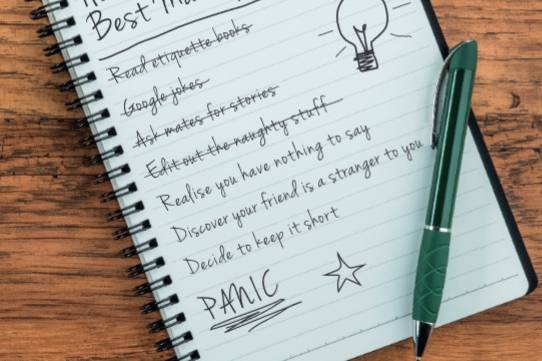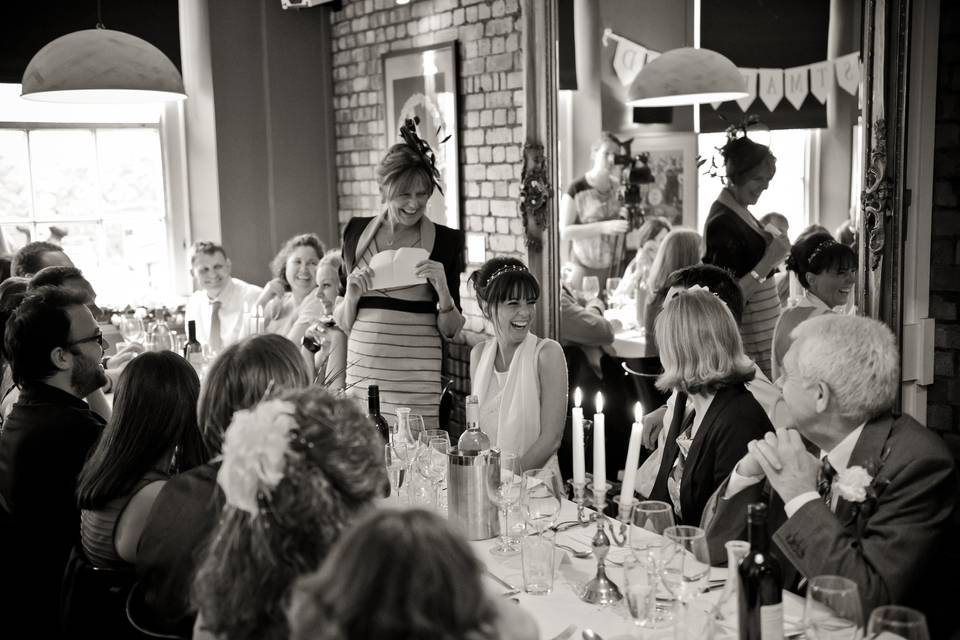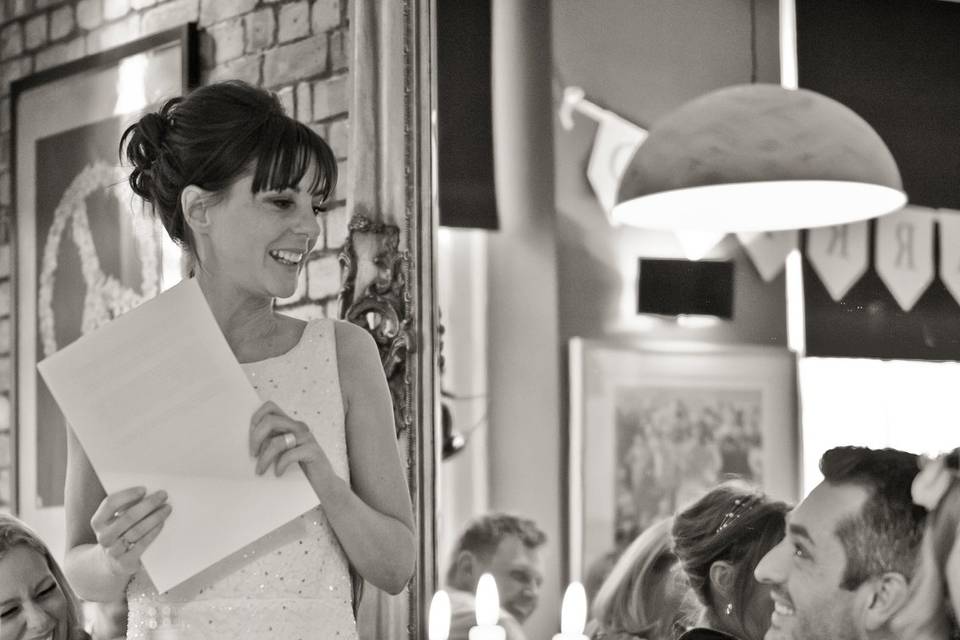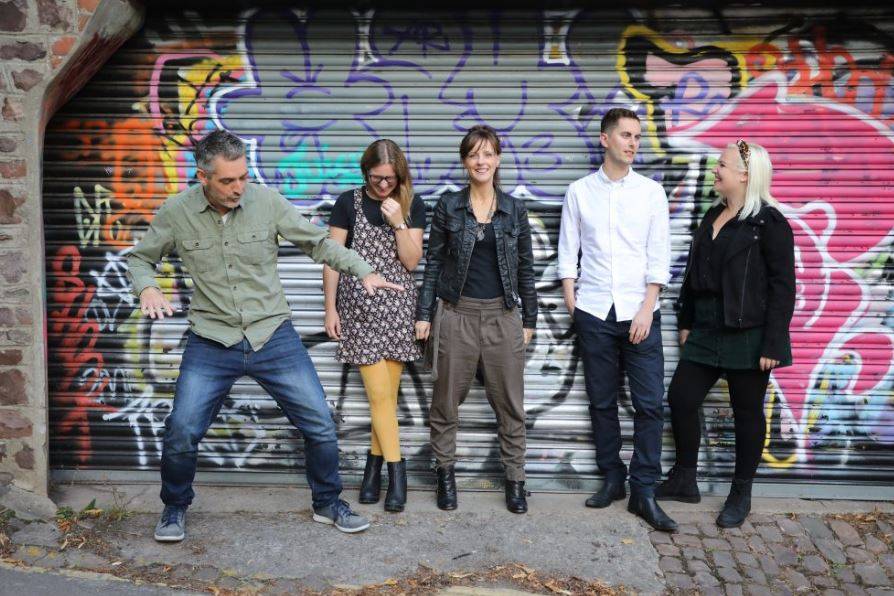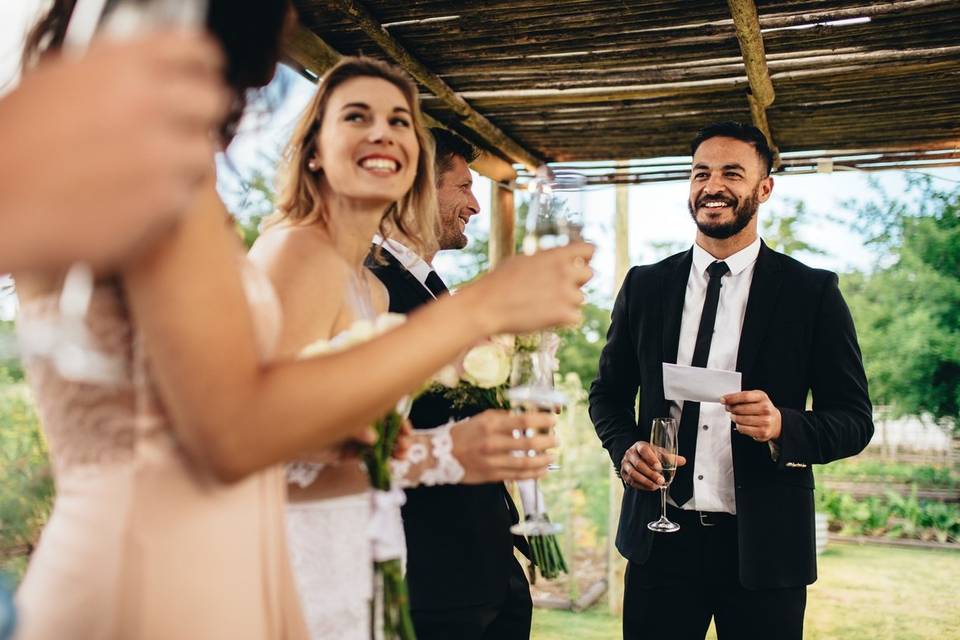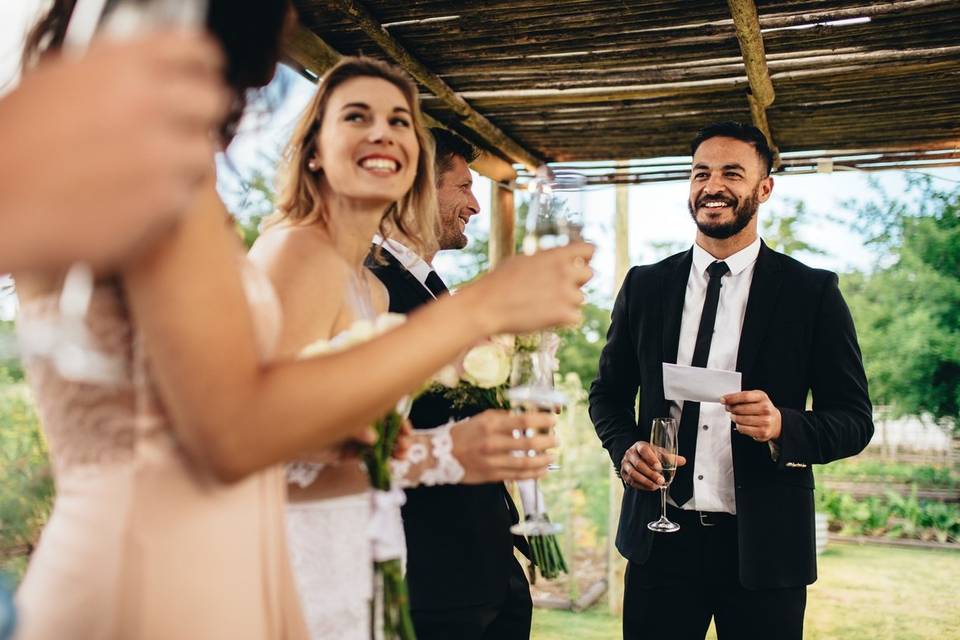 About
On Hitched.co.uk since 2020
Last update: November 2023
Speechy specialise in speech writing for weddings; creating truly magical speeches that are memorable for the right reasons.
The team of experienced comedy writers produce unique and witty wedding speeches that are tailored to each client's personal preferences.
Wordsmith experts; their advice has been quoted everywhere from The New York Times to The Guardian, from Grazia to The Daily Mail, The Telegraph, and even Radio 1 & 2.
Check out Trustpilot to see the team's latest 5-star reviews. They are rated 'excellent' for a reason.
Experience
The seasoned writers behind Speechy have written for hit shows such as Have I Got News For You, Dead Ringers, and Horrible Histories.
They have worked with celebs such as Richard Hammond, David Mitchell, Sharon Osbourne, Dan Snow, and Mel Giedroyc. Their versatility guarantees that every speech they have the pleasure of collaborating on is fresh and original.
Services Offered
Speechy offers writing support to everyone from best friends and parents to couples wishing to complete a joint speech as newlyweds.
Bespoke Speech Writing Service - work one-on-one with your very own ghostwriter. Delight guaranteed
Edit Service - Written a first draft, our team can make it better!
SpeechyAI - Answer a series of questions and let AI & Speechy's training work its magic. Your first draft in just three minutes
Speech Templates - Templates for everyone from the newlyweds to the mother of the groom!
Delivery Coaching Service - Present your speech like a pro
Frequently asked questions
Services:
Coaching
Review
Templates
Type:
Best Man
Bride
Father of the Bride or Groom
Groom
Maid of Honour
Mother of the Bride or Groom
Do you have any questions?
Request pricing
5.0 out of 5 rating
Quality of the service

5 out of 5 rating

Response time

5 out of 5 rating

Professionalism

5 out of 5 rating

Value for money

5 out of 5 rating

Flexibility

5 out of 5 rating
100%
Recommended by couples
76 reviews
These guys are absolutely brilliant!
I was struggling to write my brother of the bride speech. I knew what I wanted to include, but I didn't have to slightest idea on how to structure it. After my initial enquiry Heidi gave me a call, explained the process and answered all questions politely and professionally. Heidi then arranged the writers Tom and Ed to give me a call after I'd be given plenty of time to fill in the inspirationaire. 5 days later I received my first draft and it was near enough perfect. I couldn't stop laughing but I knew it needed some tweaks to make it sound more like me. After asking them to make a few amendments Tom and Ed very swiftly came back with the latest draft which was absolutely faultless. Heidi followed up to ensure I was completely happy with the speech. Unfortunately the wedding got delayed due to coronavirus so the speech has yet to be delivered. I knew I wanted to make reference to this in my speech, but couldn't think how to word it without ruining the amazing work Tom and Ed had already created. I emailed Heidi asking for some help (I really didn't expect a response as it had been a while) but she replied instantly offering to make some amendments! I was originally holding off my review until after I had given the speech, but with such an amazing experience, it is unfair to hold off the praise these guys deserve. I also know should I need to contact them again before the big day they will be on hand. If anyone is on the fence about using their script writing service all I can say is do not hesitate. Working with Heidi, Tom and Ed at Speechy was money well spent! Thank you Speechy!
Just Excellent
Excellent - great speech and service! The speech went really very well, a large number of "well done" after, even my wife and the children said it was good! My son said told me he was dreading it as he doesn't think I'm very good at speaking, (cheek!), but praised me afterwards. It was far better than I could have produced and interestingly I wasn't nervous as I knew the content was excellent and it would go down well. Thanks to Ed who wrote the content. I'll be back for the next daughter!
Cannot recommend highly enough
Speechy helped me with my wedding speech and the experience from end-to-end was incredible. Right from the start Heidi was so warm and encouraging. We spoke about what I was trying to achieve and she selected Claire, a writer from her team based on that. Claire was fantastic. She seemed to understand exactly what I was trying to communicate and shaped a speech that I was thrilled to deliver and got a lot of complements on the day. It was an absolute please working with Heidi and her team. I couldn't recommend Speechy highly enough. You won't regret using them.
Everybody Loved It!
The speech went great thanks, everybody loved it! It was a pleasure to work with Claire on it, she really captured us / me in it and there wasn't too much overlap with our ceremony (which i was initially worried about). My only regret is just not sorting it all out sooner so i could've had more time to perfect the delivery! Regardless, I felt much better about the situation based on the awesome work Claire had done
Highly Recommend
Speechy helped us with our joint speech recently and we would just like to say thanks! Heidi is very enthusiastic and upbeat, and despite producing a pretty amazing first draft, was very open to edits and helped us arrive at something we both felt comfortable saying on the day. We would highly recommend.
Highly Recommended
I would highly recommend this company very helpful throughout. As a mother of the bride I was struggling and bought the template package which gave me some great ideas. I then had my speech edited and I know when I deliver it in a few weeks I will have no worries about doing it. I would say go for it you really won't be disappointed.
Cannot recommend highly enough
If you were like me and on the fence about getting a speech writer for your big day, don't be - and don't look further than Speechy. Heidi and her team are first rate and will write a speech so good, you'll ask yourself why you had any doubts. In my instance, they wrote a joint speech that was both touching and funny, and they did so in a very short timeframe. I couldn't recommend this outfit any more.
Incredible - Highly recommend
Incredible. Whether you think you can't write a speech or you think you can write a speech...theses guys will do it better and take away some stress and worry at time where there are quite enough potential sources! Heidi and her writers are just great. Taking the time to learn the nuances of your relationship and pulling out the elements of your story that you never knew would make the whole room laugh (or cry). Highly recommend. They will deliver an A+ speech..all you have to do is deliver it!
Highly recommend
Speechy helped us with our joint speech recently and we would just like to say thanks! Heidi is very enthusiastic and upbeat, and despite producing a pretty amazing first draft, was very open to edits and helped us arrive at something we both felt comfortable saying on the day. We would highly recommend.
Exactly what I wanted - highly recommended!
I wanted to challenge this male-dominated wedding tradition and deliver a mic drop speech. I thought I could do it on my own but I am glad I got expert advice. Speechy team is amazing, creative and they helped me deliver exactly what I wanted. Highly recommended!
Power to the Brides that speak!
Heidi and the whole team at Speechy are an absolute gem! In addition to their talent and extensive experience in speech writing, Heidi had an impressive way of listening to me talk about mine and my partners personal anecdotes, before putting it in such a funny and beautiful way that it felt as though she'd known us for years. Navigating through the wedding industry often feels like you're stuck on a conveyer belt....Speechy is the complete opposite. They treat you and your wedding like you're the one and only. I couldn't recommend them more. Power to brides that speak!!!
Five stars all the way
This is a most important speech for my daughter. No excuses are possible, I have to get it right. I've listened to too many duds. I had no idea how I was to present my maelstrom of ideas. I was stuck, having read so much advice on the internet. Then I saw 'Speechy's' ad. They offered different services. I chose the 'Father of the Bride Speech Template'. Brilliant! Everything fell into place based on a choice of templates they offered. Following their advice I did a first cut. Testing it on a friend who knows my daughter. They said it was "personal, funny ... nailed it". Heidi responded to my submission and made me feel confident too. Such a relief. But I wasn't finished. I wanted to make it as good as it could be. Based on my first experience of Speechy, I wanted the best so I bought their 'Speech edit service' to help improve it. Heidi responded the following day, saying my speech was fine and refunded my money without asking! I couldn't believe any company would do that! Heidi asked that I let her know how my speech went down. Speechy took 4 days from order to completion! Five Stars all the way.
An Outstanding Service
Speechy improved my groom's draft speech tremendously. With limited information from myself, and within only a short amount of time Speechy delivered an outstanding, finalized speech for me; the improvement was much better than I was hoping for. The humour, structure and fluency was improved greatly with Speechy's input, and importantly the content had a strong sentimental core. Communication with Speechy (Heidi) was proactive and effective, no problems at all. An outstanding service, well worth the money, thank you! I would recommend Speechy to anyone in need of drafting or improving a speech.
Brilliantly perfected my amateur effort!
Rapid response and brilliantly perfected my amateur effort.
Fantastic
Paid for a best man speech and delivery coaching. It was fantastic, lots of back and forth with the writer to make sure the speech was well structured, personal and very funny. The writer was also able to help me see which of my own jokes would work and why, and then integrate them into his draft. Relly gave that feeling of collaboration. Delivery coaching was 5* too, it wasn't just obvious stuff, I really learnt a lot about how to give a funny speech and we were able to make some adjustments on the fly based on what worked in the speech when it was being delivered and what didn't. Plus having a chance to try your speech out in front of someone friendly and seeing what works really helps with confidence going into the real deal.
Did the reviews win you over?
Send a message
Badges